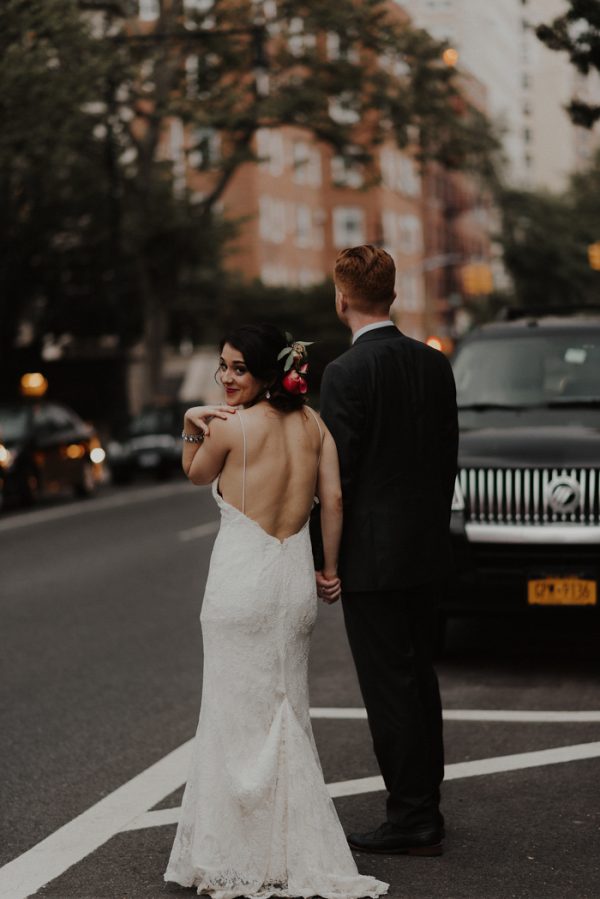 To honor both their childhood homes in South Florida and their current home in Brooklyn, Jessica and Séamus combined a relaxed tropical vibe with chic vintage details in their wedding at the Brooklyn Society for Ethical Culture! The florists at Aurora Bontanica created arrangements using lush greenery and pink flowers, which looked gorgeous set against the vintage aesthetic of the historic mansion. With the help of her friends, the bride became a DIY machine, making glitter candles, painting champagne flutes, and even creating silk flower garlands for the reception. The couple also added whimsical touches, such as pink lawn flamingos and a neon sign with the words "Seeing You Blush," to show off their fun, laid-back personalities. We love how Wild Souls Studio's documentary style photography captured the heart and soul of this beautiful wedding!
The Couple:
Jessica and Séamus
The Wedding:
Brooklyn Society for Ethical Culture, Brooklyn, New York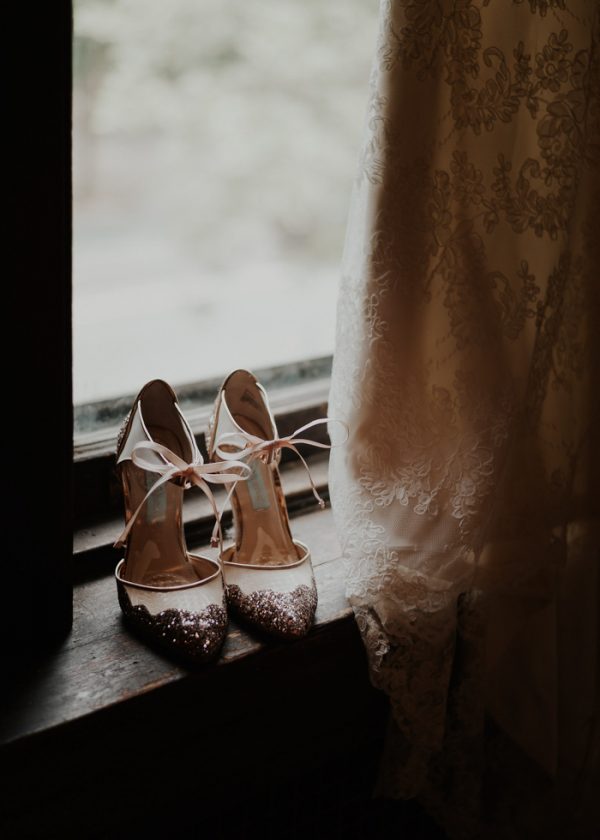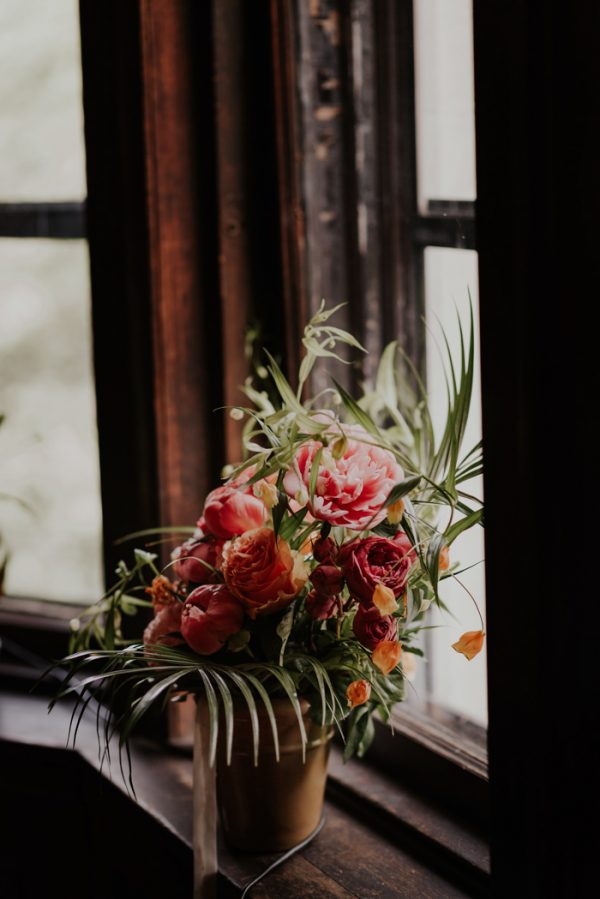 For my bridal look, I was going for a slinky dress that matched the vintage garden vibe, and wanted all lace. I loved the open back and lace details; it felt romantic but flattered my body. I wore delicate crystal earrings from BHLDN and one of my mom's crystal bracelets. My shoes were also a favorite: pink sparkly Betsy Johnson pumps!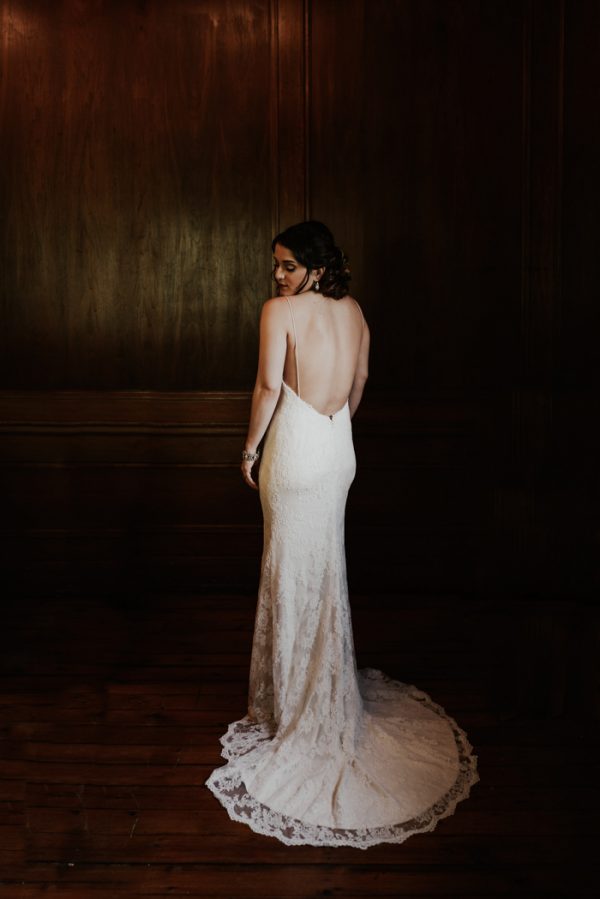 SHOP SIMILAR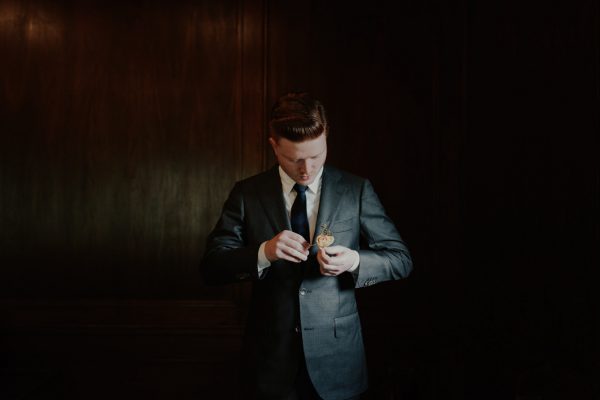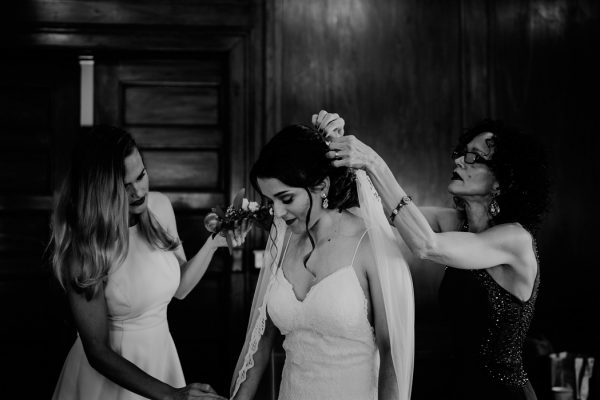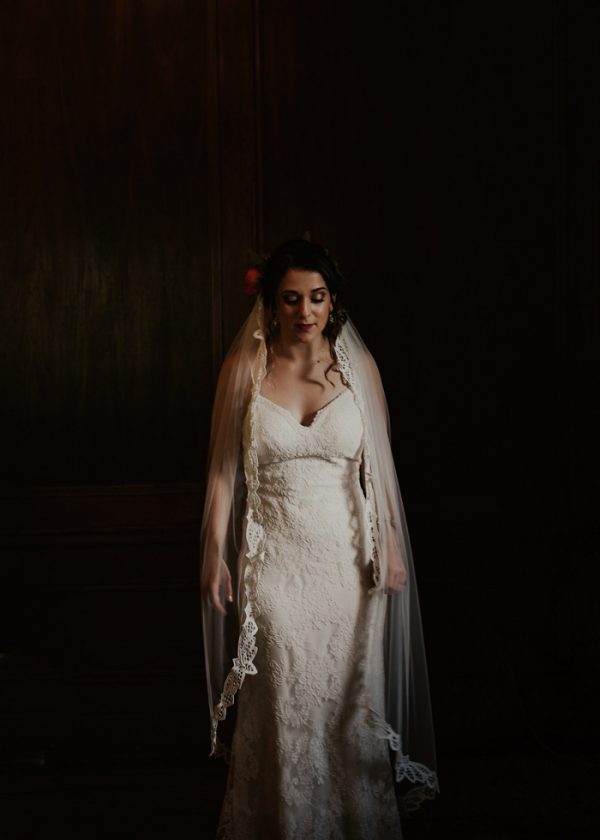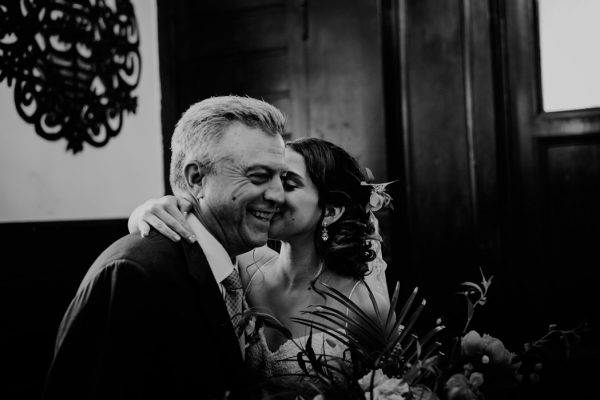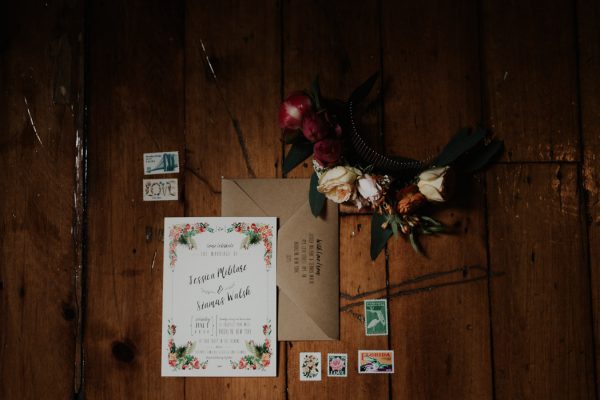 The proximity of the venue was unbeatable — it was just a 10 minute walk from our apartment! We searched all over the city for a venue, but the homeyness of Park Slope captured our vibe. We loved that it was across from Prospect Park to take pictures, and the venue itself was breathtaking. Brooklyn Society for Ethical Culture is a Jabobean mansion from the early 1900s with original woodwork, ornate Tiffany glass windows, and intricate molding, which complemented our vintage theme. It had a sprawling garden space and lots of room to roam around, but it still felt intimate. It and almost felt like someone's home — we felt very comfortable there.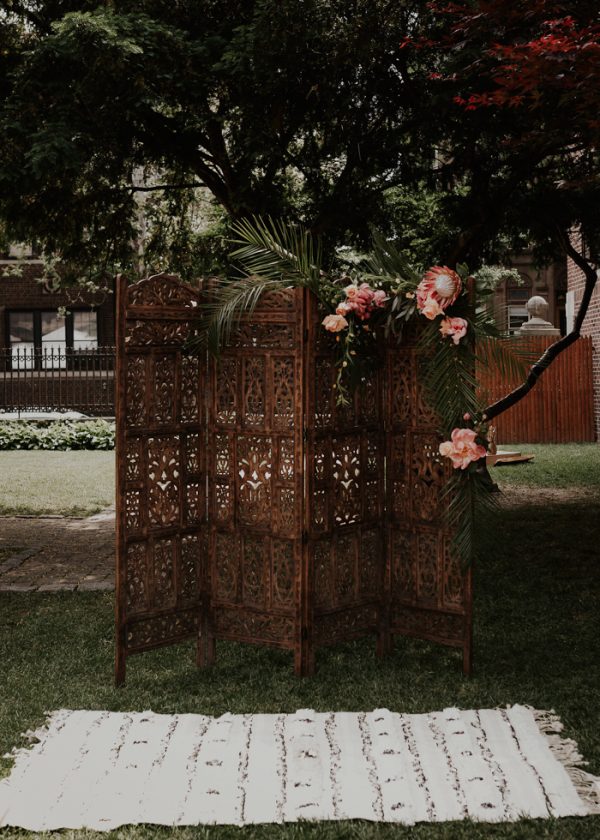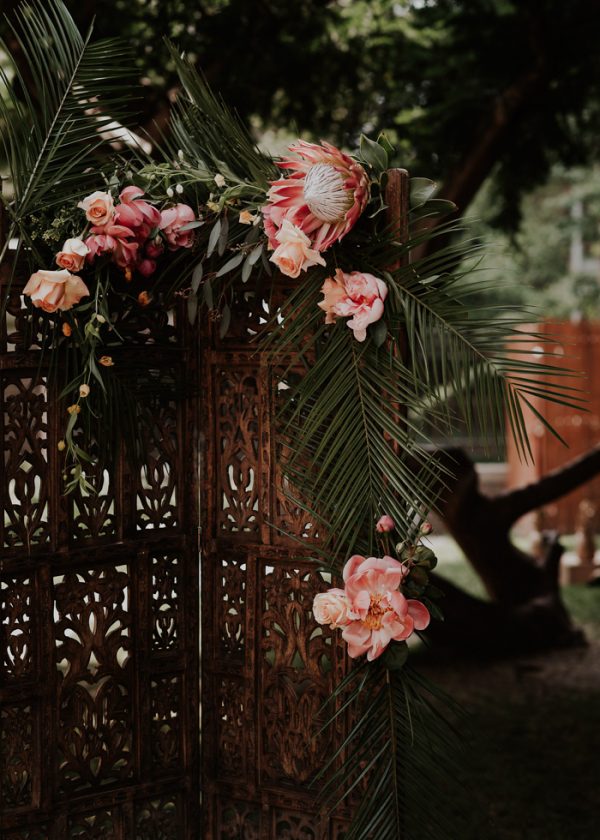 We tried to incorporate people close to us in every way. Something that meant so much to us was being able to incorporate our loved ones in our wedding. Séamus was in a band with his childhood friend Lindsey, who sang at our ceremony. My childhood friend Dani (who is also really close with my husband) married us. That was so special. It felt so much more intimate having a close friend officiate for us. (She was also our day-of coordinator and planner!)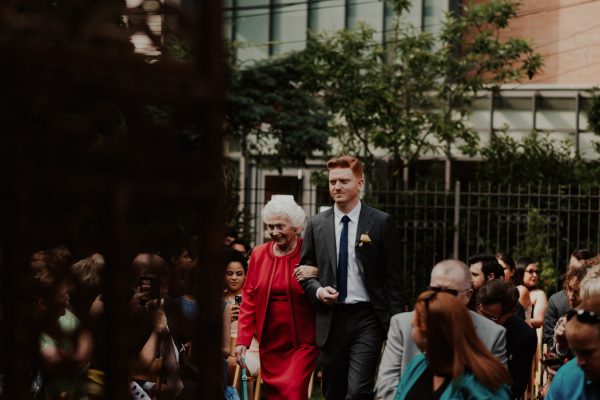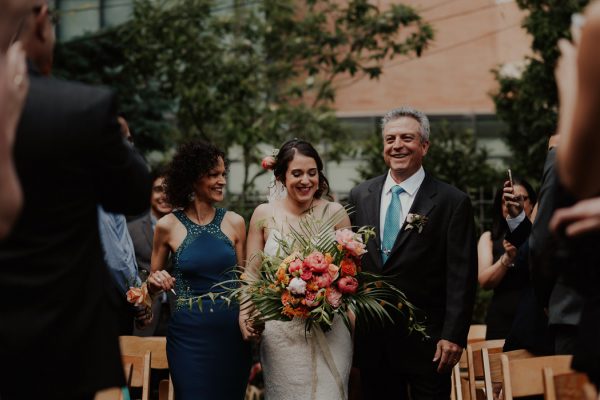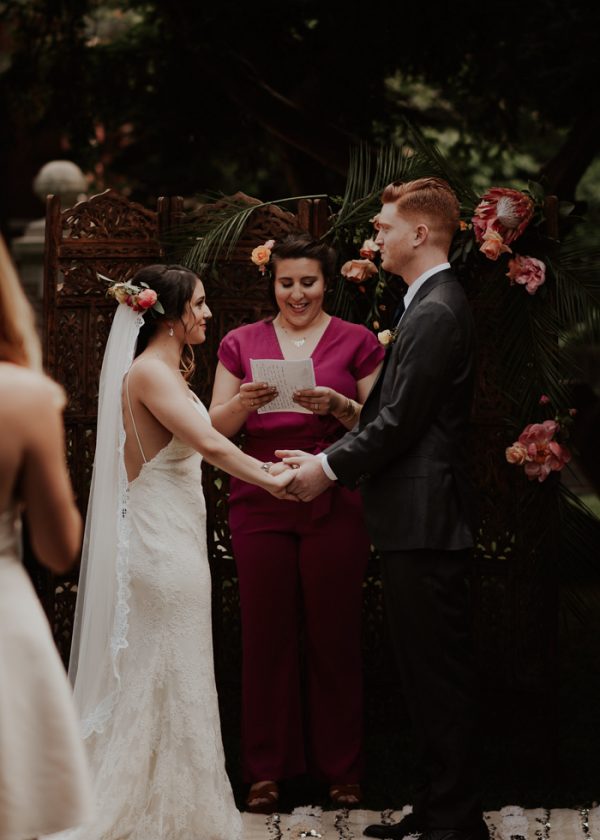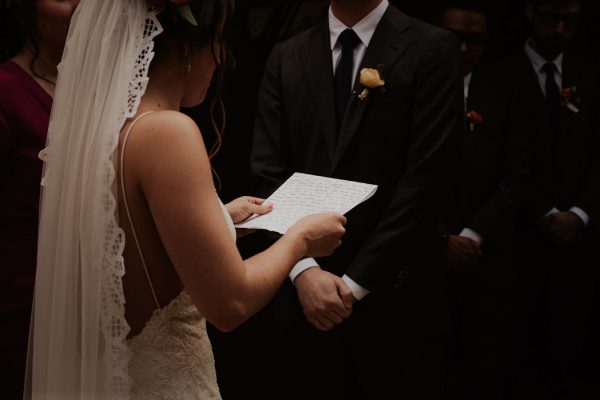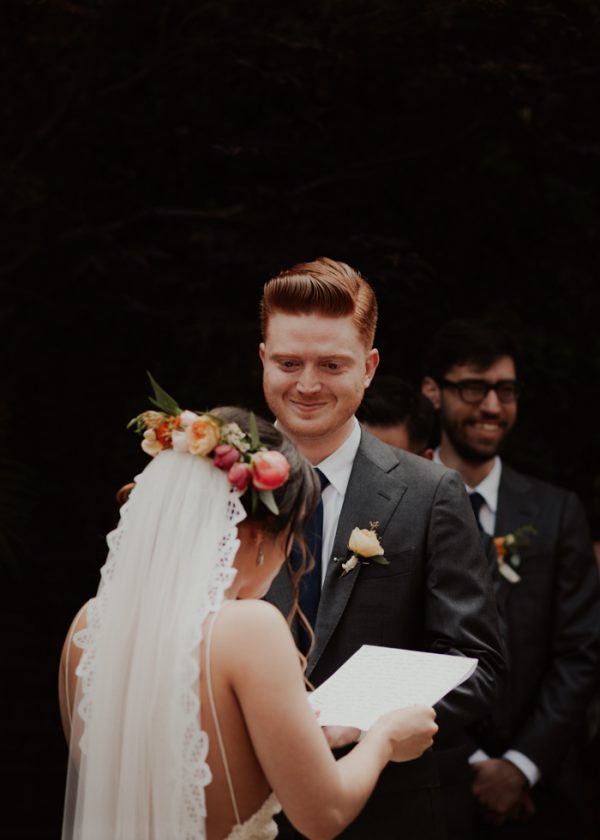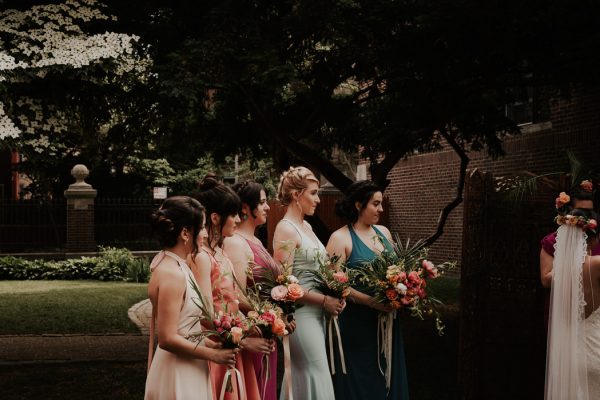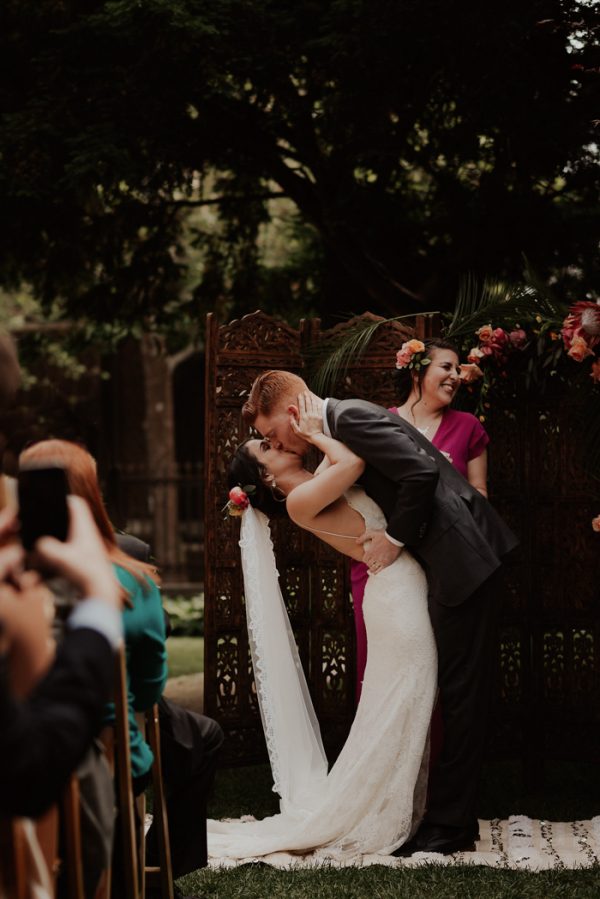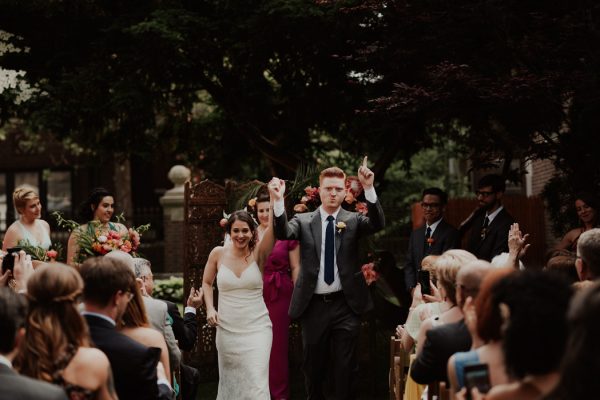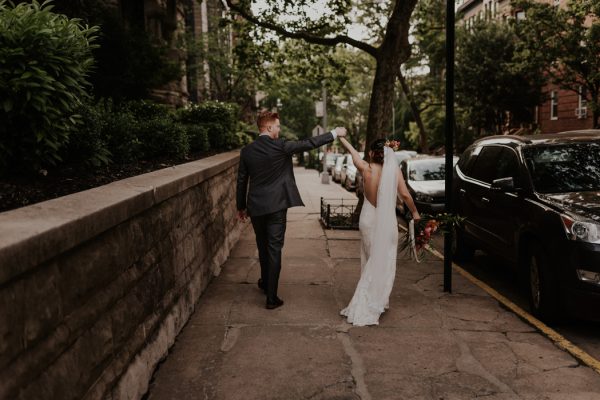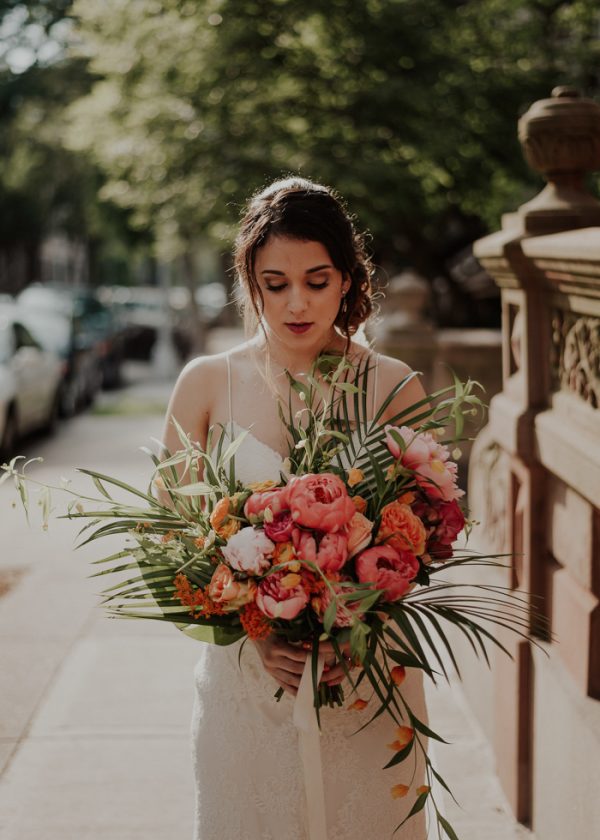 I've never been a fan of identical bridesmaid dresses. My friends have different tastes and feel confident in different colors, so I told them the scheme I was thinking of and asked them all to choose a color they liked the most. The palette was light pinks to fuchsia and then light blues to teal. The light to bold scheme worked so well together!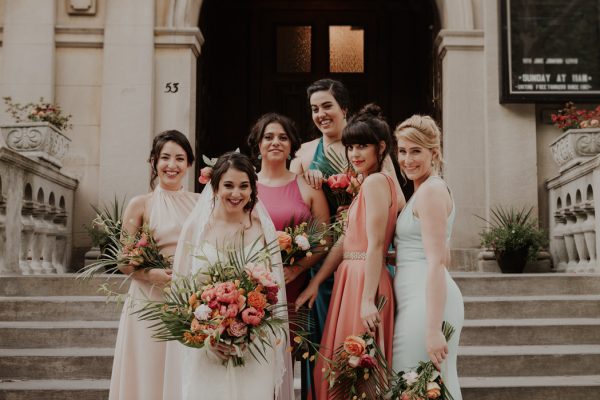 SHOP THIS LOOK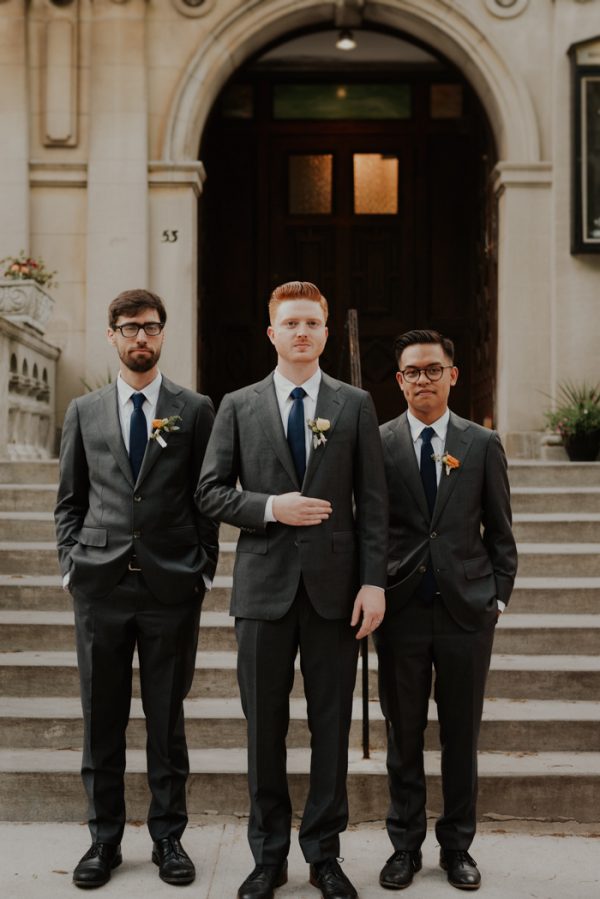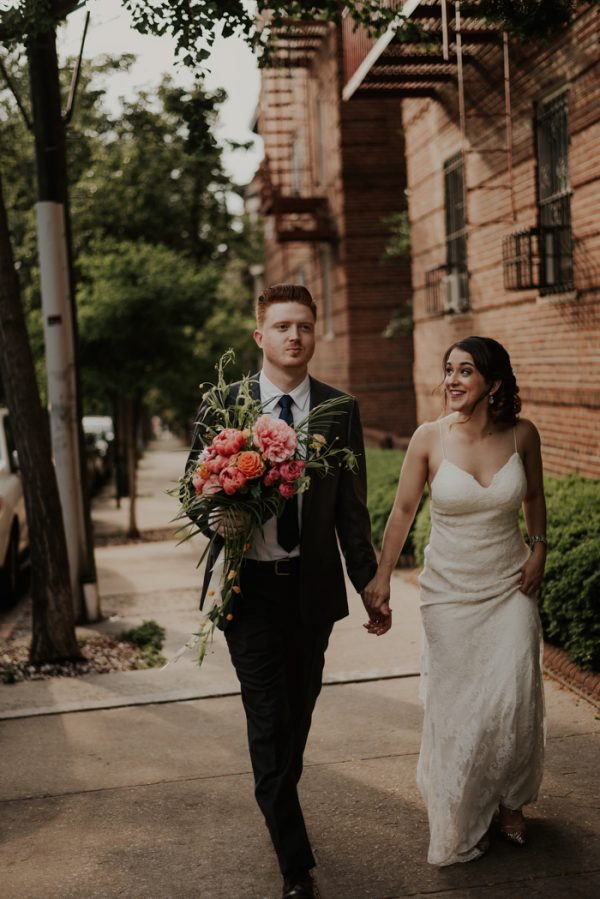 Our photographers, Christine and Van, were quiet geniuses and knew exactly what angles and moments to shoot. We were super comfortable with them, and all of our wedding guests felt connected to them. We recommend them to everyone getting married!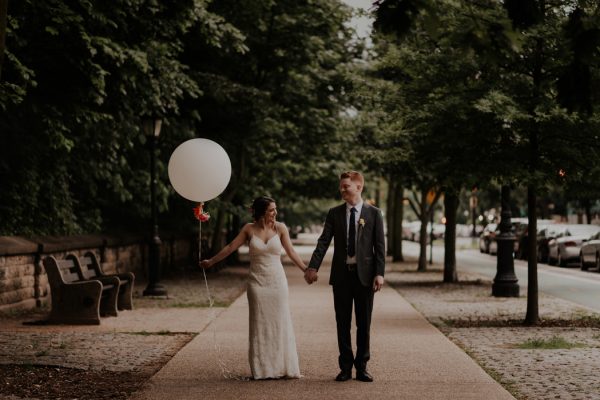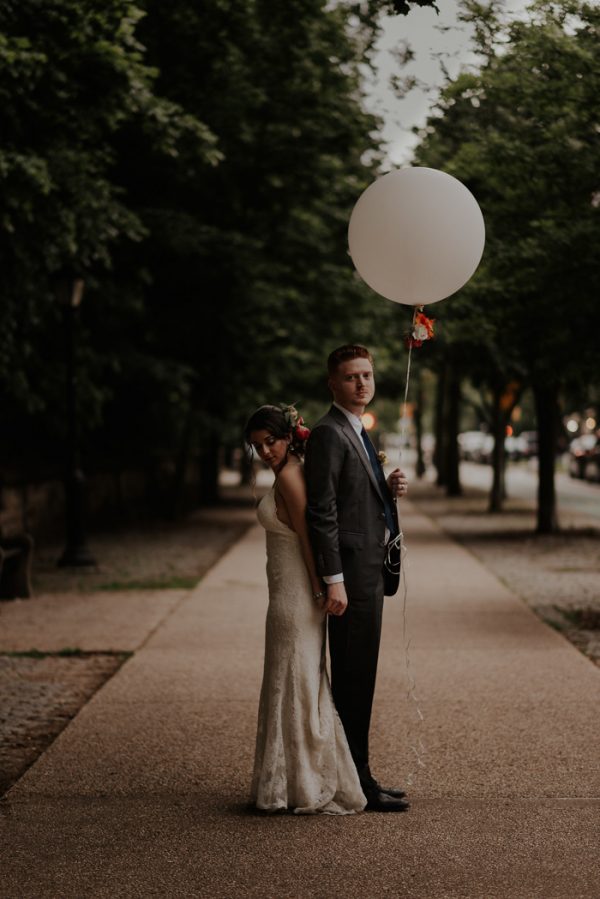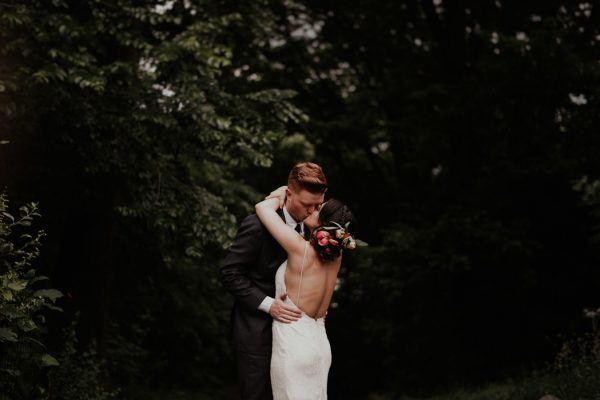 Séamus and I are both from South Florida, so we were going for a vintage tropical Florida vibe. We incorporated tropical greenery (monsteras and palm leaves) and florals, lawn flamingos, vintage Florida postcards, and key lime tarts to make our many Florida guests feel at home and celebrate where we come from, and the state where we met. We decided to get married in Brooklyn to celebrate our other home, too.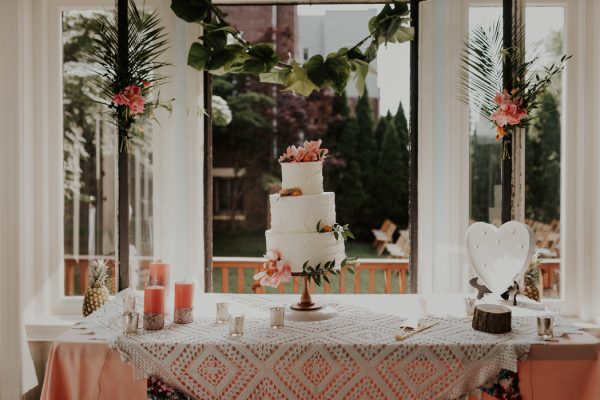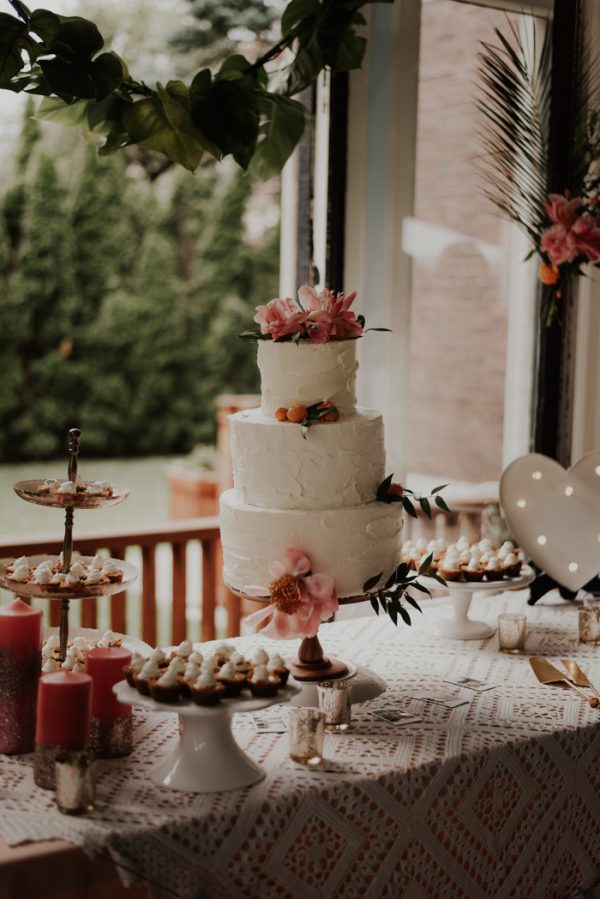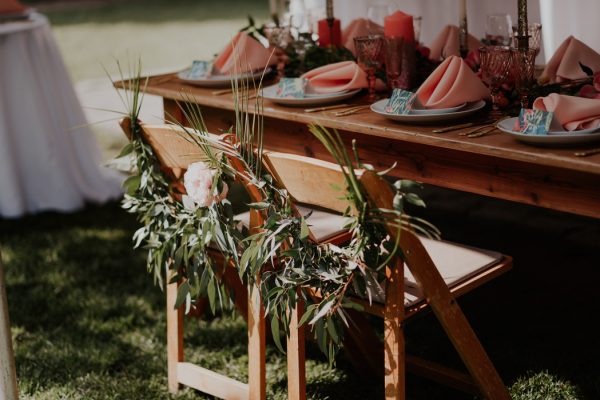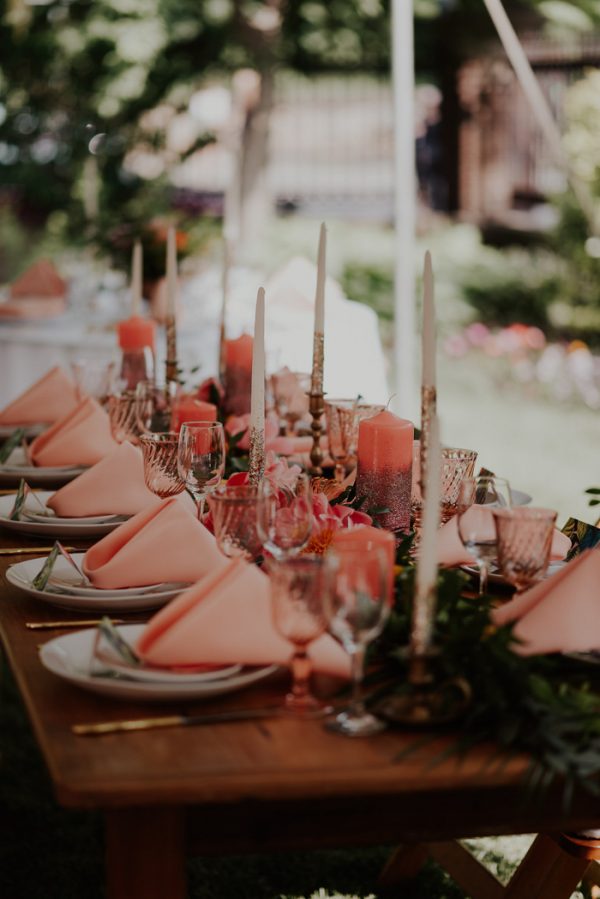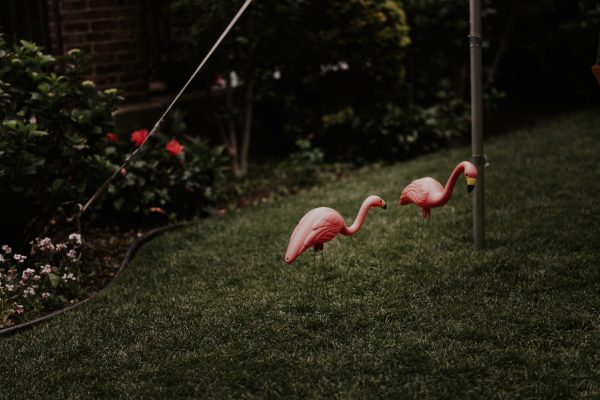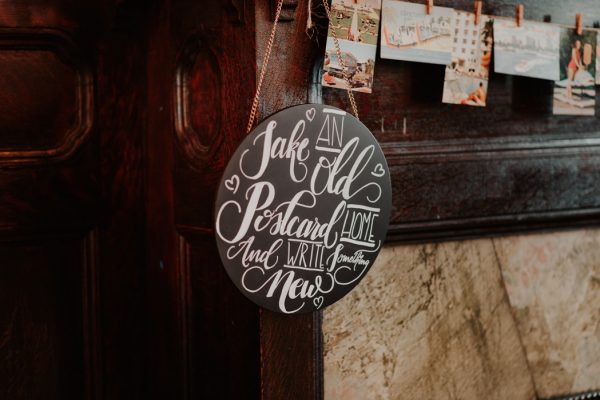 We saw that there was a vintage postcard expo happening in the city one weekend, and found vintage Florida postcards there. So we decided to use them as favors for guests! Some of them were from the 1940s with the sweetest notes from travelers — a real piece of history. We also ordered banana leaf print matches as extra favors for guests that reflected our tropical vibe.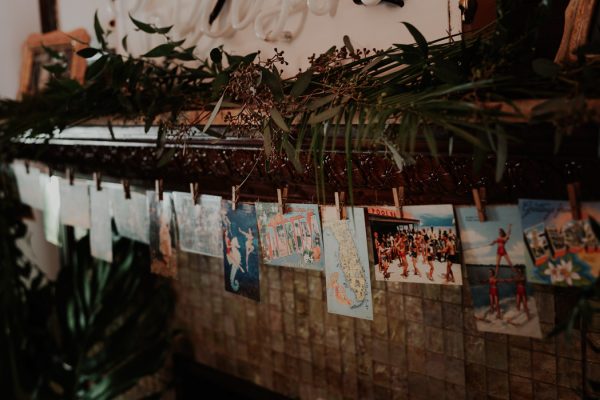 We did a ton of DIY projects! I glitterized pillar candles and taper candles; we bought silk flowers in the flower district to make garlands for oversized balloons; we also spray-painted plastic champagne flutes gold to make them look snazzy. I basically dedicated the few weekends before the wedding to DIY-ing. My friends would come over and we'd make it like a little party! I also became an antique hoarder for a year, collecting fun things like a vintage beer cooler, wooden boxes, and glass bottles.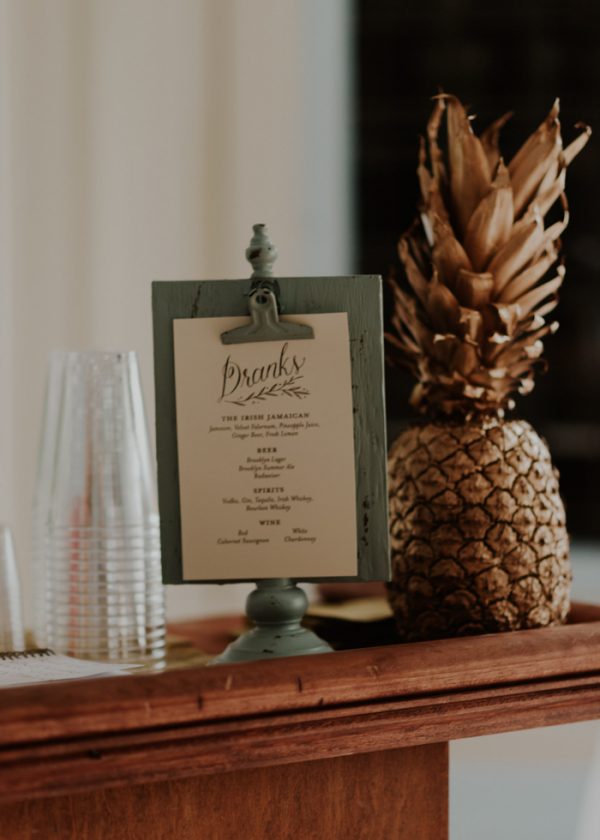 Processional – "Sea of Love" by
Recessional – "Pants" by Lemuria
First Dance – "At Last" by Etta James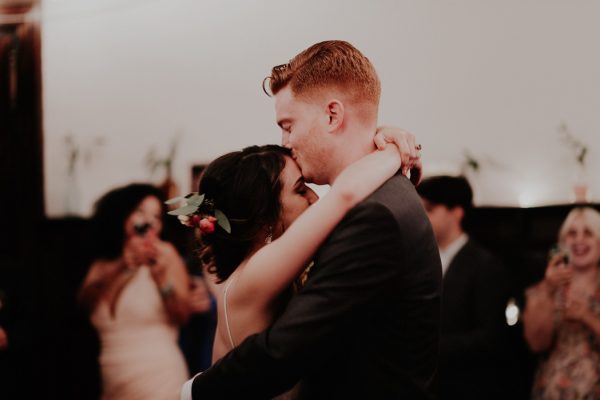 My dad played his saxophone during dancing and I thought it was dorky at first, but I knew it meant a lot to him. While he was playing, I thought about how beautiful it was that he chose to show his love for Séamus and I through music. He played a Frank Sinatra song and it was just adorable.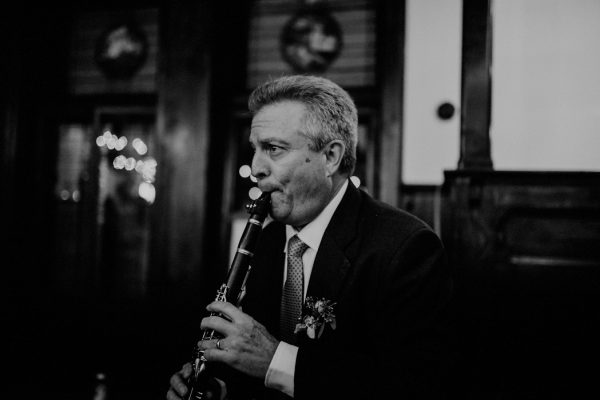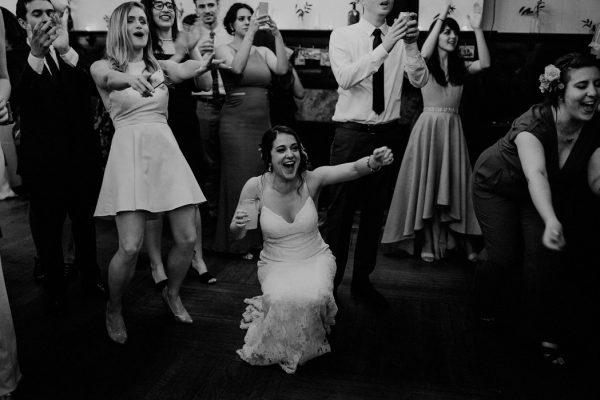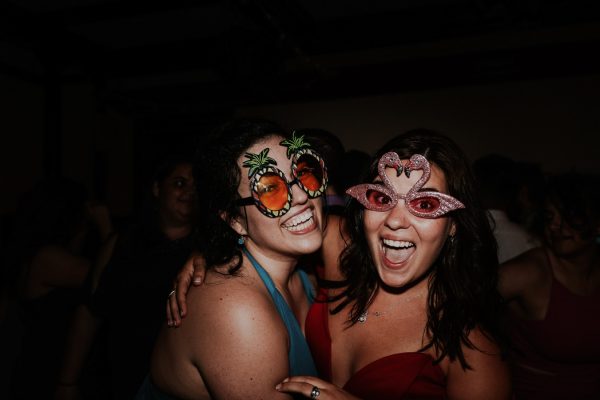 As a part of DIY-ing, we brought in pieces that were important to us. Séamus' childhood friend Tommy is a sculptor and lent us one of his pink neon signs that says, "Seeing You Blush," which we displayed above one of the venue's fireplaces. It became the centerpiece and hashtag of our wedding — and kind of this tongue-in-cheek theme that set the tone for the night.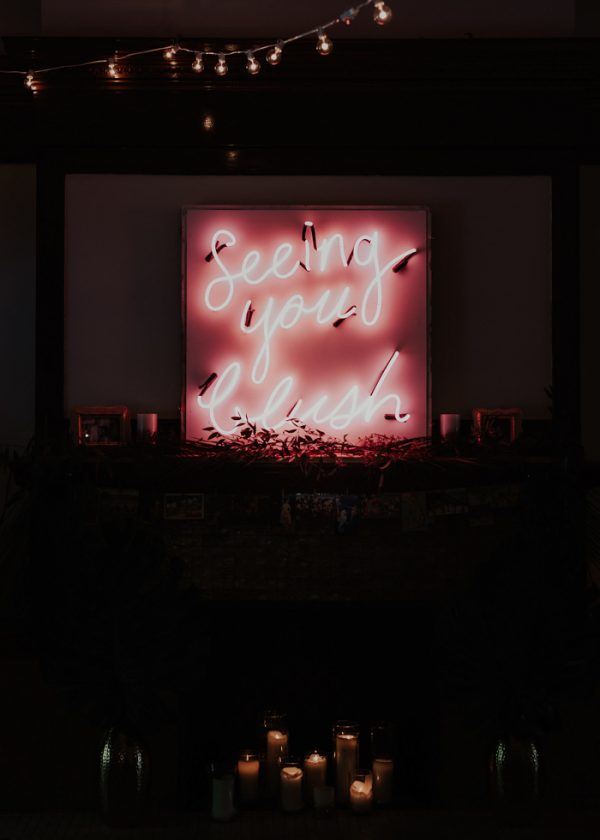 A huge congratulations to Jessica and Séamus, and a special thanks to Junebug member Wild Souls Studio for sharing these gorgeous wedding photos with us! If tropical vibes make your heart skip a beat, check out this classy tropical Colorado wedding at Blanc Denver!