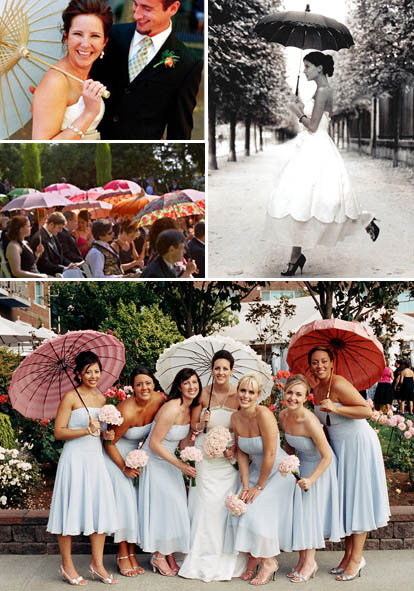 Photos clockwise from top left: Bradley Hanson, Elegant Bride, Positive Light Photography, Stephanie Cristalli
The perfectly pretty parasols from Bella Umbrella are so full of charm that they're a hit at every wedding, no matter what the color palette, theme, or mood of the celebration! For bright sunny days they keep people cool, during unexpected showers they provide much needed shelter, and as fashion accessories they add color and personality like nothing else can. Owner Jodell Egbert has been collecting vintage umbrellas for years and has an unbelievably extensive selection for brides across the country to easily rent or to buy. The rental period is 5 days long and all umbrellas come with a prepaid return shipping label so you can just drop them in the mail when the festivities are done. If you want to purchase Bella Umbrellas, they make fantastic bridesmaids gifts, and if you choose 9 or more from her Signature line you can buy them at the wholesale price! What a deal!
She has gorgeous vintage white wedding parasols…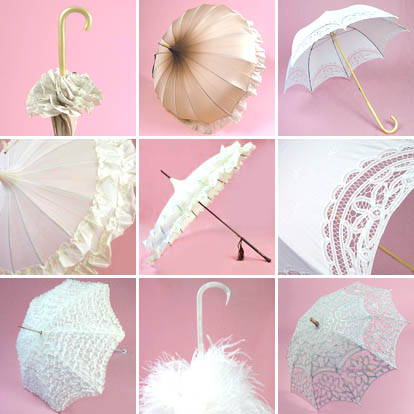 Bella's own line of Bella Signature umbrellas with canopy and handle color combinations you can mix and match…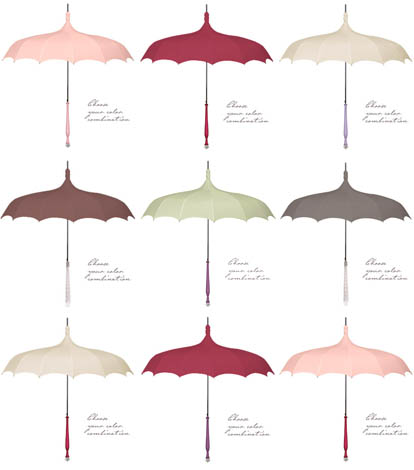 And hundreds of other vintage umbrellas in every color under the sun, and more ruffles, layers, patterns, prints, decorated undersides, and beautiful handles than you've ever seen!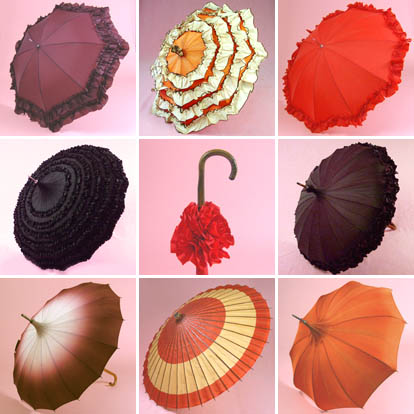 Great news for Seattle area brides: Bella Umbrella has recently moved and opened up a Ballard area studio where you can see these stunning umbrellas in person. Call today to make an appointment to swoon over all the amazing choices!