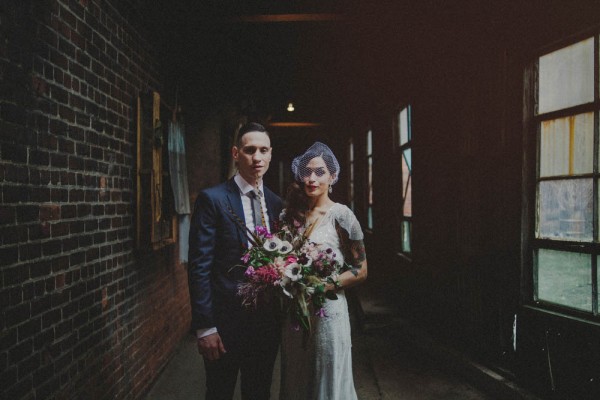 Balancing an alternative take on vintage elements with the deconstructed industrial look of The Art Factory, Michelle and Billy's New Jersey wedding was styled to the nines. Guests gathered in the exposed brick factory as the couple exchanged vows and danced the night away. Michelle's glamorous gown and wild bouquet stole the show and made for exceptionally artistic portraits, as captured by Carolina Rivera.
The Couple:
Michelle and Billy
The Wedding:
The Art Factory, Paterson, NJ
The Inspiration:
We wanted a nontraditional setting that would lend itself to a memorable night. I wanted to stay away from the cookie cutter catering hall venue, with "casino carpeting" and chicken/steak/fish dinner options. We wanted a place that wouldn't normally be considered for a wedding, but would allow us to transform it into anything we wanted.
As for fashion, we both wanted a clean, stream lined, and timeless look. My dress was simple and minimal, with a lace overlay to add an air of elegance and femininity. Billy and his groomsmen went with traditional and classic navy blue suits, and brown shoes, and each chose their own accessories to personalize the outfit.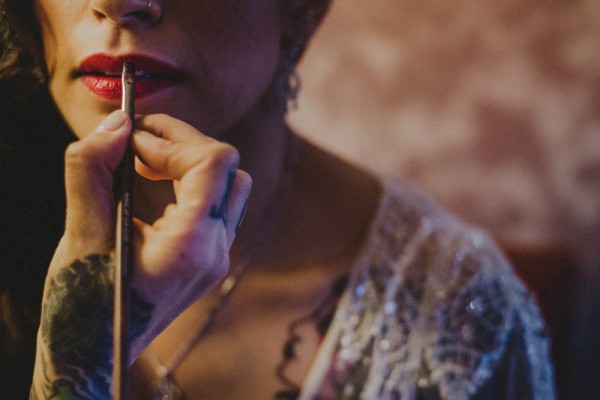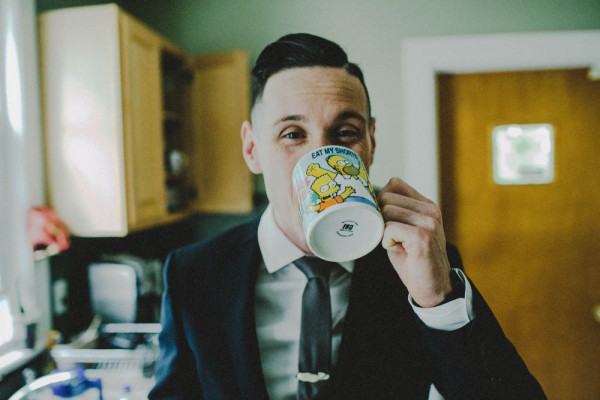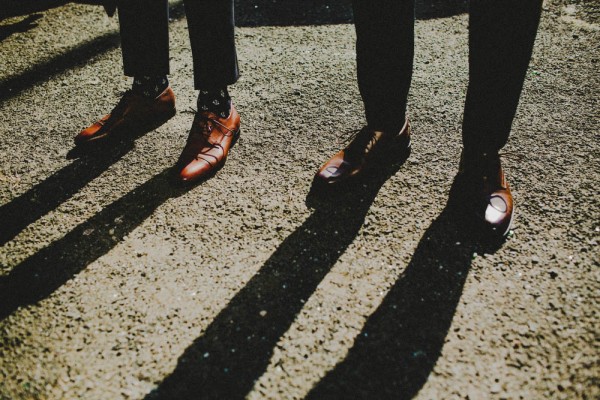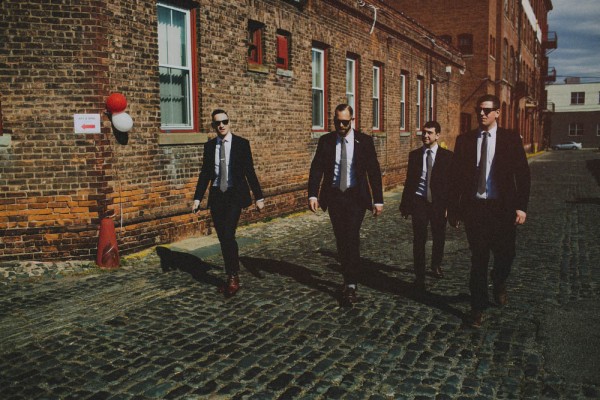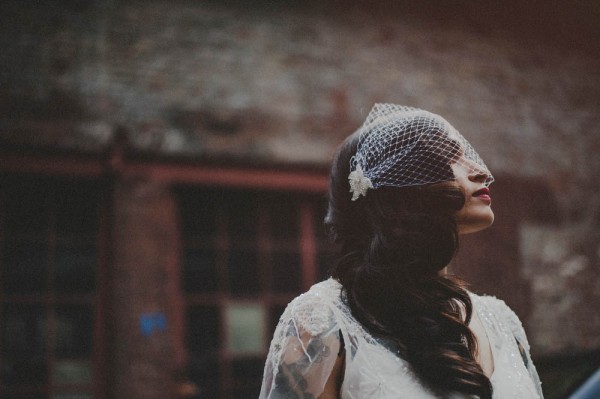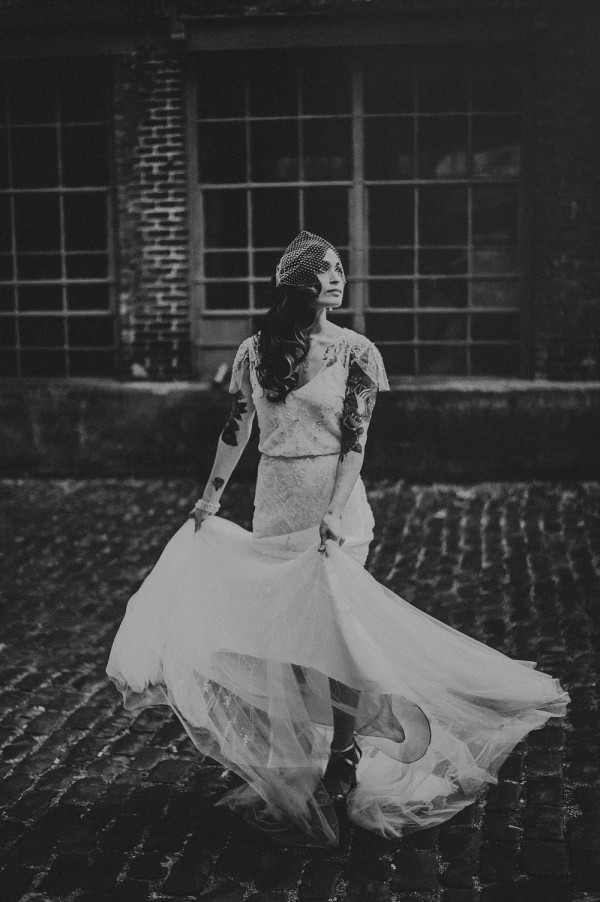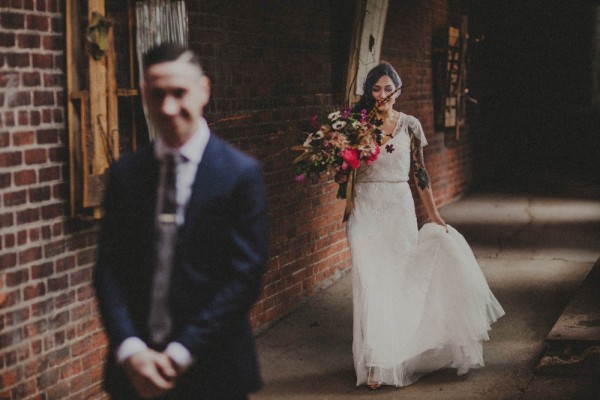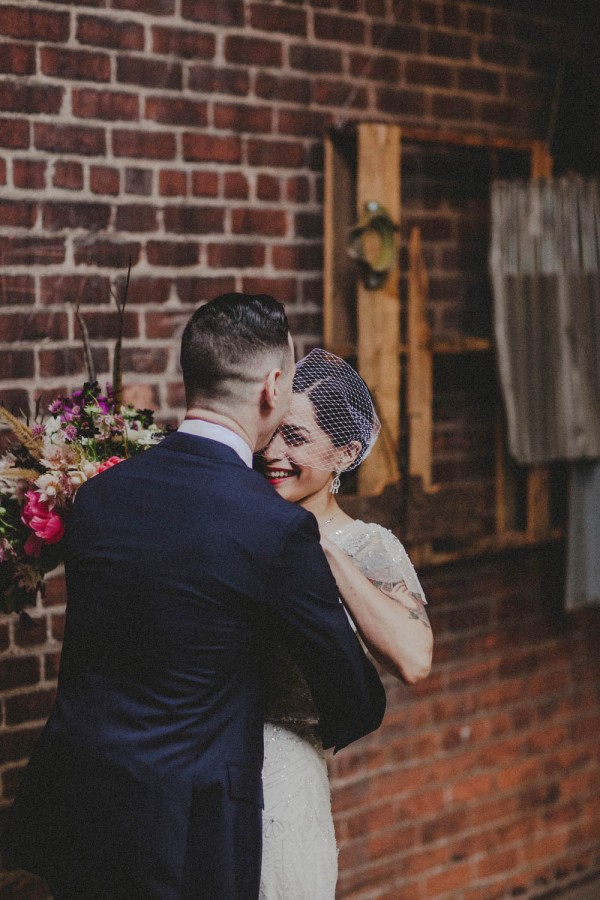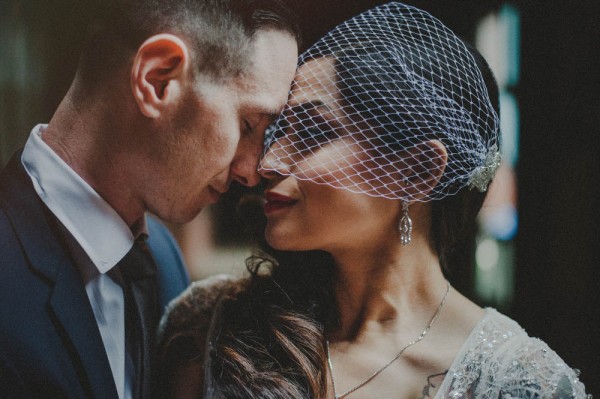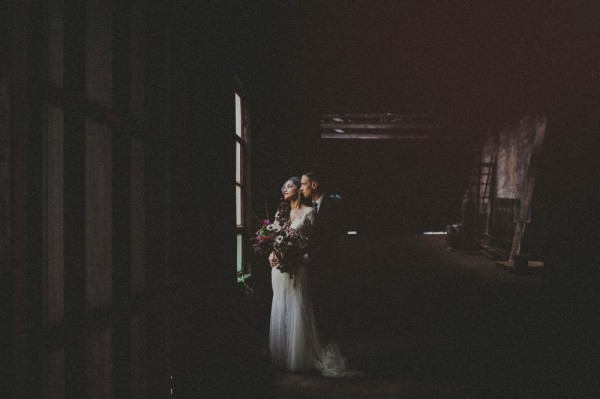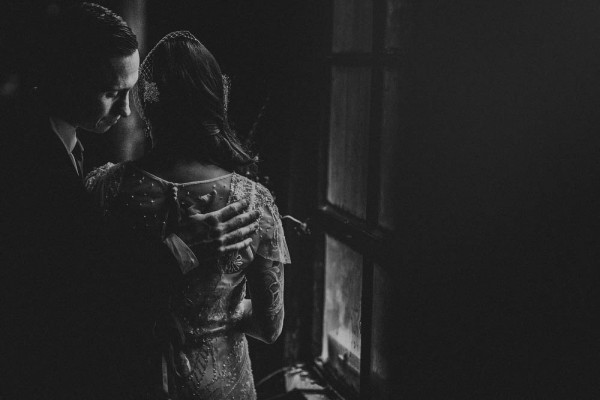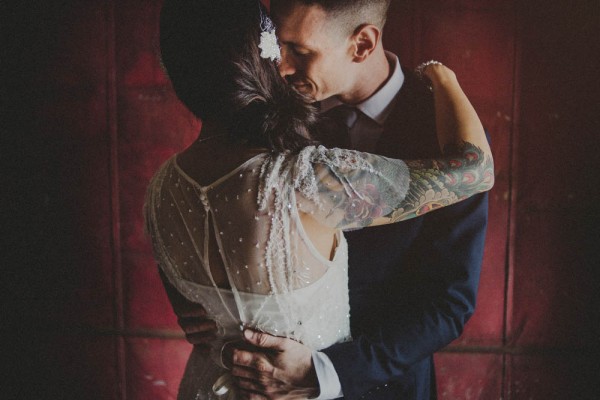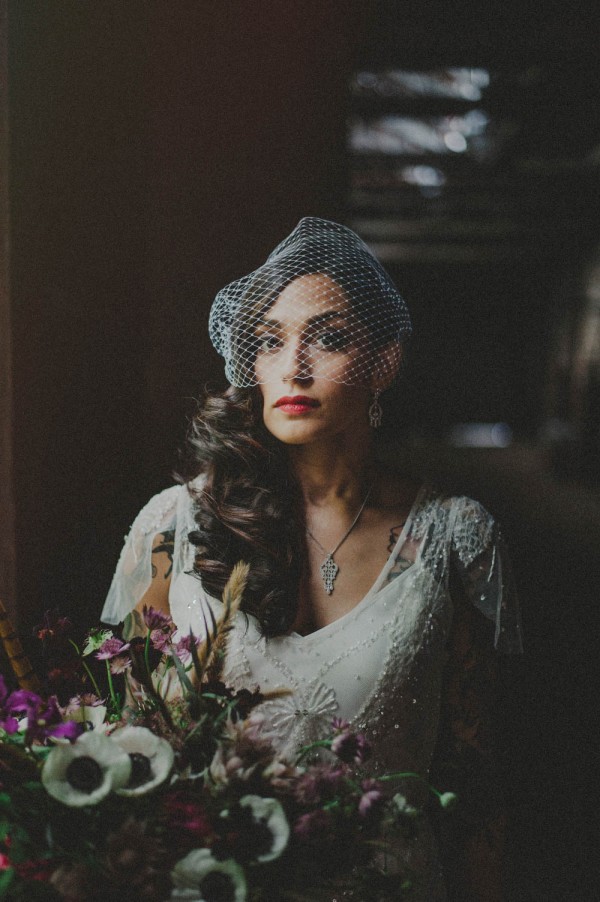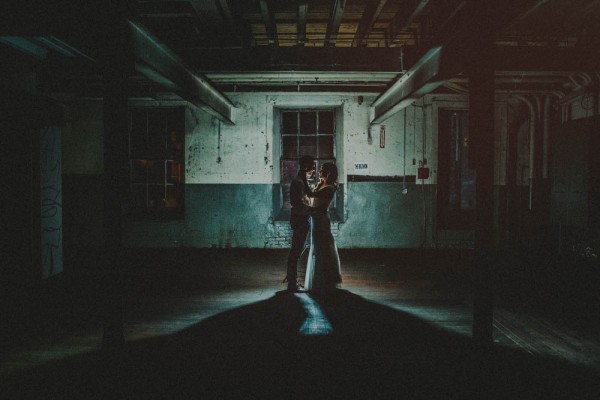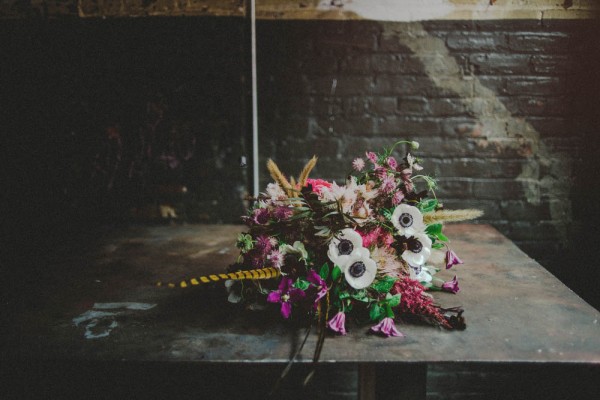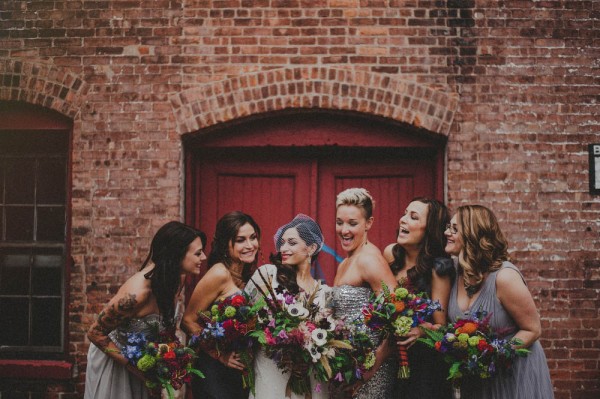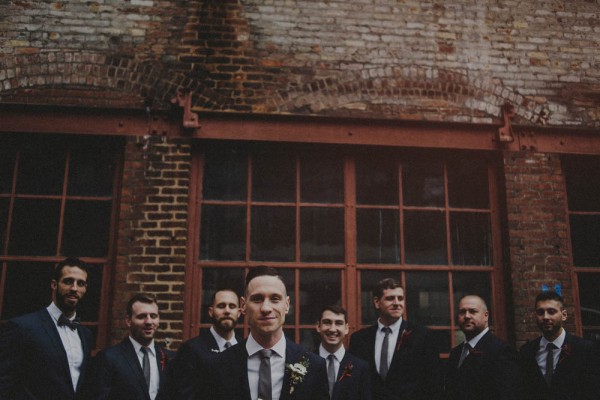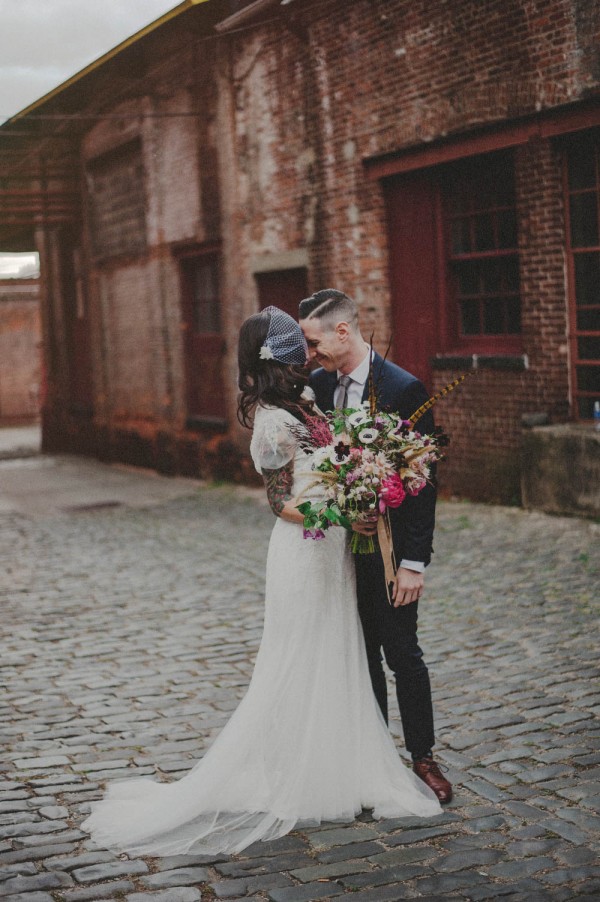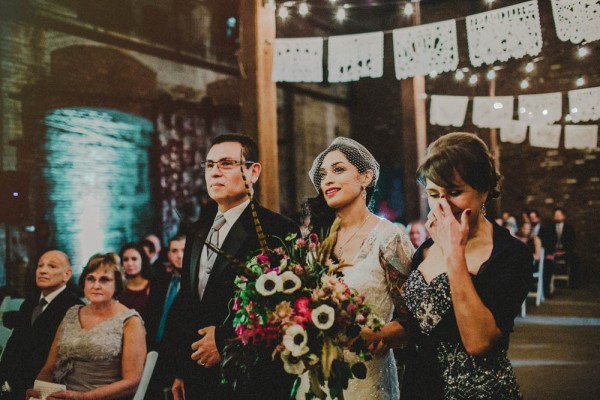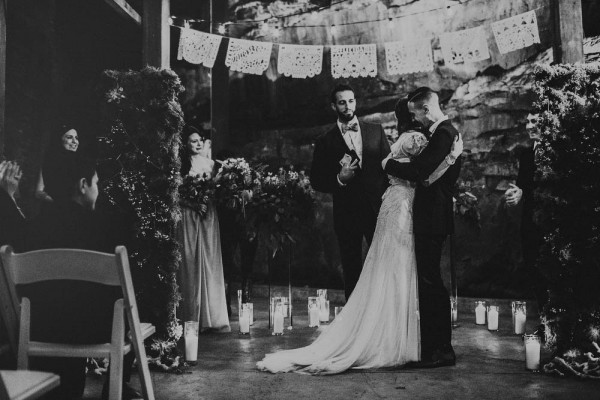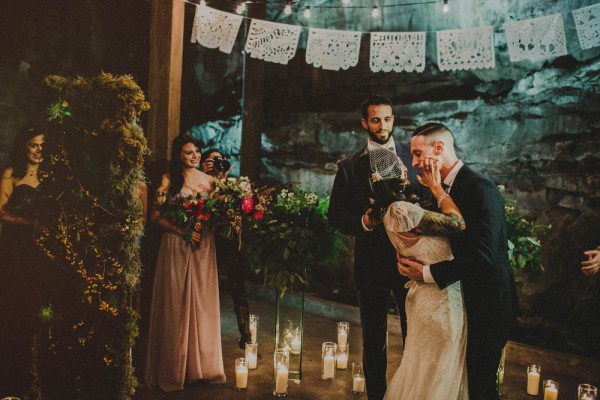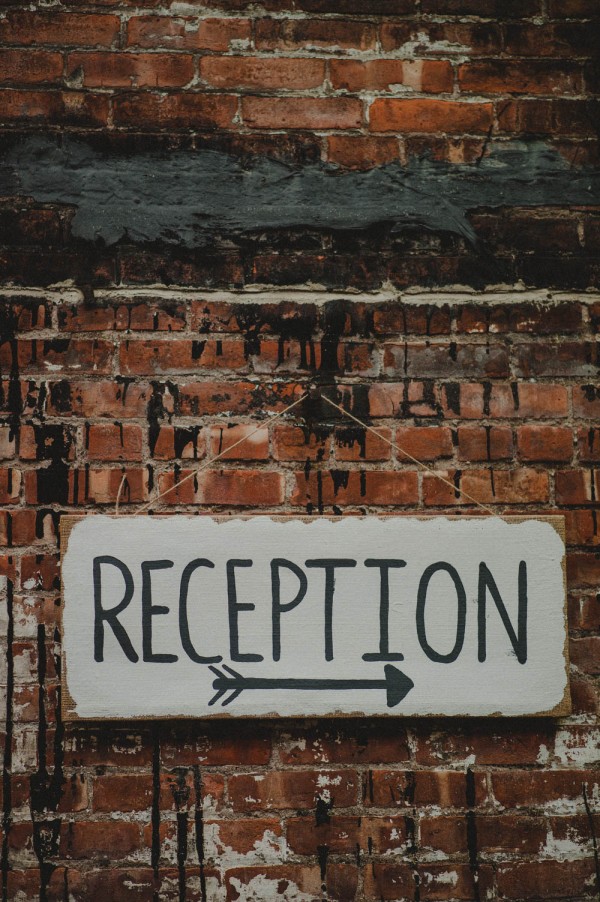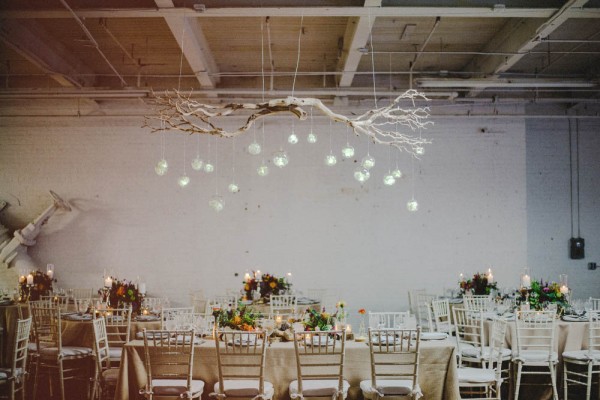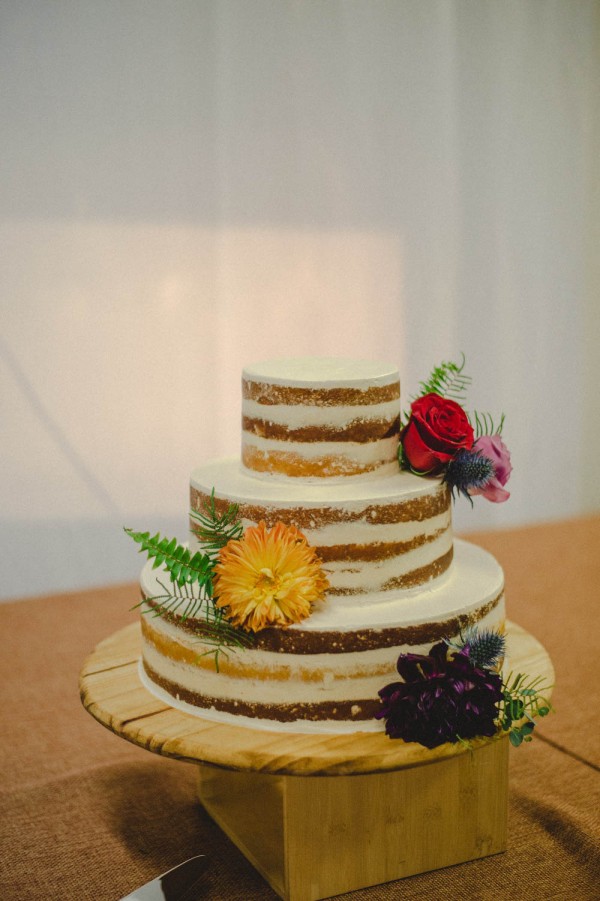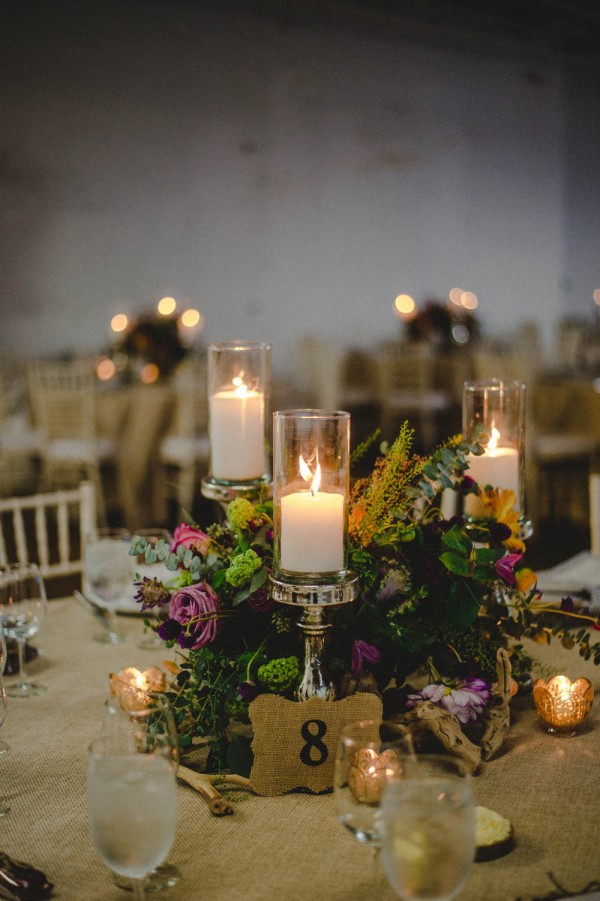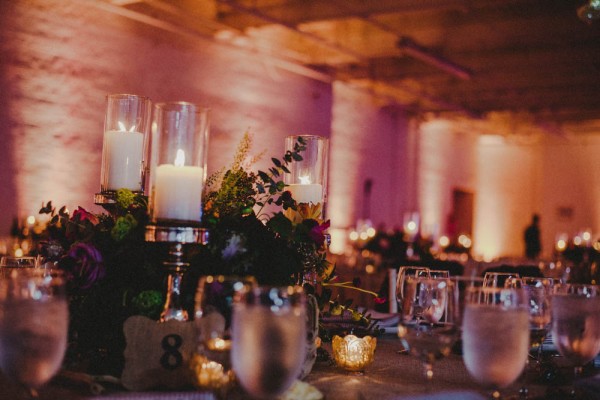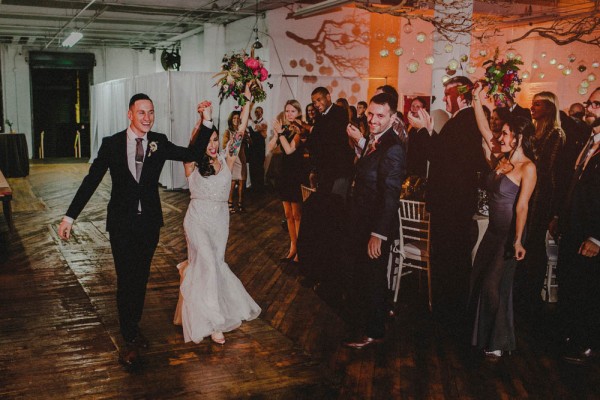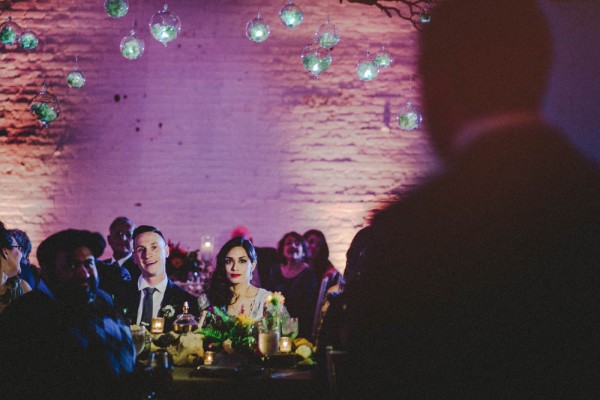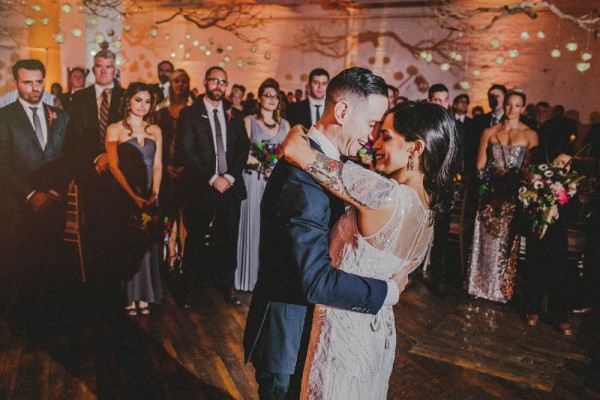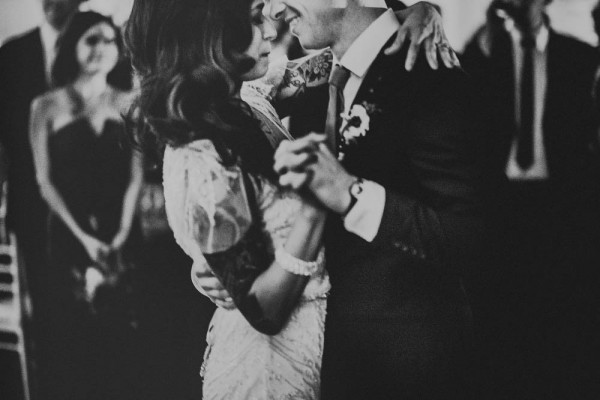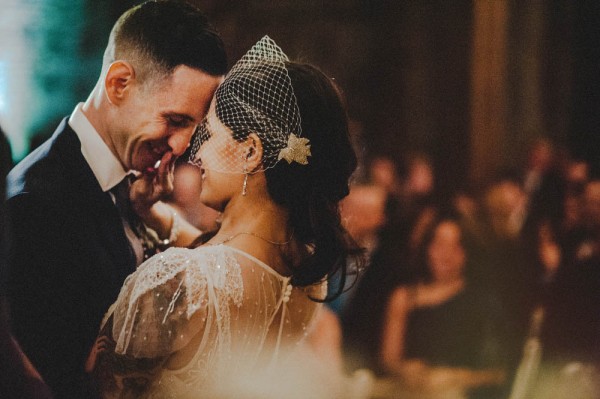 The Moments:
At some point in the night, during the reception but after dinner, we both looked around and saw everyone smiling. Laughing, drinking, eating and dancing, having fun, and genuinely enjoying each others company. Neither of us really enjoys being the center of attention, so to have a night that everyone could share with us and create their own happy memories was the best we could possibly ask for.
The Couple Recommends:
ALL OF THEM.
Carolina takes absolutely incredible, innovative photos, capturing unique moments and expressions, creating photos are simply unmatched. Teri Lands and her team at Main Street Catering are thorough and professional from start to finish, leaving no stone unturned and ensuring that your day will run smoothly. Ivie Joy, Liz Yang, and Fred at Ivie Joy Flowers have a vision not just for florals but for every aspect of decoration, and are capable of creating any atmosphere imaginable. Let it be known, they are the reason our venue and photos look as incredible as it did.
Also, it must be noted, all of the above vendors will work within any budget presented to them.
The Wedding Team:
Photography – Carolina Rivera
Venue – The Art Factory
Floral Design – Ivie Joy Florals
Catering – Main Street Catering
DJ – DJ Jon Strader
Invitations – Parcel
Wedding Dress – Lovely Bride
Groom's Apparel – J.Crew
Congrats to Michelle and Billy on their big day! For more alternative wedding style, be sure to check out Judith and Jurijn's casual wedding in Amsterdam.