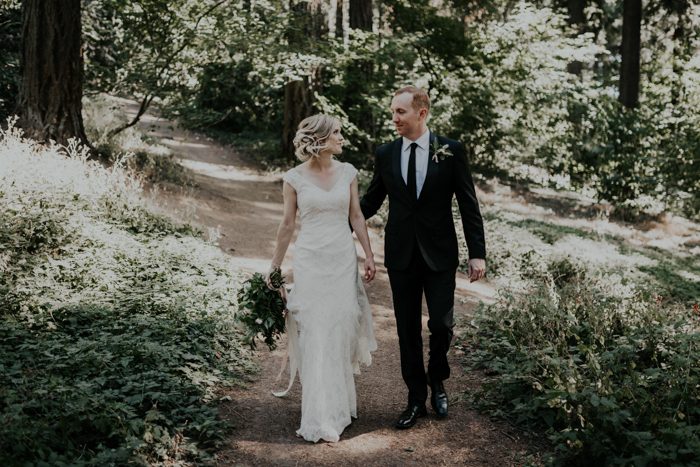 Emily and Tom's Portland wedding at Cooper's Hall was not only elegant but was totally focused on community. While most couples opt for a private first look, they included their entire wedding party. During their ceremony, they had seven of their friends read and give seven blessings. Even during the planning process, their focus was spending quality time with friends and family as they shopped for and crafted the various elements and made sure to have everything planned one week early so they could go on a friends' beach trip before the wedding! From beginning to end, the details and decor reflected the couple's laid-back and cool vibe. We adore that florist Vanessa Schmidt placed greenery on nearly every surface, including the ceiling, to give the urban space a wildly romantic feel. And we love that they traded a wedding cake for an ice cream truck! Christy Cassano Meyer did a phenomenal job capturing every beautiful moment of this Portland wedding!
The Couple:
Emily and Tom
The Wedding:
Cooper's Hall, Portland, Oregon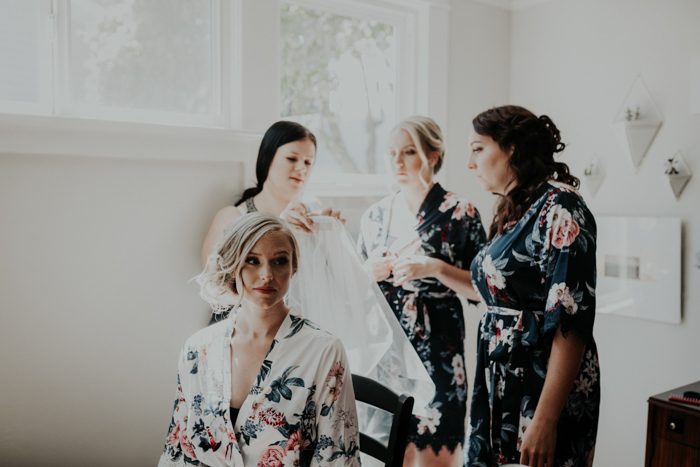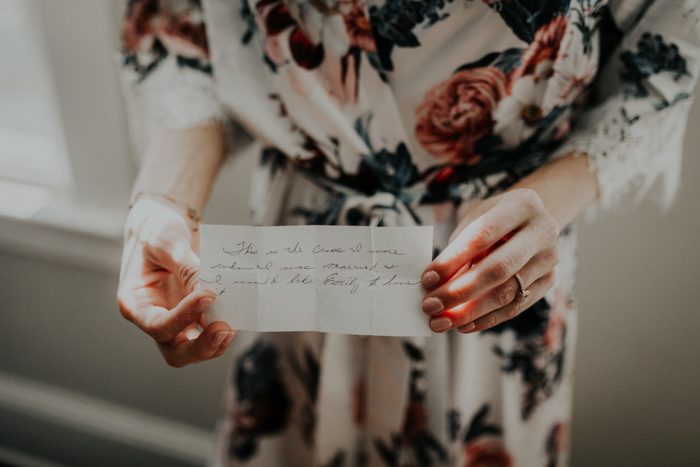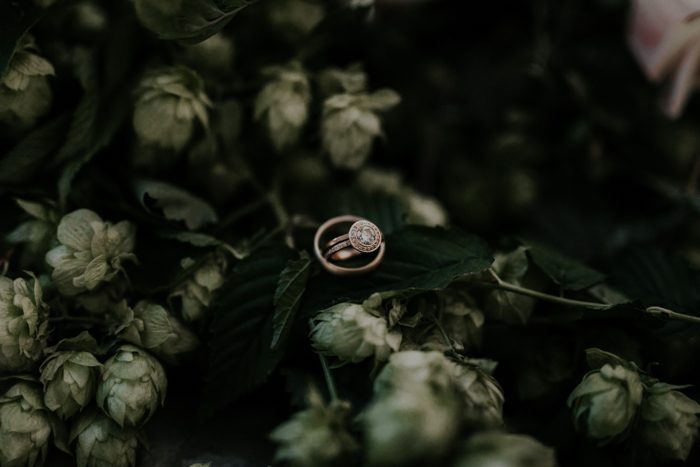 The most important part in planning our wedding was spending quality time with our friends and family. That was the number one priority in everything we did. We always asked, "How can each part of our preparation include quality time with the people we love?" We will always remember the backyard work parties with both our families, our trip to the beach with friends, invitation addressing and movie watching, dress shopping with all the ladies from both sides of our family, and so many other moments of quality time that we were able to soak up in the year leading up to the wedding.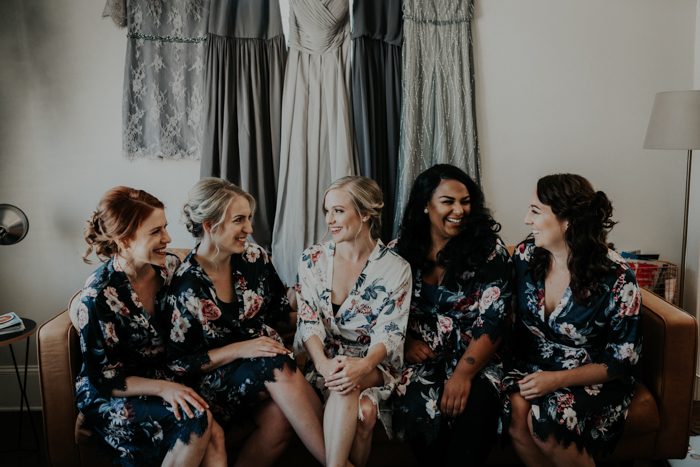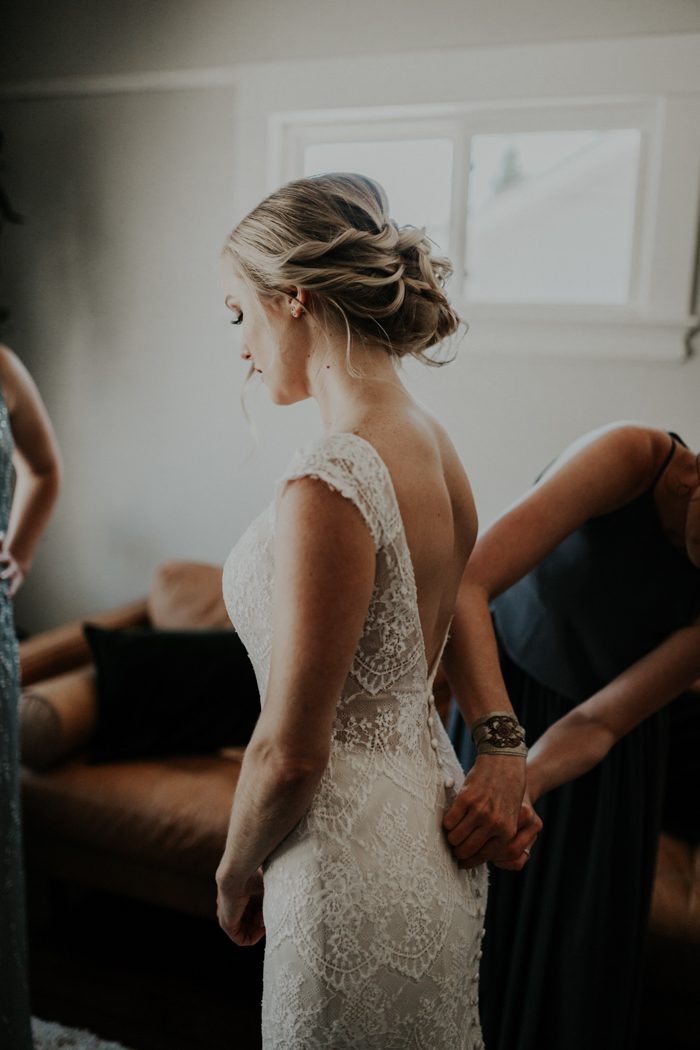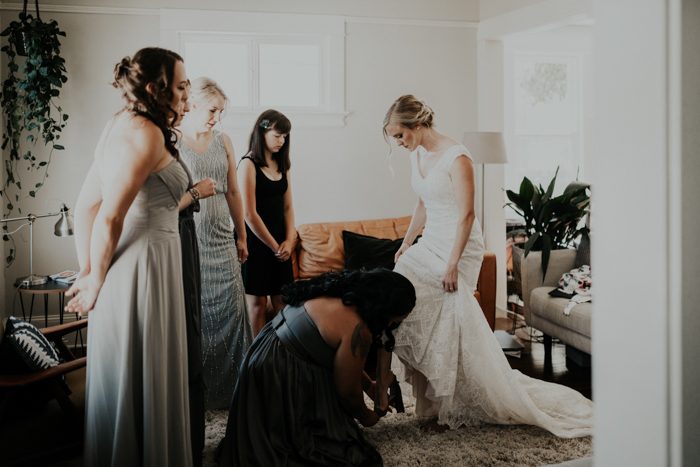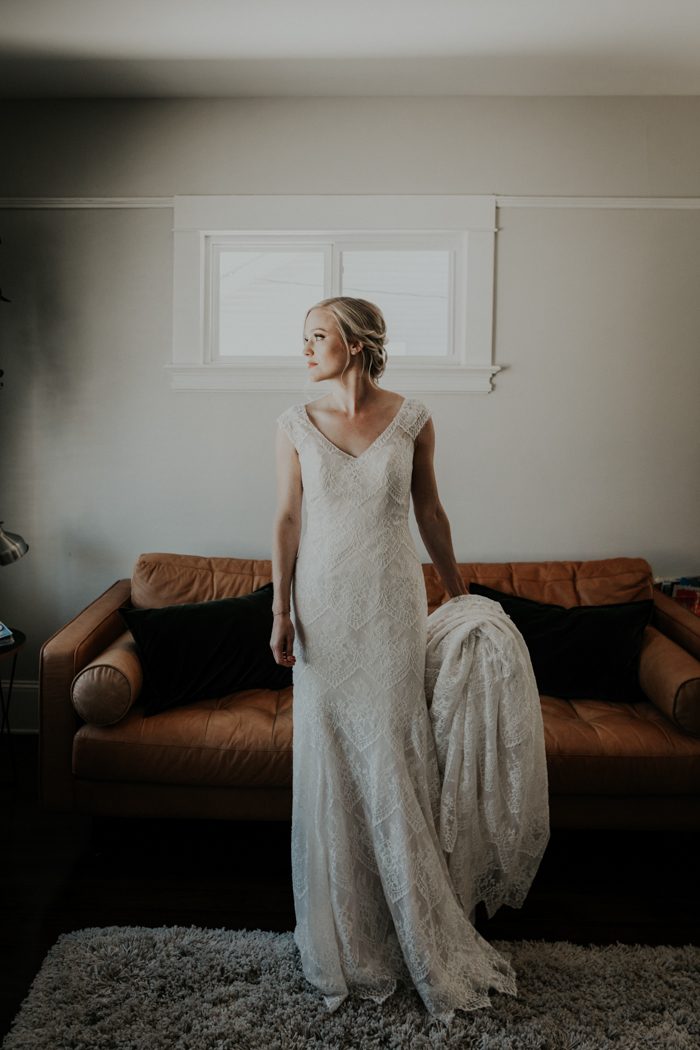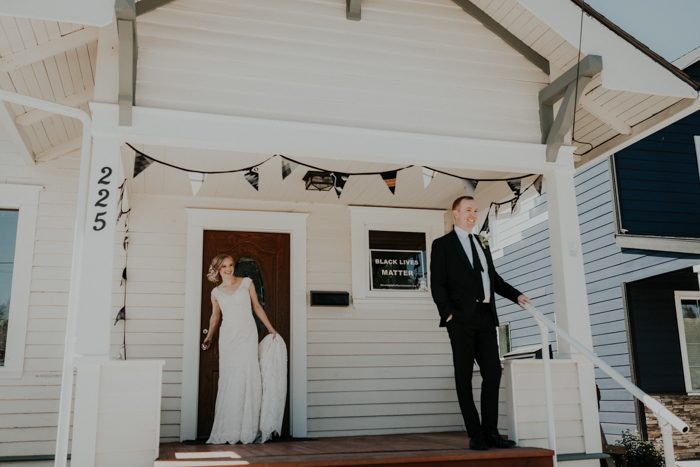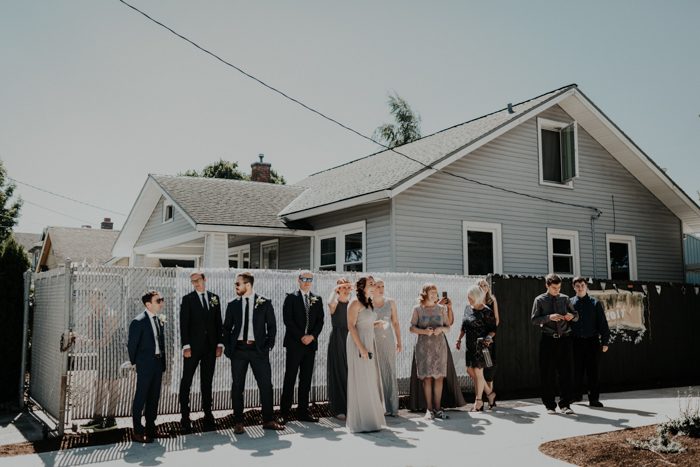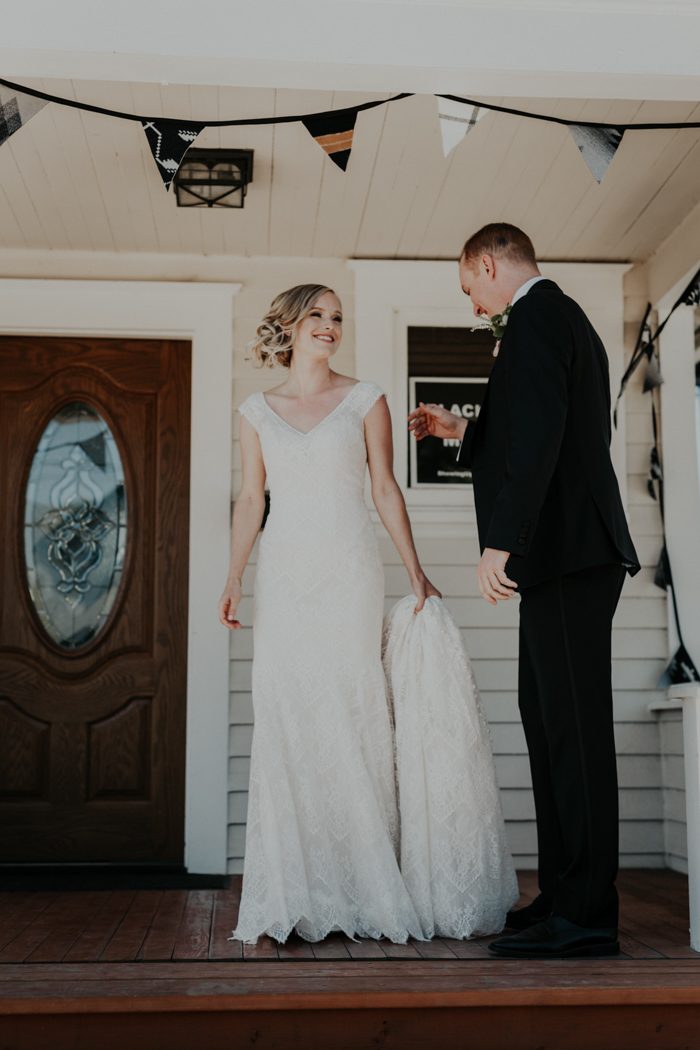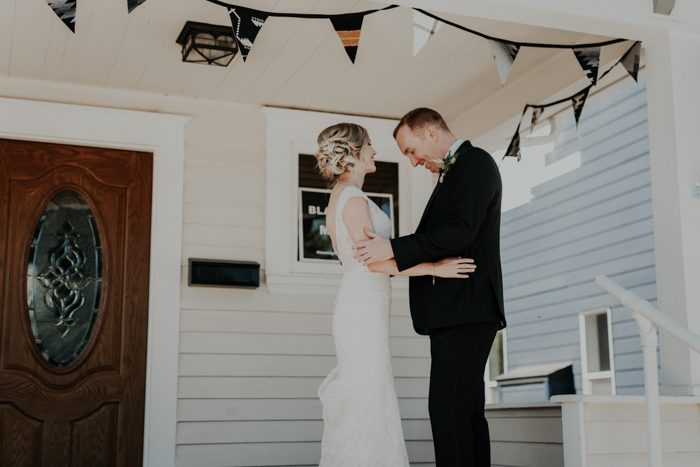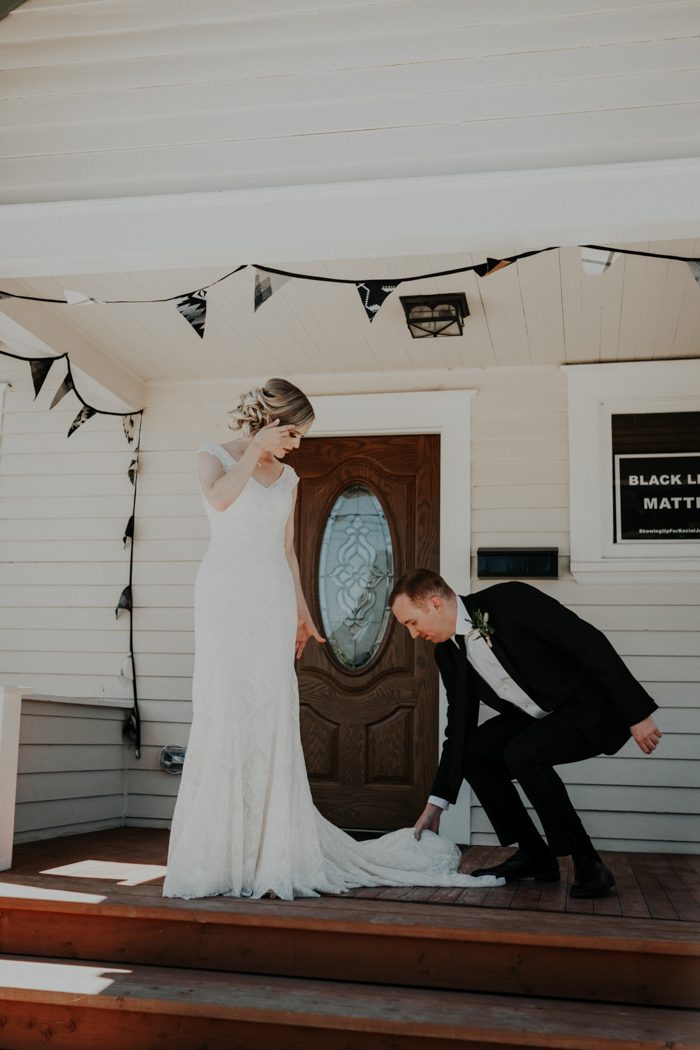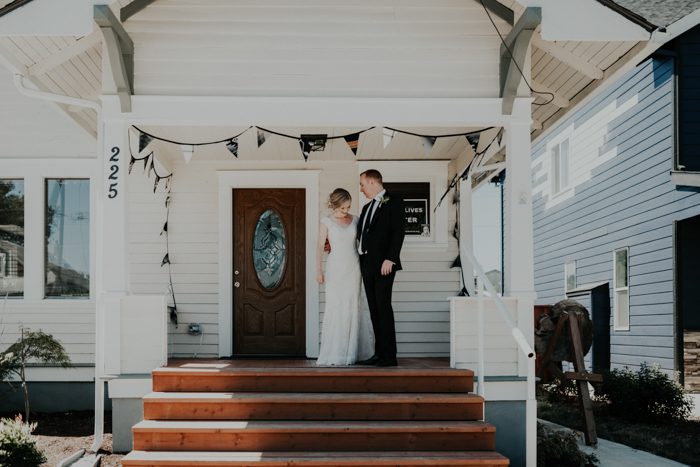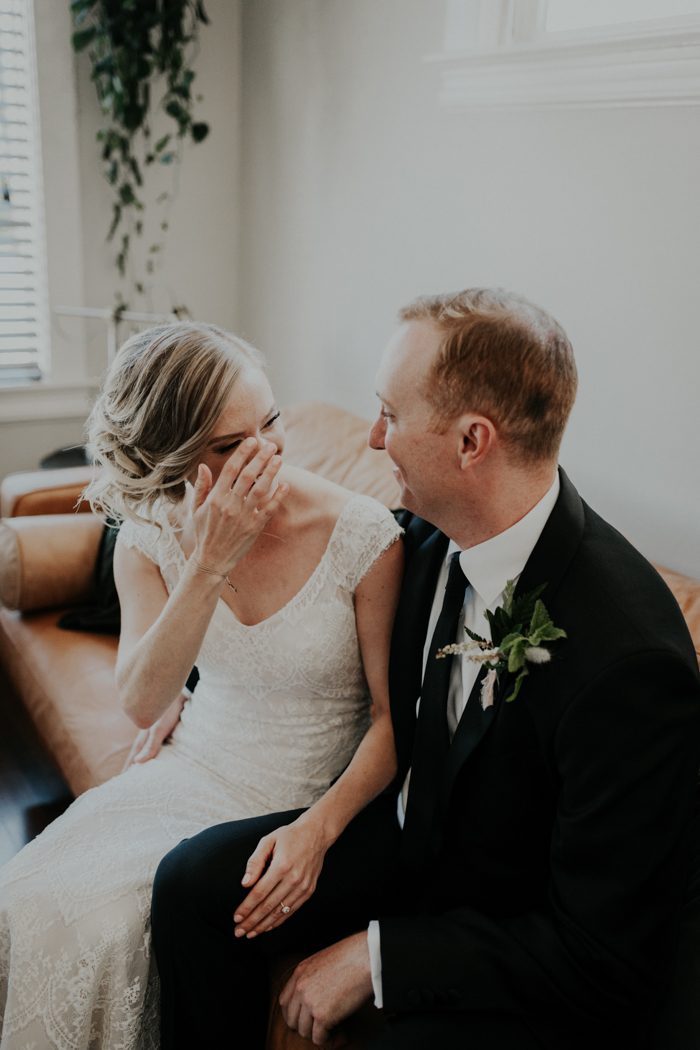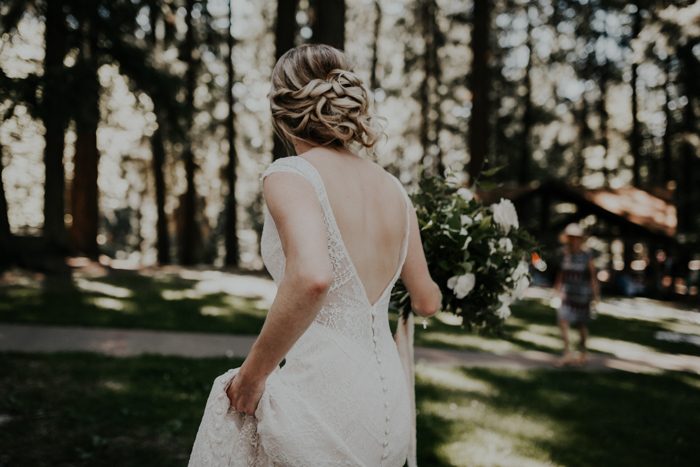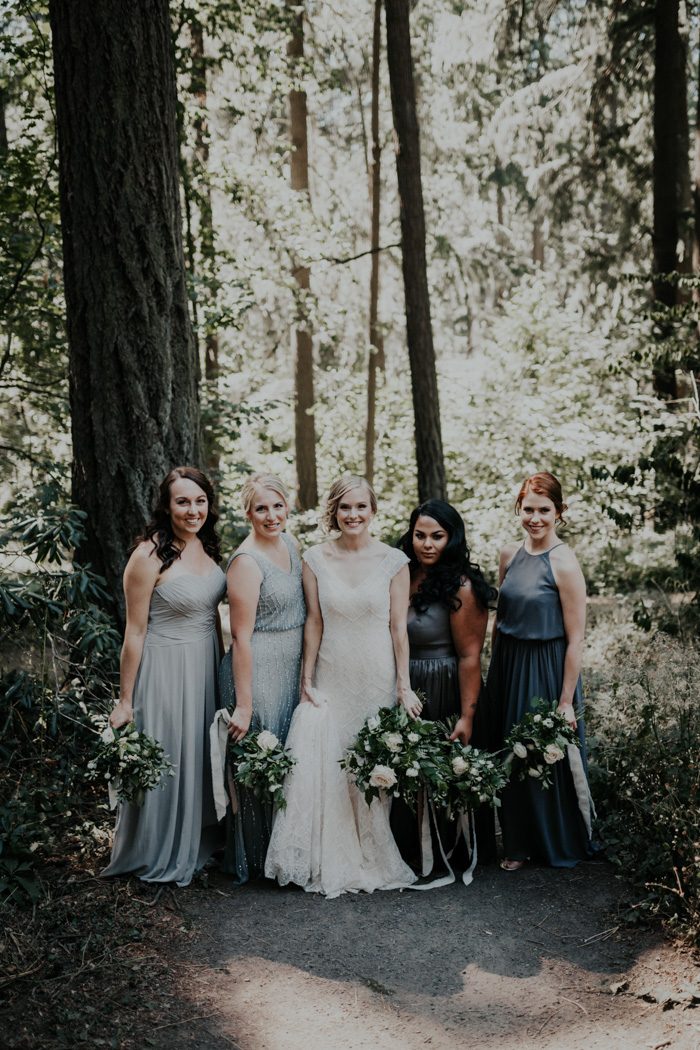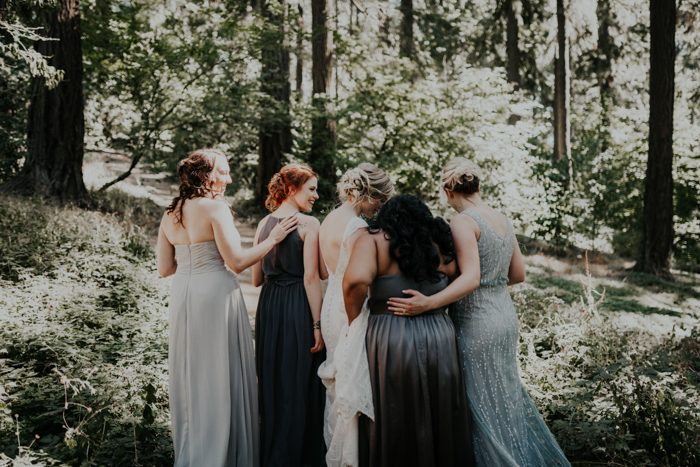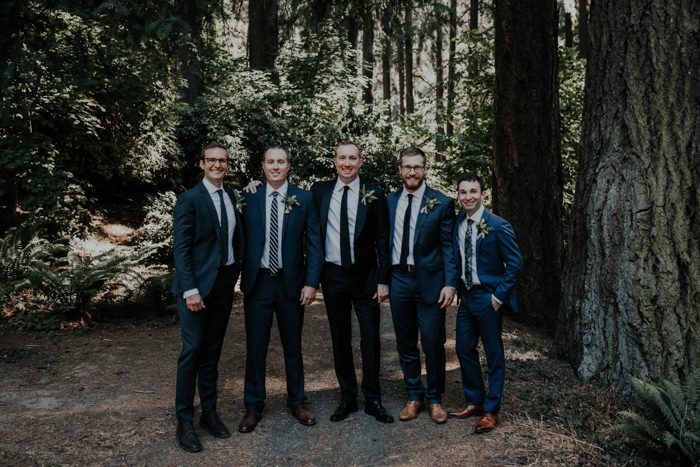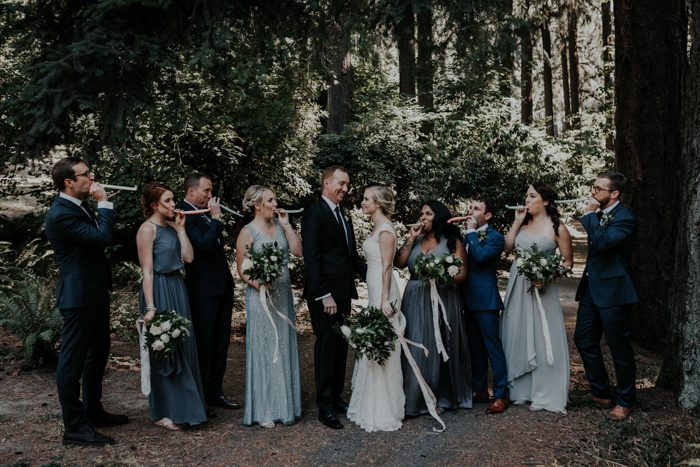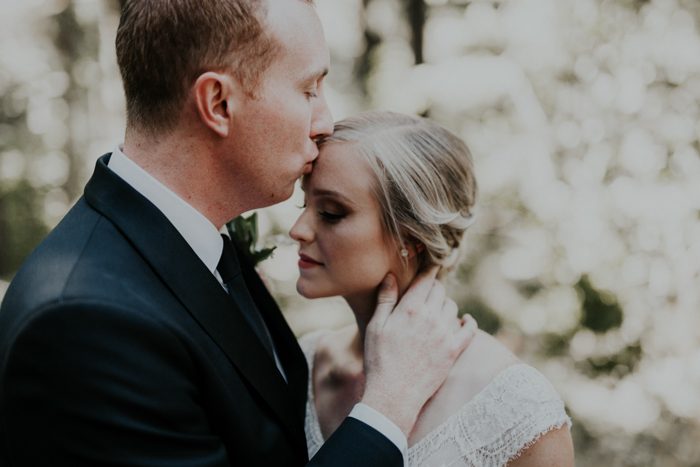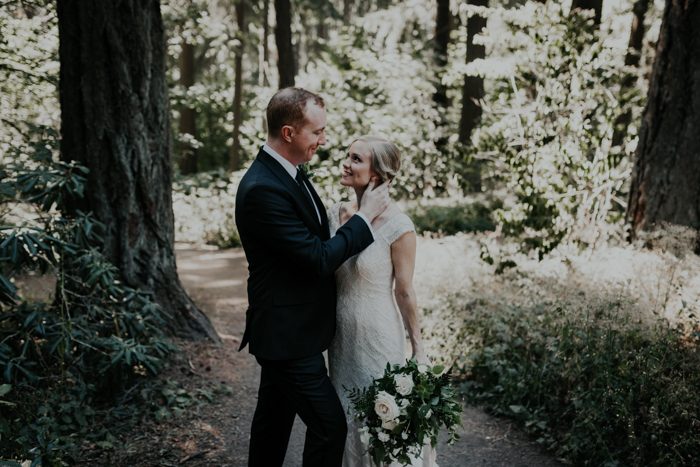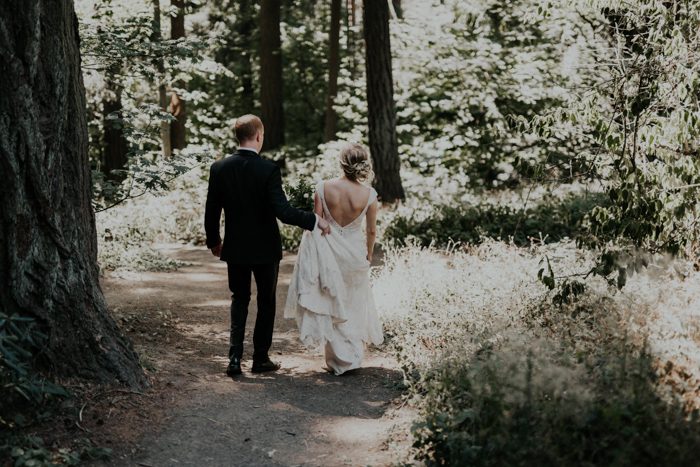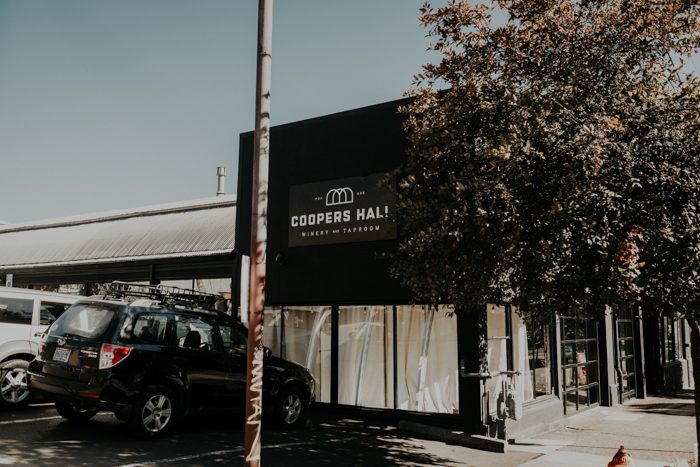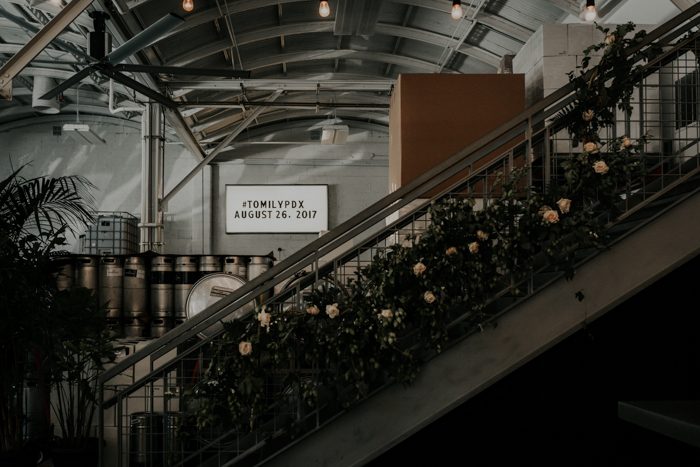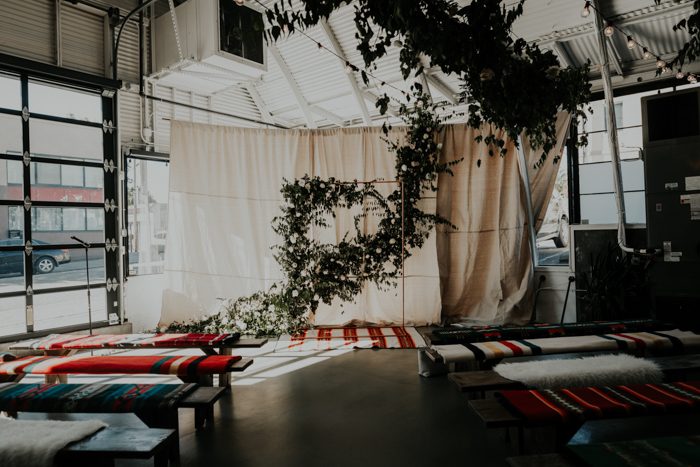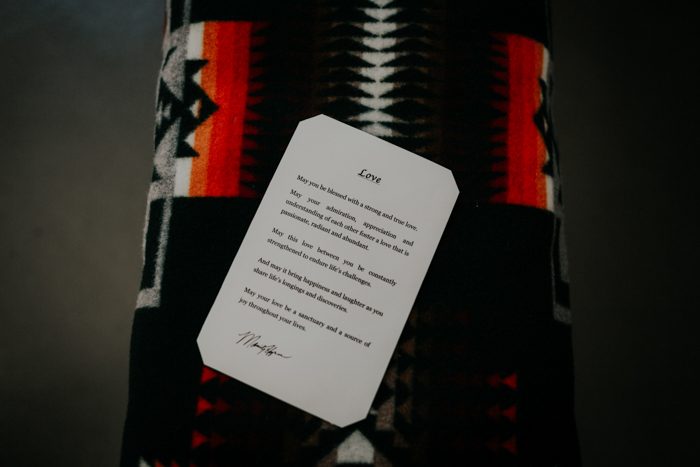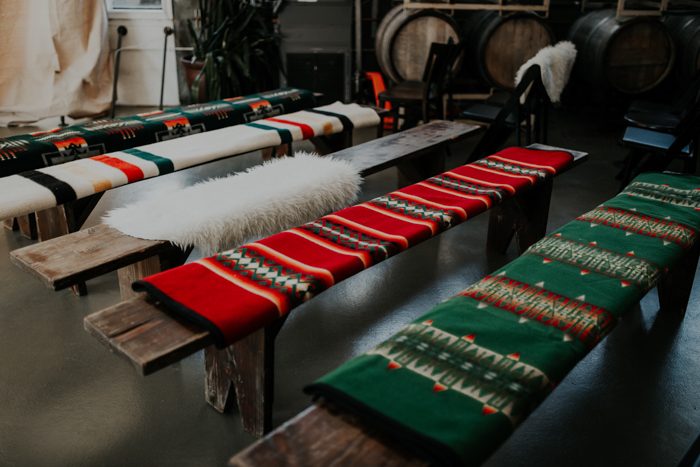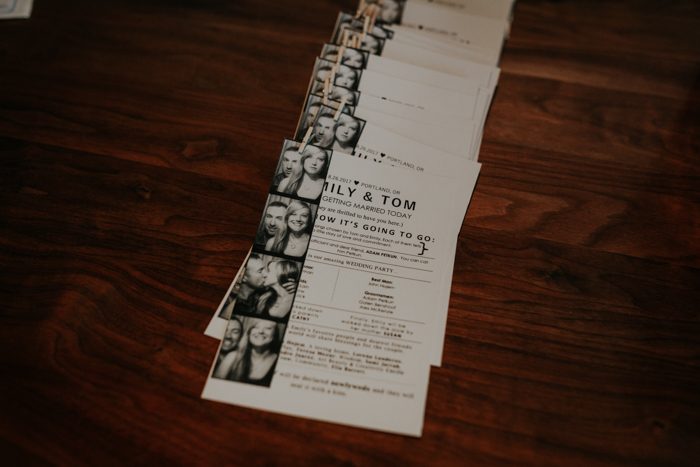 We loved everything about the day, but the most memorable part was our ceremony. It was so full of love and community. We planned so many different aspects of our wedding that we absolutely loved and that we wanted our friends and family to enjoy, but without question the most important part of the day was saying the vows we had written for each other. We've known each other for a long time and committing to each other forever was such an amazing moment!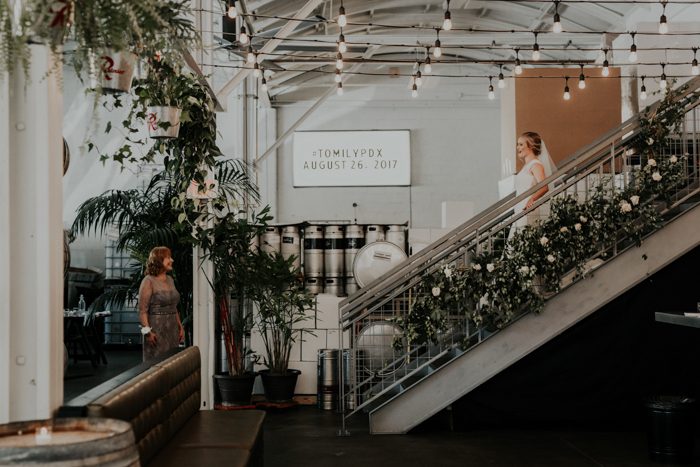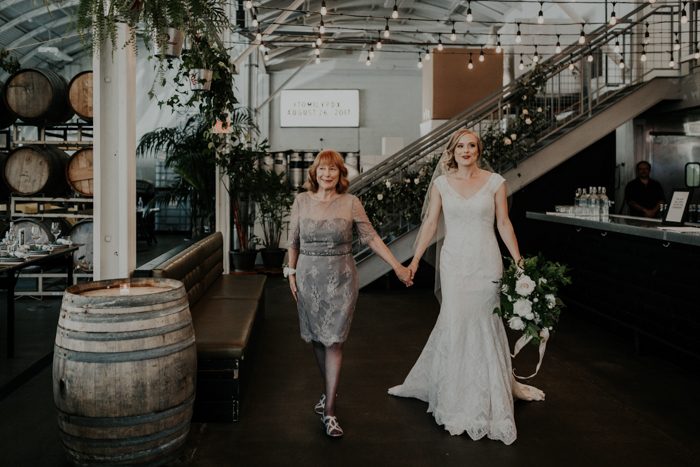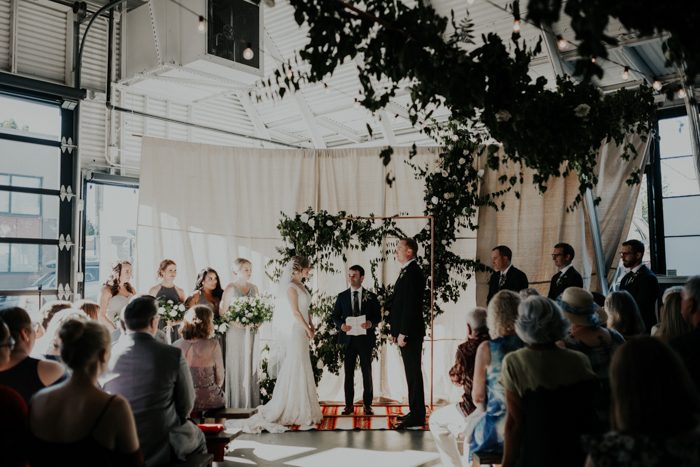 We had our dear friend Adam marry us, and we had seven friends share blessings for our future together. We found a reading of blessings from an unknown source that was based on the Jewish tradition of Seven Blessings. We loved the idea and the subject areas of the blessings so we asked seven friends who we love, admire, respect, and know will support us to share a blessing during the ceremony. Each of our friends then wrote their own unique blessing for us based on the subject areas we shared. We had a blessing for Love, Wisdom, Health, a Loving Home, Humor and Play, Art, Beauty and Creativity, and Community. They were beautiful, and we will always cherish them.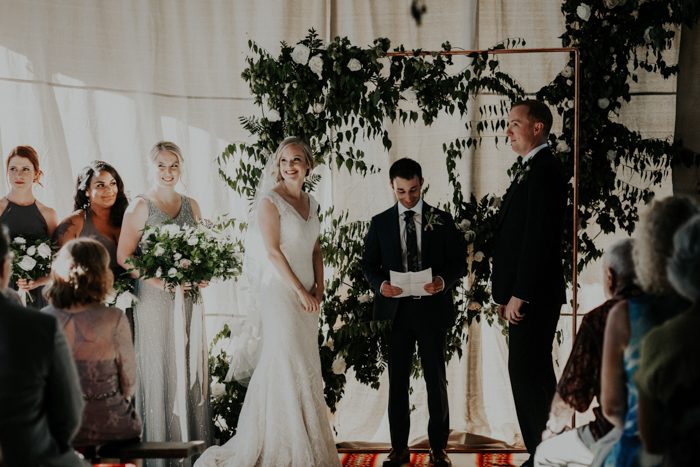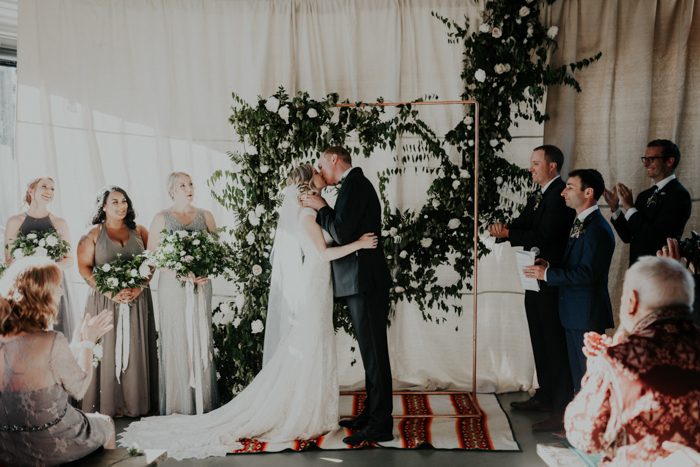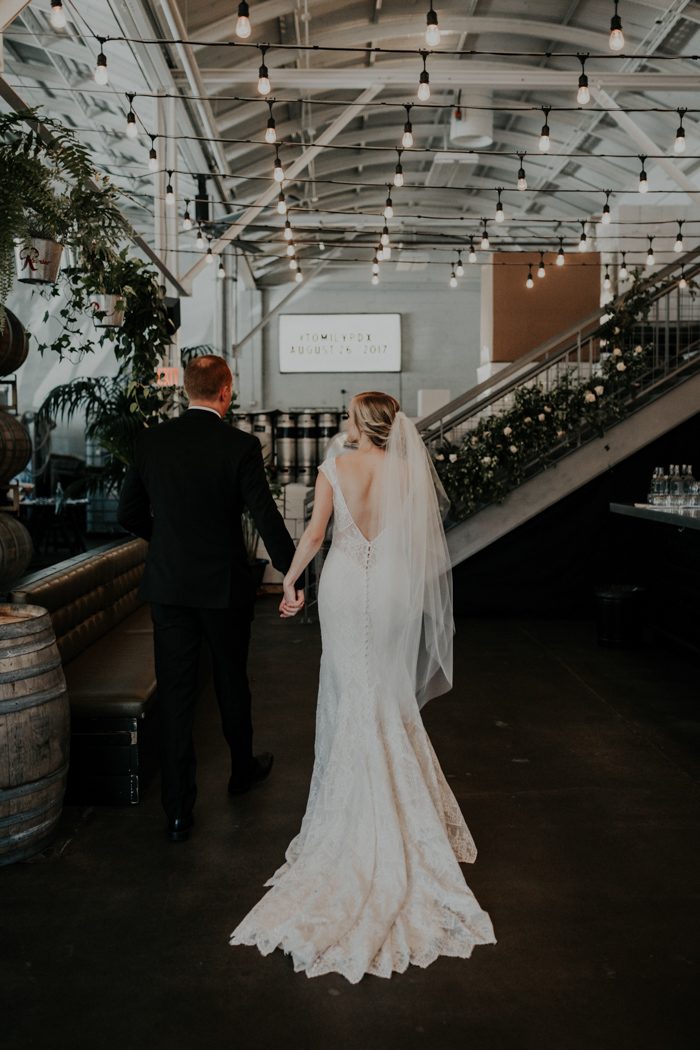 During the planning process, we sent notes to each other back and forth about the different type of wedding we could have. They included my Mom's backyard, the Gorge, a vineyard, and Palm Springs — all of which have significance. The one that caught as we talked more and more about it was doing it somewhere in our city of Portland. What we wrote down to finalize the decision was this: "Somewhere in Portland that is cool, classy, and Portland-y to celebrate in the city where we both came and are building our lives together."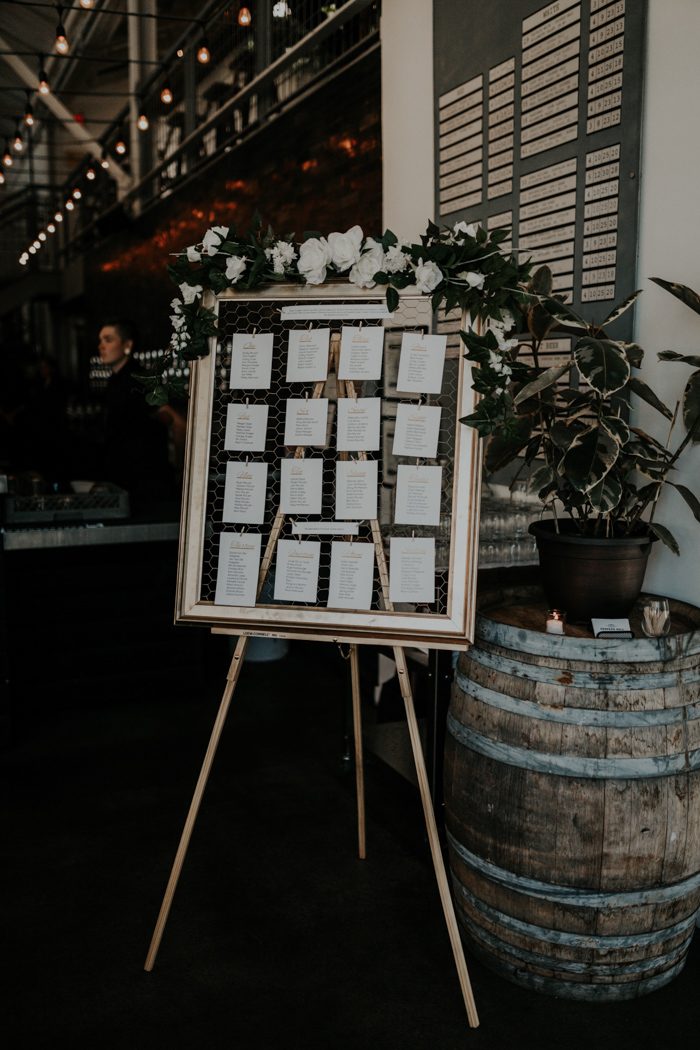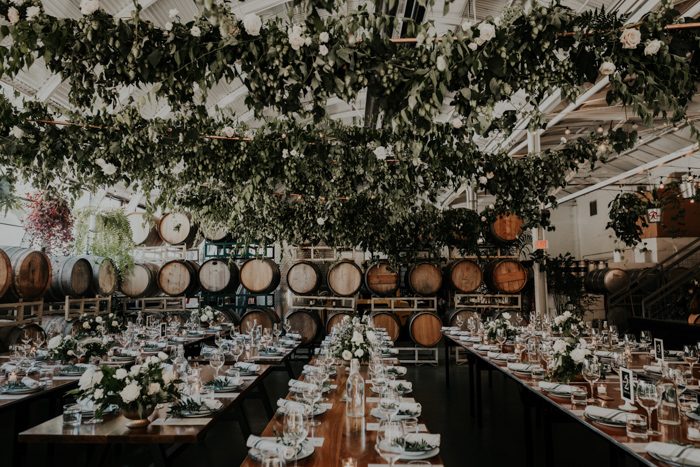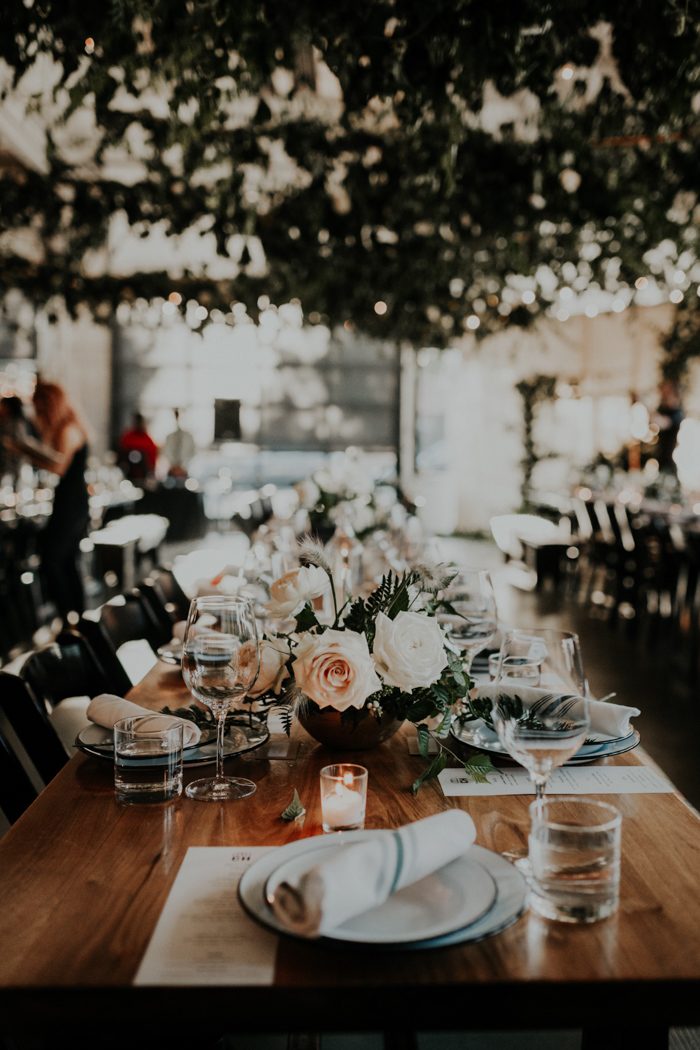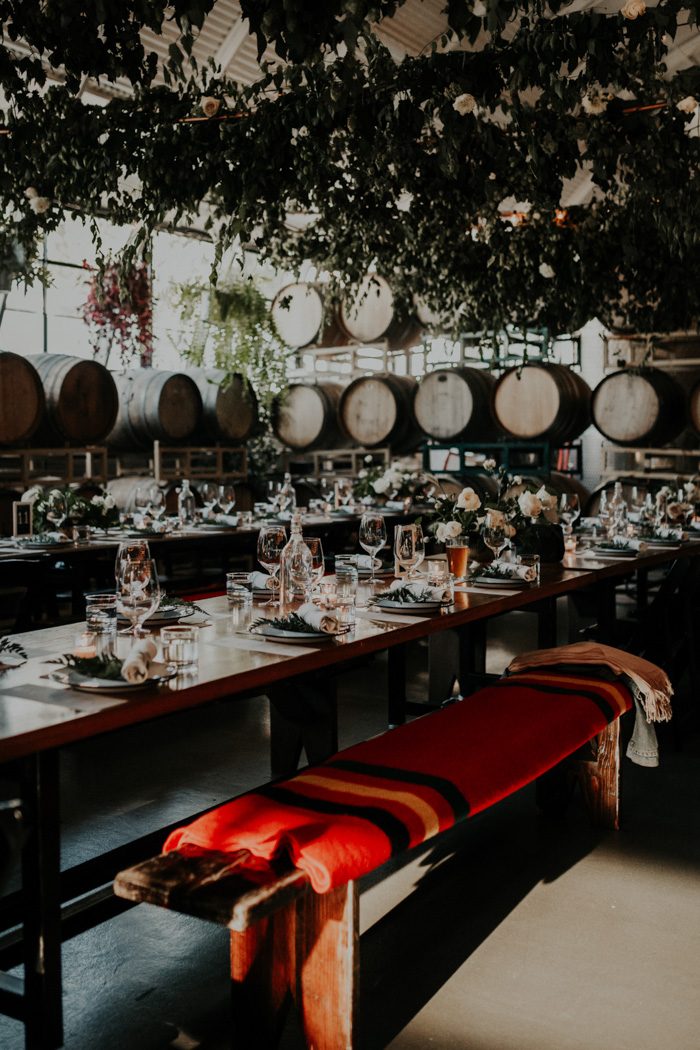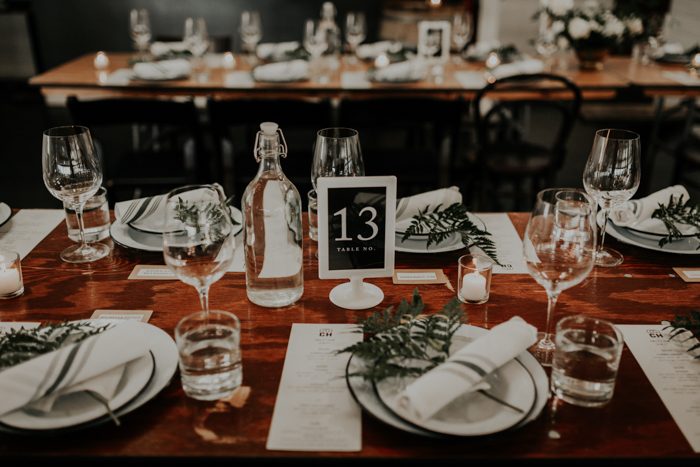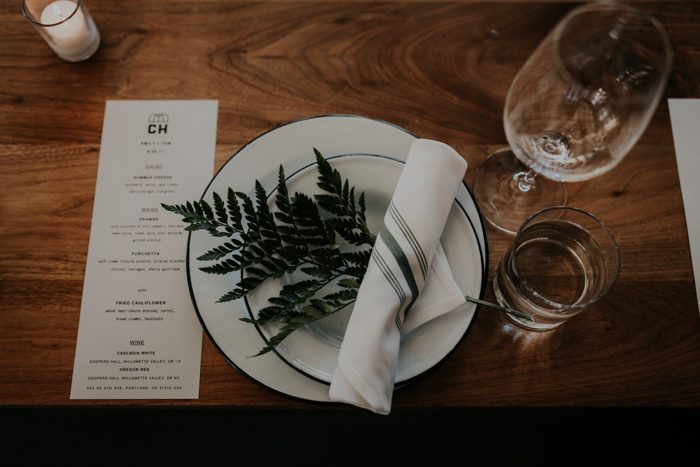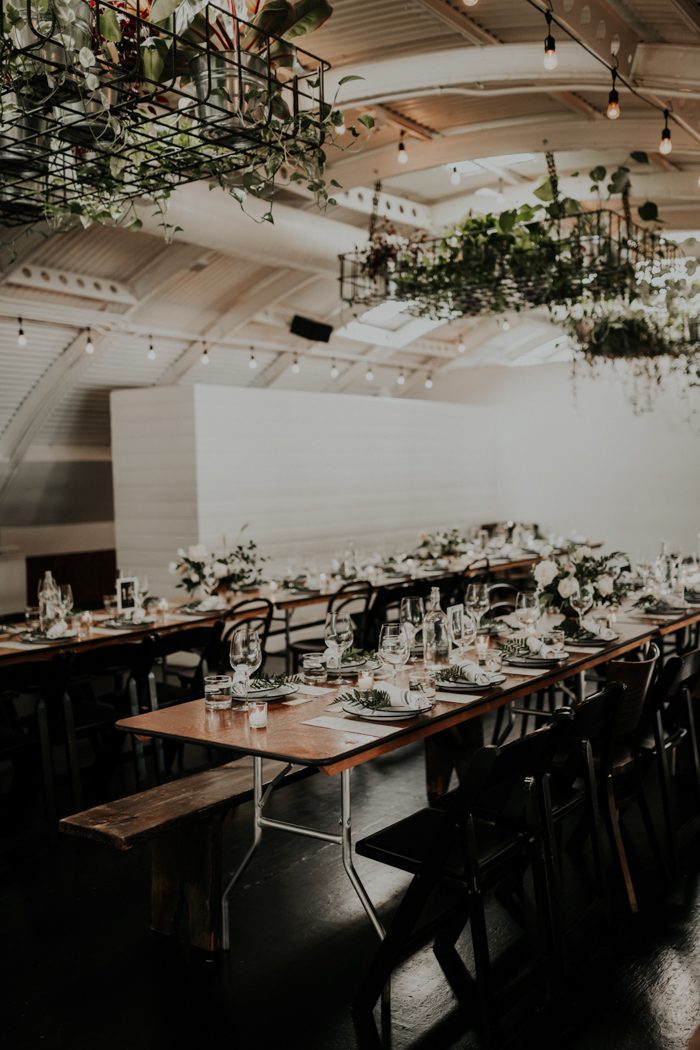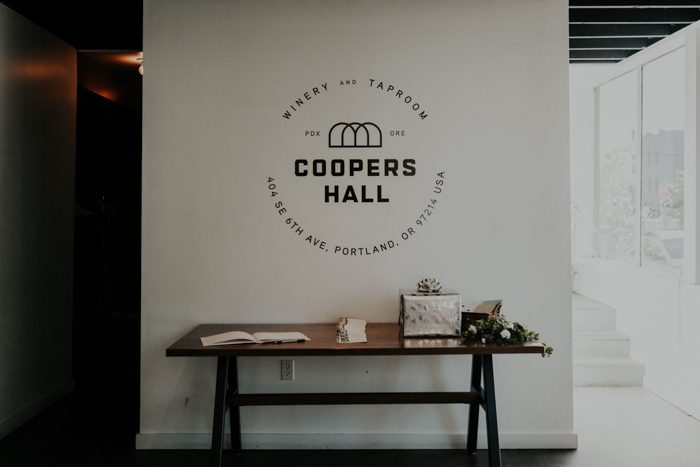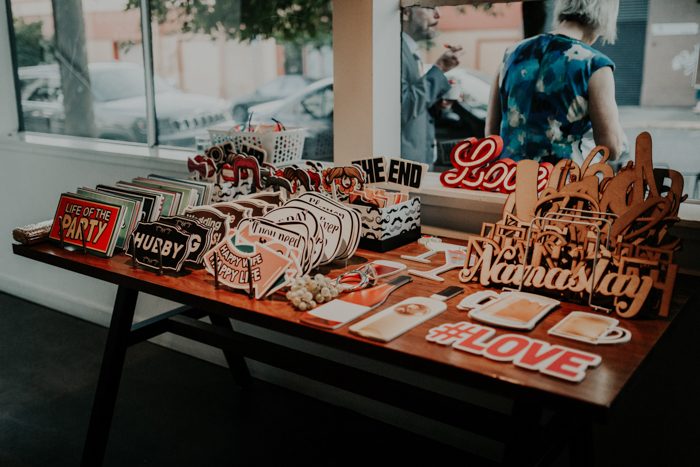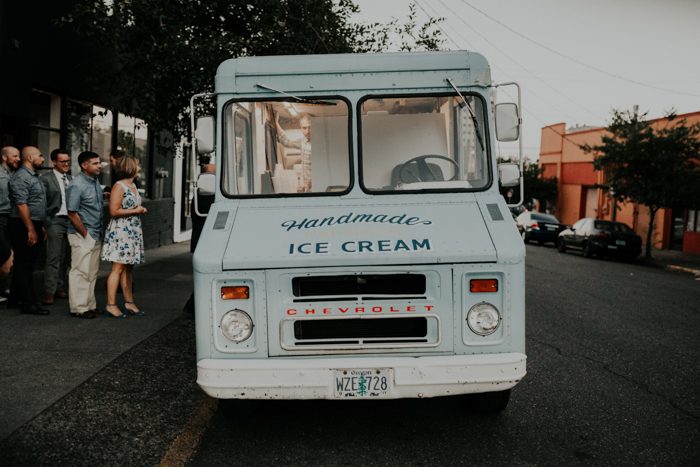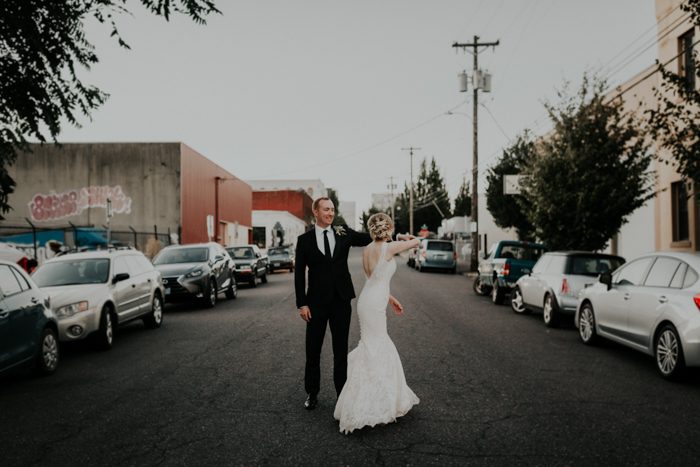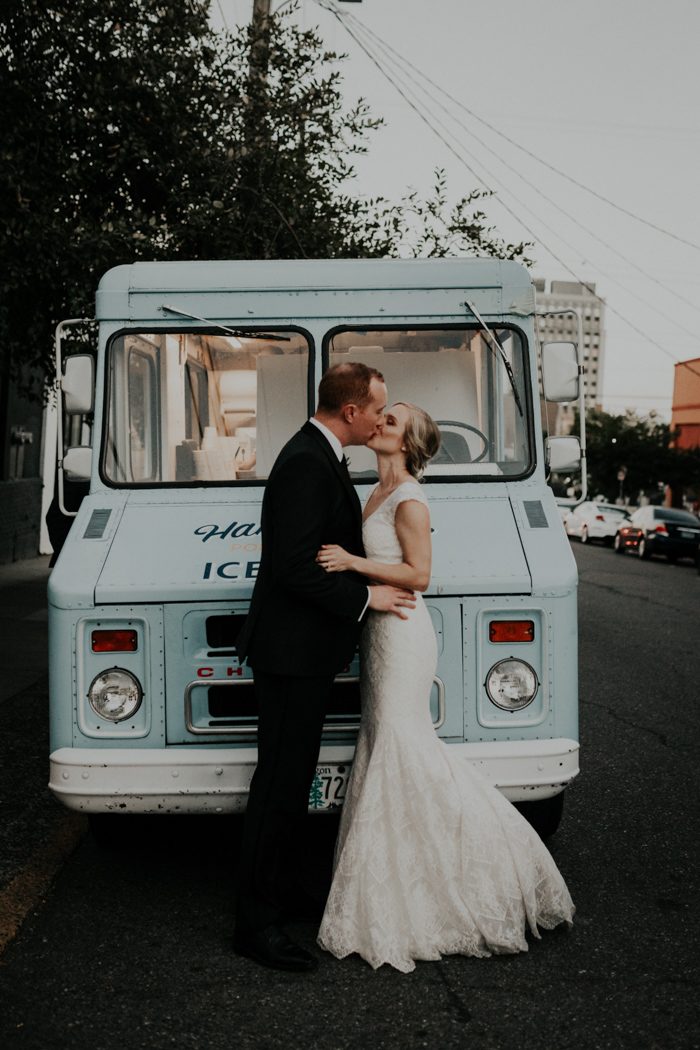 Congratulations to Emily and Tom, and a big thanks to Mae&Co Creative for sharing this gorgeous Portland wedding at Cooper's Hall with Junebug! Trying to decide between a countryside or downtown wedding? Before you decide, take a peek these 47 urban wedding photos that will convince you to tie the knot in the city!