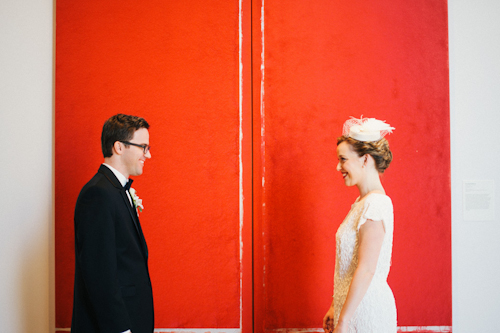 The Couple: Emily & Dustin
The Wedding: 10.27.12 – University of Michigan Museum of Art – Ann Arbor, MI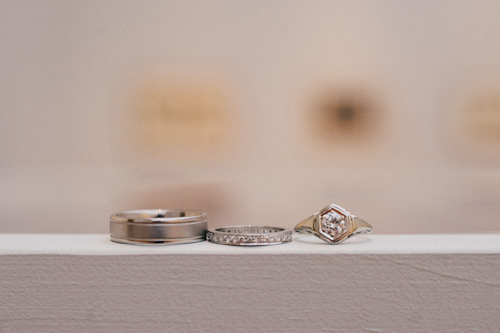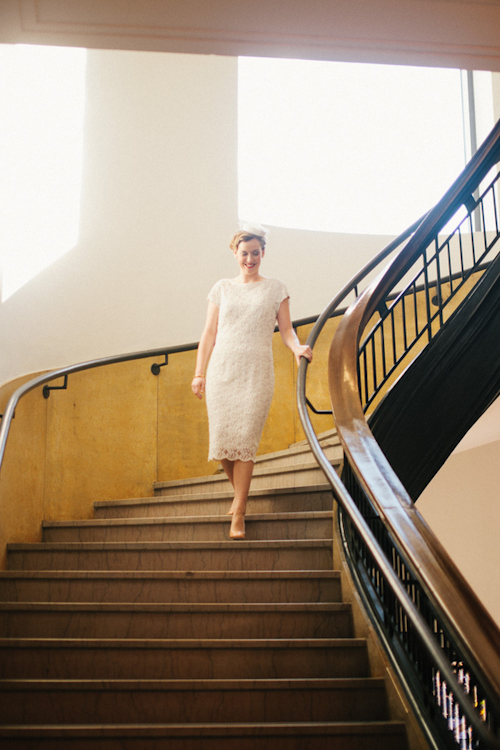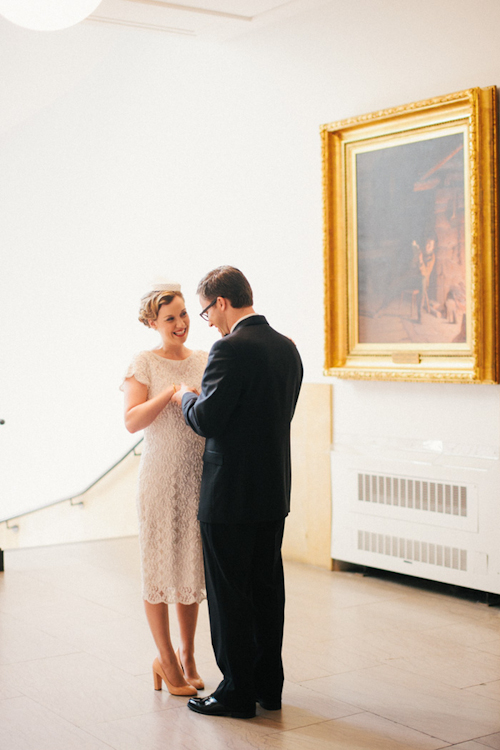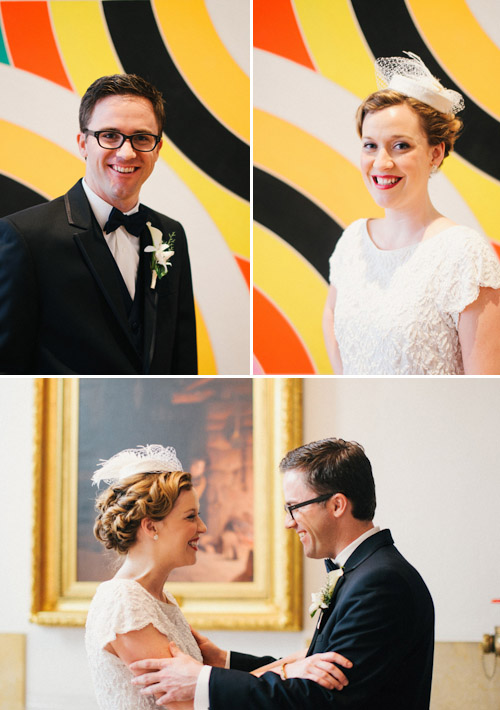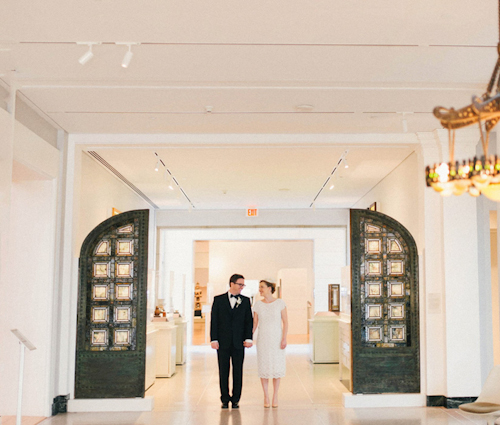 What were the top three priorities for you in planning your wedding? We wanted to be traditional without following rules. We both love the elegance and sense of history and community that a traditional wedding creates; however, we didnt want our wedding to feel entirely formal or predictable. We tried to draw upon traditions in unexpected ways. For instance, I wore a wedding dress that had been my great-grandmothers and paired it with a pillbox hat designed by my friend Jean Canon. Neither of these are traditional choices for a wedding, yet I felt that they perfectly reflected my sense of tradition. We also wanted to protect our time. Our wedding was planned amidst a tumult of major life events that often needed more of our time than the wedding planning. This meant that we put a lot of emphasis on making fast decisions and delegating to people we trusted (in particular, the amazing mother of the bride). The last thing we kept as a priority was maintaining perspective. The mantra that we tried to follow was that we were planning a party for people we know and love and that the event should reflect that joy.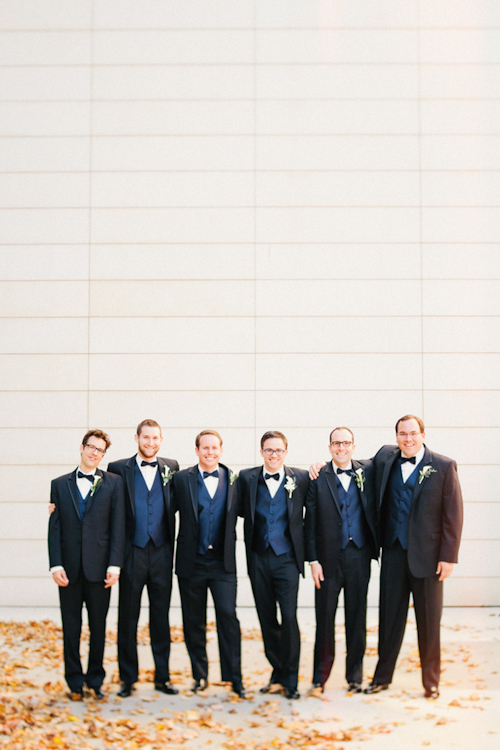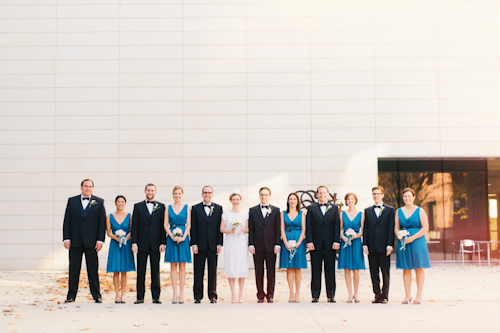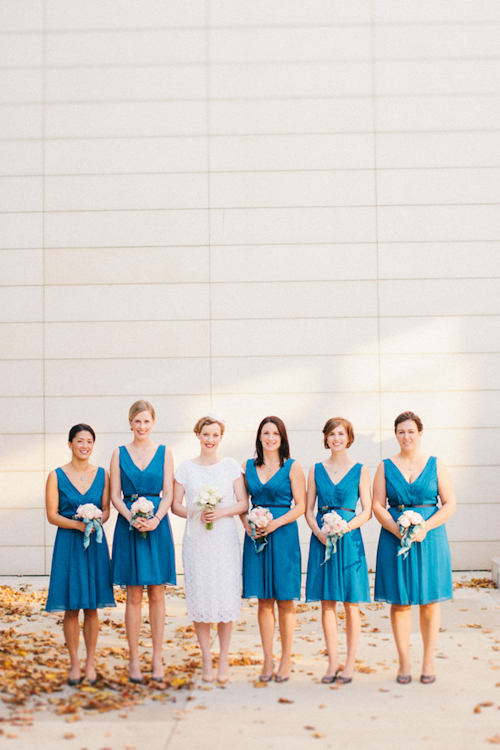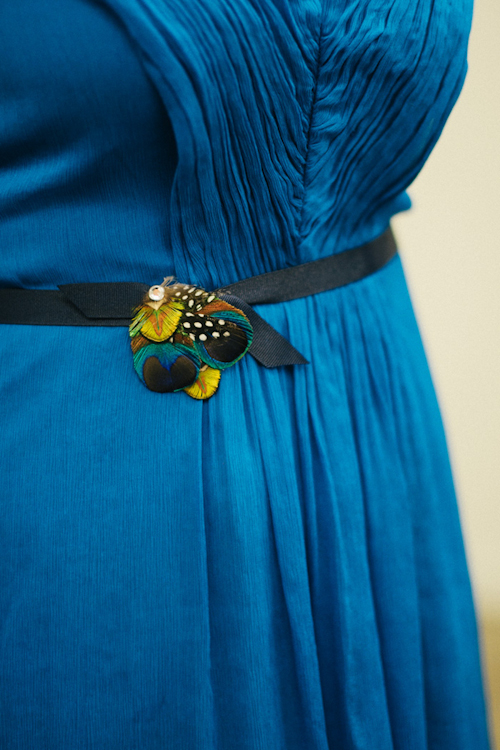 What wedding traditions or cultural traditions did you incorporated into your wedding and what did they mean to you? We wanted an interfaith ceremony that reflected both of our religious traditions – Jewish (Emily) and Christian (Dustin). The clergy that we chose to officiate did an excellent job working together to incorporate aspects from both religions. Besides our different religions backgrounds, we also grew up in very different parts of the country (Michigan and Texas) and tried to reflect that in the music. Laith, our lead singer, had an incredible range that allowed him to play Motown and Blues alongside country classics like Johnny Cash. Finally, since we are both professional literature nerds, we included poetry by John Donne and Rainer Maria Rilke in the ceremony and placed Penguin Book covers on each place-setting.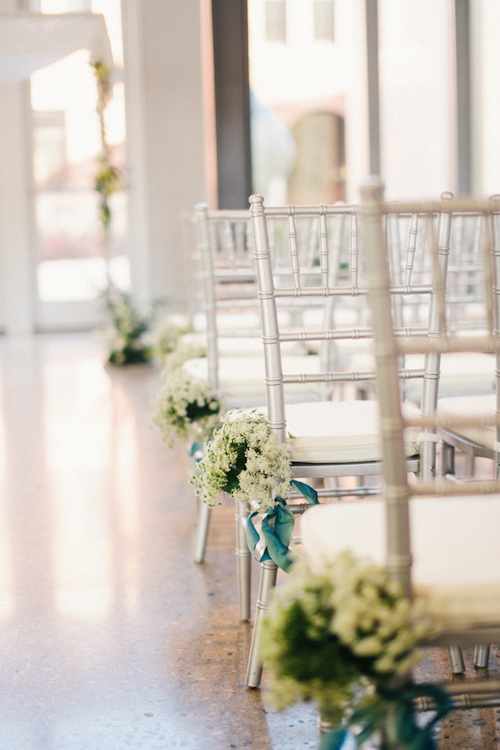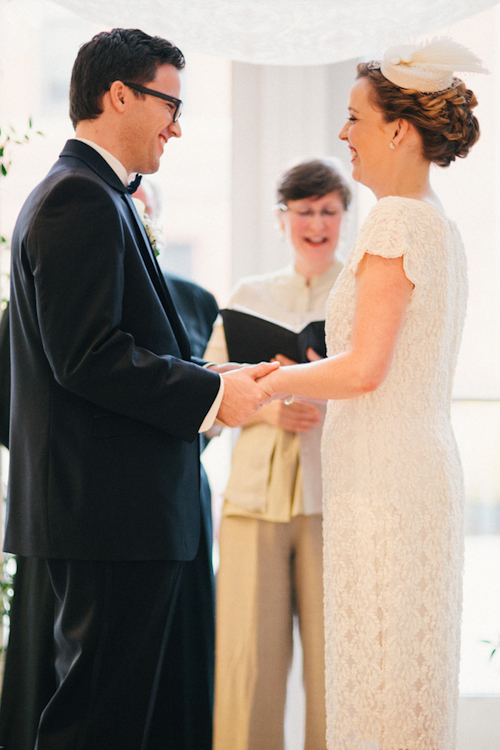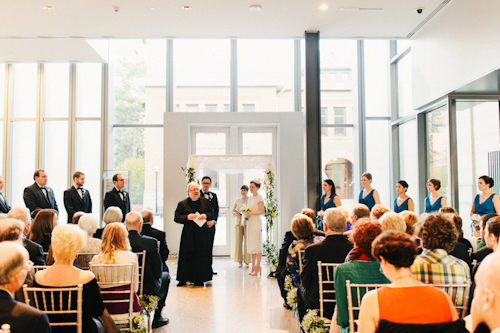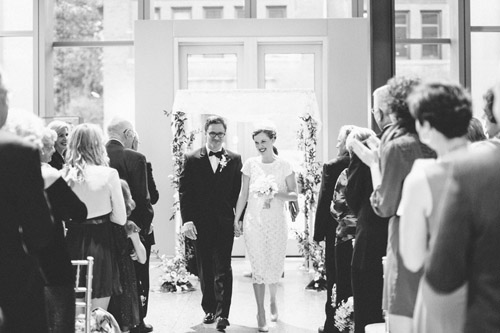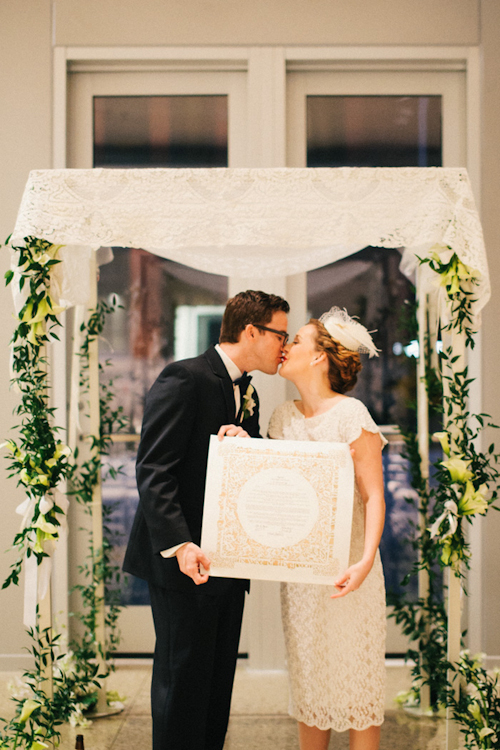 Were there any places where you broke the rules in your wedding planning? Why and how did you do that? Although a lot of wedding culture focuses on the couple (i.e. the bride), inclusivity was very important to us. We wanted our family members and guests to feel like they were a part of the event and each had a hand in making our wedding and our marriage possible.
What was your biggest wedding planning success? Staying calm and having fun on the day itself. We both managed to have a surprisingly stress-free wedding day. Not everything came together entirely as planned, but we truly enjoyed every minute.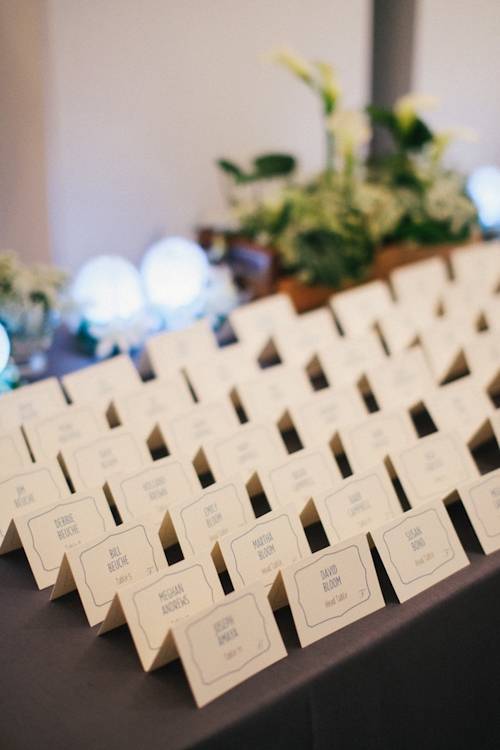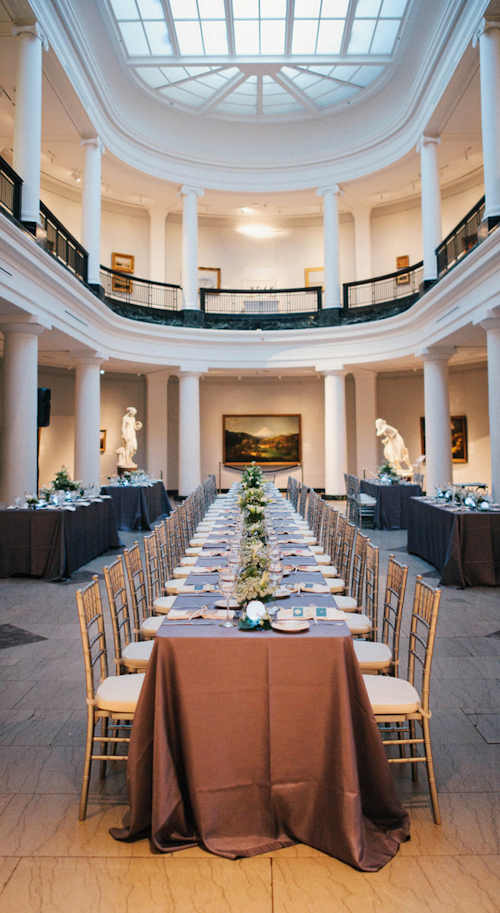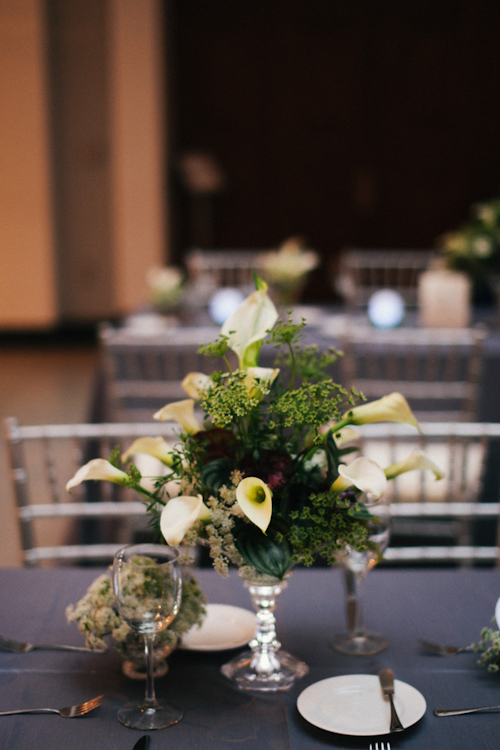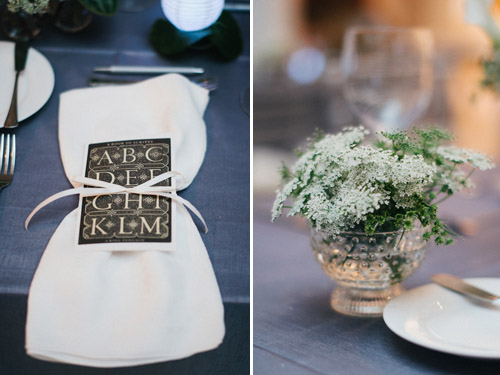 What was the most important thing that you learned through the wedding planning process and what would you tell other brides-to-be? Work with people you trust and listen to them. Choose wedding professionals, family members, and friends whose taste and opinion you can rely on. While you might not agree with everything they suggest, at least you are starting out on a basis of mutual respect and can successfully delegate to people who may have a tremendous amount of experience and talent.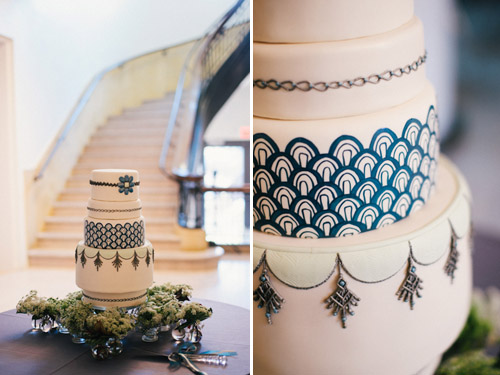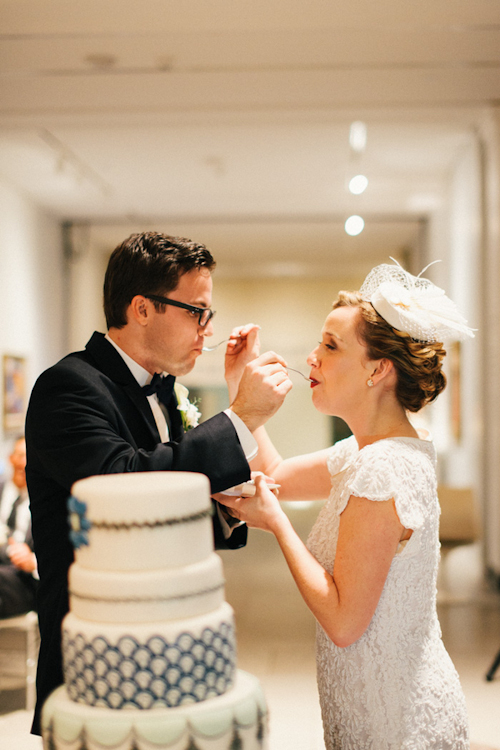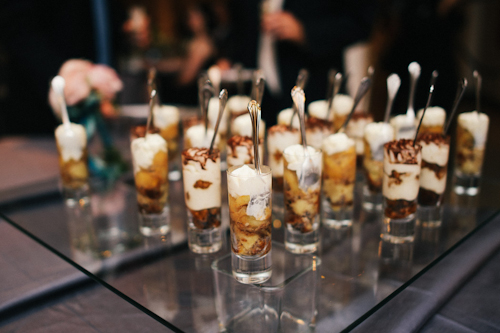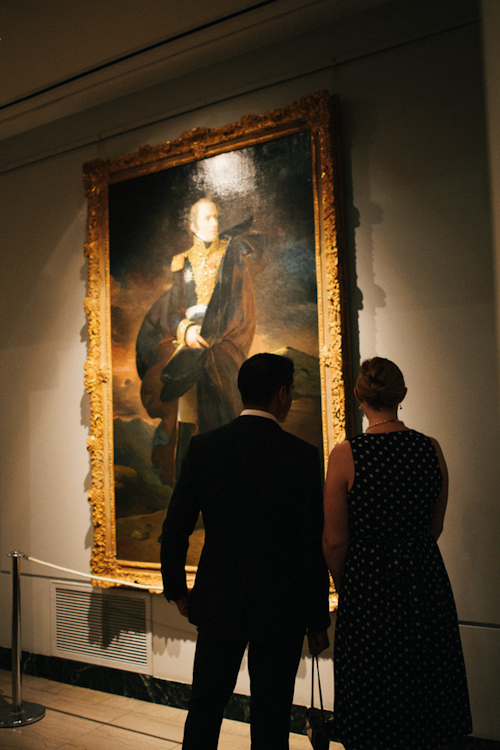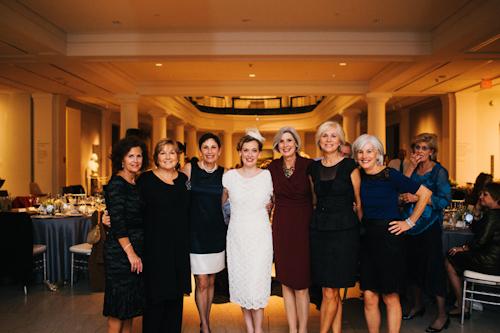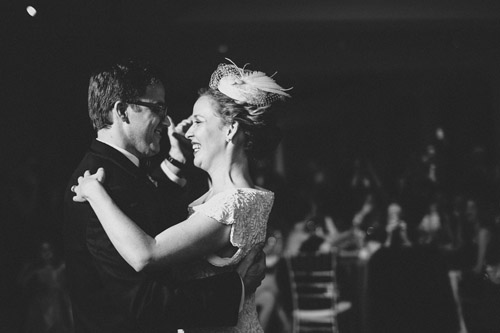 The Wedding Team:
Photographer: Heather Jowett
Event Planner: Luna Soiree Events
Ceremony & Reception Venue: University of Michigan Museum of Art
Officiants: Rev. Reid Hamilton and Julie Gales
Invitation Designer & Paper Production: Rock Paper Scissors
Catering: Katherines Catering
Florist: Tom Thompson Flowers
Cake: Sweet Heather Anne
Wedding Dress: Alterations by Jen Delk at Clothing Hospital
Bridesmaids Apparel & Accessories: Dresses – J Crew; Belt – feather from Etsy, belt created by Jen Delk
Groom & Groomsmen Apparel & Accessories: Van Boven
Hair: Amber Kessler
Make-Up: Marie Santana
Live Music: Laith Al-Saadi Trio
Transportation: Kirbys Kurb Service
Rings: Hers – Abercrombie Gems & Precious Metals; His – Worthmore Jewlers
Thank you, Emily & Dustin, for sharing such a beautiful and unique wedding experience with us!