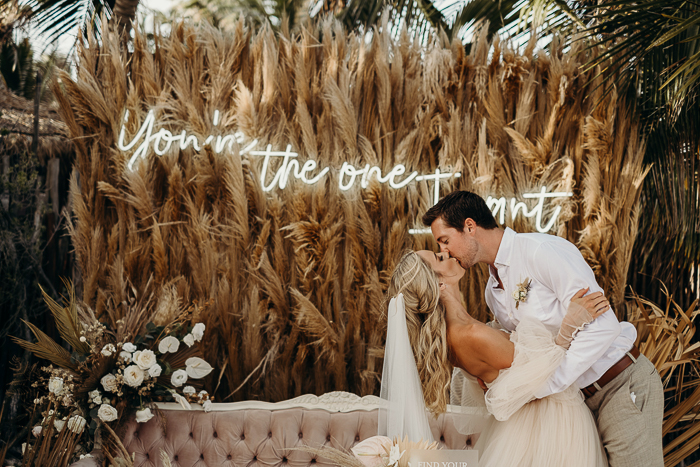 It was the ultimate tropical fairytale Tulum wedding—the perfect white sand beach beautifully contrasting the turquoise waters, unique modern boho chic decor and statement furniture, ethereal floral arrangements of fresh blooms, dried leaves and fluffy pampas grass, glimmering disco balls popping out for that added touch of playful glam, and a tequila bar that kicked the celebration up a notch. The sublime aesthetic plus the romantic, carefree, and relaxed vibe truly embodied what Bri and J.D. wanted for their big day in Akiin Beach.
The wedding's theme carried over into the couple's fashion choices as well. The bride was a vision in her airy, delicately layered, off-the-shoulder dress with beautiful hand-beaded detailing. The stylish groom went with a low-key and effortlessly cool look, pairing a crisp white button-down shirt with beige trousers.
Planning a wedding during a very busy time for the couple and during a pandemic was challenging but Fresa Weddings helped them pull off the perfect stress-free wedding. With the help of expert vendors, they enjoyed all the intimate and fun moments with friends and family throughout the day.
You need to see every dreamy detail captured by Junebug members MemoryBox Photography! Keep scrolling to get inspiration for your own fairytale destination wedding.
The Couple:
Bri and JD
The Wedding:
Akiin Beach, Tulum, Mexico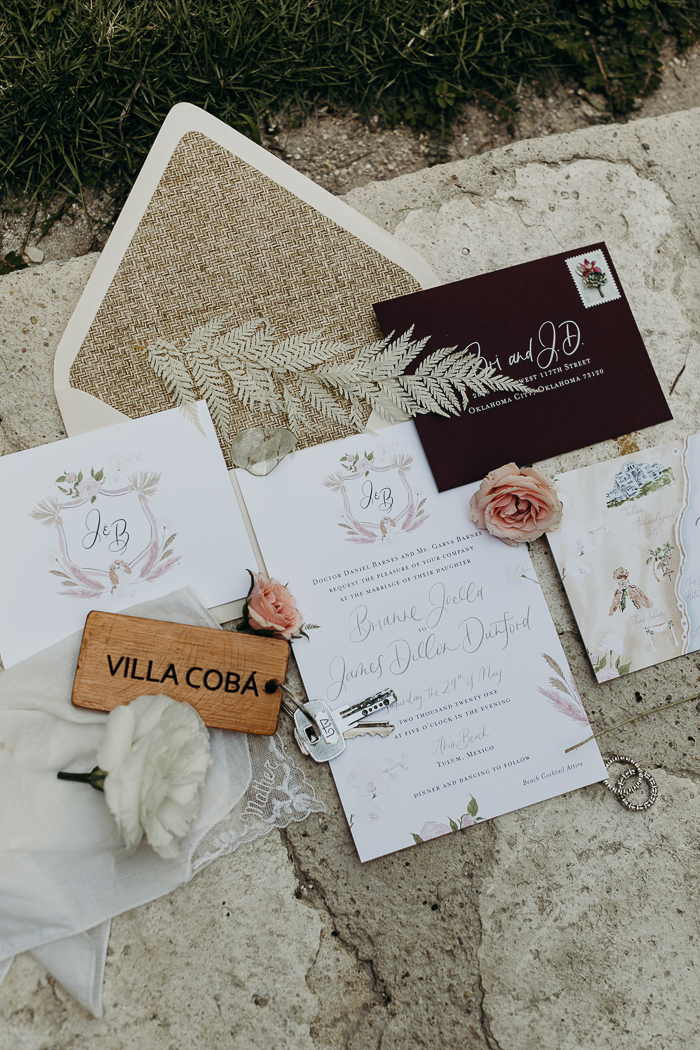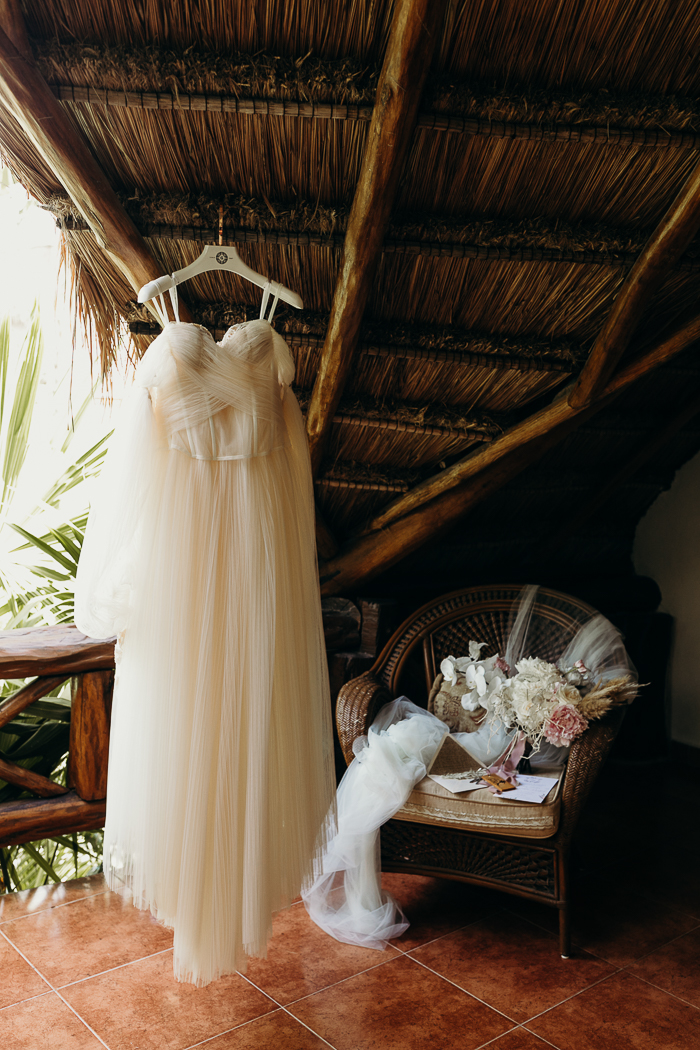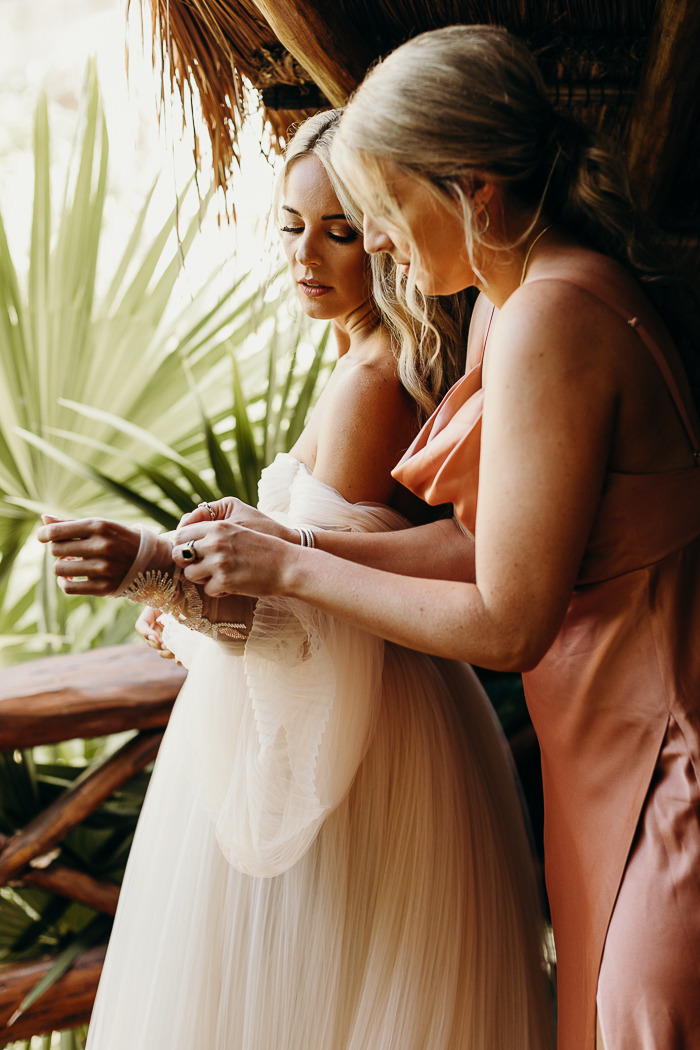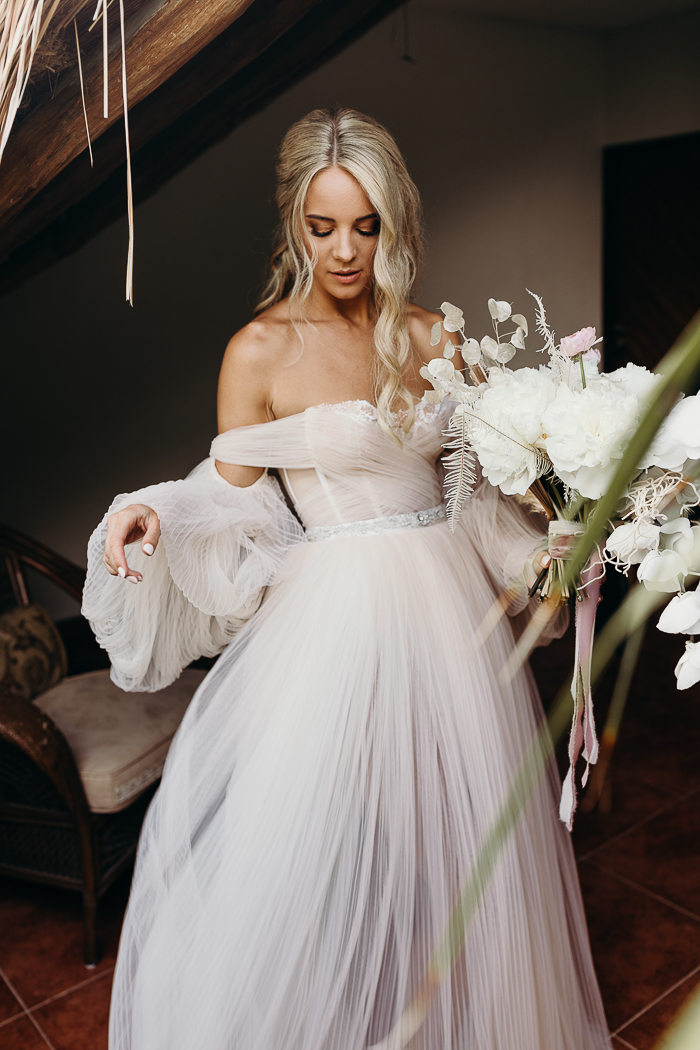 A Stress-Free Tropical Fairytale Tulum Wedding
The most memorable part of the day for us was how relaxed everything was. Our main goal was a stress-free environment and treating our guests to an amazing time because we know how big of an ask it was to invite them to a destination wedding. That was definitely what we got. Thanks to the MemoryBox team and Fresa Weddings our day was so easy! I spent the morning having breakfast with our guests and hanging out by the beach. J.D. spent the morning going on a run with some of his groomsmen. The relaxed atmosphere was perfect for us.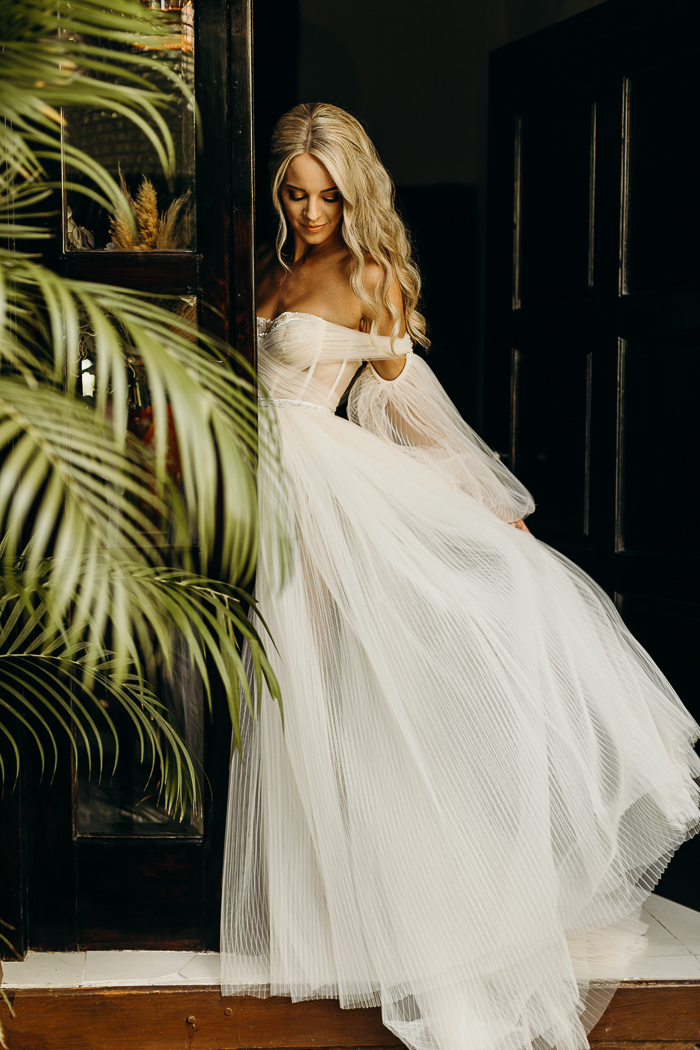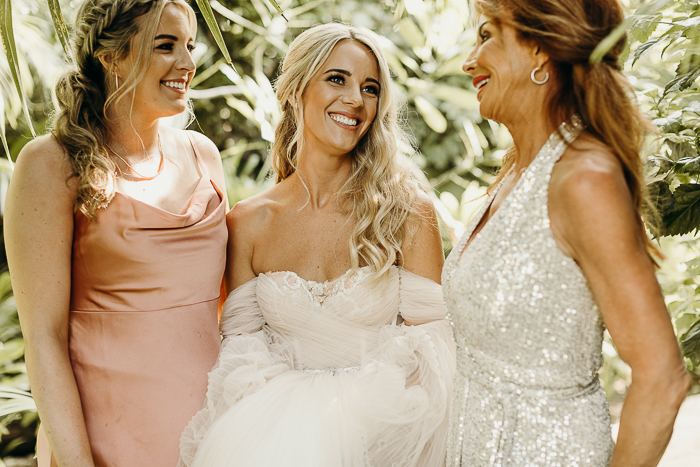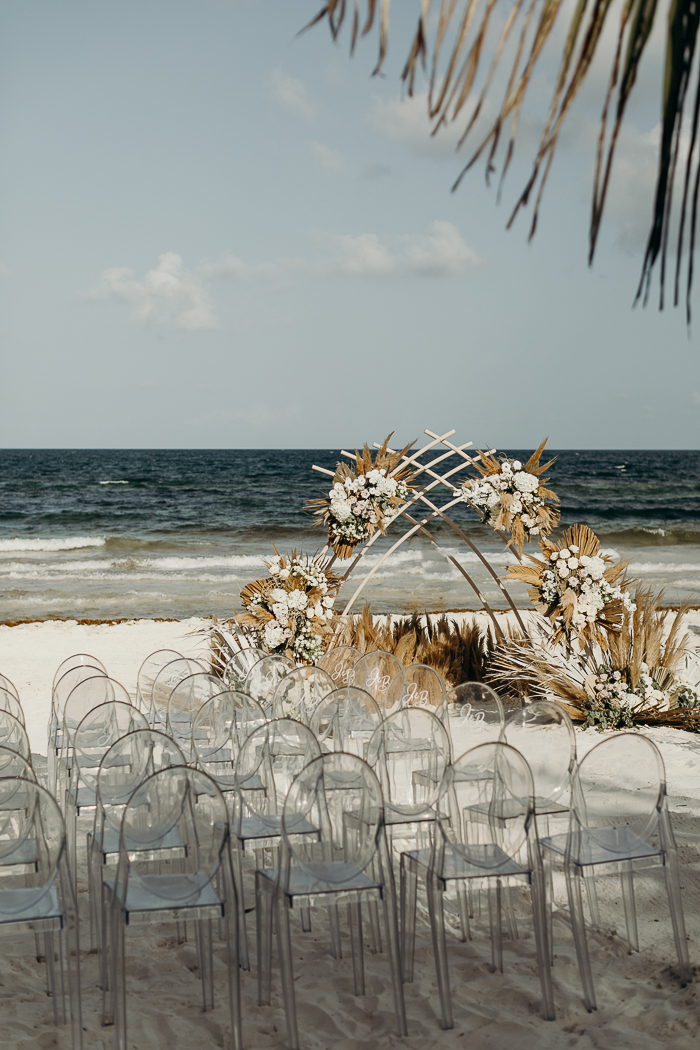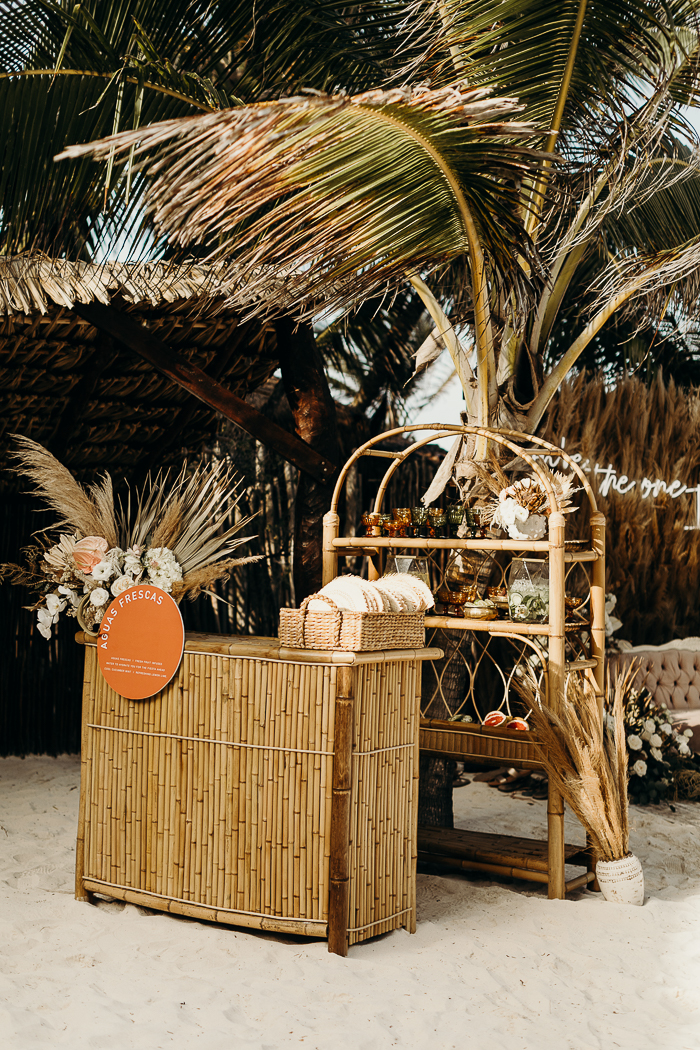 A Truly Memorable Fairytale Tulum Wedding
There wasn't a single aspect of our wedding that I would change. I'm most proud of how the wedding matched our personalities so perfectly. It's tempting to try to micromanage an event like this but ultimately if you hire people you trust, they're the experts and they know what they're doing. We let all of the teams do what they do best and we ended up with the perfect day. My only regret is that it's over!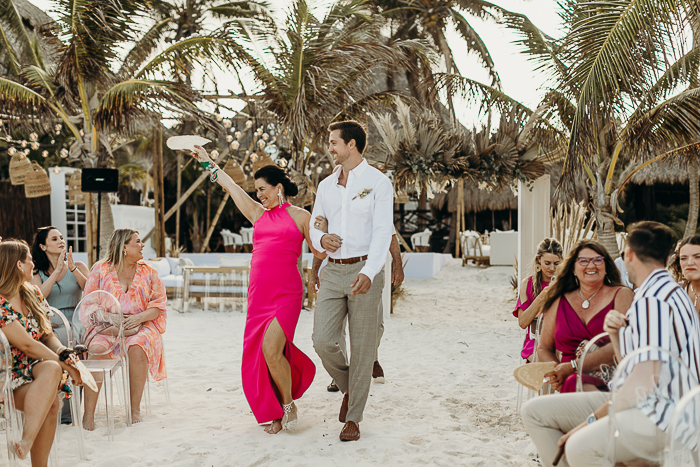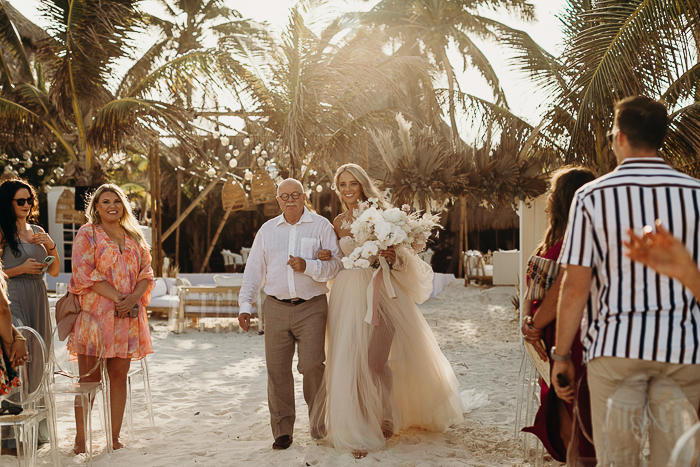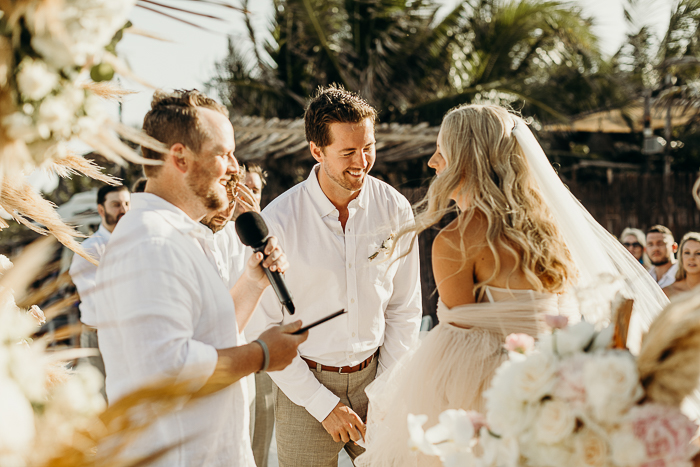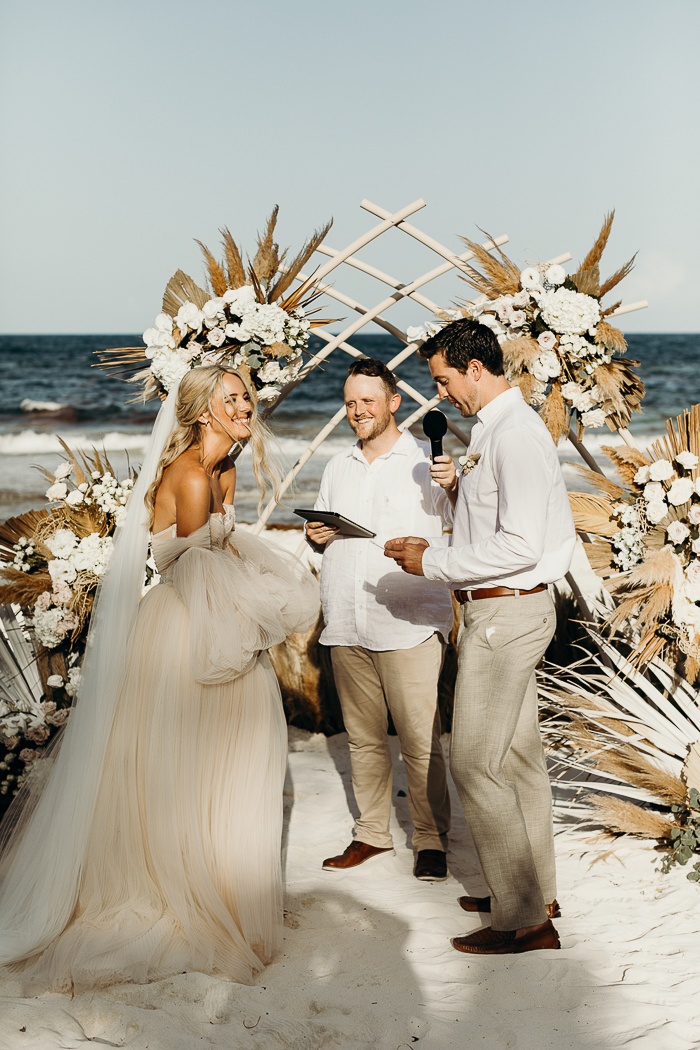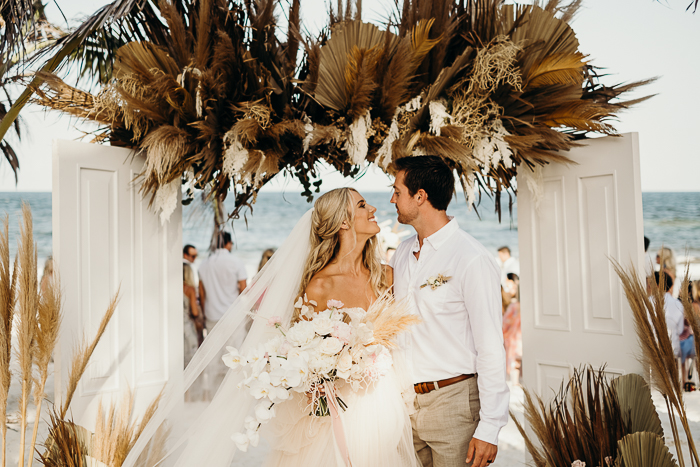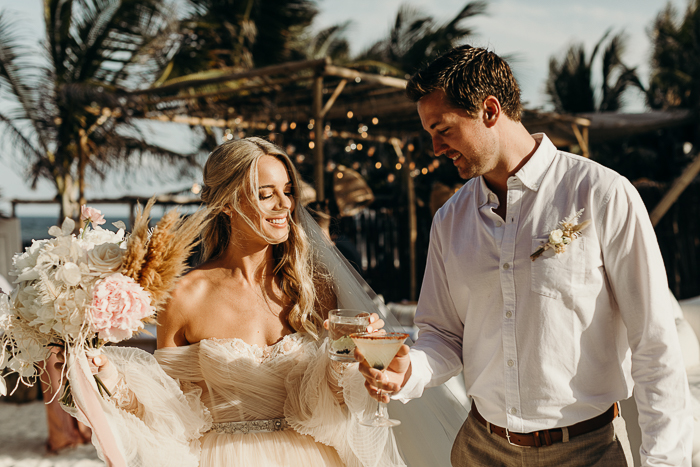 Thoughts On Working With Junebug Member MemoryBox Photography
MemoryBox was so amazing. We aren't photo people, we're awkward in photos and we didn't want our whole day to revolve around taking photos like many weddings do. They worked with us on that and we got amazing photos but we were able to do it while still having a relaxed day and spending as much time as possible with our family and friends in Tulum. Fred and Mel are so good at their job and it's so clear they genuinely enjoy what they do.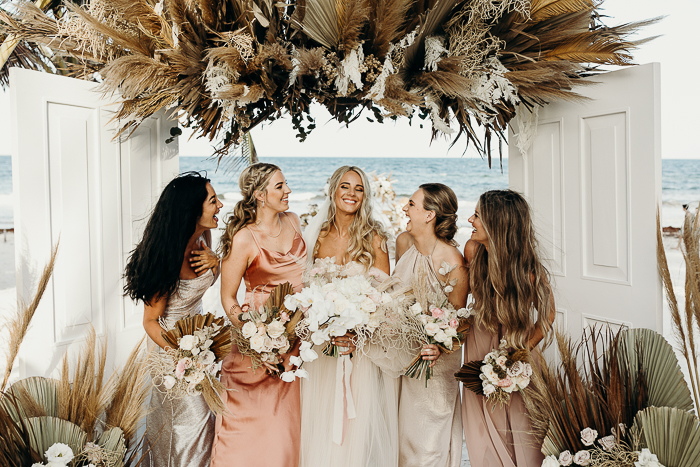 Shop similar bridesmaid dresses: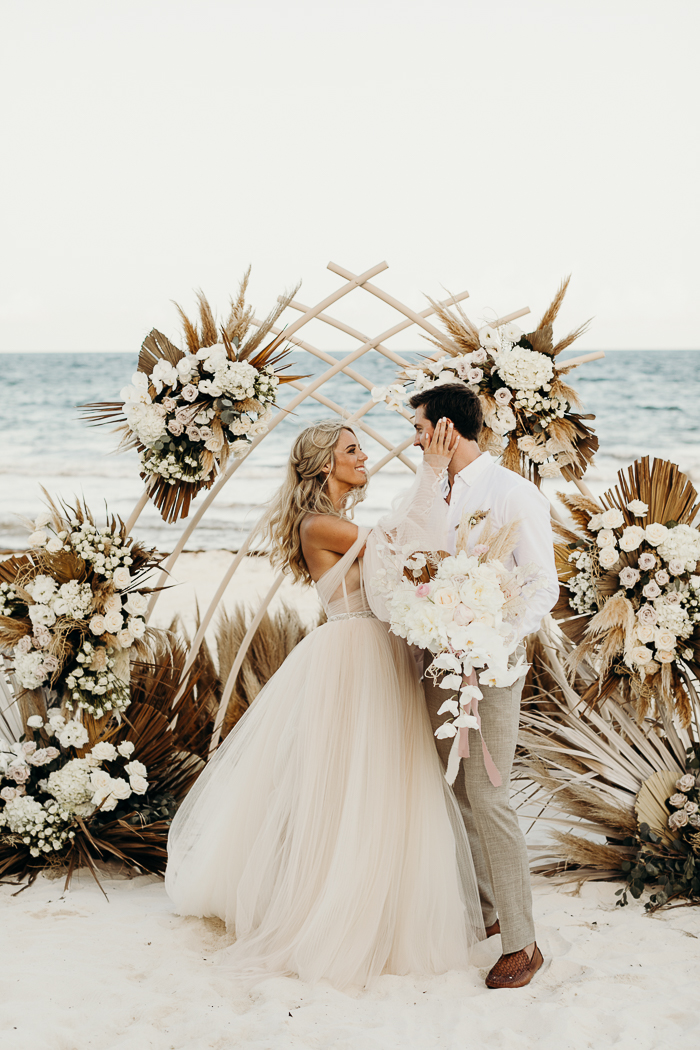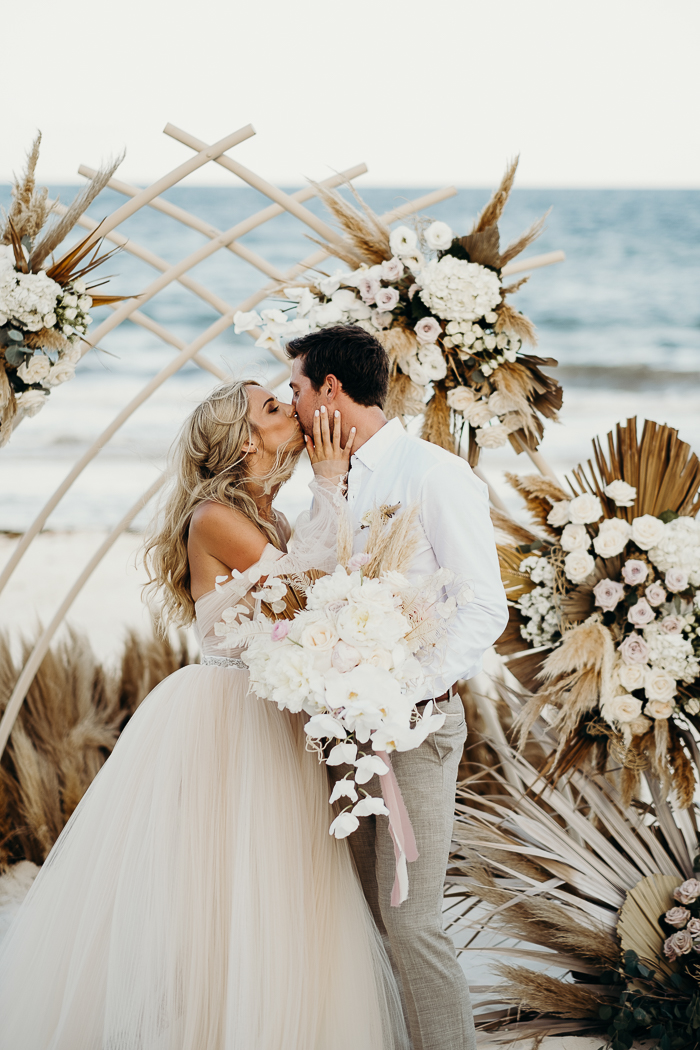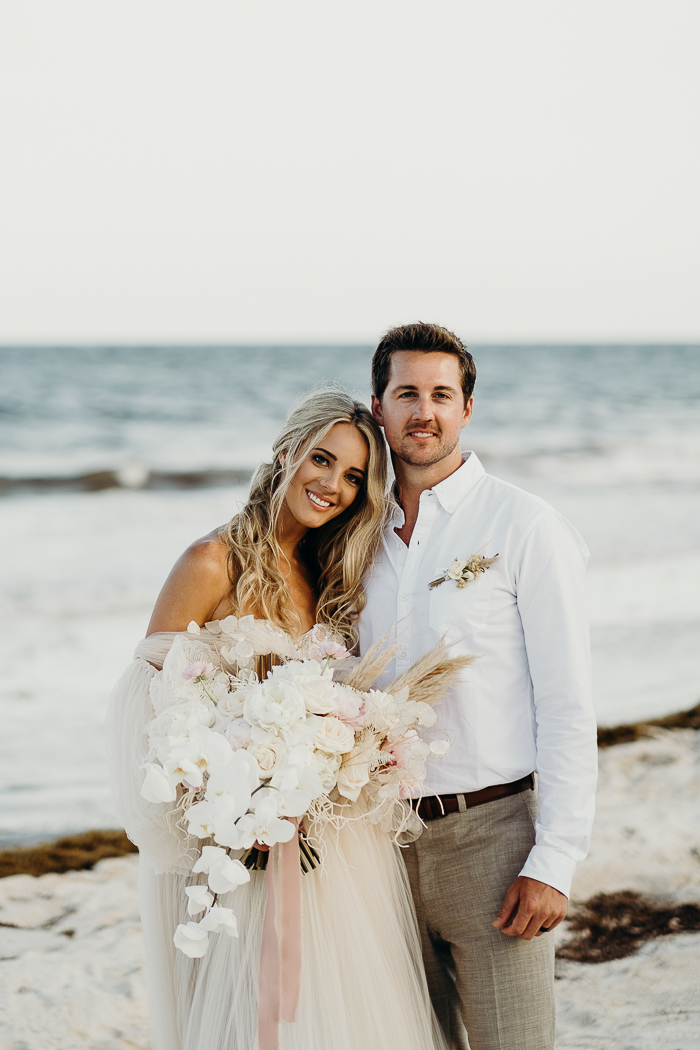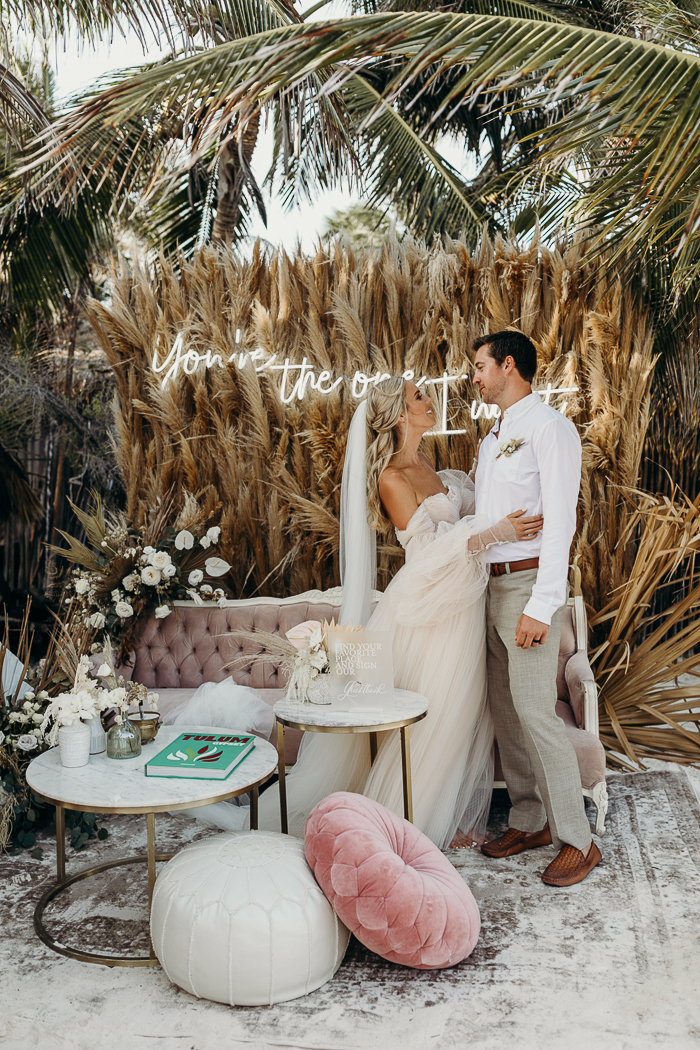 We struggled with the decision to give out wedding favors because we read that we shouldn't spend money on them. So Kristee came up with a way for us to have favors that double as decor. We gave out customized margarita glasses that we displayed on our tequila bar. We did this because it added to the fun design of our tequila bar and we know not everyone loves wedding favors. Now we have a set of those glasses and our families have some of those glasses that to keep forever.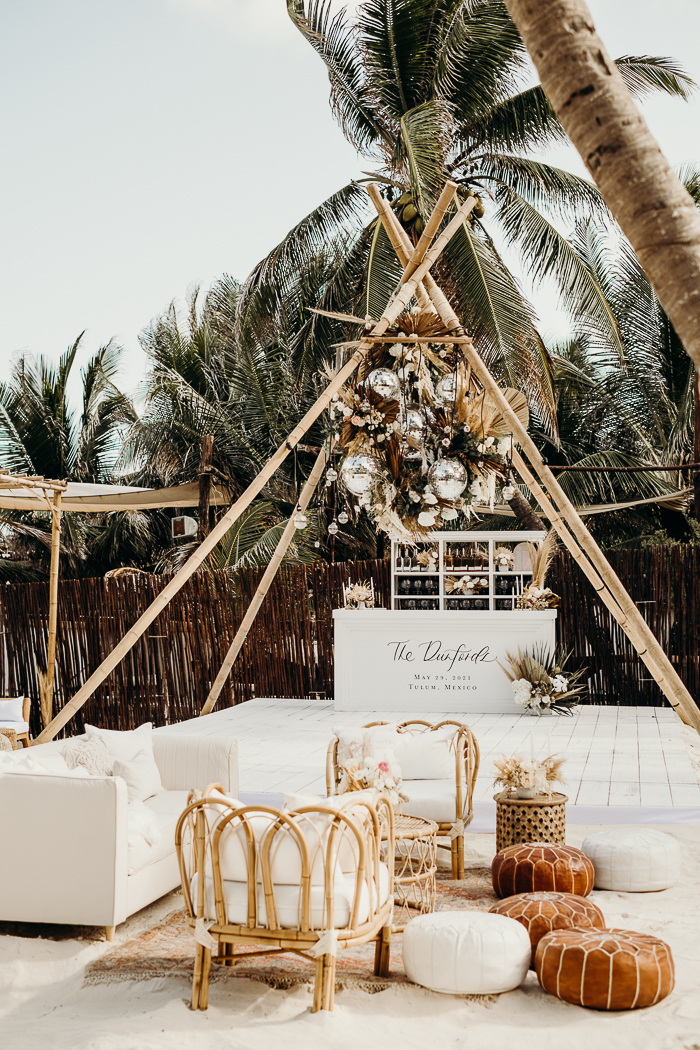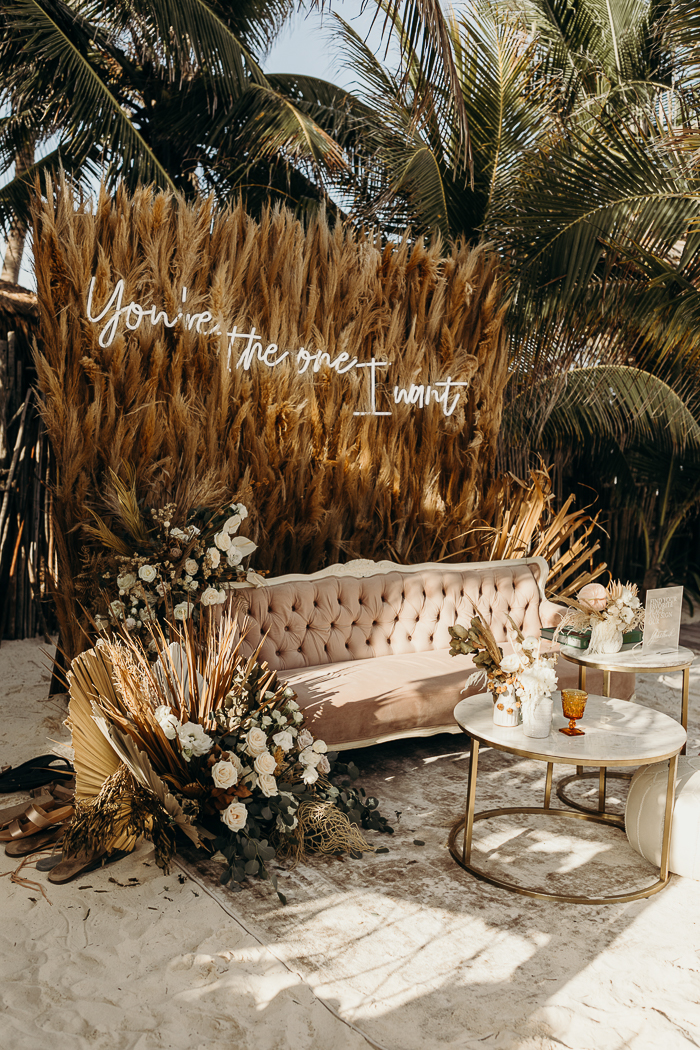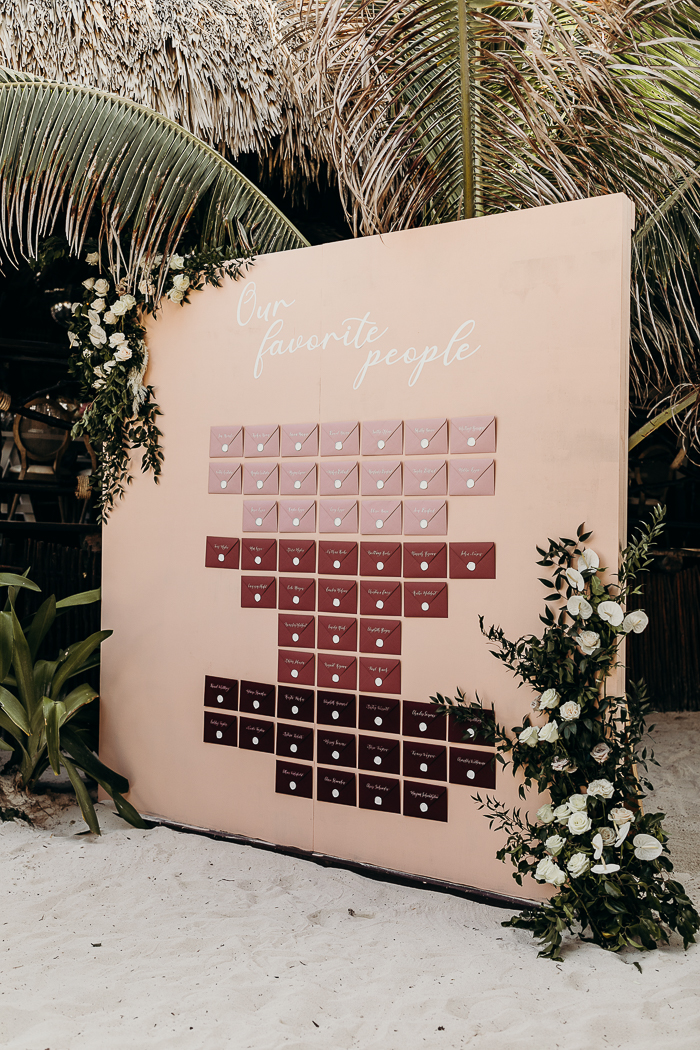 Fairytale Tulum Wedding Day Surprises
I remember seeing the dinner palapa for the first time and I was so amazed at how perfect it looked. It felt like I was having a dream. I was in shock at how incredible the entire setup was. People tell you that you can't have a Pinterest-worthy wedding but Kristee gave us that and I am still in shock at how perfect everything was. We even had a saxophonist and it was such a hit!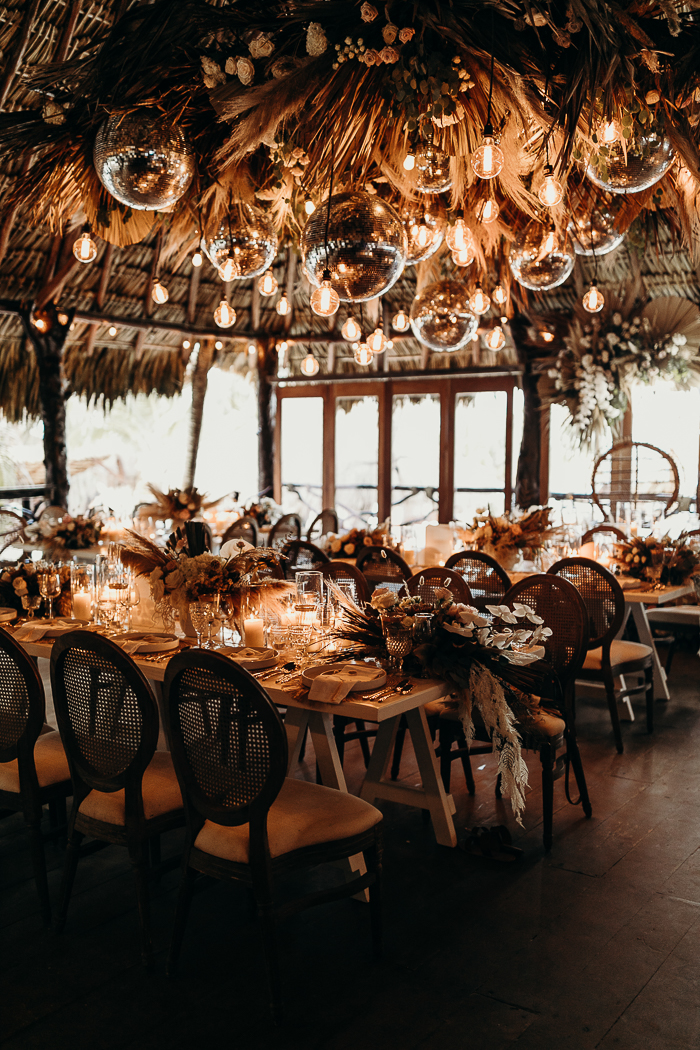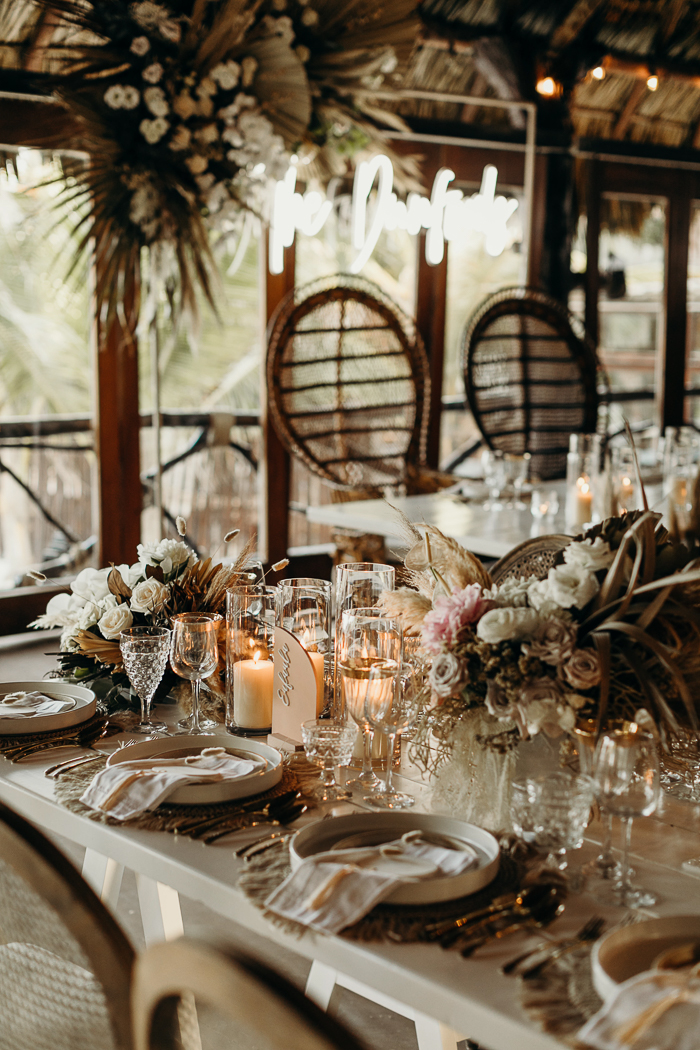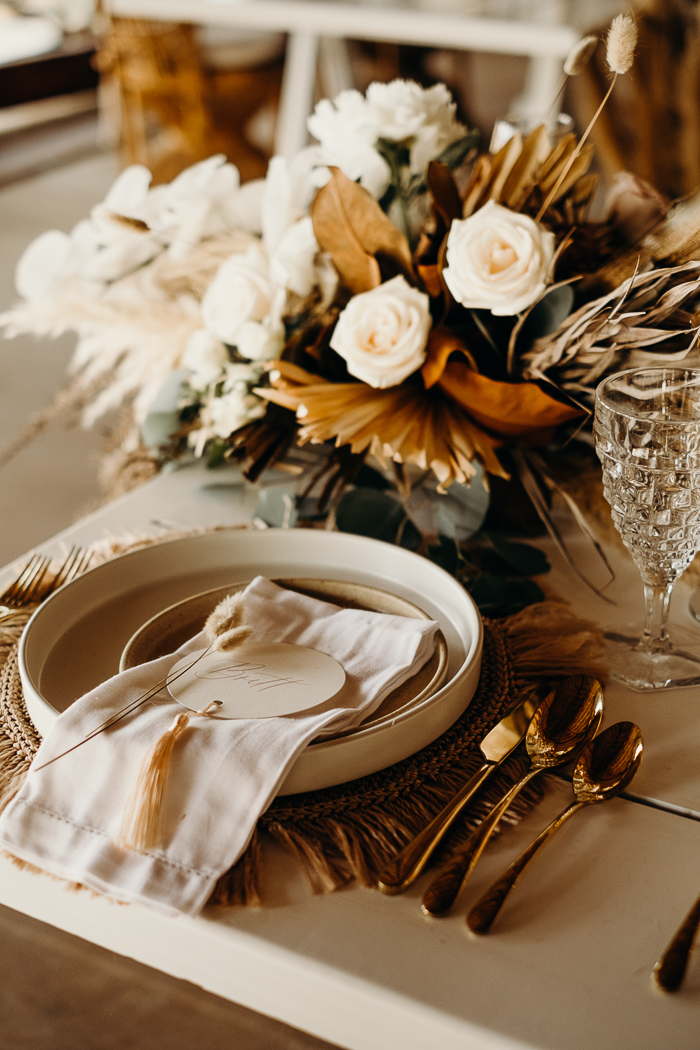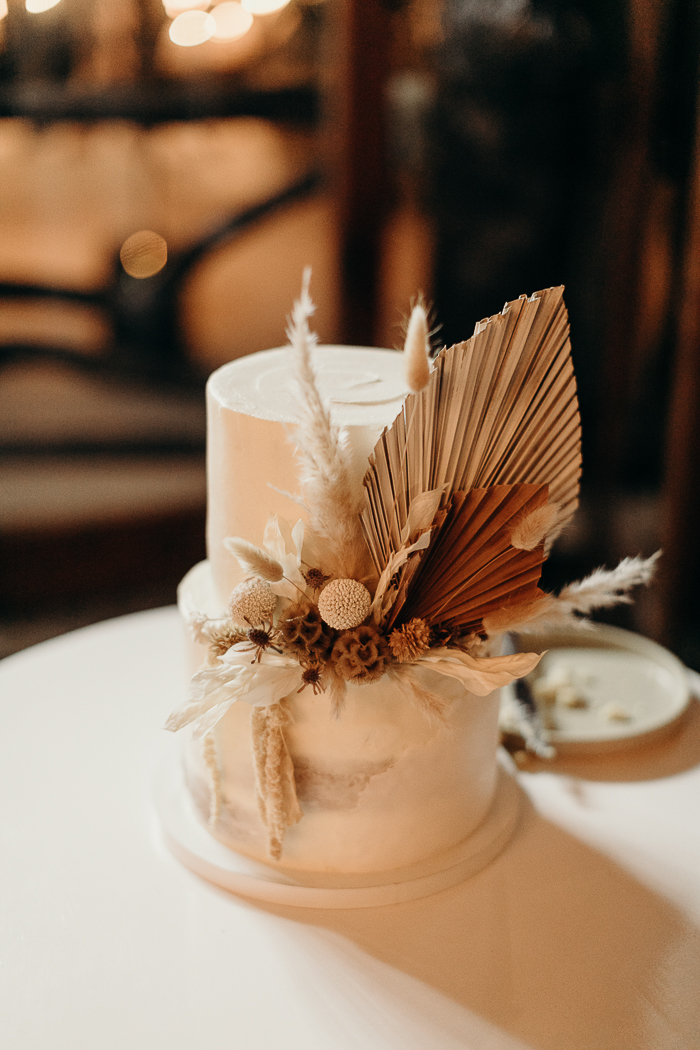 The Wedding Vibe Matched Their Personalities
Everyone told me to just enjoy the day and it's rare that couples actually get to enjoy the days leading up to the wedding. We did. We had so much fun with our guests the whole trip. And then the wedding itself was an absolute blast because we had teams around us that did everything to make sure we were taken care of.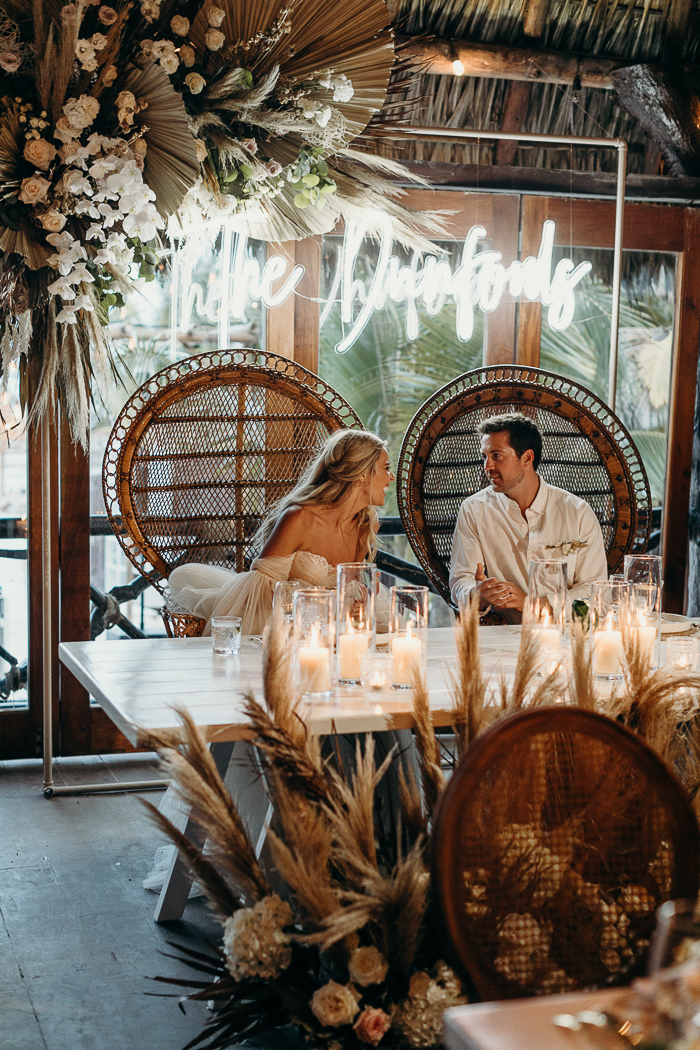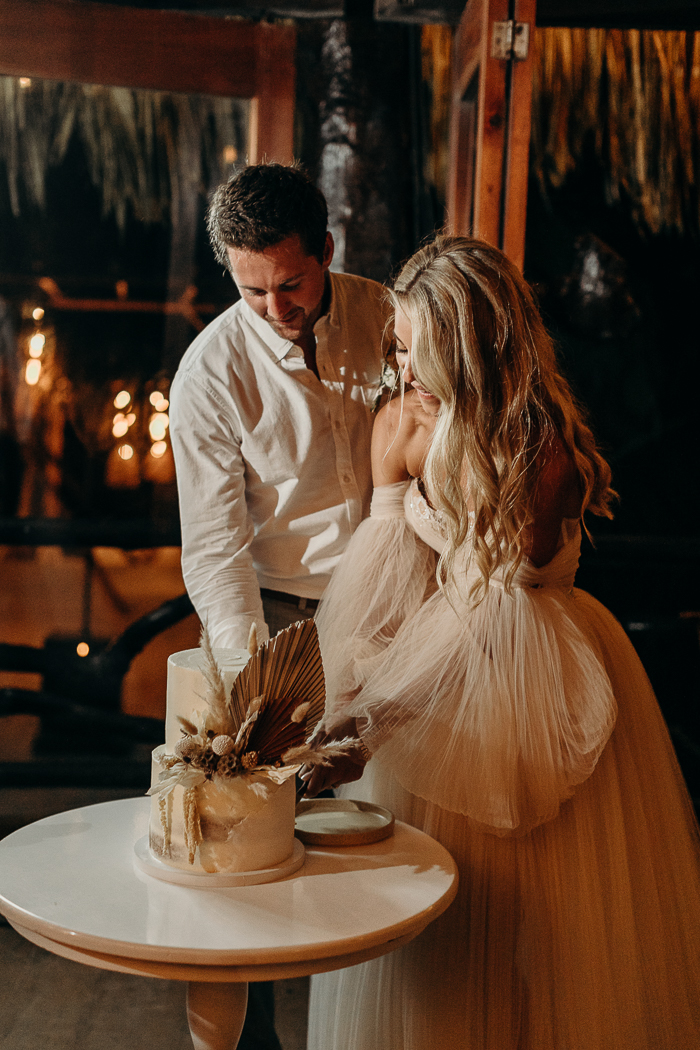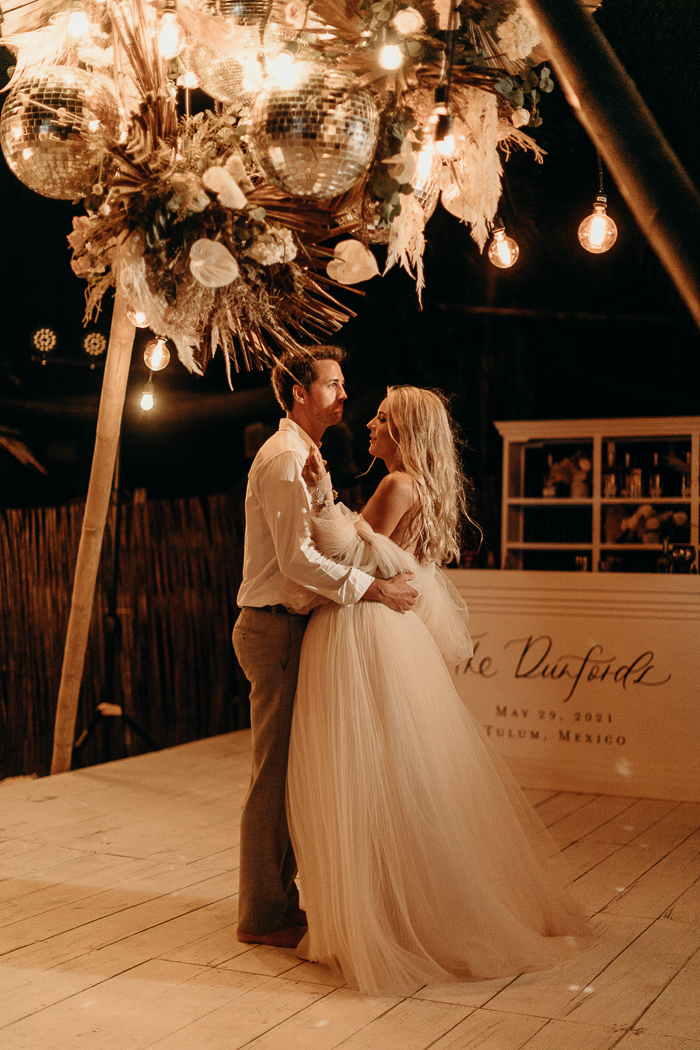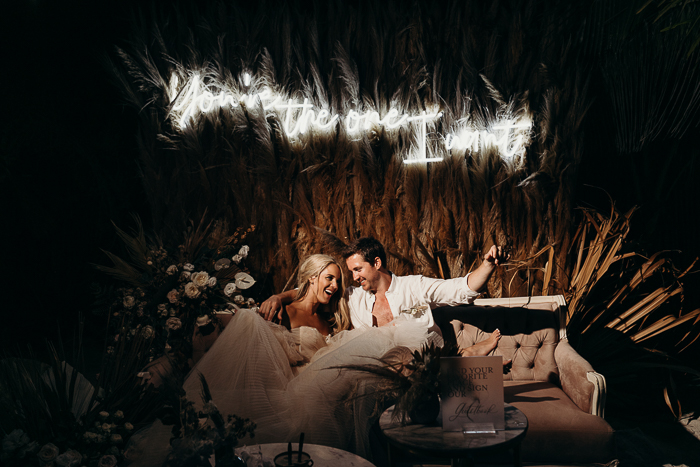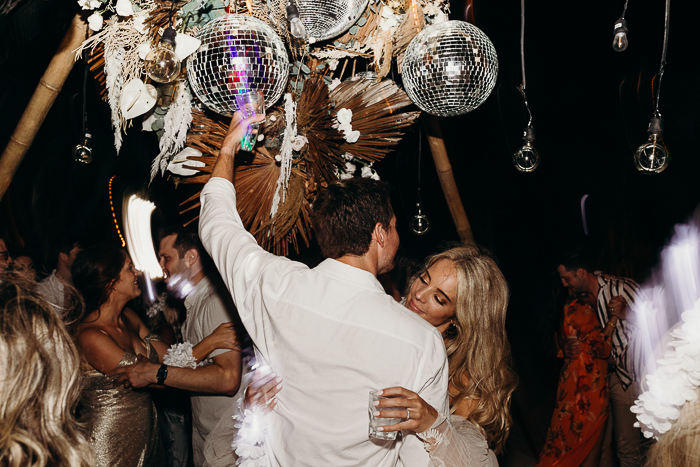 Congratulations to Bri and J.D. on their fairytale Tulum wedding! Big thanks to Junebug members MemoryBox Photography for capturing all the beautiful details and emotions of their destination wedding. To see more of the incredible weddings they've photographed, check out their profile in our directory of wedding photographers from around the globe!
Destination weddings are an exciting way for you and your partner to start a magical new chapter of your lives. Kick start the process by checking out our ultimate destination wedding planning guide and budget breakdown. Be inspired, get ultra-romantic ideas, and live your dream of a fairytale destination wedding!