When Lauren and Josh set out to plan their elopement in Costa Rica, they knew they wanted a lush and exotic tropical getaway with just the two of them. After a private ceremony at the Arenal Nayara Hotel & Gardens, Jonathan Cooley of Costa Vida Photography took the happy couple on a journey to a secluded waterfall where they took some pretty spectacular photos. I mean, who says you can't climb a mountain in a wedding dress?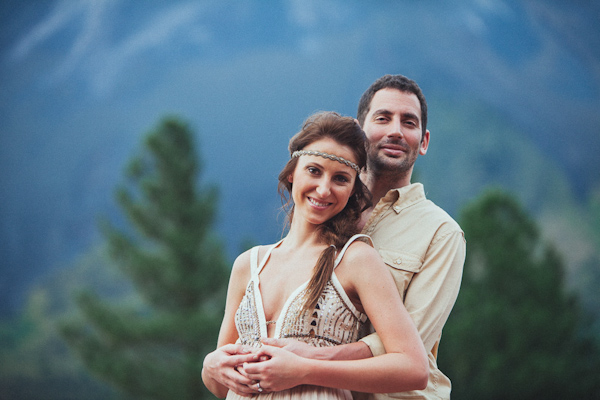 The Couple: Lauren and Josh
The Wedding: 2.28.2014 – Arenal Nayara Hotel & Gardens, Arenal Volcano, Costa Rica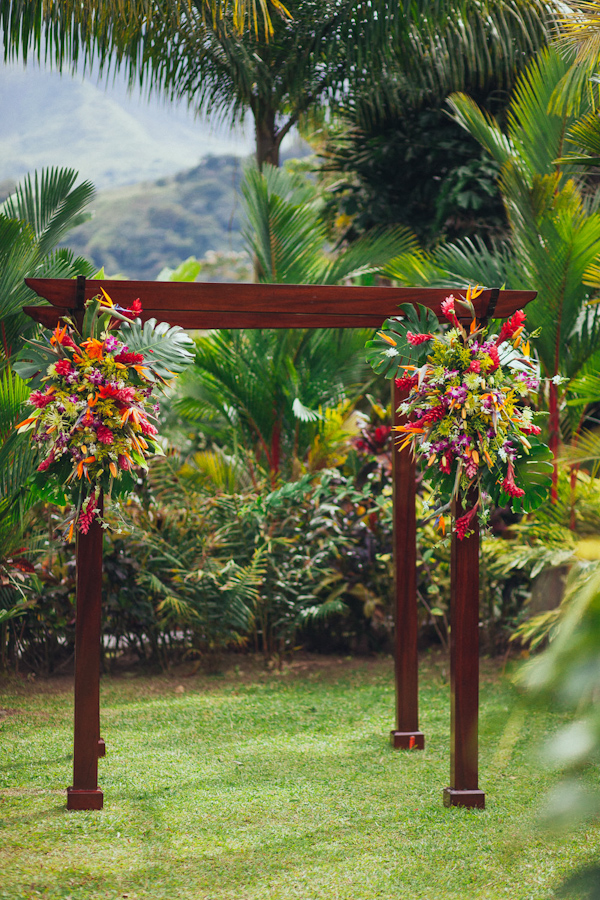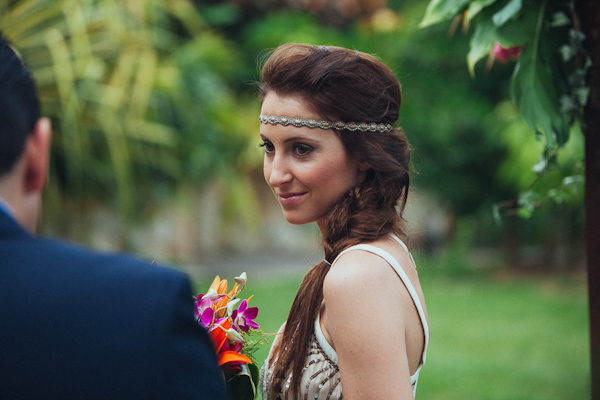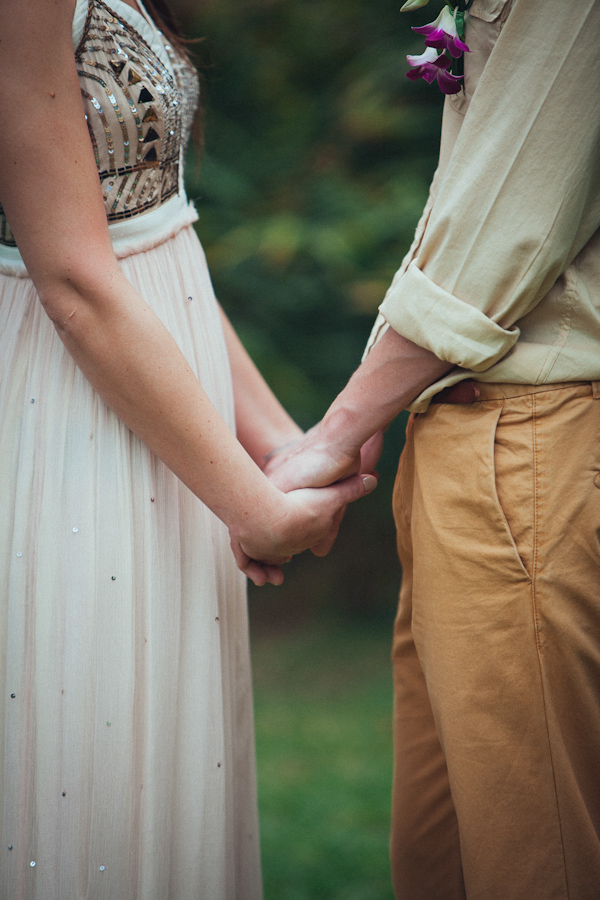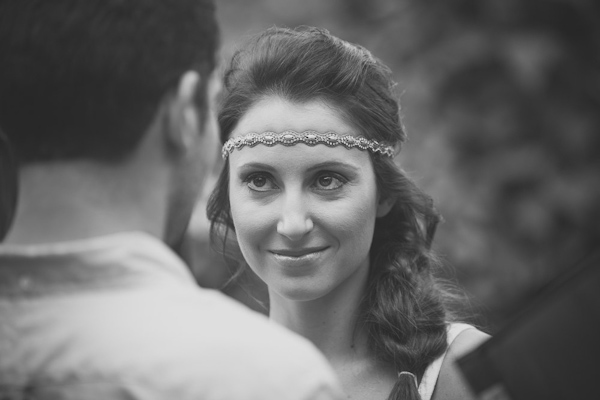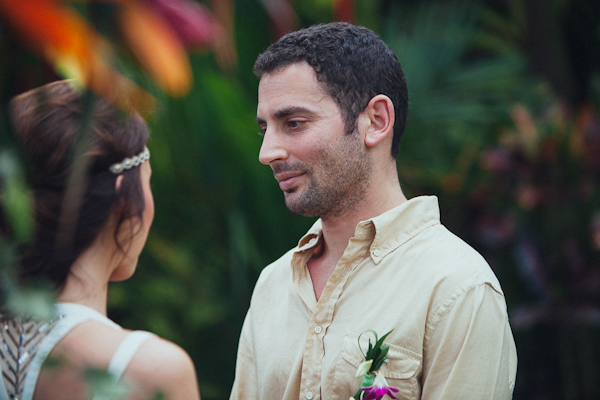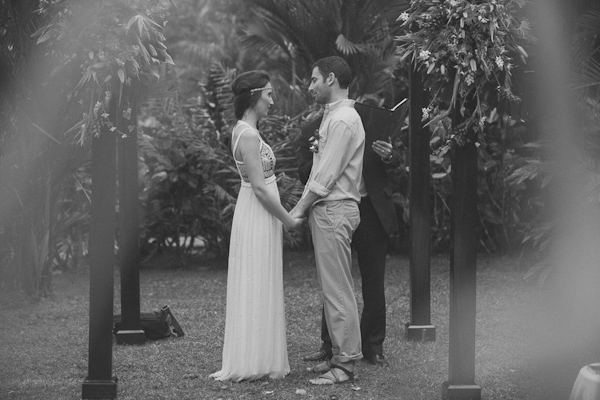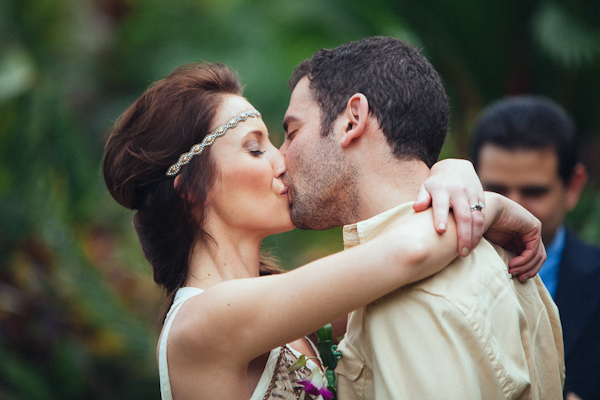 The Goals: We chose to have an elopement because it simply felt like the right thing to do. We are a very close couple and we don't need much. If we are together and not too stressed about work or life in general, then we are happy. So this was our priority — to be together and keep it simple and stress-free. An elopement made perfect sense.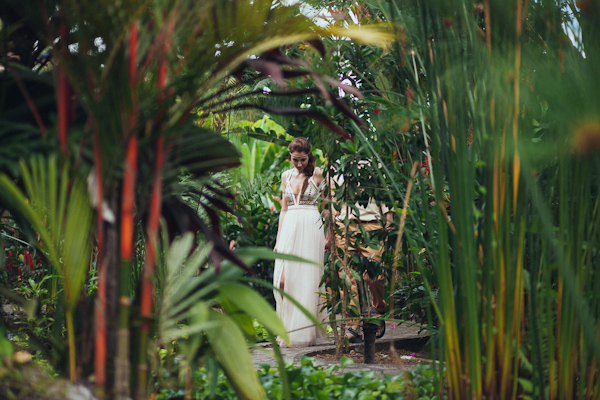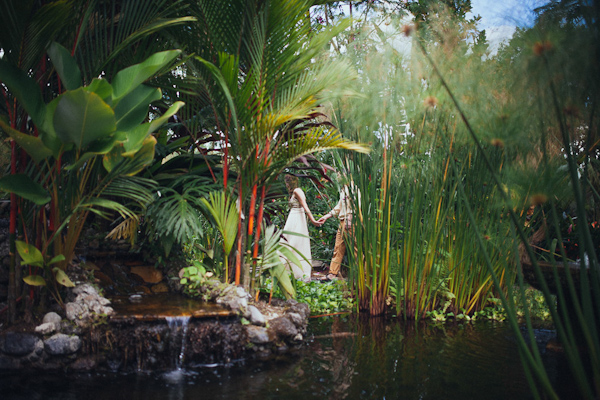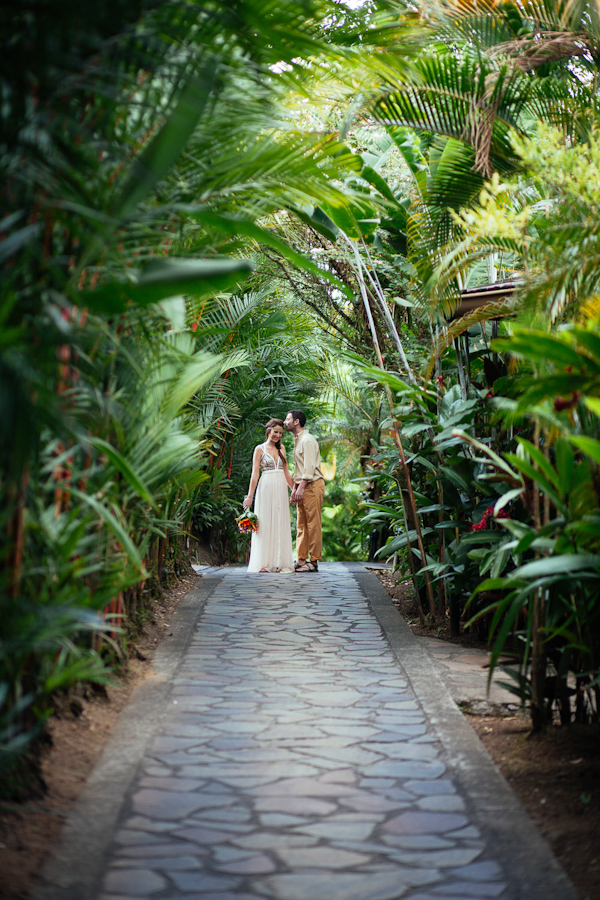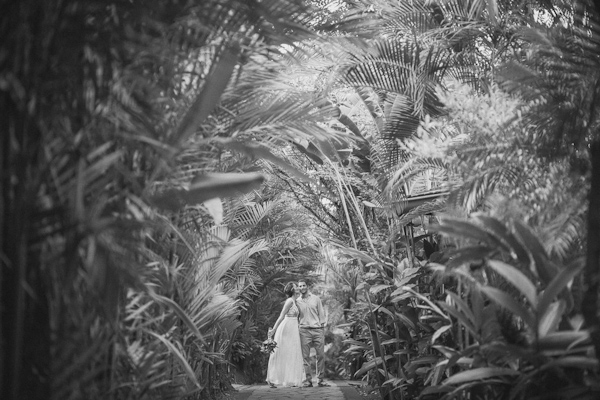 The Planning: We love the outdoors and we love visiting new places. Our friends and family had always raved about Costa Rica – beautiful beaches, lush jungles, exotic animals. Who wouldn't want to get married in Ferngully? Noel at Arenal Nayara really sealed the deal for us. Lauren wrapped up 90% of the wedding plans in an hour long phone call and a surprising brief (for her) email chain. Minimal stress and a beautiful setting were our goals and Arenal Nayara helped us achieve both.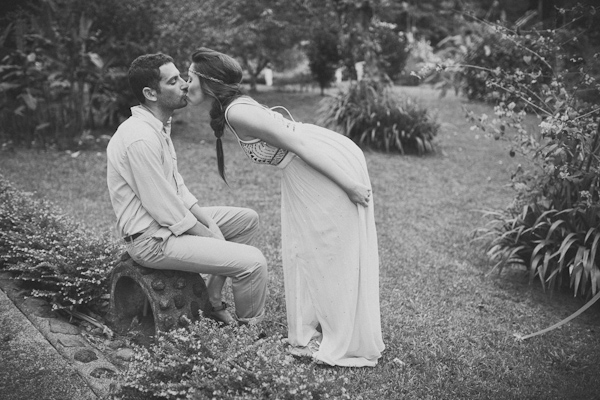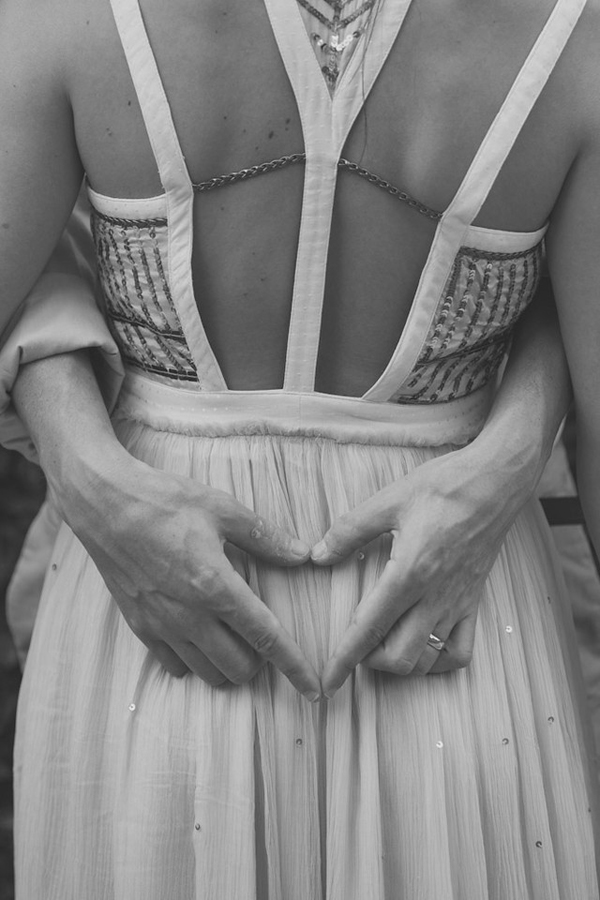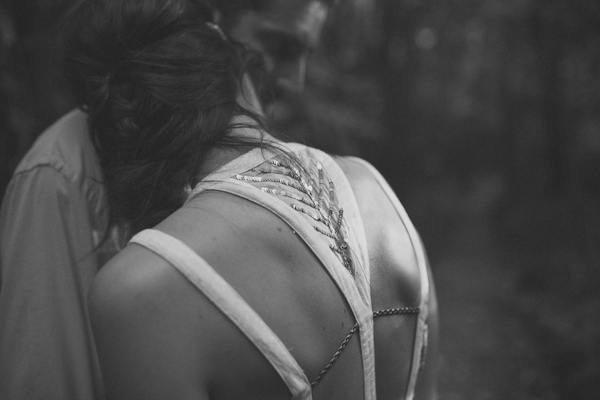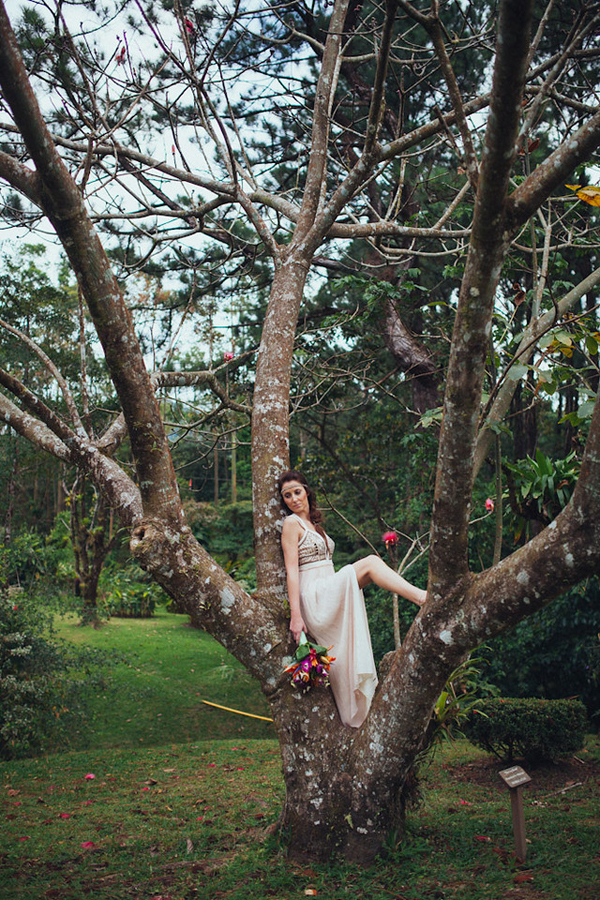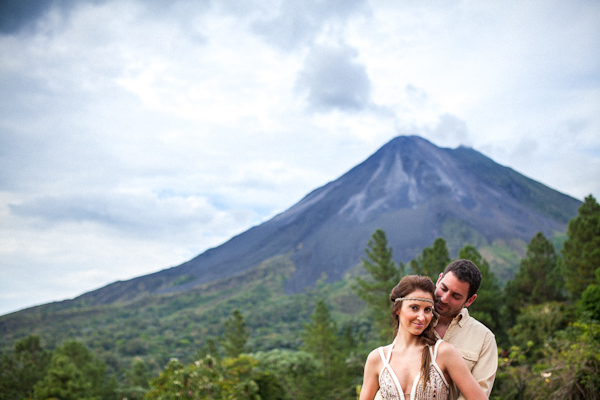 The Photography: Since our families didn't directly participate, the choice of photographer was also extremely important. We wanted a photographer who did natural light photography and would hang out with us and take pictures in lots of settings. While I (Lauren) love taking pictures, Josh would rather be anywhere than in front of a camera. It was really important to find a photographer that could capture us – laughing, talking, being our goofy selves. Jonathan more than exceeded our expectations. I (Lauren) told Jonathan in the weeks leading up to our wedding that we were willing to do anything for a great picture and wouldn't be afraid to get dirty. Jonathan took that to heart, as attested by our one mile hike to a hidden waterfall. The best part was when we passed some very avid hikers (backpacks, Chacos, and all) in our wedding attire.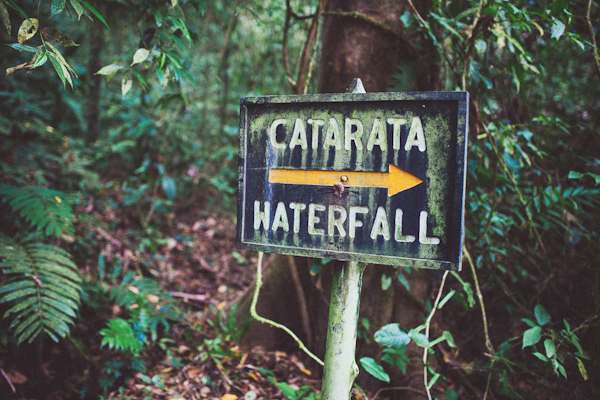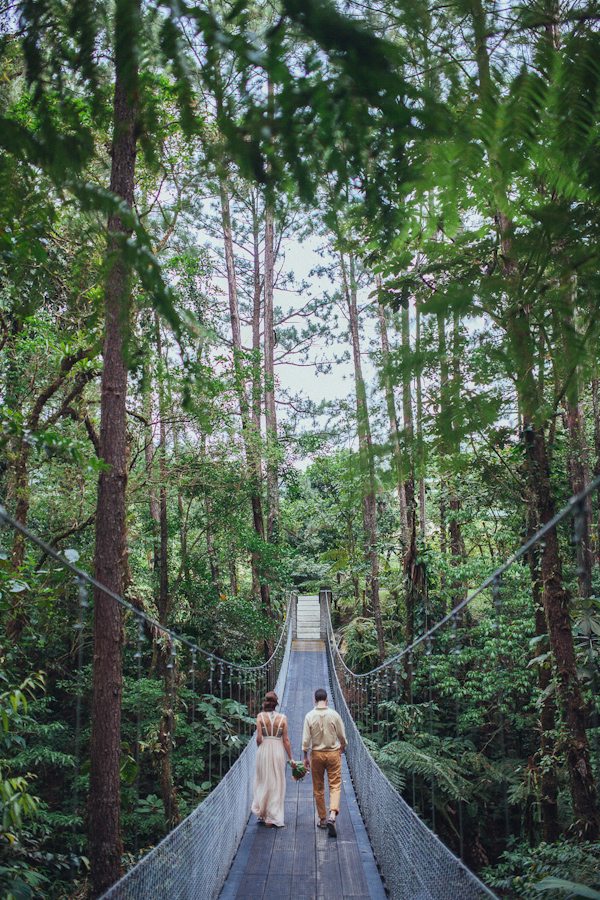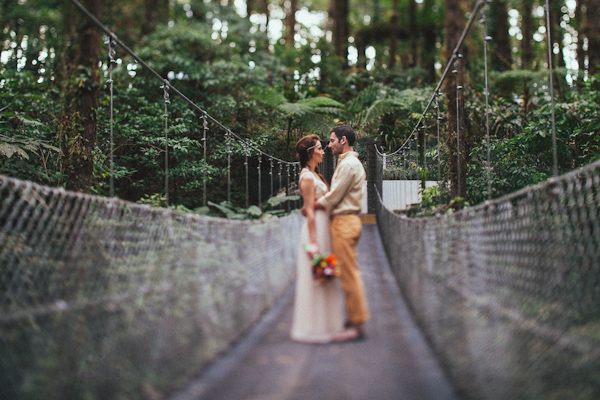 The Moments: Surprisingly, the ceremony itself was one of my favorite moments. Saying the vows, the kiss, and all the other mushy stuff was very special. The sessions with our photographer Jonathan were also fun. Especially the hike to the waterfall. Lauren proved to everyone that it is not impossible to climb a mountain in a wedding dress.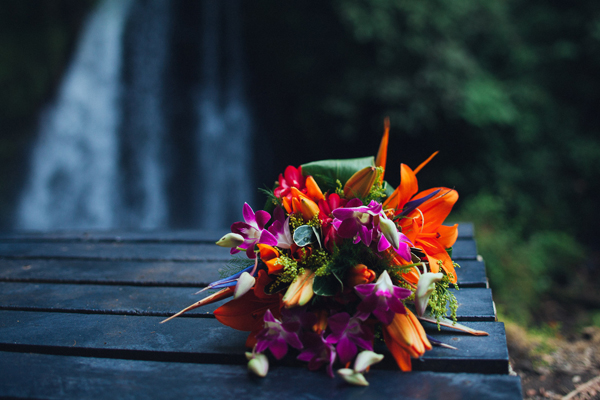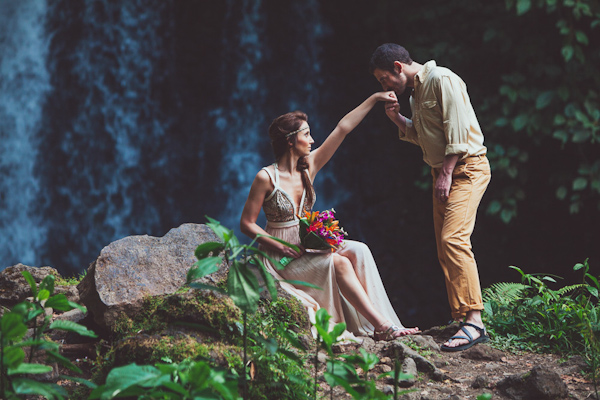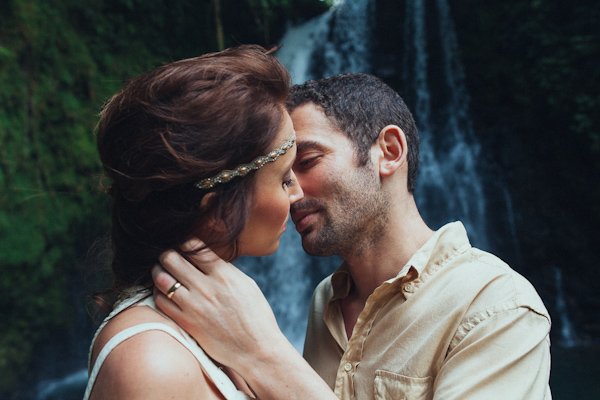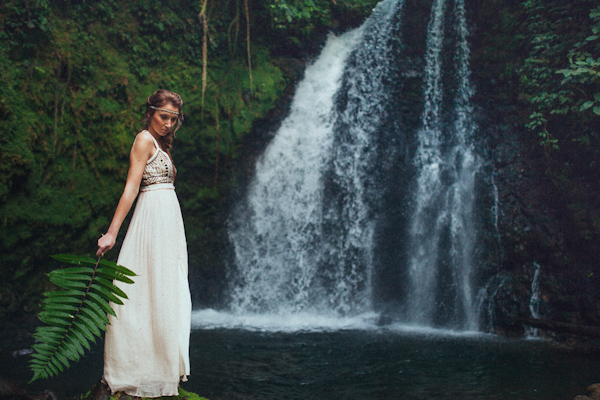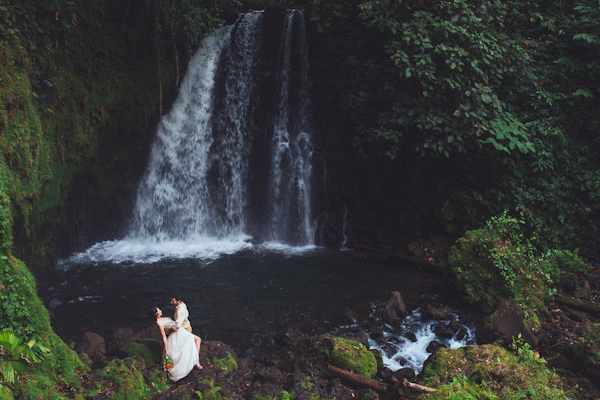 The Advice: Elopements probably aren't for everyone. But if it feels right then yes, do it! Initially our families were a little disappointed, but we made it up to them by getting everyone together when we returned to Boston. Ultimately, they were happy because we were happy.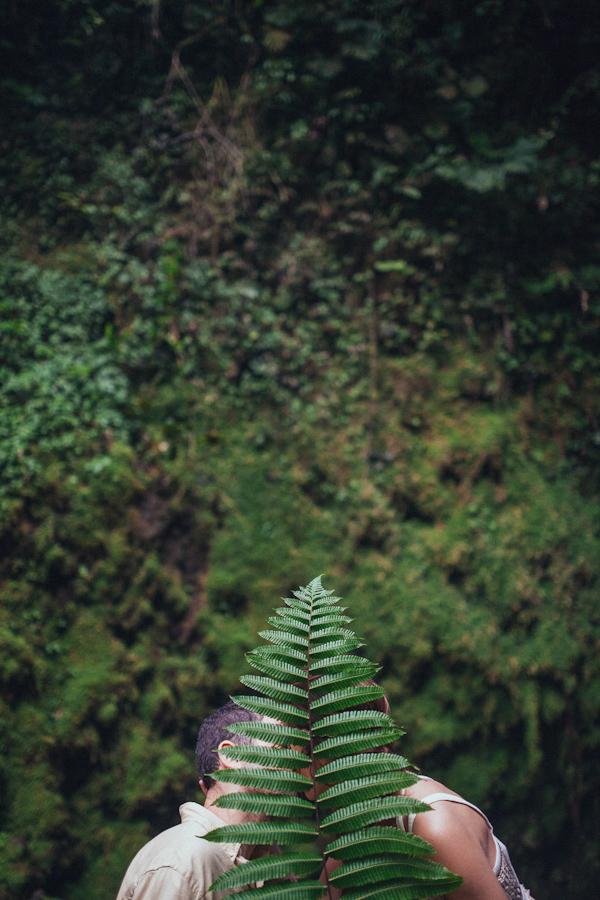 The Wedding Team:
Photographer: Costa Vida Photography
Planner: Noel Ibo Campos
Ceremony & Reception Venue: Arenal Nayara Hotel & Gardens
Officiant: Noel Ibo Campos
Wedding Dress: Free People
Bridal Accessories: Flock
Groom's Apparel & Accessories: Uniform
Thank you Lauren and Josh for sharing your gorgeous elopement with us!
Looking for more romance in paradise? Check out Kimmi and Chad's St. Lucia affair!