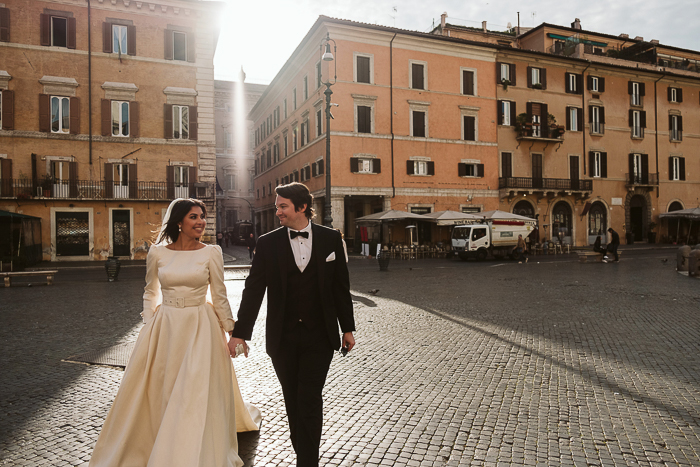 A shared love of adventure and discovering new places led Arielle and Daniel to choose a Rome destination elopement. With its rich history, distinct architecture, and exquisite food, the couple knew there was no other ideal place to exchange their forever vows than the Eternal City.
The pair had a specific goal in mind beyond saying their "I dos". This adventurous couple also wanted to be immersed in the beauty and culture of Rome. They turned to planner Elope to Europe to help iron out the details alongside their photographer that followed them all over the city, and in a cute red scooter, no less! Not only that, Arielle and Daniel's timeless and elegant style was the perfect fit for their portraits around the historic streets.
As they say, do as the Romans do, and this lovely couple sure did! Between their sweet first look at the Trevi fountain and exploring the hidden nooks to eating spaghetti and enjoying gelato at the Piazza—fall in love with Rome and all that it has to offer through these spectacular images captured by Blancorazon Wedding.
The Couple:
Arielle and Daniel
The Wedding:
Church of the Most Holy Name of Mary at Trajan's Forum, Rome Italy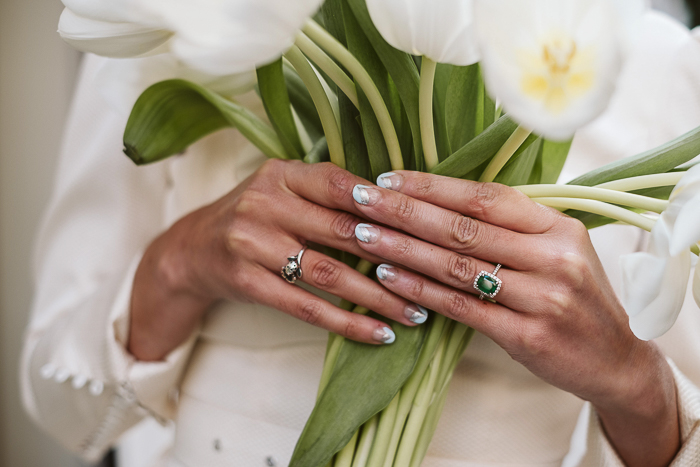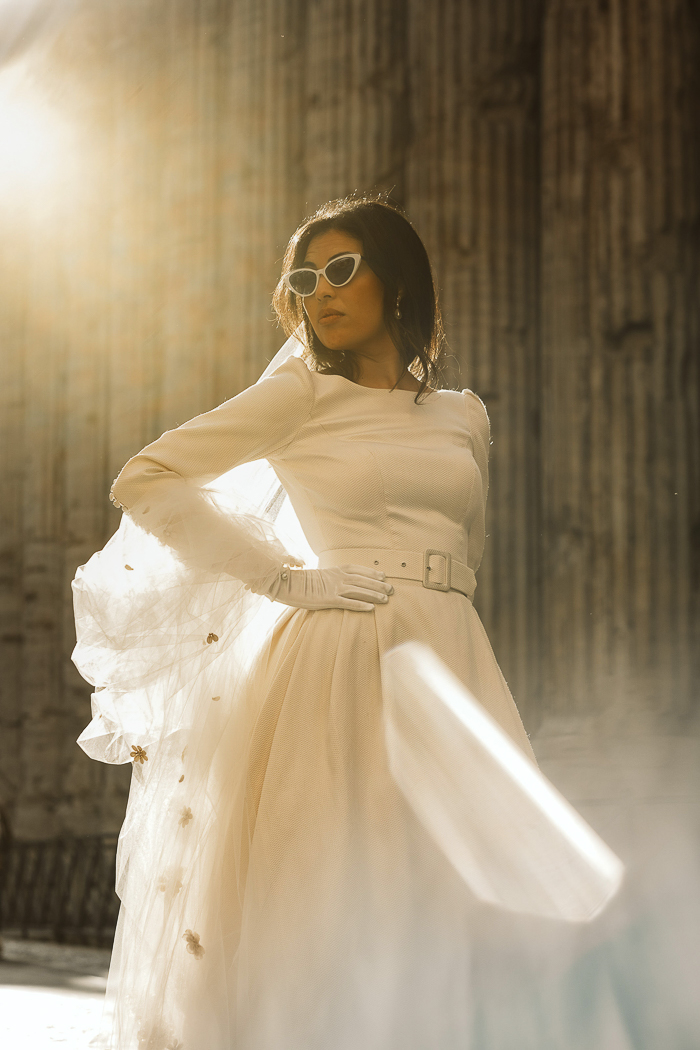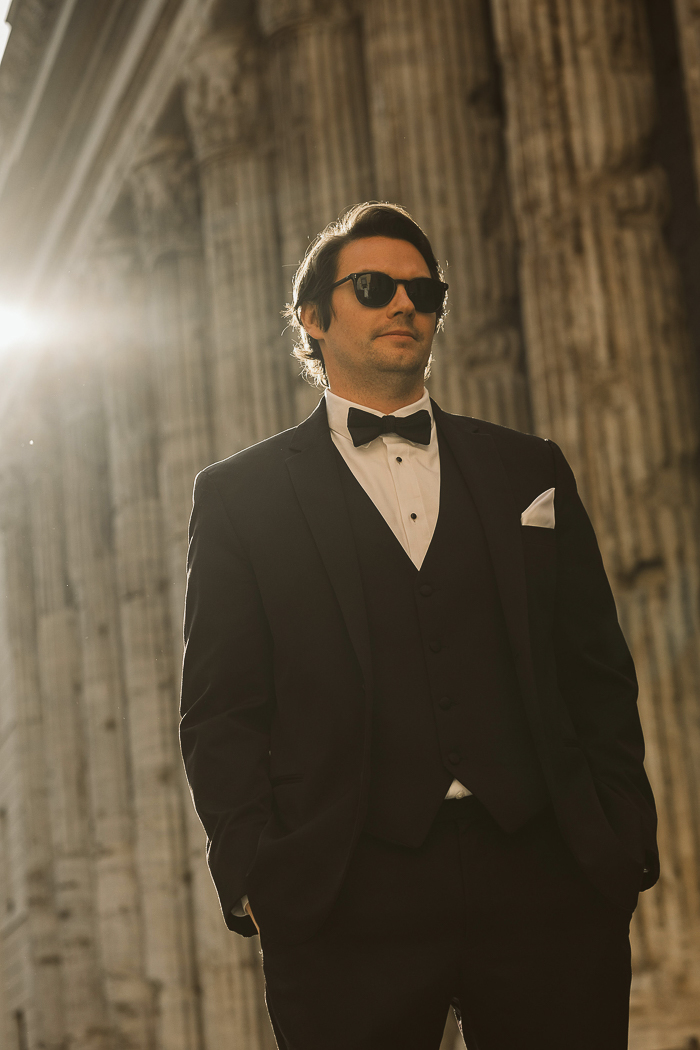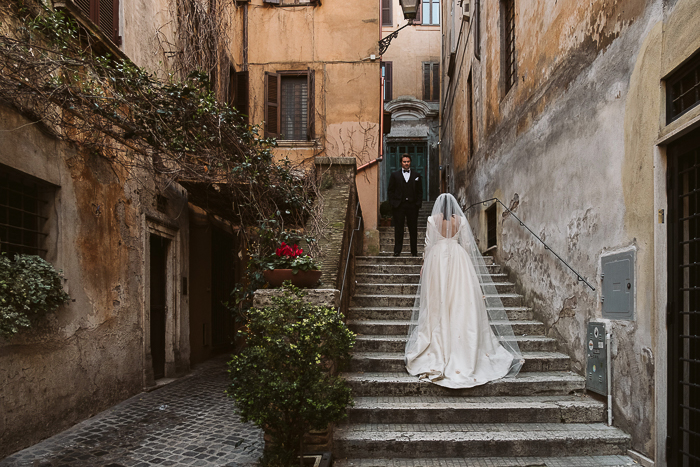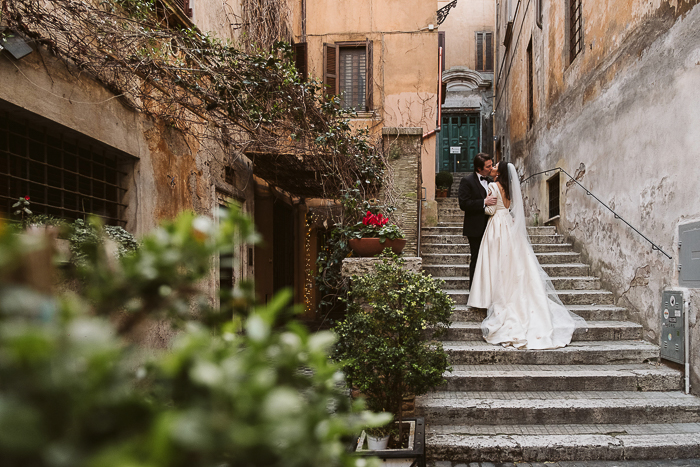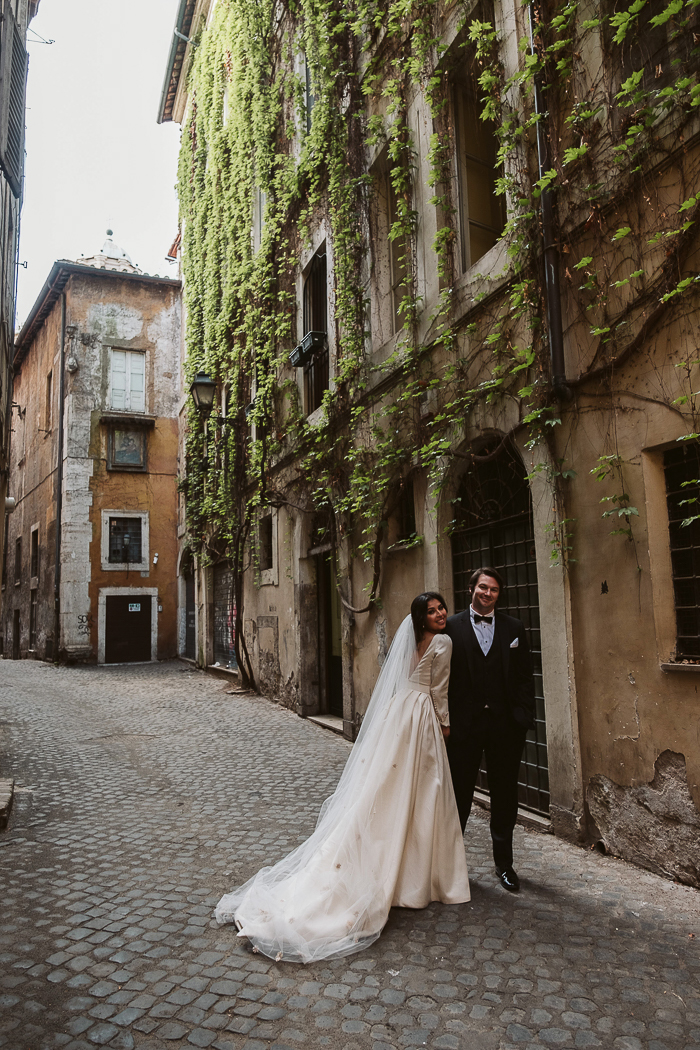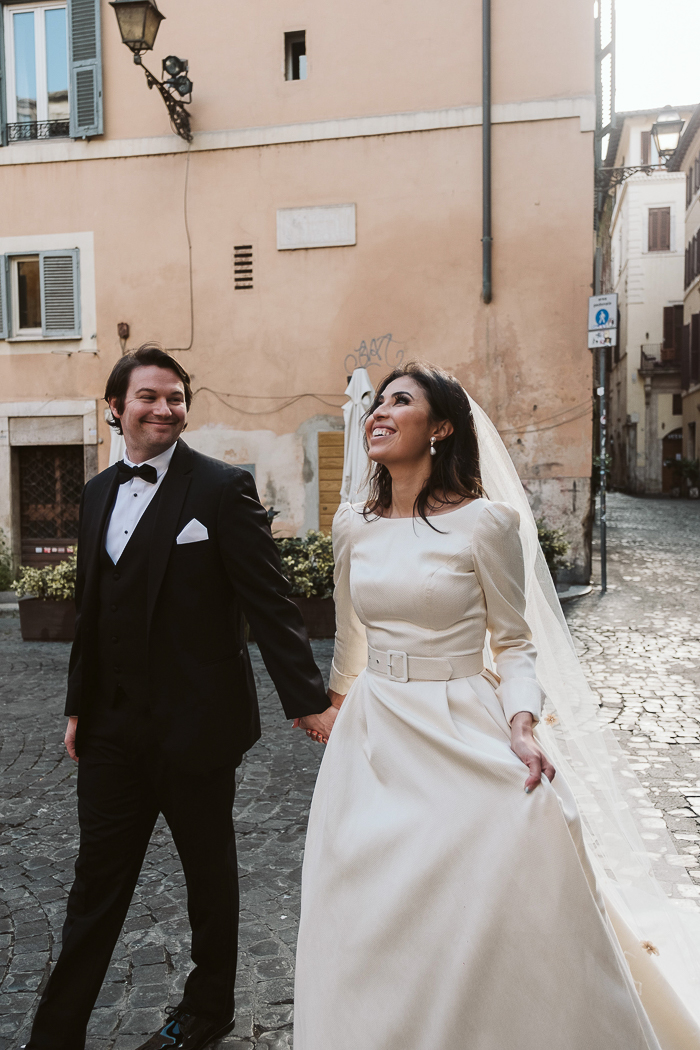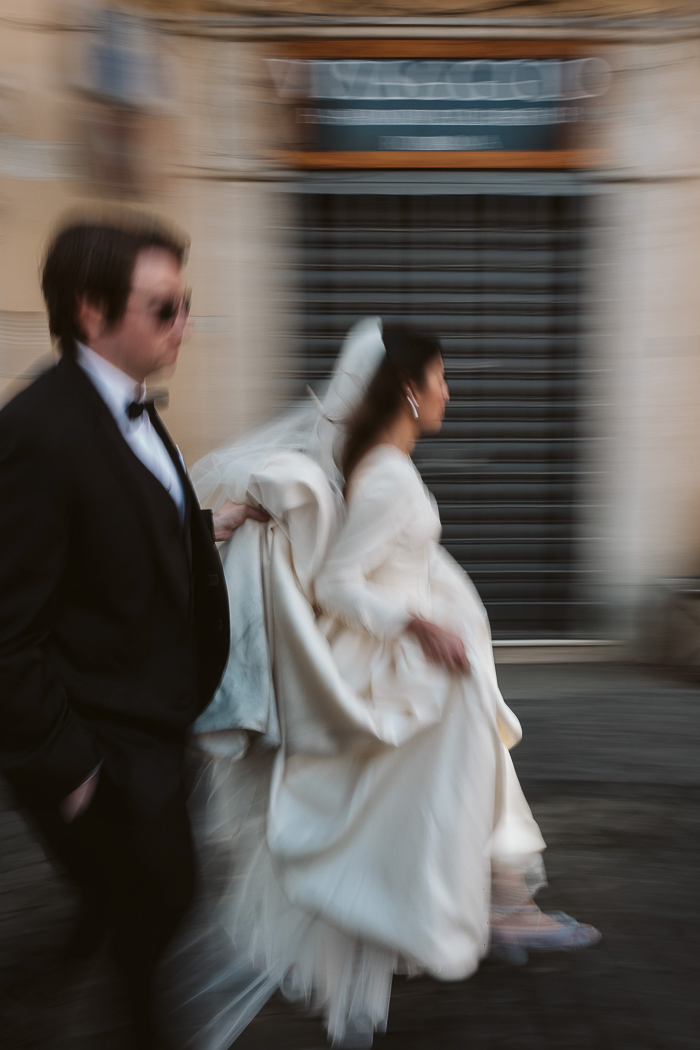 How Their Rome Destination Elopement Came To Be
After much debate and some heartache in feeling that we might be letting certain family members and friends down, Dan and I decided to do our small eight-person wedding in Rome, and it was the best decision we ever made. The day was magical because the city of Rome was magical. And also because we spent the day focused on each other—having our own adventures and seeing the city together as we took our wedding photos. We did things our way and didn't worry about having to do everything perfectly. We both feel like we were able to be in the moment in a way that we might not have been had we tried to do something more traditional.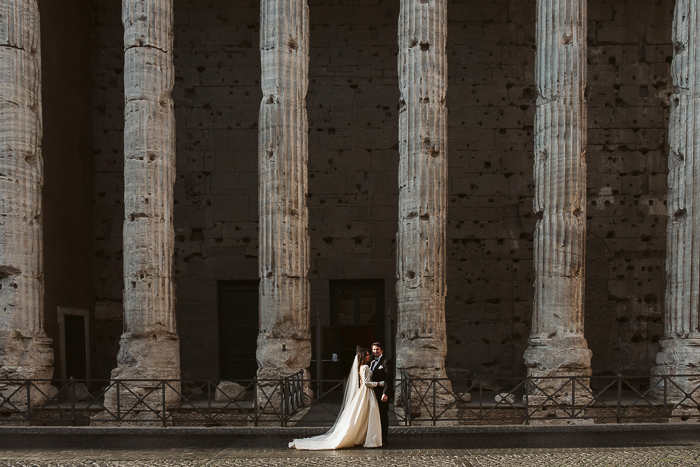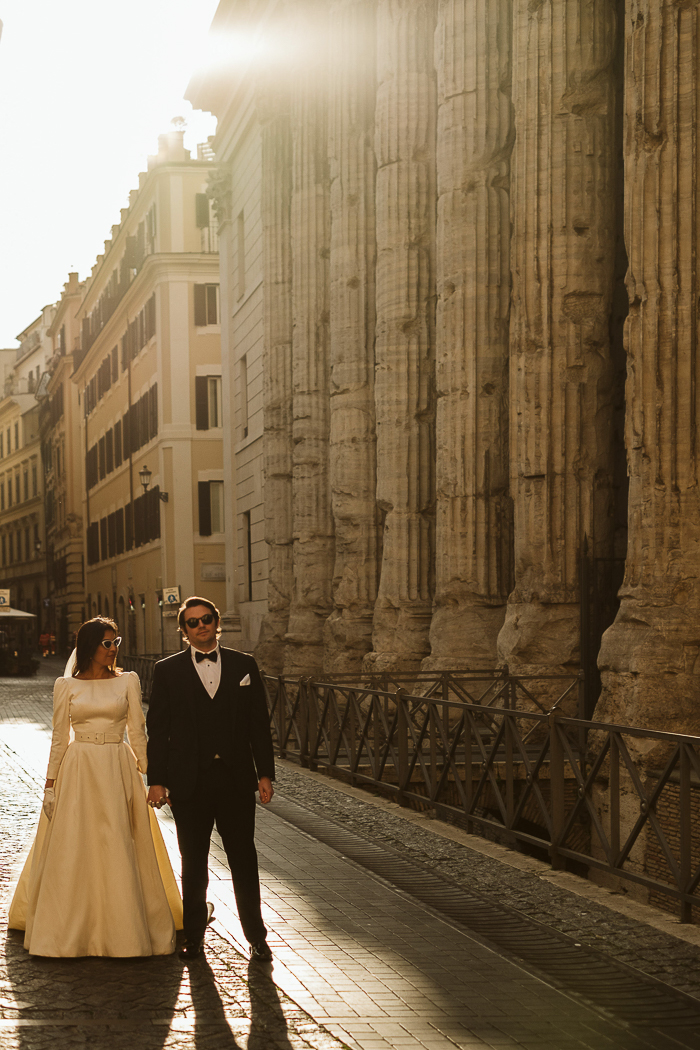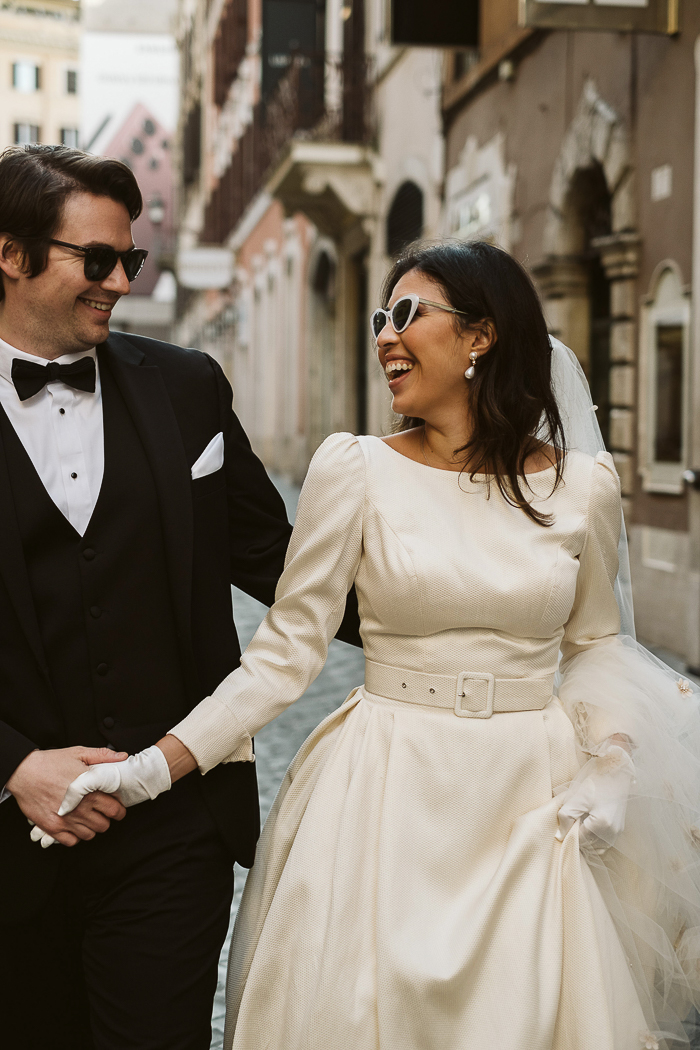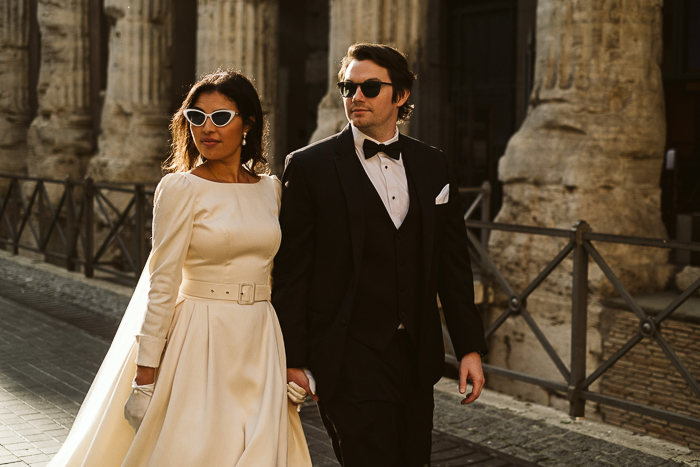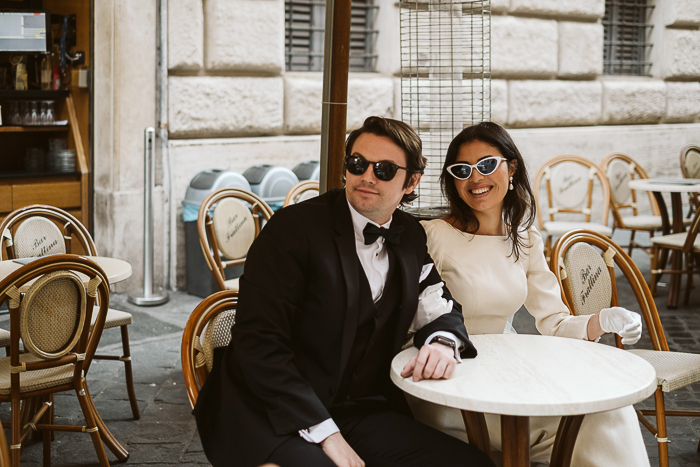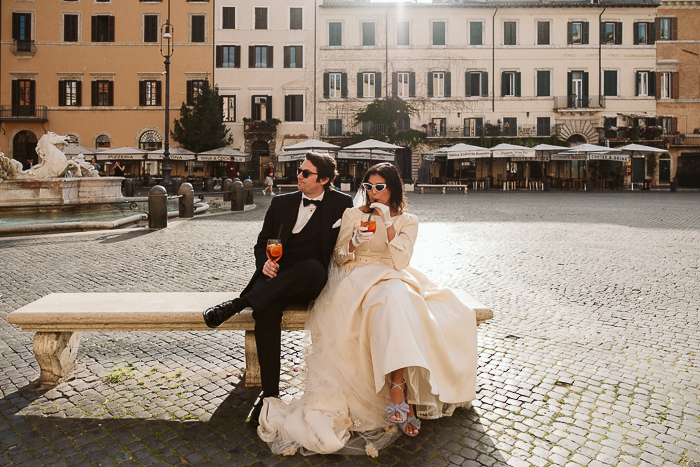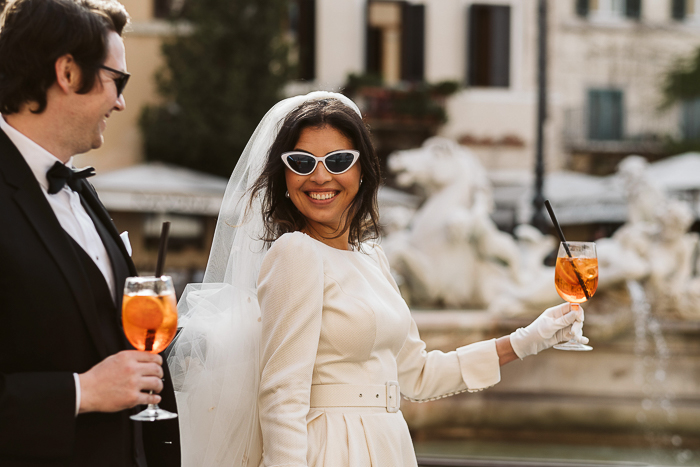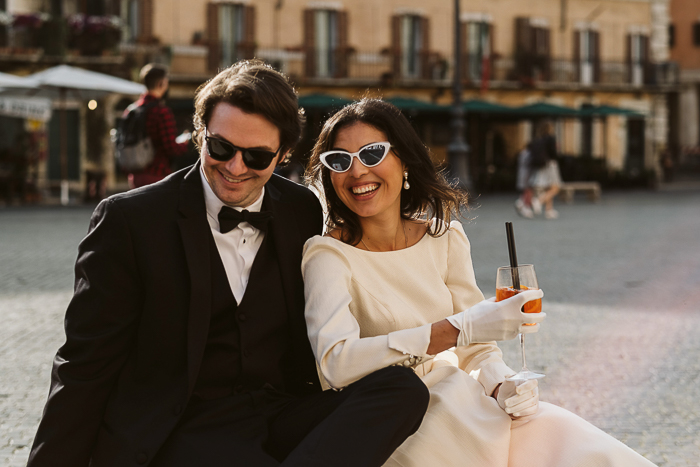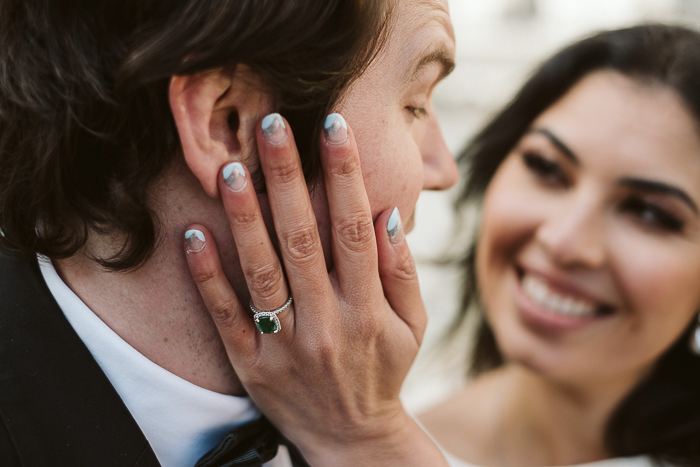 A Memorable First Look At Trevi Fountain
The most memorable moment was running through the streets of Rome at six in the morning to make it to the Trevi Fountain before all the tourists arrived. This is where Dan and I had our first look for our wedding day. Also, all of the kind and wonderful people in Rome who wished us well and said "Auguri" ("congratulations" in Italian) whenever we walked by.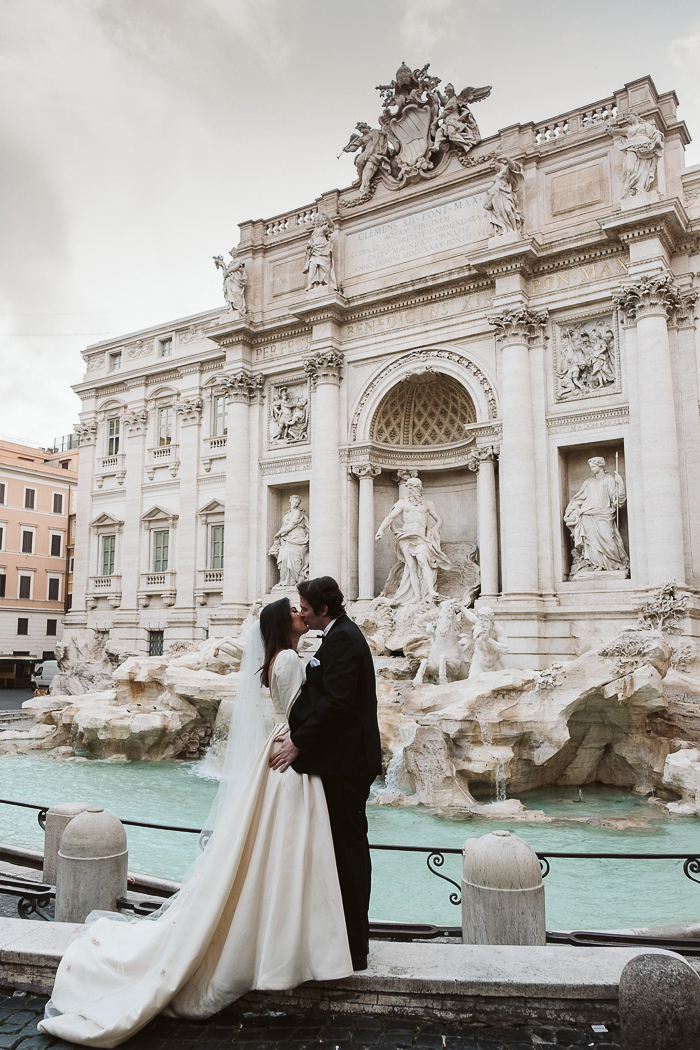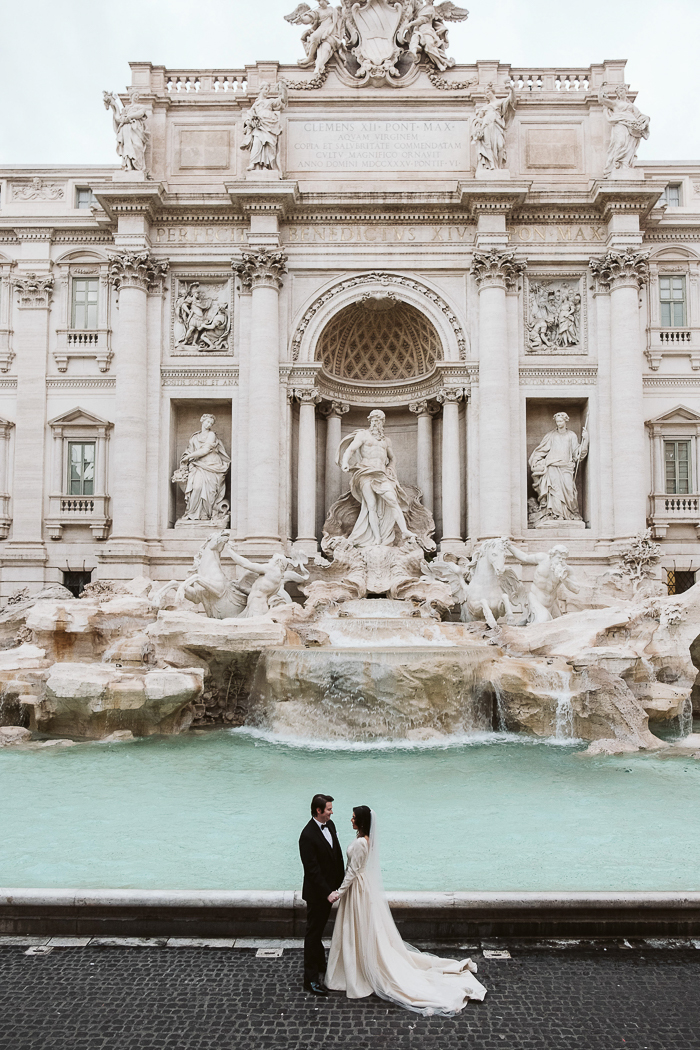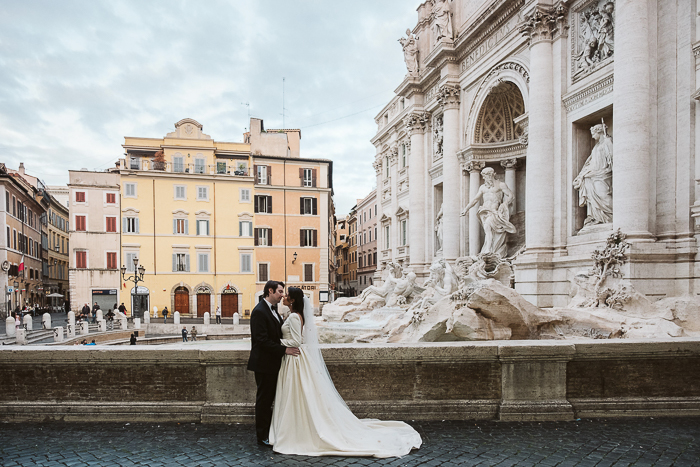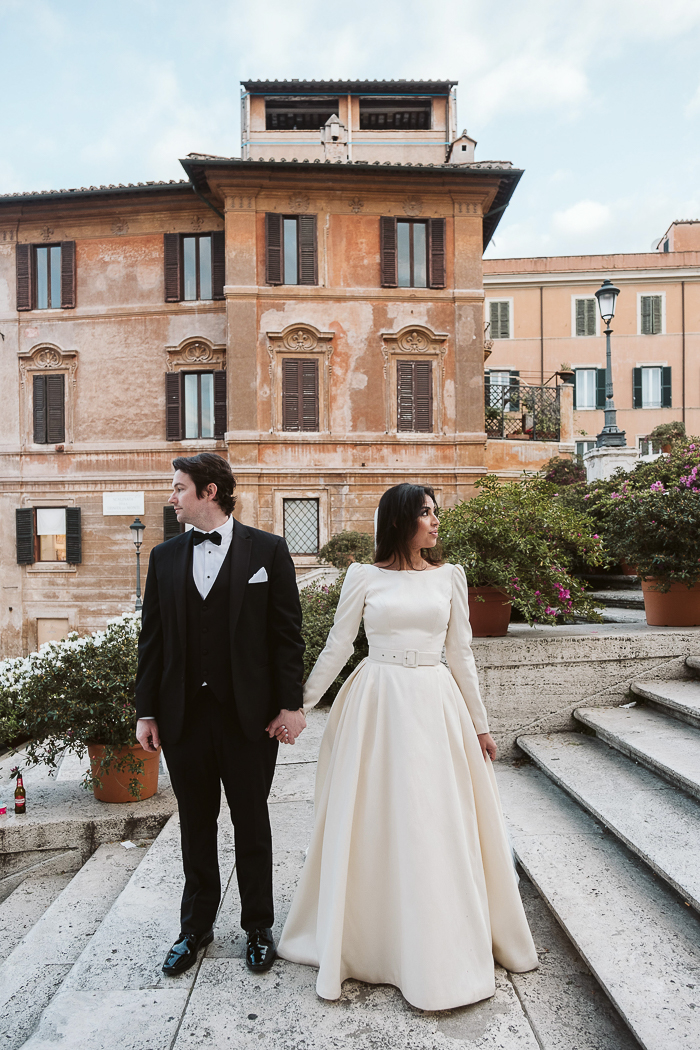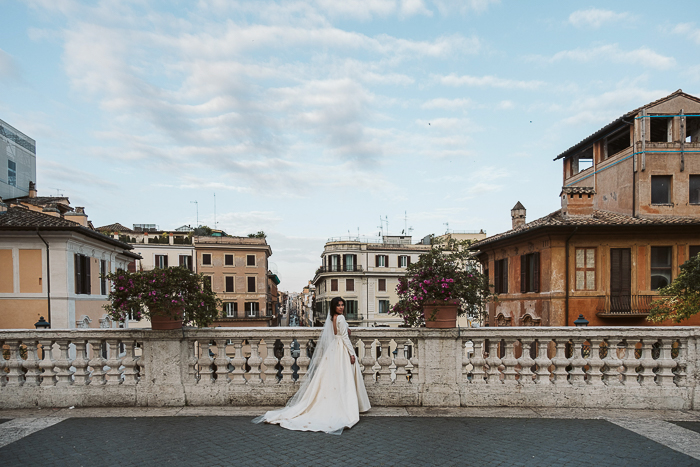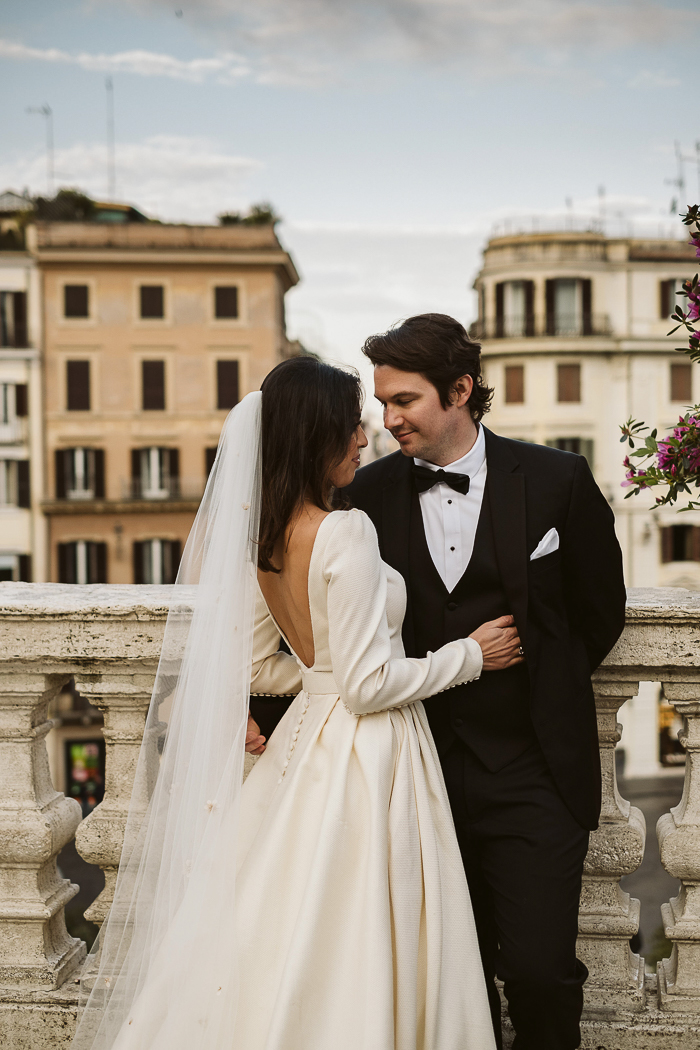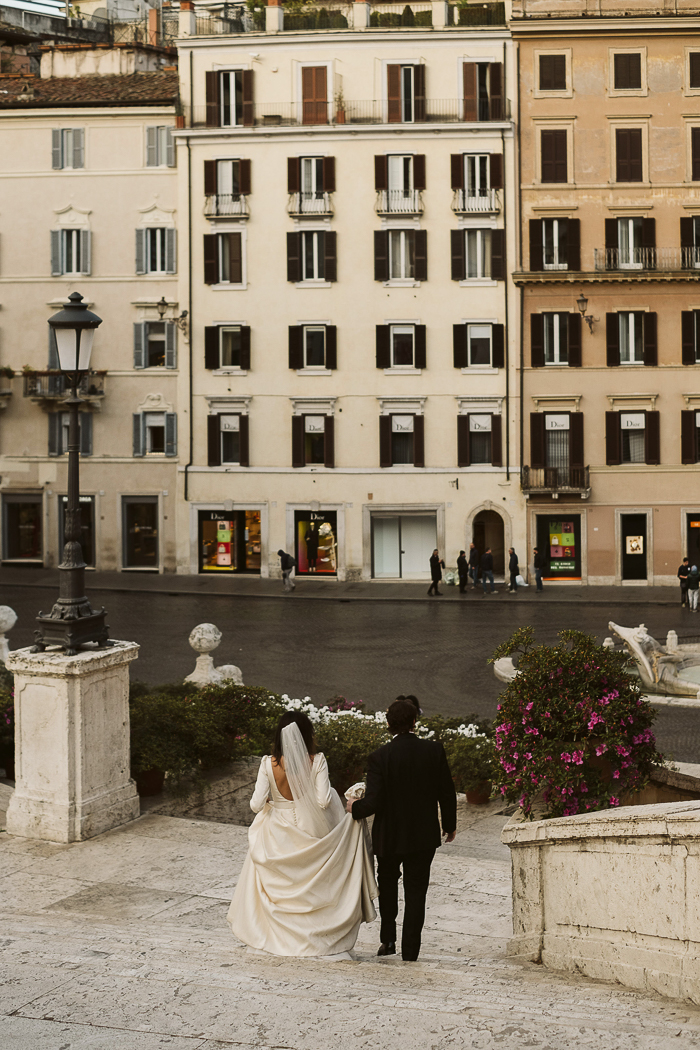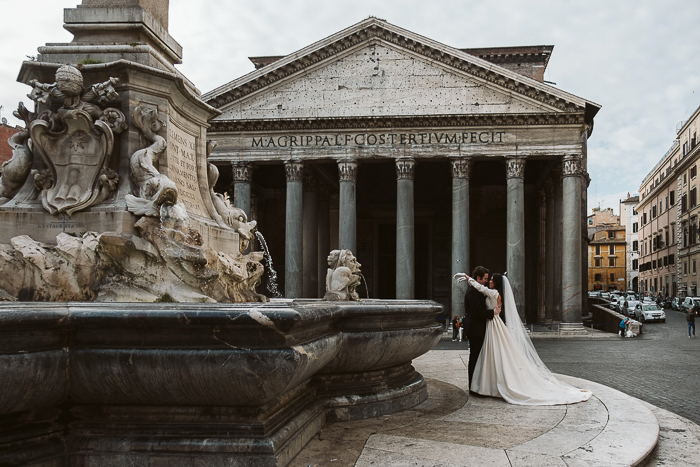 Their Wedding Photographers Made Them Feel At Ease And Was A Key Part In Making The Experience Unforgettable
Working with Blancorazon Wedding is like working with our friends, except that they happen to be really amazing professional photographers. Dan and I both were nervous about posing for our photos, but hanging out with them instantly put us at ease. They were great at giving instructions on how to pose and had so many great ideas. They have amazing energy, and some of our favorite parts of the day were hanging out and talking to them.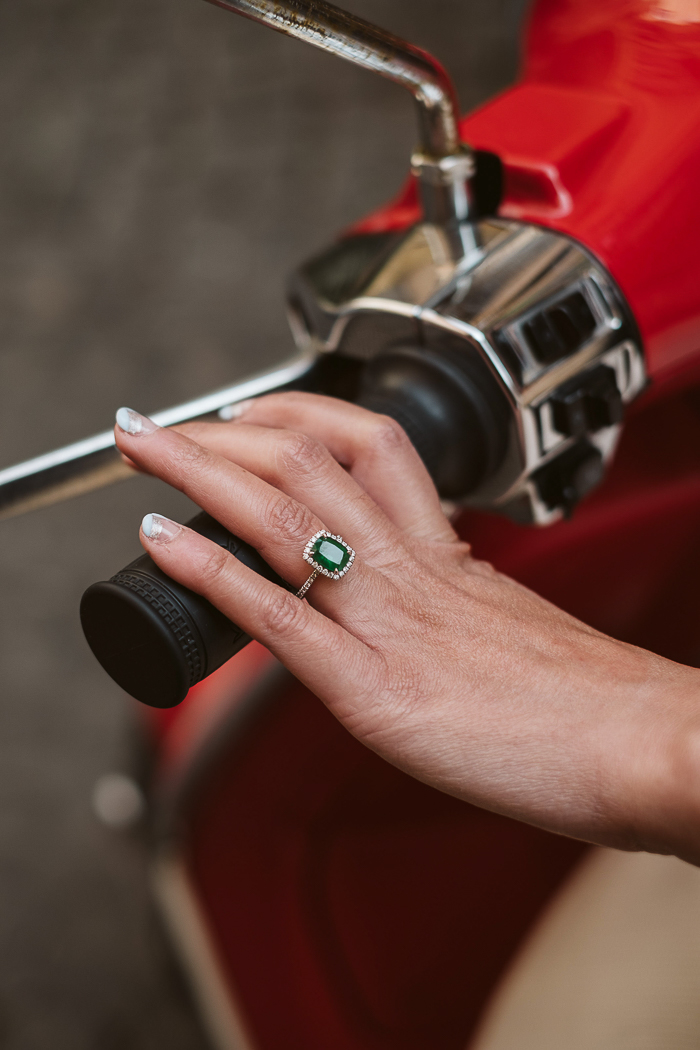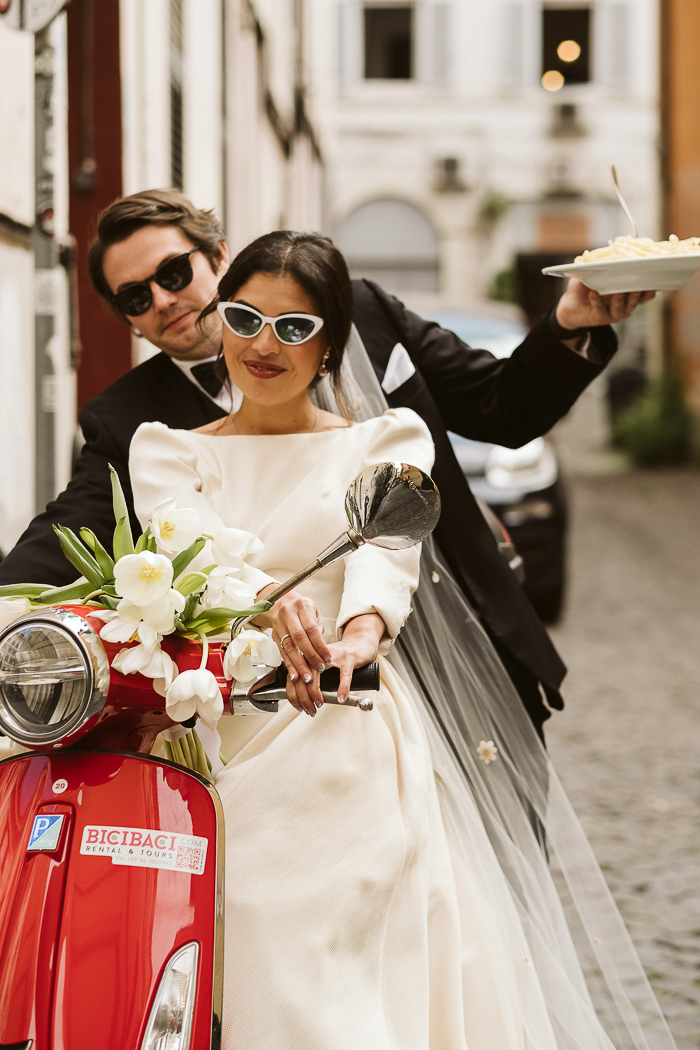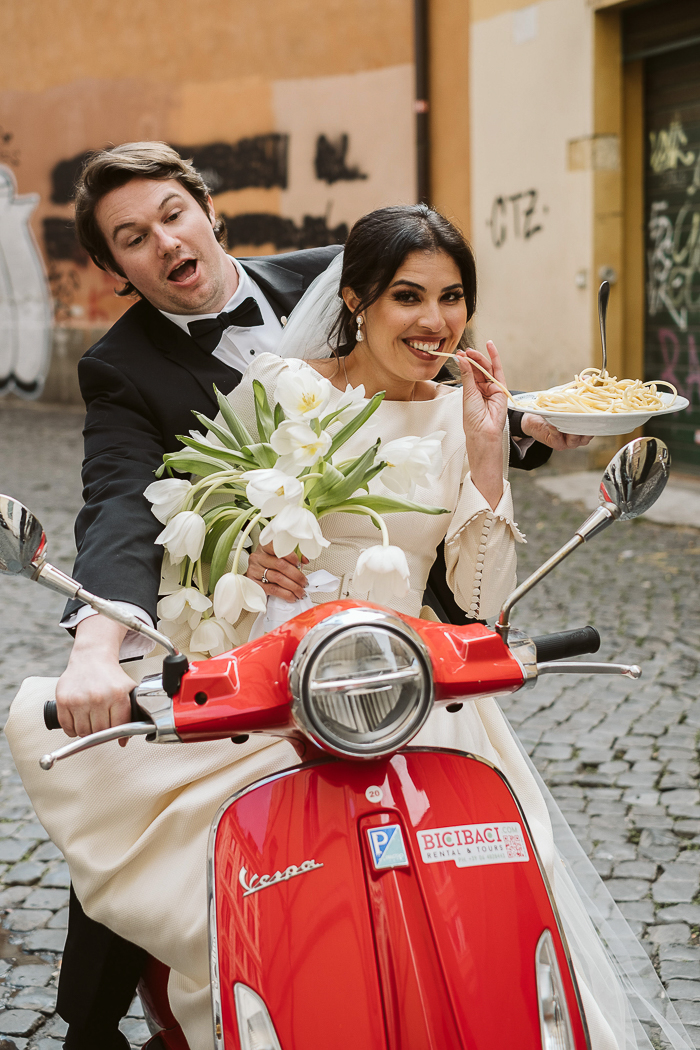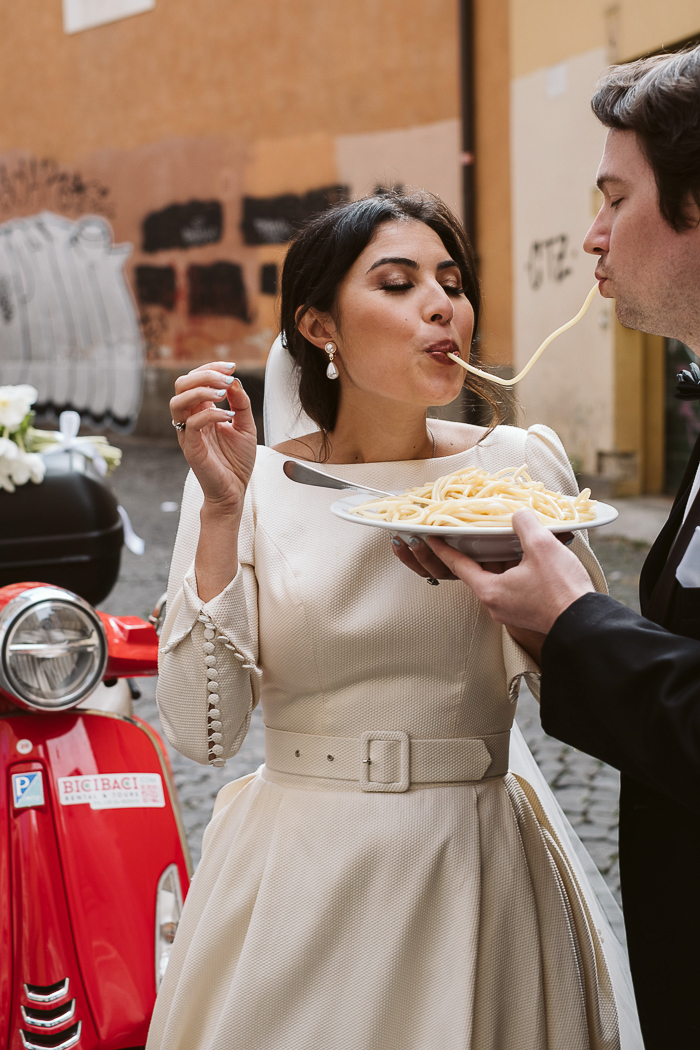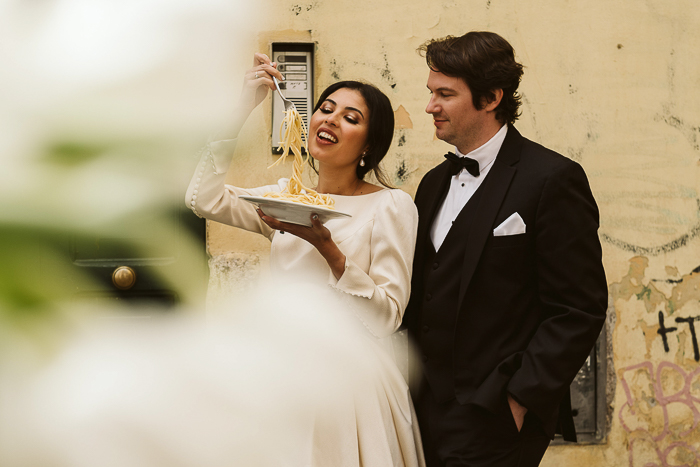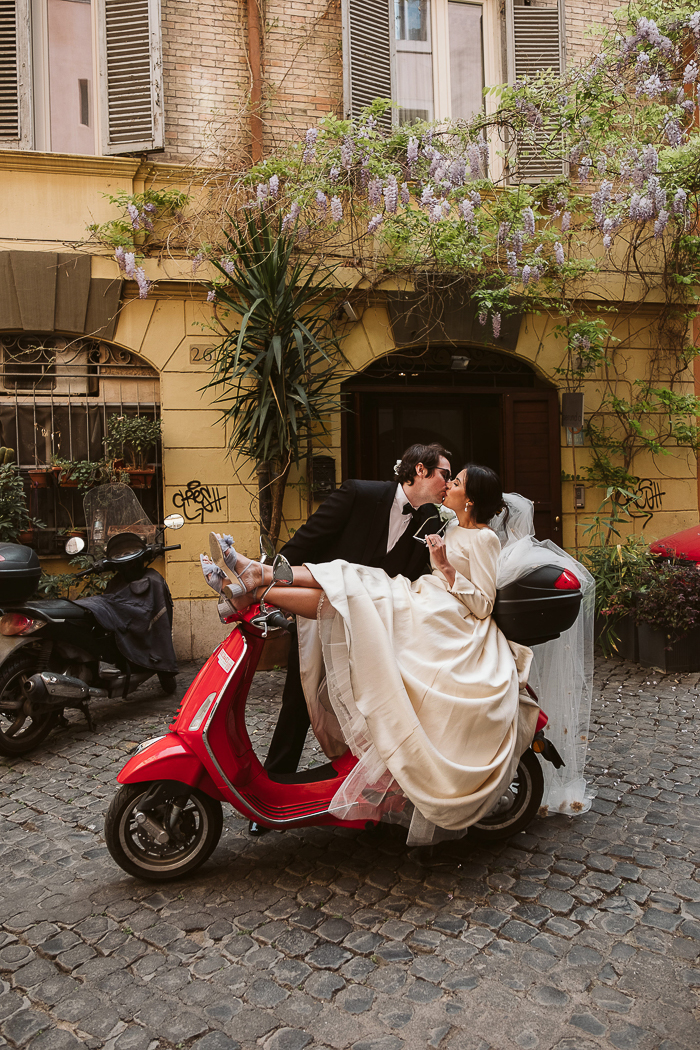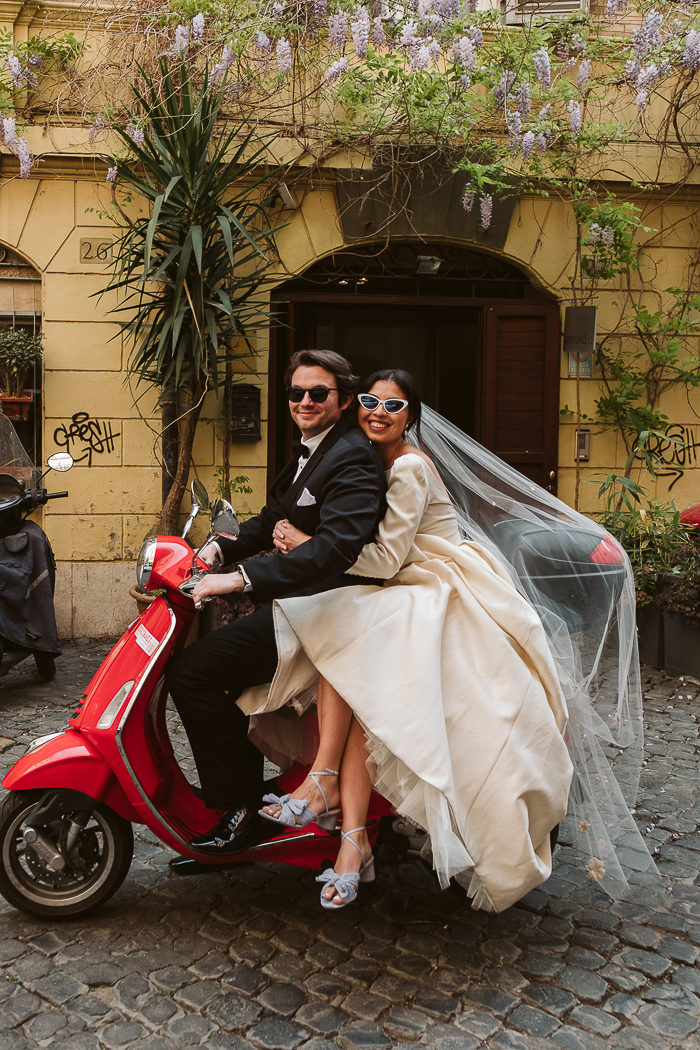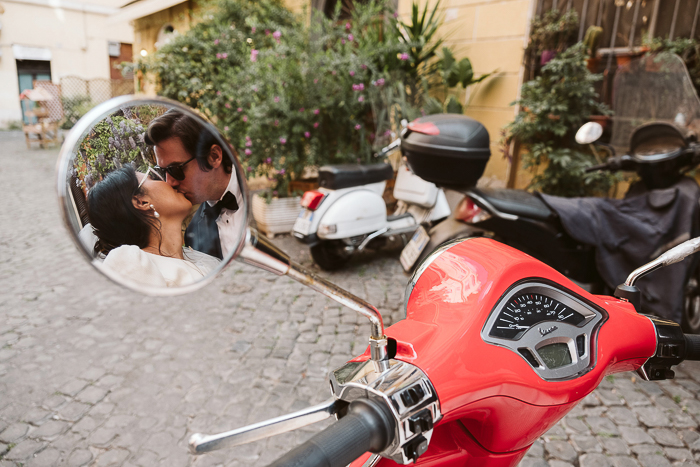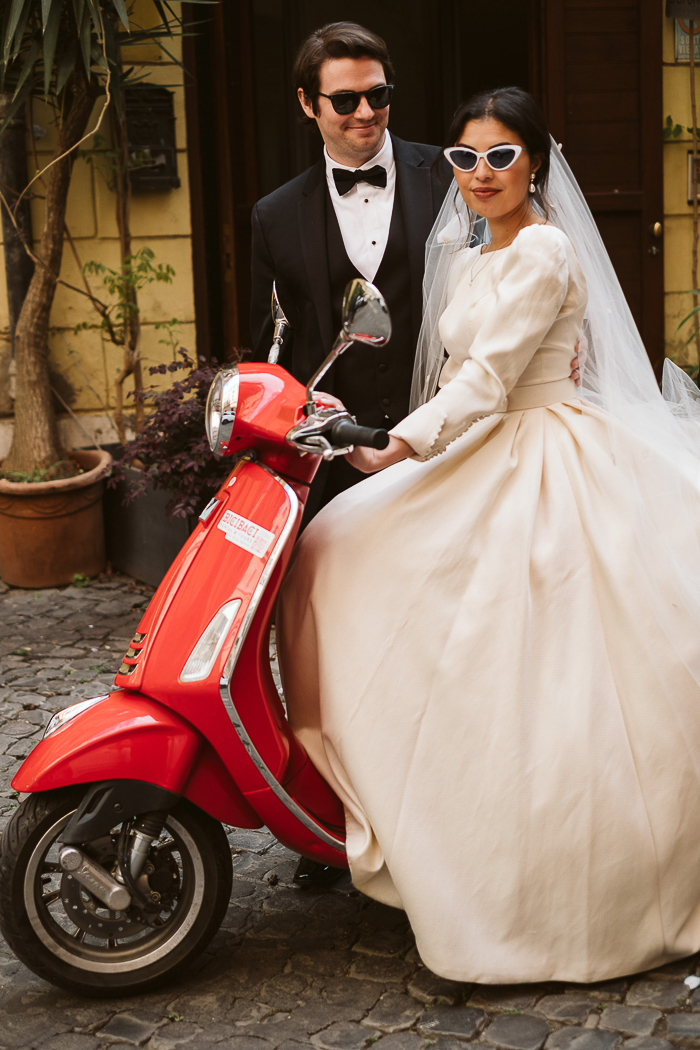 Congratulations to Arielle and Daniel on their traditionally modern Rome destination elopement. And many thanks to Blancorazon Wedding for capturing all the beautiful moments that the couple will cherish for the rest of their lives.
Eloping is a personal, intimate, and romantic experience for couples who want to create a day focused on their love. Whether you choose to elope just the two of you or include a few loved ones in the celebration, it's really up to you to decide. With a trusted team by your side, you and your partner can make your big day everything you've ever dreamed of and more!