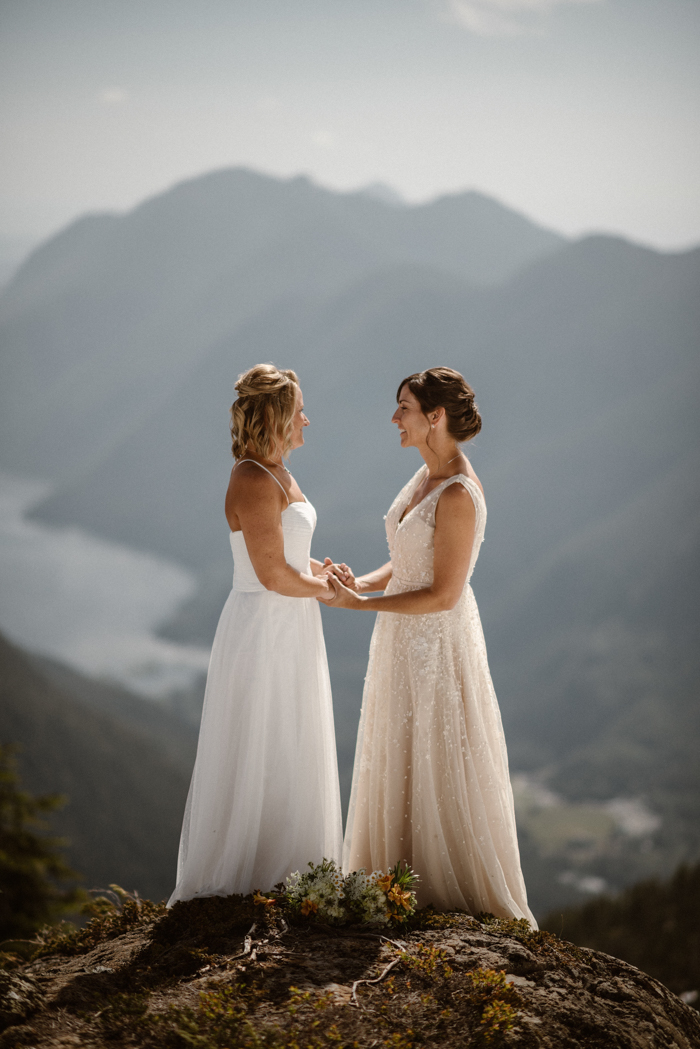 Mountains and trees and water, oh my! This British Columbia elopement has it all – including a helicopter! Kari and Karin's decision to focus on fun and adventure for their elopement was definitely met. With their photographer, Maddie Mae Photo, along for the ride – literally and figuratively – they saw British Columbia from many heights. Starting on top of a mountain to exchange views, having a picnic on an island, some quick photos in a rainforest, to then a video chat with loved ones while on the beach, Kari and Karin stopped at nothing to have their elopement be less than epic.
The Couple:
Kari and Karin
The Wedding:
Tofino, British Columbia, Canada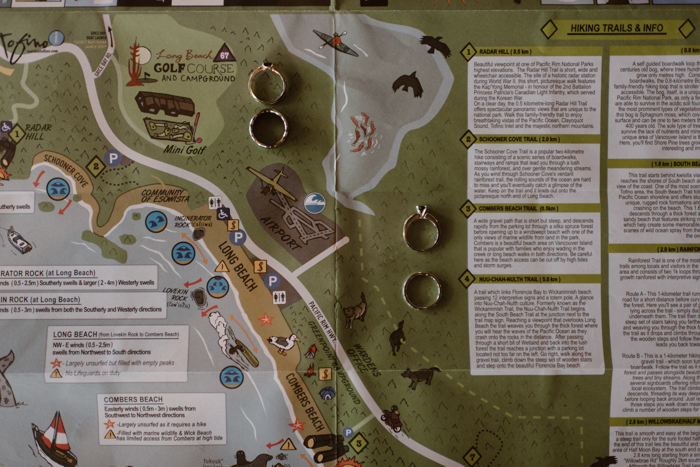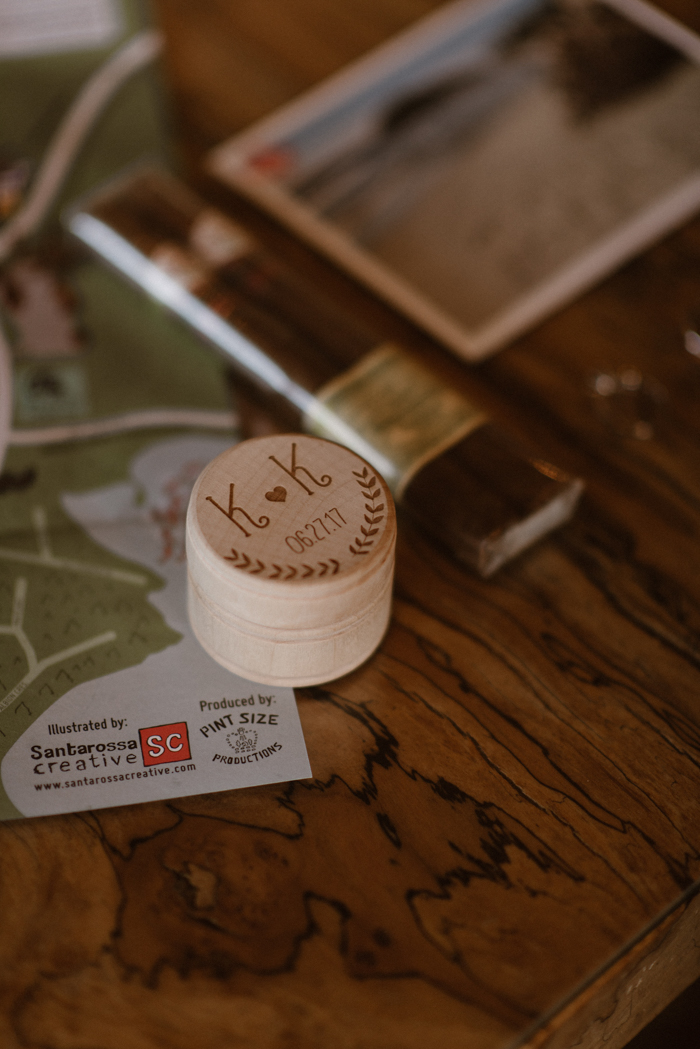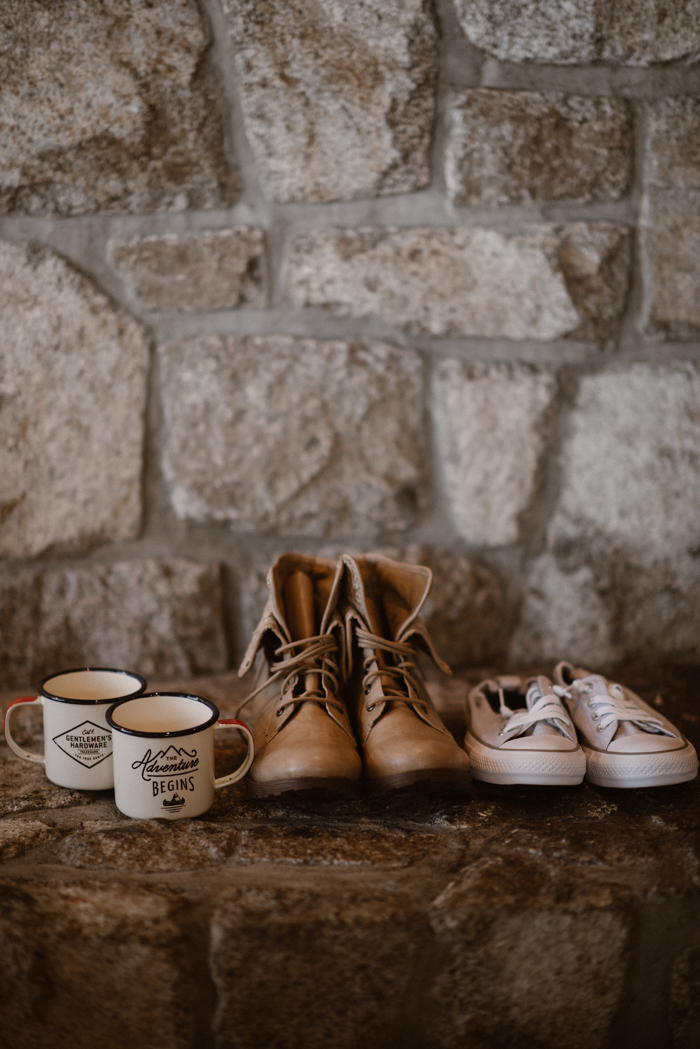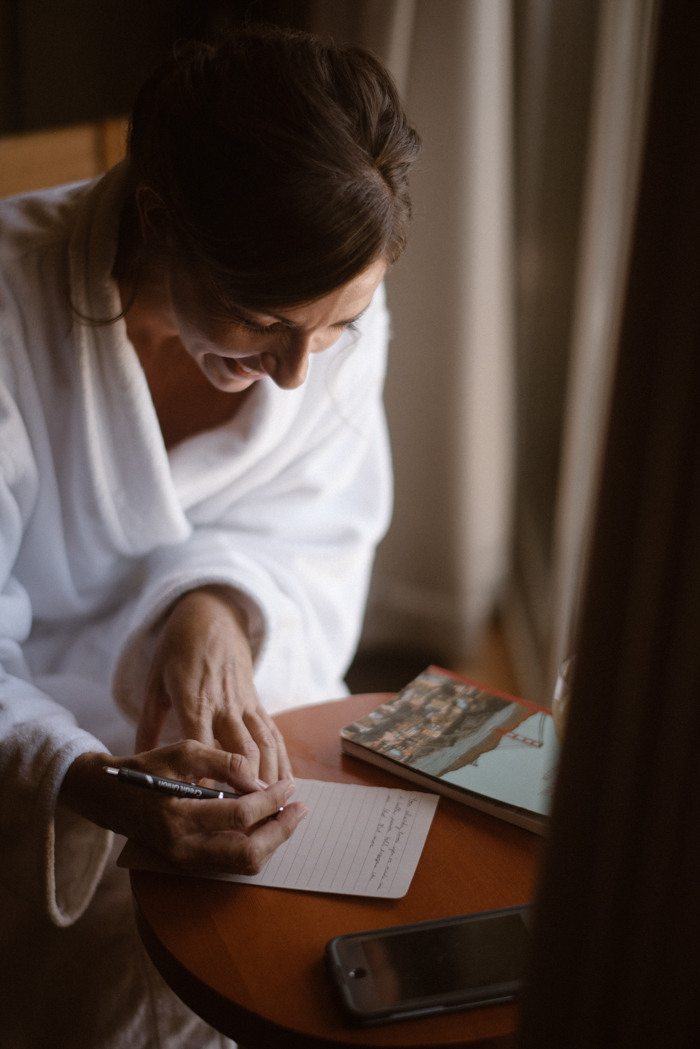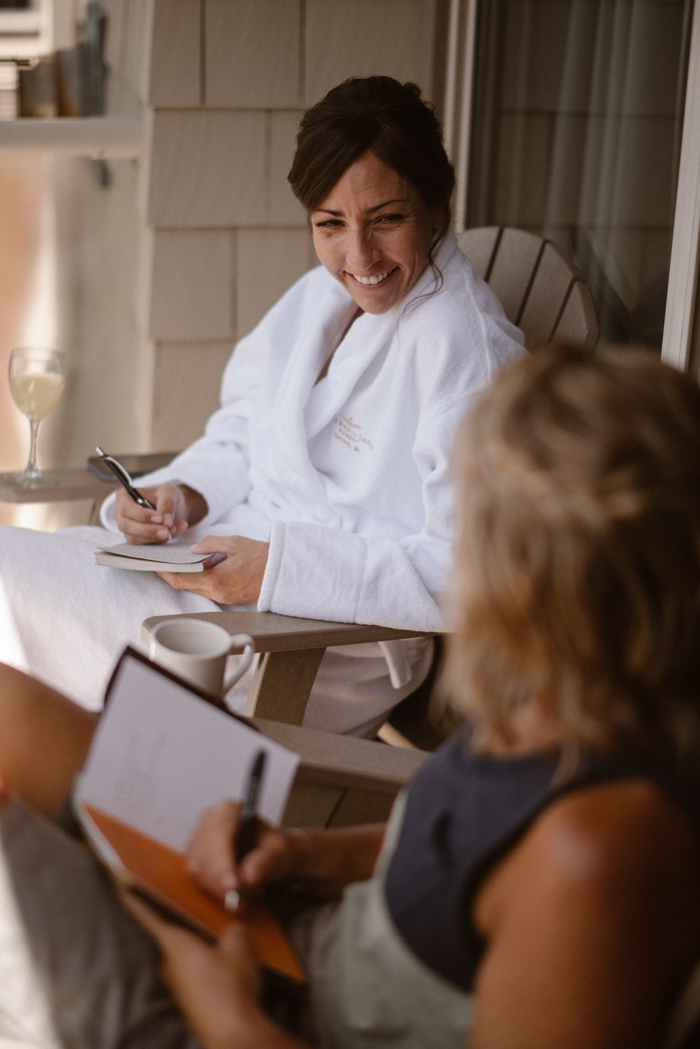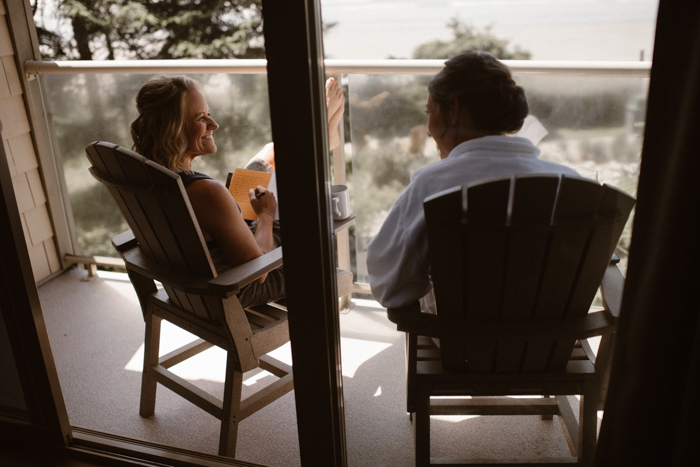 When you're planning and making choices remember it's YOUR DAY. We eloped, so we got to do exactly what we wanted, but if you have guests it's easy to get carried away worrying about making everyone happy, so just always remember it's your day, decide what you really want out of it, and do what is important to you.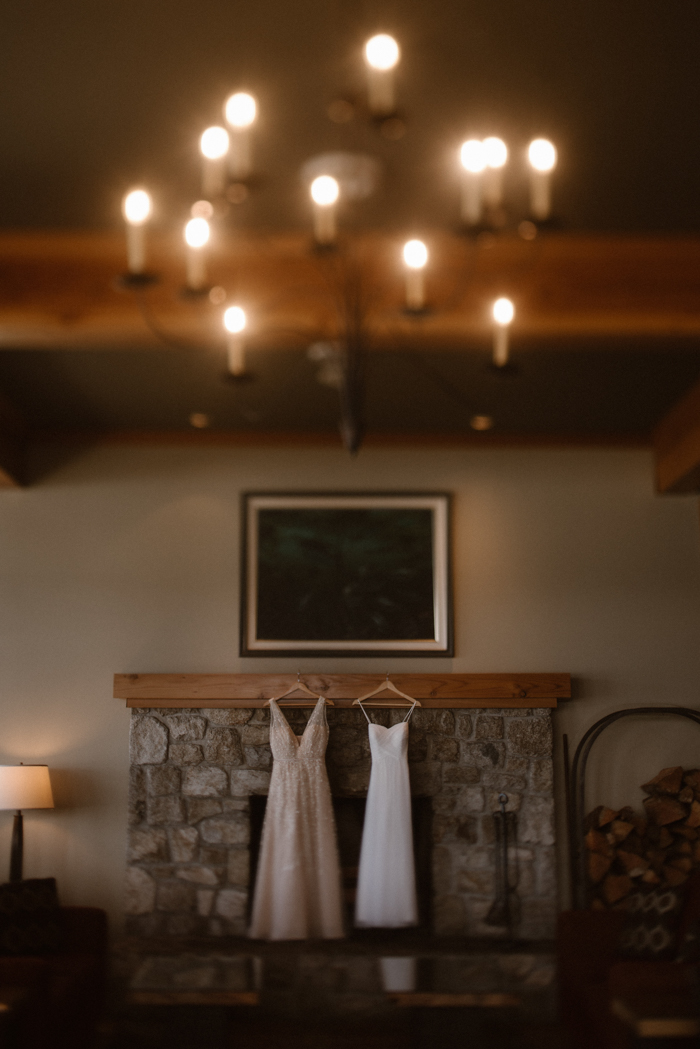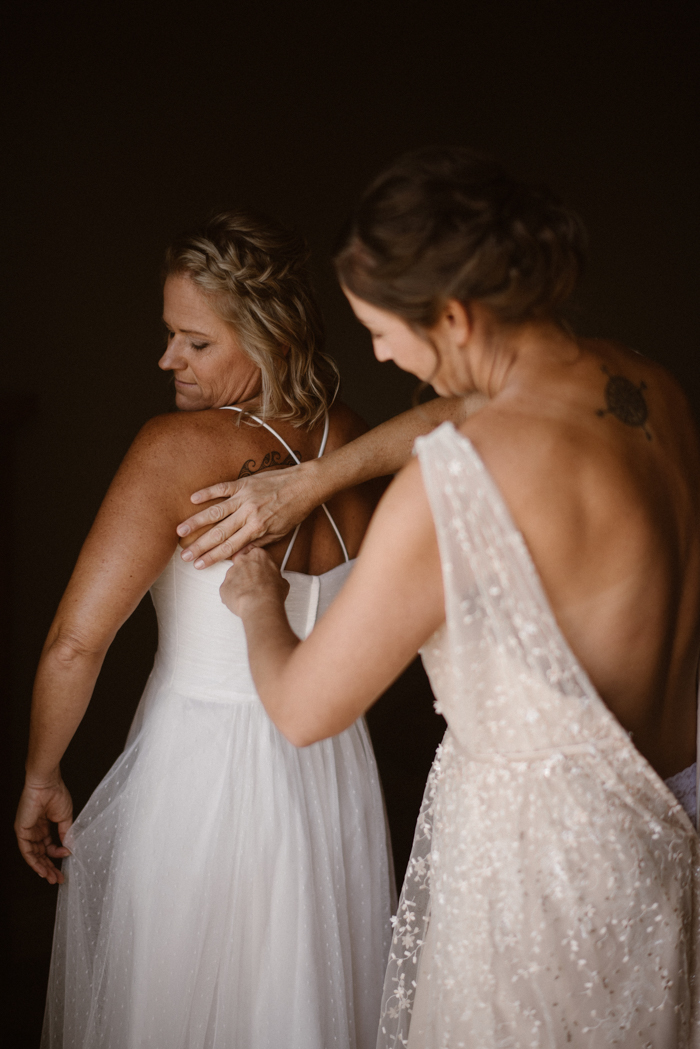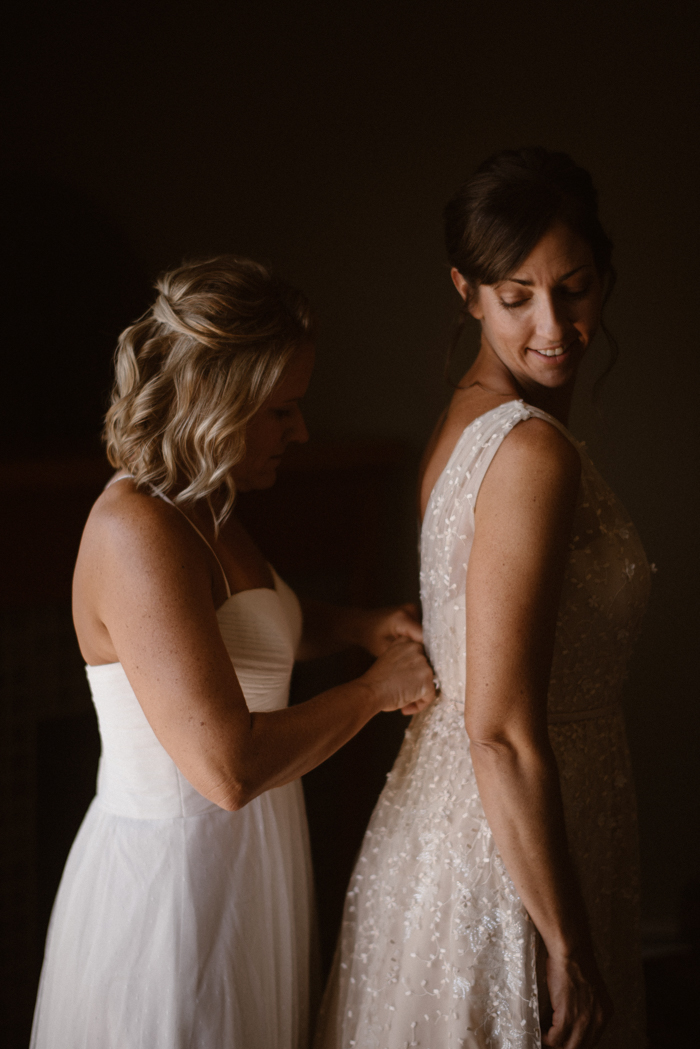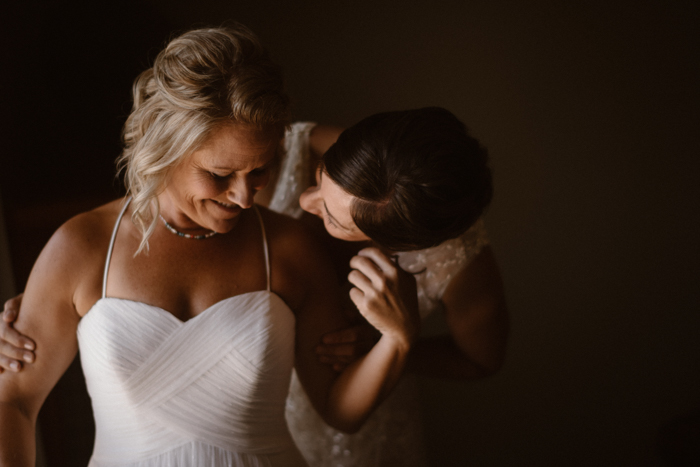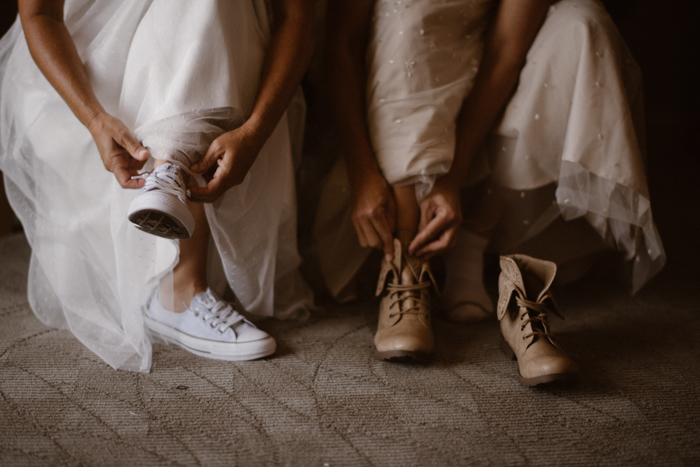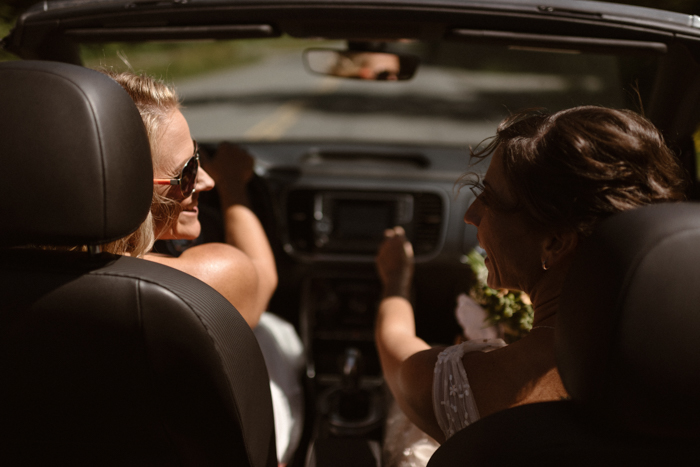 We wanted a day that would be a fun and beautiful outdoor adventure. Our priority was to have a day that we could really relax and ENJOY. Our main priorities can be summed up in 2 words: FUN and ADVENTURE.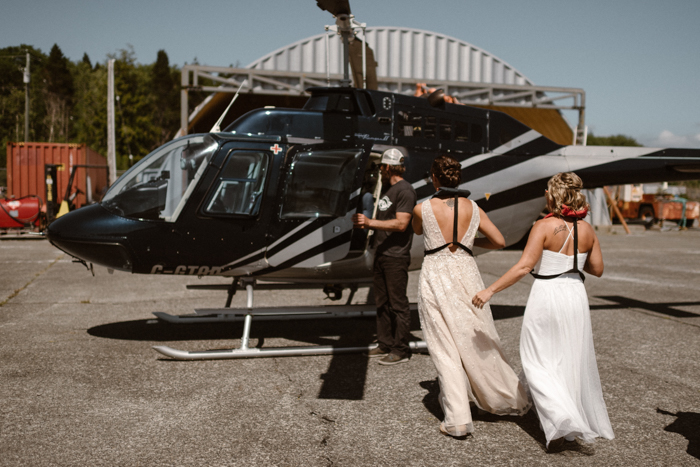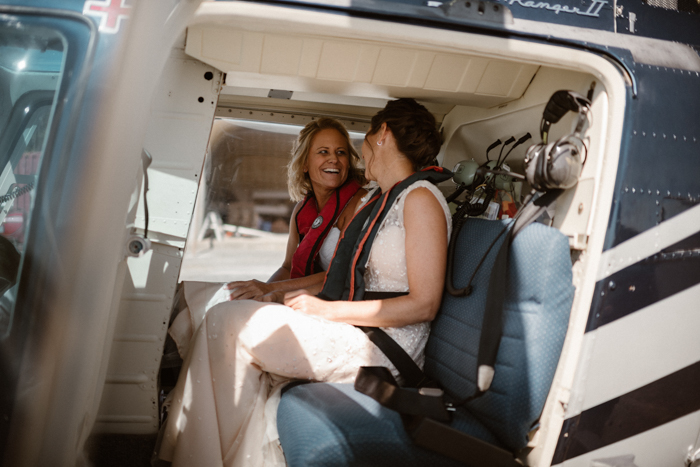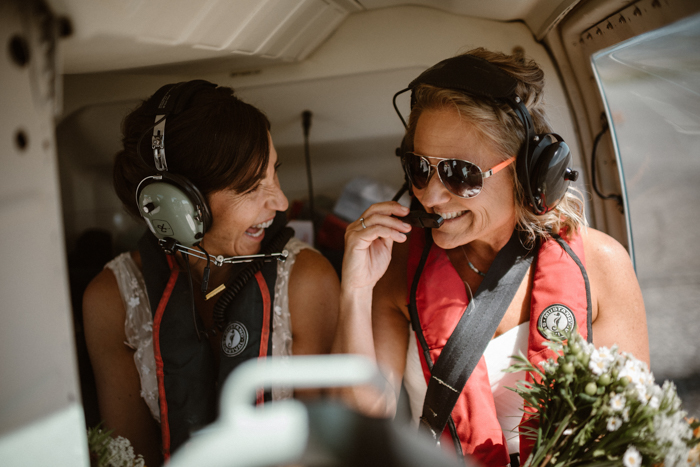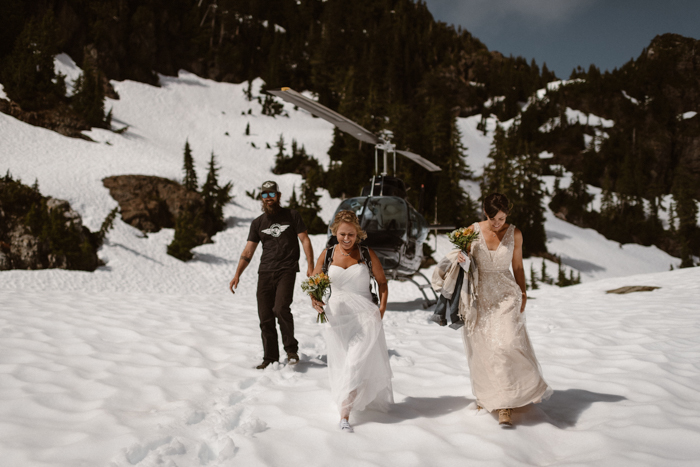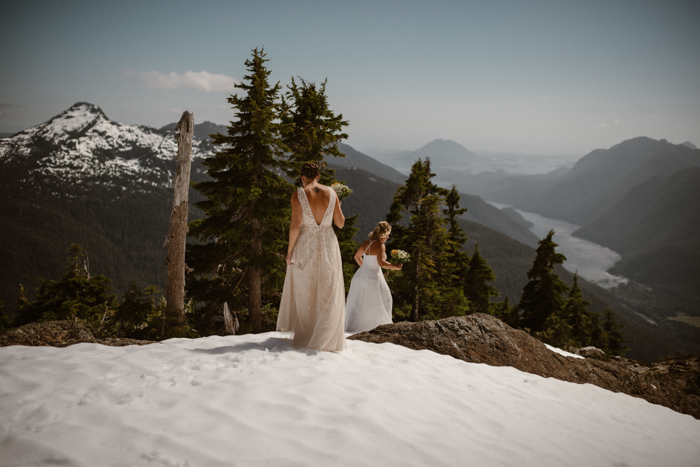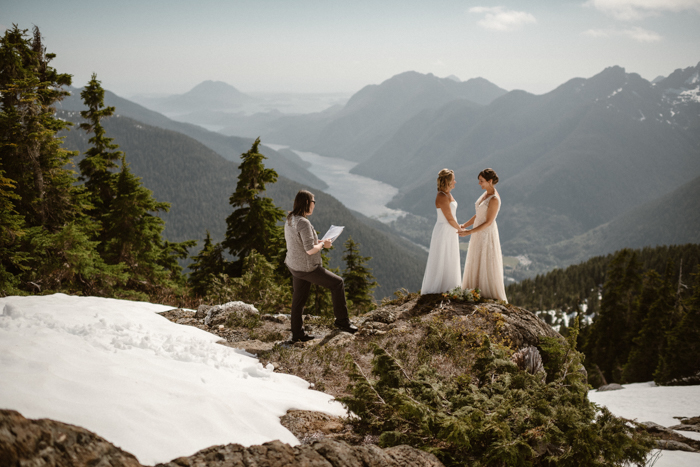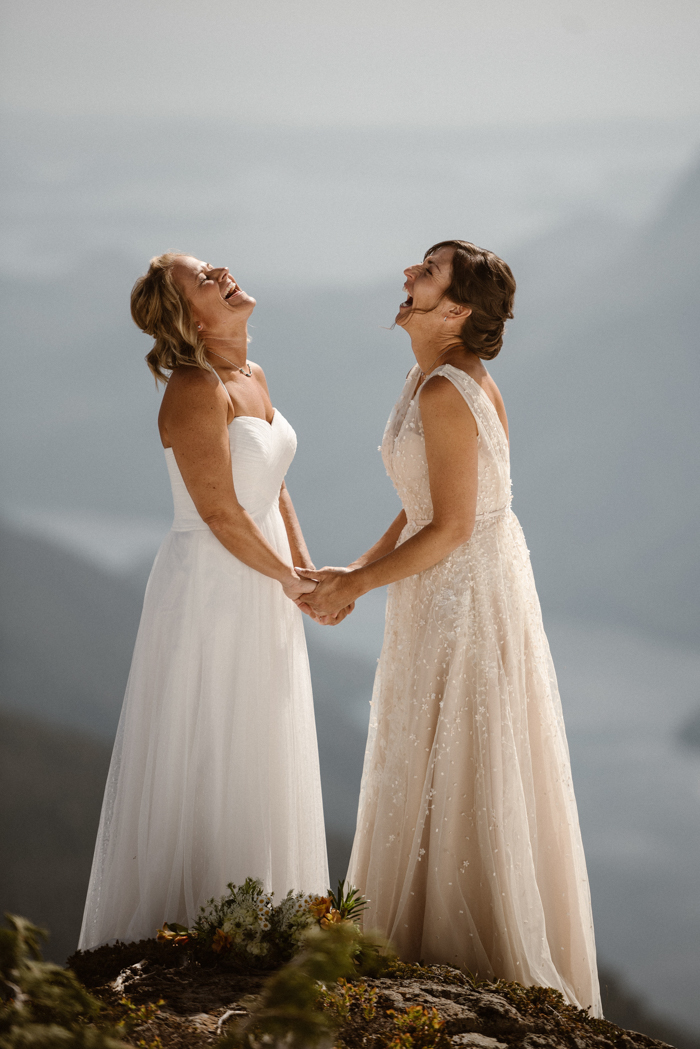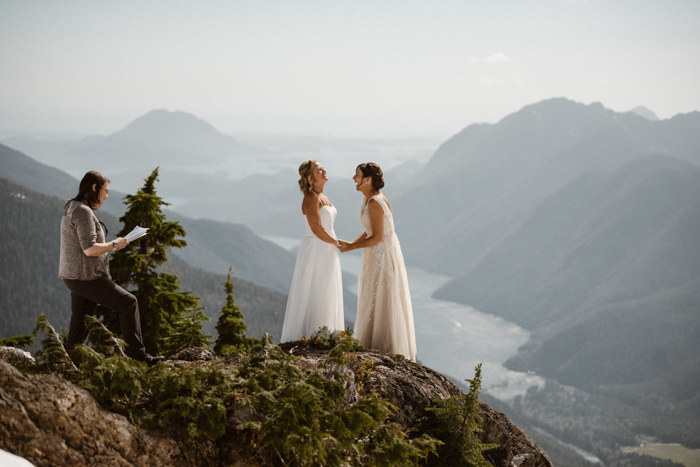 We found an awesome officiant, Heidi, who provided us with sample ceremonies. We chose one we loved, and went about personalizing it with her to suit us as a couple, but decided we didn't want to know exactly what she was going to say till that day. So we gave her Karin's sister's email, and they emailed back and forth to create our ceremony. So on the day, as Heidi performed our ceremony, she kept saying things that perfectly described our life as a couple and it was so surprising and wonderful that we were just laughing or crying the whole time.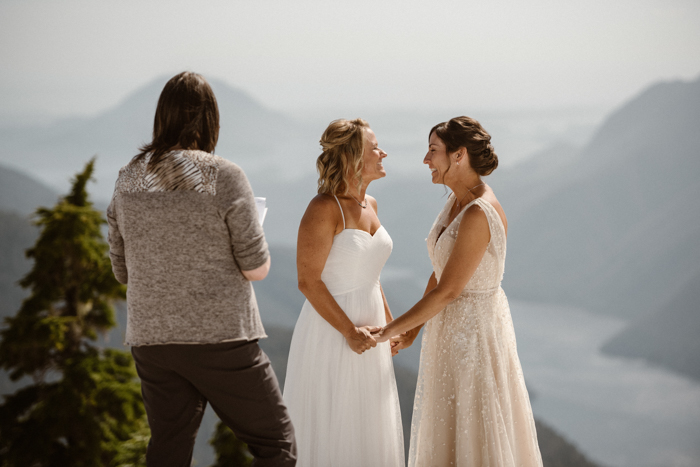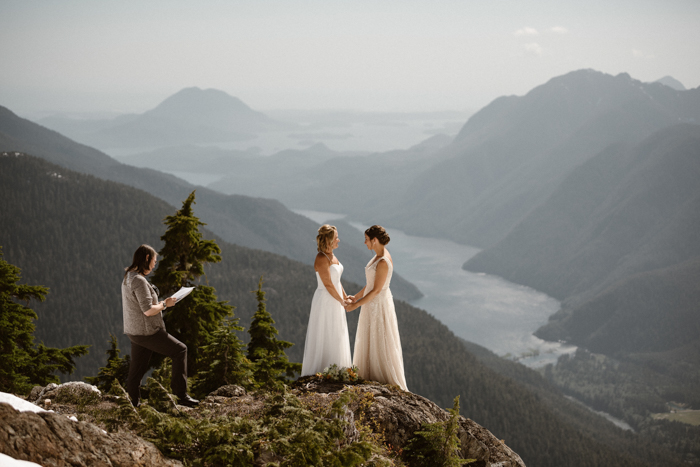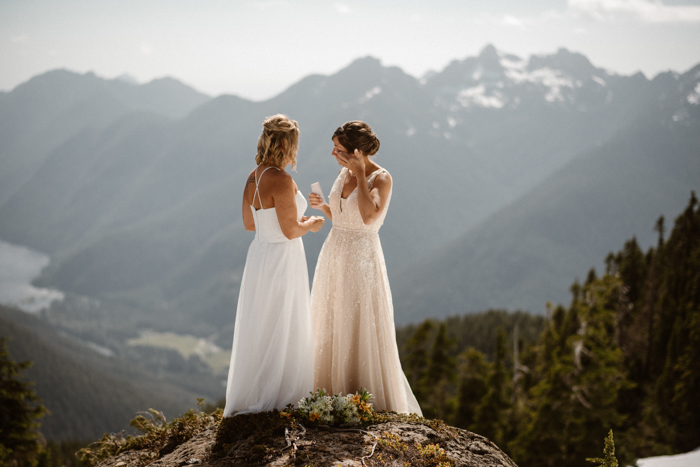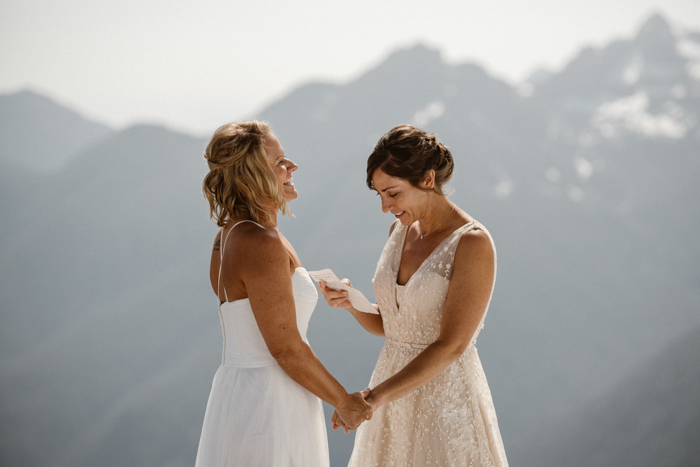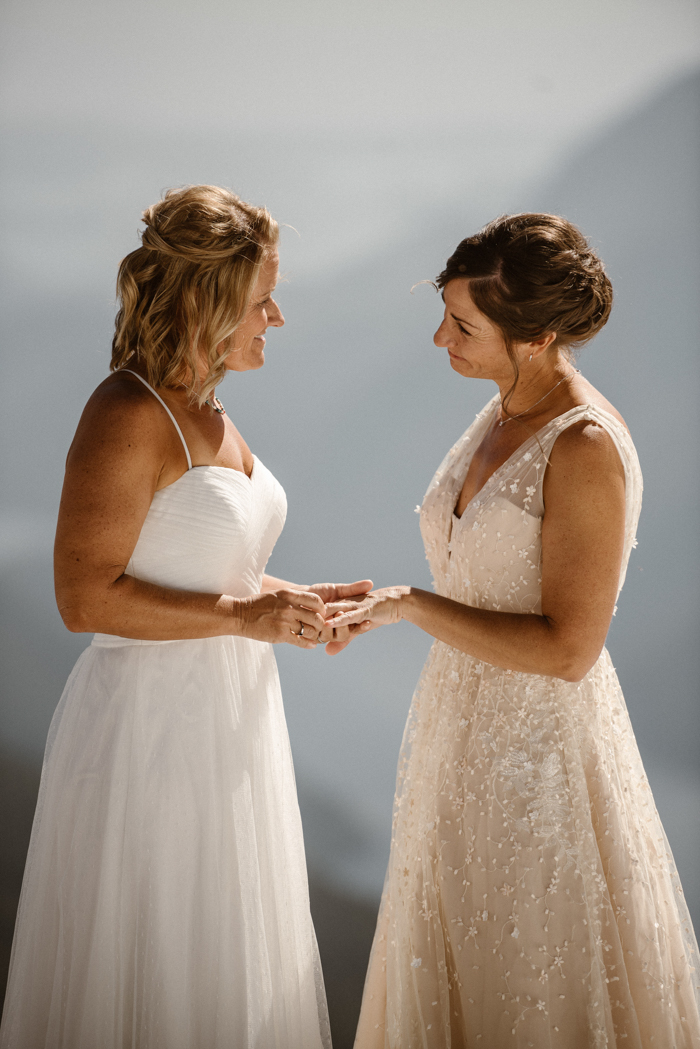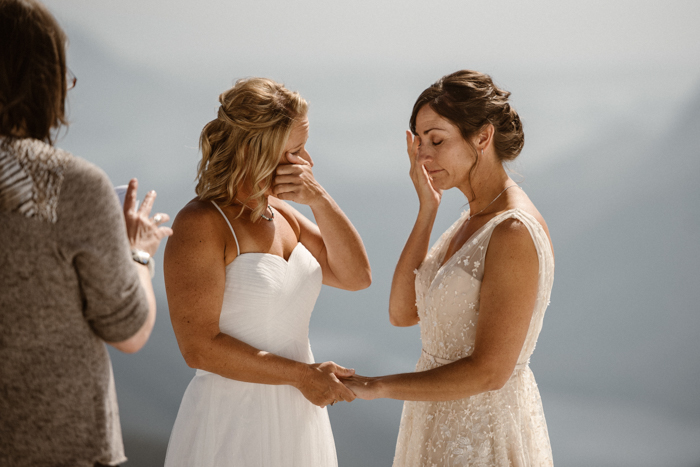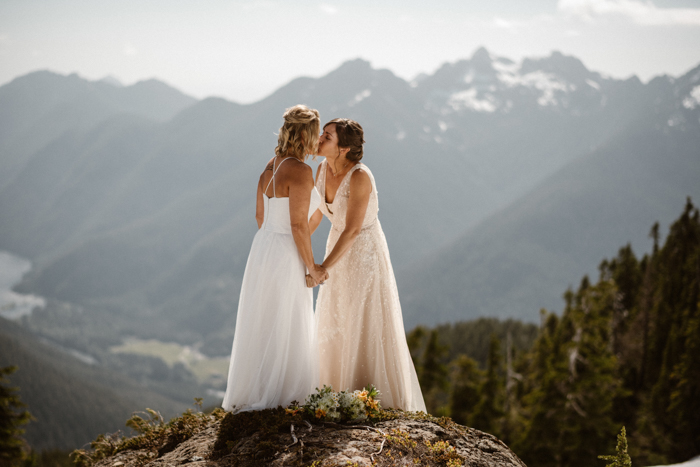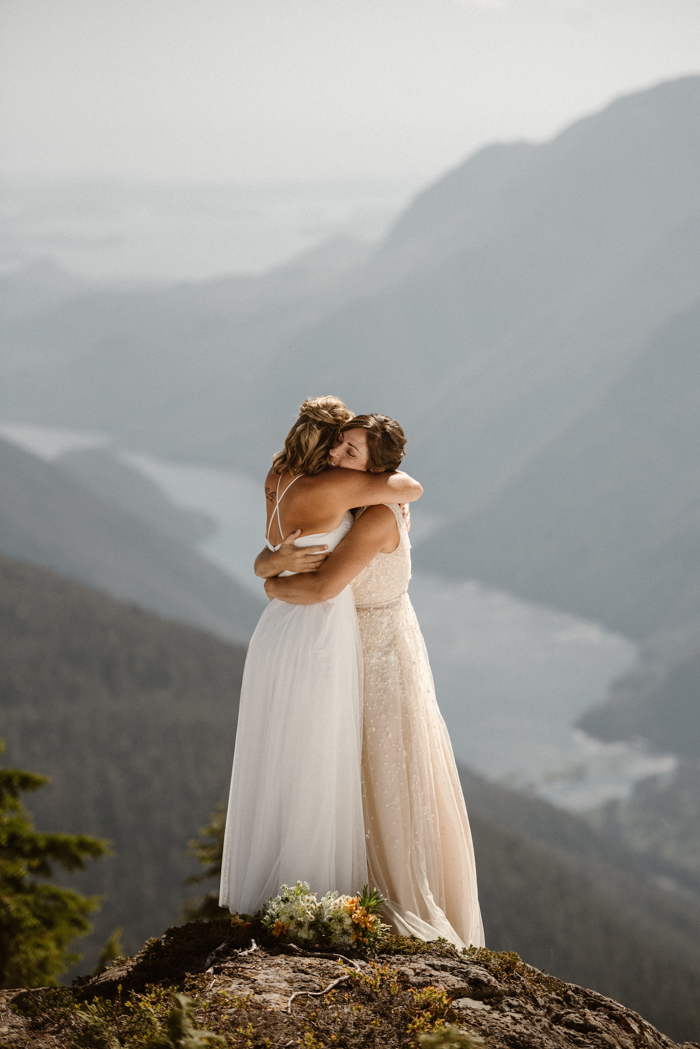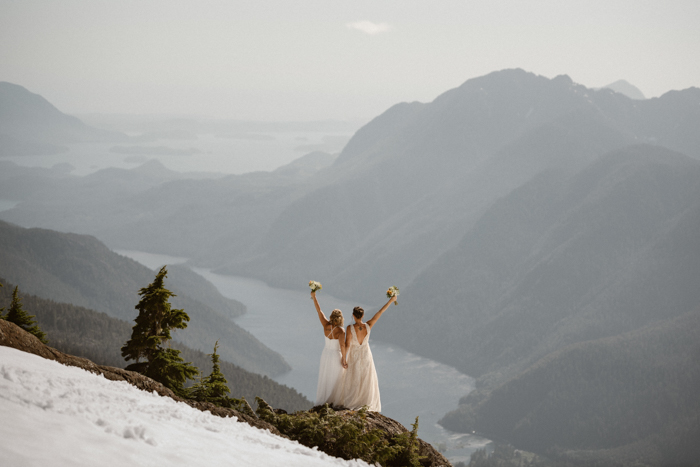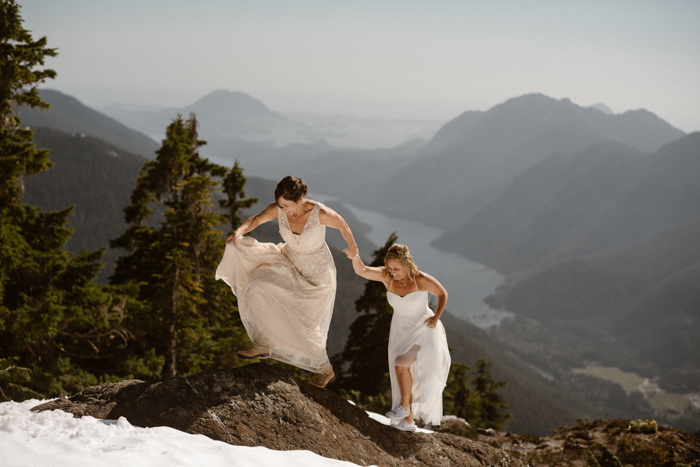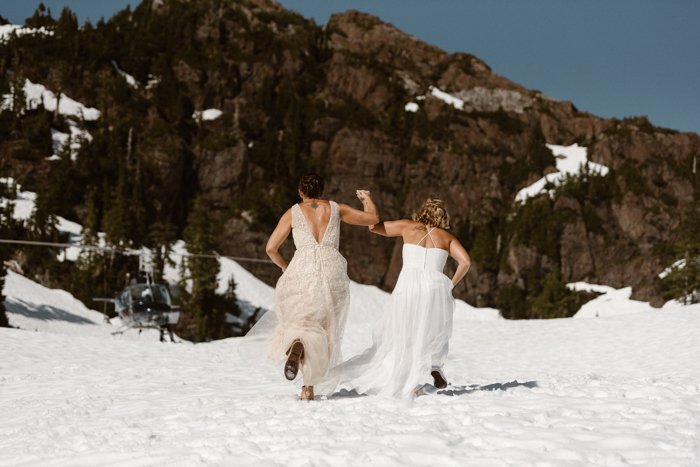 Because our day was all about adventure, originally we had ordered super simple white dresses online. But then our families took us wedding dress shopping "just for fun", and we both found gorgeous dresses we fell in love with! It turned out that having this crazy outdoor adventure in these fancy dresses made the whole day so much more fun and whimsical and special than if we hadn't dressed to the nines. The best part is, we both felt beautiful and special in our dresses, but they were so comfortable, that we didn't think about them at all while we were running through snow and climbing through trees! There was no tugging or pulling or sucking in our stomachs or suffocating in a corset! It felt like when I used to play dress-up as a kid.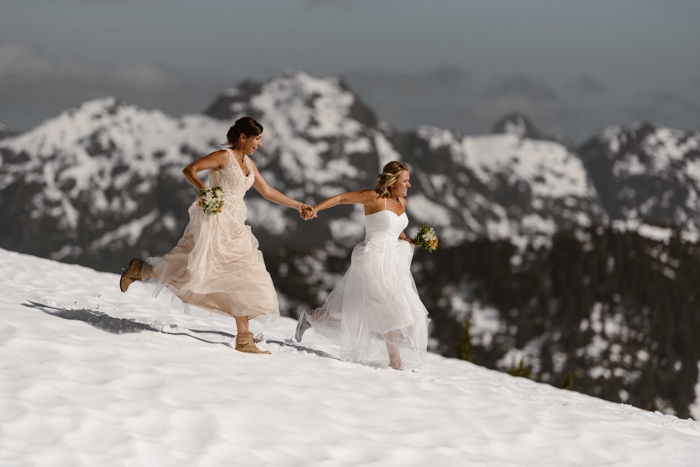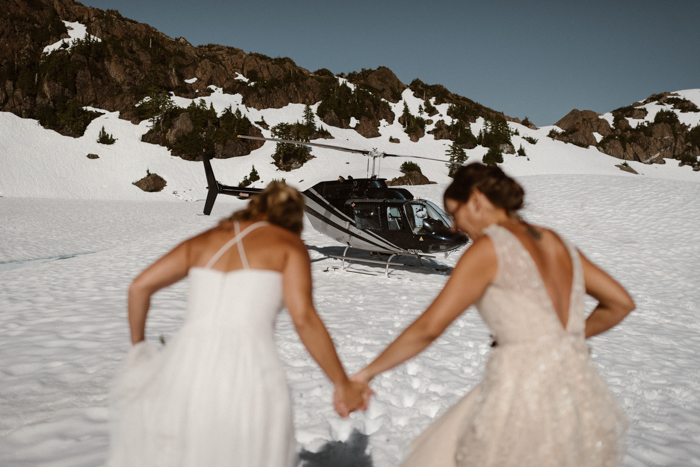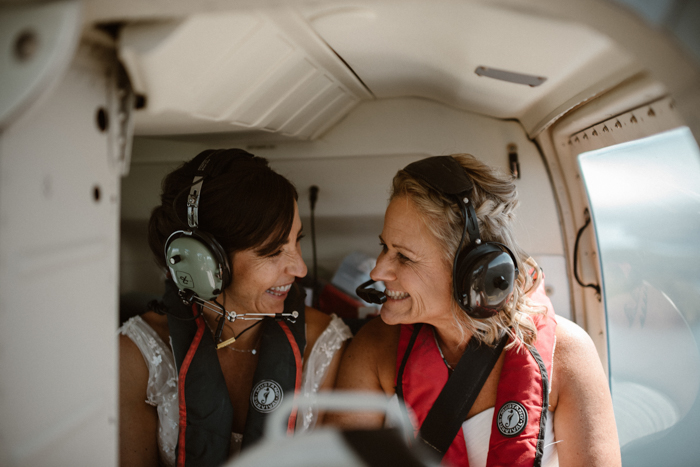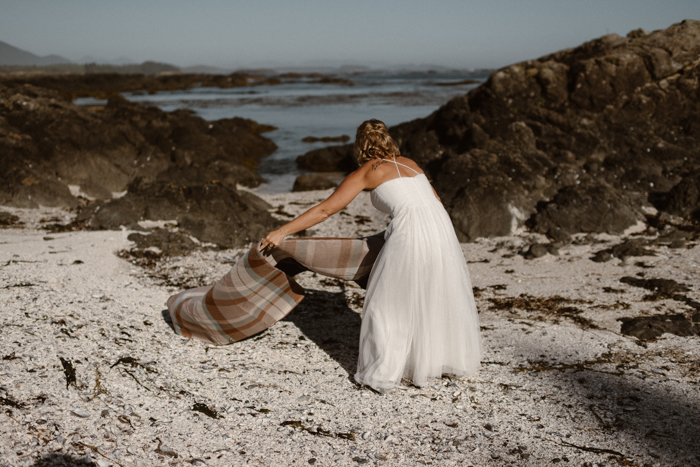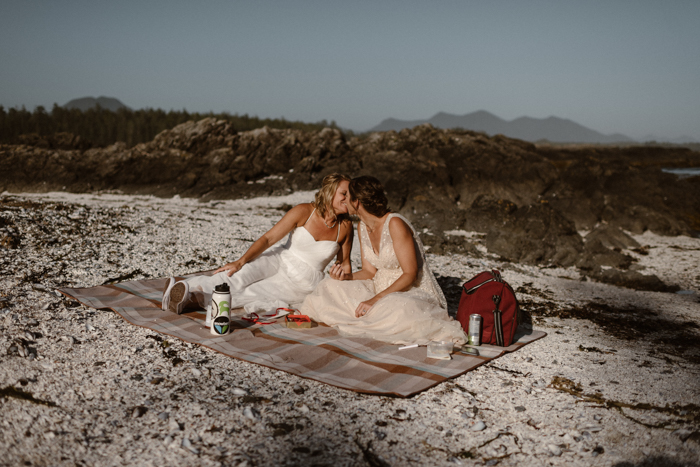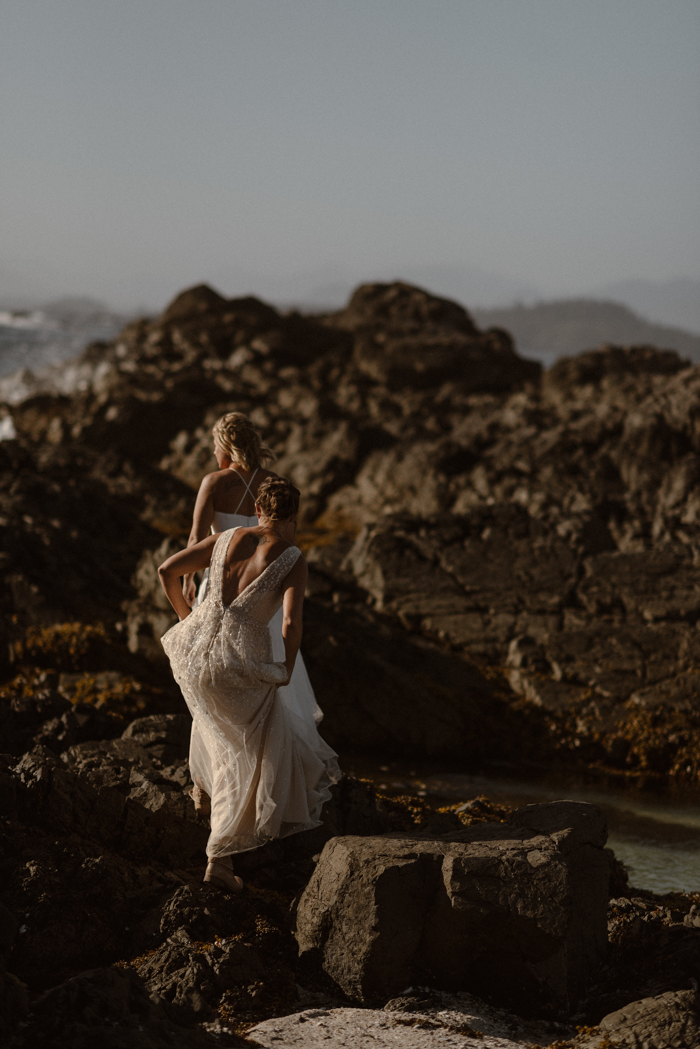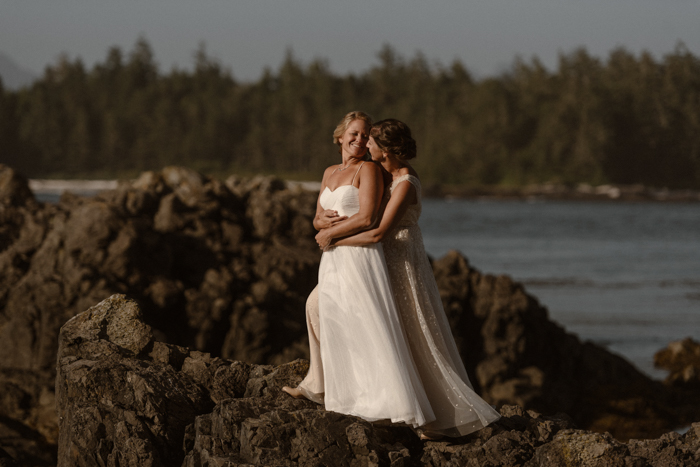 We decided in the beginning that the photographer was very important, because we had no guests, so we needed pictures that would really capture the feeling and experience of our day for them. At the same time, since it was just us and we had a big, adventurous day planned, we wanted someone who we would enjoy spending the most important day of our lives hanging out with and adventuring with! Our photographer, Maddie Mae, was just so much fun. It was like spending the day with a super adventurous friend who is also insanely talented. We just had the most fun all day long, and somehow she captured it all perfectly!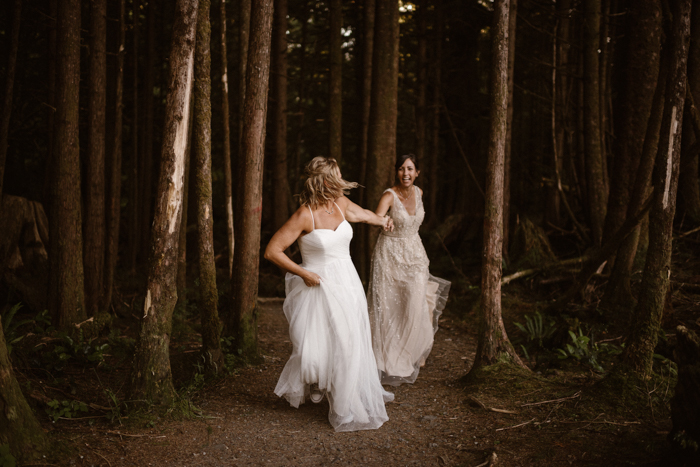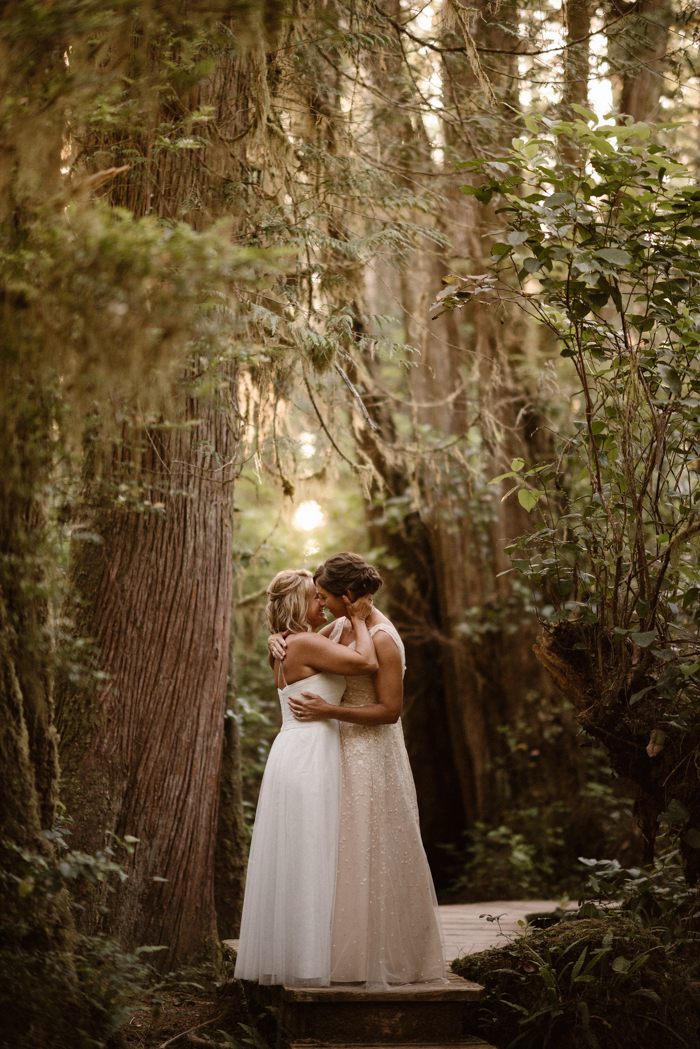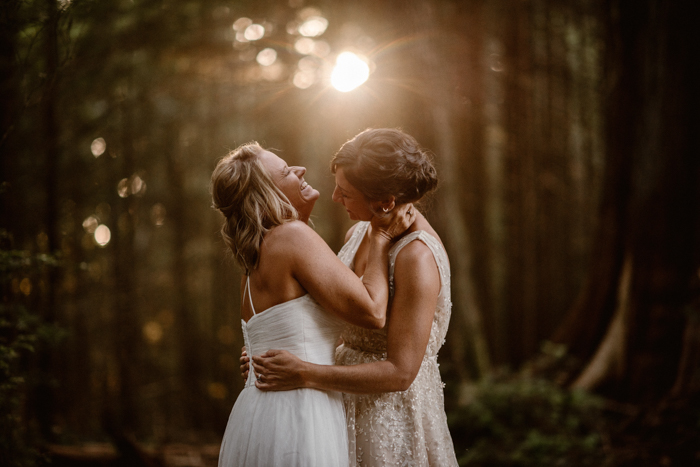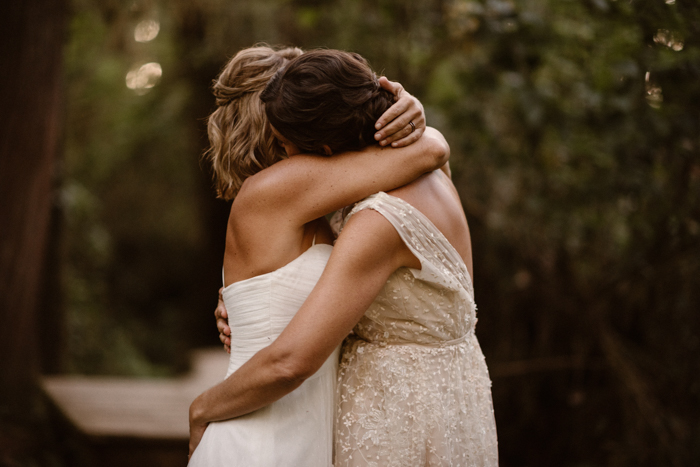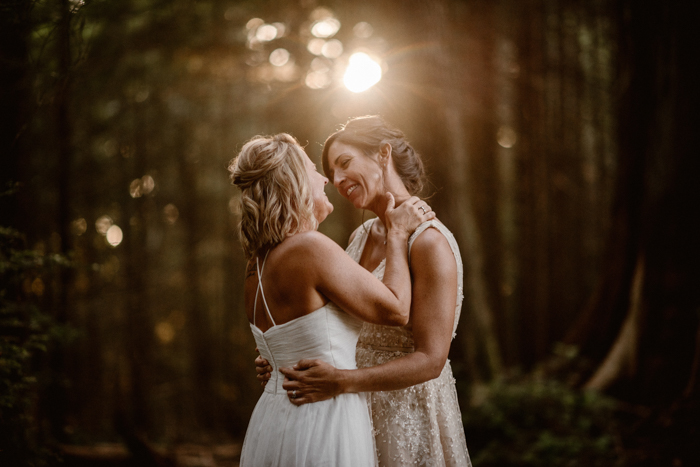 We knew we wanted an adventurous elopement, and once we came across the idea of chartering a helicopter, we decided we wanted to get married on a mountaintop, but we also wanted to be on the beach! So we chose Tofino, British Columbia, as our home base, chartered a helicopter with Atleo Air, and just told the pilot to take us "somewhere epic"-and he delivered! We started the day on the beach, got married on a snow-covered mountain, picnicked on an empty island, frolicked through a coastal rainforest, and ended the day back on the gorgeous beaches of Tofino at sunset! It seems like we hit every eco system on our day!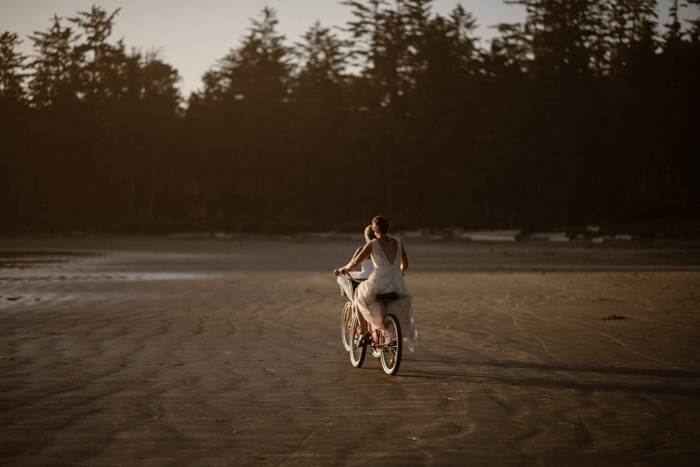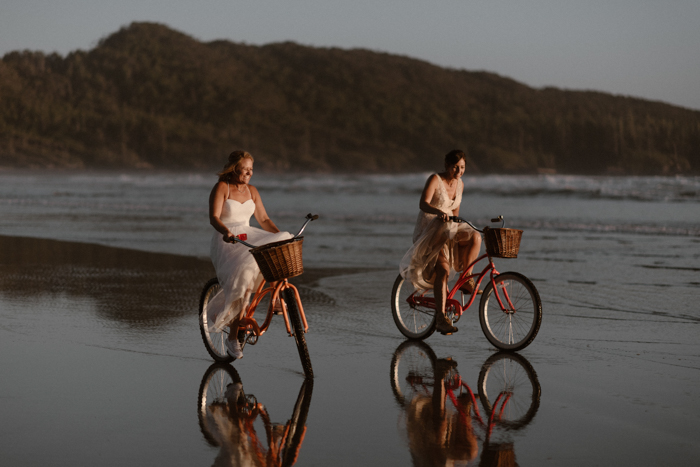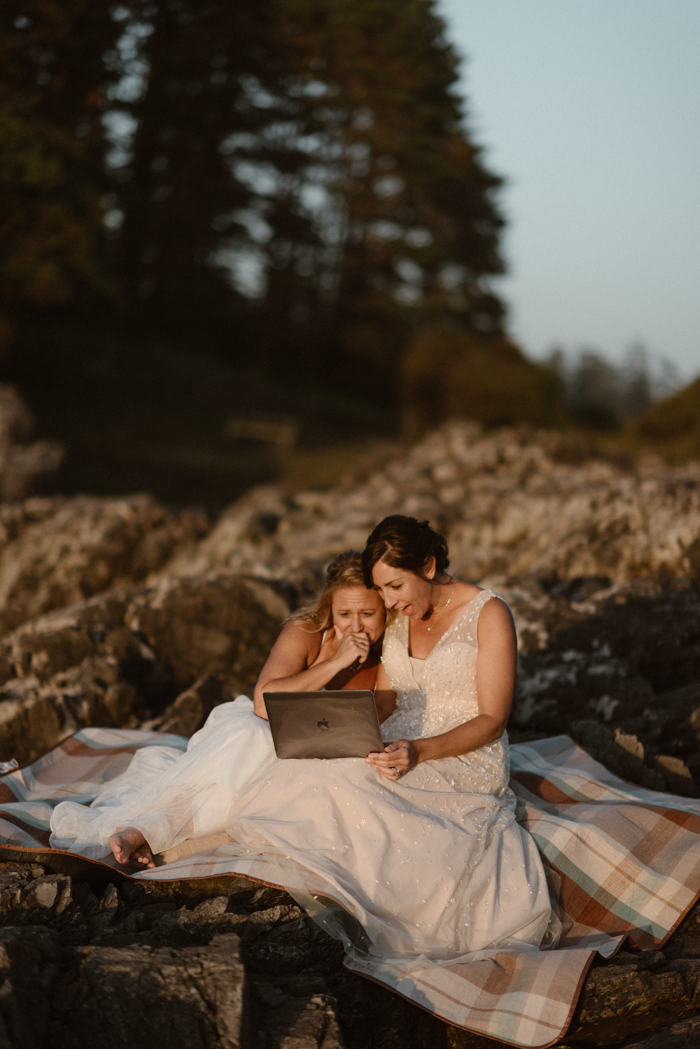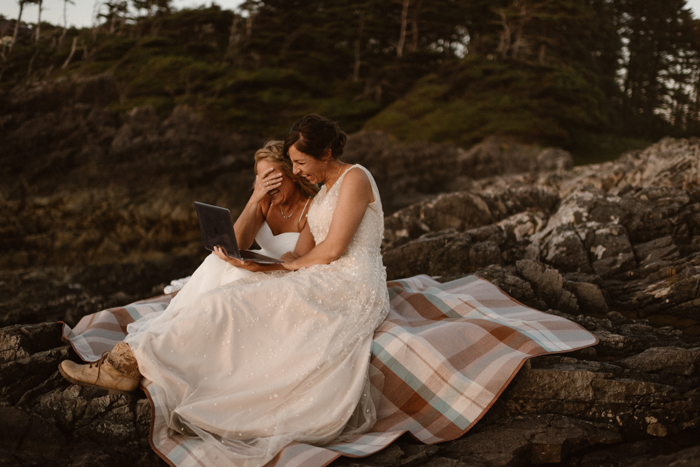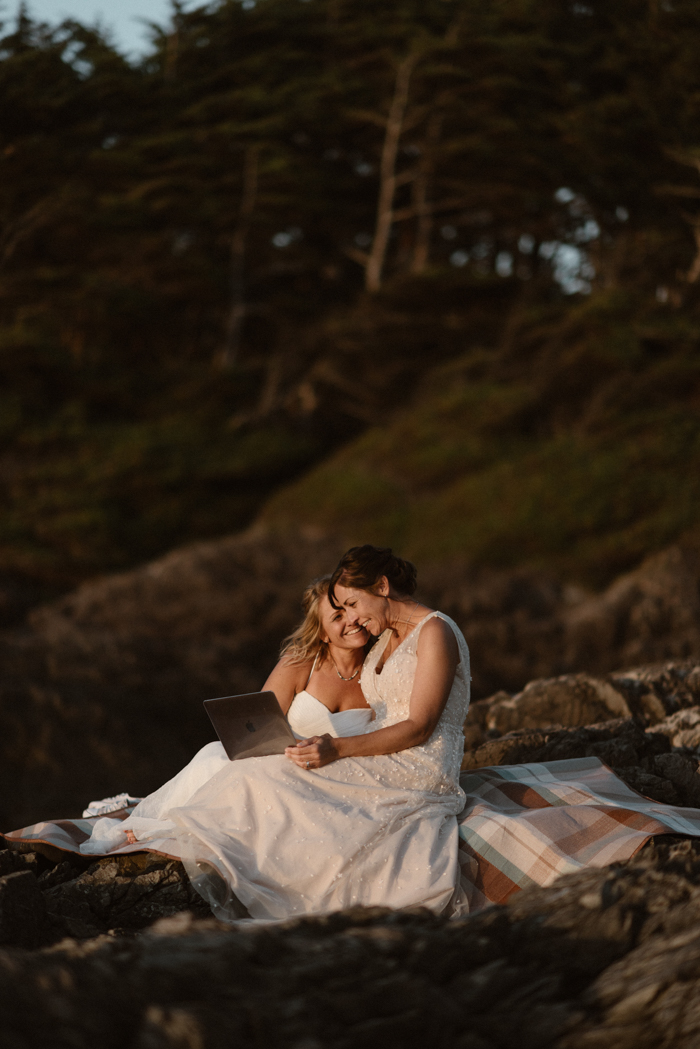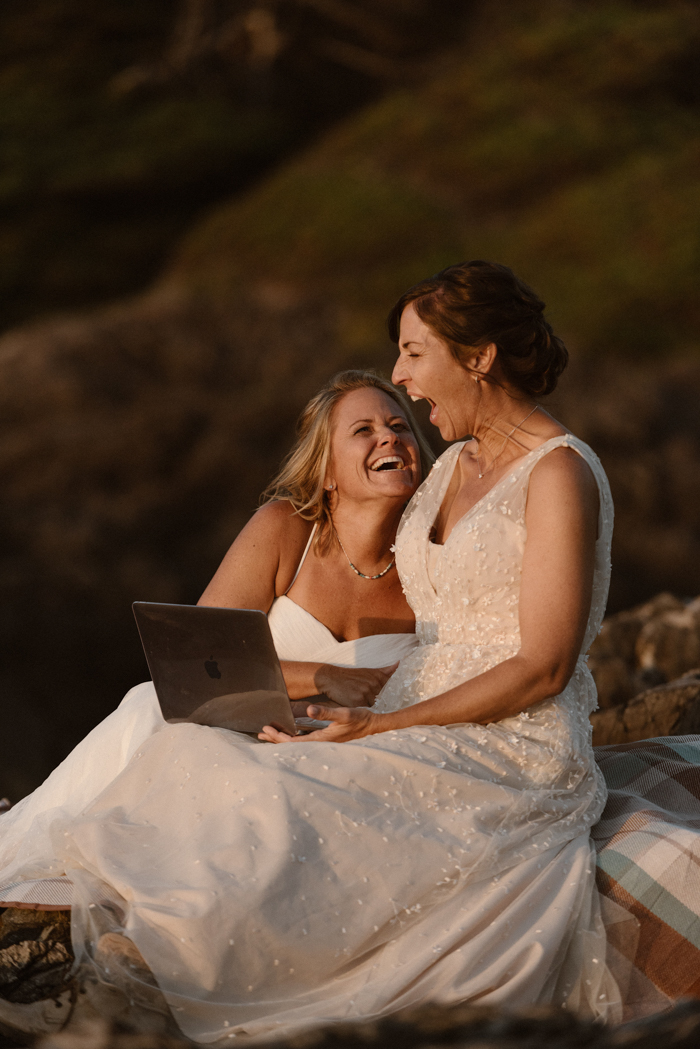 A big thanks to Maddie Mae Photo for sharing this British Columbia elopement with Junebug! For more adventurous elopements, then you absolutely have to see this epic Thailand elopement adventure.