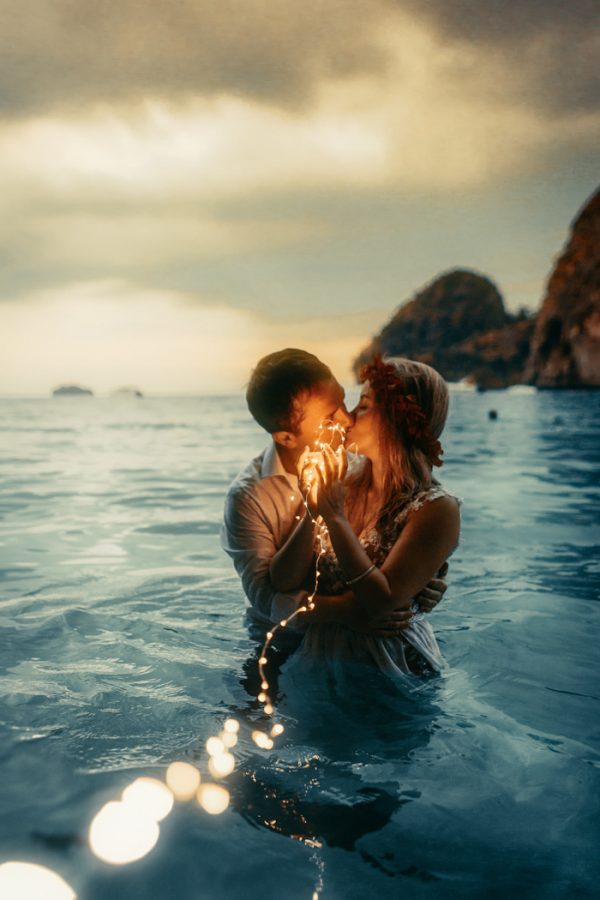 This isn't just your run-of-the-mill Thailand elopement – two people in love, a photographer, and elephants. Taisa and Rafael went on a grand adventure all over Thailand with their photographer, Gustavo Franco Fotografia. Exploring everything from the city to the beaches, we are in love with the sights, ornate detail of the temples, and golden light of the sunrise and sunset. Now it's time for Taisa and Rafael's next adventure: marriage.
The Couple:
Taisa and Rafael
The Wedding:
Bangkok, Chiang Mai, and Railay, Thailand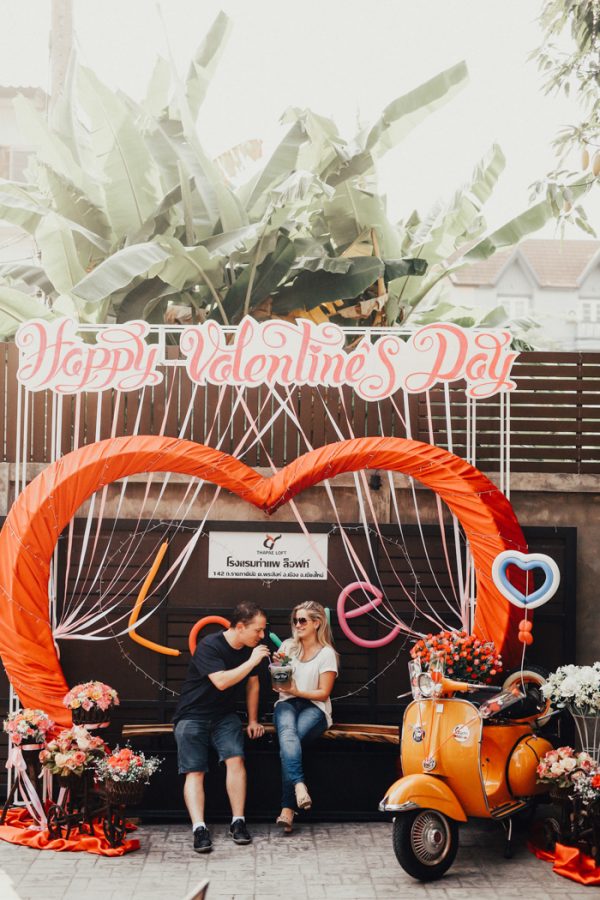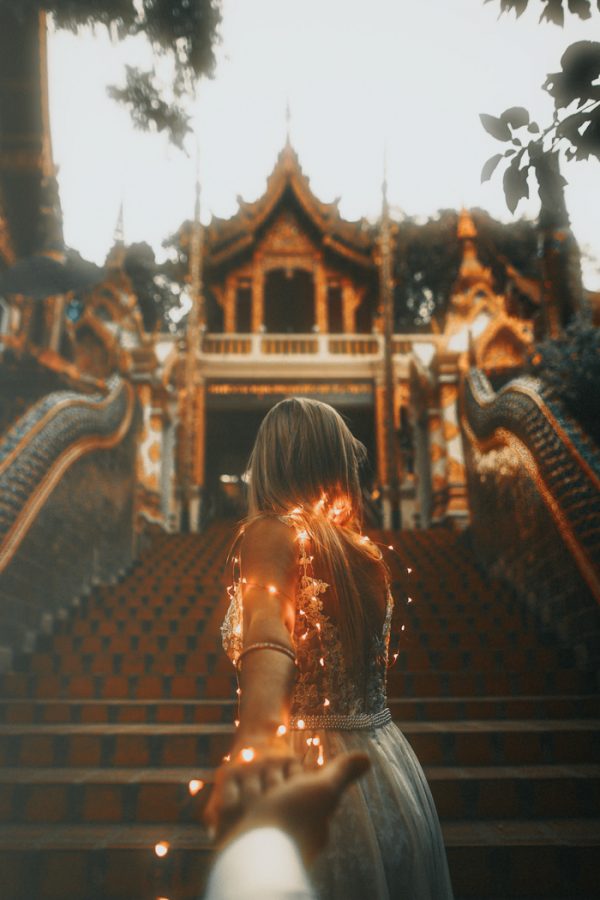 From the Photographer: We were going to Thailand with no expectations. It was a different world everywhere we went.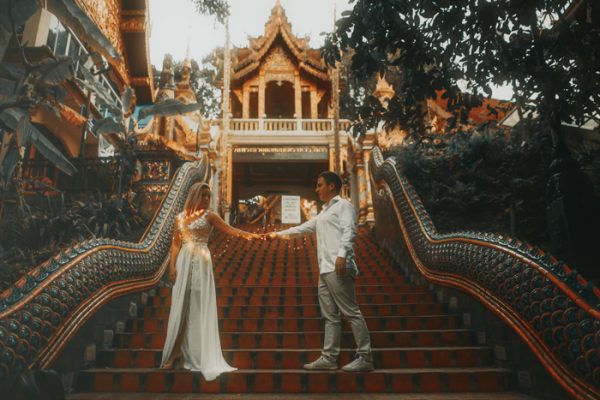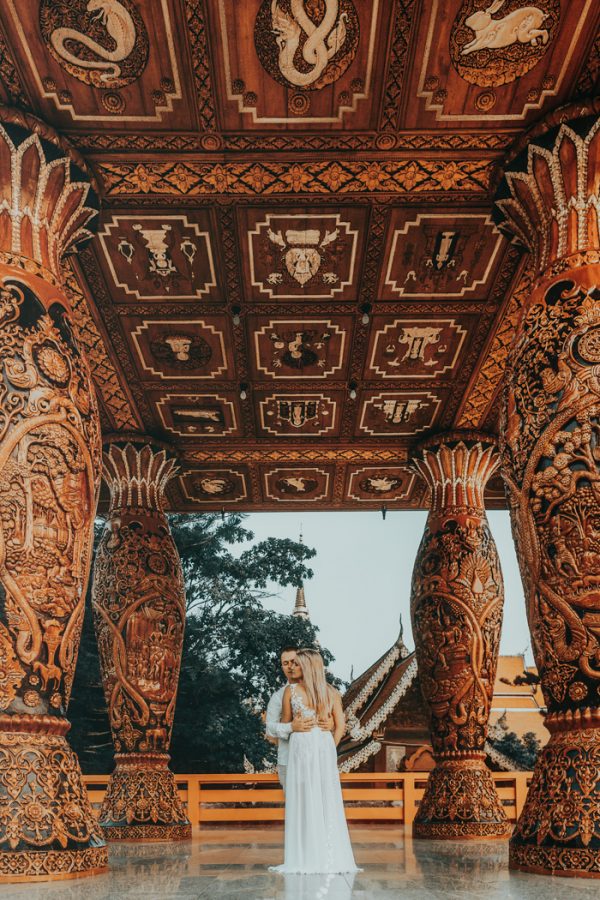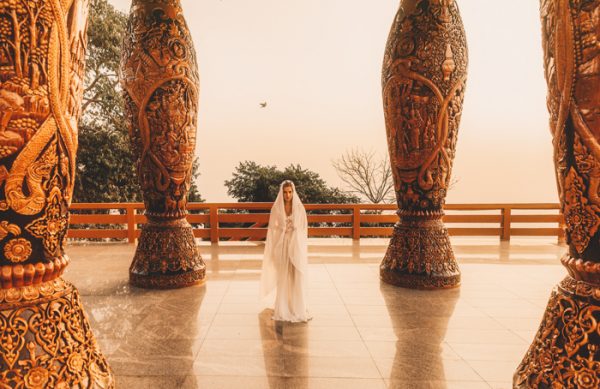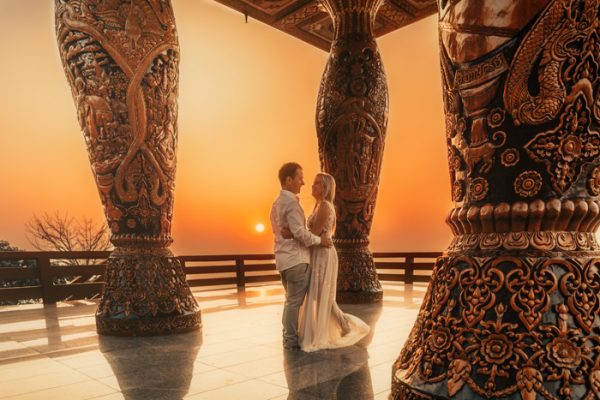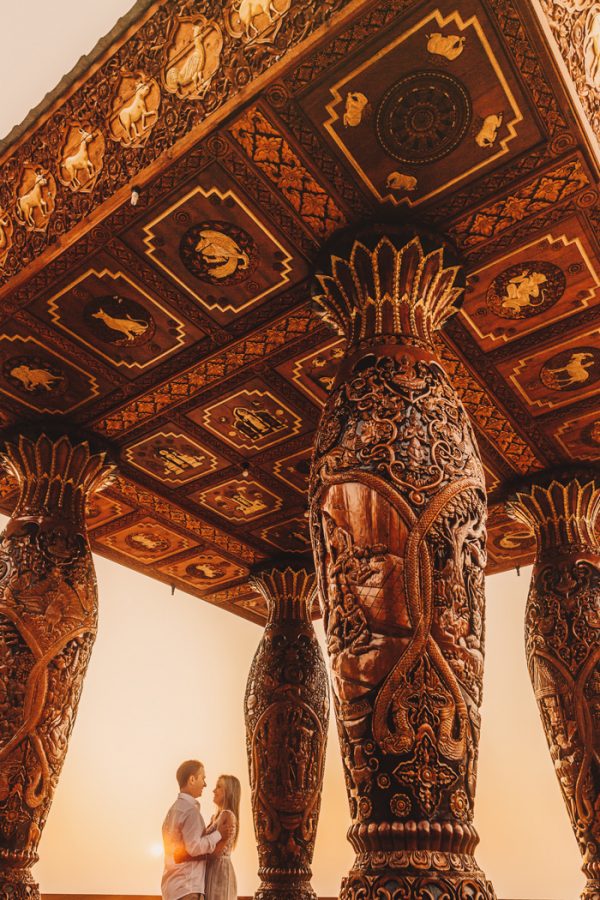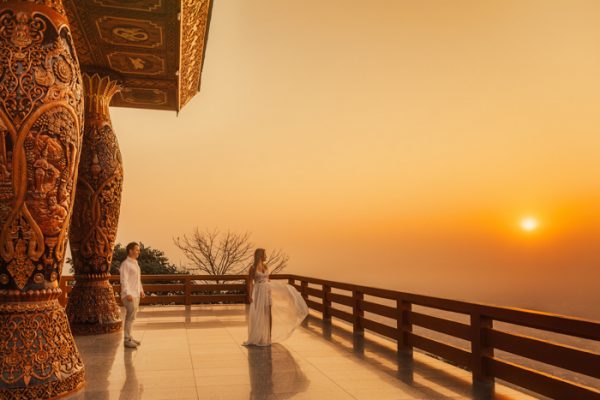 We decided with our guide to go out in Chiang Mai to do some portraits and ended up seeing the most beautiful sunrise imaginable. The light was touching us under monumental temples and we had very intense moments at that time in the morning. This was one of the most romantic moments.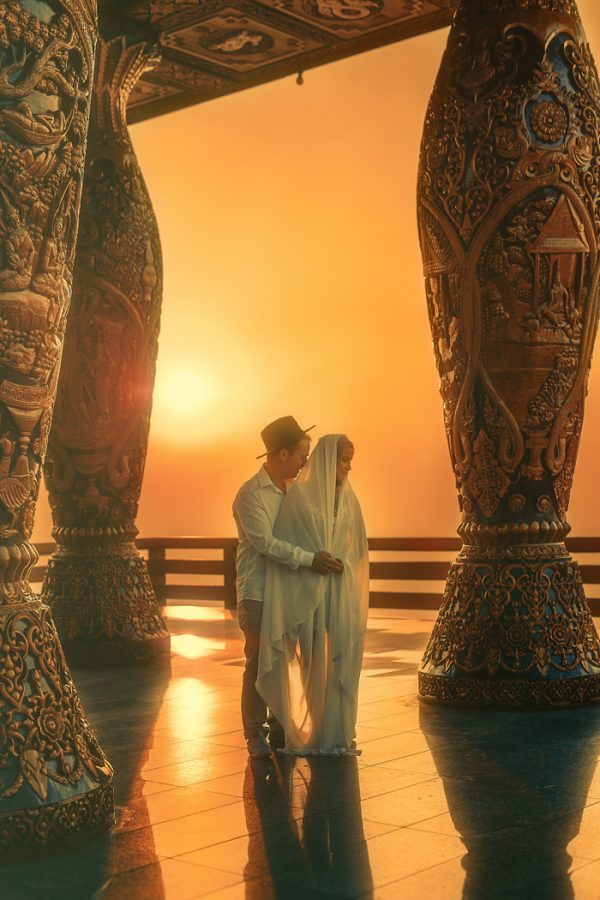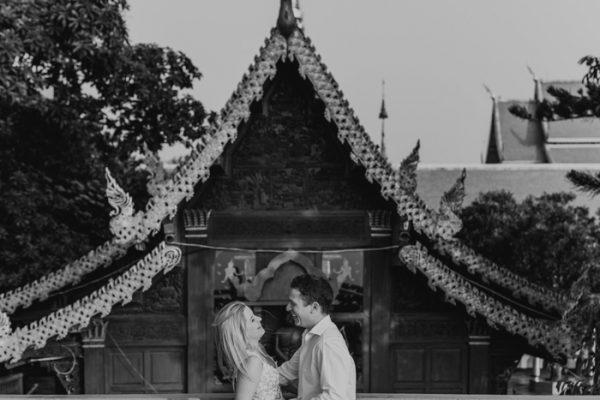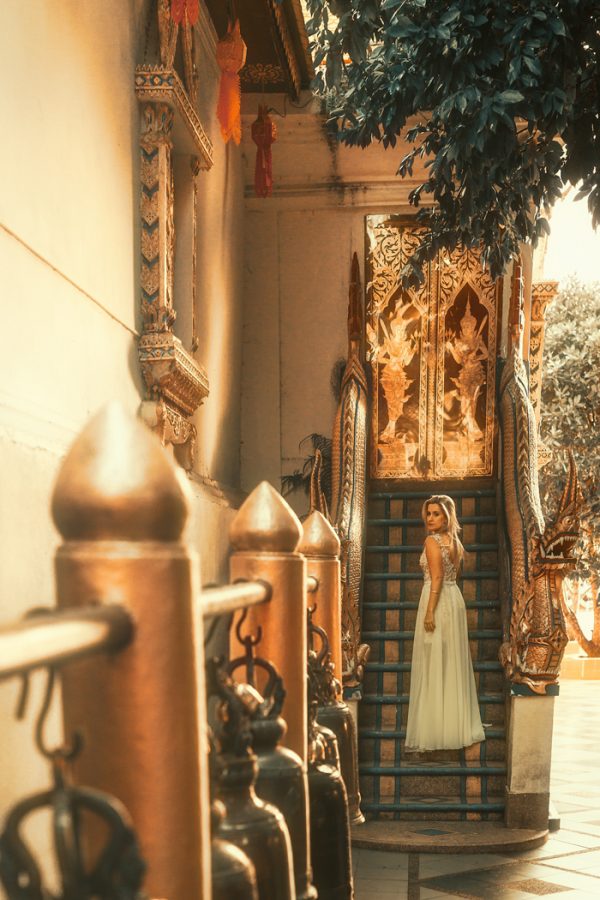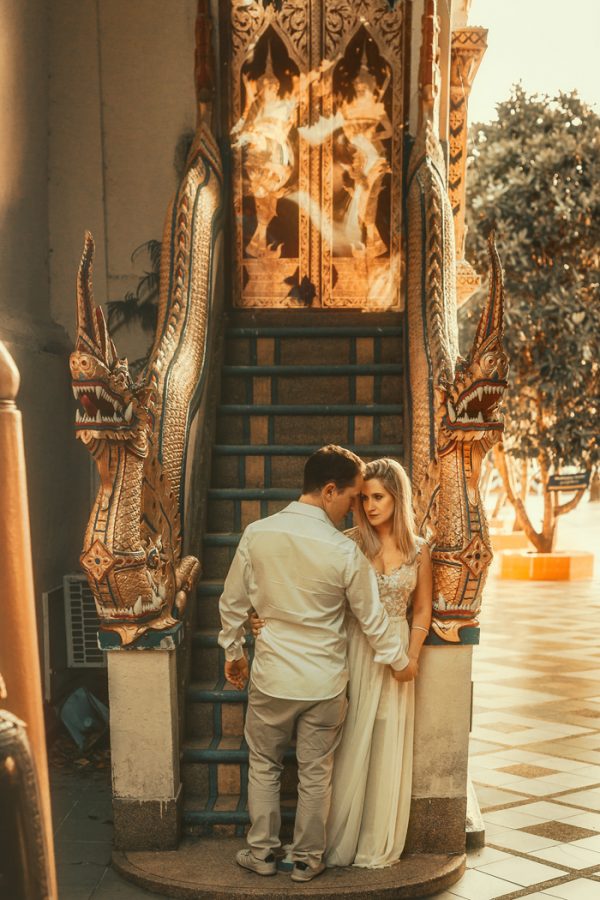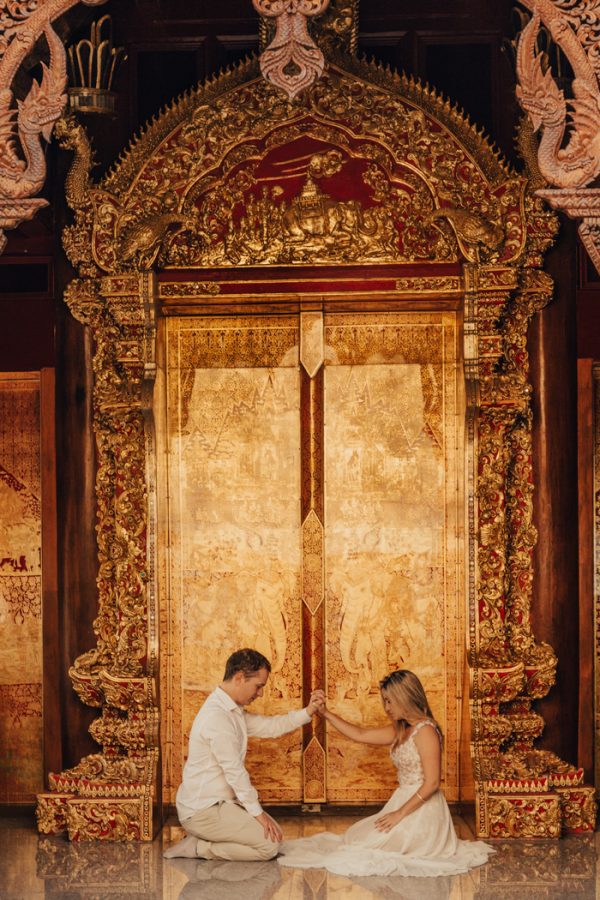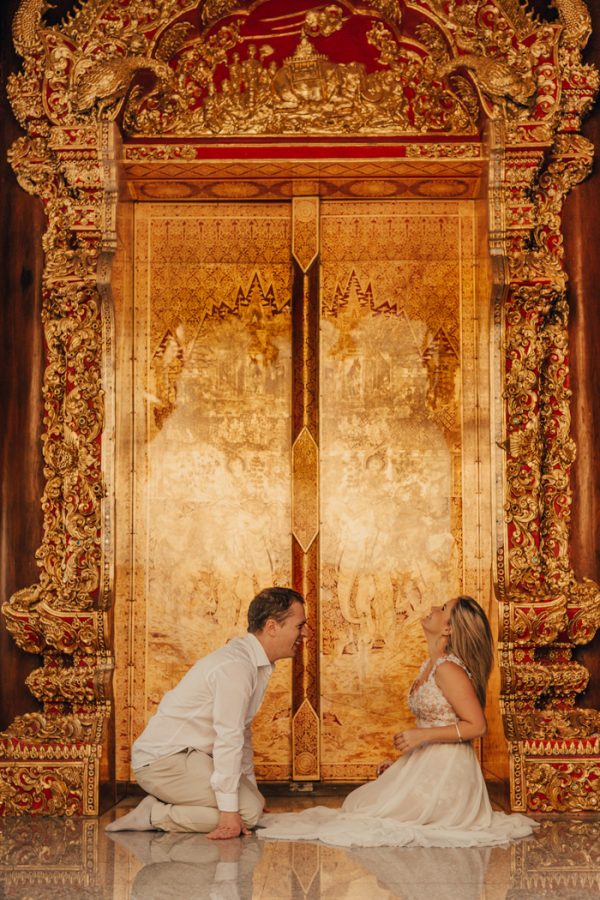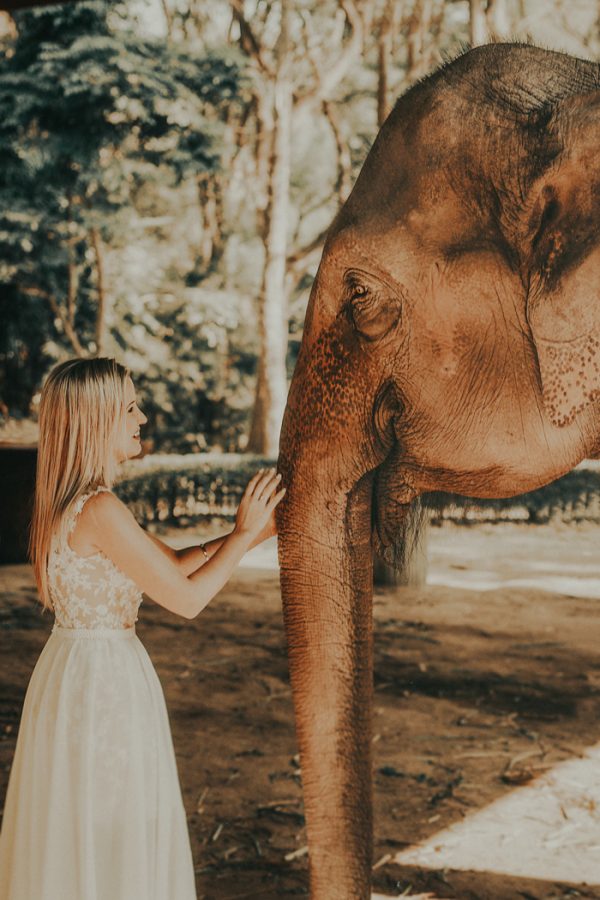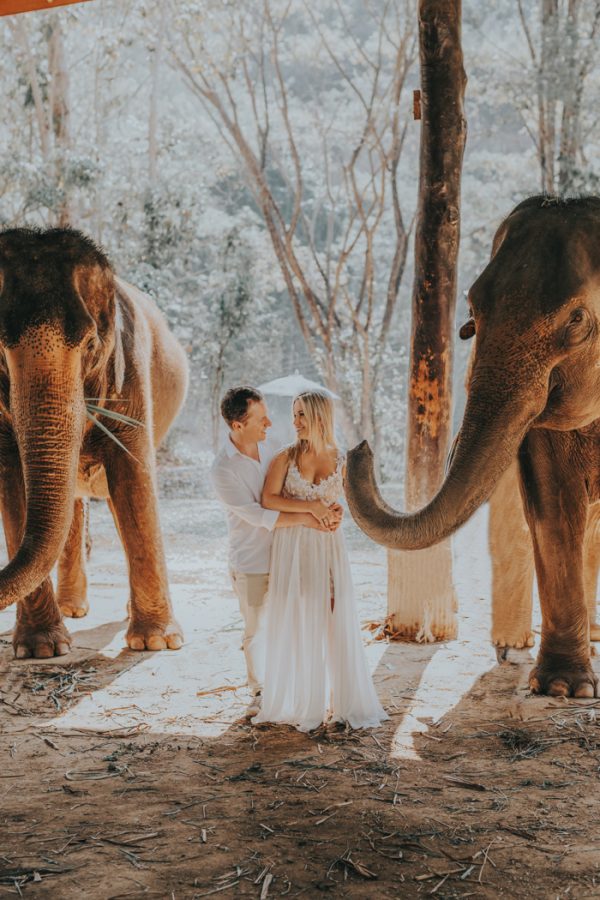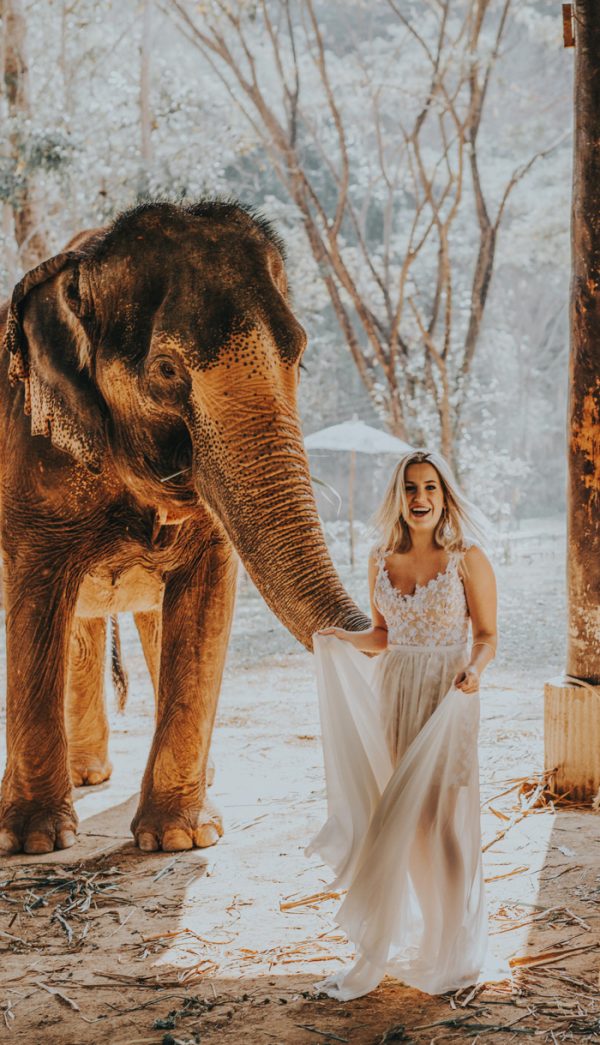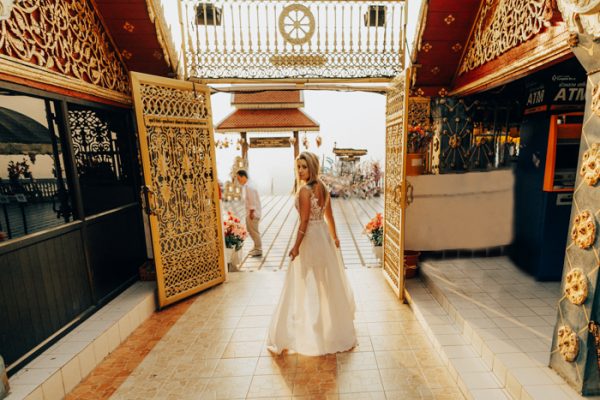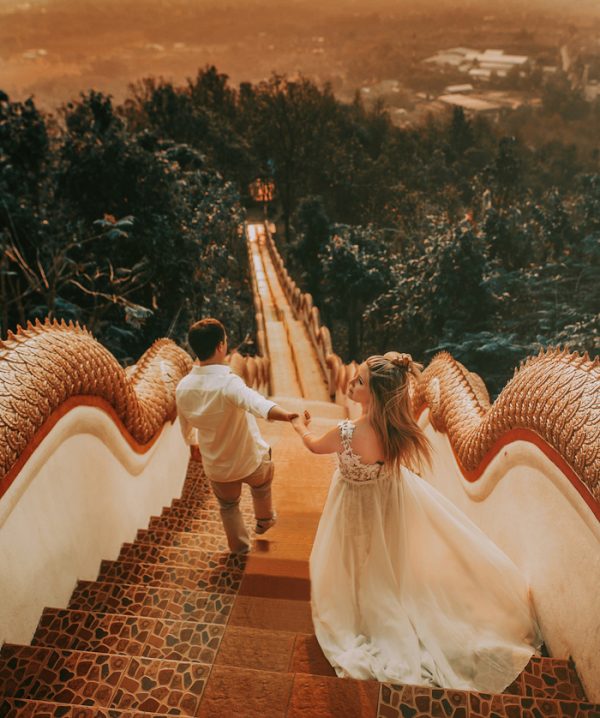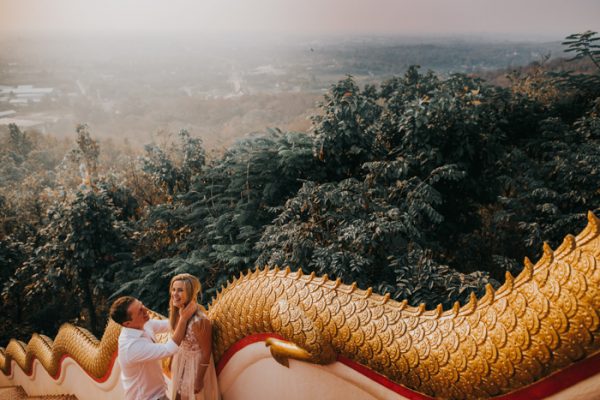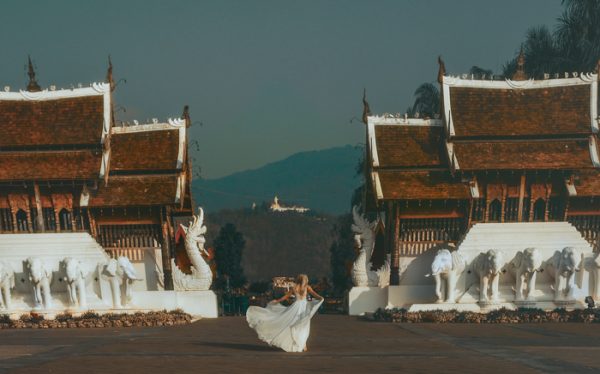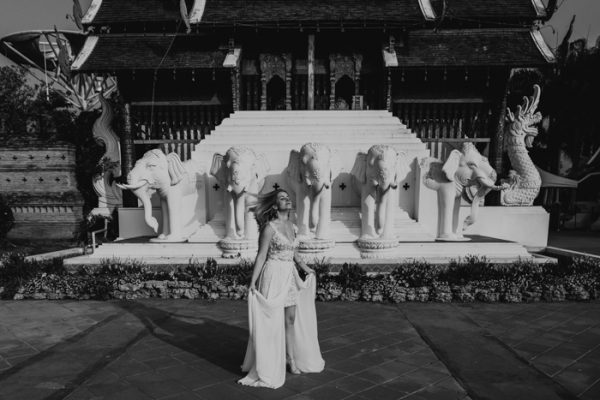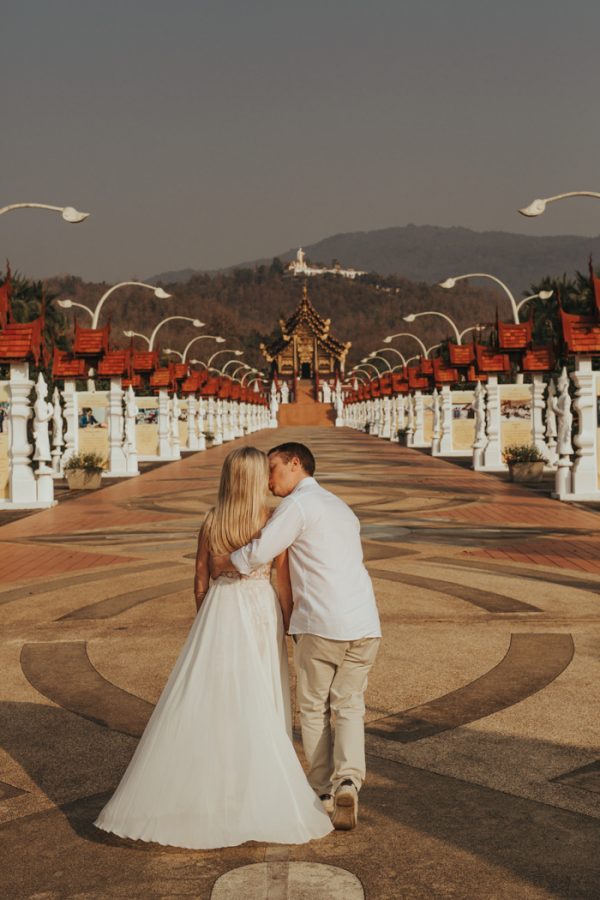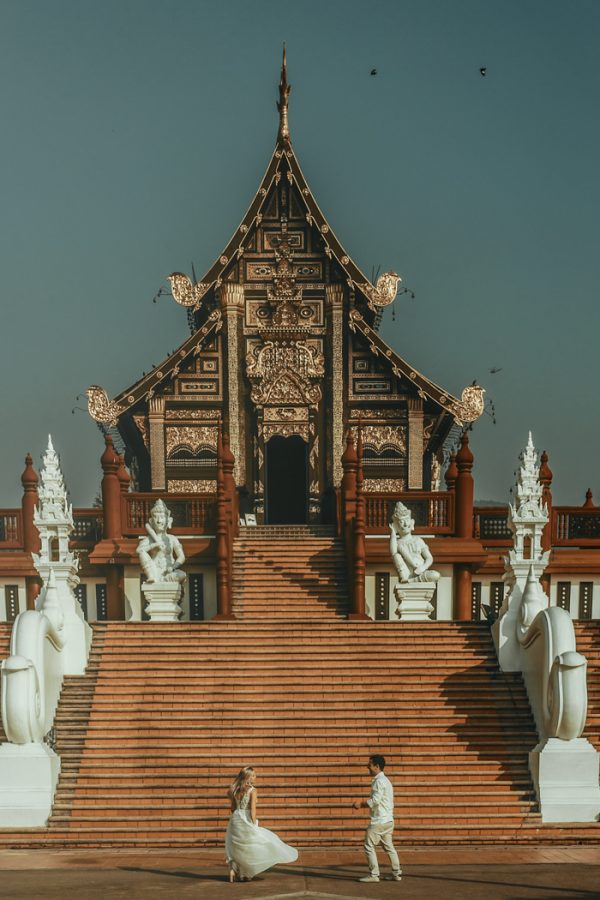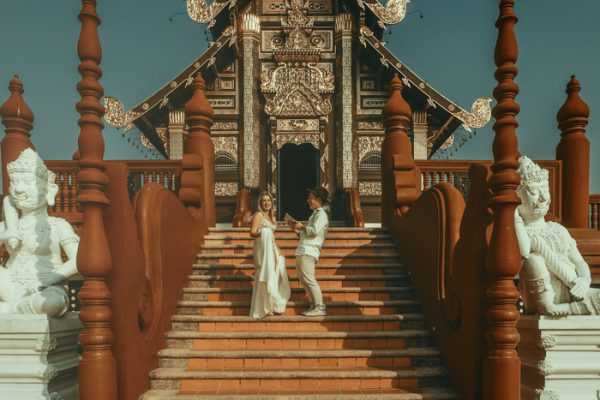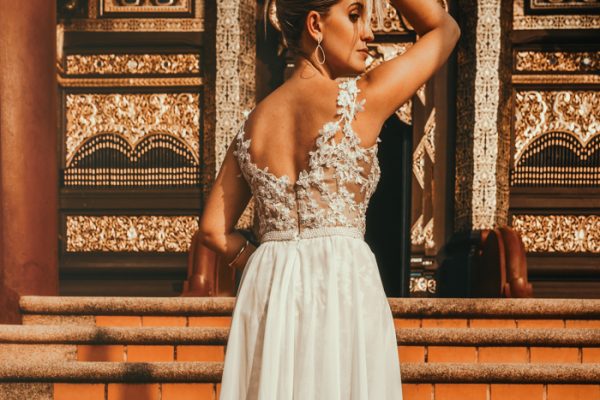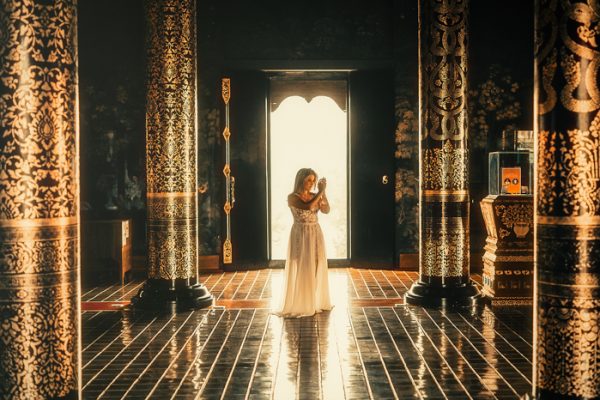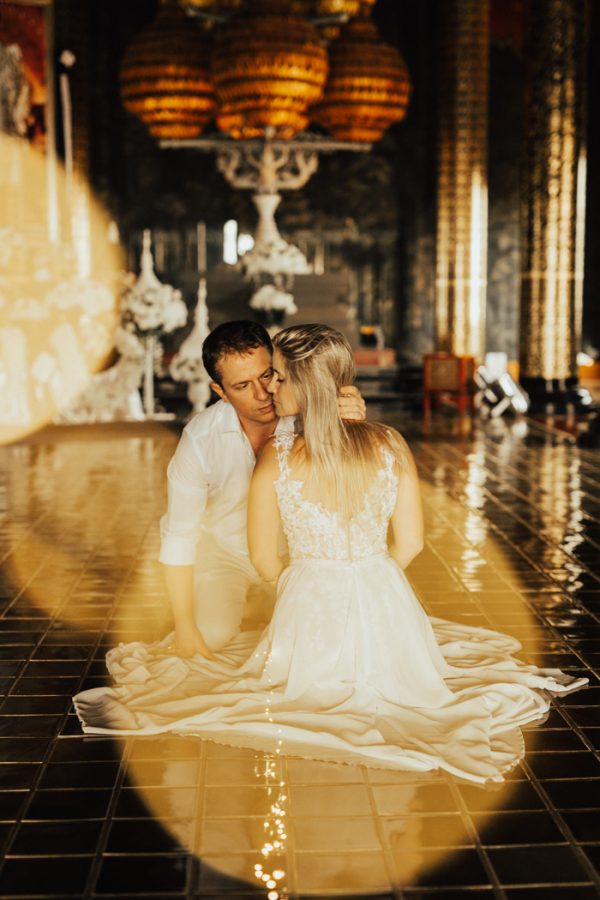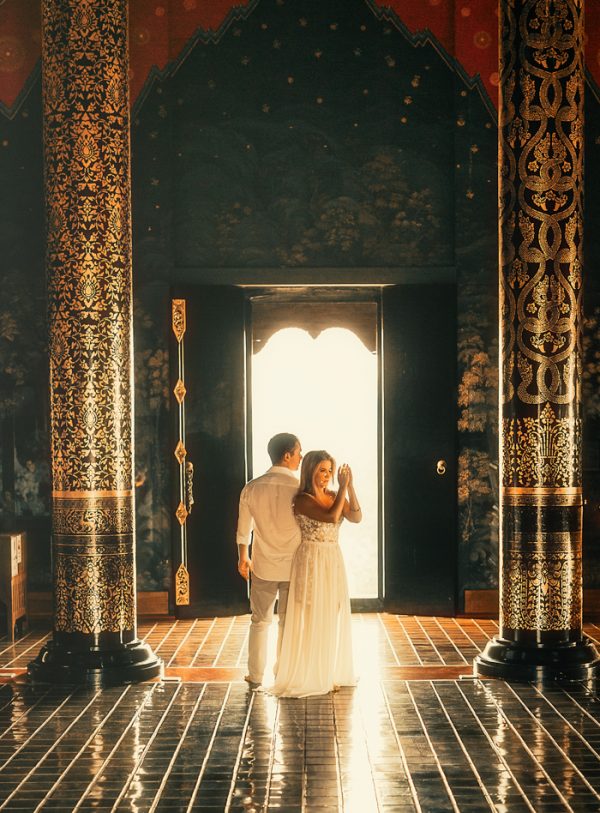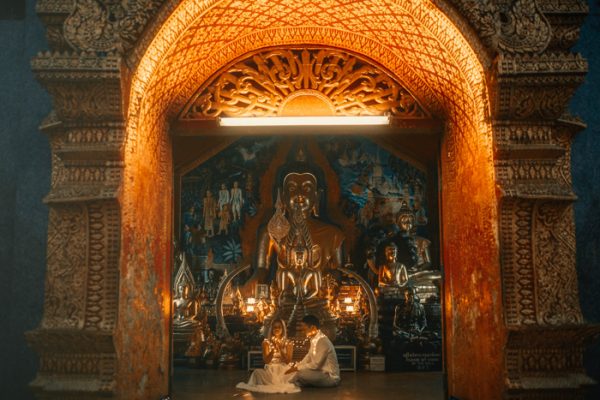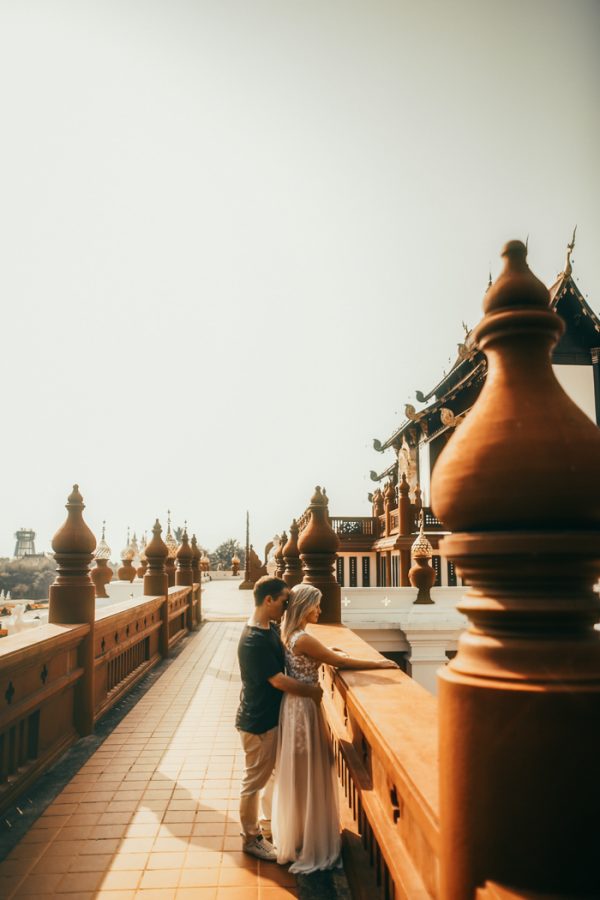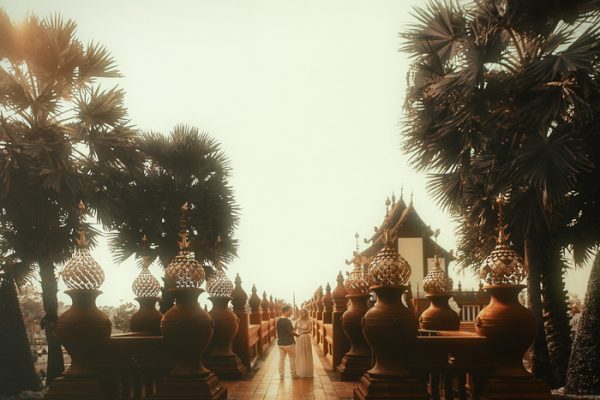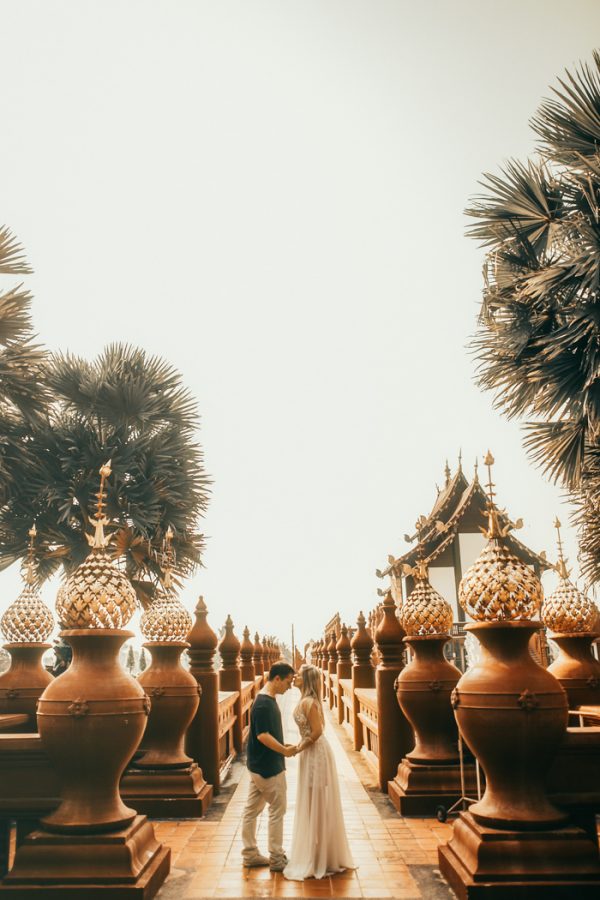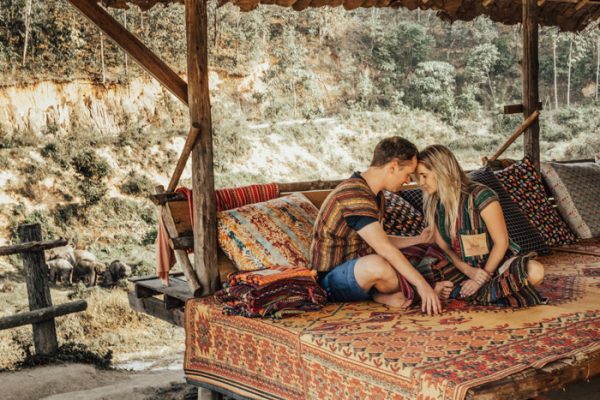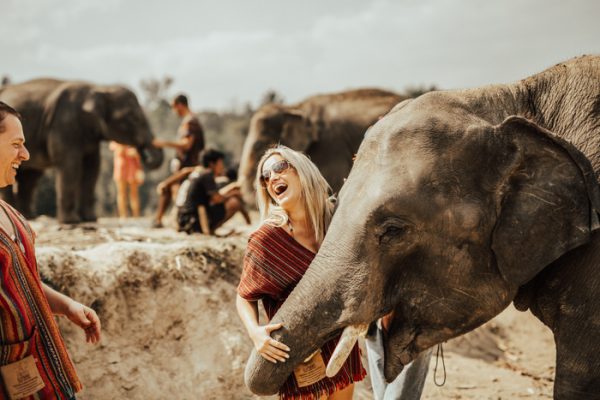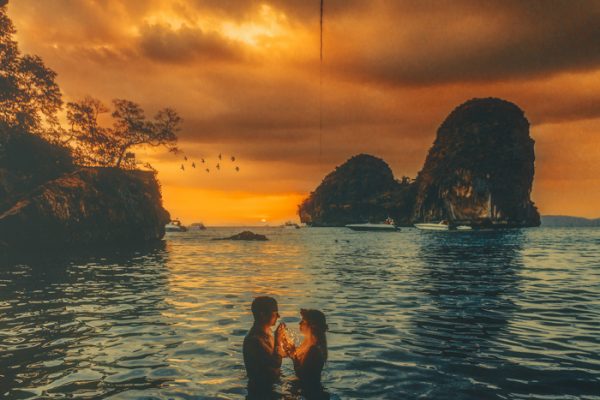 We also traveled to the beaches. In Railay, we climbed into a beautiful cave together. The sunset was as beautiful as you can imagine.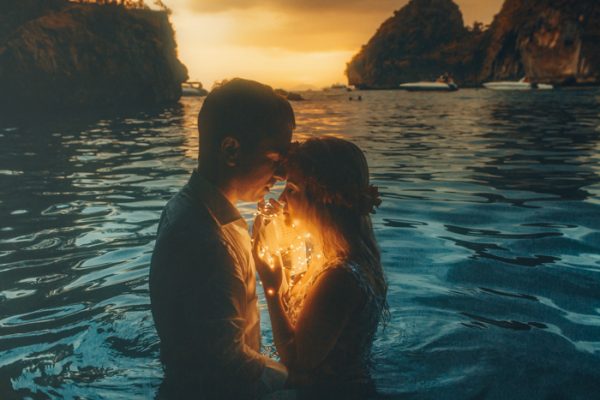 Congratulations to Taisa and Rafael on their Thailand elopement! For more elopement inspiration, check out this tropical garden elopement in Coqui Coqui Valladolid.