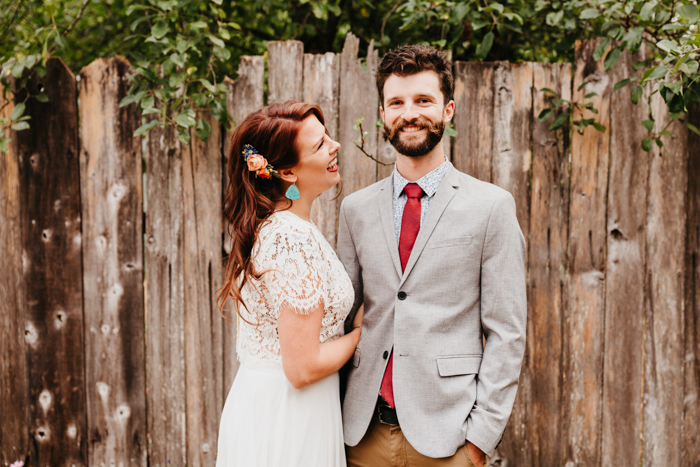 If sustainable, local, and sentimental vibes speak to your soul, then Shelby and Zack's homegrown wildflower wedding is exactly what you need today! This creative couple always knew they wanted their wedding day to not only take place in their hometown but to support the local businesses that make their town great. So, with the help of Fleurae florists, family, friends, and local businesses, the Shelby and Zack set up an outdoor ceremony at the groom's family home and an indoor/outdoor reception at The Vault that were filled with DIY touches, locally sourced goodies, and wildflowers everywhere you looked. The result was whimsical, vibrant, and reminiscent of carefree summer camp days. Kami Olavarria Photography captured every detail and the sweetest, most joyful newlywed portraits brilliantly!
The Couple:
Shelby and Zack
The Wedding:
Private Residence and The Vault, Olympia, Washington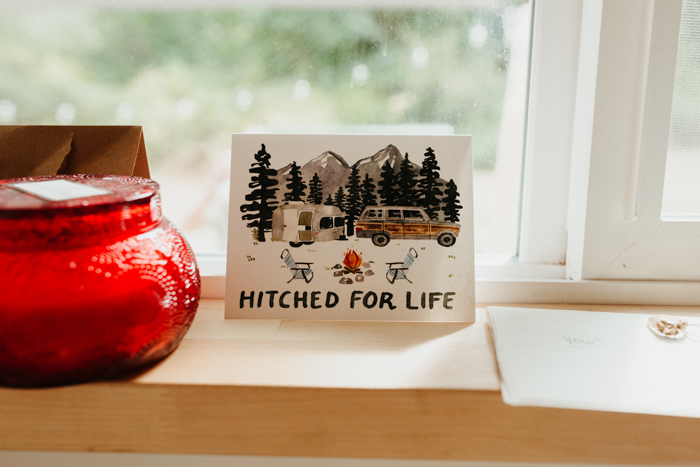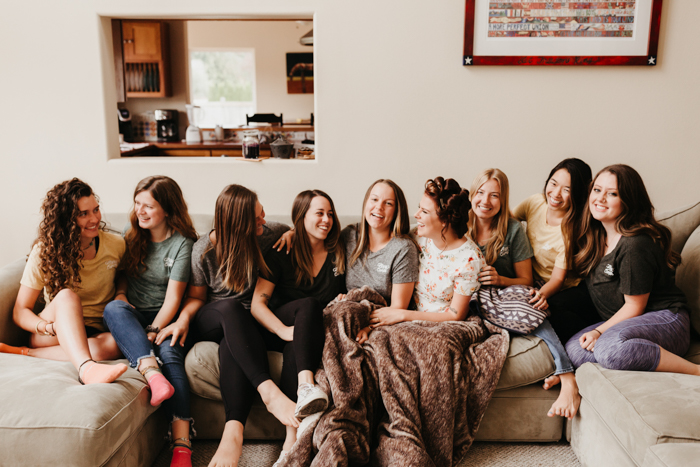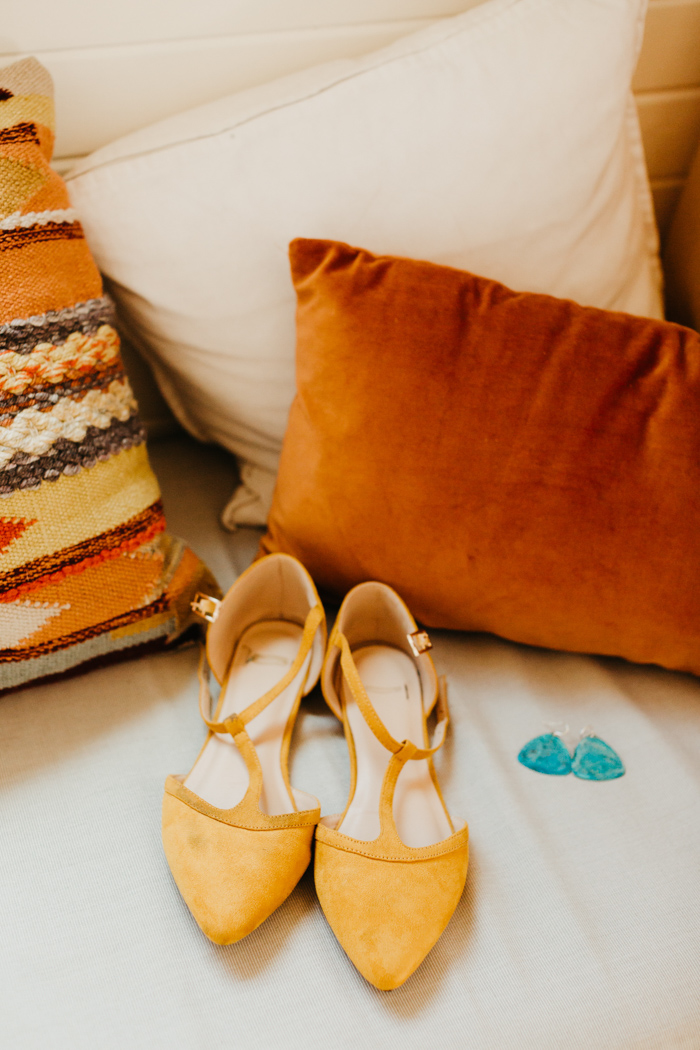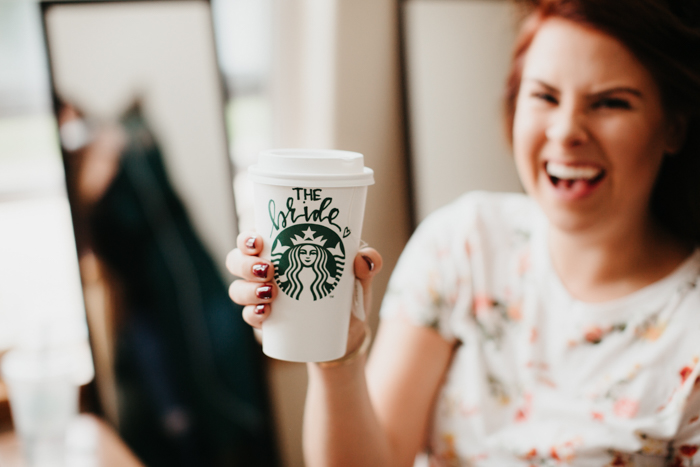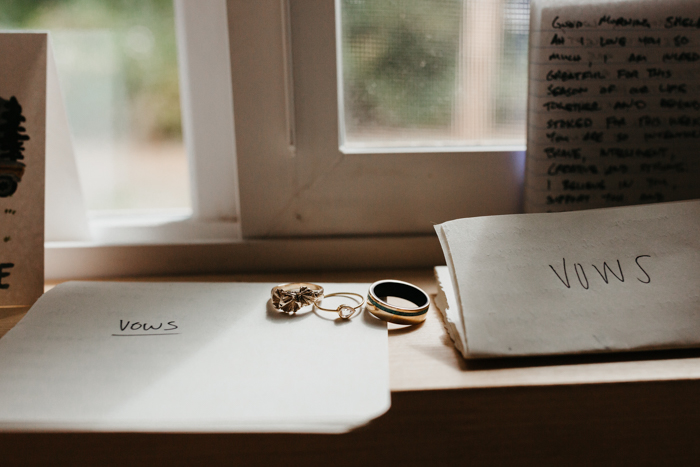 We absolutely desired to show our true personalities through our wedding celebration while also loving on our phenomenal community. We wanted to curate a gathering that felt incredibly fun, unique, easy going, sustainable and locally minded, and memorable to all of our guests. That was achieved by constantly communicating with each other, putting our hearts into planning our wedding weekend, and hiring amazing vendors whom we know personally and love!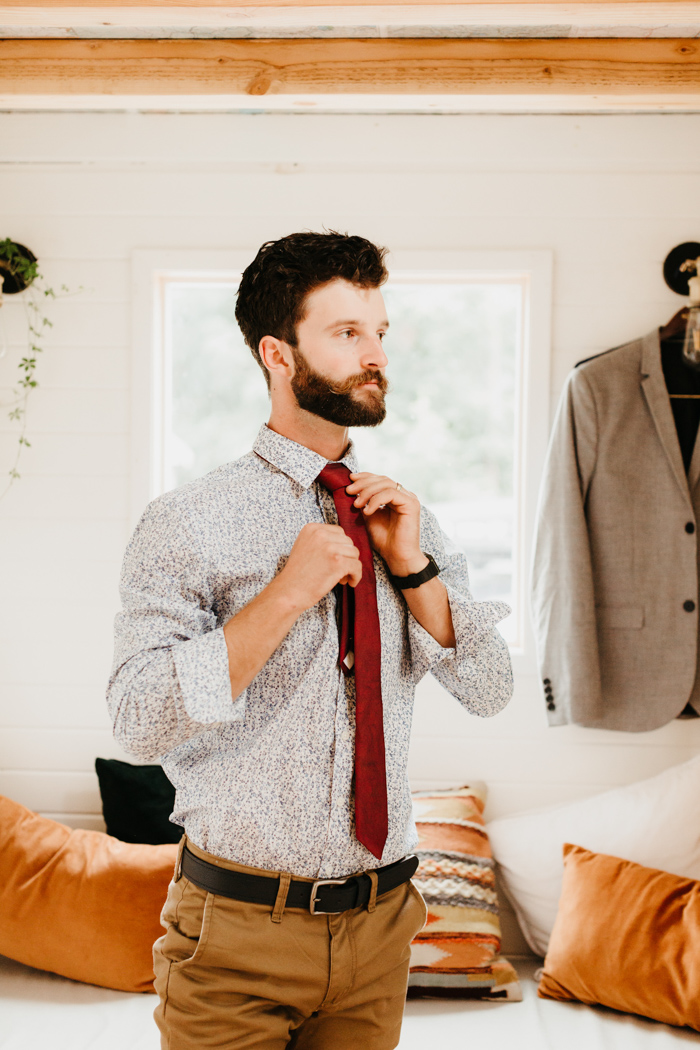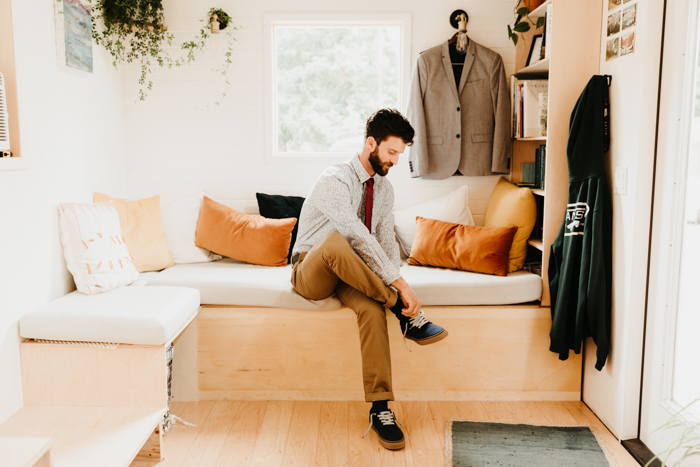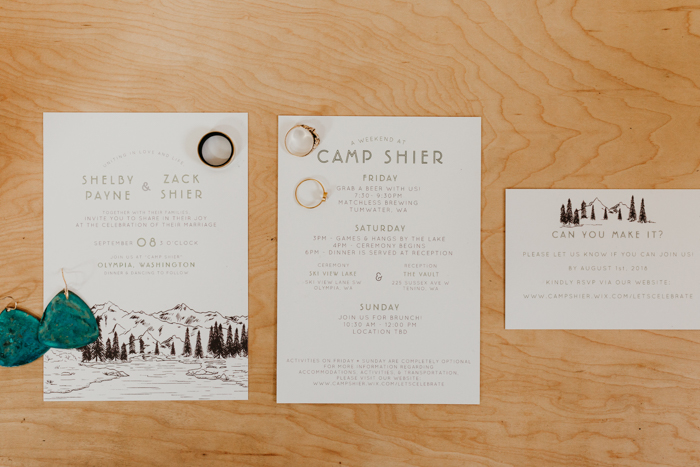 It was so very special to spend the morning together in the home that we built together- talking, writing, drinking coffee, and getting ready together. Starting our wedding day quietly and together was very grounding and special, and we continued to find moments alone together throughout the day. Zack holding my dress while I used the bathroom, driving our friend's car super fast down the road on the way to the ceremony, stopping by an antique store before the reception because we were early to be "announced." The silly yet simple moments with each other were the most meaningful.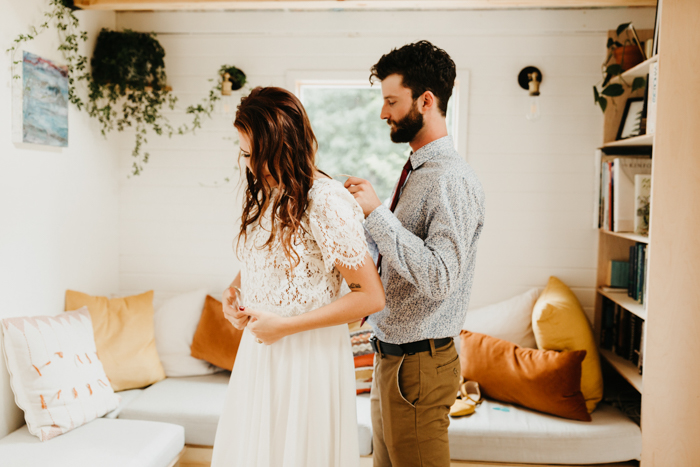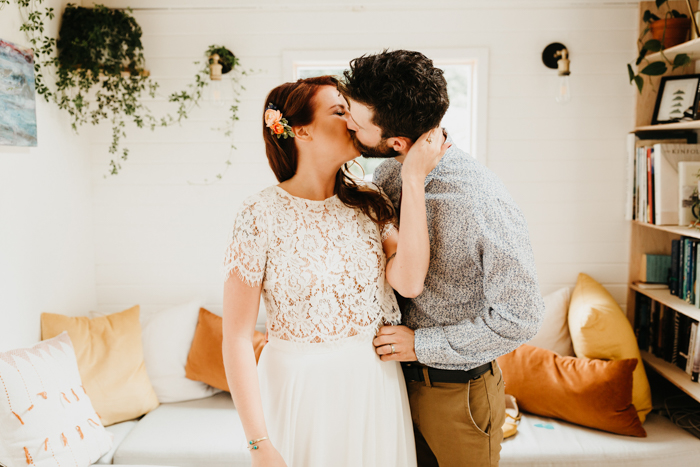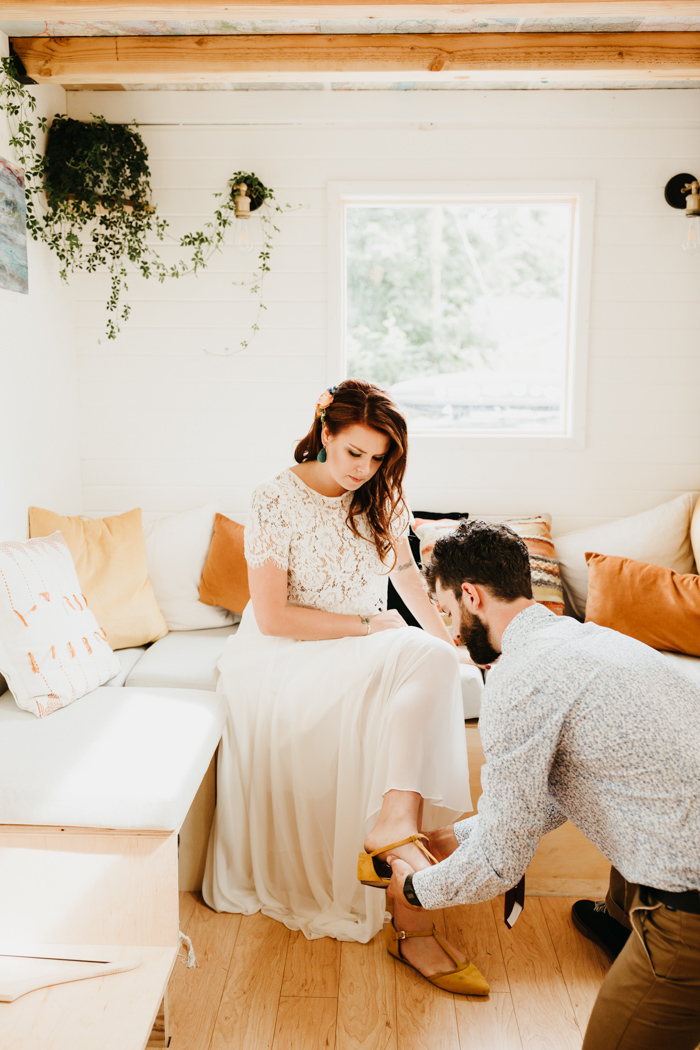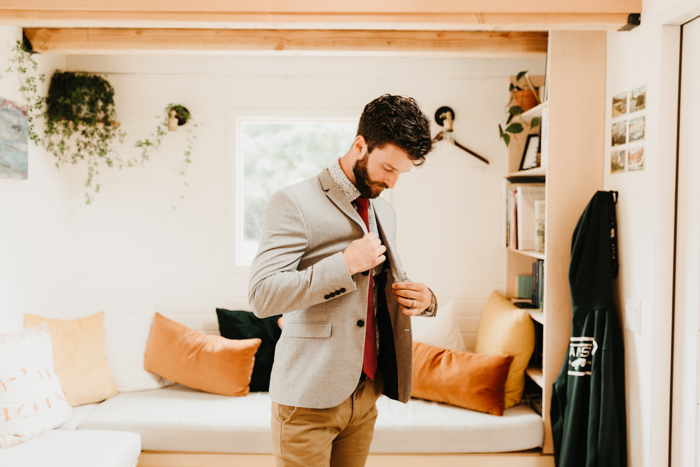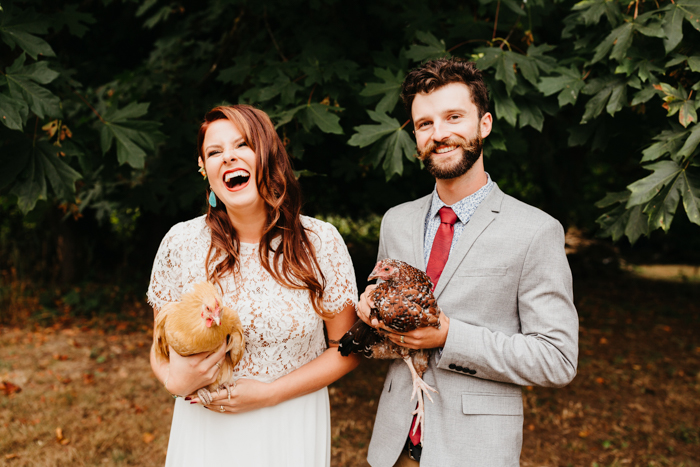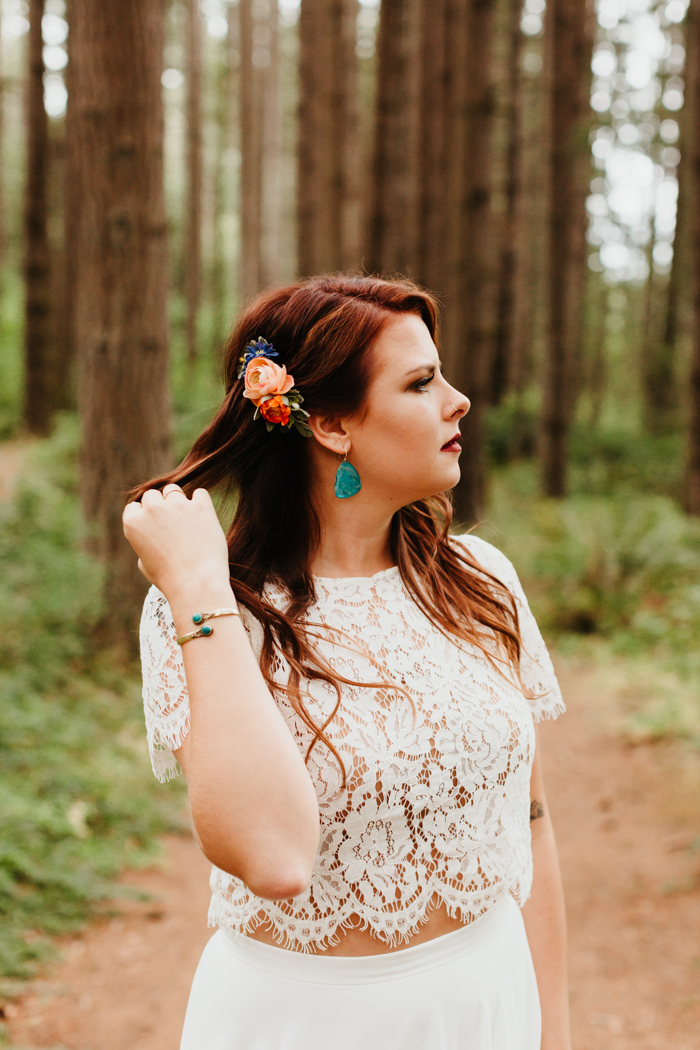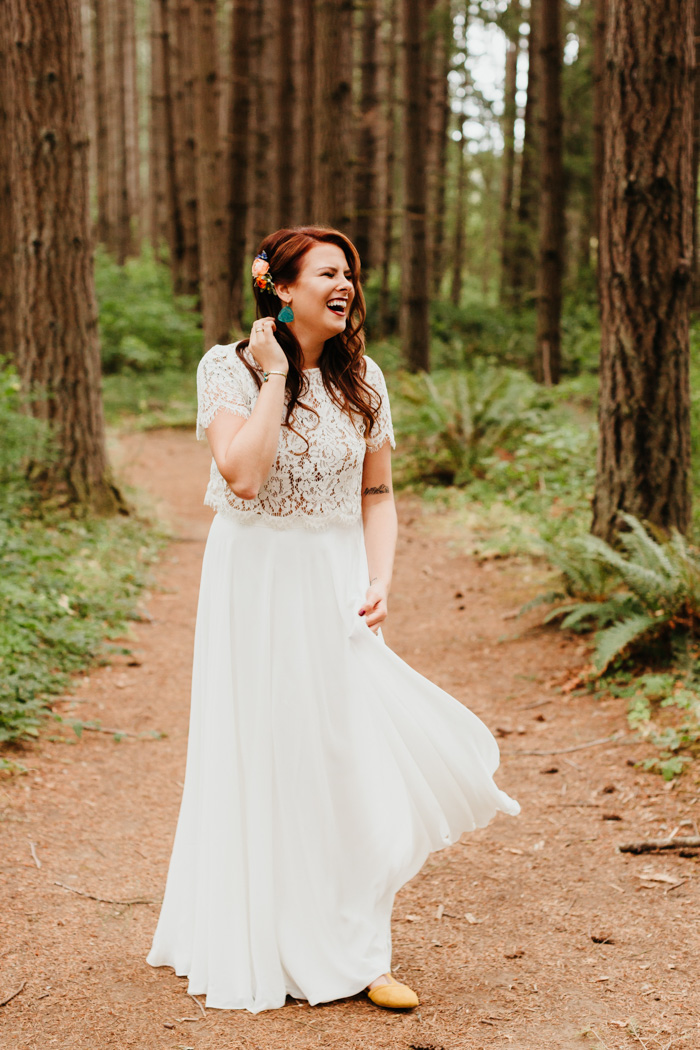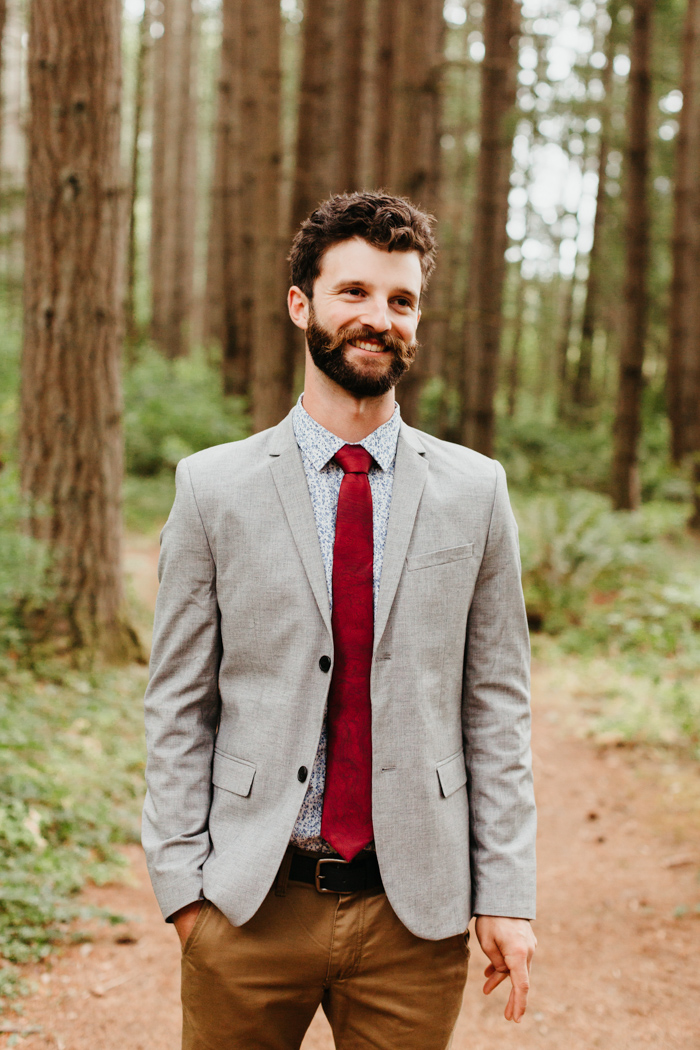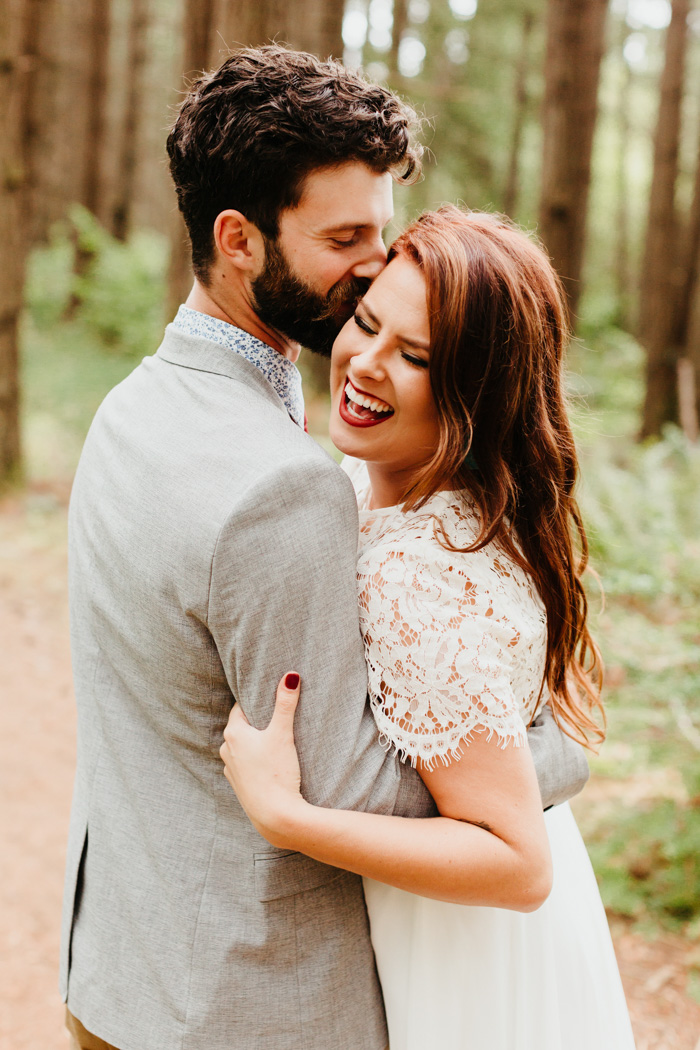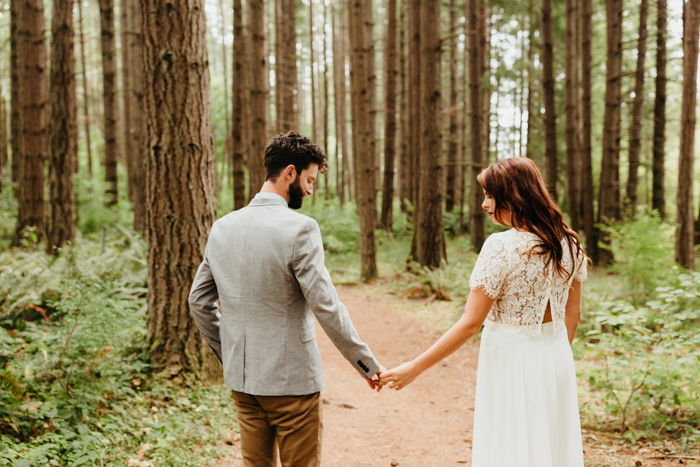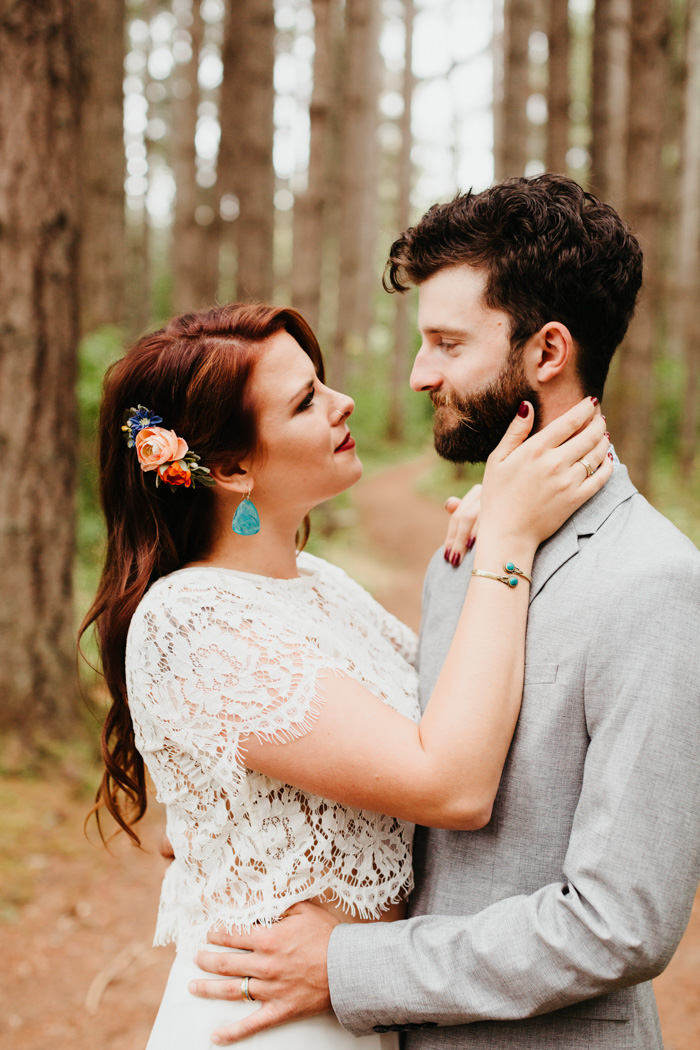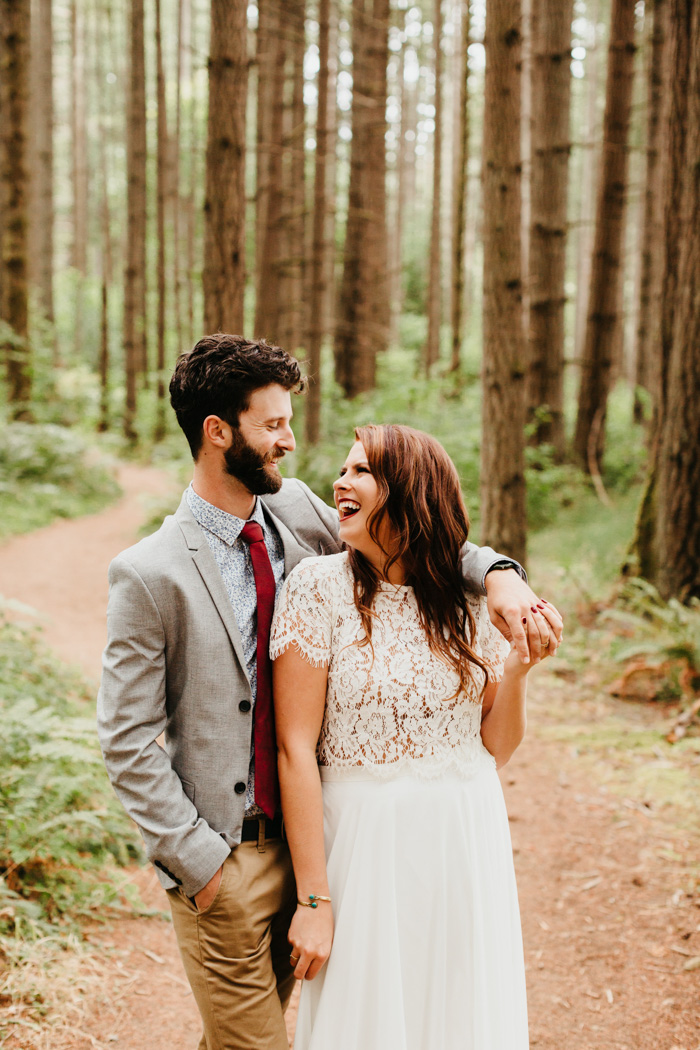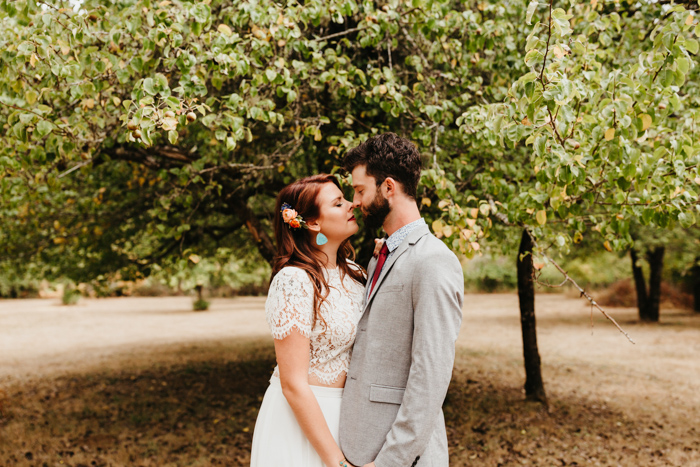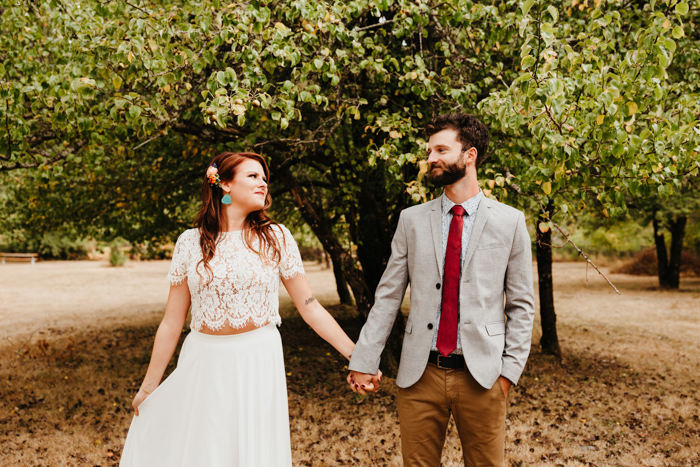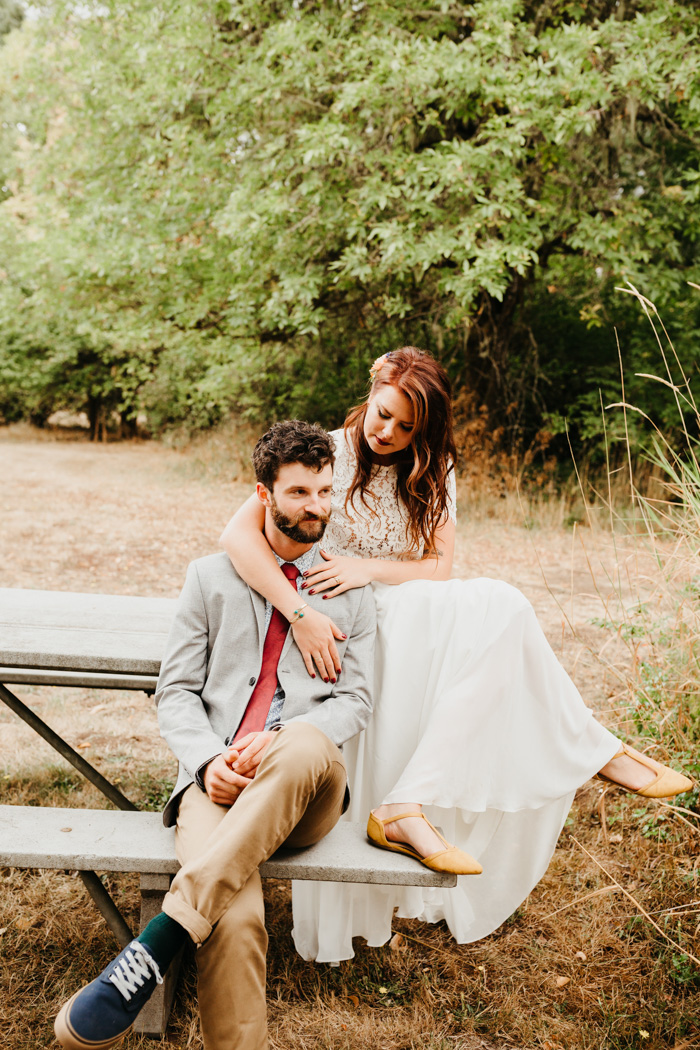 Before we got engaged, we discussed how important it was for us to get married in our hometown where we both currently live. We both grew up in Olympia, Wa, moved away for college, and moved back to the place that we love deeply! We chose to have our ceremony happen at the home where Zack grew up and picked a reception venue close by. It was integral for our wedding to be sustainable and one of the ways we achieved that goal was selecting local venues, vendors, etc. that would put resources back into the community we call home. It was extremely memorable to have all of our closest friends and family venture to a place we feel so connected to!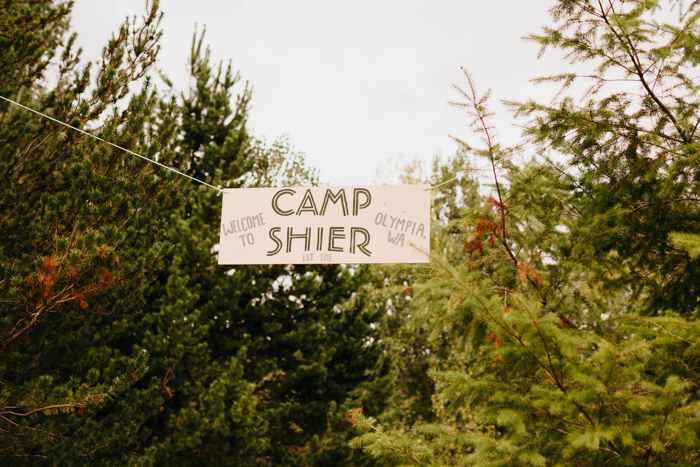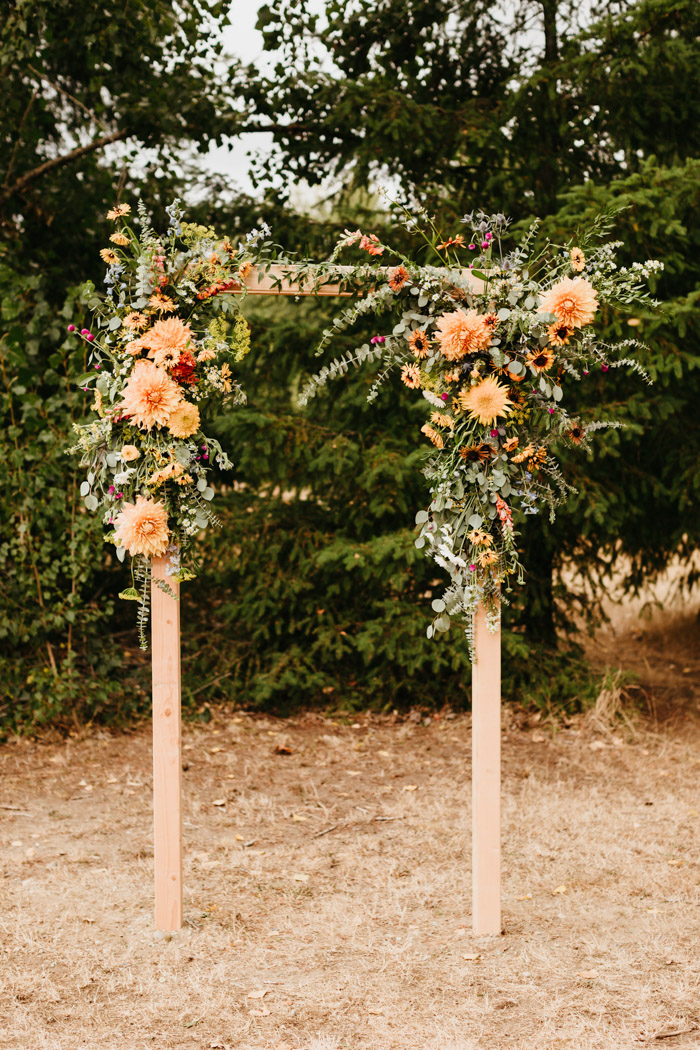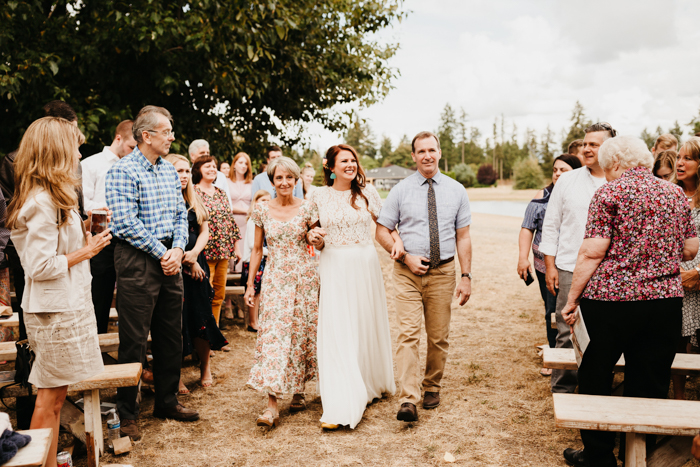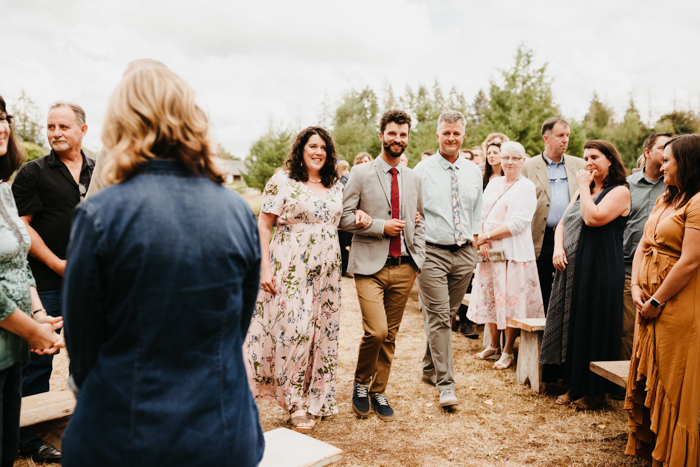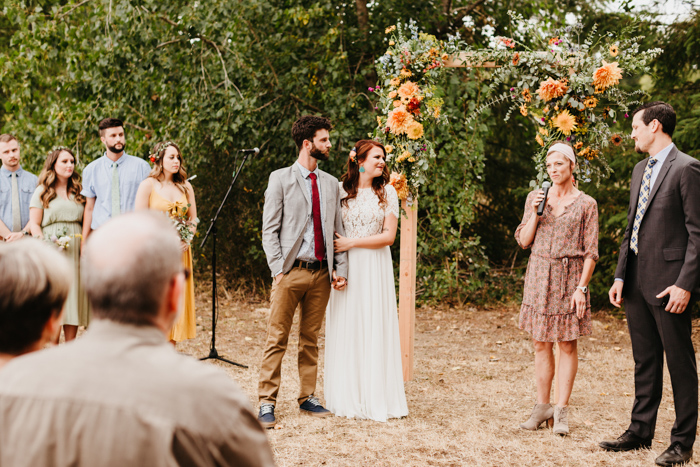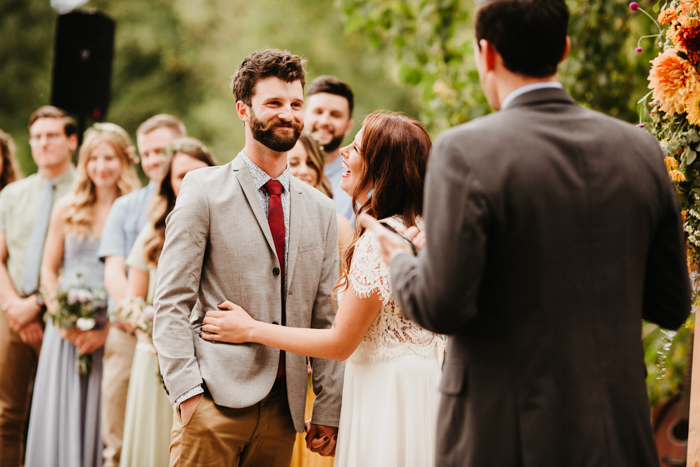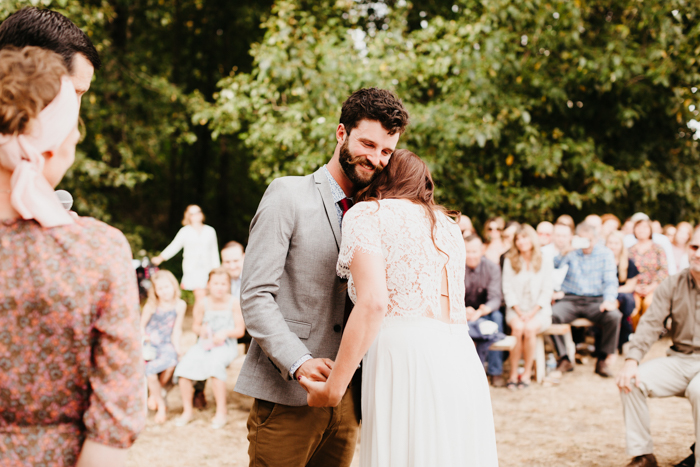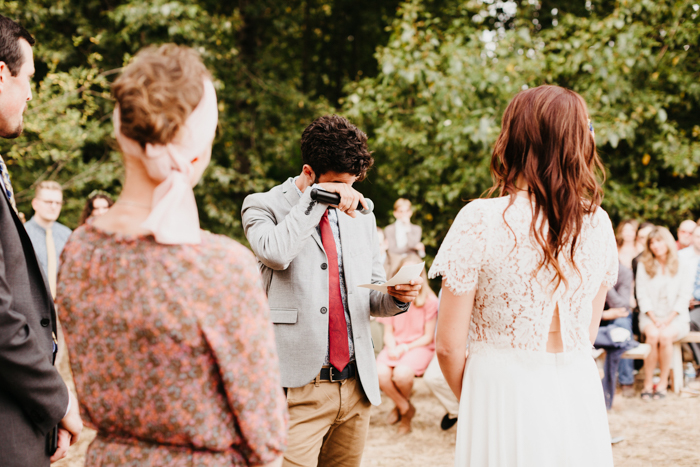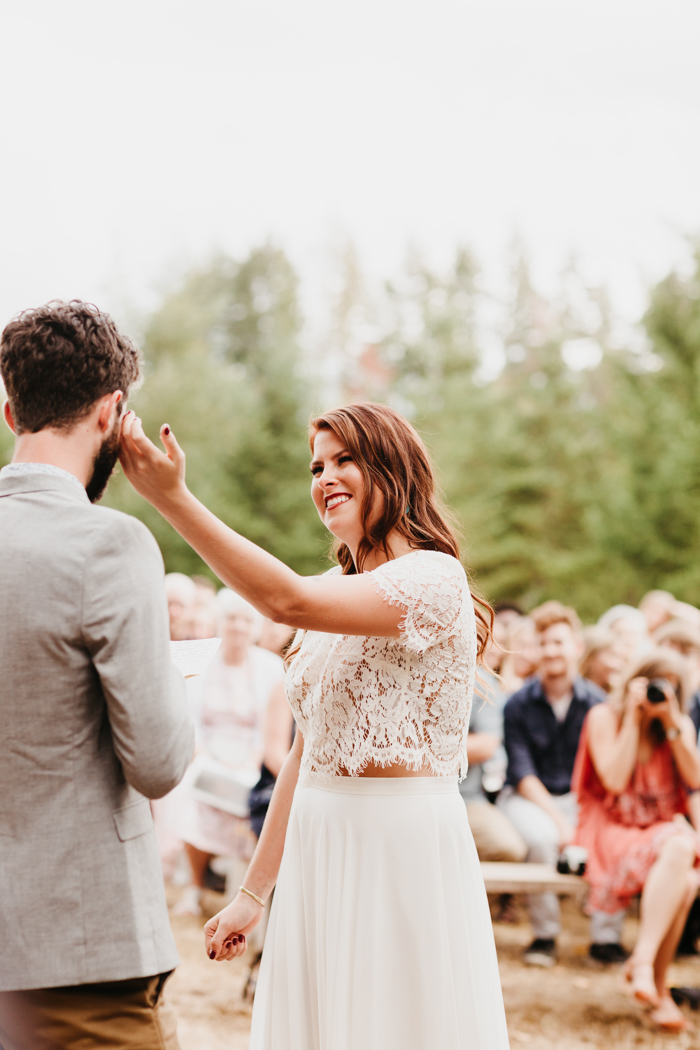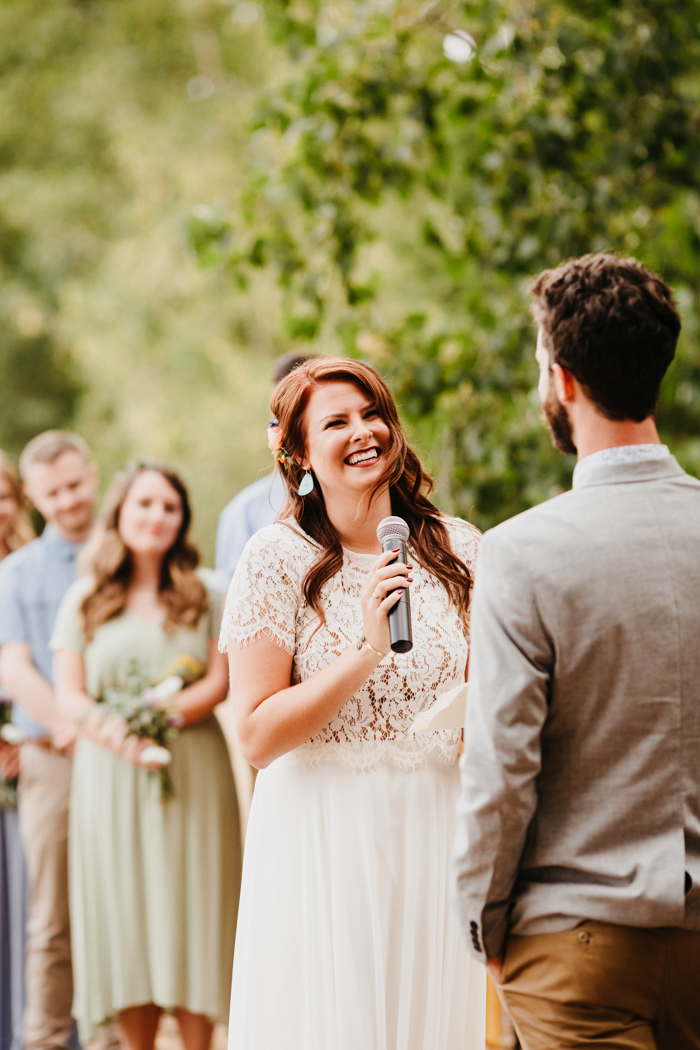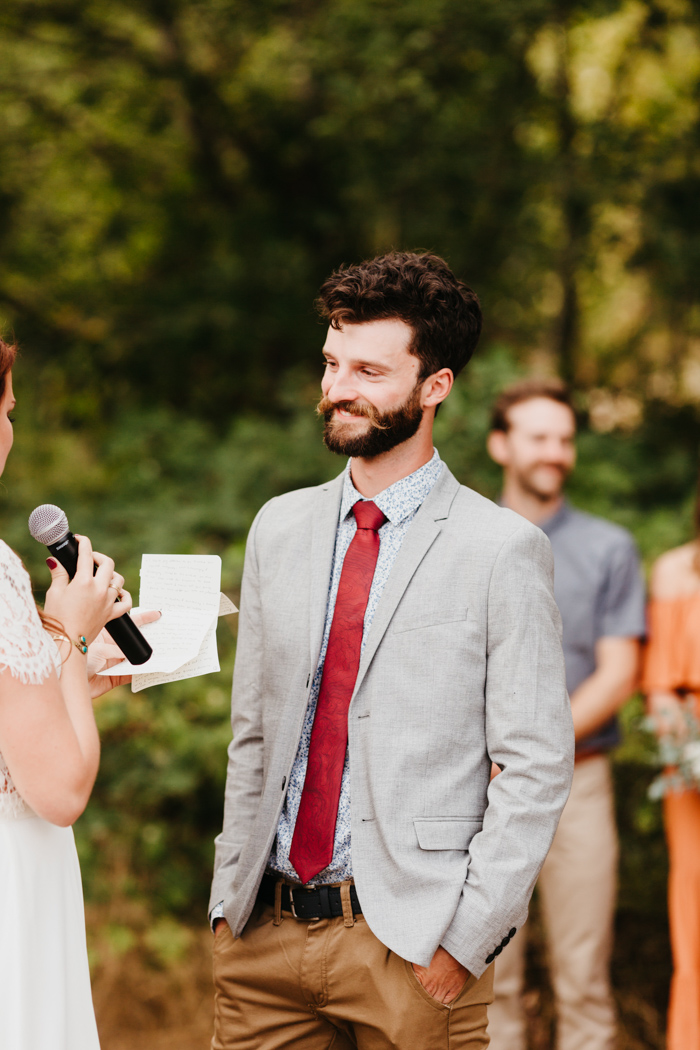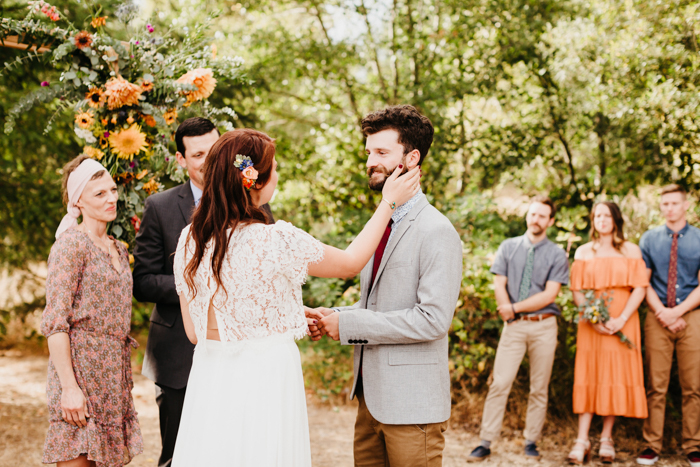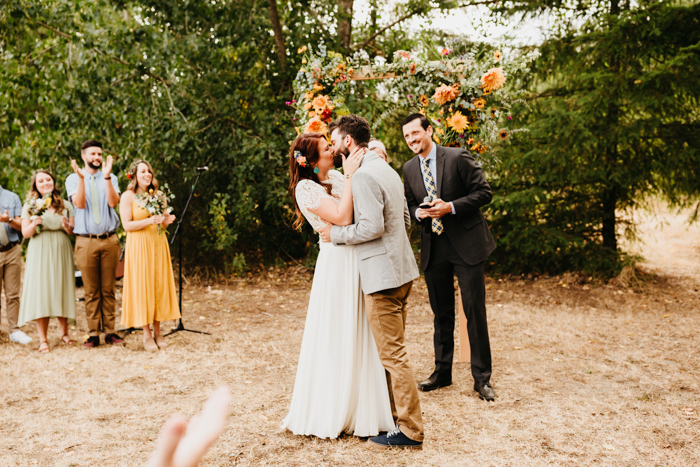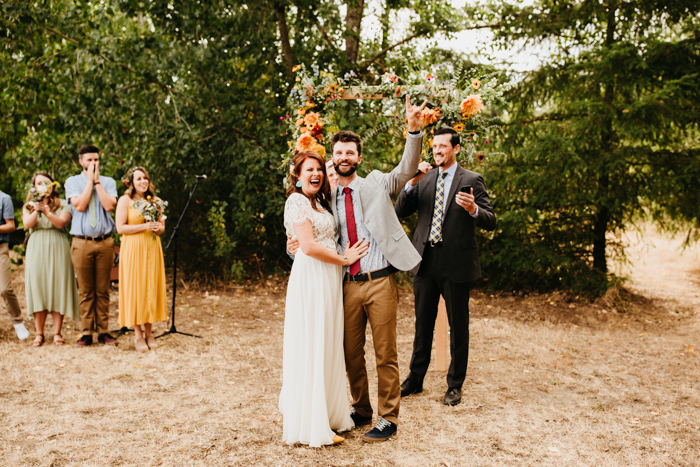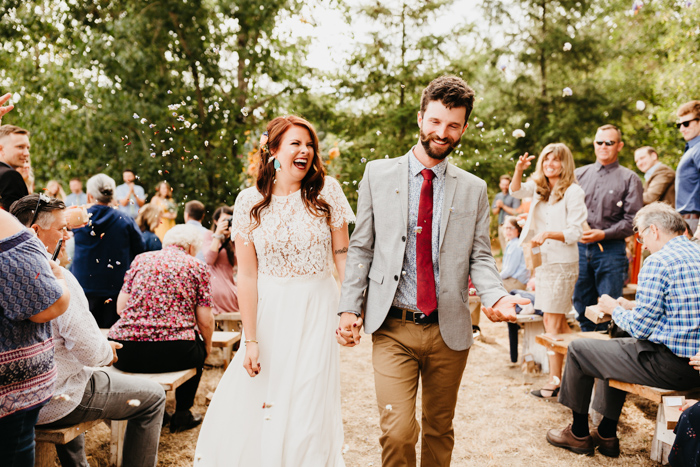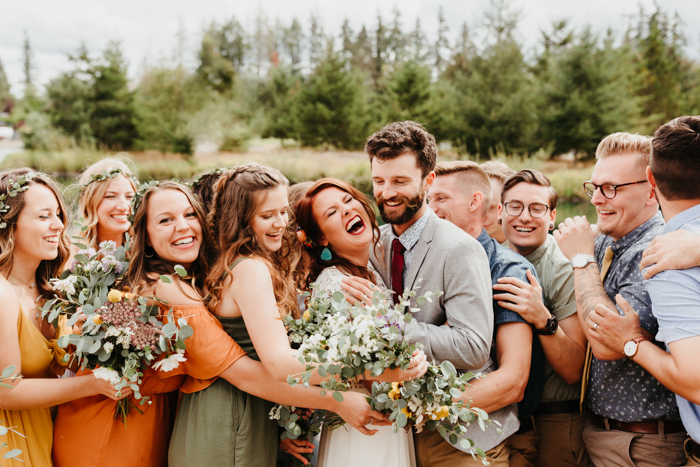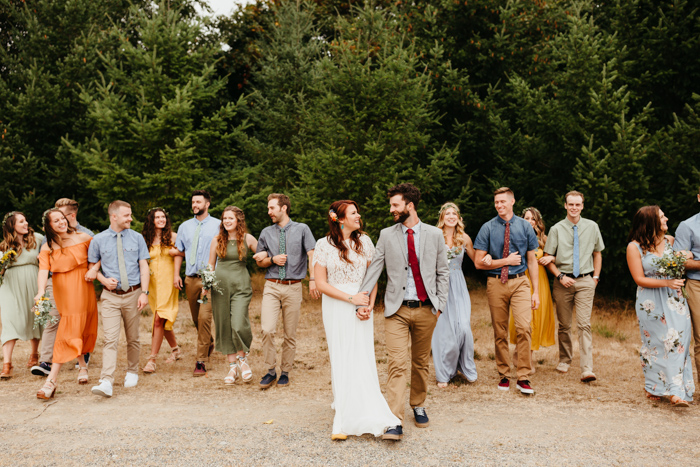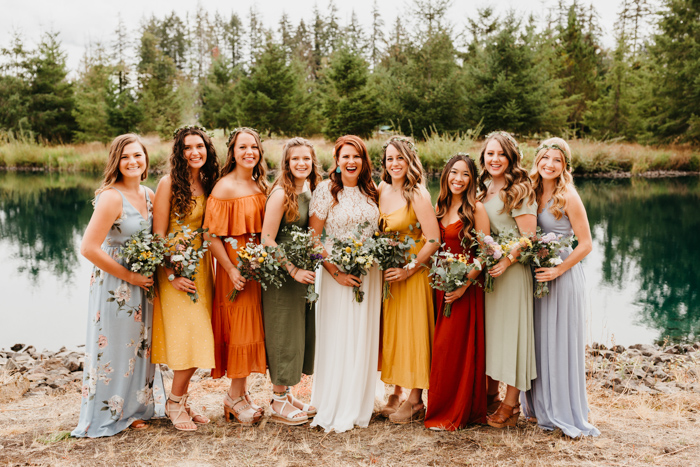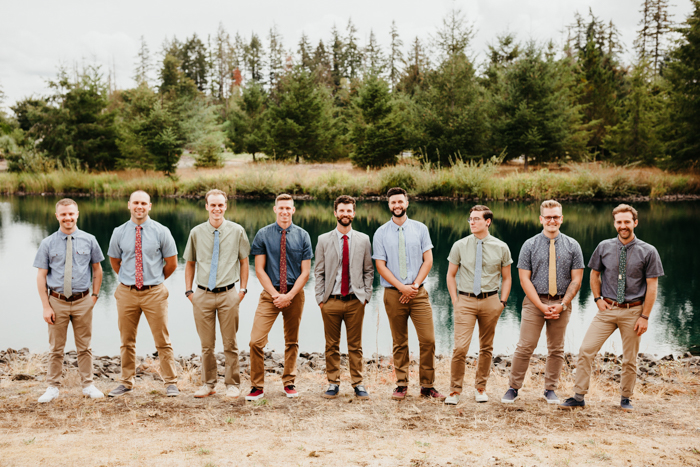 Personally as a couple, and professionally as a wedding photographer, my biggest piece of planning advice would be: Place chunks of time in your timeline to either be with your partner and soak up the moment or take a deep breath alone. Take note of how you handle loud situations, lots of people, potential stress, eyes on you, etc. You're not only stepping into the most magical day but a day unlike any other! Be aware of your potential needs so that you can fully enjoy the day ahead with a clear mind and heart!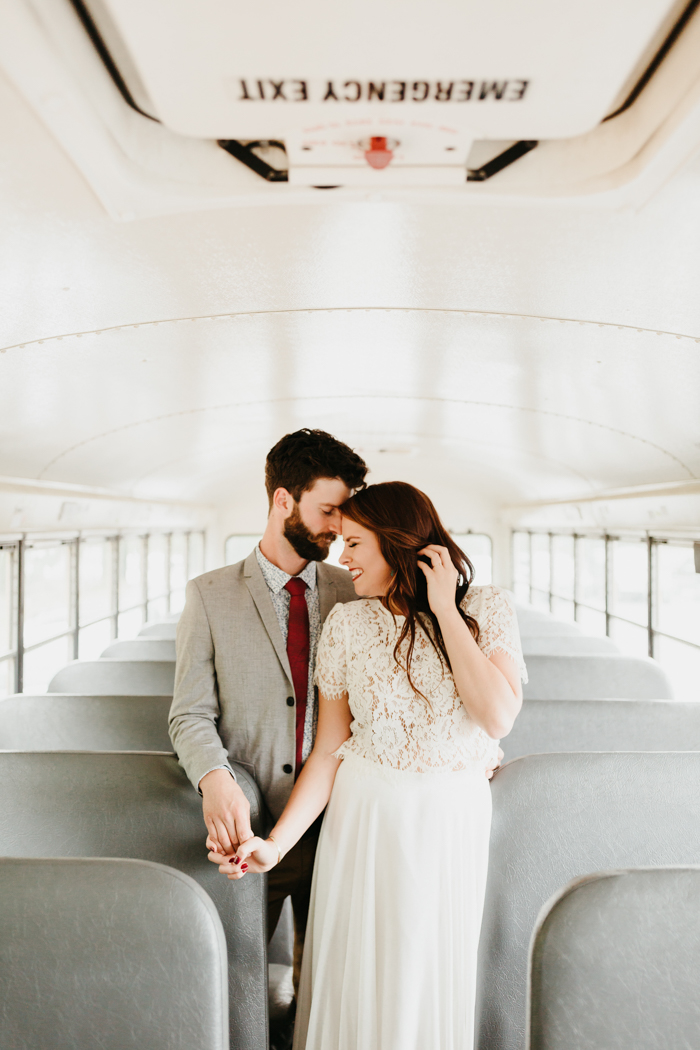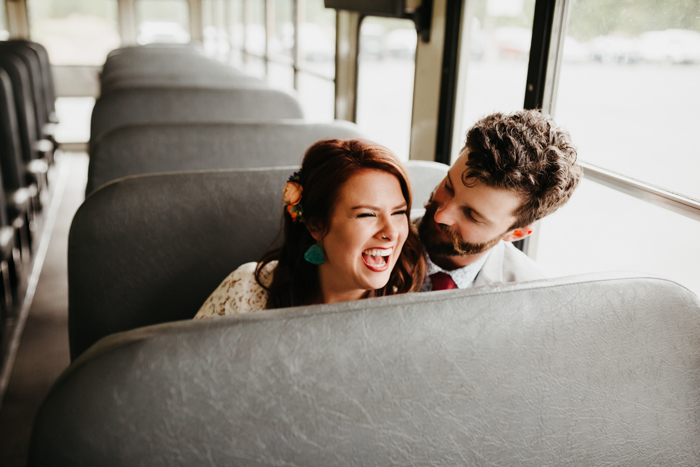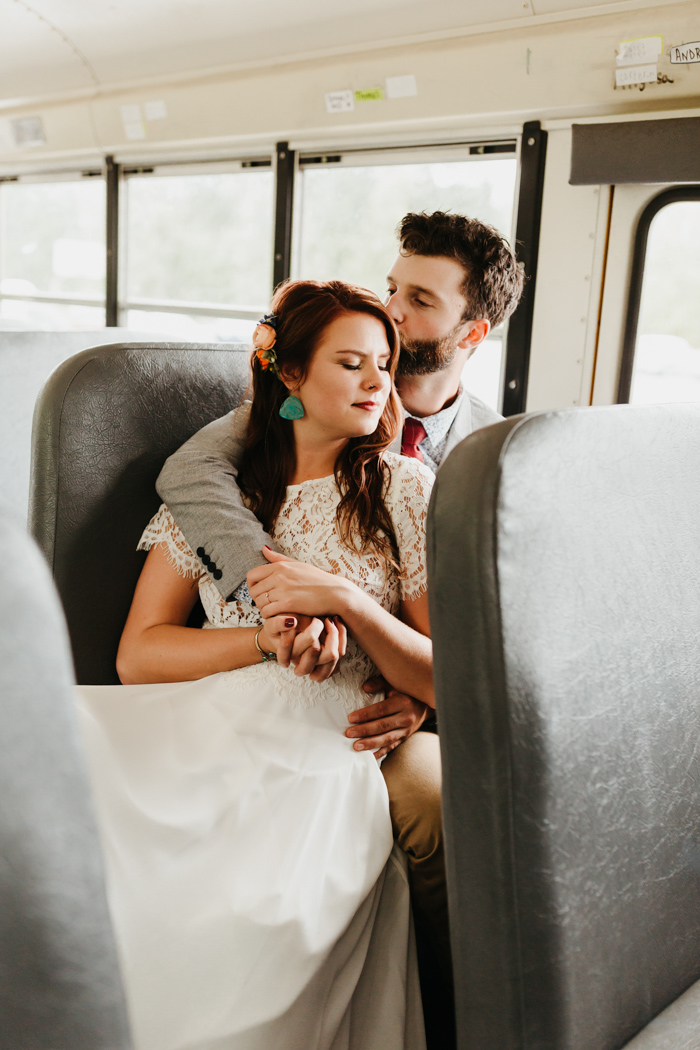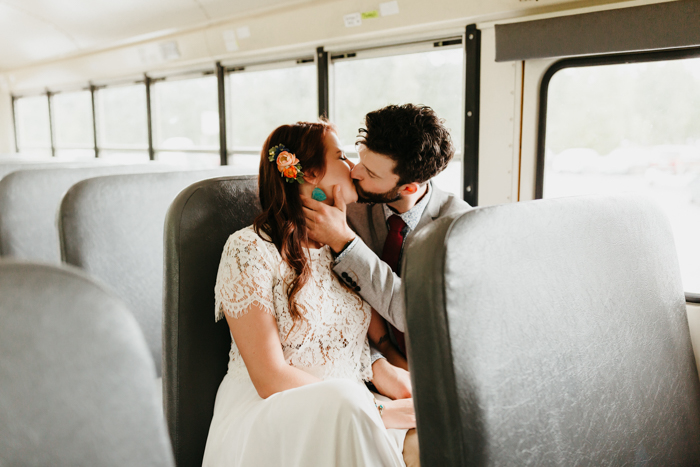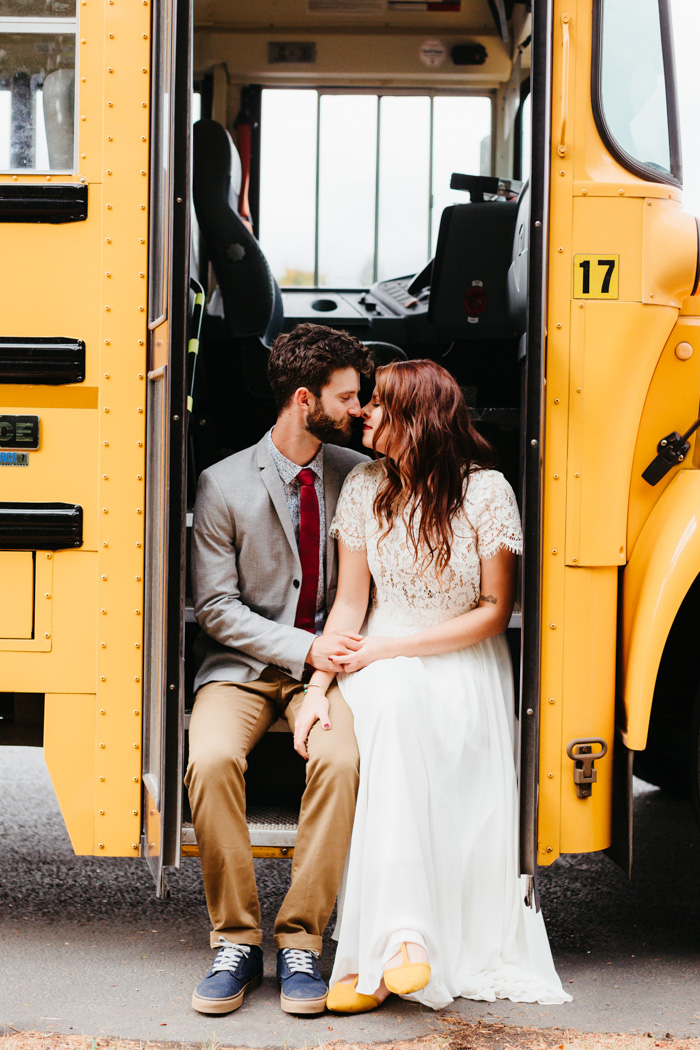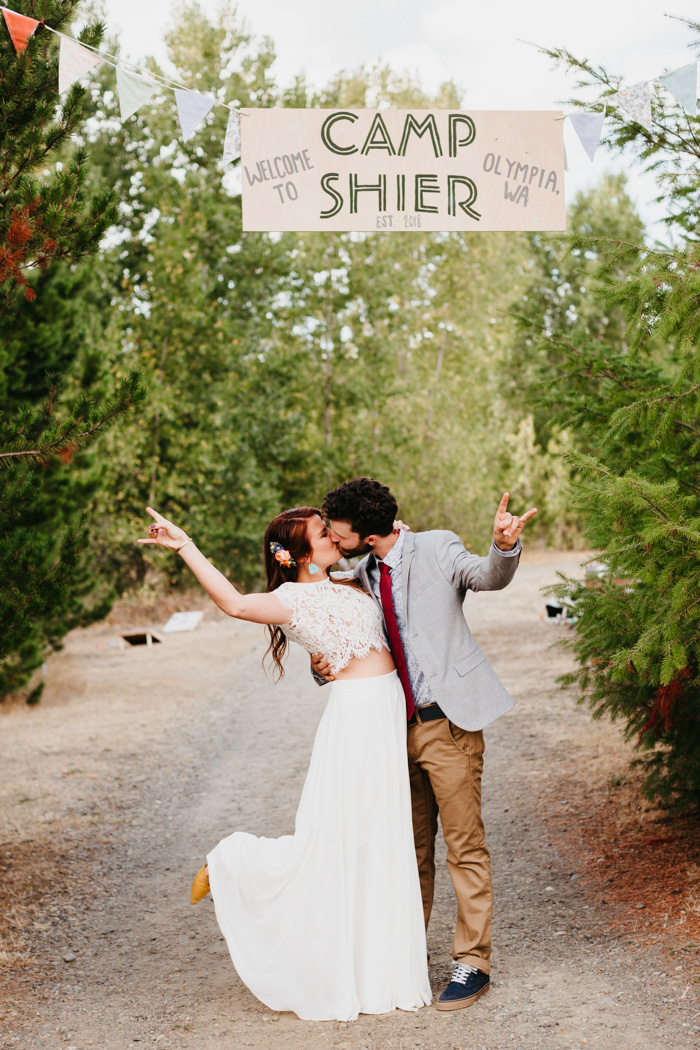 Camp Shier was born as an ode to our love for the outdoors and our love of bringing people together. We desired for our guests to arrive at our wedding and automatically feel part of something bigger, to grow their community, share a meal with close friends and strangers, and soak in the camaraderie that summer camp can bring.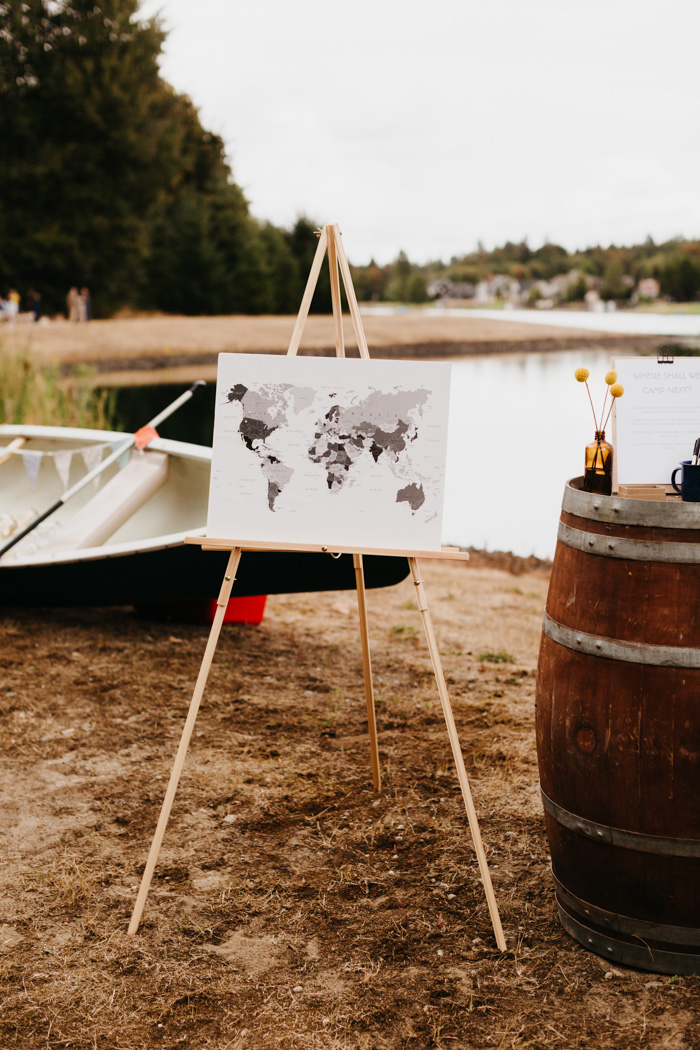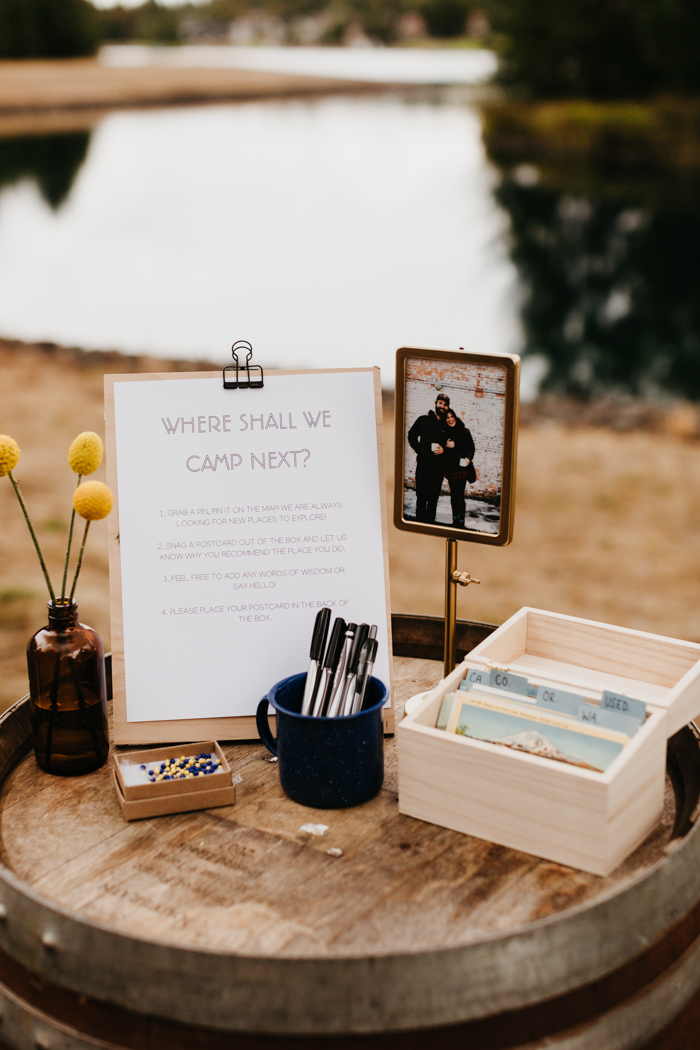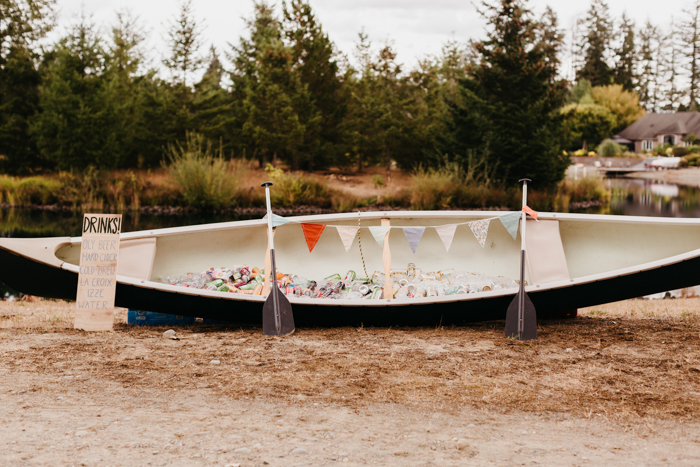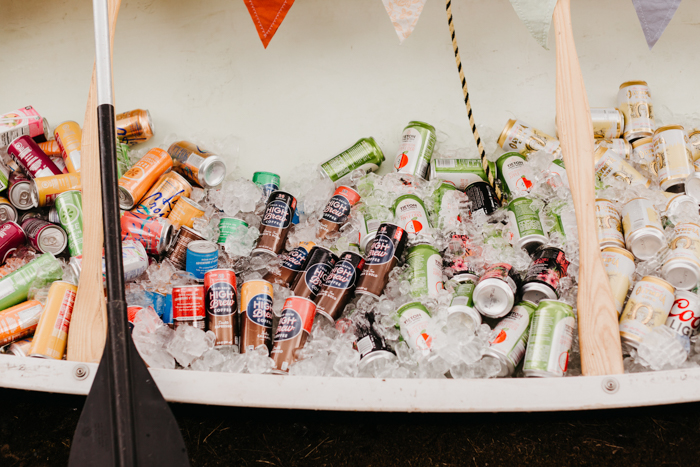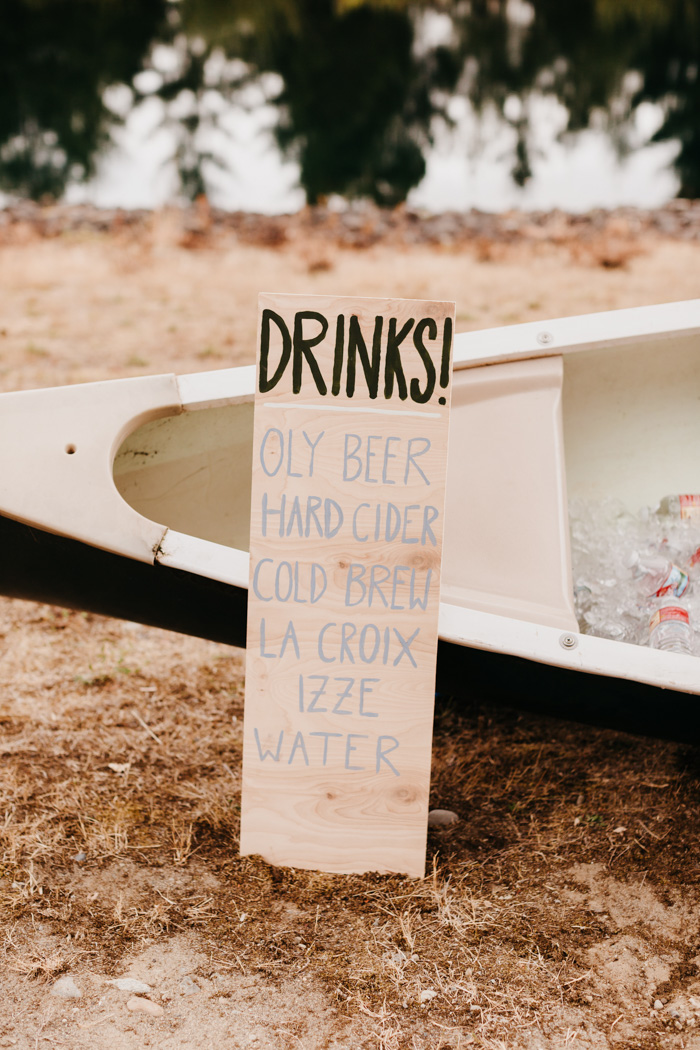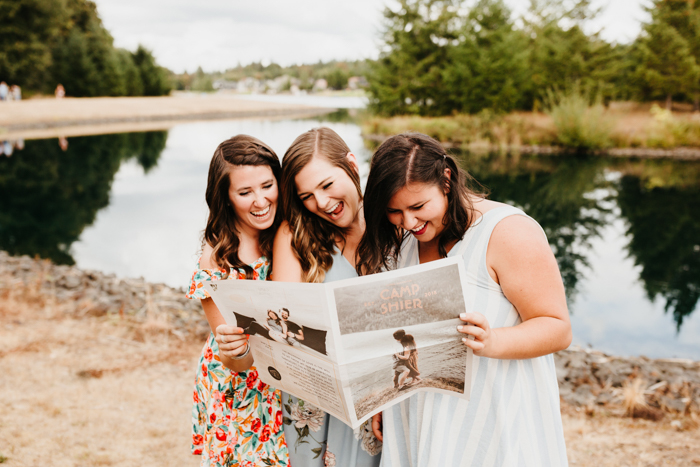 We live a minimal lifestyle and we hoped for our wedding to reflect that with clean and organic decorations that were mostly recycled and DIY. Our colors were bright, whimsical, and wildflowers covered almost every surface. Classic enamelware was scattered throughout our wedding in an effort to bring the camp vibes, as well as a canoe for drinks, a school bus (complete with camp songs!), and plenty of yard games to lighten the mood.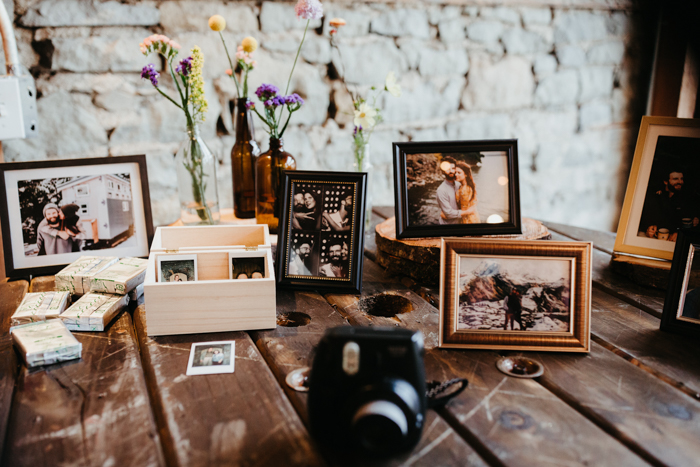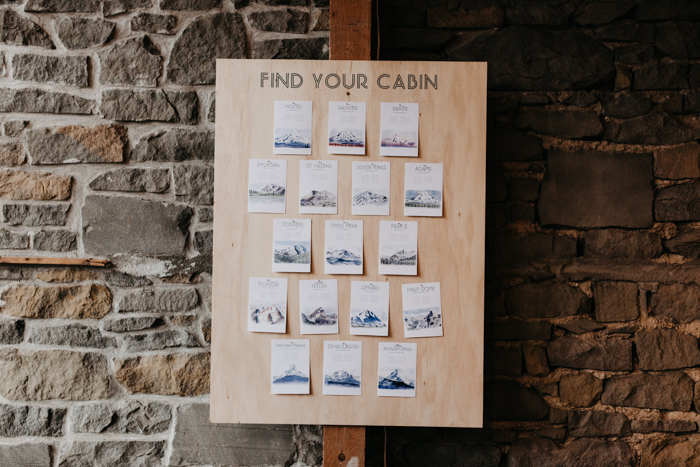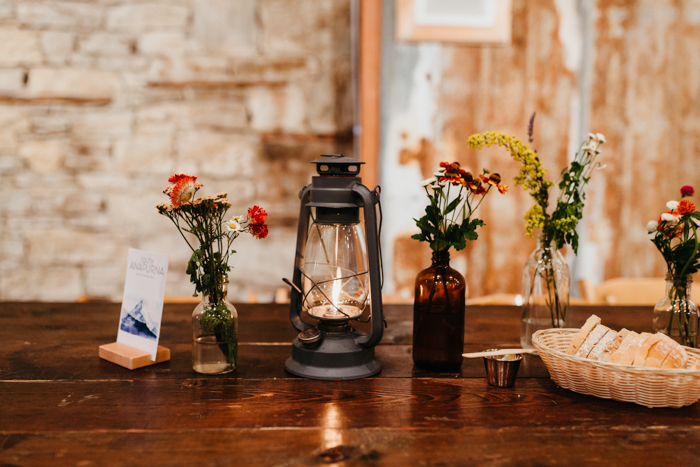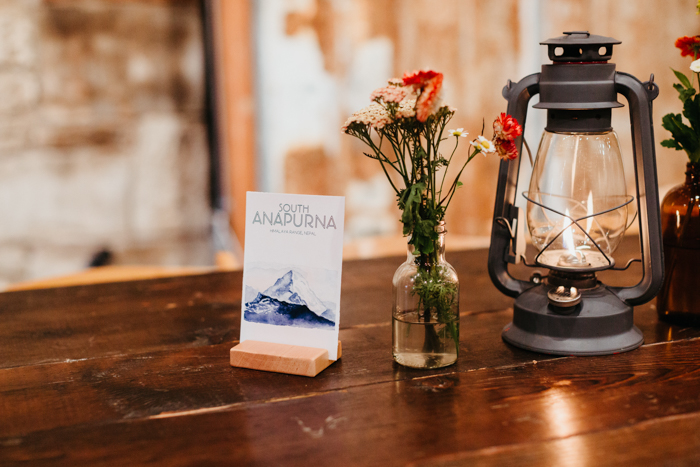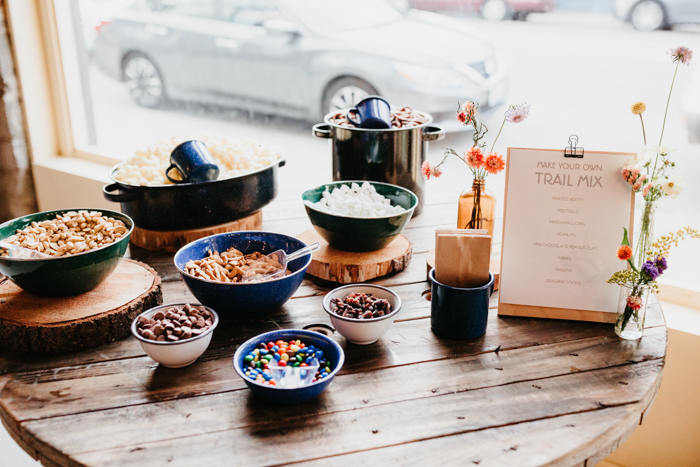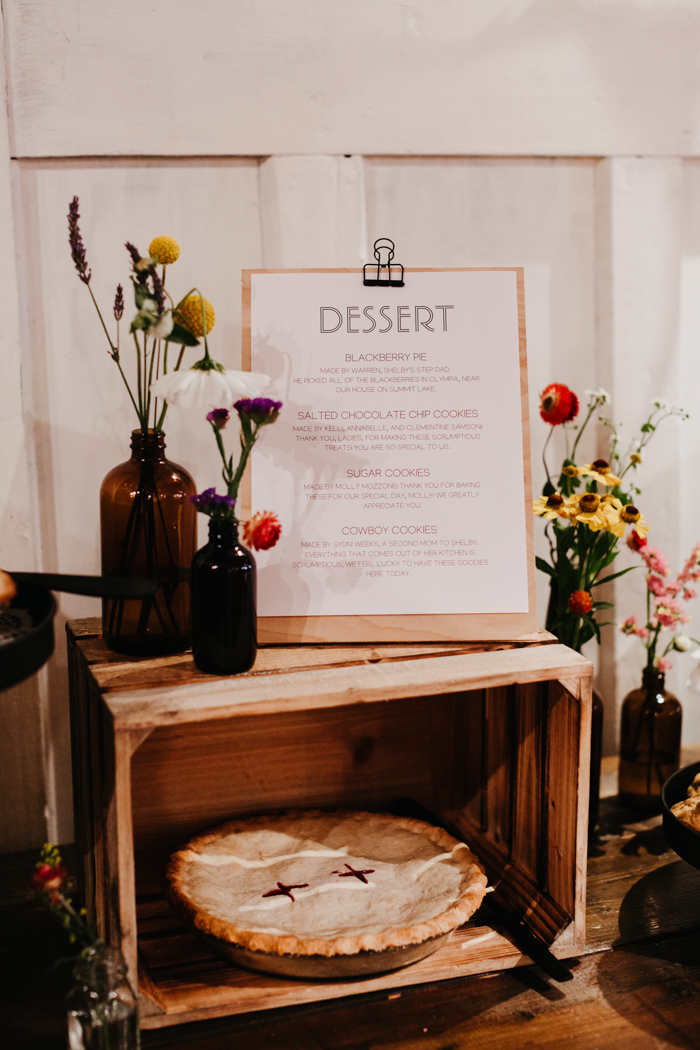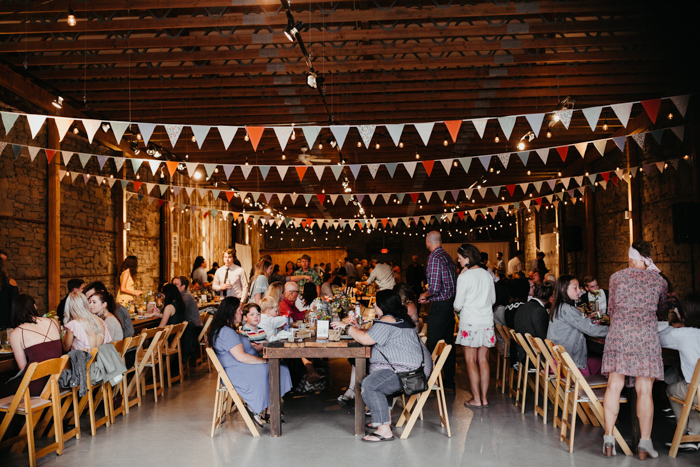 Processional – "Ho Hey" by The Lumineers (played and sung by the groom's siblings and guests)
Recessional – "Home" by Edward Sharpe and The Magnetic Zeros
First Dance – "Thinking Of A Place" by The War On Drugs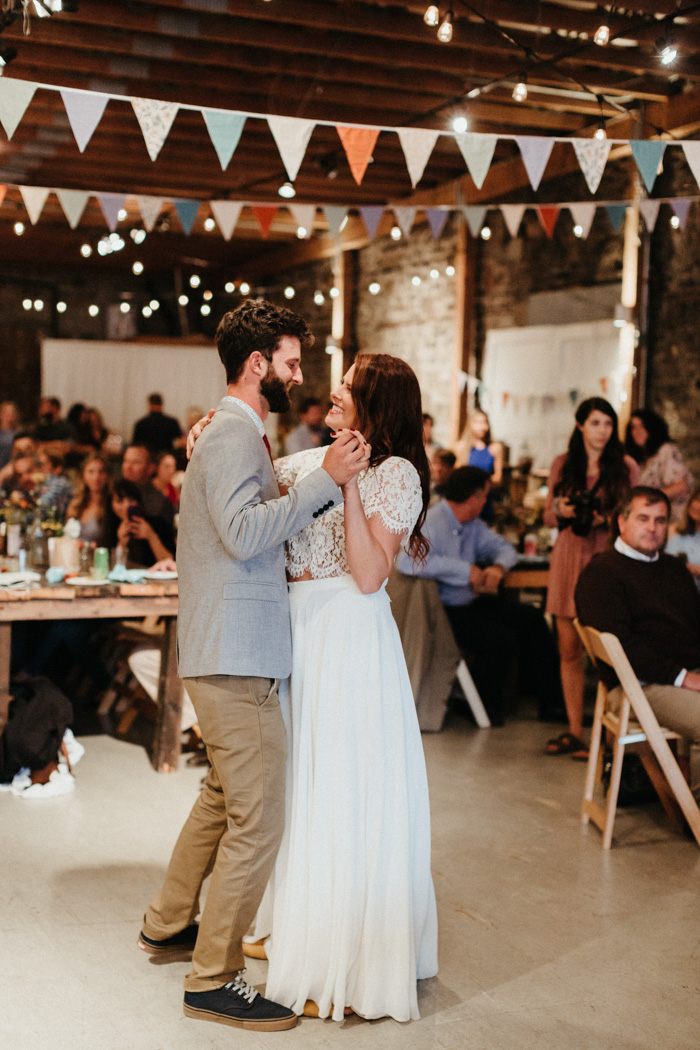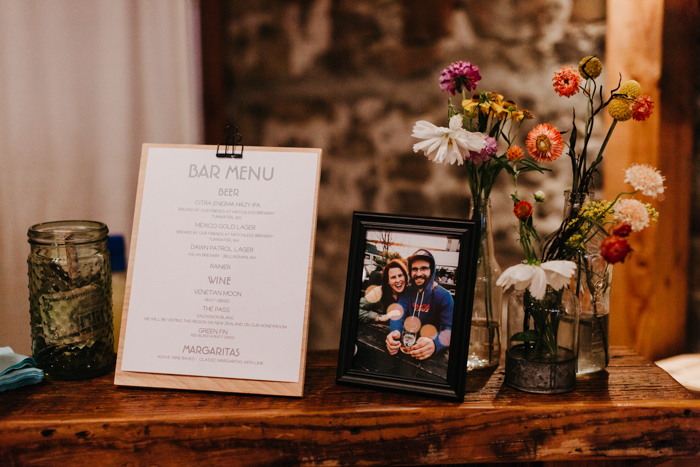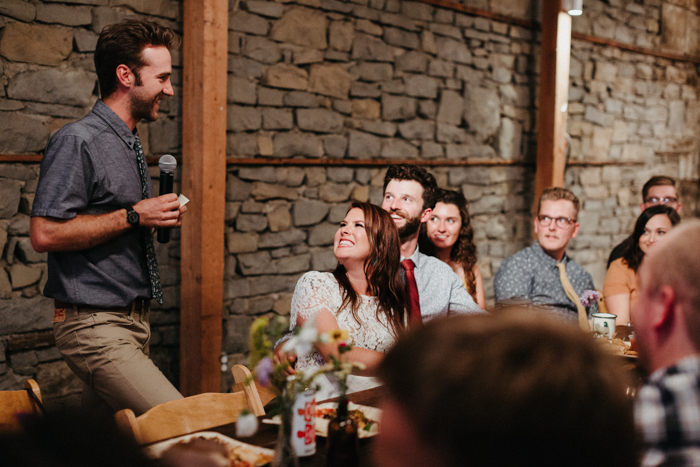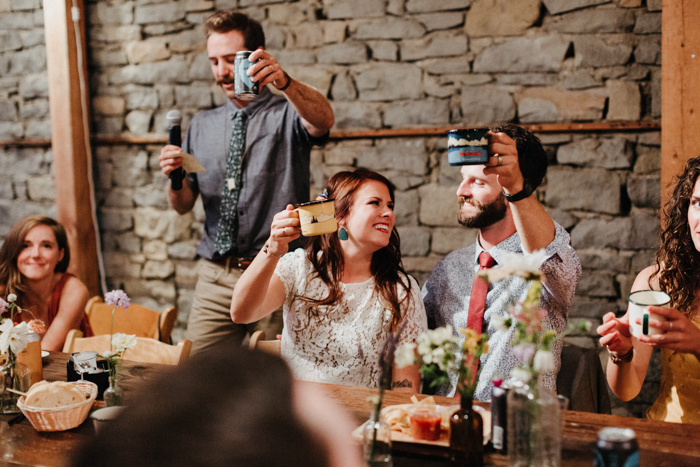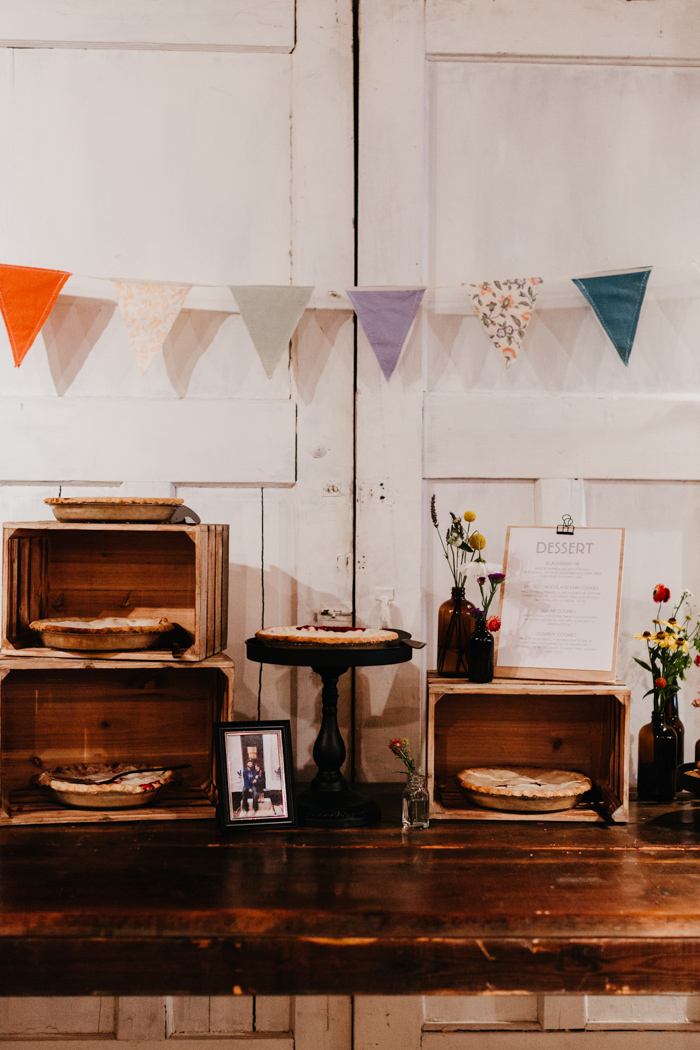 Congratulations to Shelby and Zack, and a special thanks to Junebug member Kami Olavarria Photography for sharing this charming wildflower wedding! For more from this talented photographer, check out this Joshua Tree wedding at Pipes Canyon Lodge!