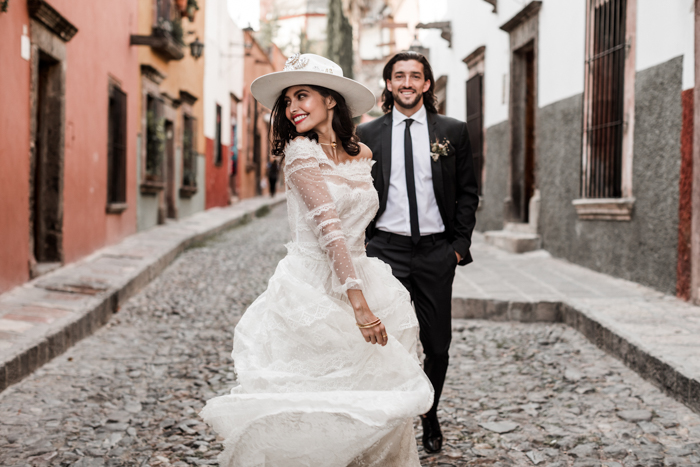 If you think destination weddings in Mexico have to be constrained to the beach towns of Tulum or Cabo, think again! Lilly Red Creative and Maria Limon have made us fall head-over-heels for San Miguel de Allende in this incredible elopement inspiration, which takes us through the vibrant streets of this UNESCO World Heritage site. The talented team fully embraced the culture and energy of this historic town with every detail, most notably with a Mojiganga parade that included mariachis, a donkey, and 8-foot-tall puppets created by Hermes Arroyo. The bride's stunning Costarellos gown and eclectic gold accessories and various hairpieces and hats, along with the groom's classic black and white suit, were the uber-stylish cherries atop this unbelievable destination elopement inspiration!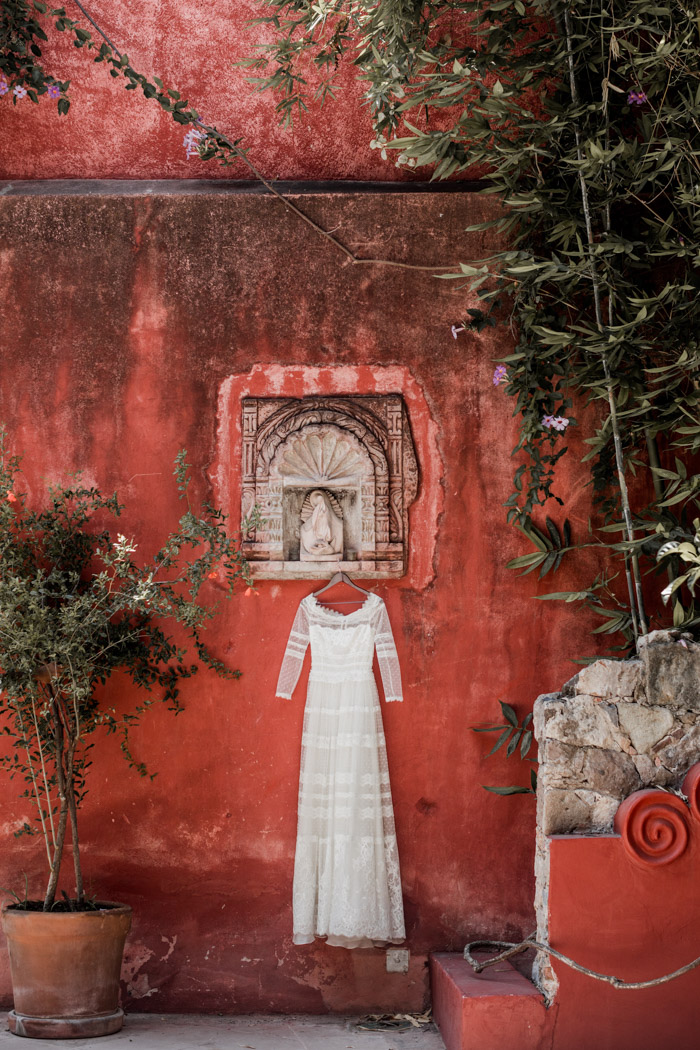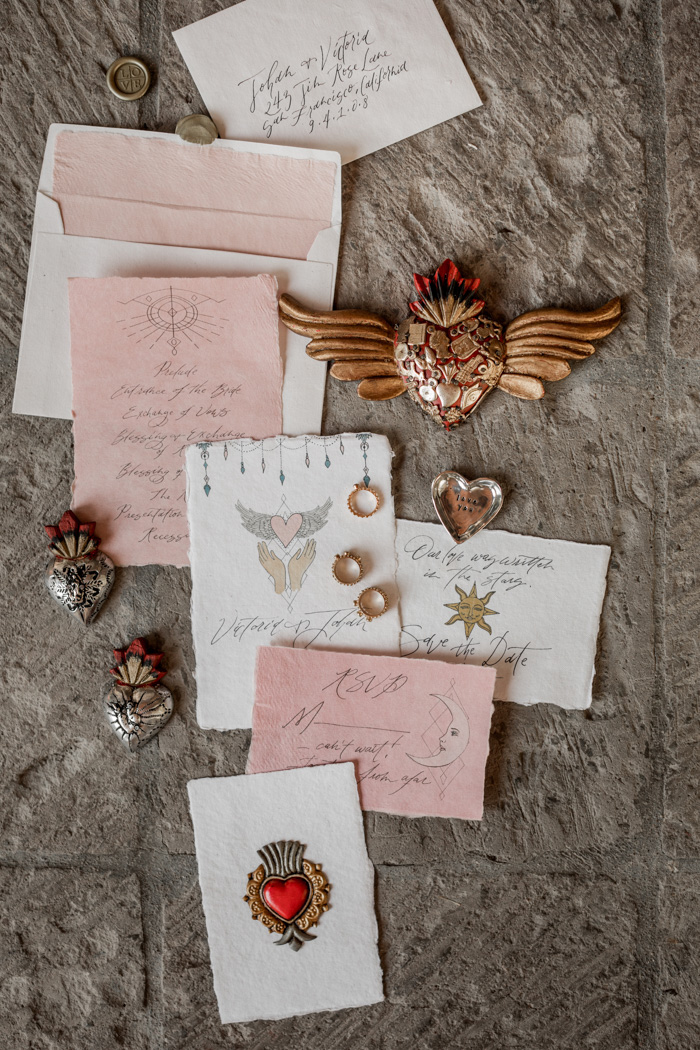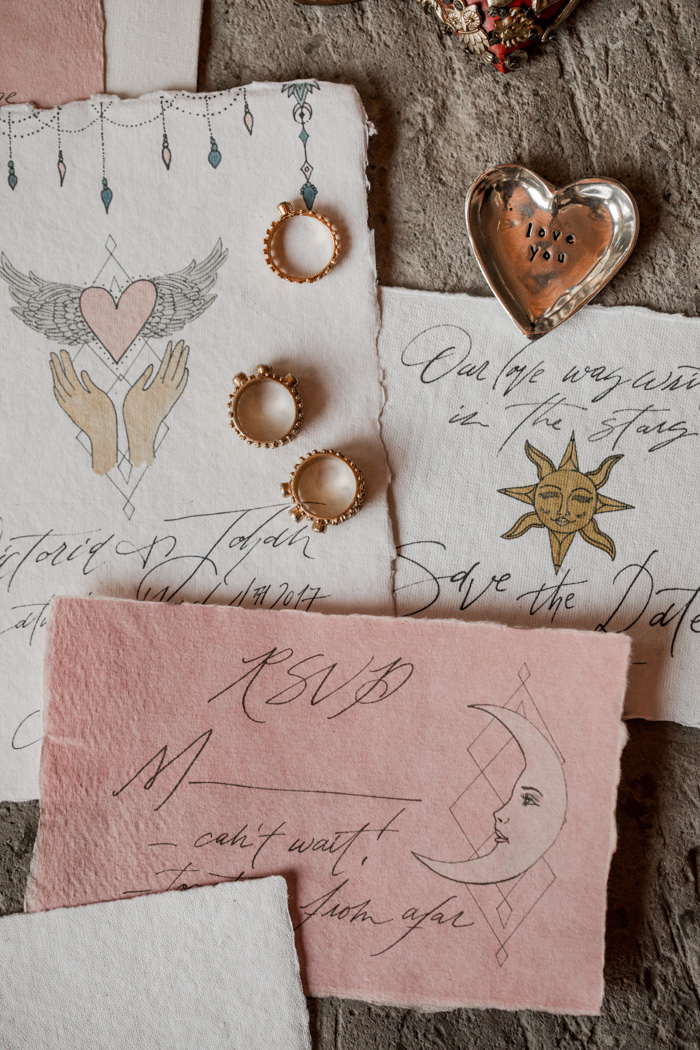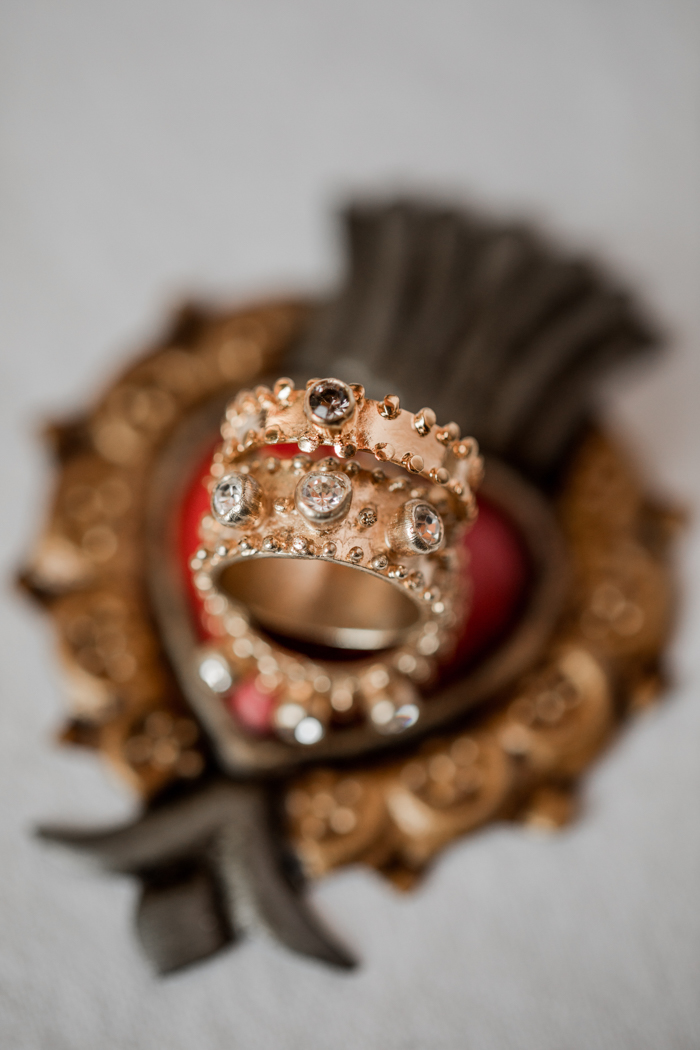 One of the most fun parts of planning a destination wedding is embracing the culture of the place you are going to get married. We created this editorial to show one of the most gorgeous towns in Mexico — that isn't Cabo or Tulum — for destination weddings: San Miguel de Allende.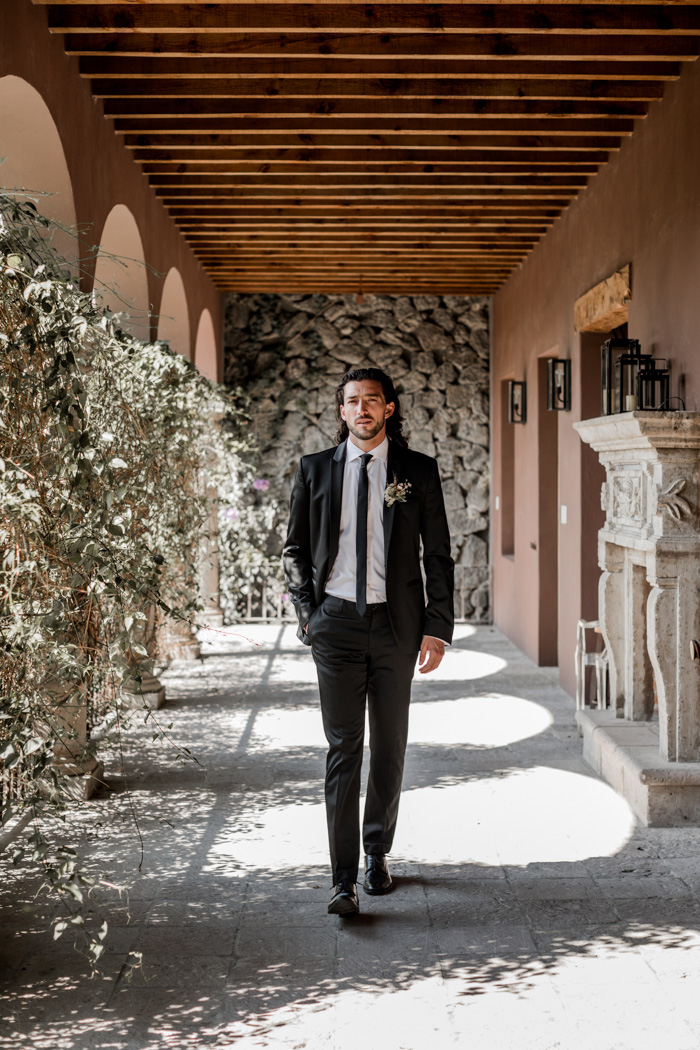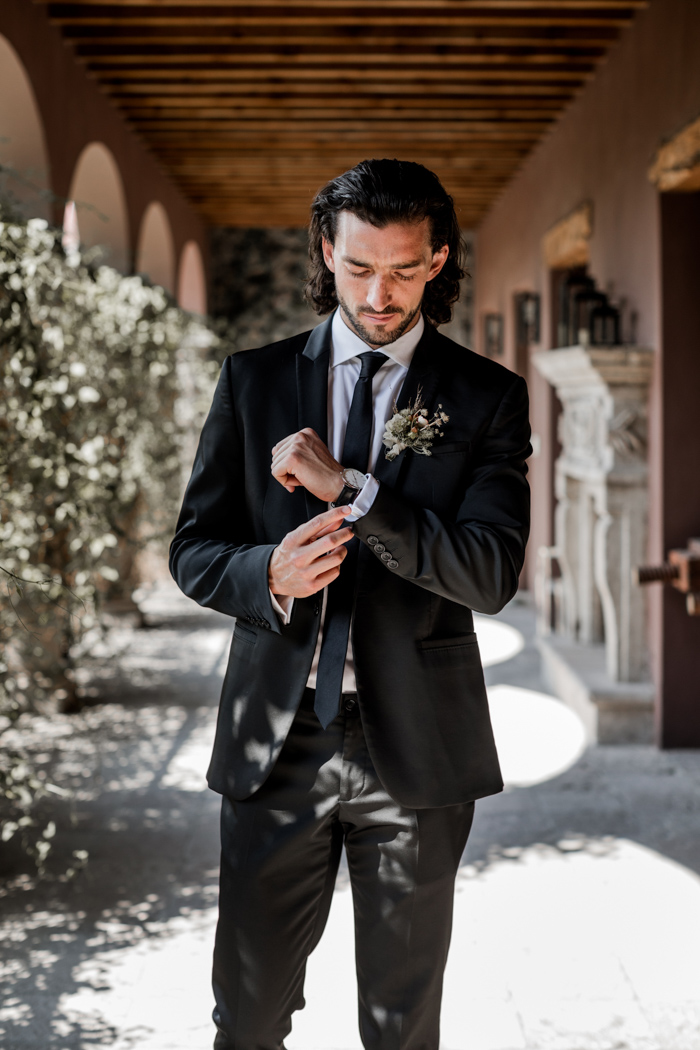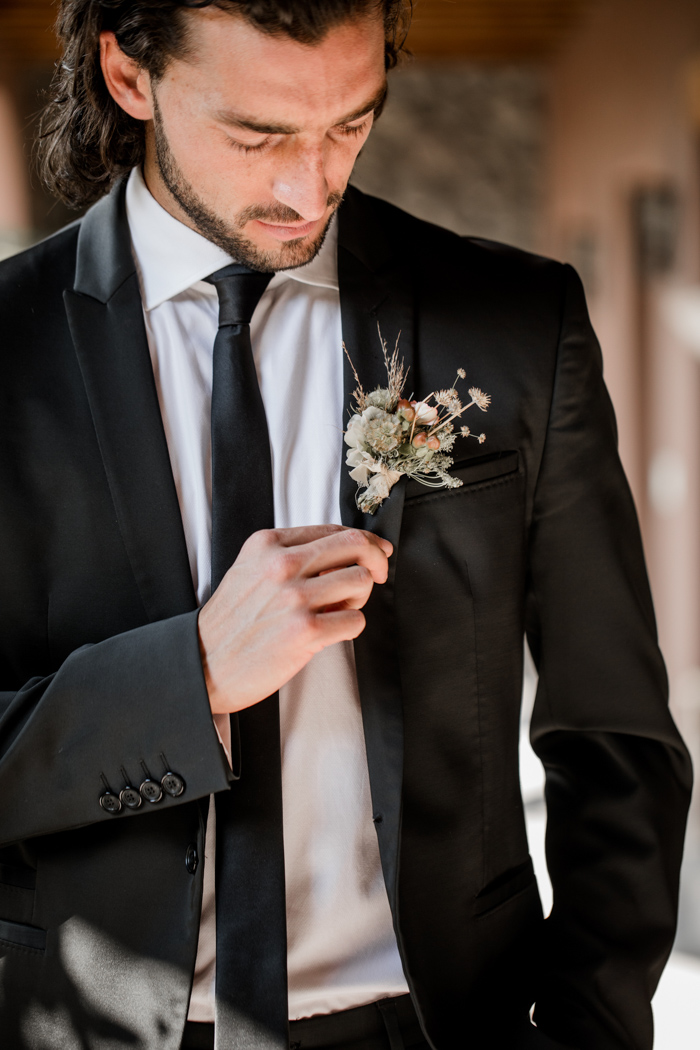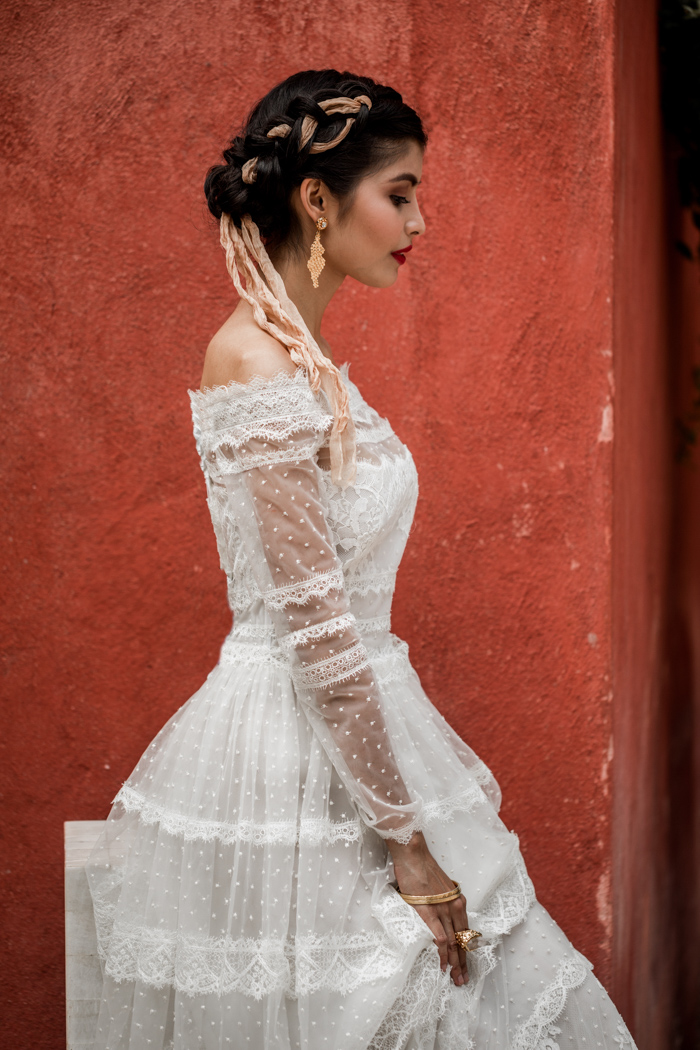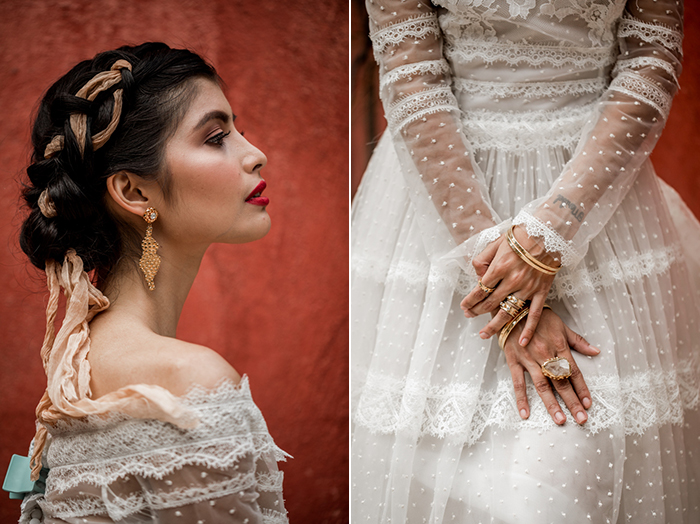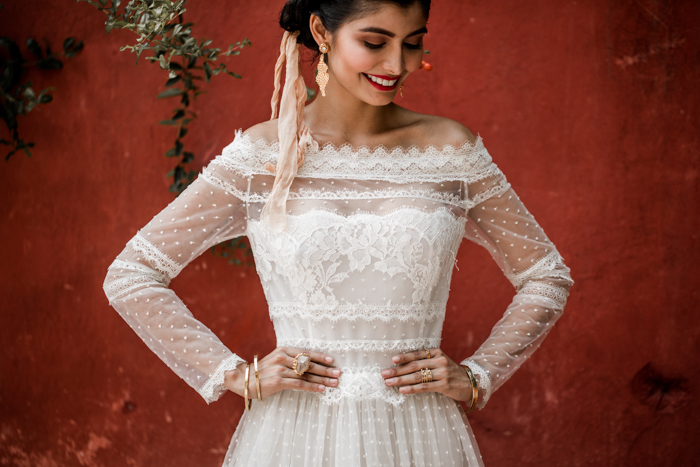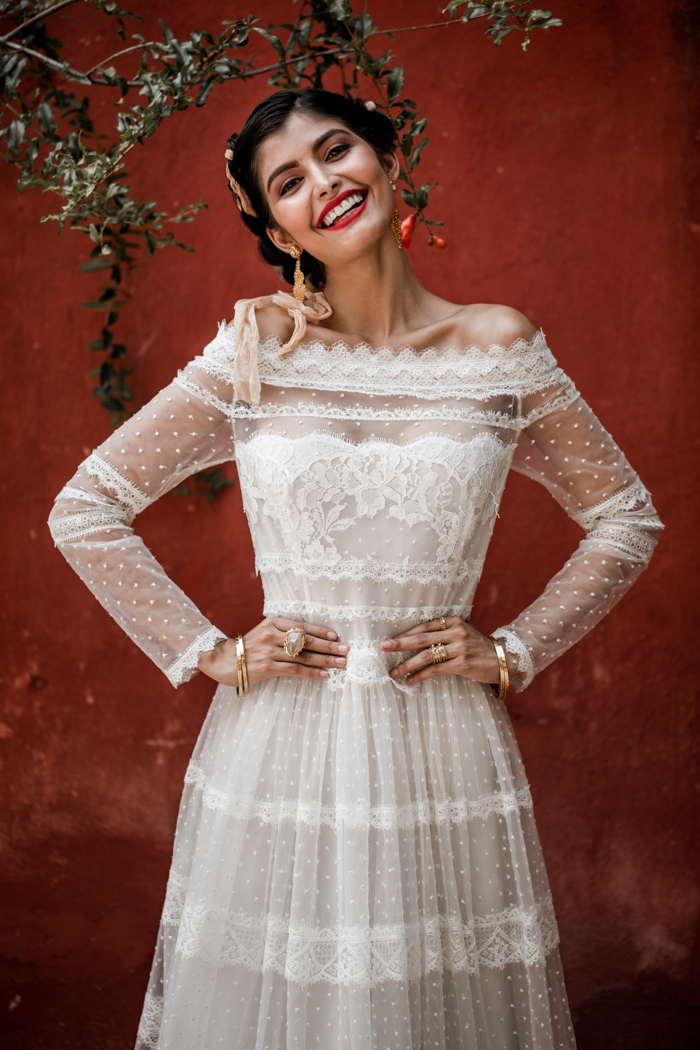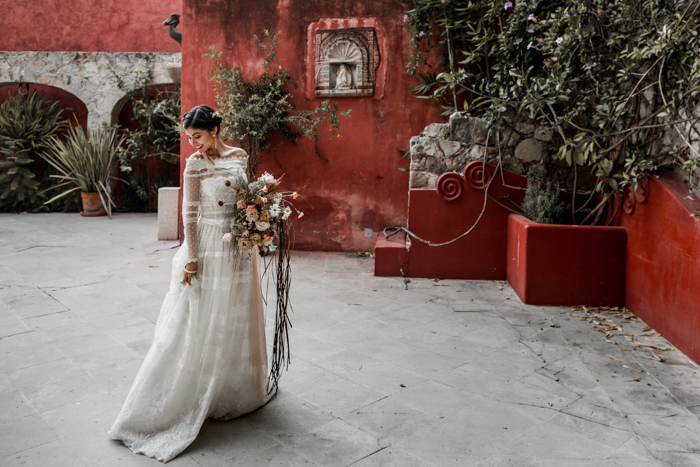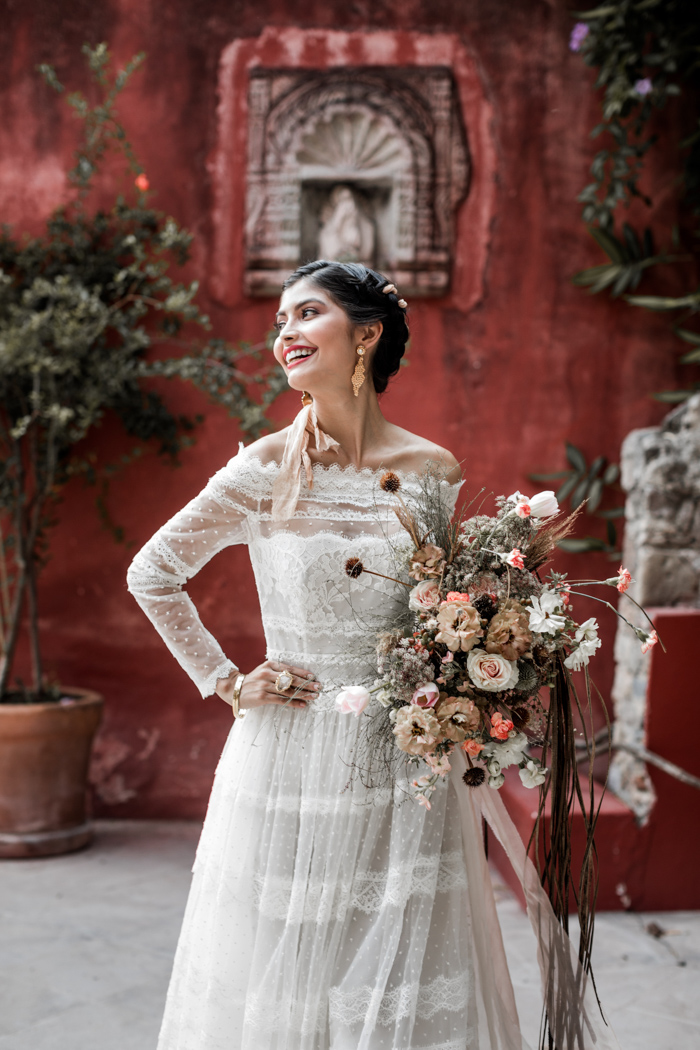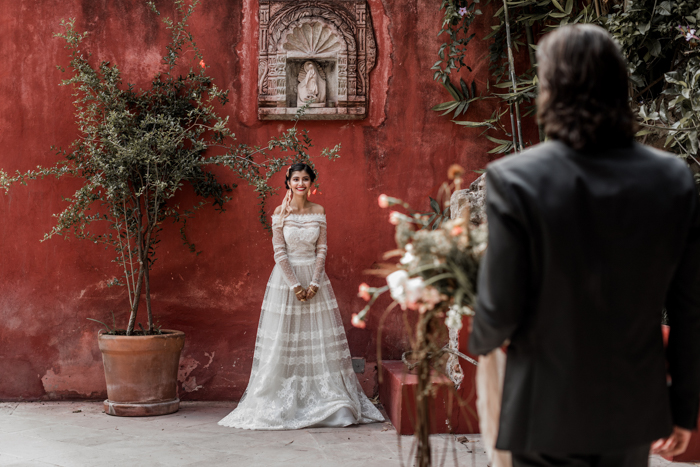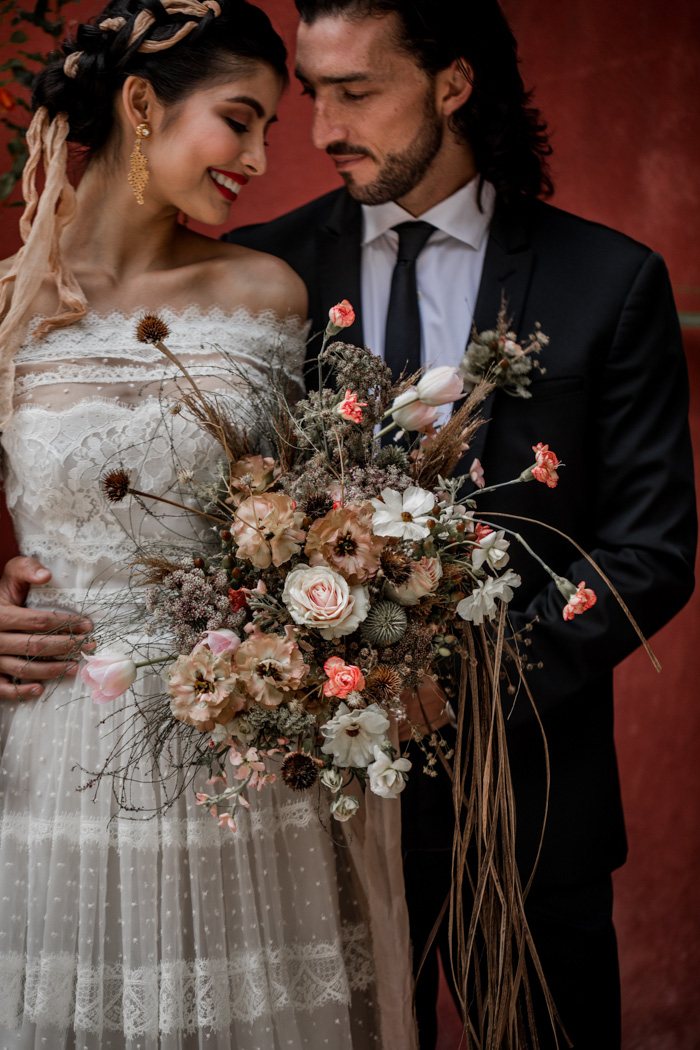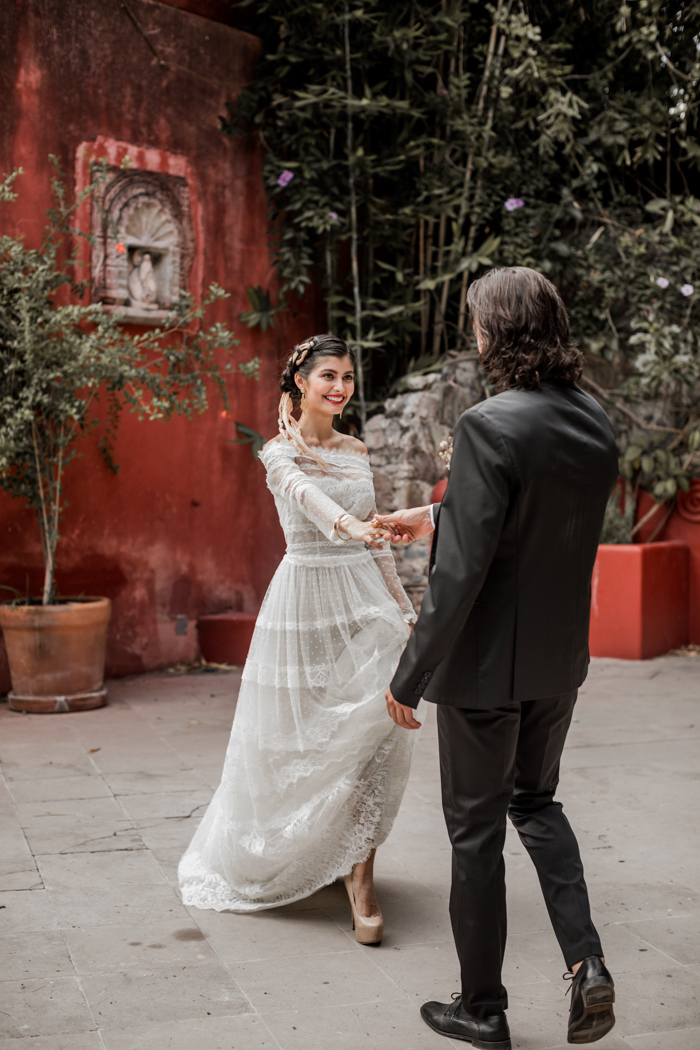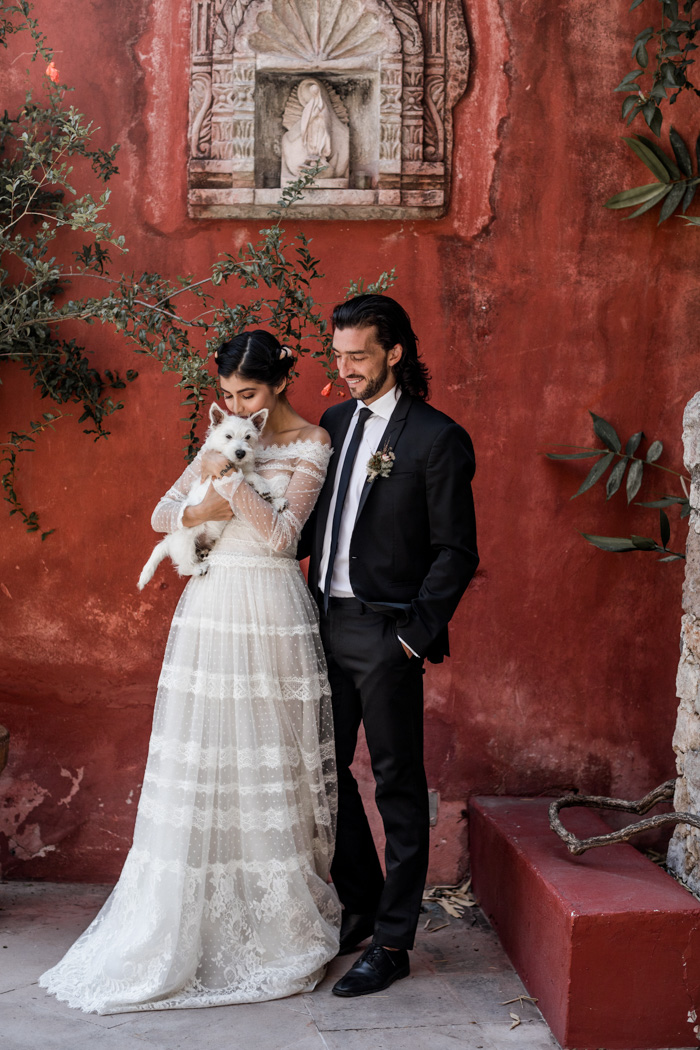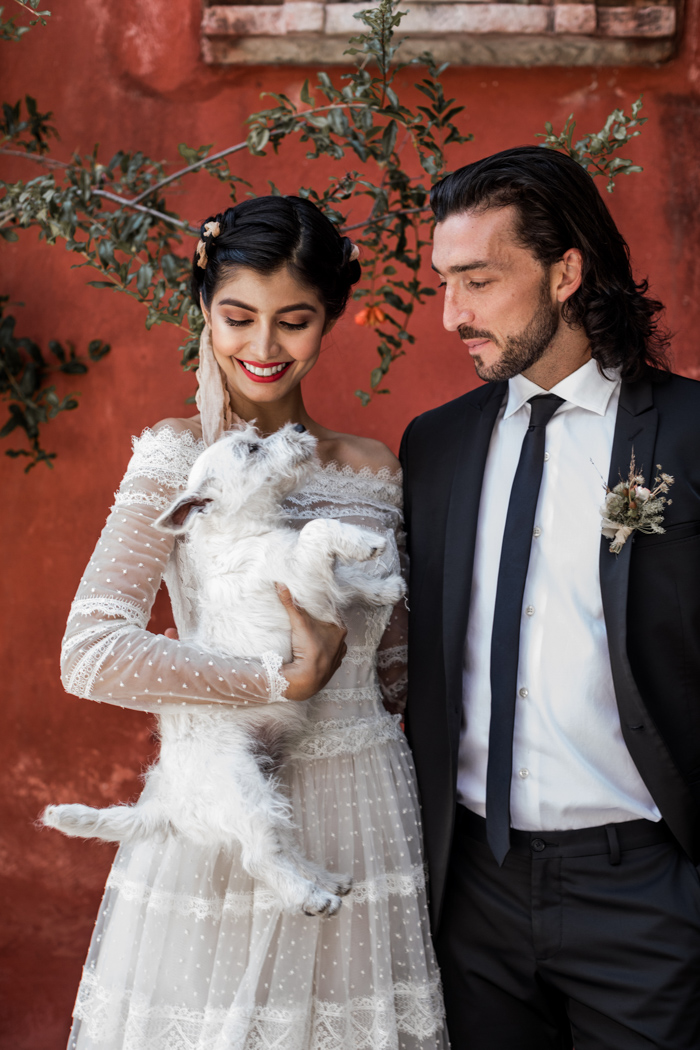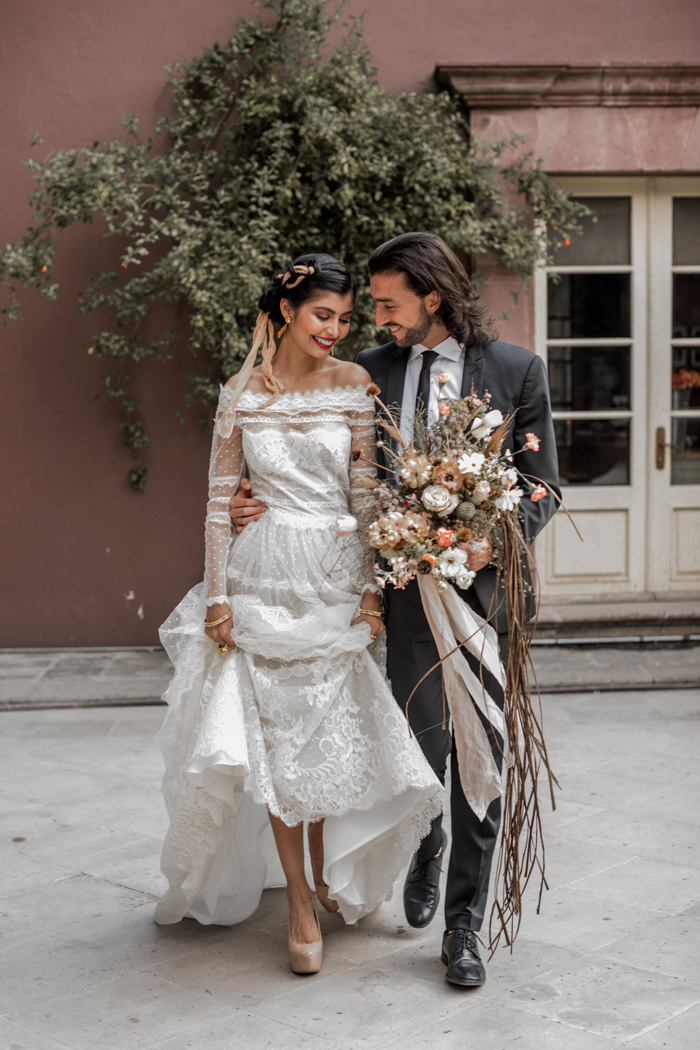 San Miguel de Allende is a colorful and vibrant colonial town full of history. It's a UNESCO World Heritage site and is full of charm. But there is one thing that especially captured my attention: the traditional Mexican Mojiganga. It is a parade where the bride and groom walk through the streets with 8-foot tall puppets that represent them, dancing with the mariachi and donkey processional. Our groom wore a black suit and our bride stole the show by wearing a Costarellos wedding gown. She had a handmade hat that brought together the perfect mix of elegance and fashion.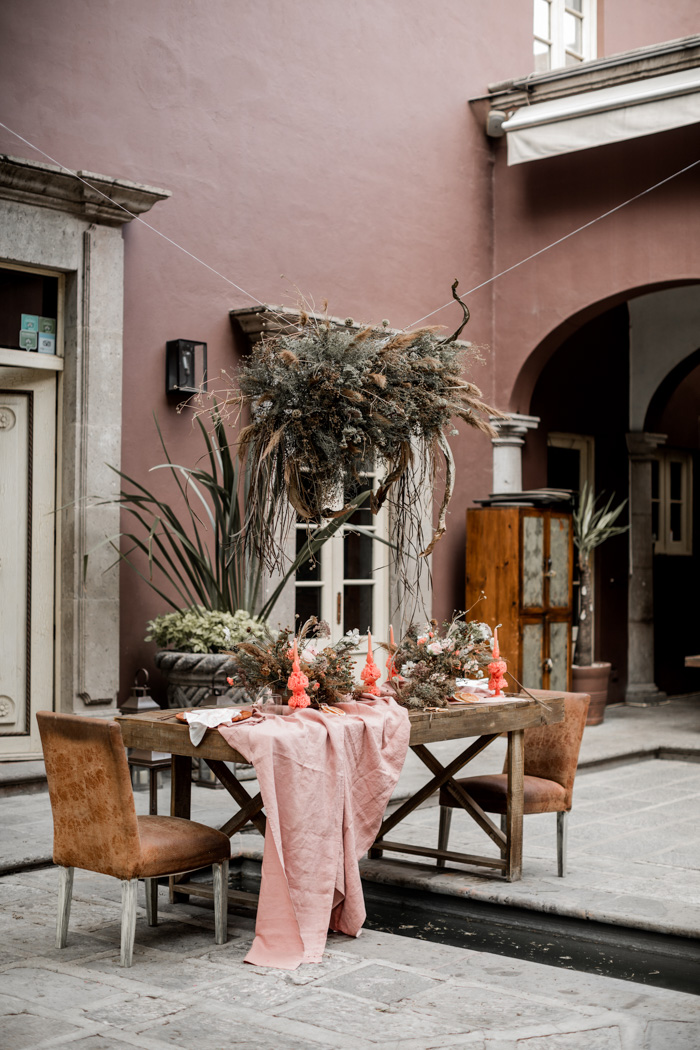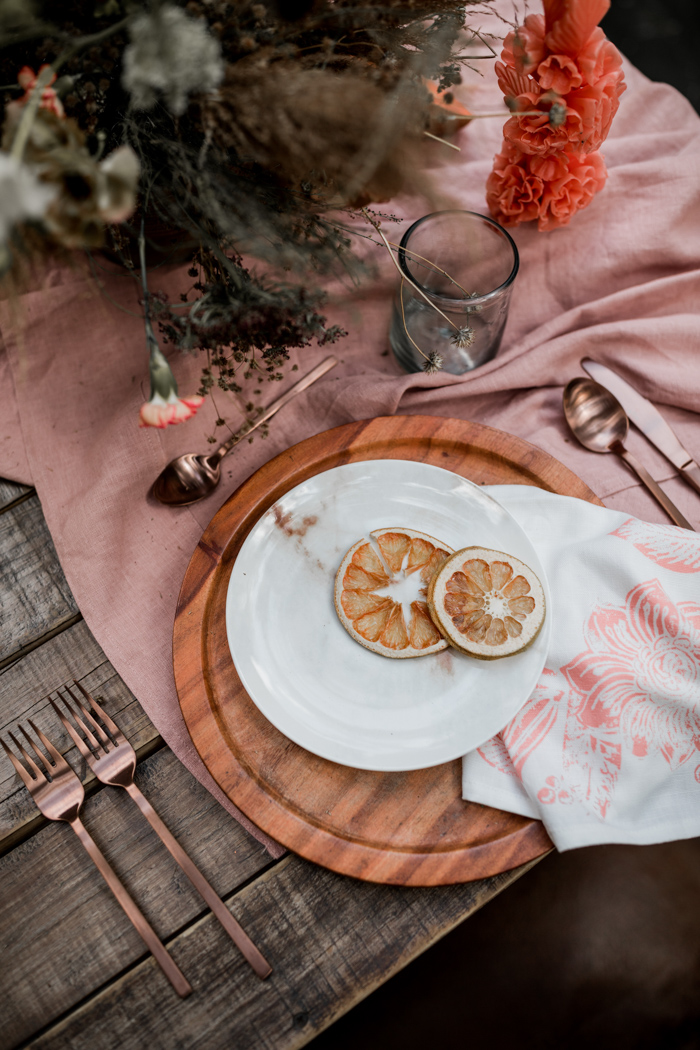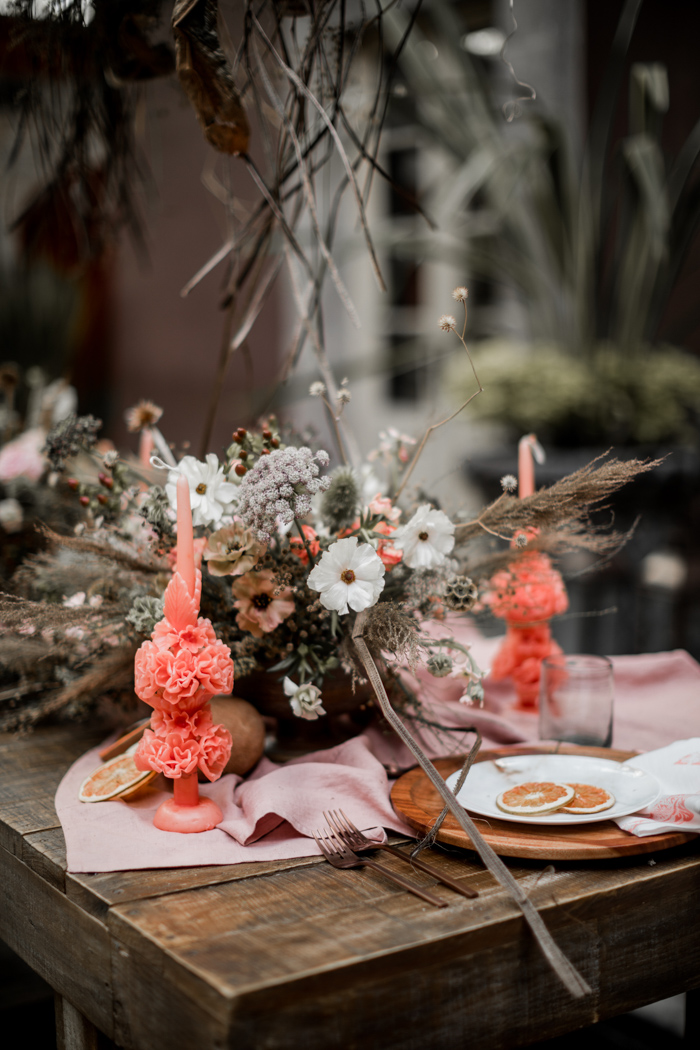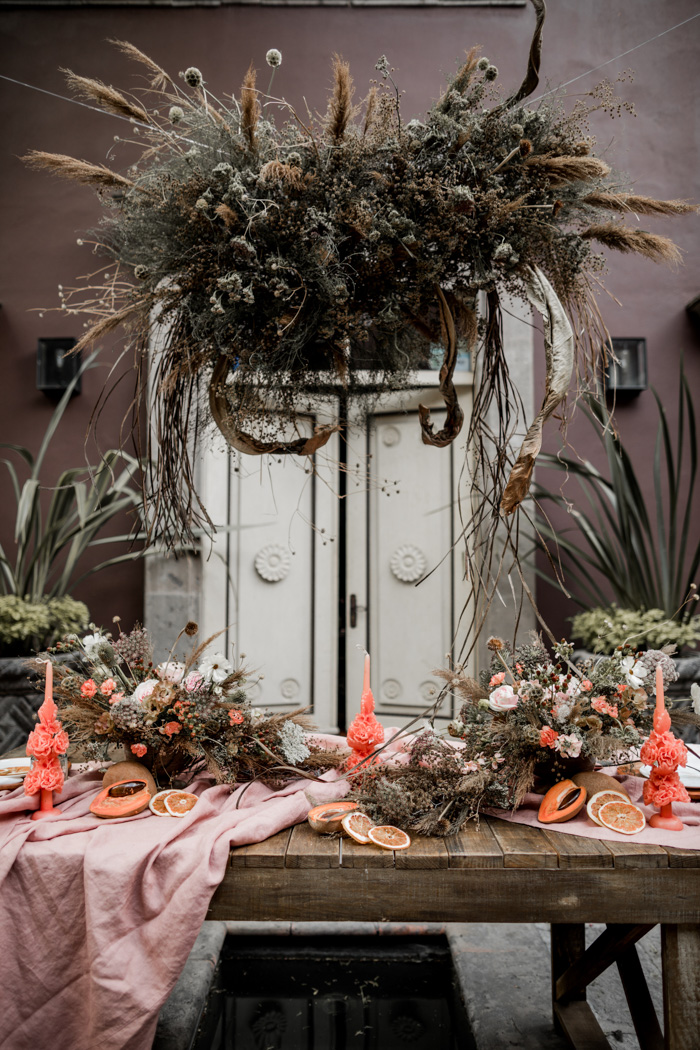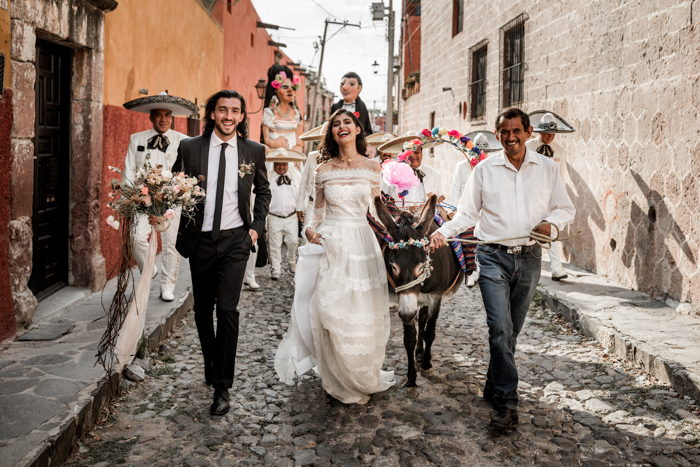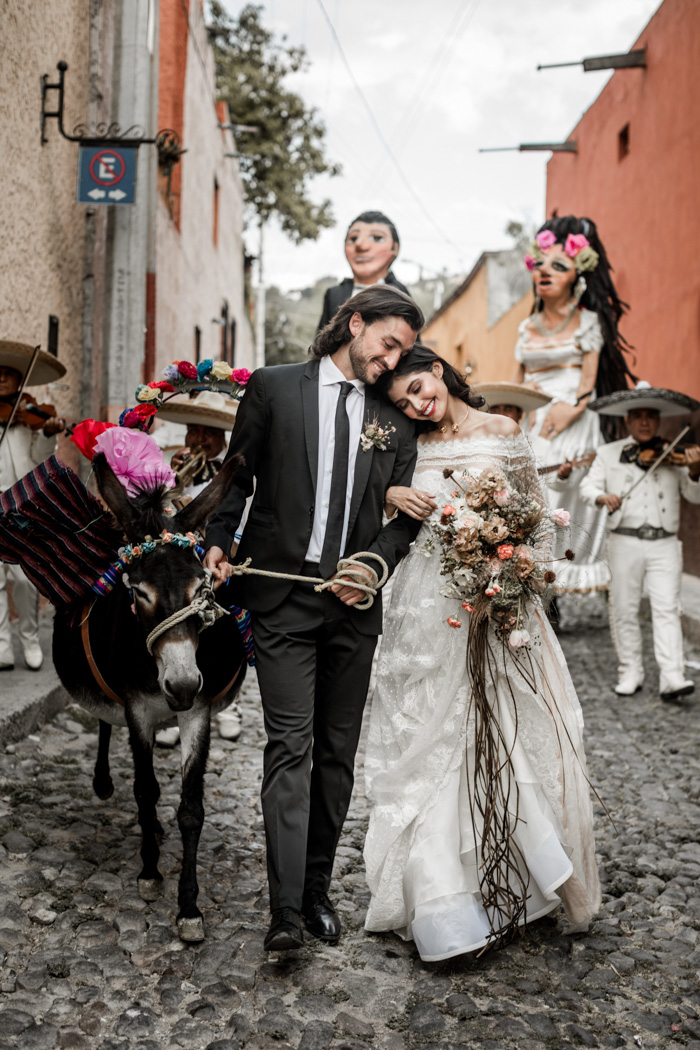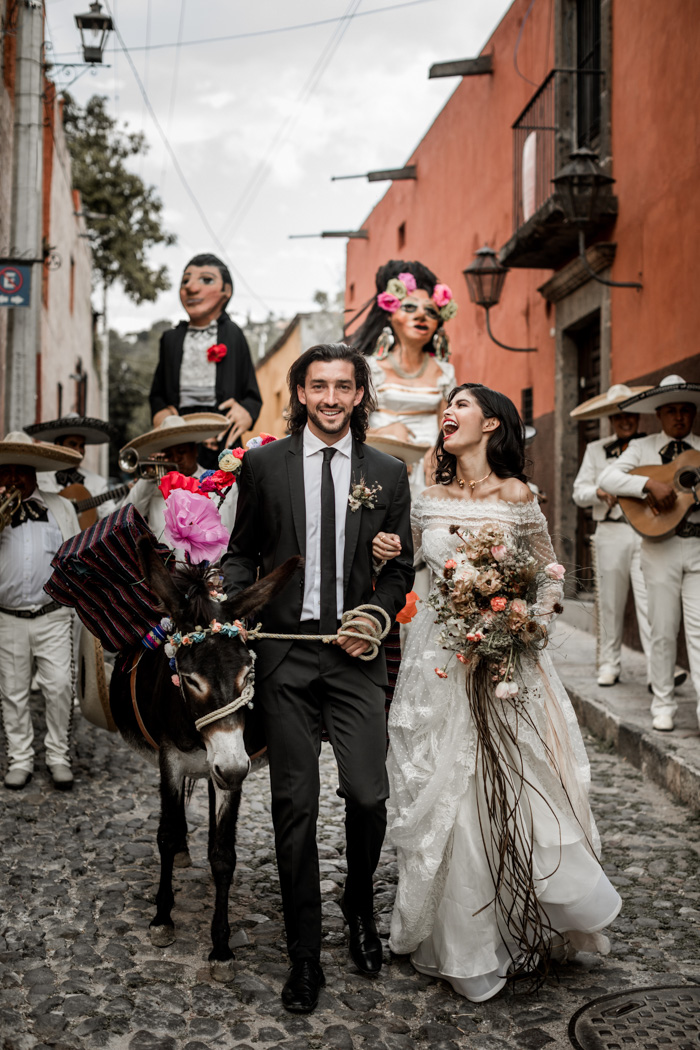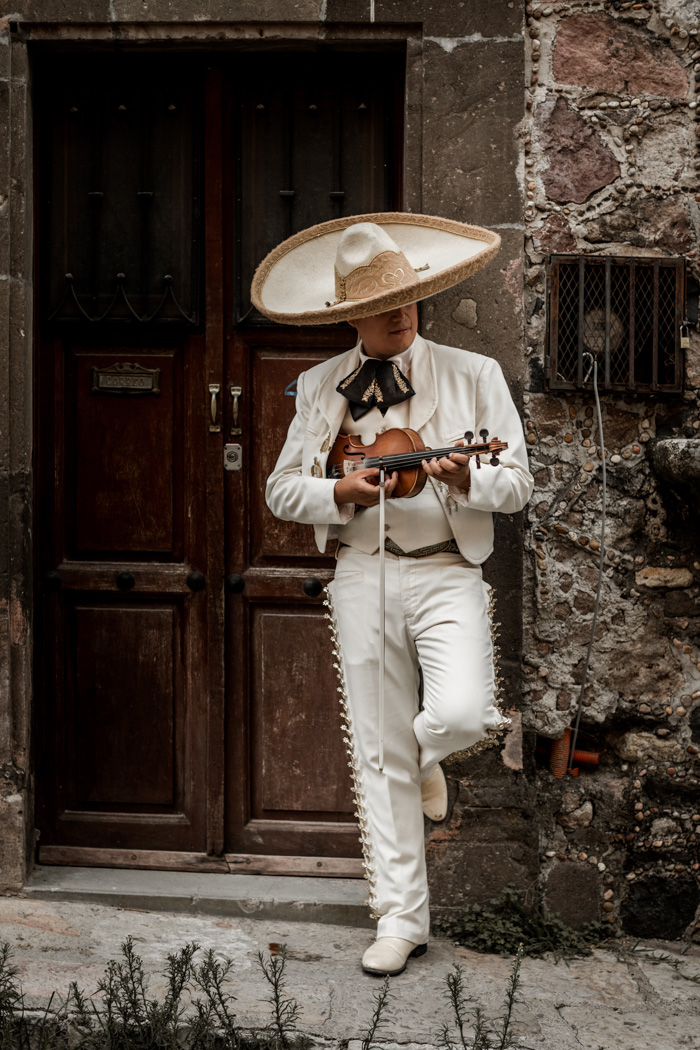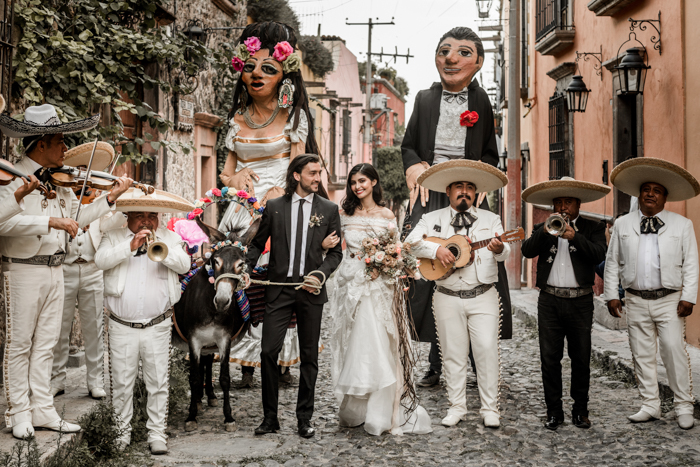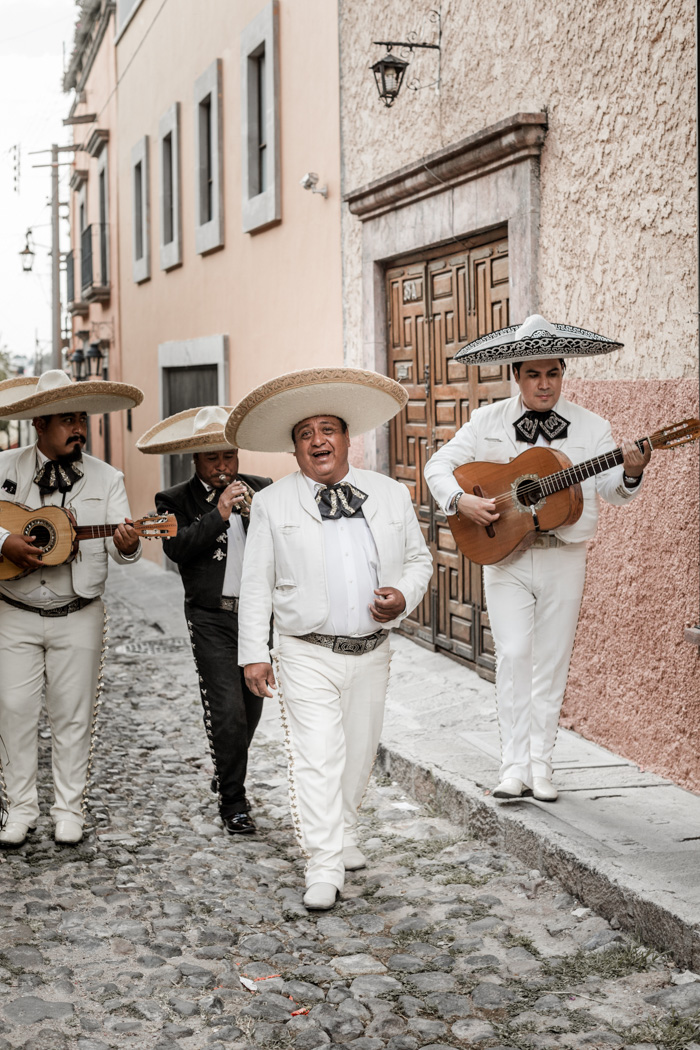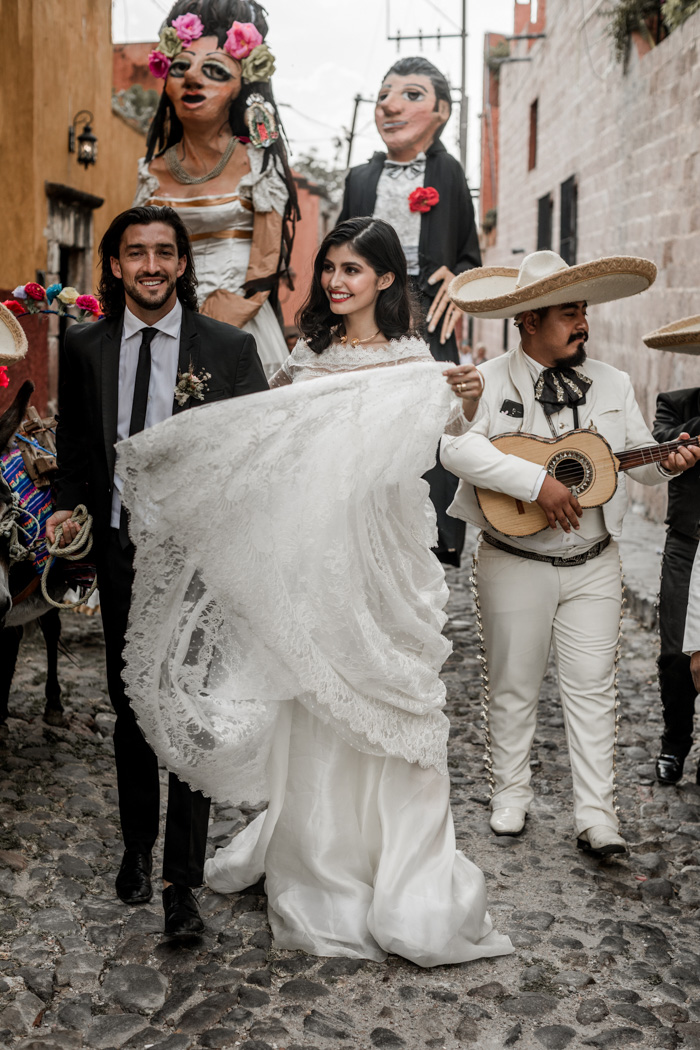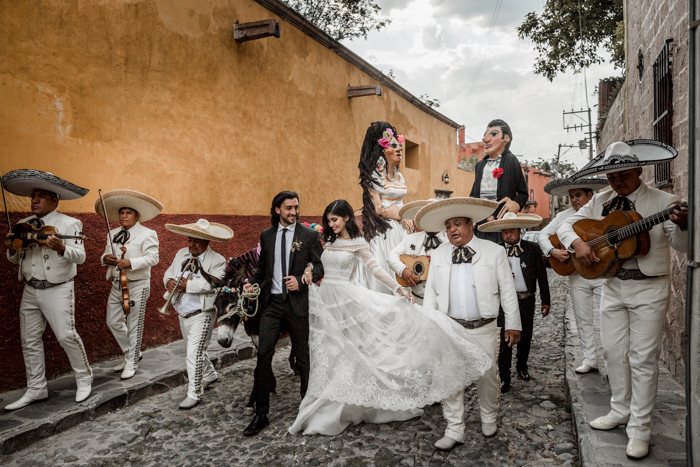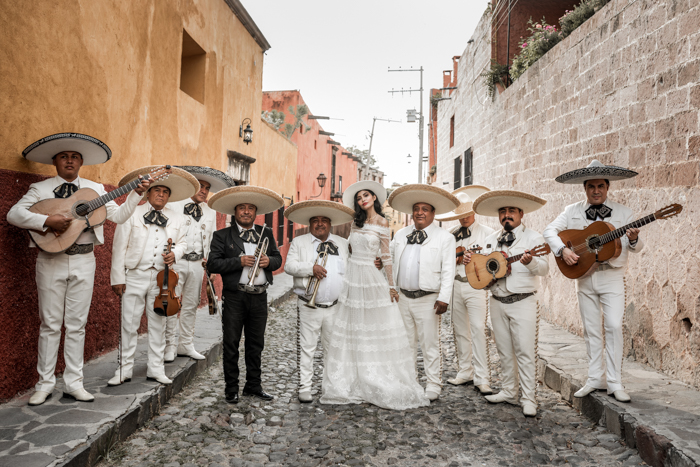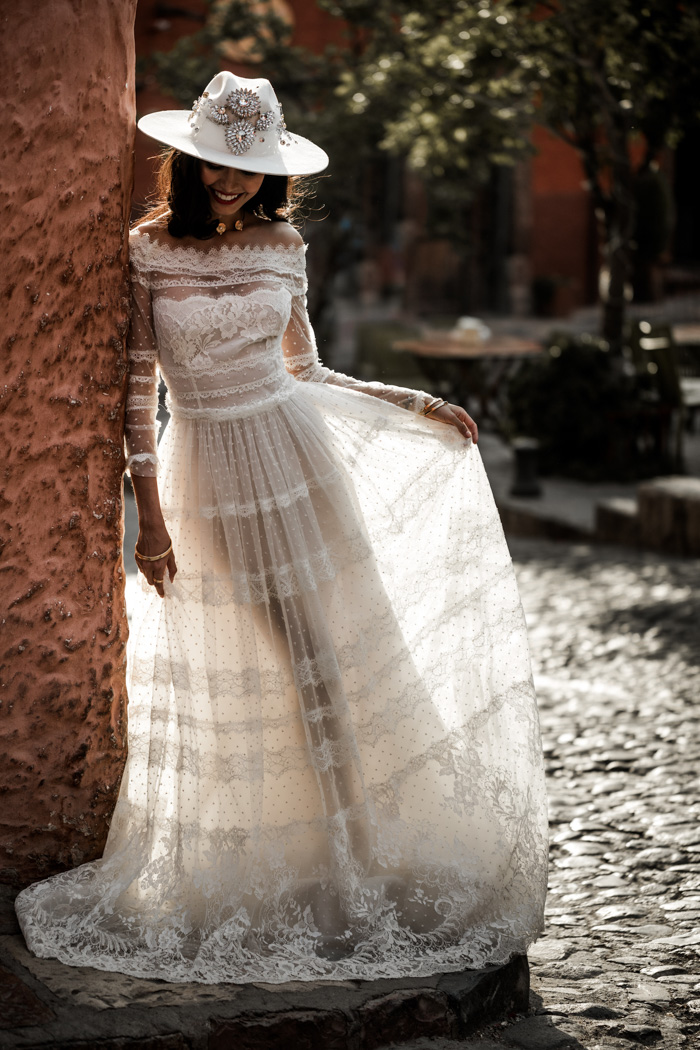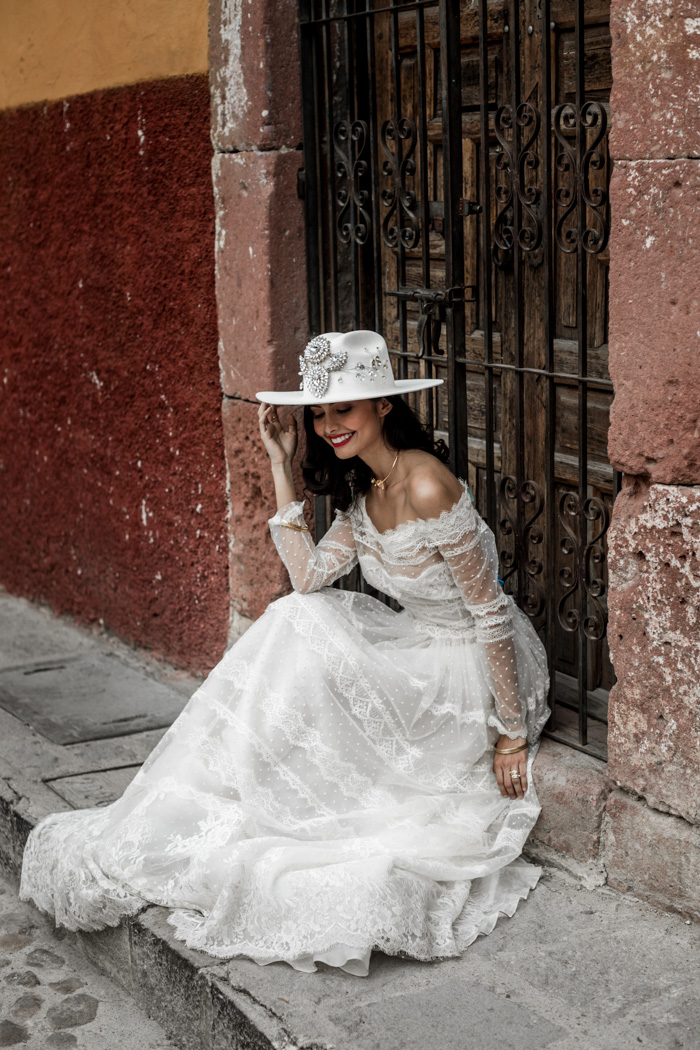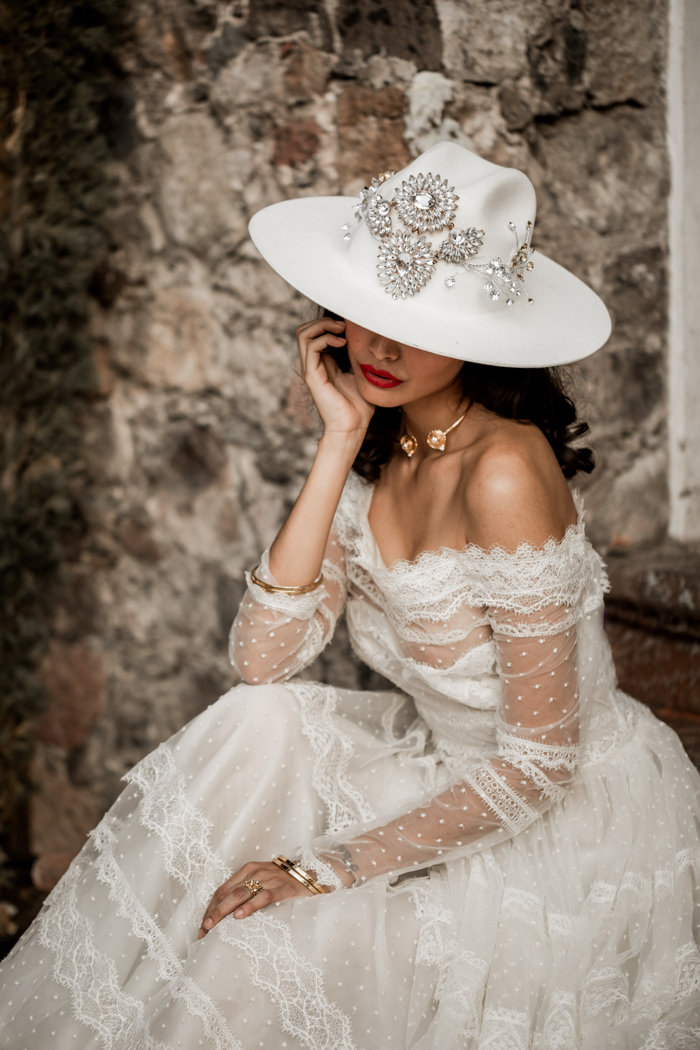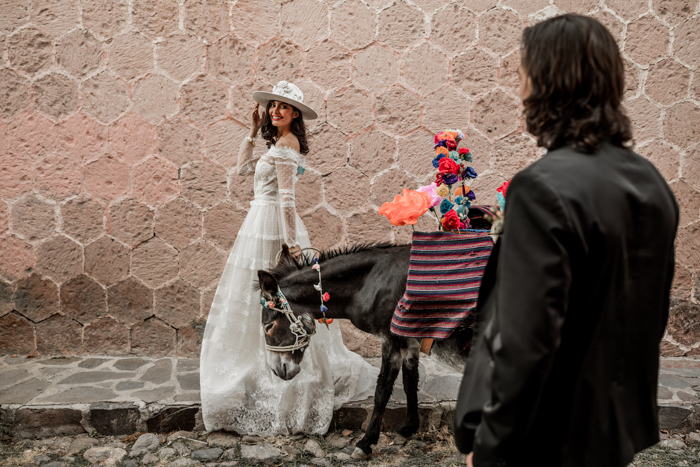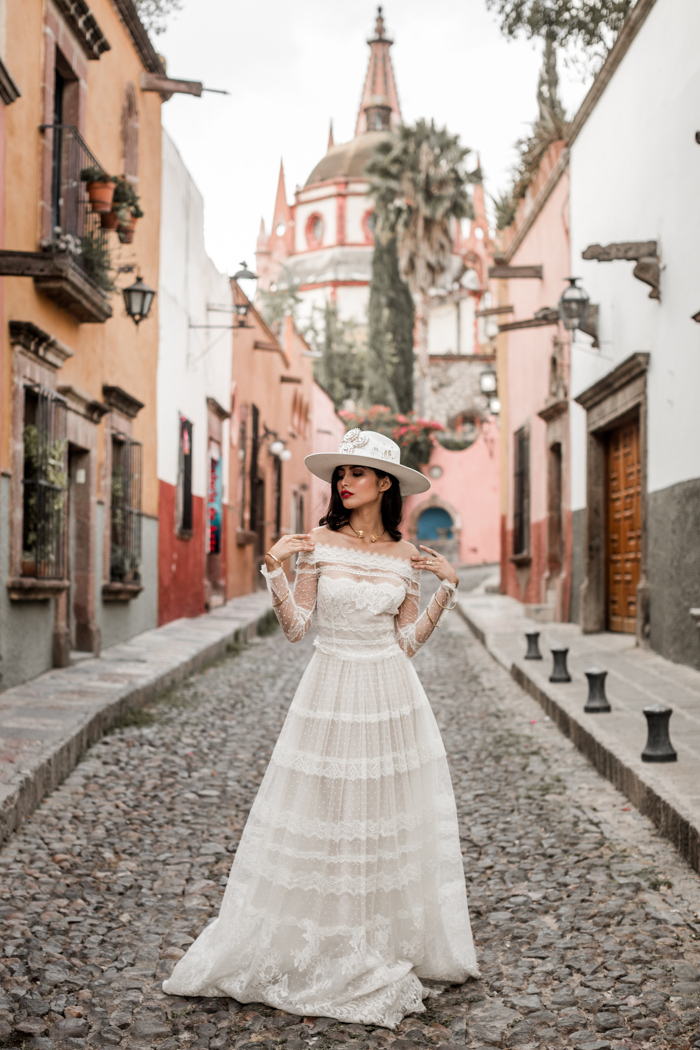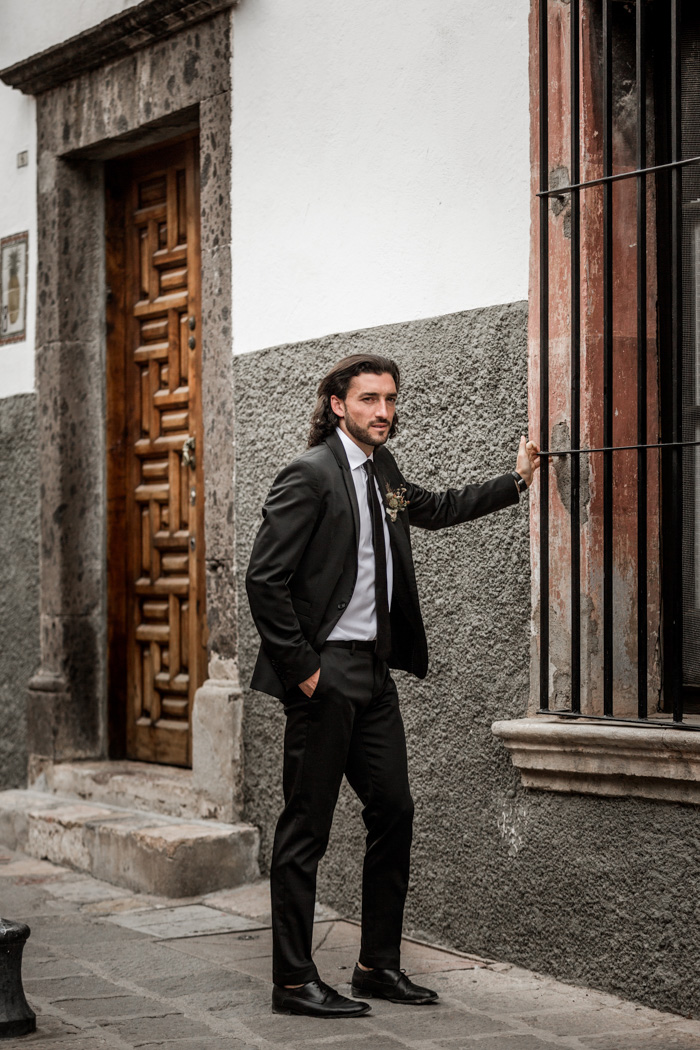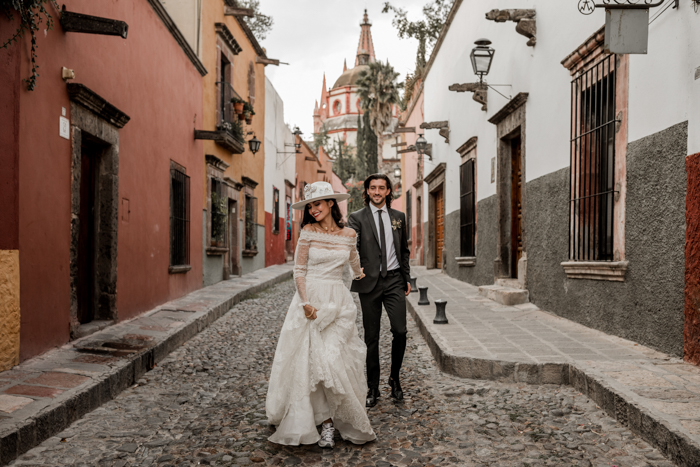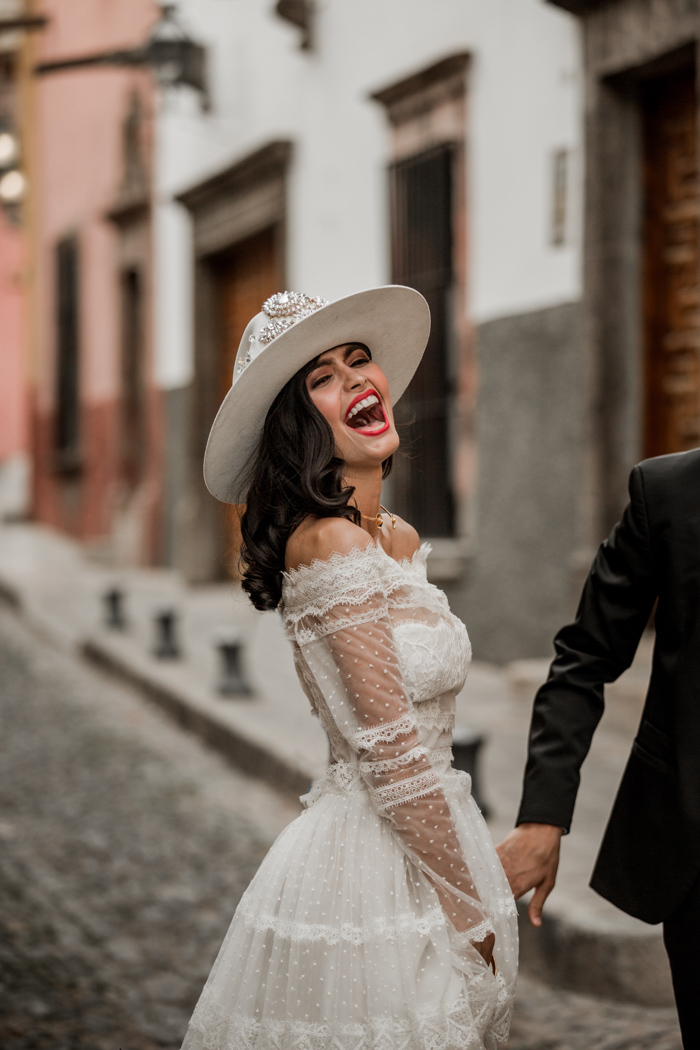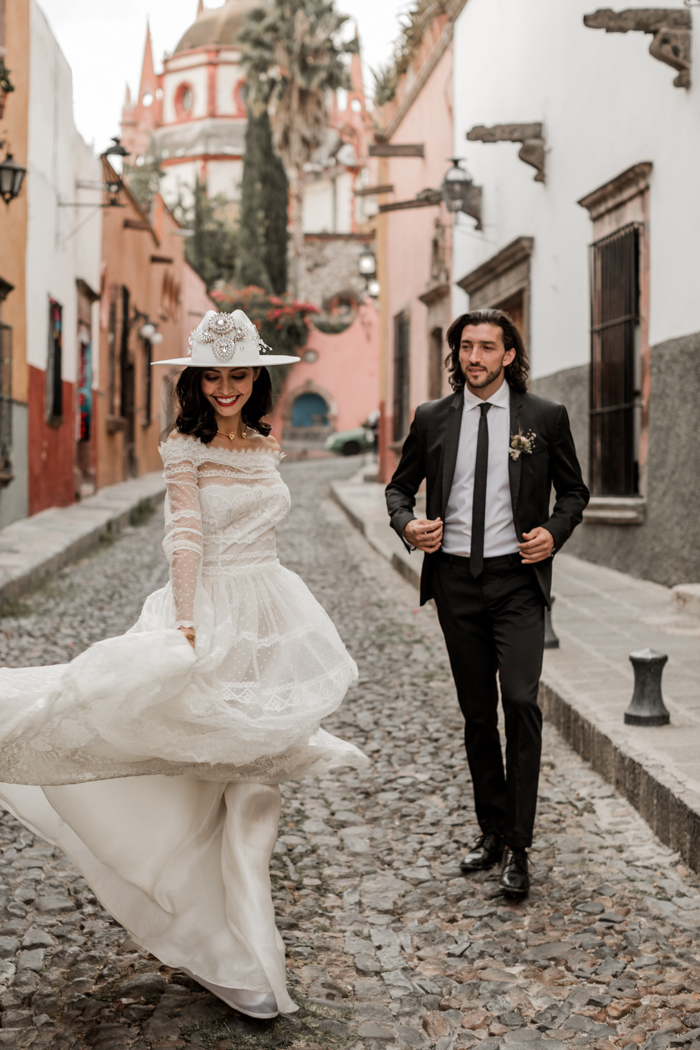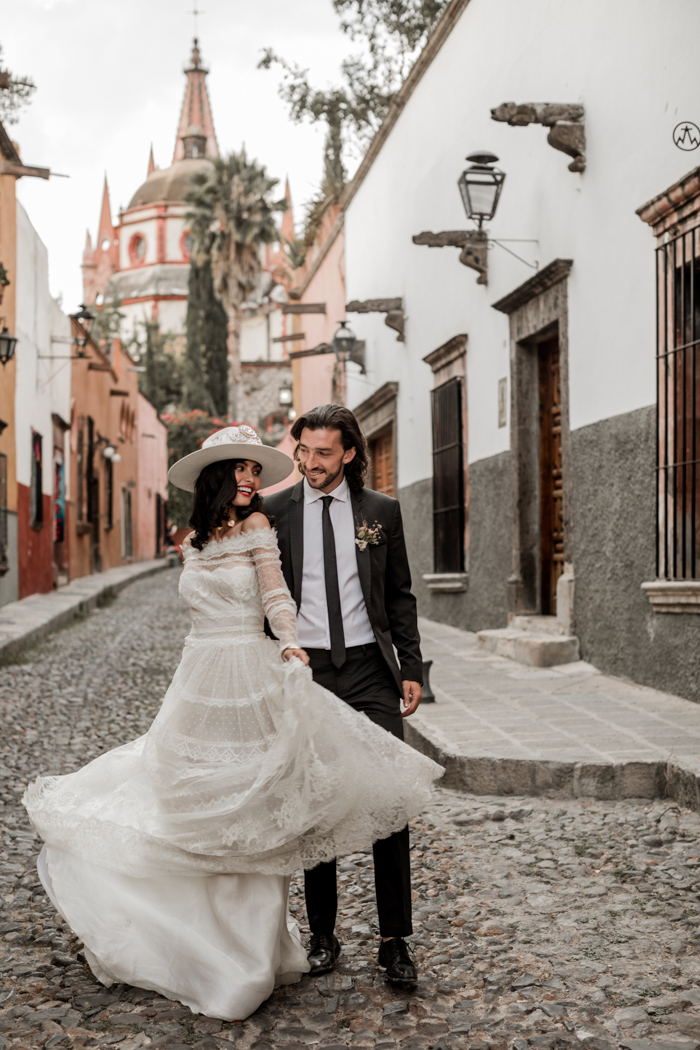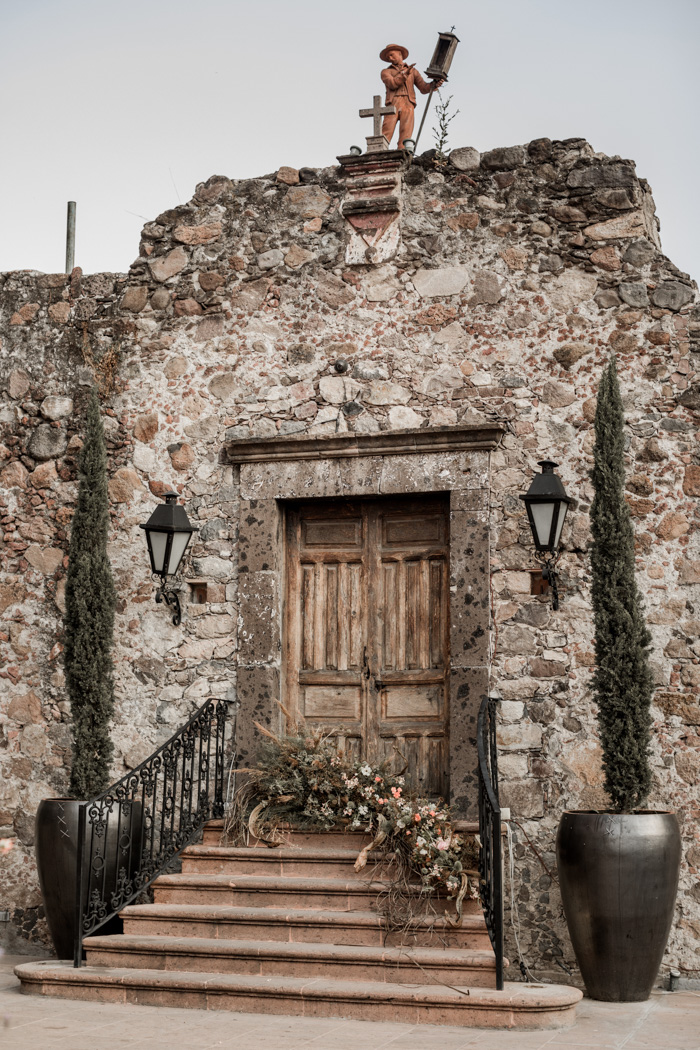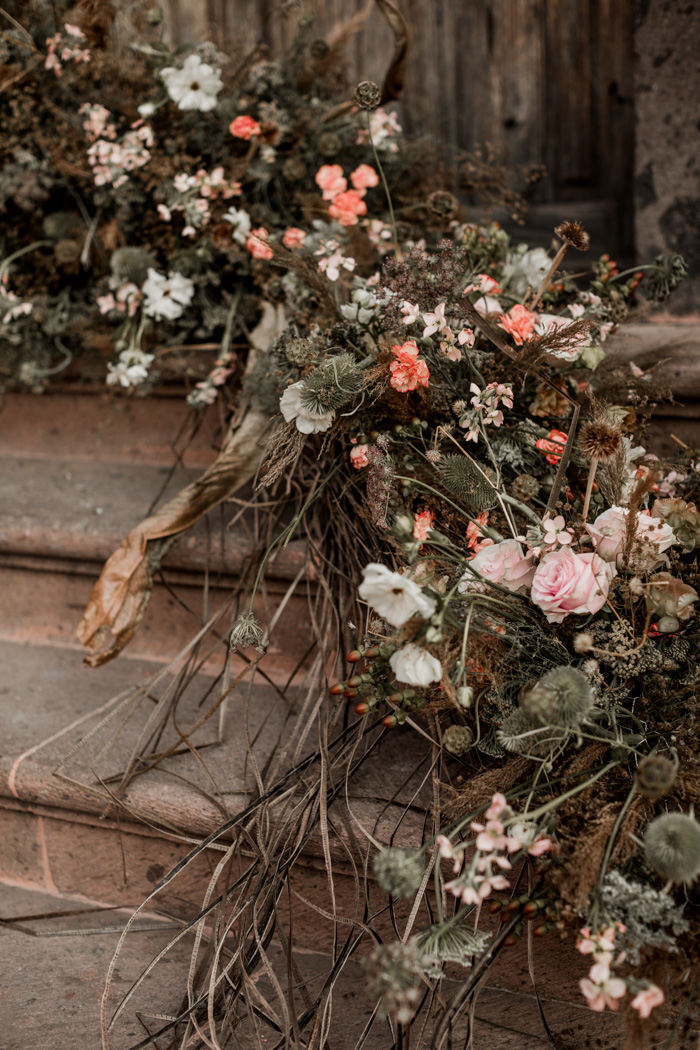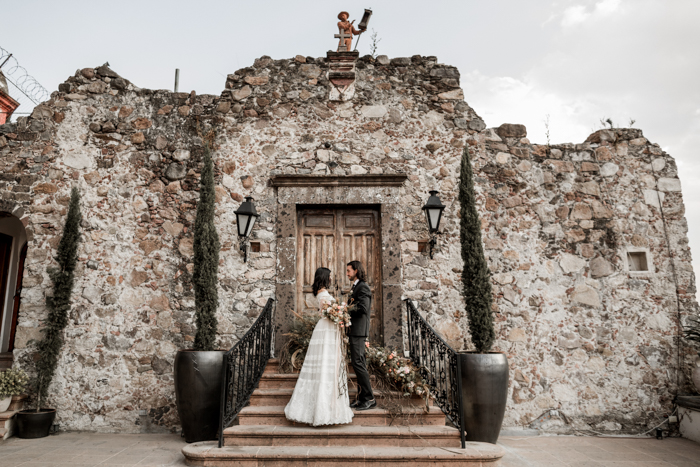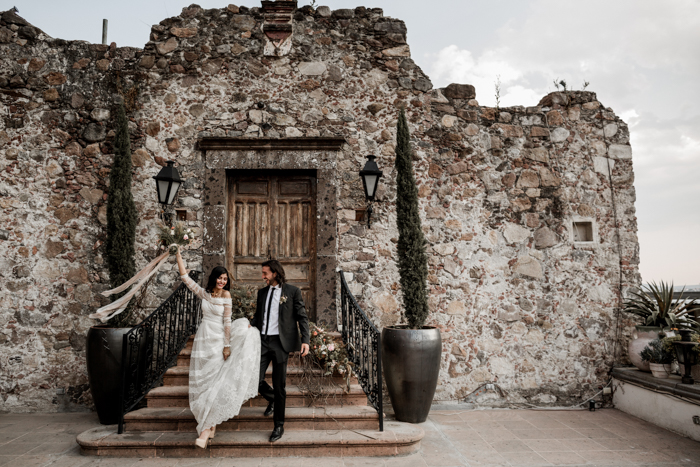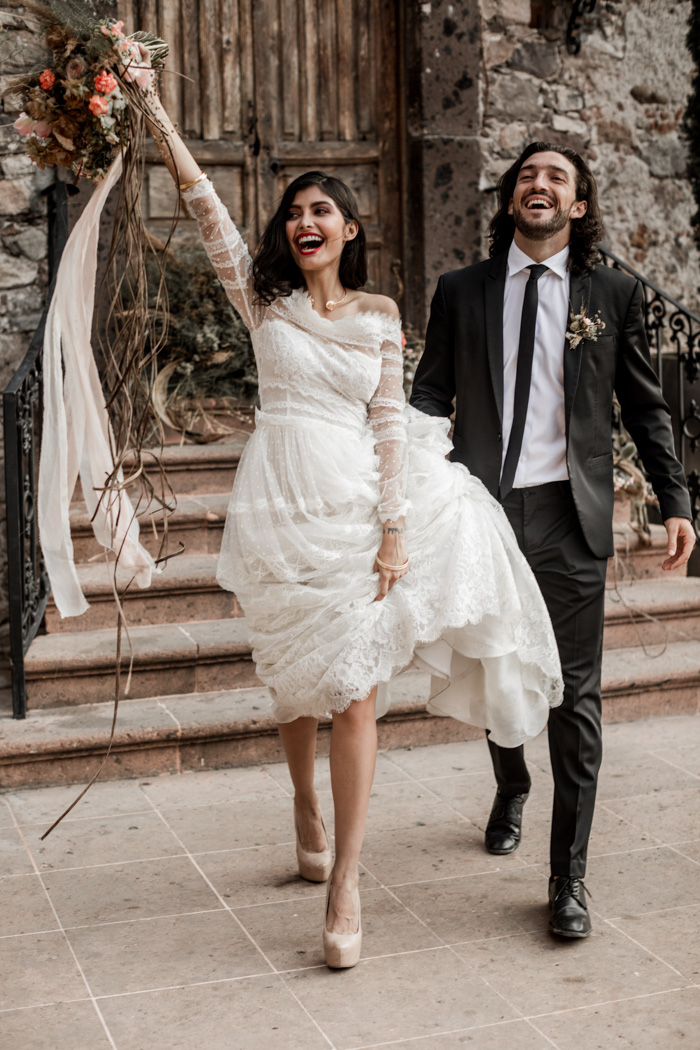 Our biggest thanks to Junebug member Lilly Red Creative for sharing this beautiful San Miguel de Allende elopement inspiration with us! Want to see more destination wedding magic in Mexico? This Hacienda Yaxcopoil wedding shows off the spirit of Mérida, Mexico!