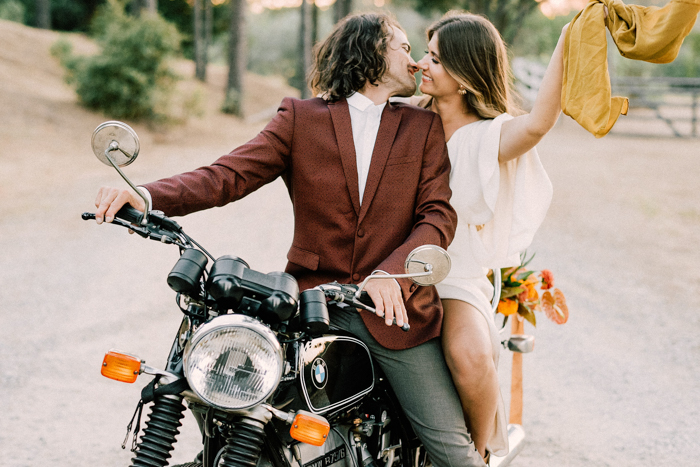 Thistle and Honey used a totally unique fall wedding color scheme to create a retro wedding inspiration that dreams are made of! These oh-so-talented planners strayed from traditional, moody autumnal colors and chose shades of yellow, gold, orange, and brown in everything from the floral arrangments to the table decor. Although the bride wore a boho-inspired Sarah Seven dress, they used a more modern styling approach that is accessible for couples wanting to recreate a retro — but not entirely boho and vintage — look and feel. We adore every element of this shoot, from the woodsy ceremony to the motorcycle getaway, and Juliana Aragon Photography captured it all perfectly!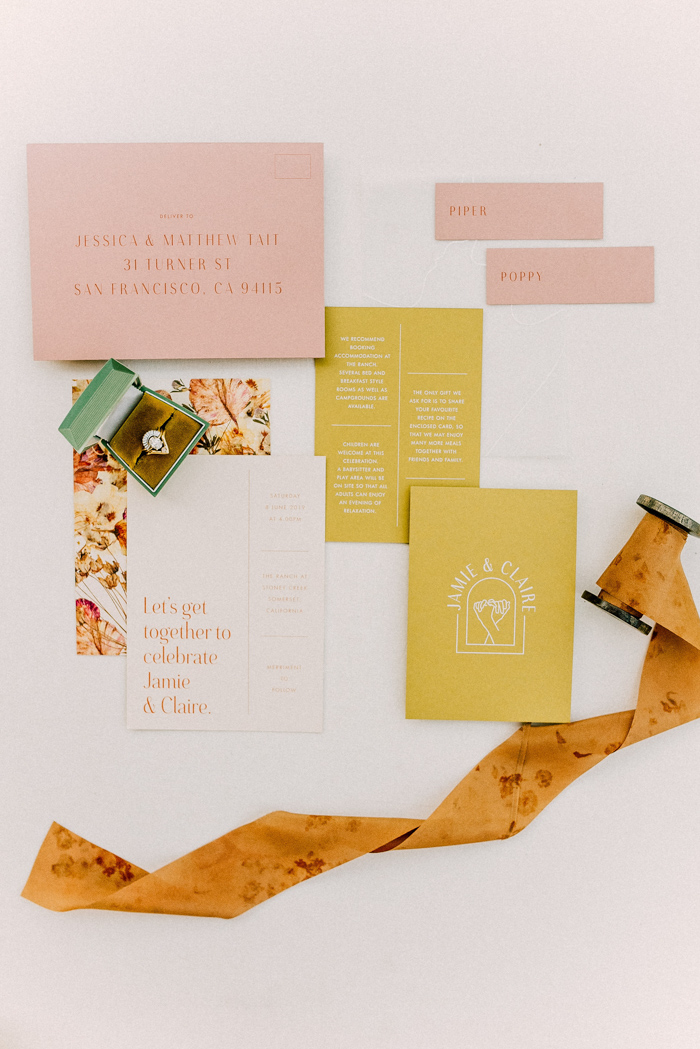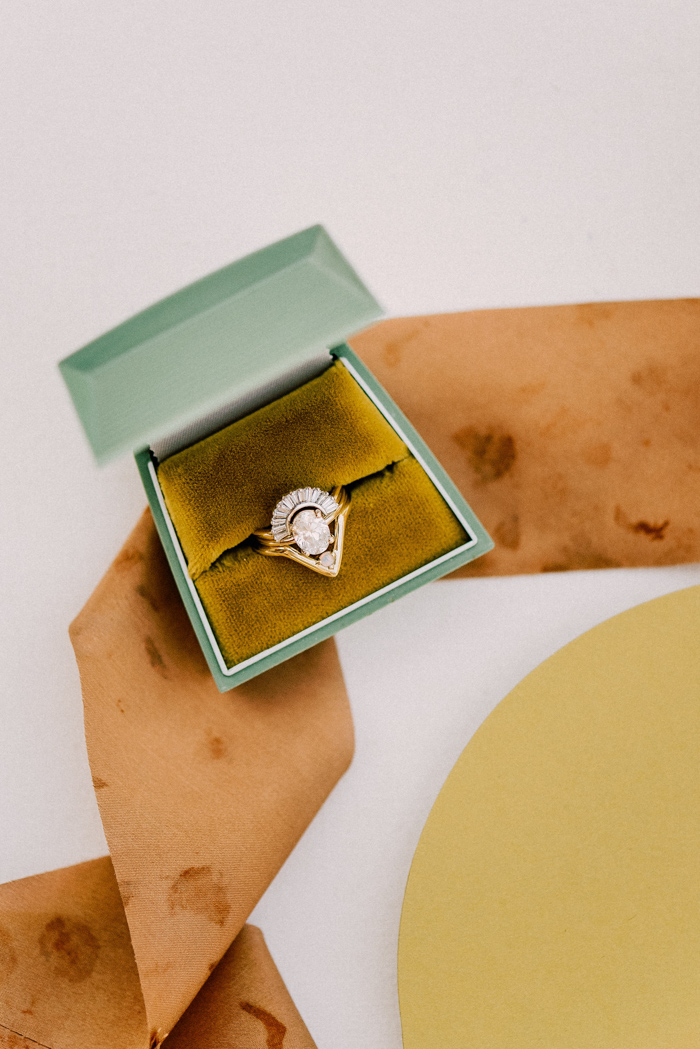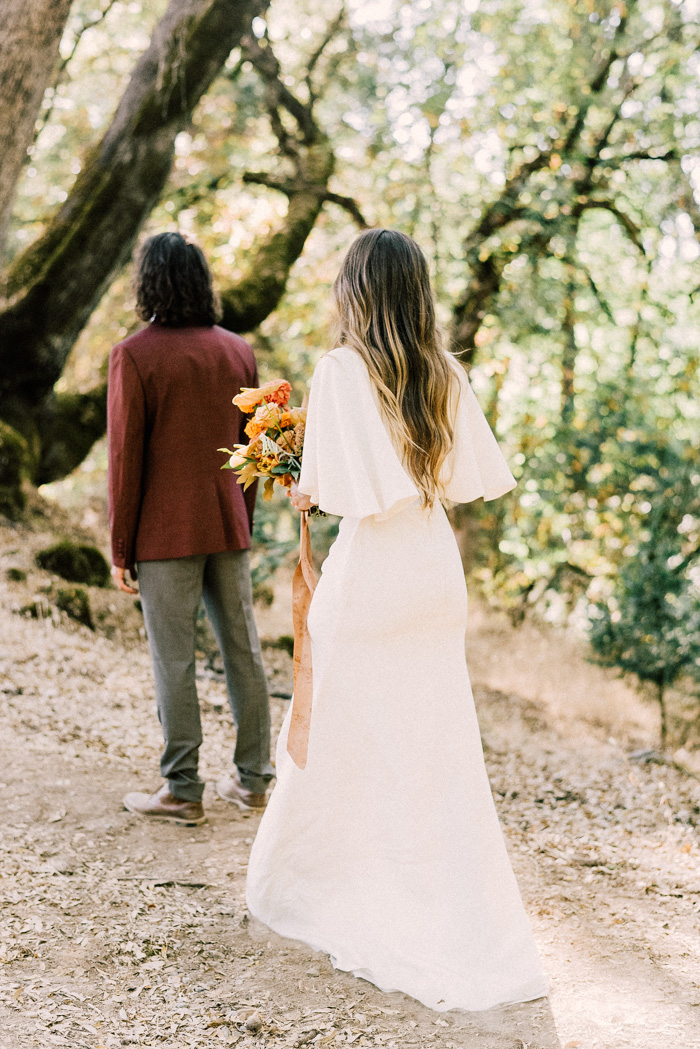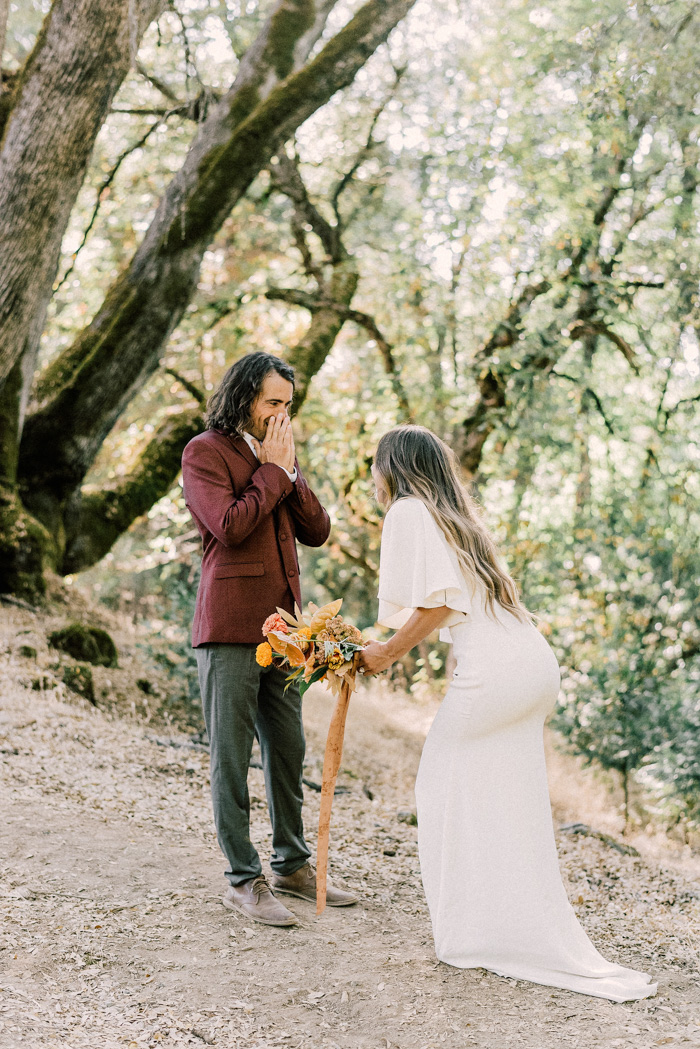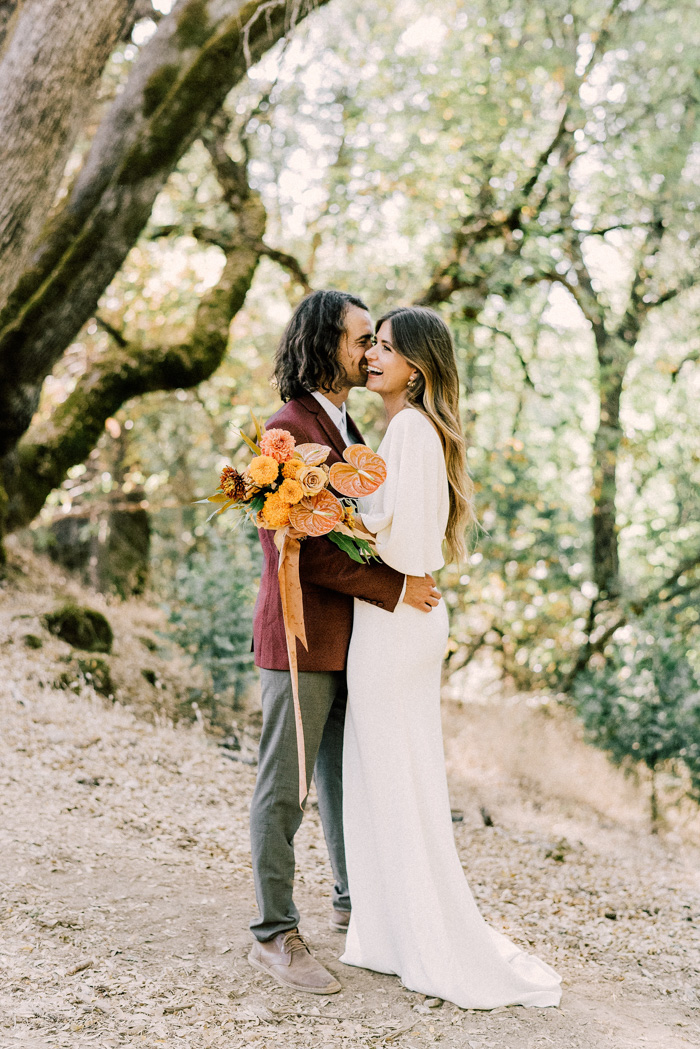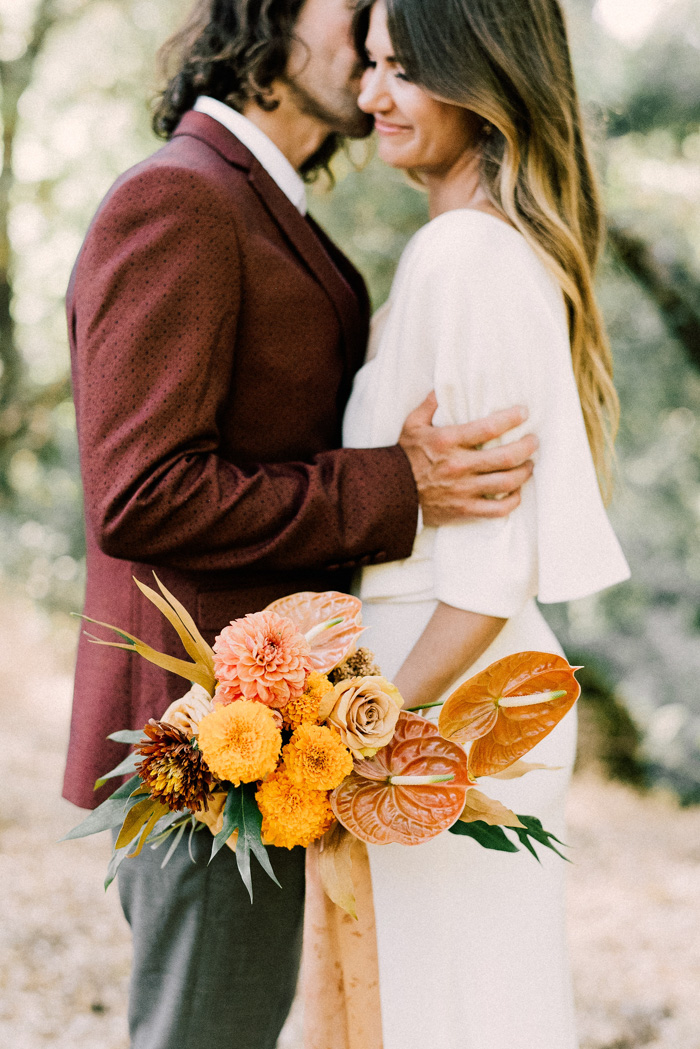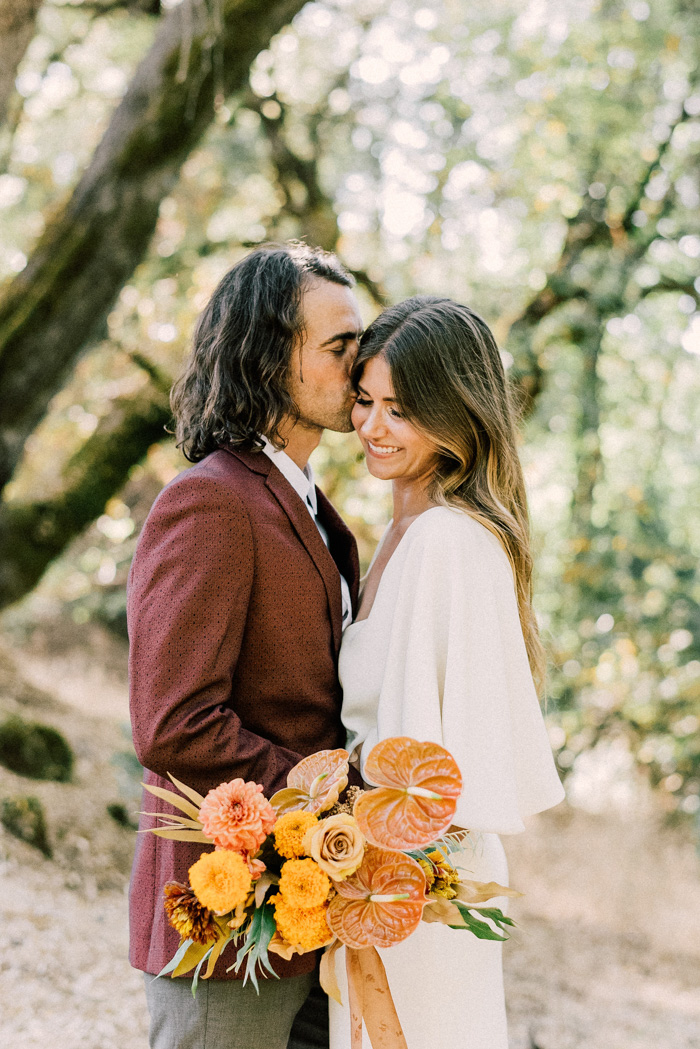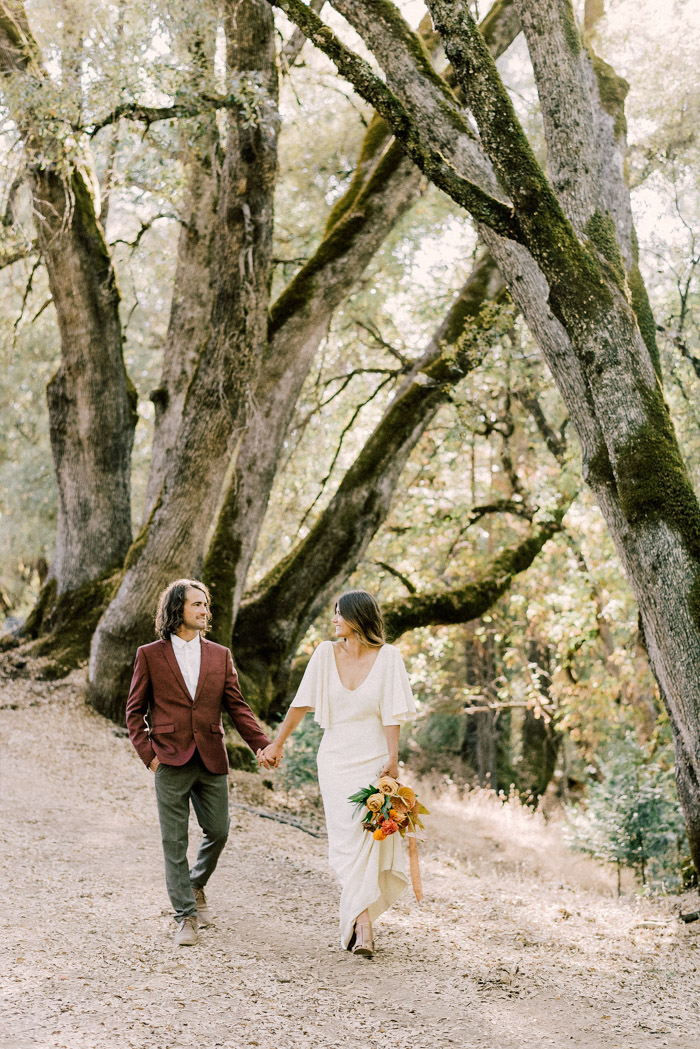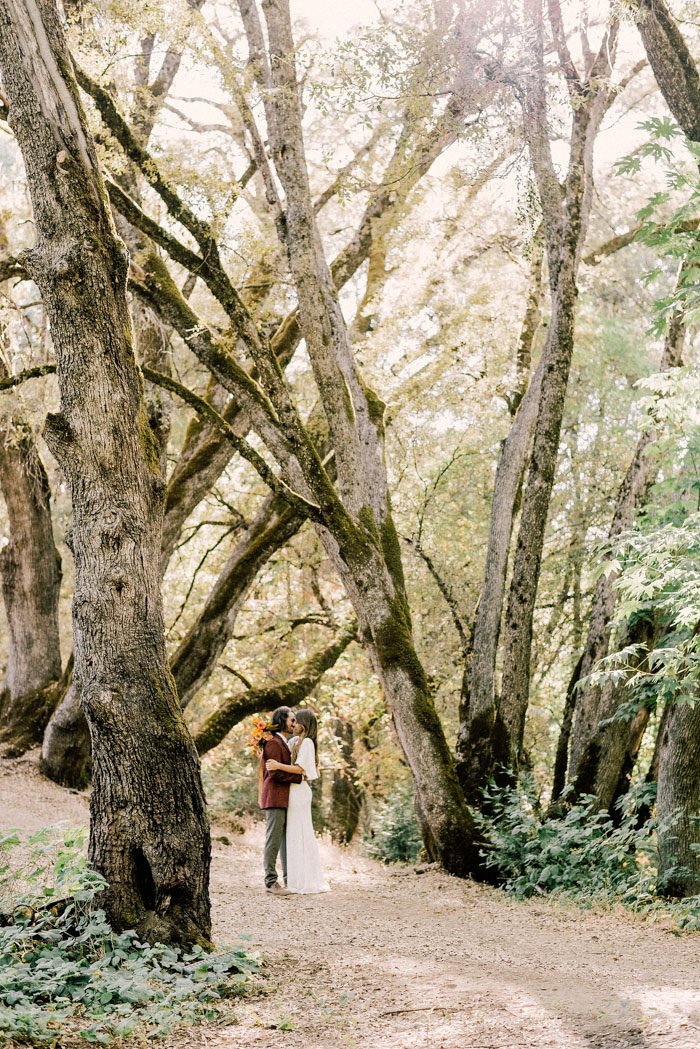 From the event planner: The vision of a modern 1970s inspired shoot had been on my mind for some time. When I think of the 1970s and how this time period relates to weddings in the present day, things such as macrame, boho, and lots of lace and embroidery come to mind. While all of these things are beautiful, I wanted to approach this iconic era in a different way. A modern, simple way that could be easily translated to weddings and events today. The tablescape was a marriage (pun intended) of rusty orange hues and textures such as those from the beautiful linens that were a gentle nod to times of the past. One of my favorite aspects of the shoot was the 1975 BMW motorcycle which was the perfect getaway vehicle for these two lovebirds.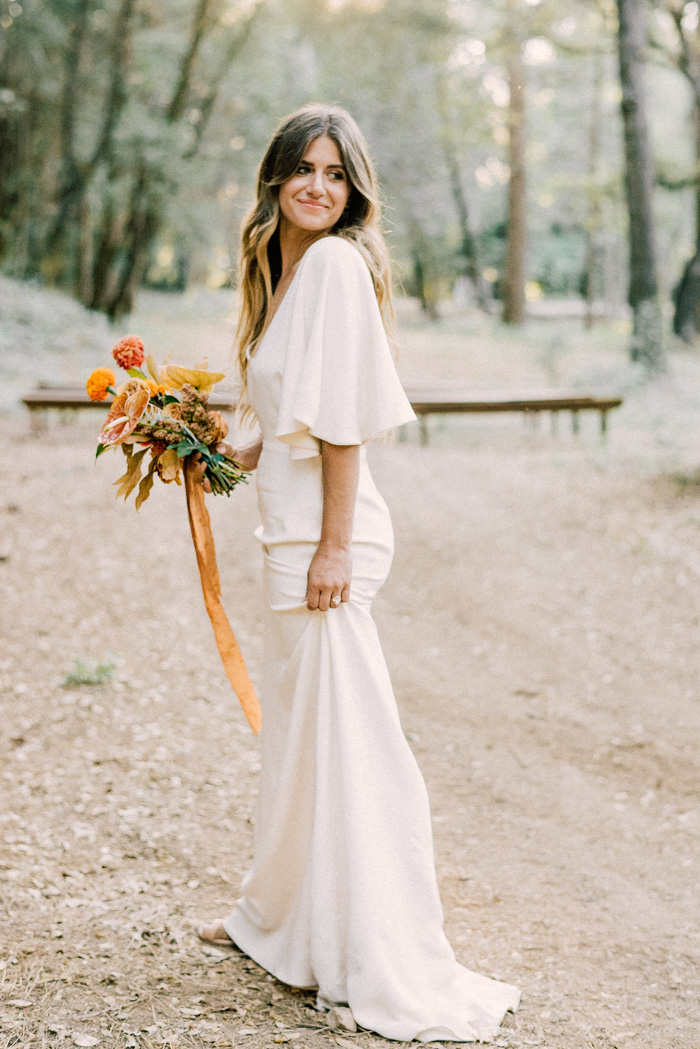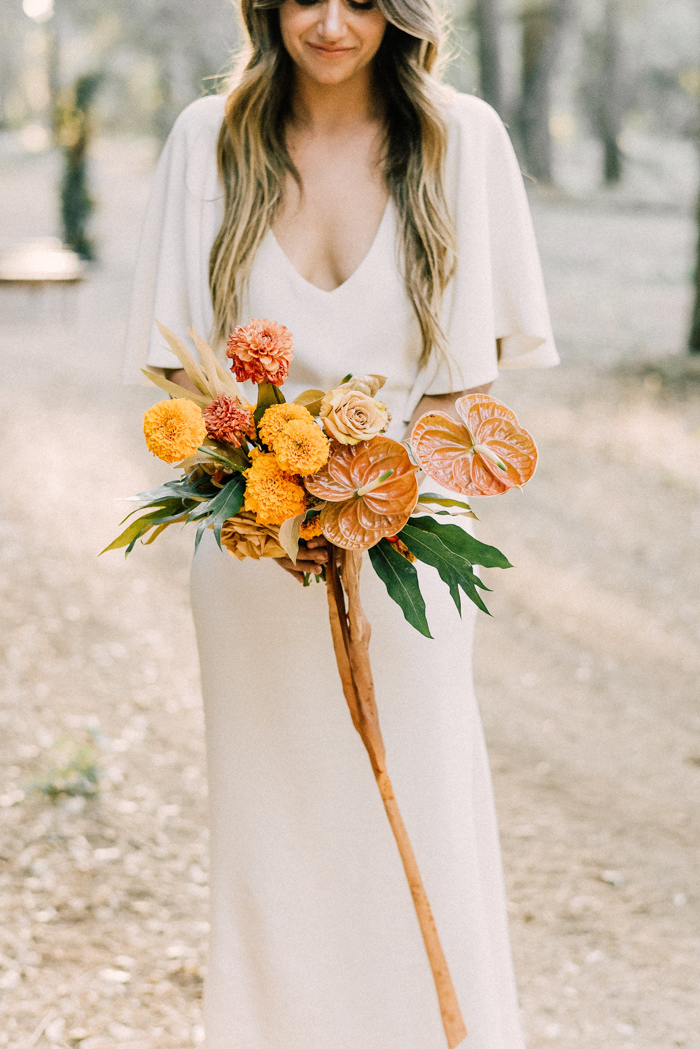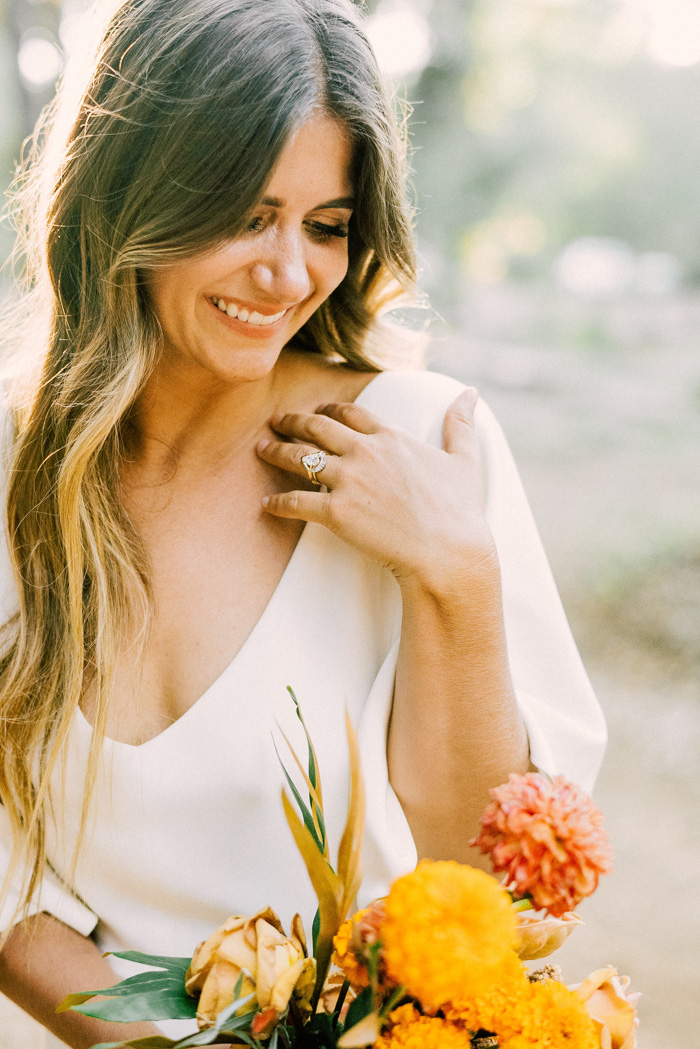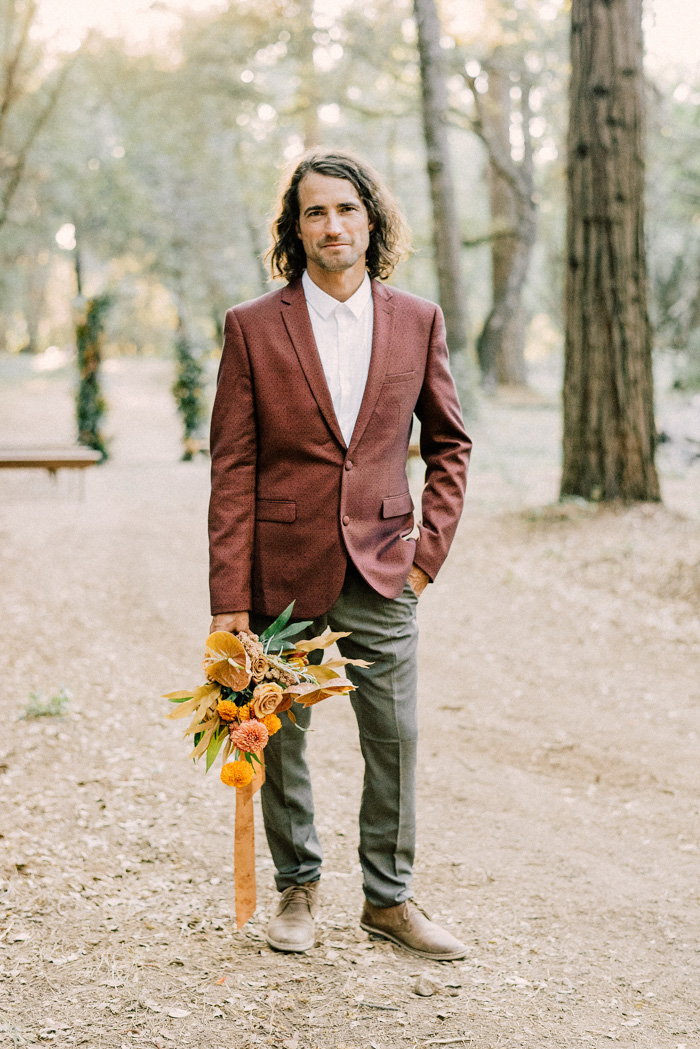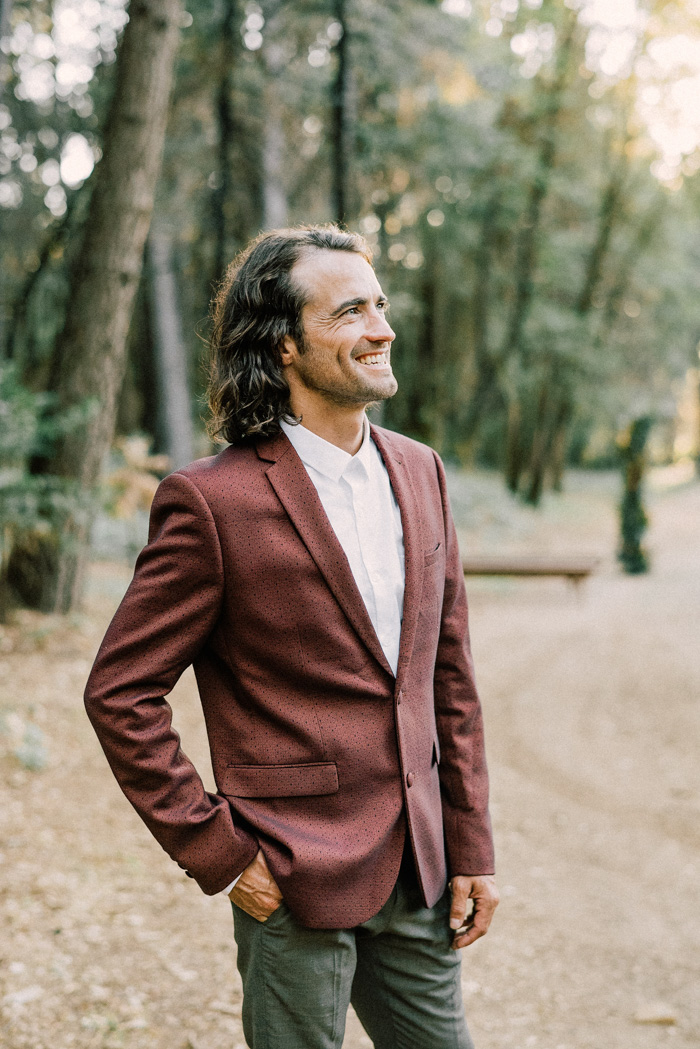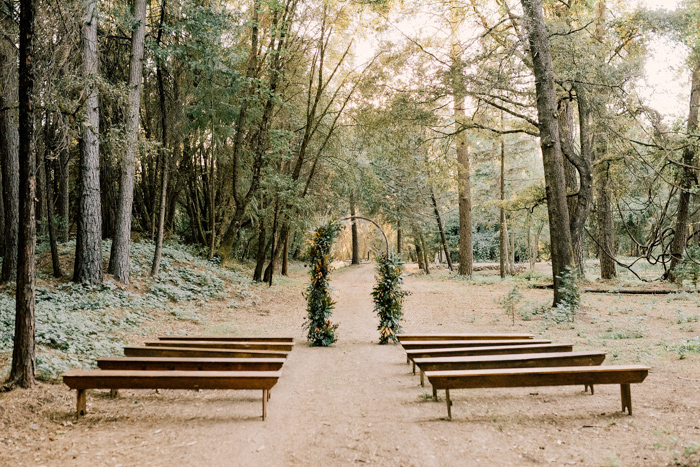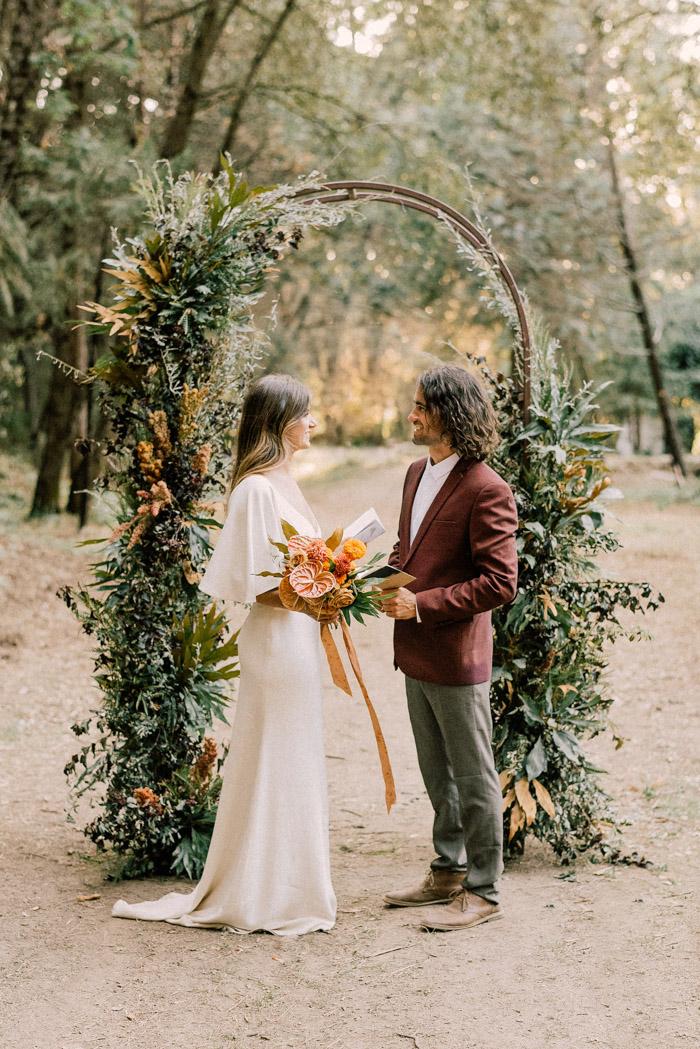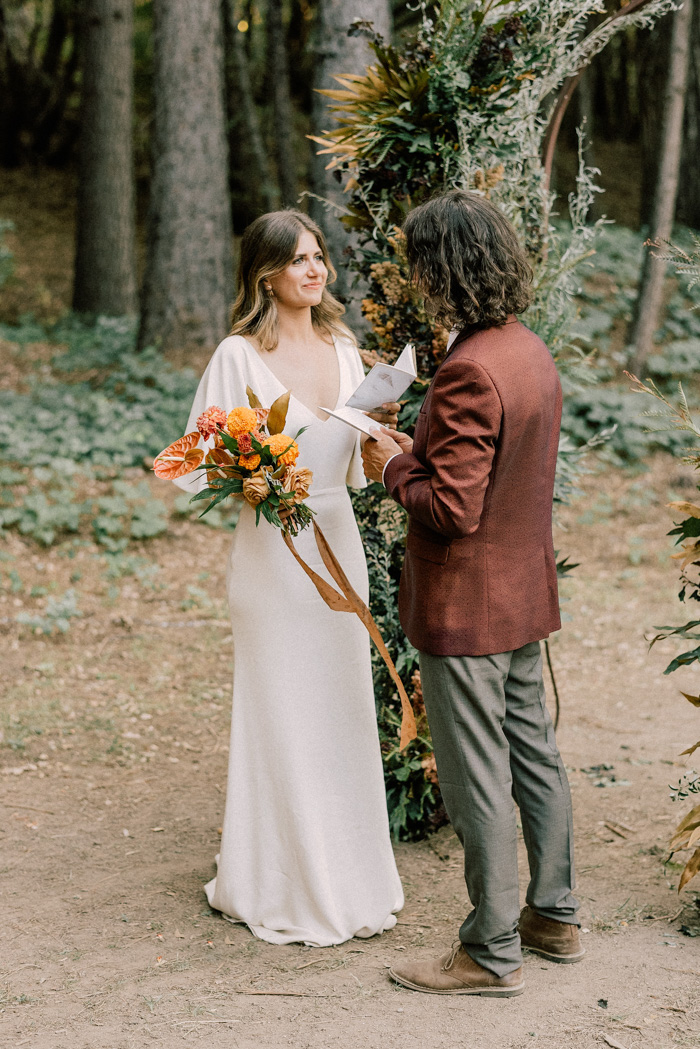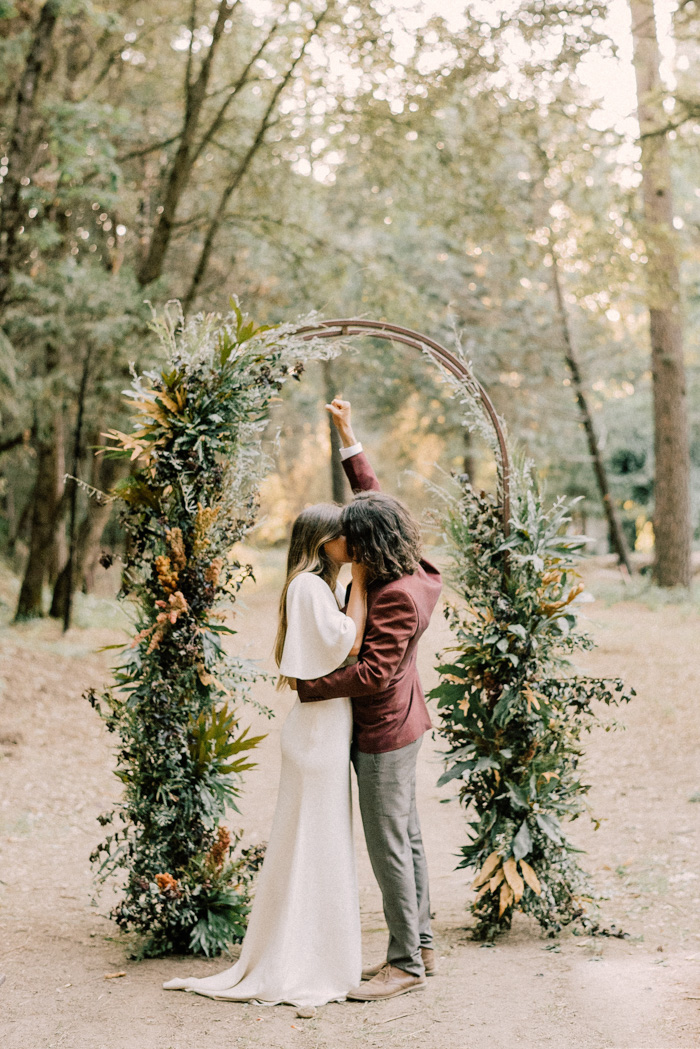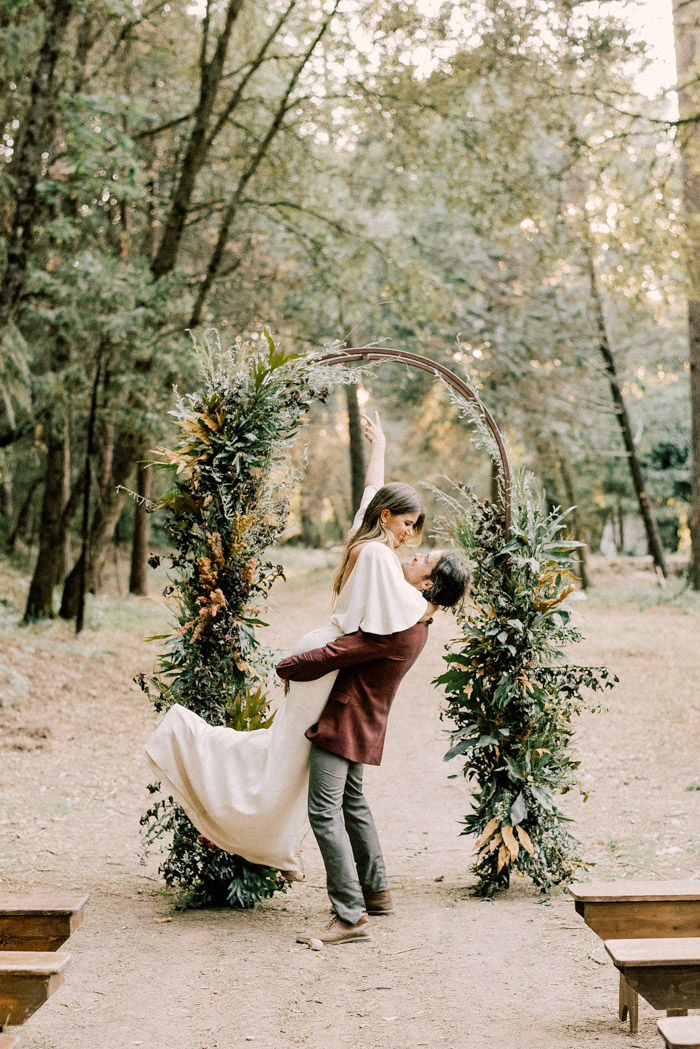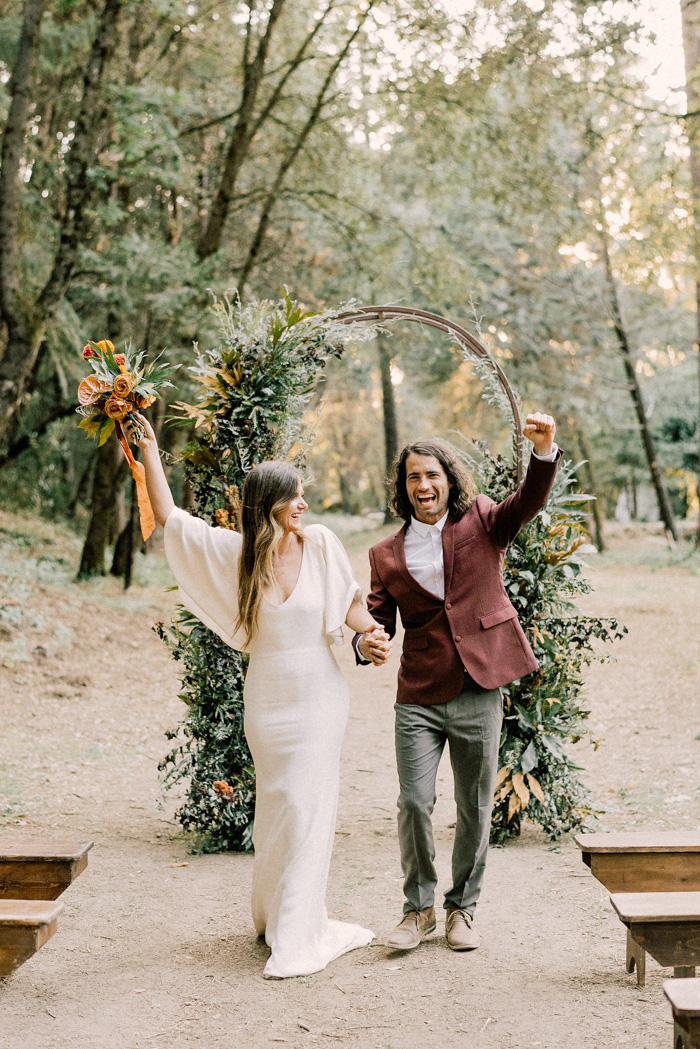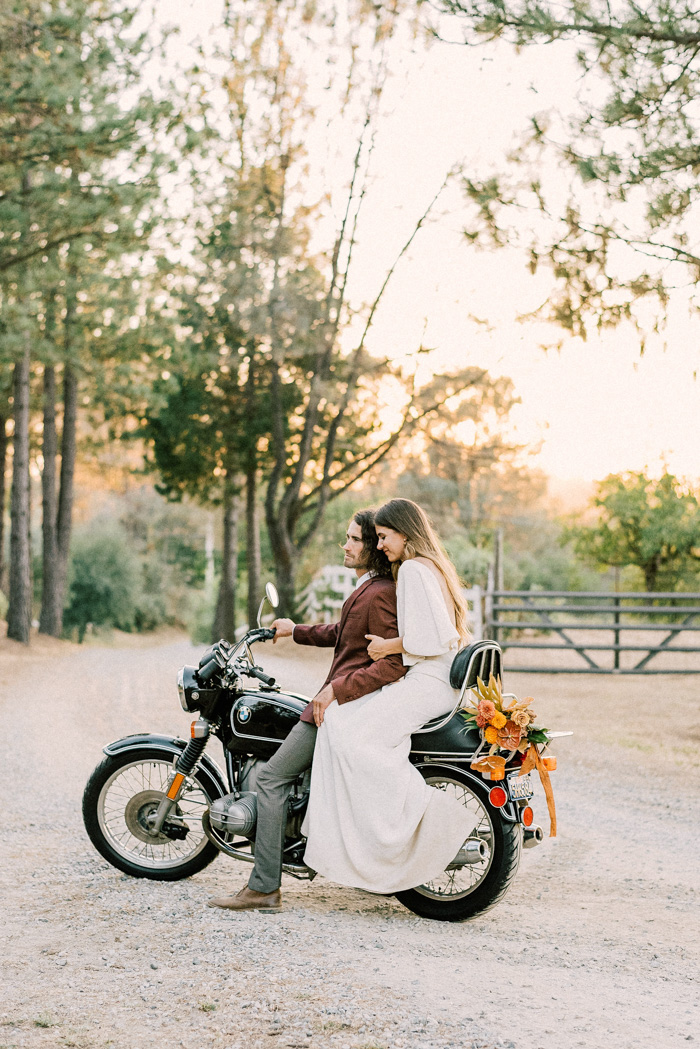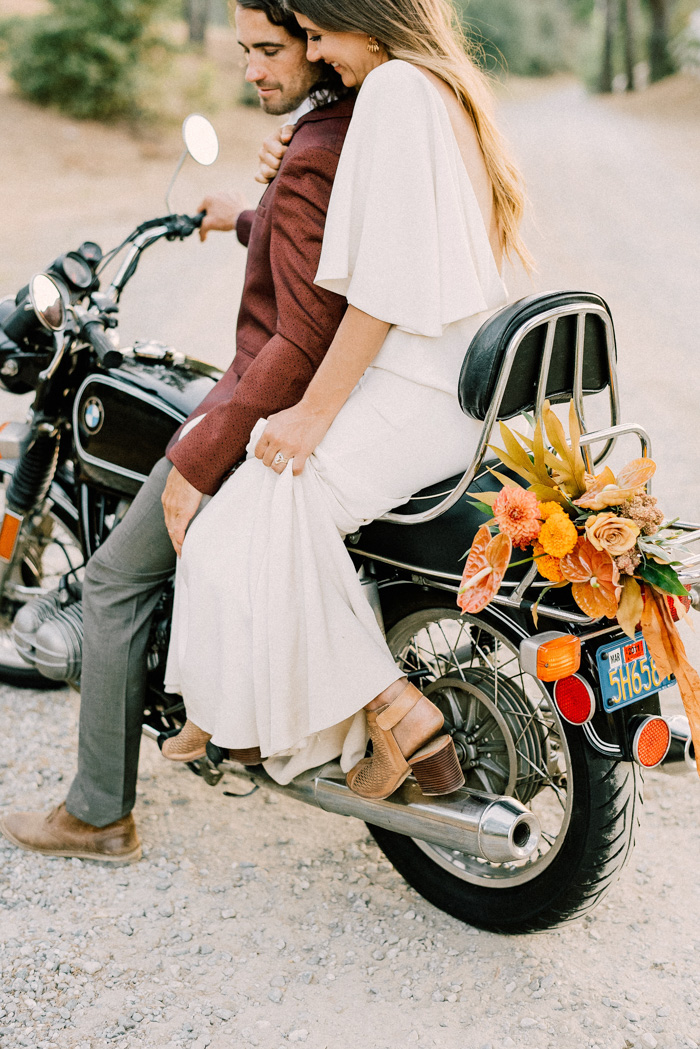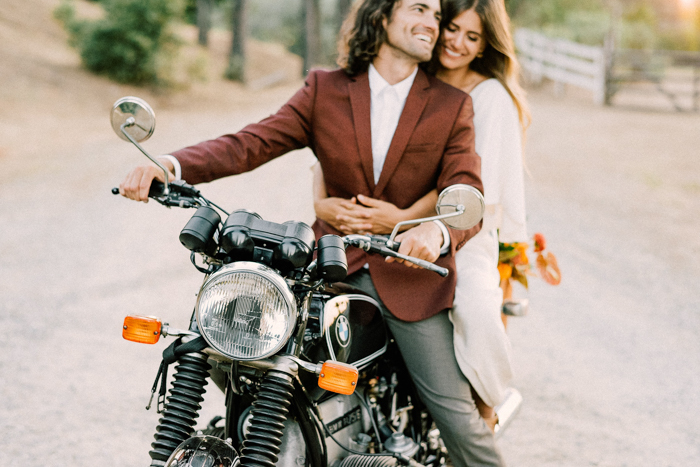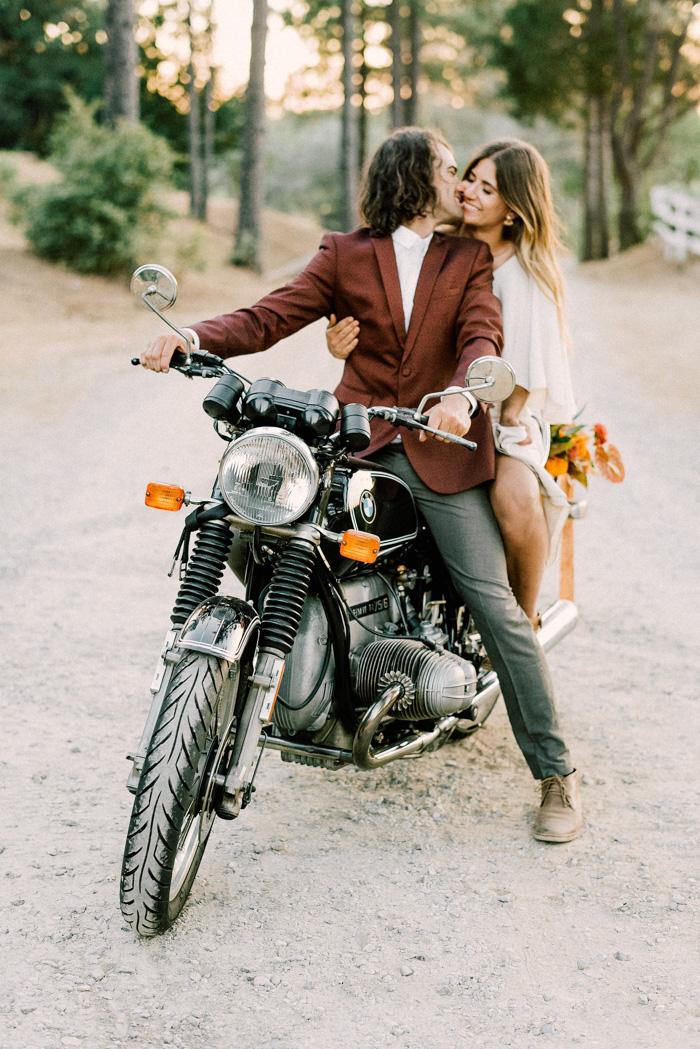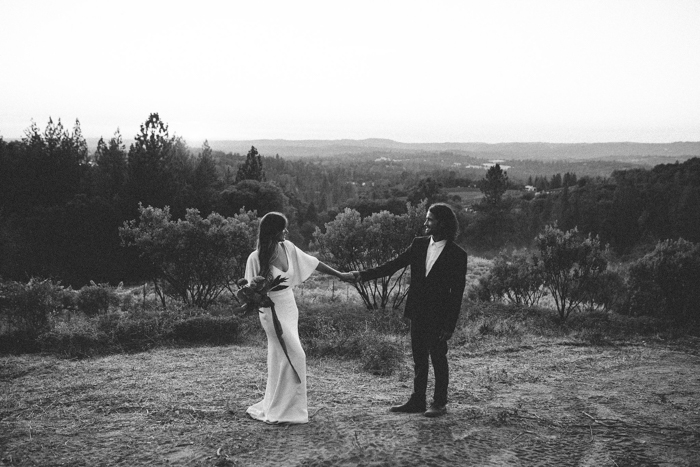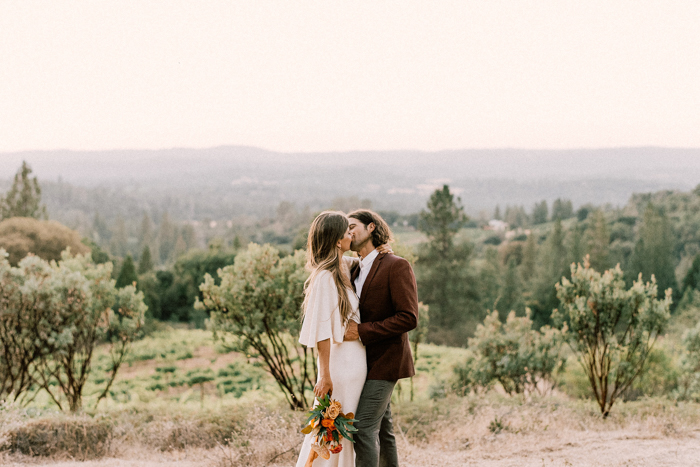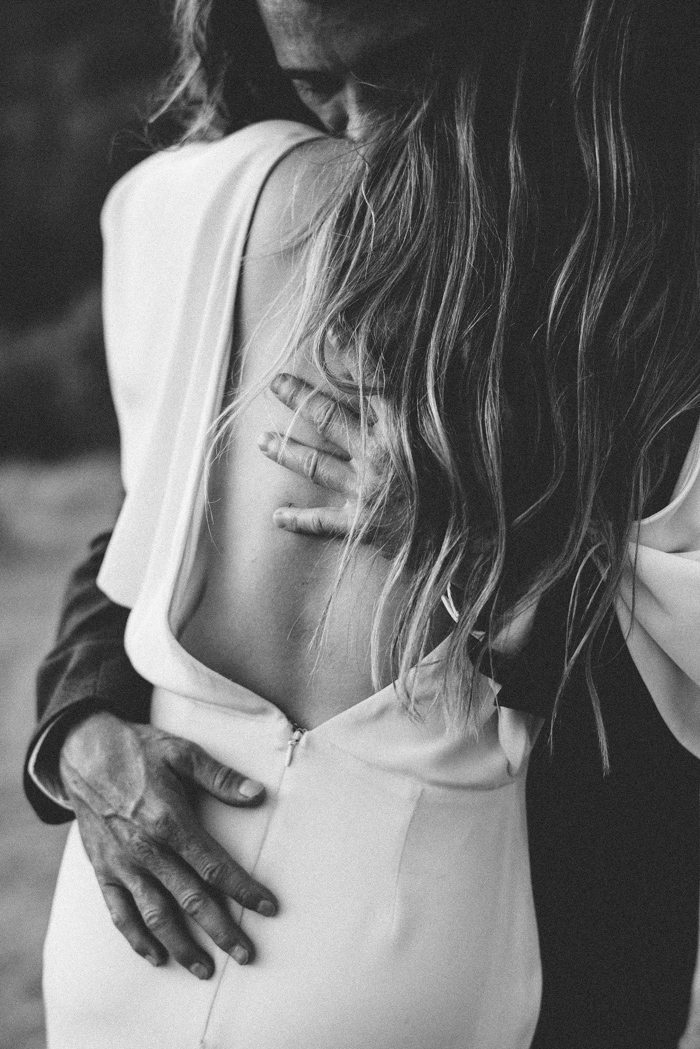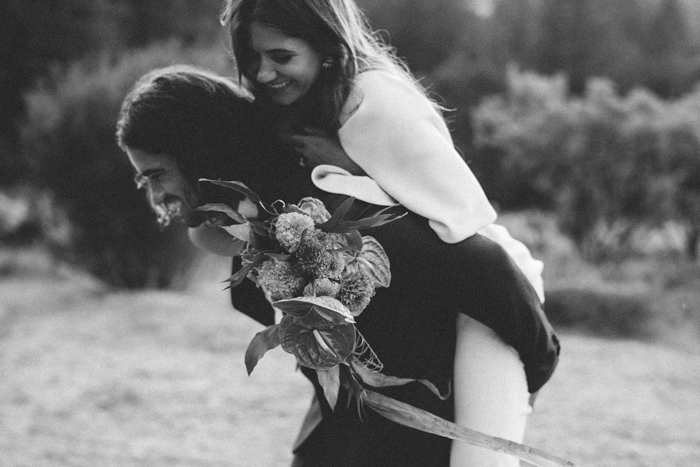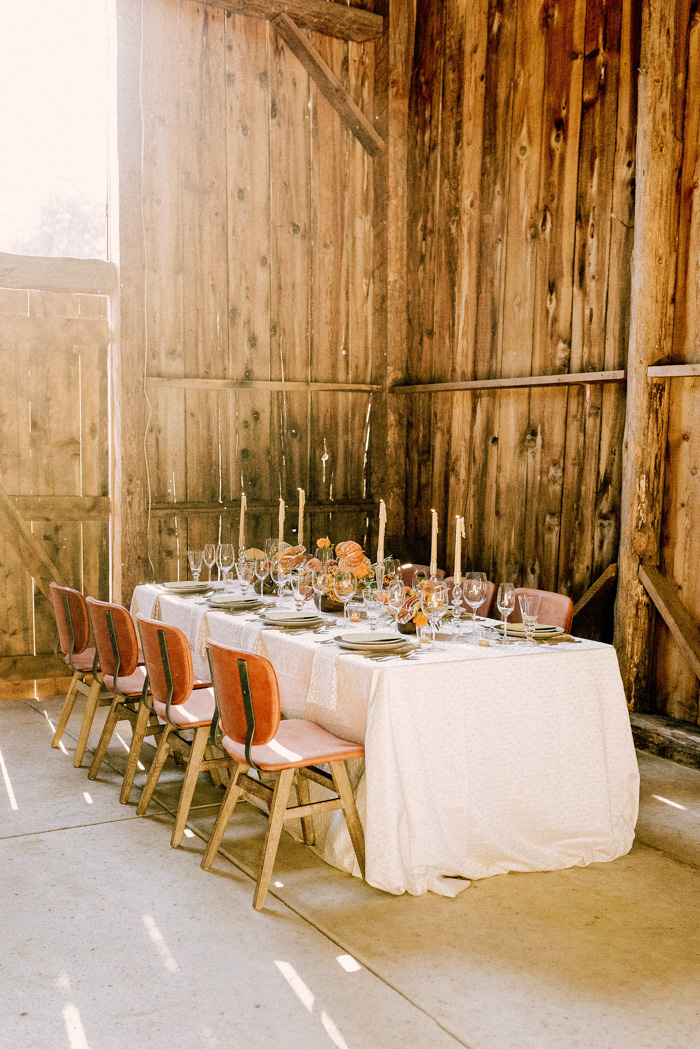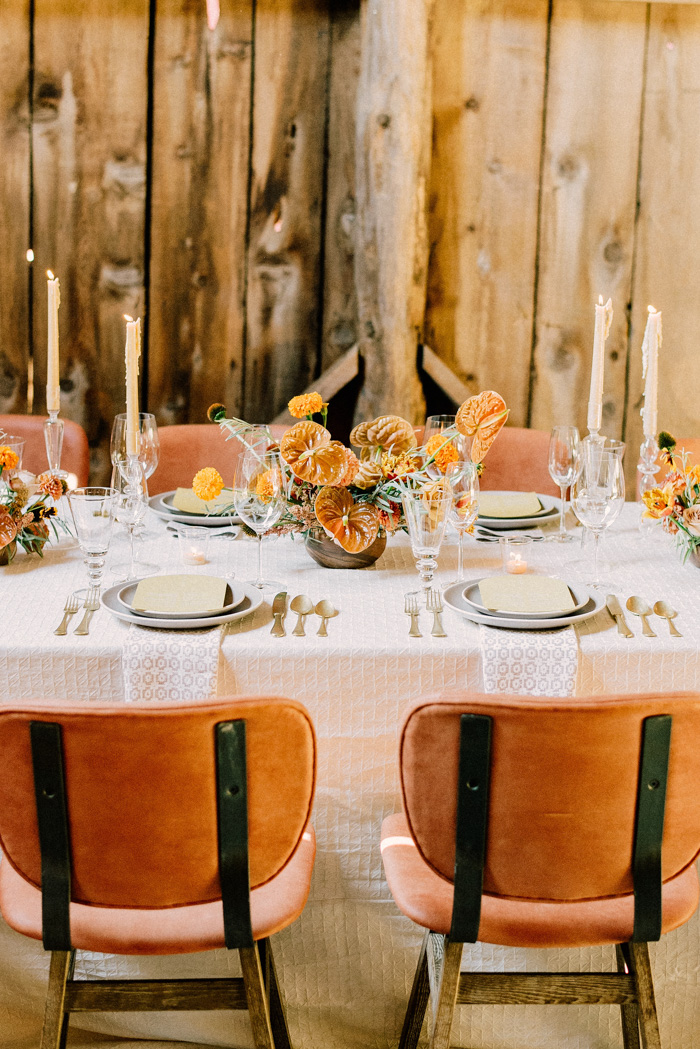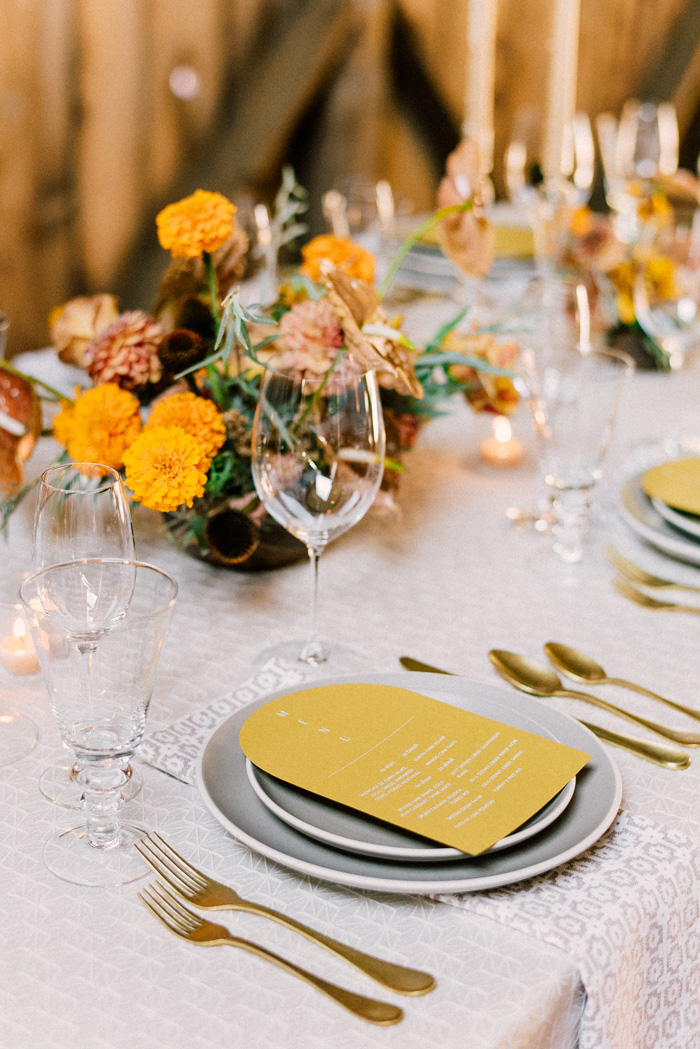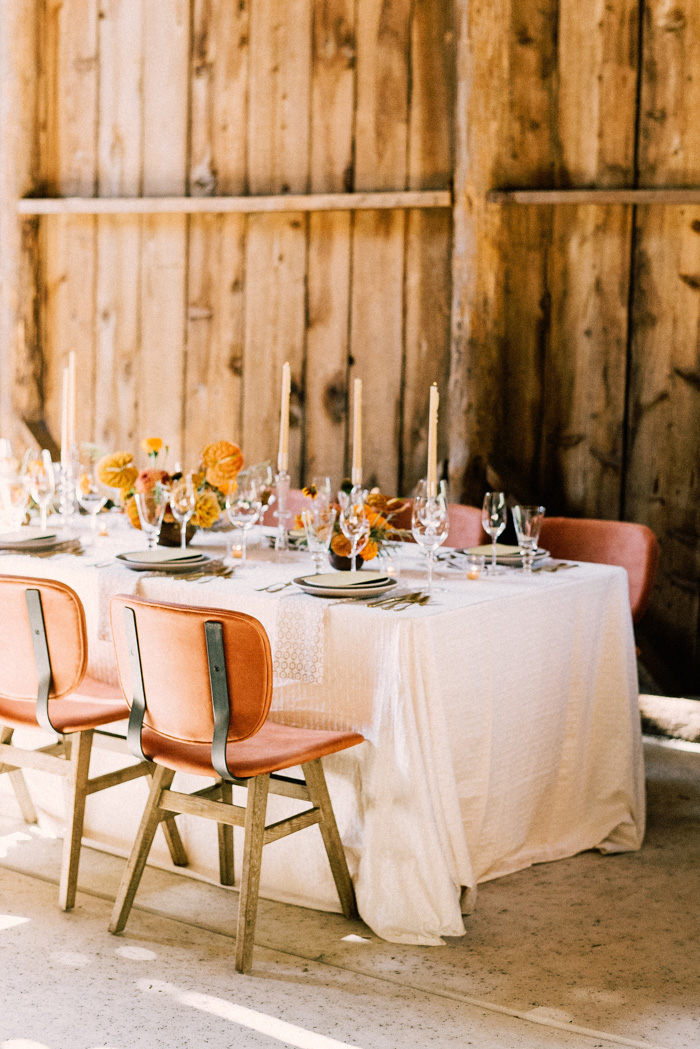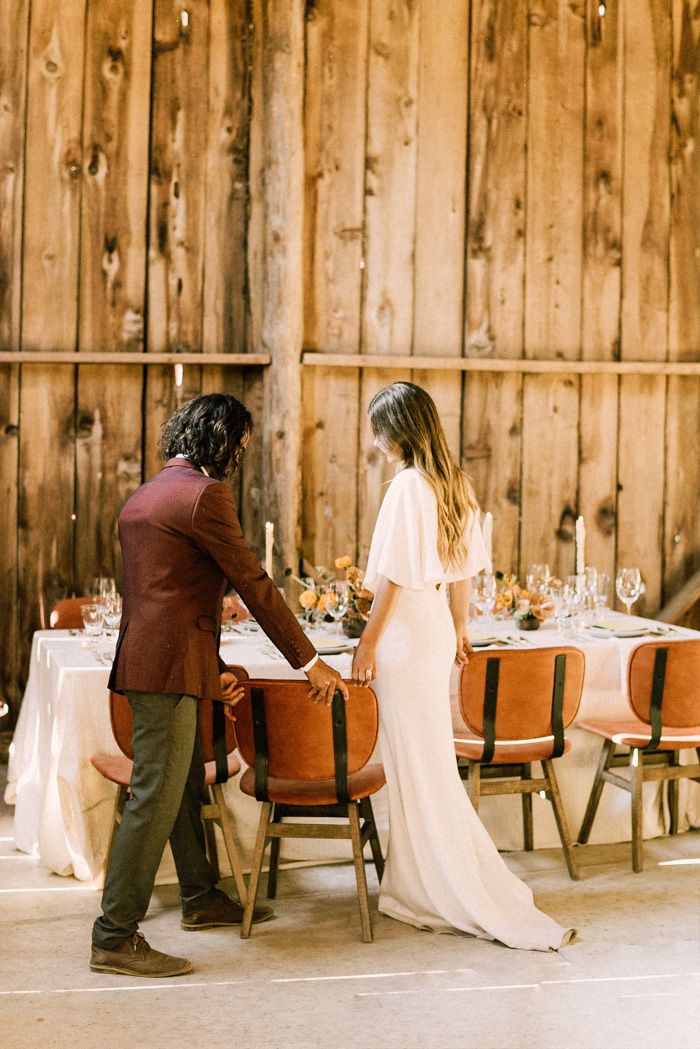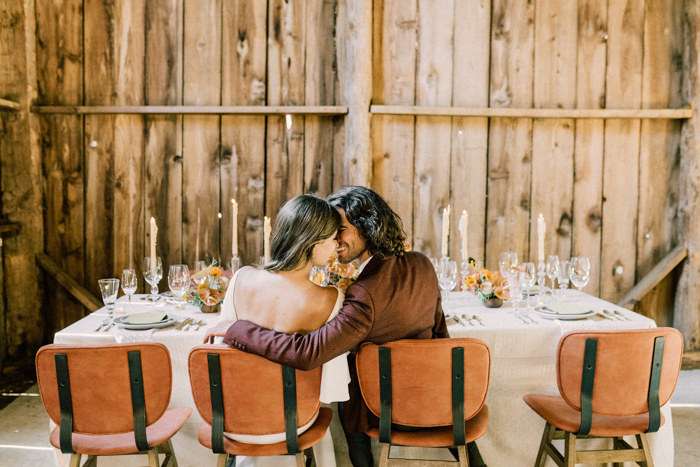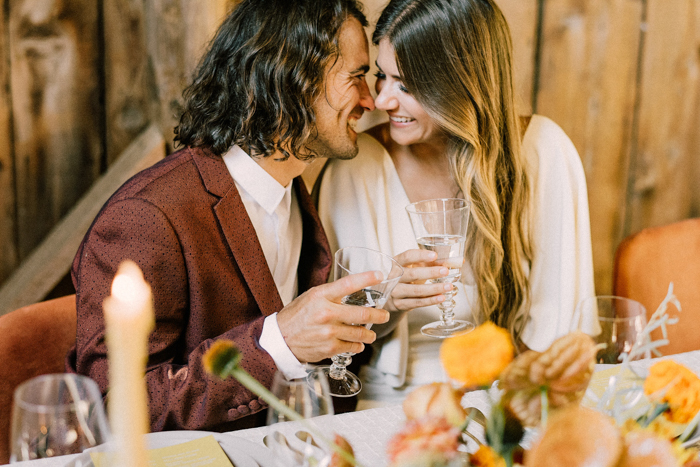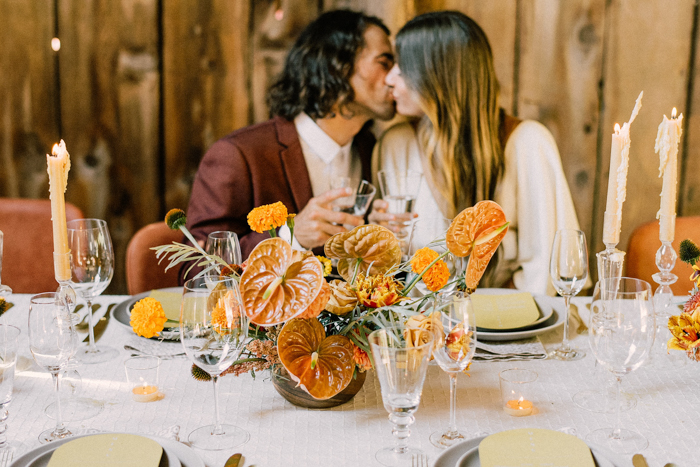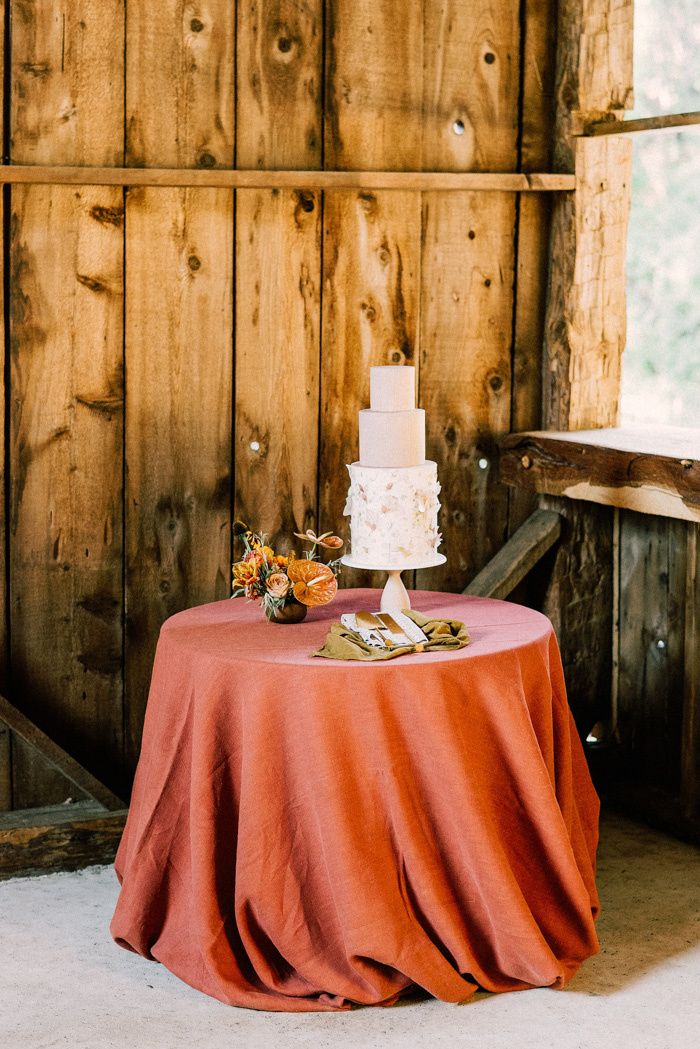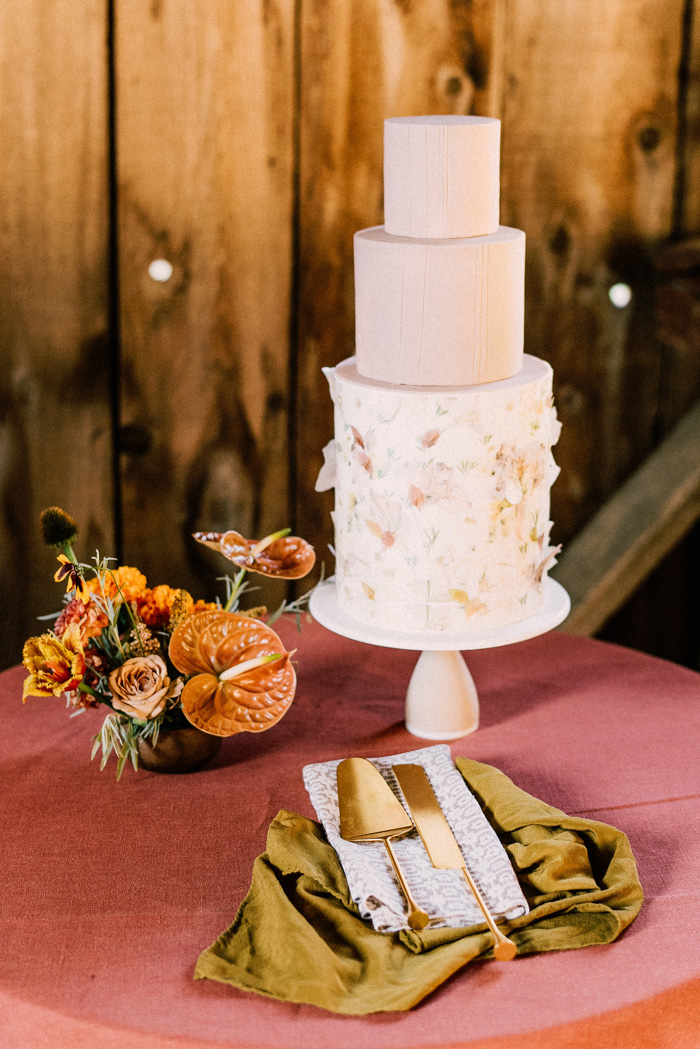 A huge thanks to Thistle and Honey for sharing this gorgeous shoot with Junebug! Love these '70s vibes? This retro bohemian inspired wedding inspiration has us California dreamin'!