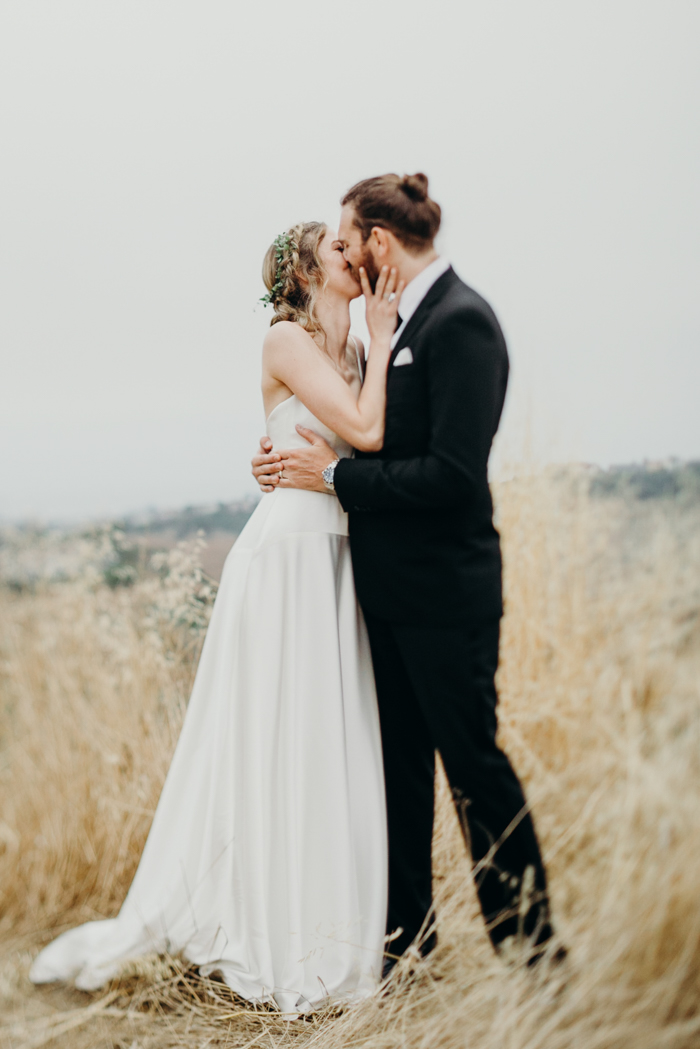 A vintage inspired dress, modern decor, and the perfect getaway car, this Talega Golf Club wedding is effortlessly cool. Cat and Jon's go with the flow vibe translated into their wedding with a post ceremony drive and a couple of other last minute decisions simply because it just felt right. Between Cat's artistic background and Kayla Ewing Wedding and Event Planning, the details of everything from the invites to the decor are spot on. Justin Jay and Take Heart Films perfectly captured Cat and Jon's joy and easy-going nature that was so evident throughout the day.
The Couple:
Cat and Jon
The Wedding:
Talega Golf Club, San Clemente, California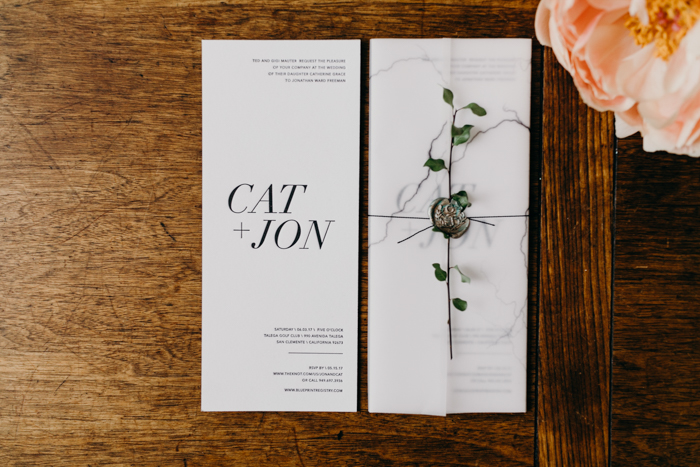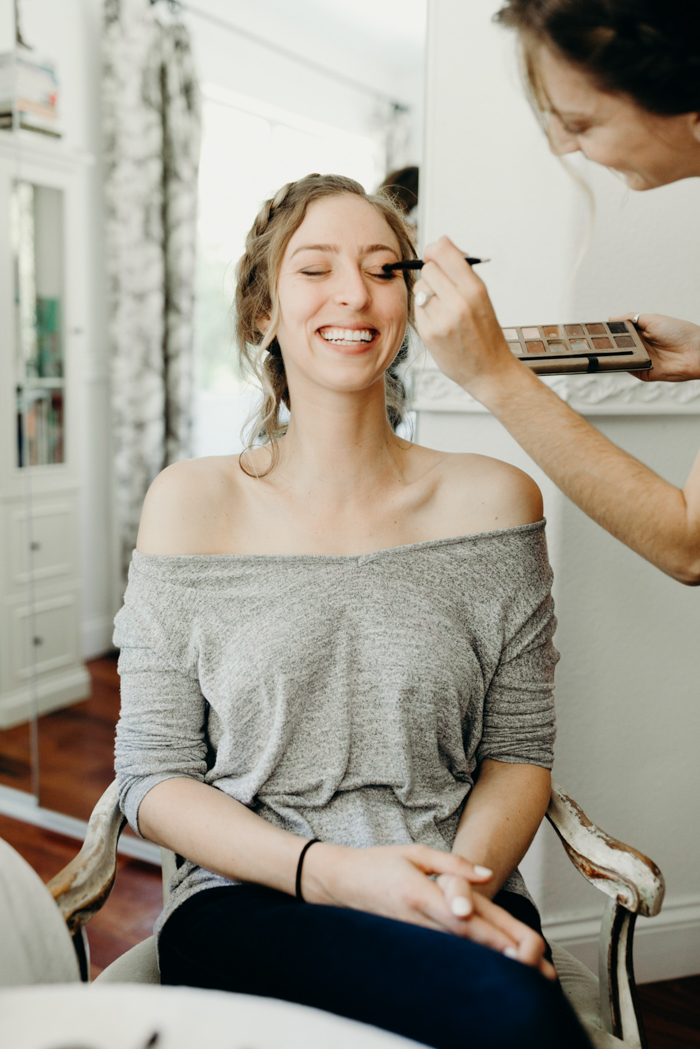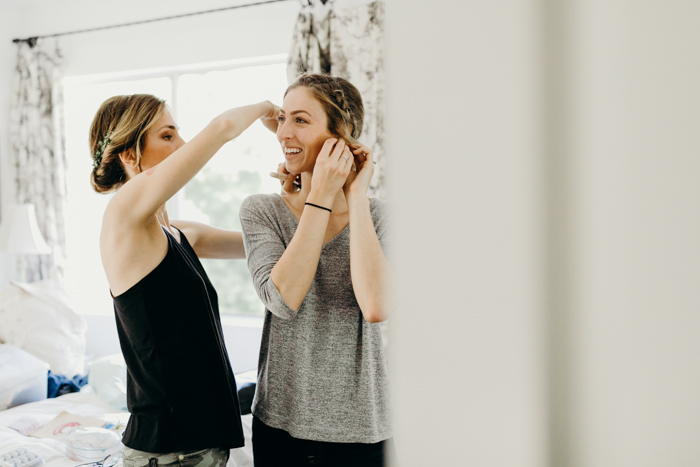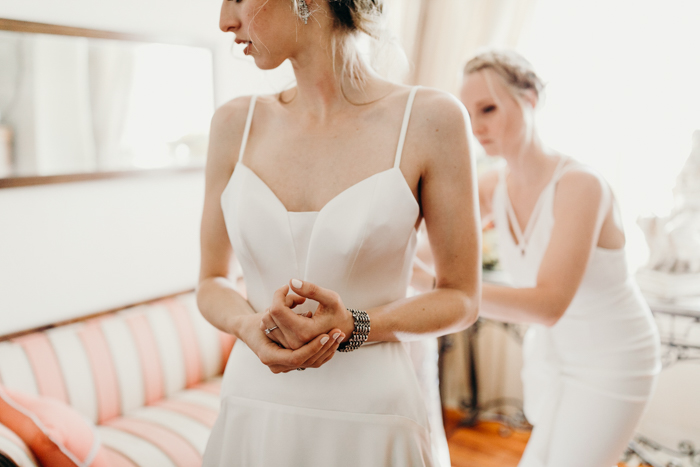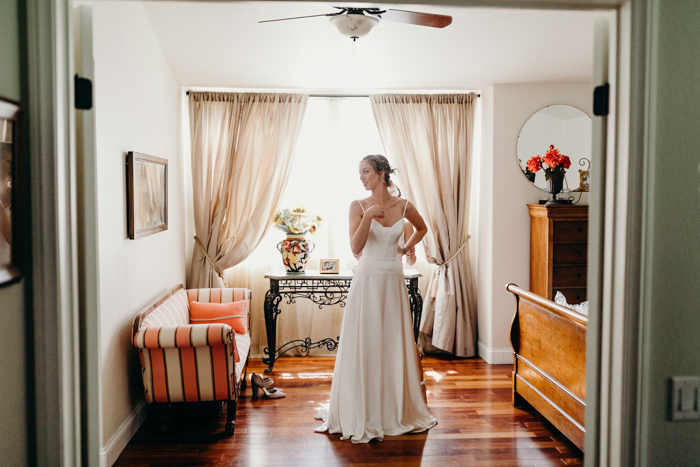 The dress inspiration came from a deep rooted love of vintage (1920-1930) fashion and the incredible green dress from the film Atonement (if you have ever seen it, you know what I am talking about). That was it. I never looked at anything else that wasn't charmeuse. You would be surprised how few dresses there are without lace/beading embellishment. I lucked out when the designer (Suzanne Neville herself!) of my dress was visiting a local shop and confirmed she would be able to put two different of her designs together, the bodice from one, and the skirt from another. I watched her as she drew up a sketch of my dress, it was magical.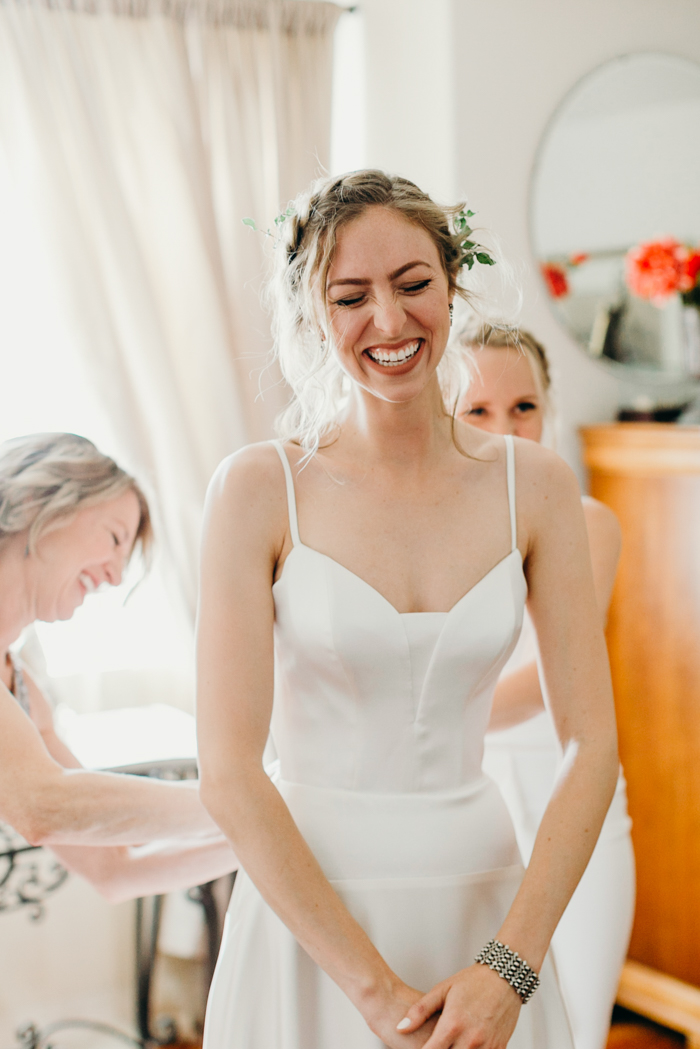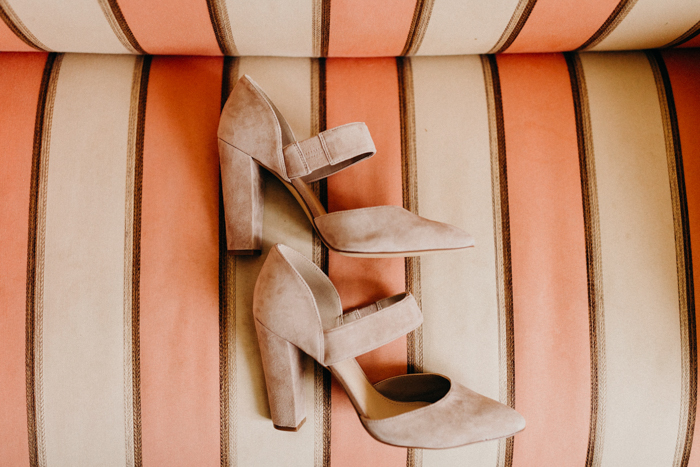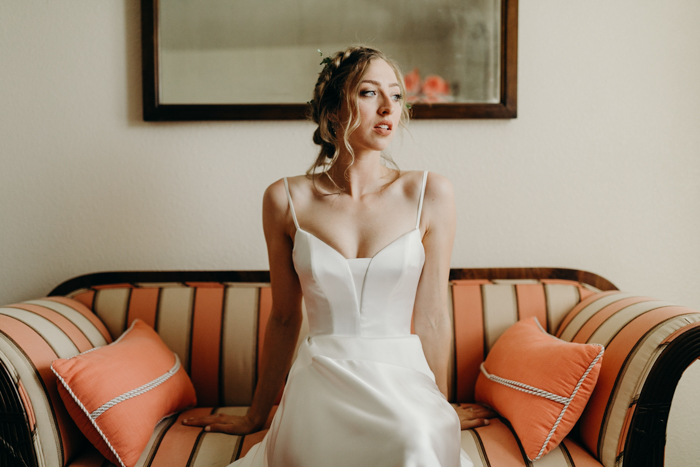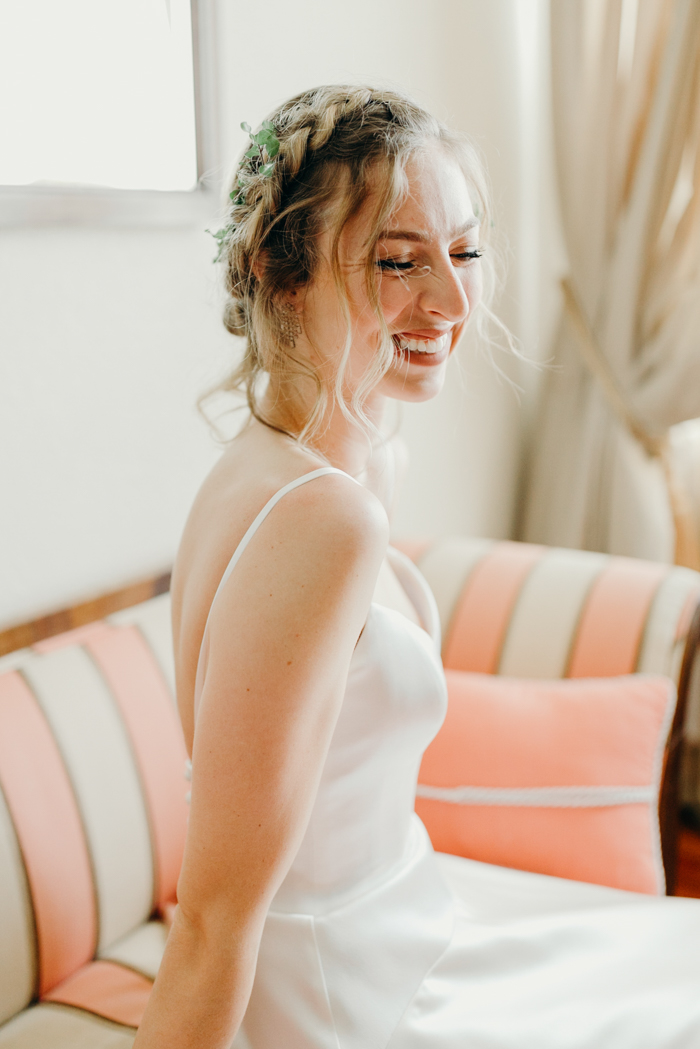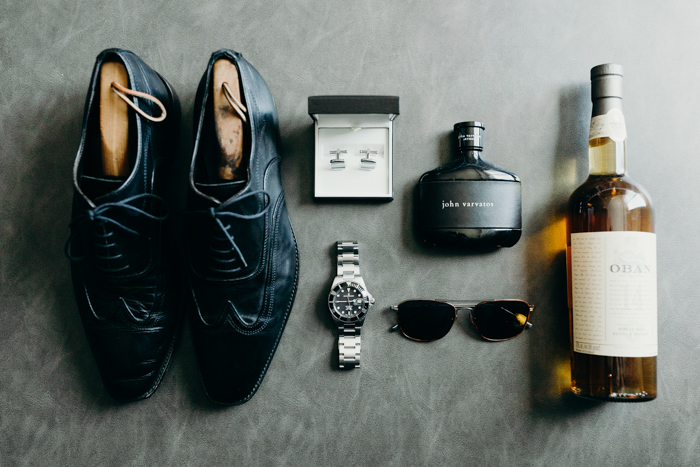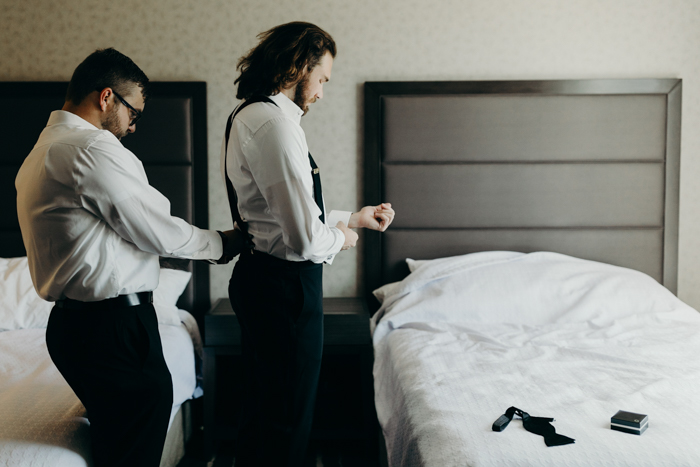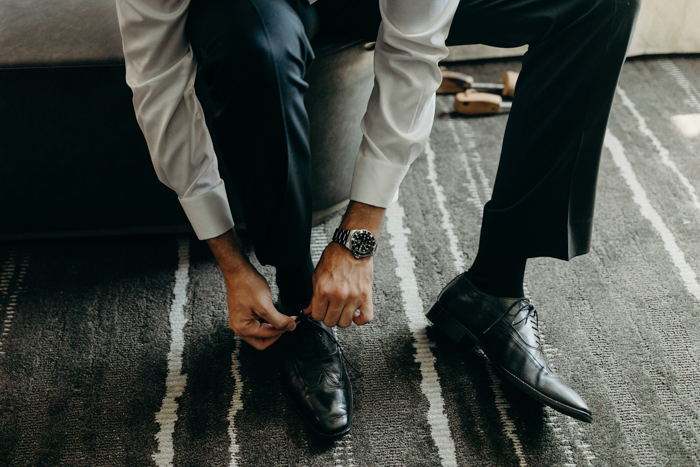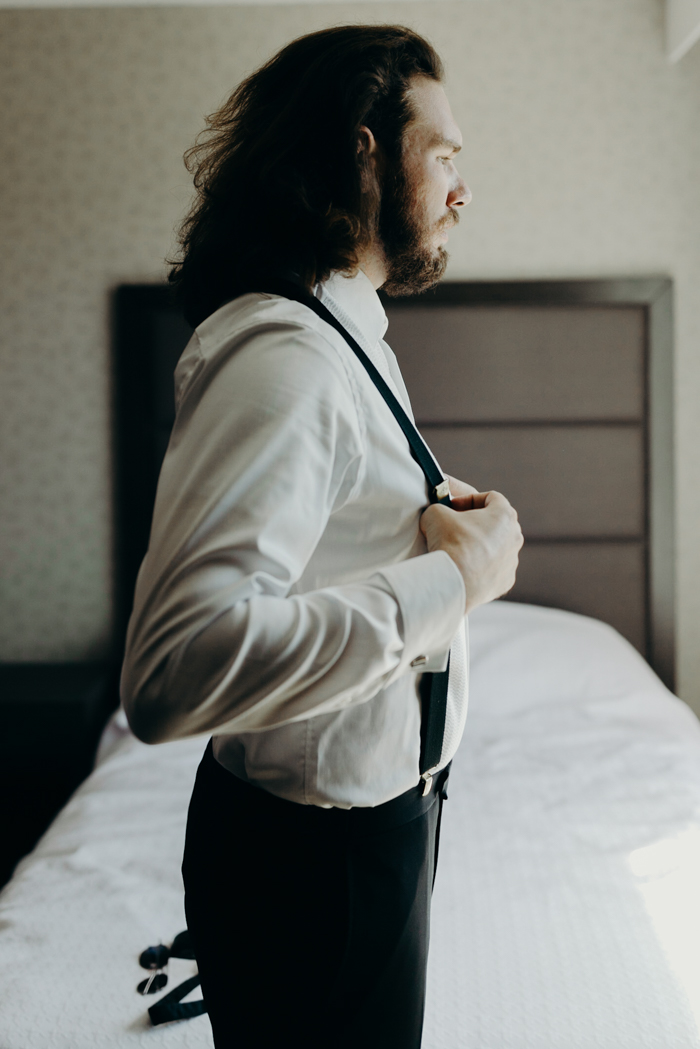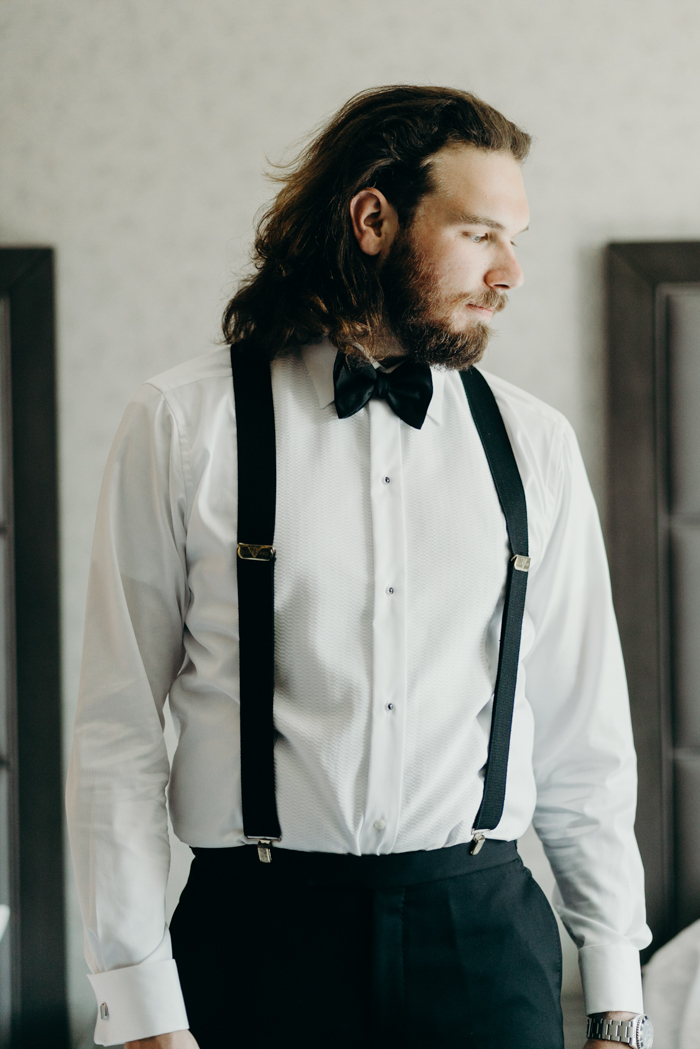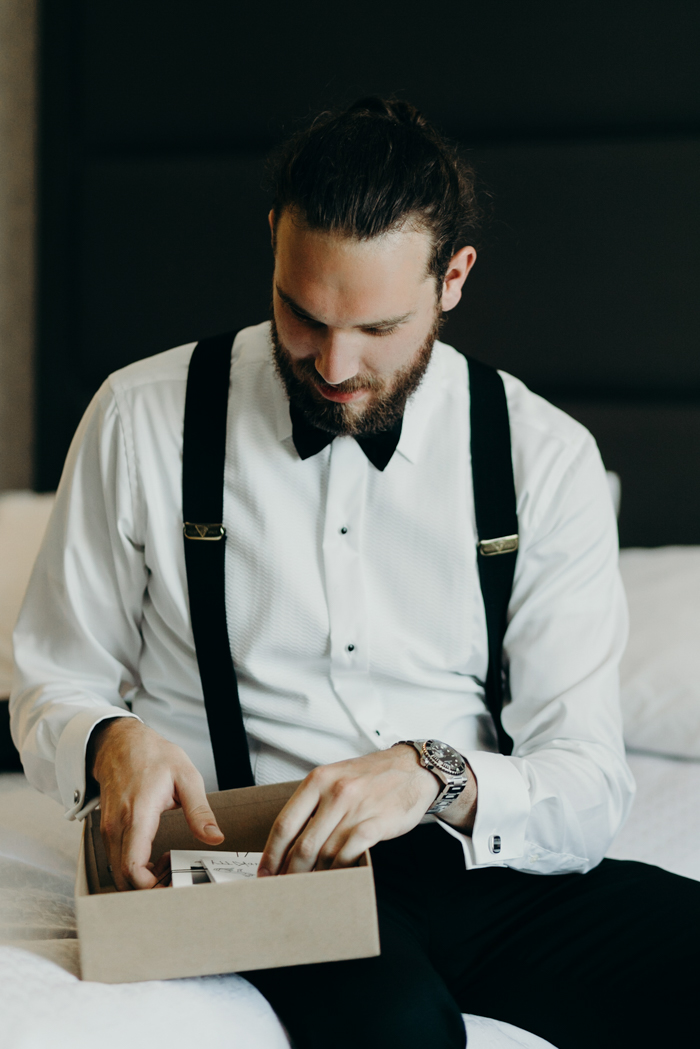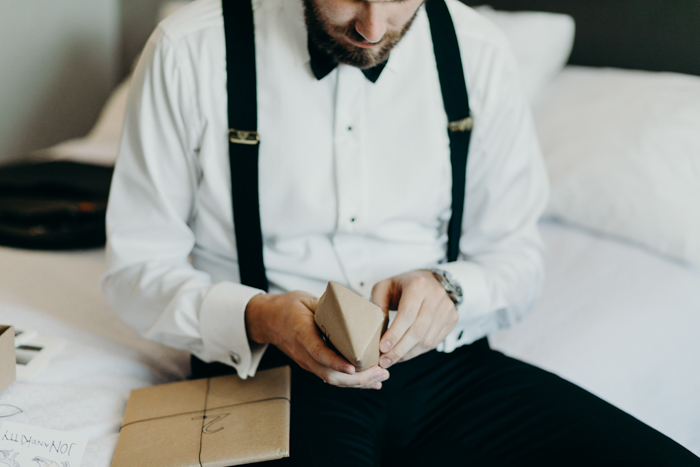 I wrote and illustrated a children's book for Jon with all the most special moments/memories of our lives together Dr. Suess style. It was perfect. Jon knows my undying love for converse tennis shoes and made custom, "Just Married" sneakers. I wore them for our entire honeymoon and haven't really taken them off since.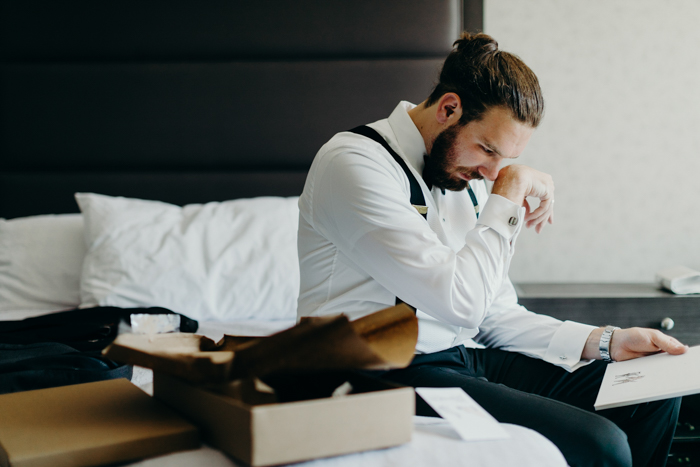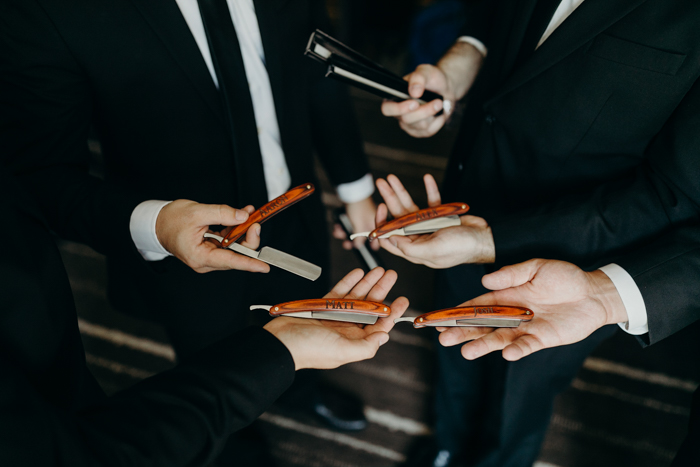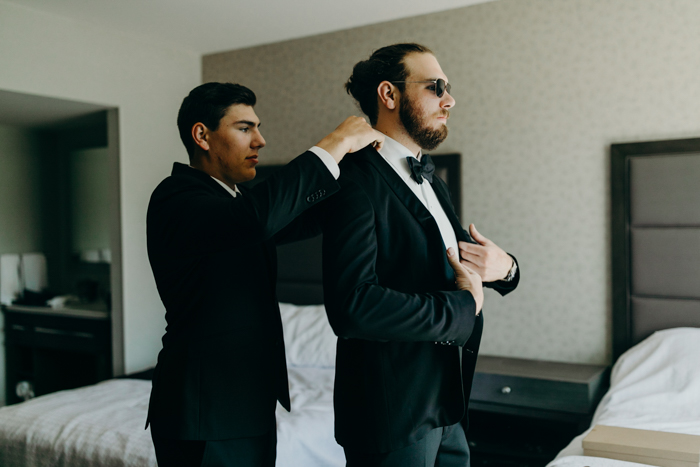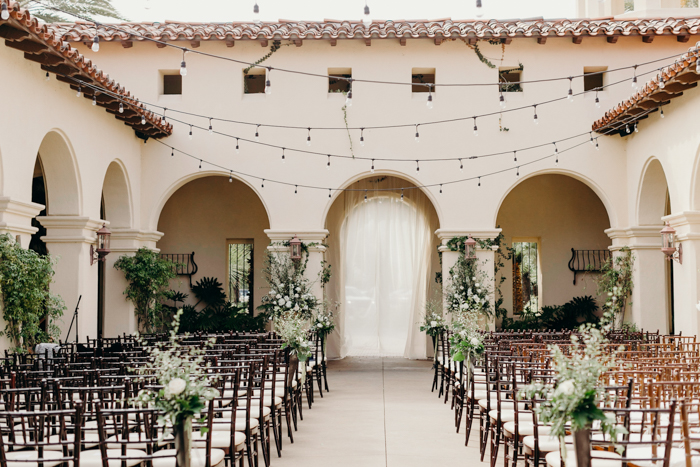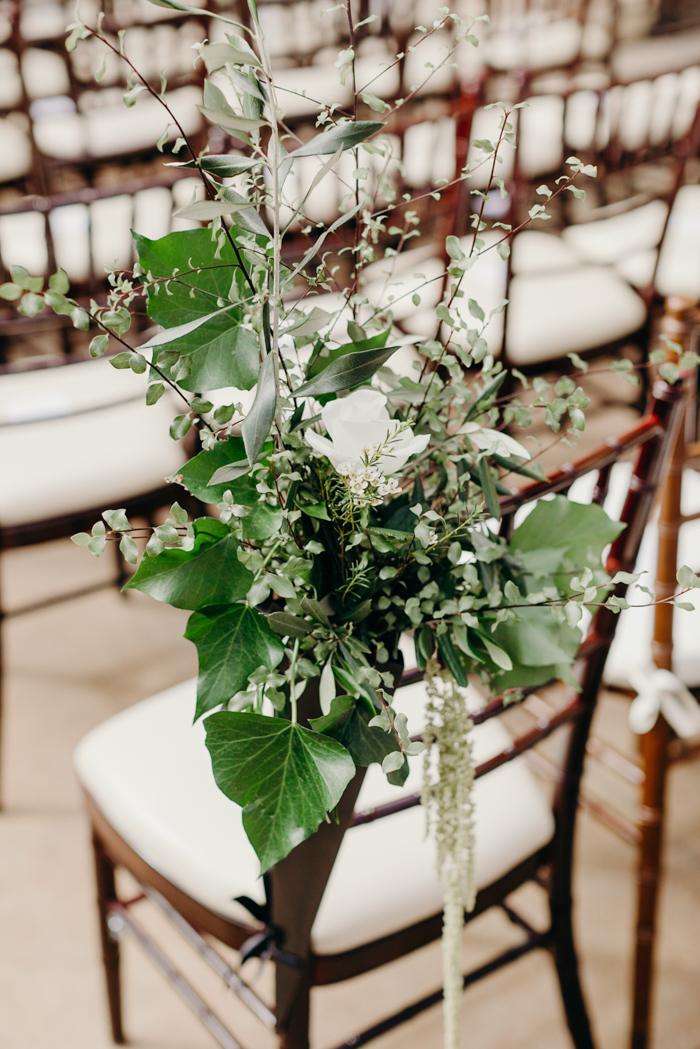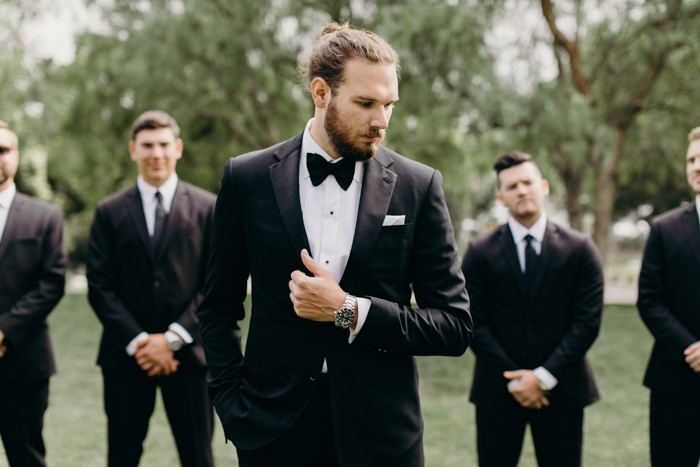 Being a stickler for aesthetics, I kept the bridesmaids in white and the groomsmen in black. I think we ended up looking so clean together!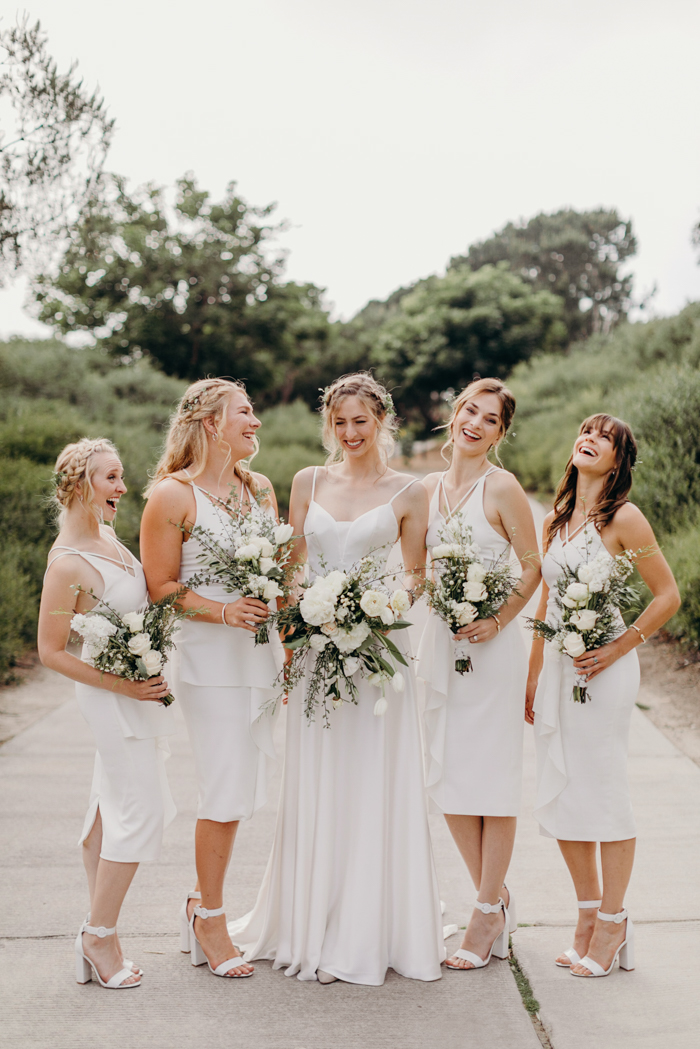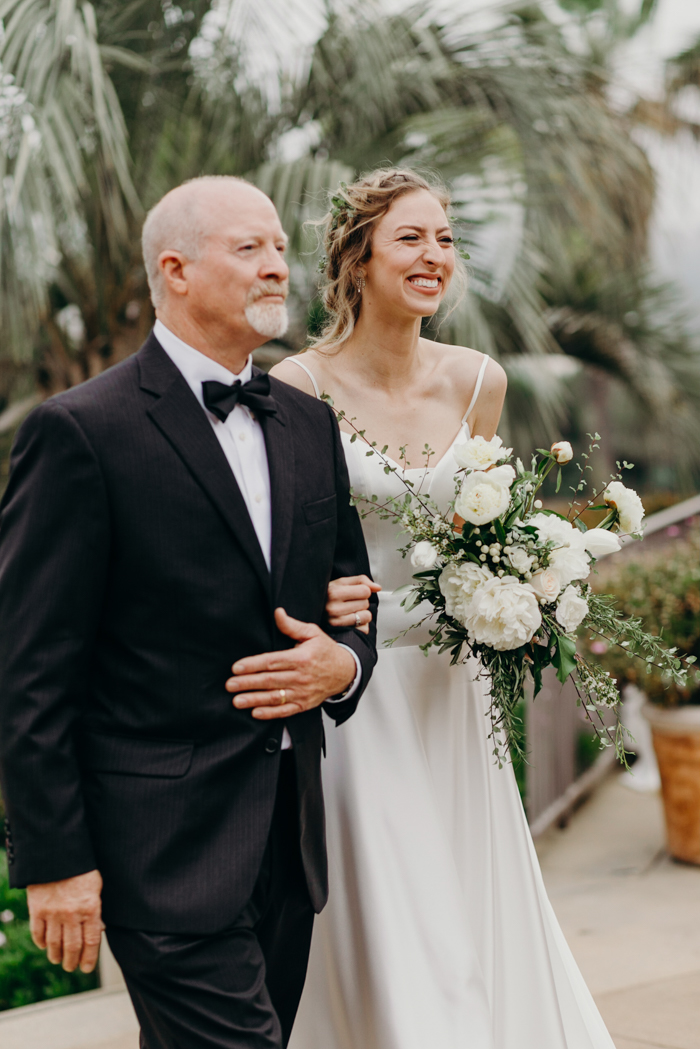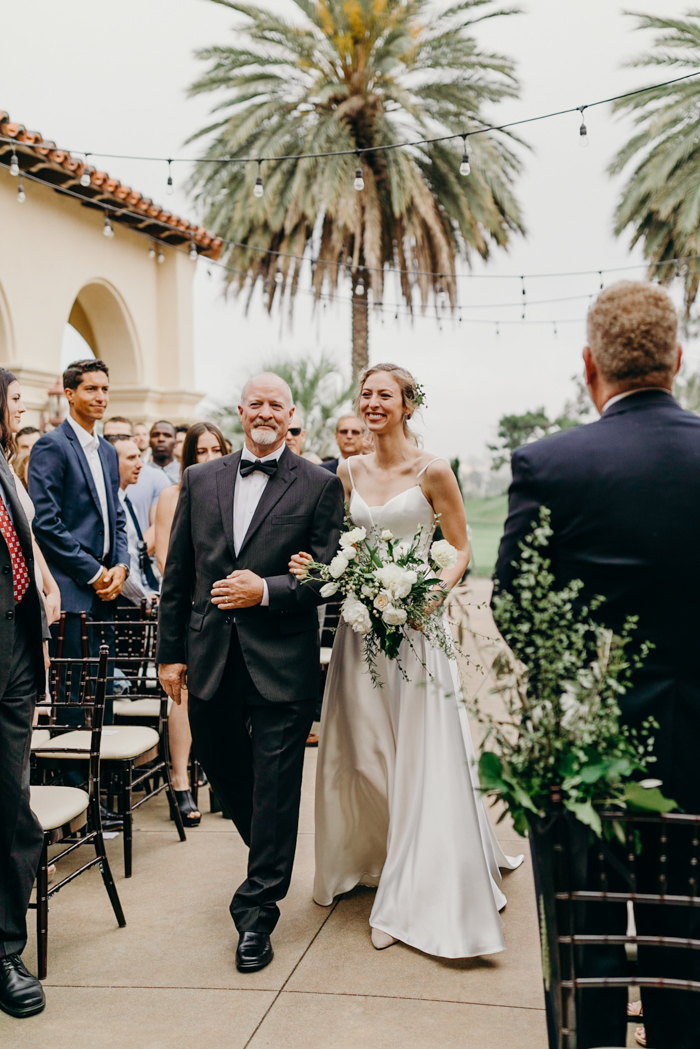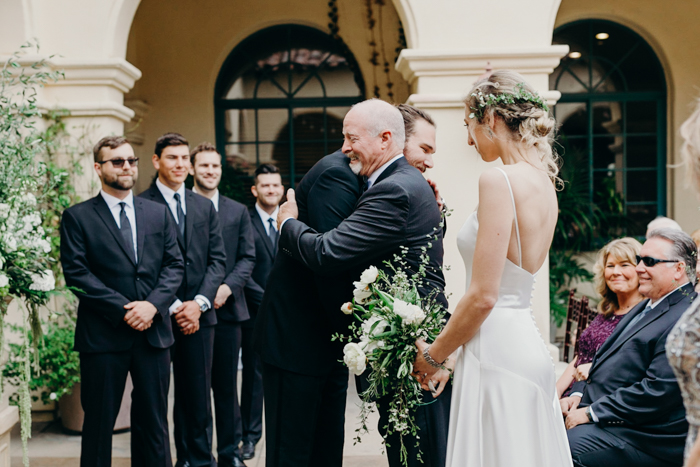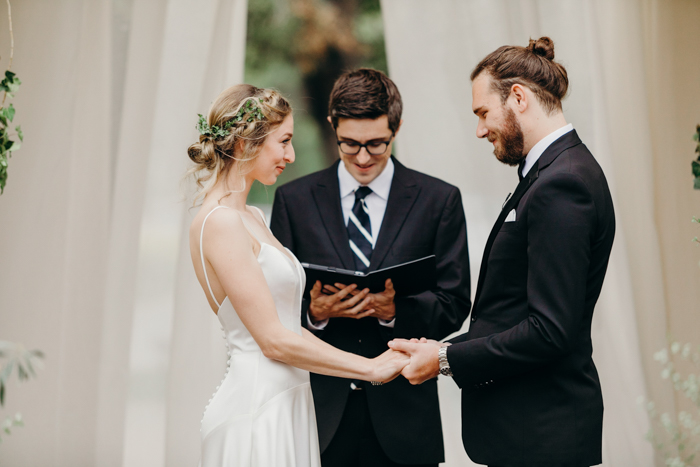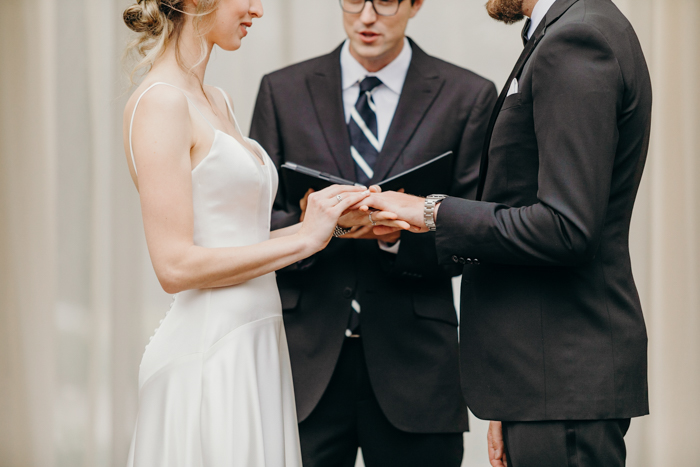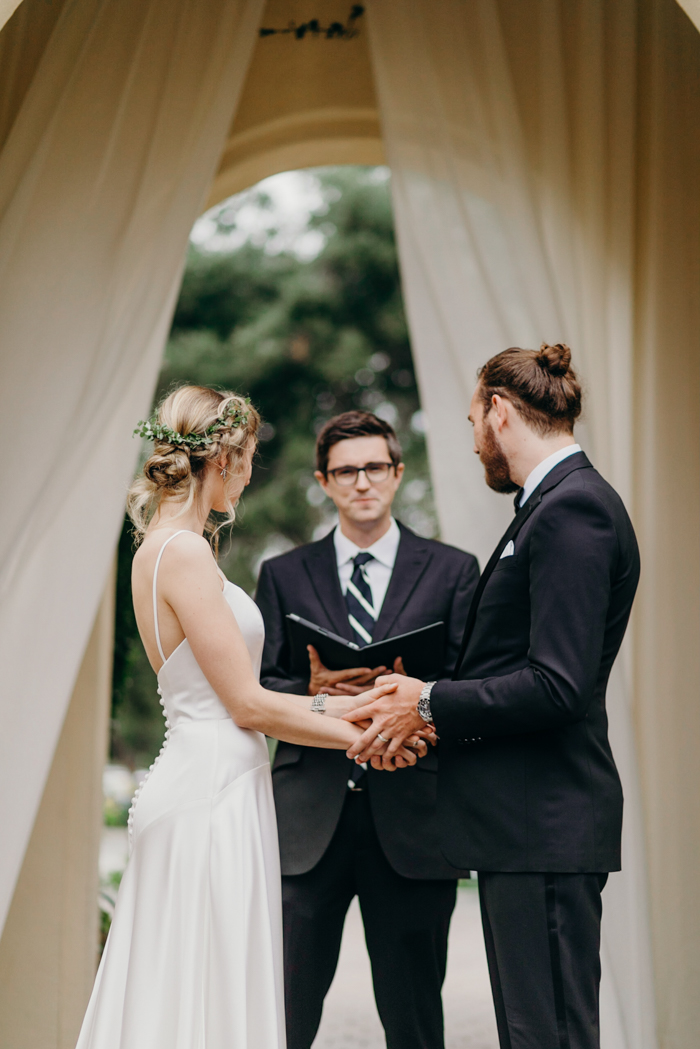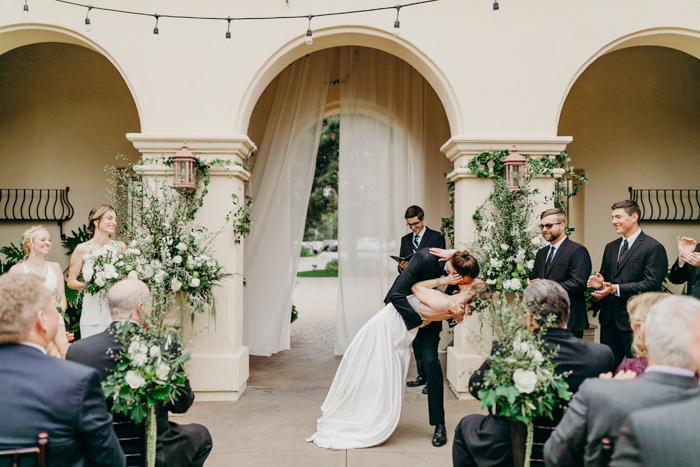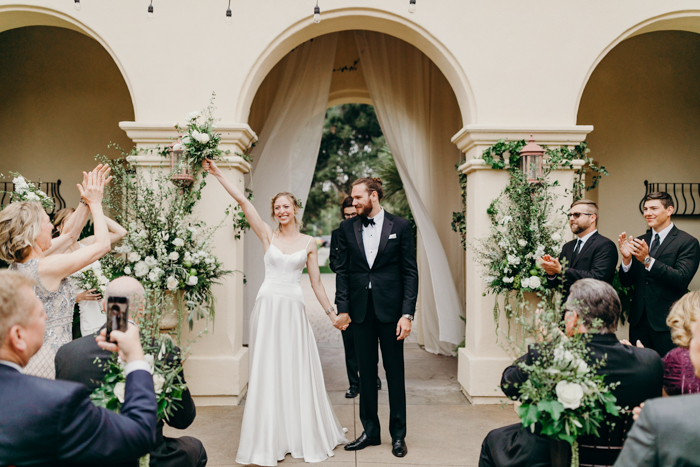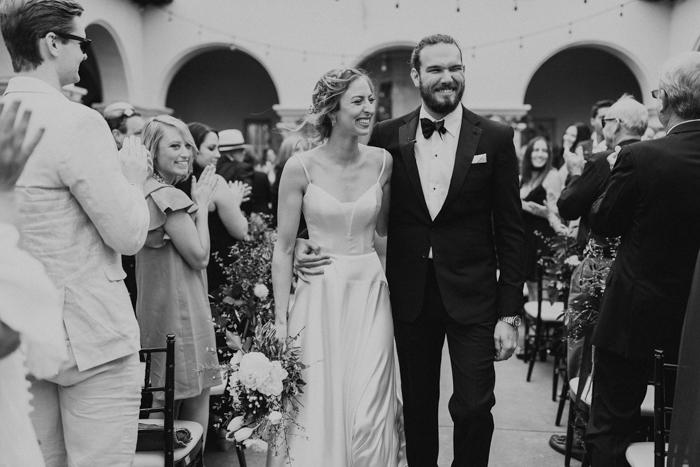 Since Jon wanted the big wedding and I originally wanted to elope, we did both, sort of. We went to a mountain top in New Zealand to exchange hand written vows before the wedding. Nobody knew, just us and a photographer. Epic photos of it were made into a sign in book for our wedding. Dawn Thompson did an epic job photographing, as well as Artifact Uprising printing the book!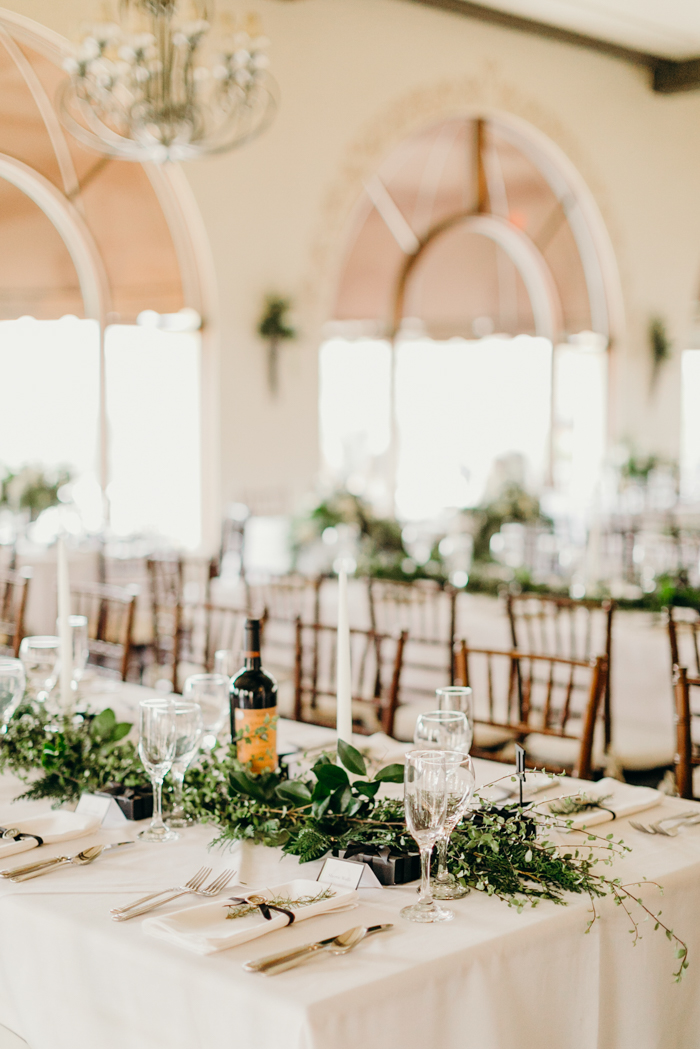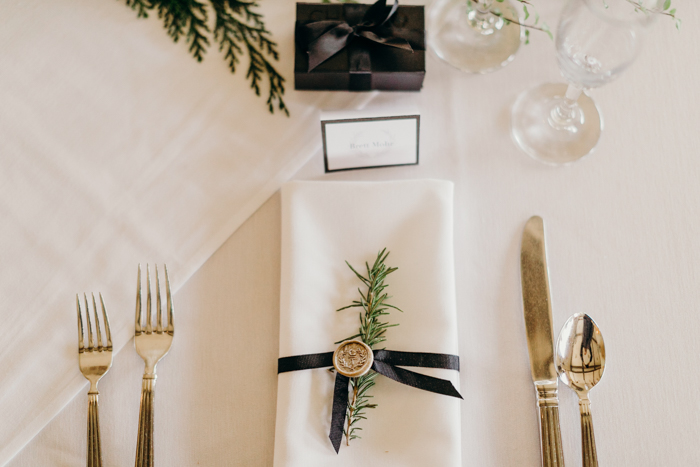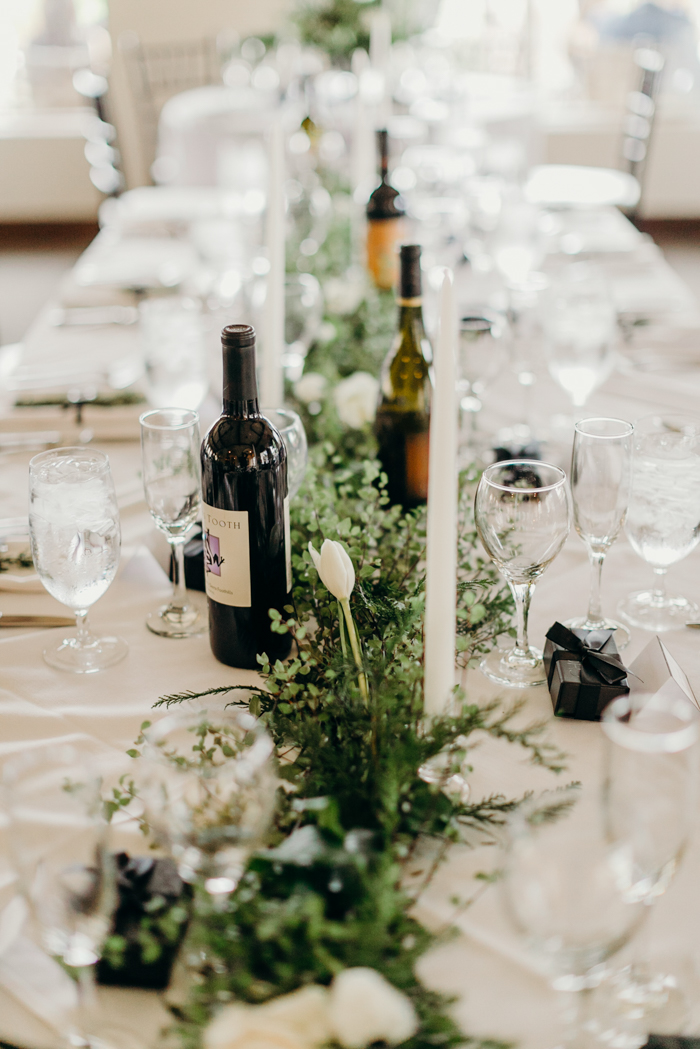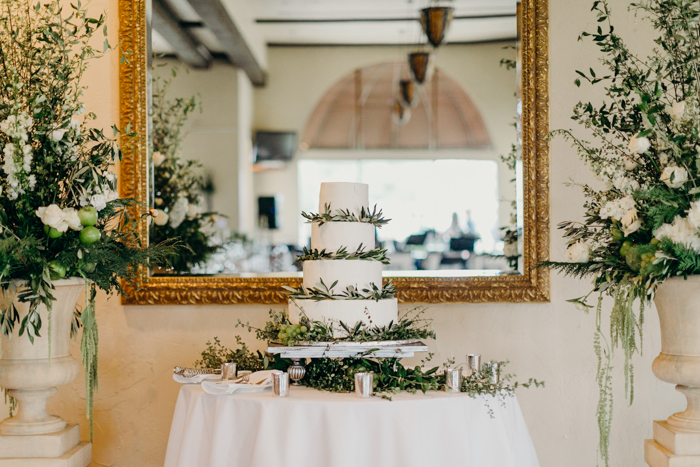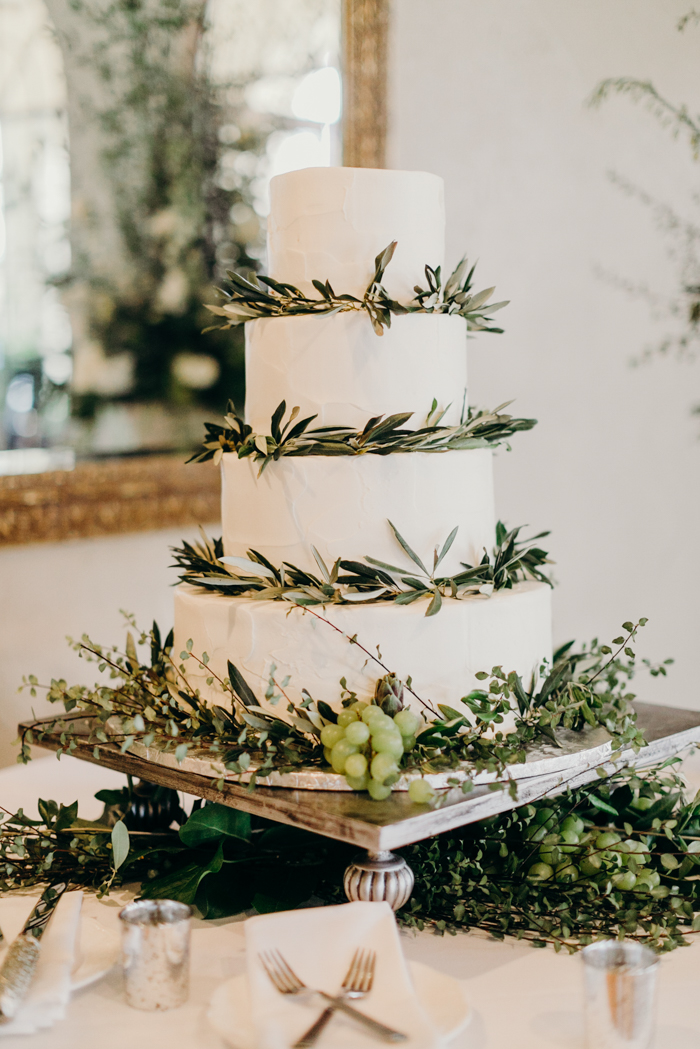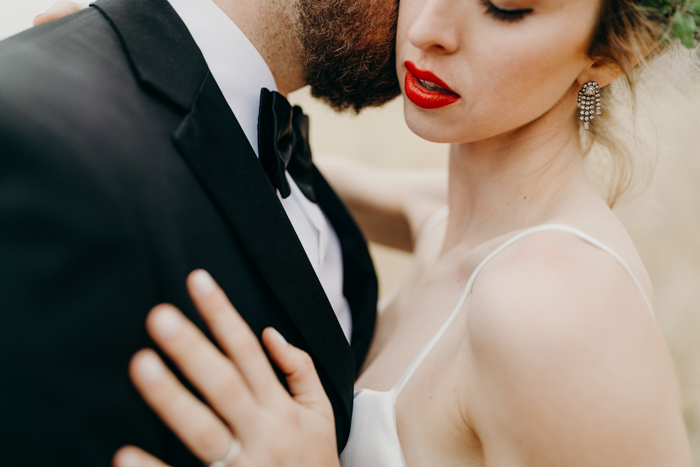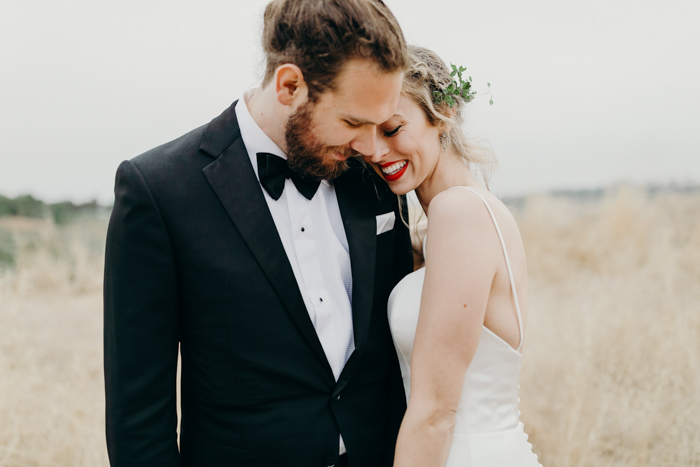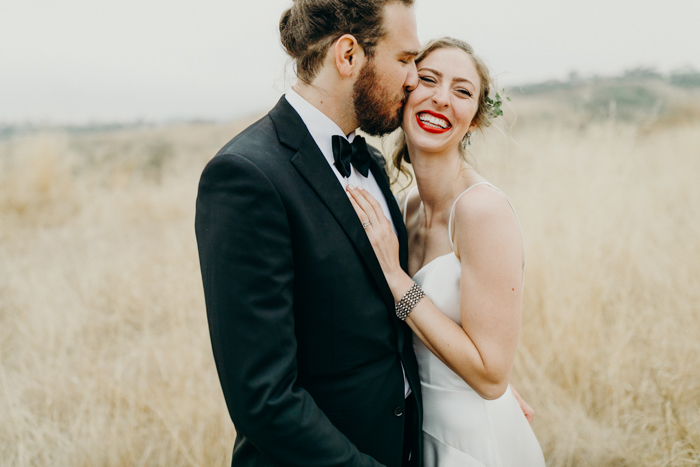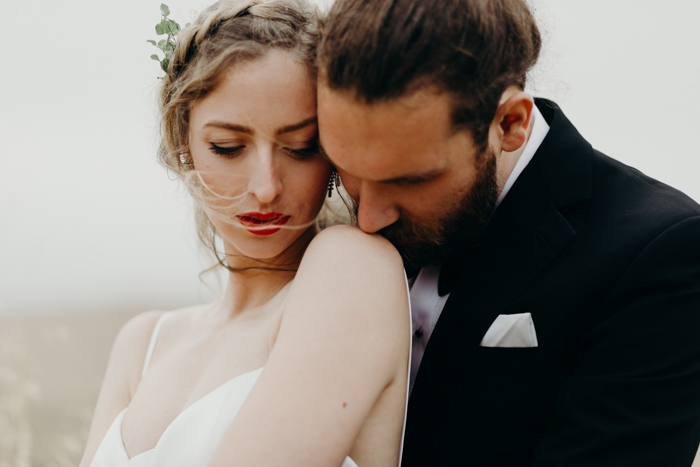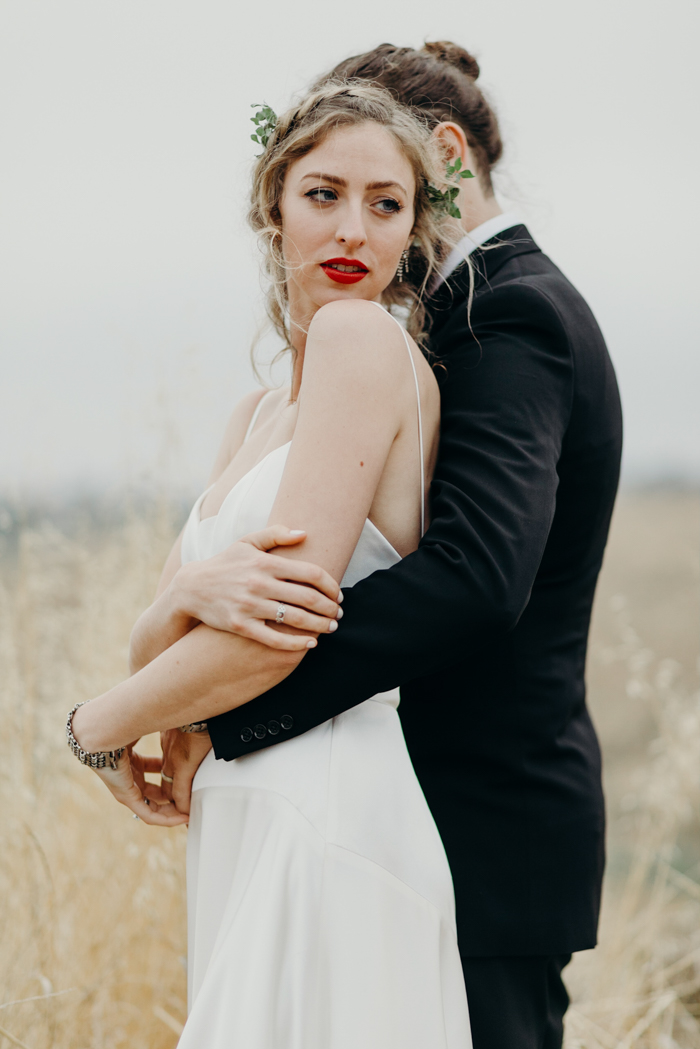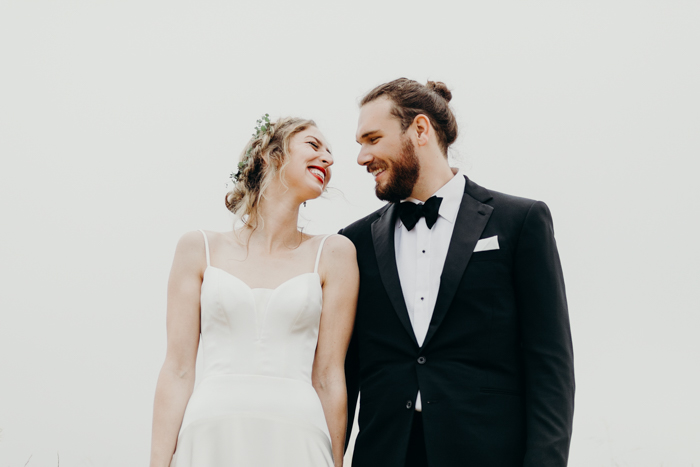 I ended up added the "just married" lettering to the jacket that morning of. My beauty look evolved throughout the day, I didn't decide until after the ceremony to put red lip stick (it just felt right!).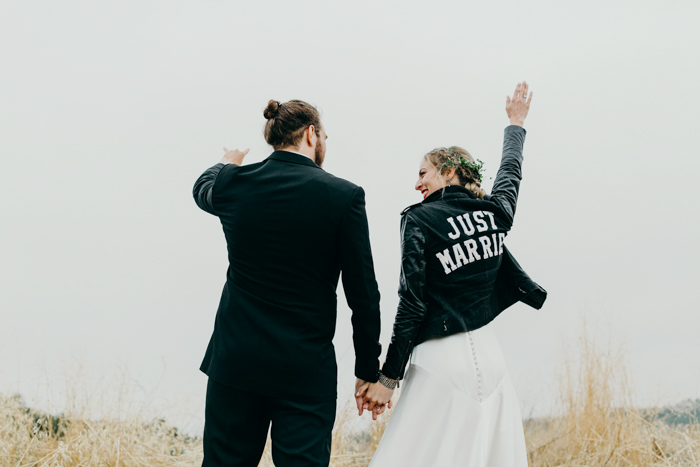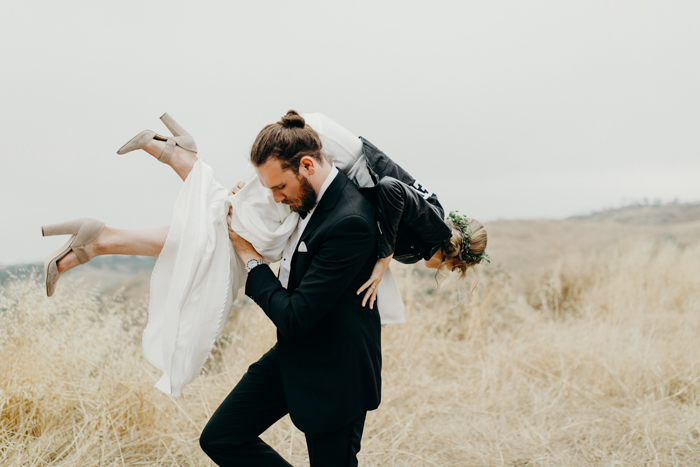 There is a photo next to the car at our venue that we both felt was magic. I felt like a 1930's movie star and Jon felt like James Dean. Needless to say, It was a good moment for us both. Another favorite was when Jon threw me over his shoulder (very Seven Brides for Seven Brothers style) to prevent my silk charmeuse dress from snagging.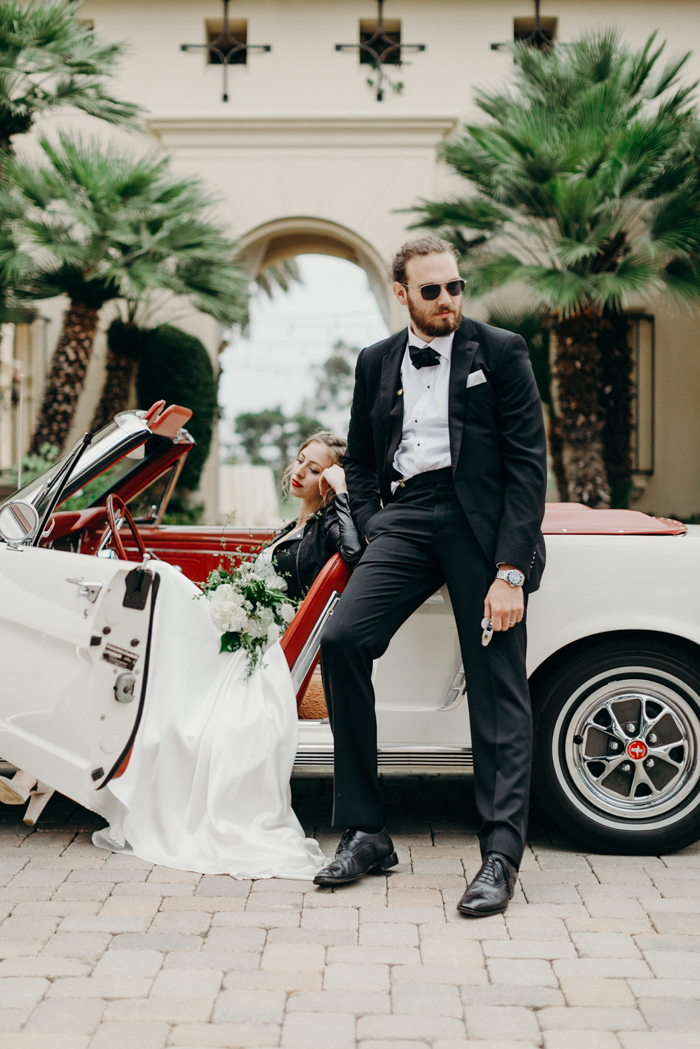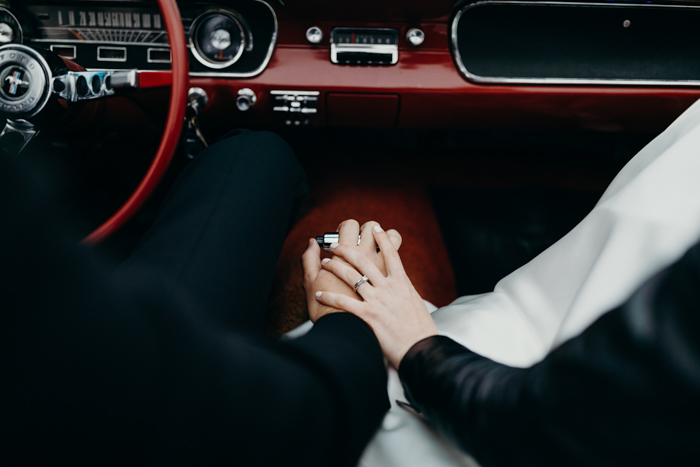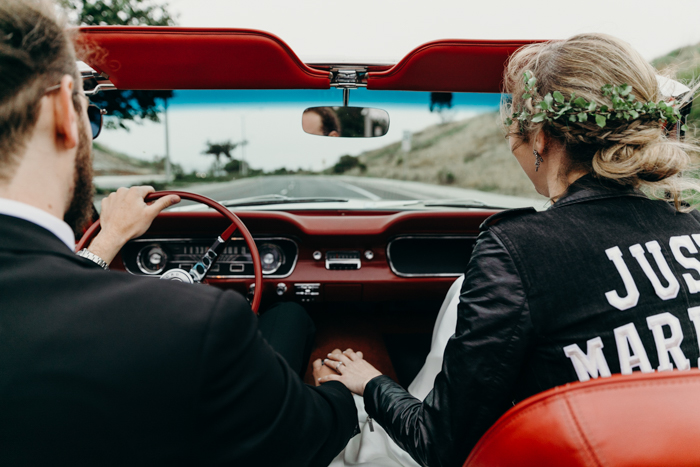 We adored having an old muscle car. During our portraits together we took a short (but very fast) drive, played classic rock, and kissed. My hair was basically a hot mess from the wind, but I didn't care. We felt like old movie/rock stars living "life in the fast lane." Running off for our portraits allowed us to have a special moment together after the ceremony (such an emotional high!) before seeing everyone. I recommend it!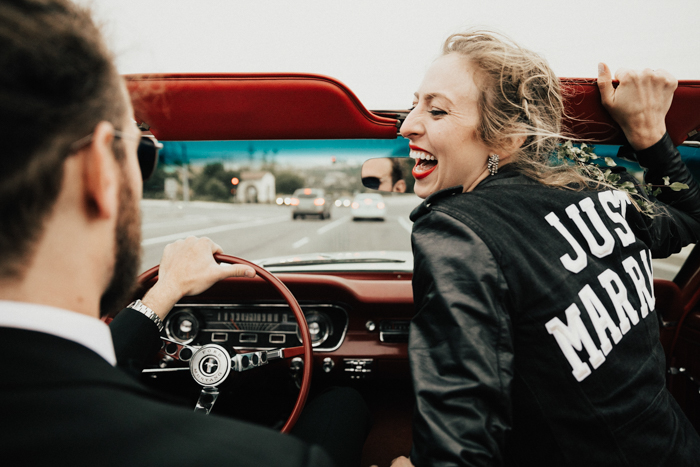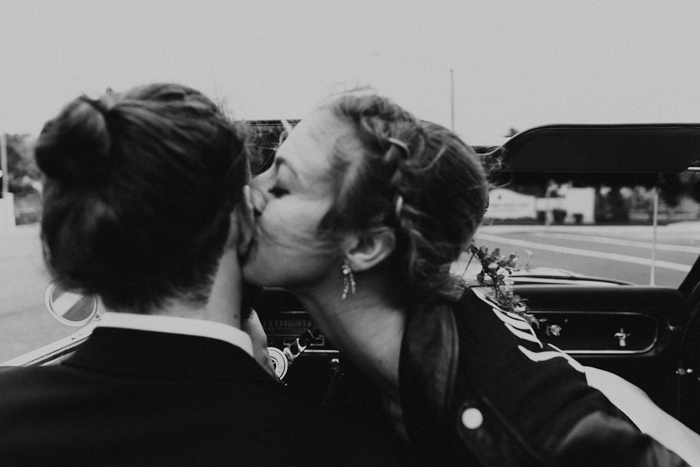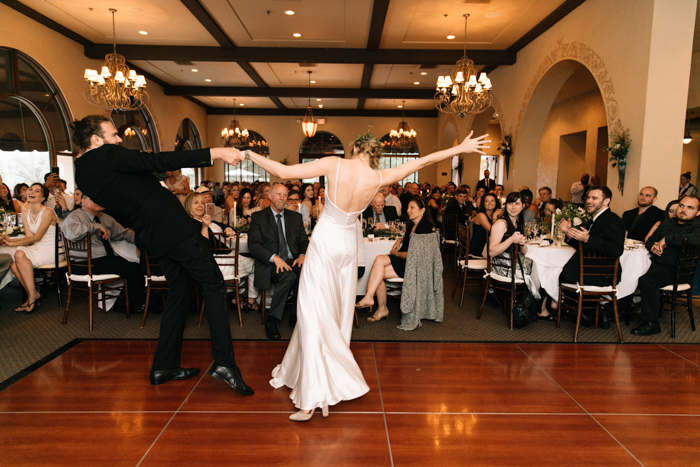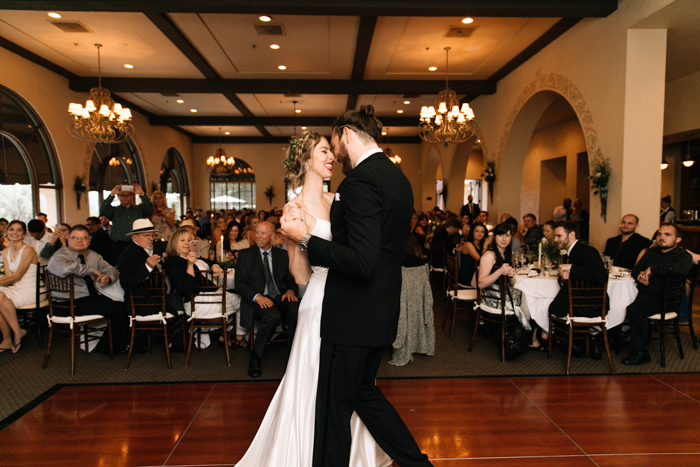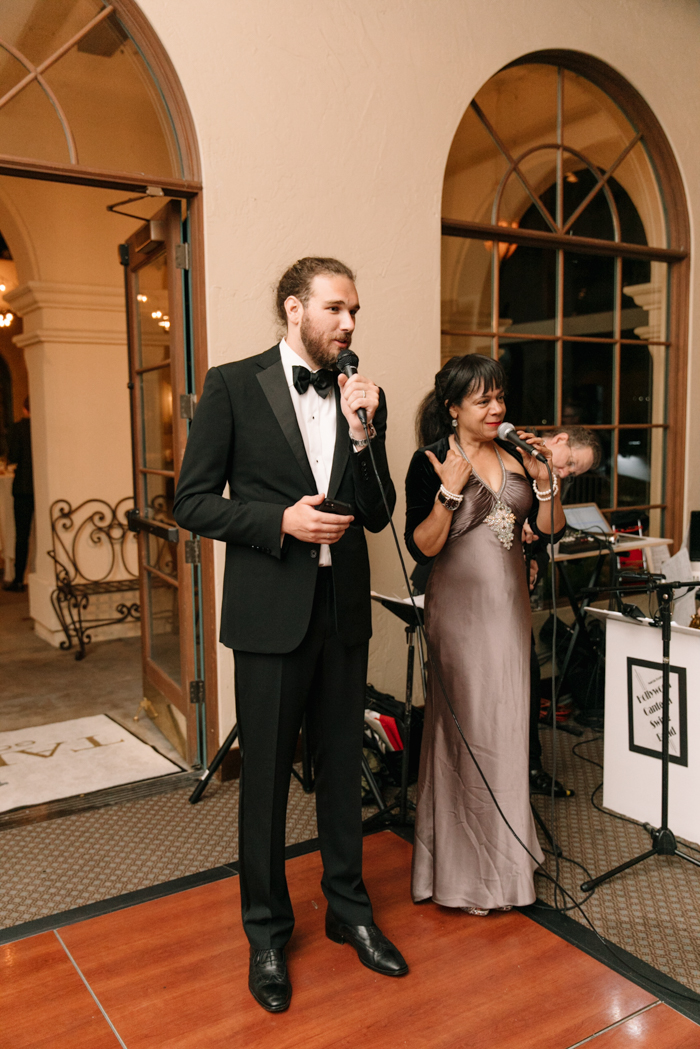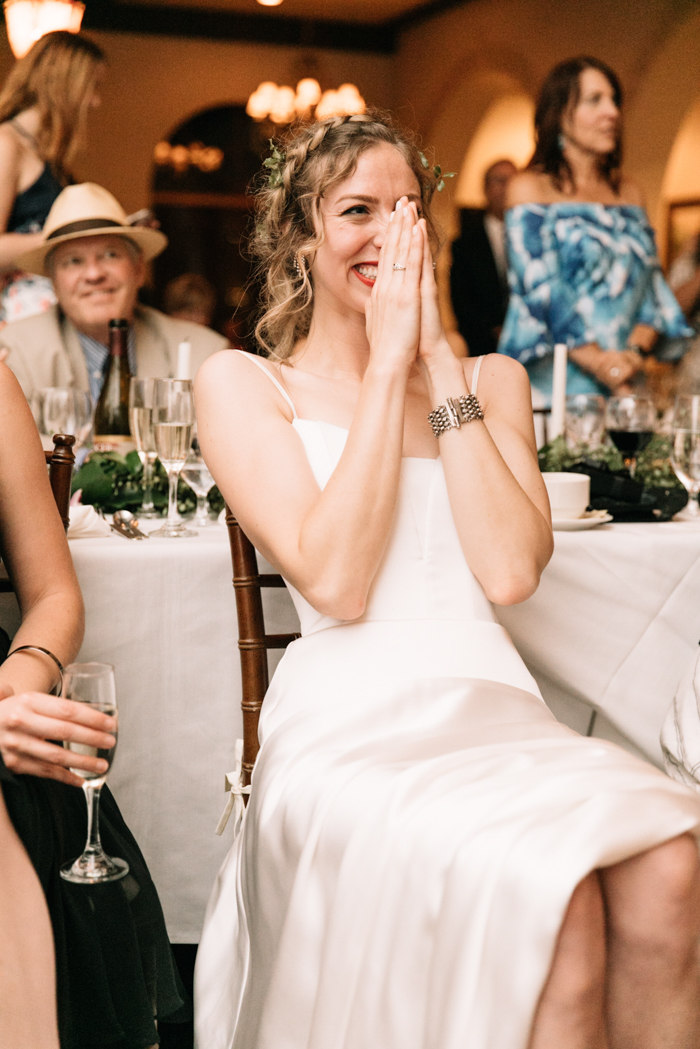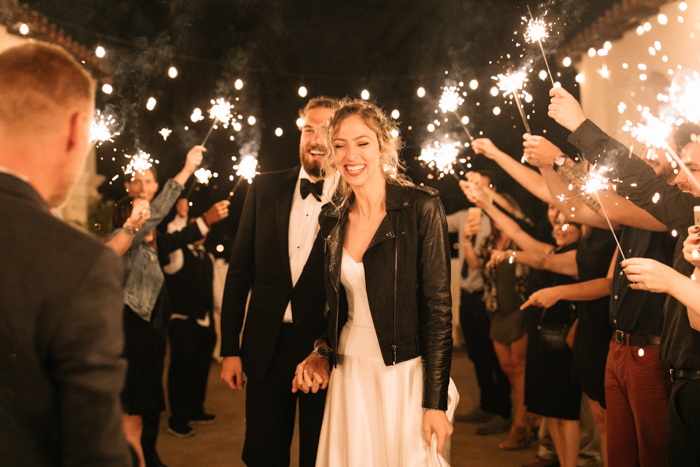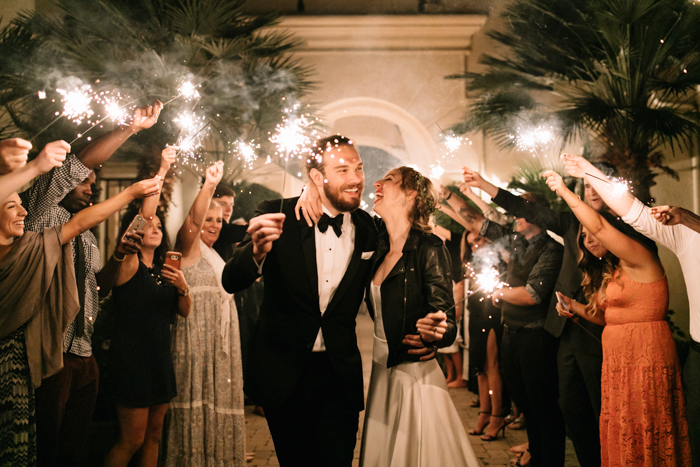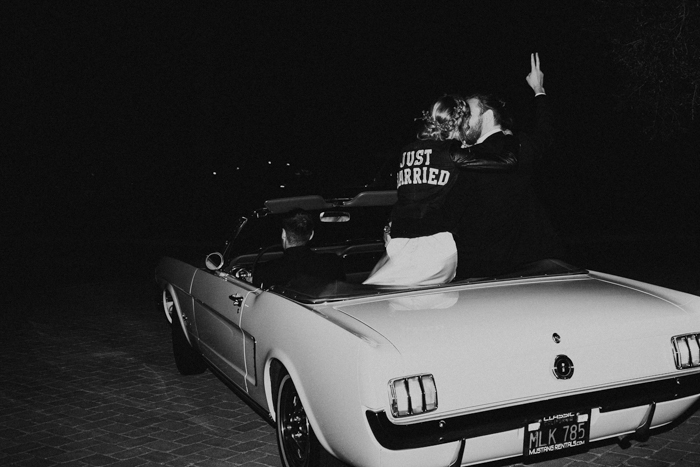 A big congratulations to Cat and Jon, and a huge thanks to Justin Jay for sharing their ever so cool wedding with us! If this wedding got you smiling and teary-eyed (because, same), then definitely take a look at this modern minimalist One Eleven East wedding in Hutto, Texas.