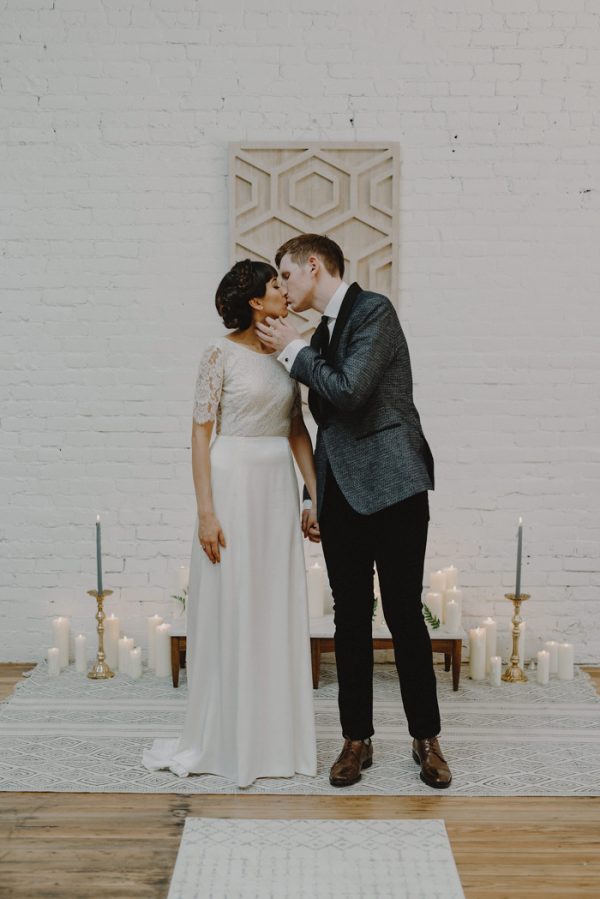 Erica and Bobby's love for modern and minimalistic design was perfect for their One Eleven East wedding. The venue's clean-lined architecture added to the wedding's minimalist vibe, and it was the perfect clean slate for their decor. Erica and Bobby were very intentional when choosing the details and elements they wanted to bring to their wedding day, and many things were DIY including the bouquets and centerpieces. Sam Hugh Photography's unique use composition completed the overall vibe and vision of the couple.
The Couple:
Erica and Bobby
The Wedding:
One Eleven East, Hutto, Texas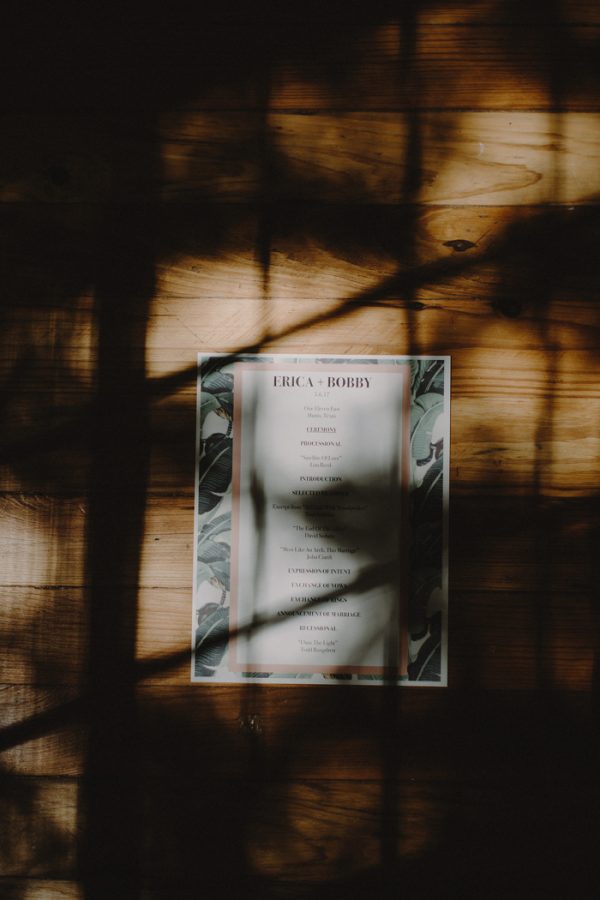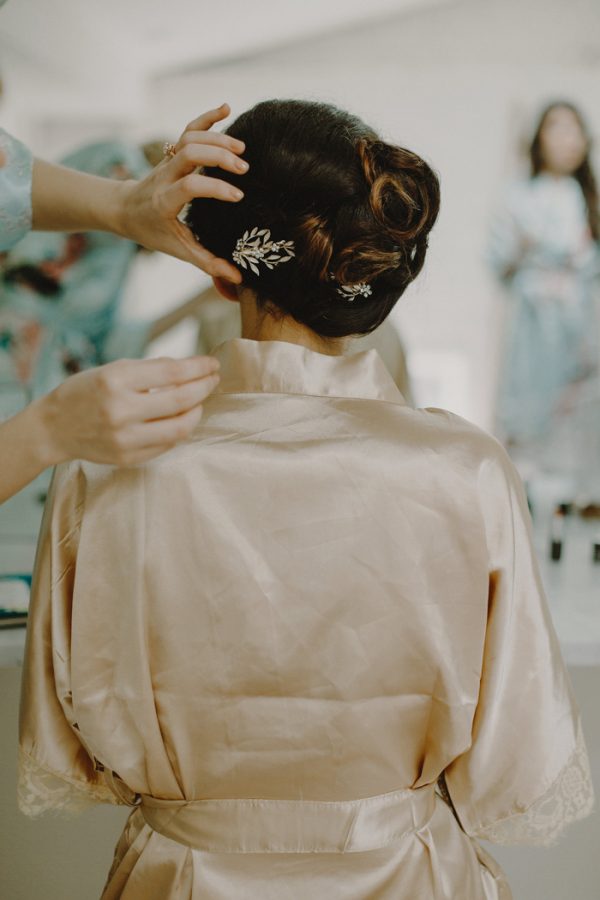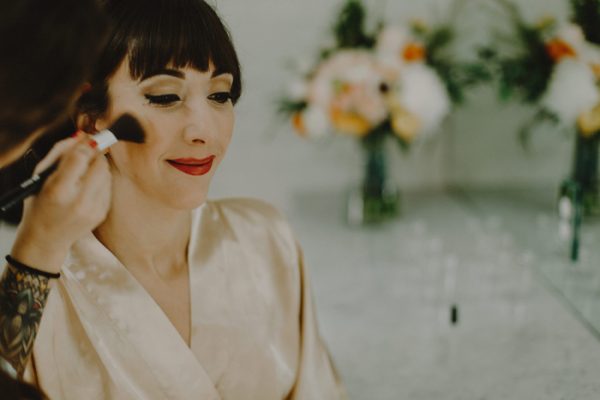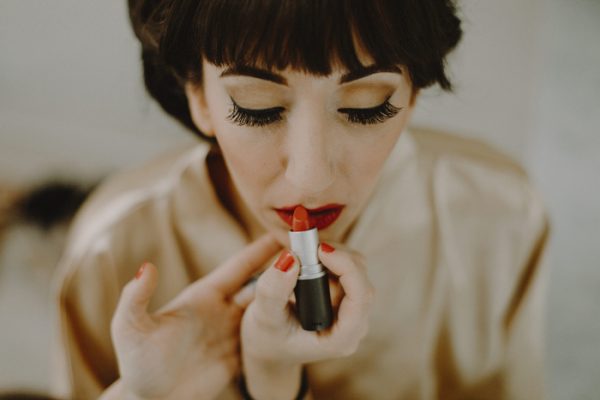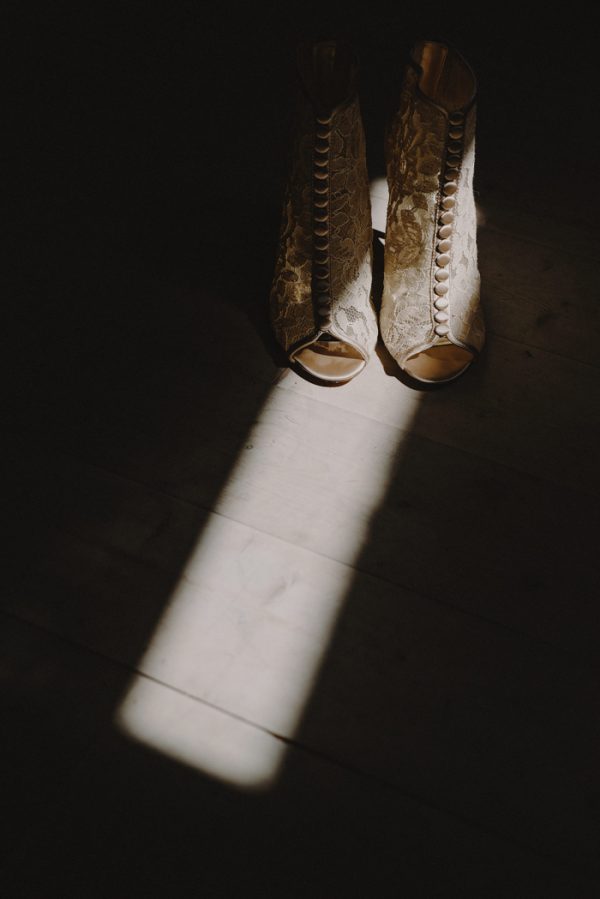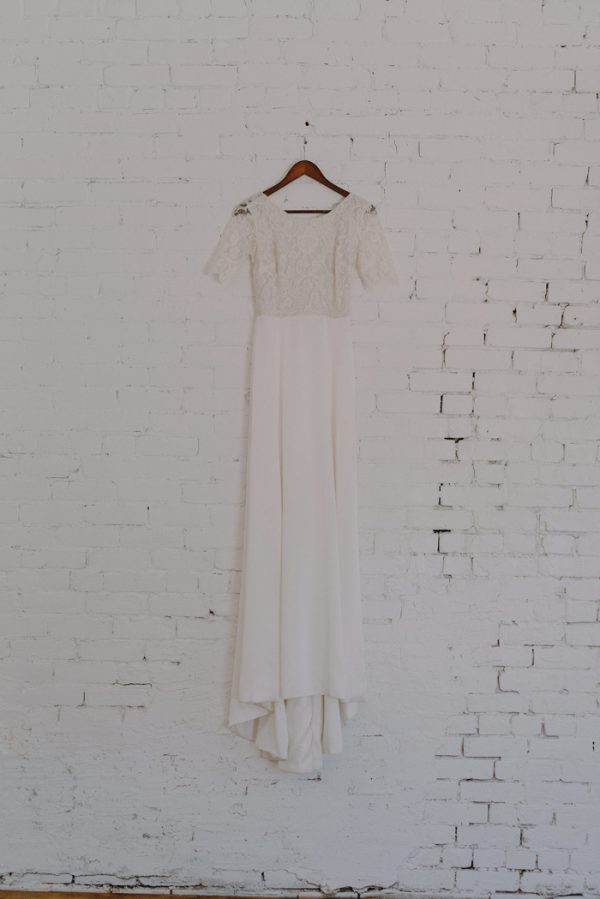 I chose my dress not only because it's gorgeous and has a timeless vibe, but because I burst into tears when I found out it was made by a Hungarian designer. My late Grandma Rose, who played a huge role in raising me, was Hungarian and never in my wildest dreams did I imagine I would find a gown made in her home country. My grandma was in the army, tough as nails, and as kind as they come, but she left very little behind. Normally, a dress by this designer would not have been within my budget, but I happened to find it during a sample sale and it fit like a glove.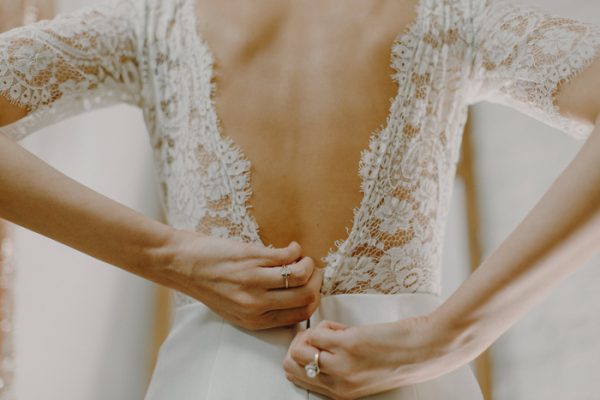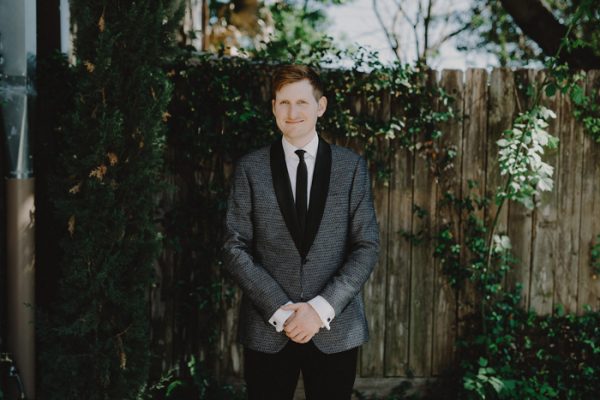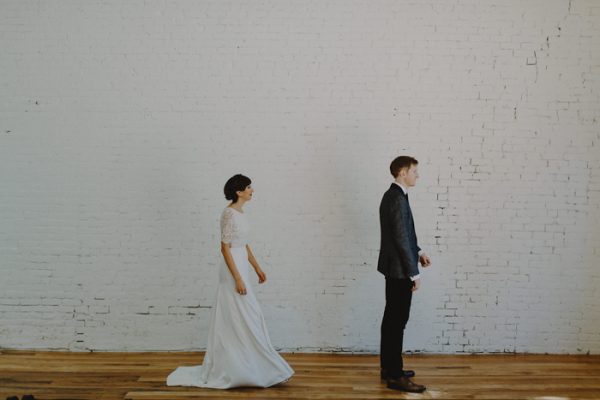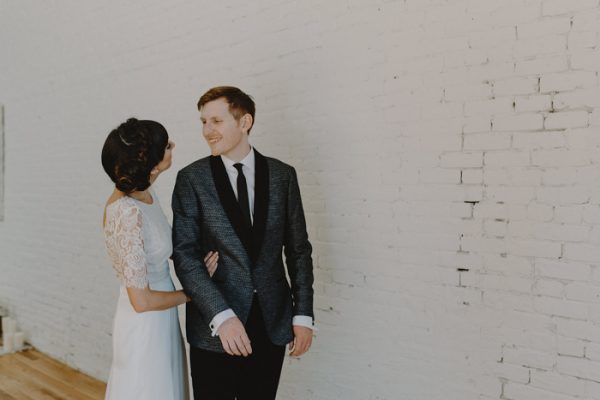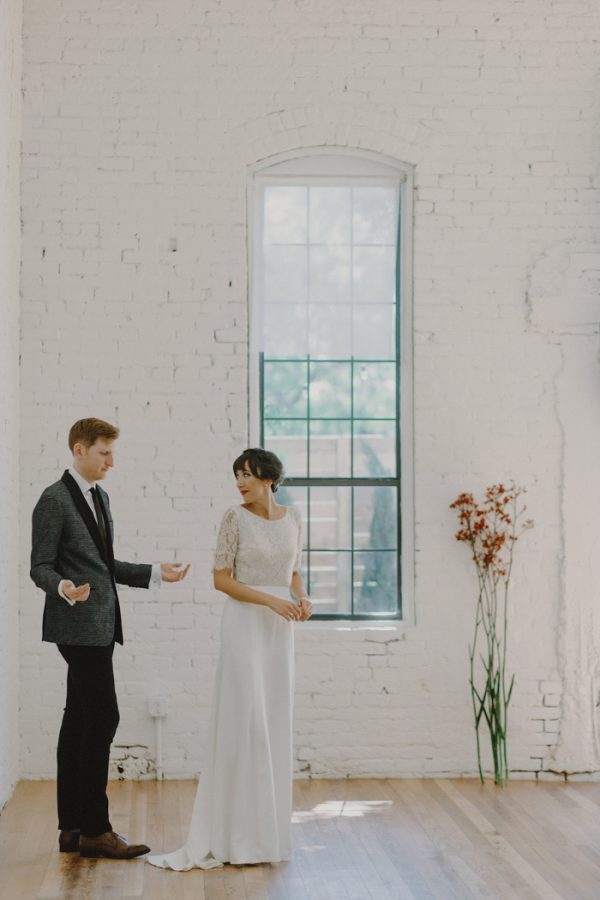 I'm a sucker for good design, natural light, and architecture. And we immediately loved the clean, minimalist industrial vibe. Our venue is a gorgeous historic building in a small Texas town, and a great example of adaptive reuse done right. You can't help but feel at ease and fall in love with the space.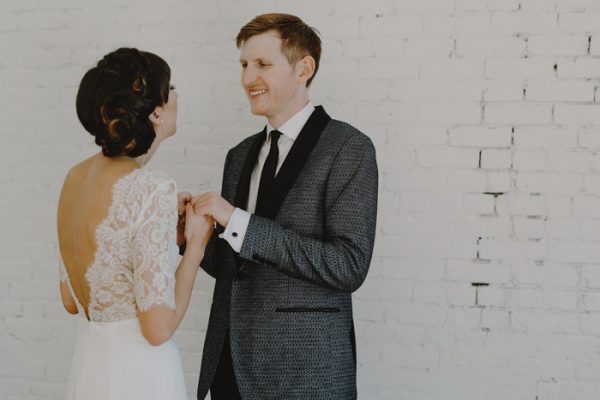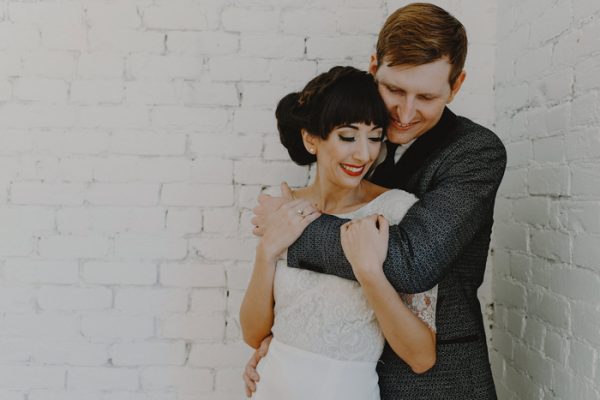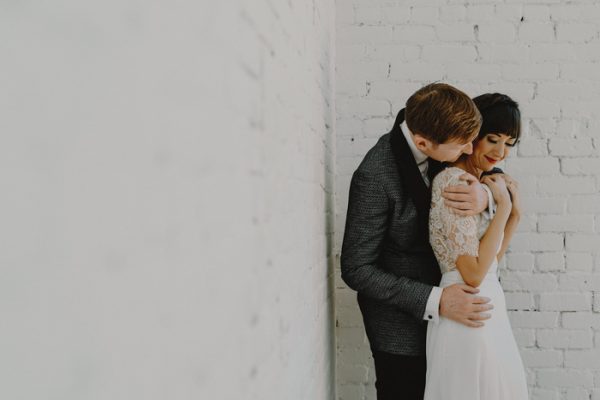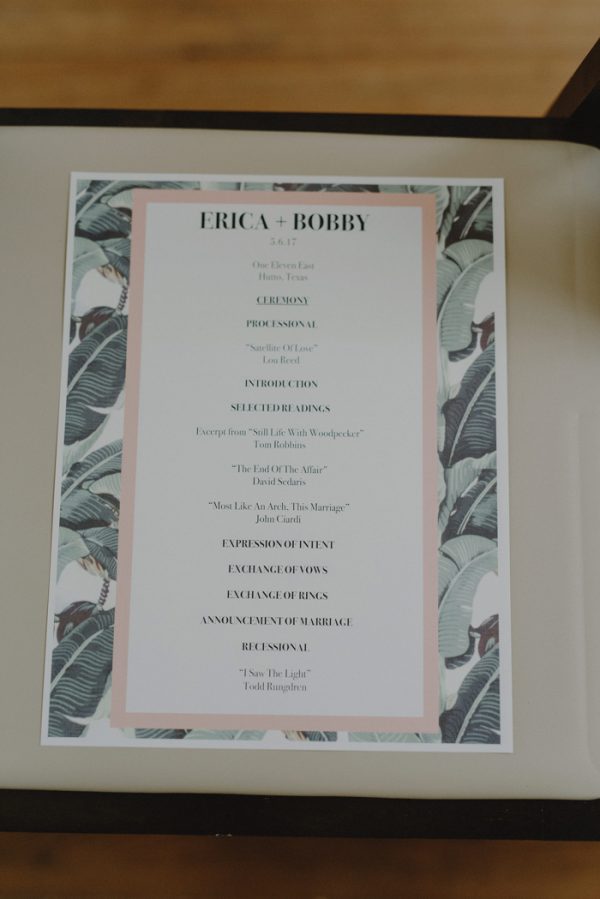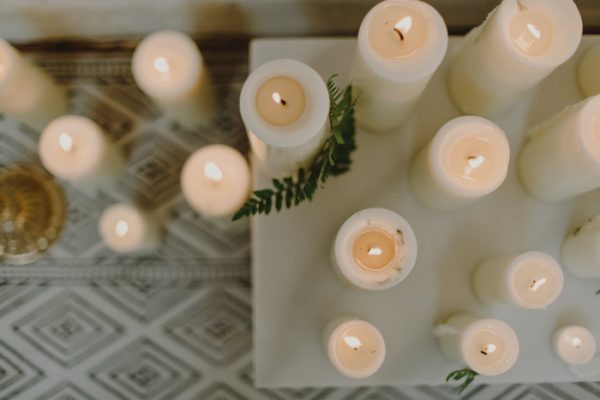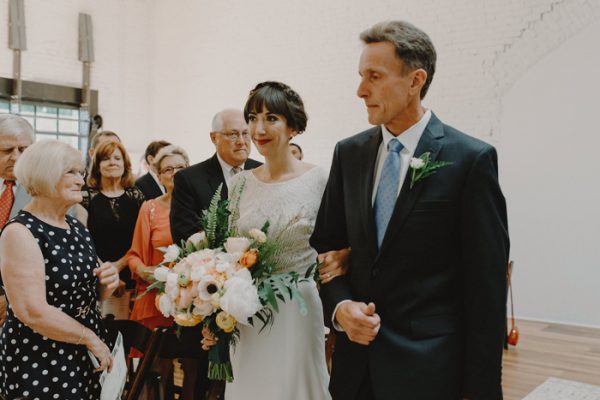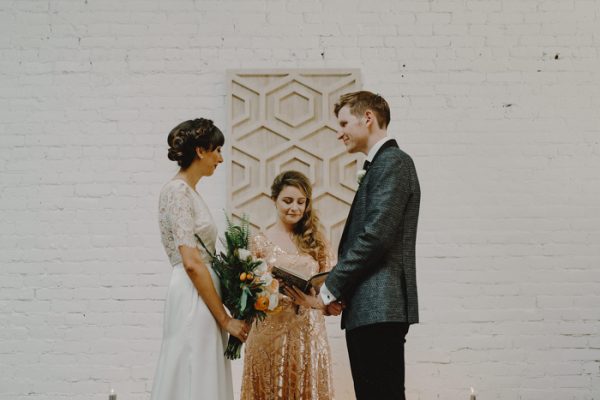 From the backdrop to the ceremony itself, we worked on every aspect collaboratively. We both have a bit of an anti-authoritarian streak, so we asked my maid-of-honor to perform double duty as our officiant because we knew we needed someone that we loved and trusted to lead us into marriage. We stayed up until 4:30 a.m. the night before our wedding with seven of our closest friends making the bridesmaids bouquets, a floral backdrop and fine-tuning our ceremony so it felt really great to see it all come together. People told us it was one of the most unique and personal ceremonies they had ever seen — so for better or worse, it was very much "us."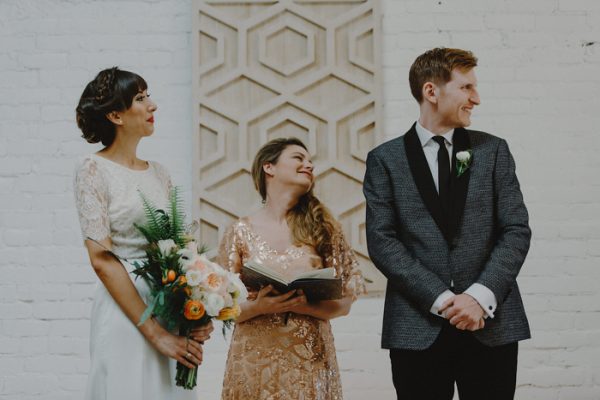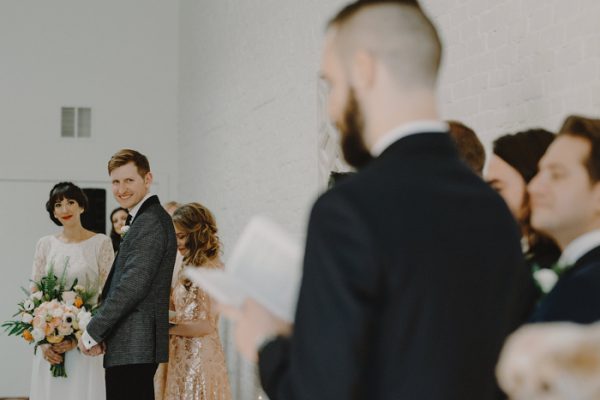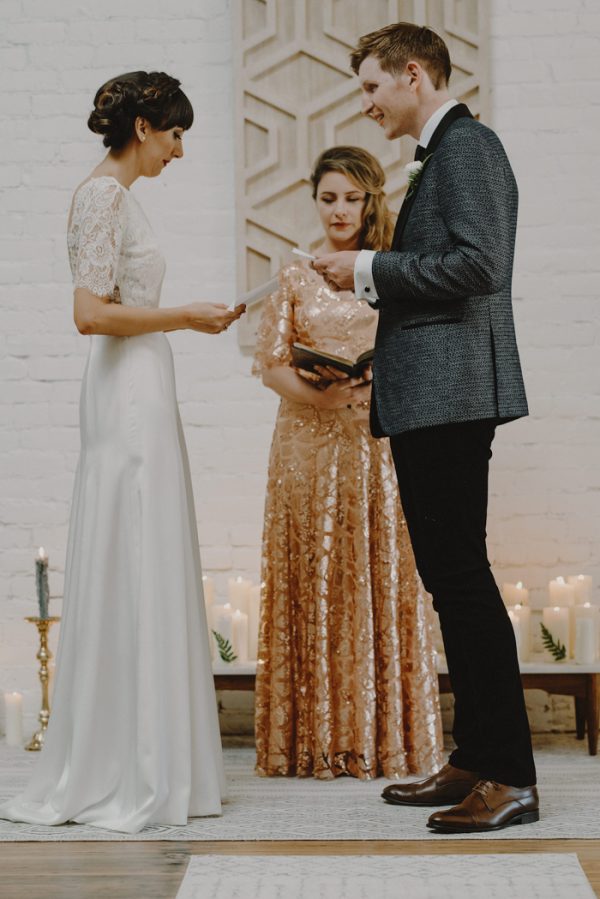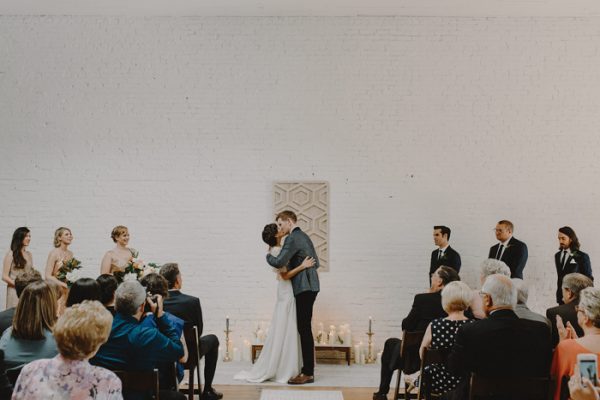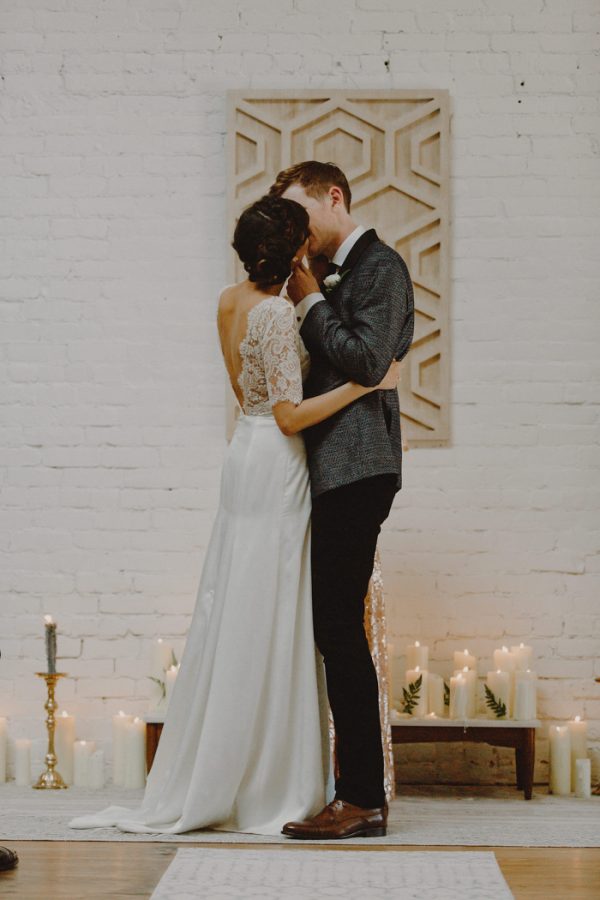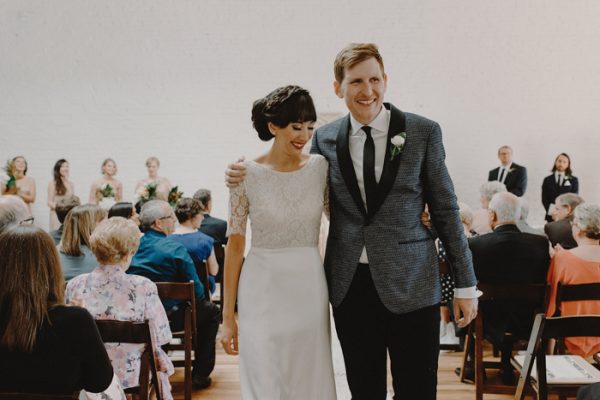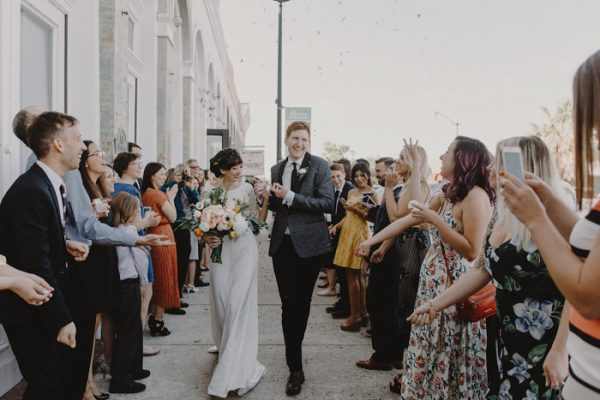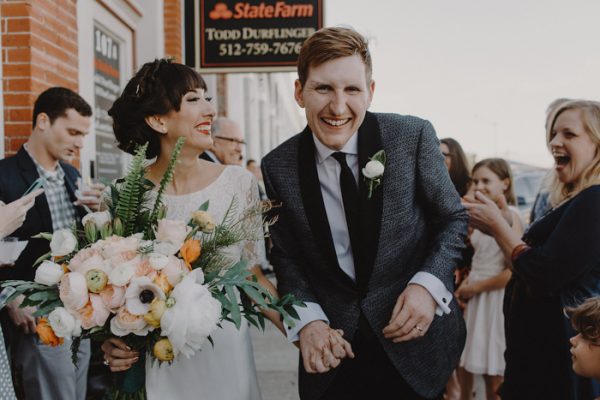 I designed custom matchboxes in a retro motel style with lyrics that are special to us…but we stuck them in a glass box and forgot to spread them around at the end of the night. Our favorite was easily David Bowie: "The stars look very different today."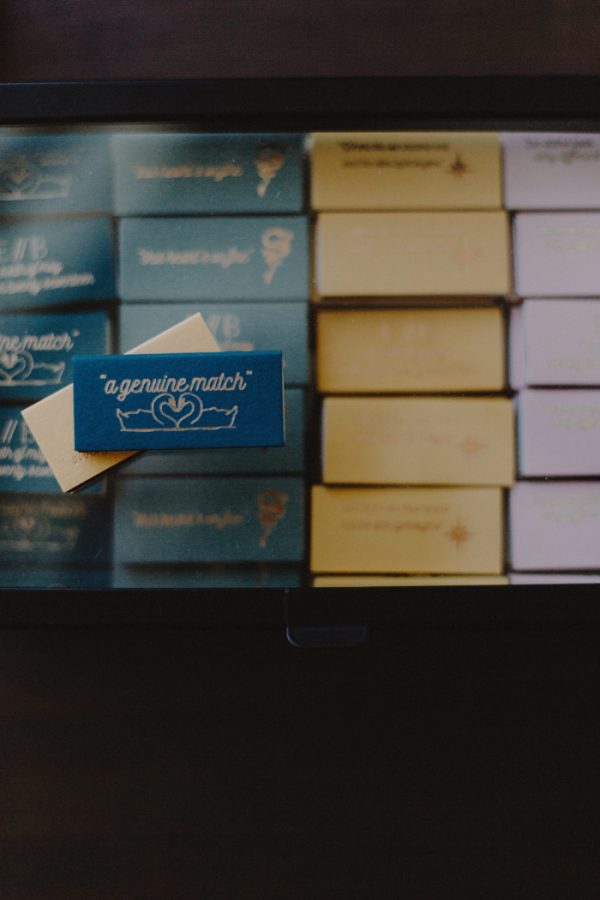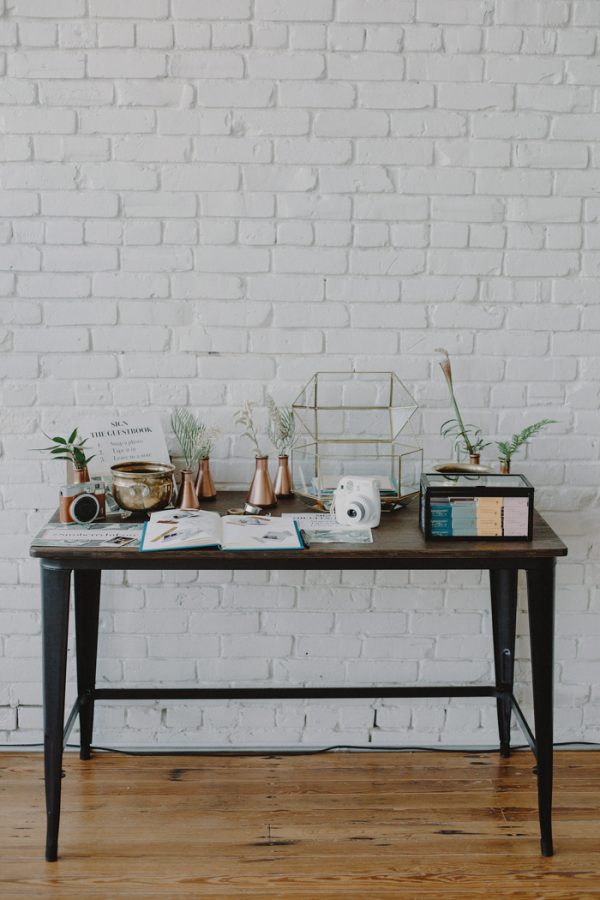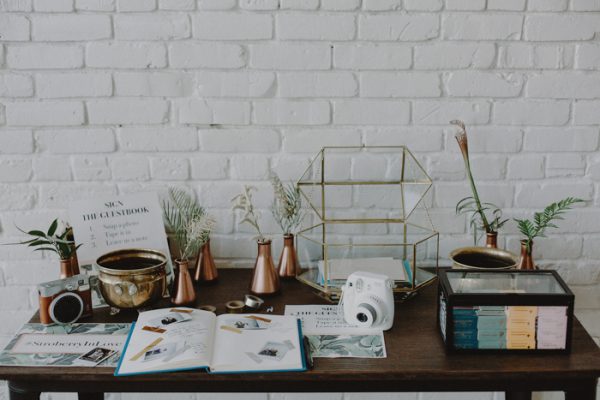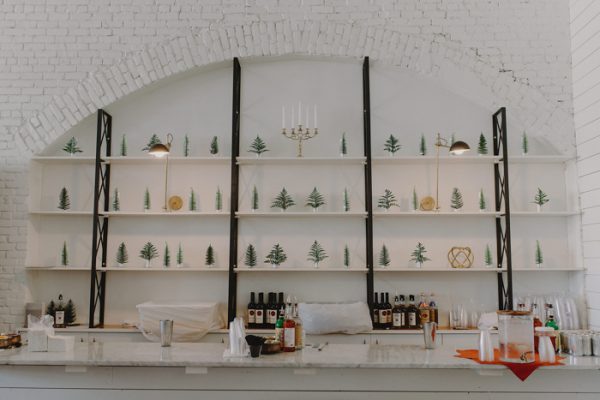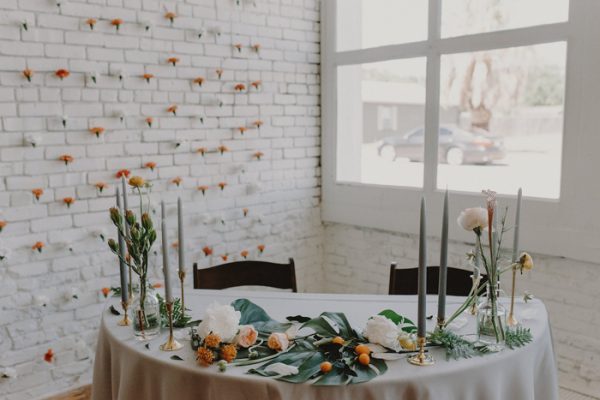 We wanted to let our venue shine so we kept our decor minimalist. I tried to recreate the feeling of warmth and wonder I felt when I spent time poking around my Grandma's greenhouse as a child, with a dash of romantic longing for adventure and the ephemeral inspired by the botanical illustrations of Maria Sibylla Merian and Elizabeth Blackwell. Many of our choices for decor and florals were modern, but we tried to add elements that would bring it all together for a timeless vibe.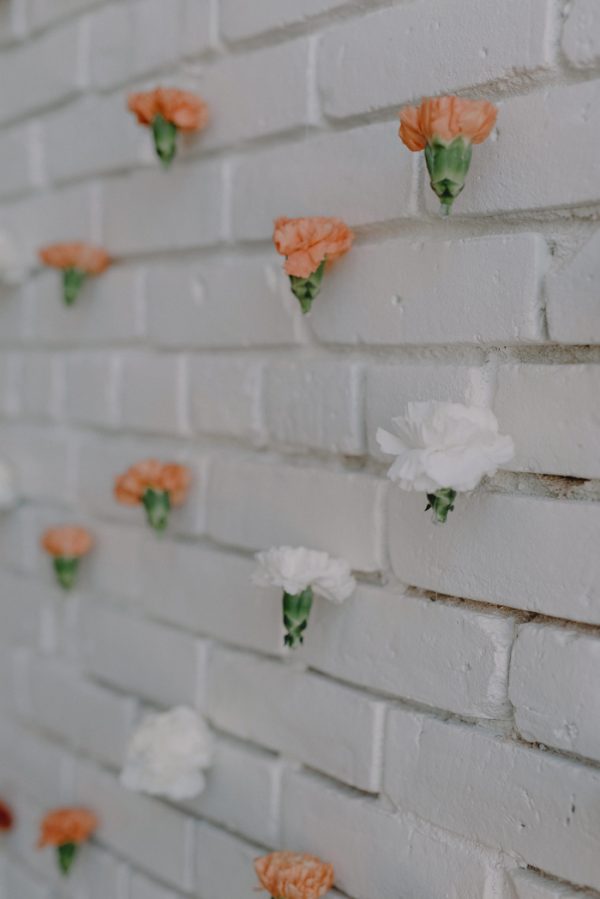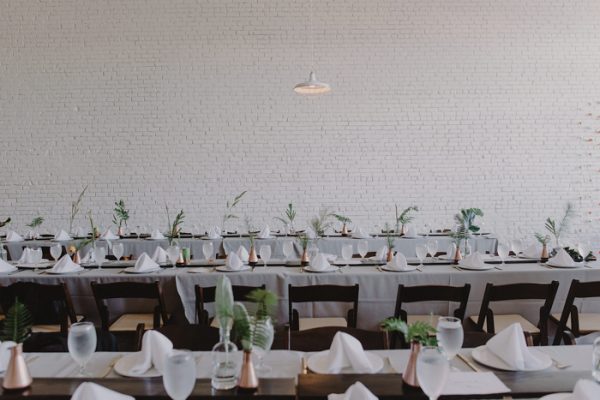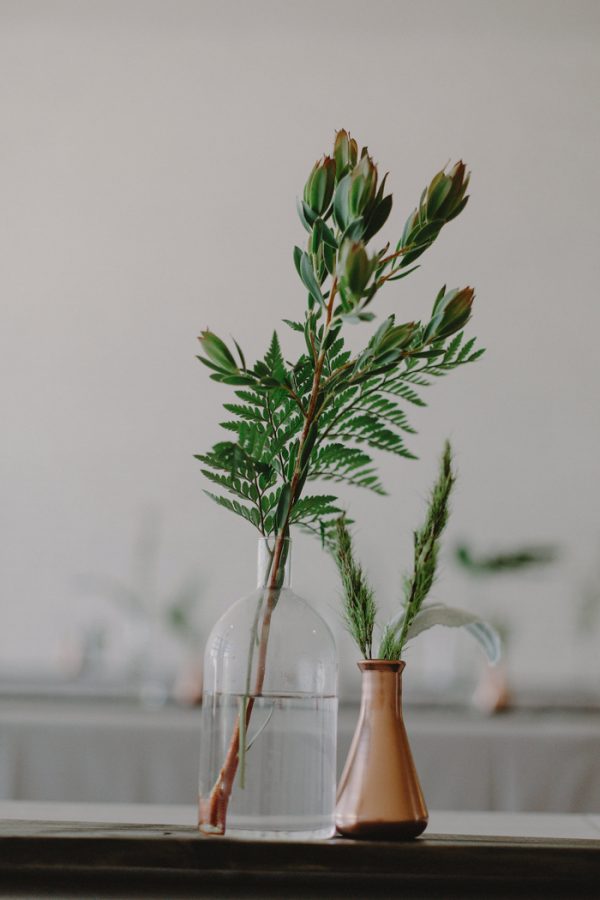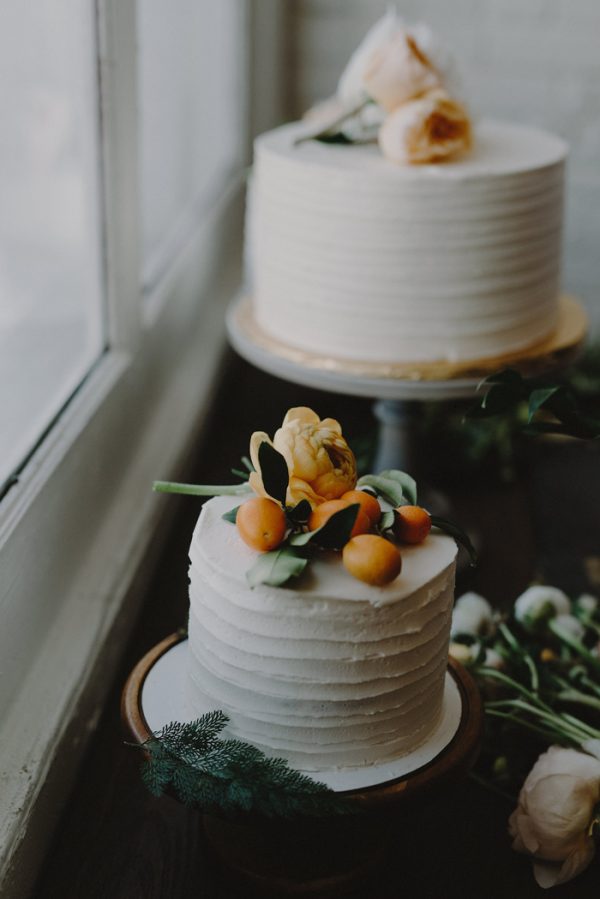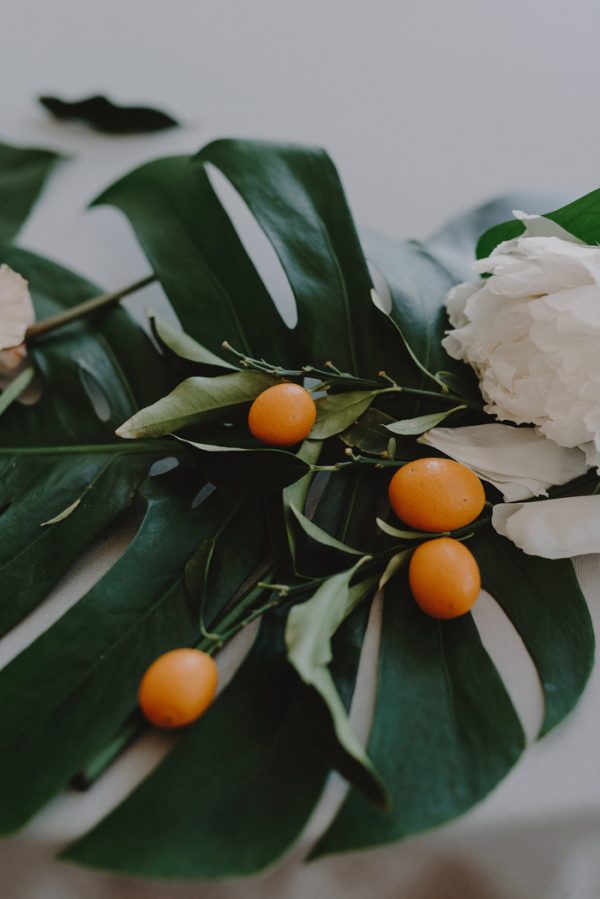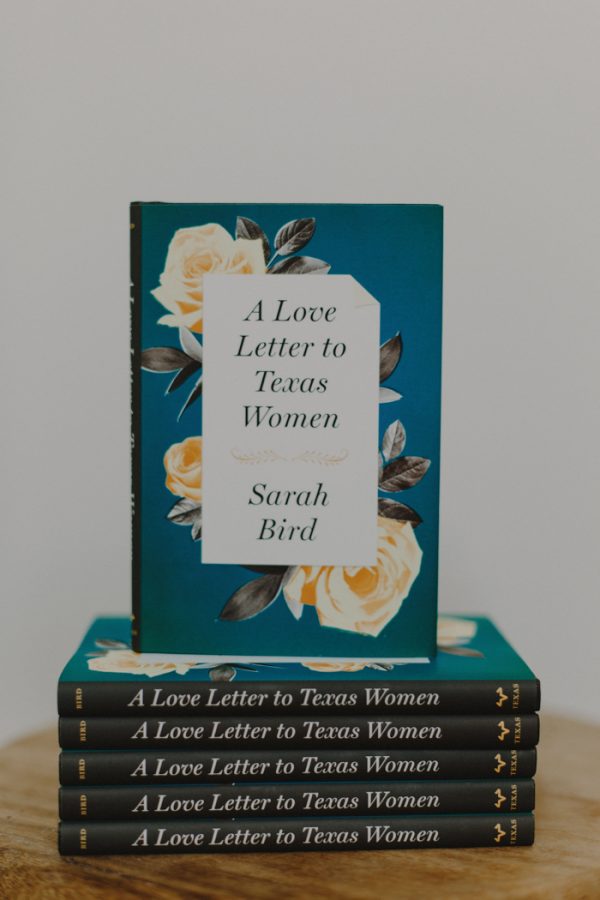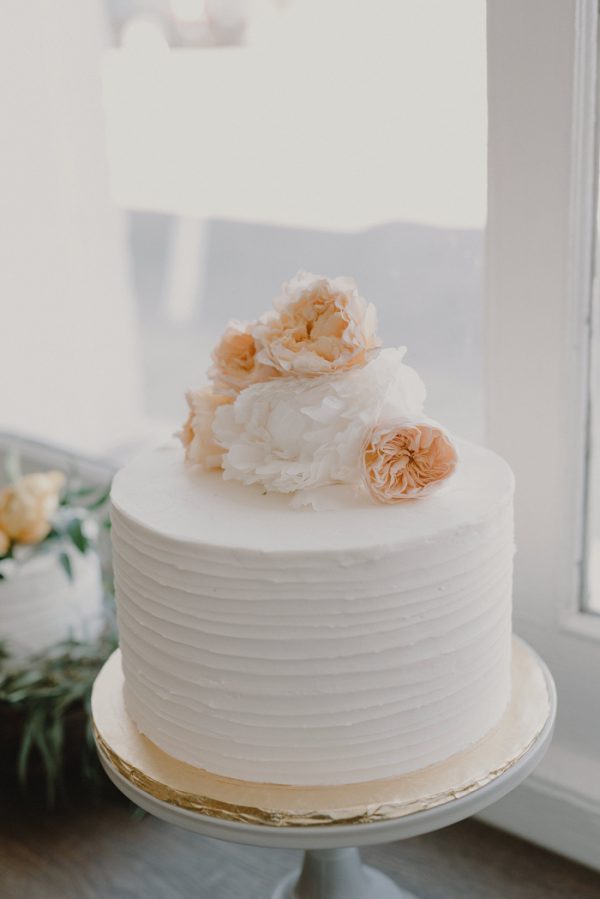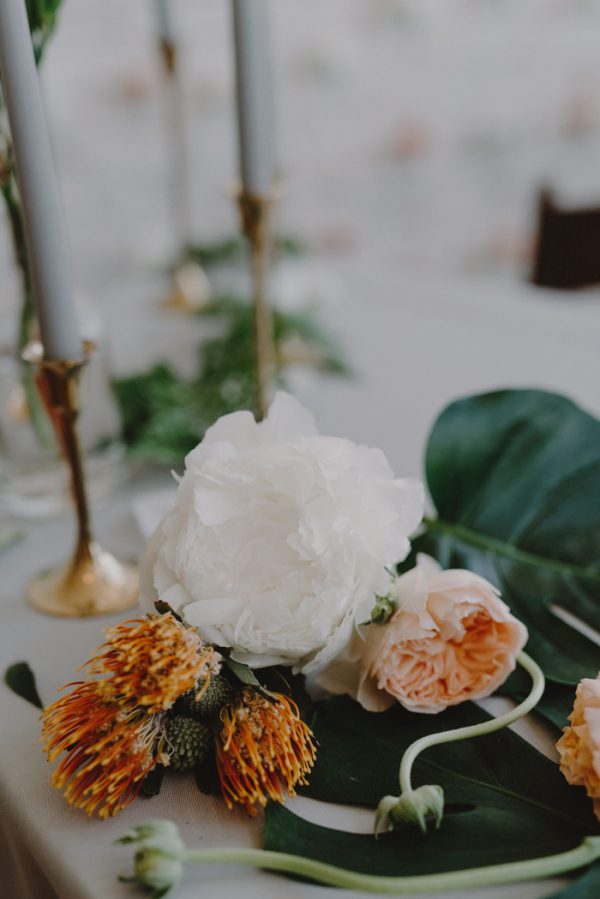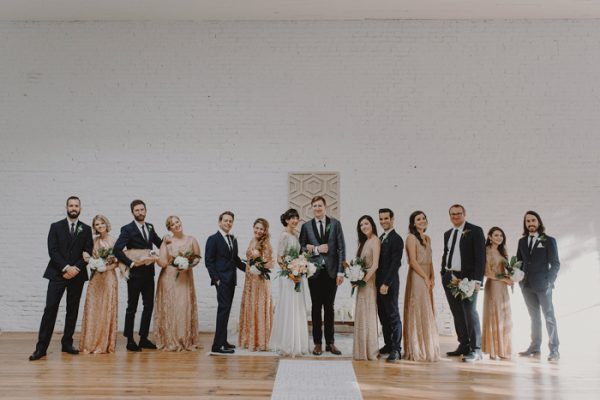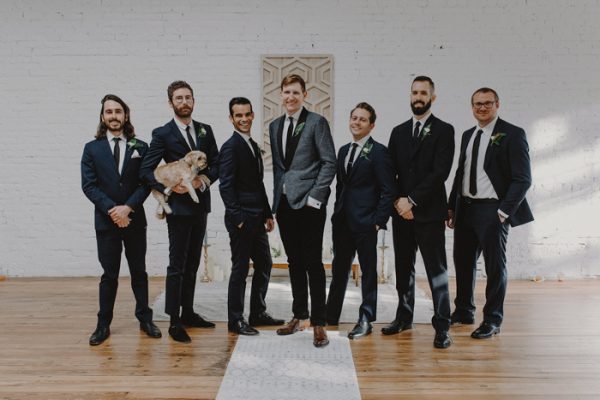 I outfitted my gals in hues of copper and rose-gold and they ended up looking like goddesses plucked out of a Renaissance painting.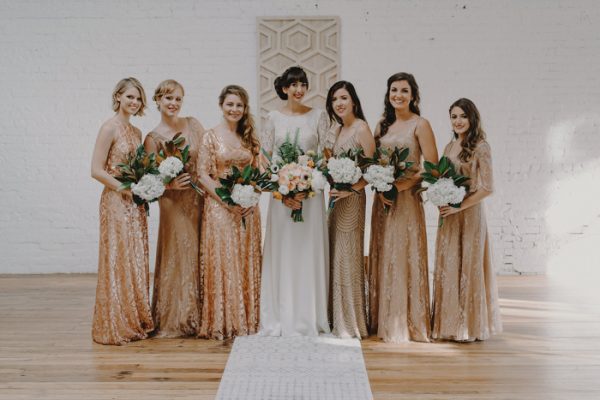 I visited our local floral wholesaler fairly often to pick their brains and pick up some florals so I could test various ideas for my bouquet, the cakes, and the reception. The bridesmaid bouquets were a simple mix of hydrangeas and magnolia leaves, reminiscent of my grandmother's garden and the magnolia tree in my aunt's front yard. My own bouquet was filled with a variety of ferns (a small nod to our Pacific Northwest engagement), and garden roses (an on the nose tribute to my late Grandma Rose), and pops of orange. For the rest of the florals, I picked out greenery that was textural and exotic and placed them in simple glass bottles & Erlenmeyer flasks that my sweet Dad spray painted copper.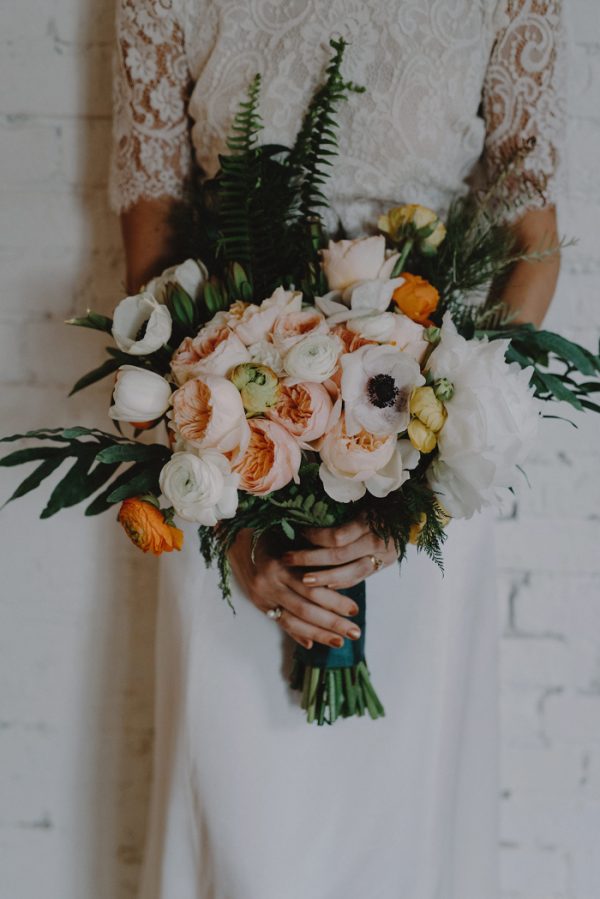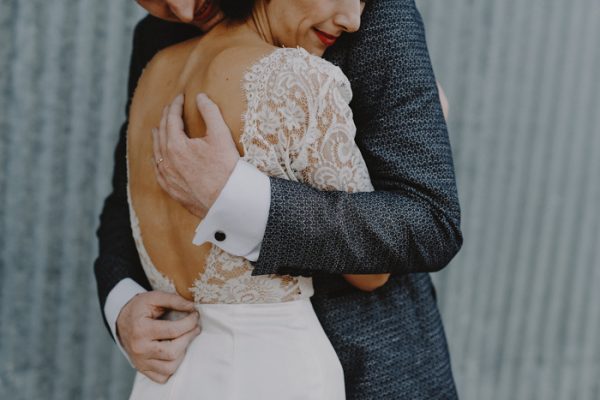 Take away all of the guests, and all of the distractions, and ask yourself what would feel right if it were just you and your partner. Go from there. Build your day around what you love and what you want to share with your guests and you can't go wrong.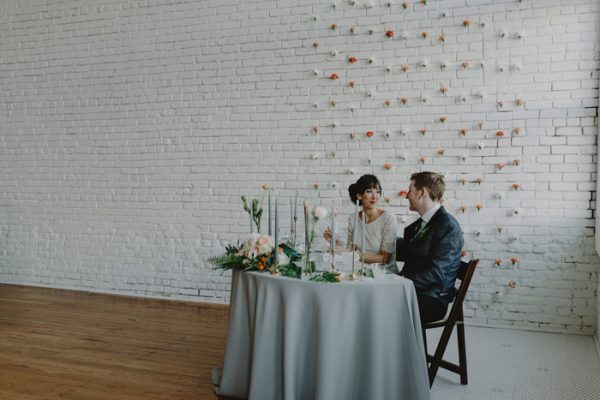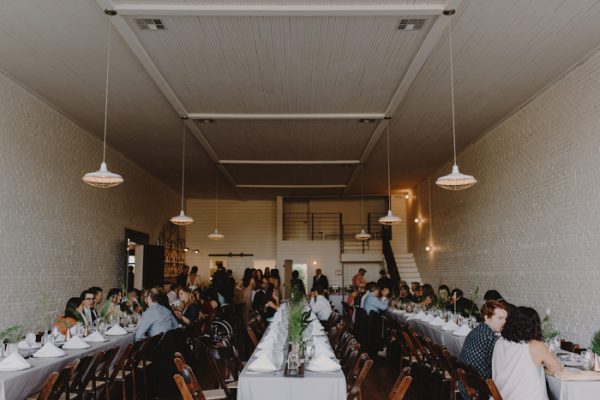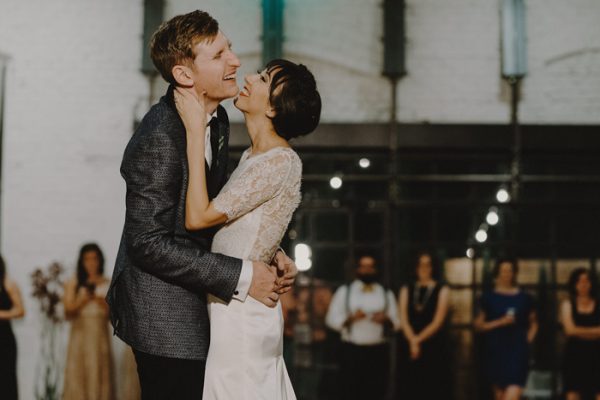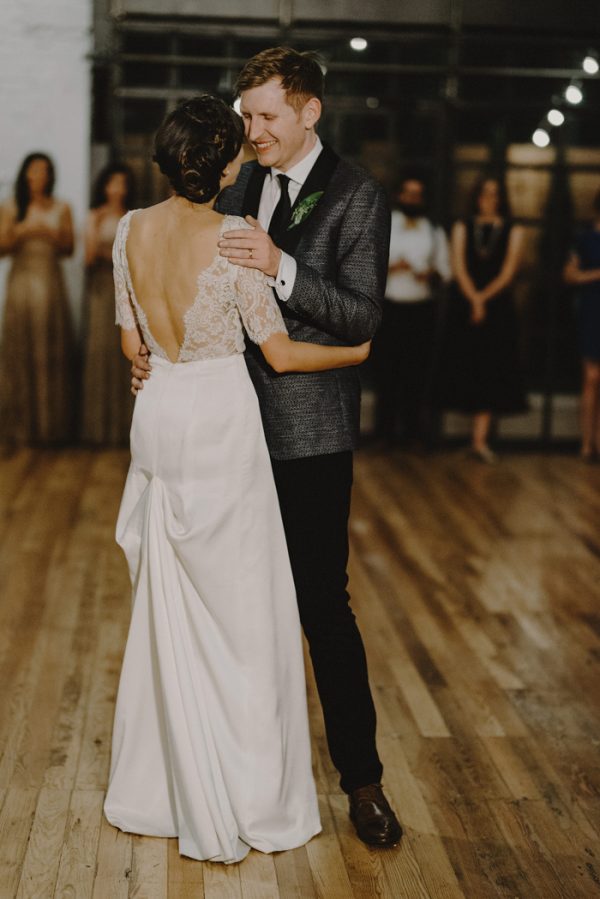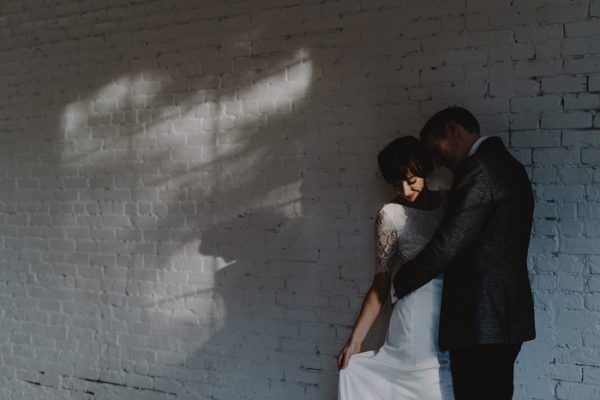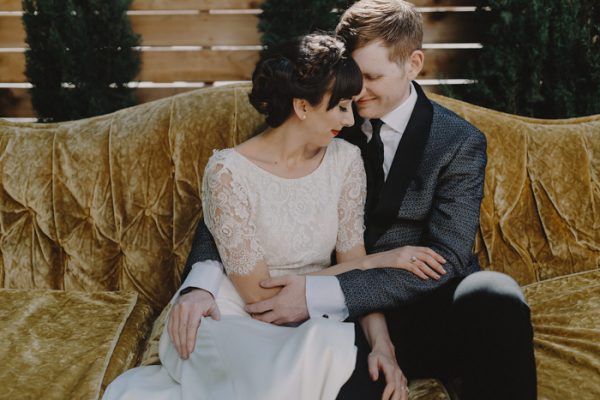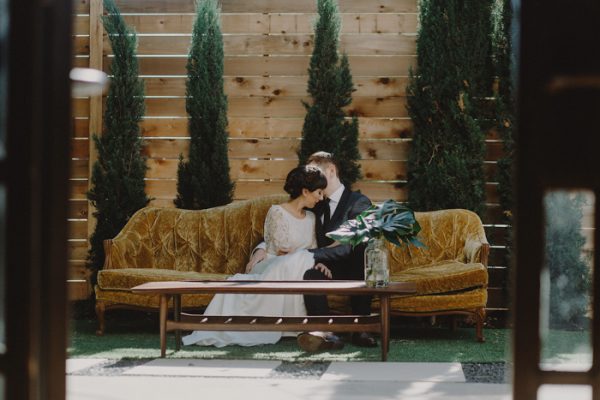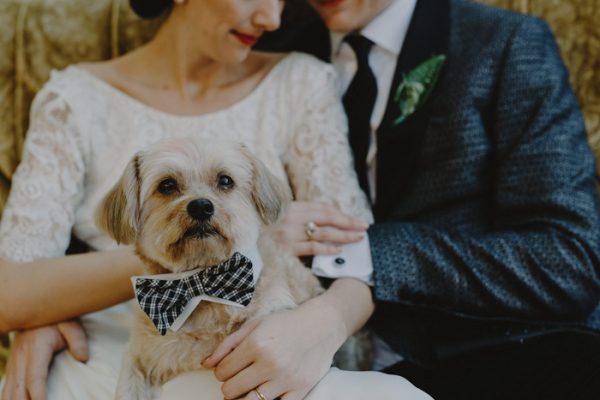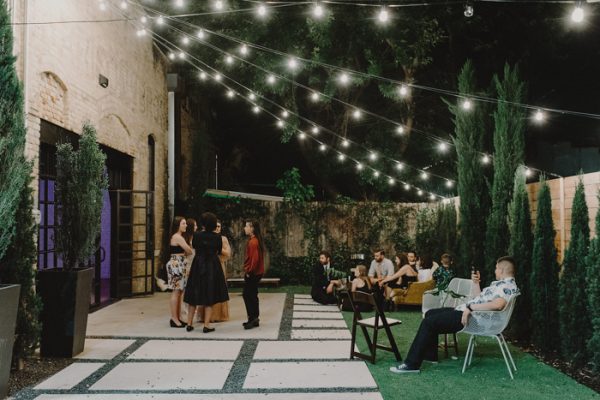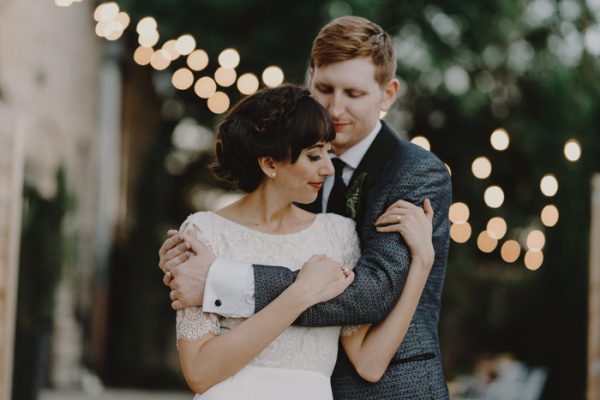 Thank you to our Junebug member, Sam Hugh Photography, for sharing this minimalistic wedding! For more minimalist weddings, check out this bohemian Montreal wedding at Studio Eloi.