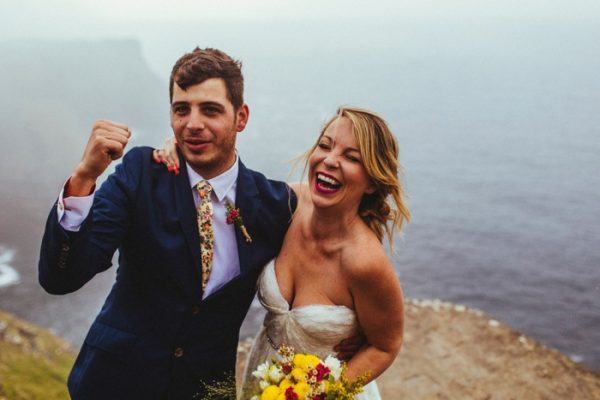 Shortly before Candice and James planned to get married, they saw their friends stressing out over their own big wedding – which led to Candice and James vow to have the exact opposite experience at their destination wedding! The couple planned out their gorgeous outfits, invited their closest family and friends to visit Ireland with them, and chose their Cliffs of Moher ceremony location on the spot once they arrived. We can't get enough of this wedding's vibrant color palette and incredibly epic vibes that were perfectly documented by Magic Wedding Photographer.
The Couple:
Candice and James
The Wedding:
Cliffs of Moher & McDermott's Pub, Ireland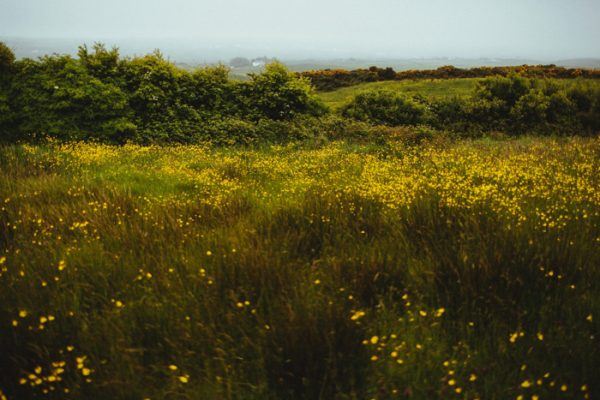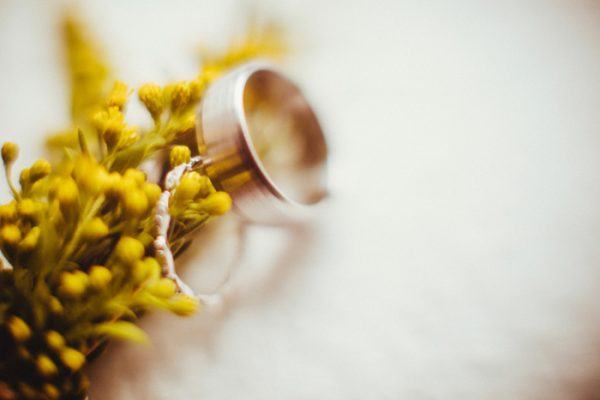 My husband and I went to the most beautiful wedding in the world last year… the problem was that the bride was so stressed out and could not wait for it to be over. The wedding was also one of the most expensive weddings I have ever seen and they couldn't afford a honeymoon after! After experiencing this through my friend, James and I decided we wanted a small and stress free wedding. We had planned on going to Europe the next May and just decided in that very moment we wanted to do it in Ireland and on the cliffs we had seen photos of.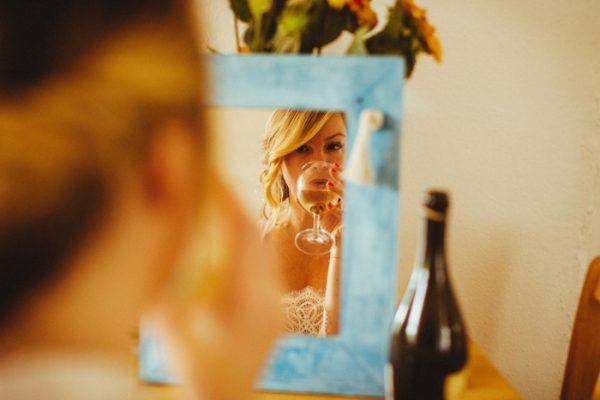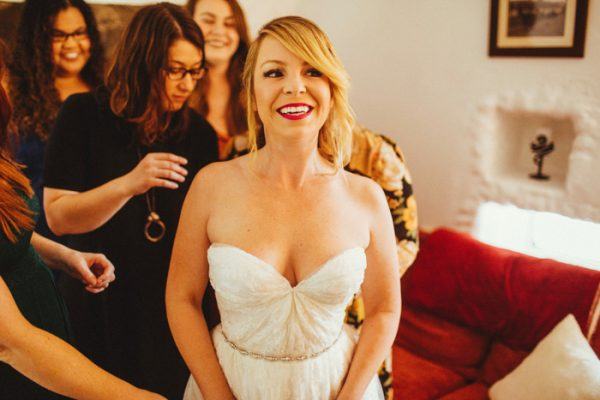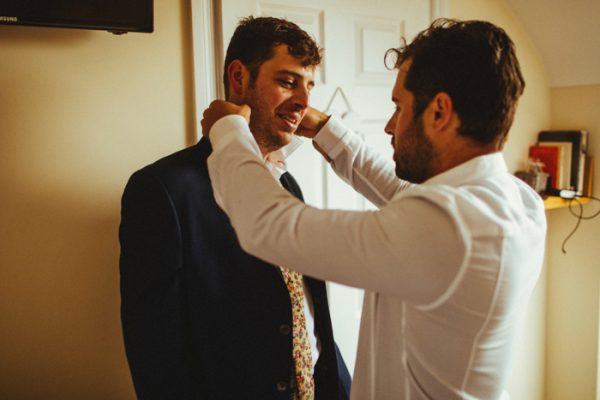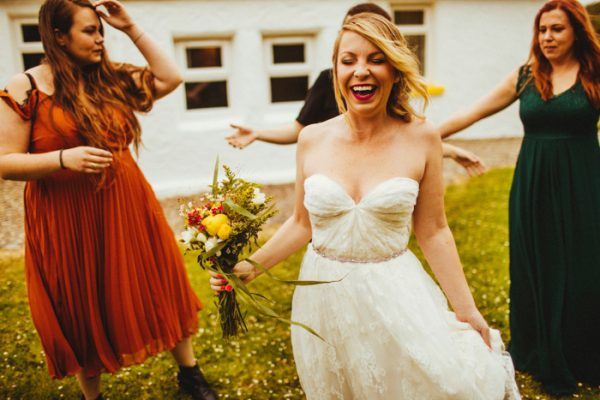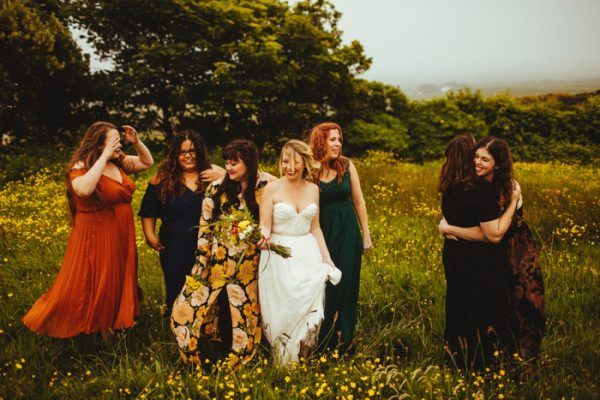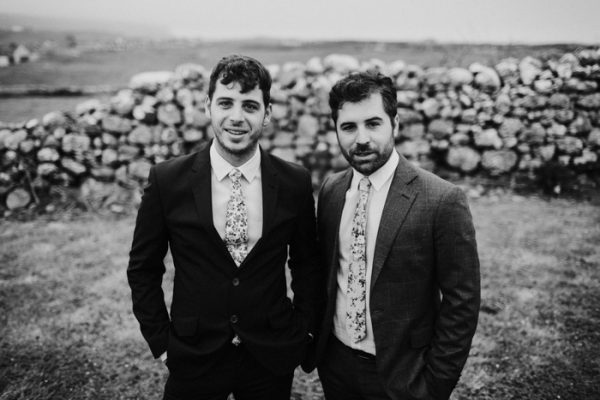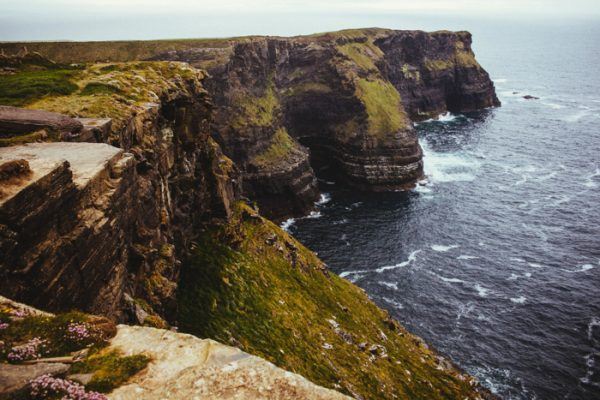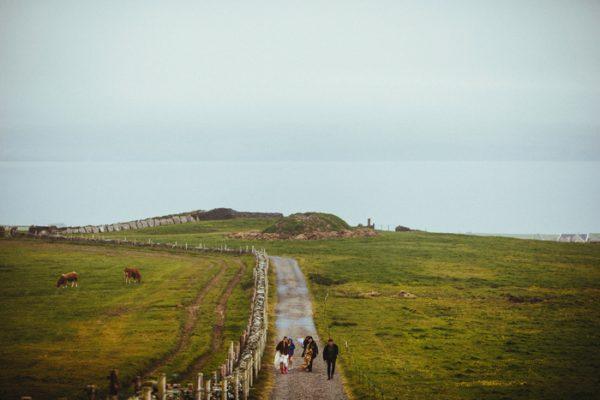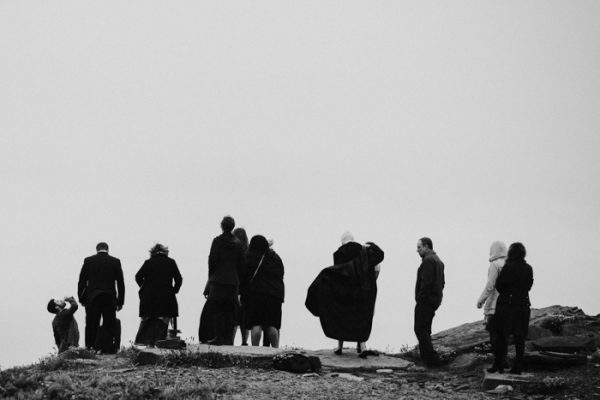 The most memorable part of the day was having my little brother walk me down to the edge of the cliff where my husband was looking at me like I have never seen him look at me before.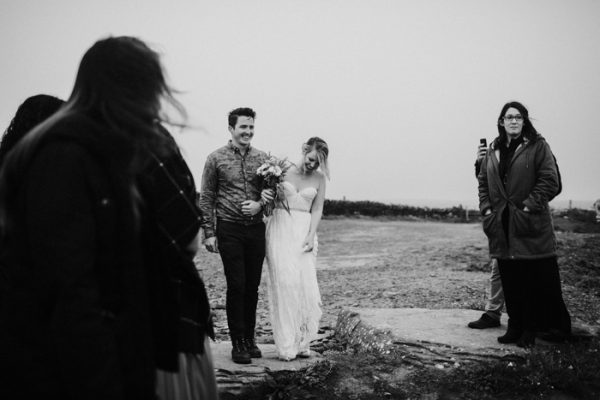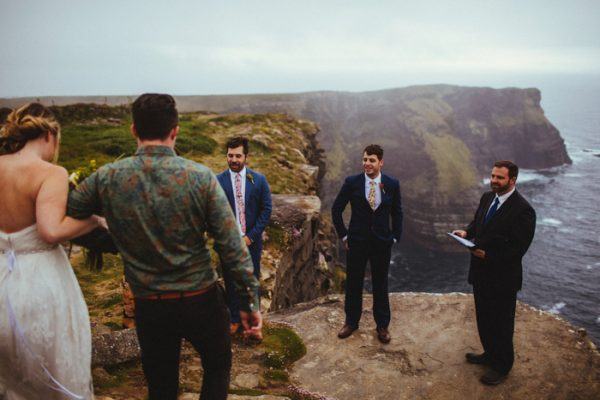 The Cliffs of Moher ceremony was a spur of the moment decision that we just went with. We did not want a traditional sit down wedding. We drove into the town and then scoped out a spot and just did it! It was fantastic!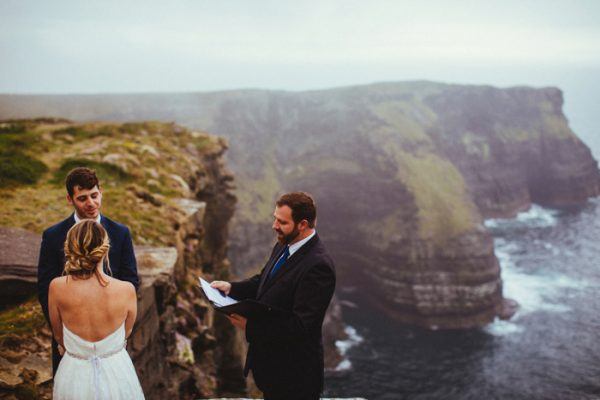 I found a very simple and non religious ceremony I liked and then I added an Irish blessing. We didn't want to read our own vows so we both wrote 10 promises to each other that were mostly hysterical ones which made it so much fun!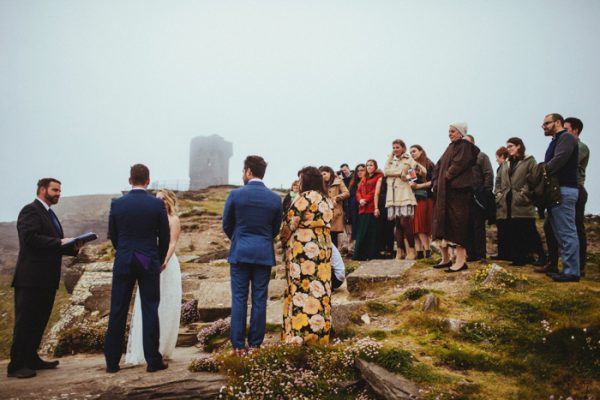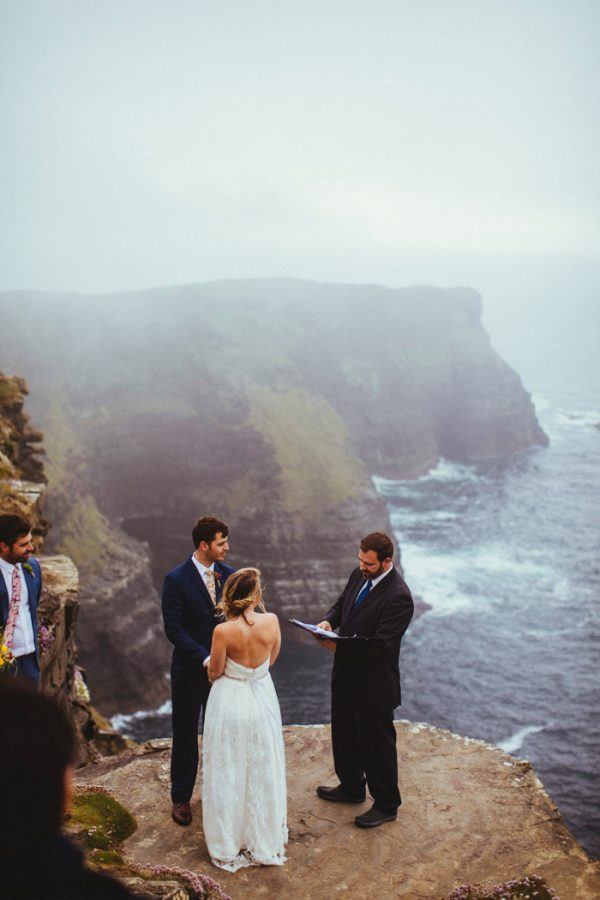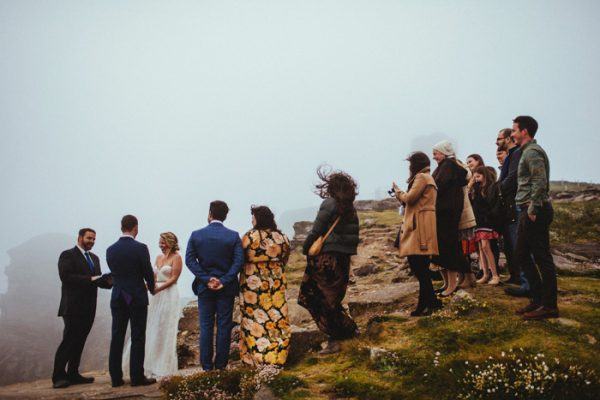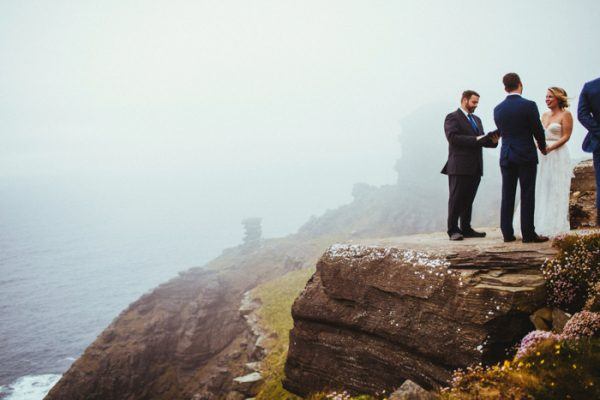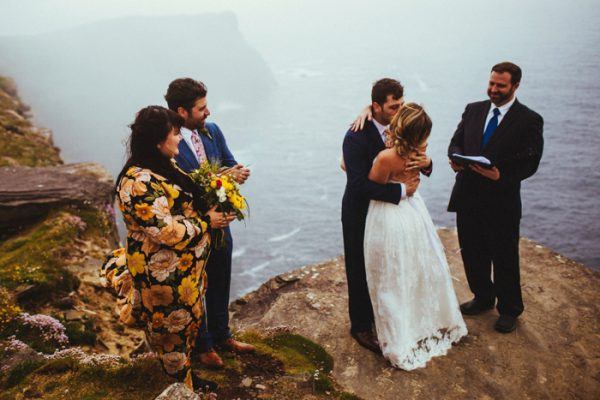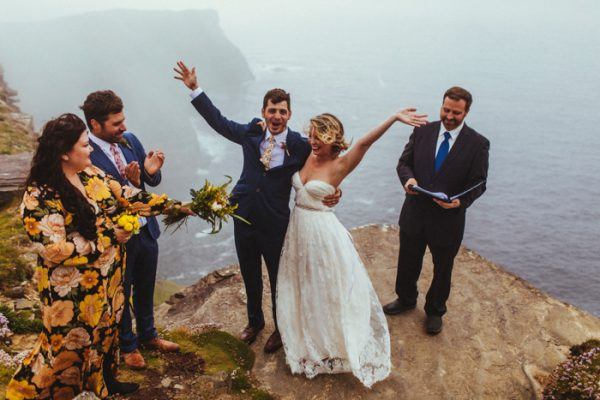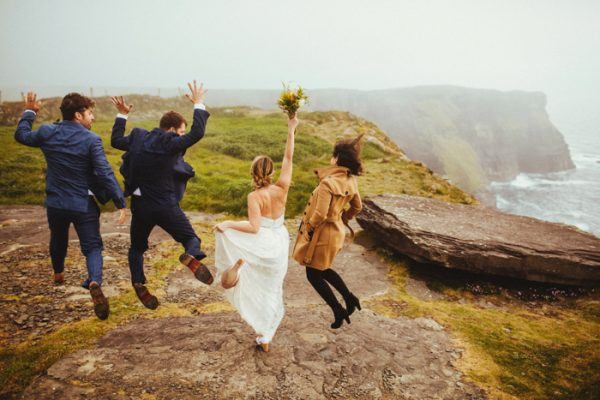 Our advice: Don't stress. Seriously… a chunk of my hair BURNT off 2 minutes before we left for my ceremony and I had to laugh it off and just go with it! My best friend and I went into glee over this… of course.. on my wedding day my hair burns off! Every step of the way I forced myself to just be calm. I have been a bridesmaid in 9 weddings in 5 years so I have seen every problem you can imagine! My husband was annoyed at how calm I was!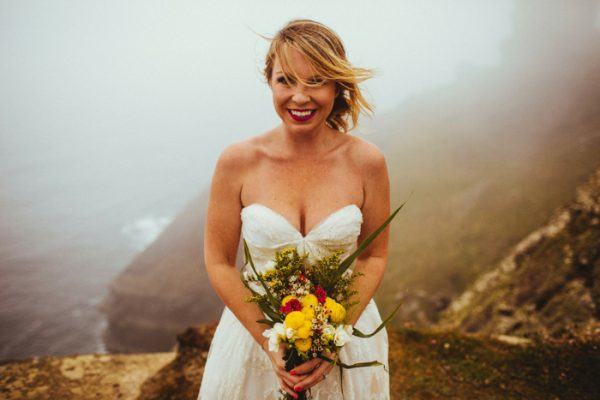 Sarah Seven has always been my favorite designer. I love how romantic and beautiful her gowns are. I went to her store in Los Angeles (She ended up being my stylist there! I had no idea it was going to be her!). I tried on 5 dresses and chose the second one and never questioned it again. I love bright colors so I chose yellow and pink as my colors! I even ended up wearing my bright pink rain boots to climb down the cliffs for photos!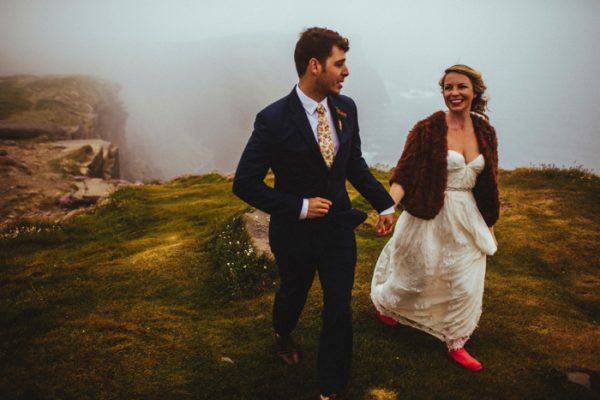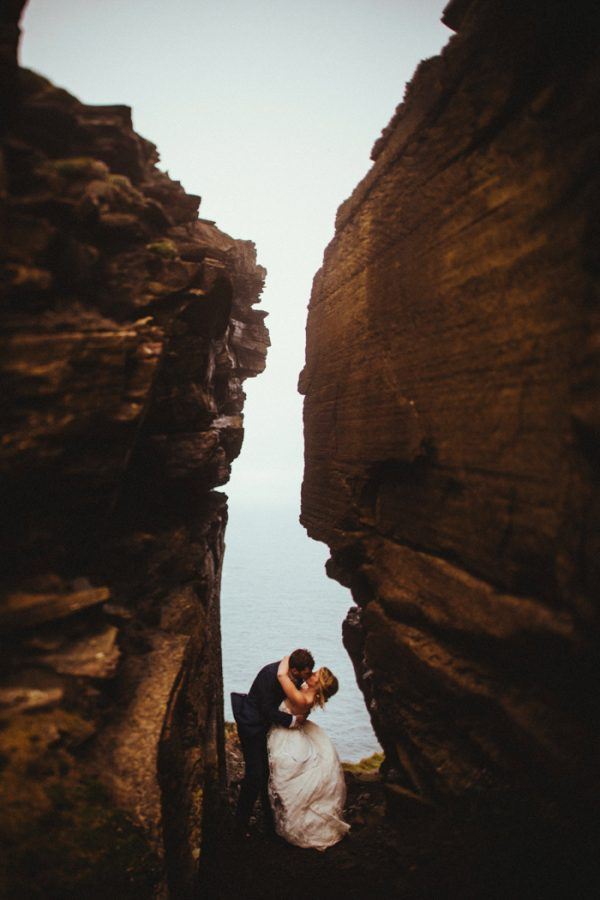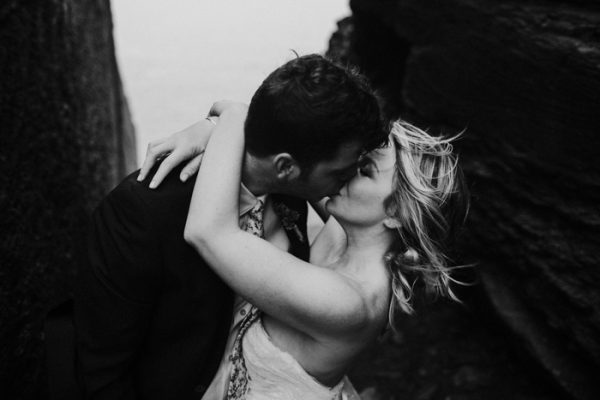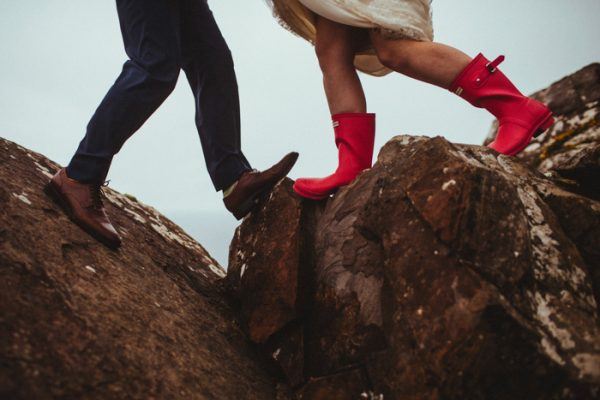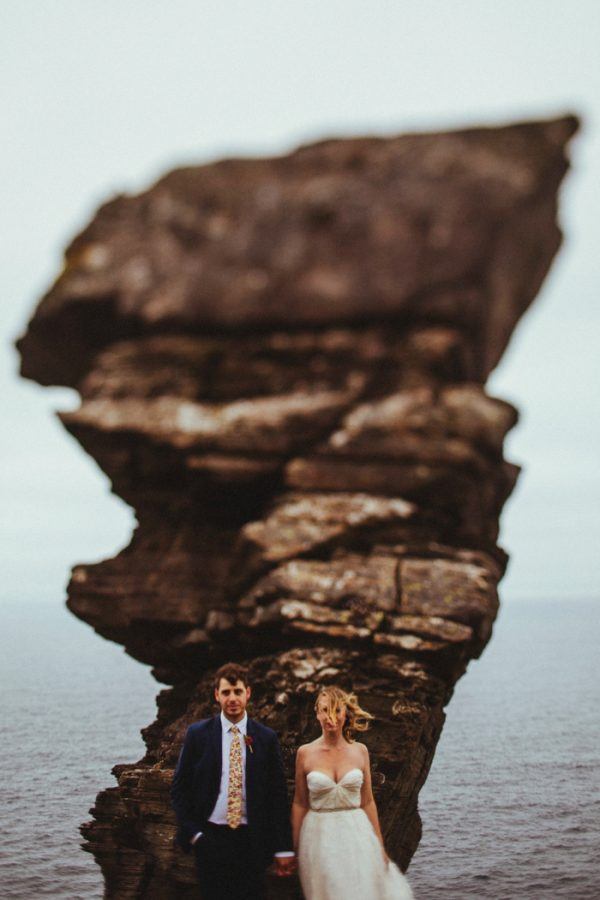 The biggest surprise to us was how much Ireland exceeded our expectations. It was so beautiful… every single place looks like a painting. It was so incredible I can't even describe it. I had no idea what to expect in Ireland and absolutely had no idea what to expect for our wedding and it exceeded our expectations beyond belief! My wedding was so perfect in every single way. We were so happy and that was the biggest surprise for me! I did not expect it to go so wonderfully!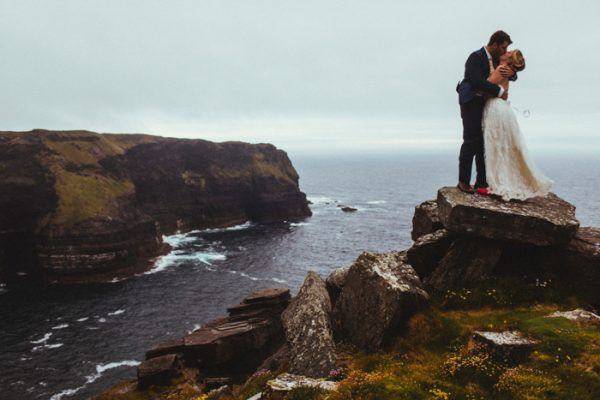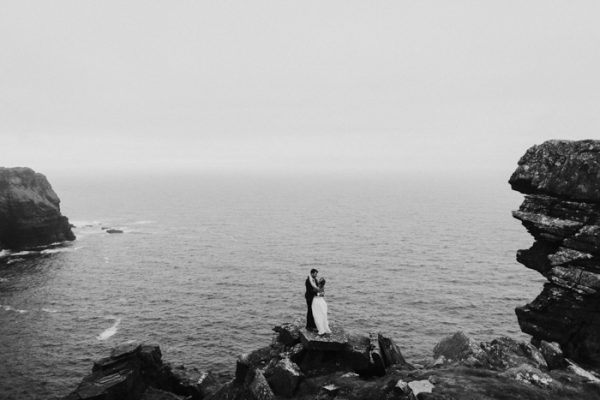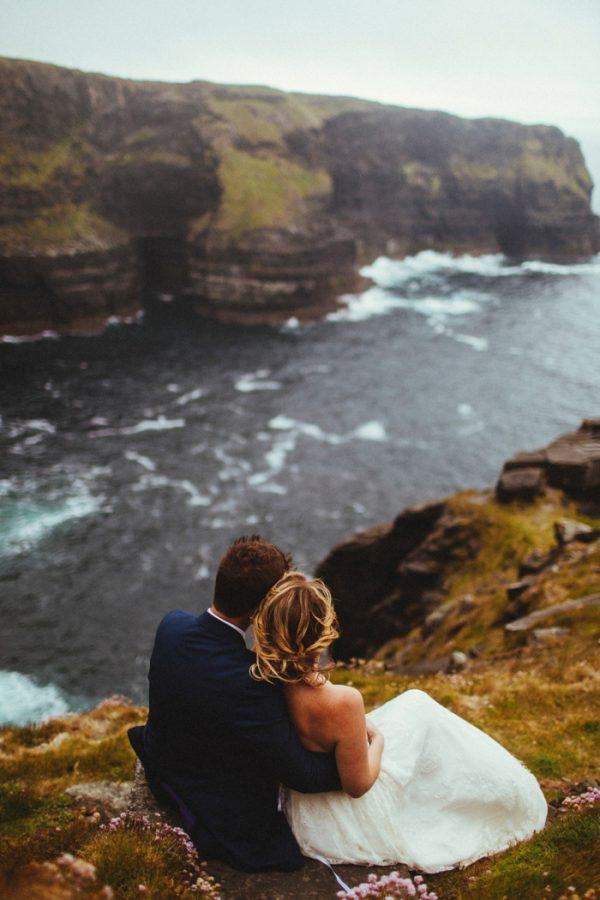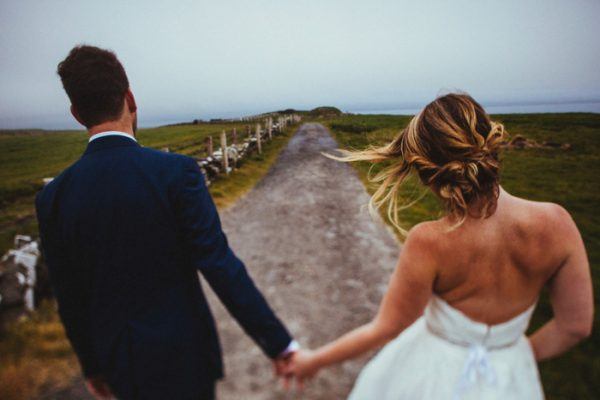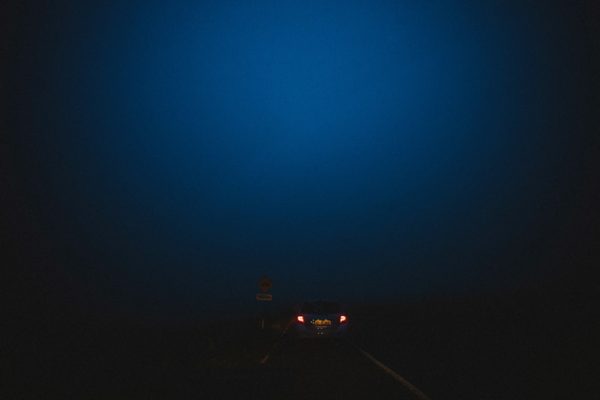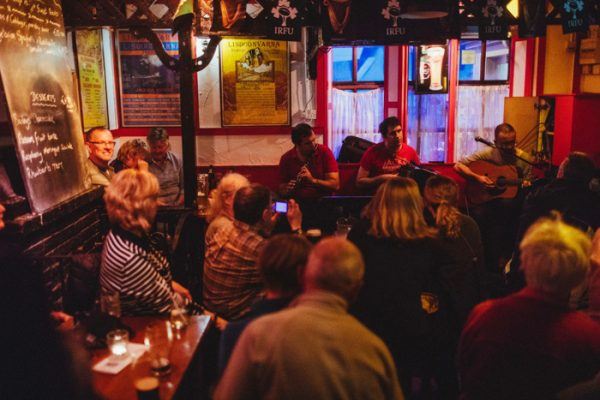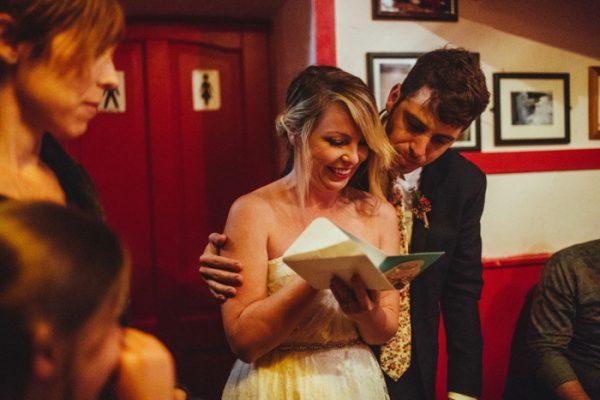 We had no music at our ceremony… just the sound of the wind on the cliffs! Our first dance was a really fun Irish song the band at the pub played for us!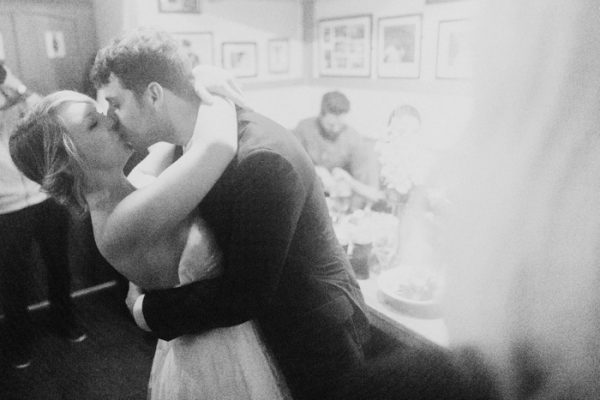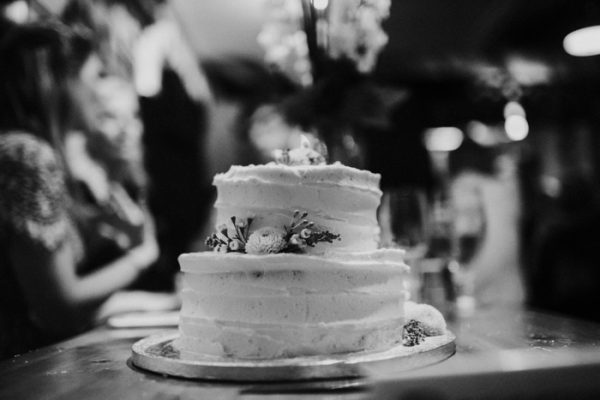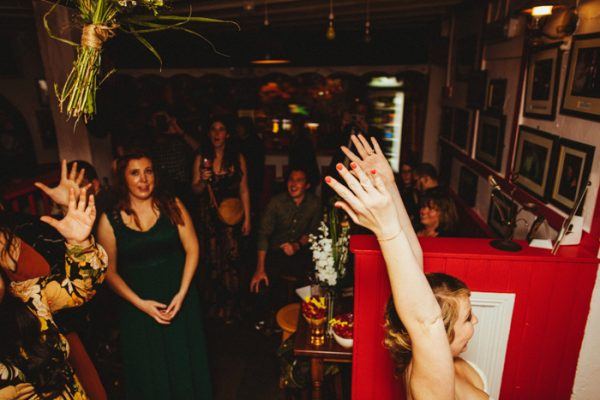 A very heartfelt congratulations to Candice and James, and a special thanks to our very own Junebug member Magic Wedding Photographer for sharing their day with us. Want more Ireland wedding inspo? Check out this earthy Irish wedding at Ballintaggart House, also shot by Magic Wedding Photographer!