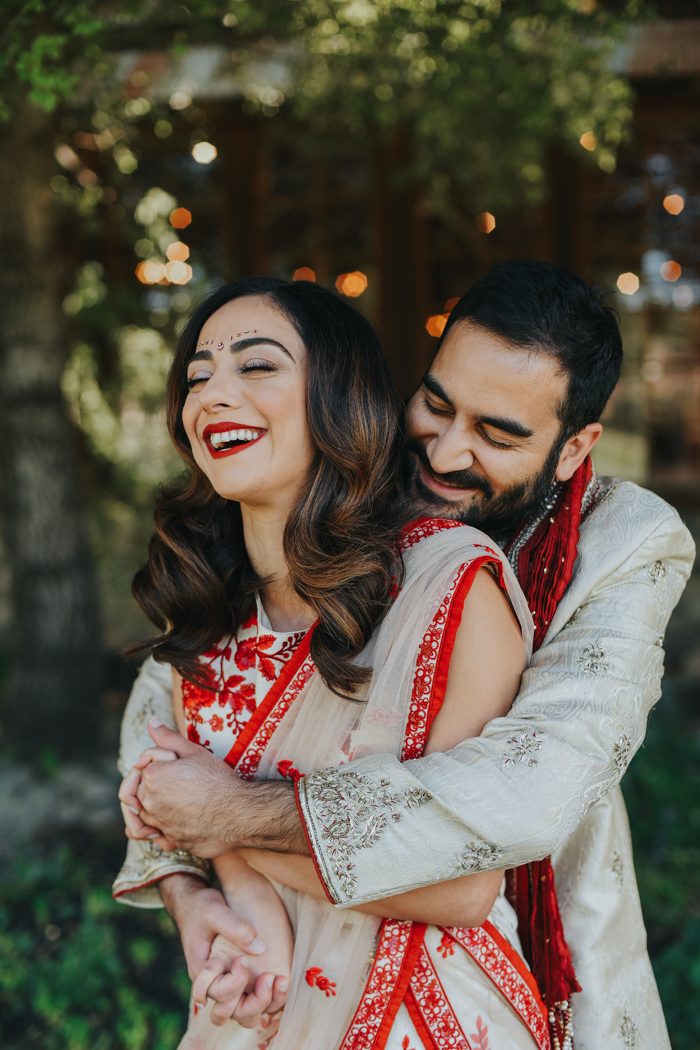 With not one, not two, but three wedding ceremonies, Ghazal and Luvh wedding day at Crossroads Estate was a whirlwind of love and impossibly beautiful moments! The couple chose to have three ceremonies as a way to pay tribute to their Indian and Persian cultures, as well as to their Western roots and modified each to be an authentic representation of their life together. We love that Bright Blue Events helped Ghazal and Luvh make each ceremony distinct but also created a cohesive look by having each ceremony take place under the same wooden ceremony arch and incorporating vibrant, colorful florals from Clementine Floral Works throughout the ceremony and reception spaces. Jenny Smith & Co. beautifully captured the details and traditions of this gorgeous Santa Barbara wedding!
The Couple:
Ghazal and Luvh
The Wedding:
Crossroads Estate, Santa Barbara, California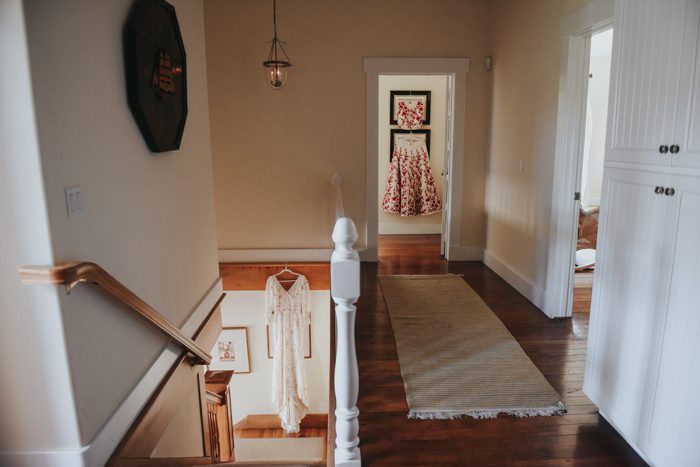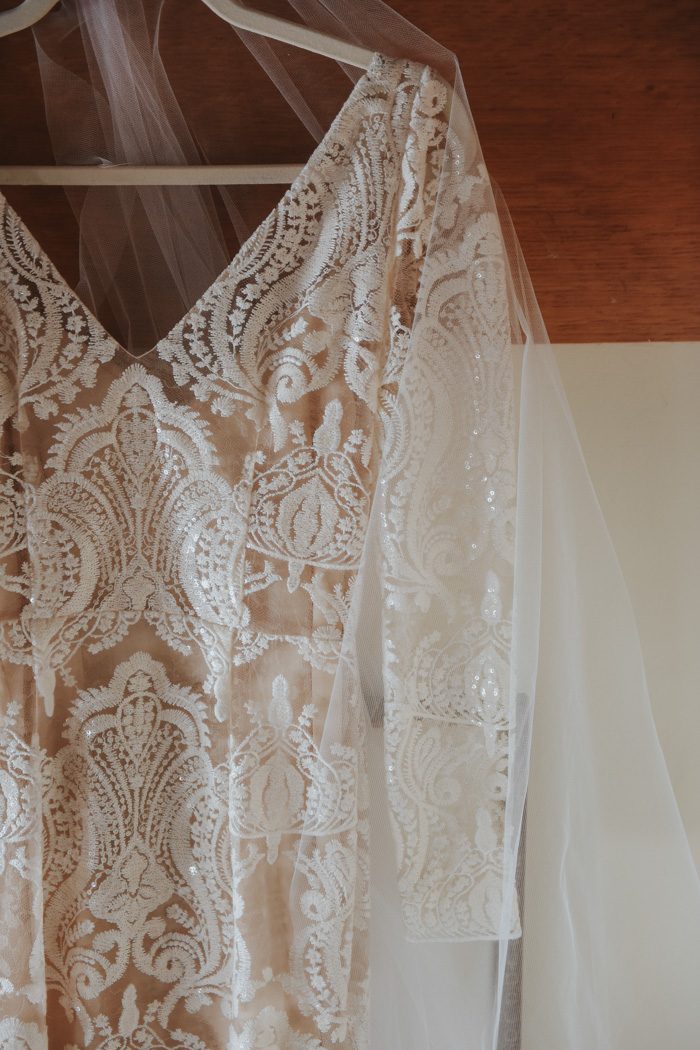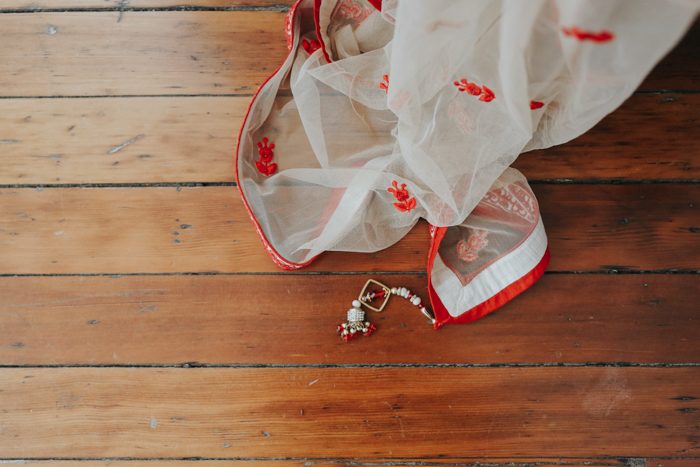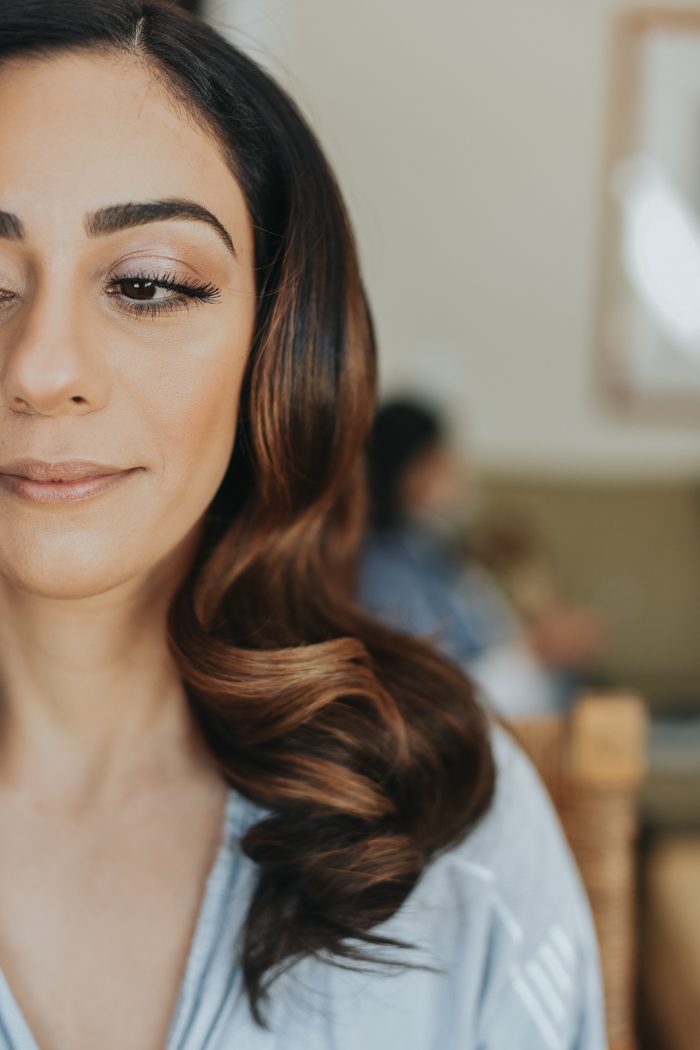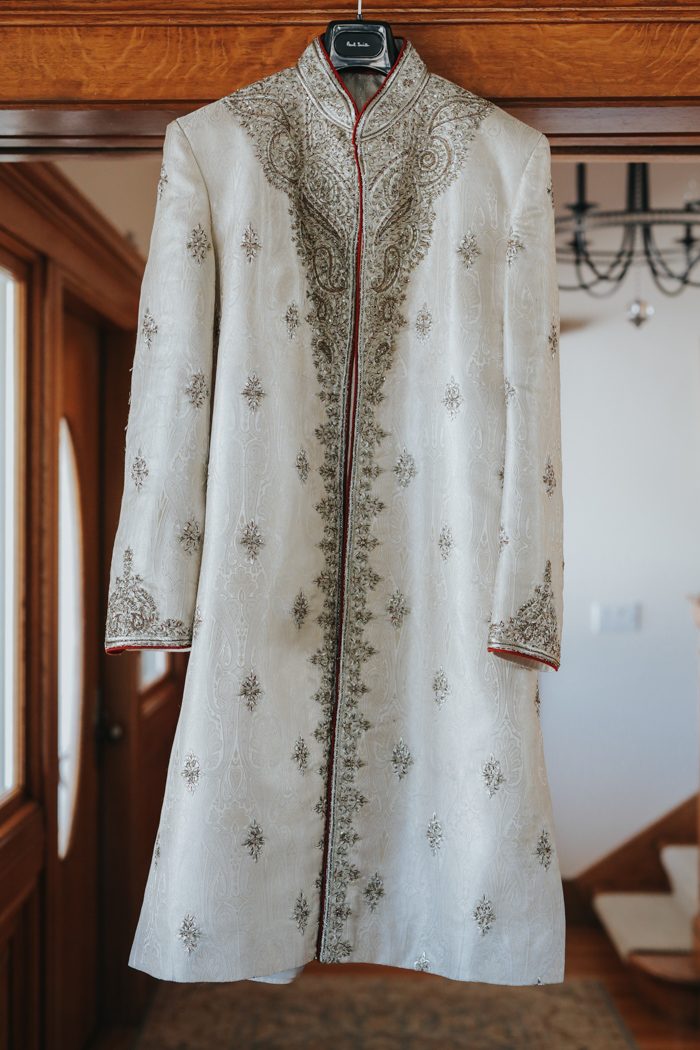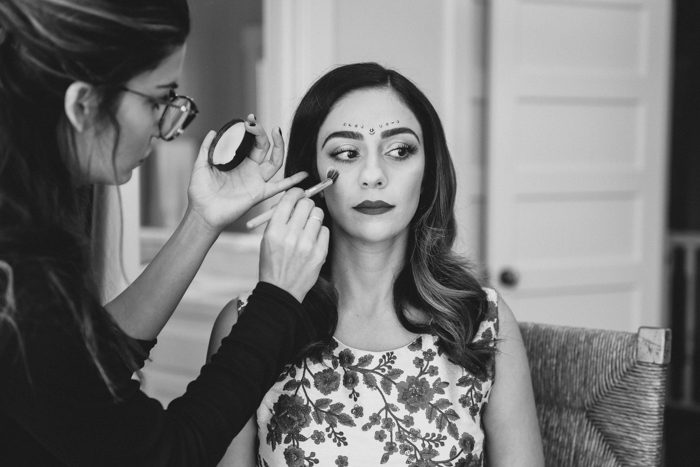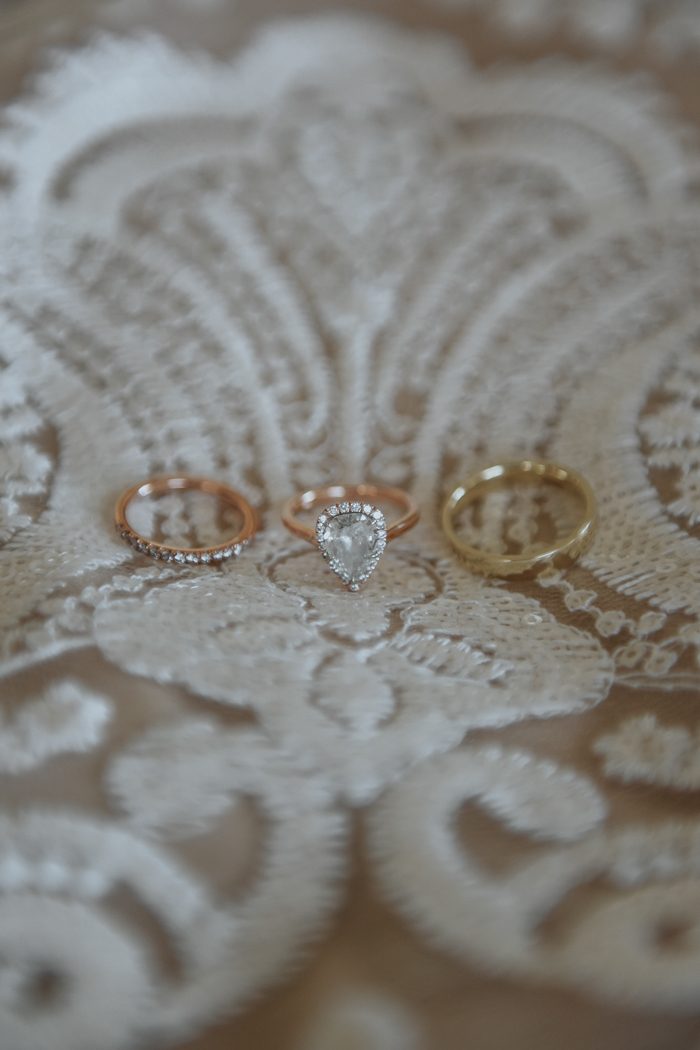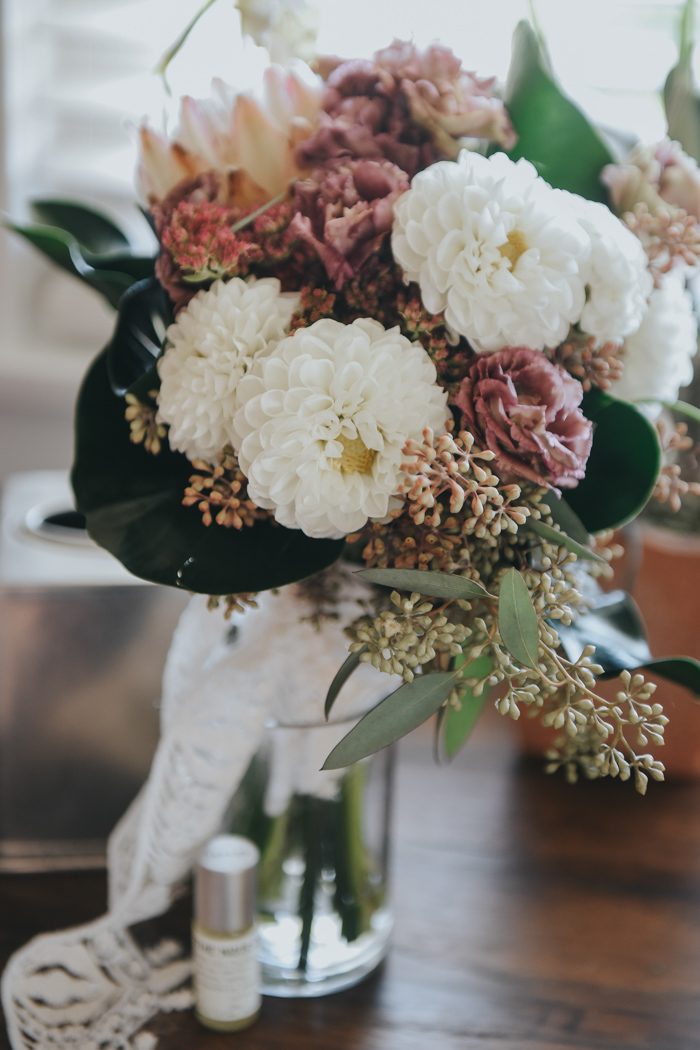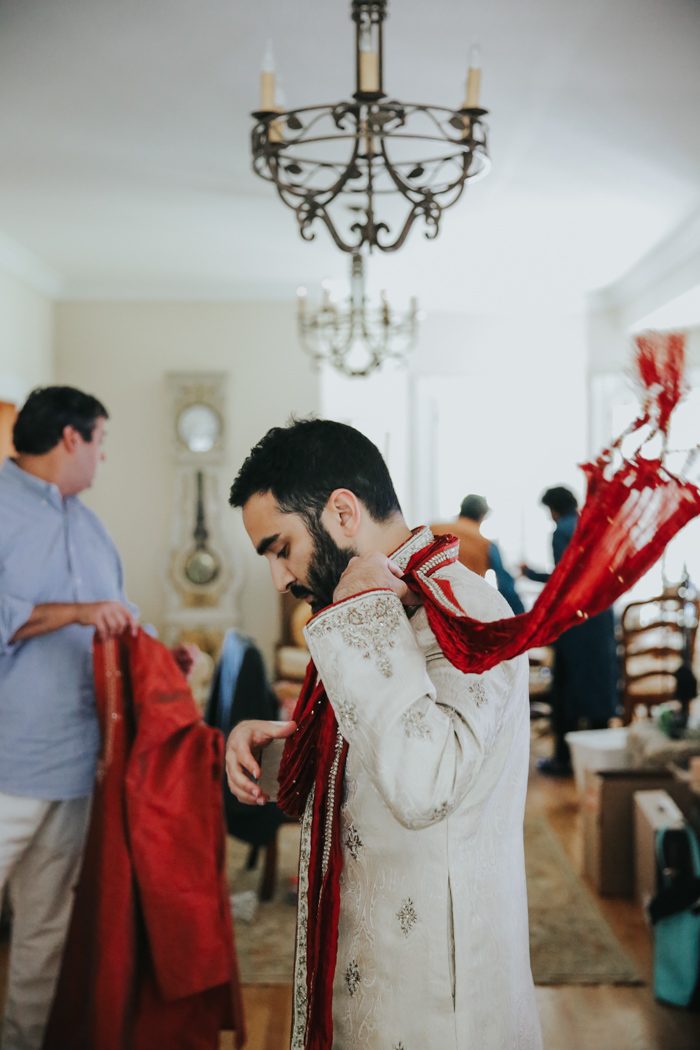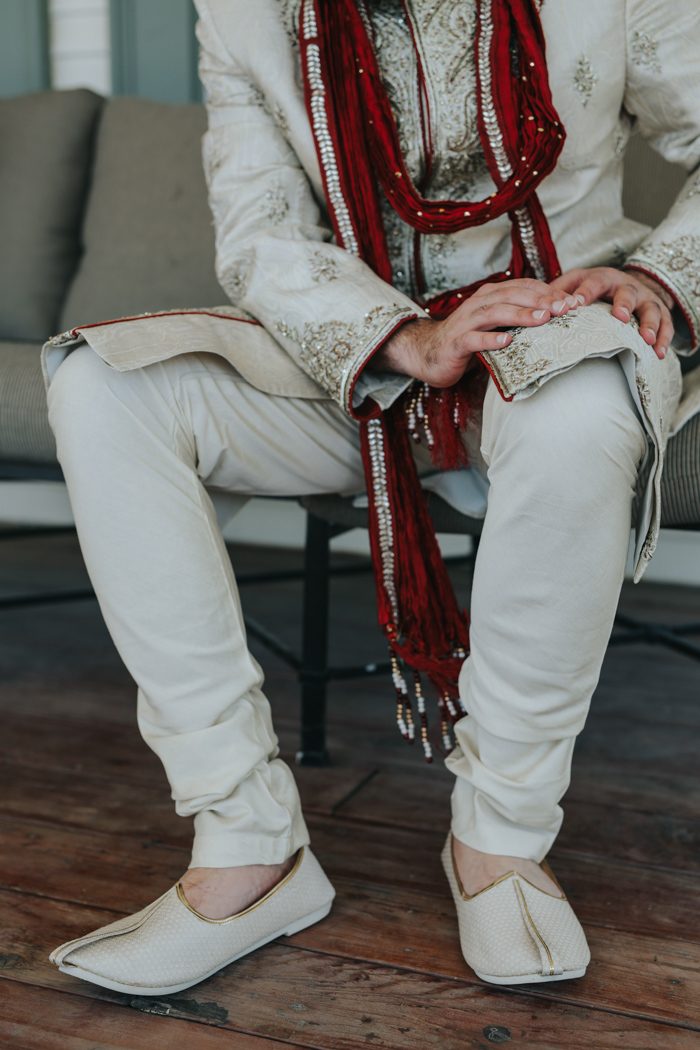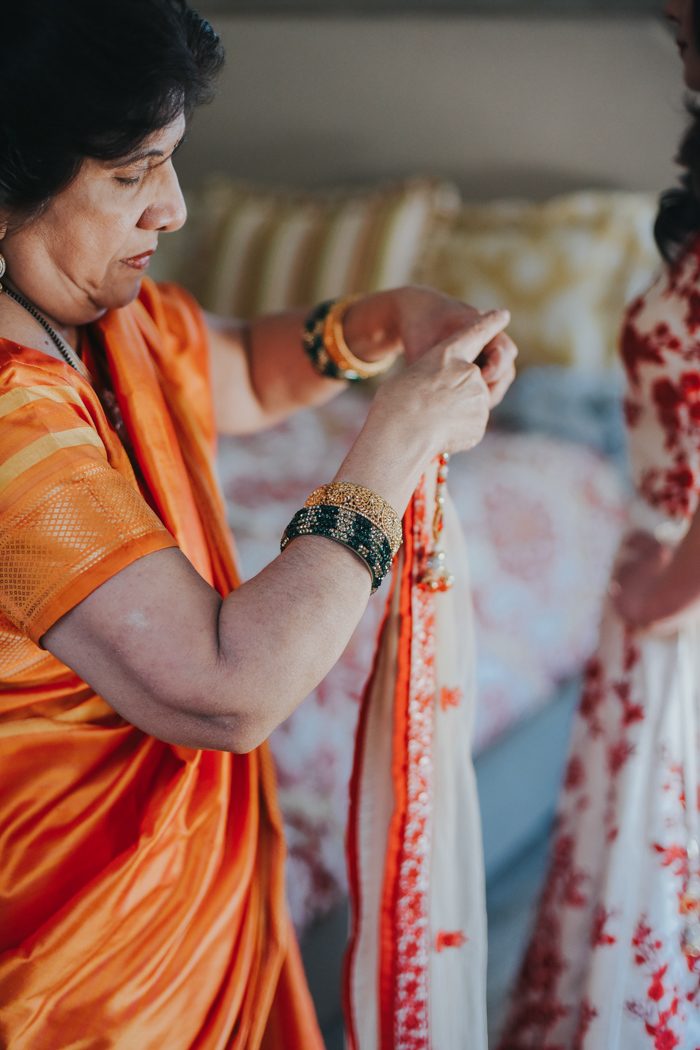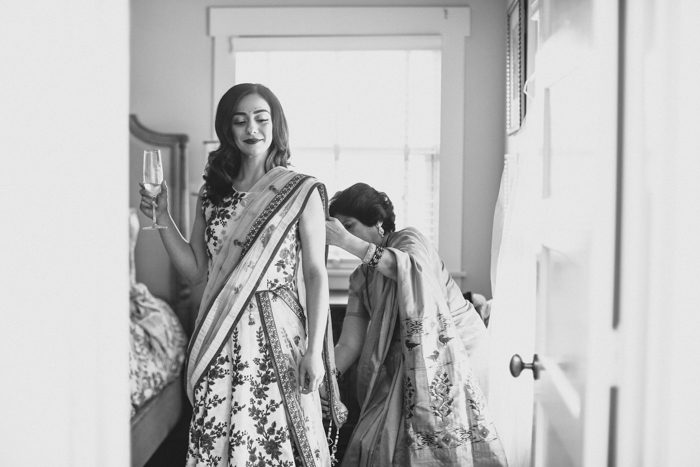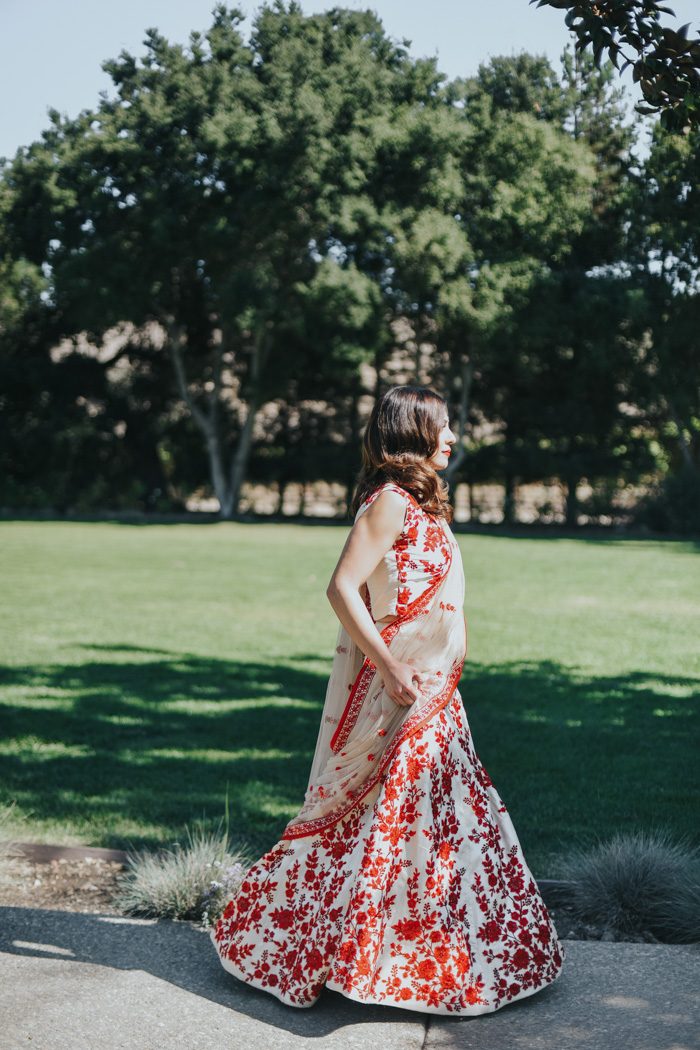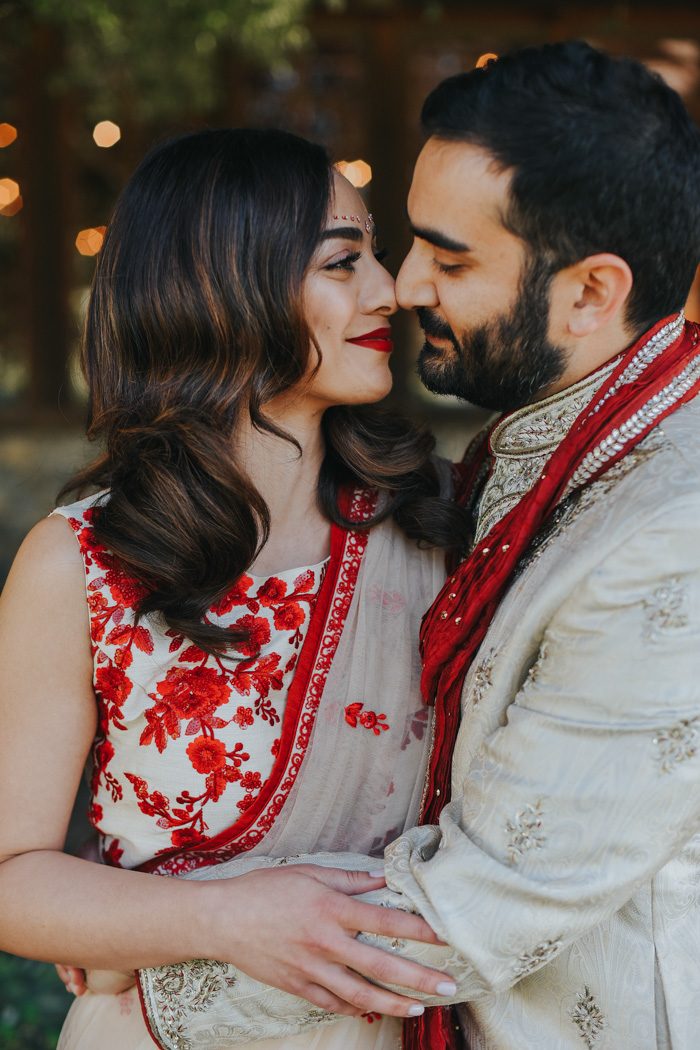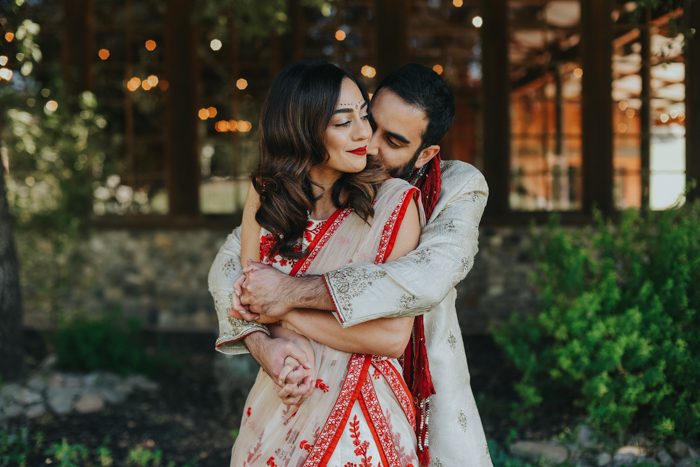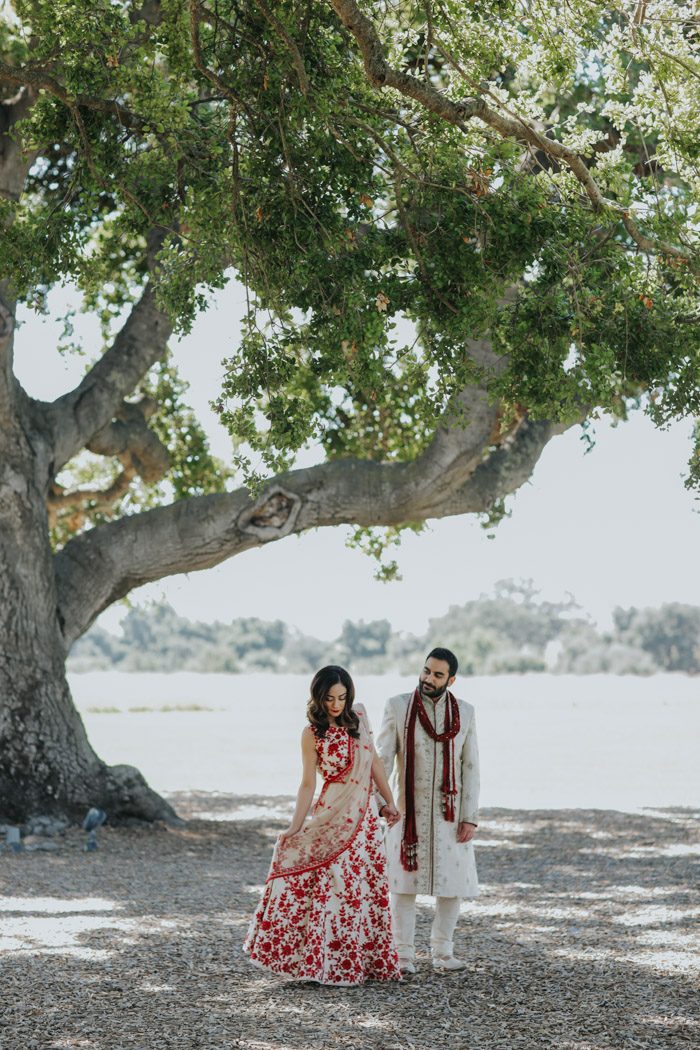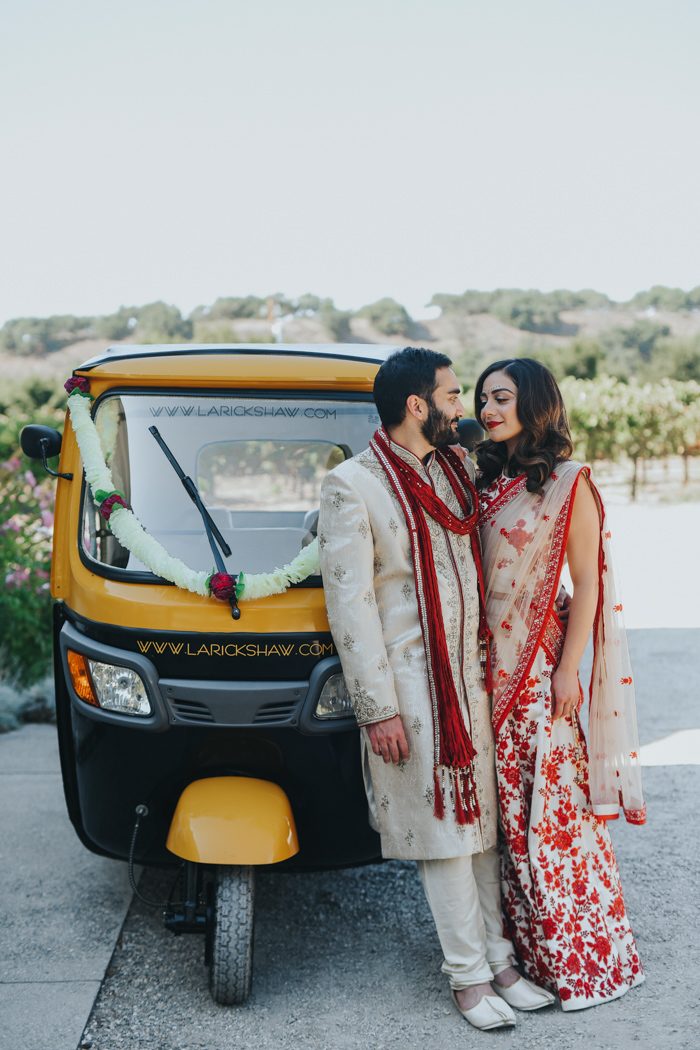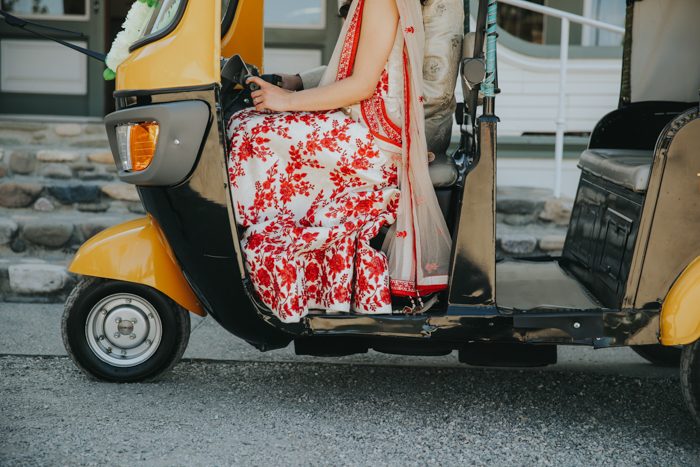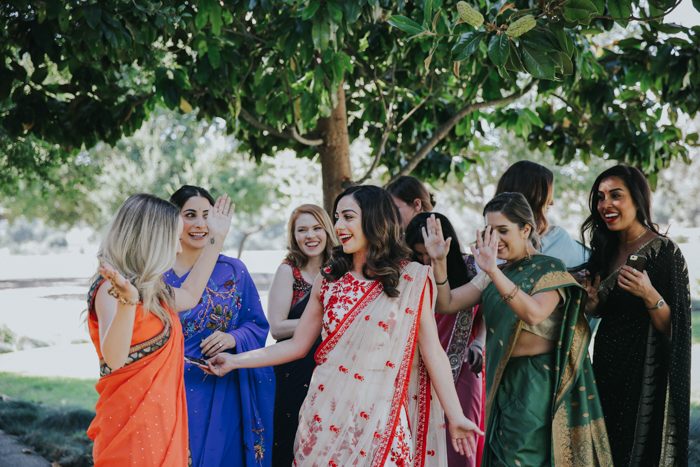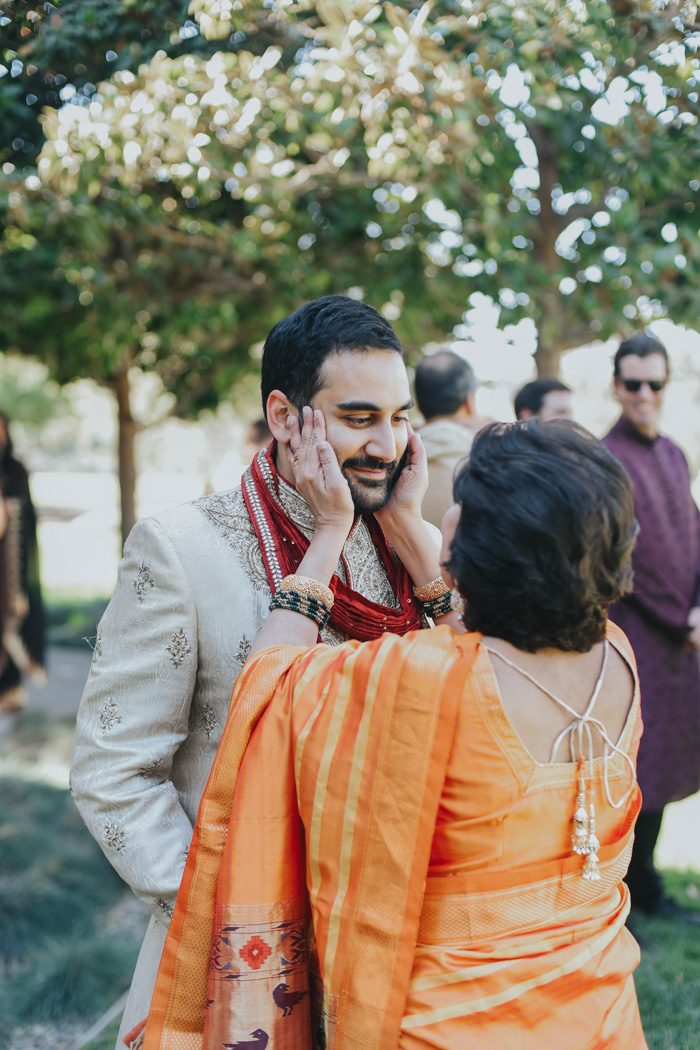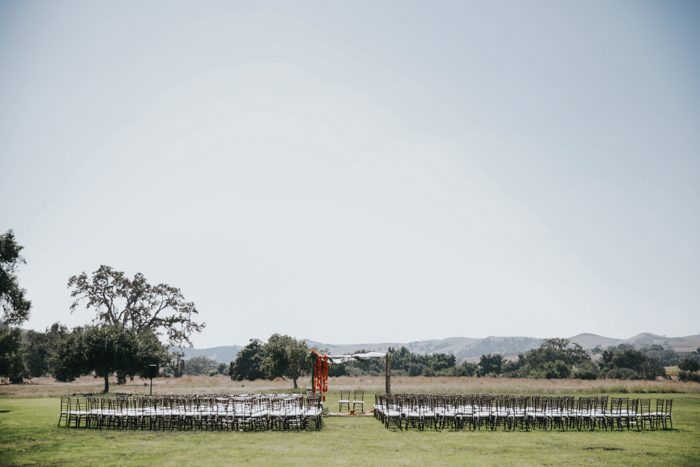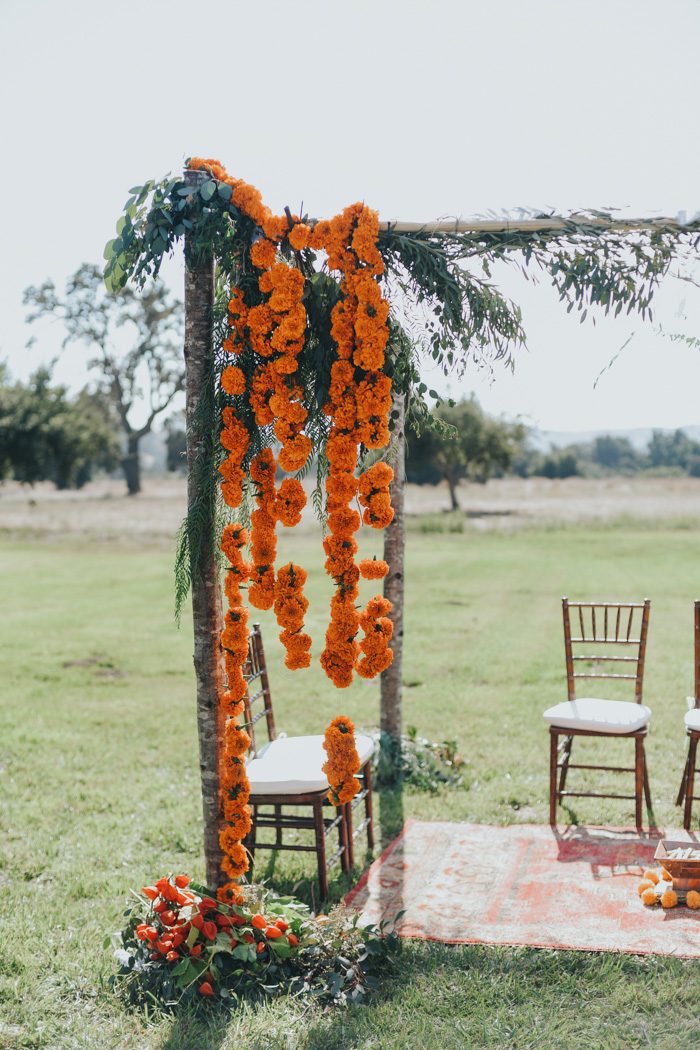 We did three ceremonies — an Indian, a Persian, and a Western ceremony, which were each modified to fit what's most important to us. My husband is Indian, so it was important to incorporate Indian traditions, such as doing a Barat, having a mandap, and dressing up in traditional Indian clothes, which our wedding party also participated in! I'm Persian, so having a Sofreh and the traditions involved in that was very important to me. We both grew up in the states and identify with Western traditions as well, so we exchanged vows that we wrote. My husband's sister performed the Indian ceremony, my cousin performed the Persian ceremony, and our mutual friend performed the Western ceremony.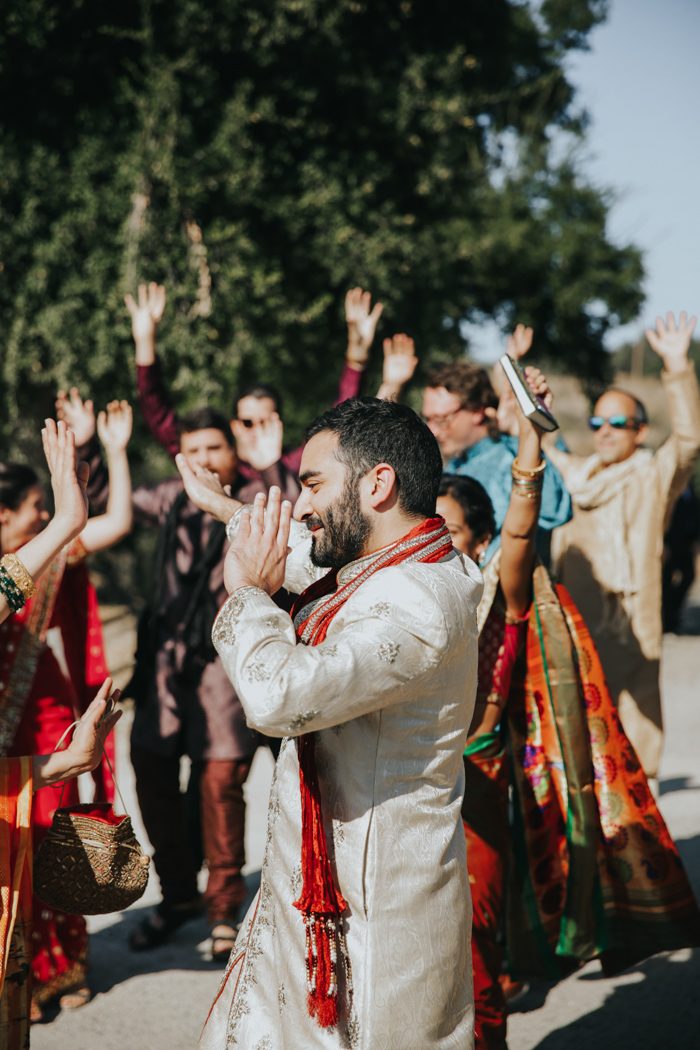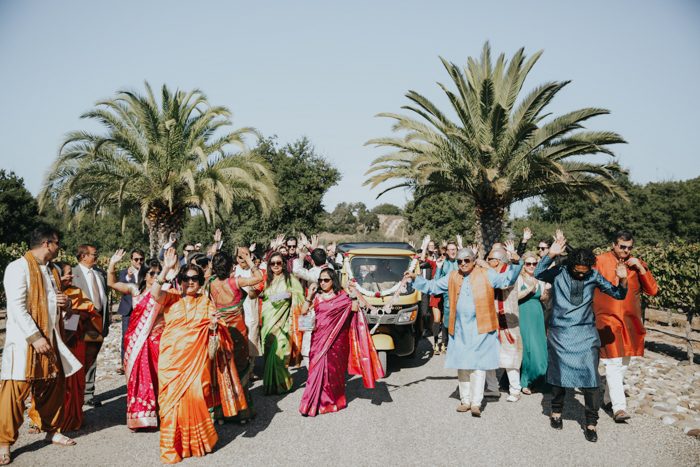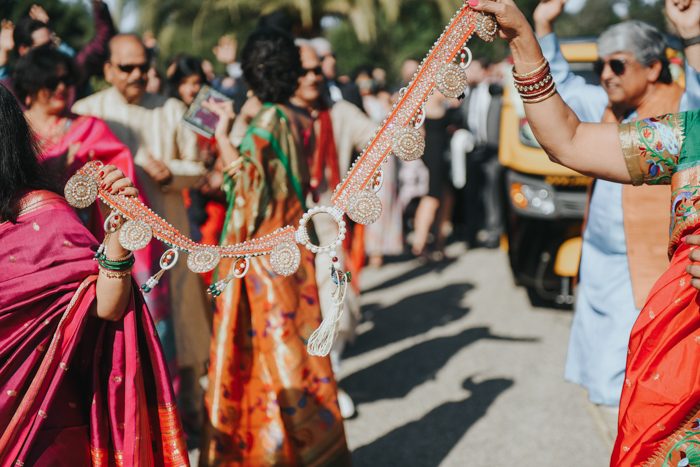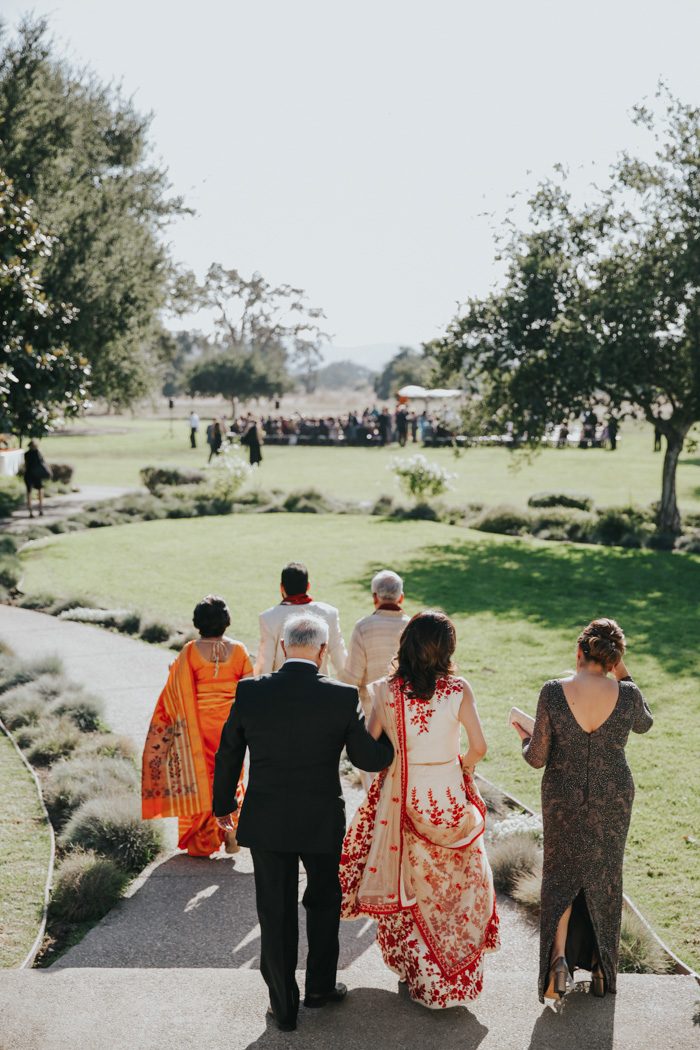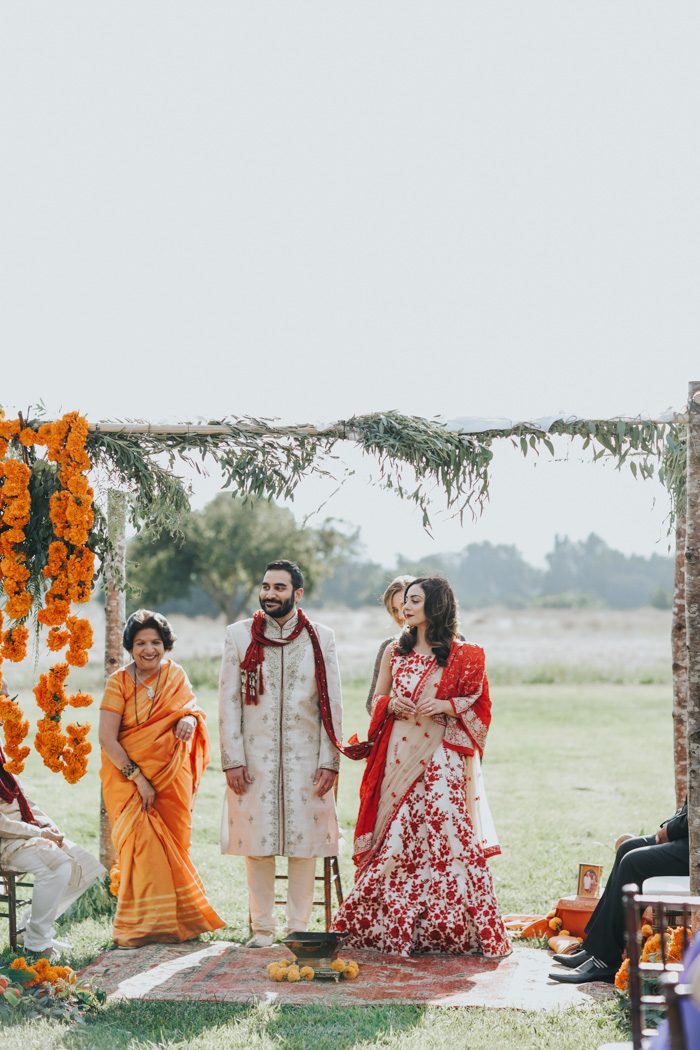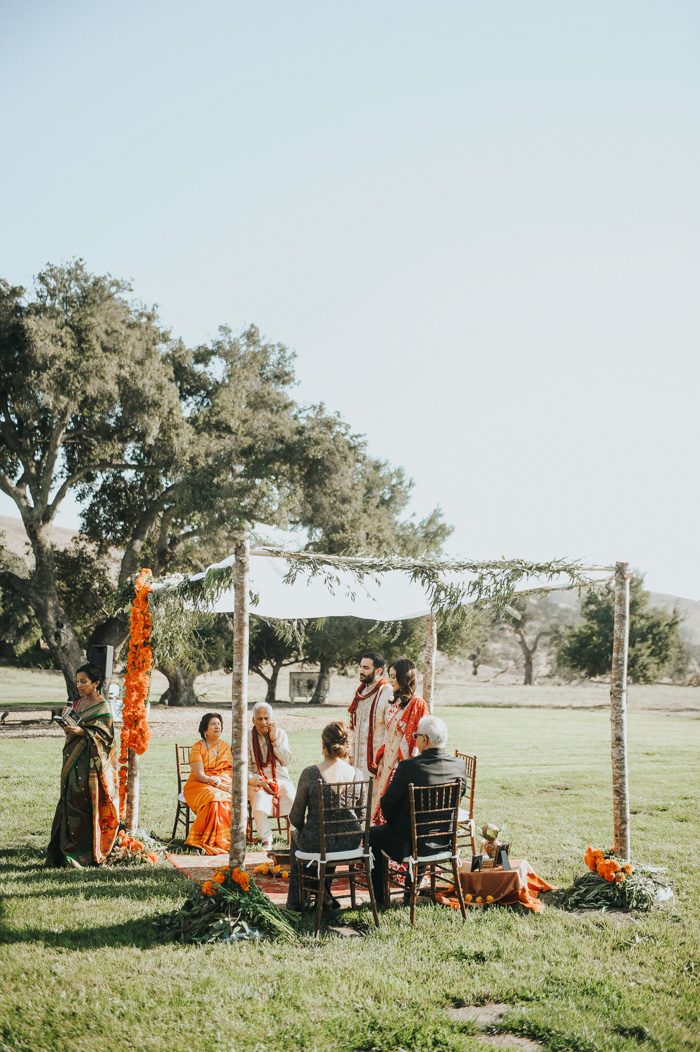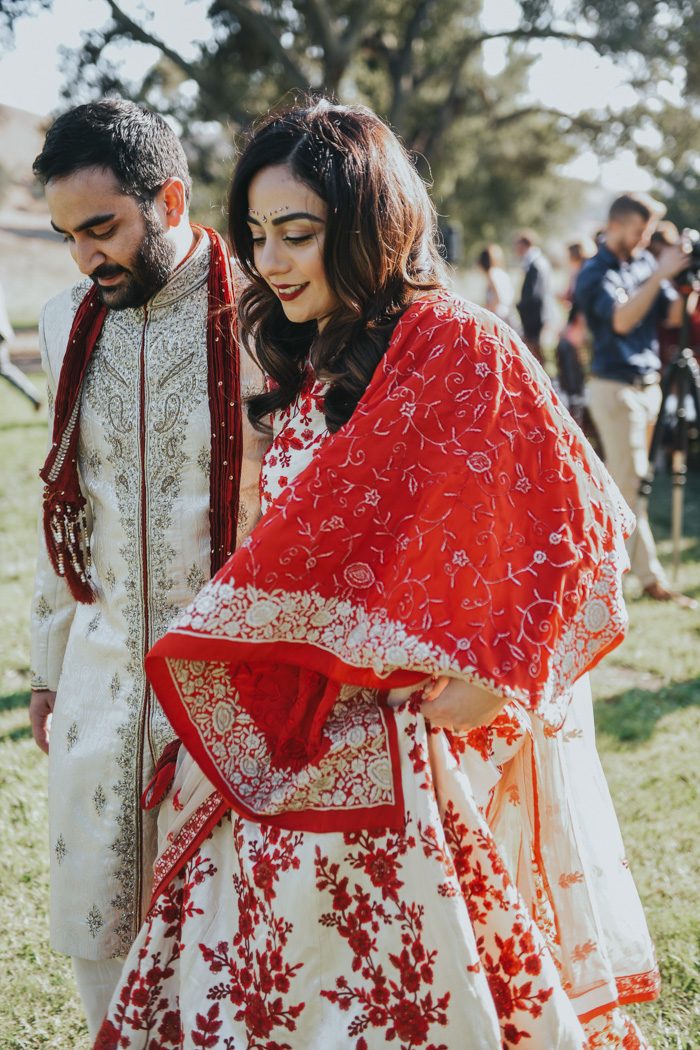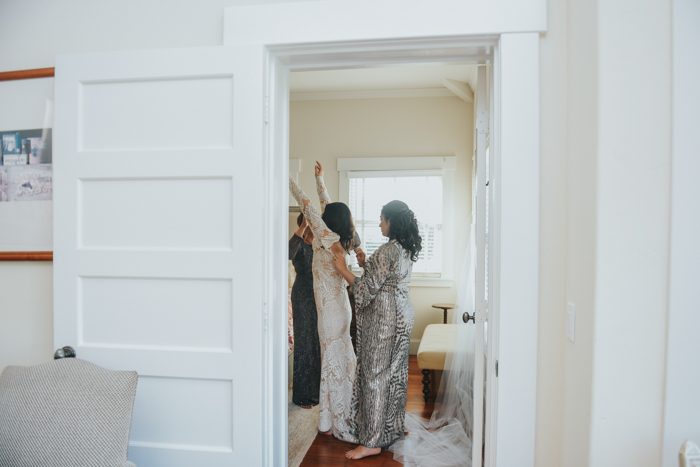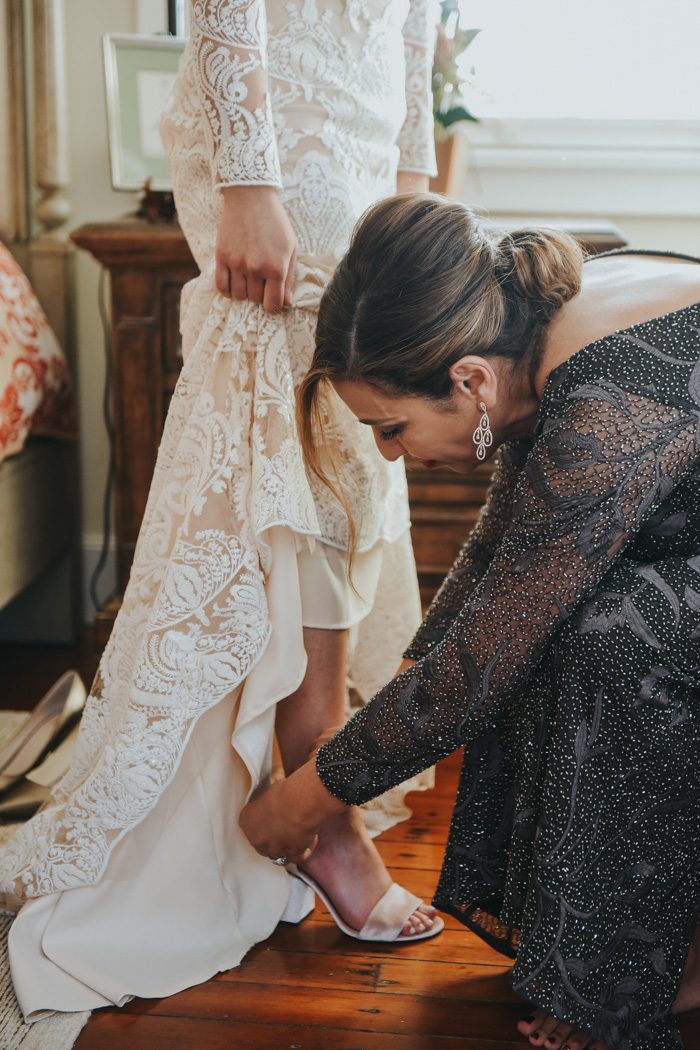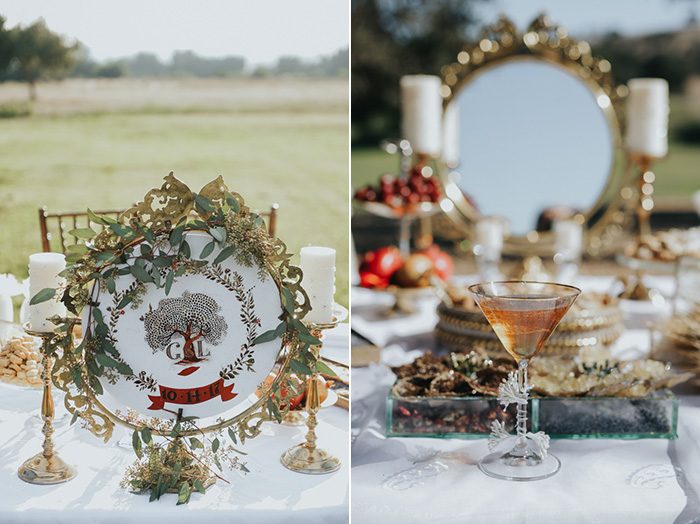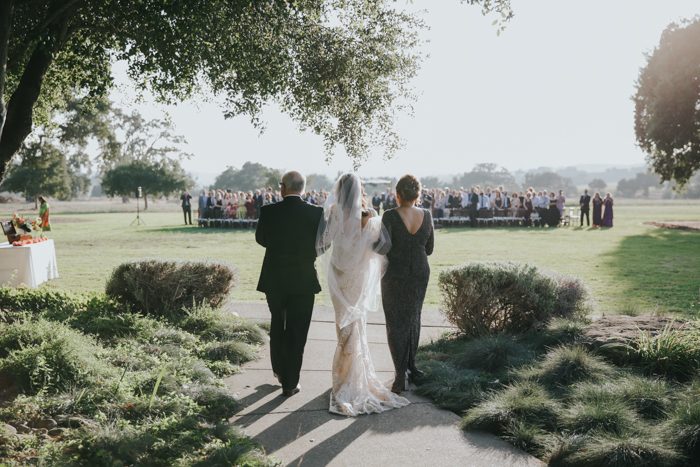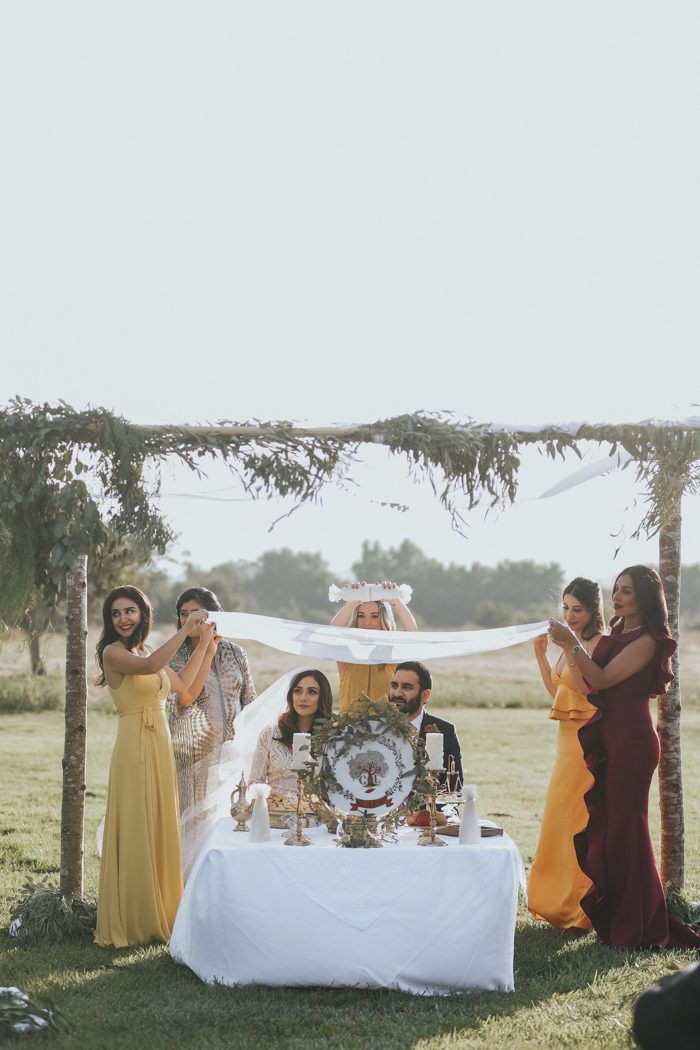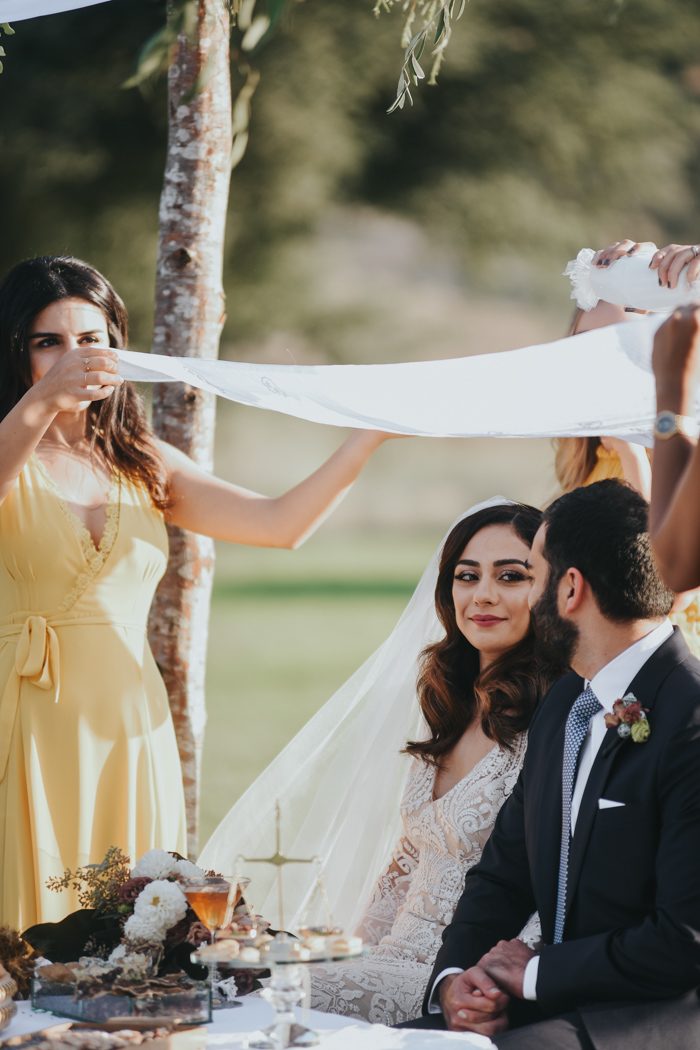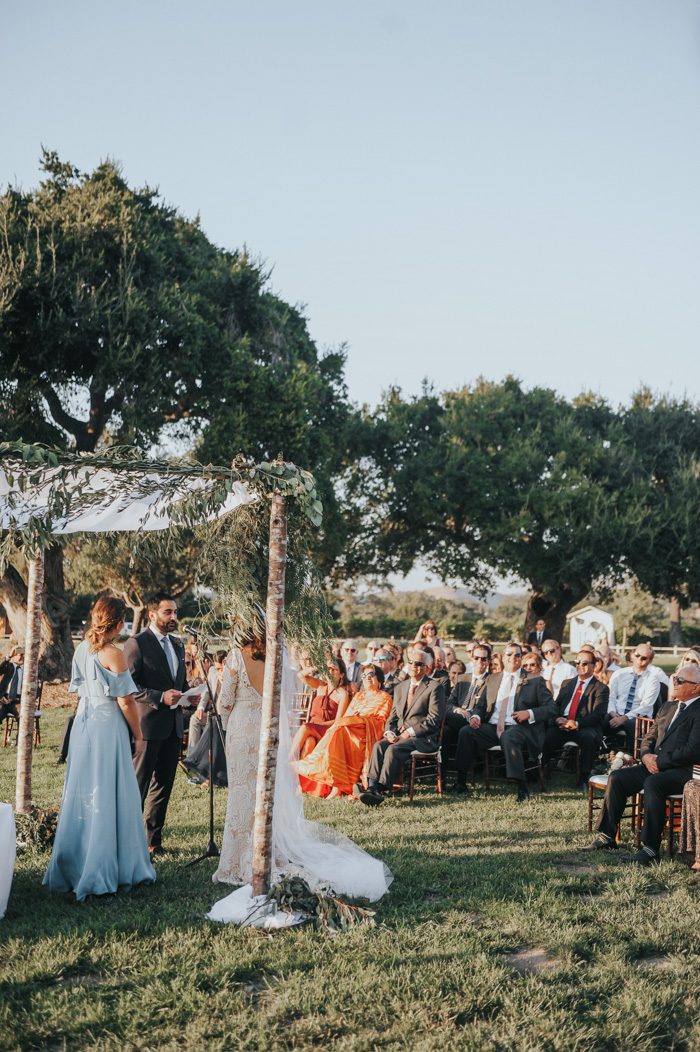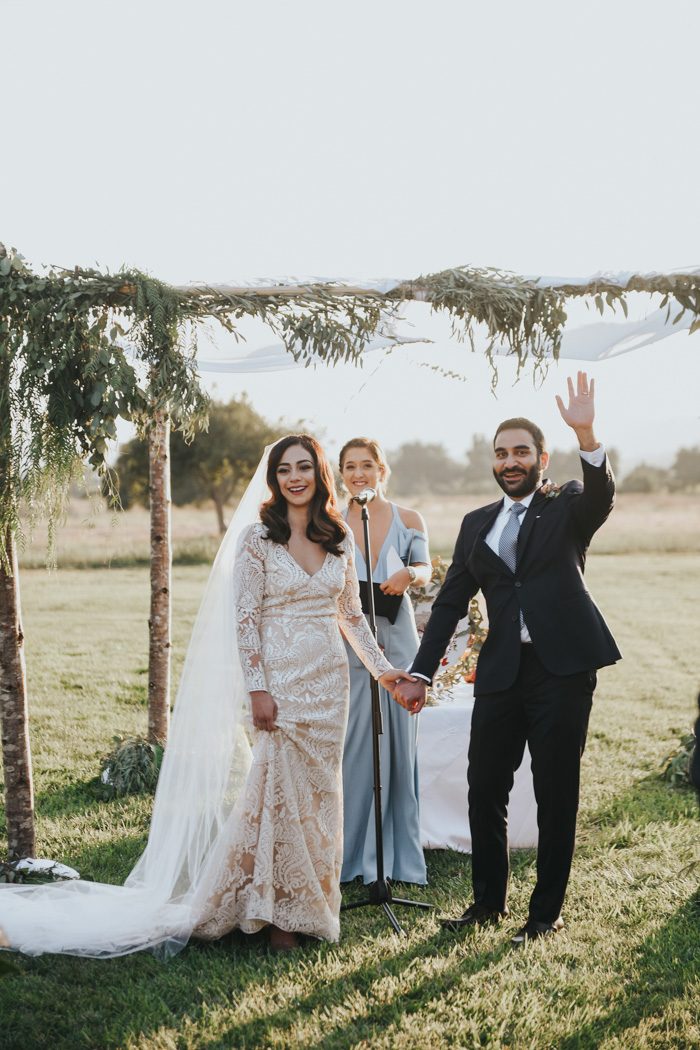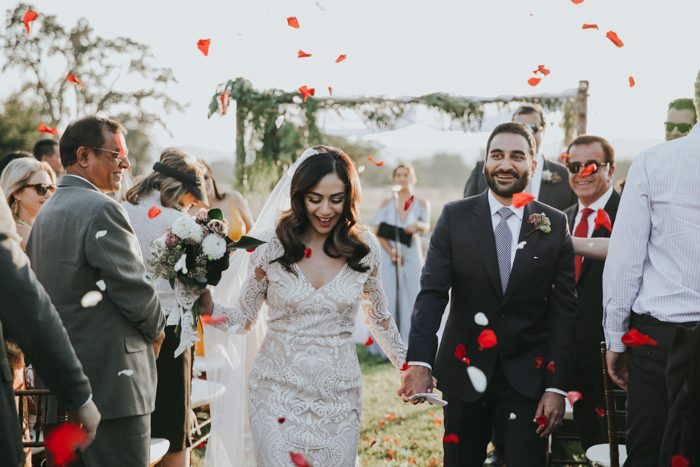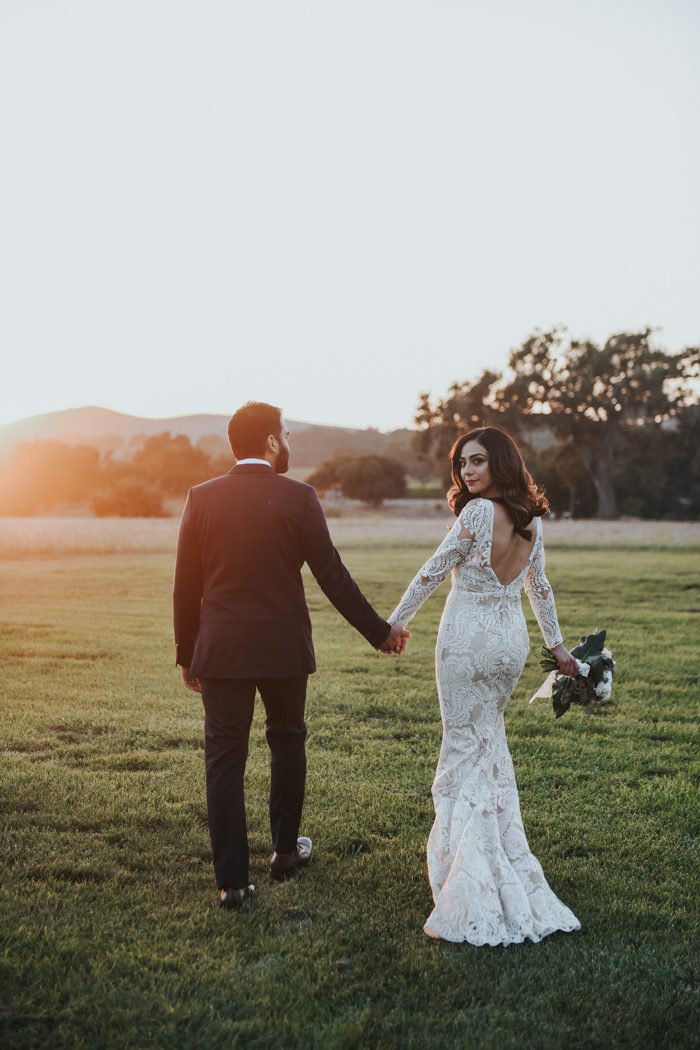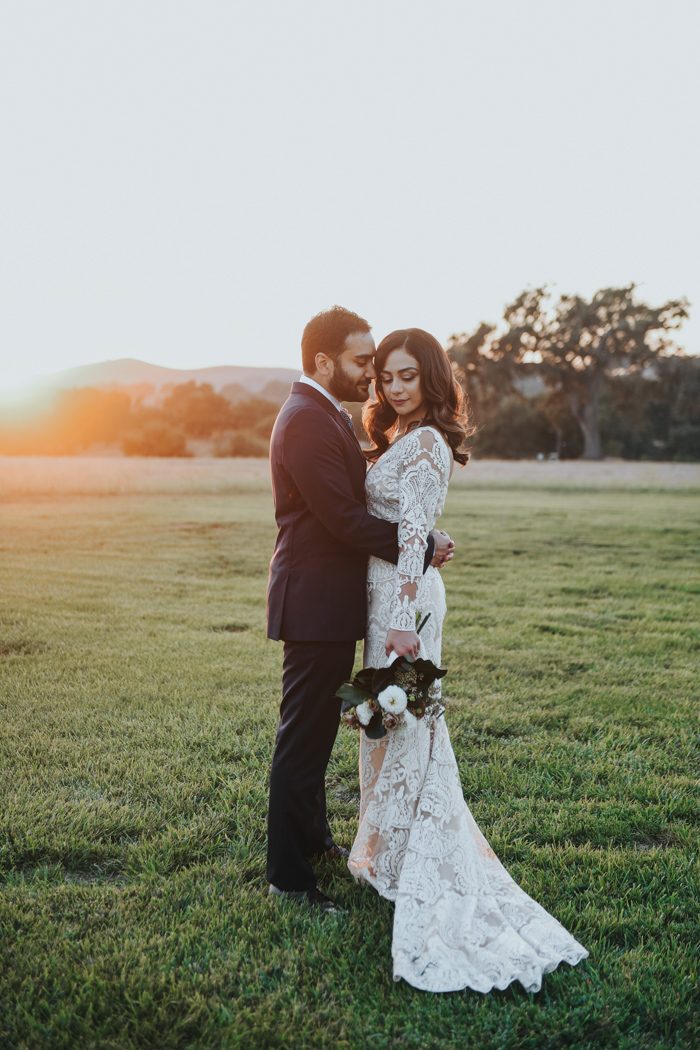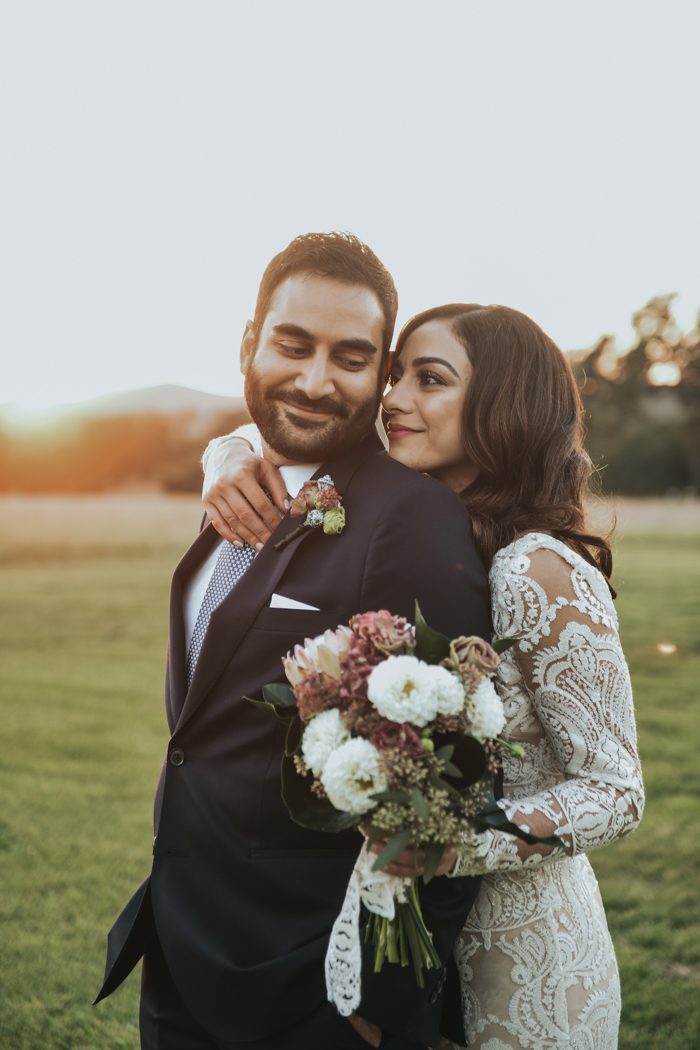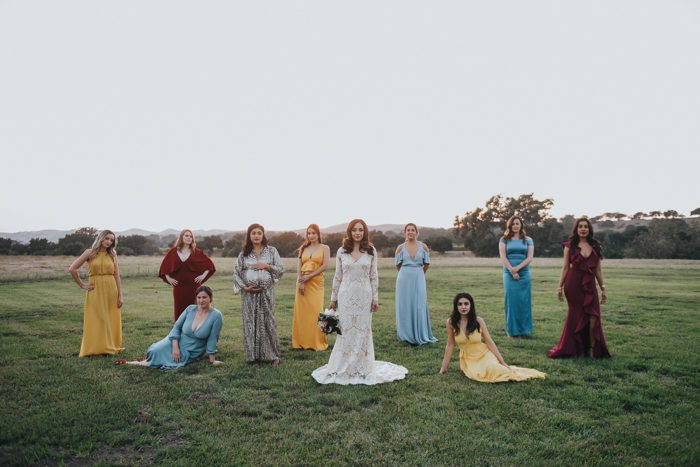 I love city weddings, but I also find that because most guests live in LA they tend to go home early. We wanted a destination wedding where our guests could relax and make a weekend of it but didn't want anything that was too remote. Santa Barbara was just that. It's also a place that's pretty special to us because when we were dating, we would frequently take weekend trips up there. We chose Crossroads because we'd visited a handful of venues and fell in love the minute we stepped foot onto Crossroads. The property is absolutely stunning!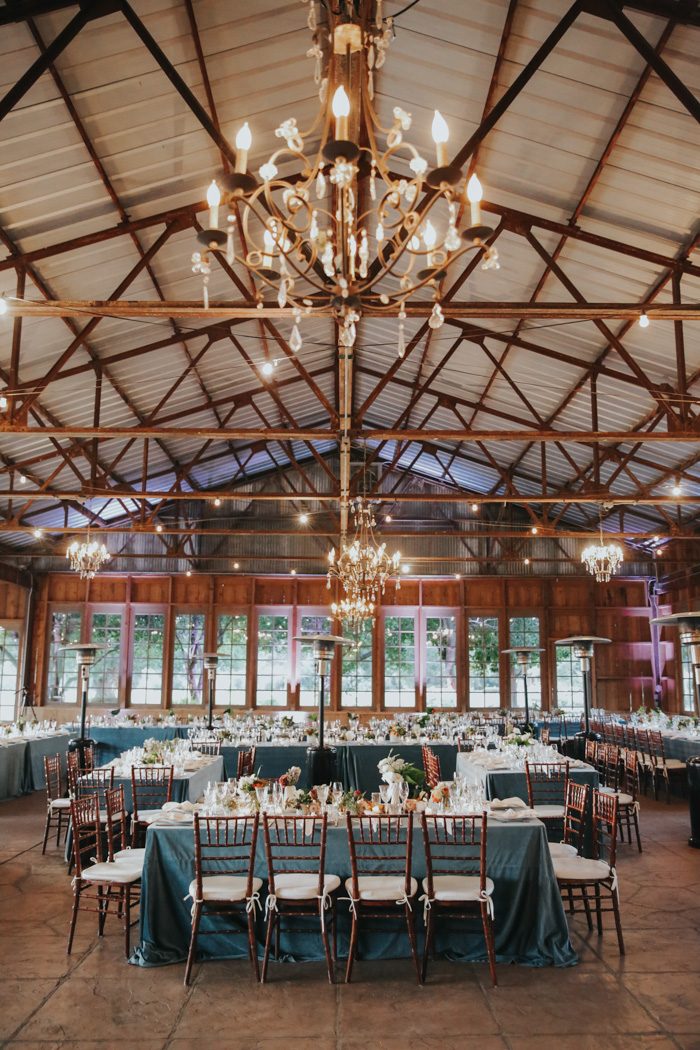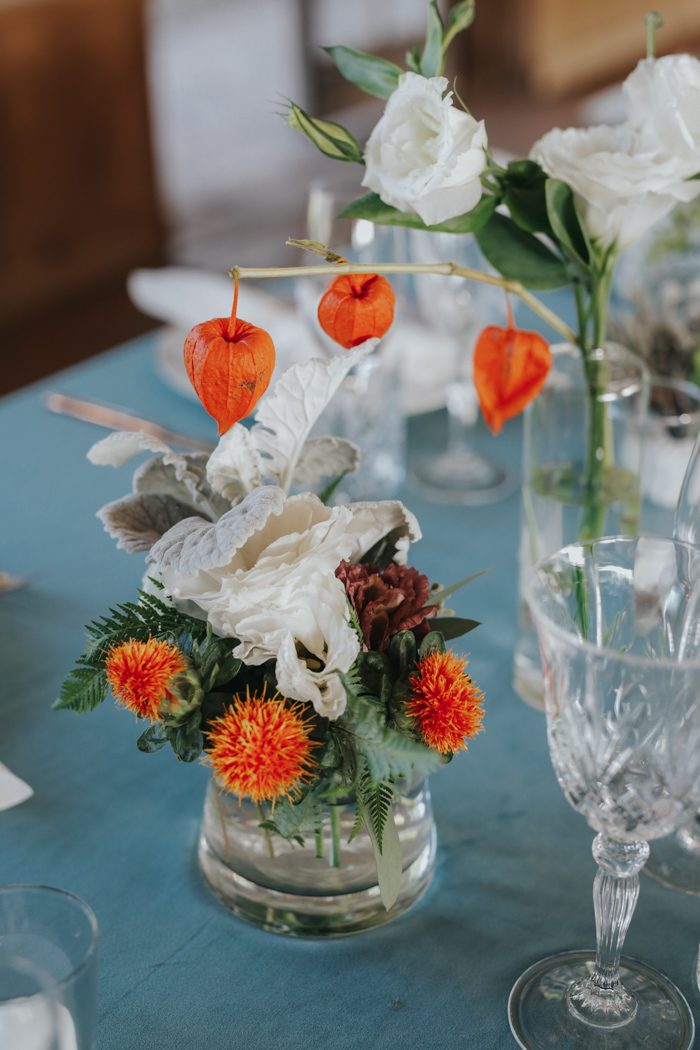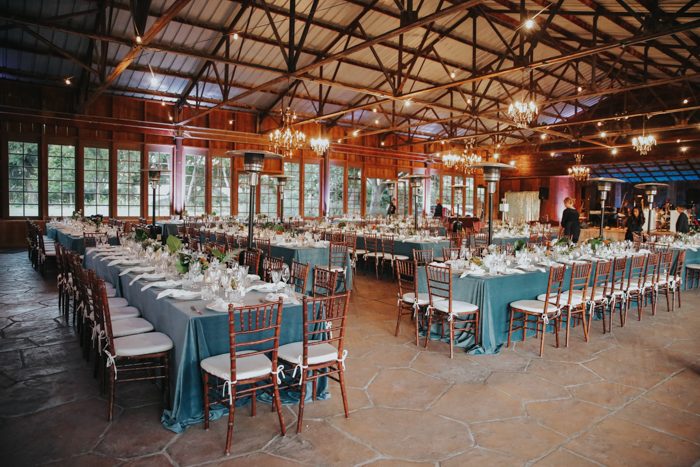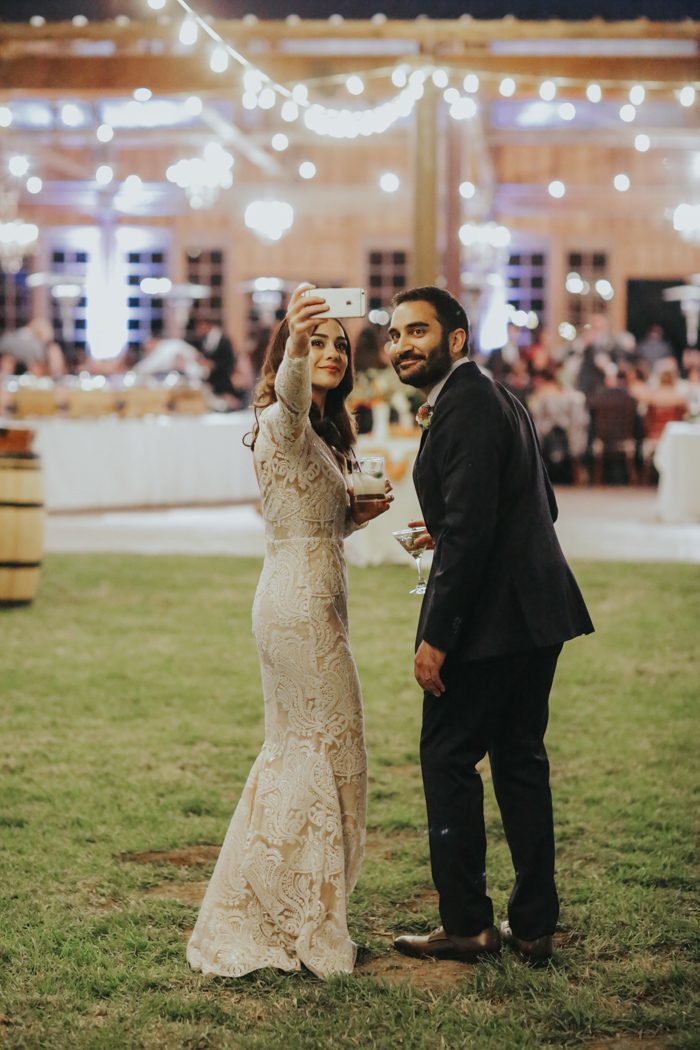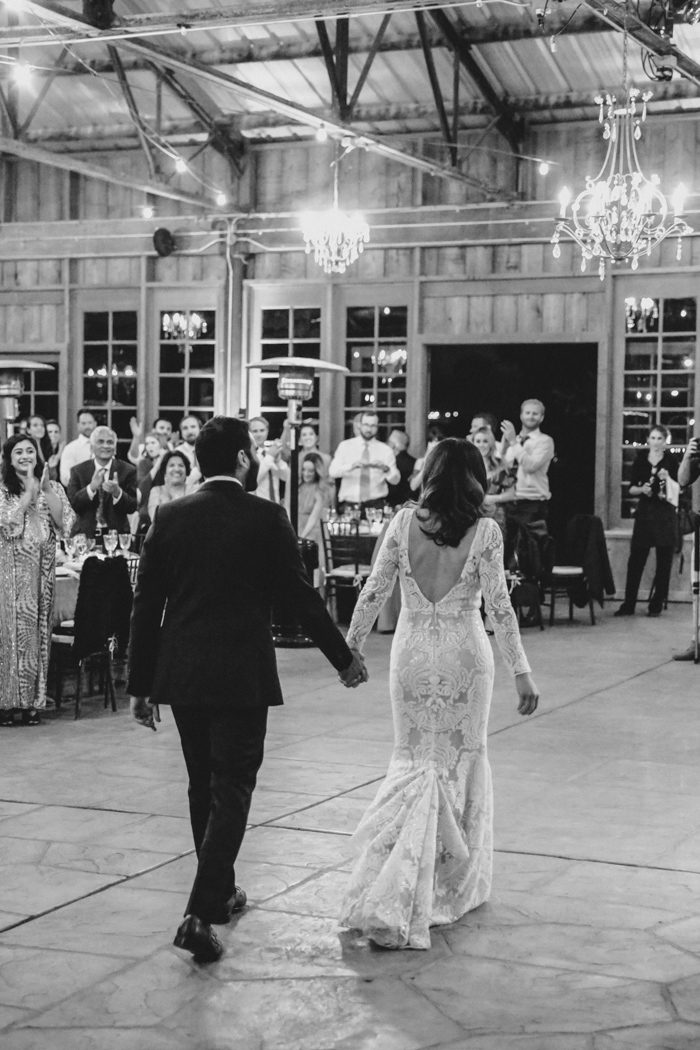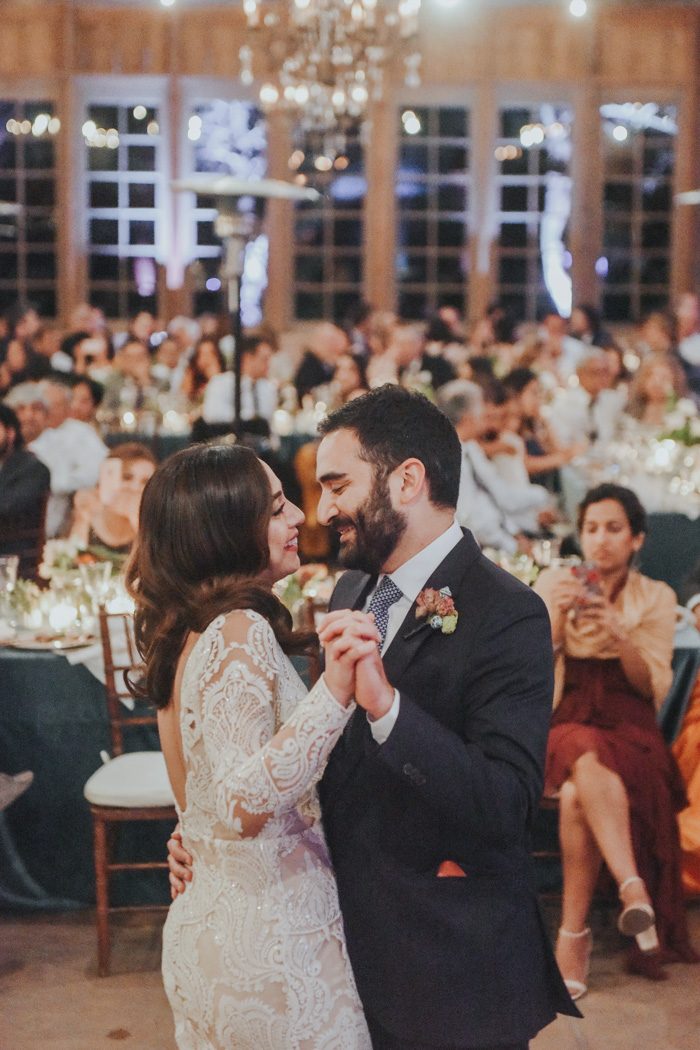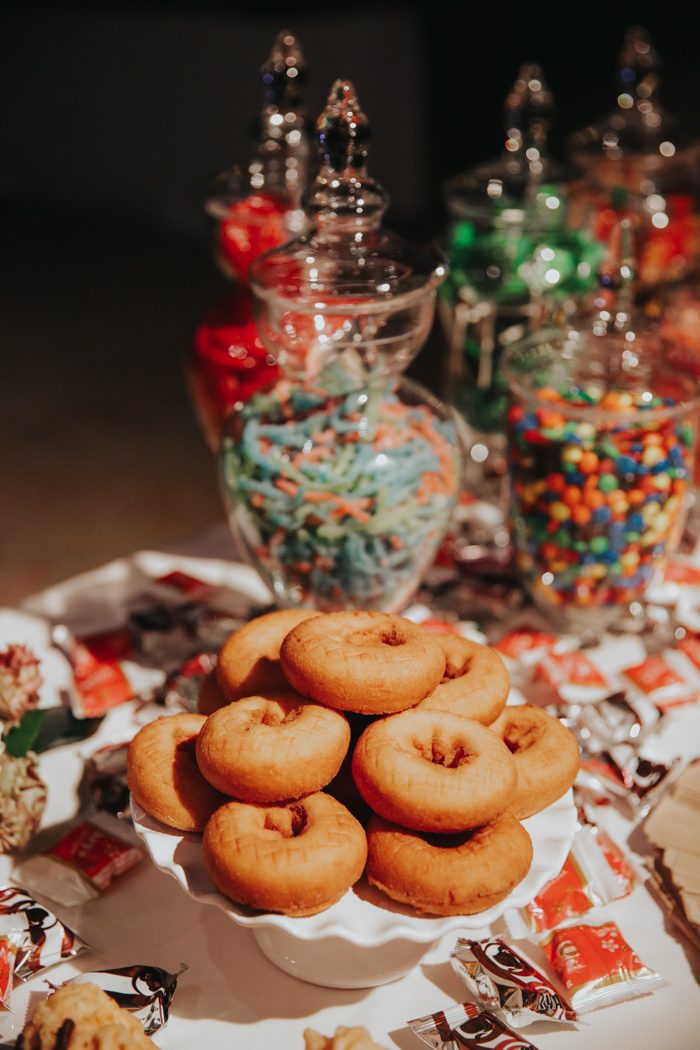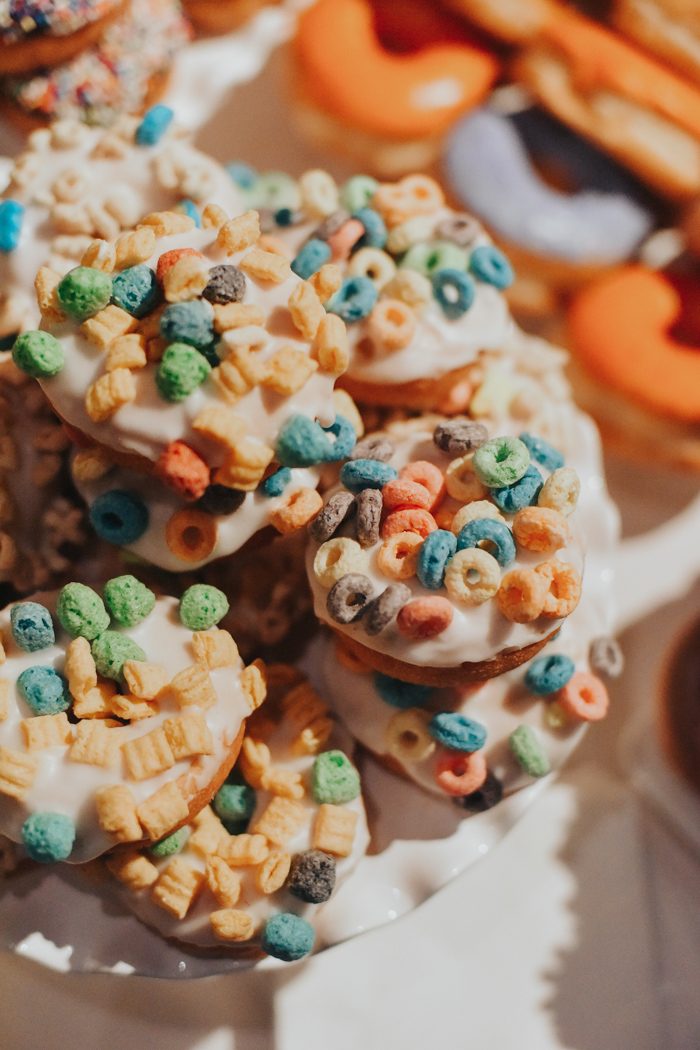 Congratulations to Ghazal and Luvh, and a special thanks to Jenny Smith & Co. for sharing this magnificent destination wedding at Crossroads Estate with Junebug! Want to see how another couple fused a Hindu ceremony, a civil ceremony, and Jewish ceremony? Check out this vibrant multicultural wedding at Micklefield Hall!