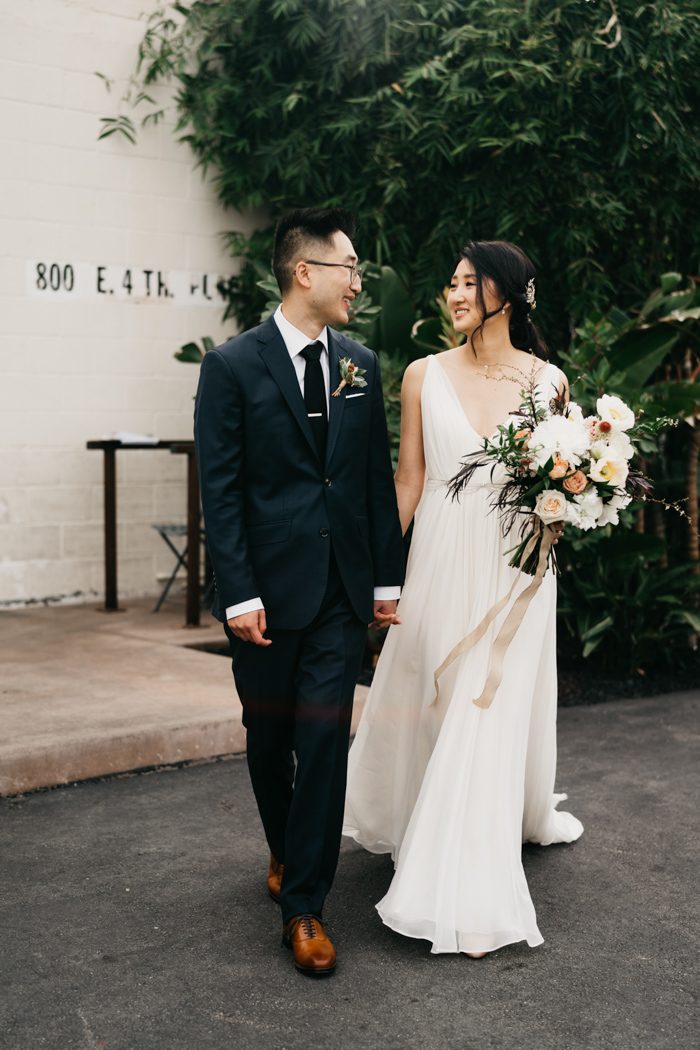 If you're looking for a masterclass in DIY wedding décor, look no further than Janice and Kevin's Millwick wedding in downtown Los Angeles! There was hardly a detail this crafty bride didn't touch — from the invitations to the bar menu to the clay-polymer place card holders. The entire design had a distinctly modern, minimalistic, and elegant vibe about it, which was reflected in the tropical greenery and subtle pops of florals designed by Hello Gem Events, and complemented the industrial-tropical vibes of the venue perfectly. With all of the amazing details she created for the venue, we love that Janice kept her bridal look classic and effortless with a Leanne Marshall two-piece ensemble, romantic half-up hairstyle, and simple accessories. The photography team at The Times We Have certainly had their work cut out to capture every beautiful detail of this day, and we think they nailed it!
The Couple:
Janice and Kevin
The Wedding:
Millwick, Los Angeles, California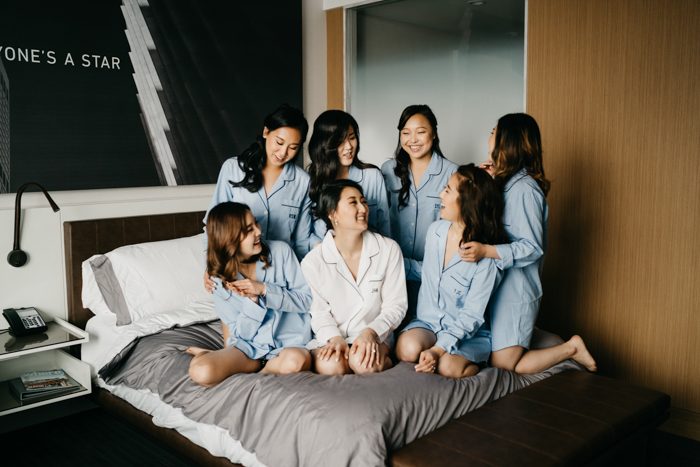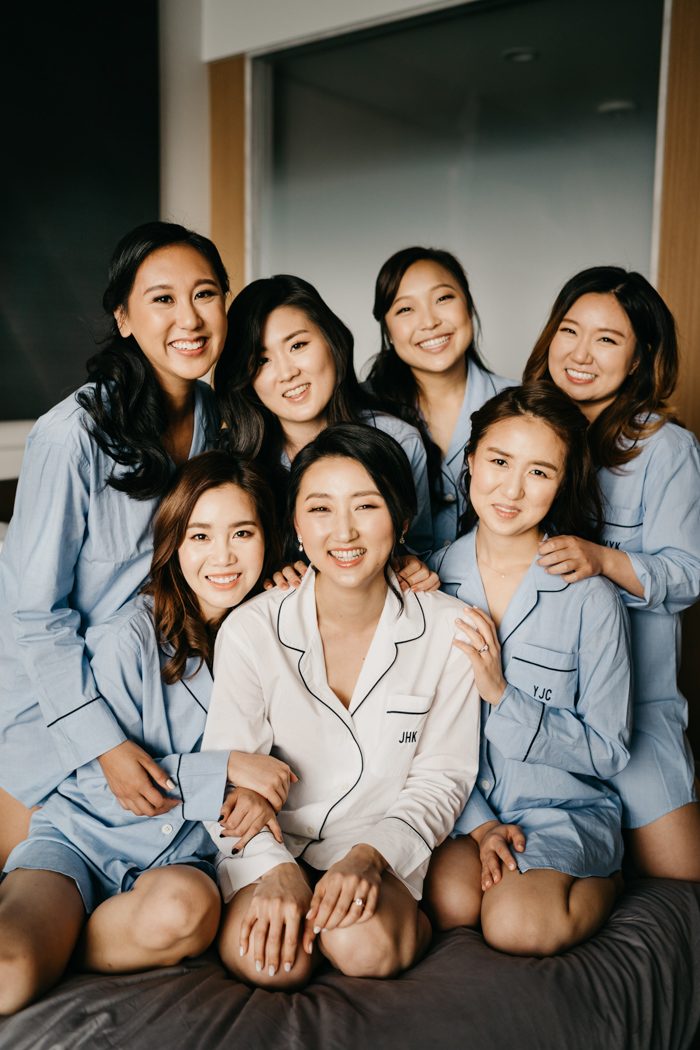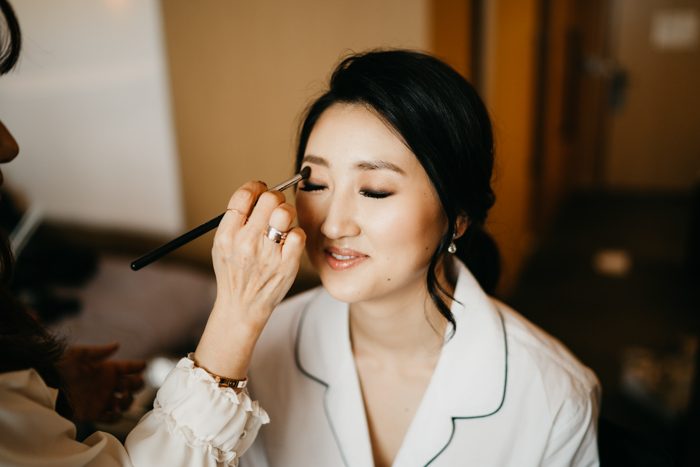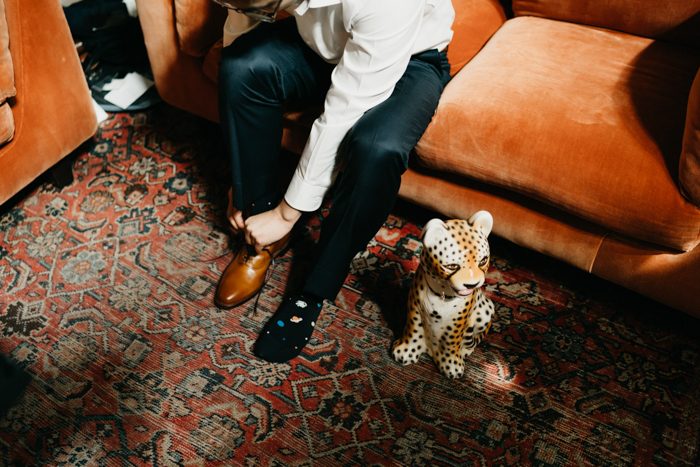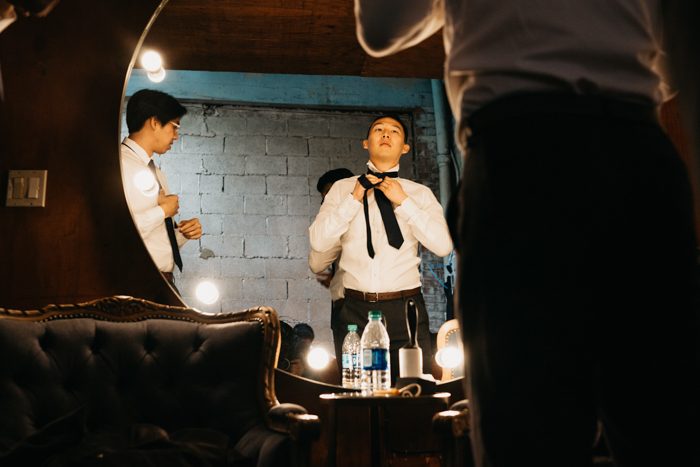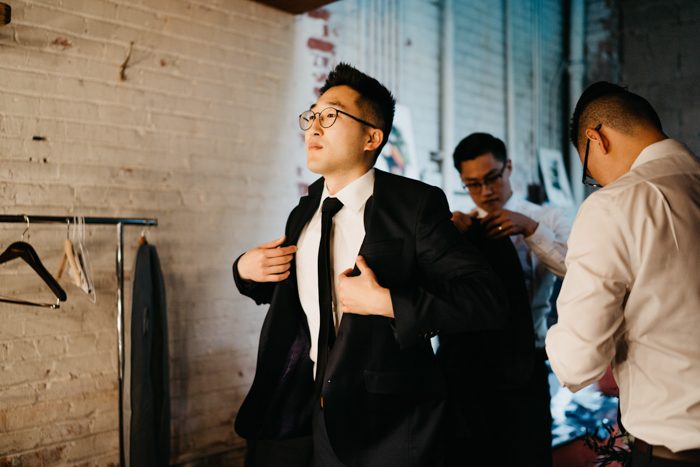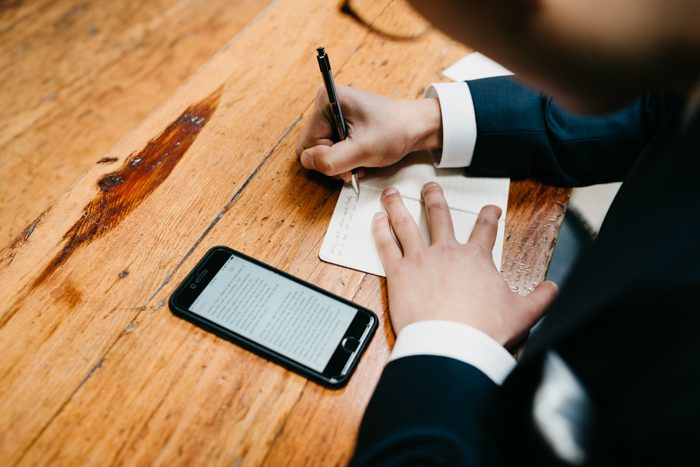 Rather than seeing our wedding as a celebration for the two of us, we really just wanted to celebrate our family and friends around us for being there for us throughout our lives — through the highs and lows. We both love to eat, so we wanted to make sure we could share a memorable meal with our loved ones!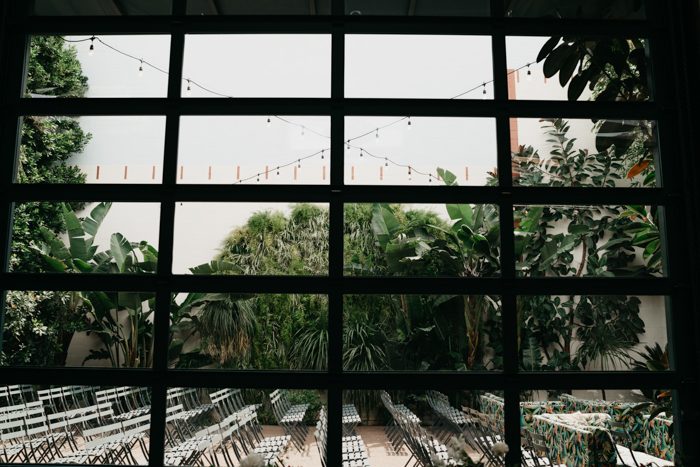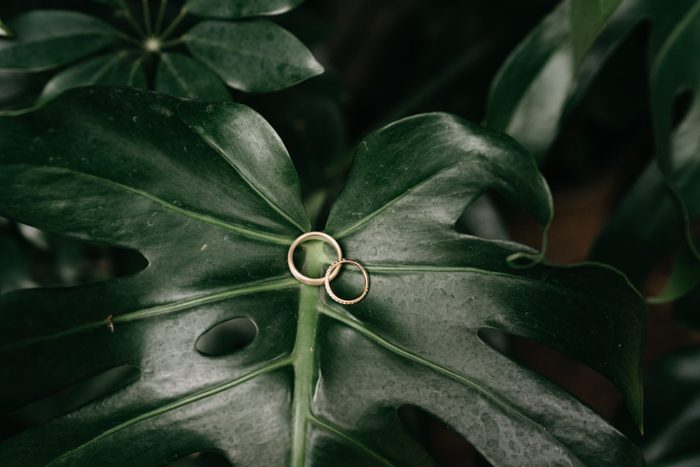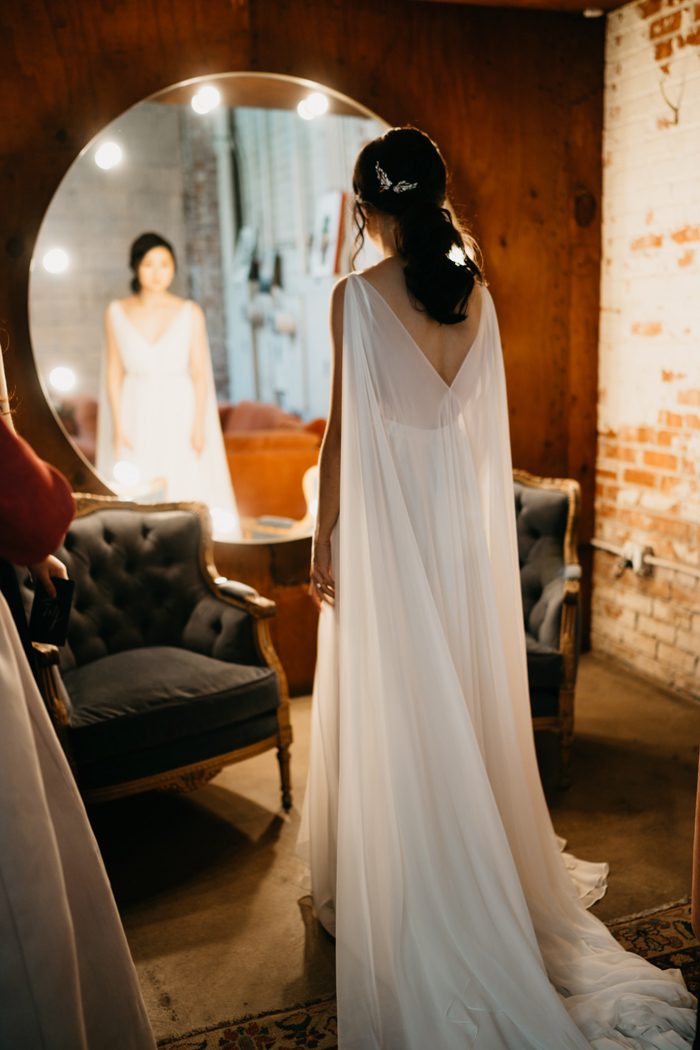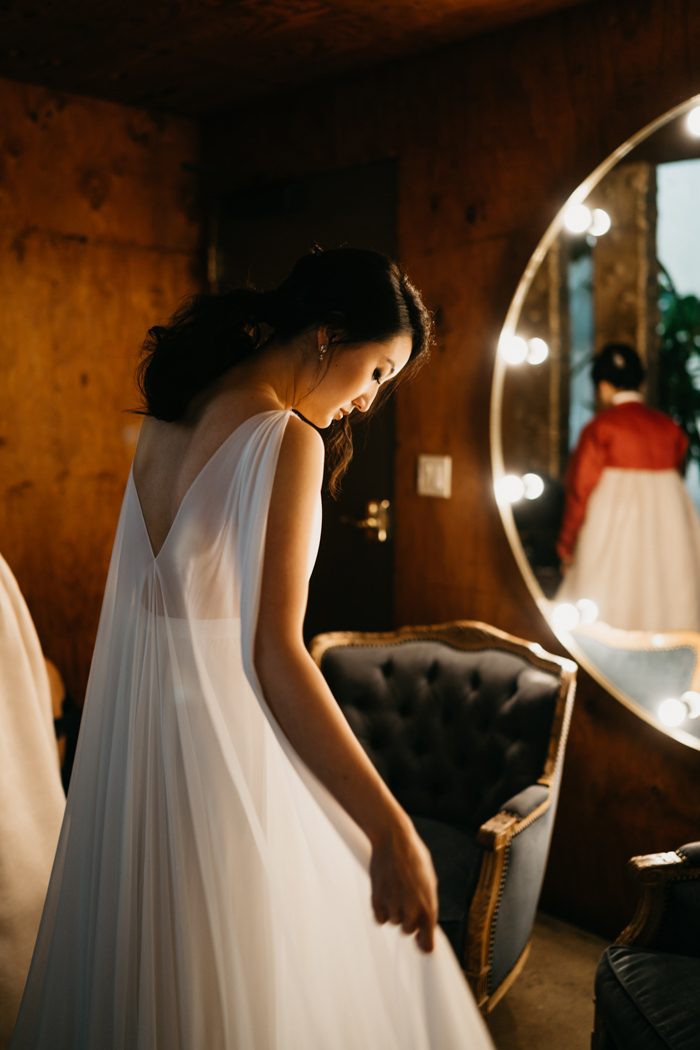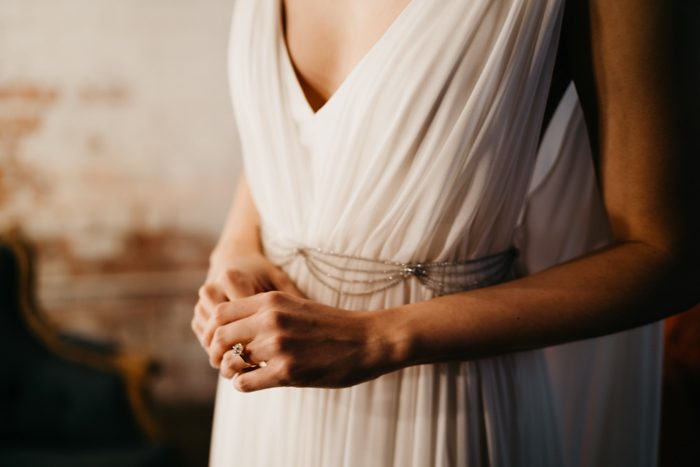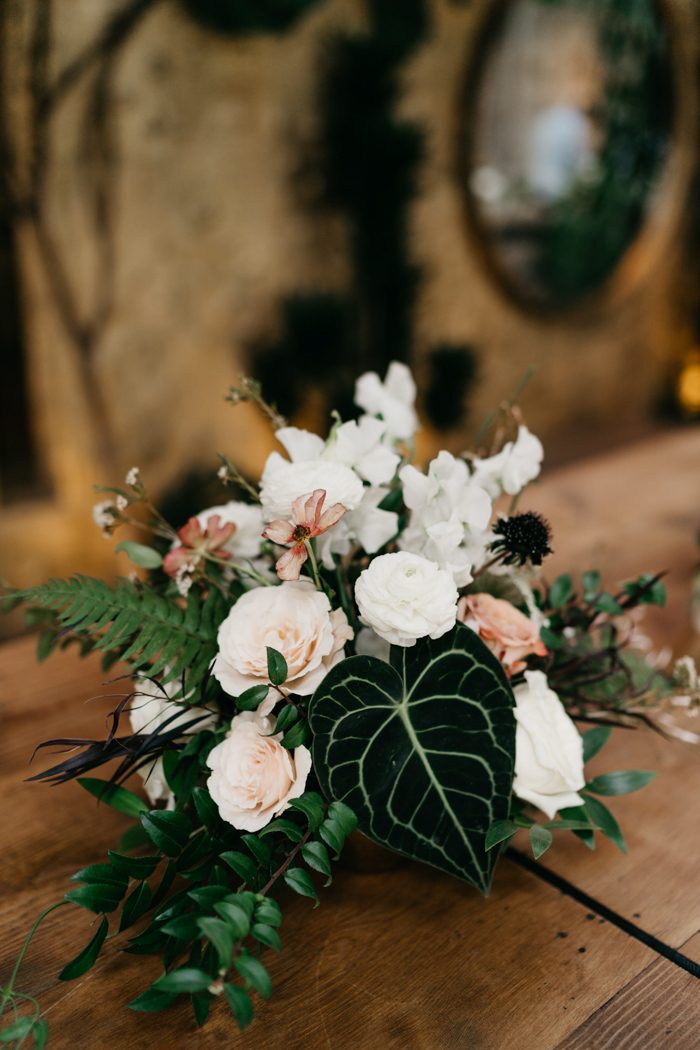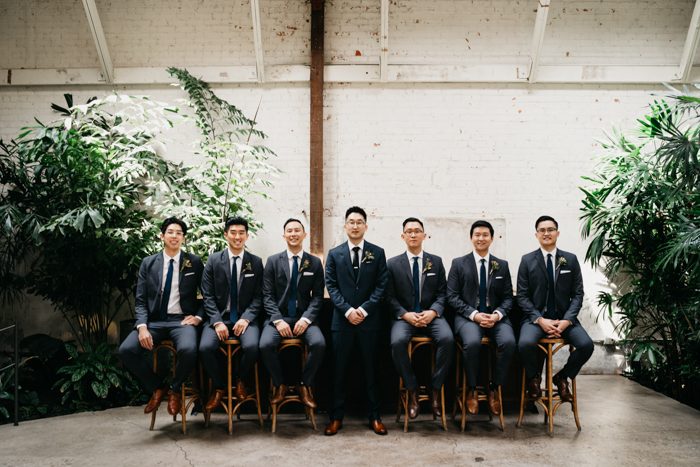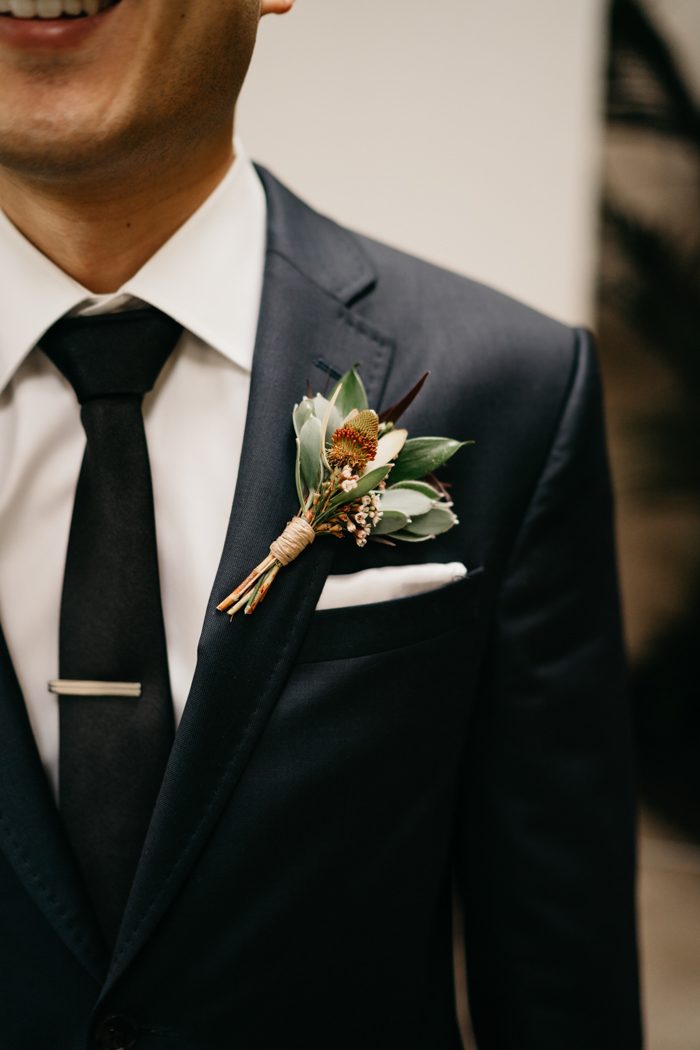 For the both of us, the most memorable part of the day was our first look. I (slightly) regret not being more composed for the pictures. (I was a hot crying mess!) In the end, I'm glad our true emotions were really captured.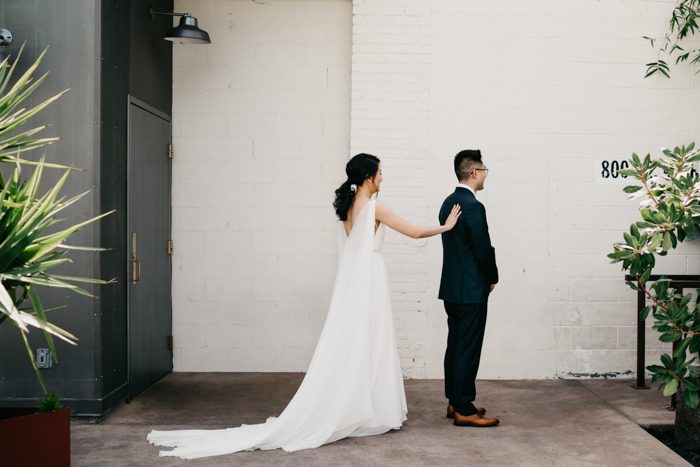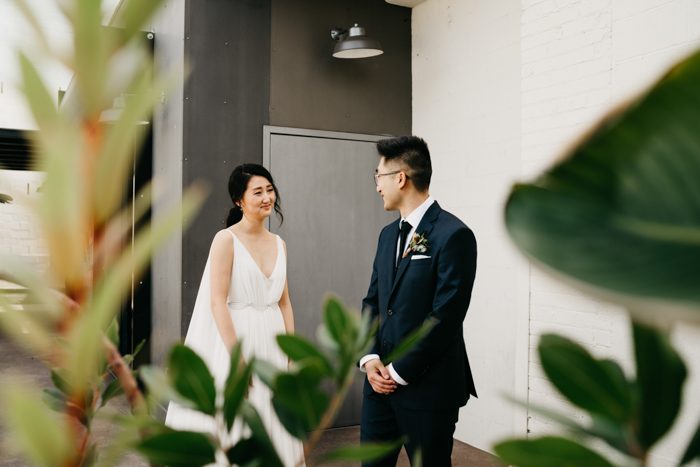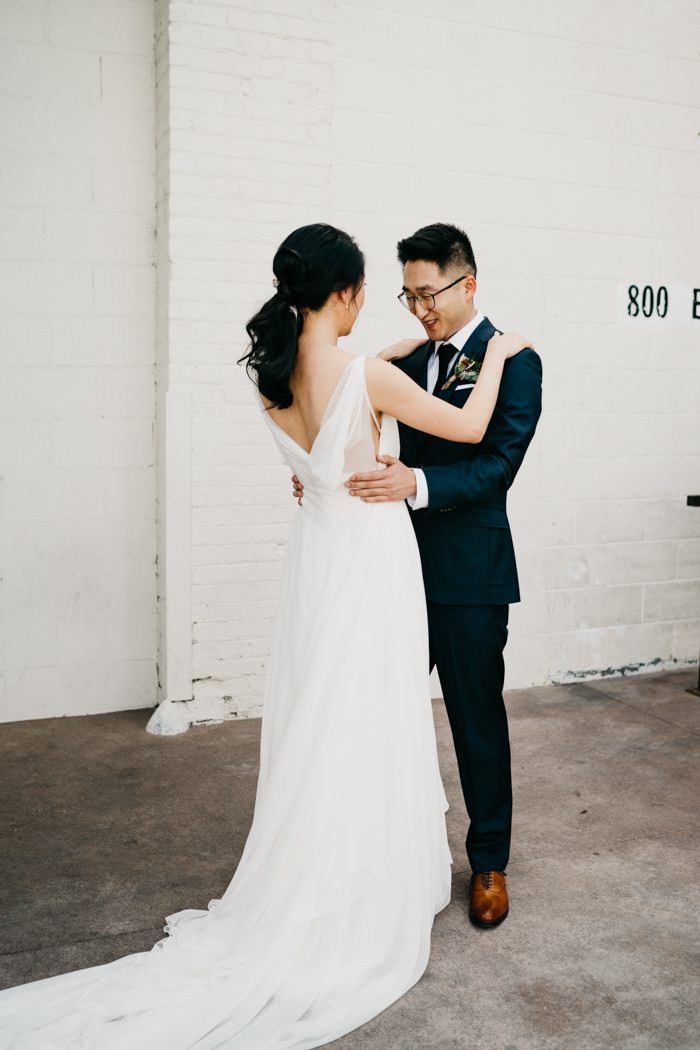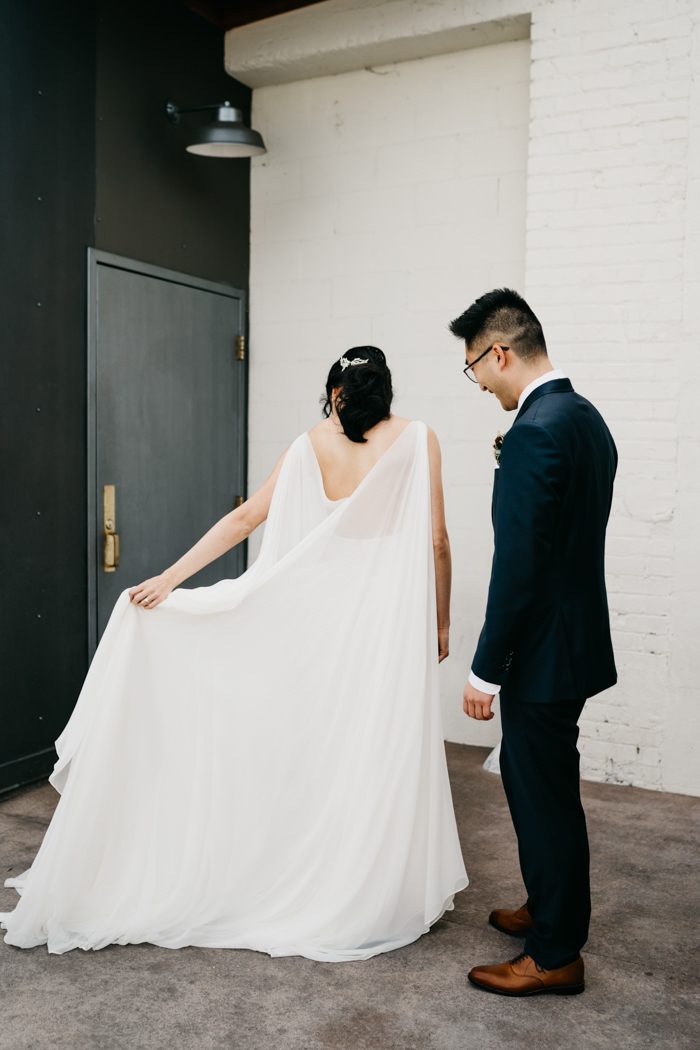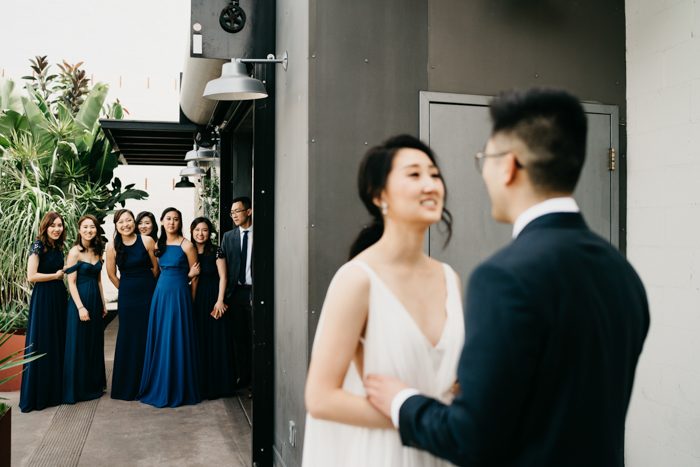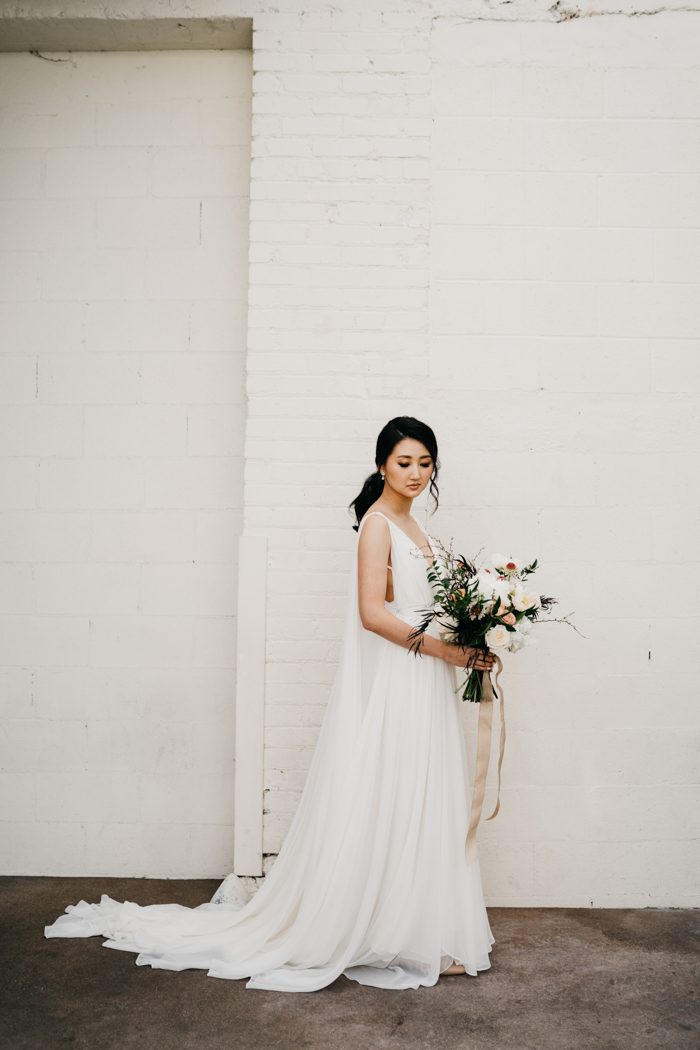 Everyone told me that you sometimes end up with a dress that you wouldn't have imagined, but for me, it was almost the opposite. I took two screenshots of dresses that I liked to my first dress shopping day, and one of them ended up being the dress I chose! I knew I wanted something different, and I kept comparing all the other dresses to this one dress. That's when I knew it was the one.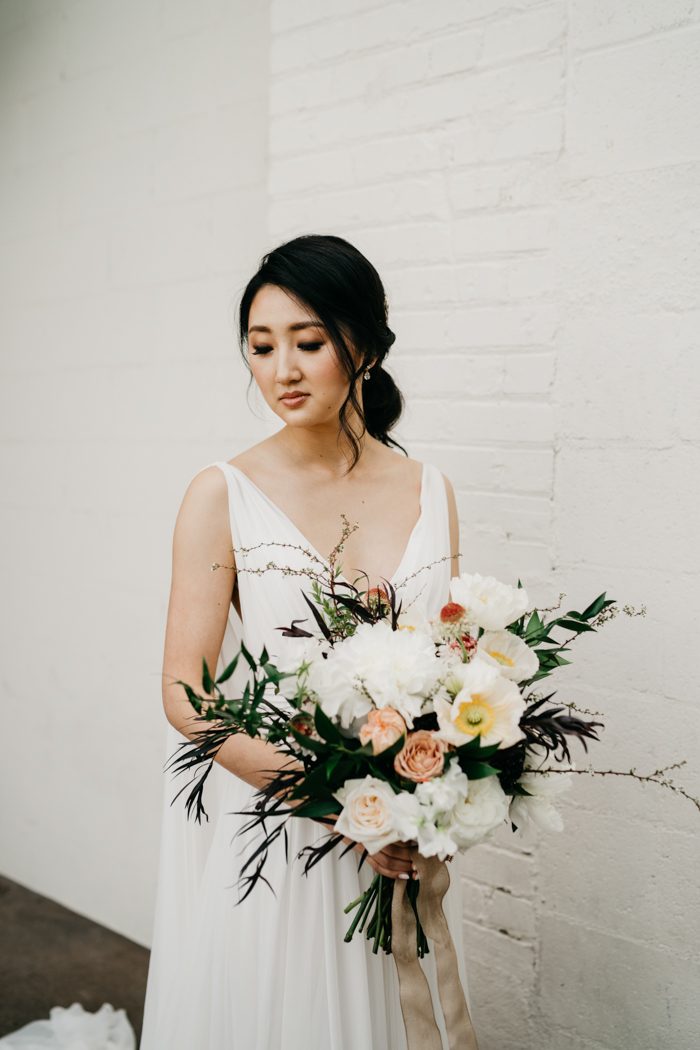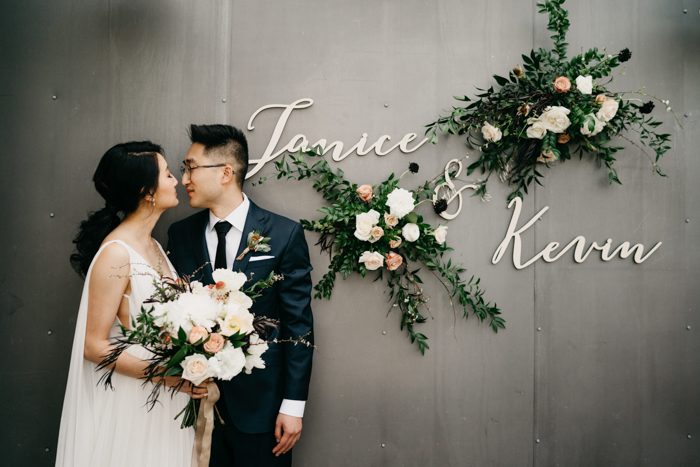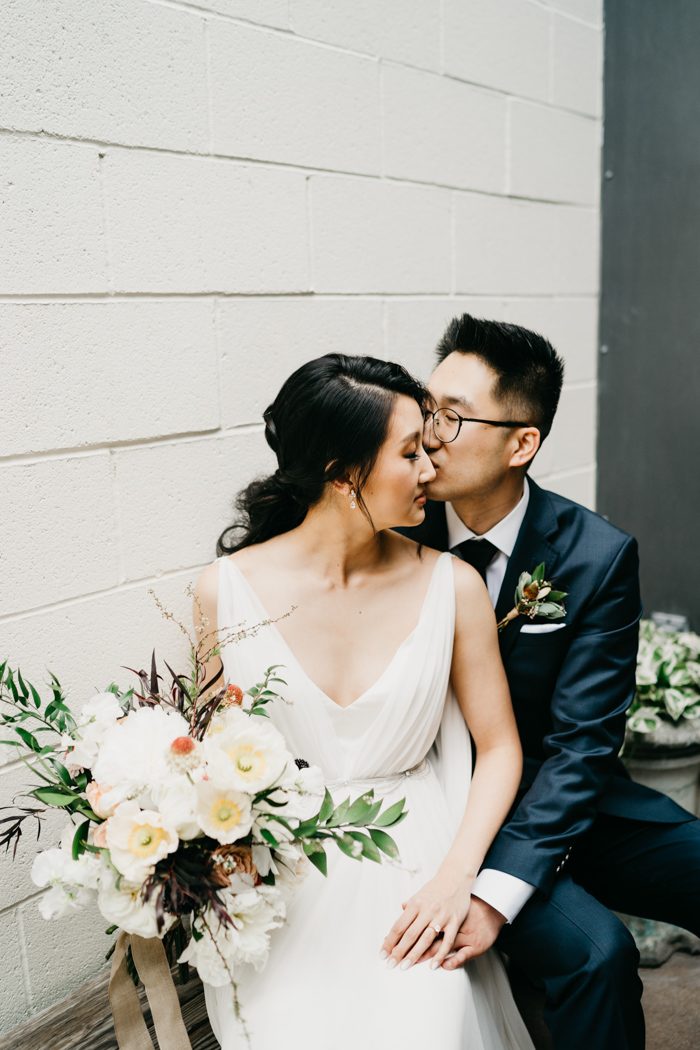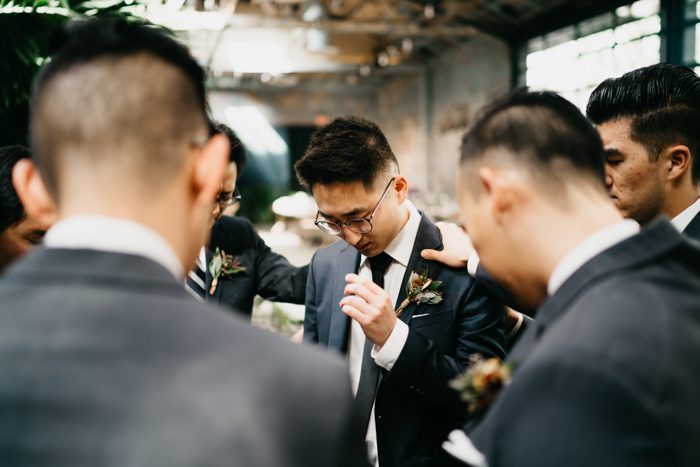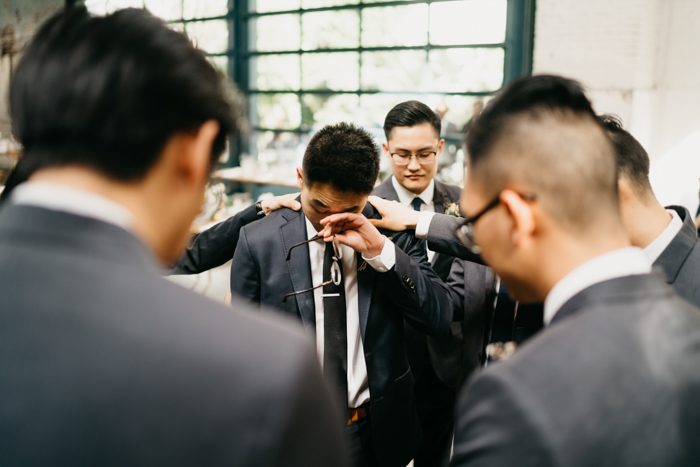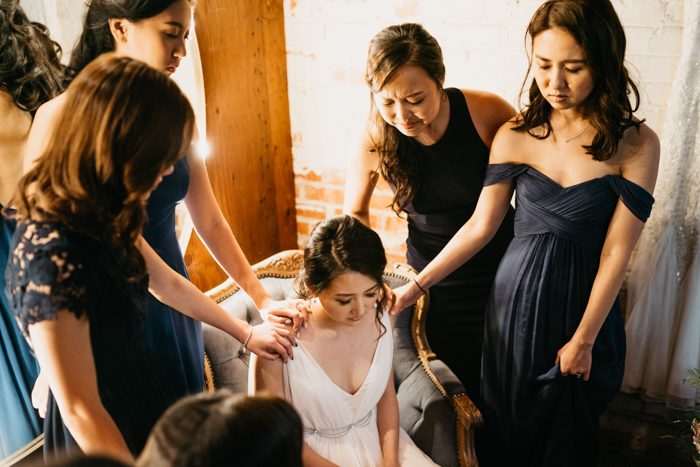 I knew I wanted to get married at Millwick since my sophomore year of college — way before my husband and I even started dating. I saw the venue through pictures and loved everything about it — the quirkiness and the simplicity of it all were what sold me. When it came time for my own wedding, there was no hesitation in choosing the venue!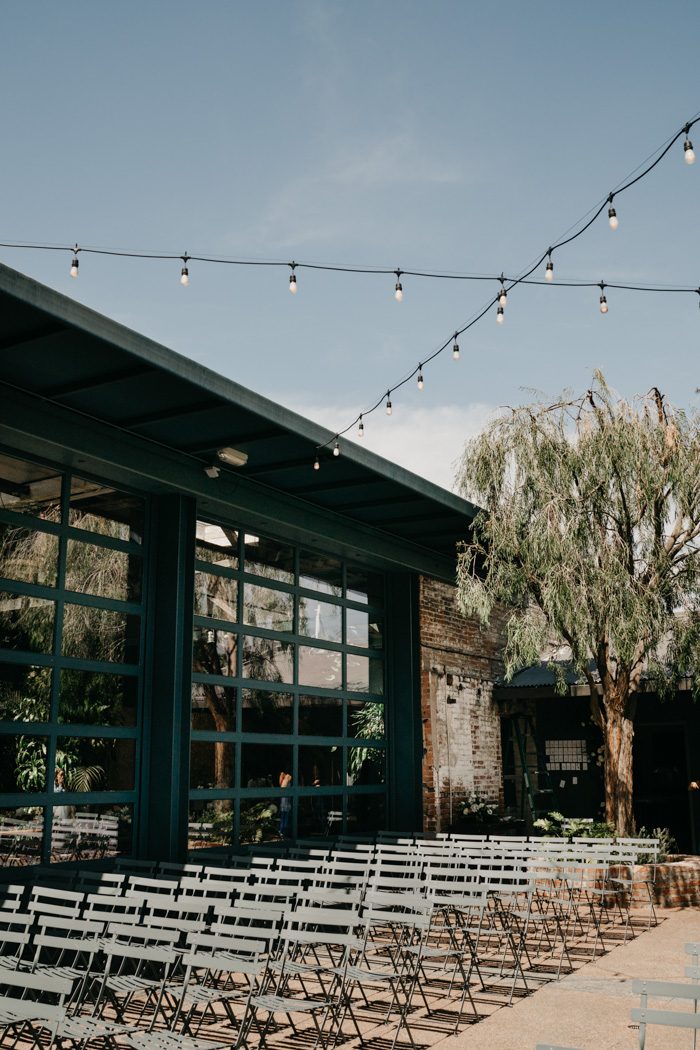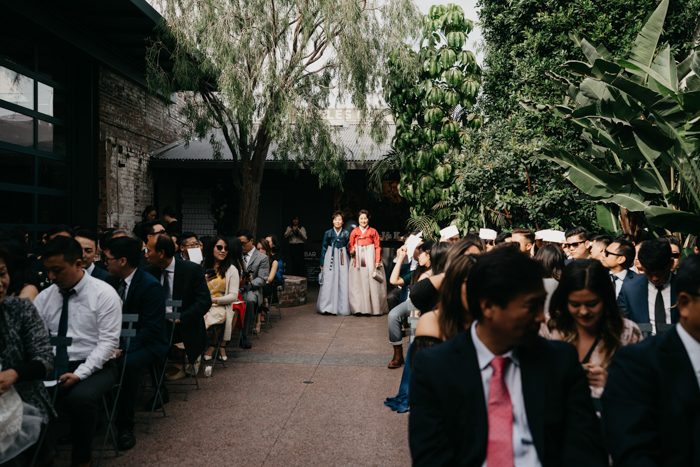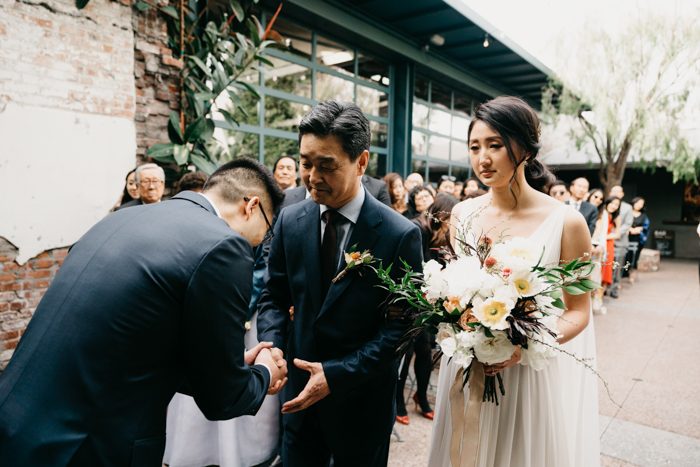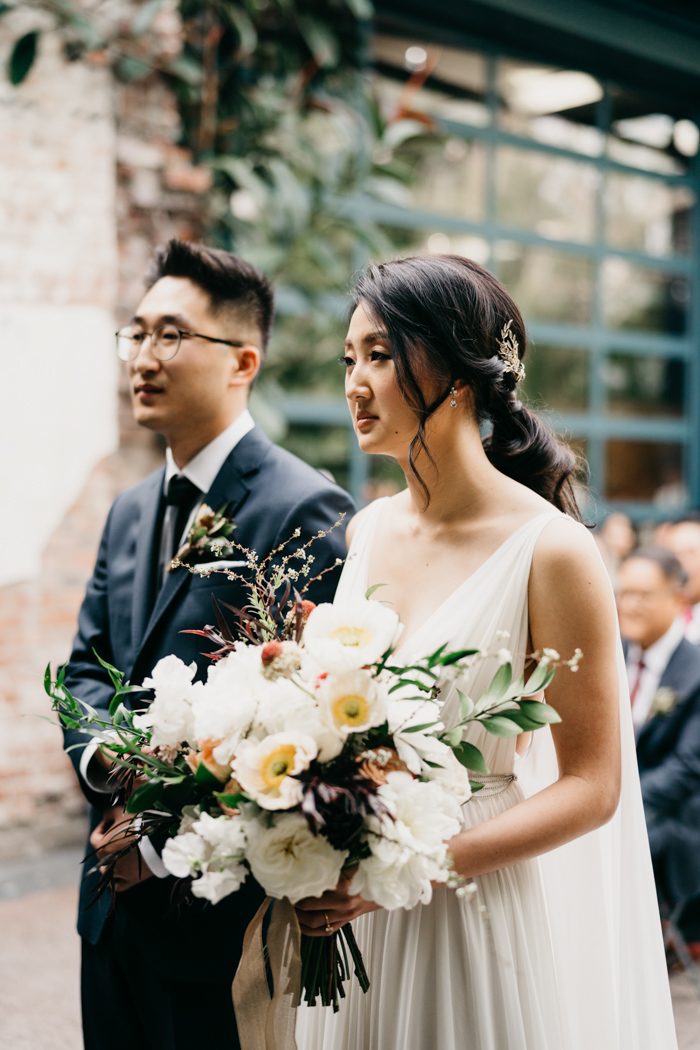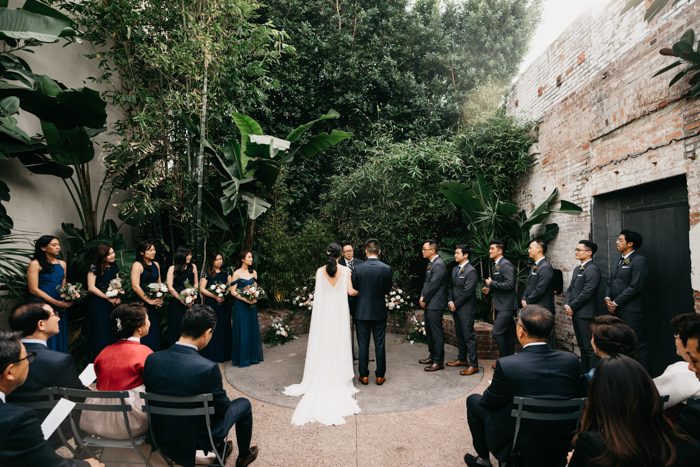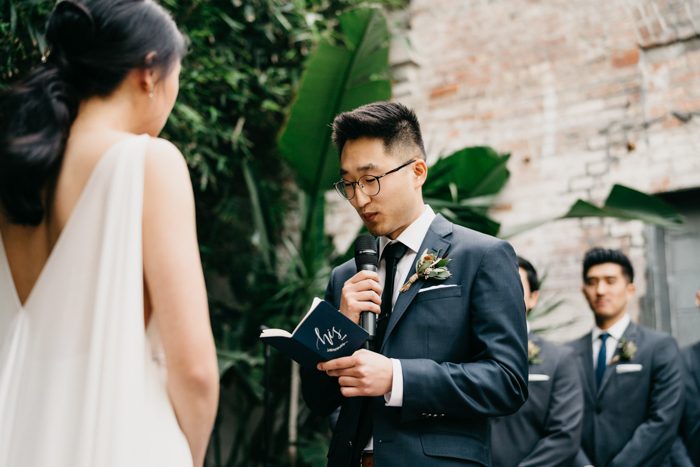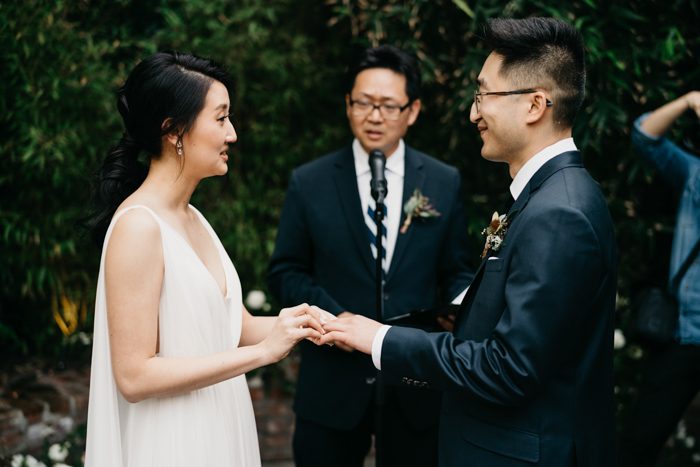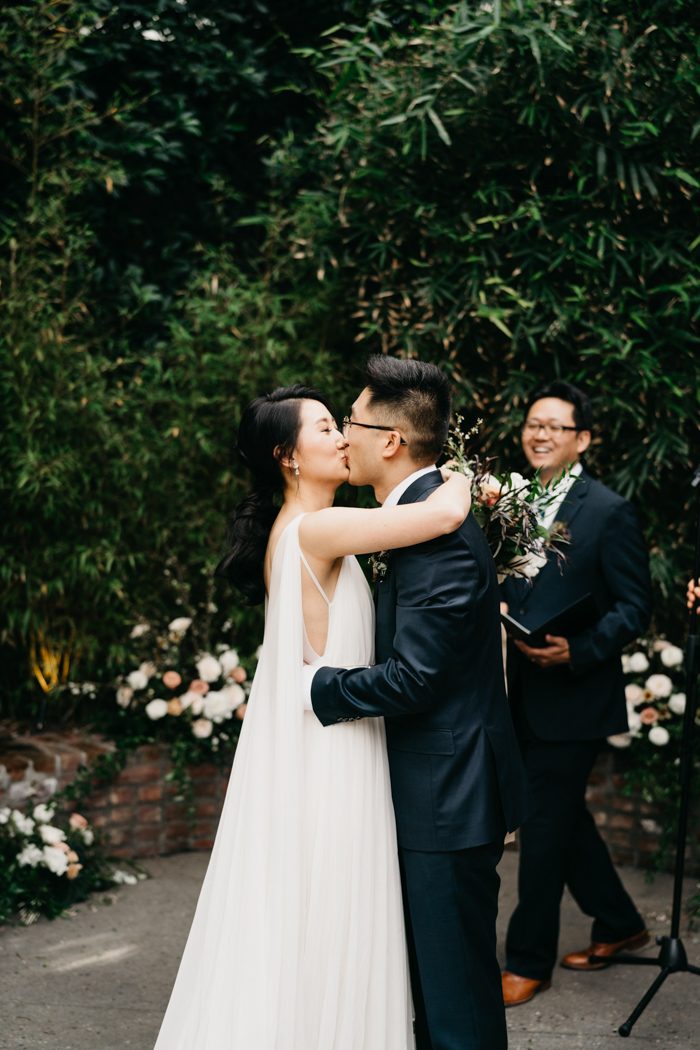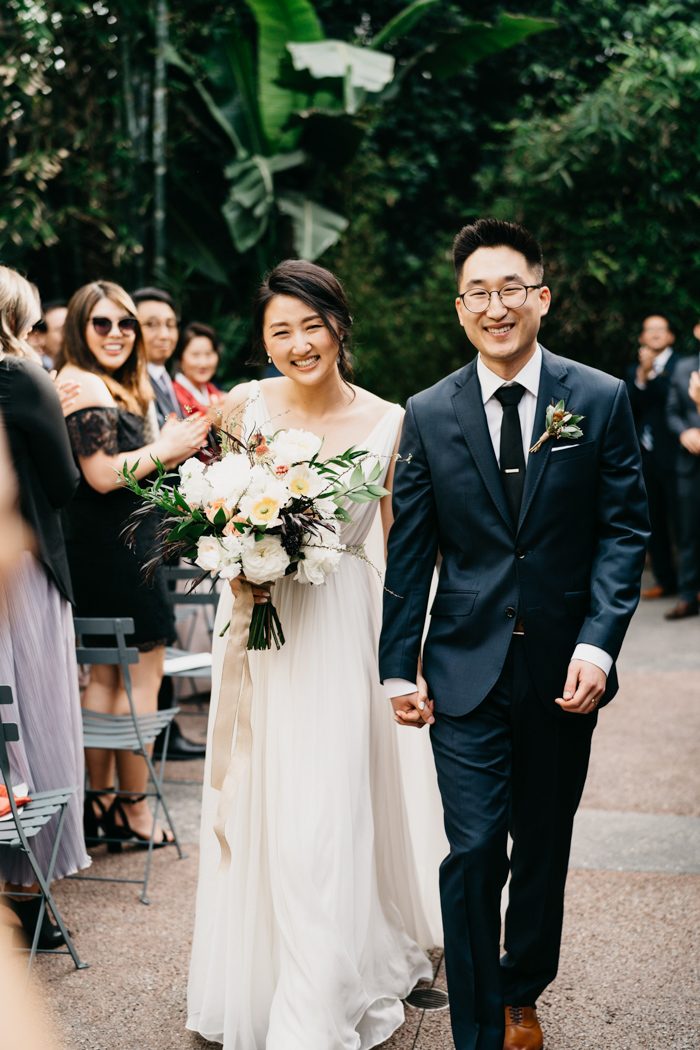 I designed almost everything: the invites, programs, seating chart, seat cards, seat card holders, his and hers drink menu and the bar menu! Let's just say Michael's and Home Depot were my second homes during my wedding planning season.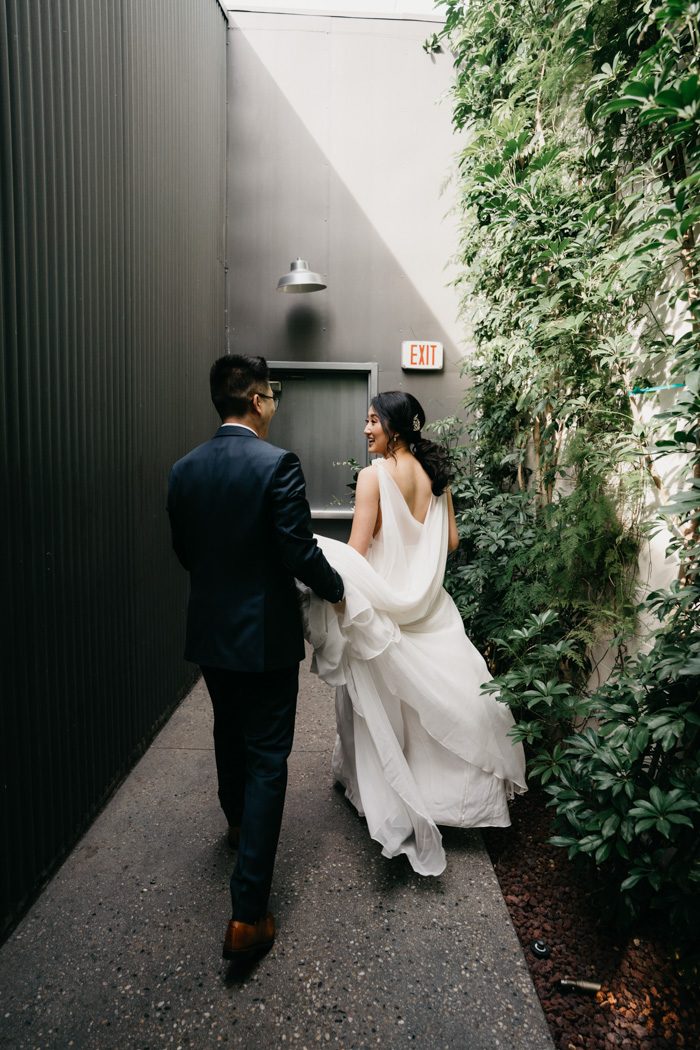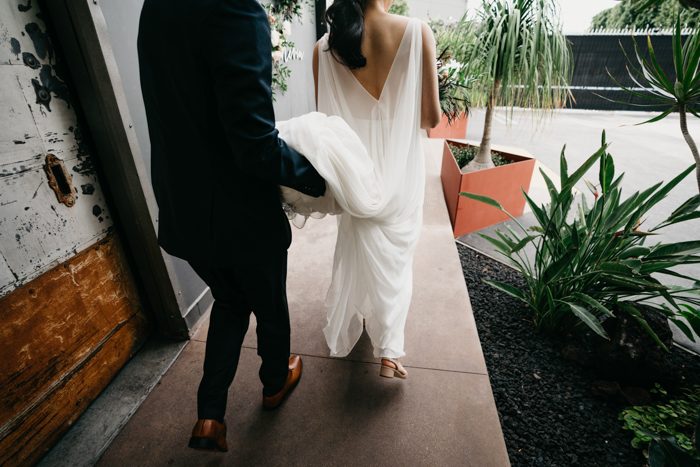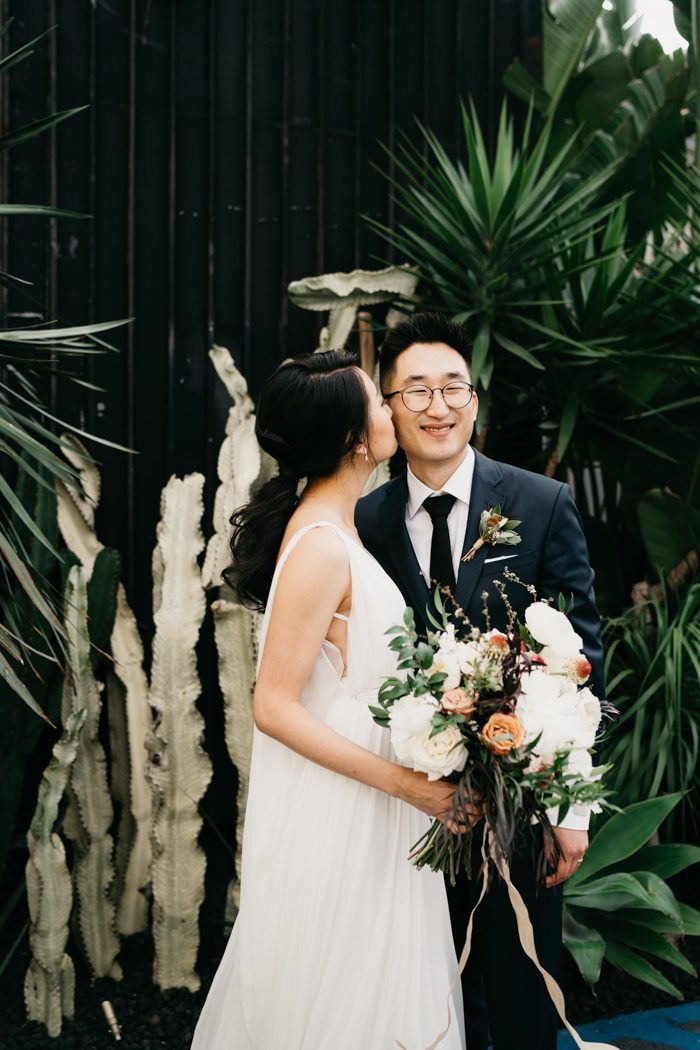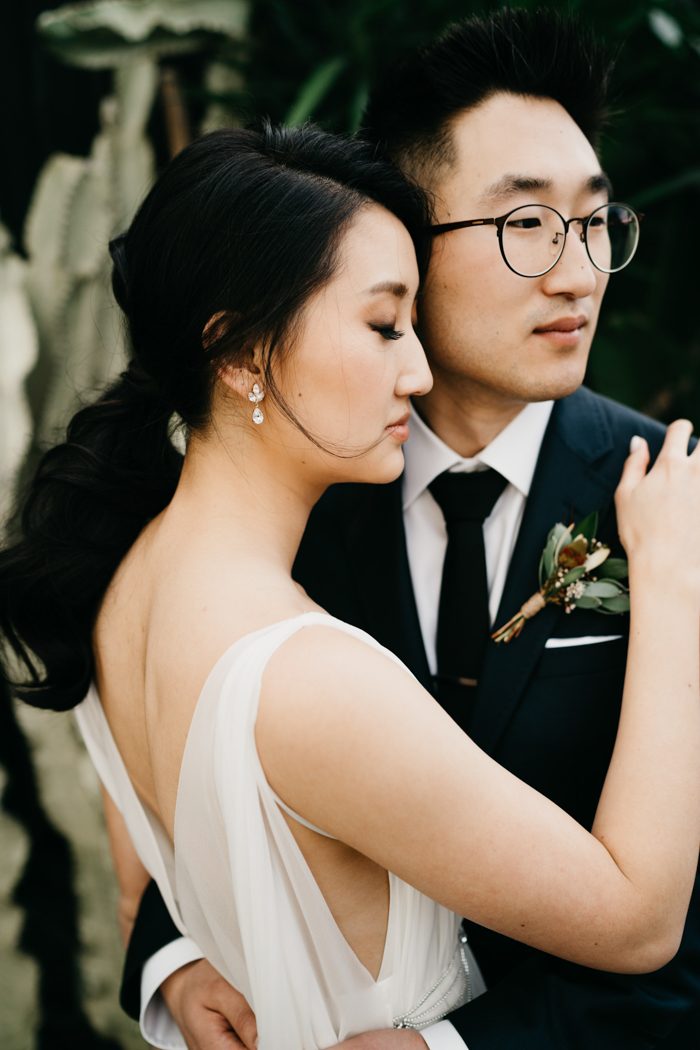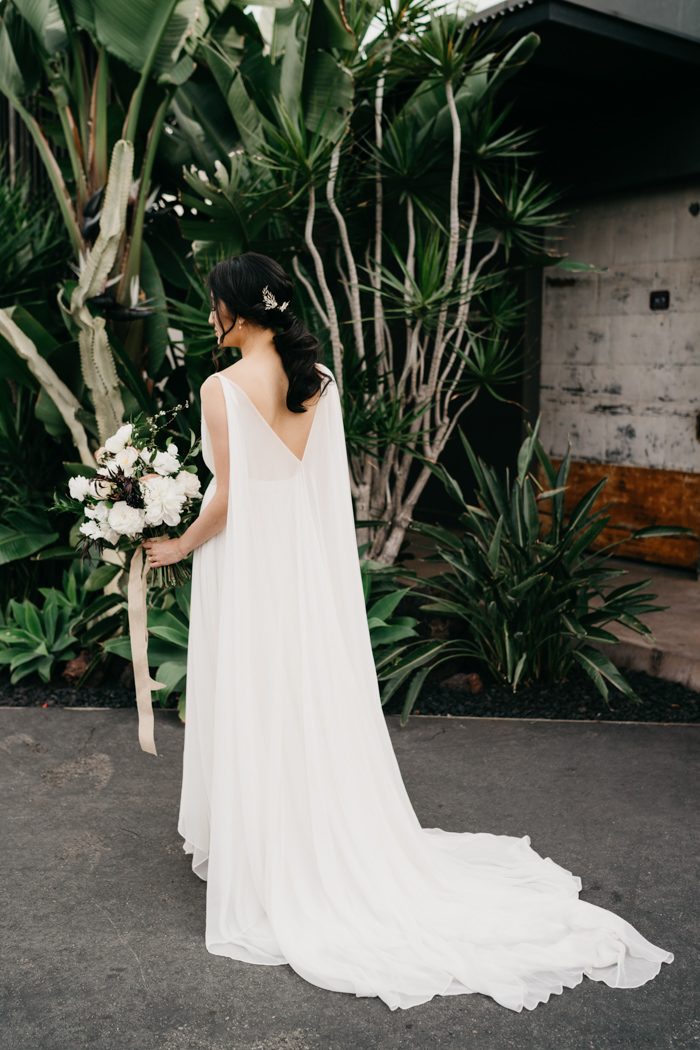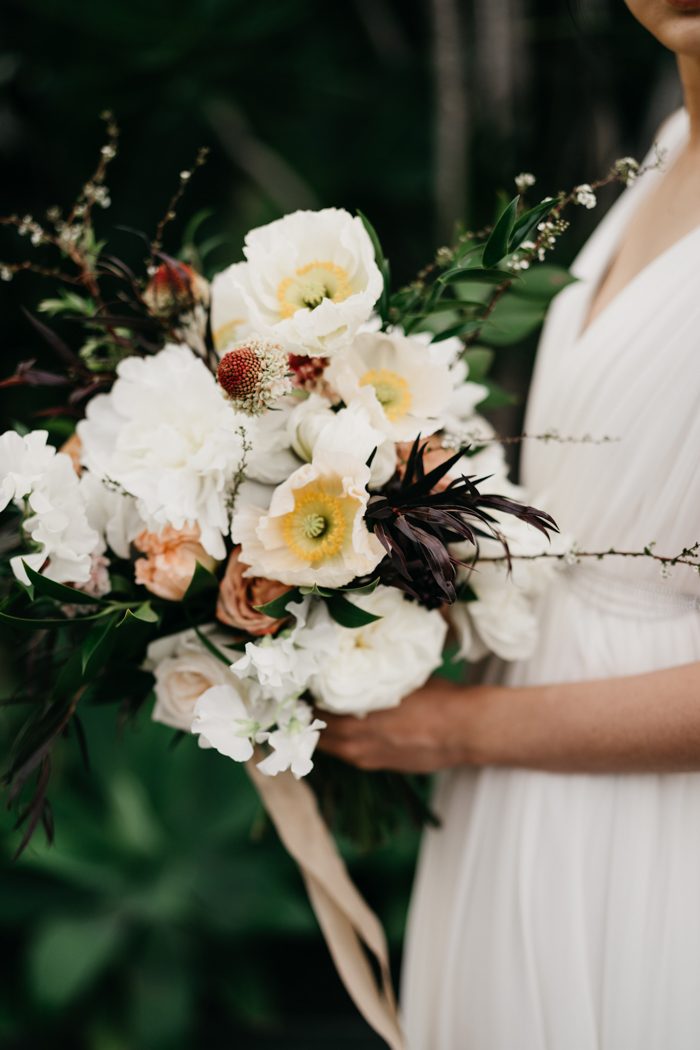 For the bar menu, we went to Home Depot and bought some plywood that I got cut to the dimensions I wanted. (It did take a few trips to measure out what plywood was available and how I'd want them cut.) We sanded them down and stained them to a dark brown that I liked, then used tracing paper to draw out the script and design. Then I used enamel paint for the tracings and added chalkboard paint onto a section of the board (for the drink selection). My bridesmaid Rosalie did the lettering for the drink selection the night before the wedding.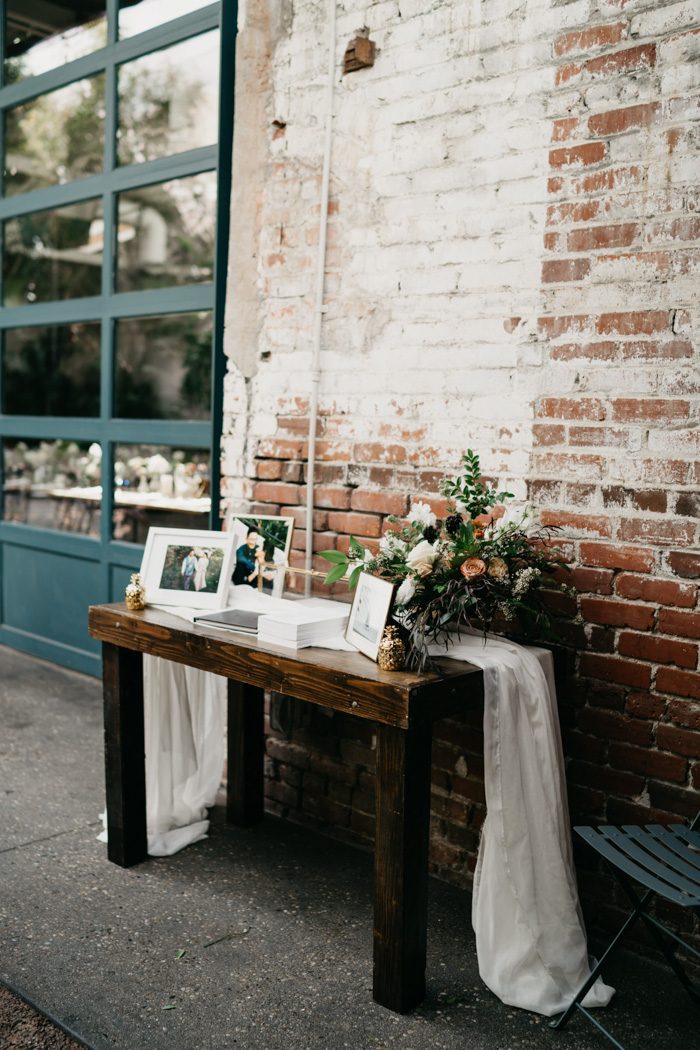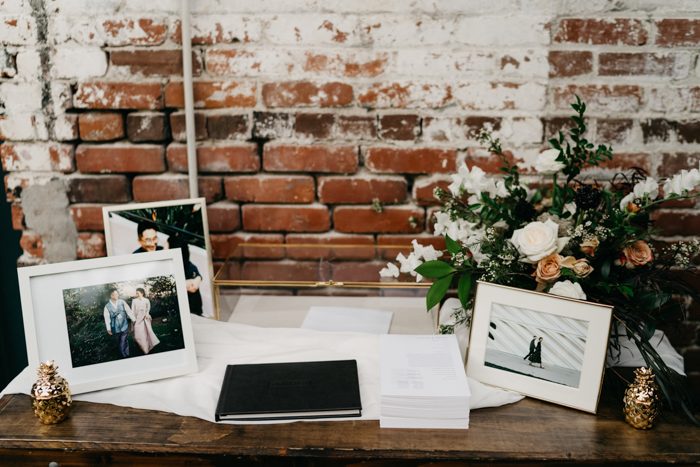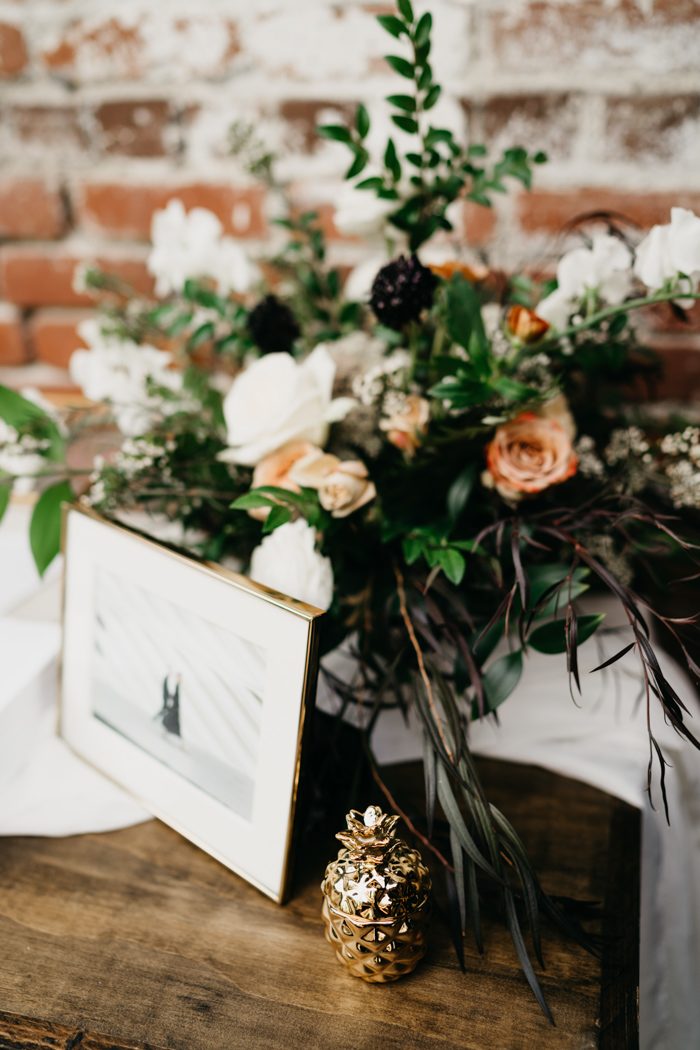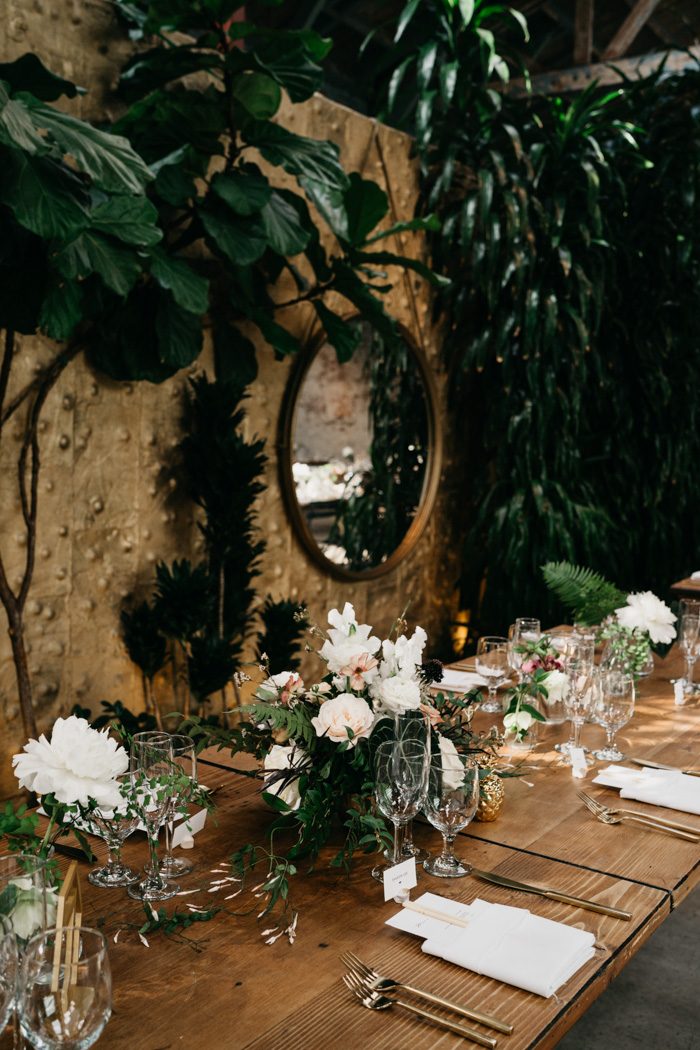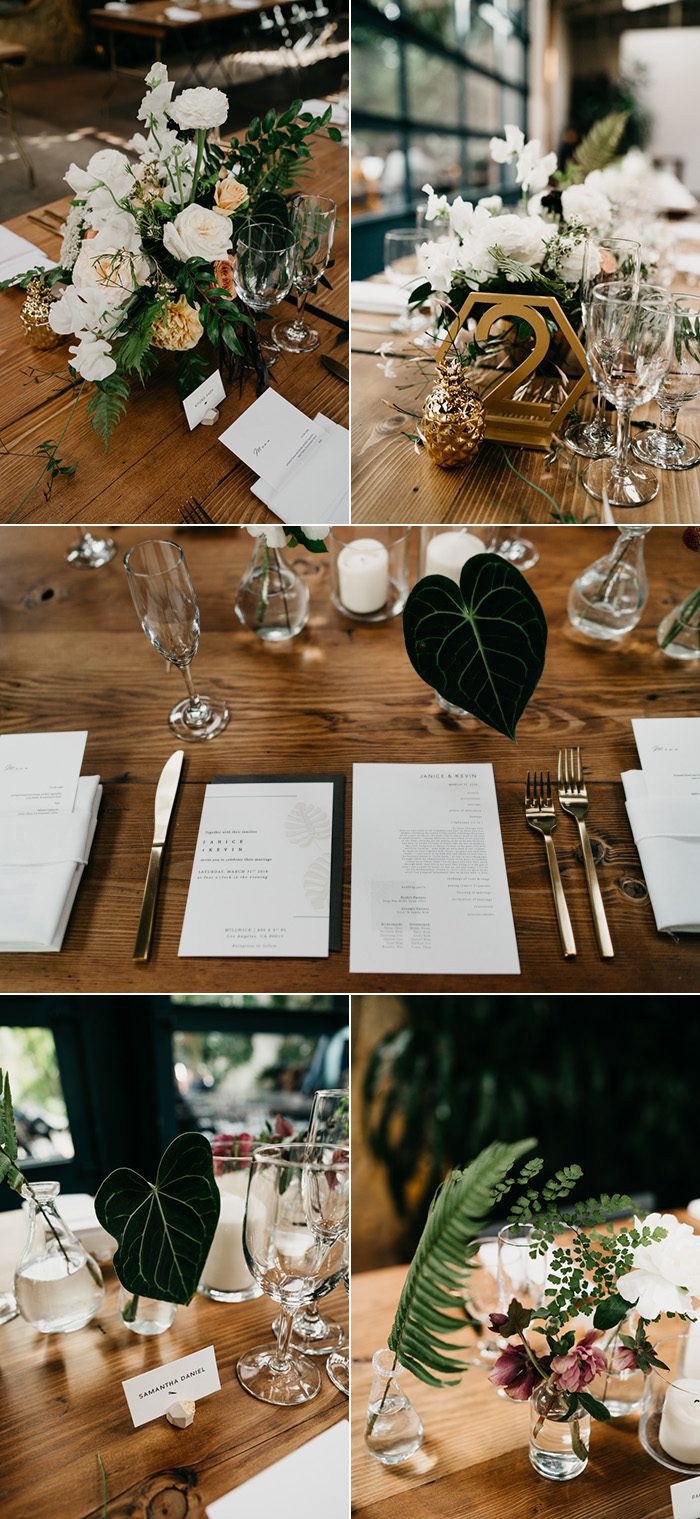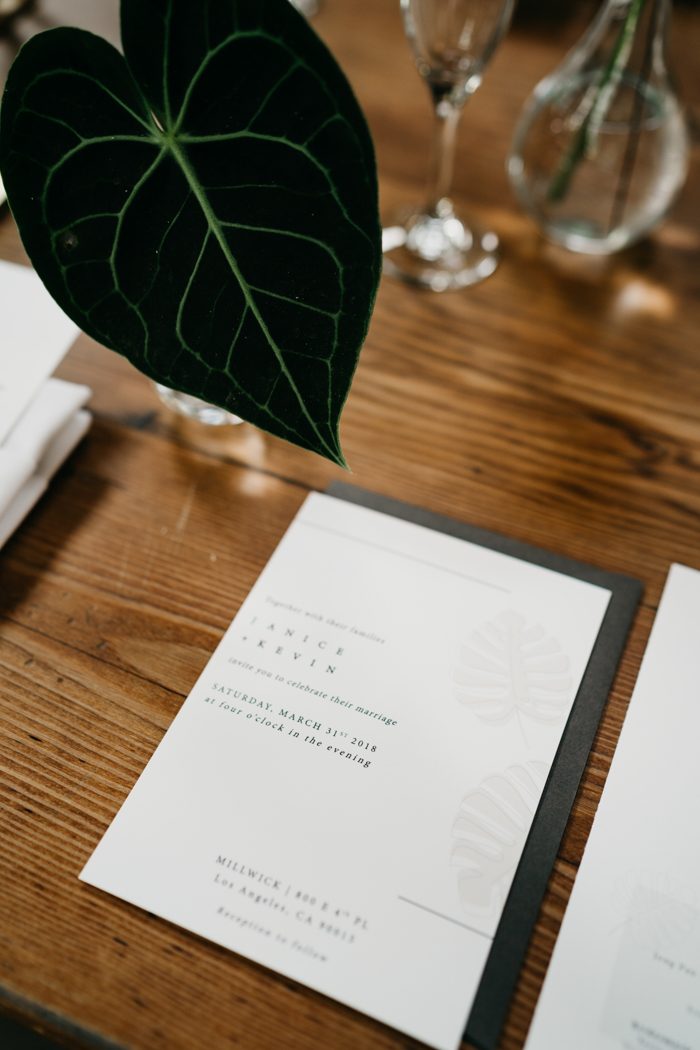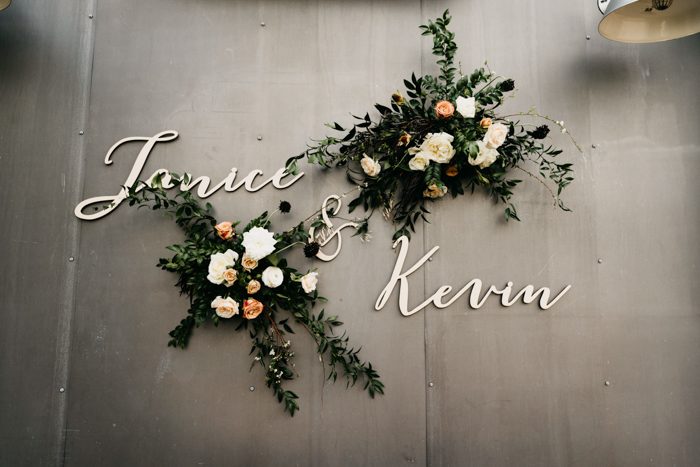 The most time-intensive DIY project was the seat card holders. I made each one out of polymer clay, cut them out into geometric shapes, and placed gold foil to add accents. I actually set off our apartment fire alarm while baking the clay the night before we had to head down to LA for our wedding! It wasn't as funny at that moment, but in retrospect, it was pretty hilarious!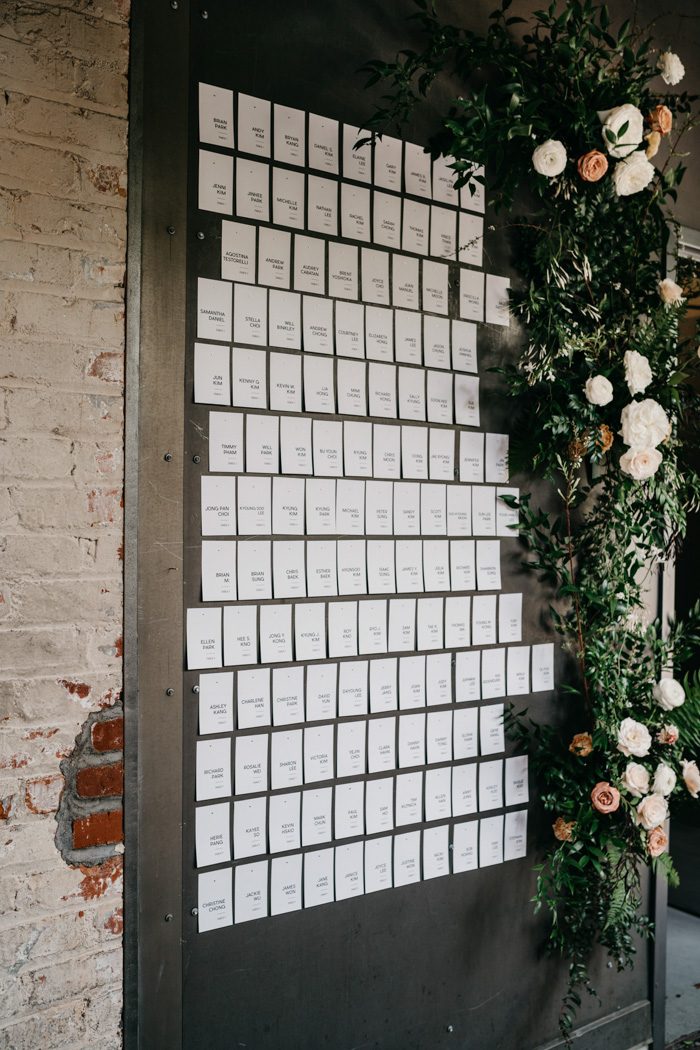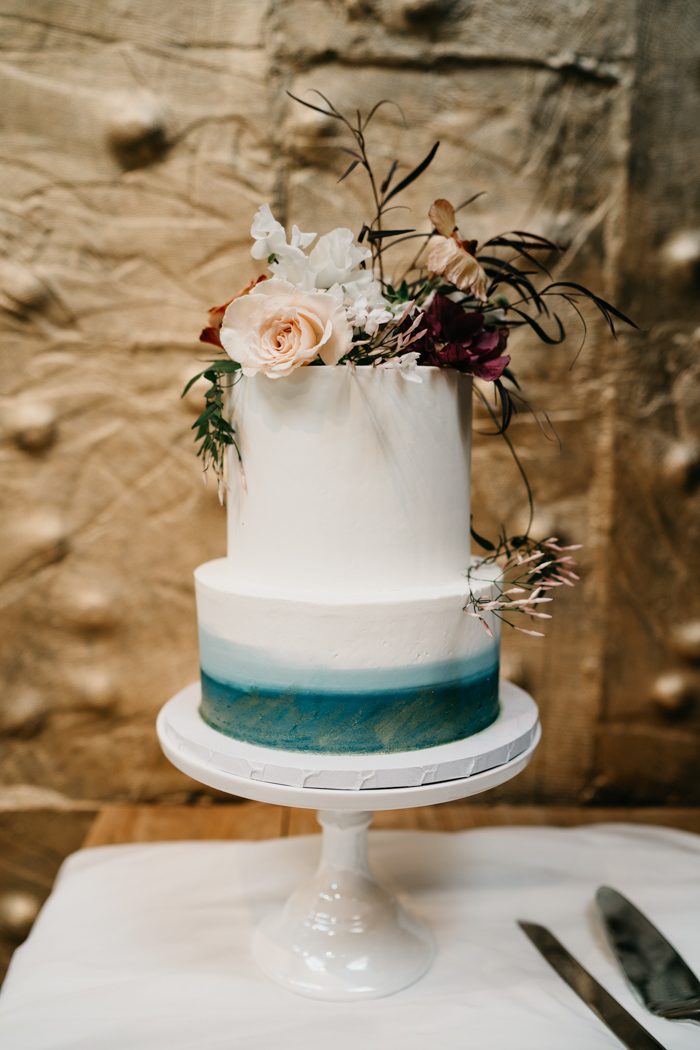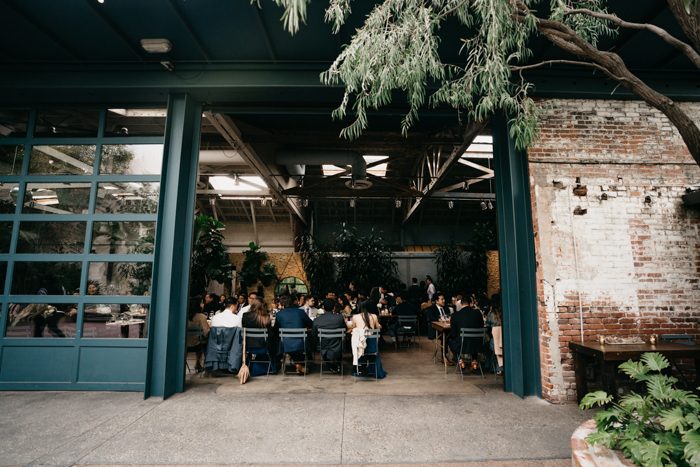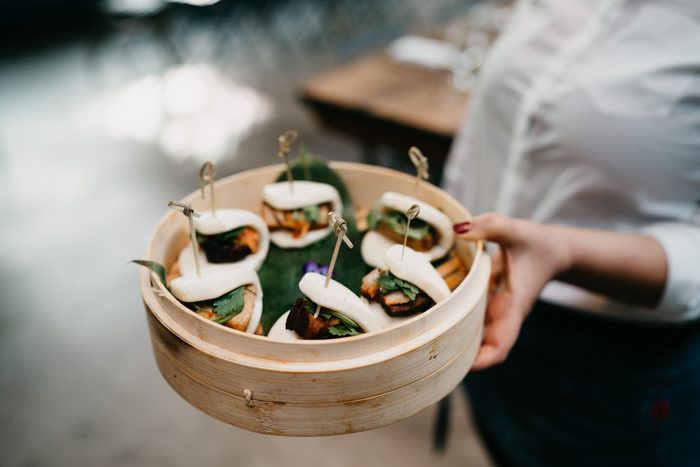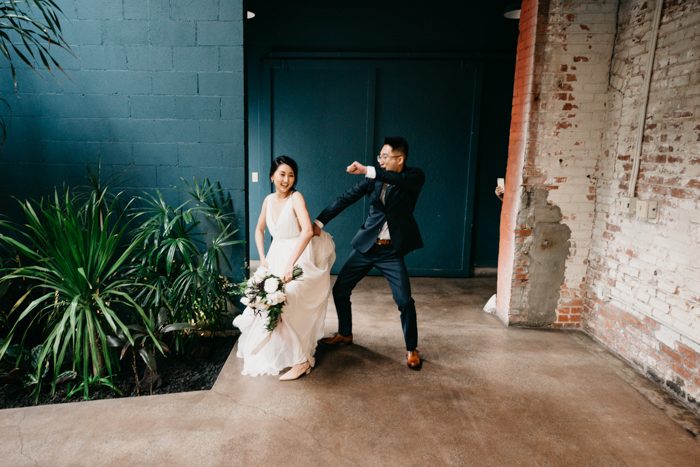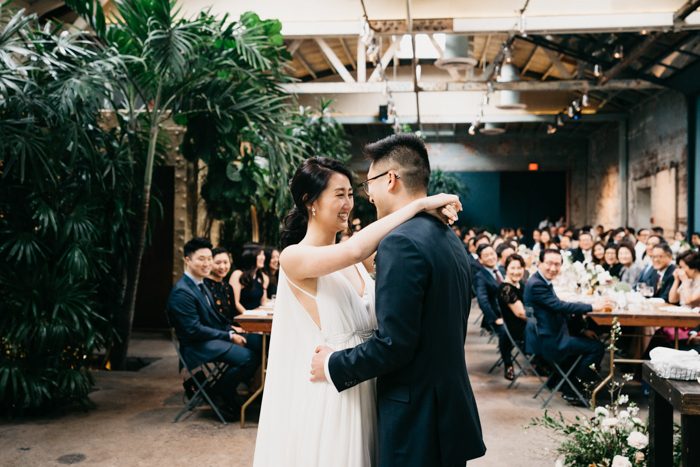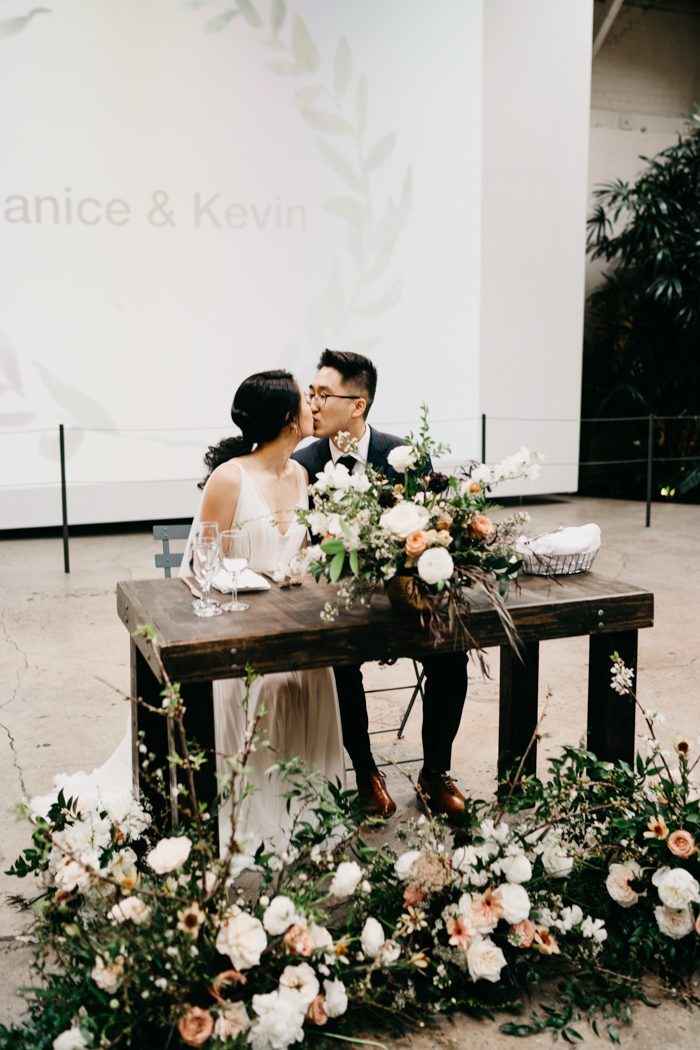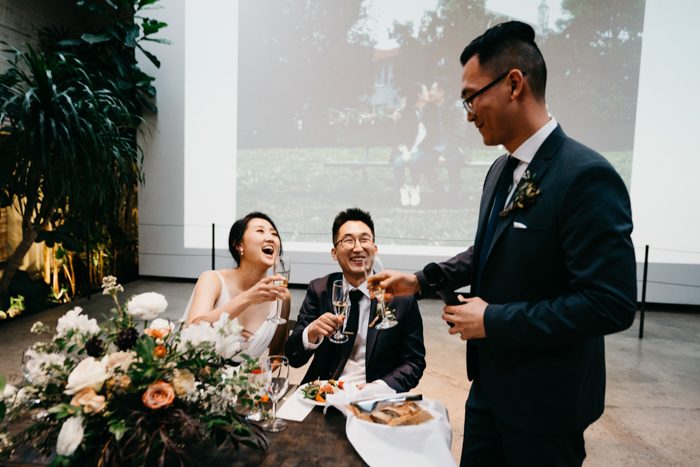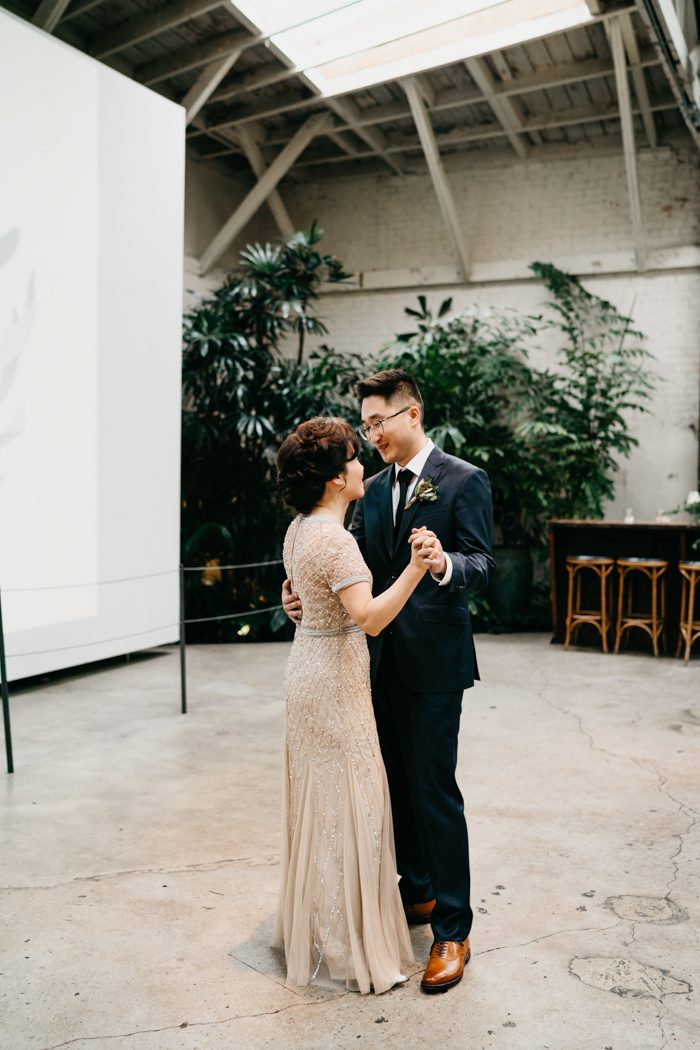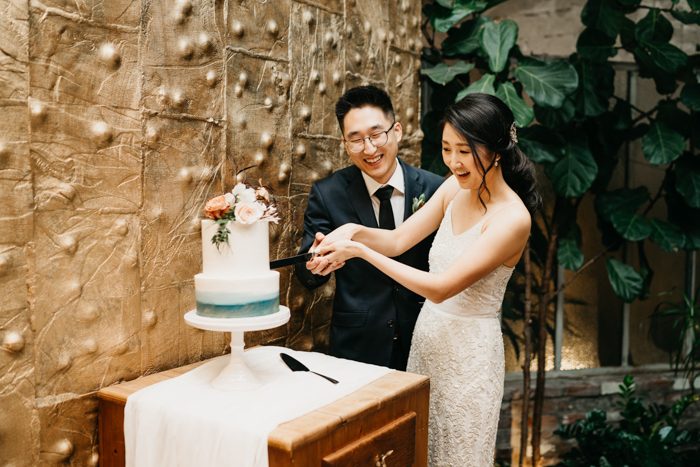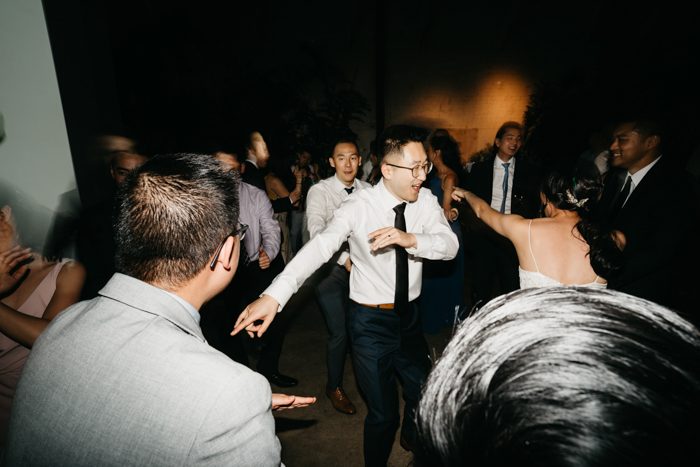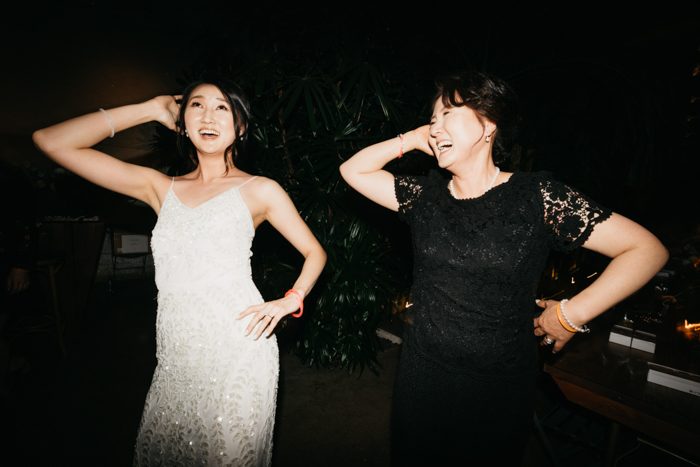 Congratulations to Janice and Kevin, and a special thanks to The Times We Have for sharing this phenomenal Millwick wedding with Junebug! Looking for a way to incorporate some DIY into your wedding decor? Here are 7 tips for creating a seriously fun DIY photo booth!