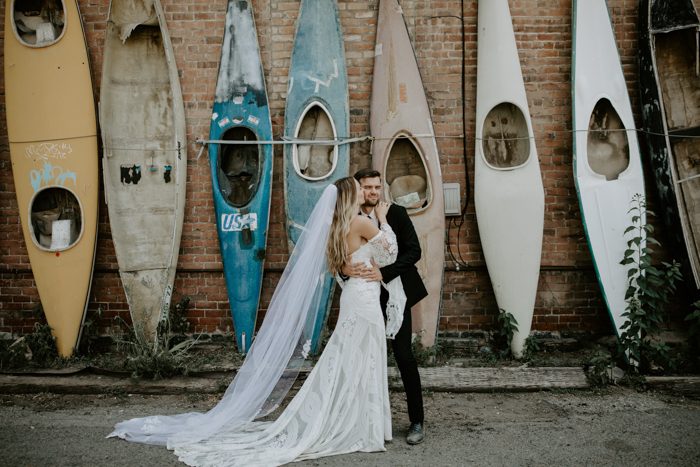 Our comments and DMs have been filled with requests for no-waste wedding ideas. You asked for it, and JanieLynn and Everett answered with the most spectacular DIY, no-waste wedding we've ever seen! It was important to the couple that their investments were made with mindful intentions, both financially and emotionally. For example, every floral arrangement from this day was crafted with artificial flowers purchased on sale at Hobby Lobby. JanieLynn's boho, "witchy"-inspired gown by Rue de Seine flowed elegantly in the wind and added the perfect high-end touch to this effortlessly beautiful day. We can't wait for you to see how Allie Chambers Photography documented every laugh, tear, and dance party moment from this no-waste wedding day!
The Couple:
JanieLynn & Everett
The Wedding:
Private Residence, Salida, Colorado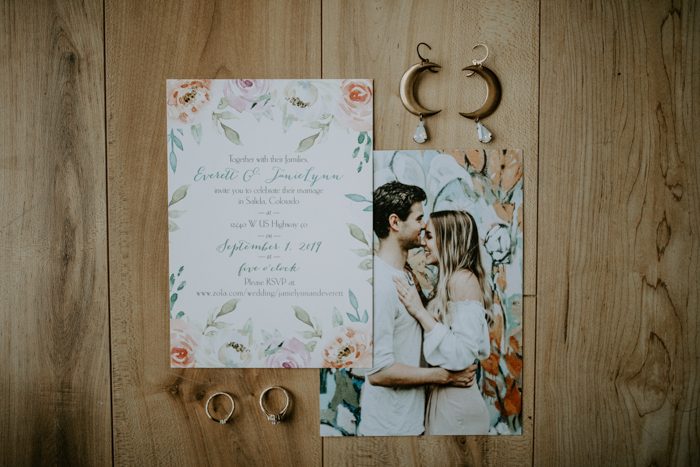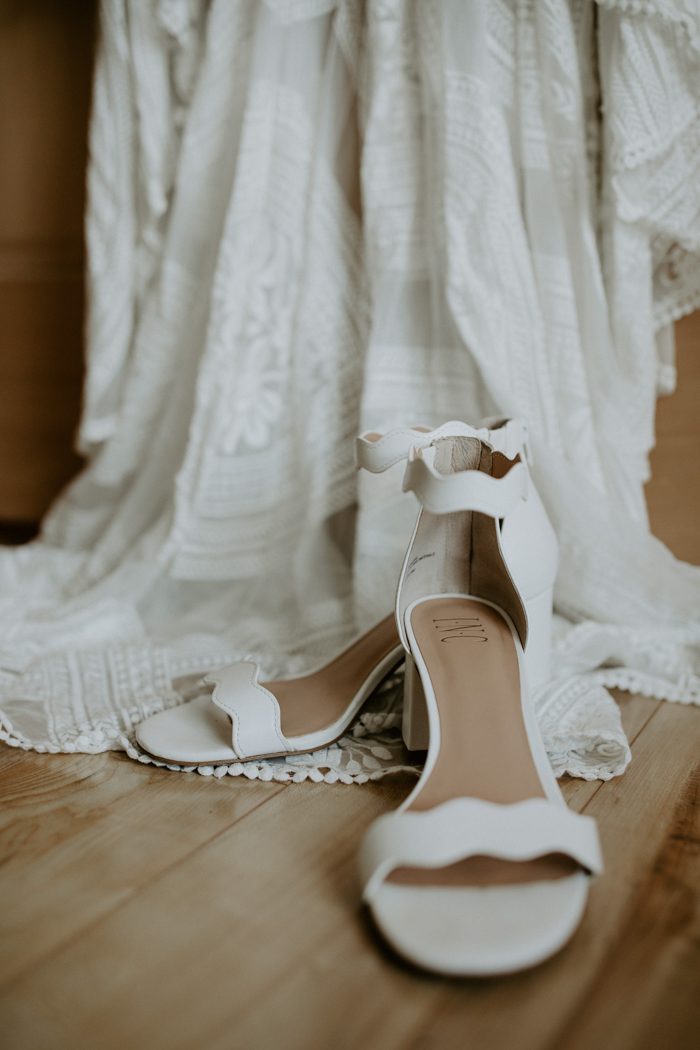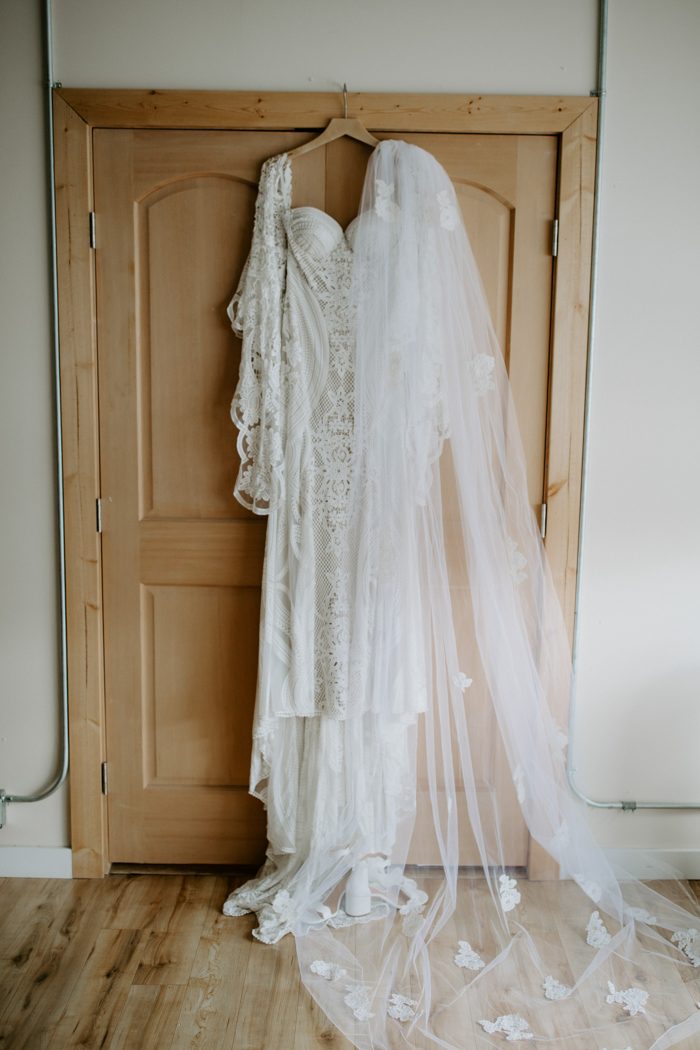 Wedding planning advice from the bride: Looking back, I am glad for being slow in making decisions. Learn to take in everyone's advice, let their voice be heard, and then feel confident with you and your partner's voice being the last word. People seem to have lots of expectations around your day, and oftentimes they need to feel fully heard if they are going to let that expectation make room for your dream.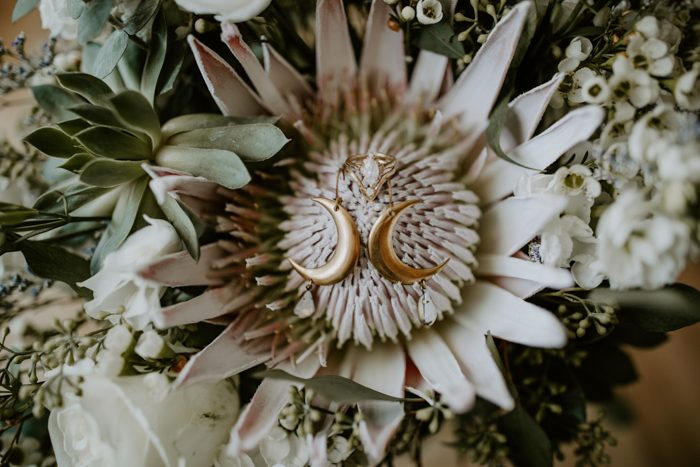 SHOP THIS LOOK: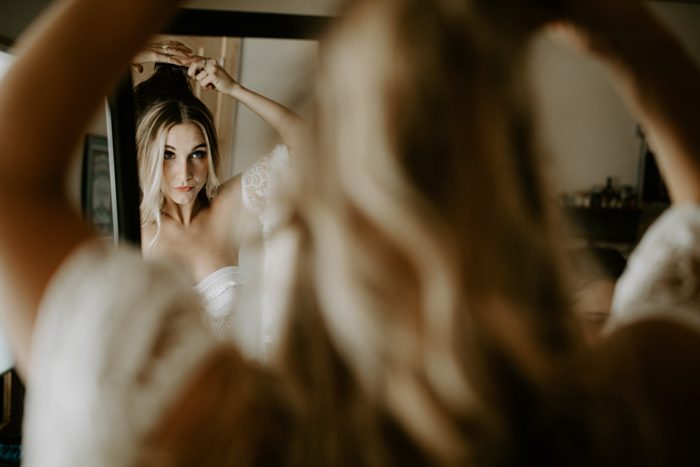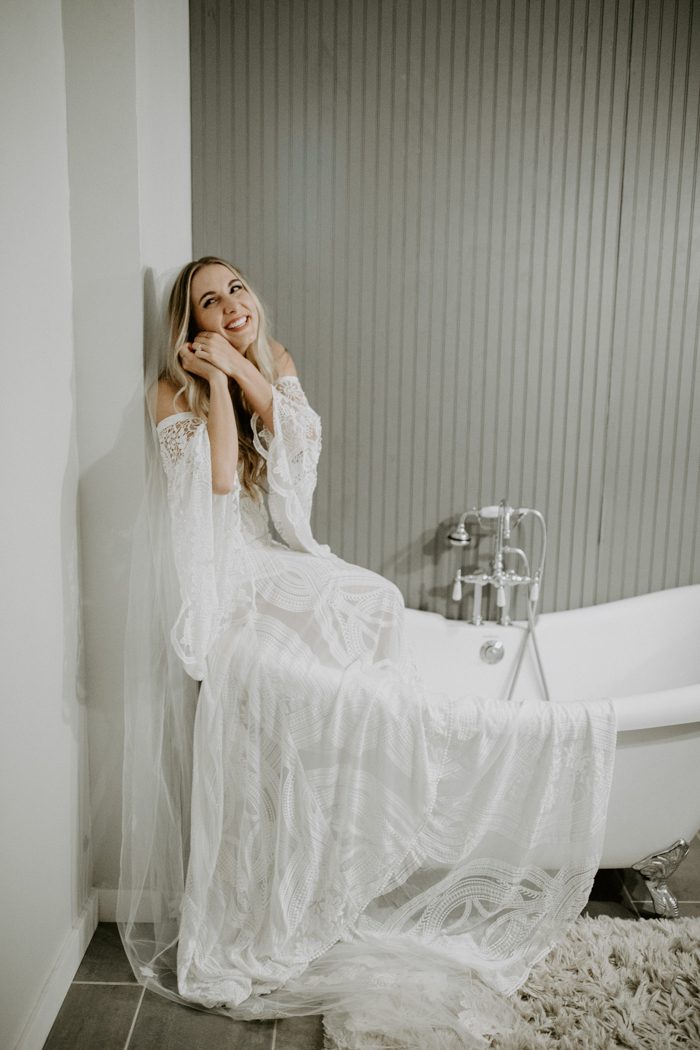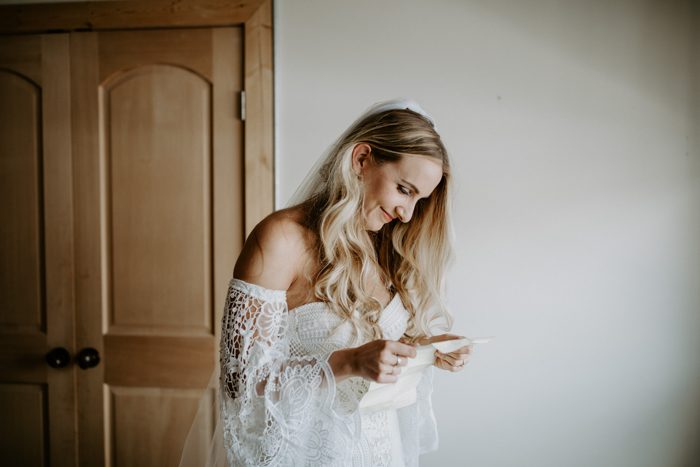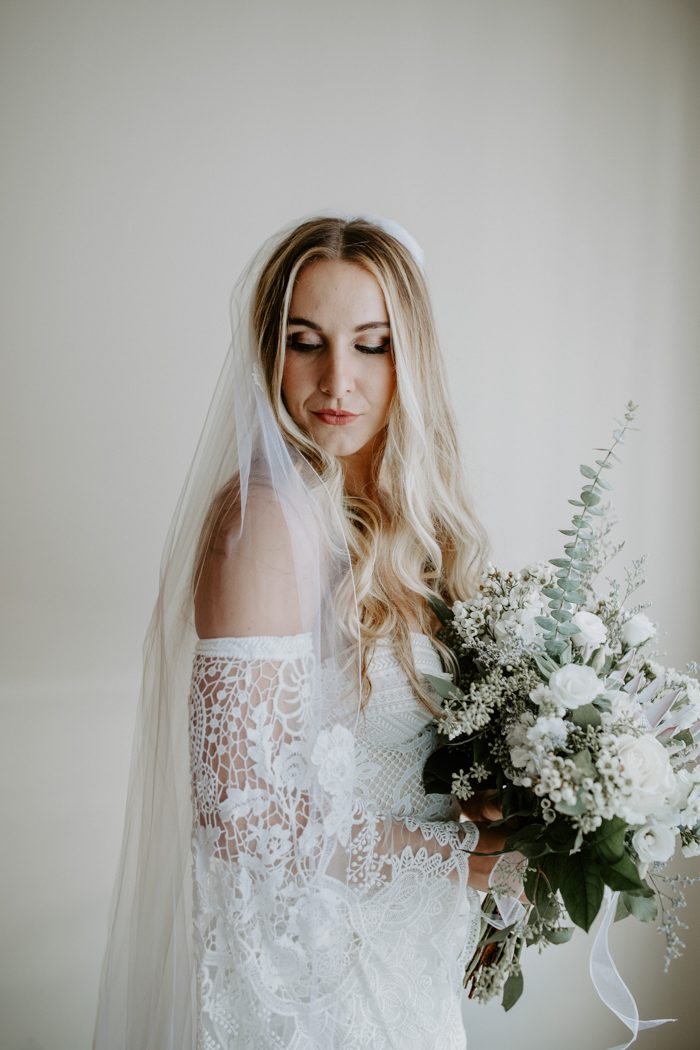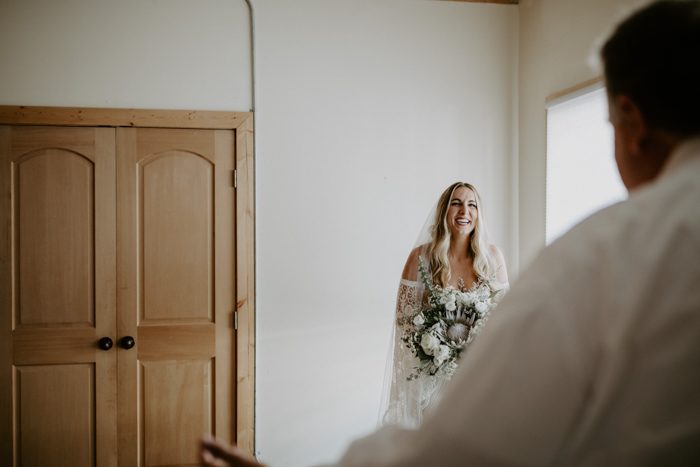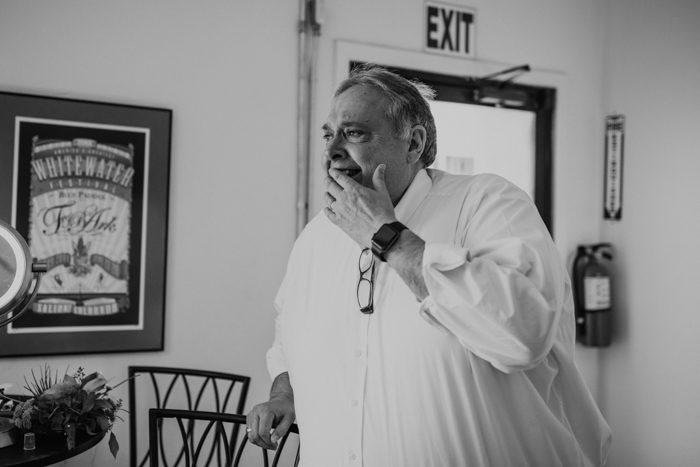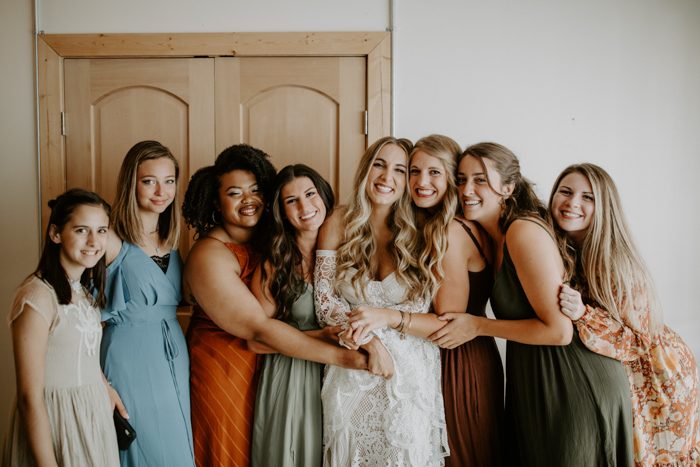 It was most important to us that we have a day that is reflective of us as a couple. My husband has a Master's degree in Sustainability and mine is in Social Work, so we love the way that people and planet work together. We wanted a day that celebrated the people who made us who we are and the places that formed us while still being mindful of what we invested in, both financially and emotionally.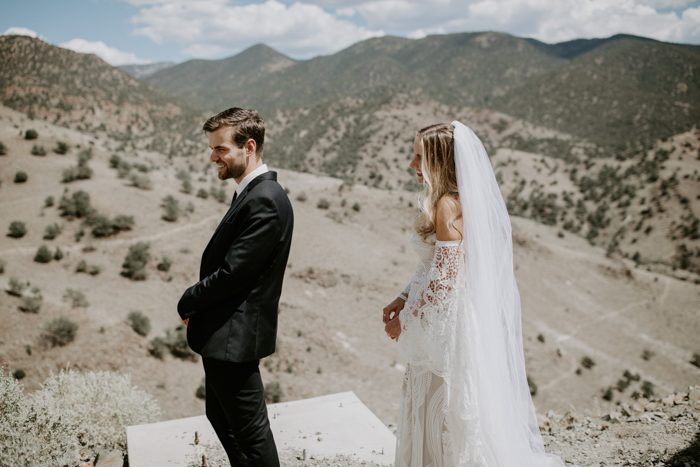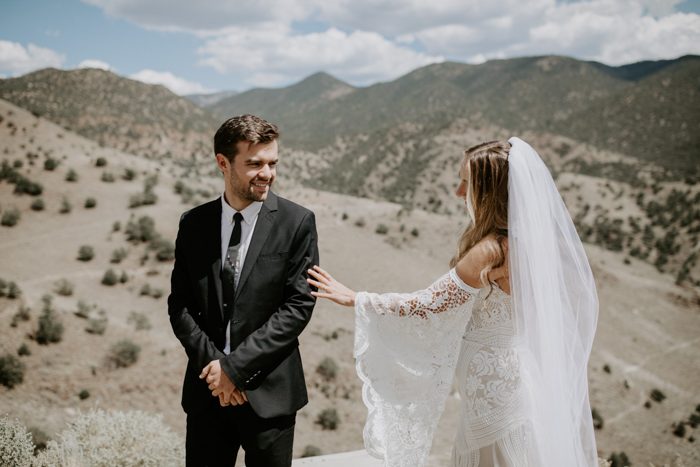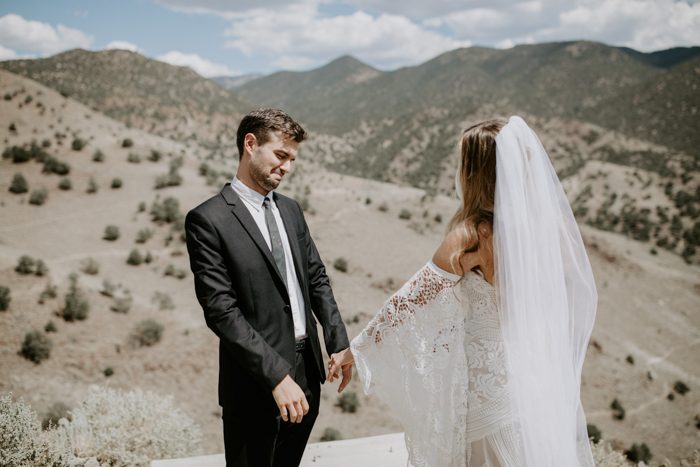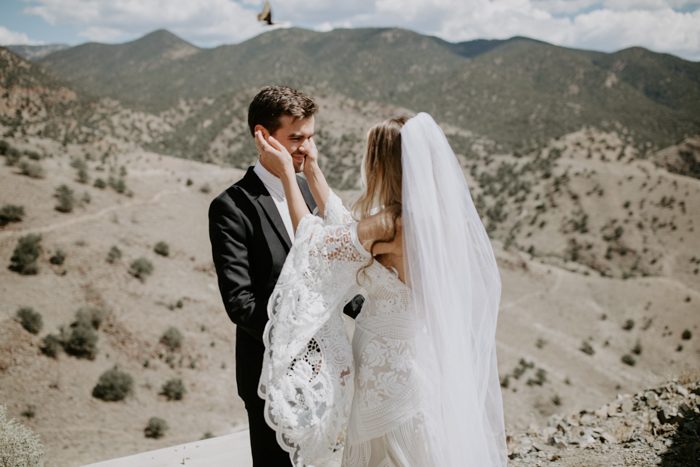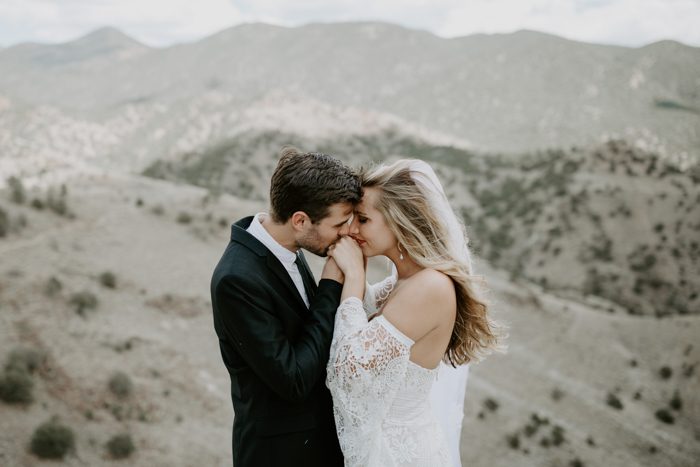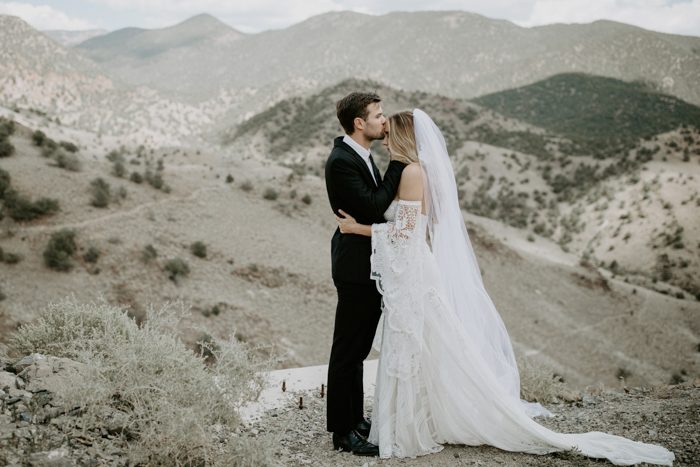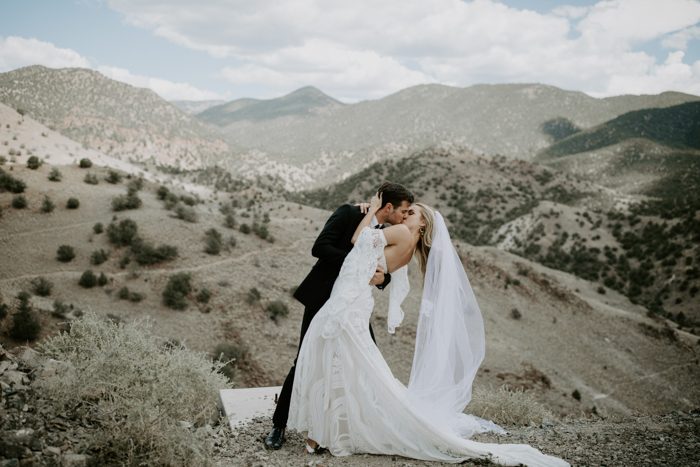 We chose Salida, Colorado because that's where Everett and I fell in love when we were working as backpacking guides one summer. It's a tiny mountain town that will steal your heart, and we wanted to take our guests on an adventure with us. We chose the ranch because it's owned by our friends, and they blessed us with the full space to us however we chose. We are truly so loved.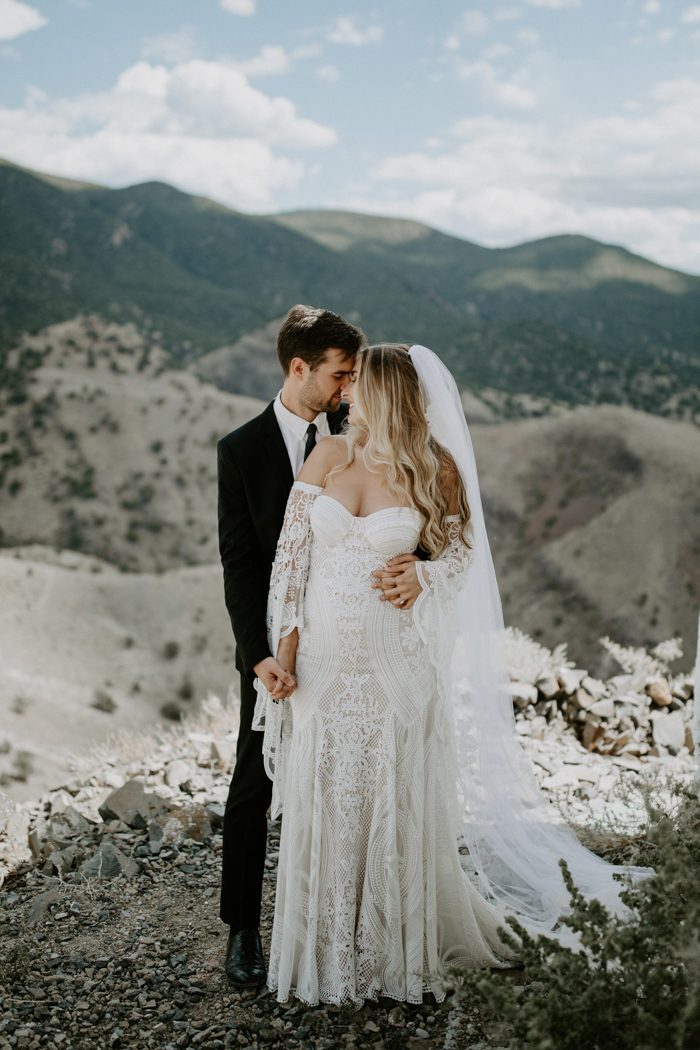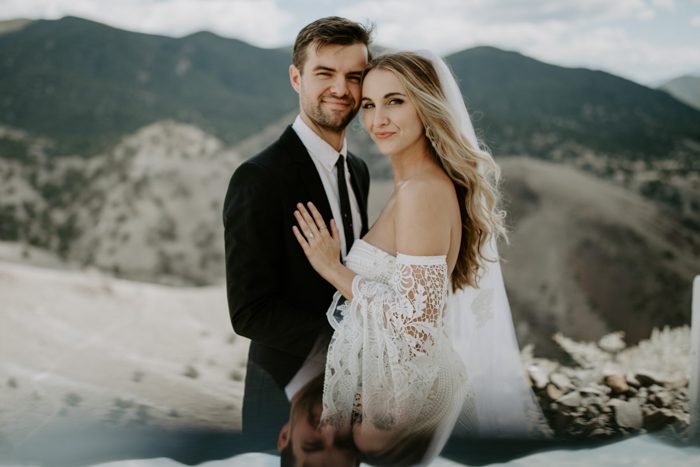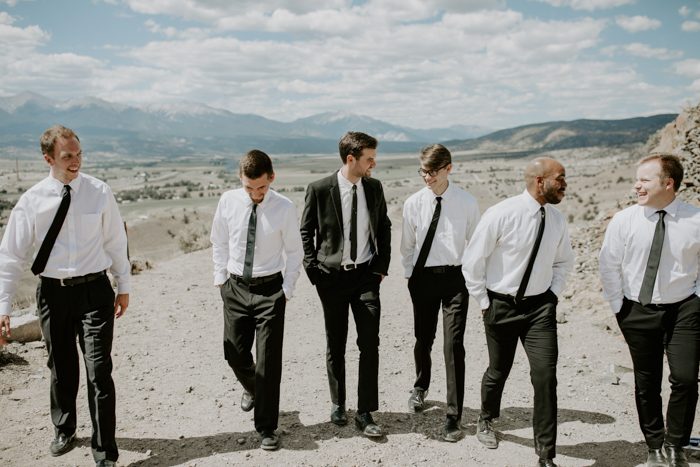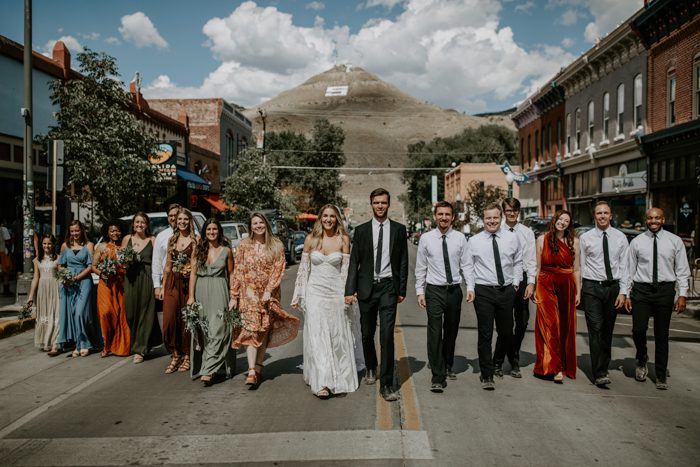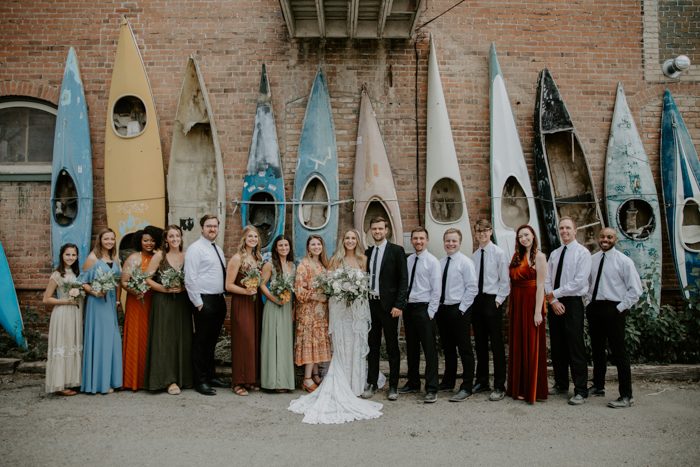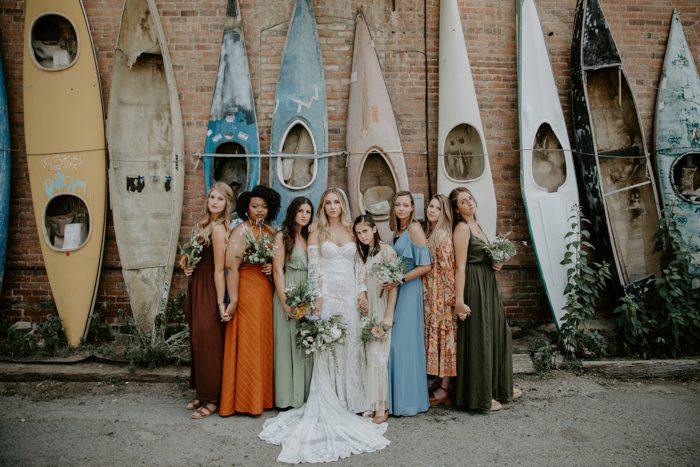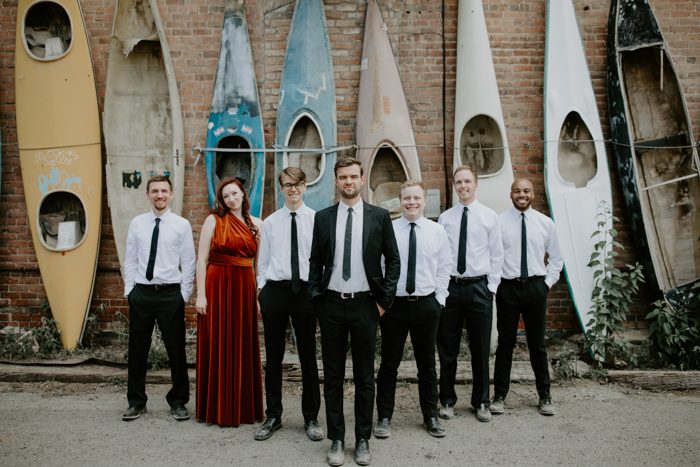 I wanted the colors of the wedding to work around the bridesmaids dresses, and I wanted the bridesmaids to choose their own dresses. So we went to the mall, chose dresses we liked, laid they on the floor to make sure the colors matched, and then that was the wedding scheme (I think most of their dresses were $20-40 with a couple outliers, but everyone chose their own)! From there, I just went to estate sales and thrifted (the rug down the aisle was $10, and I'm a sucker for a bargain).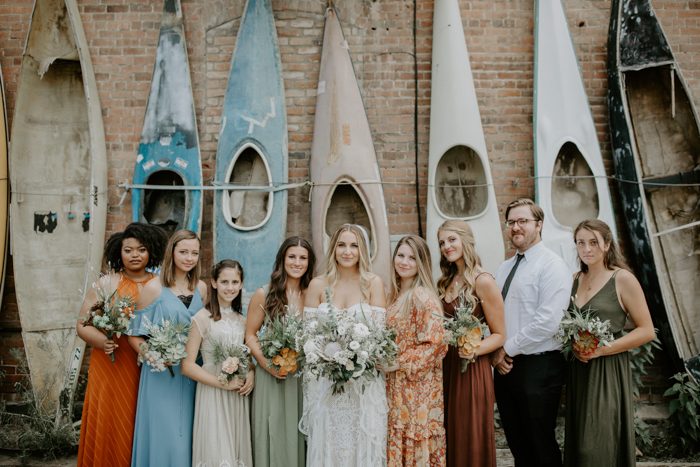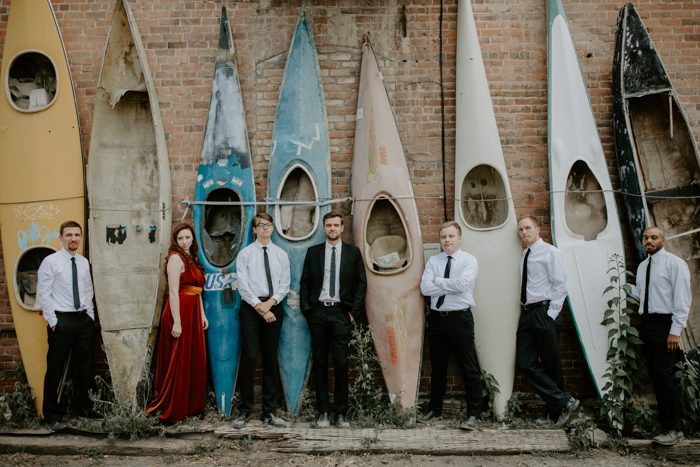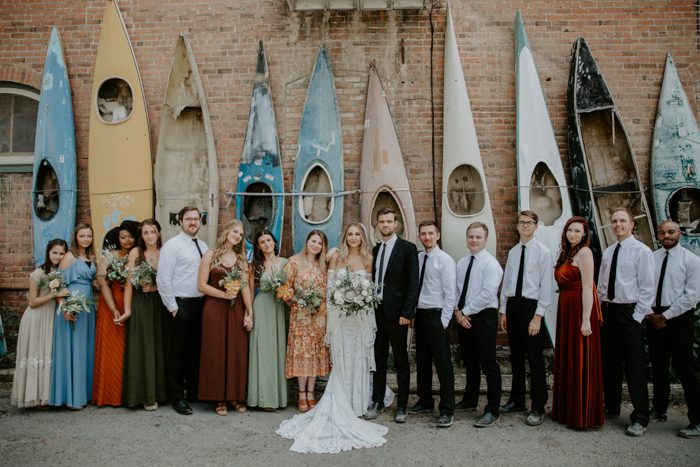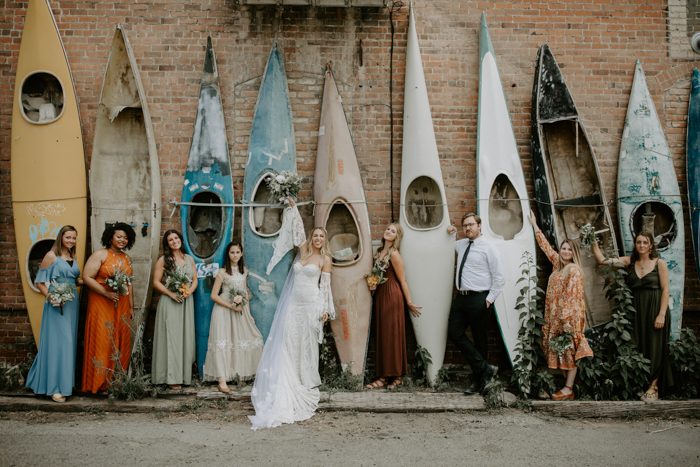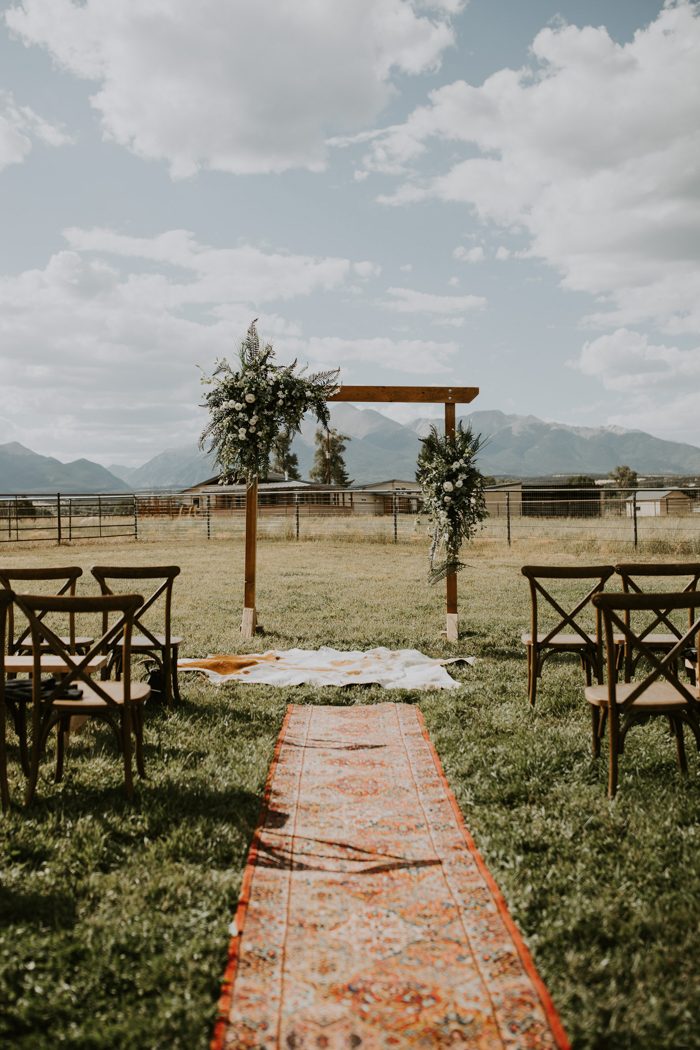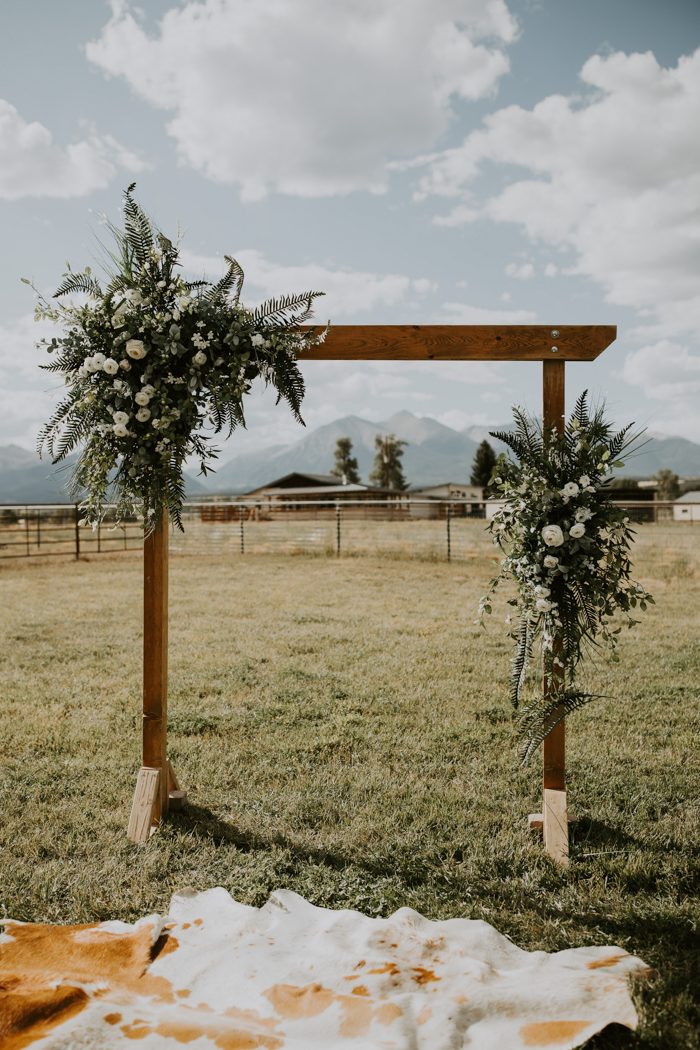 All the flowers in the wedding are artificial, so they can be used again. It was important to Everett that we have a no waste wedding, so most of the decor was rented or borrowed (thank you Megan from Bartaco in Nashville!) and all the food was composted and plates and utensils were recycled. Also, I gave my mom and two aunts full reign on the flowers, and they crushed it.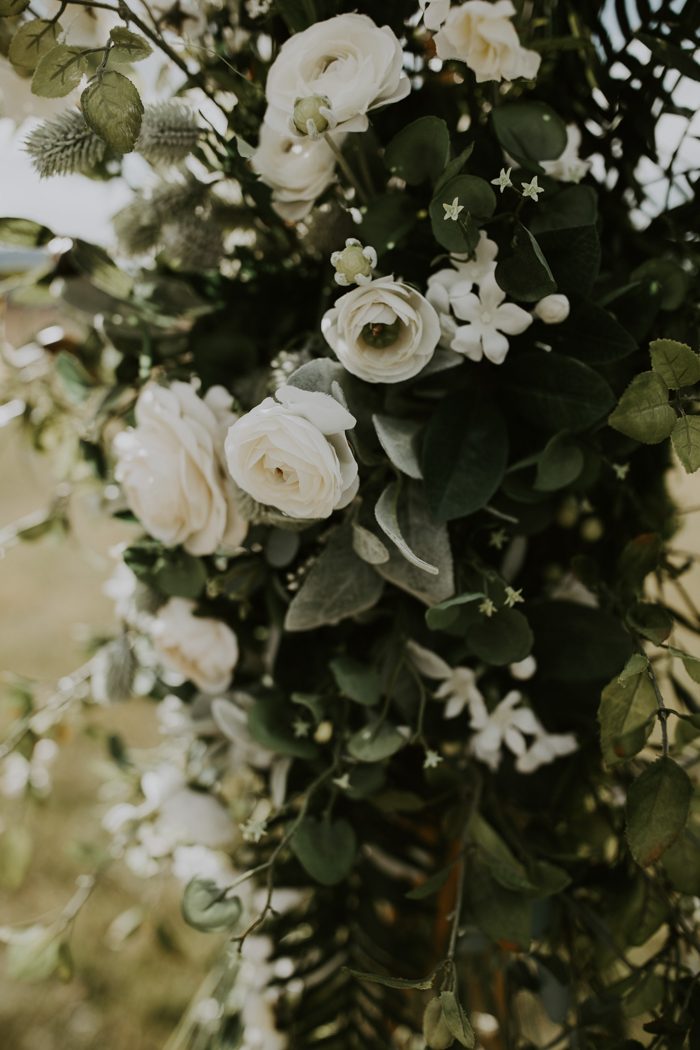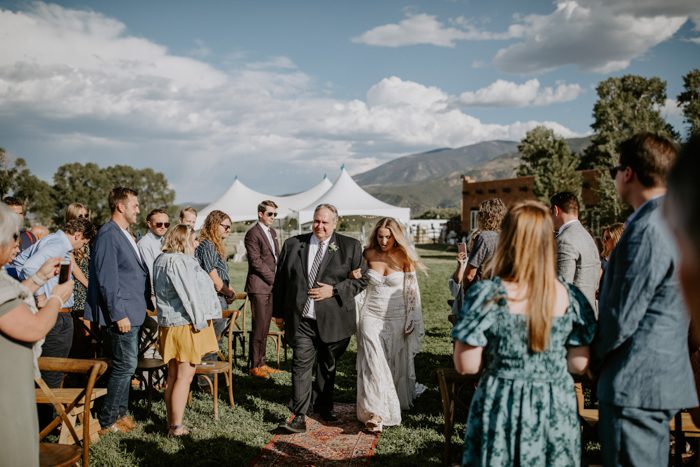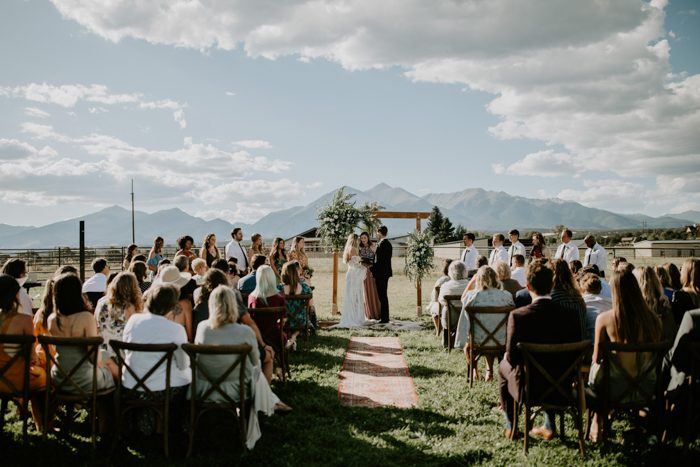 Our ceremony was about equality. It was very important to us that our words be fair and equal, having nothing to do with gender, but everything to do with our love and commitment to each other as people. Our officiant was so thoughtful about the phrasing of not only our vows, but the entire ceremony. "I promise to help you when you need it, and step aside when you don't." and "if you have to carry the weight of the world on your shoulders, I'll be right there to carry the weight with you." were both parts of our vows that I think about often. I love the mutually shared respect in our words and recognition of each person as whole.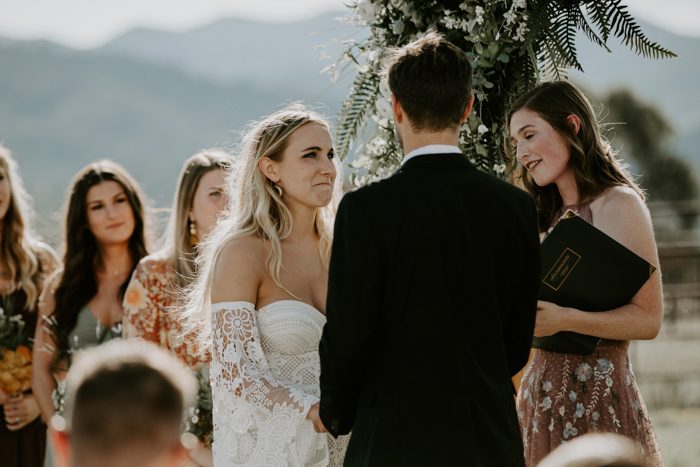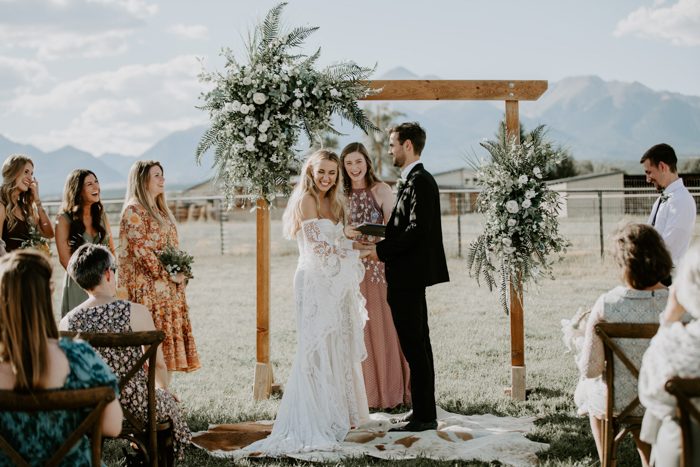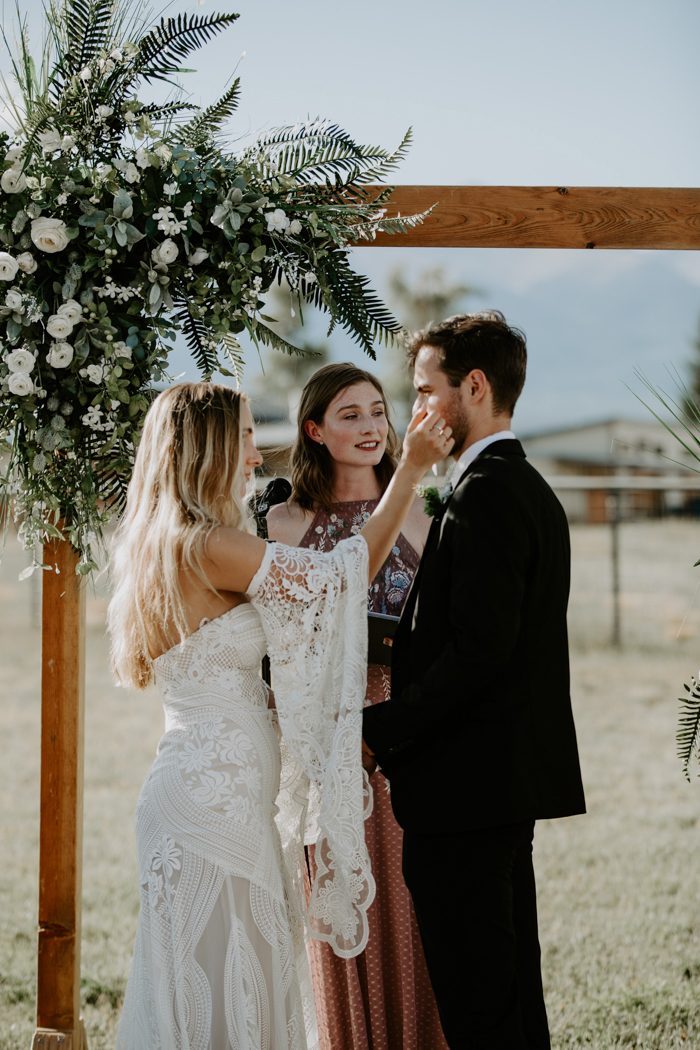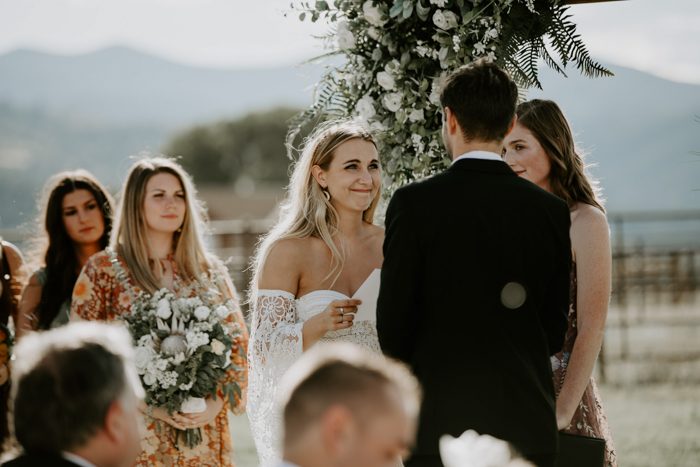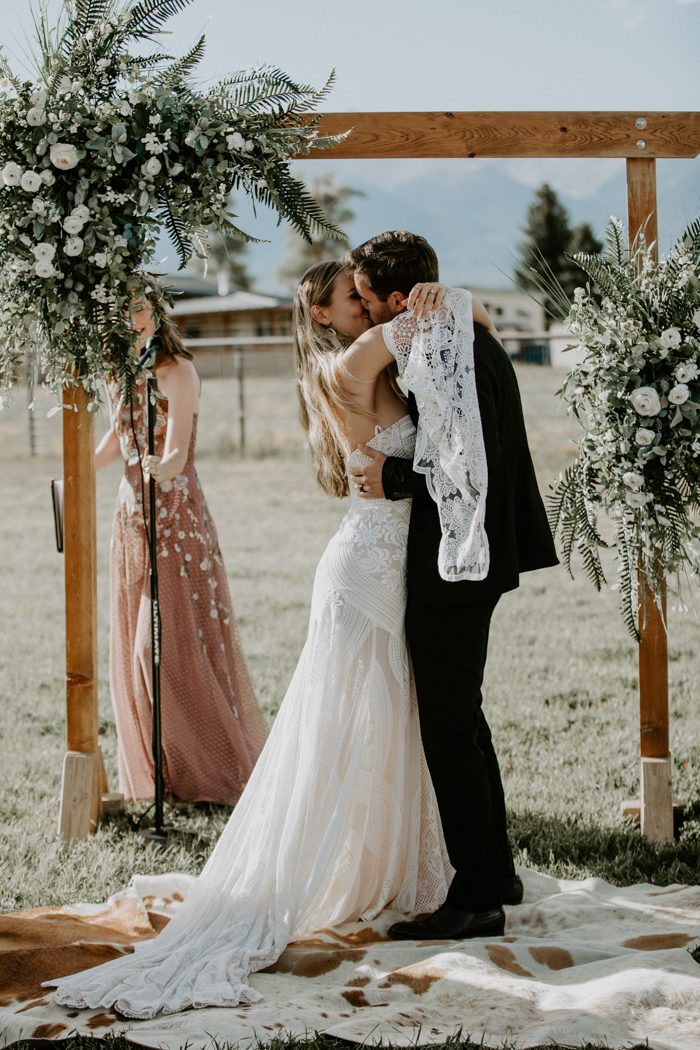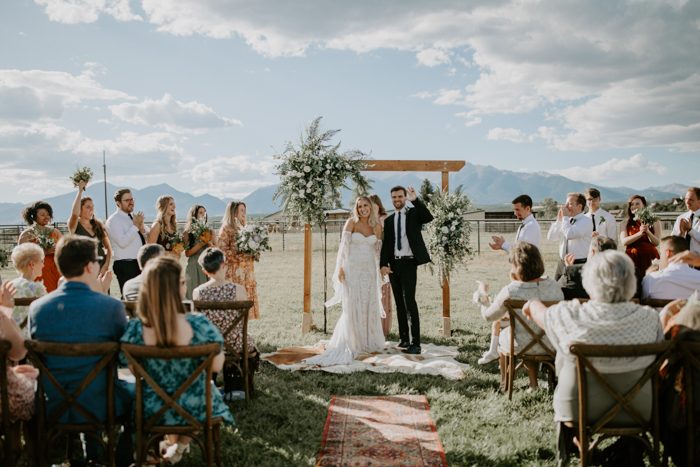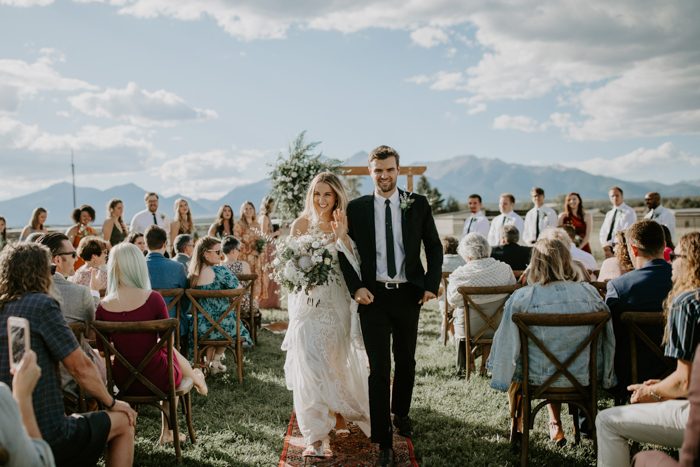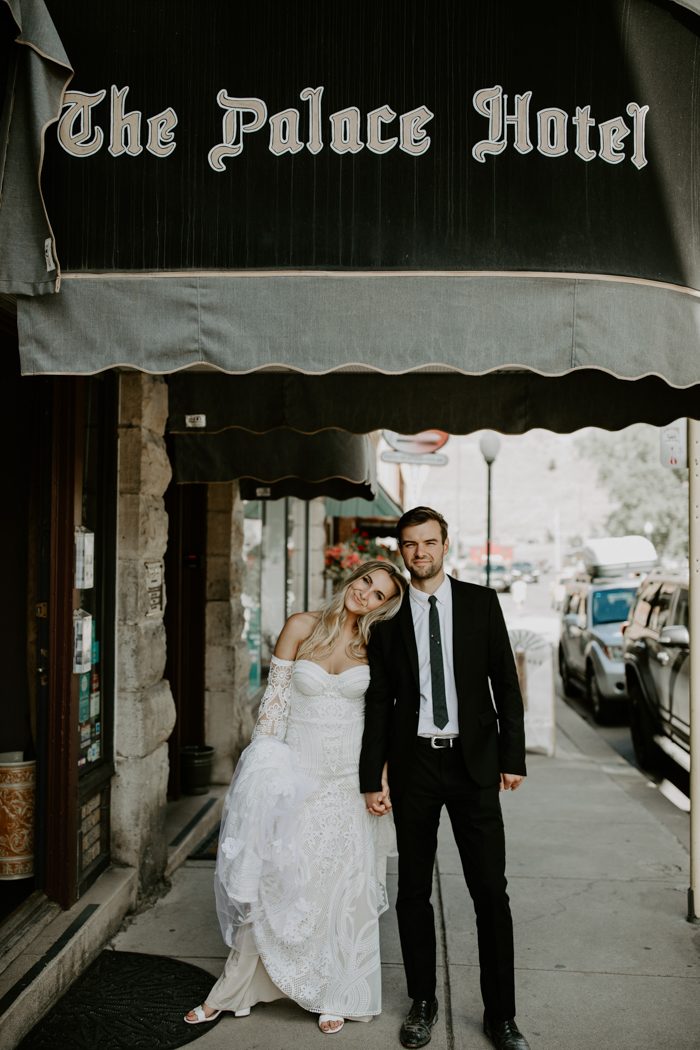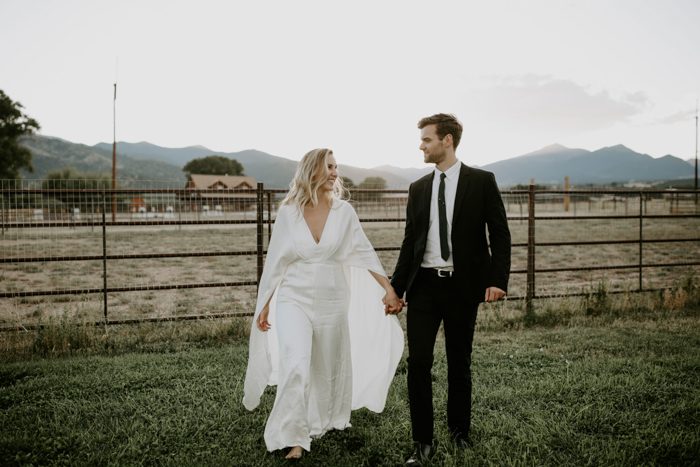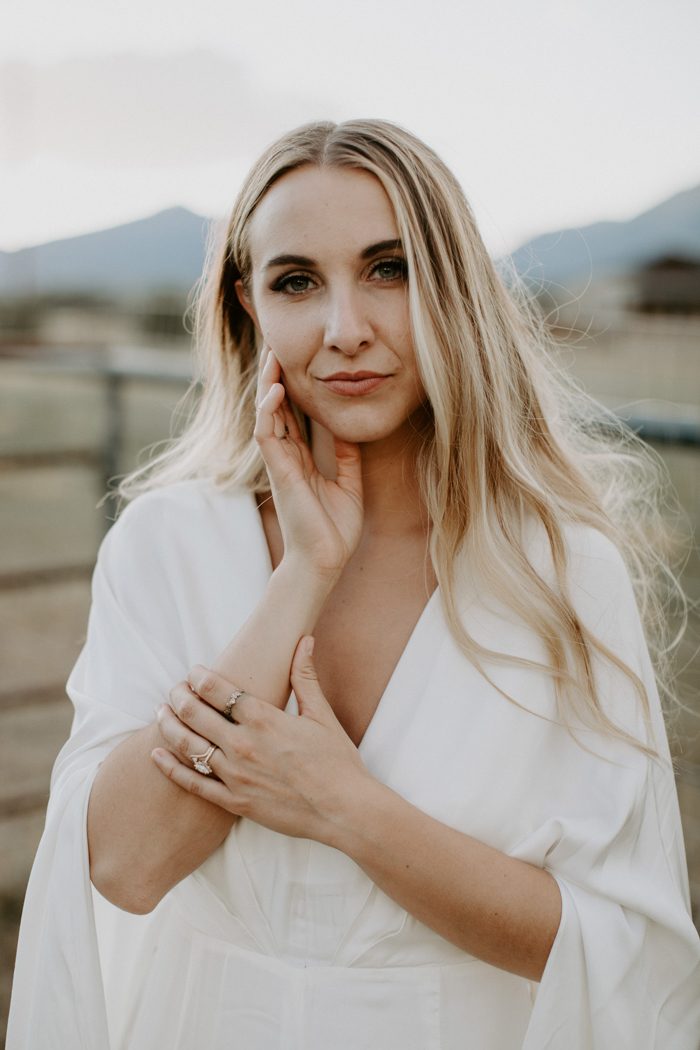 Allie Chambers Photography is amazing. She embraces the awkward moments while also coming prepared with a vision. She creates an environment that fosters reflection and fun so seamlessly!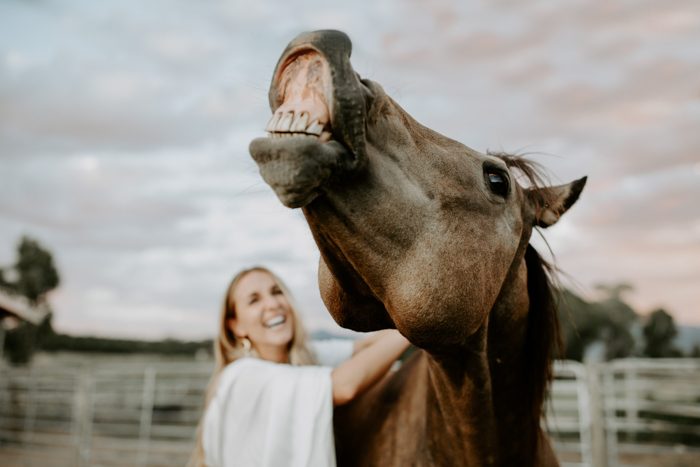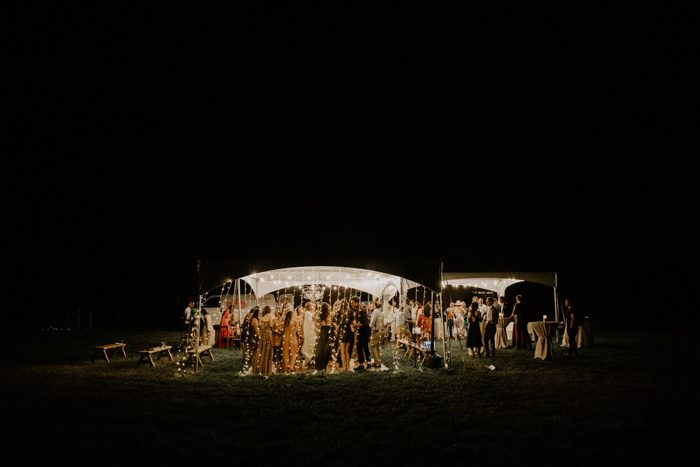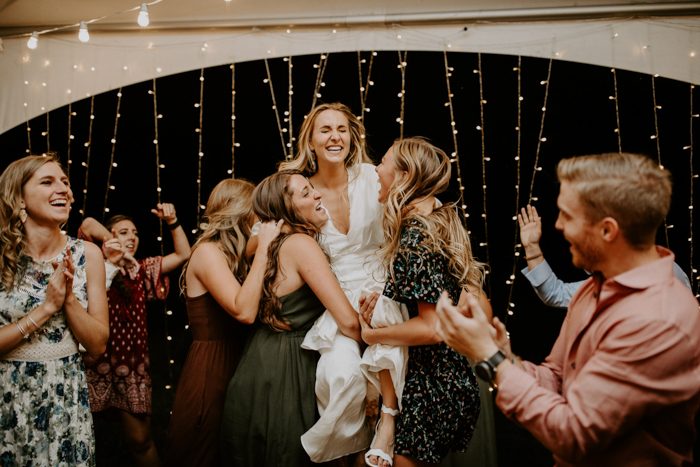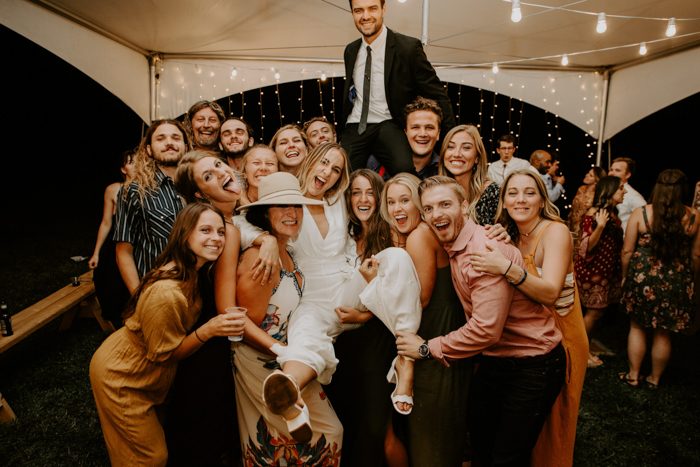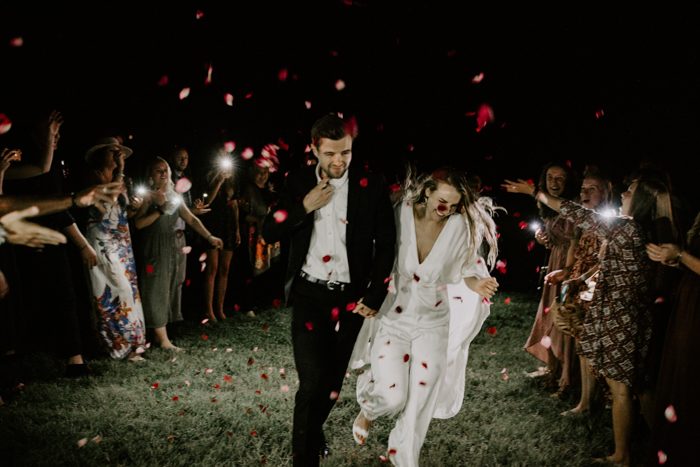 Congratulations JanieLynn and Everett, we're so inspired by your no-waste wedding day! Many thanks to Allie Chambers Photography for sharing all the goodness with us. Into these eco-friendly vibes? We think you'll love this wildflower wedding in Olympia, Washington.