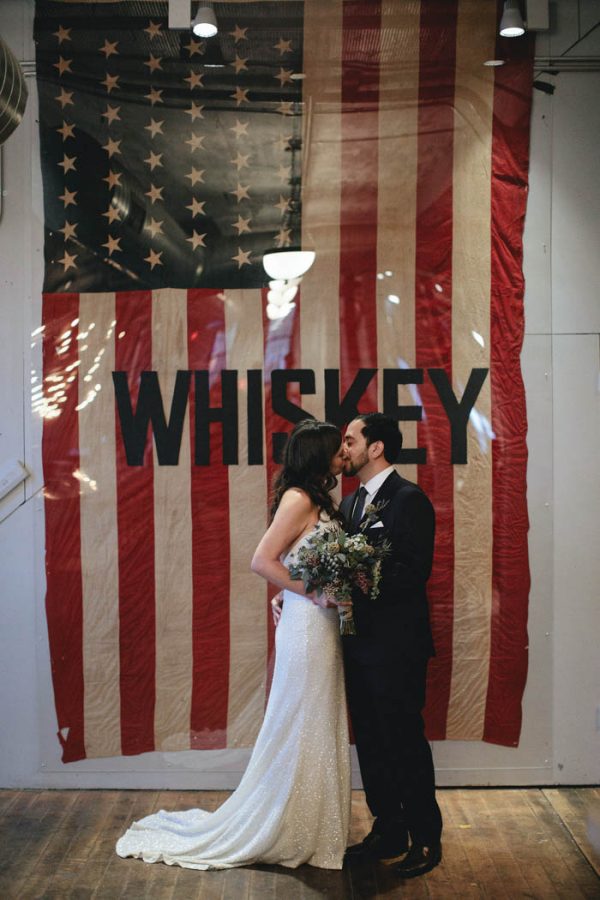 Nora and Andrew's wedding at Journeyman Distillery was as cool and stylish as it was sentimental. The distillery was located in one of the couple's favorite weekend spots in Michigan, and they visited this particular distillery on the day they bought their first piece of furniture as a couple. To pay tribute to both of their religious traditions, they had a mixed Jewish-Catholic ceremony under a chuppah that was passed down from Nora's brother's wedding and will continue to be passed down through the family. The couple also gave some extra special nods to their beloved Chicago Cubs with custom cookies for the guests to enjoy at the reception and with custom Cubs socks worn by the groom and groomsmen. We love all the sentimental details this sweet couple incorporated, and Sally O'Donnell Photography captured every detail beautifully!
The Couple:
Nora and Andrew
The Wedding:
Journeyman Distillery, Three Oaks, Michigan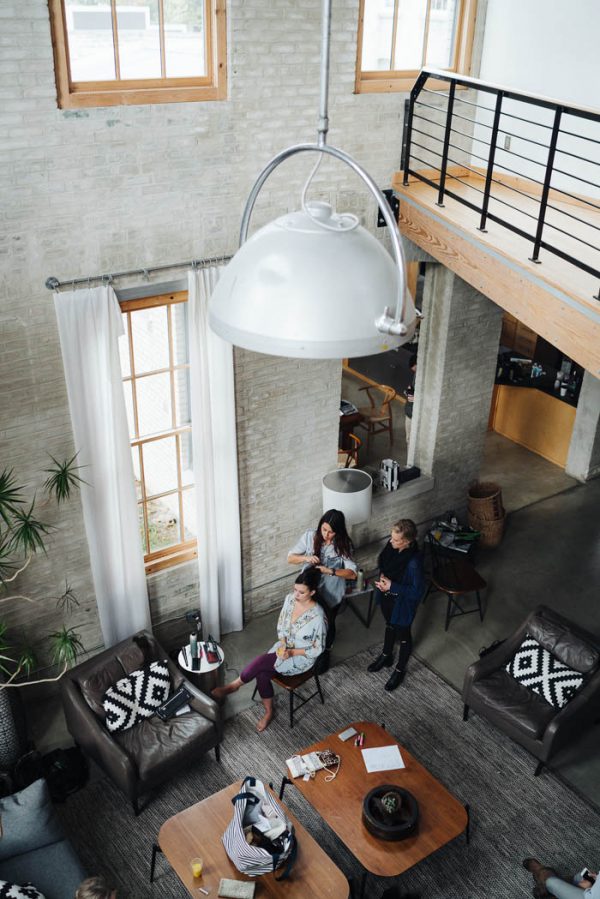 Ever since Nora was young, she has been visiting the Harbor Country region of southwest Michigan to stay with family and friends during summer weekends. Harbor Country is a collection of eight towns that run along the tip of Lake Michigan. Now as a couple, the area has become one of our favorite weekend spots for antiquing, beach time, dunes hiking, and brewery/winery/distillery hopping.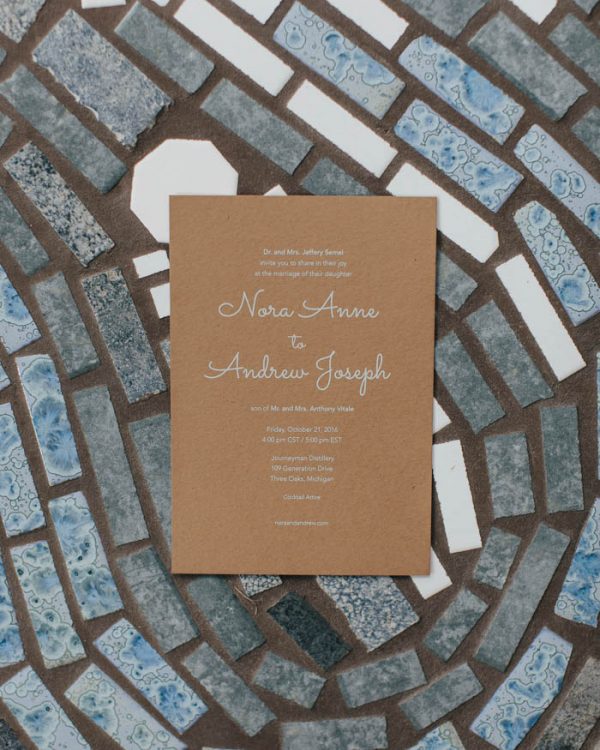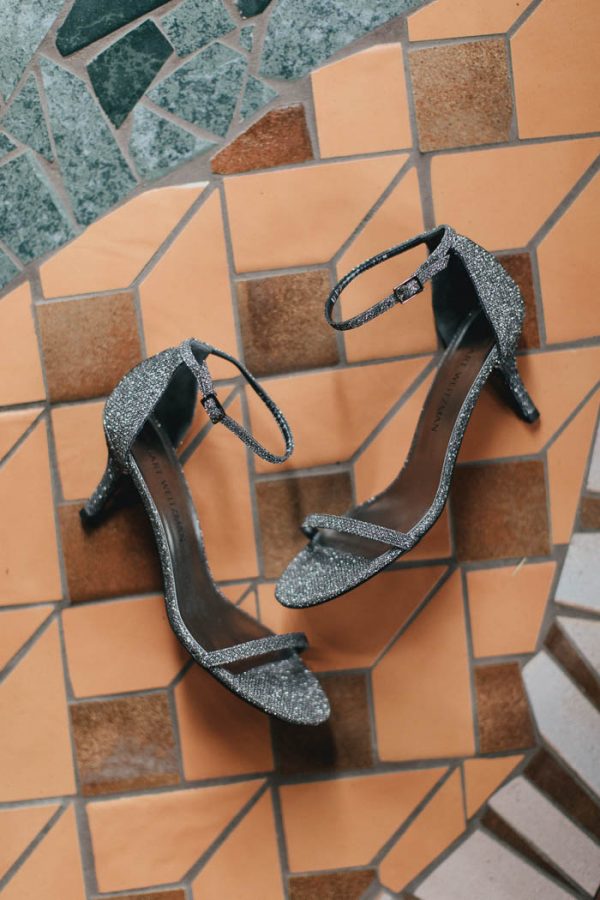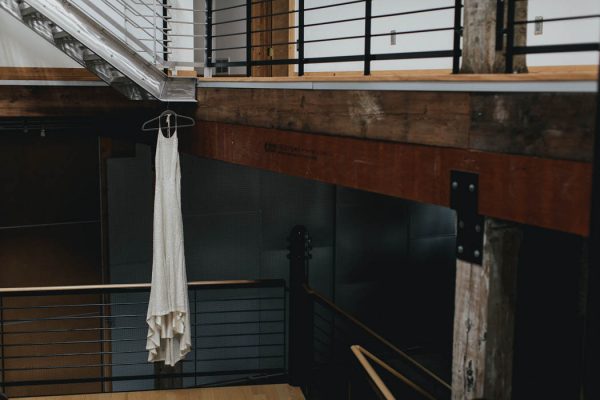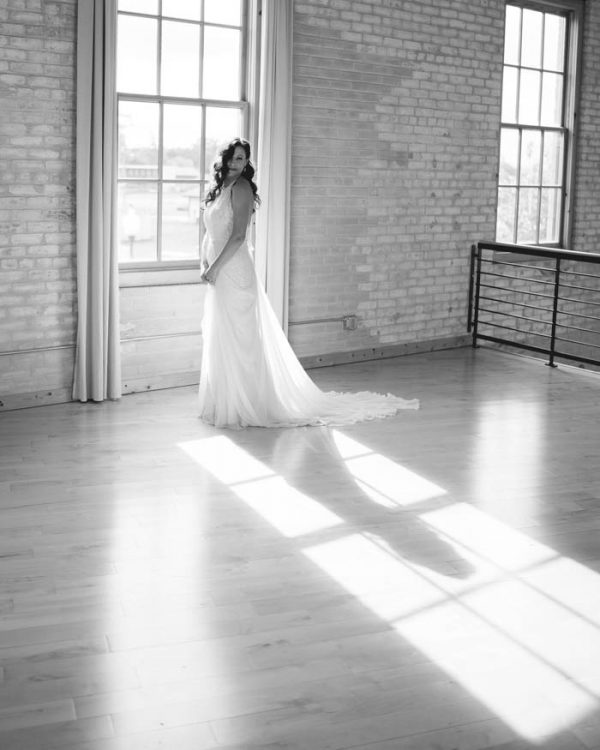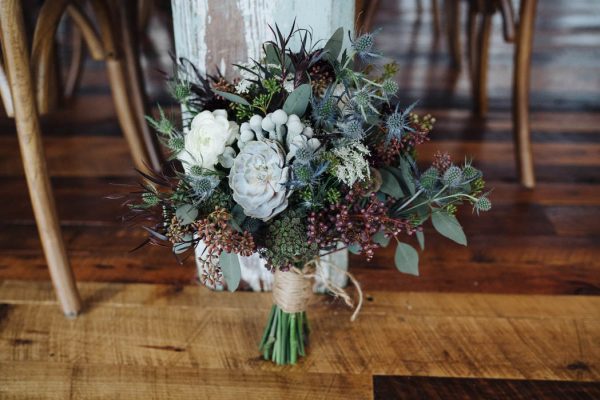 We wanted to get married in a meaningful location where we could create a weekend getaway without asking the majority our family and friends to travel too far. Only an hour and twenty minutes from Chicago, the Journeyman Distillery in Three Oaks, MI was the perfect venue for creating a wedding with city-vibe in the country. During Andrew's first trip to Harbor County, we stopped at the Journeyman Distillery for a cocktail and lunch after purchasing our first piece of furniture together at a nearby gallery. When we decided to get married, the Journeyman was the first place on our list because of our fond memories of that day picking out something that represented our future life together.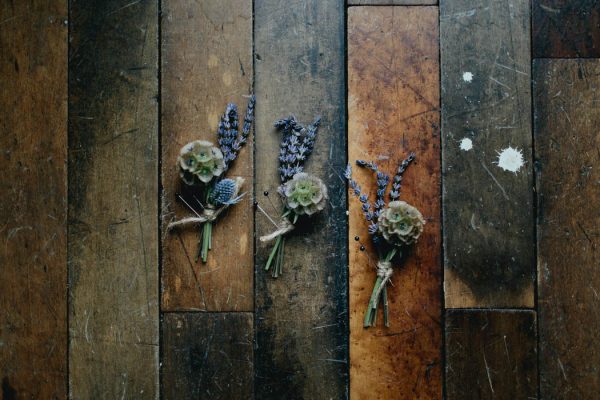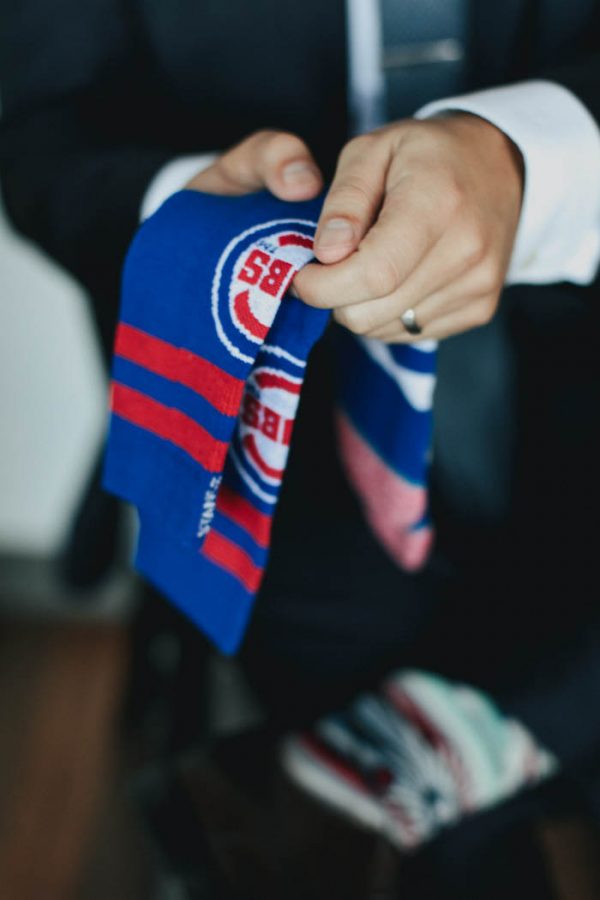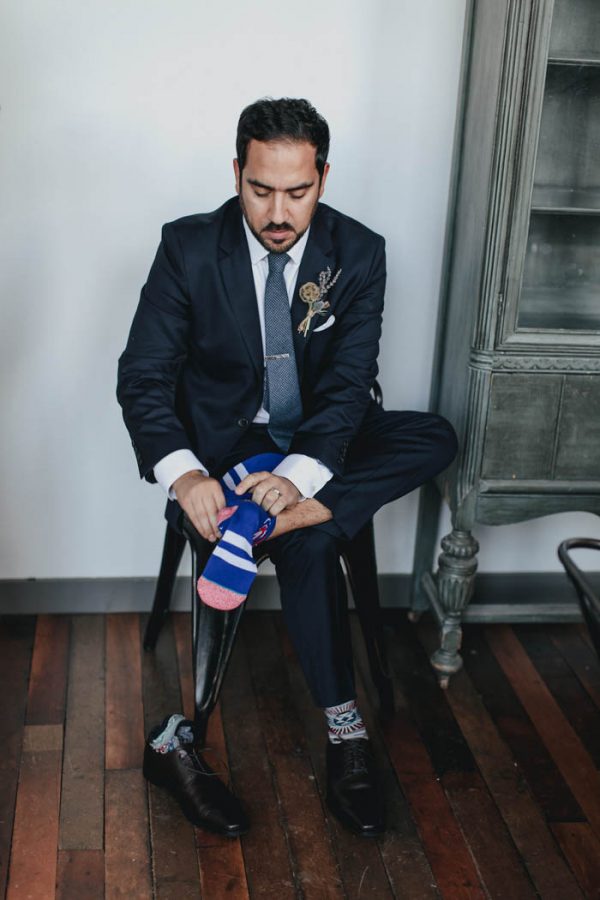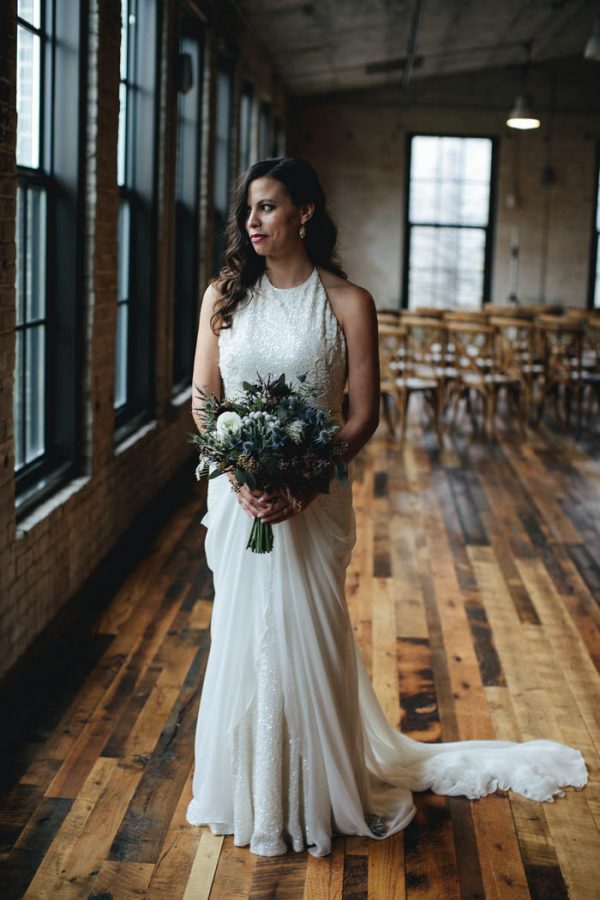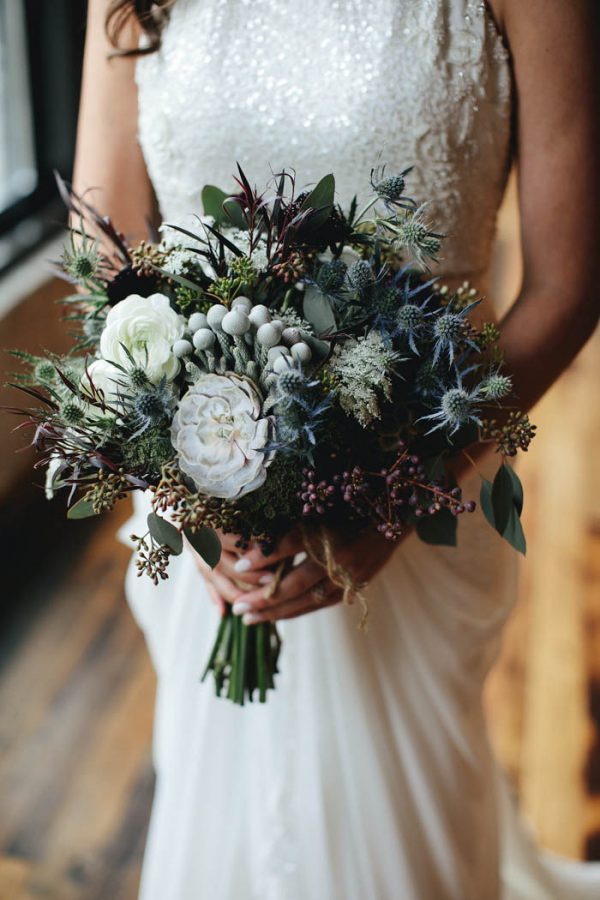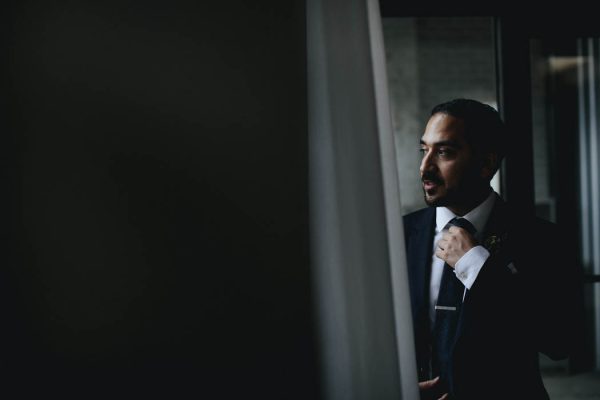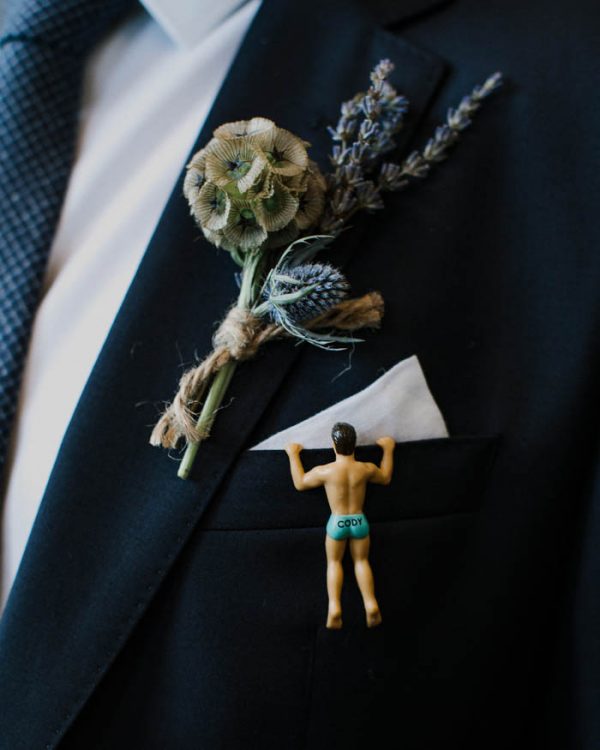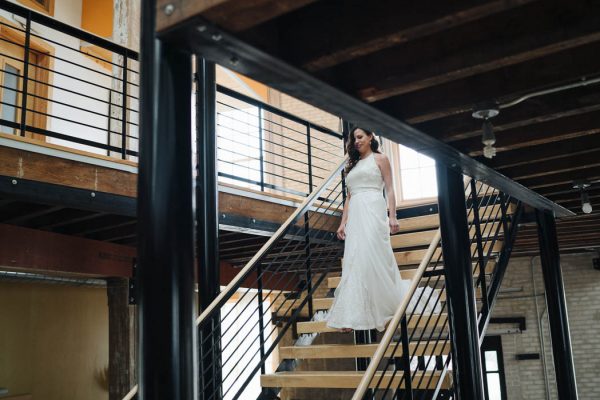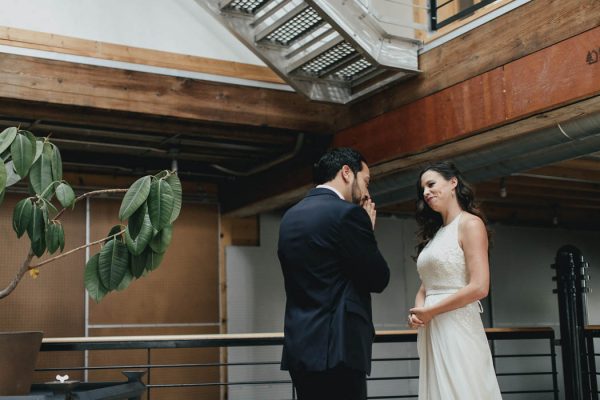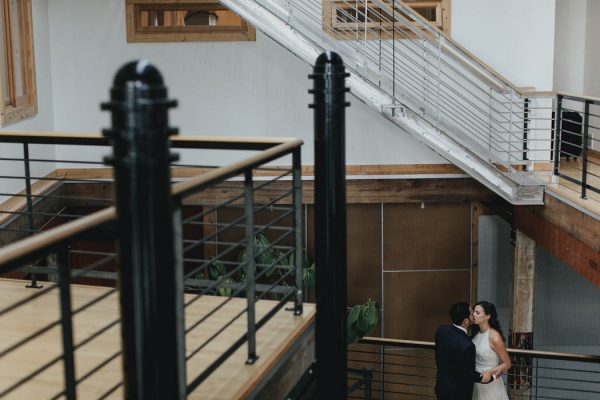 To represent our respective religious backgrounds, we were married by both a Rabbi and a close friend of the Catholic faith. We were married under a Chuppah, which in the Jewish tradition signifies the couple's new home together as husband and wife. It is open on all sides representing our commitment to creating a home that will always be open to friends and family. The Chuppah cover was made by Nora's mother for the wedding of her brother and sister-in-law. It will be passed down to other family members who wish to use it. We plan to embroider the names of everyone in our family that have married under the canopy. The birch branches of the Chuppah were decorated with olive branches to represent Andrew's Sicilian heritage.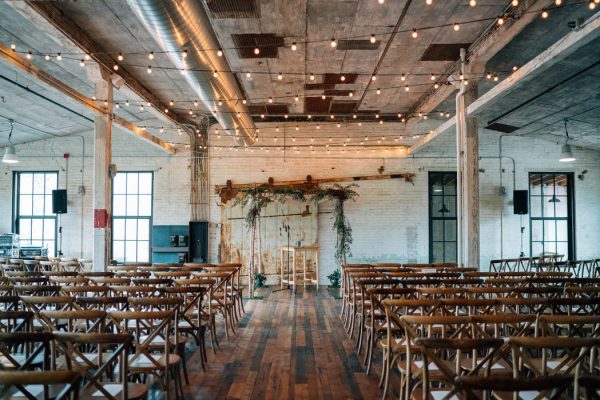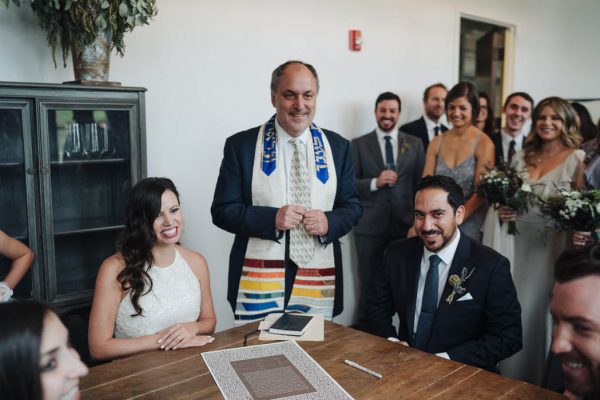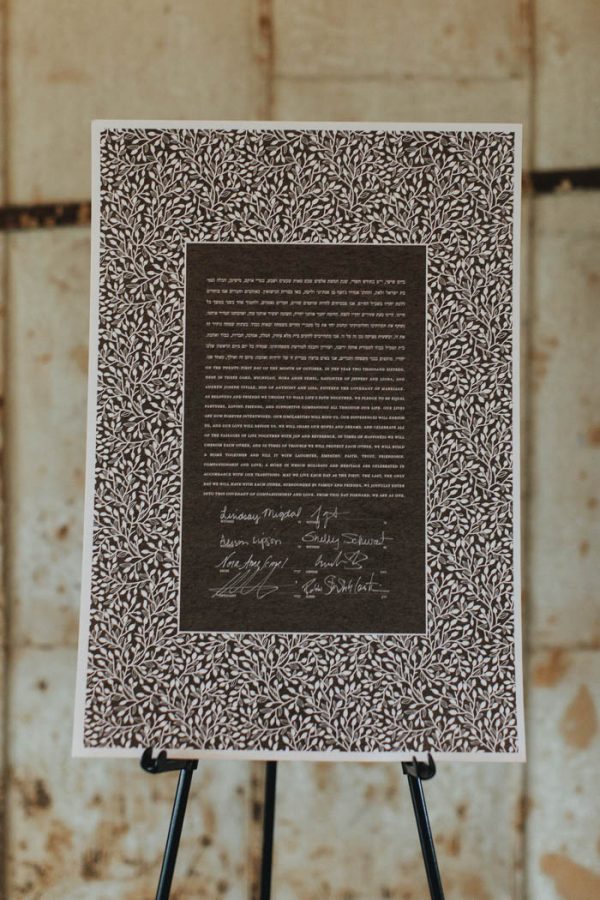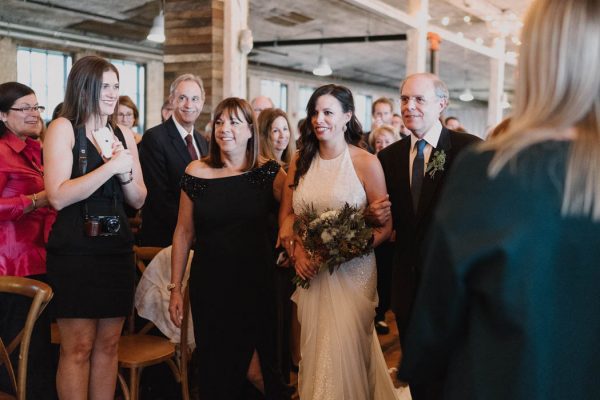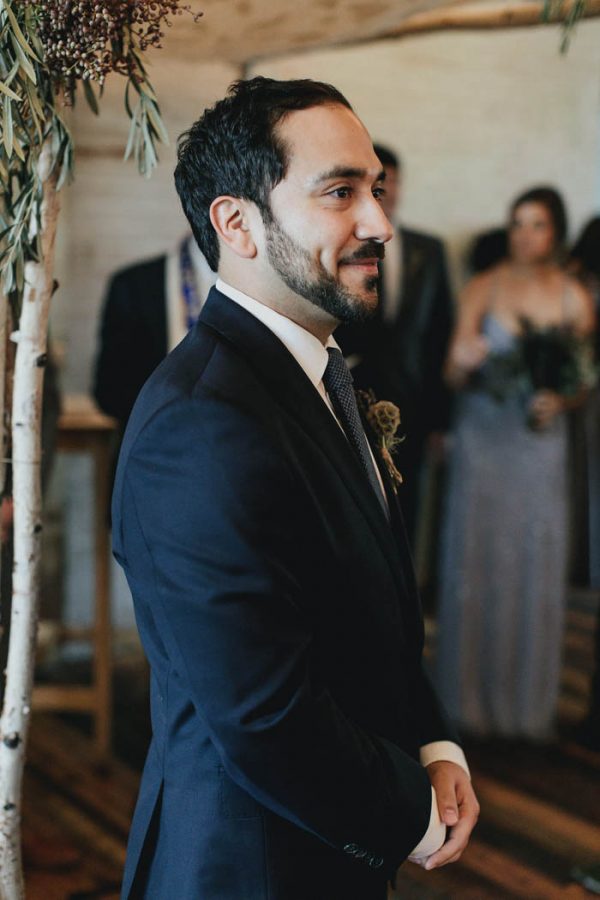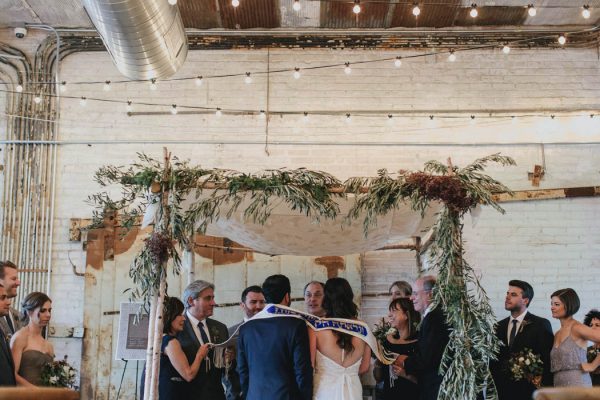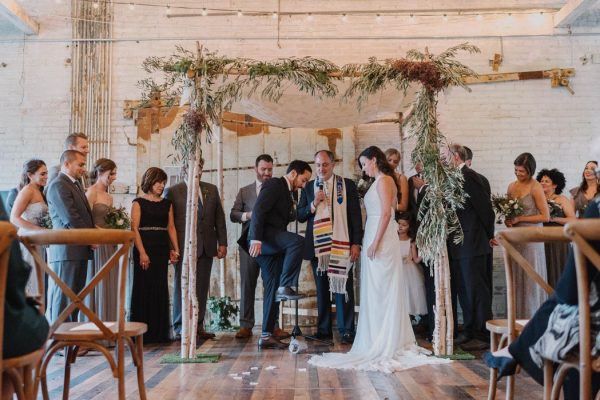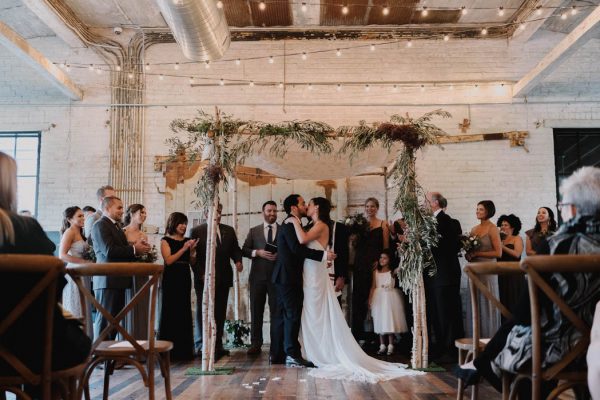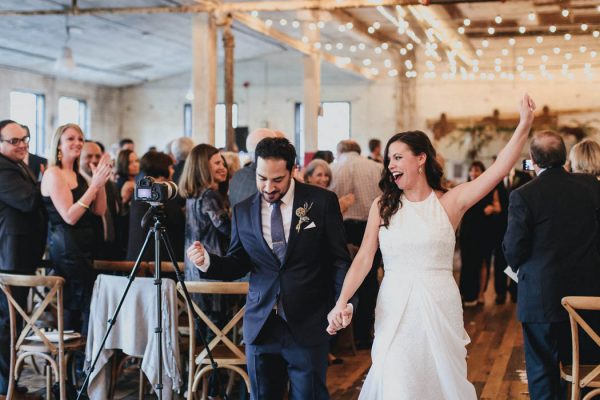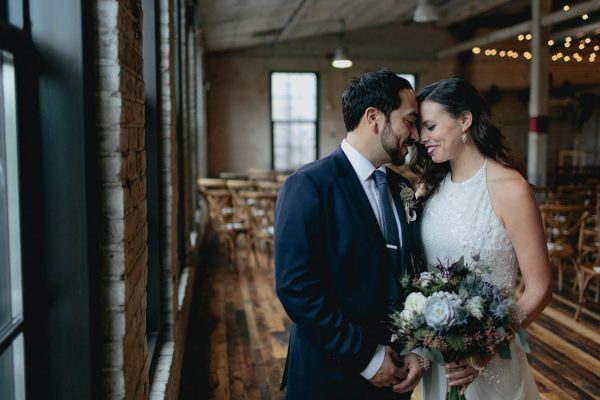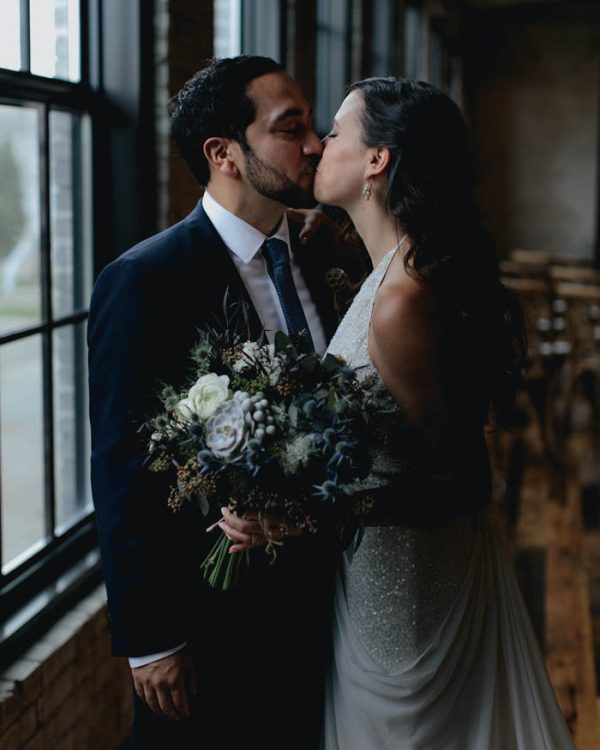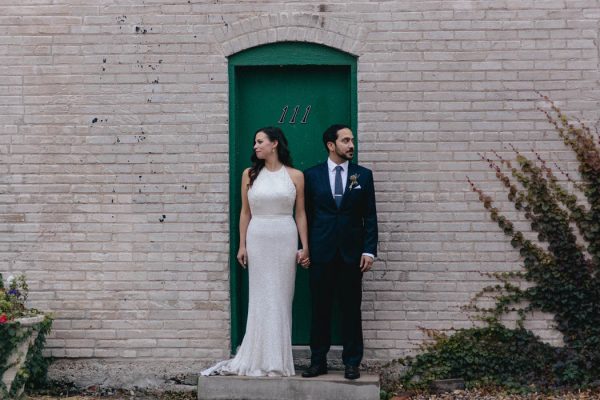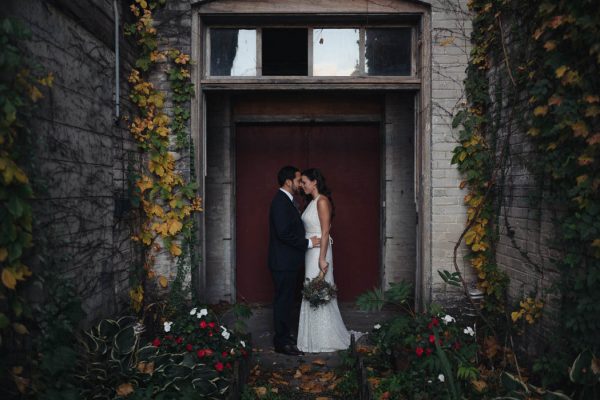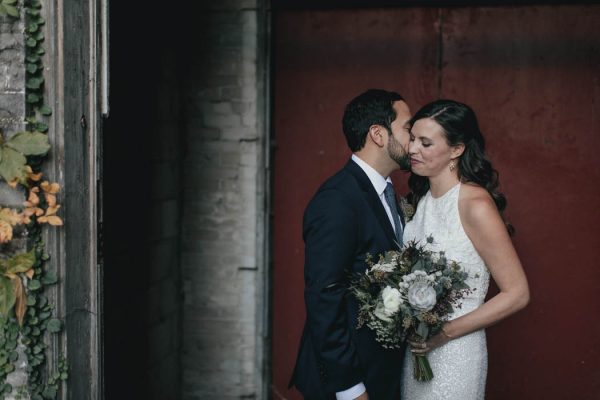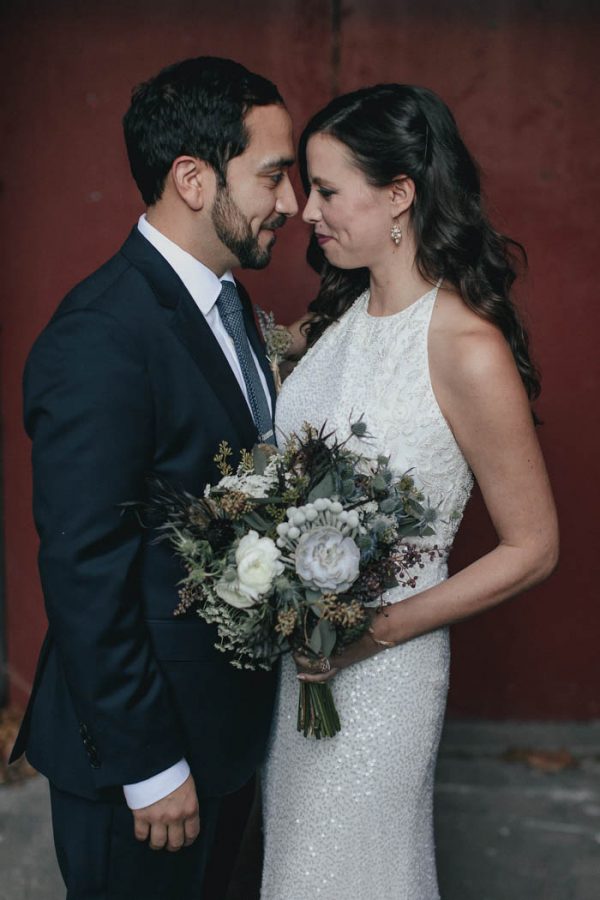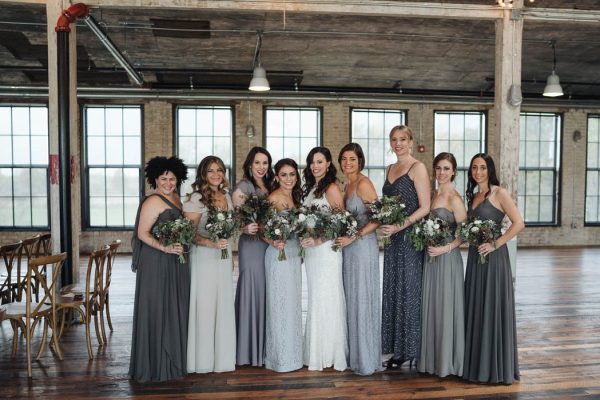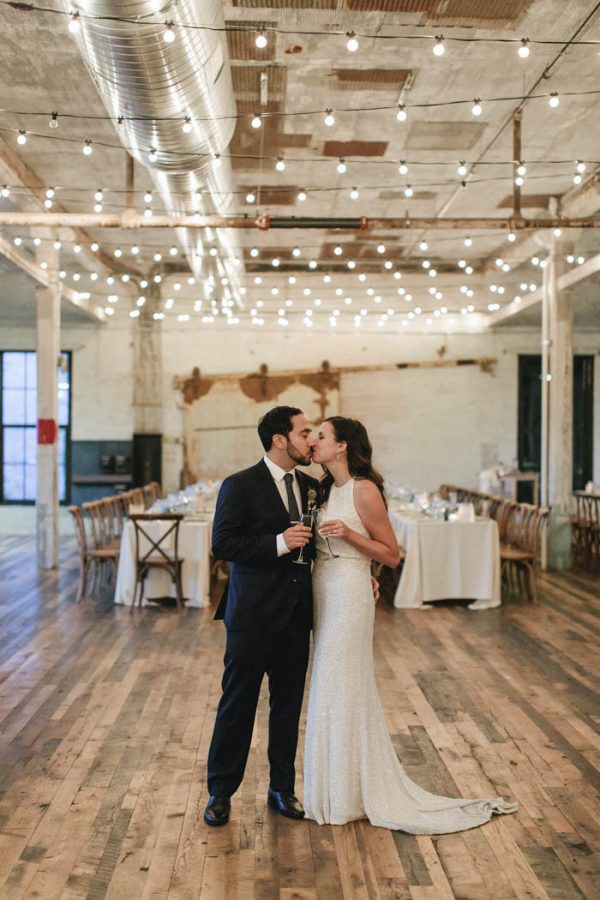 Sally O'Donnell and her husband Nick were a dream to work with on our wedding day. They integrated seamlessly into our plans for the day from the moment they arrived. Sally knew exactly how to pace out pictures with our family and bridal party, and Nick kept the groomsmen entertained throughout the photo sessions. They captured everything we asked for and more. Their eye for beautiful lighting and framing is exceptional. I didn't have to worry about anything with Sally and Nick. They perfectly captured our spirits and the joy we felt that day!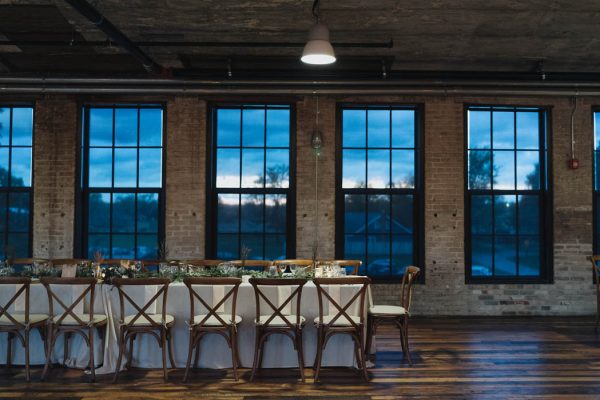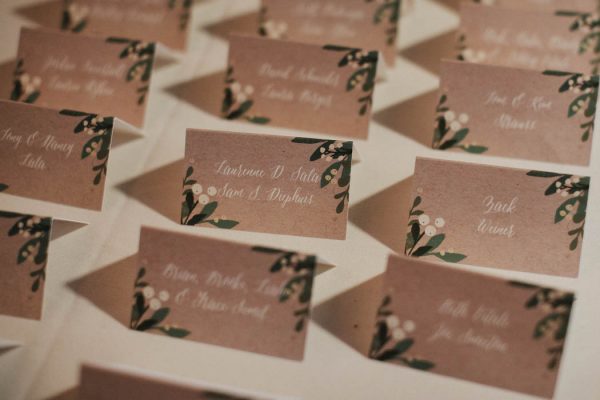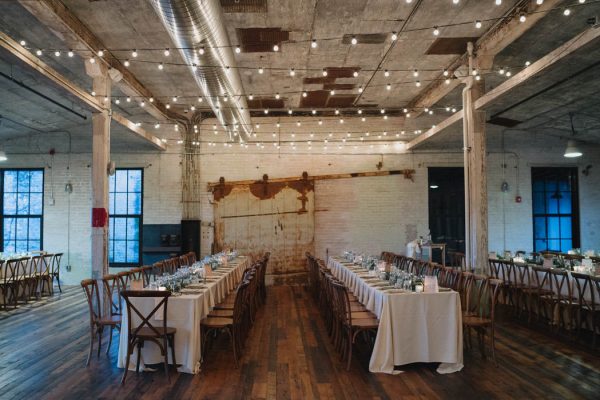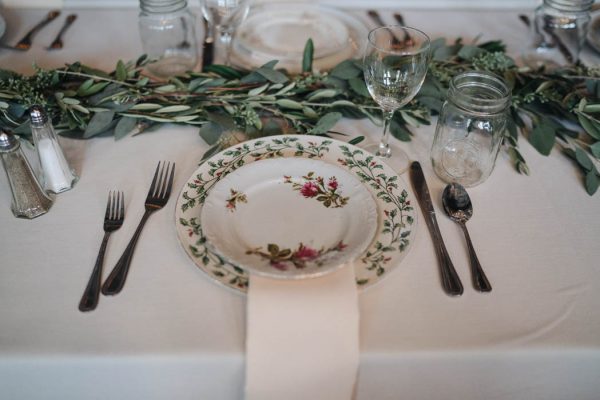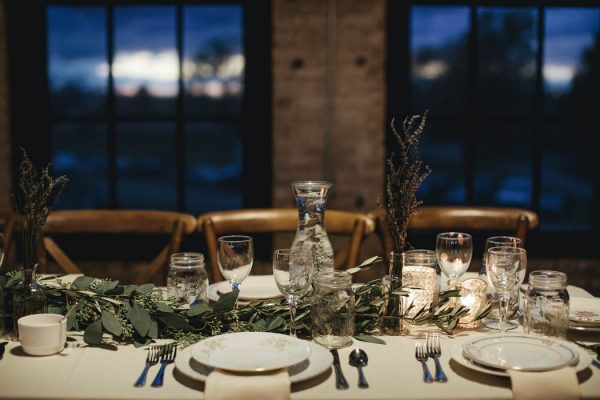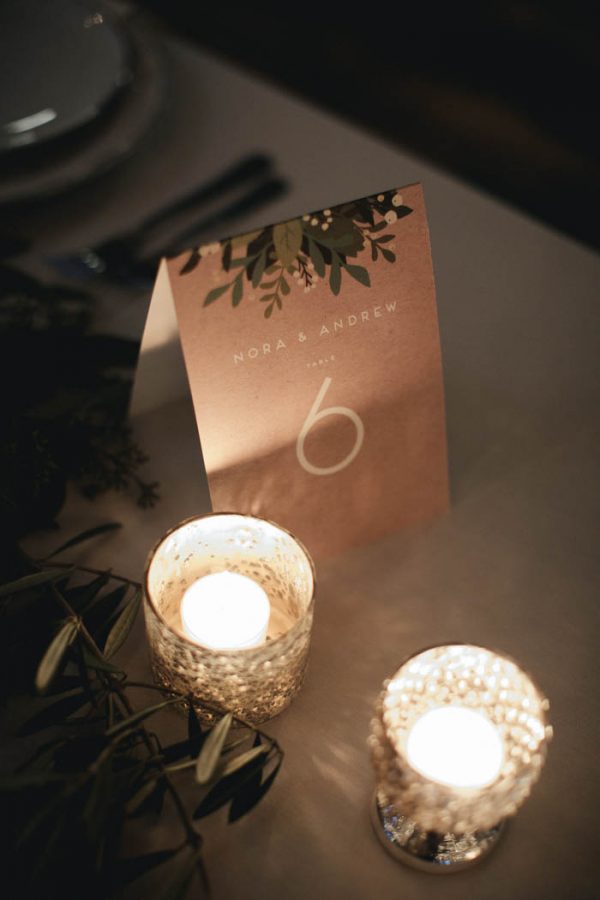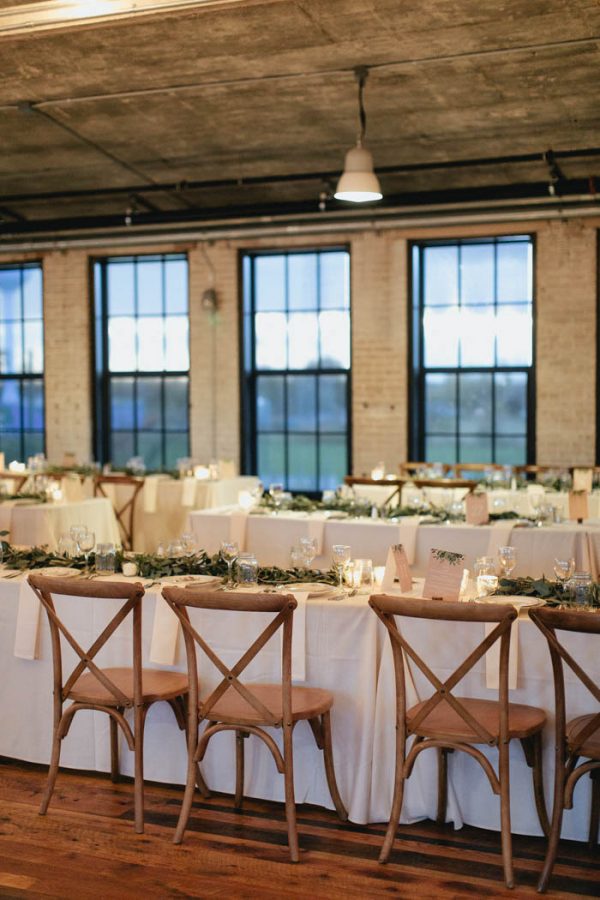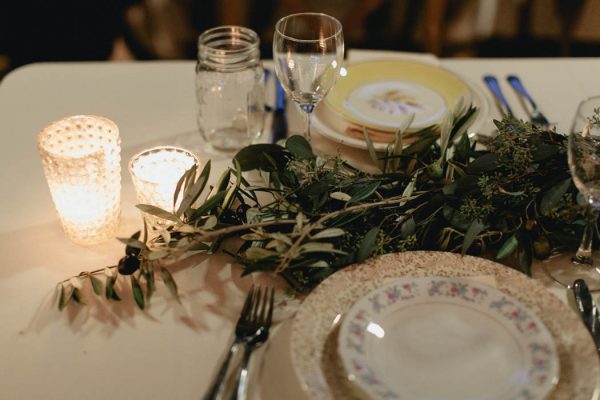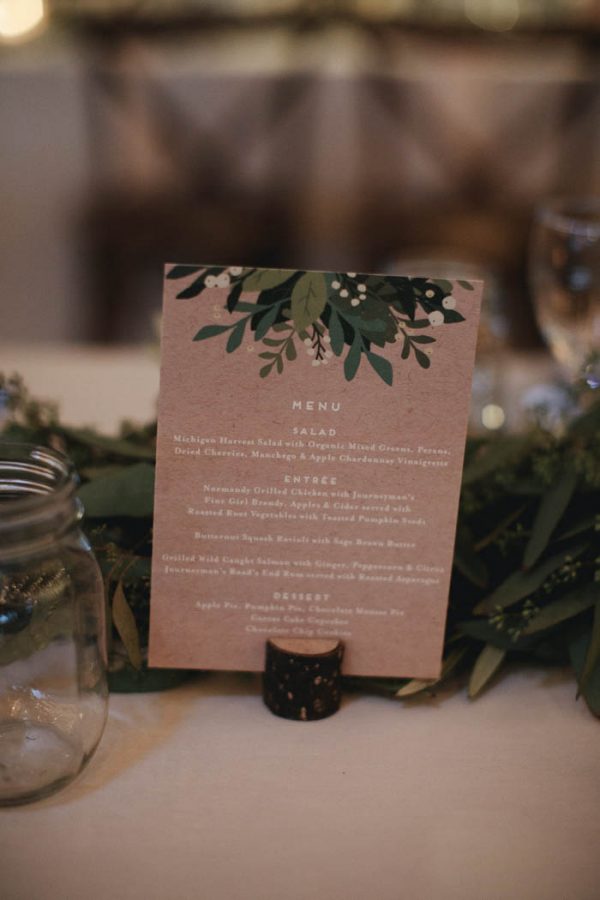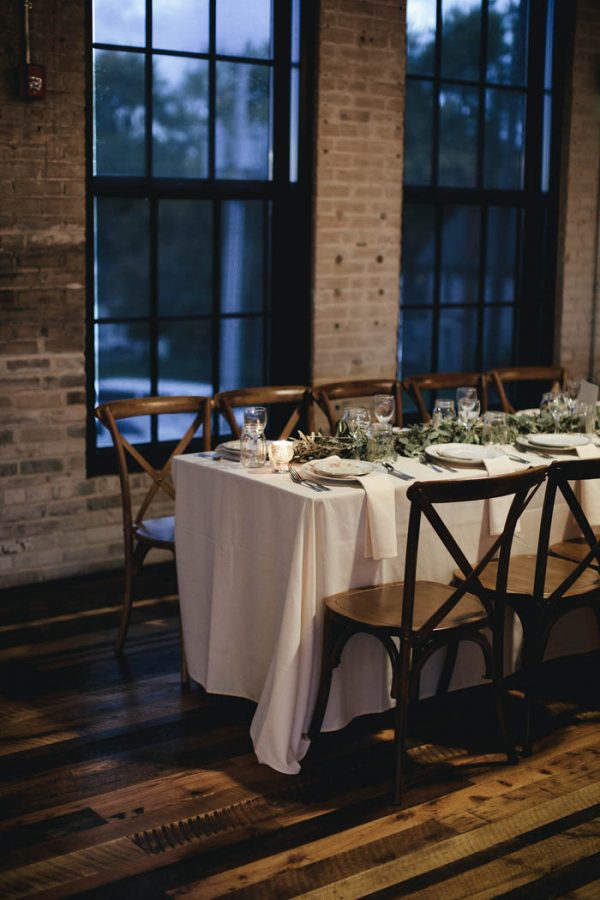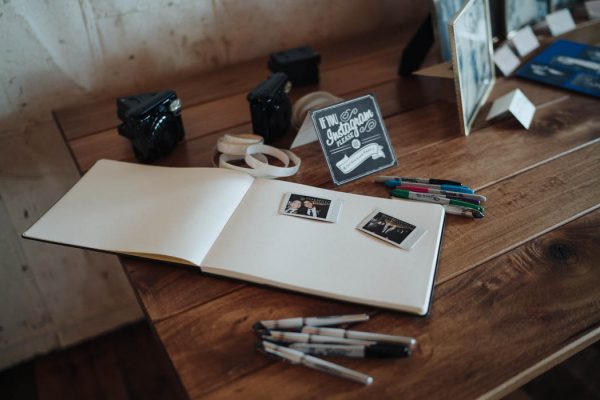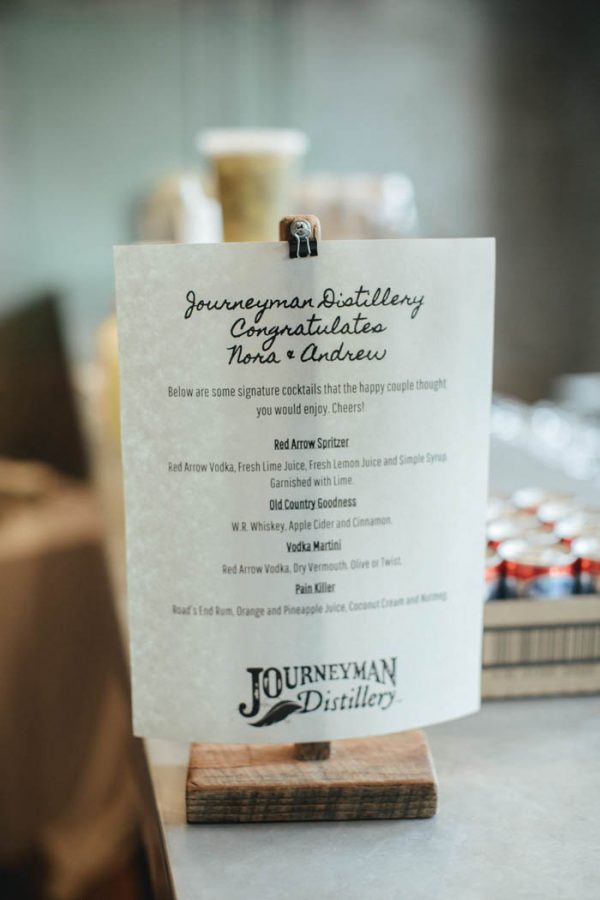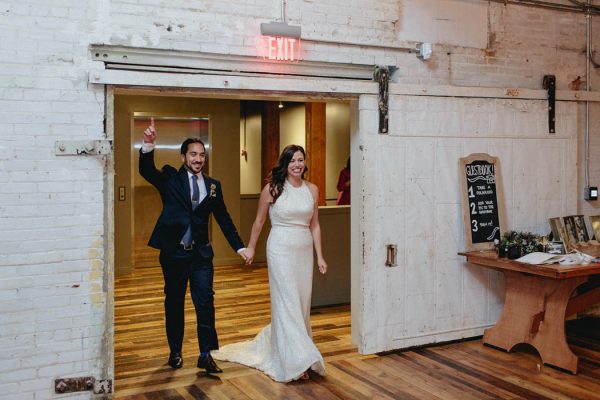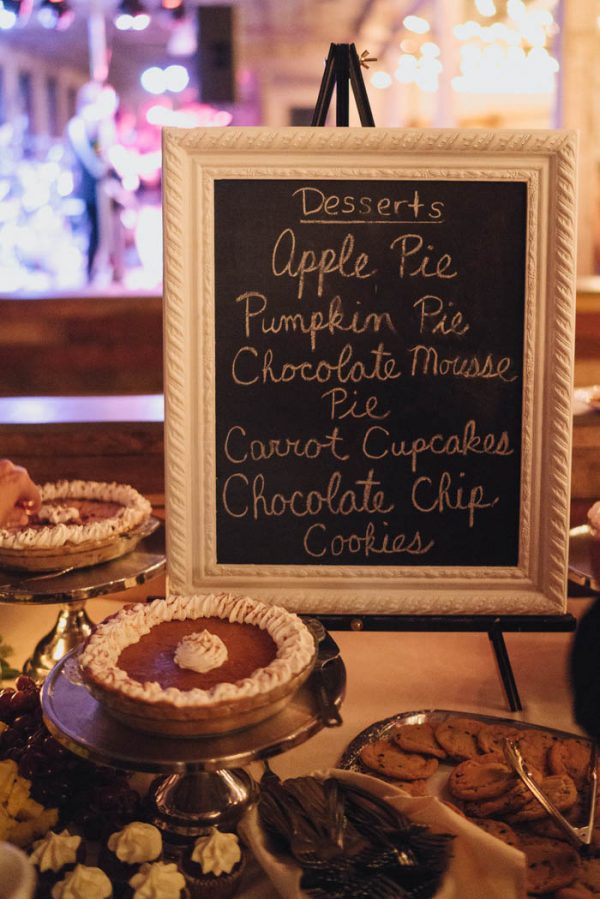 We gave our guests fresh Honeycrisp Michigan apples and Chicago Cubs cookies. The apples were a nod to our love for Michigan and wish for a sweet life together. The Cubs cookies were a game-time decision. Our wedding was the day before the Cubs played their final game of the 2016 National League Championship against the LA Dodgers. This game was significant because it would break the 108-year curse of the billy goat. Luckily the Cubs won, entering the team into the Championship finals. For these two die-hard Chicago families, it was a dream weekend— a wedding and a Cubs win! Andrew also bought his groomsmen Cubs socks to change into for the party. We felt these Cubs touches were a subtle way to bring in some fun, but without interfering with the décor.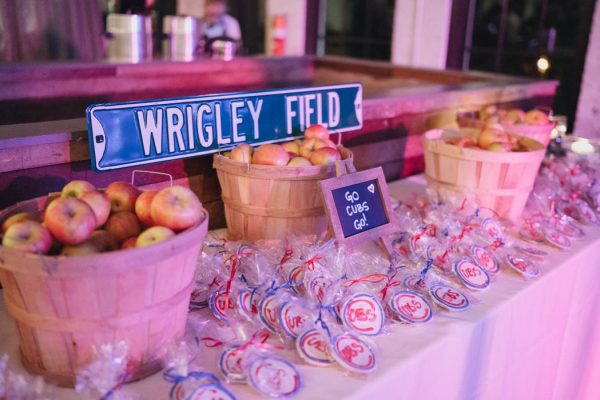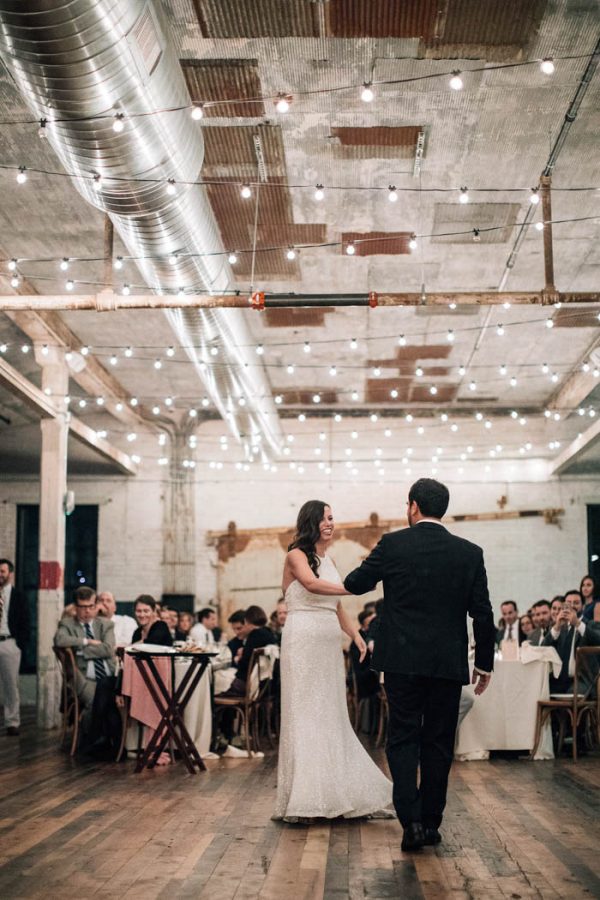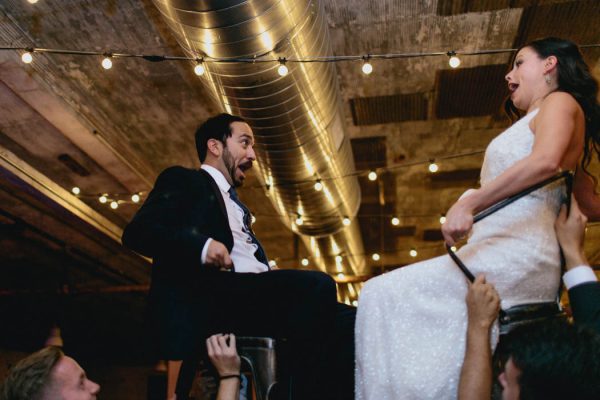 Congratulations to Nora and Andrew, and a huge thanks to Junebug member Sally O'Donnell Photography for sharing their wedding photos! Love the modern rustic vibe in this wedding? This industrial NYC wedding at The Foundry gets modern romance so right, and we think you'll find some great inspo!