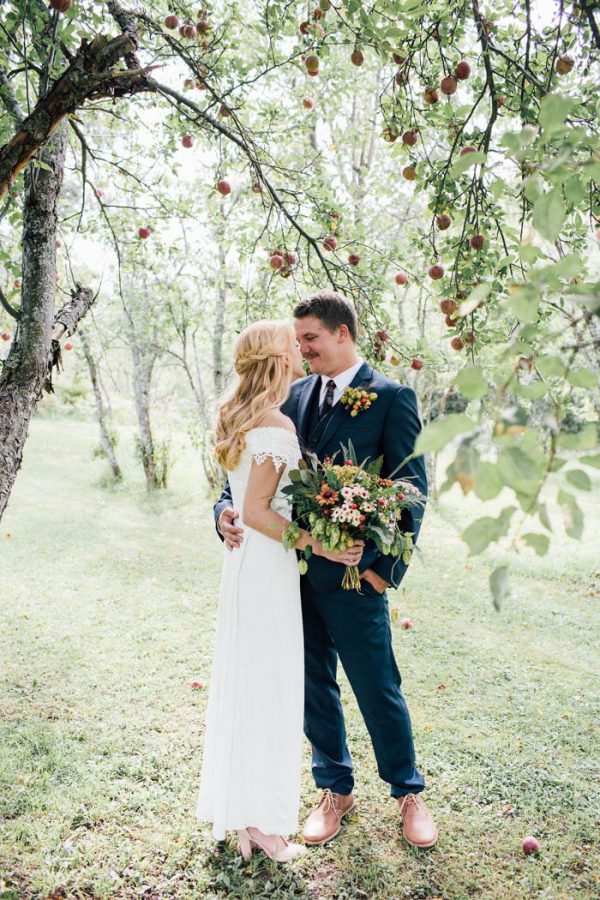 Christy and Eric's wedding at Belsolda Farm brings together all of our favorite elements of autumn into one perfect package! The combination of natural tones and vintage décor created a flawlessly rustic and romantic feel that artfully enhanced but didn't upstage the inherent beauty of the orchard. For floral design, Rock River Farm drew inspiration from Christy and Eric's love of beer and incorporated hops and rye into stunning arrangements for the ceremony and reception. Eric's home-brewed beer was even incorporated into the unity ceremony to add a fresh twist on a beloved ritual. Luckily for us, Vafa Photography was there to capture each moment of this picturesque wedding.
The Couple:
Christy and Eric
The Wedding:
Belsolda Farm, Marquette, Michigan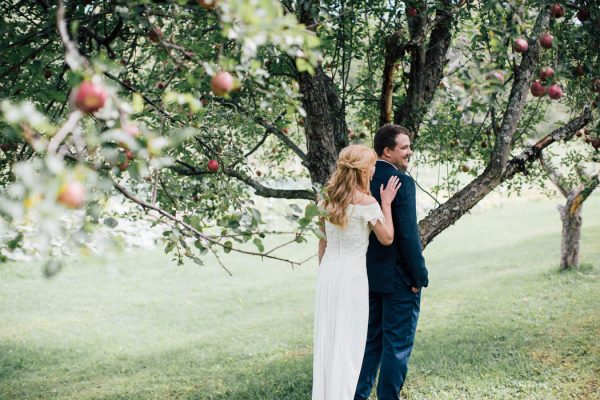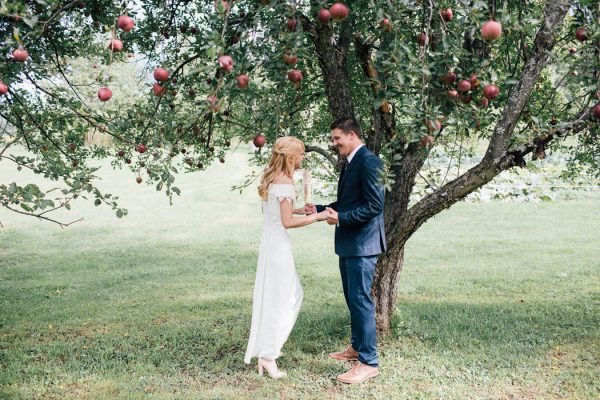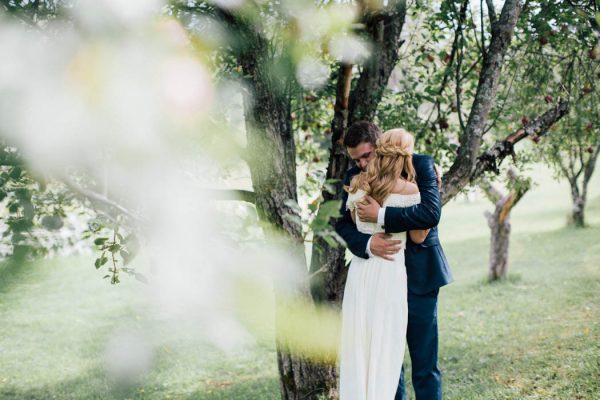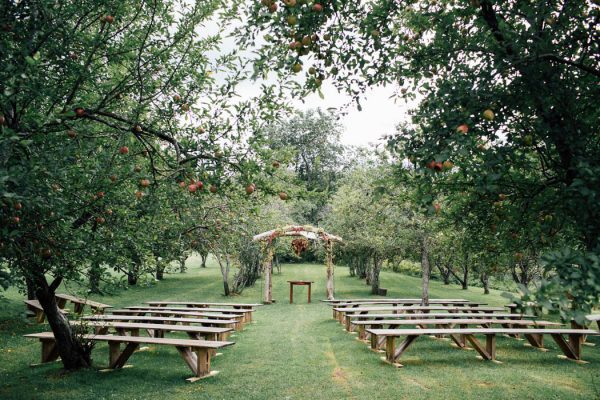 We used a variety of hops and rye for the boutonnières and bouquets and even wrapped some hop vines around the arbor.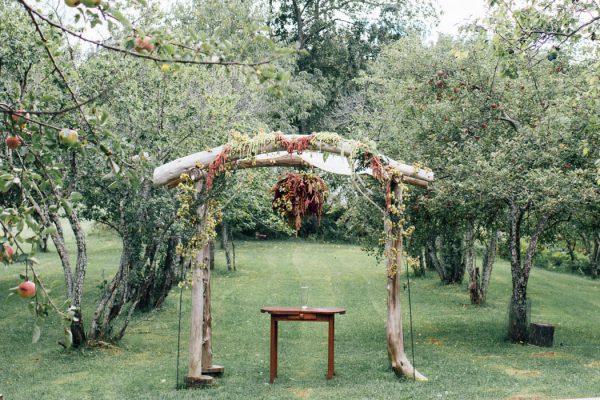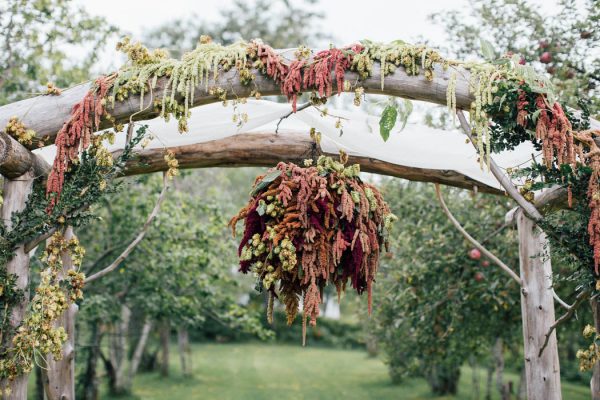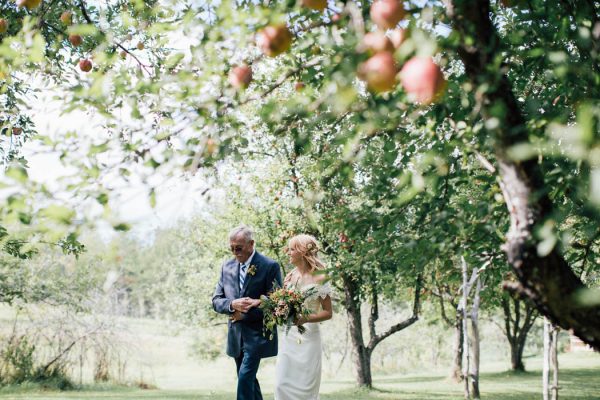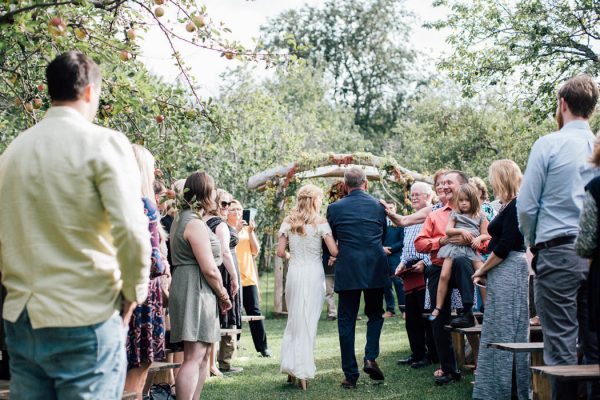 Eric is a brewer and made all of the beer for our reception, so we incorporated that into our ceremony, as well. Instead of your traditional knot tying or sand ceremony, we took two different beers, poured them into the same glass, and drank from it.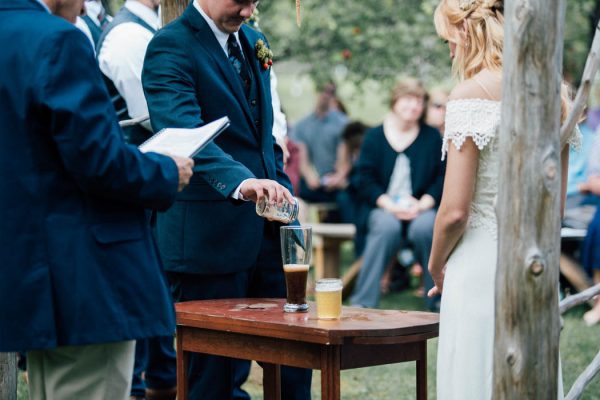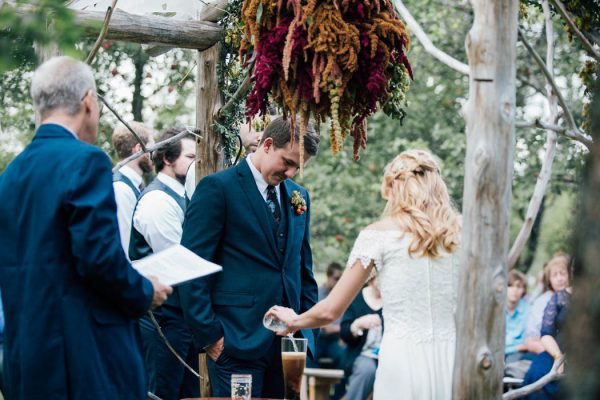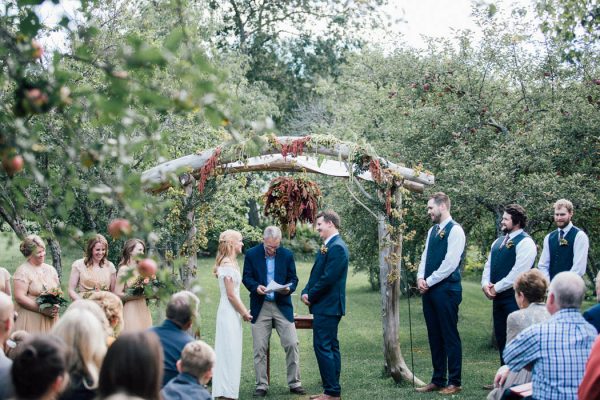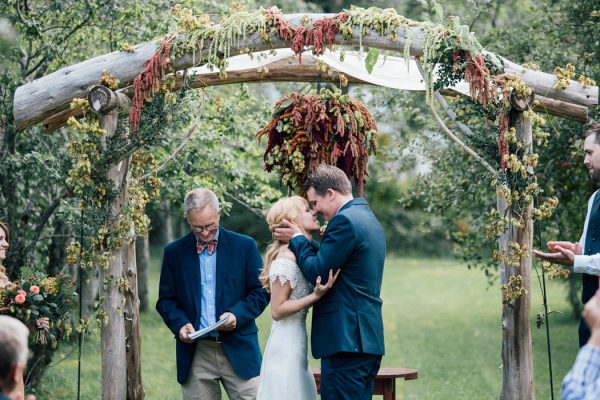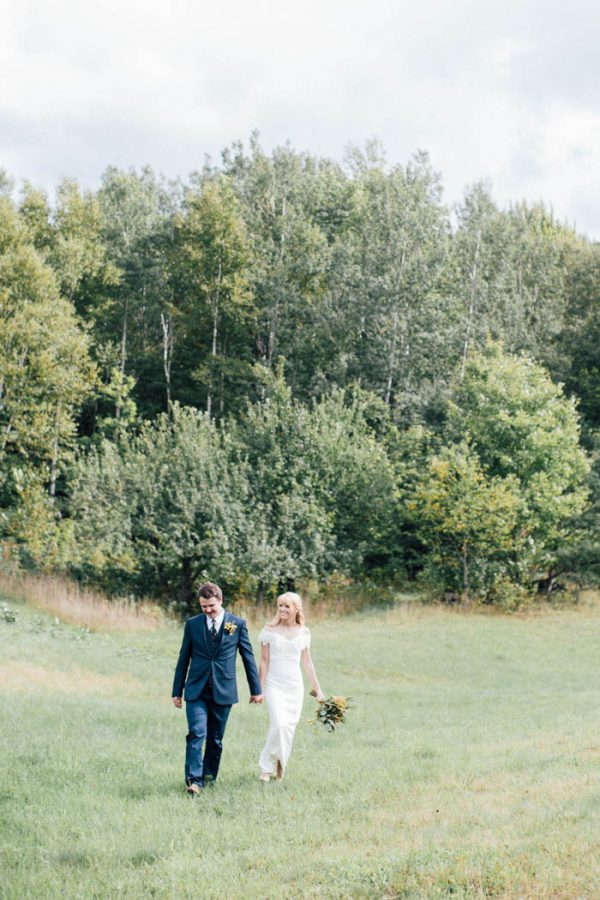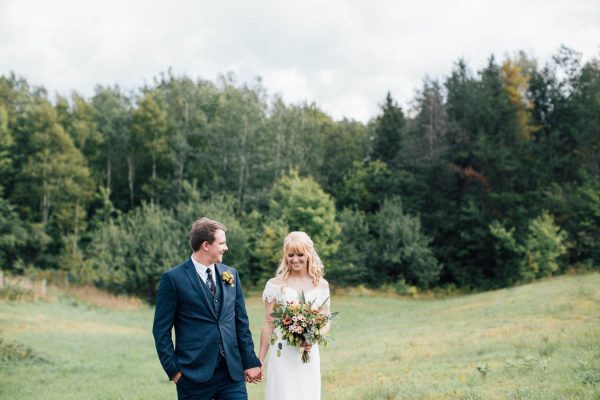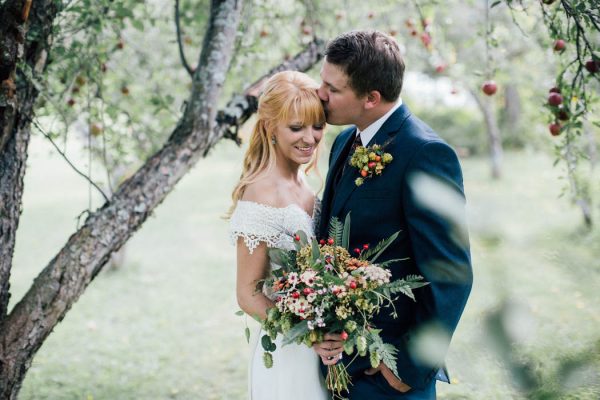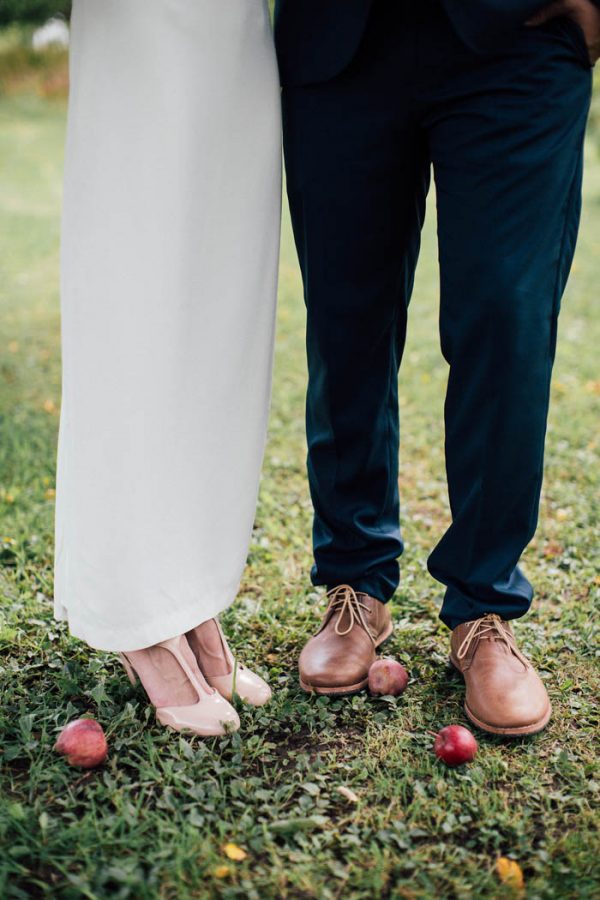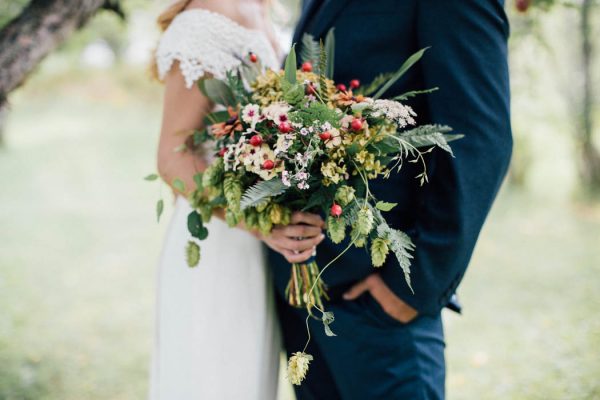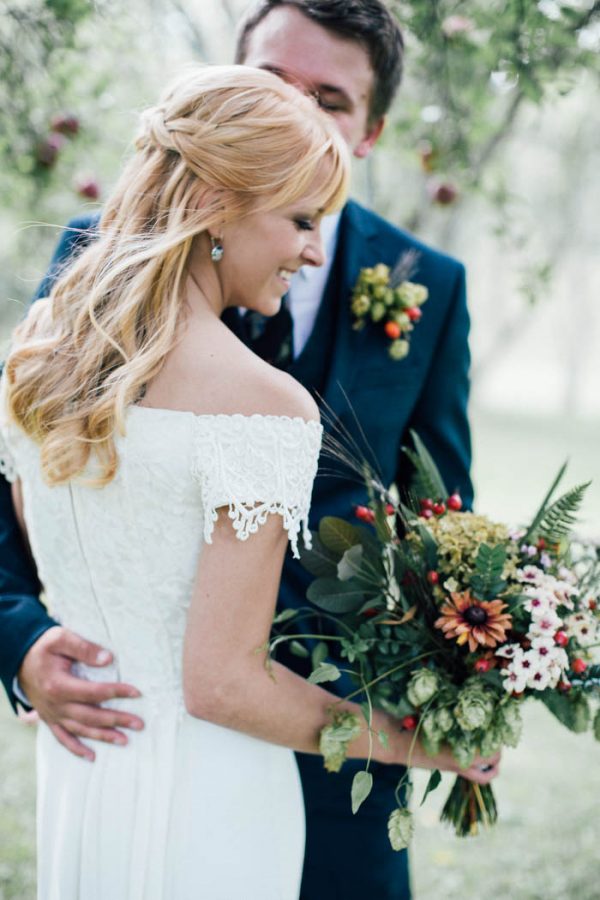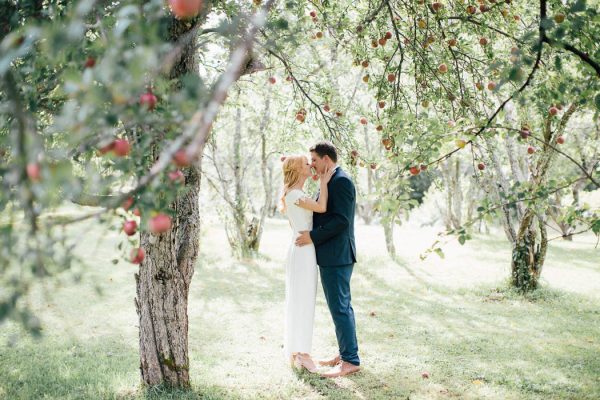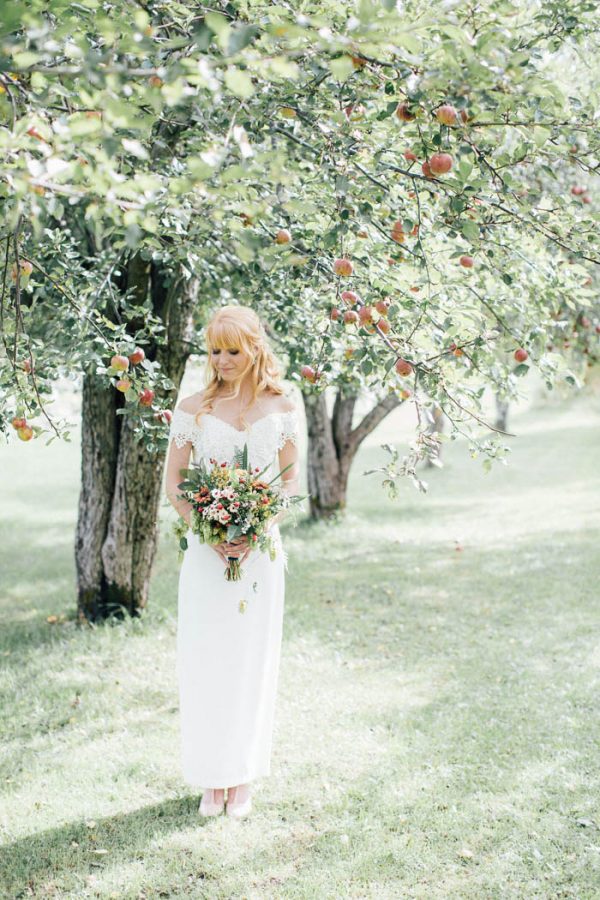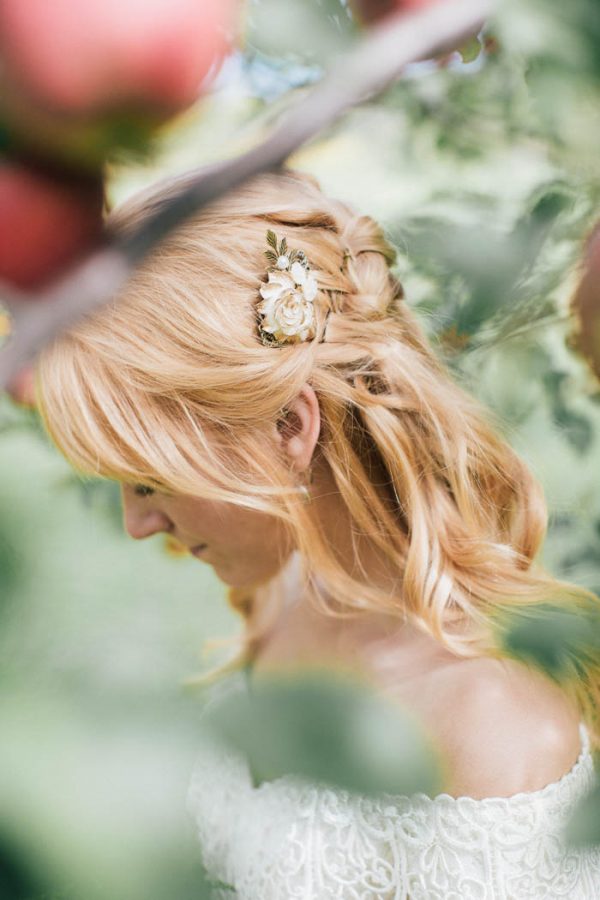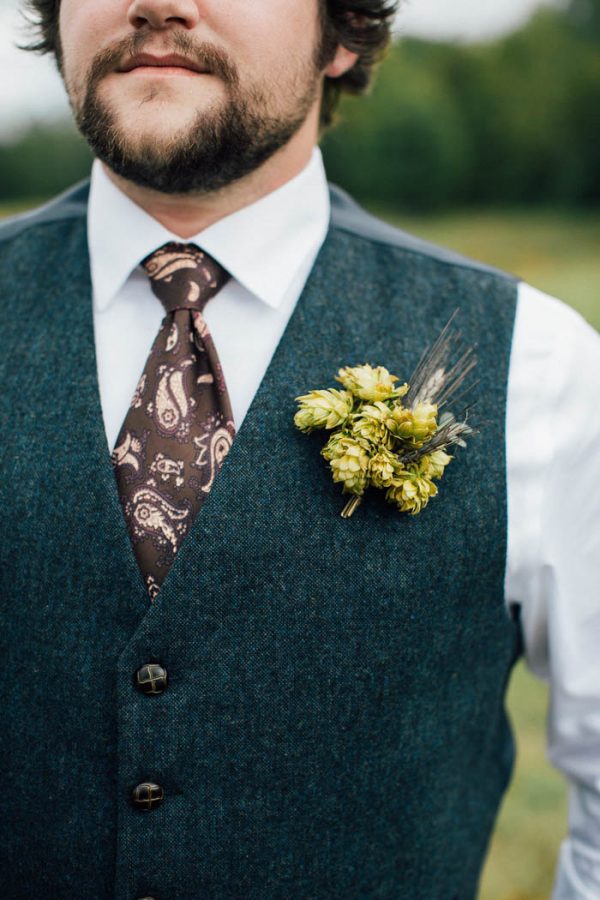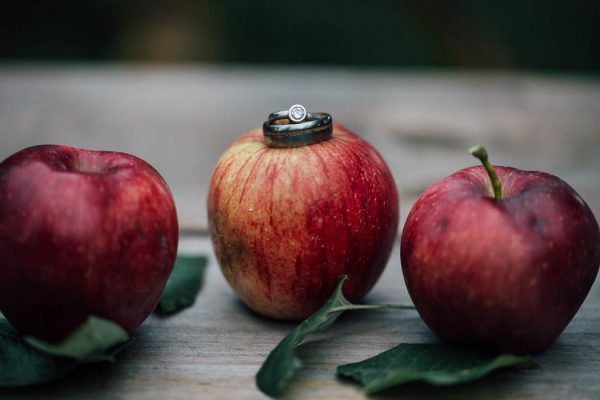 I (Christy) LOVE everything vintage, and I love to thrift, so I knew right away that a majority of our wedding would come second hand.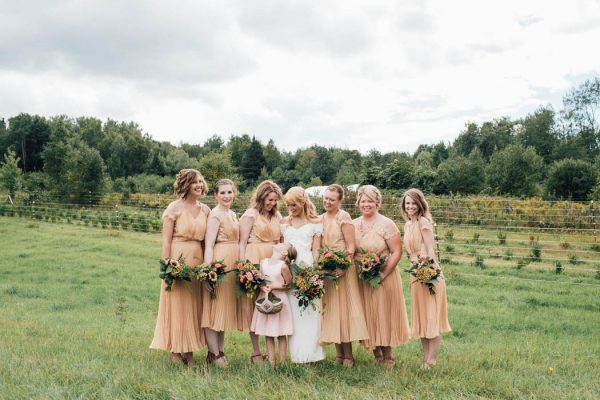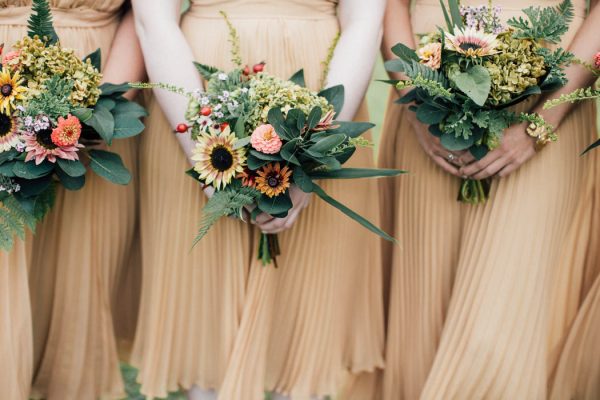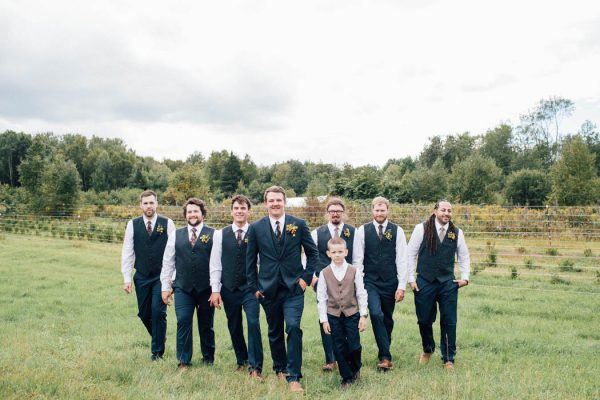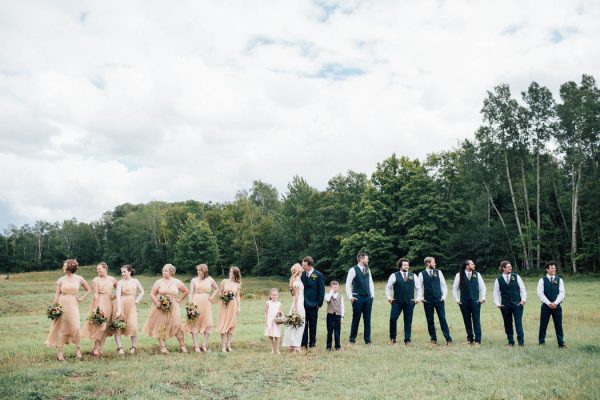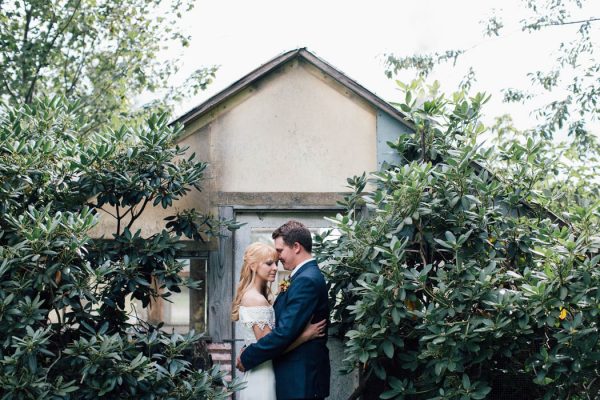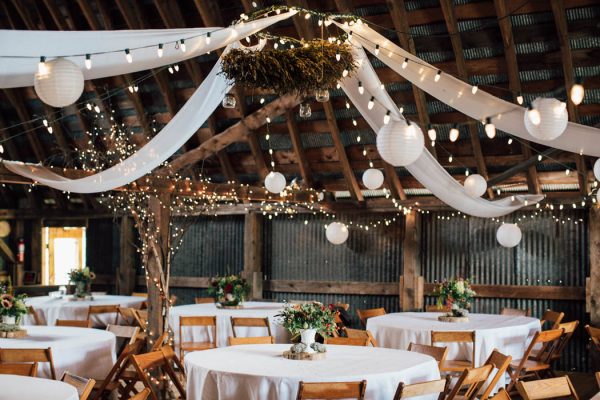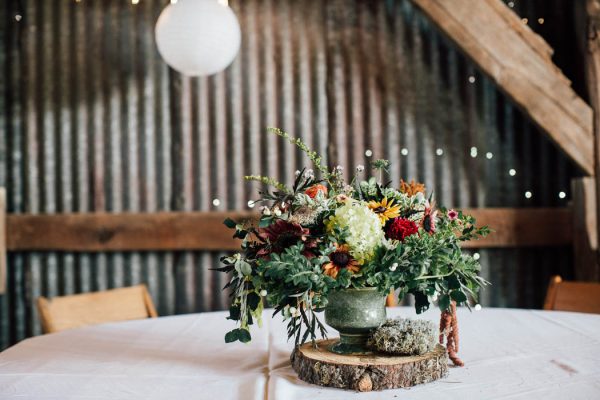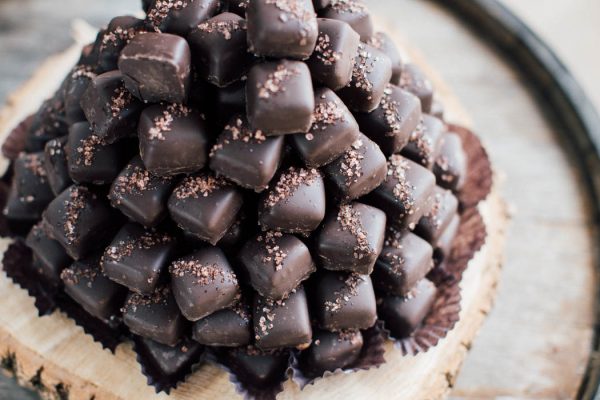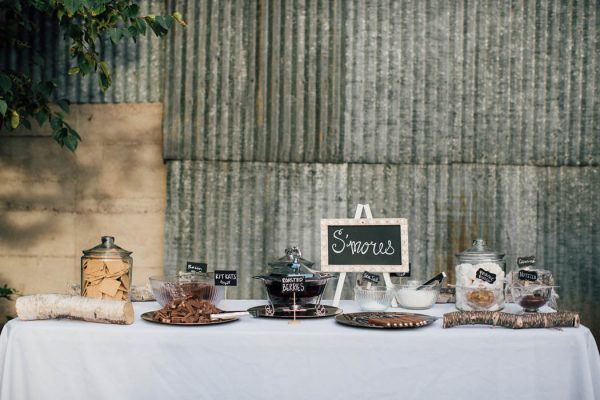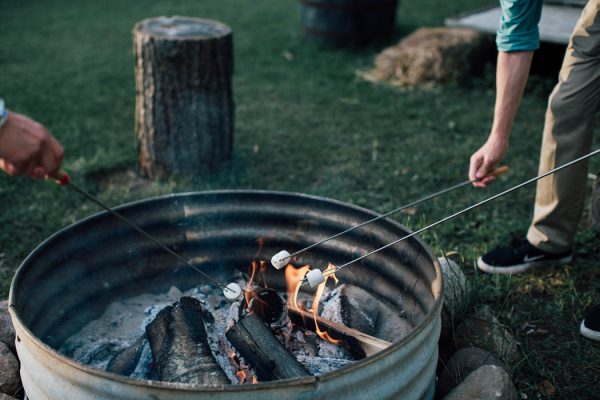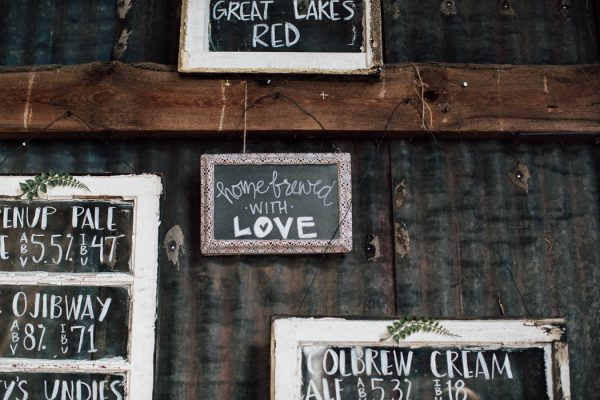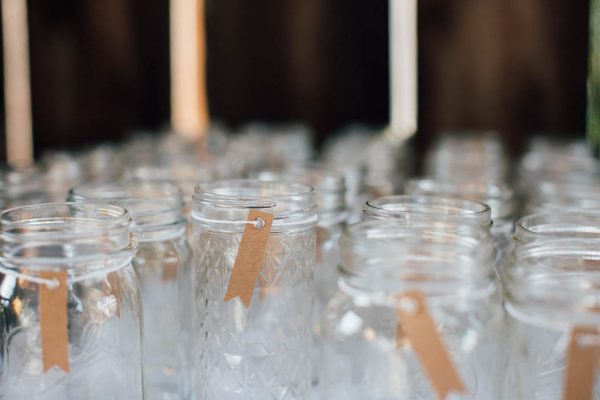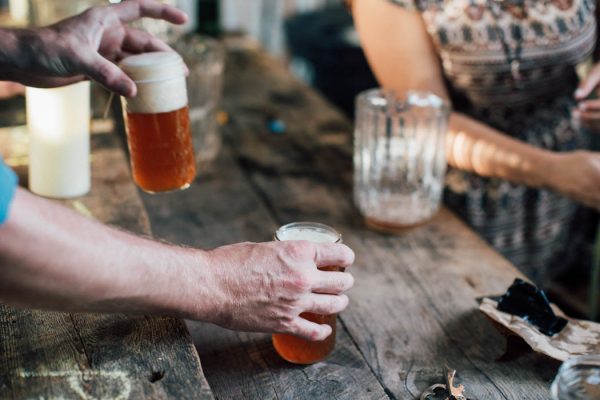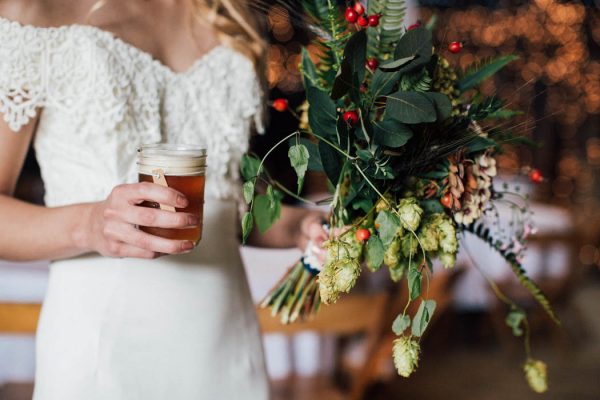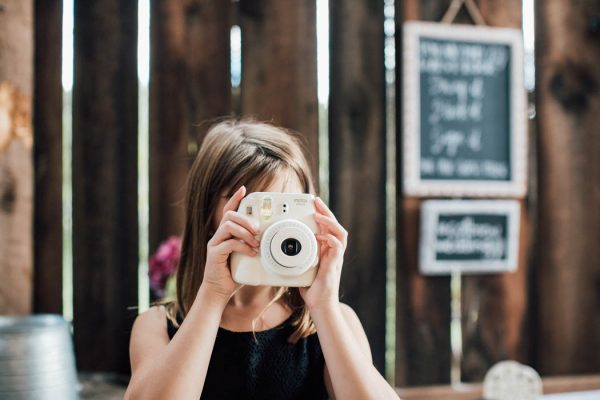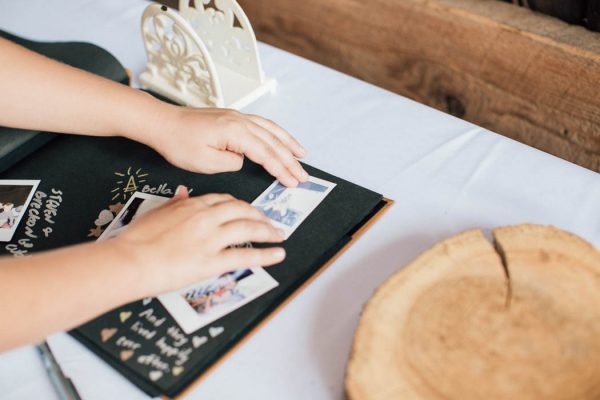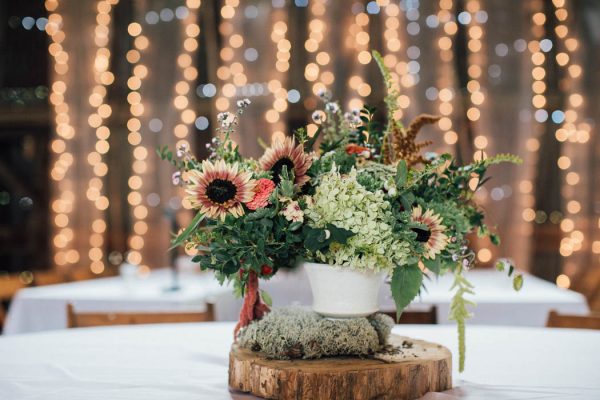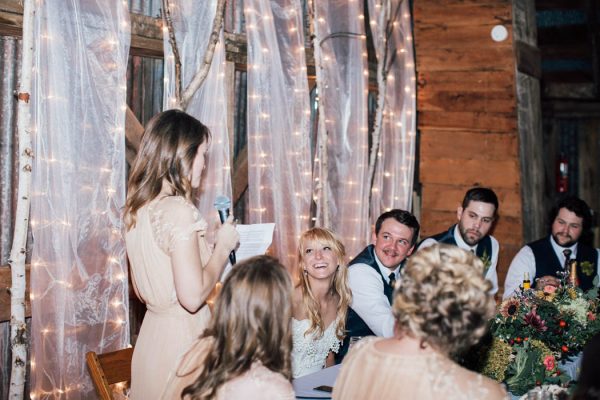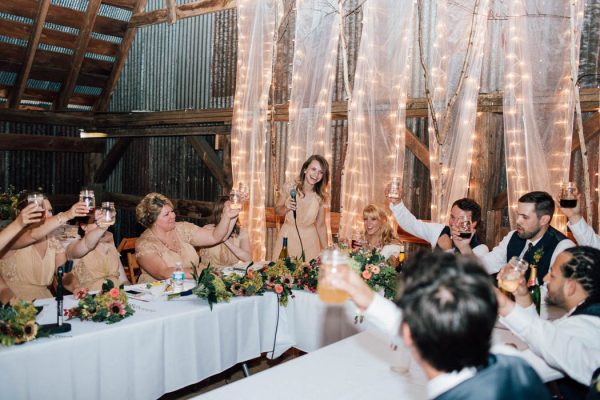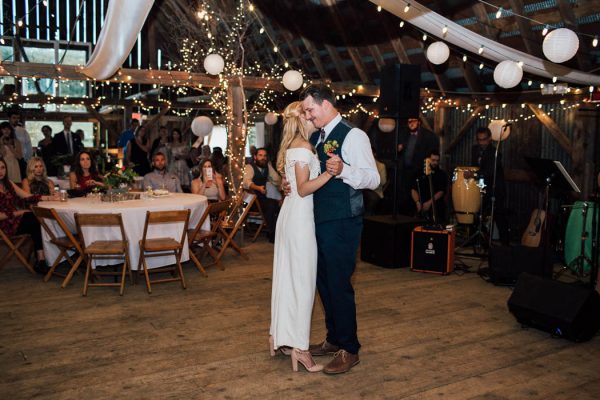 Congratulations to Christy and Eric, and a huge thanks to Vafa Photography for sharing these incredible photos! Looking for more autumn wedding inspiration? This Romanian wedding has all the autumn décor inspiration you need!