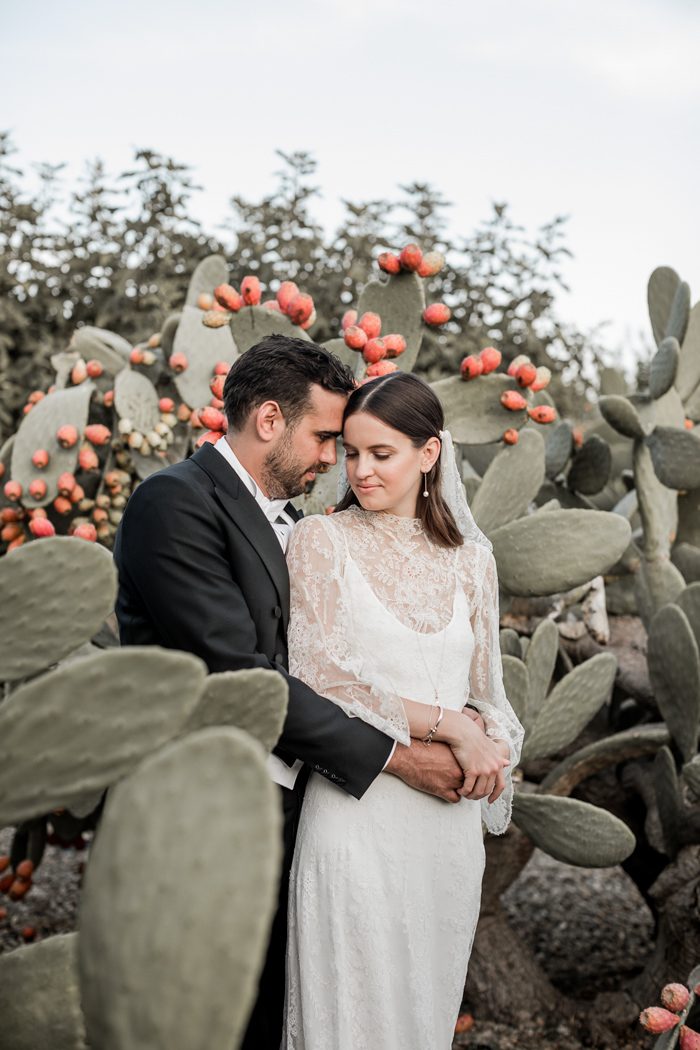 If you think you've seen dreamy Italian romance, just wait until you see this stunning wedding at Masseria Potenti. Puglia, which is located in the southern "heel" of Italy's boot, is known for its whitewashed houses, ceramic art, and cactus trees that rival any desert. So, to embrace all of those distinct characteristics, Elisabeth and Julian forewent over-the-top decor in favor of a rustic and airy feel, which they accomplished with an abundance of greenery, cactus-themed table numbers and favors, and all-white florals and bridal party style. The couple's main goal was to give their guests not only a weekend getaway but a day that was filled with dancing and music rather than anything too formal. After seeing the effortless design and epic dance-offs that Lilly Red Creative captured, we think you'll agree that they nailed their goal!
The Couple:
Elisabeth and Julian
The Wedding:
Masseria Potenti, Puglia, Italy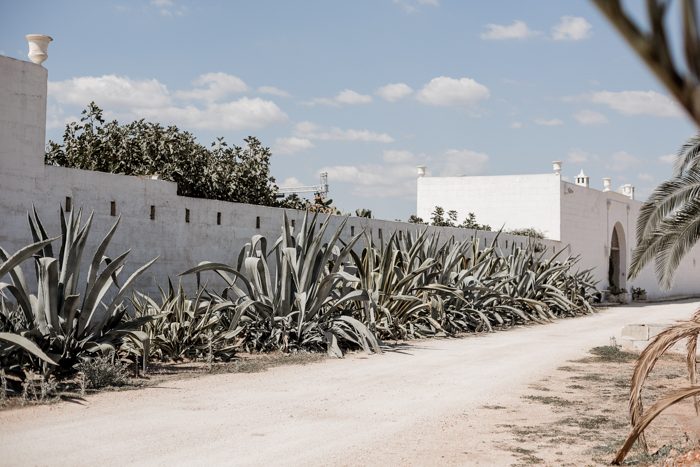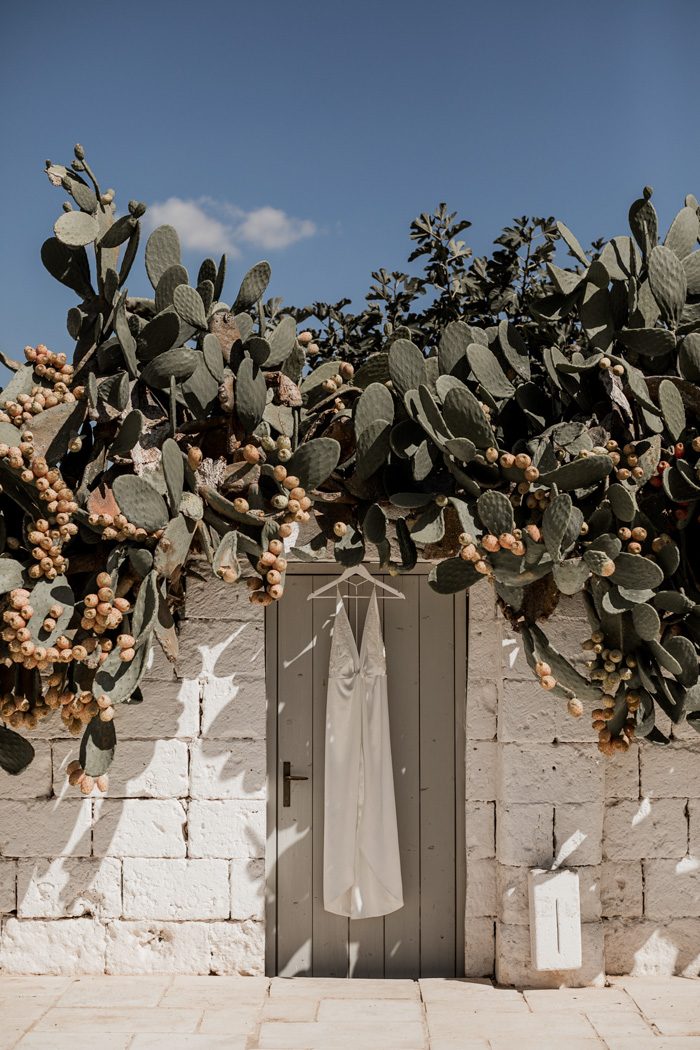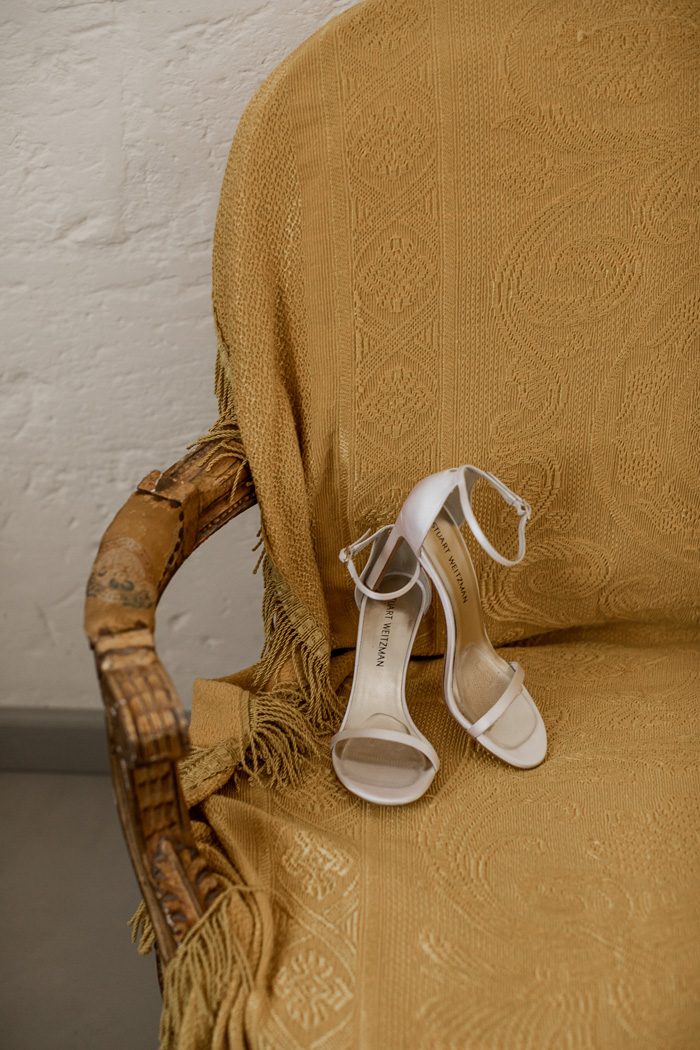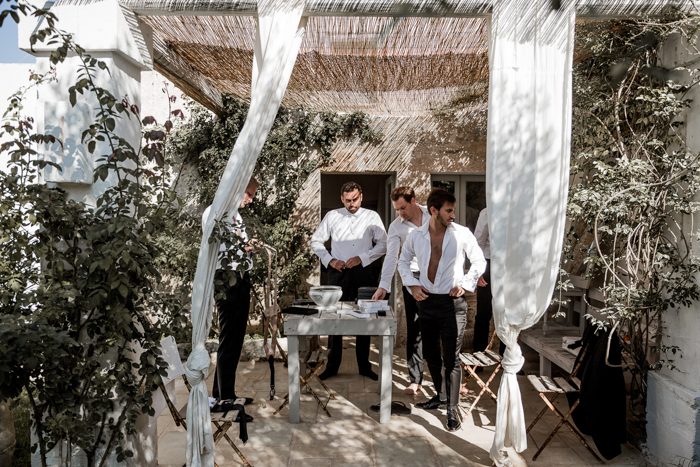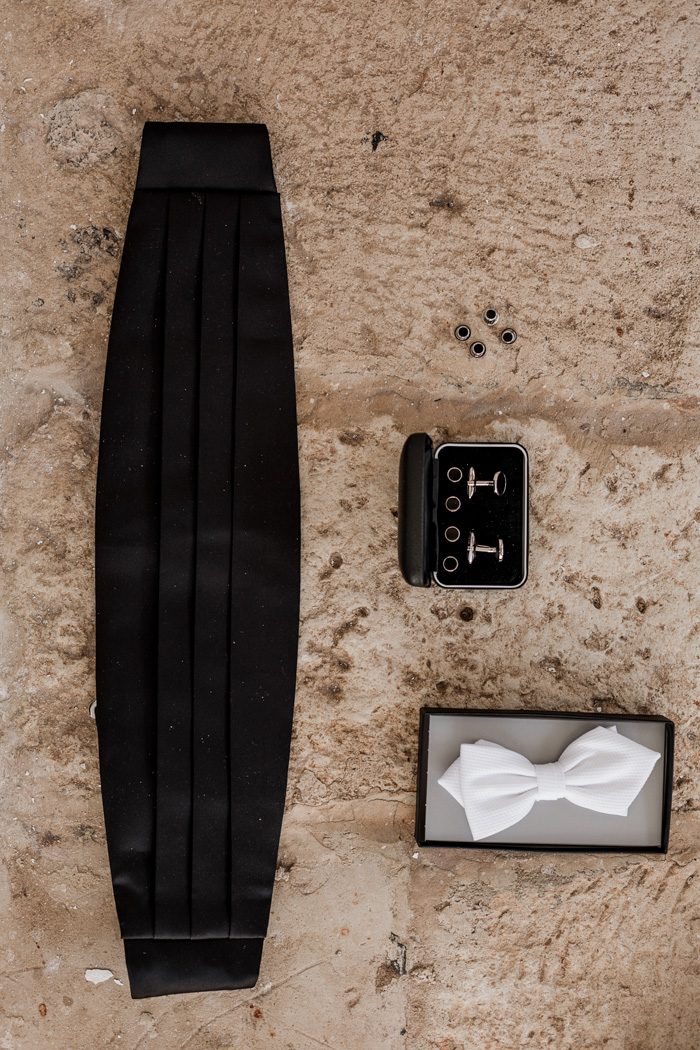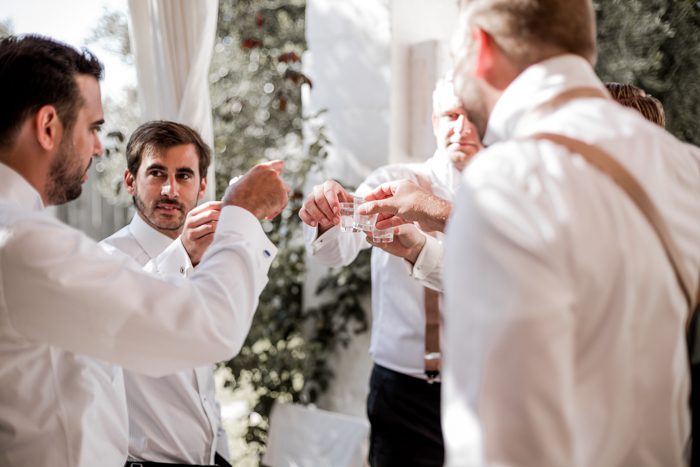 We looked at probably about 20 locations in Spain and Italy and none of them compared to Masseria Potenti. It had something magical about it, and we knew immediately we wanted to get married there and nowhere else. We wanted our guests to have a weekend getaway and to offer them an experience they might otherwise not have had. So, the culture and the location in Puglia was ideal because not many people we know had been there. It's still quite rustic compared to northern Italy and has a really special culture and traditions.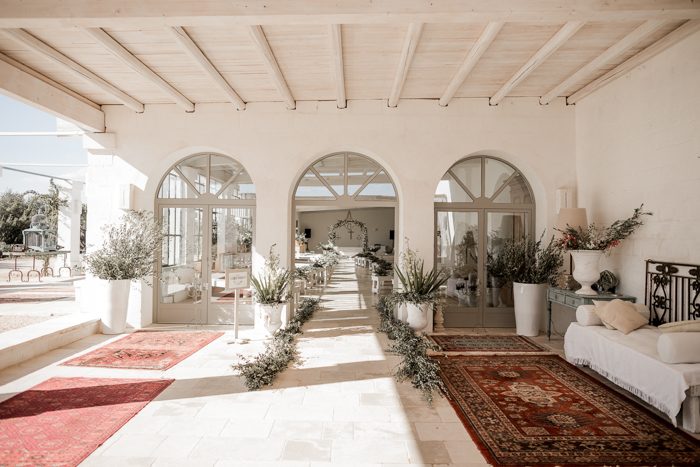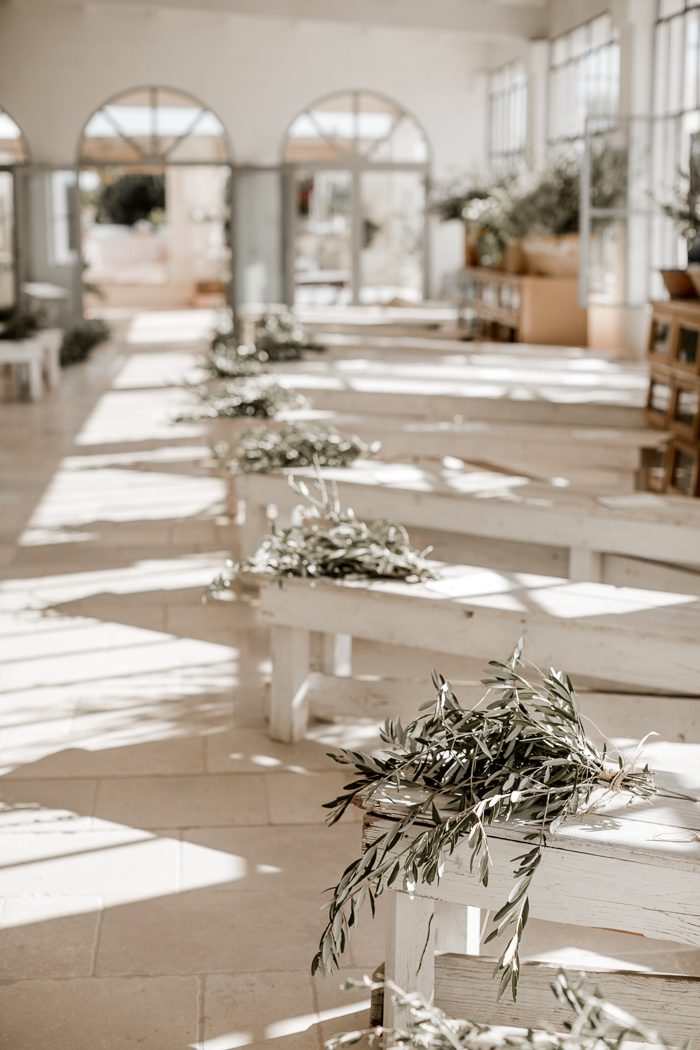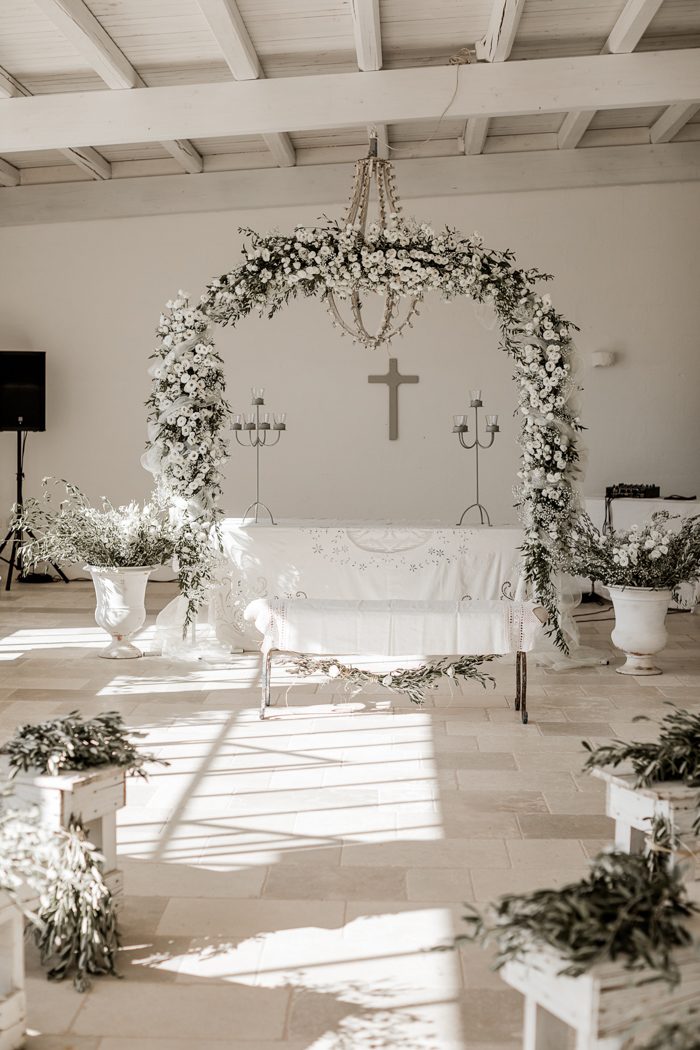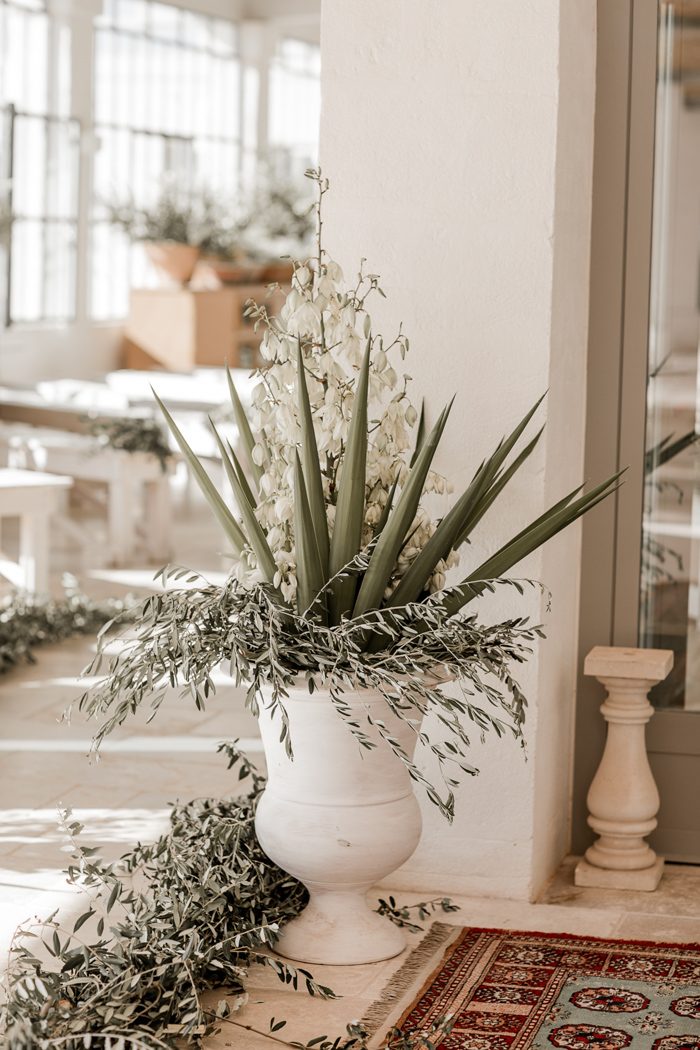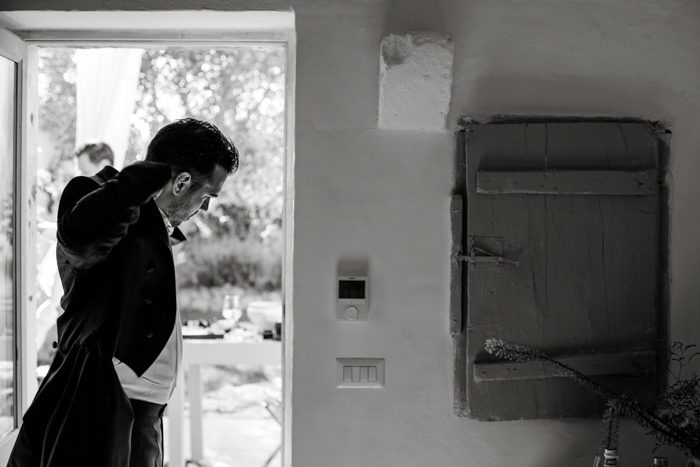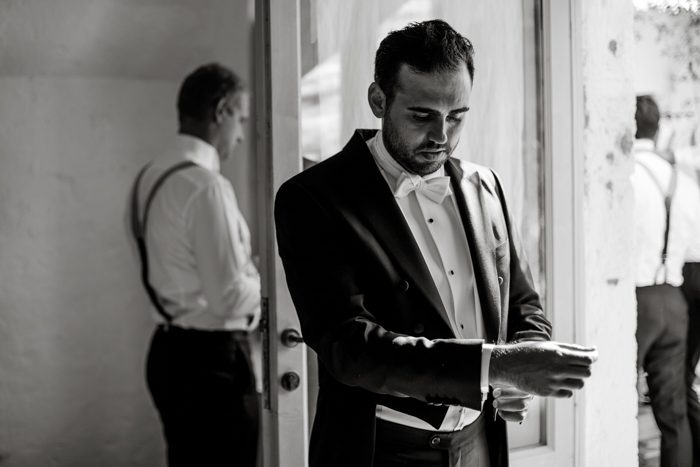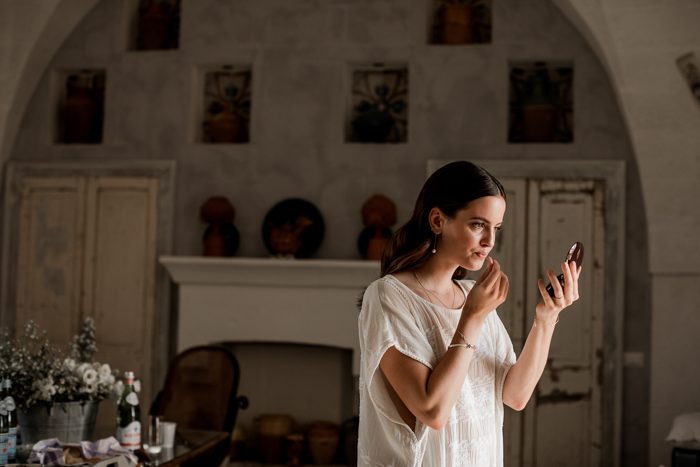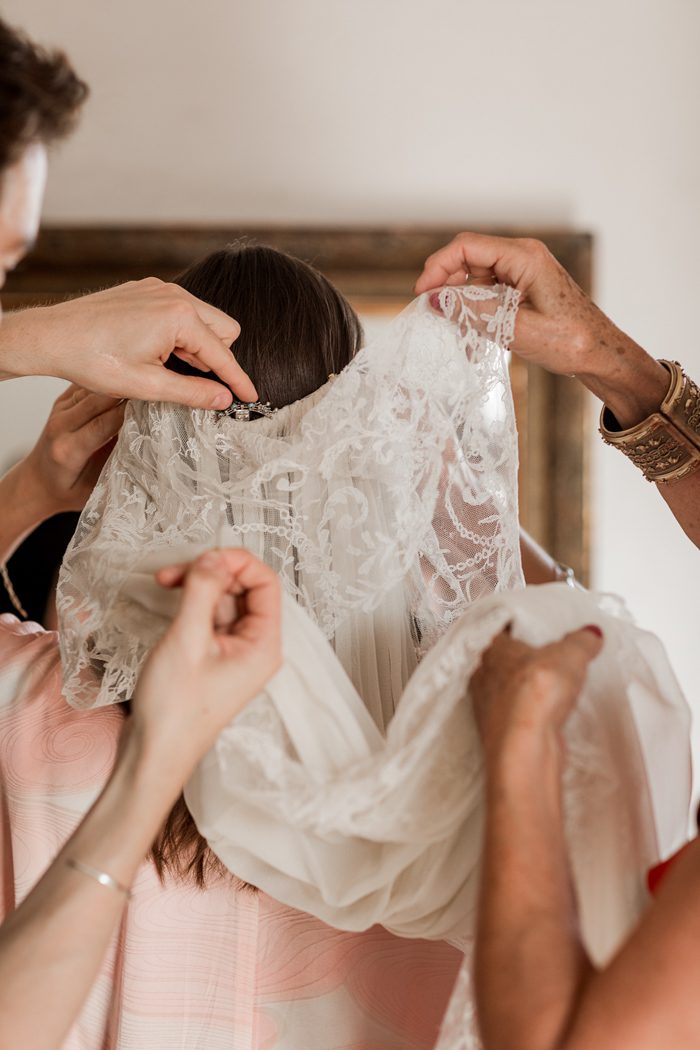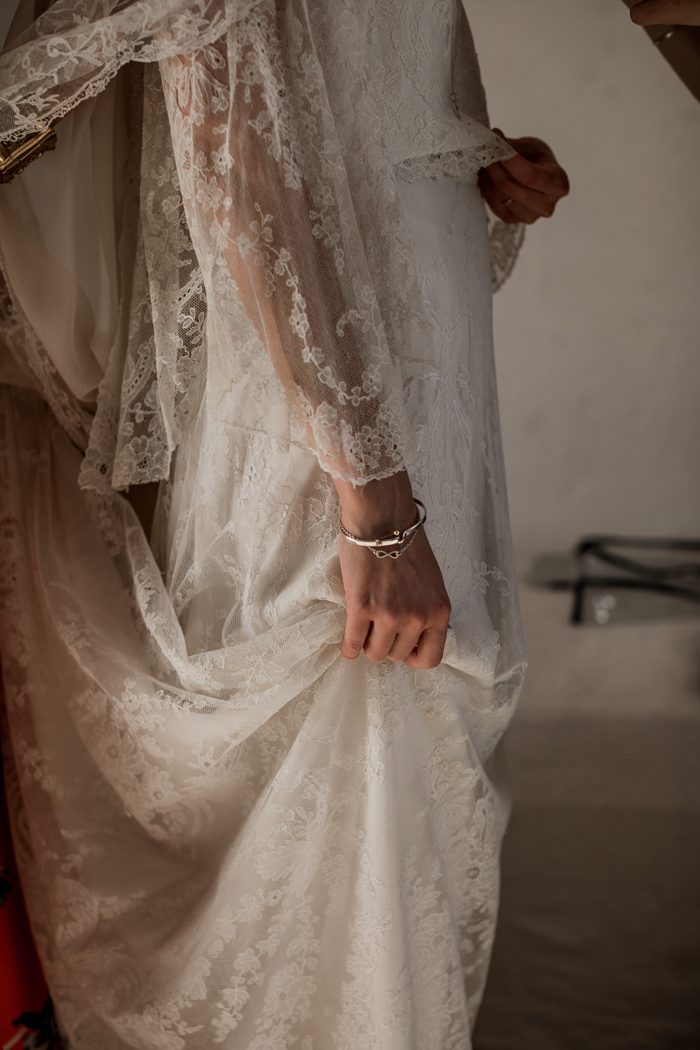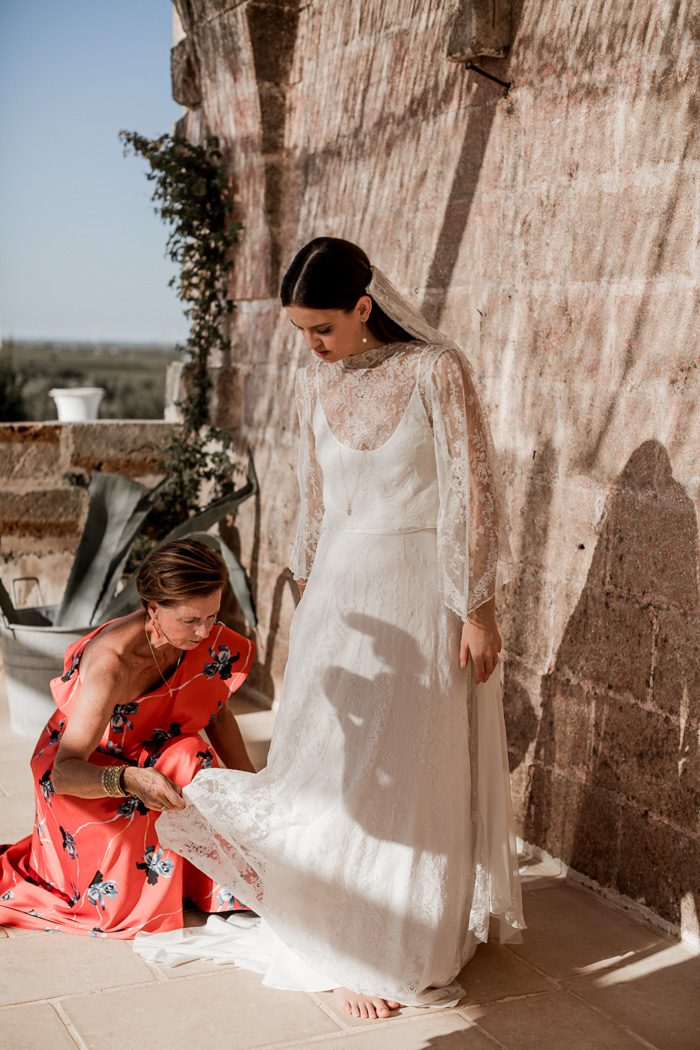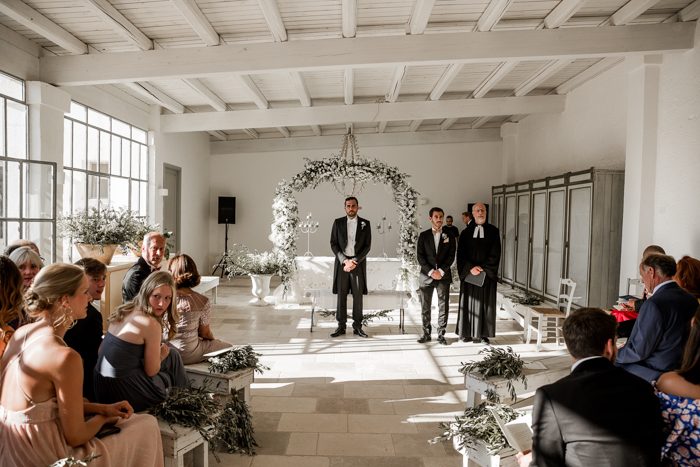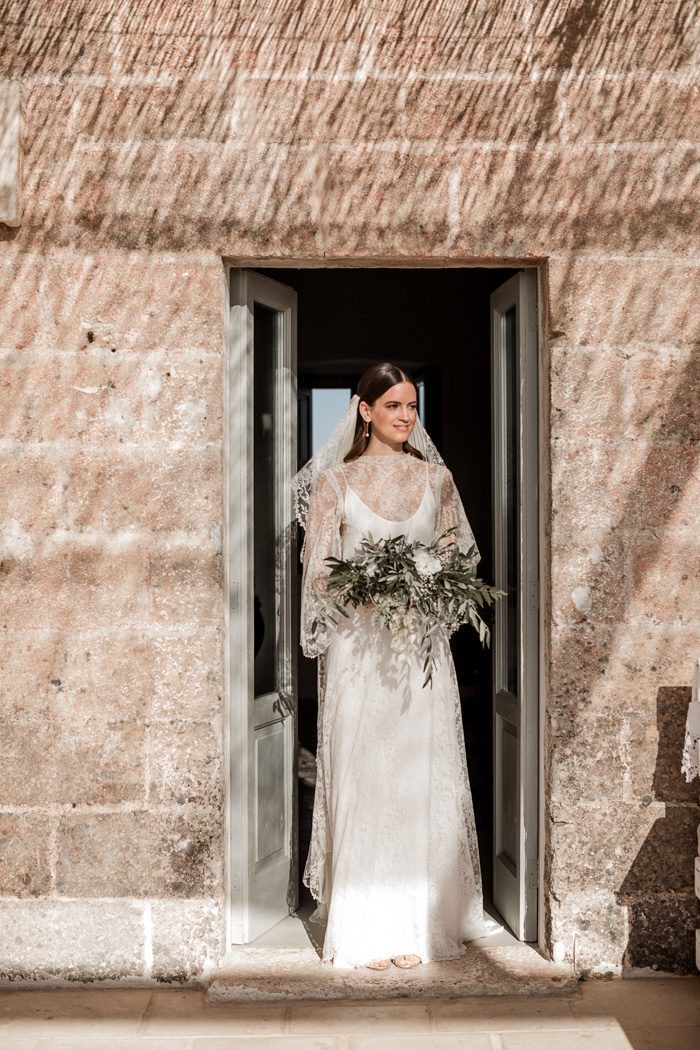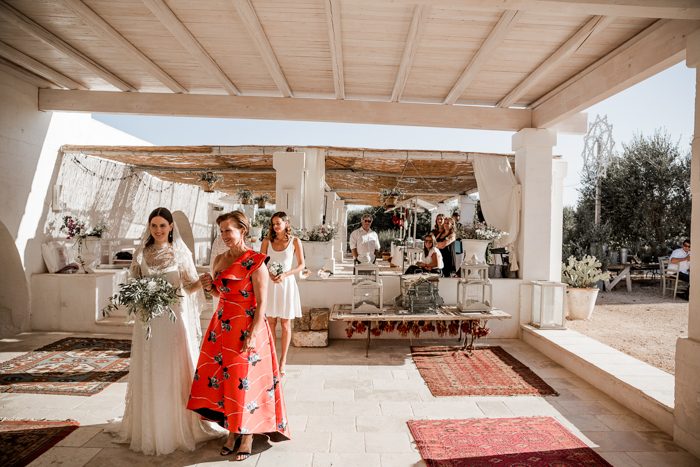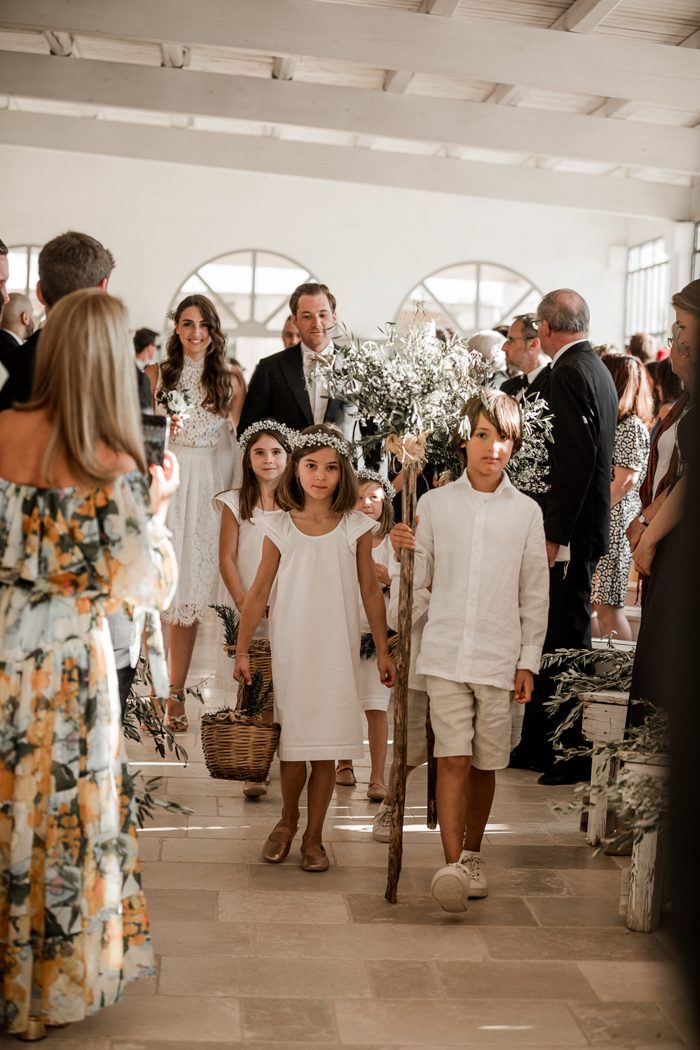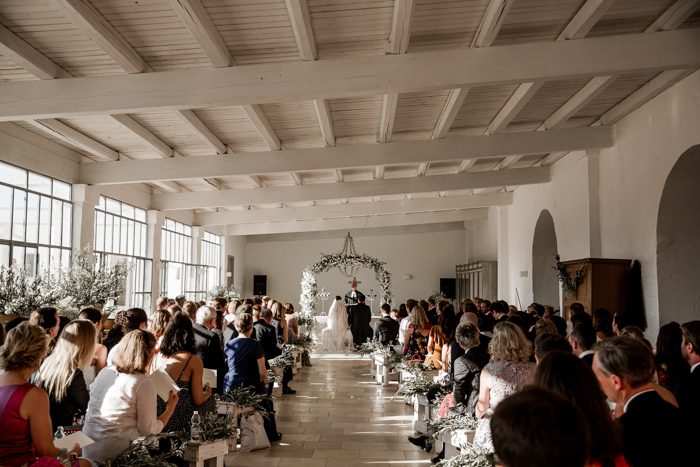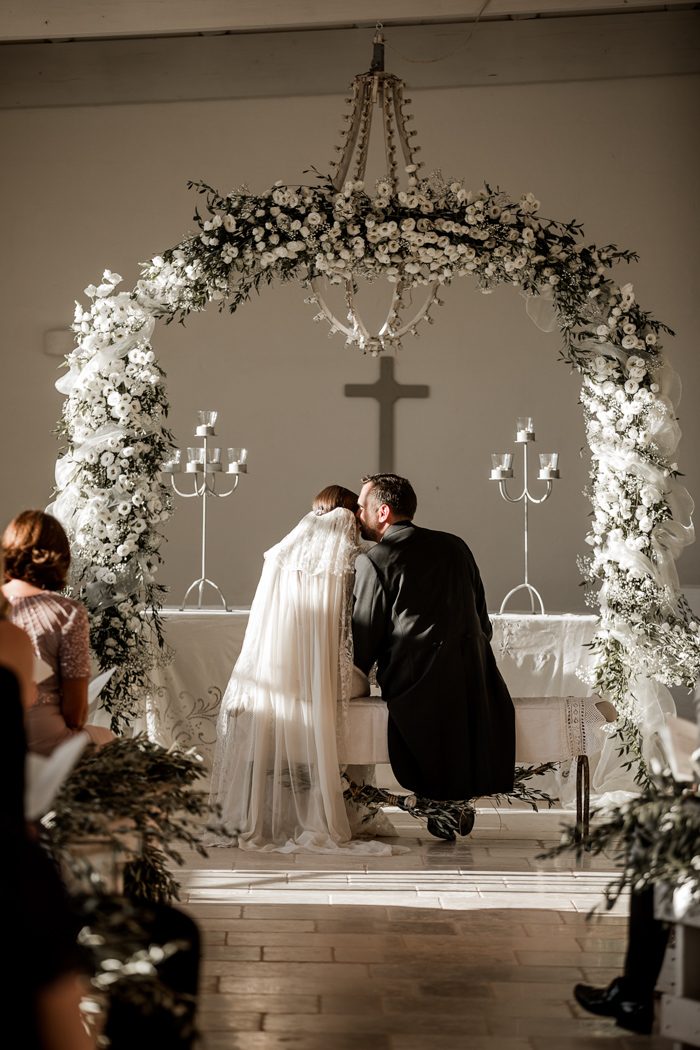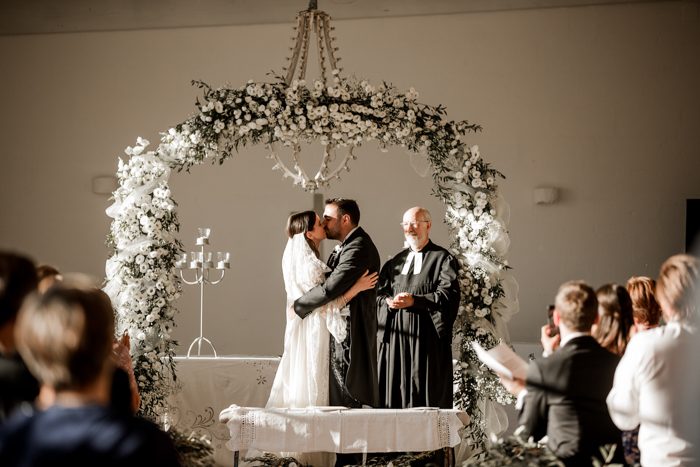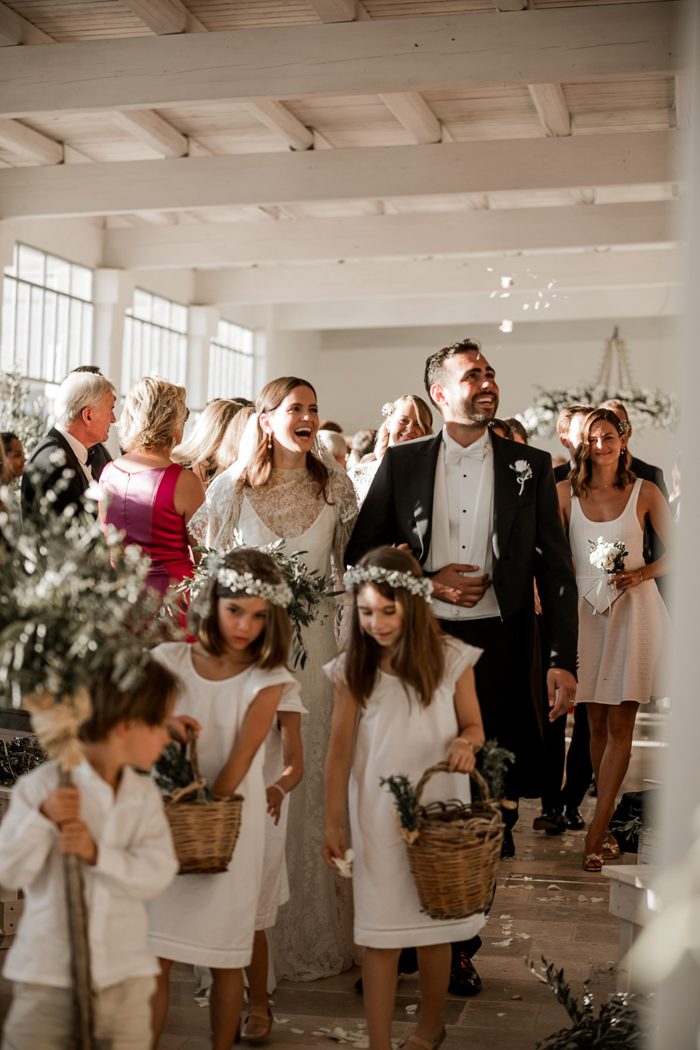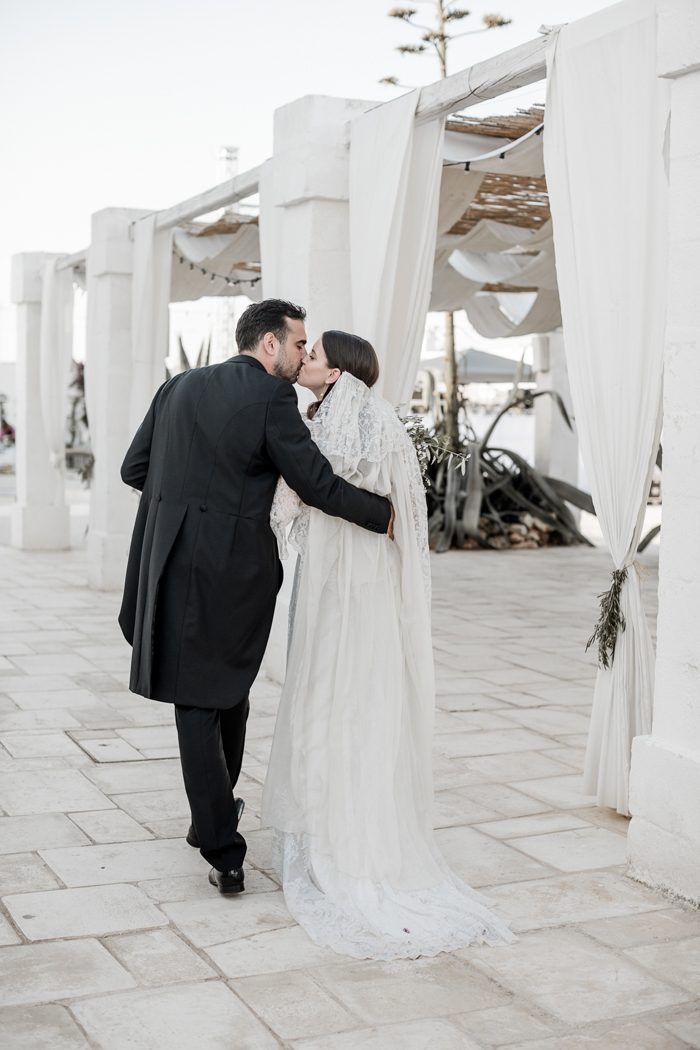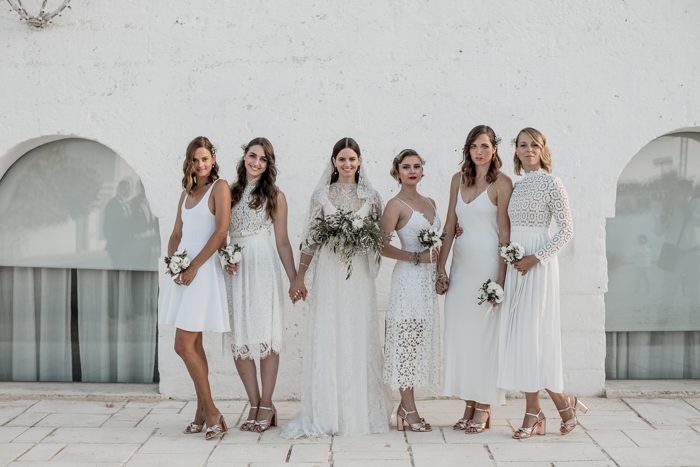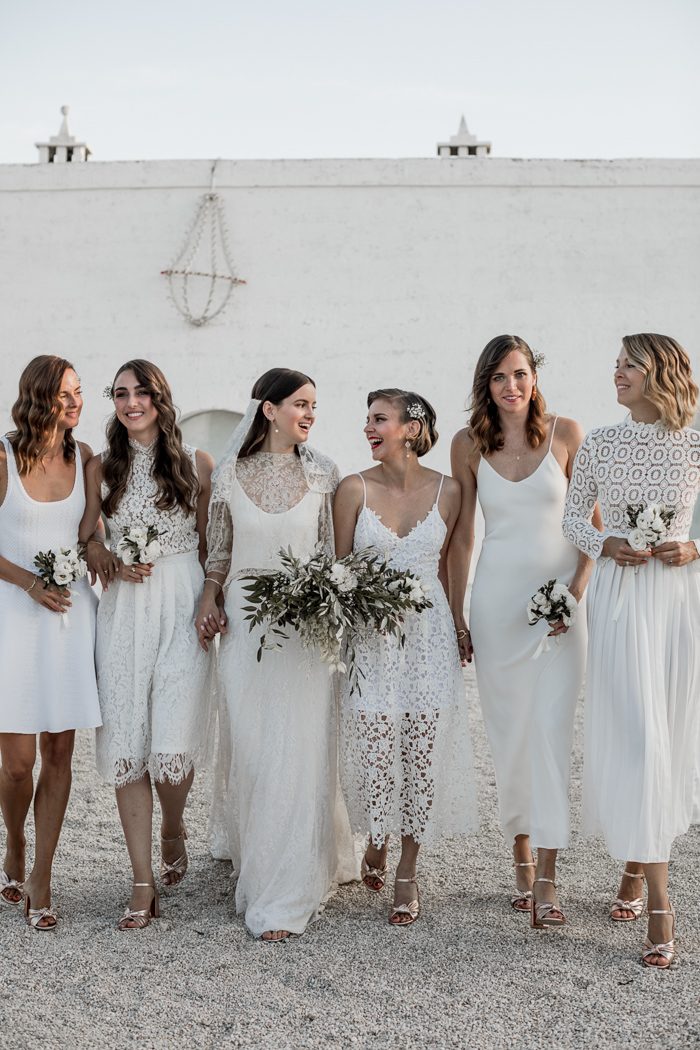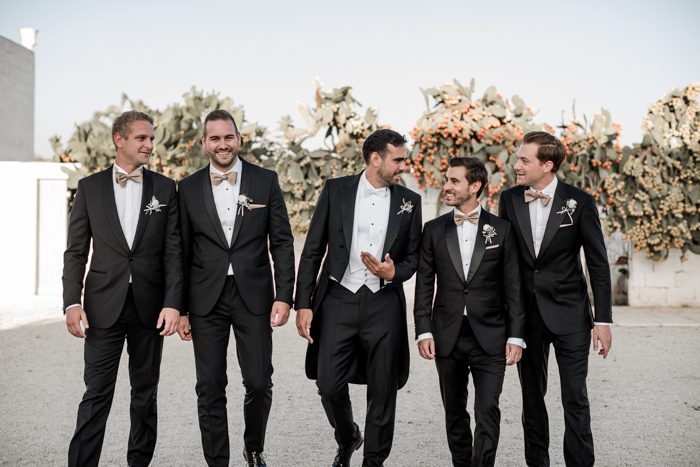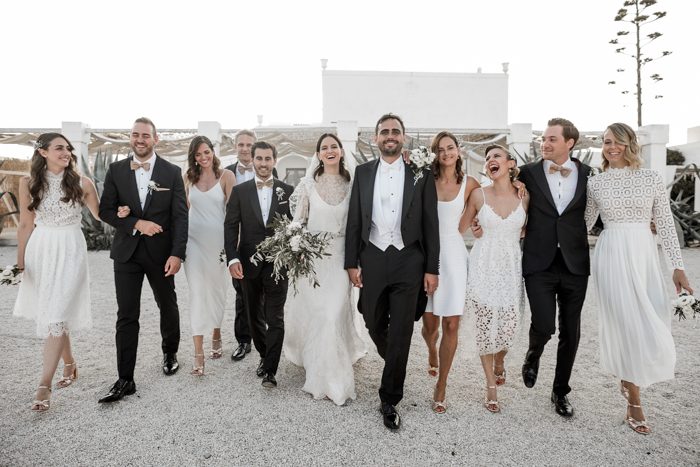 I had two wedding dresses! One was my great-grandmother's dress, handed down over generations. It's over 100 years old! I only had the underdress altered slightly, otherwise, it fit me perfectly. I loved the fact that my mom, my aunt, my grandmother, and my great-grandmother had already worn it and that it was one-of-a-kind and somehow still contemporary. My second dress was a custom-made, American Hustle inspired dress with a deep V-neck. It was great because I could really dance in it and it was completely different than my first dress — it was a lot sexier!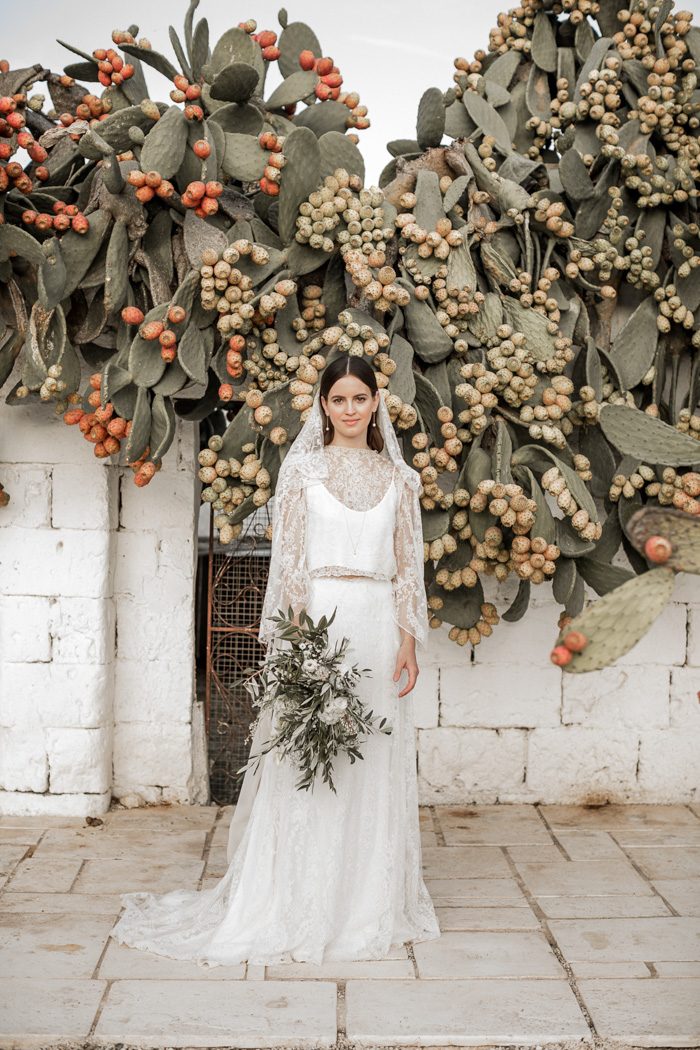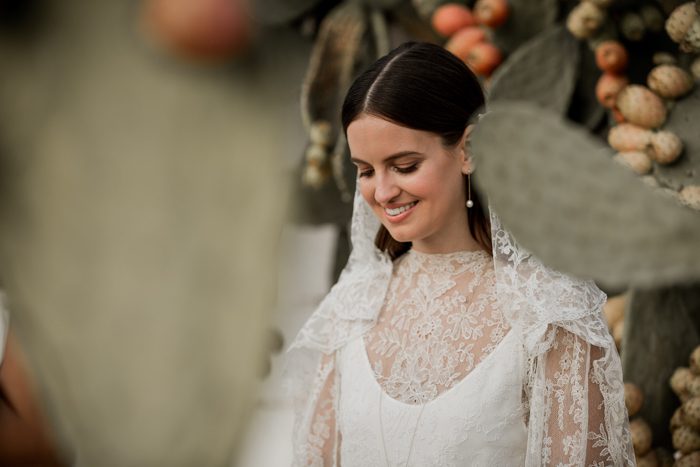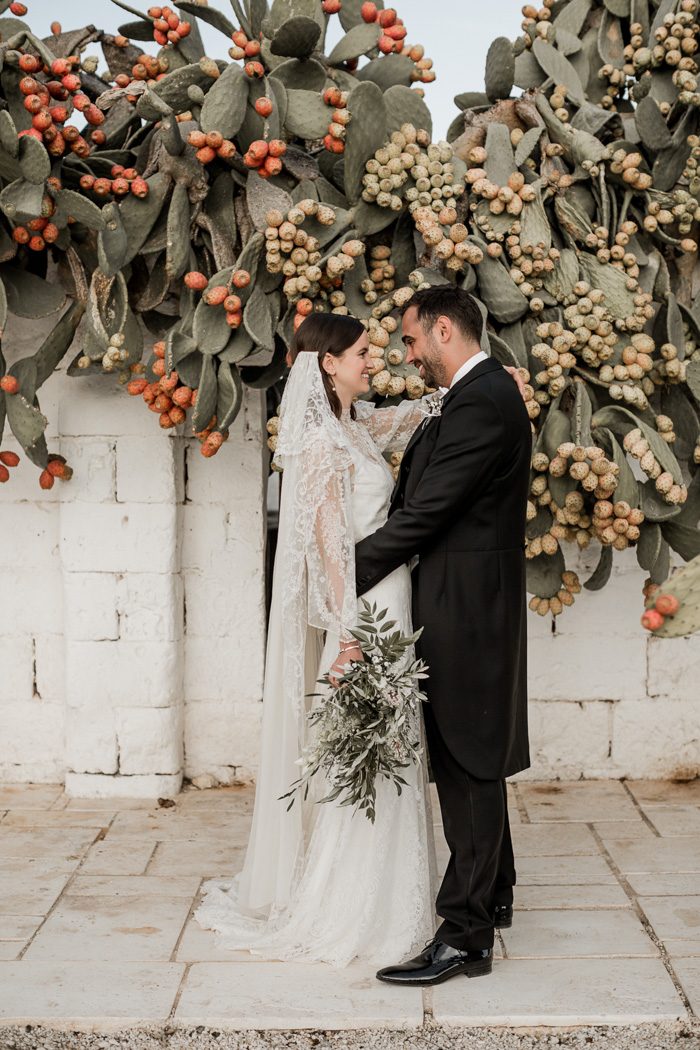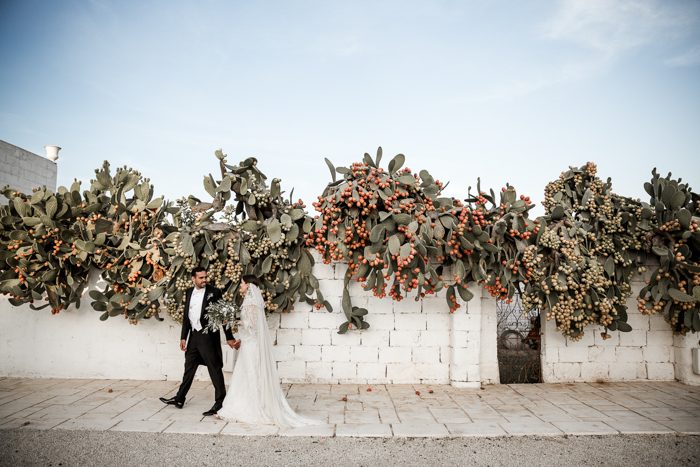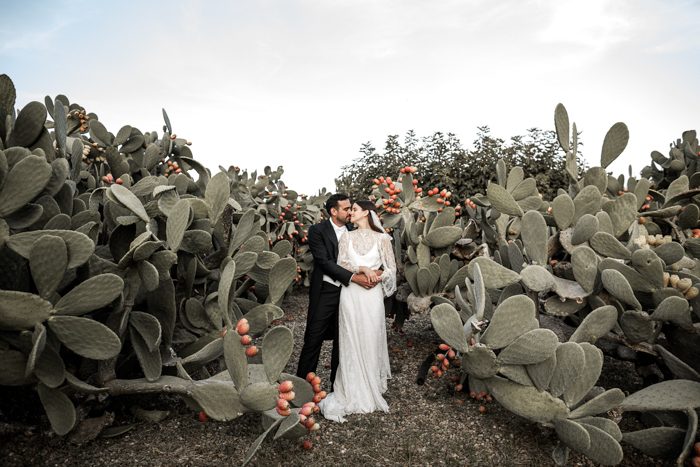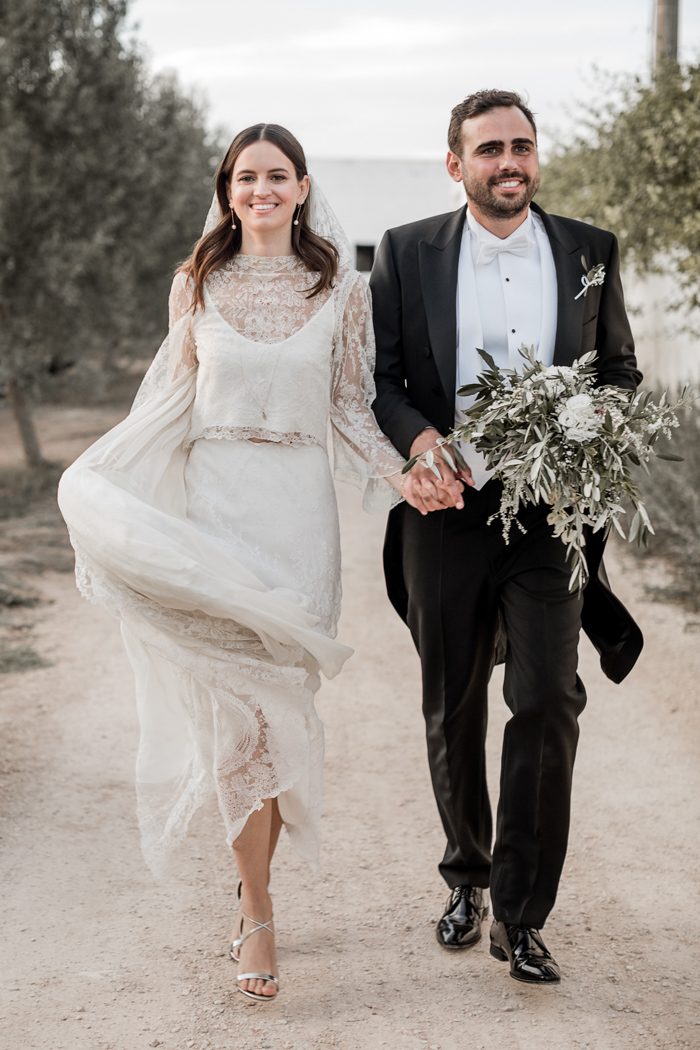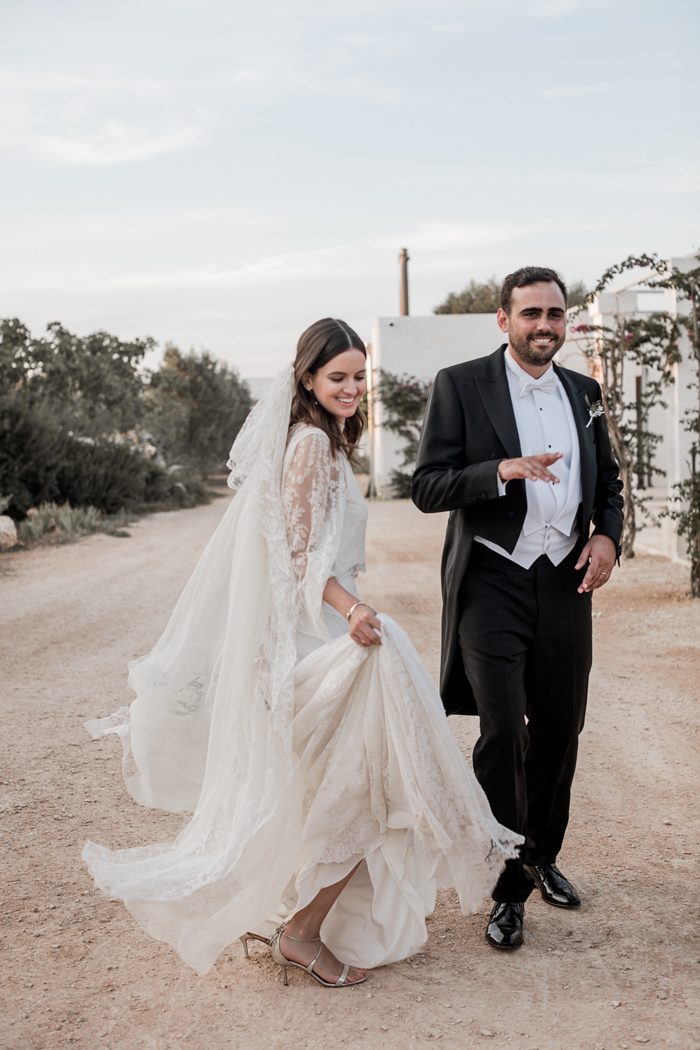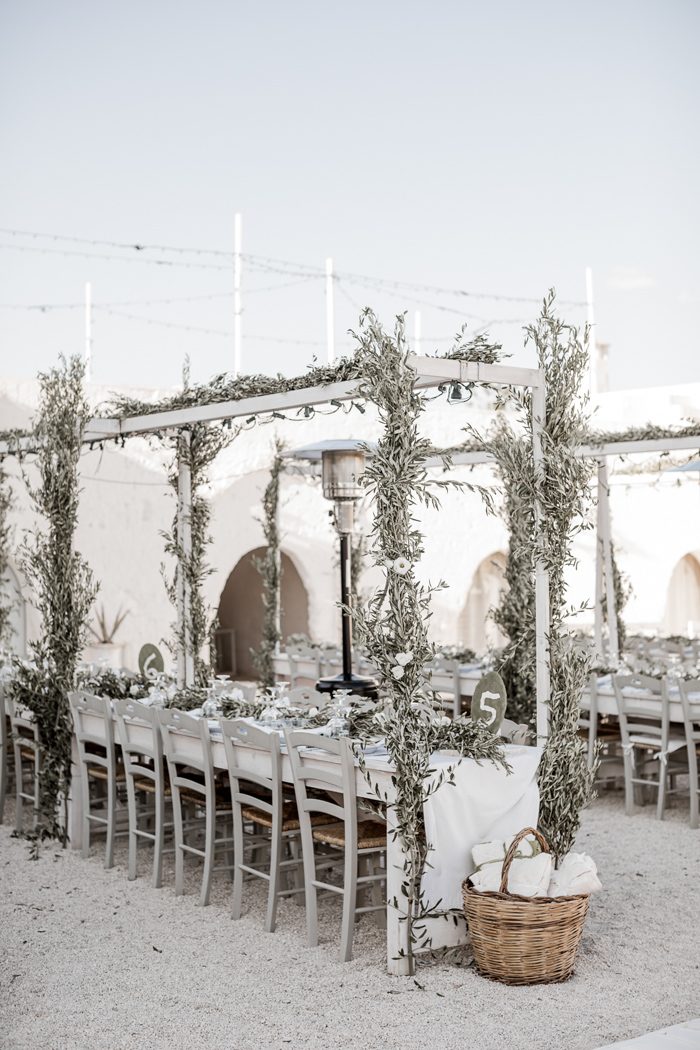 Puglia is famous for its ceramic art tradition, dating back hundreds of years, and the local cacti were a theme on our invitations and photos. So we chose a small ceramic cactus leaf as a wedding favor. Guests could hang it on their walls or use it as a table decoration or a soap dish. One person even used it as a candle holder.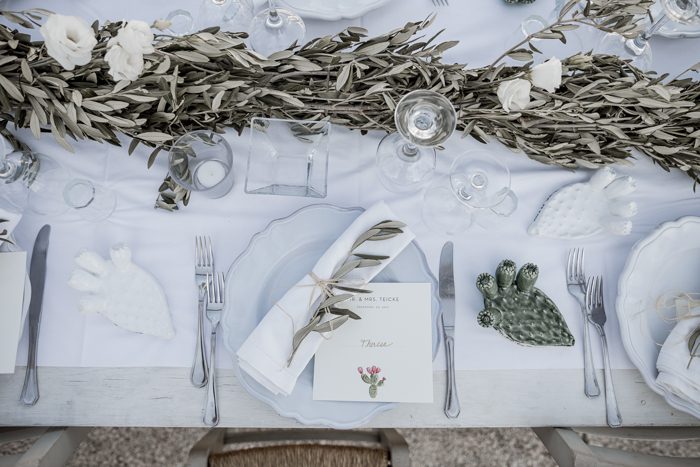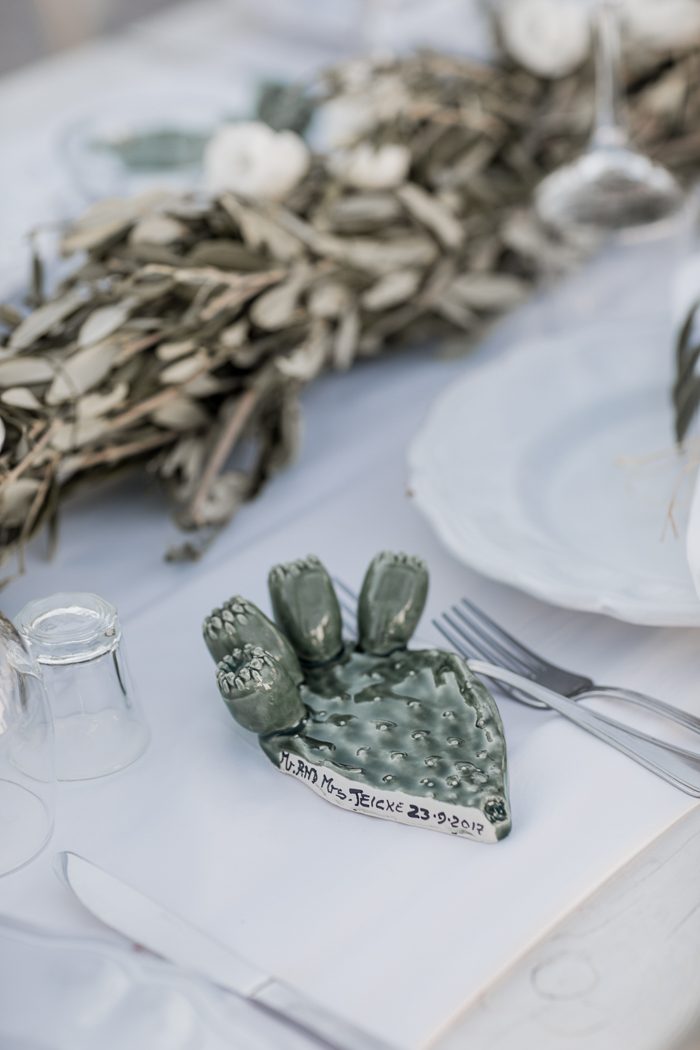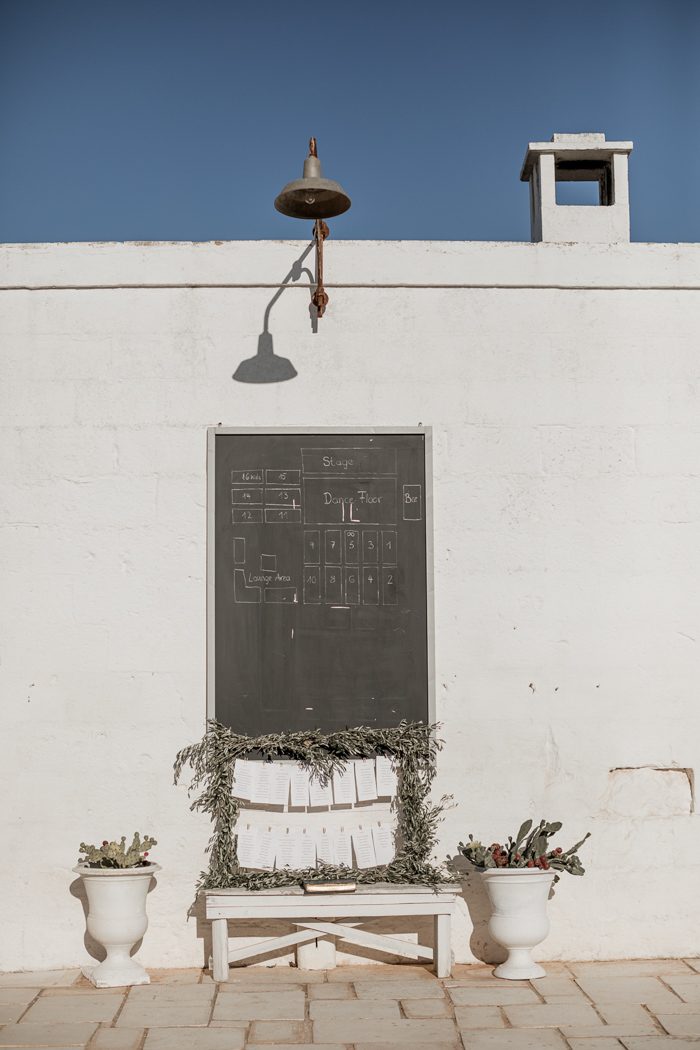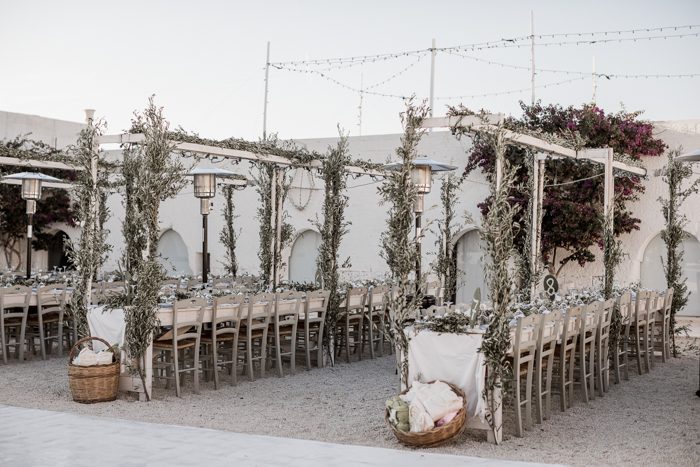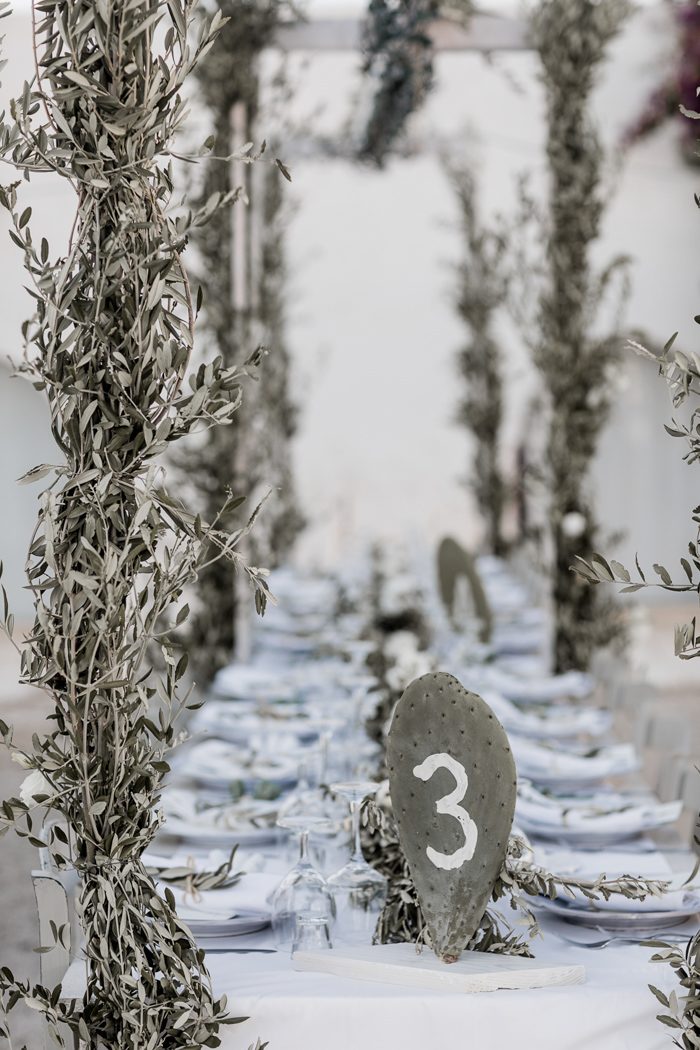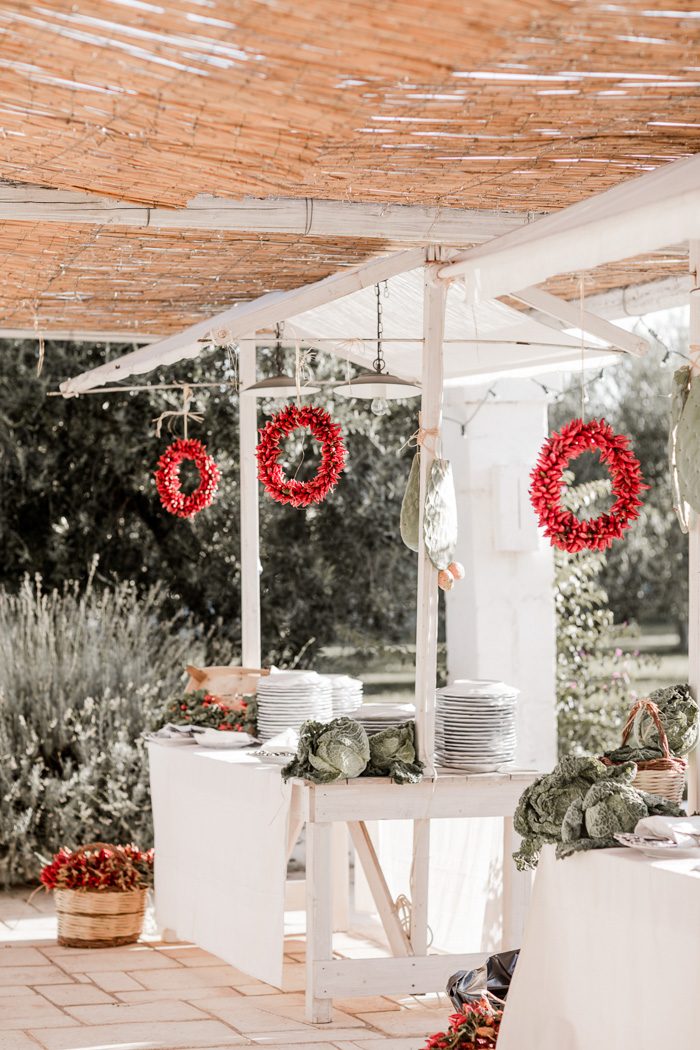 We wanted to take our guests out of their everyday lives, and we wanted our reception to be very lively with lots of music and dancing rather than a long sit-down dinner. So, the most memorable moment was when we were getting changed for the evening and looked out of the window to see all our guests already on the dancefloor with the incredible band!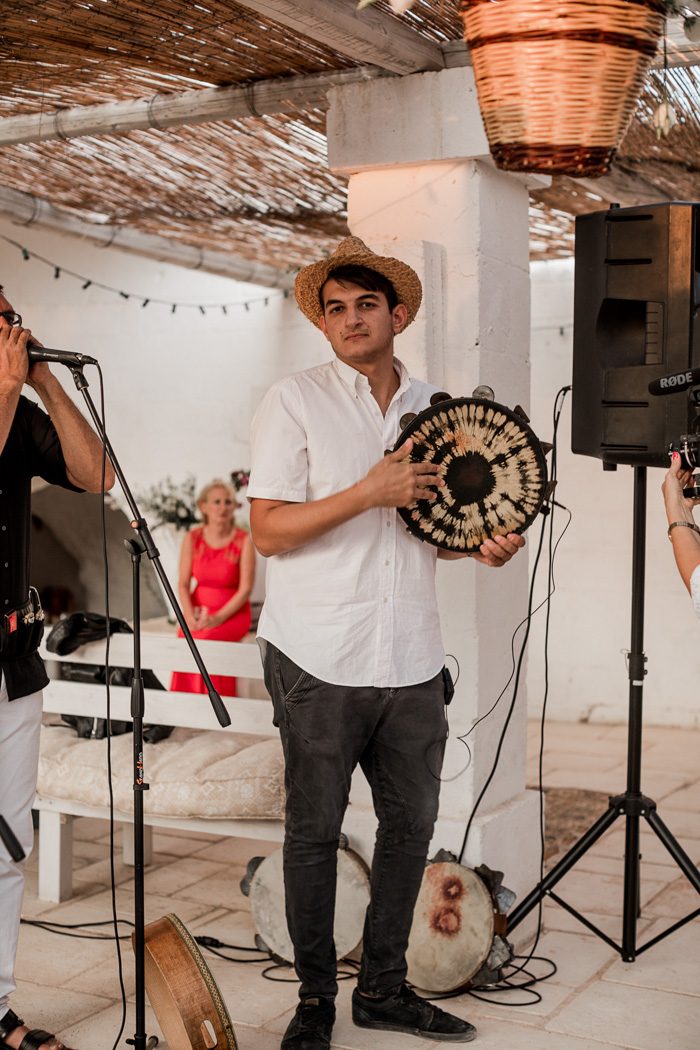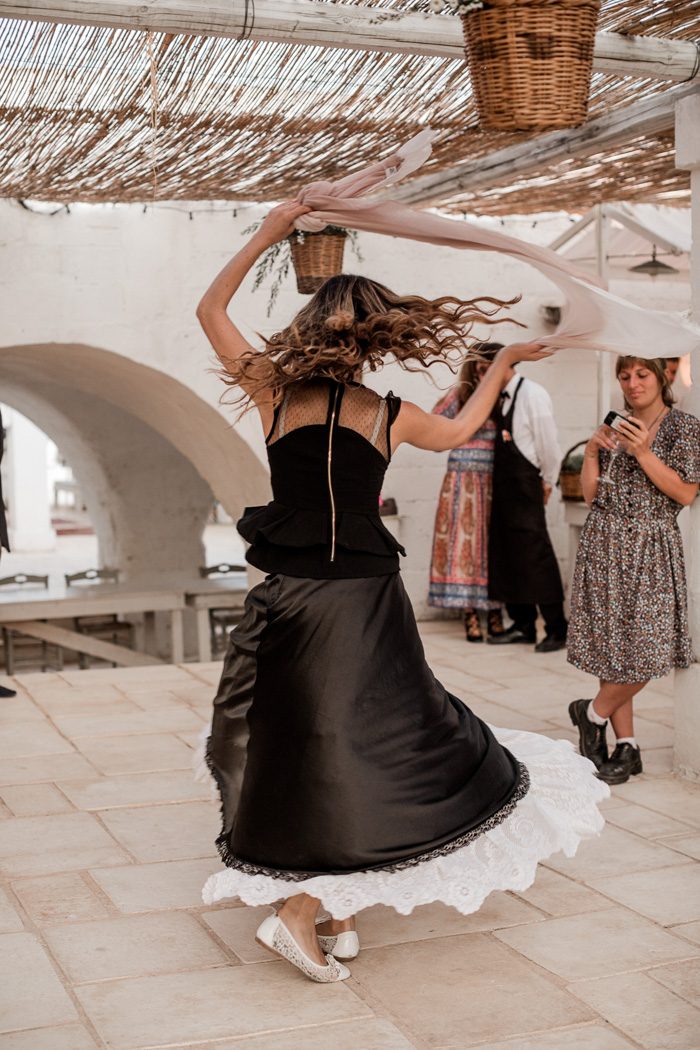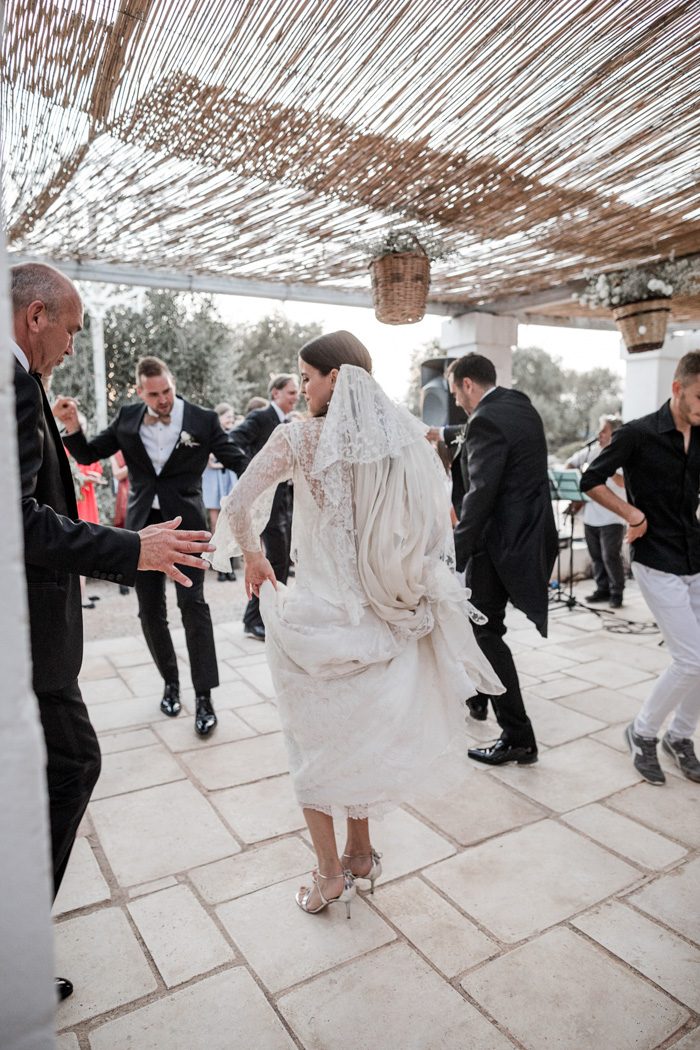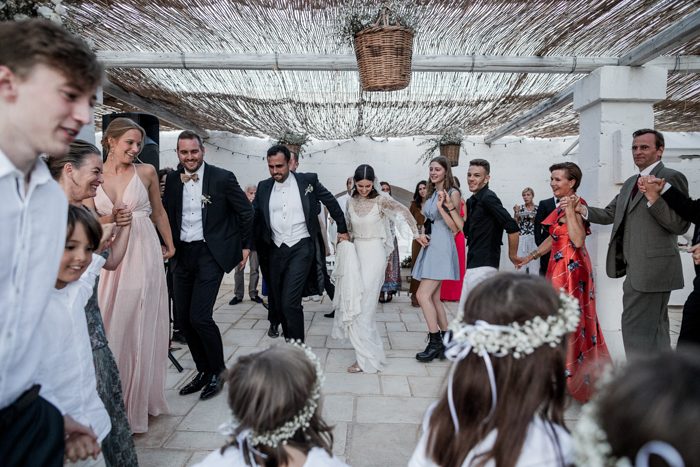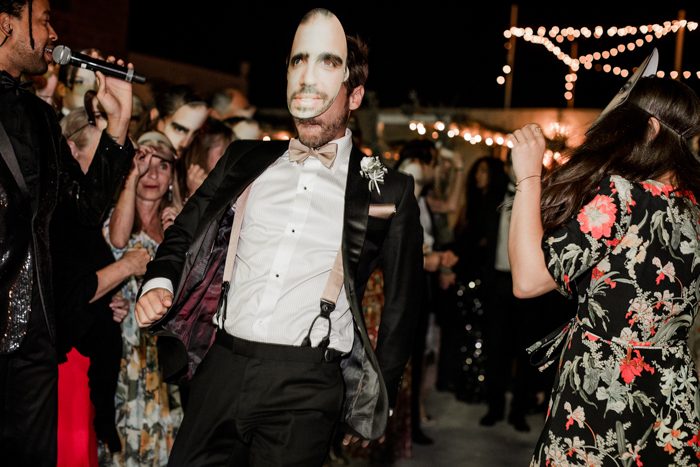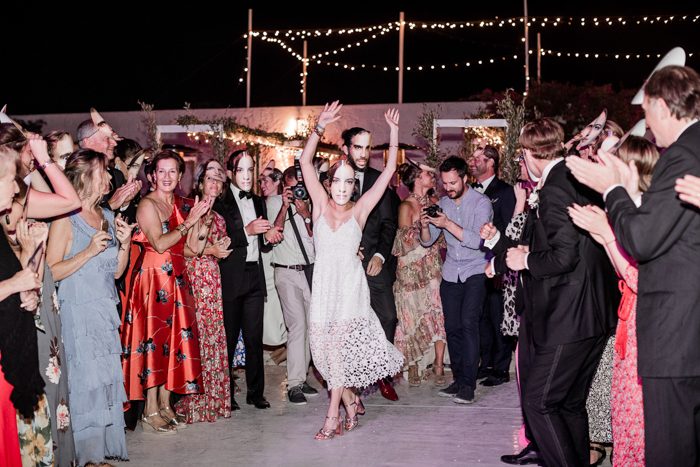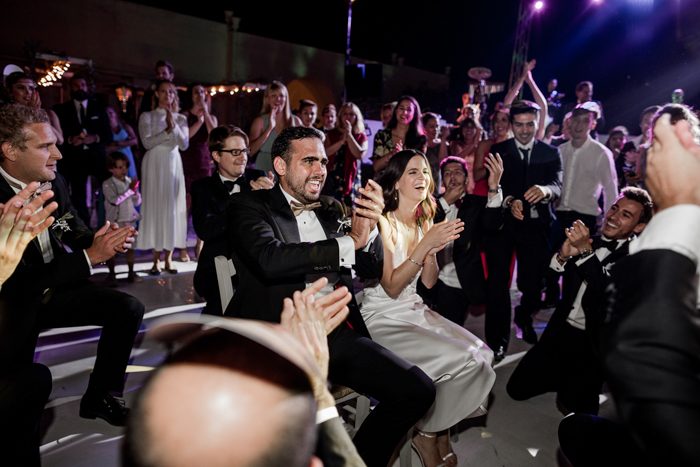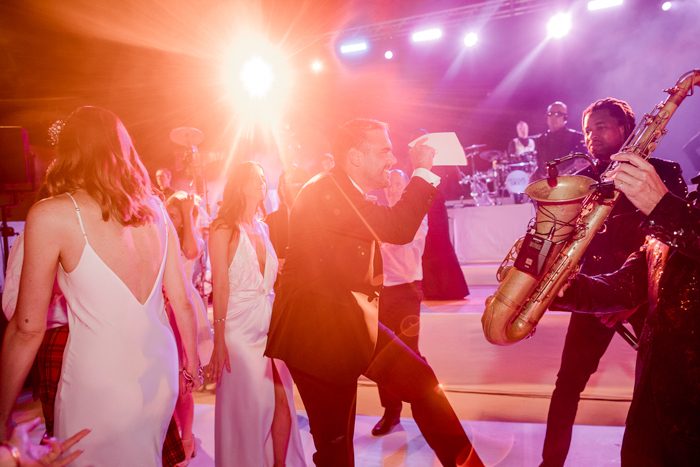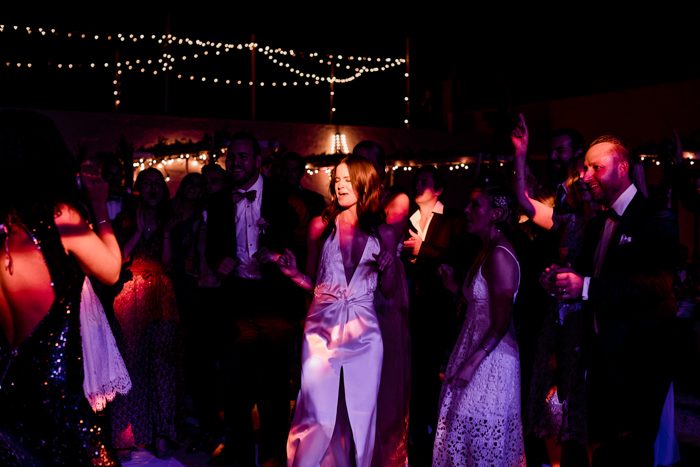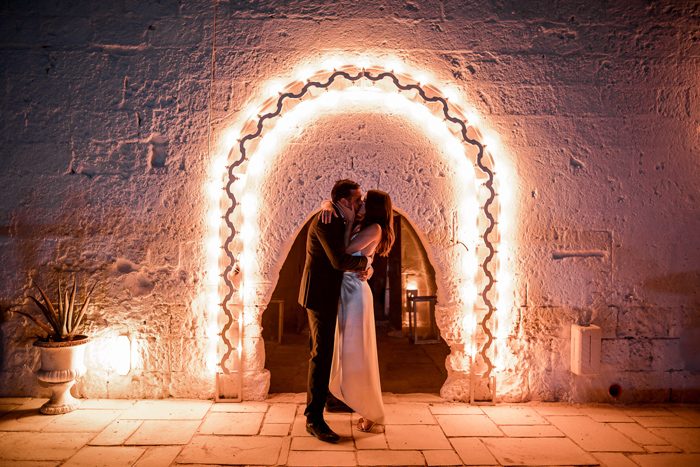 Congratulations to Elisabeth and Julian, and a special thanks to Lilly Red Creative for sharing this stunning Italian wedding at Masseria Potenti with Junebug! Love this earthy and airy color palette? Then you have to see this dreamy pastel Italy wedding at Paolo Bonomelli Boutique Olive Farm!