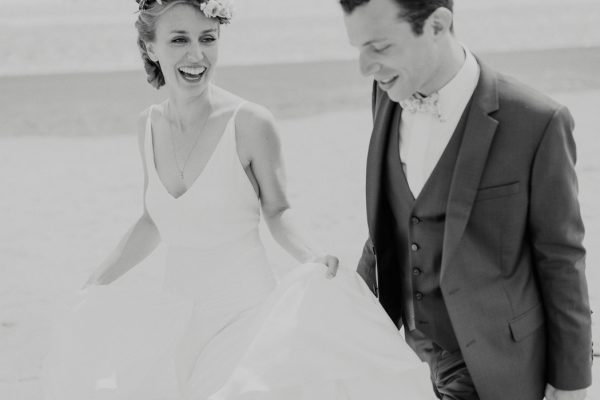 Eryn and Alexis love the California countryside so much, they decided to throw their wedding there – even though they live in Paris! Luckily, Eryn's family lives in California, so they were able to secure the couple's dream venue and help plan the details while Eryn and Alexis were overseas. The couple's special day at Mann Family Farm featured West Coast countryside charm with touches of romantic French culture, which meant tons of gorgeous florals and a honky-tonk band at the reception! Photography team Helena and Laurent captured every stunning moment of this wedding, including a musical processional hike that all the guests took together to the ceremony site.
The Couple:
Eryn and Alexis
The Wedding:
Mann Family Farm, Bolinas, California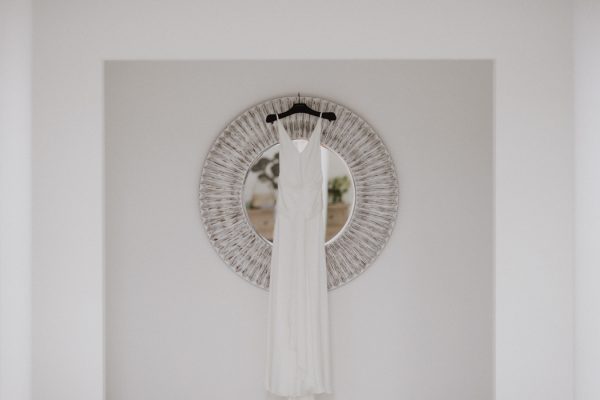 All love stories are unique, but our wedding story began in 3 years before our Bolinas celebration when we married for the first time (at a small courthouse in Napa) before moving to Paris. Planning this fête was a long time coming, and Alexis and I wanted to invite all of our friends and family to a place that felt like home for both of us: in nature and close to the ocean.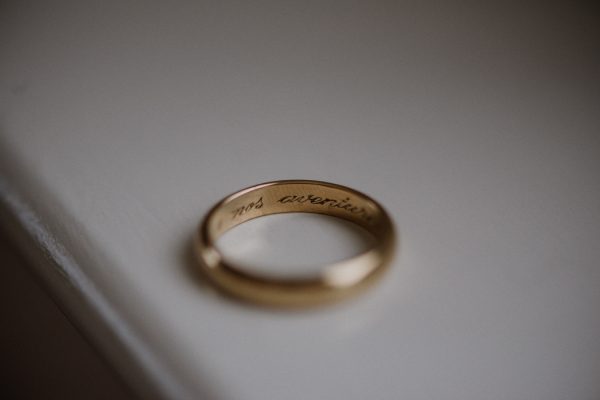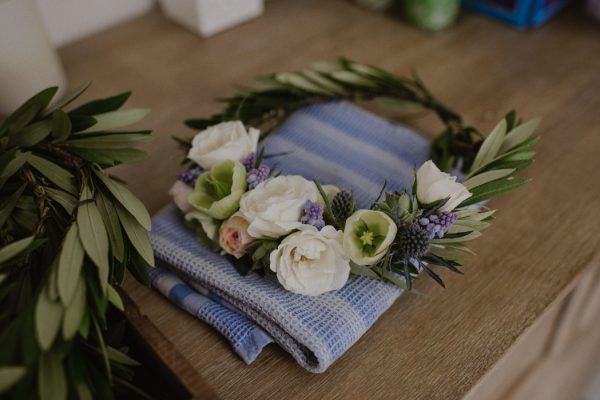 We both spent our childhoods running through the countryside and along the coast (one in Northern California, one on the west coast of France), and Bolinas felt like the best of our American dreams. After choosing the Mann Family Farm, everything else came together easily, and we were able to have a simple and beautiful evening with our guests eating delicious California produce, drinking French wine, and dancing to some good bluegrass and honky tonk!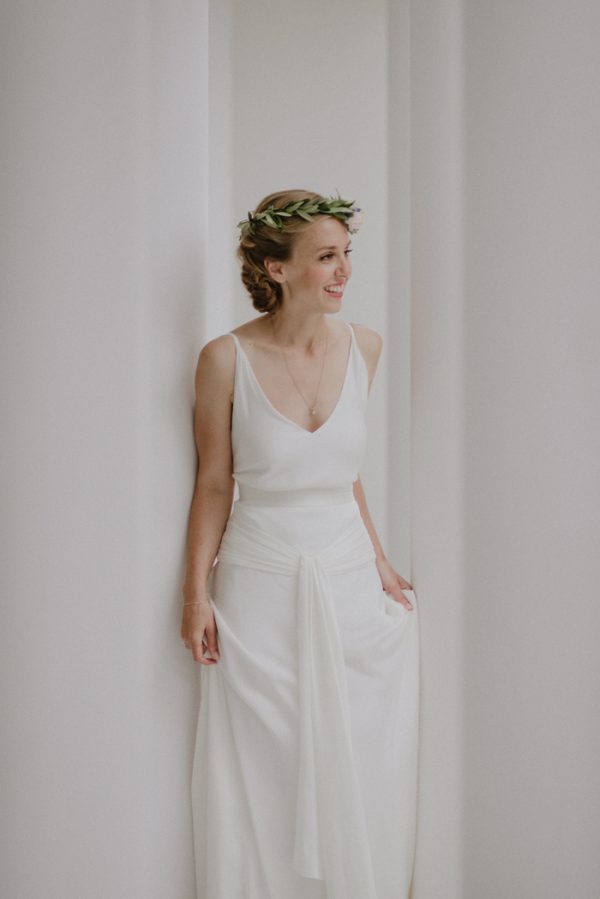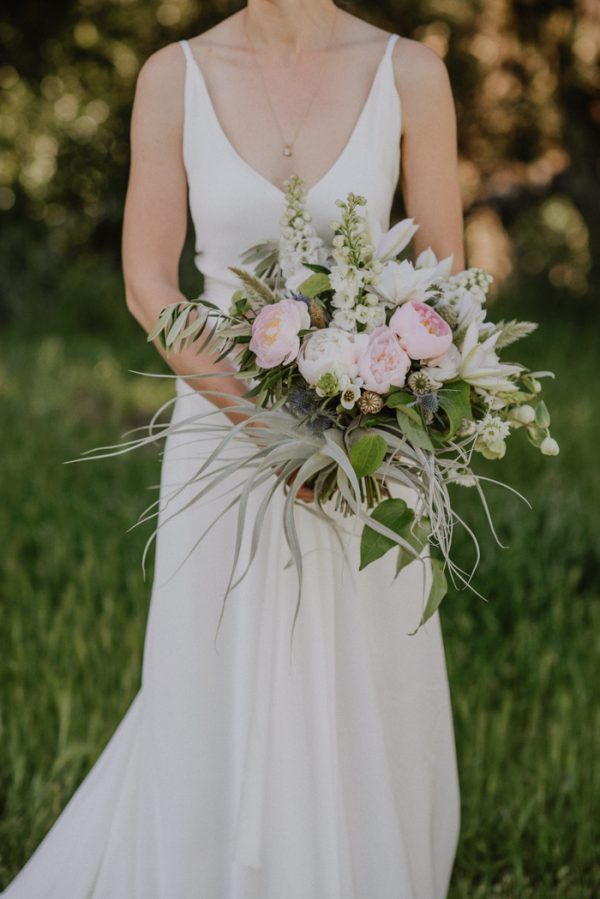 I fell in love with my dress almost immediately, for its simplicity, silkiness, and the delicate back. Alexis's suit was as classic as a French man's suit should be.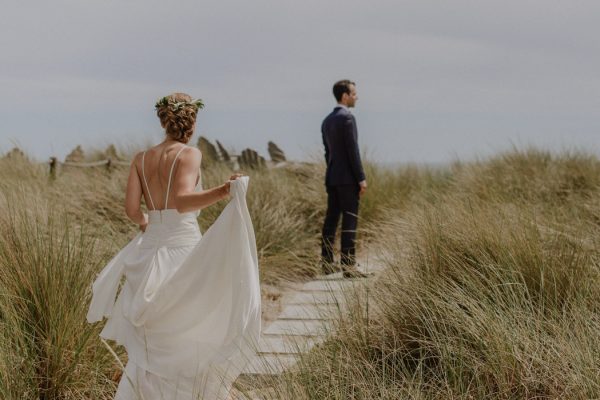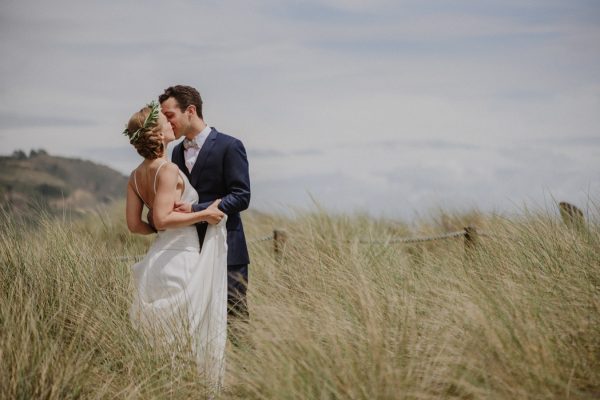 We felt very lucky to have Eryn's parents living in Northern California, not too far from vendors and the farm, and in the end – everything went smoothly! Our advice would be to keep it simple, don't get too caught up in the details, and just enjoy the moment!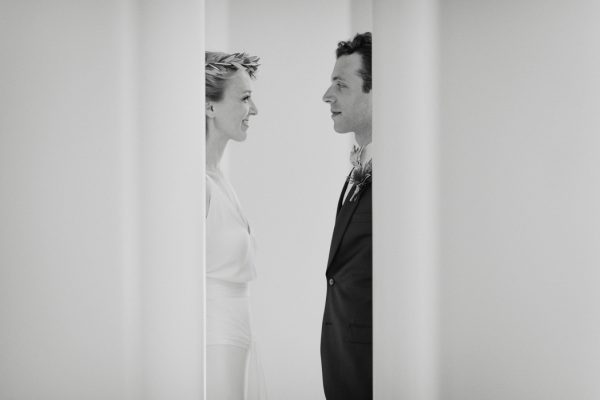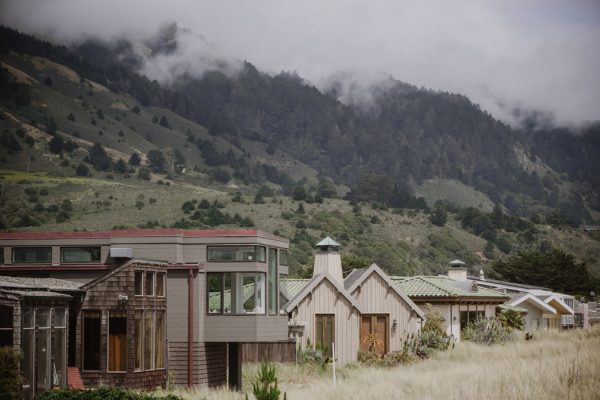 As we are not in California often, having family and friends from all stages of our lives together in one place was very special. From the bluegrass band, The Good Bad, leading our guests on a short hike up to the ceremony site, to our parents' and friends' speeches (and my French mother-in-law spending months studying English to give her much-loved and appreciated toast), to Miss Lonely Hearts playing a country cover of "Who's that Lady?" for our first dance – everything was beautiful.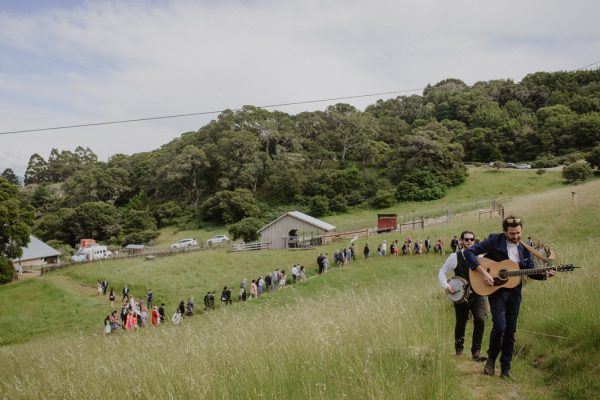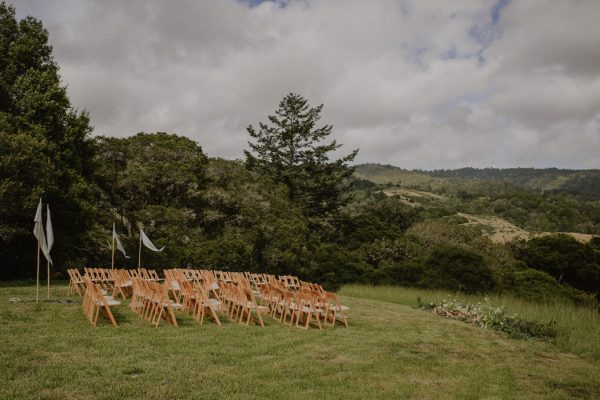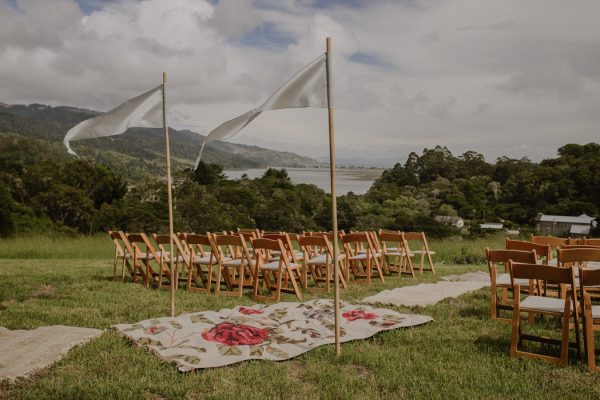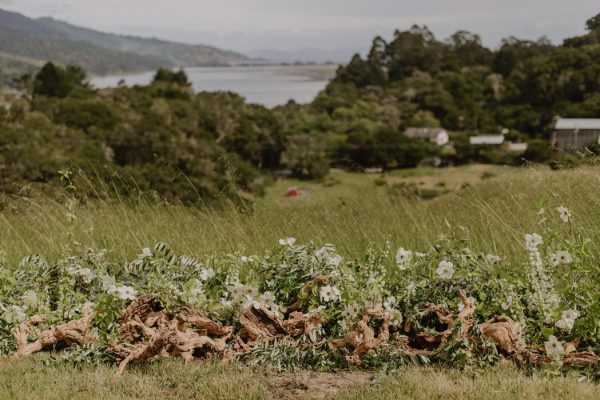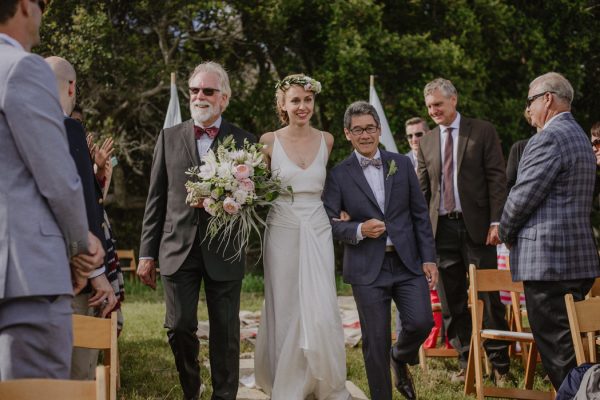 For our friends (bridesmaids, groomsmen, and groom's ladies), we decided together that there wouldn't be a strict dress code; they could wear what they felt comfortable in (with ladies in white/beige/cream and men in gray/blue/black). It all came together and everyone was beautiful!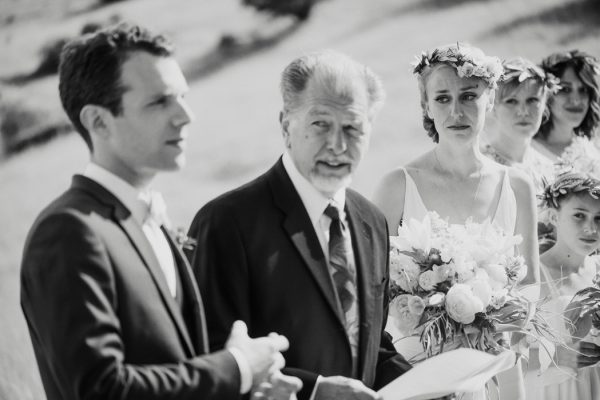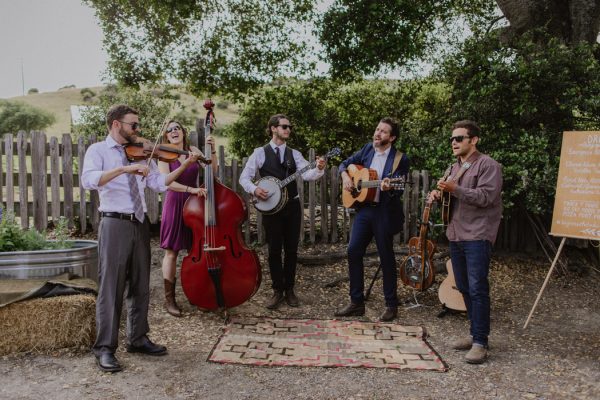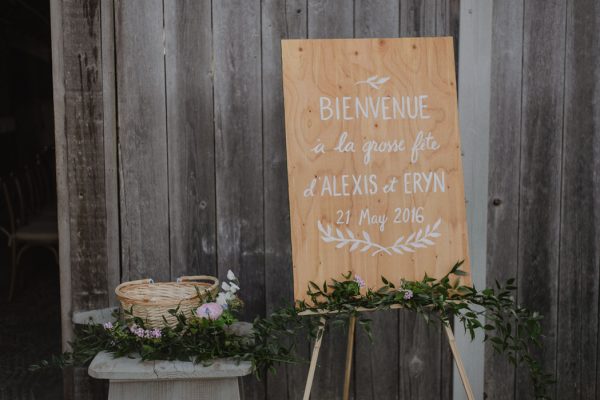 From the start, Alexis and I wanted our celebration to one of good live music, good eats, and good drinks; one that felt like a lifetime of friends coming together for a slightly refined backyard spring barbecue, Memorable yet nothing too serious.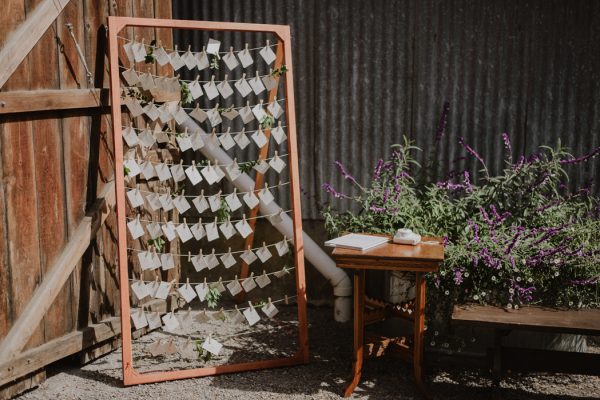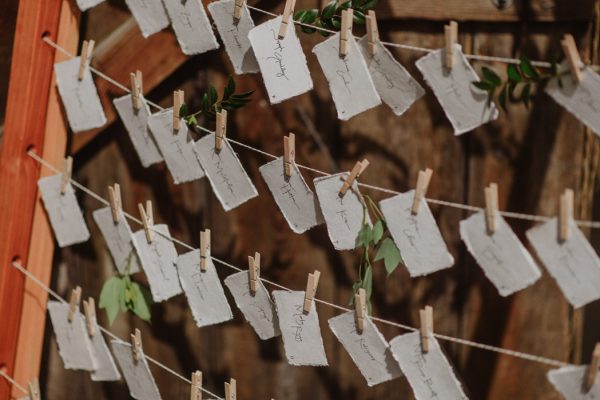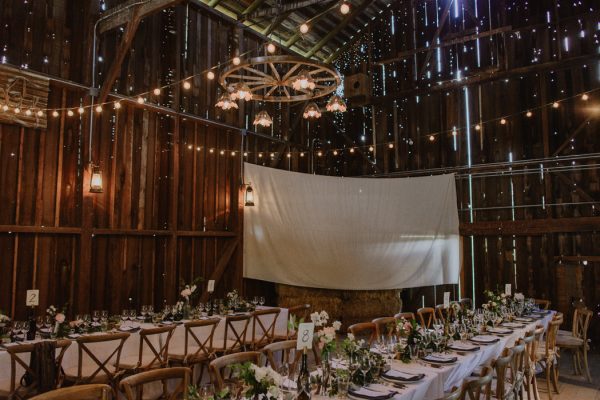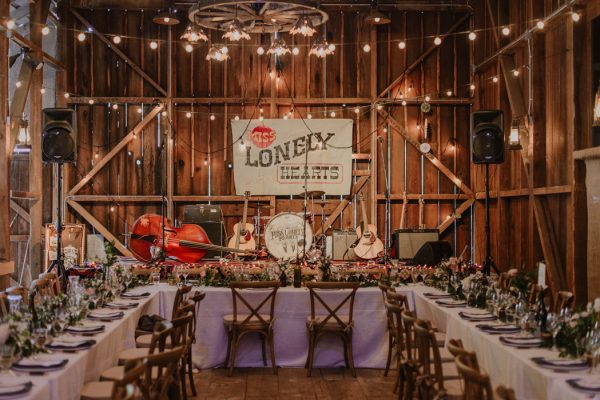 I have always enjoyed design and making things on a small scale, so it only seemed natural to do most of the decorations ourselves. Only challenge was doing this while being in Paris! For all printed items (save the dates, invitations, menus), I worked with a letterpress in Paris. My parents and best friend all had a part in building various signs, penants, and place card frame, and during our first few days in Bolinas, we had a lot of friends tying up name cards to our favors, small succulents for everyone! Besides these few DIY decorations, the beautiful and natural flowers and plants did the work.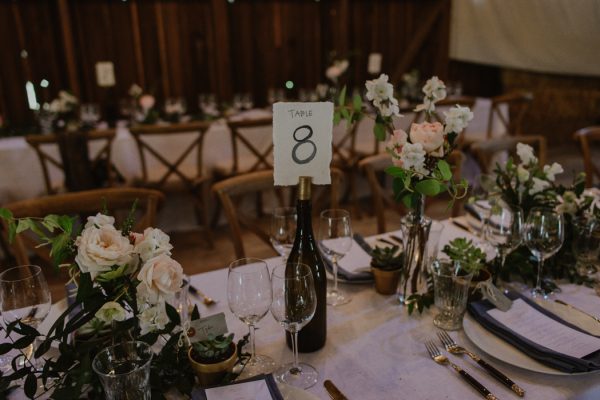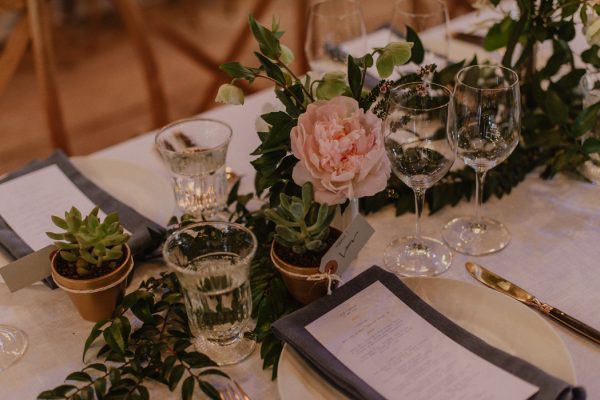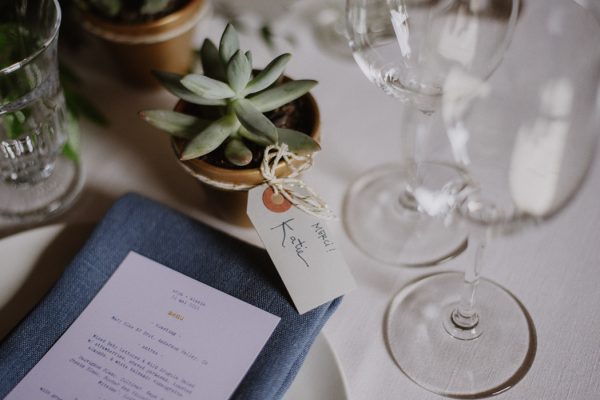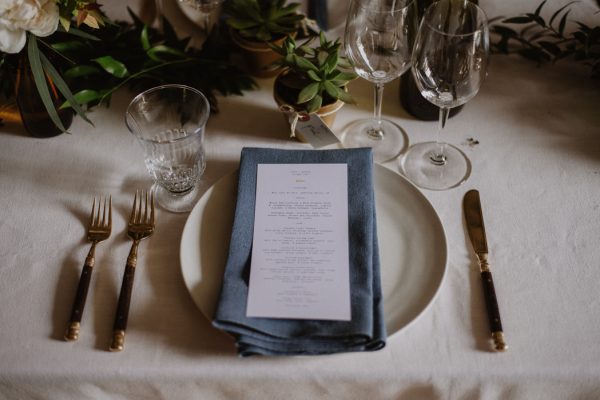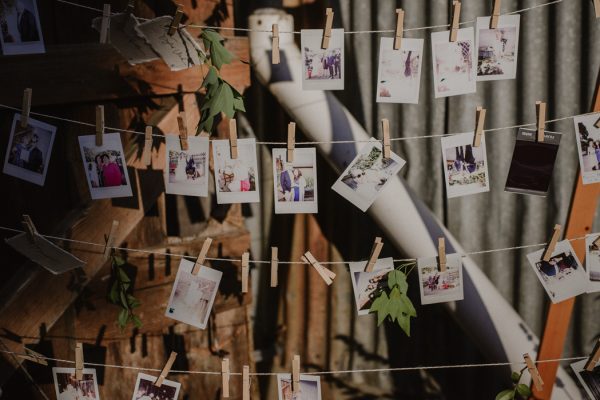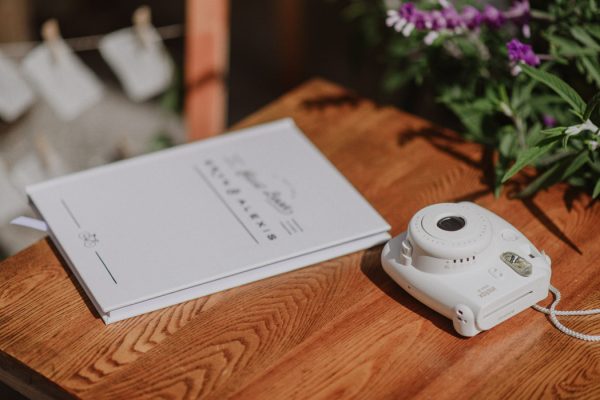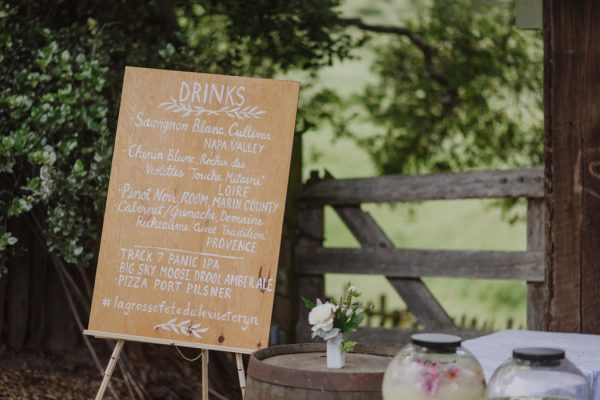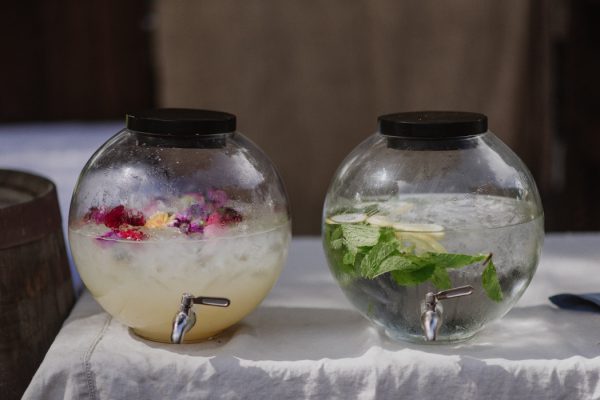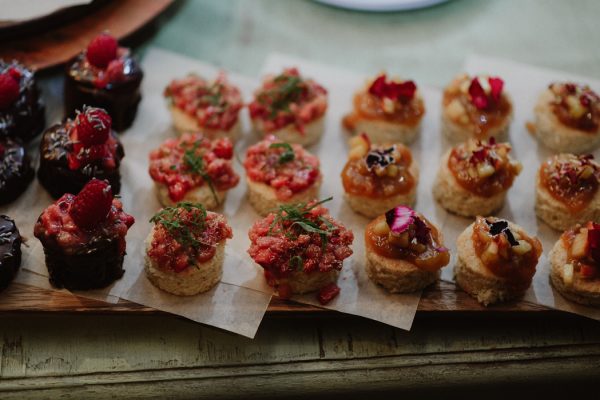 The greatest surprise may have been the video that Alexis's sisters and brother-in-law prepared. They had gathered wishes from friends and family around the world and put everything together in a hilariously good show that brought us and our guests to gut-wrenching laughter, interspersed with tears. How lucky we are!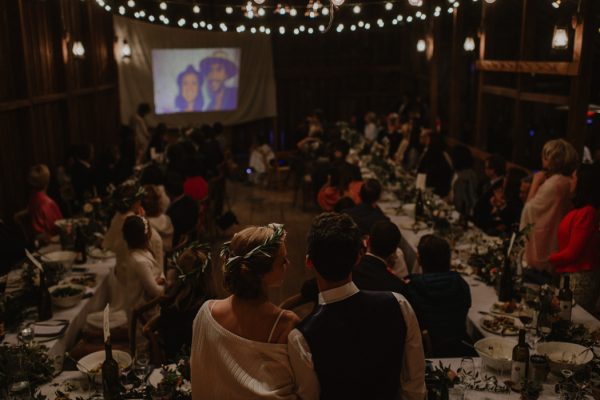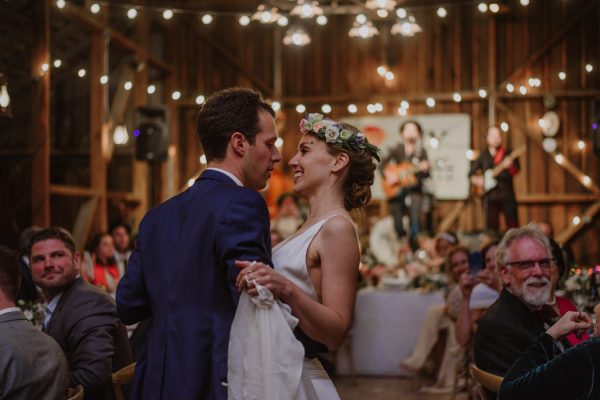 Congratulations to Eryn and Alexis, and a huge thanks to Junebug members Helena and Laurent for sharing their wedding with us. Can't get enough of this couple's rustic California wedding? Then you've got to see this heartfelt wedding at home in the California countryside!