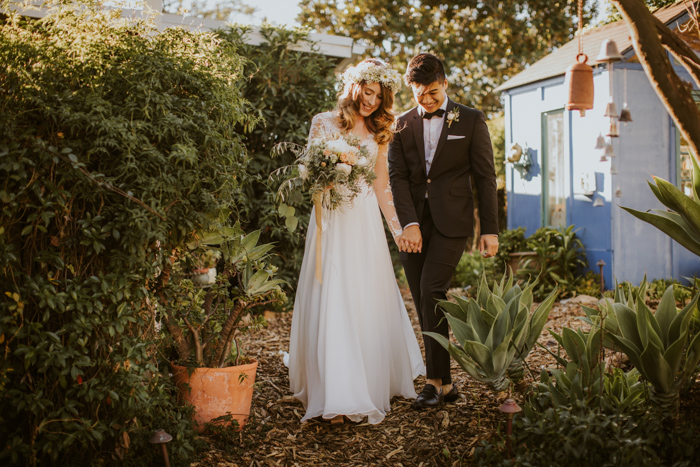 With a ceremony in a yurt and a sweetheart picnic with beer and chocolates, Samantha and Jonathan's Ojai elopement was free-spirited and whimsical to the core! Burgundy Blue was on hand to capture every dreamy moment, from the intimate vow exchange to the golden hour portraits amid the natural greenery of the private estate. In keeping with the bohemian theme, Ojai Blooms created wild and organic floral designs in white and ivory and added tons of greenery for a lush, overgrown feel. White Sage Wedding & Events then added macrame, candles, and rugs to round out the bohemian vibe. If you've been looking for a charming, off-the-charts adorable bohemian elopement inspiration, look no further!
The Couple:
Samantha and Jonathan
The Wedding:
Private Estate, Ojai, California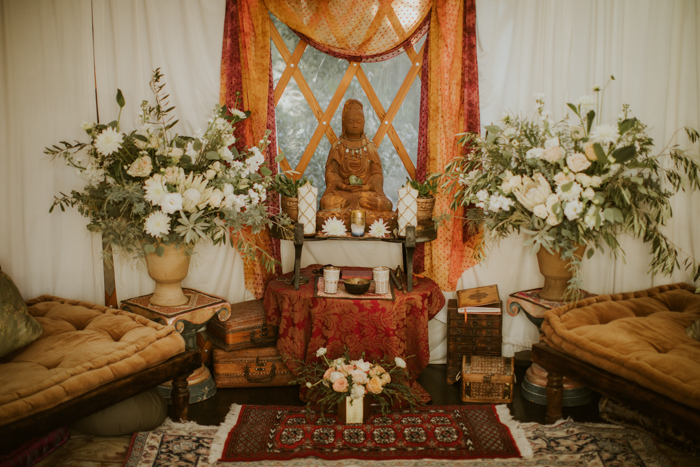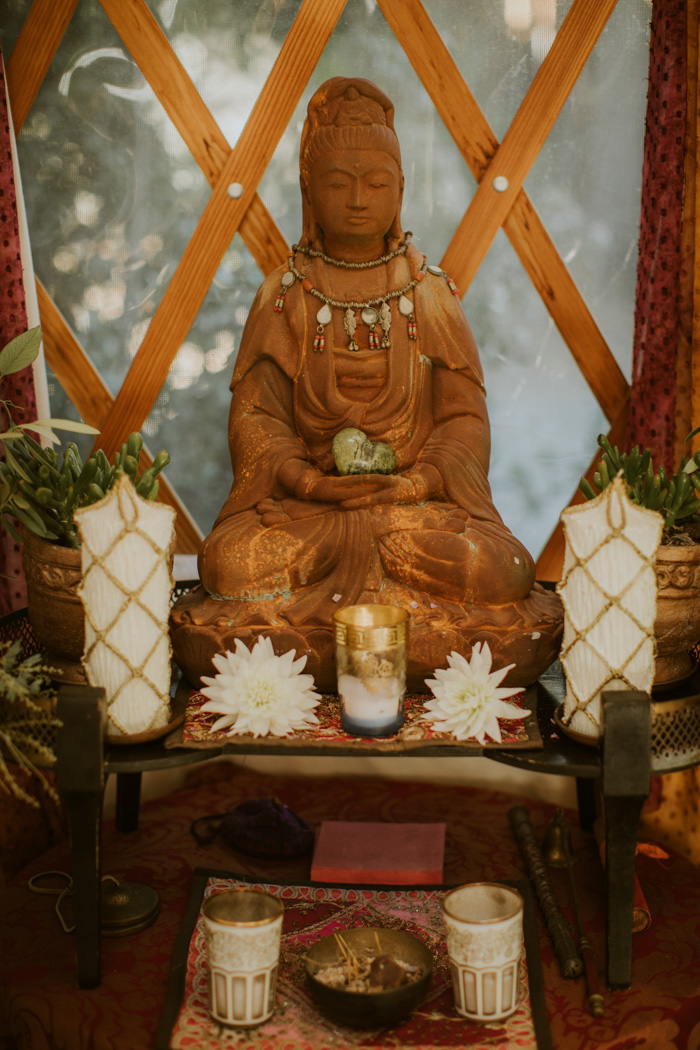 Jonathan and I wanted our wedding ceremony to take on an adventurous romanticism that matched our unconventional spirits. We wanted bohemian nods such as natural flowers, chaotic greenery, and macrame. We wanted each moment of the day to be "us," without any external expectations or pressures to veer from our vision.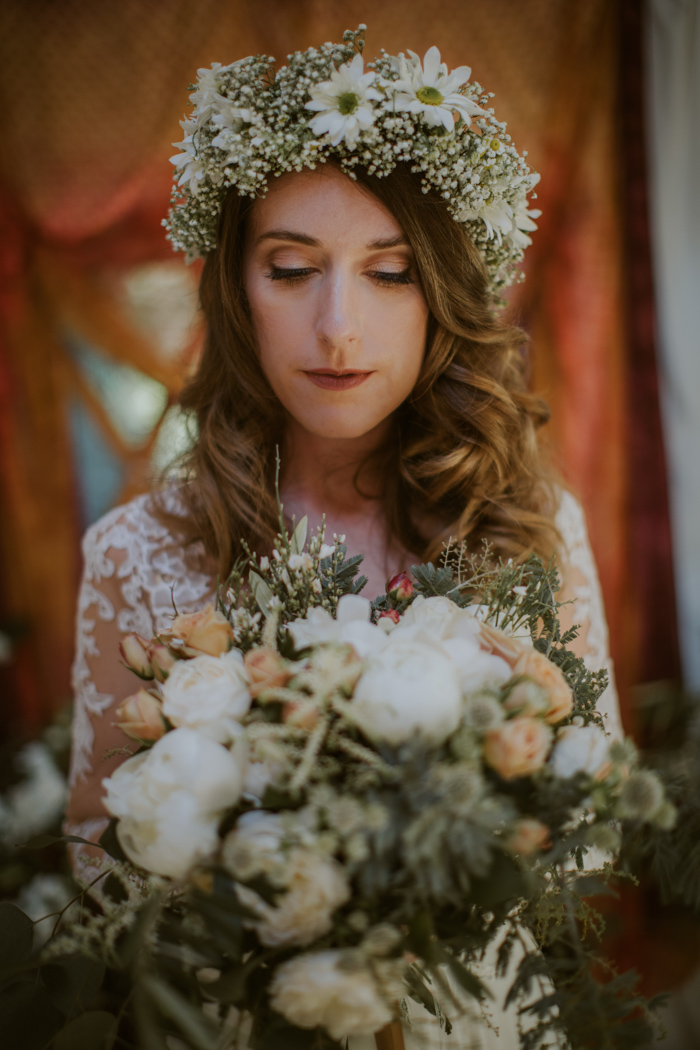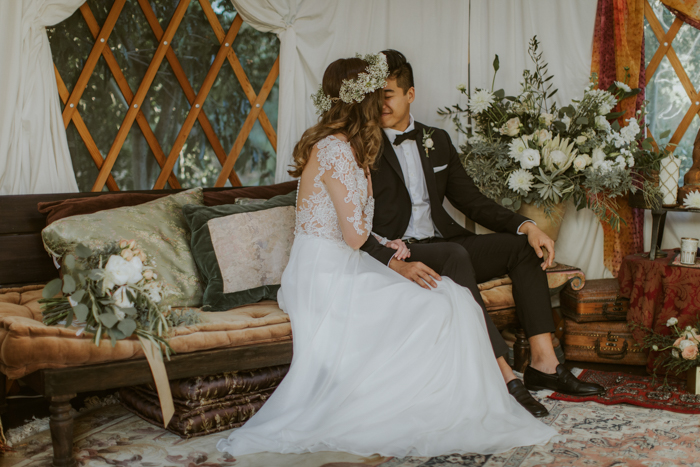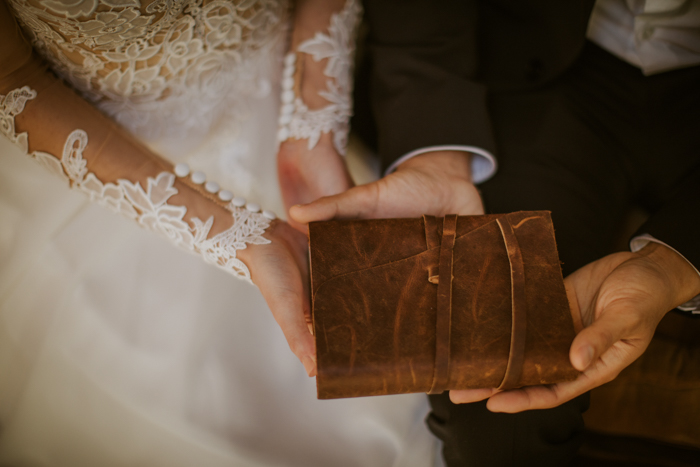 The song we chose to play when entering the yurt was a favorite song of mine that I remember hearing on the way to my first date with Jonathan and that Jonathan has since learned on the banjo: the acoustic version of "I Will Wait for You" by Mumford & Sons. This song is especially important to us because when we first met, I lived in a different city for graduate school and Jonathan had no issues spending time apart so that we could be together the rest of our lives.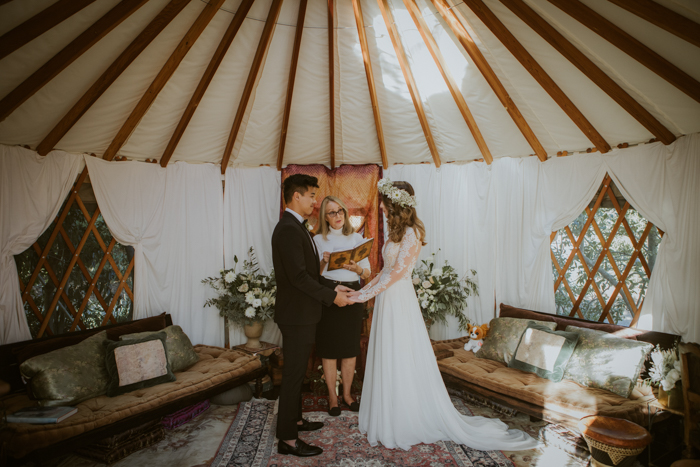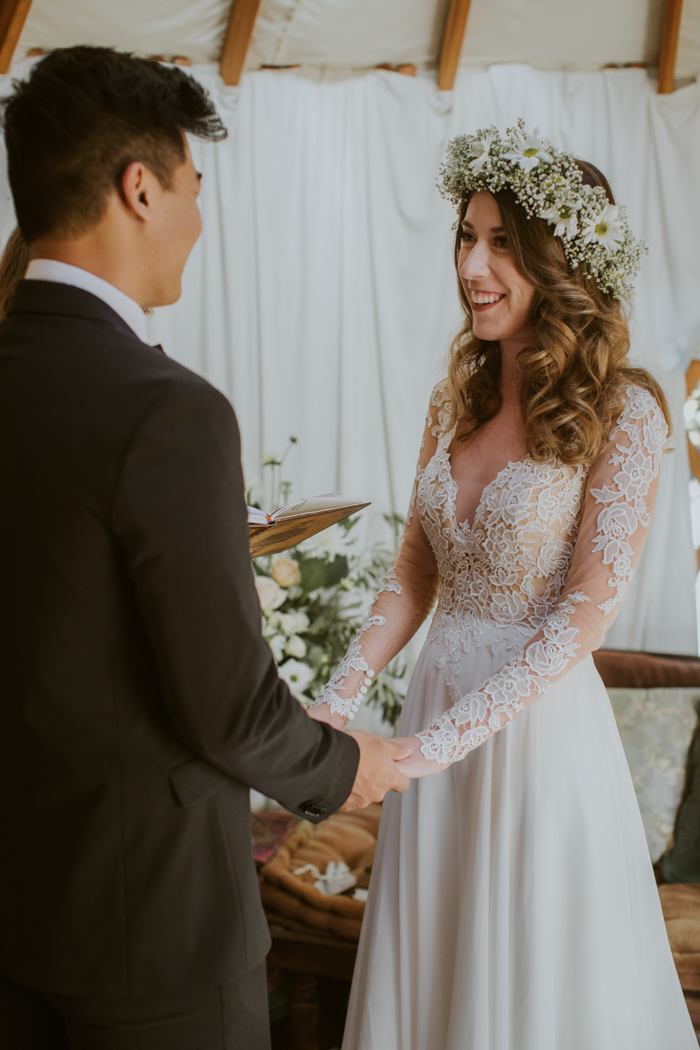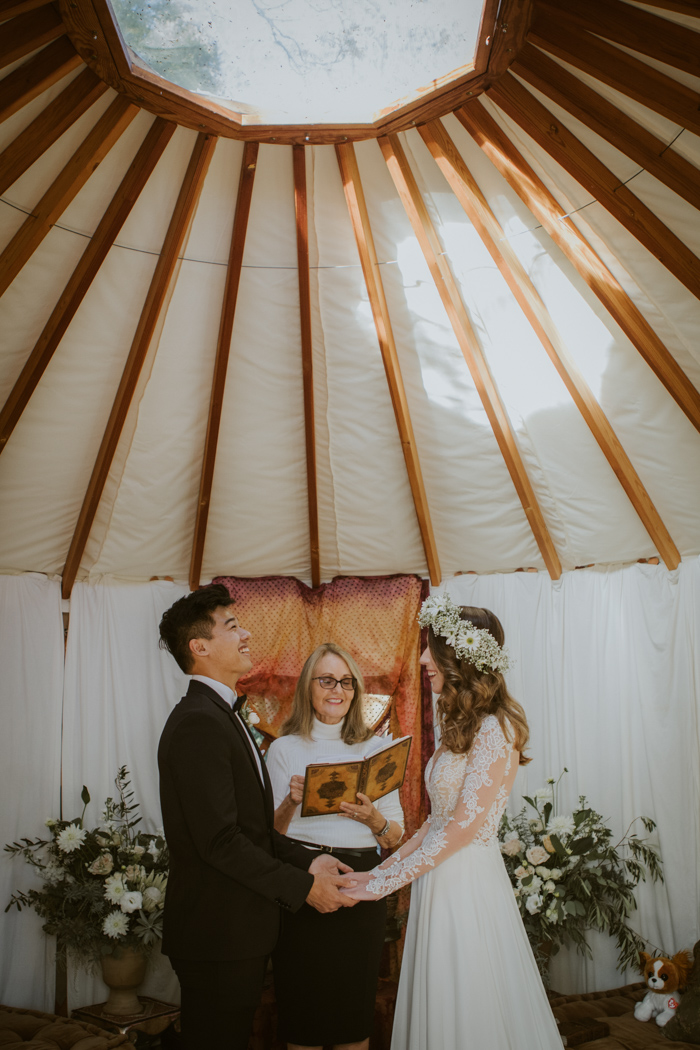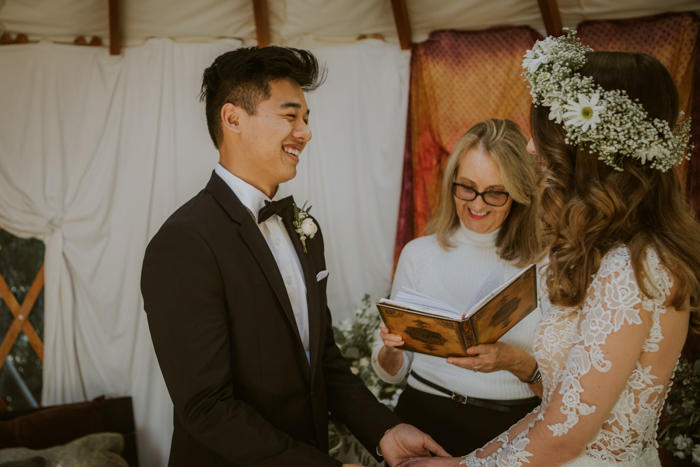 The vows were the most memorable part of the day. Having eloped, Jonathan and I had no reservations in truly putting our hearts and souls into personal vows for each other. We talked to our officiant, Patrice, throughout the writing process and she collaborated with us on some readings that we loved (a passage of The Alchemist and Norito). Patrice and I put together a note from Lady, Jonathan, and my 1-year-old puppy. The magic in the yurt, coupled with the sweet blessings of our puppy, brought tears to all of our eyes, especially Jonathan who was completely taken by surprise. Everything combined created an incomparable experience.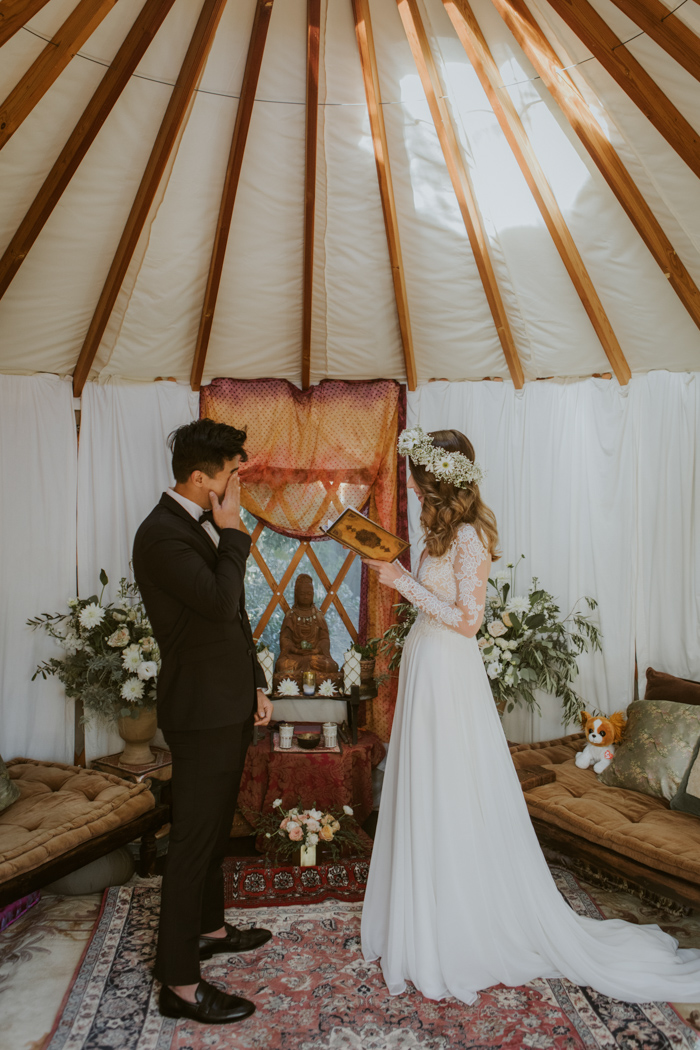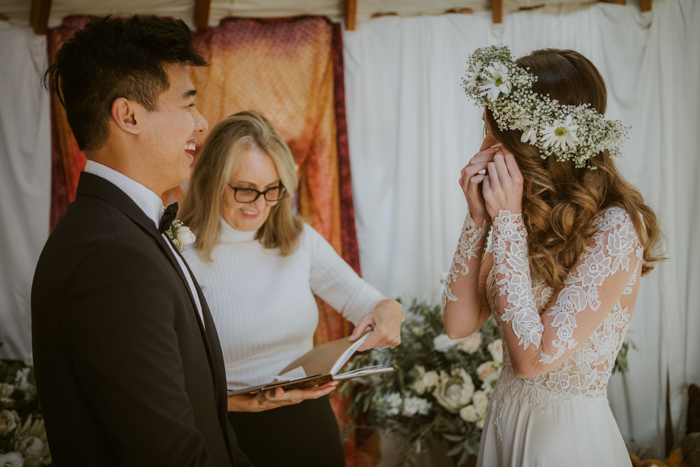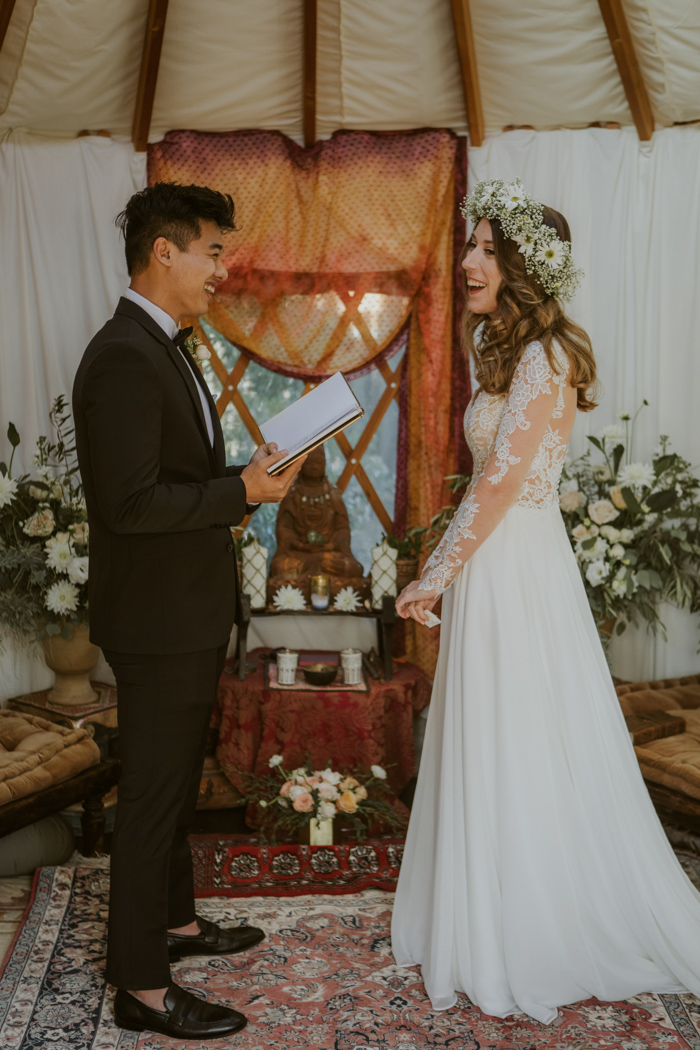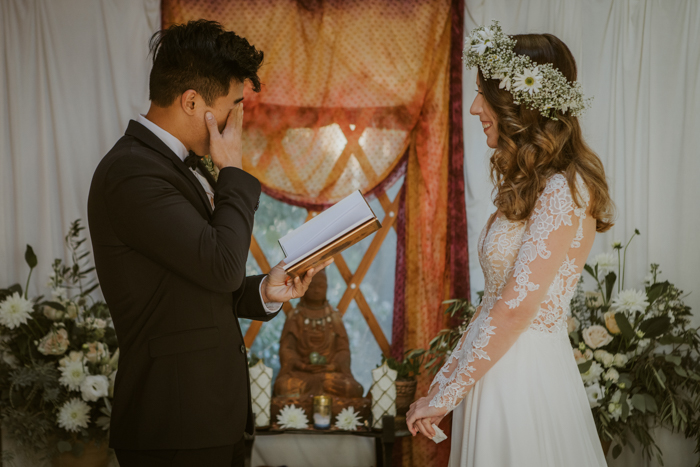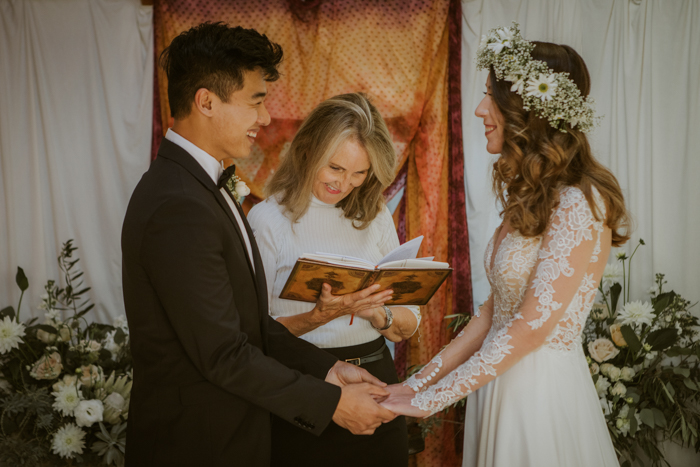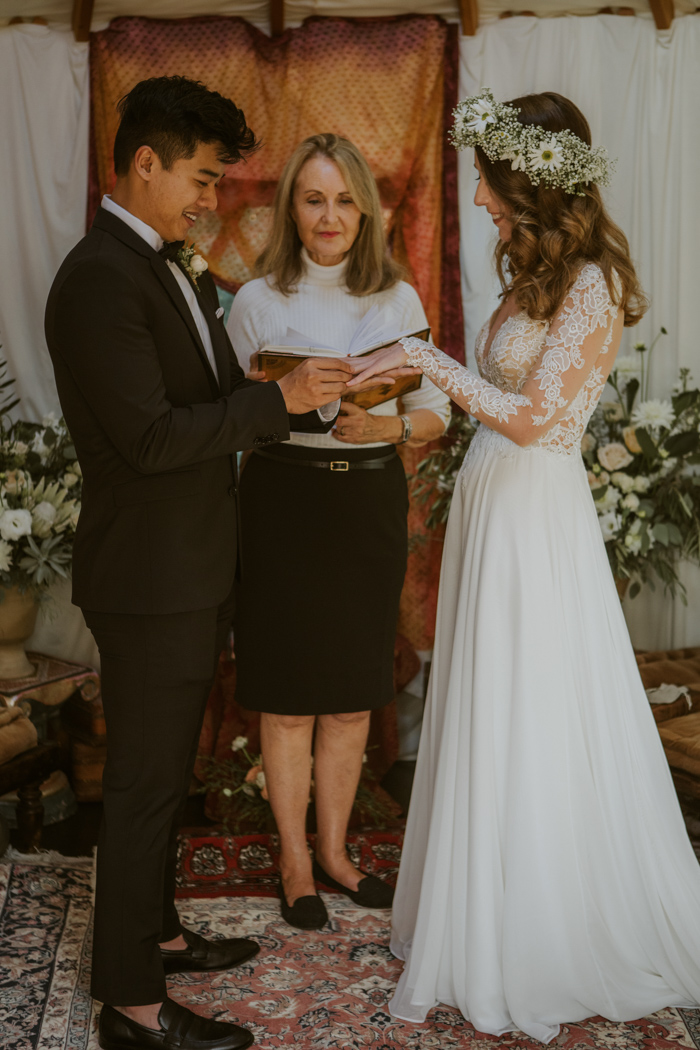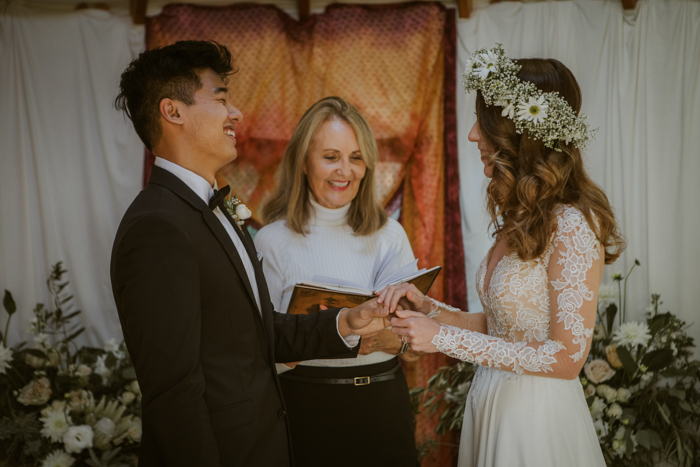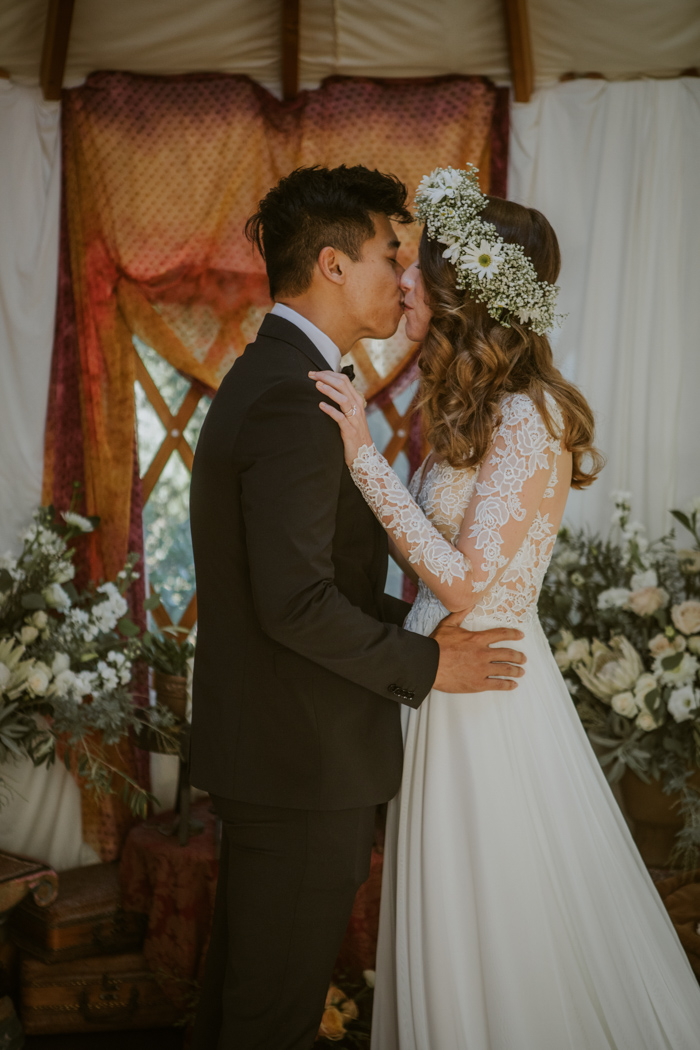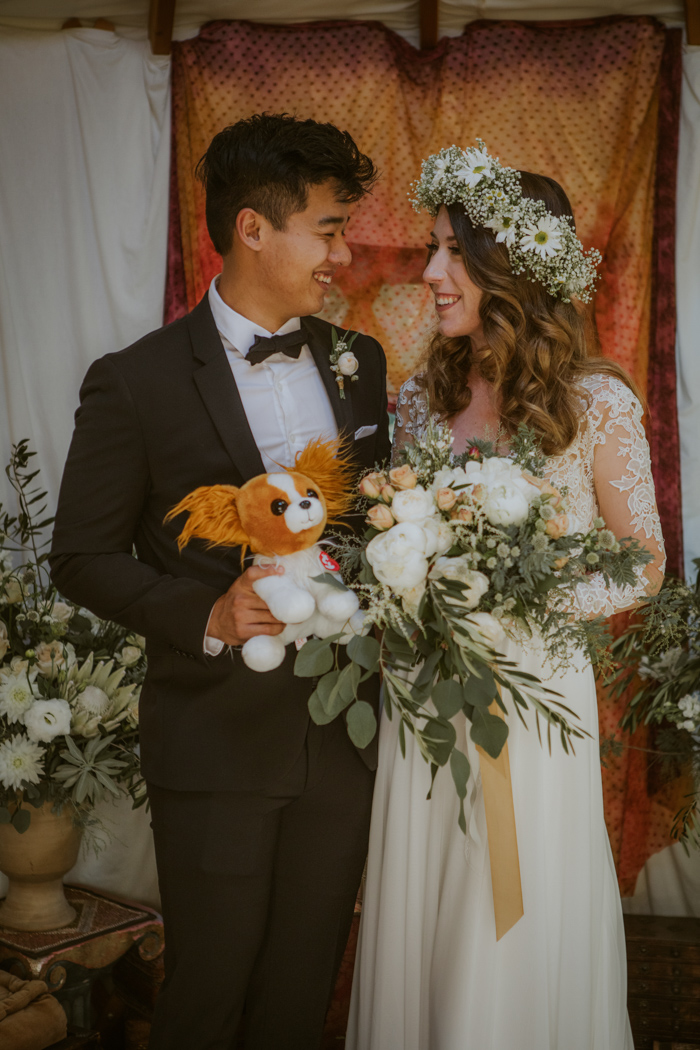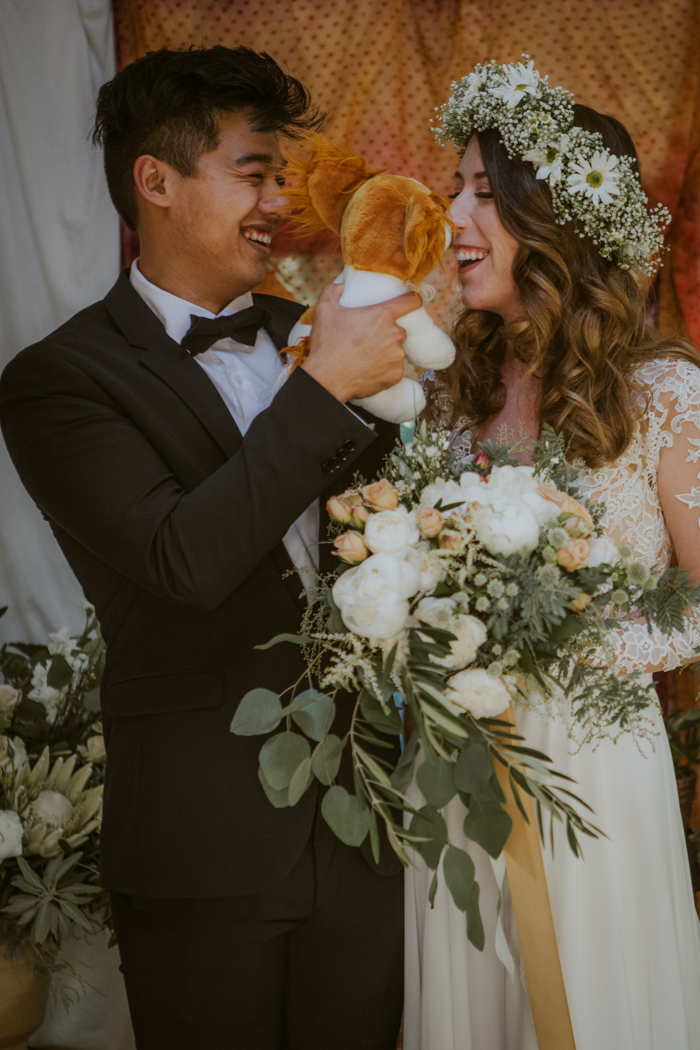 The best advice that I would give to anyone planning their wedding would be to not settle. Finding our officiant and photographer was very difficult, especially planning a destination elopement. I spoke to many people on the phone and no one felt "right" for Jonathan and I. However, I was not willing to settle for a team of individuals who would help us into our married life who did not make Jonathan and my souls sing. We are very spiritual so feeling connected to all individuals on the most important day of our love journey was very important.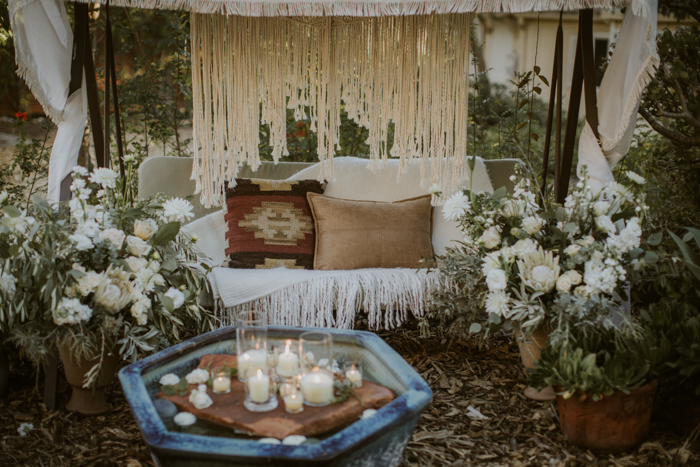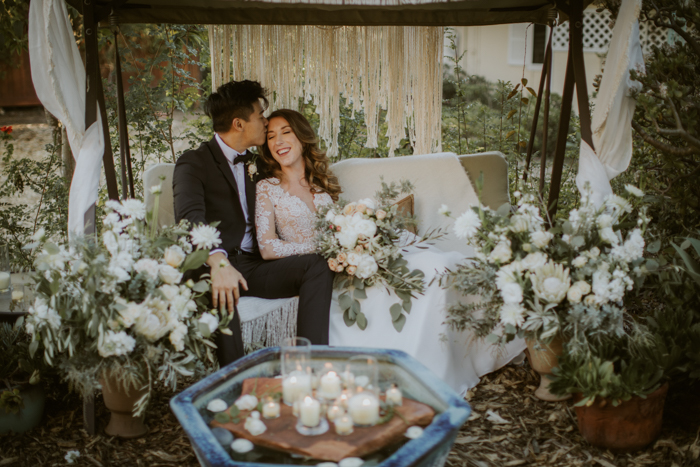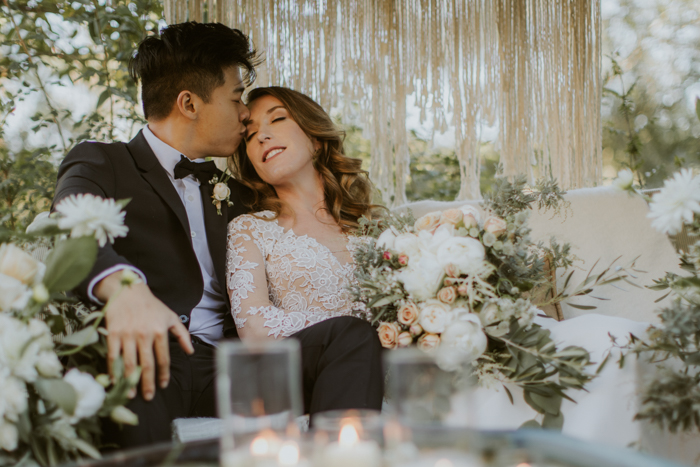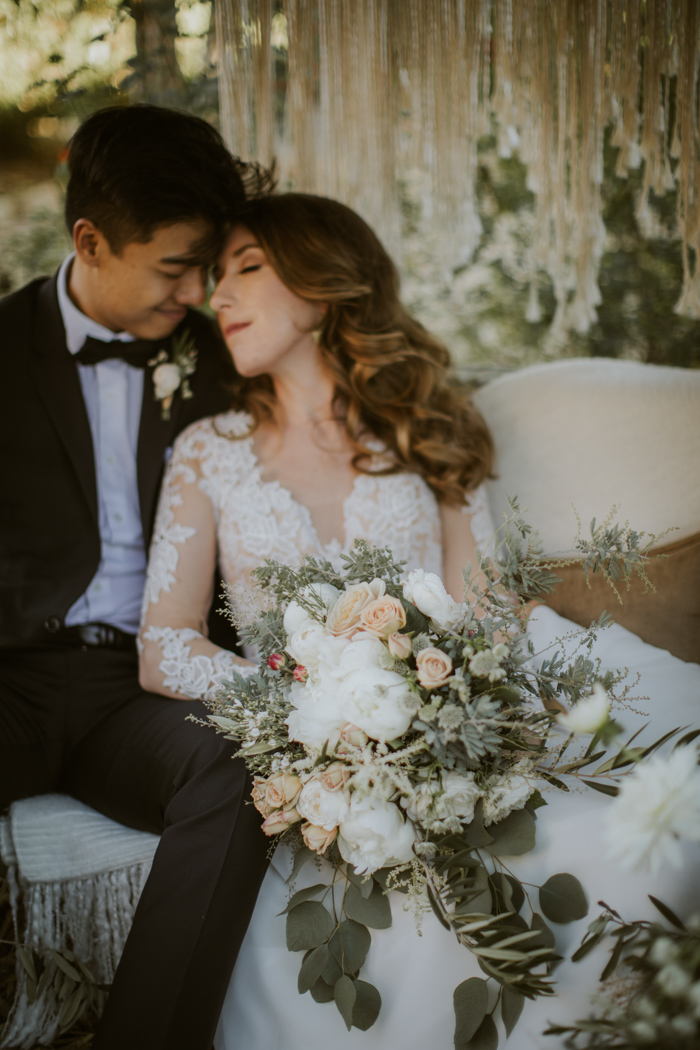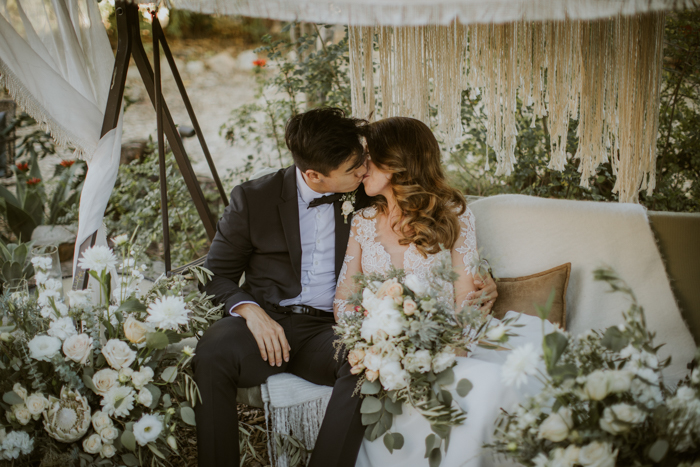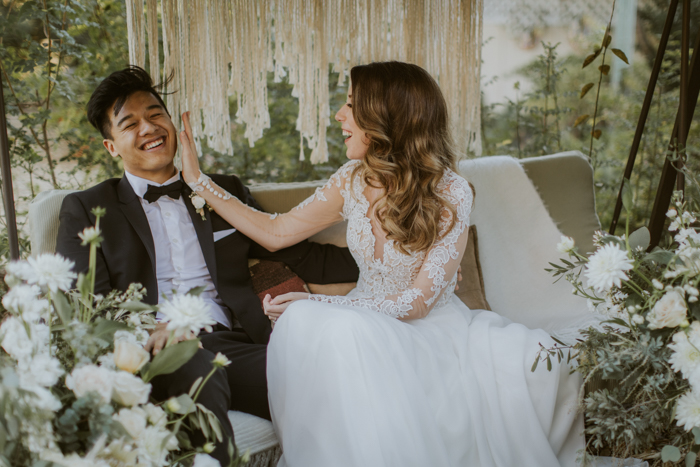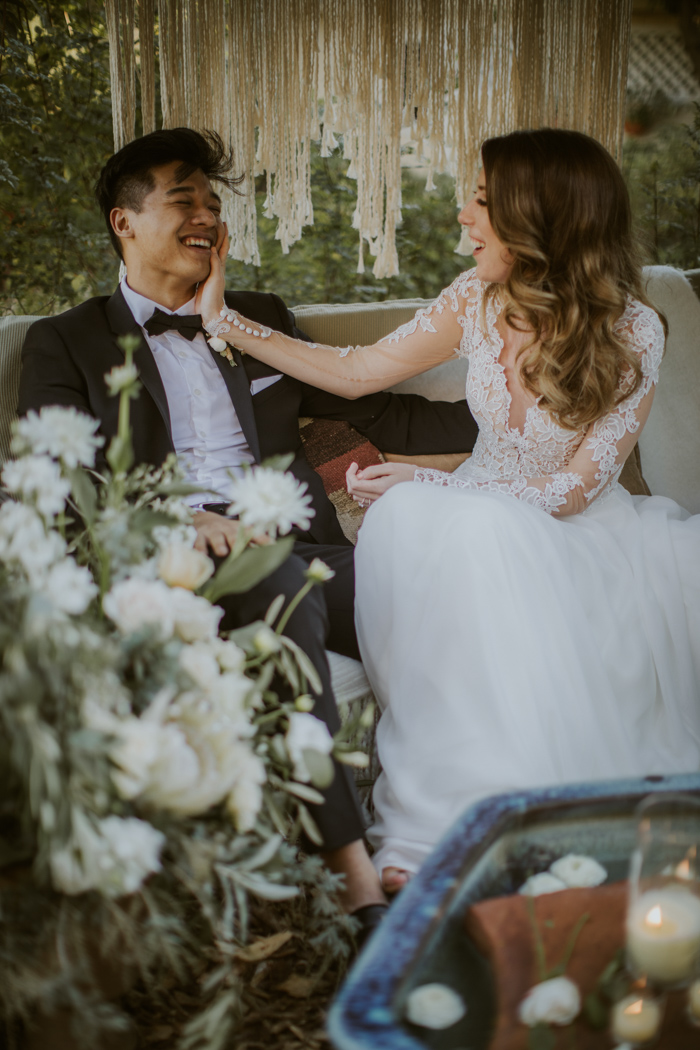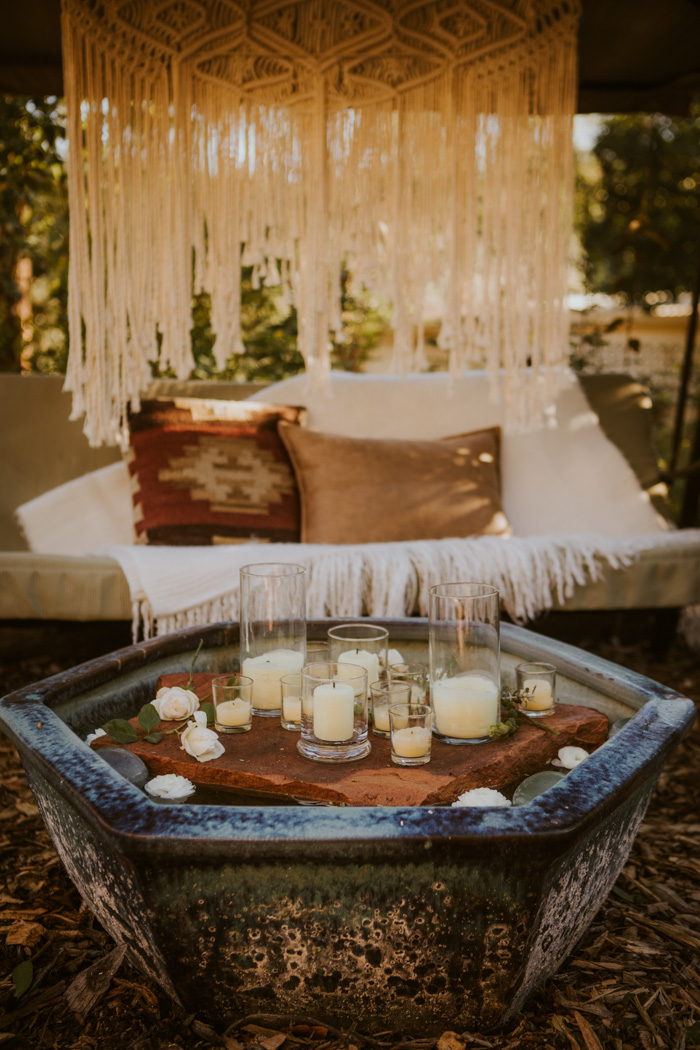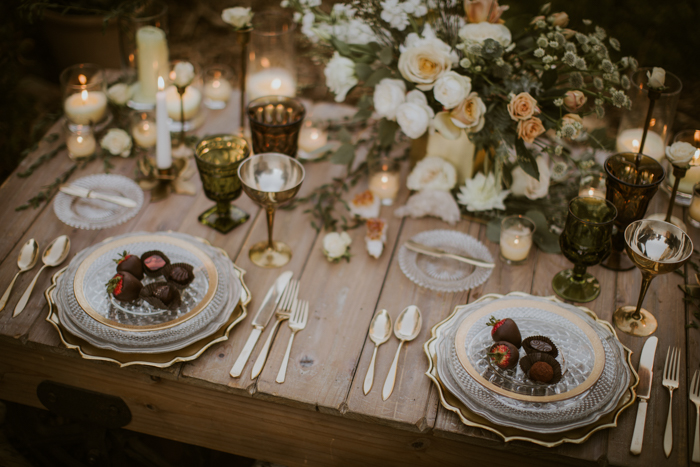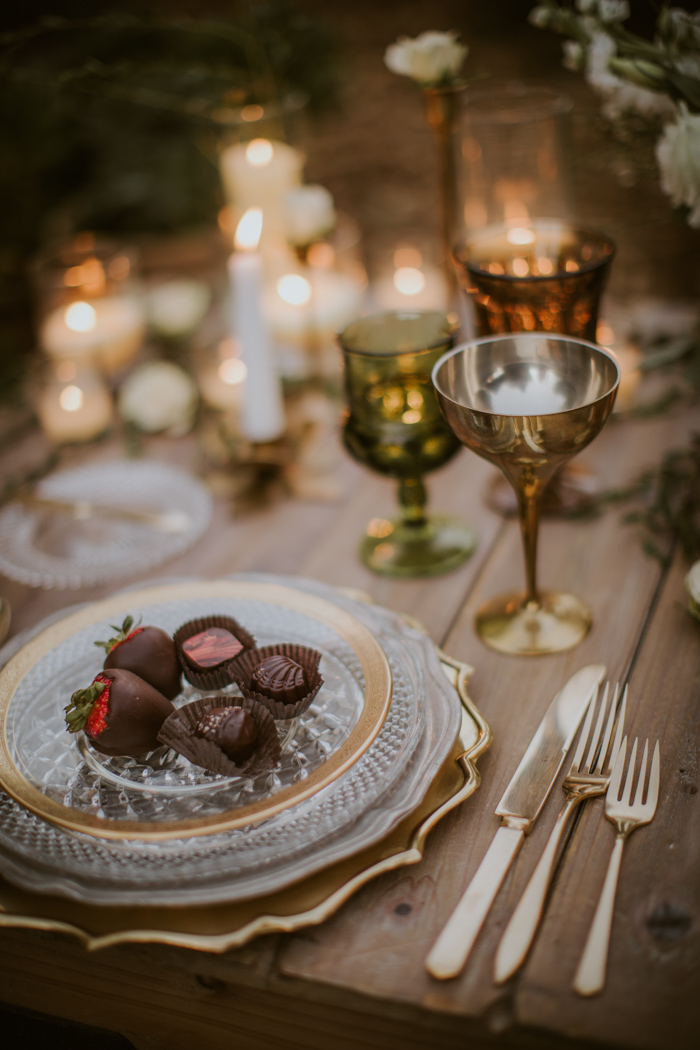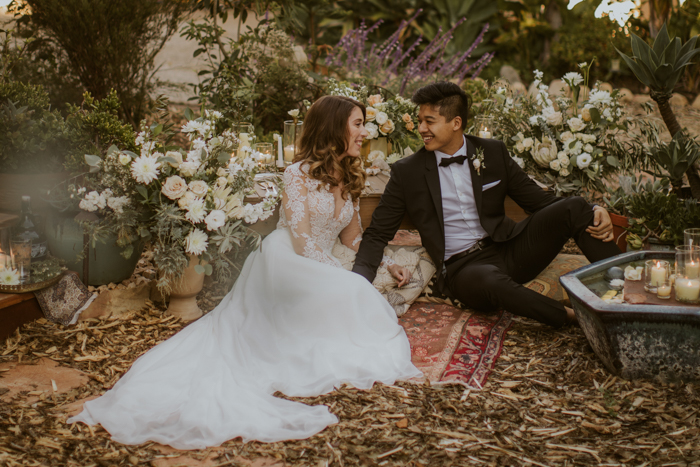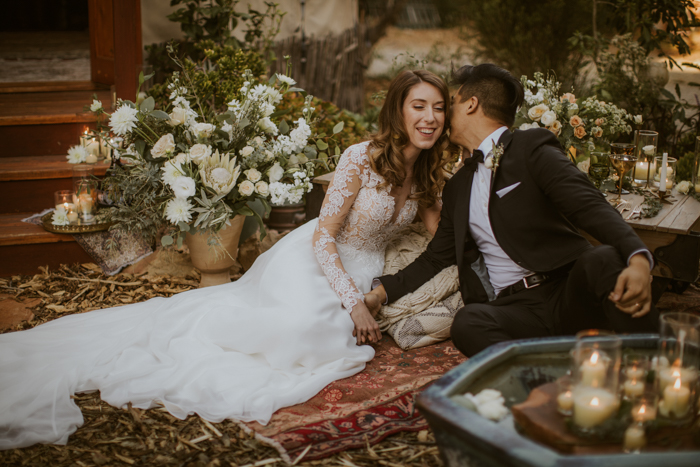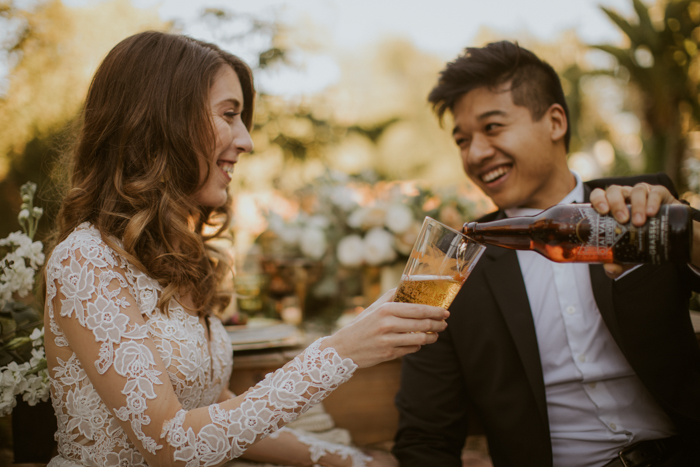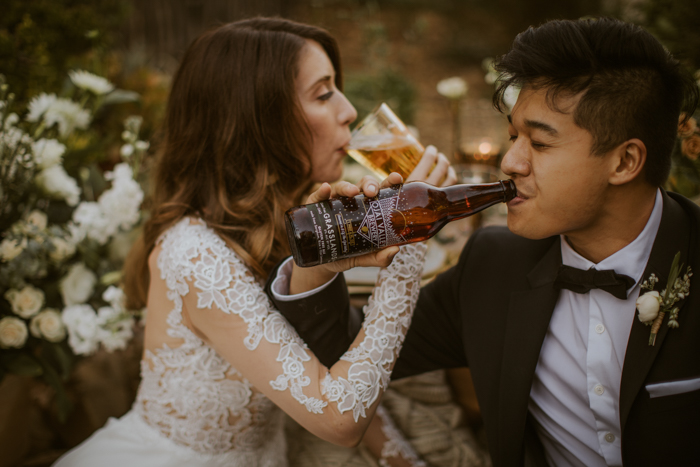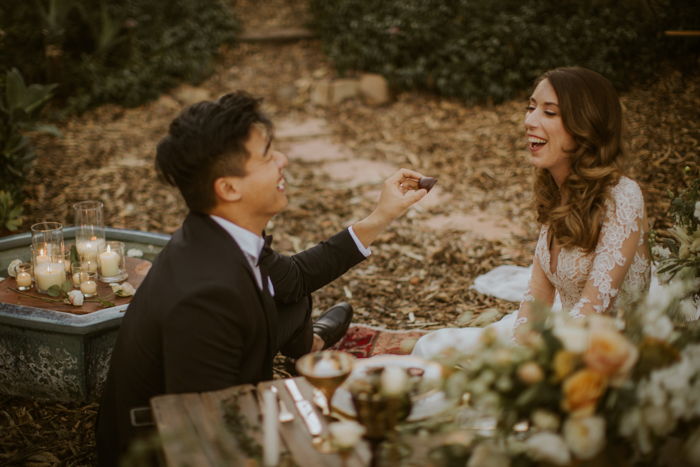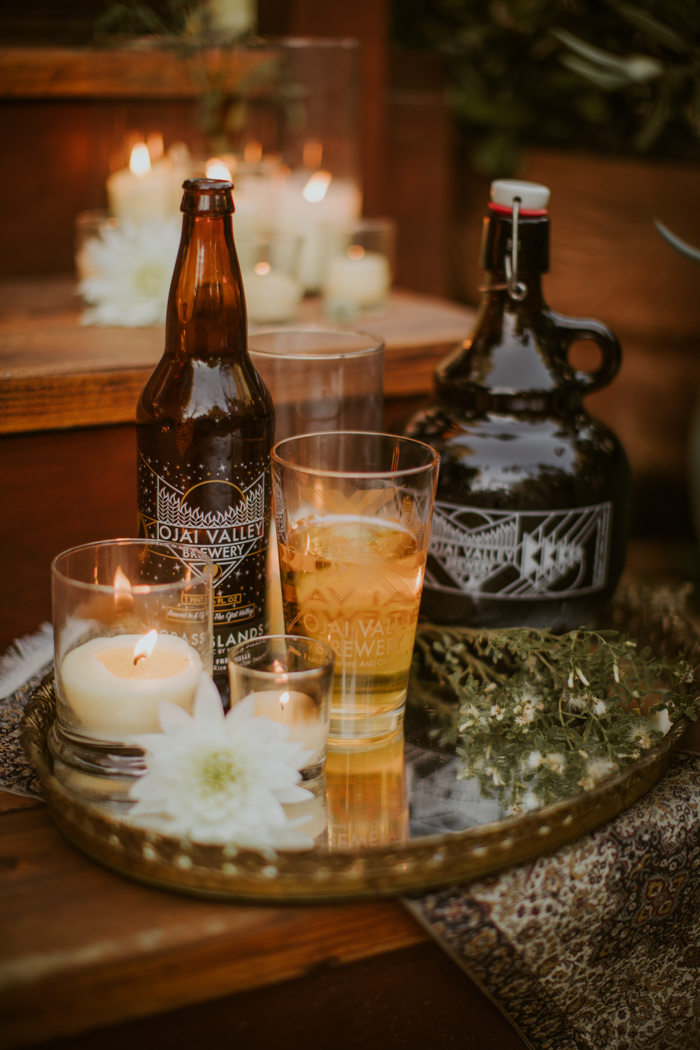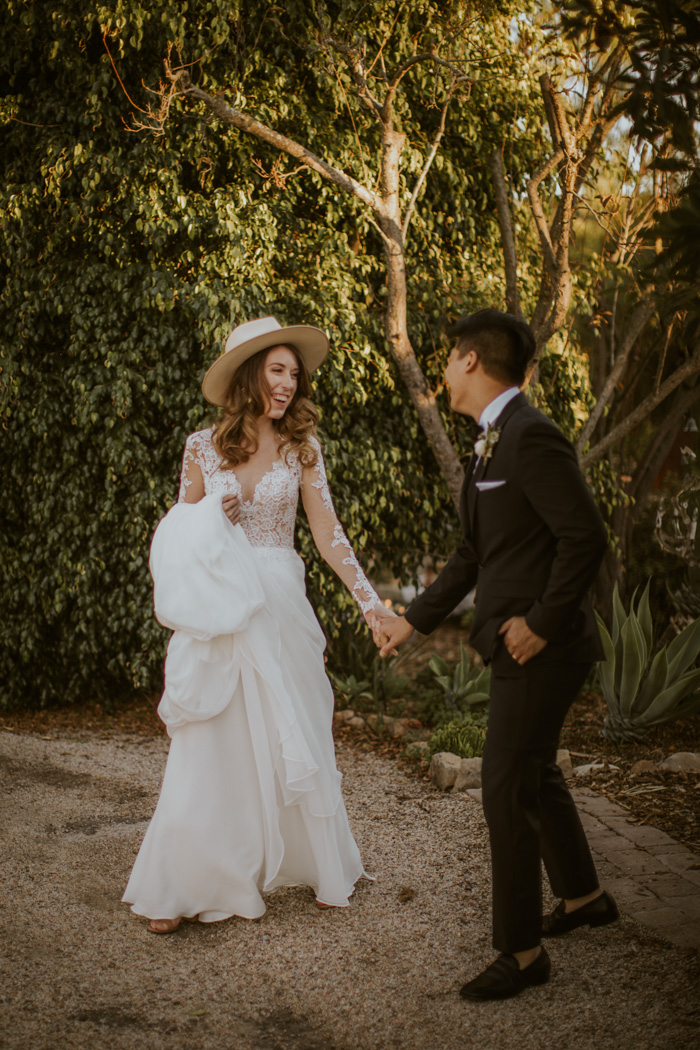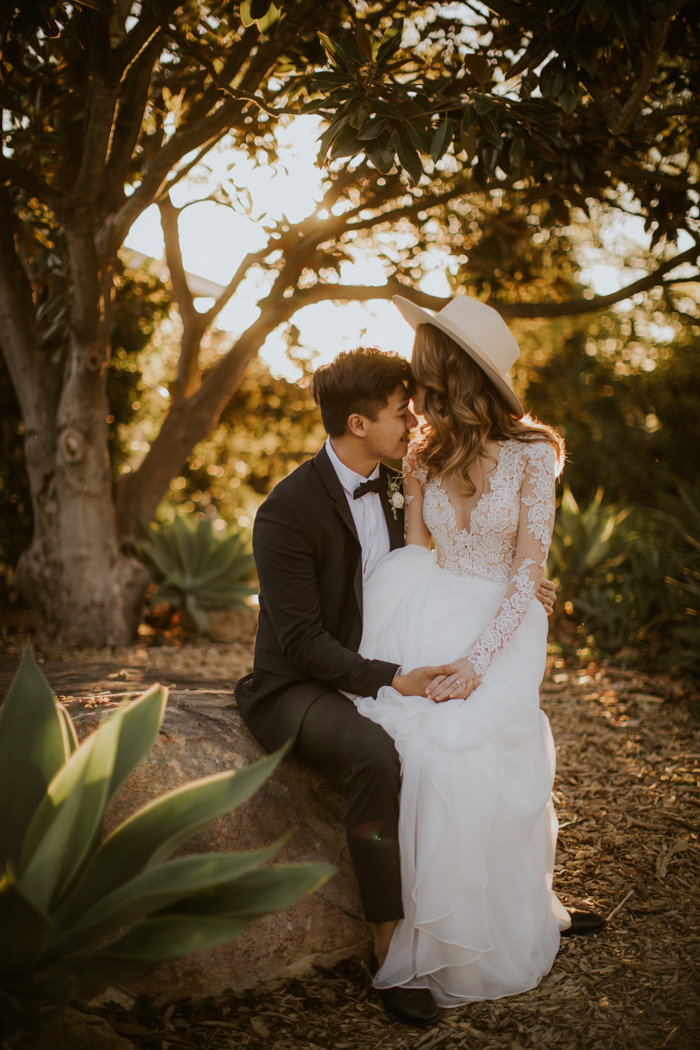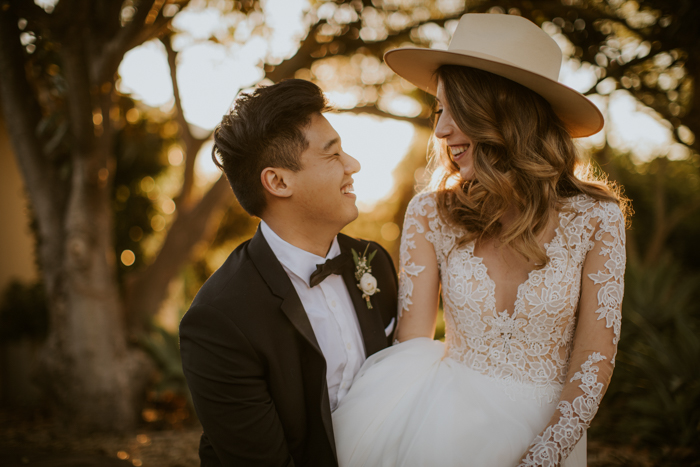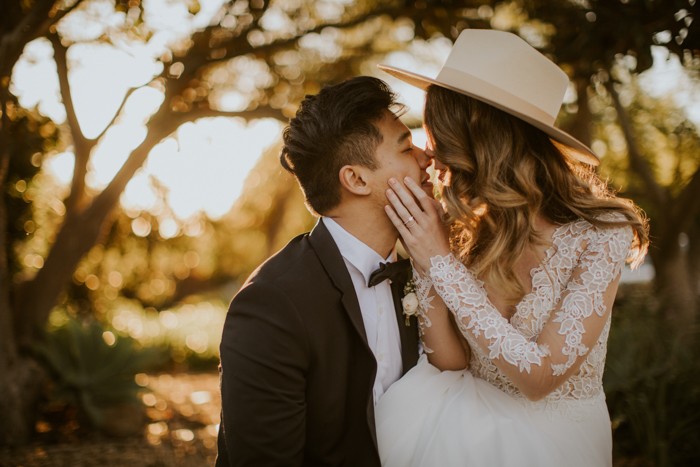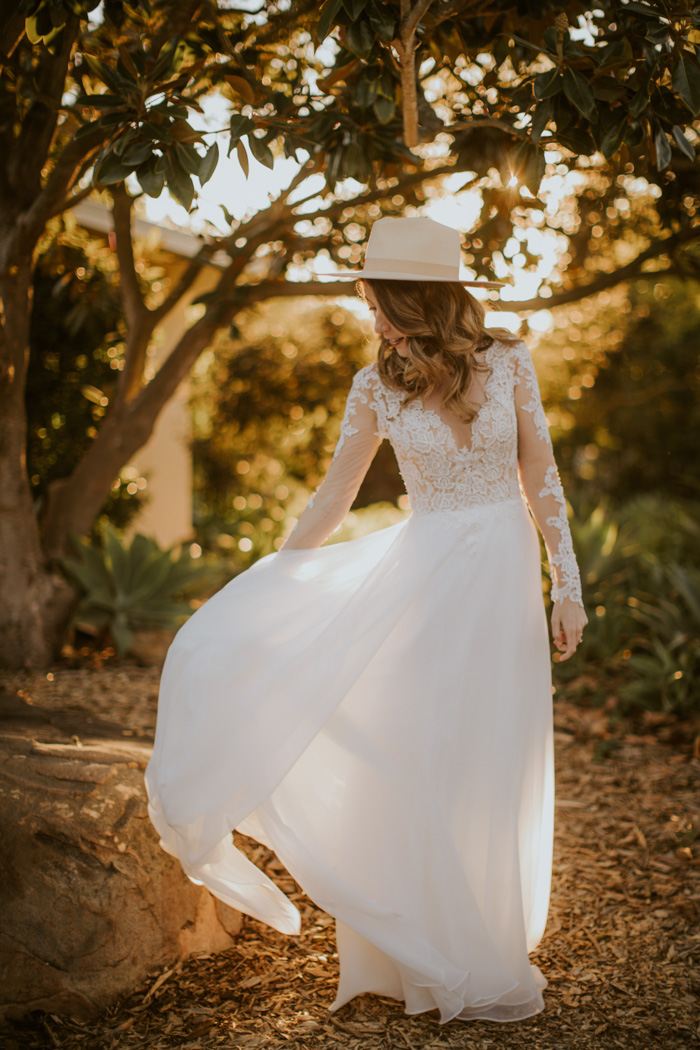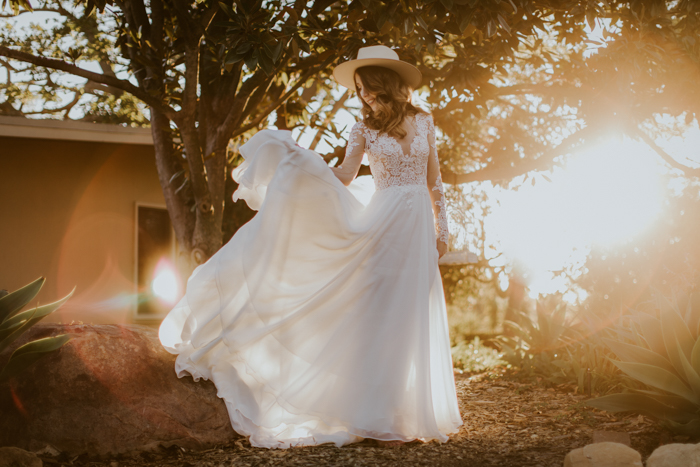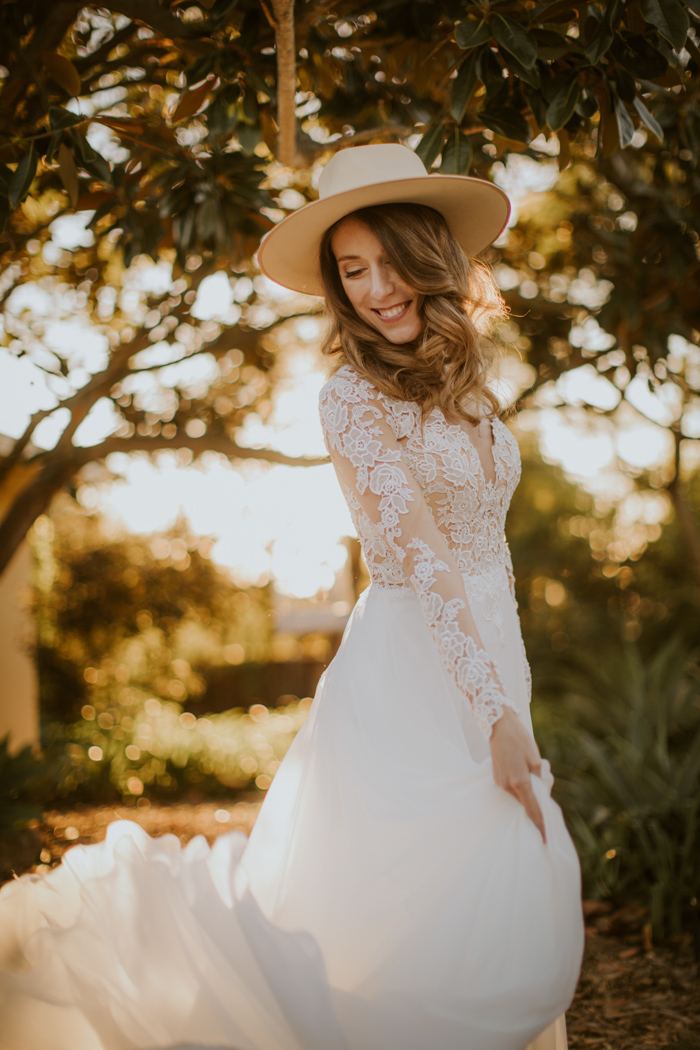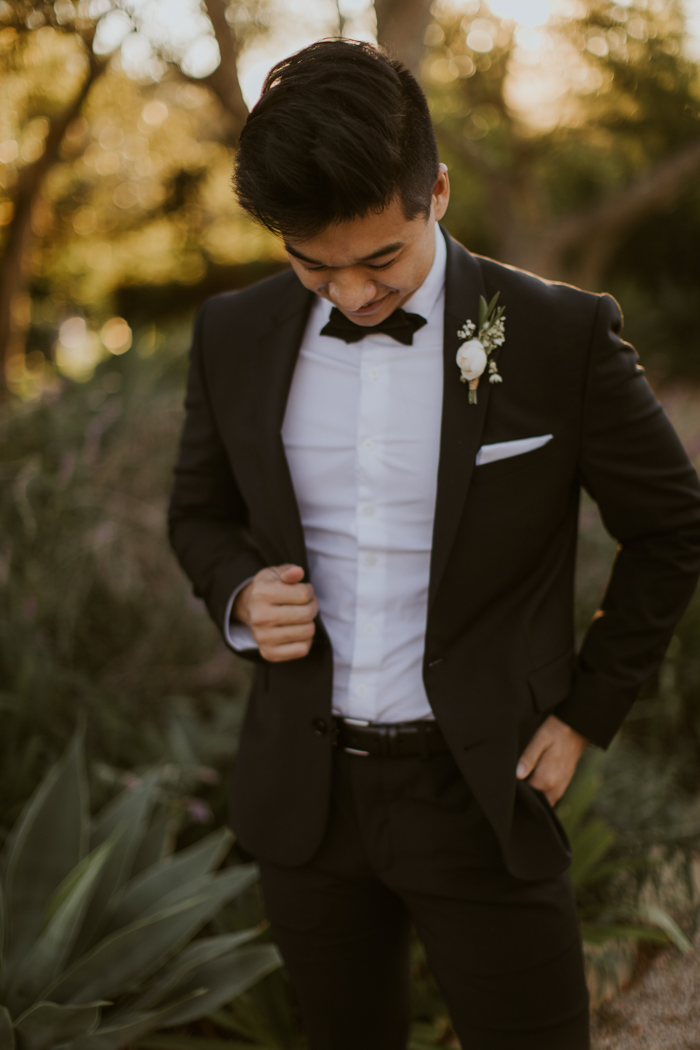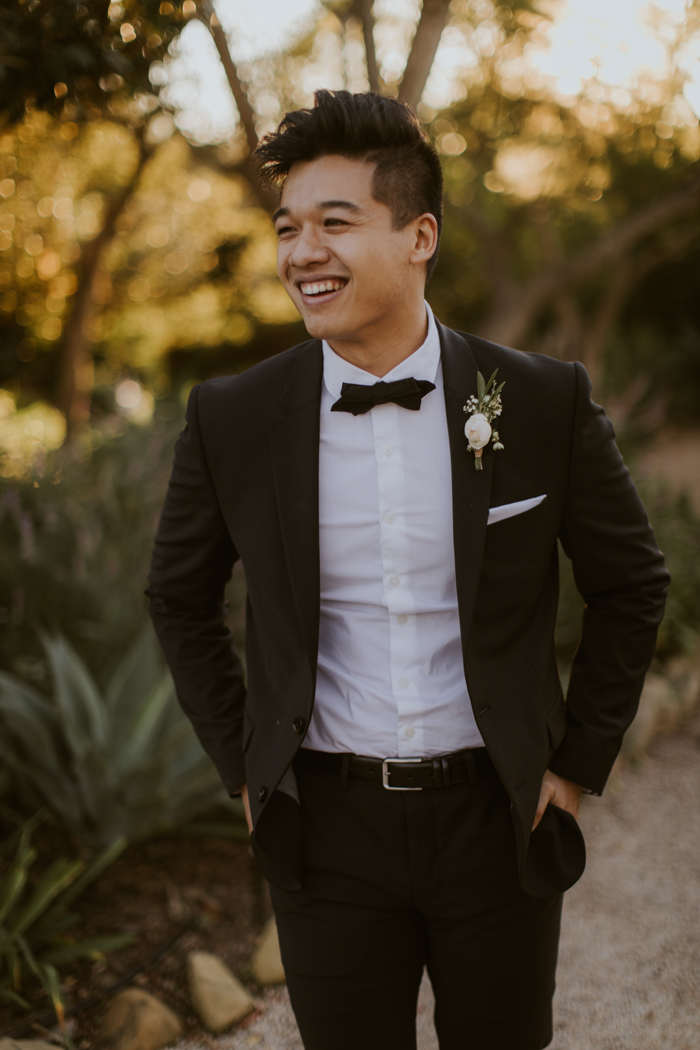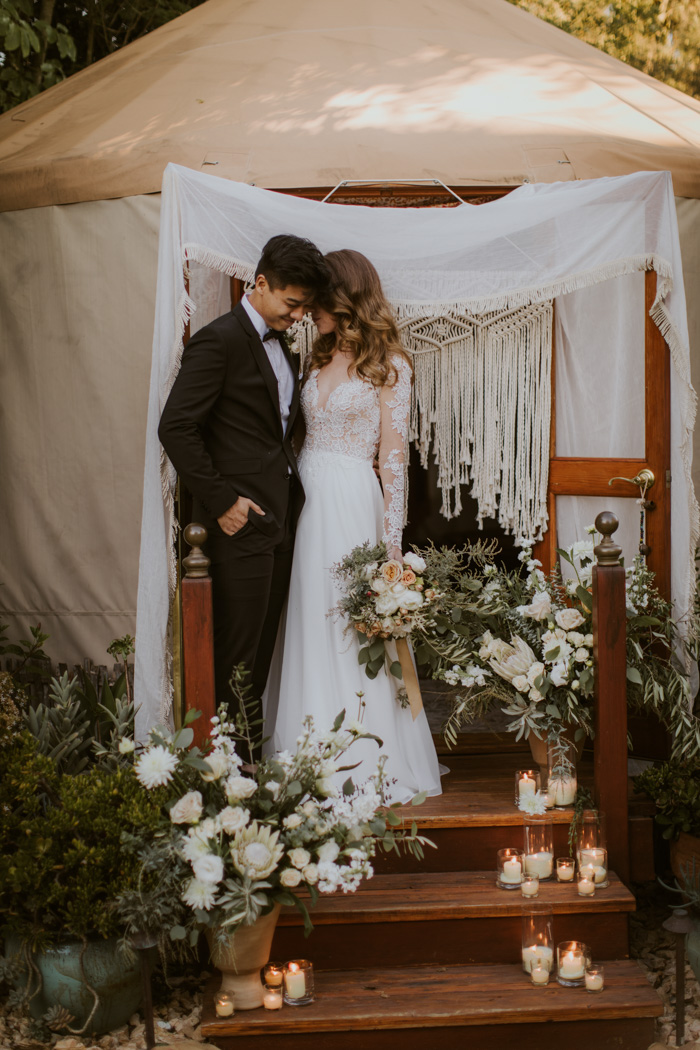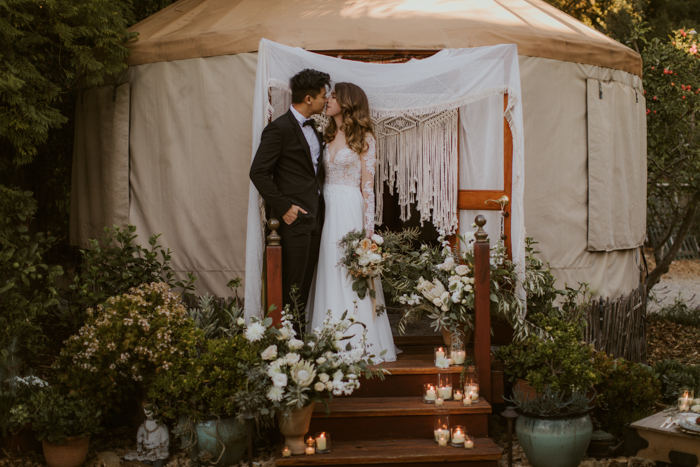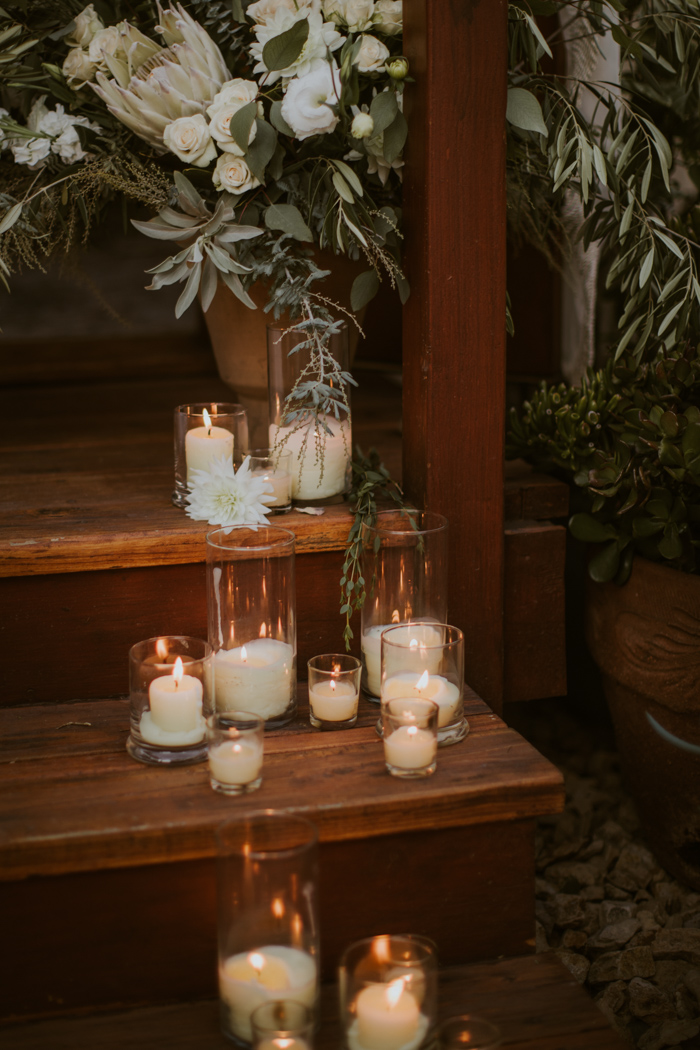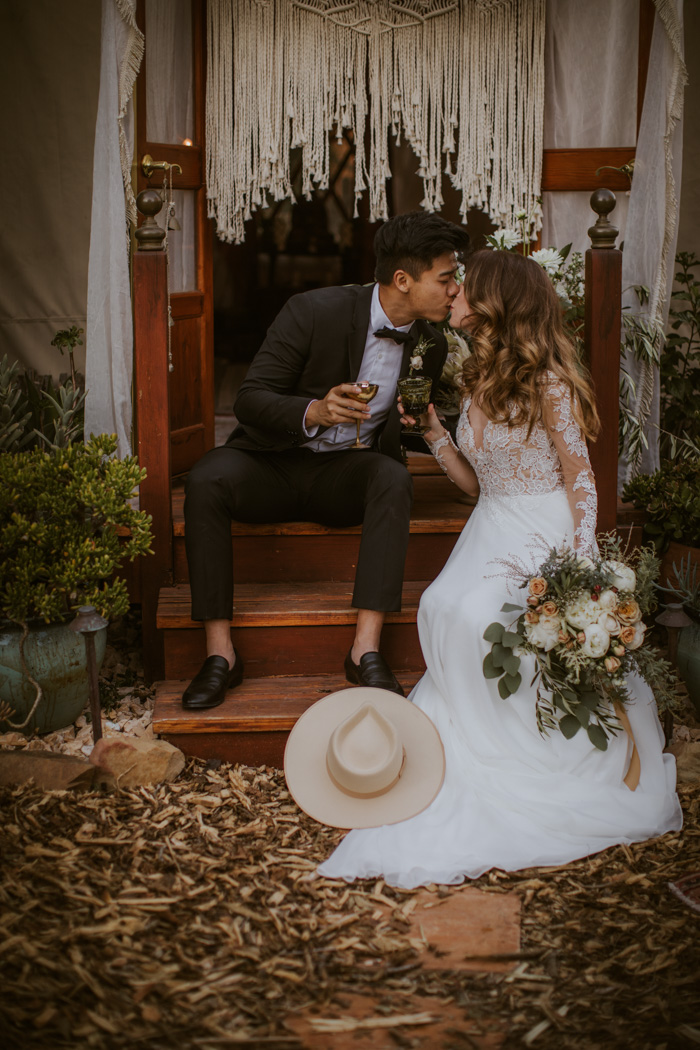 Congratulations to Samantha and Jonathan, and a huge thanks to Burgundy Blue for sharing this Ojai elopement with Junebug! Considering an elopement instead of a traditional wedding? Don't forget to save our ultimate elopement planning checklist!