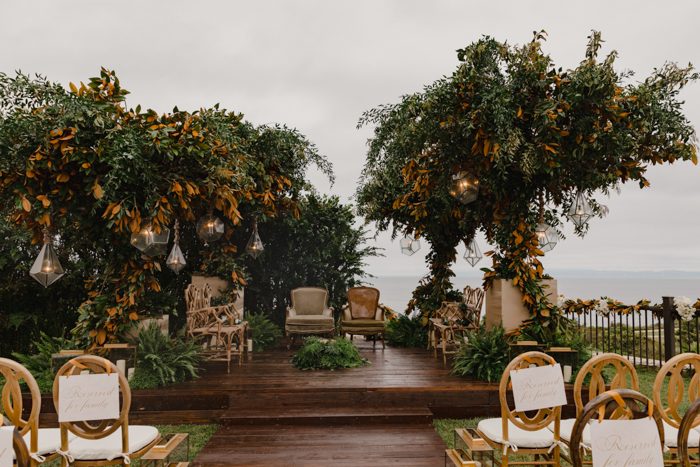 If you've been looking for modern Indian wedding inspiration, you must see how Riya and Ankur celebrated their love and marriage in Palos Verdes, California! Filled with cultural traditions, the couple wanted to also make sure their own styles and personalities were represented throughout the day. We won't ever get over how stunning Riya looked in her Sabyasachi Mukherjee gown—she chose the designer because "his outfits make every Indian woman look like a queen, no matter the body type, skin tone, or waist size"—and we think that's incredibly beautiful. Mili Ghosh Wedding Diaries brilliantly documented this modern Indian wedding day with an eye for every performance, moment of laughter, and extravagant florals by White Lilac. We can't wait for you to see the photos!
The Couple:
Riya & Ankur
The Wedding:
Trump National Golf Course, Palos Verdes, California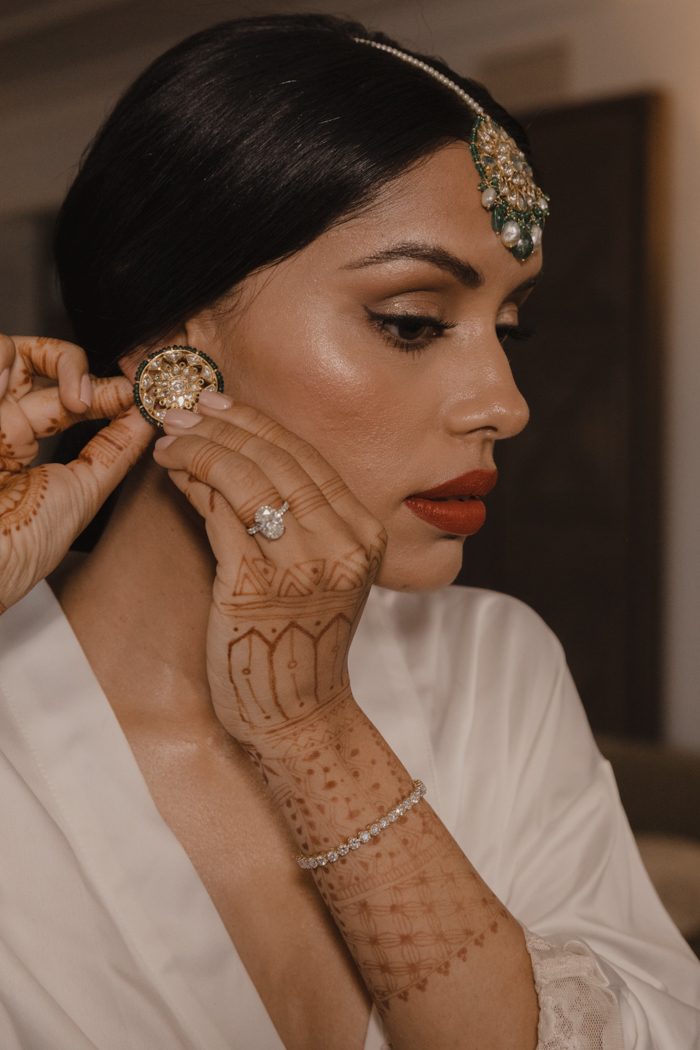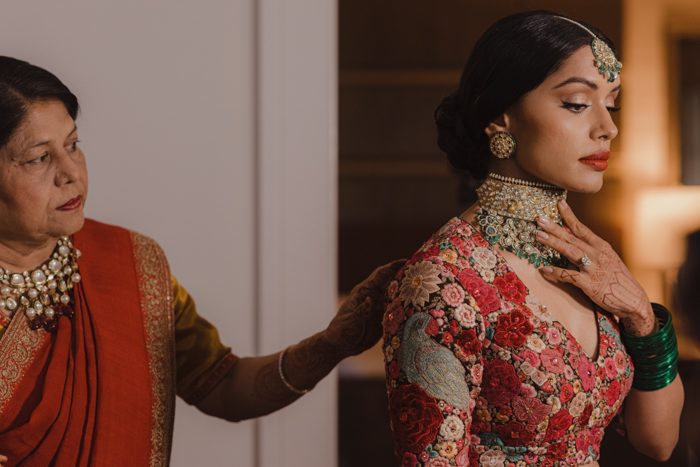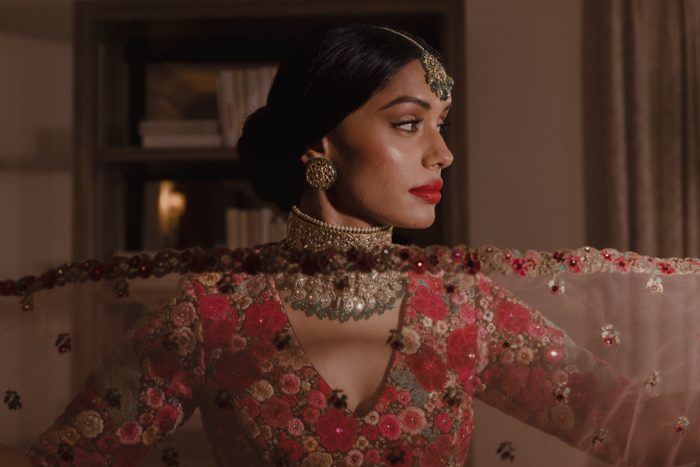 Sabyasachi is the quintessential designer I have learned to admire and love growing up. He continues to keep our culture preserved, and defines the true meaning of Indian beauty. I love that his outfits make every Indian woman look like a queen, no matter the body type, skin tone, or waist size. This is what a true designer and artist represents. He continues to stay original to his brand, yet puts a unique edge to every collection. When the 'Dil-guldasta' first released, I knew right away that was my wedding dress.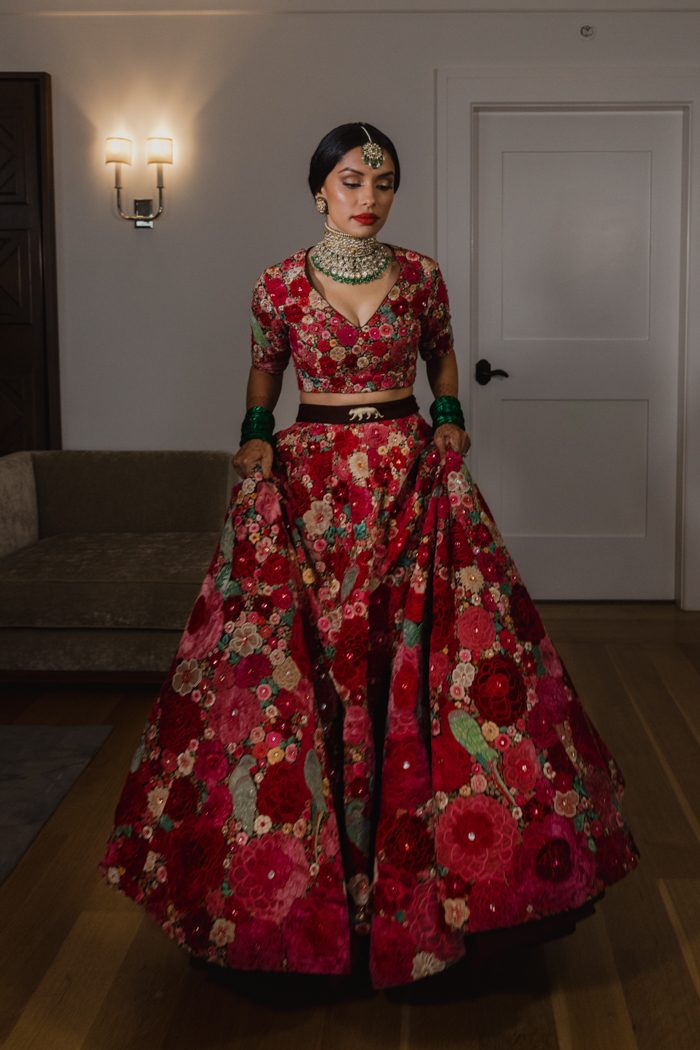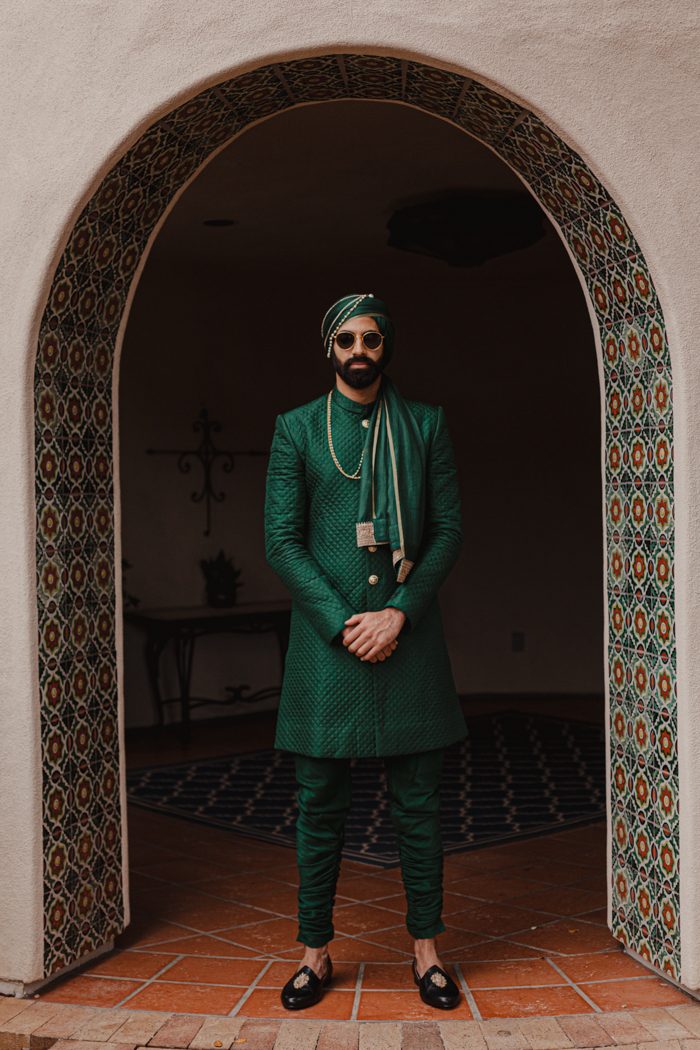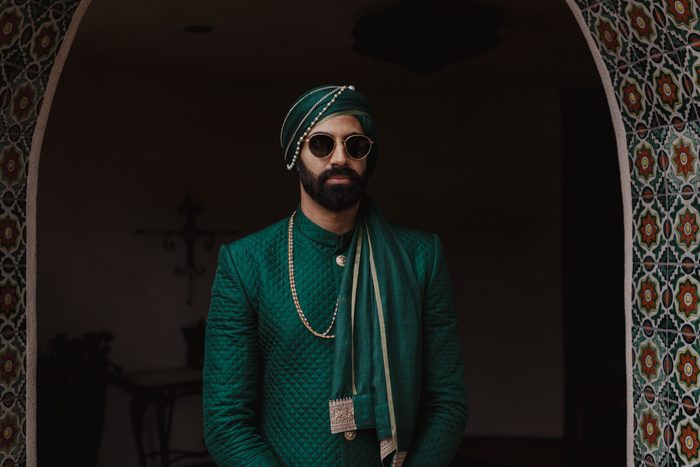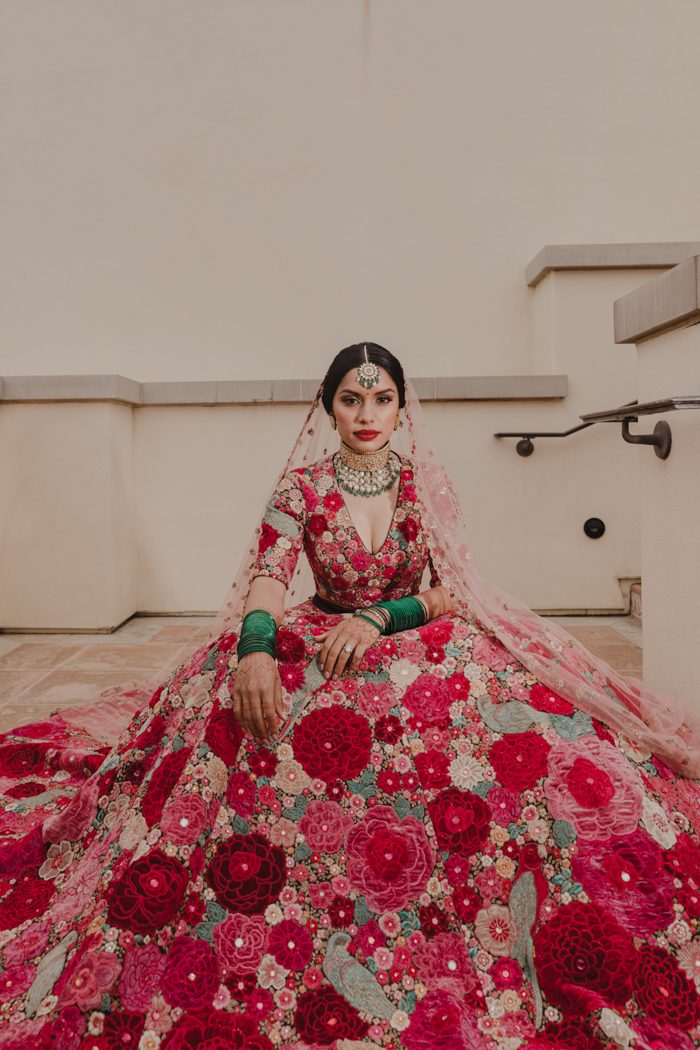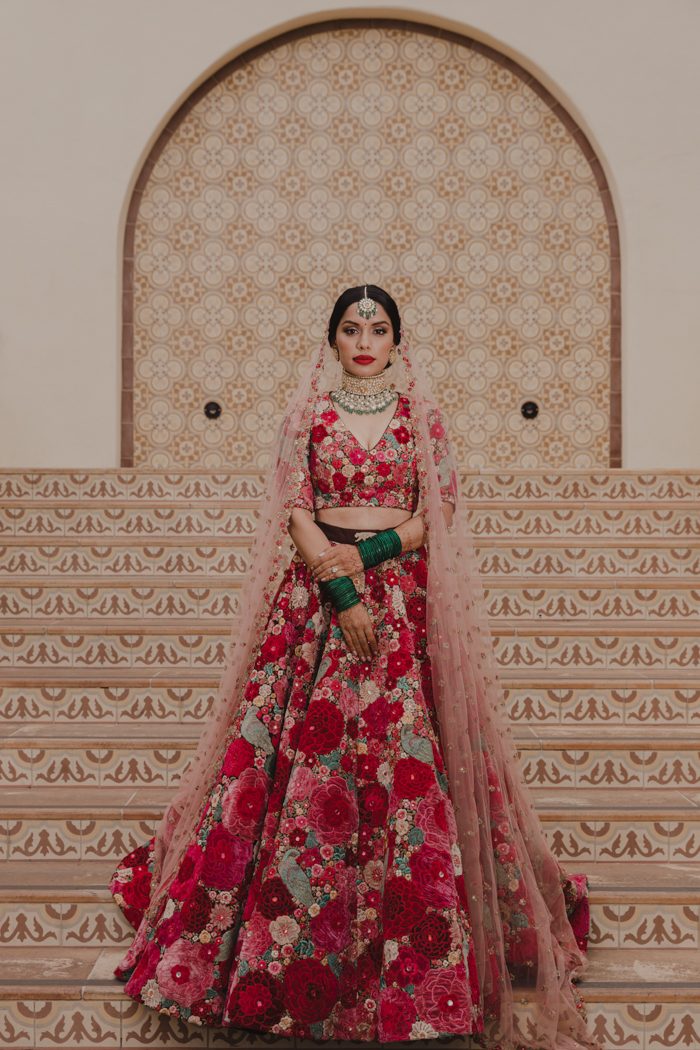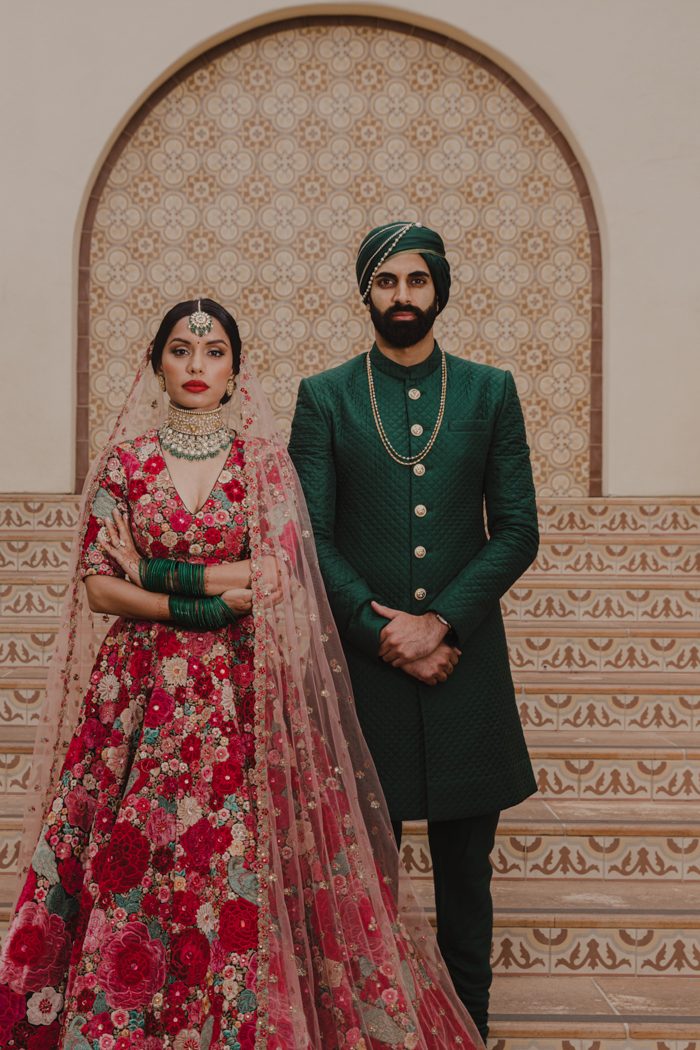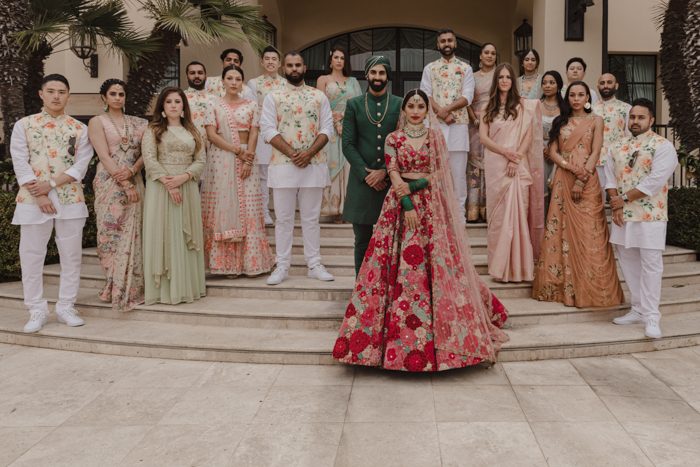 Our wedding had a vibe of tranquillity. I know it sounds like the opposite of what a wedding should be described as, but it truly was. As you walk into the ceremony, you see lush green trees, wooden flooring, an ocean backdrop, and classical Indian live instruments (sitar, tabla, etc.) playing in the background. The air had a light breeze, and the overall setting was unique, magical, and exactly what I had envisioned.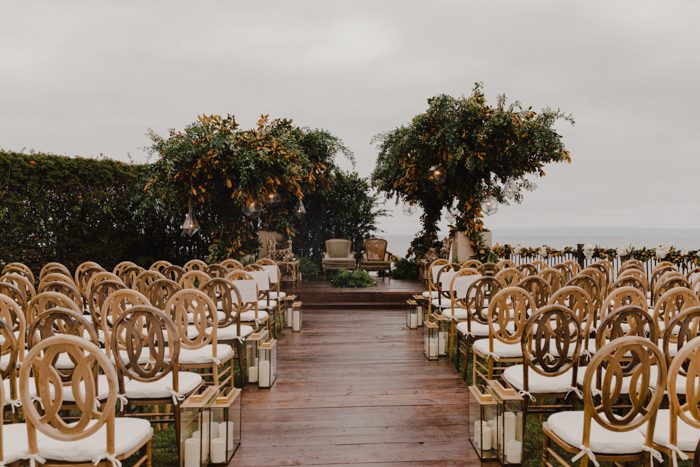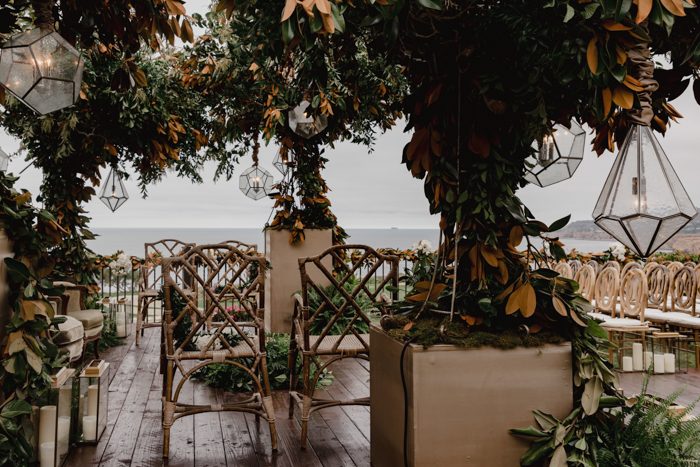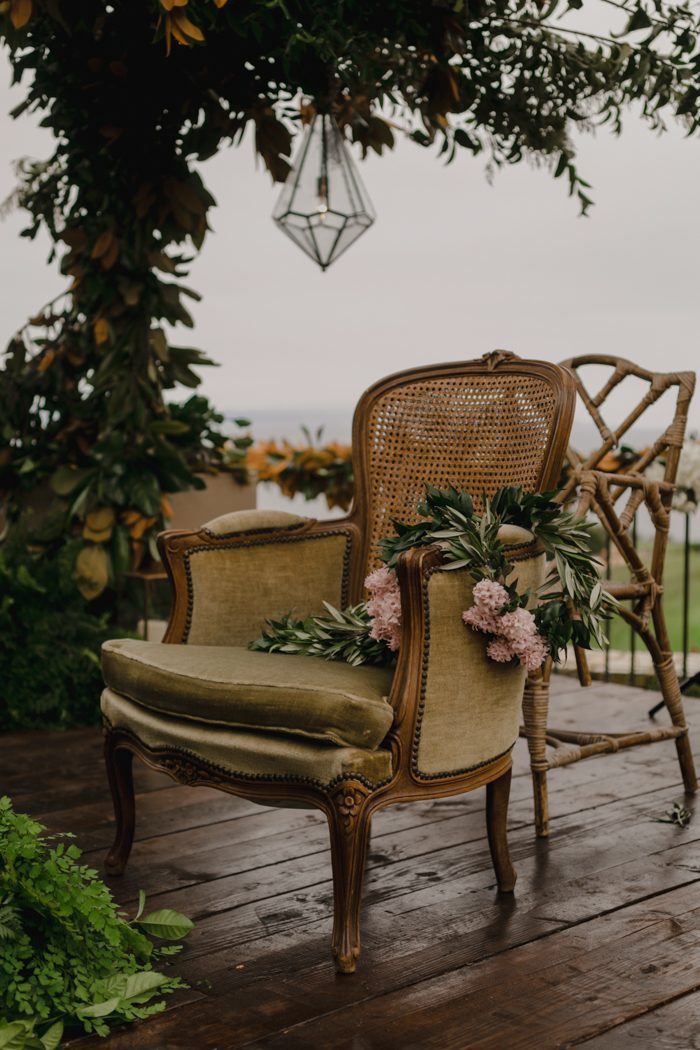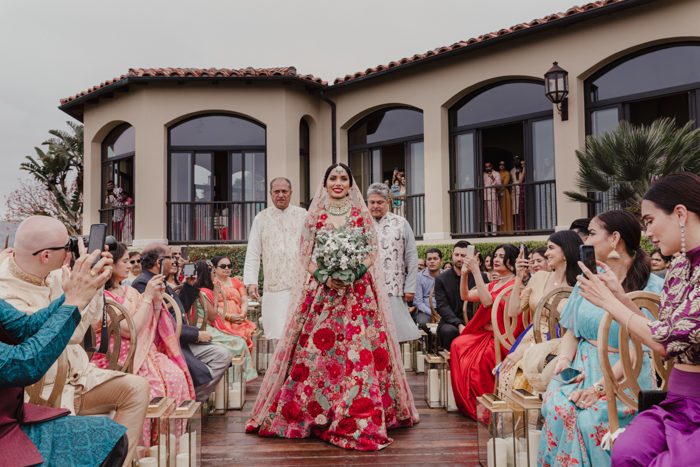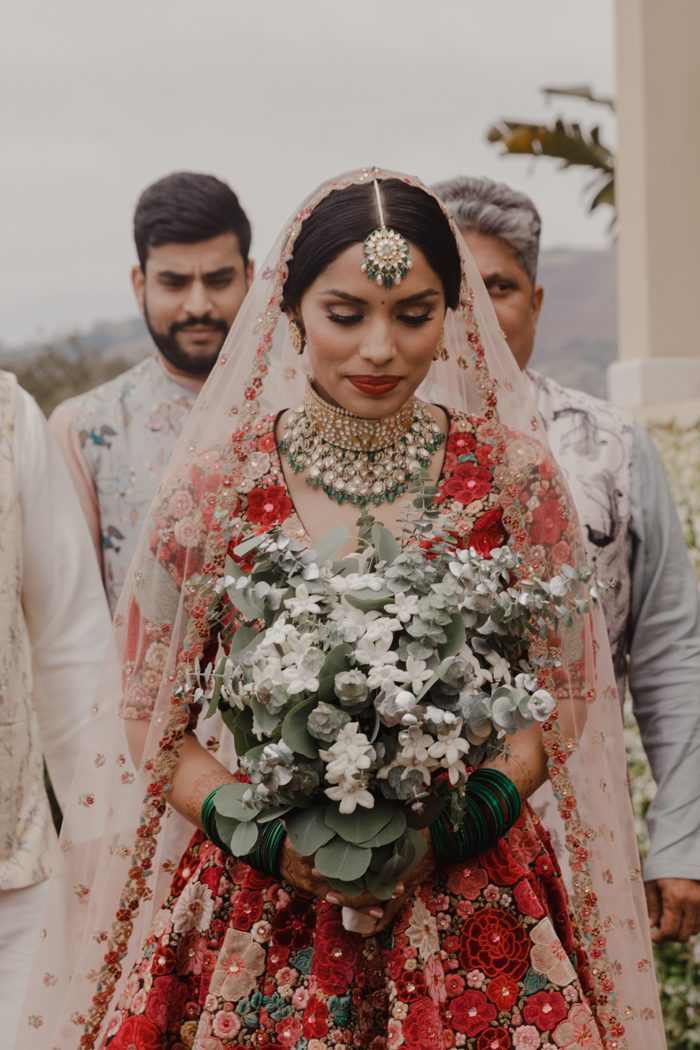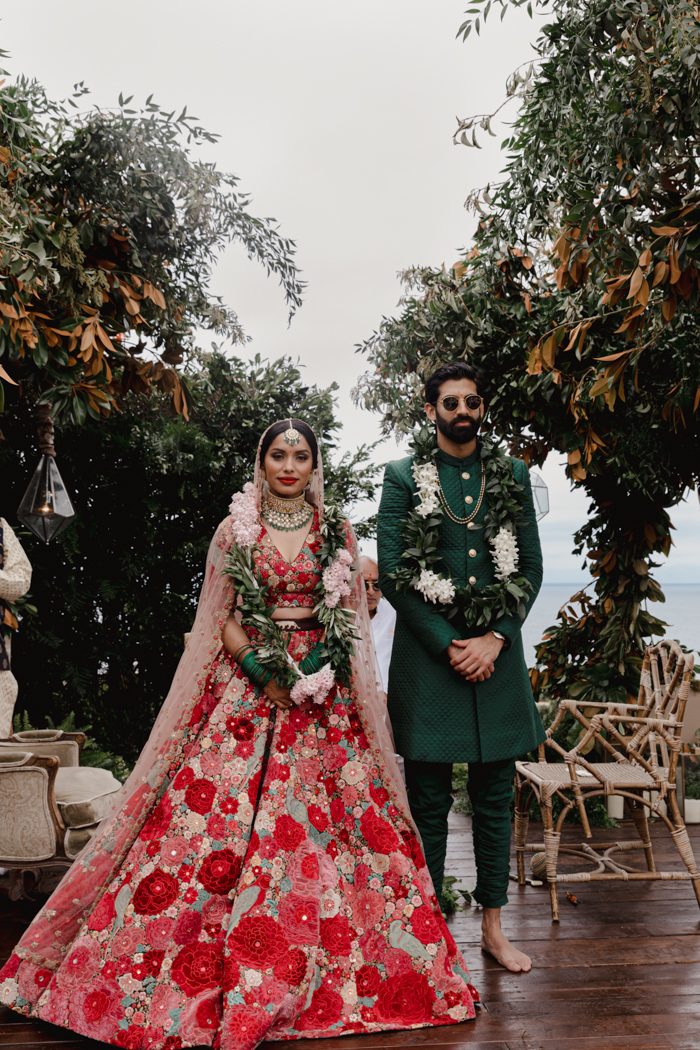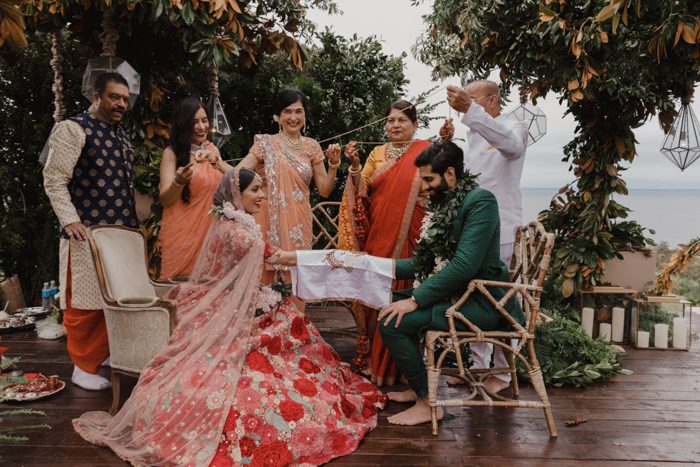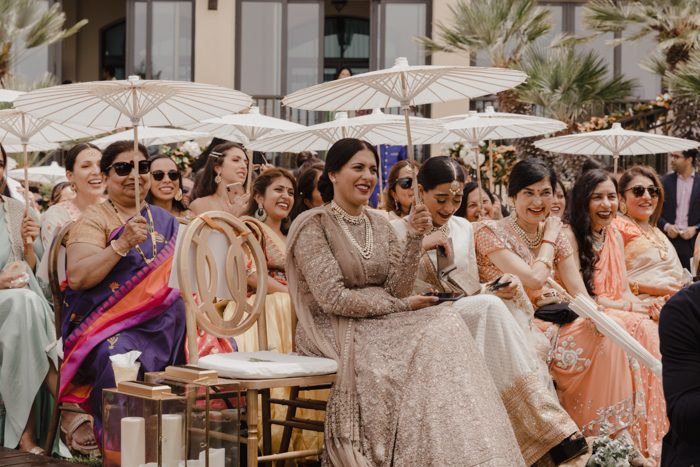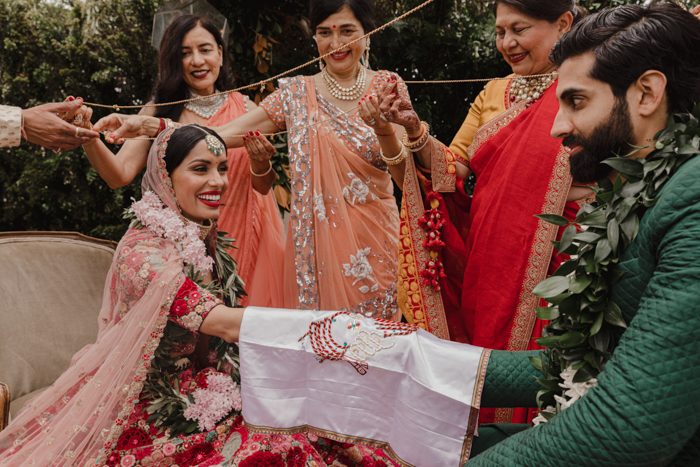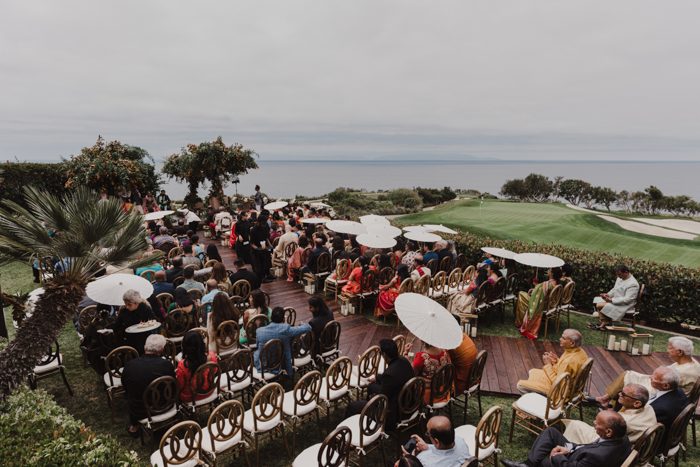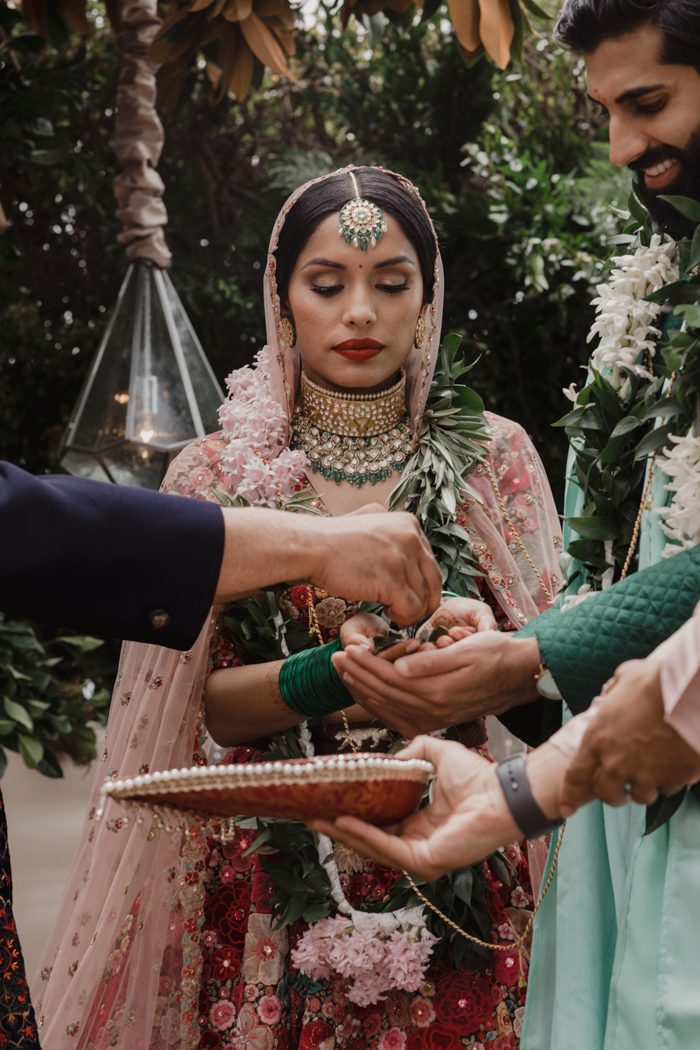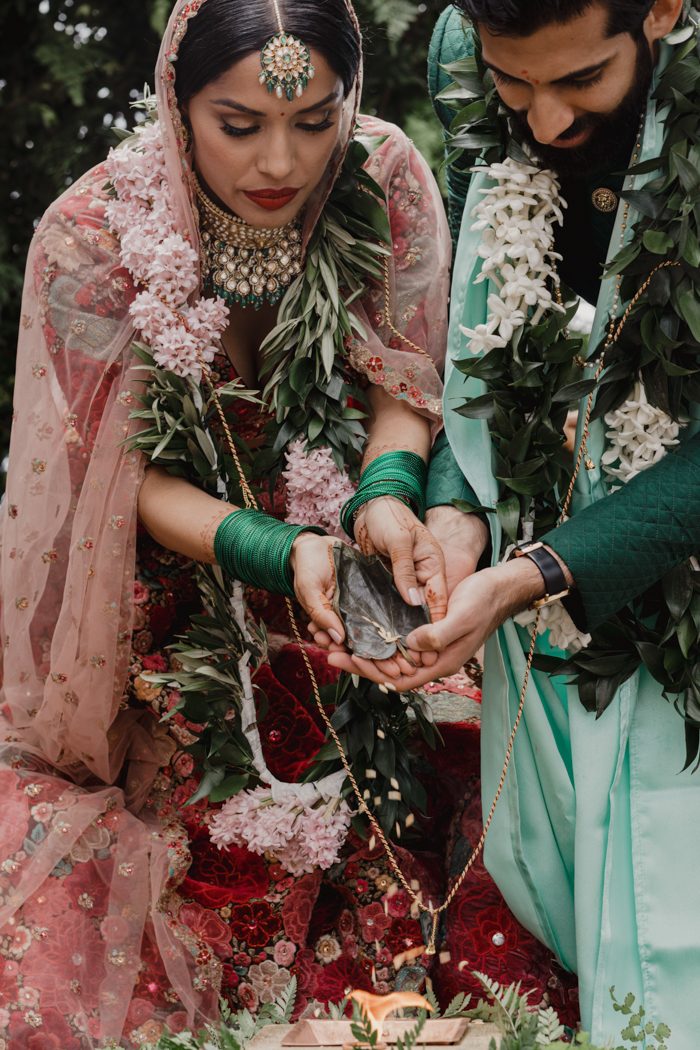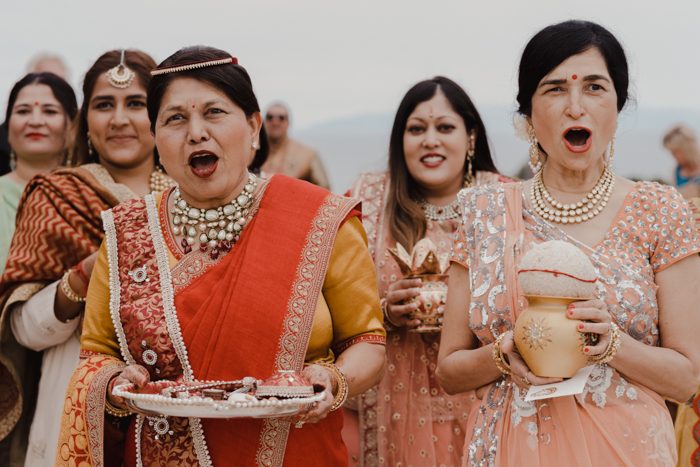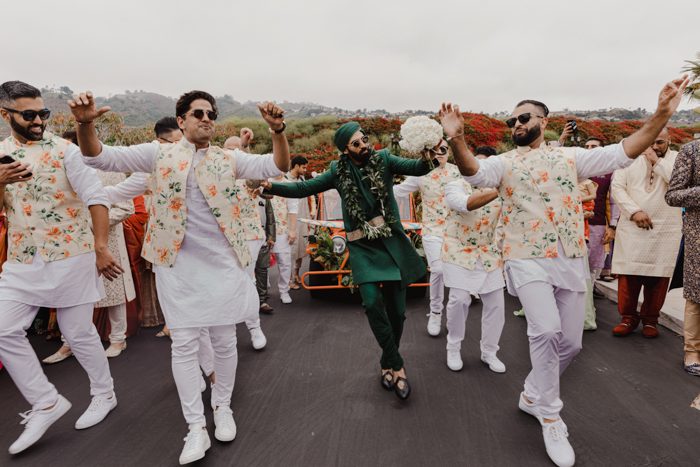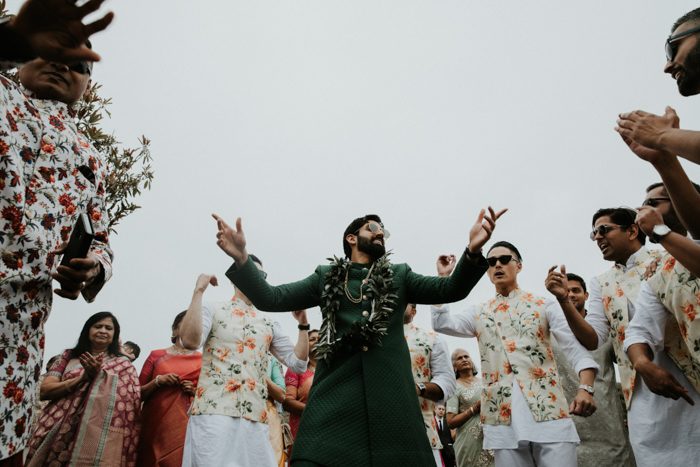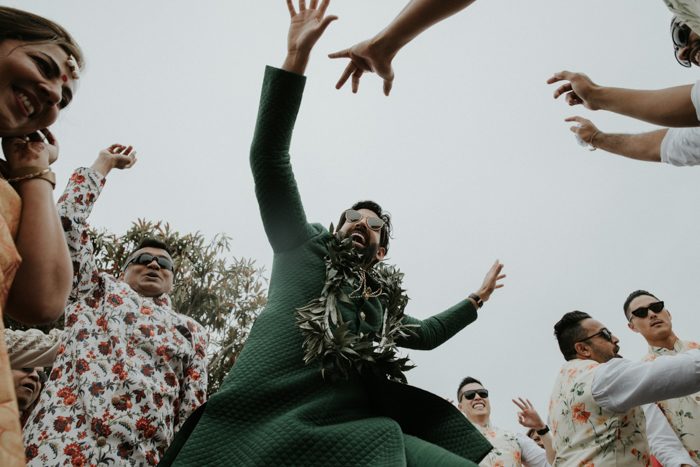 Wedding planning advice from the couple: Wedding planning is always stressful for any bride and groom, so remember to stay calm, compromise your viewpoints with your partner, have fun with the details, and do exactly what you guys want for your special day- not what you're supposed to do. You only get one of these days, so make it count!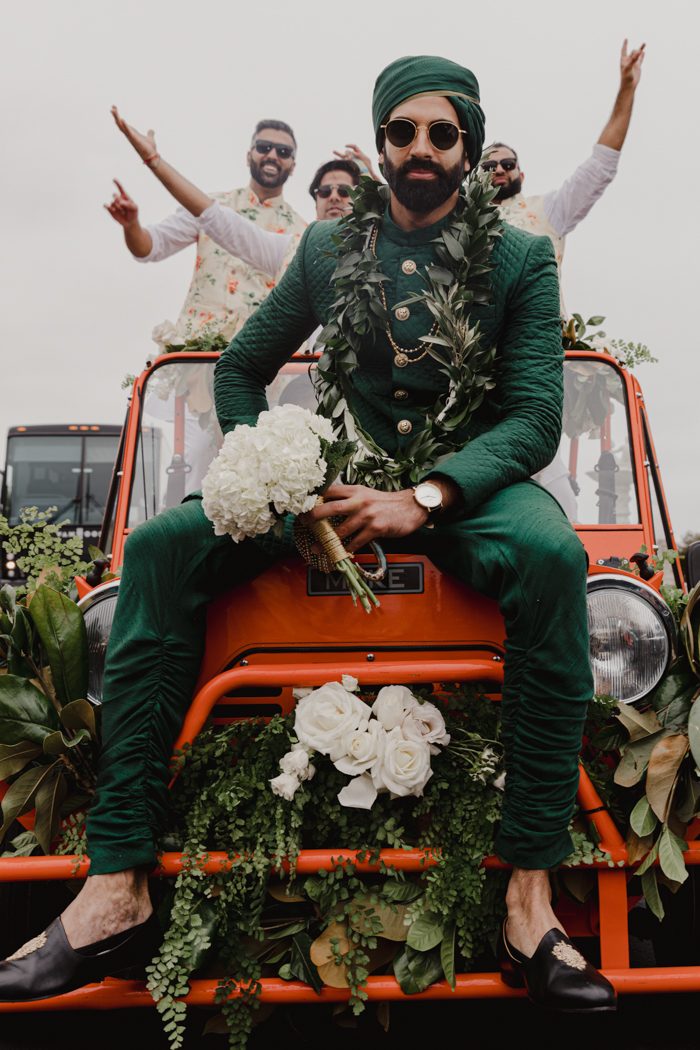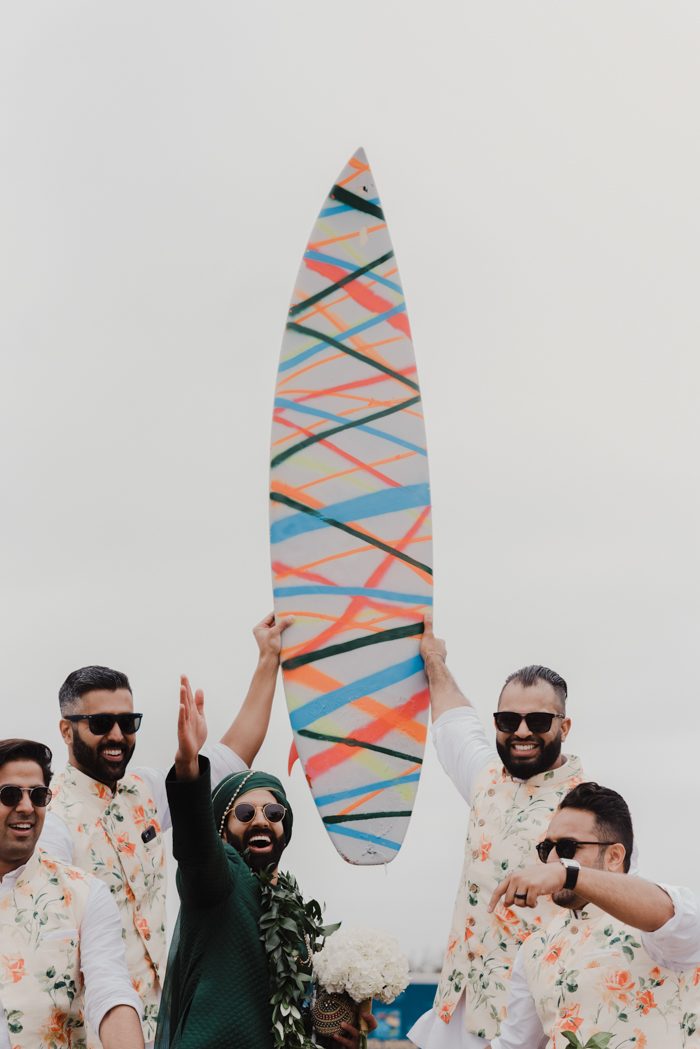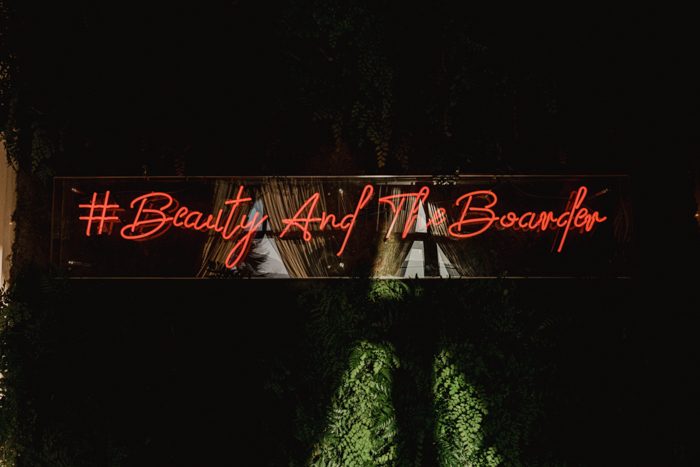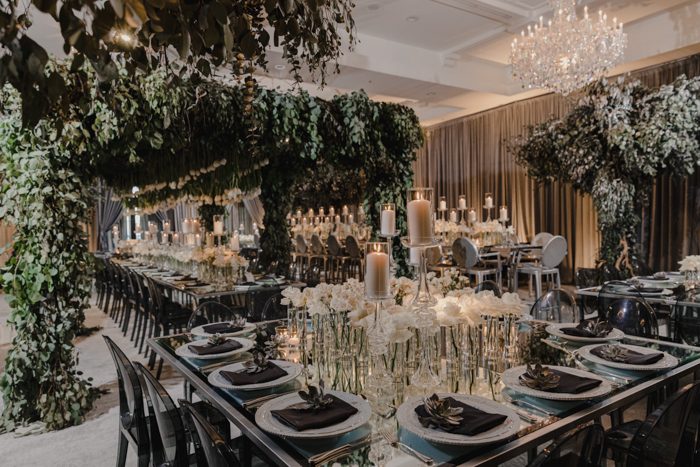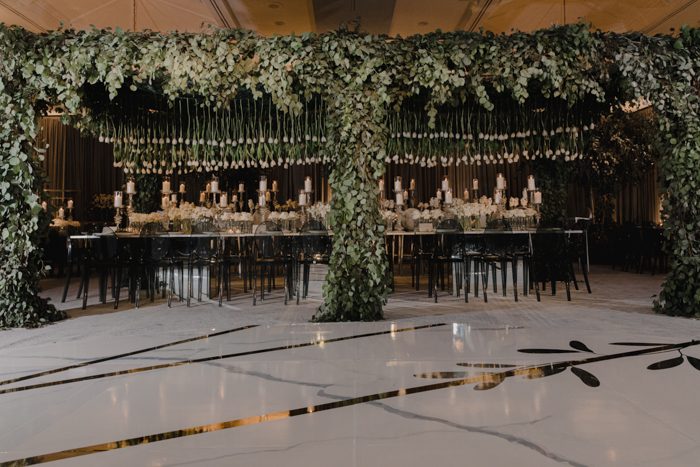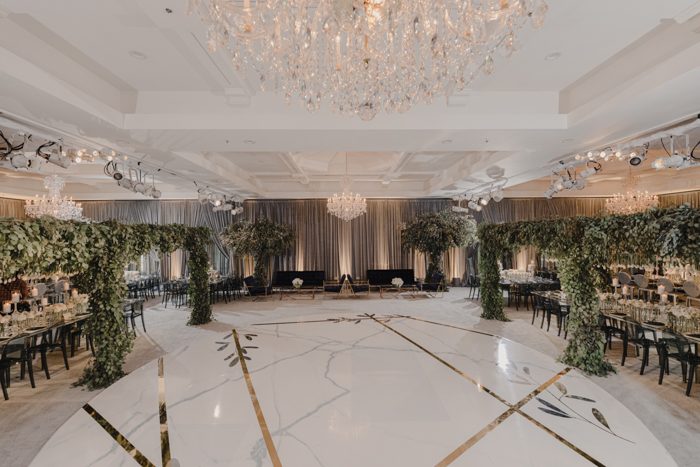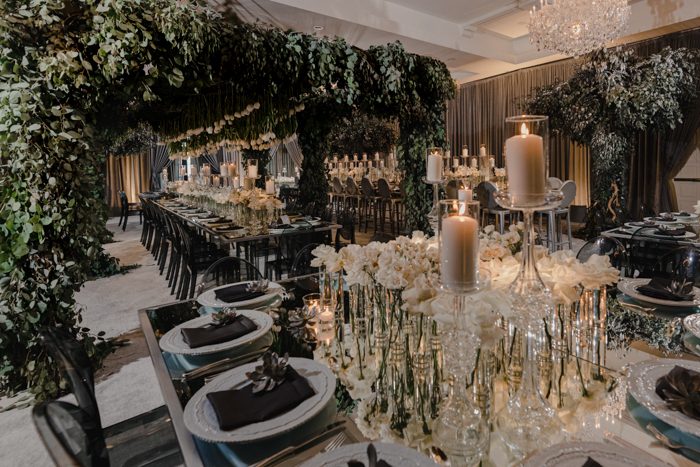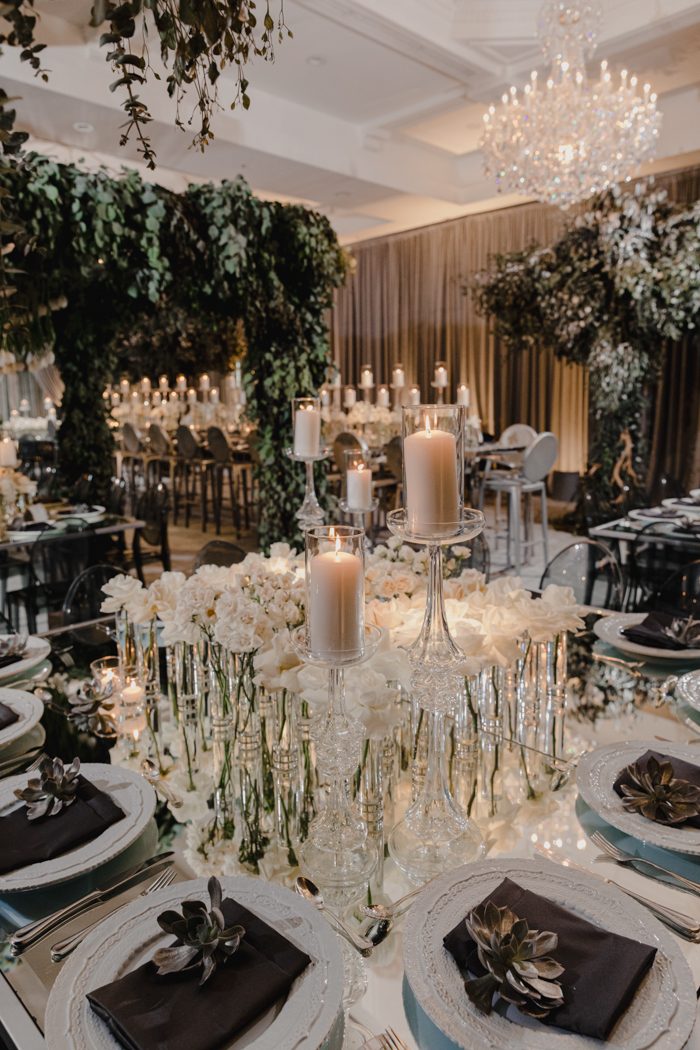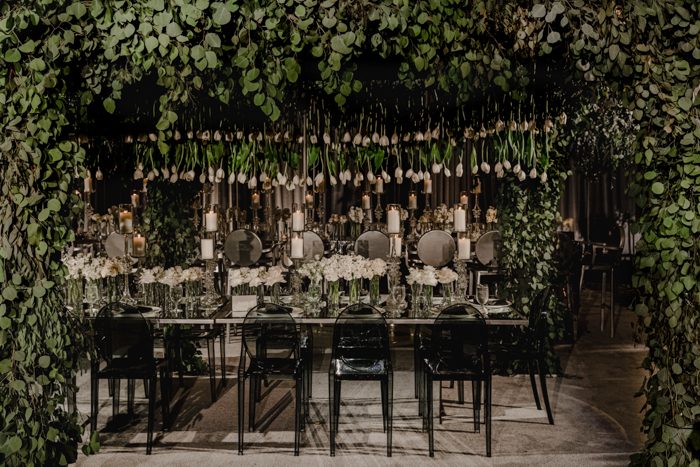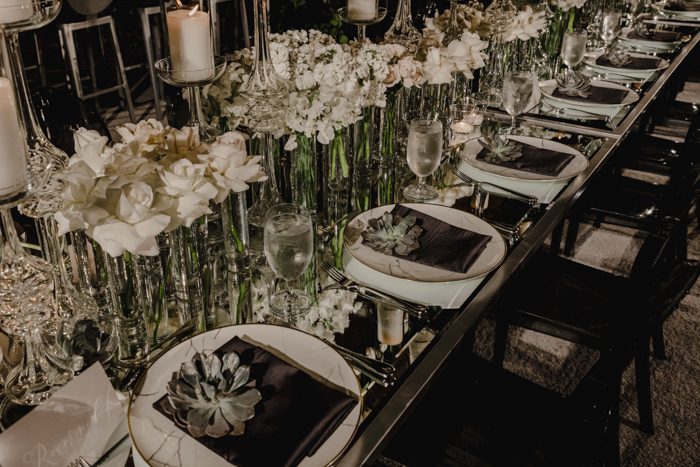 Working with Mili was a breeze. She truly has an art of not only taking exquisite photos, but also keeping us calm and making sure we enjoy ourselves on our special day. She takes the time to get to know our comfort zones, as well as bring out a side of us that is a little outside of our comfort level at the same time. You may not understand some of the direction she gives you at the time, but when it shows on an image, it all makes sense. That's art.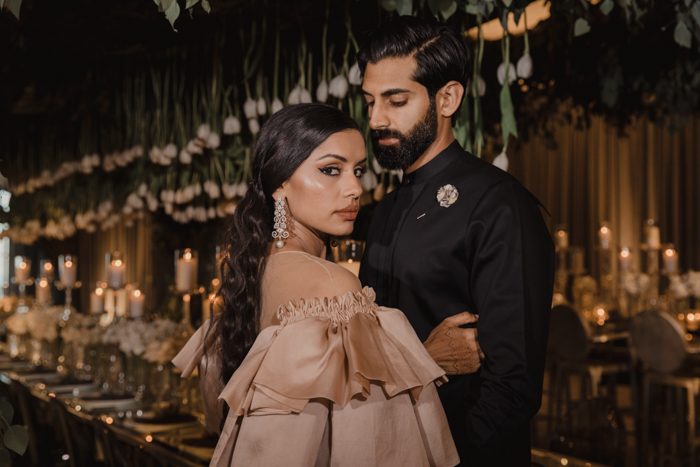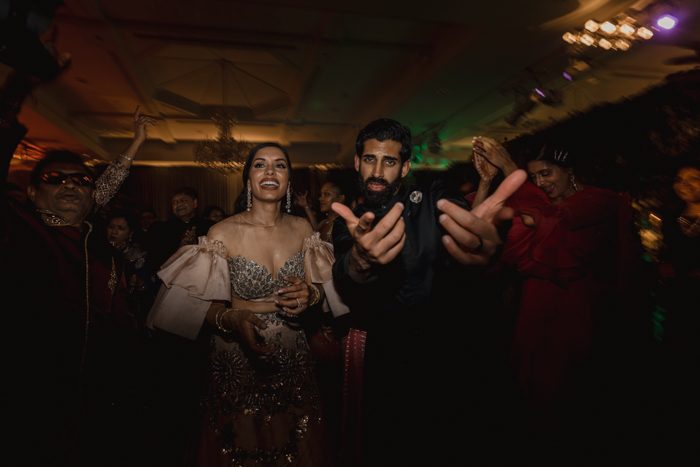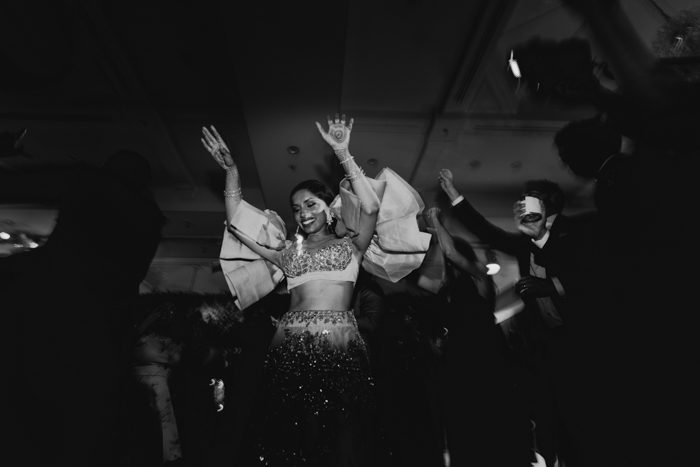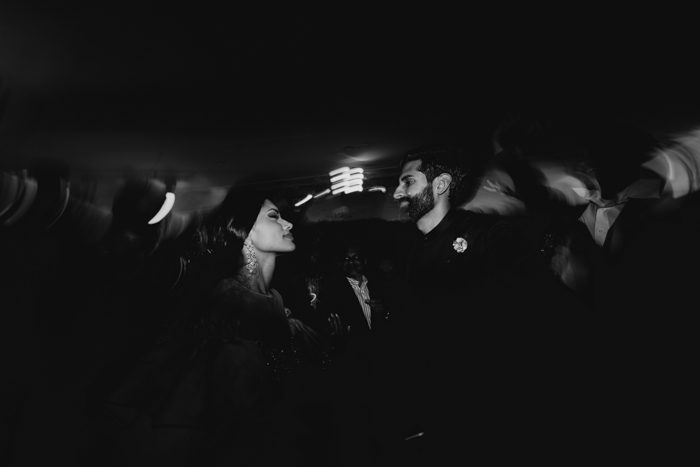 Riya and Ankur, we're incredibly happy for the two of you and forever in awe of your wedding festivities! Many thanks to photographer Mili Ghosh Wedding Diaries for sharing these gorgeous photographs with Junebug! If you're looking for more modern Indian wedding inspiration, we think you'll love this modern Indian wedding at Hummingbird Nest Ranch.