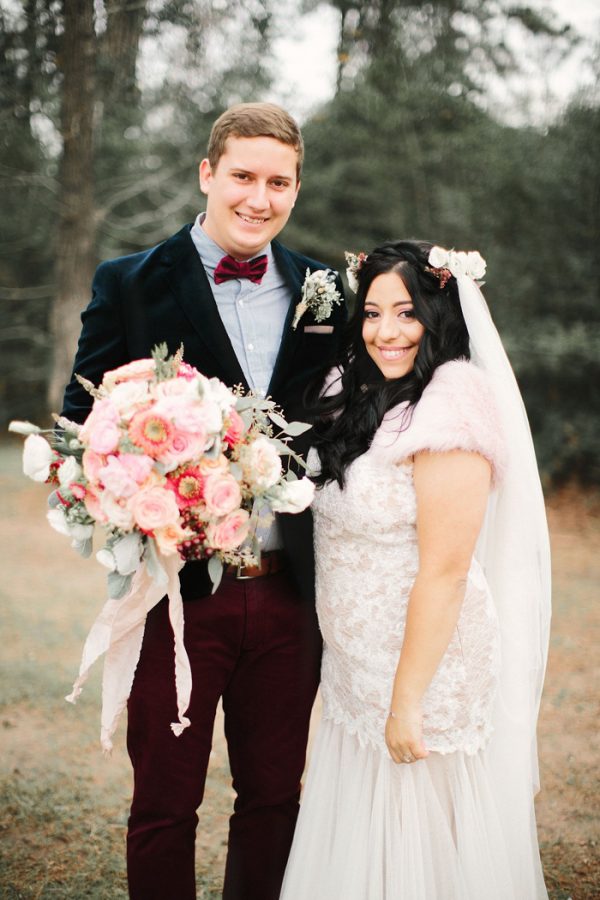 Kayla and Mark fell in love among the gorgeousness of Houston Museum of Natural Science's Gem and Mineral Exhibit, so when it was time to choose a wedding venue, the couple knew it was a no-brainer! Taking design cues from the exhibit's dramatic mahogany hues, the couple's jewel-toned agate slice reception décor perfectly mirrored the museum's natural artifacts. We also love how the couple incorporated details from their fave TV show, The Walking Dead, in the groom's cake, the boutonnieres, and even a surprise pinball machine! Leighanne Herr captured this Houston Museum of Natural Science wedding perfectly, including a meaningful balloon release before the ceremony.
The Couple:
Kayla and Mark
The Wedding:
Houston Museum of Natural Science & Private Residence, Houston, Texas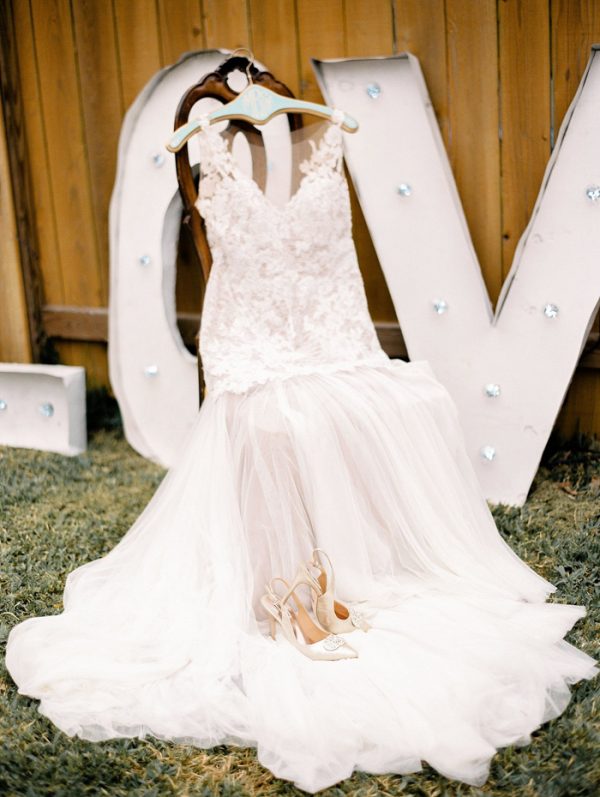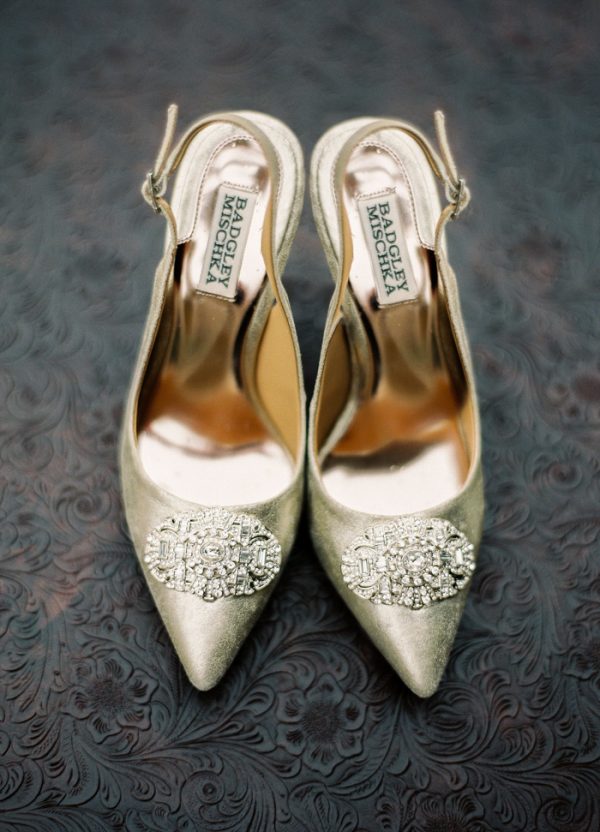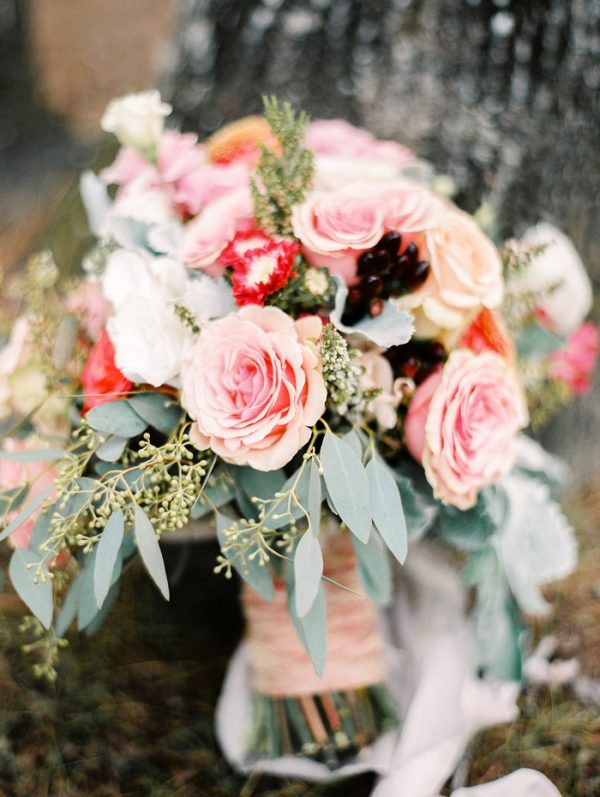 My most important focus was my husband. I wanted to do anything I could to incorporate what he loved, as well as what I loved. We just wanted our entire day to reflect us, and we wanted our guests to walk in and say, "Oh, this is definitely Mark and Kayla's wedding." It was just important to us that all of our family and friends felt like they were truly celebrating with us, which is why we opted for a more intimate ceremony.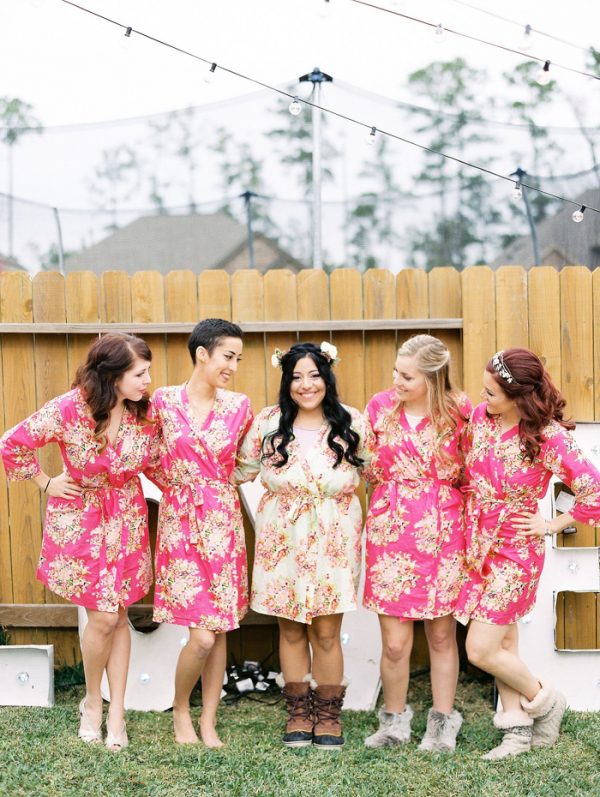 I had been going to the Houston Museum of Natural Science since I was little, and my favorite exhibit was alway the gem and mineral exhibit. I would just gaze upon all of the glistening stones; I would spend hours in there. So one of our first dates had to be there. And Mark did just that with me. Gaze upon gems for hours. We just knew that it would be a dream come true to say our vows amongst the very treasures where we began to fall in love.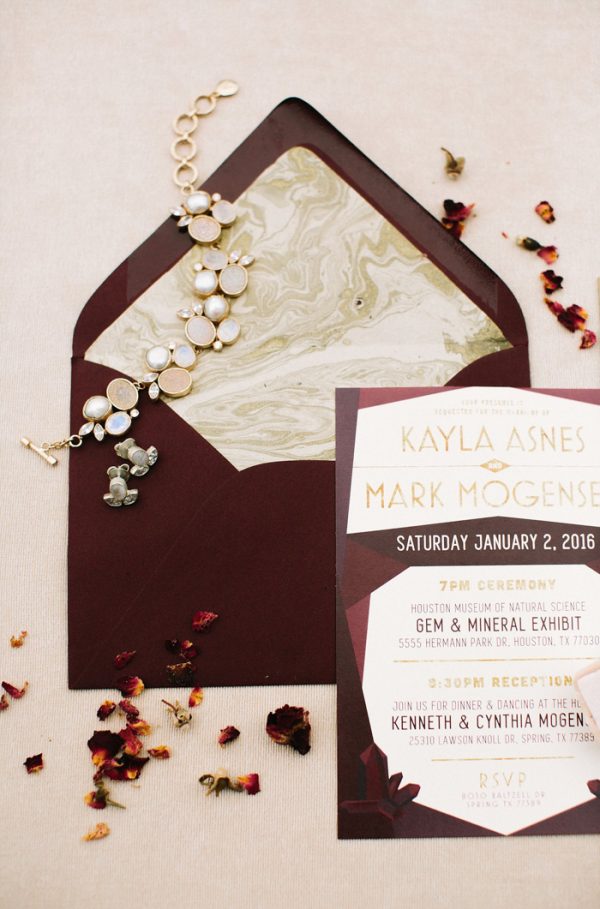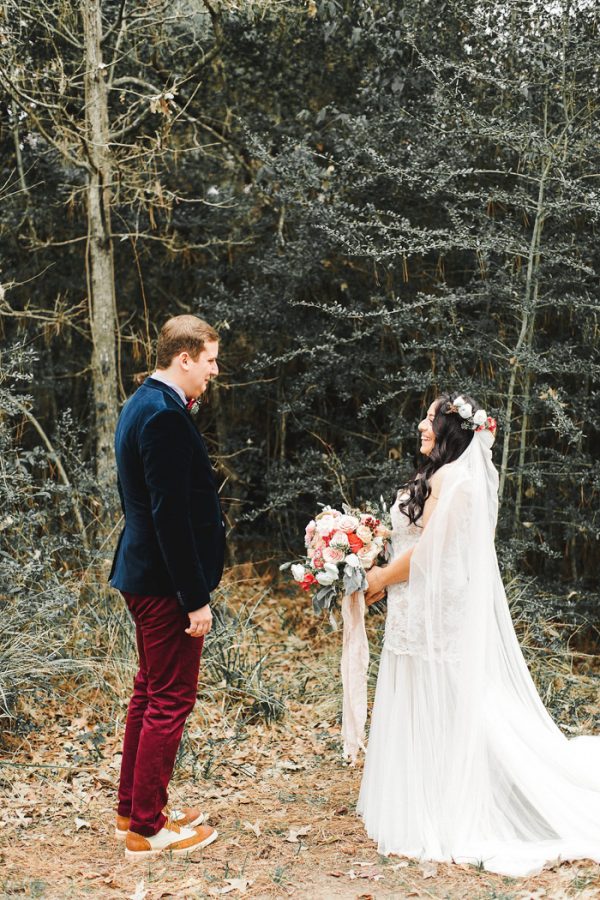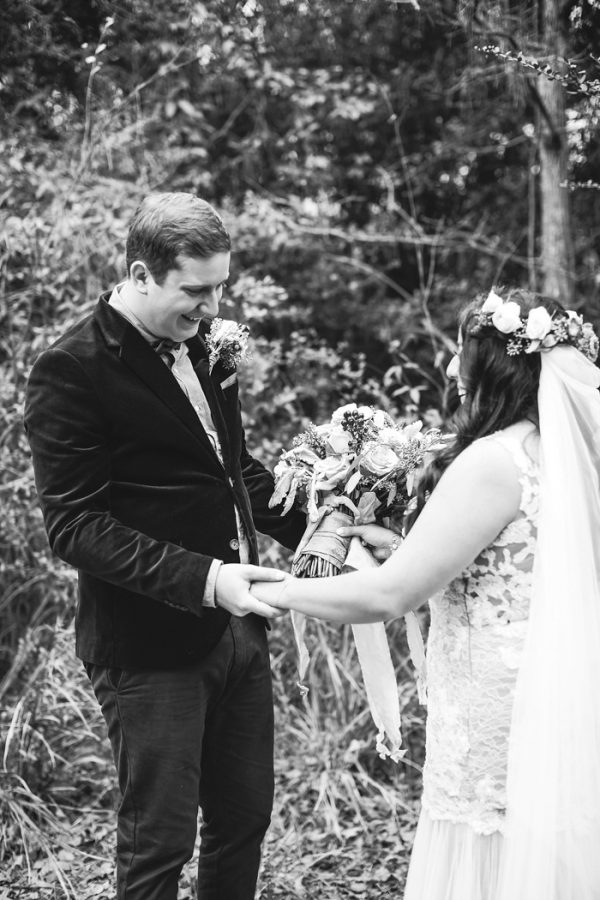 Our first look was such a surreal moment. We both opened our eyes at the same time, and cried. I just couldn't believe that my soon to be husband was standing in front of me; I didn't want to take my eyes off of him. It was a moment that I felt I had been waiting for since we met.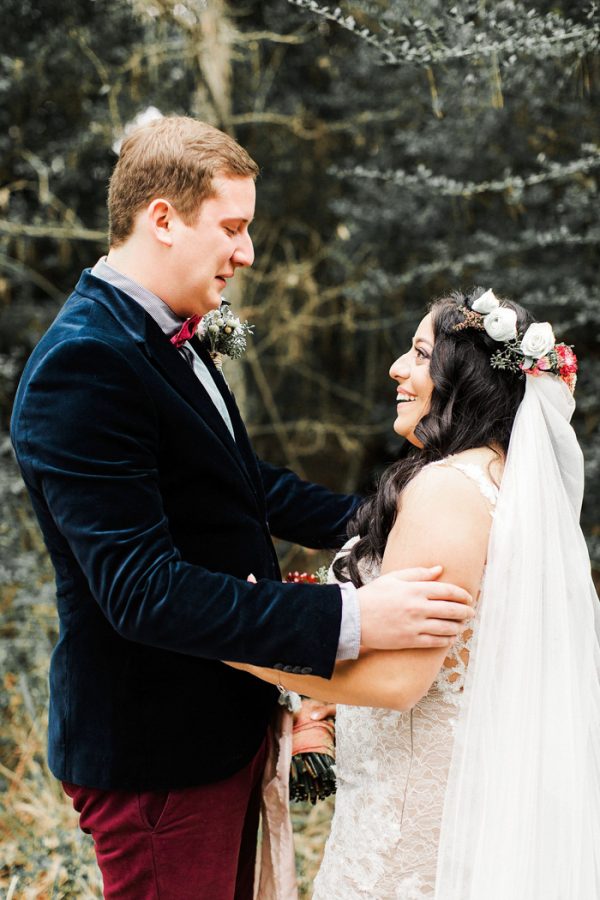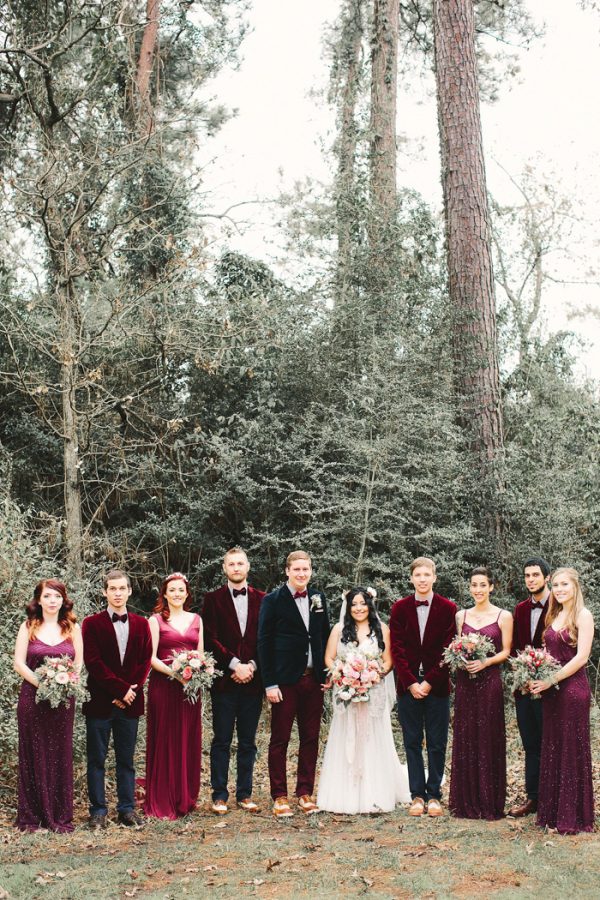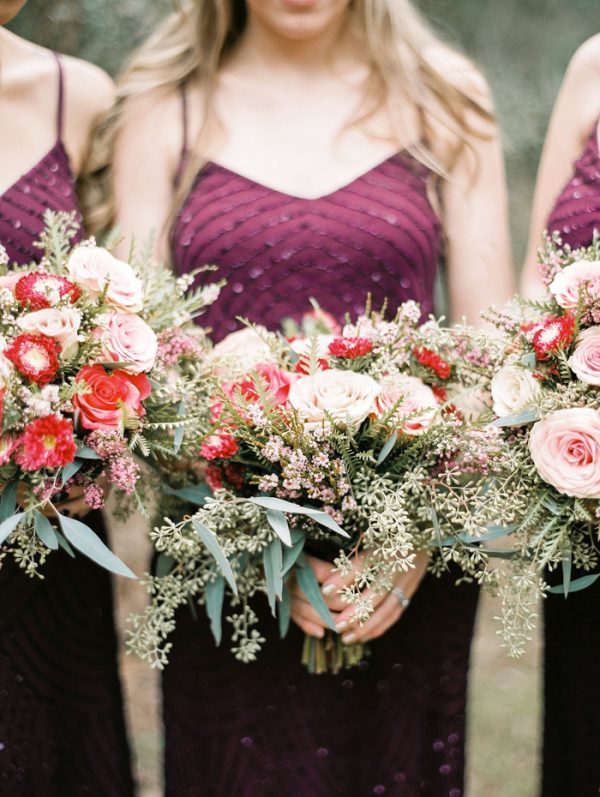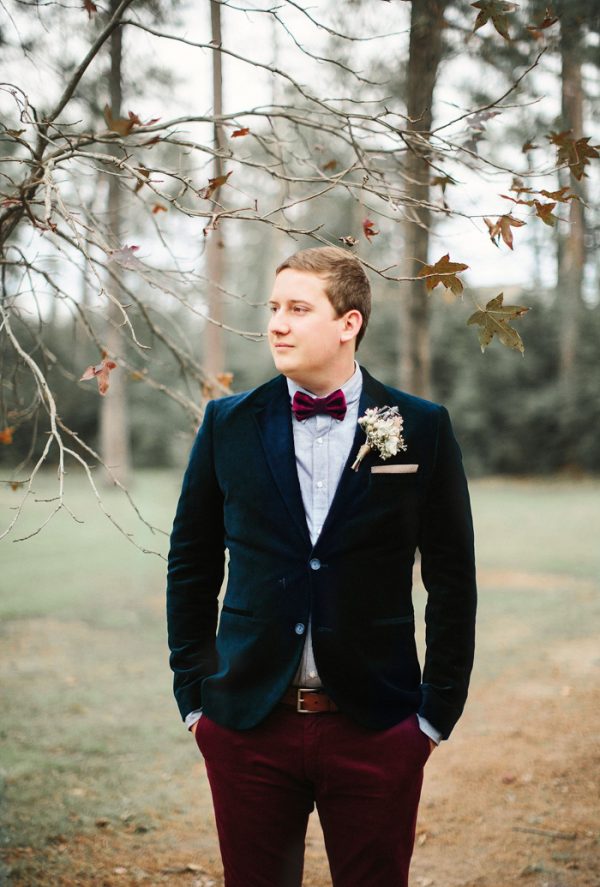 We added touches of our favorite TV show anywhere we could. If any one knows us at all, they know we are the absolute biggest fans of The Walking Dead. I put tiny Walking Dead lego men in the boutonnieres and I had a Walking Dead grooms cake of the iconic doors from the first episode, I had one of our best friends (who married us) put what he was going to say in our favorite Walking Dead issue, we added in "I vow to always have our Walking Dead Sundays," in our traditional vows, and lastly I surprised Mark with a Walking Dead Pinball machine at our reception. I tried to tie it in the best I could with out it feeling like a comic book store; but in the end even if it did feel that way, that is Mark and I!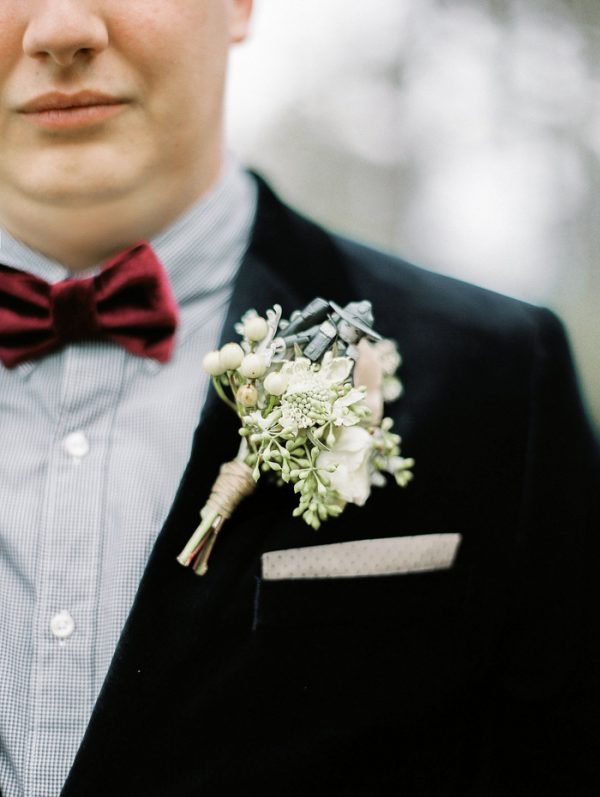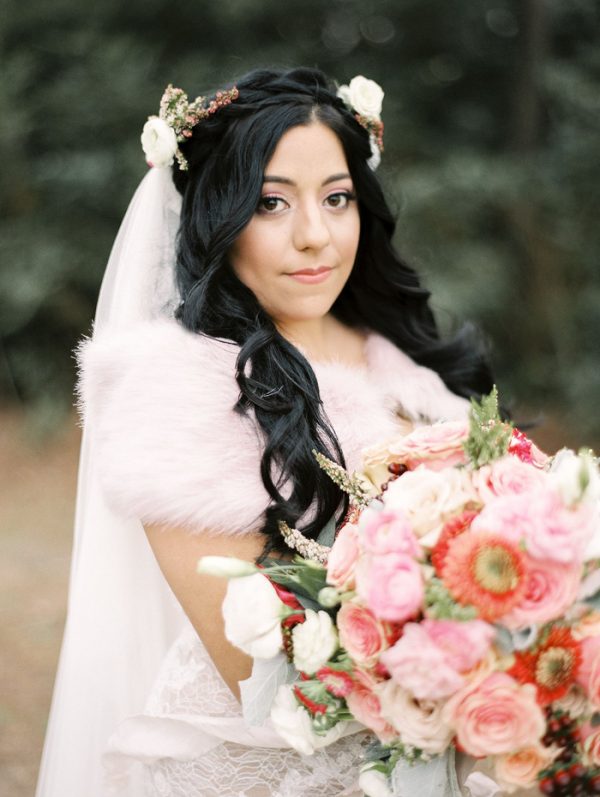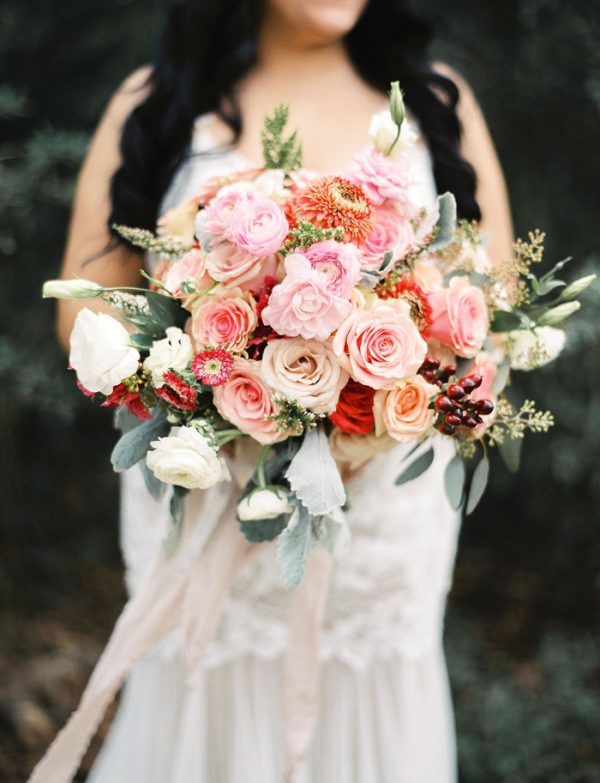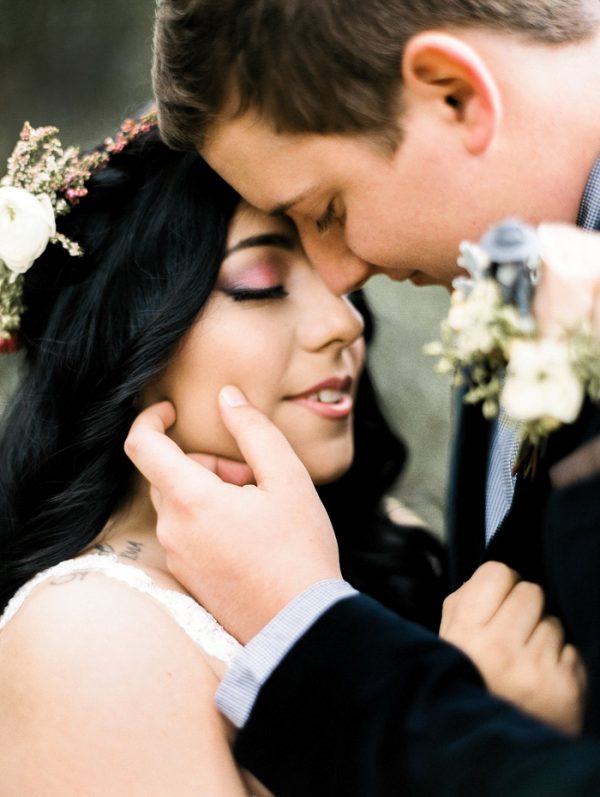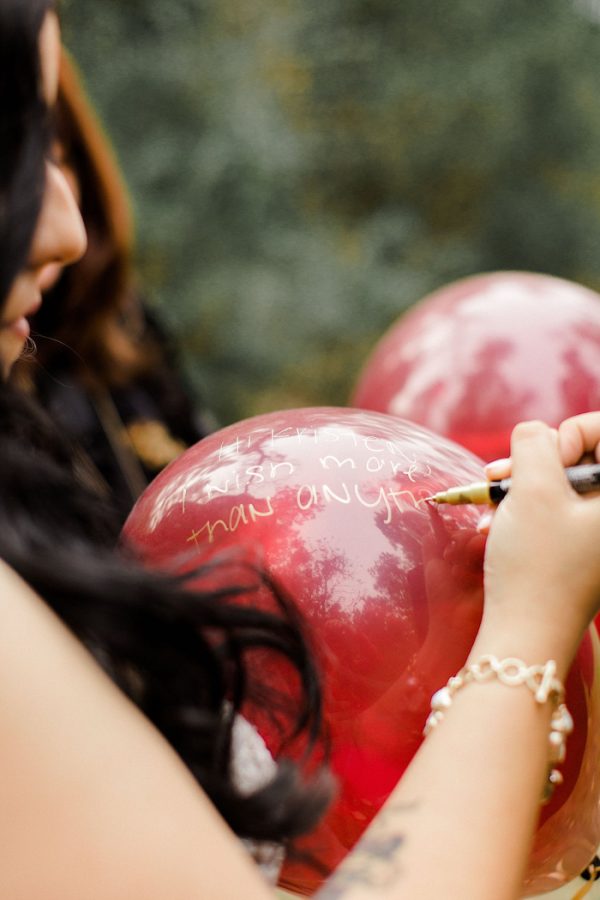 My best friend had passed away right when Mark and I began to date; She absolutely adored Mark so I wanted to send her a message that she was always right. He is perfect, and now he was becoming my husband. So her mom, Mark and I all wrote little notes and sent them her way. It meant the world to me to have that photographed.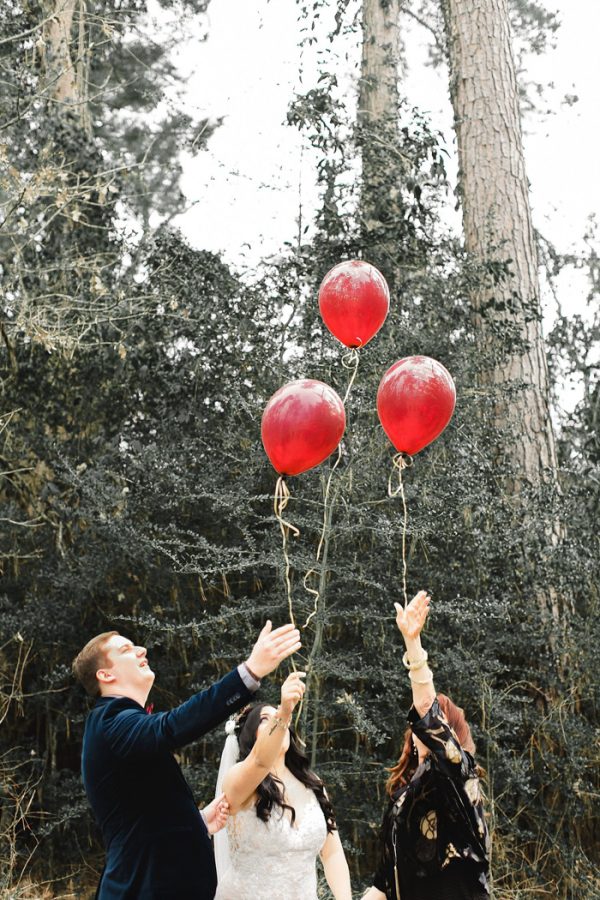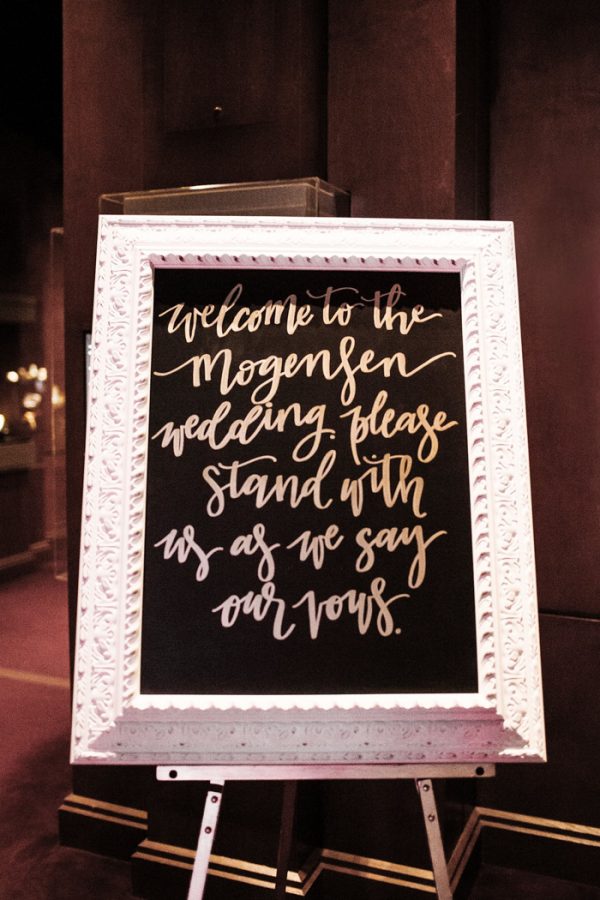 I really pulled ideas from anywhere. We both love the cold weather, which we don't get much of in Texas so it was important to us for our wedding to be at the beginning of January. We also wanted a very intimate feel, so we had every one stand at our ceremony, so they could be standing with us.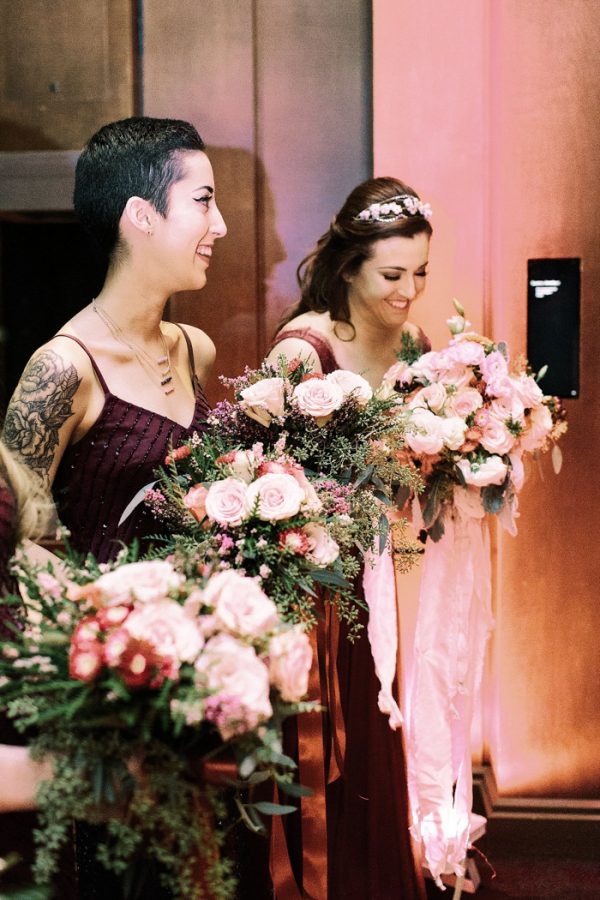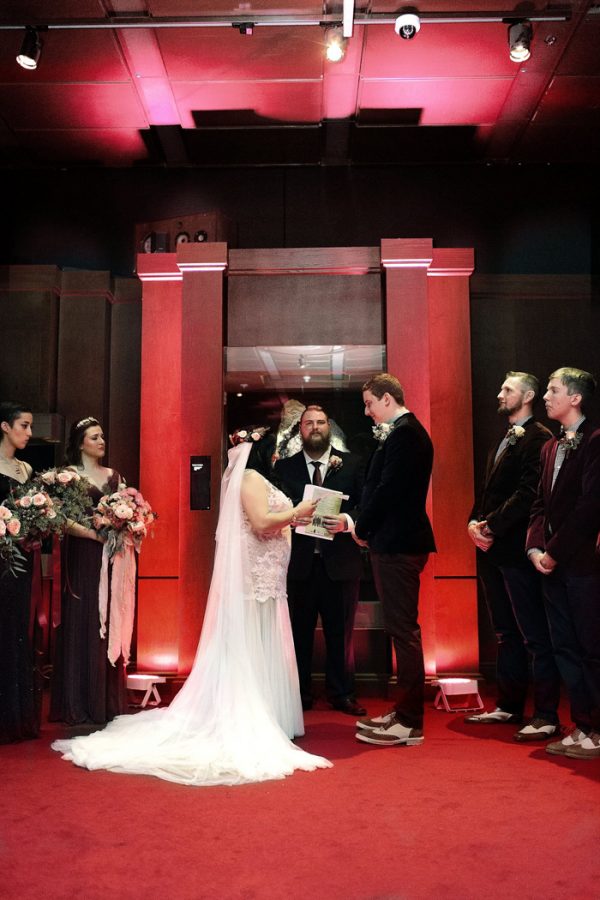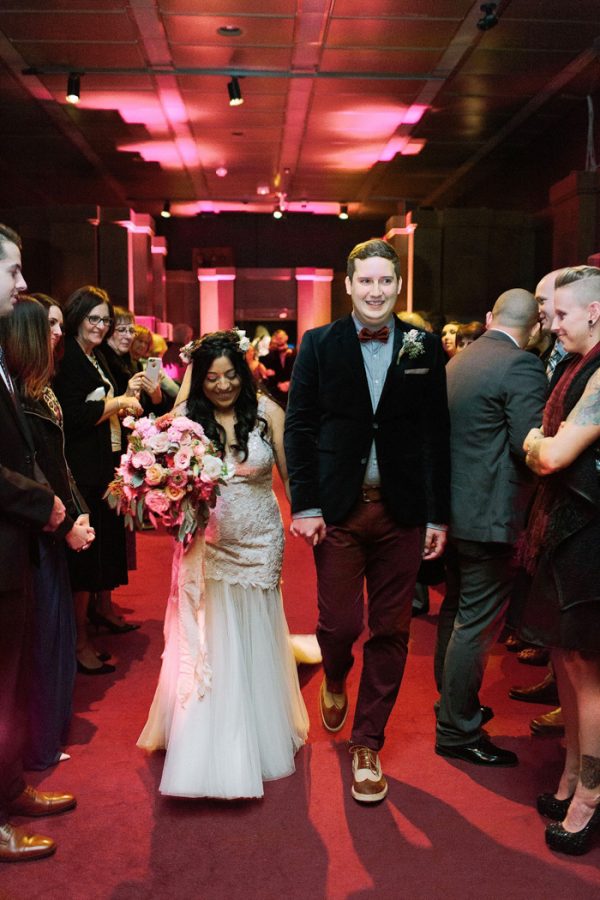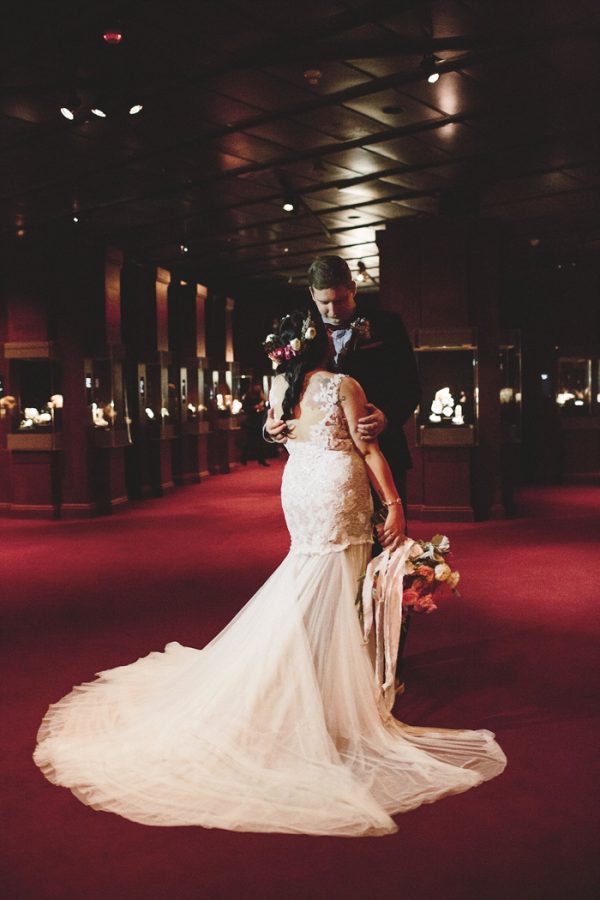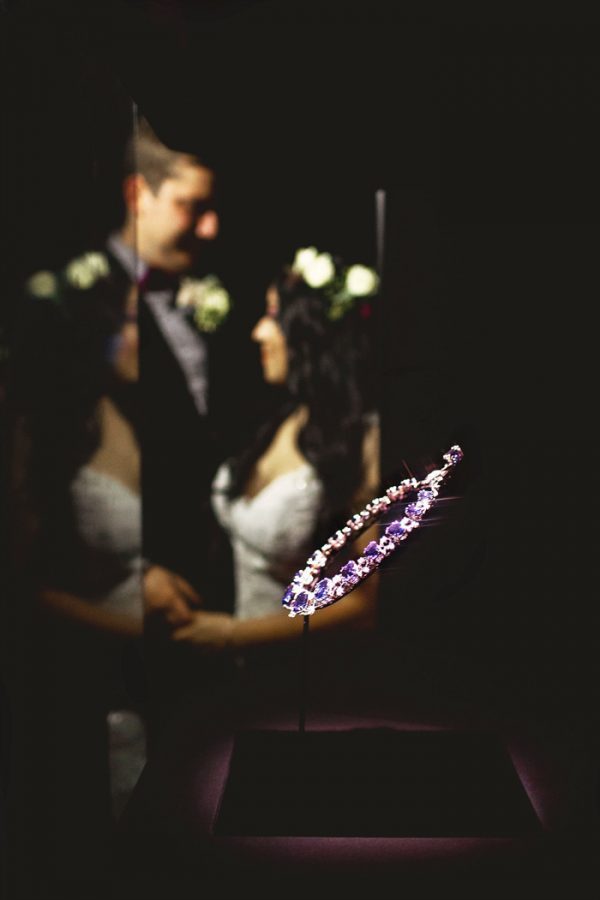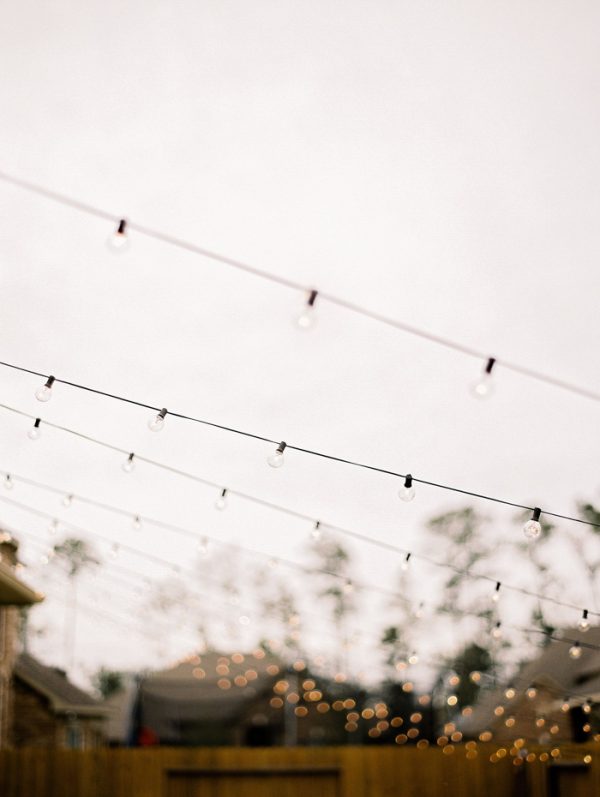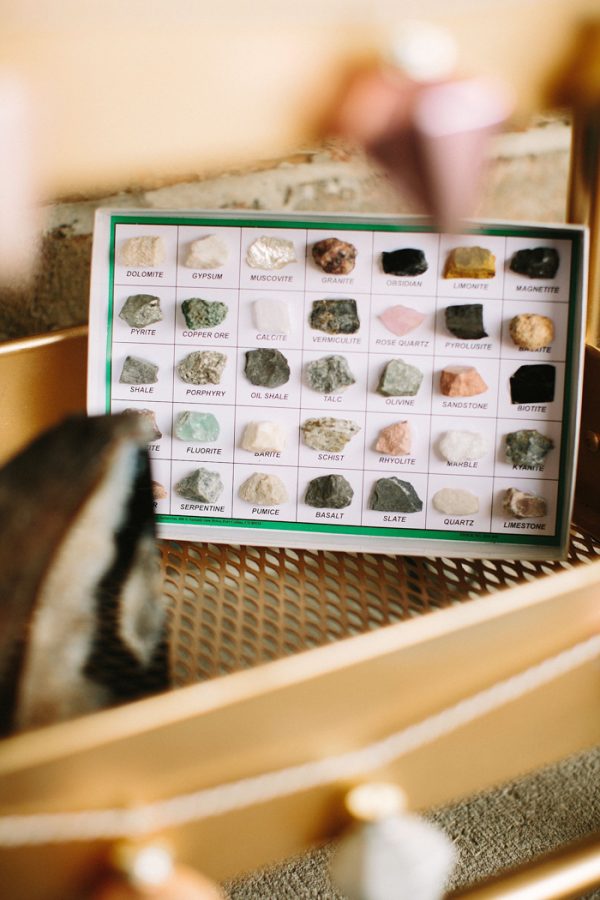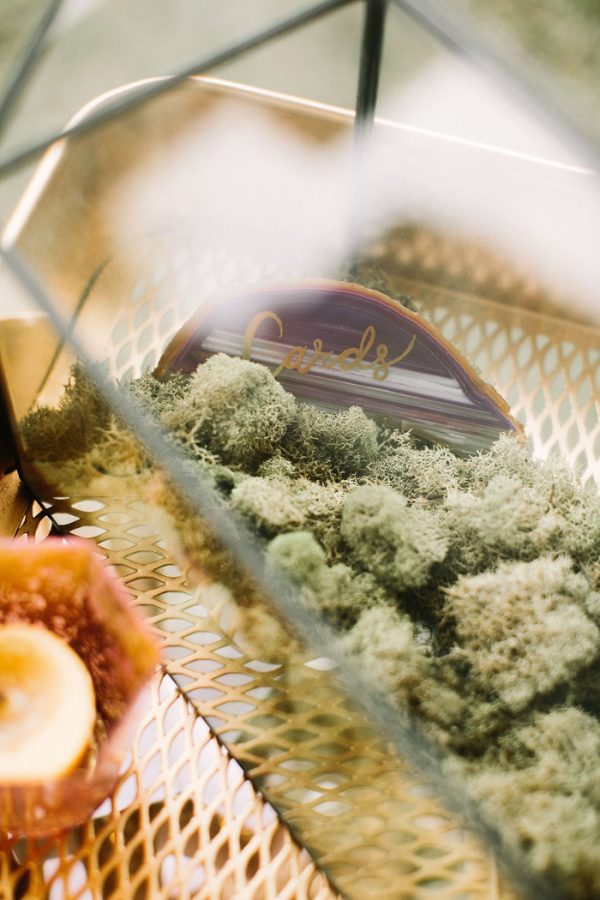 Our advice: Have fun! Mark and I spent a little more than a year just enjoying being engaged. We did everything together to plan, and it honestly was some of the most fun times we have had together.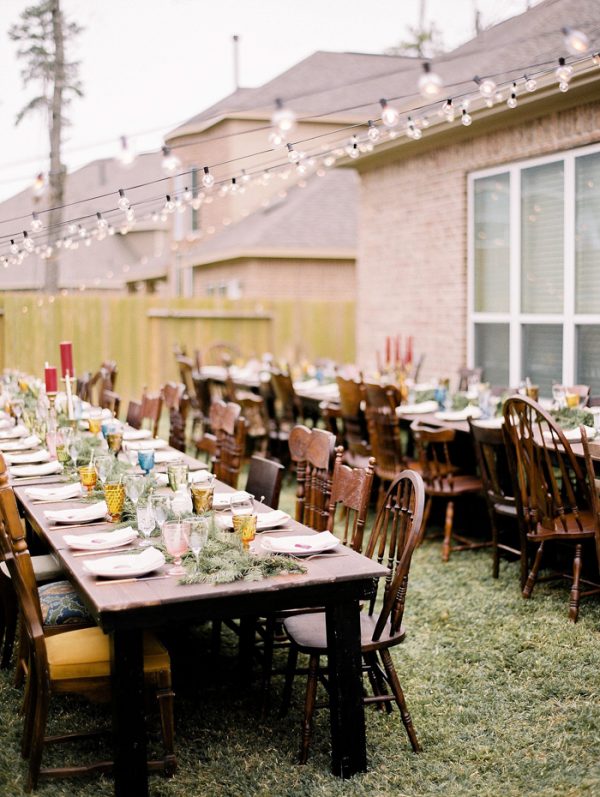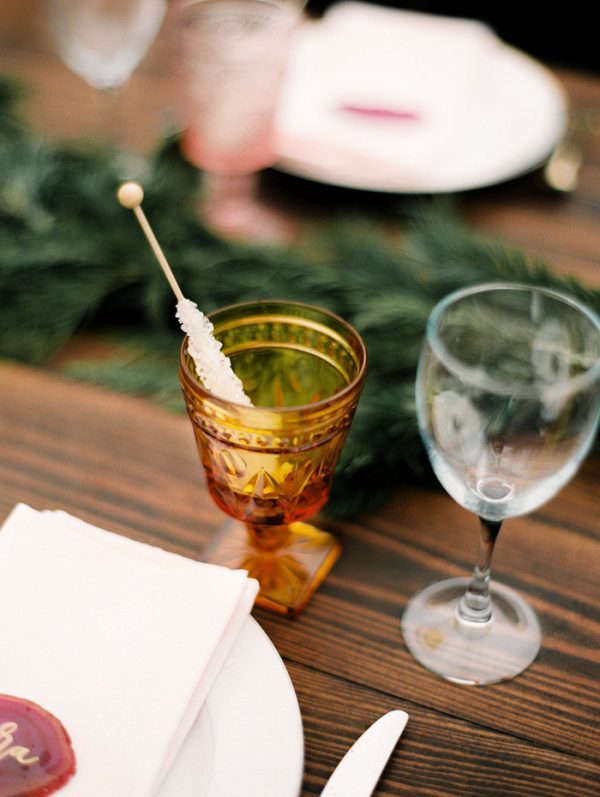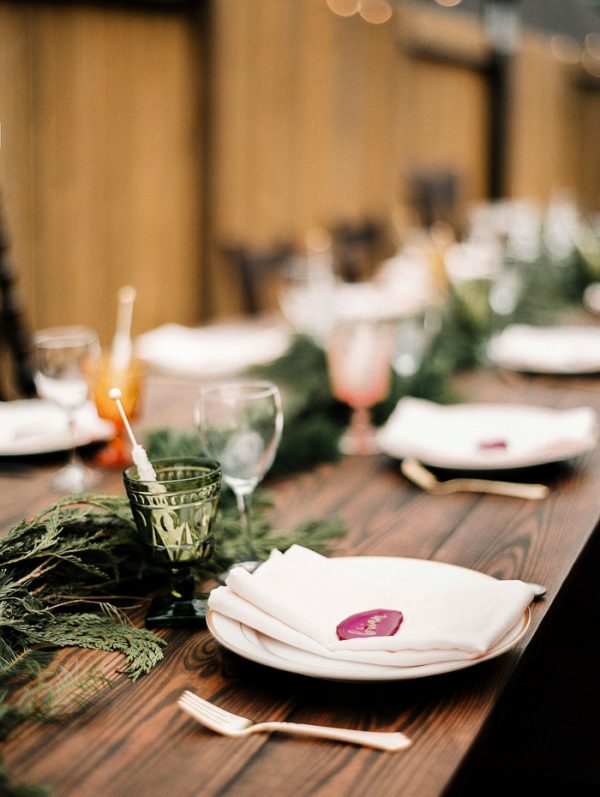 I tied in the gemstones with things such as our agate slice place cards, and more decor. I also really drew from my ring, which belonged to my Great Grandmother. Very art deco feel, which I tied in with the bridesmaids dresses. The main focus was intimacy; we had a nice dinner outside at two long tables so it felt just like a family feast.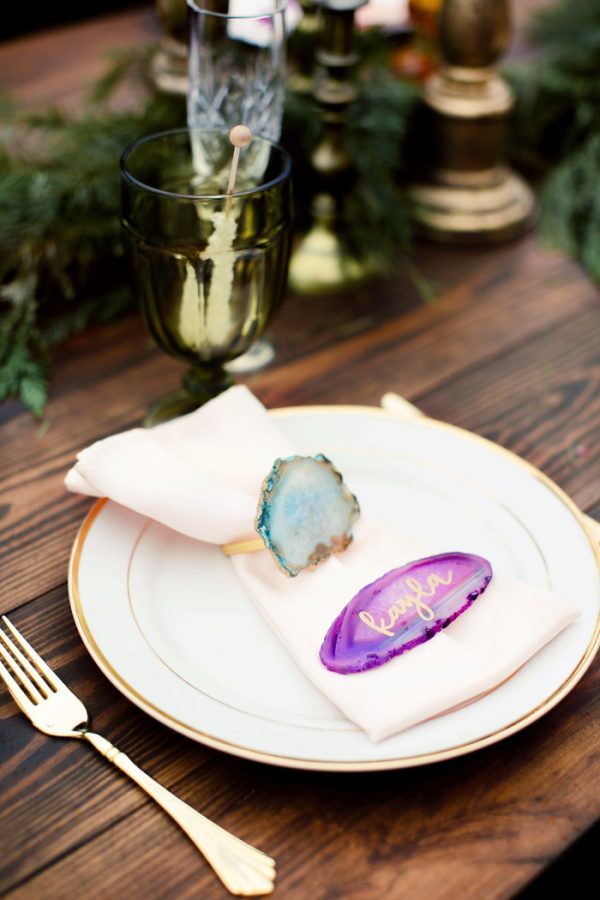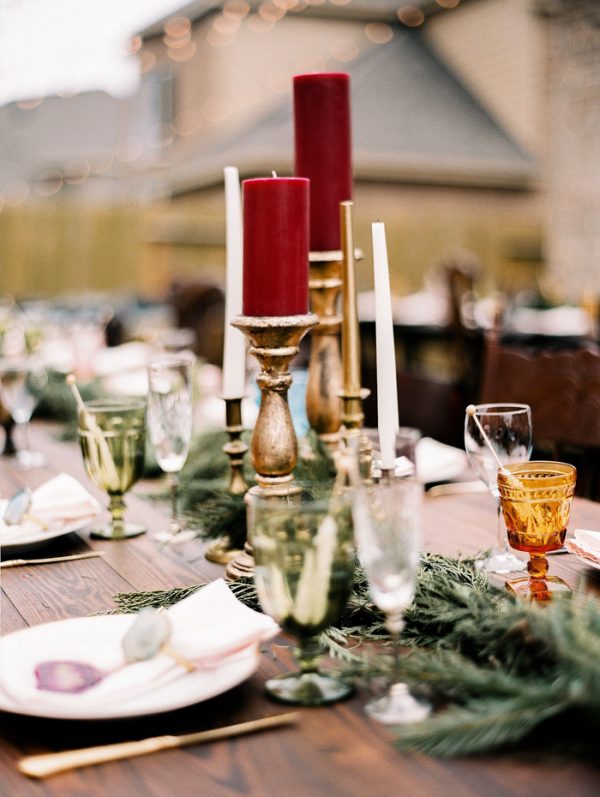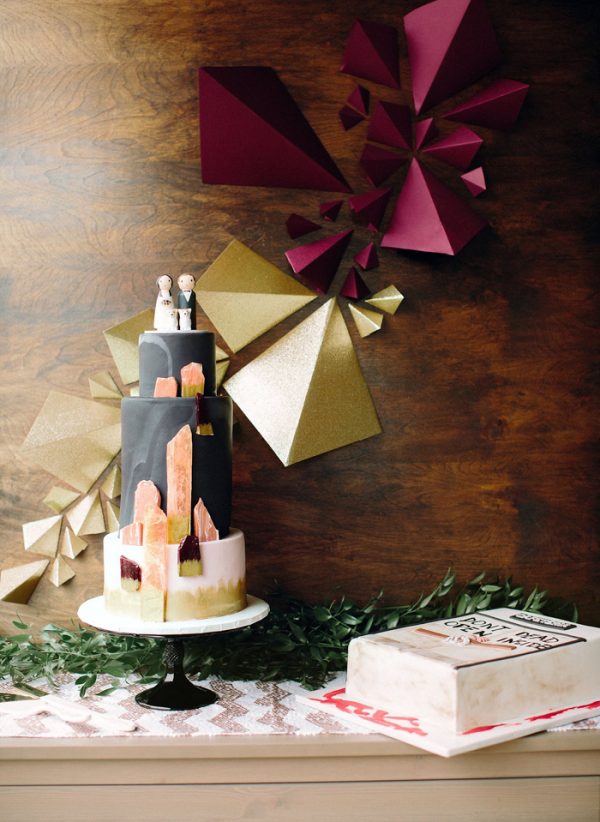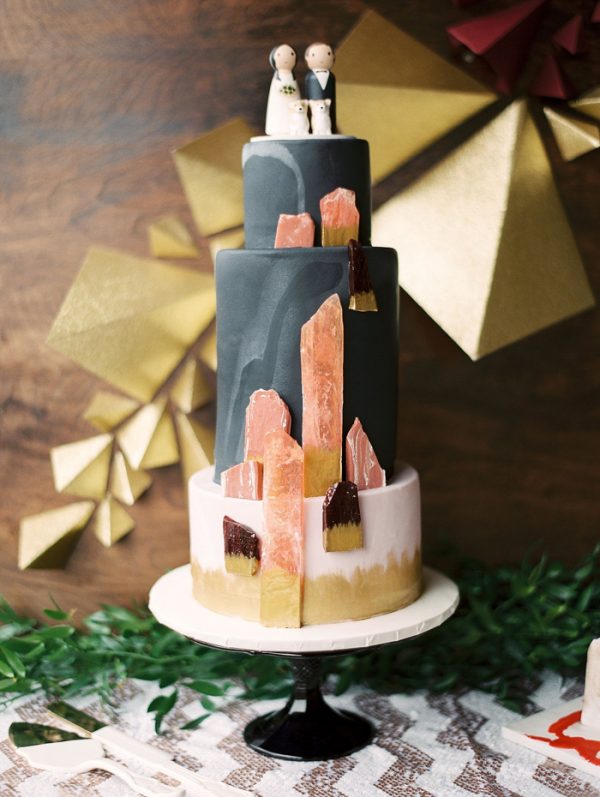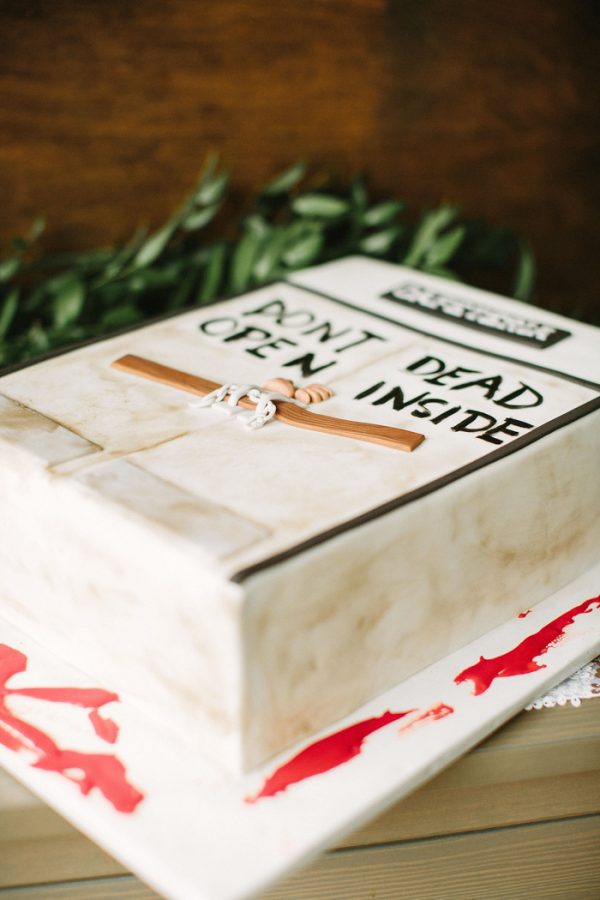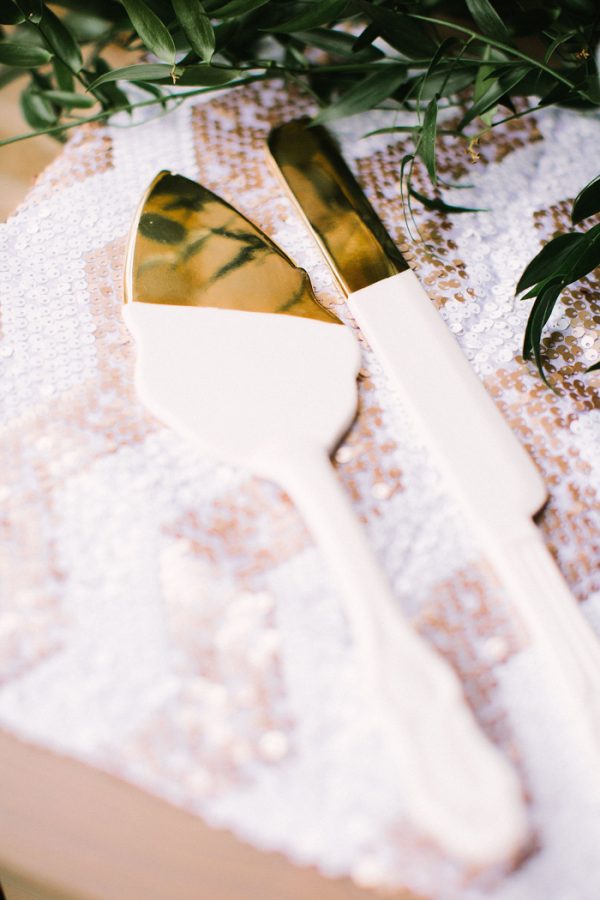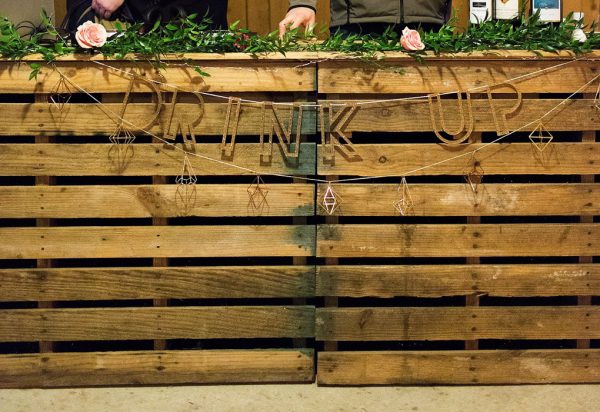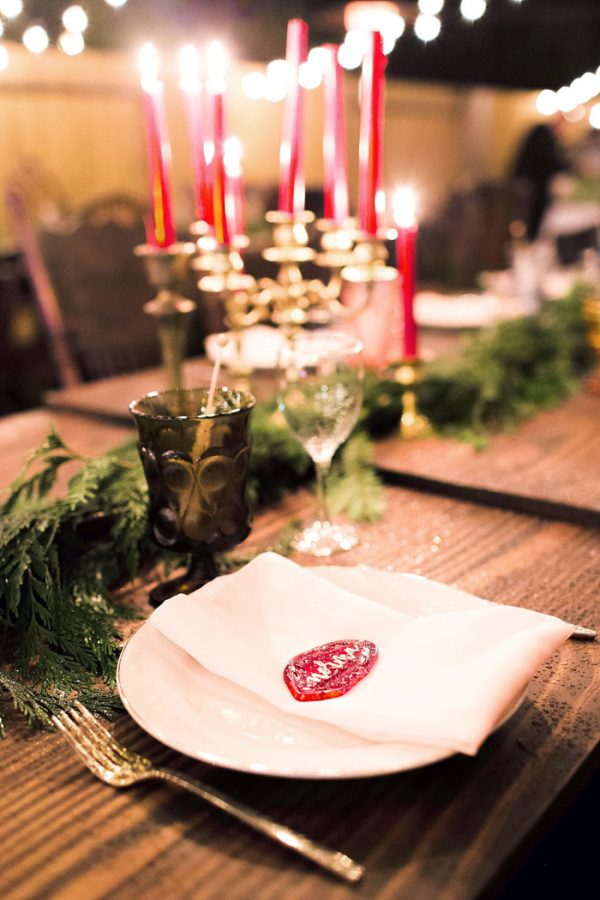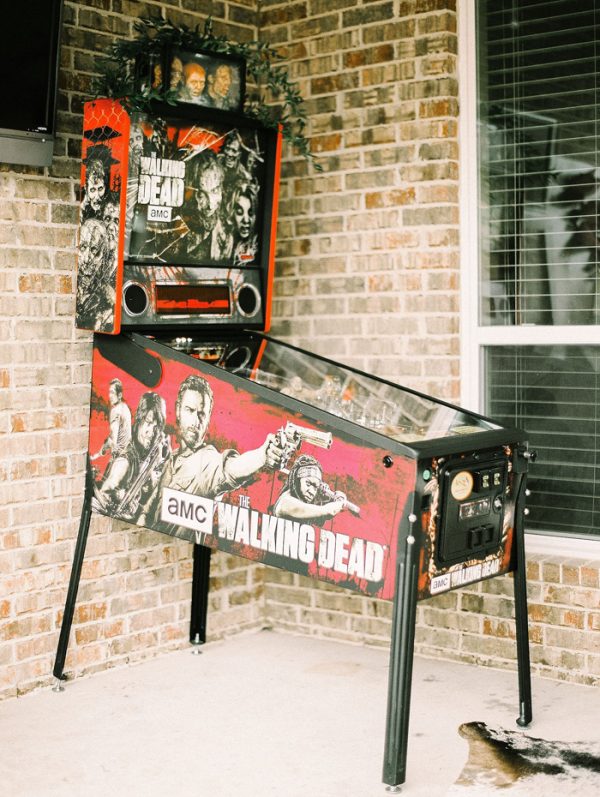 We DIYed our dance floor! I wanted a very specific look with the gold and white squares, so we figured let's make it ourselves!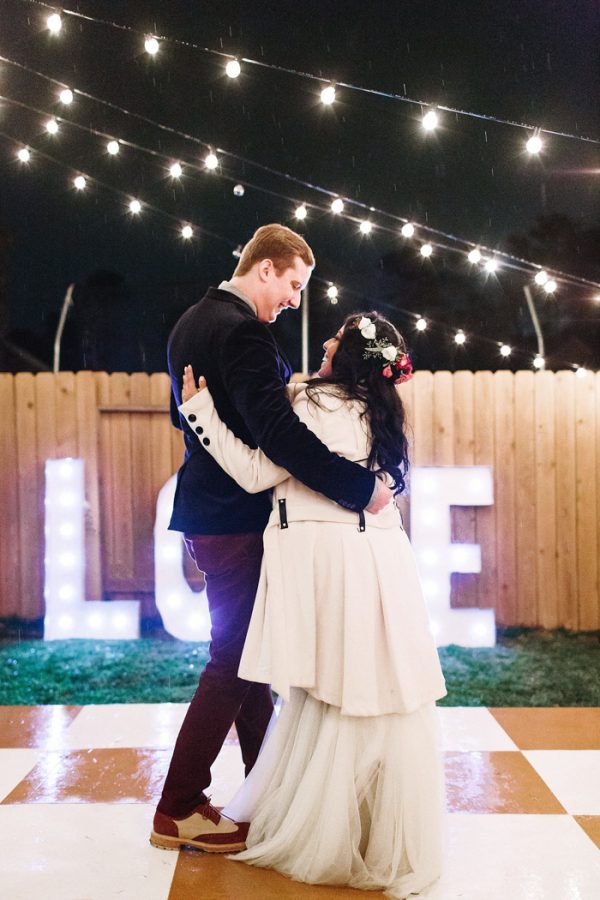 Processional: Blower's Daughter by Damien Rice (String Trio)
Recessional: Just Like Heaven by The Cure (String Trio)
First Dance: La Vie En Rose by Louis Armstrong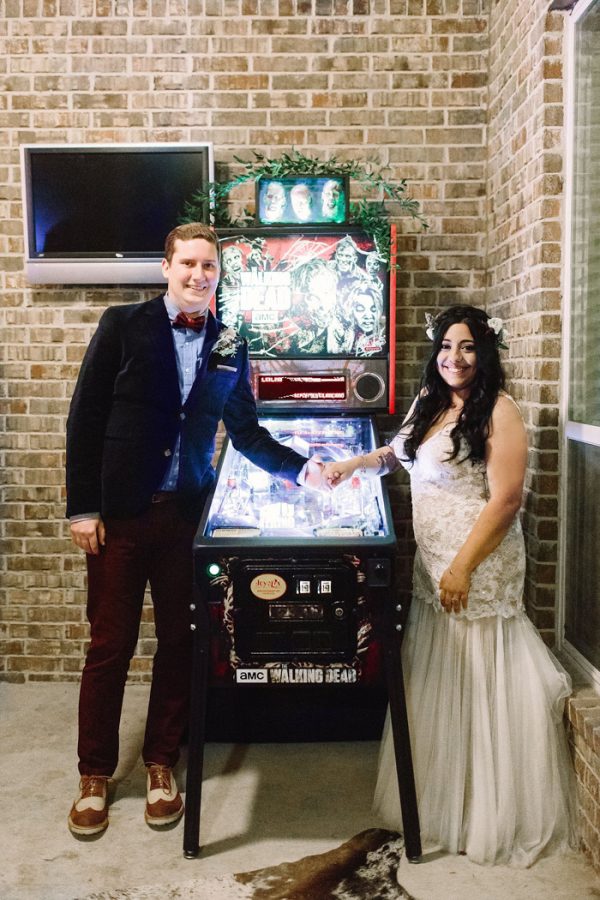 Congratulations to Kayla and Mark, and a huge thanks to Leighanne Herr for sharing this wedding with us. Love the idea of getting married in a museum? Then you've got to see this romantic wedding at the Museum of Contemporary Art in Detroit!