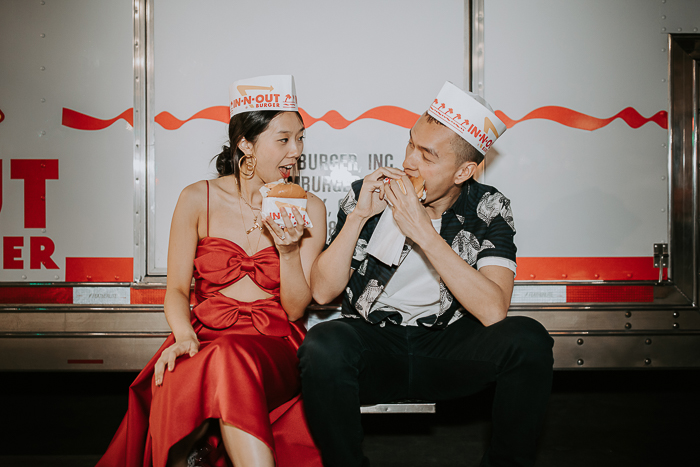 Here at Junebug, we love good food and fashion. So, when we saw that Tawny and Julian's wedding had a welcome dinner complete with an In N Out food truck and three–yes, you read that correctly–different bridal looks, we were head over heels in love. With the help of expert planner CCL Weddings and Events, the couple's nuptials at Hummingbird Nest Ranch were the perfect combination of creative, modern, and fashion-forward.
The pink flower arrangements put together by Of The Flowers added the perfect pop of color against the black and white decor and the fairy lights added a romantic feeling to an otherwise modern set-up. We're thrilled that May Iosotaluno was there to capture every well-thought-out detail. From the tender moments of the ceremony to the futuristic LED light installation, this wedding is easily one of the most unique that we have ever seen.
The Couple:
Tawny and Julian
The Wedding:
Hummingbird Nest Ranch, Simi Valley, CA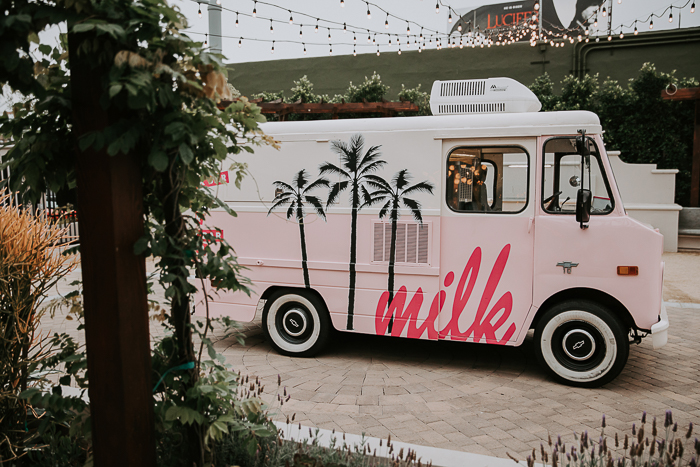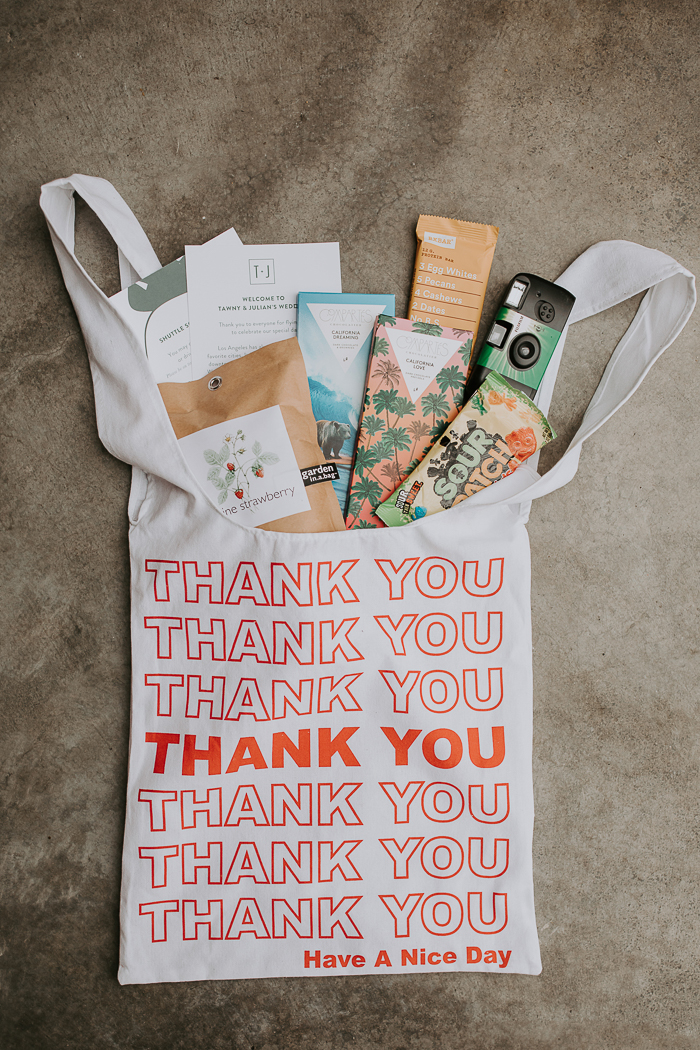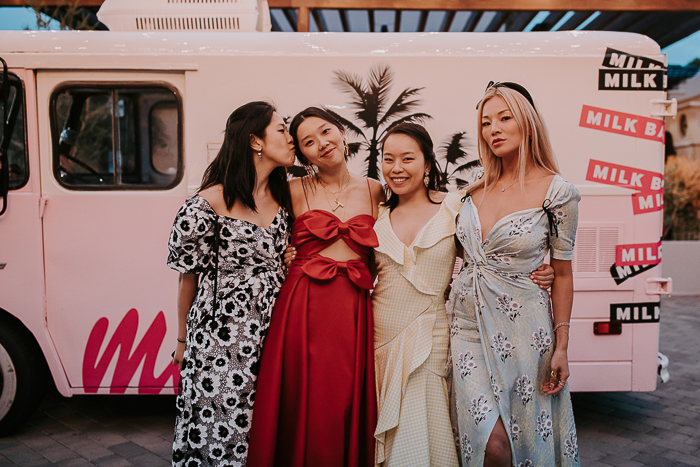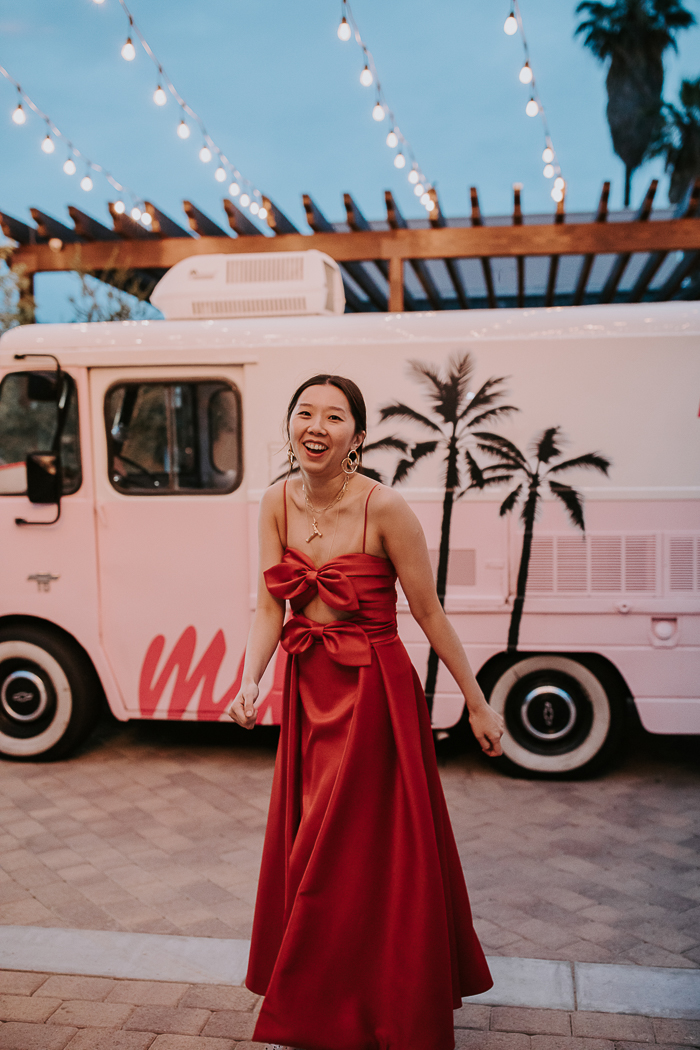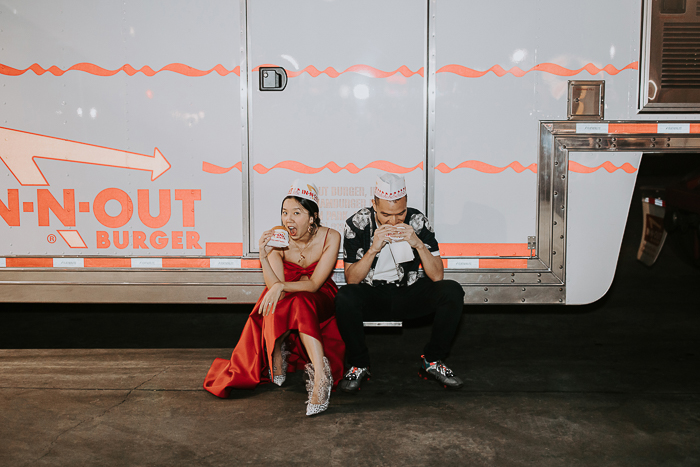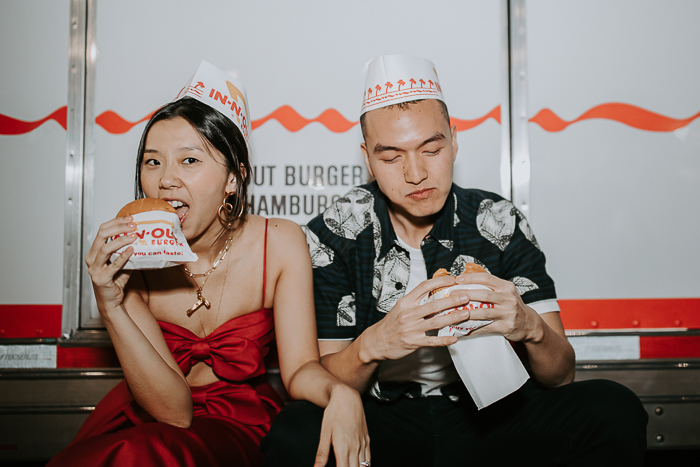 A Welcome Event Complete With Goody Bags
The day before our wedding, we hosted a welcome event for all our guests to attend at Casita Hollywood! We had Guerilla Tacos, an In-N-Out truck, and cocktails! We also passed out personalized tote welcome bags for our guests, which included: a garden in a bag, Rx bars, Compartes chocolate, Sour Patch Kids, and a polaroid camera.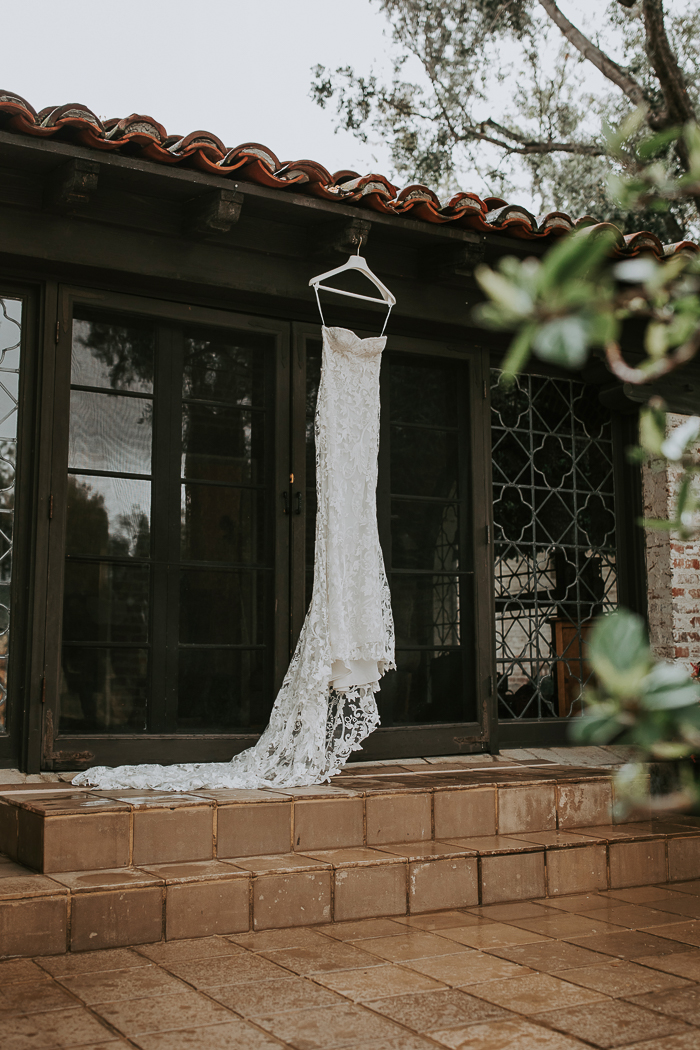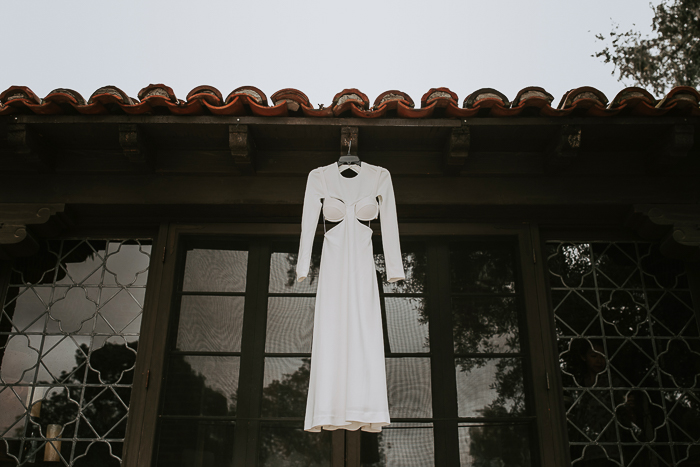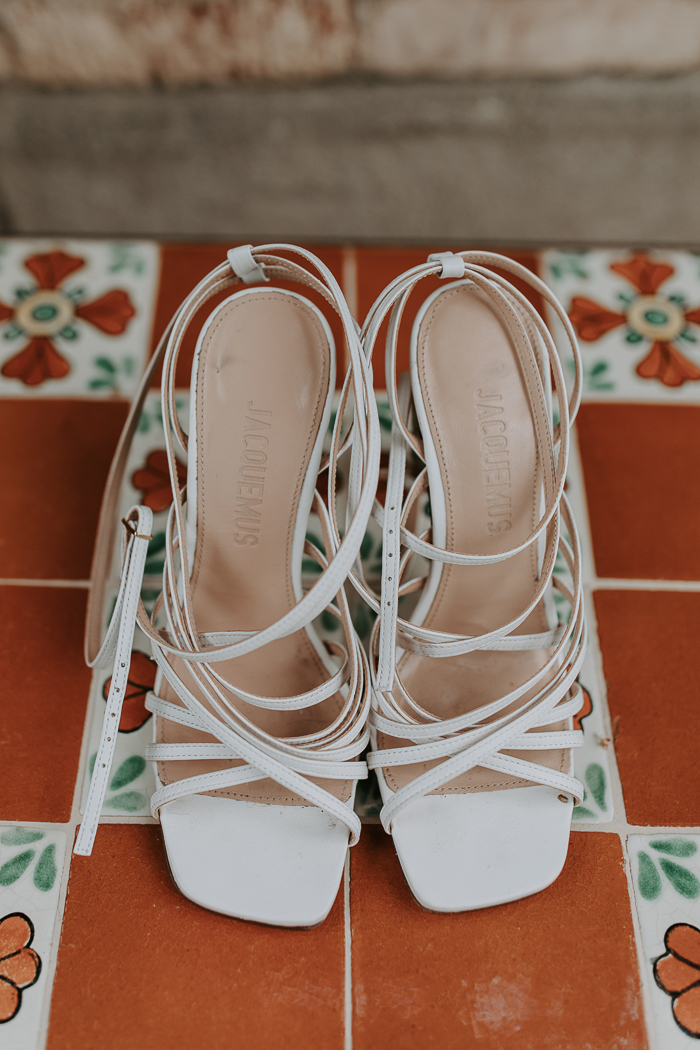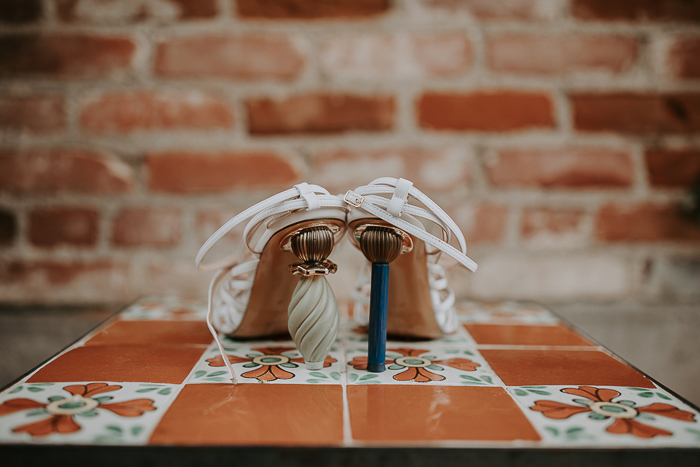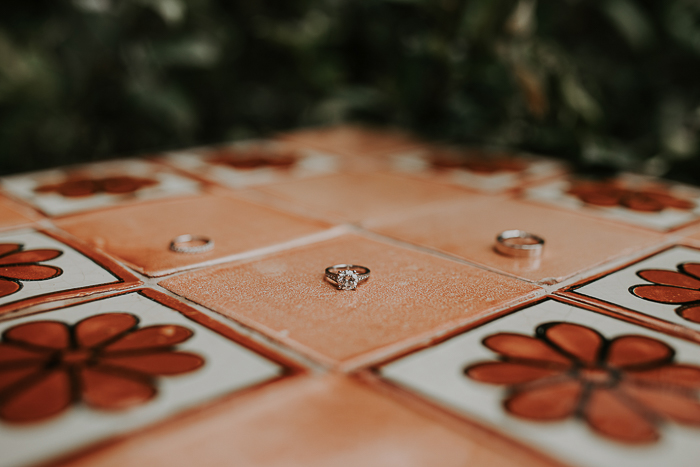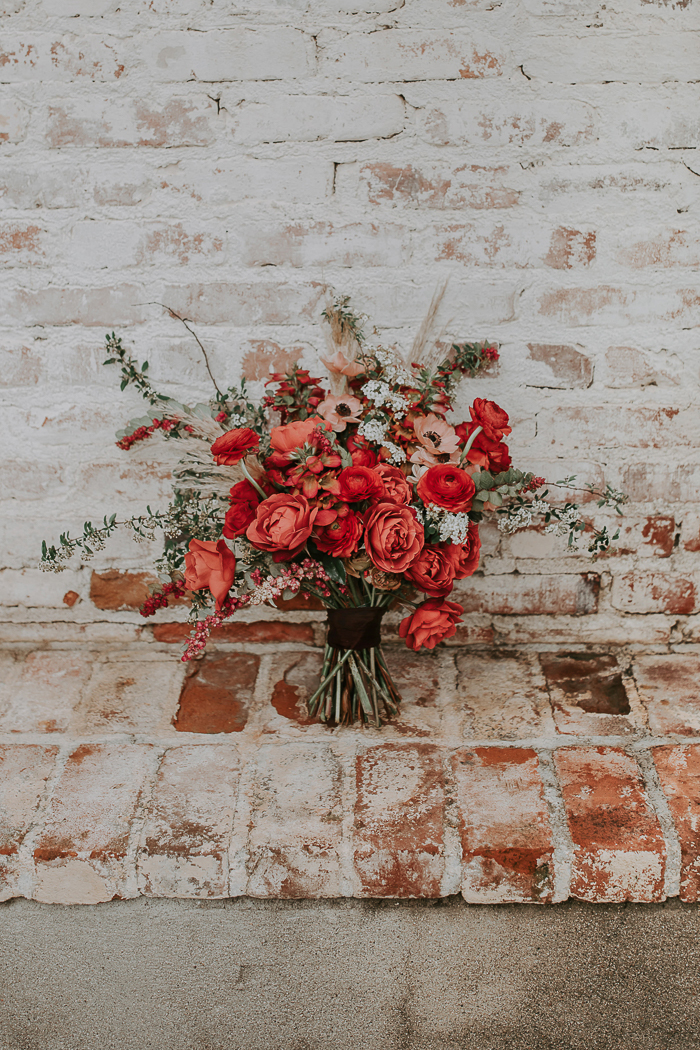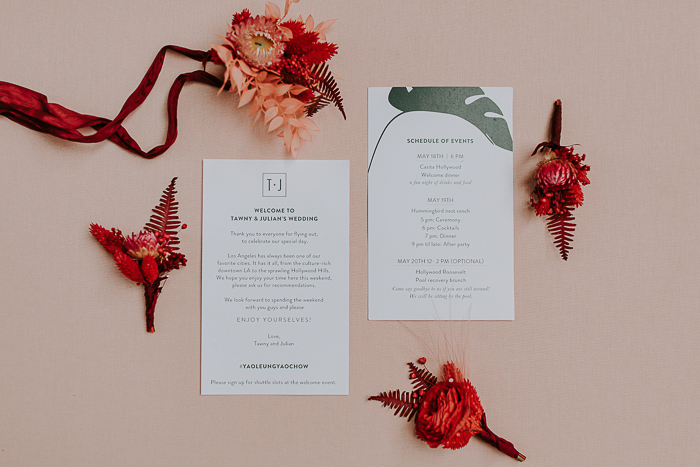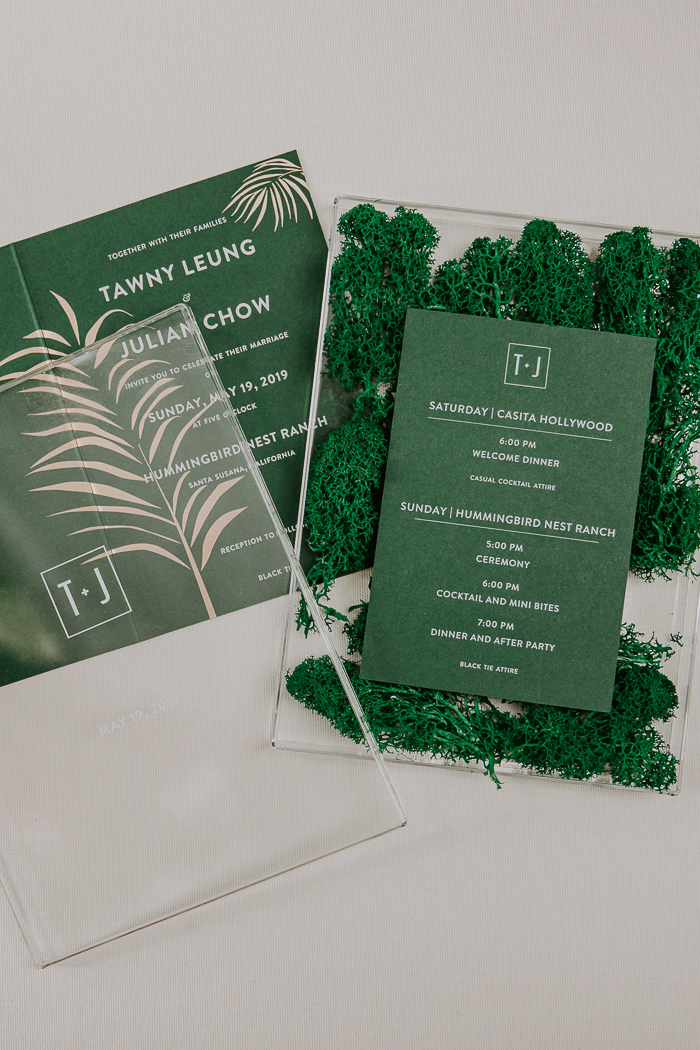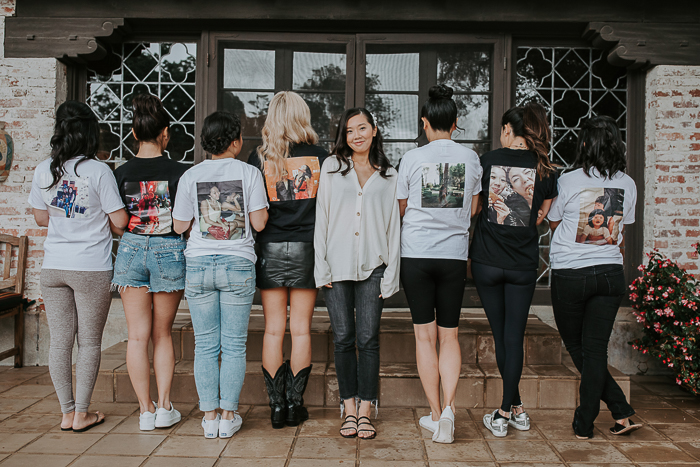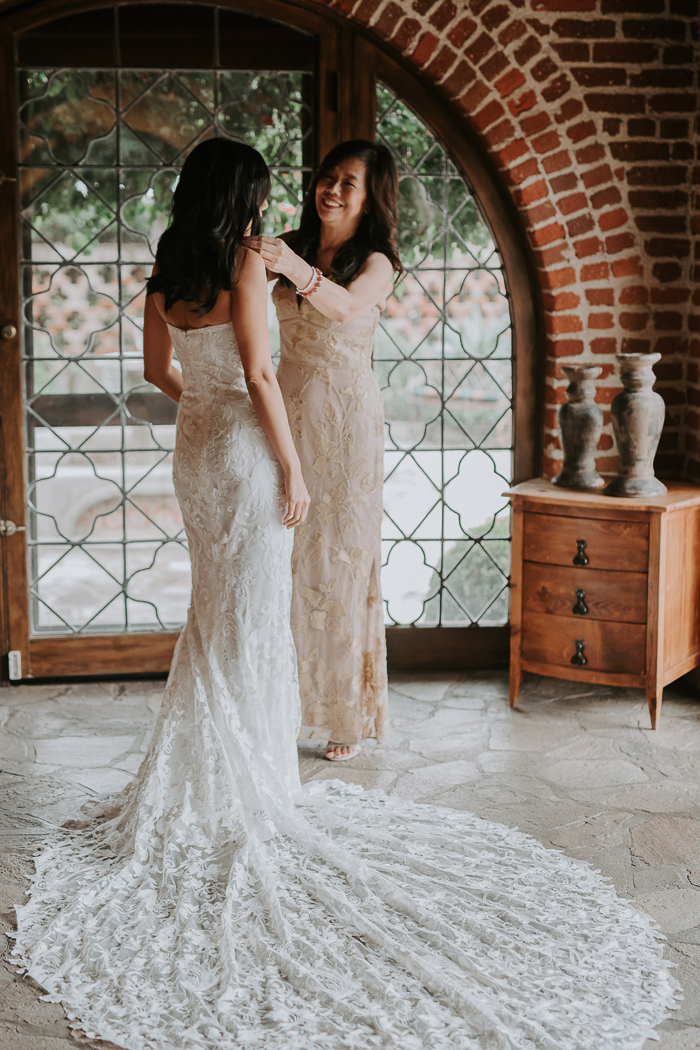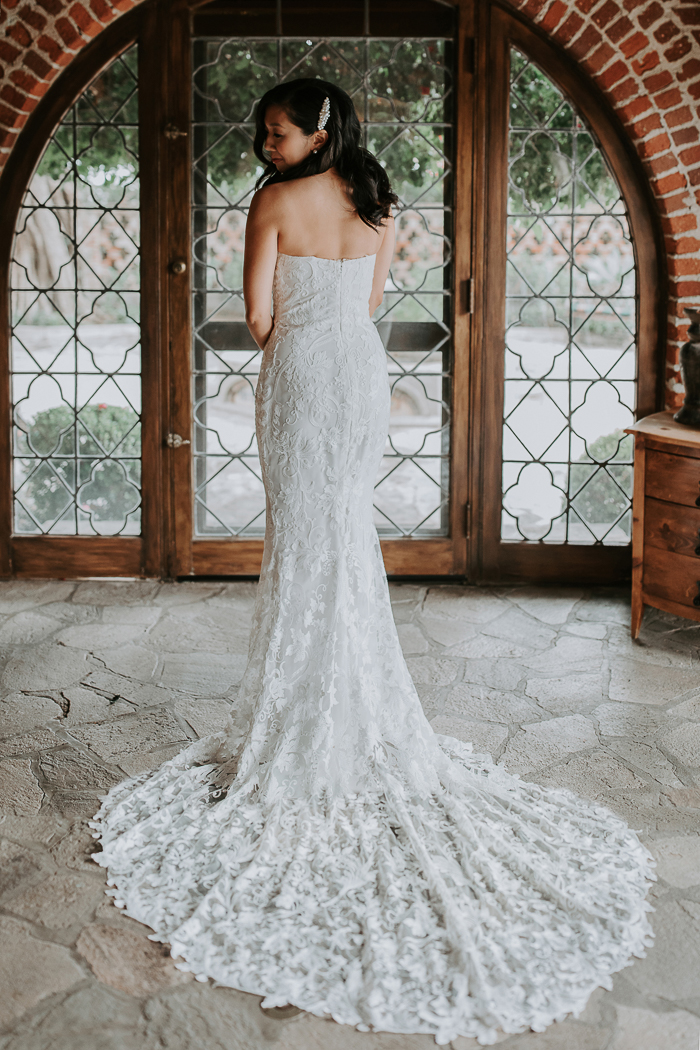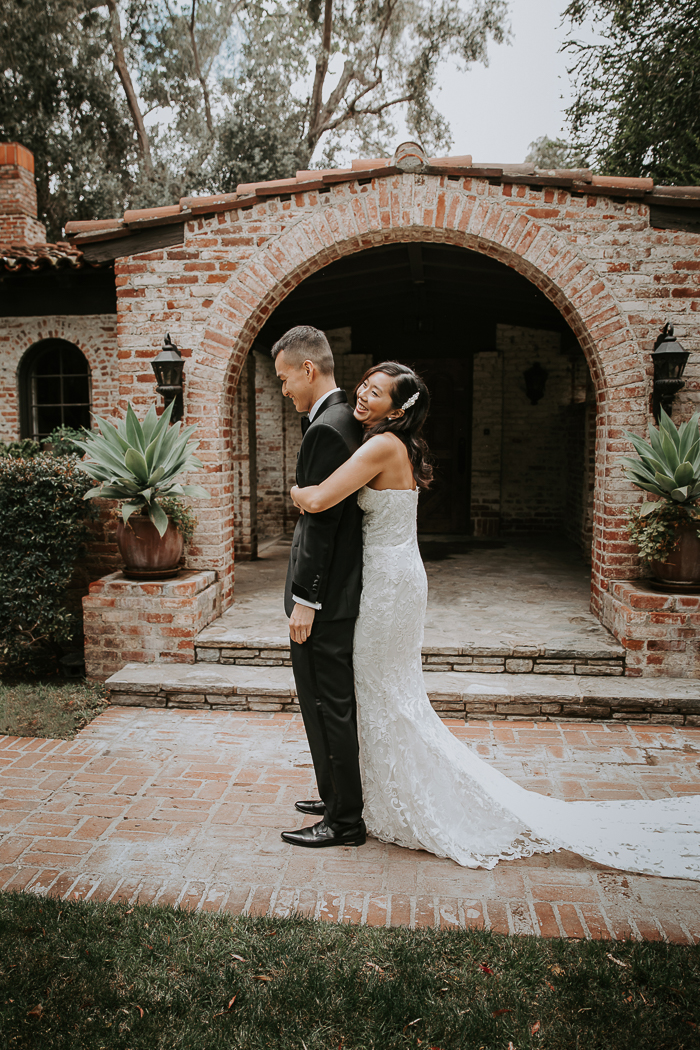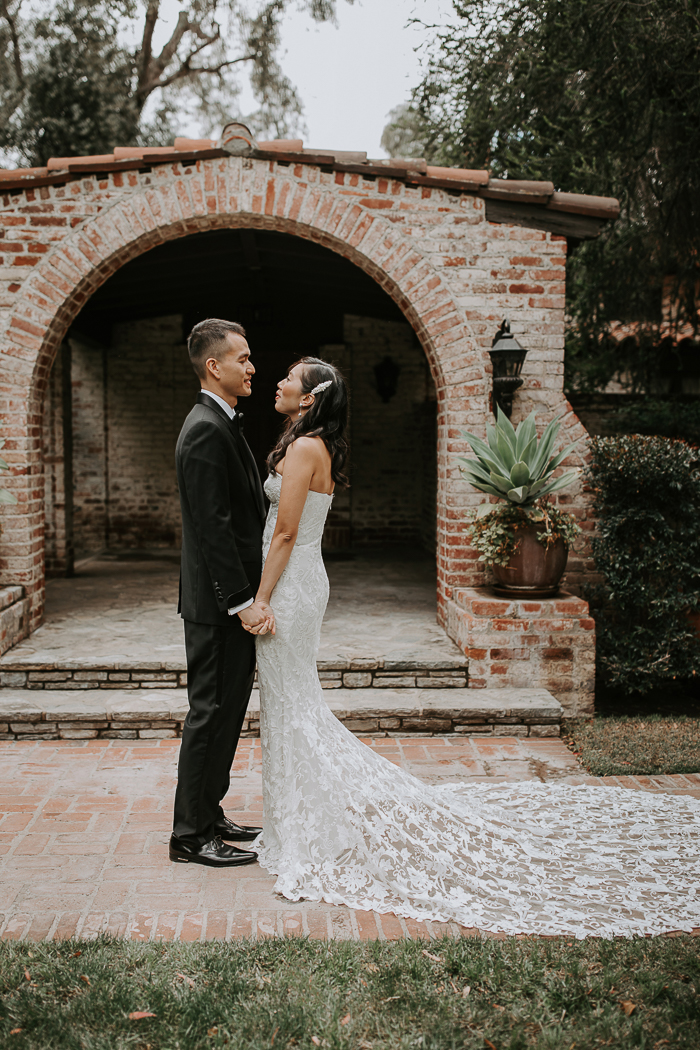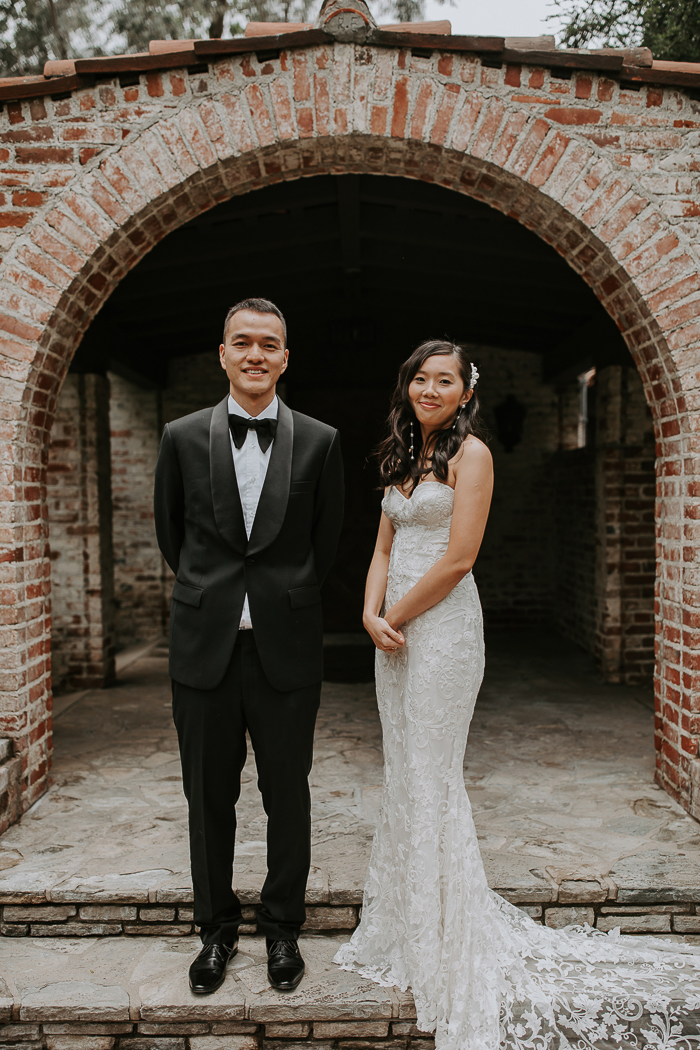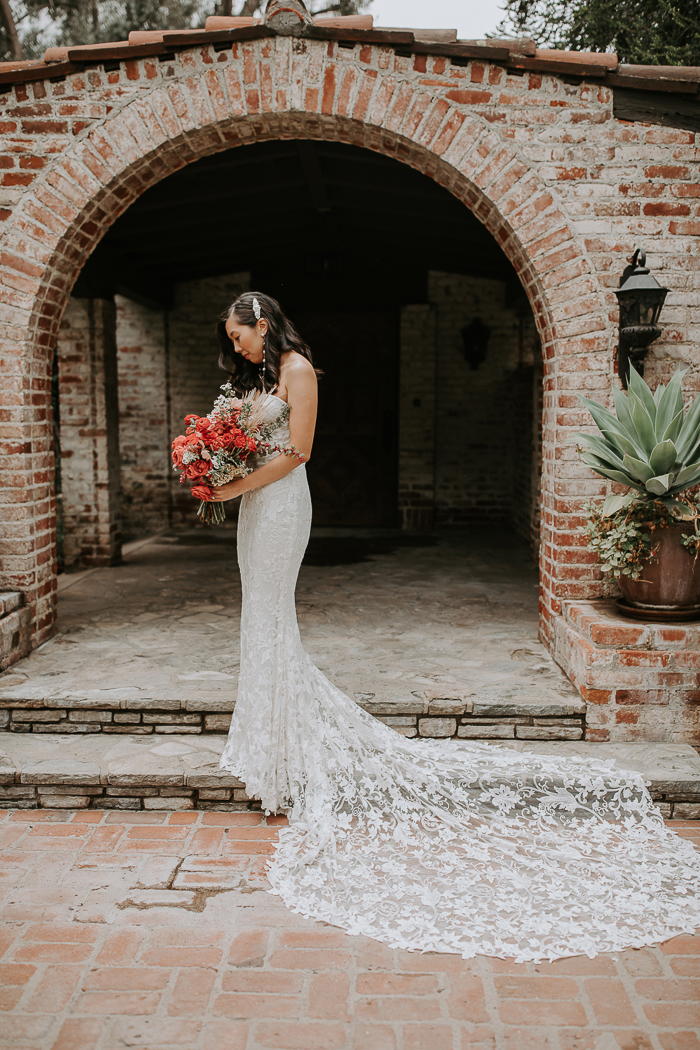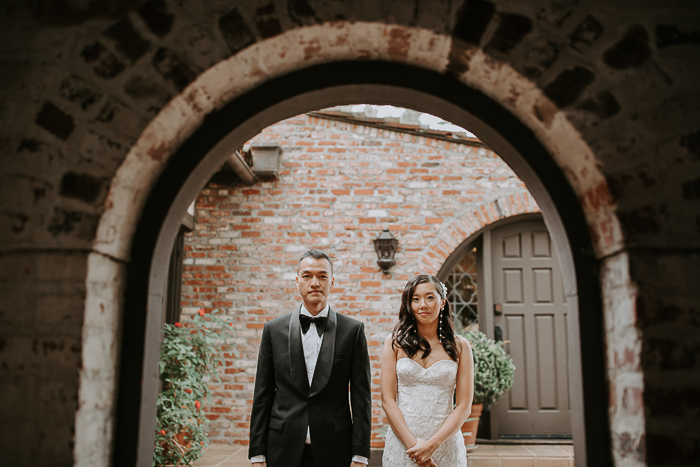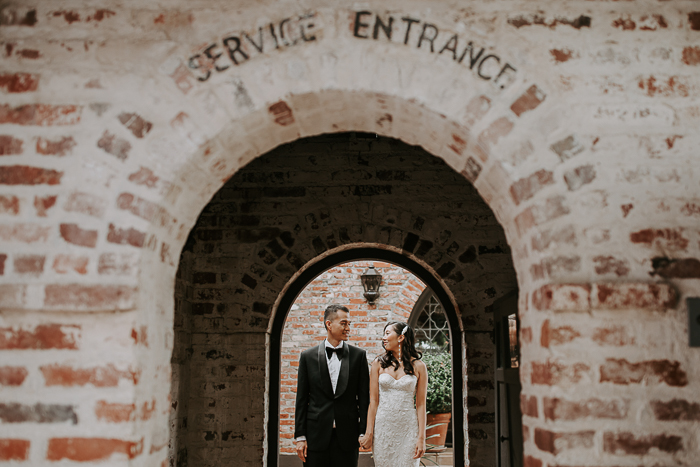 The Creative & Modern Wedding Vibes at Hummingbird Nest Ranch
We didn't want the wedding to be too serious–as we are very laidback. We wanted our guests to have fun and relax with us. The wedding was influenced heavily by our love for food, so the menu was very important to us–from the snacks served at the welcome party to the after-party food. In terms of style and design, I wanted a more rustic vibe with touches of refined elegance. With wild florals placed inside a contained plexiglass box, you will see the perfect juxtaposition of neat and messy.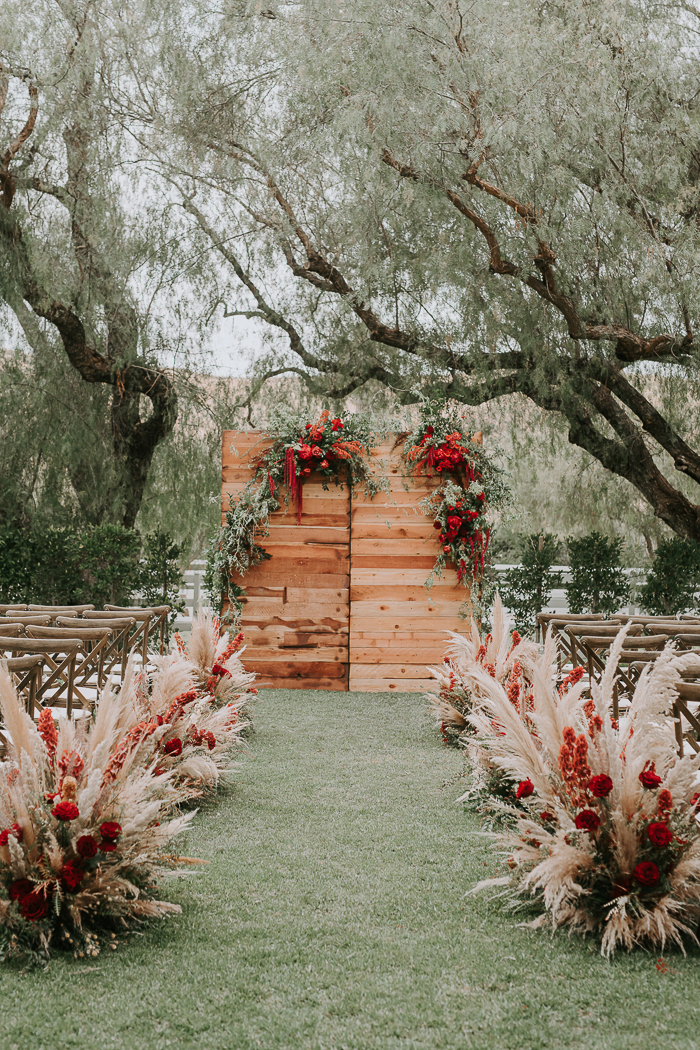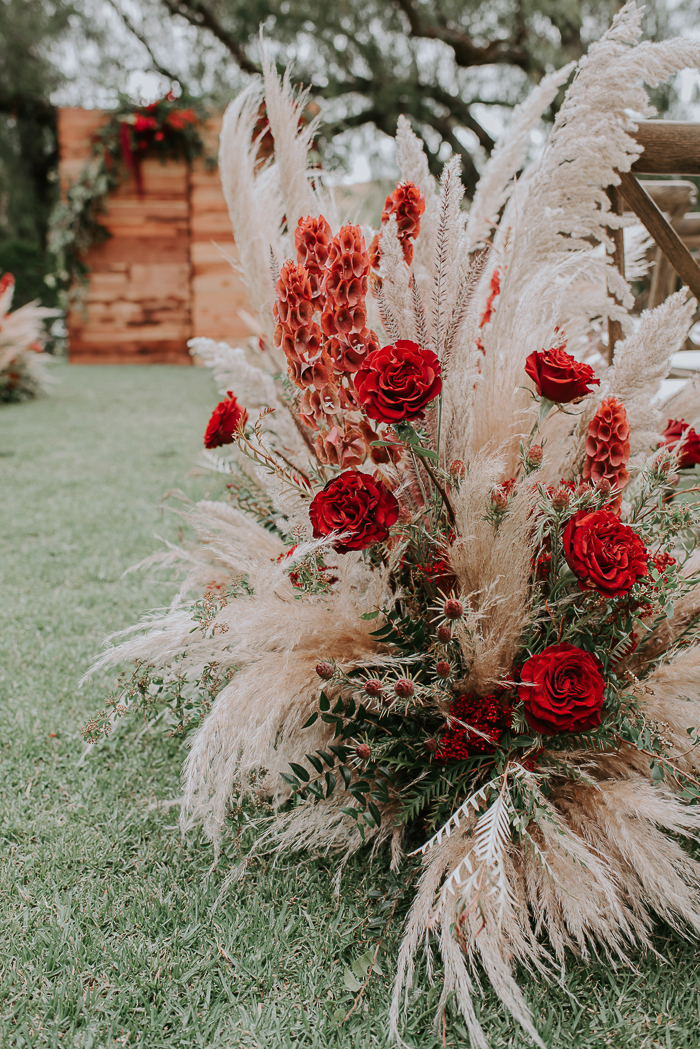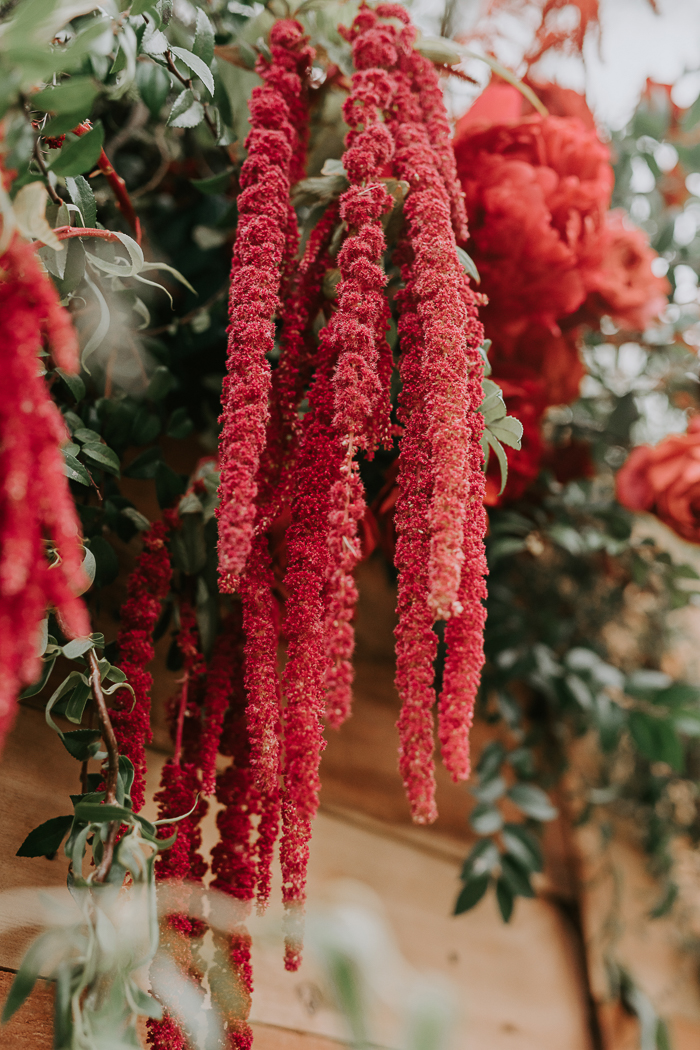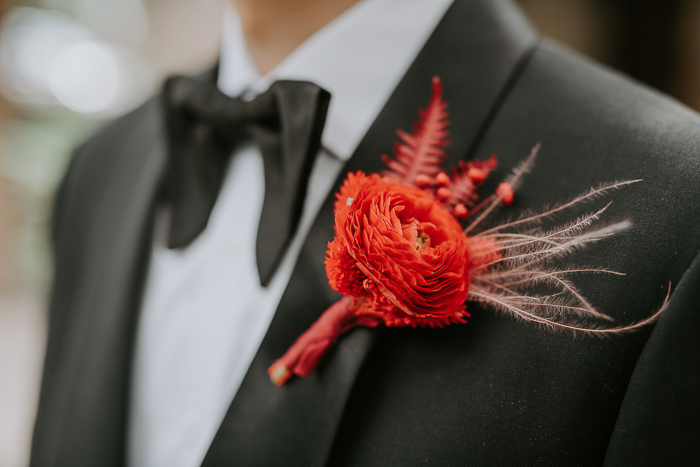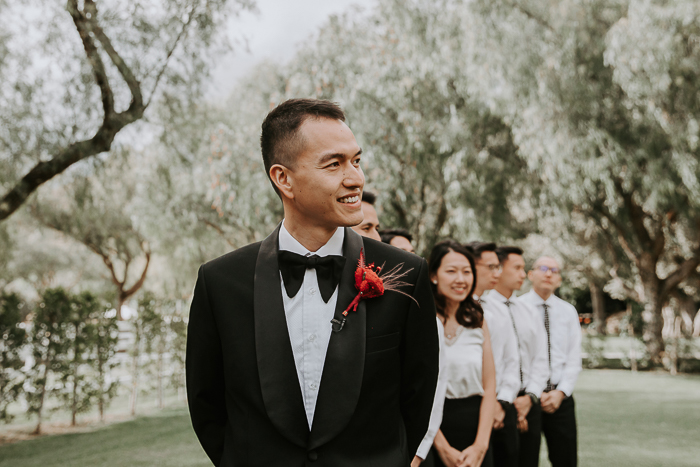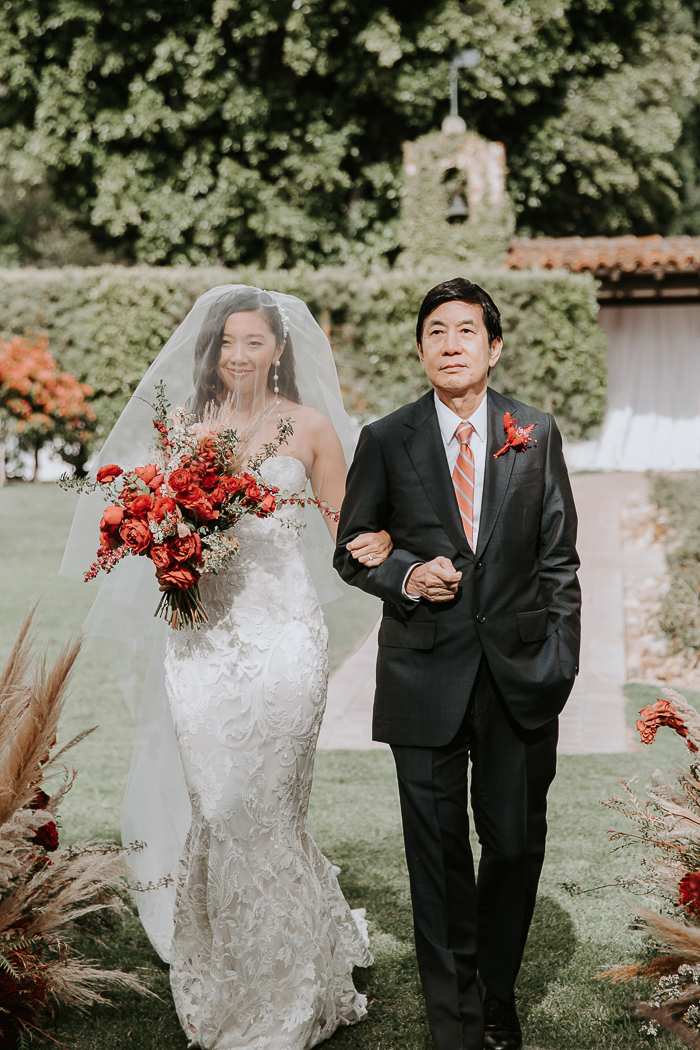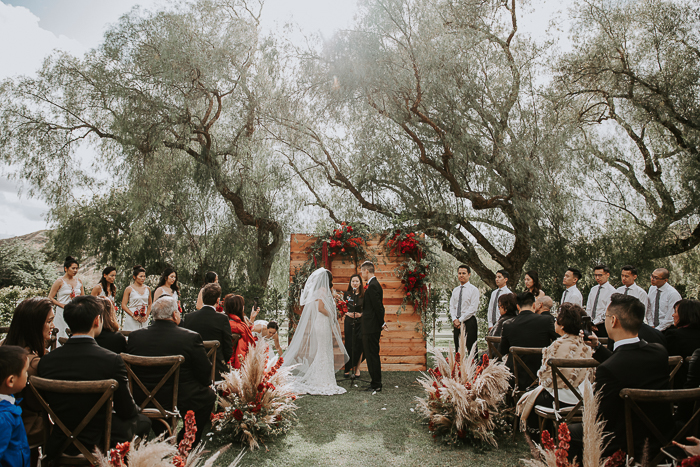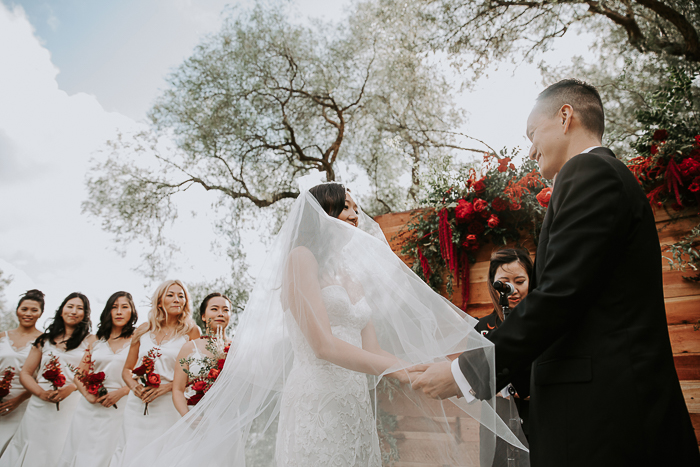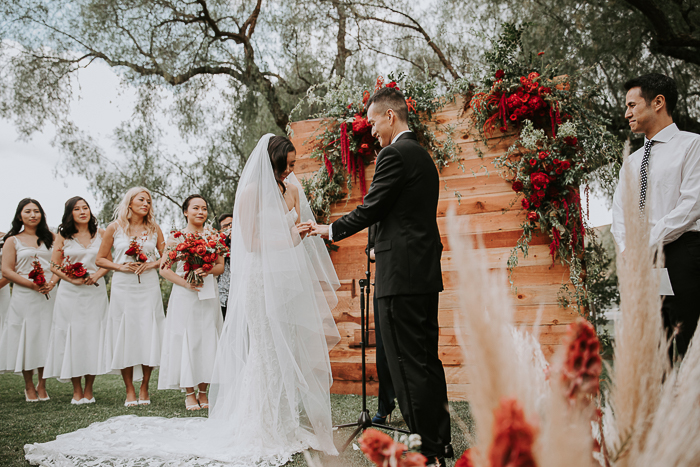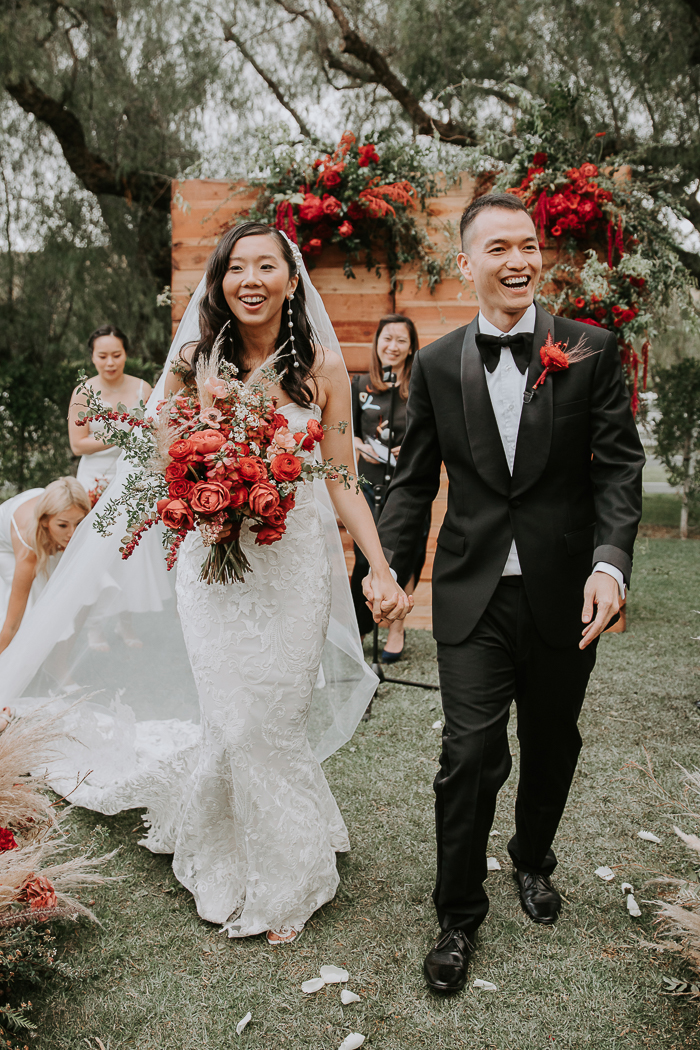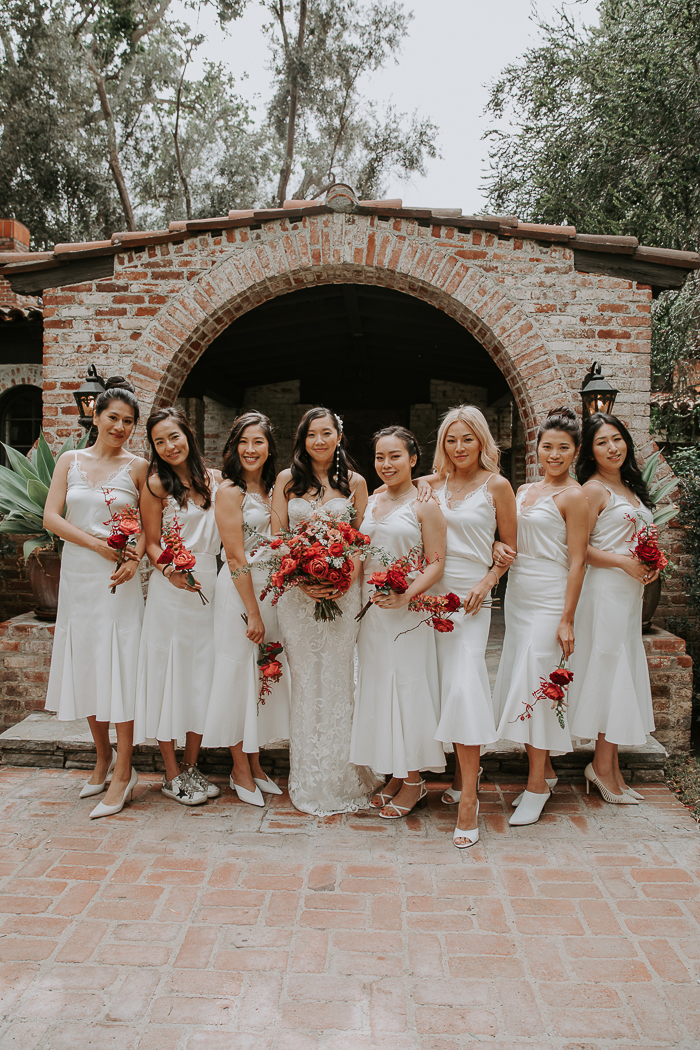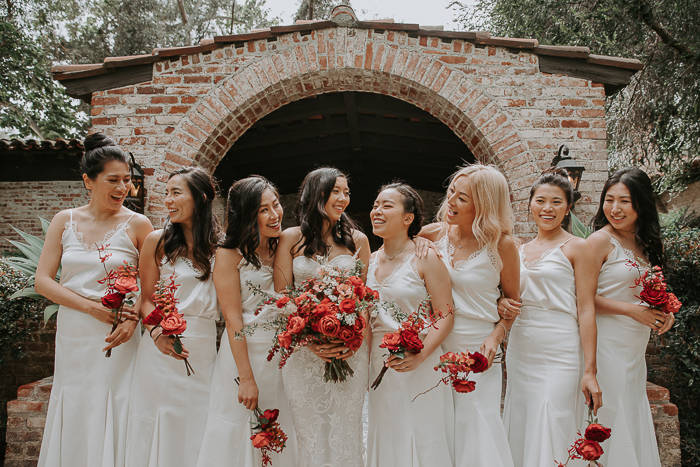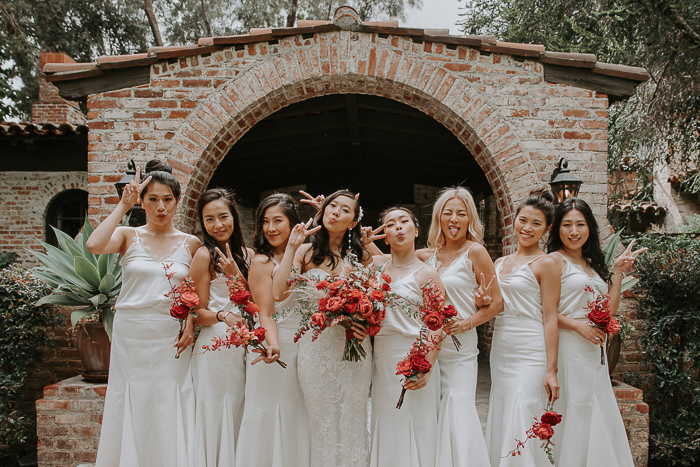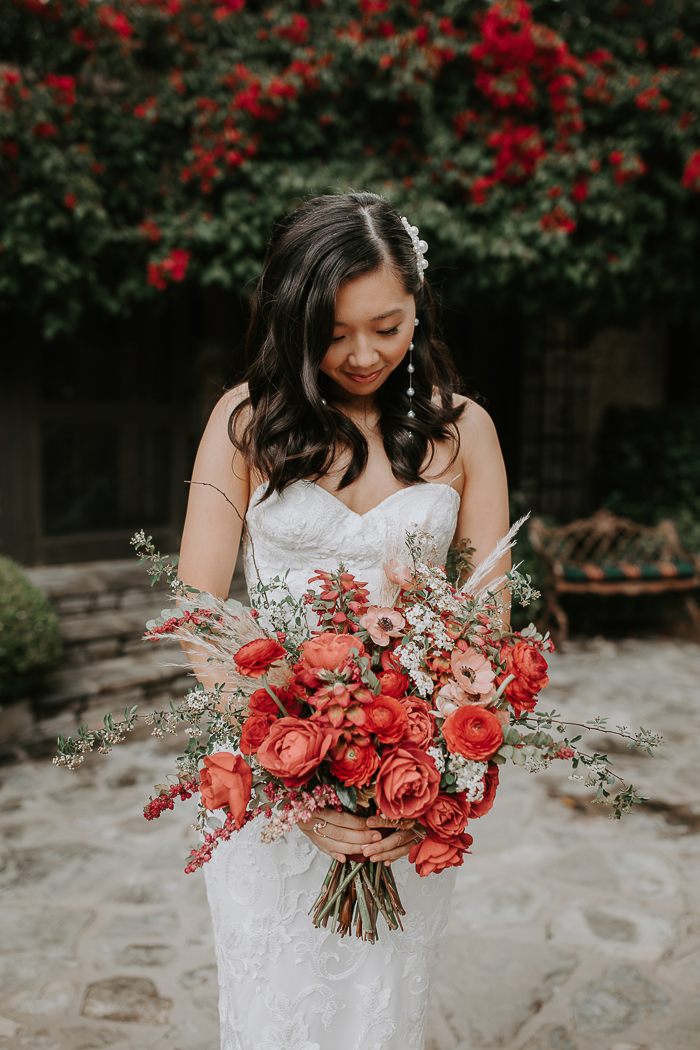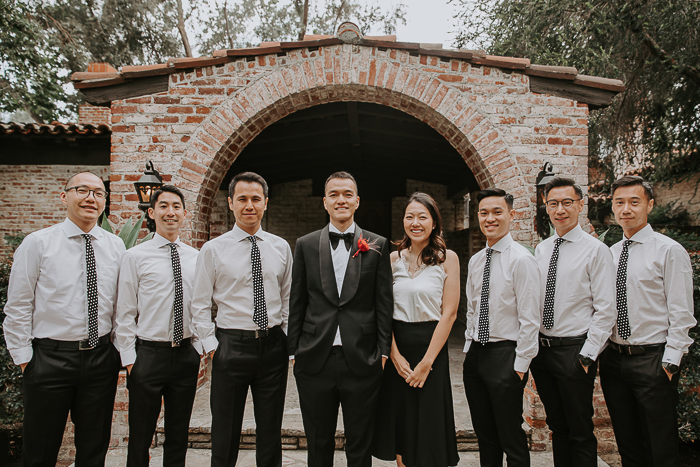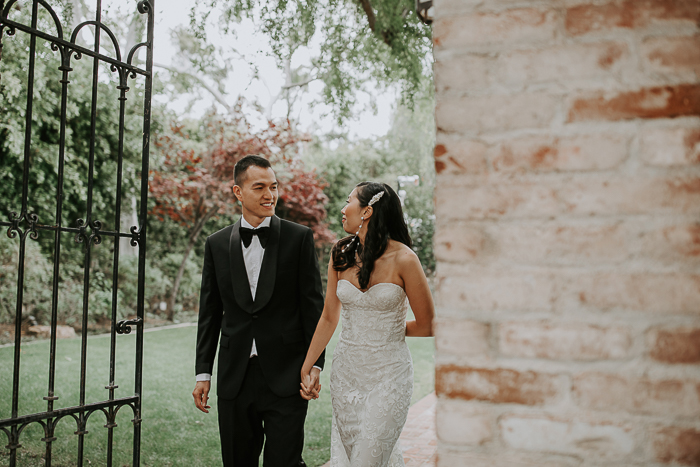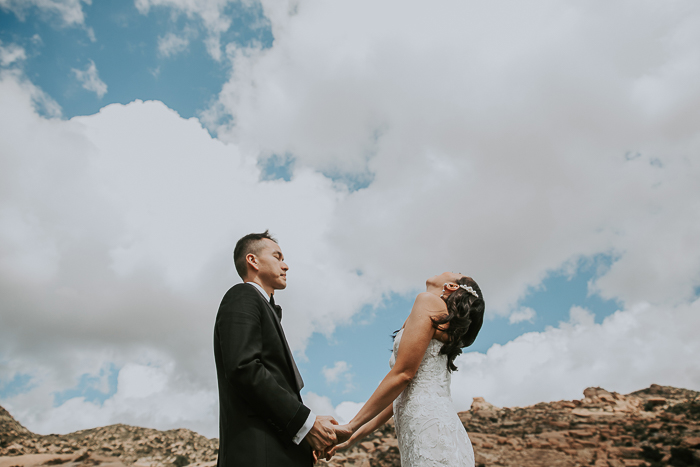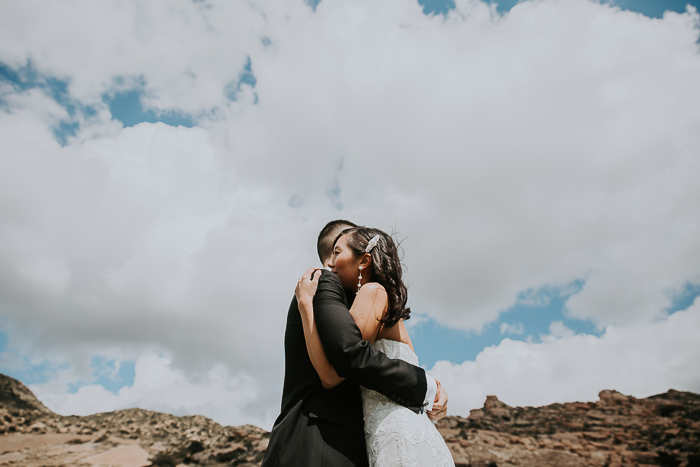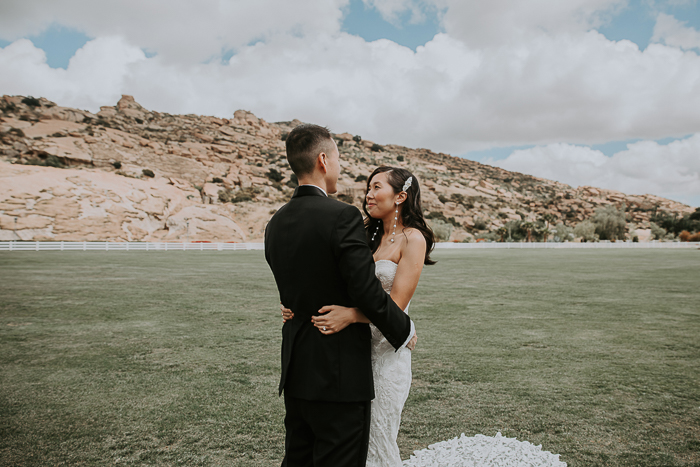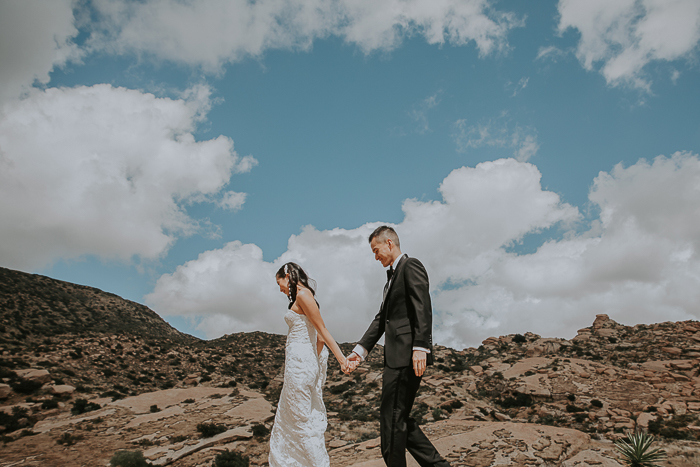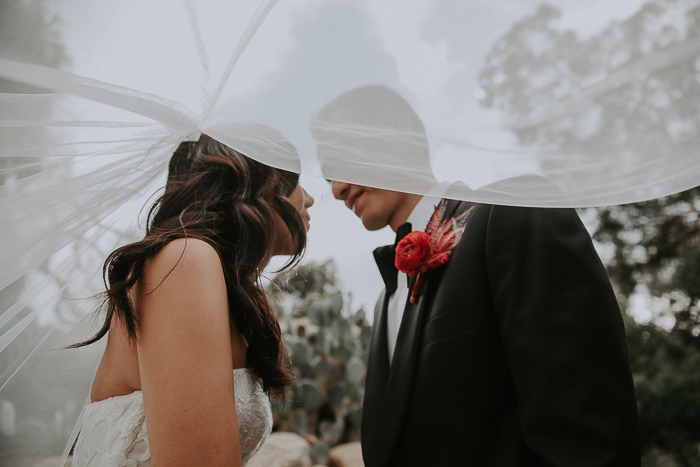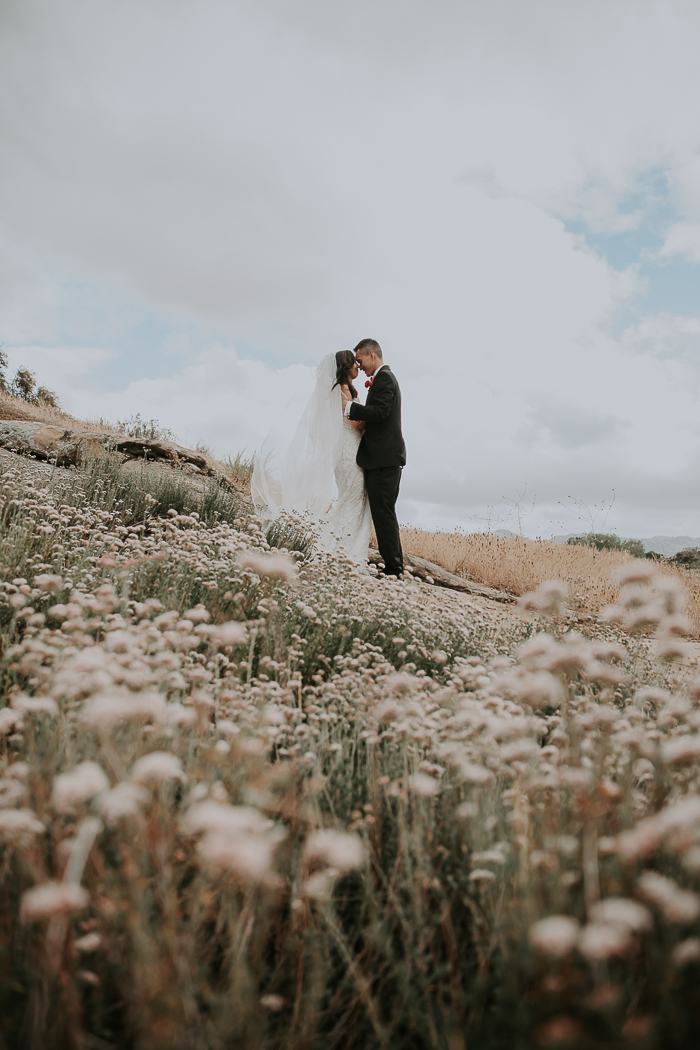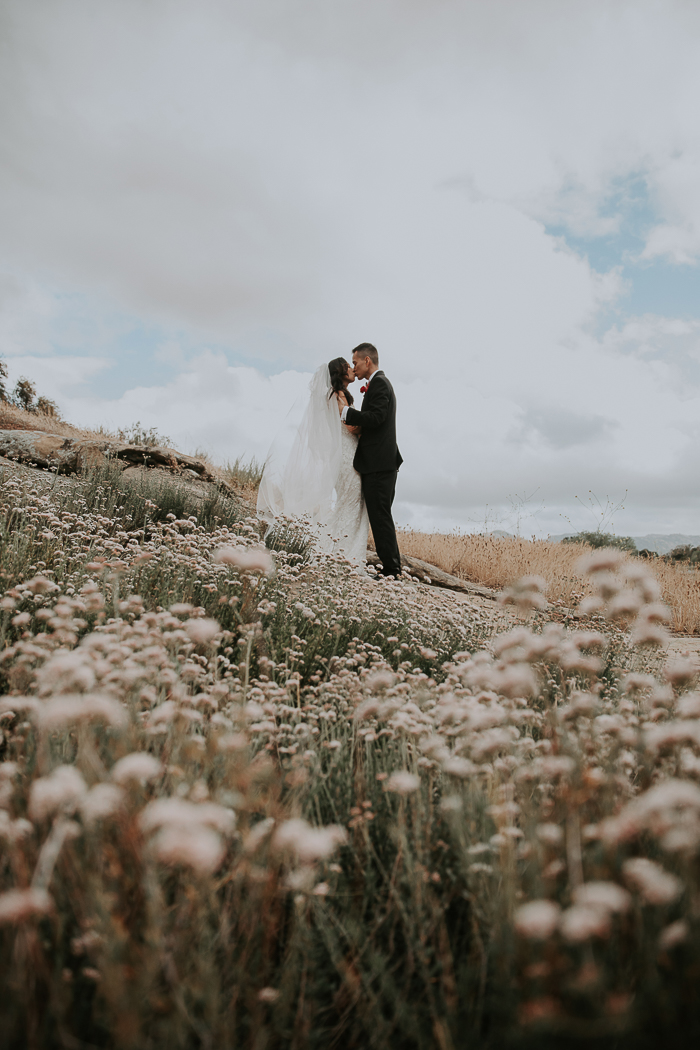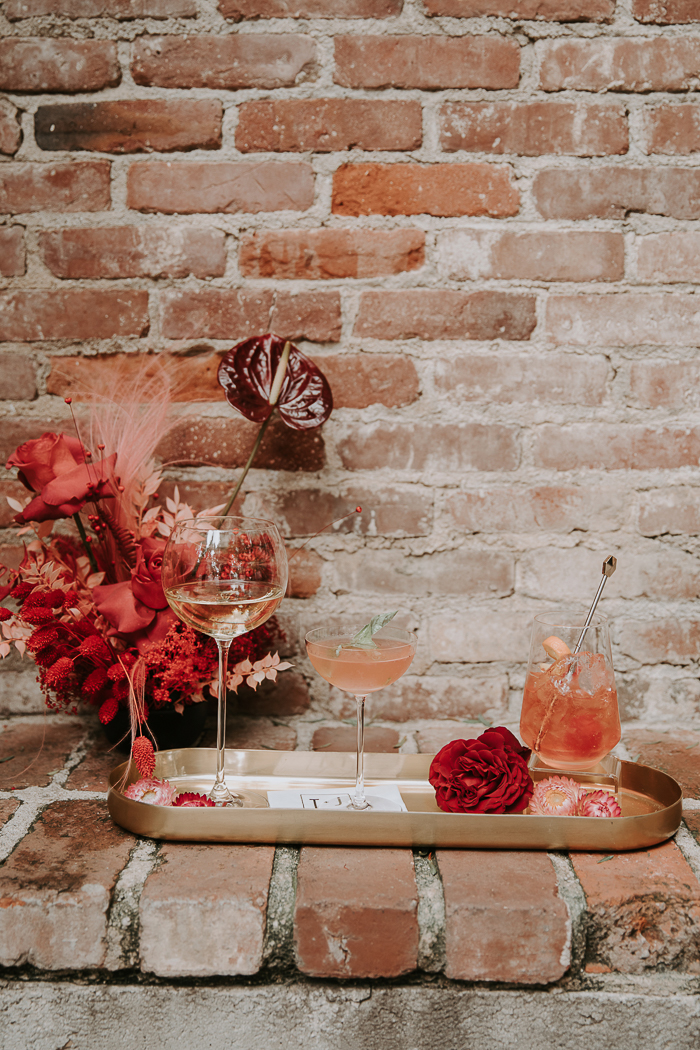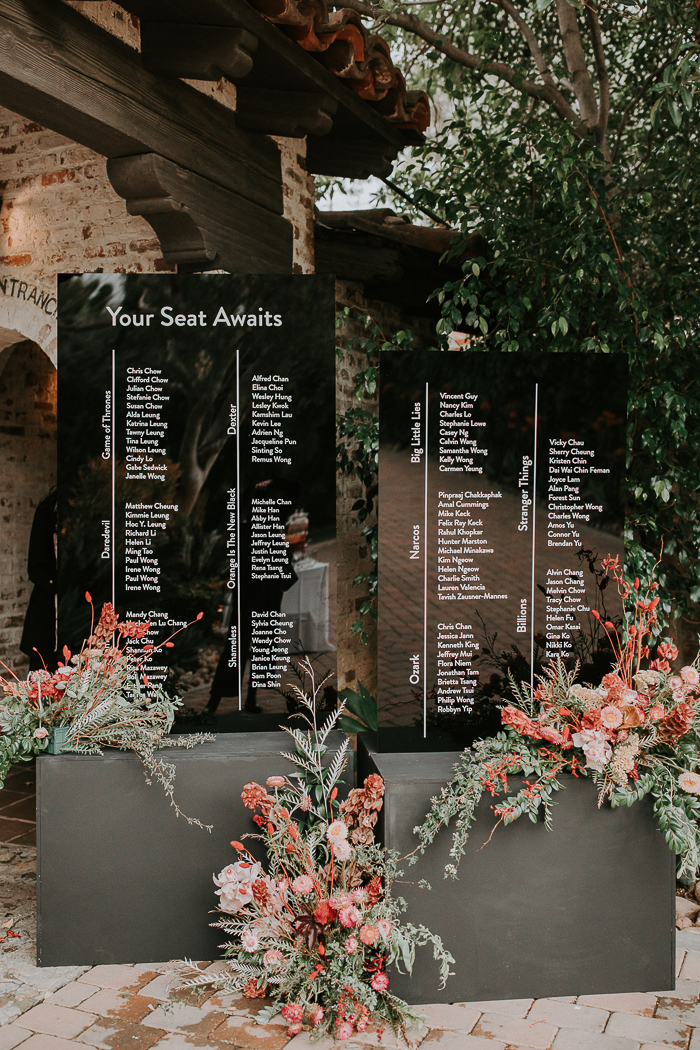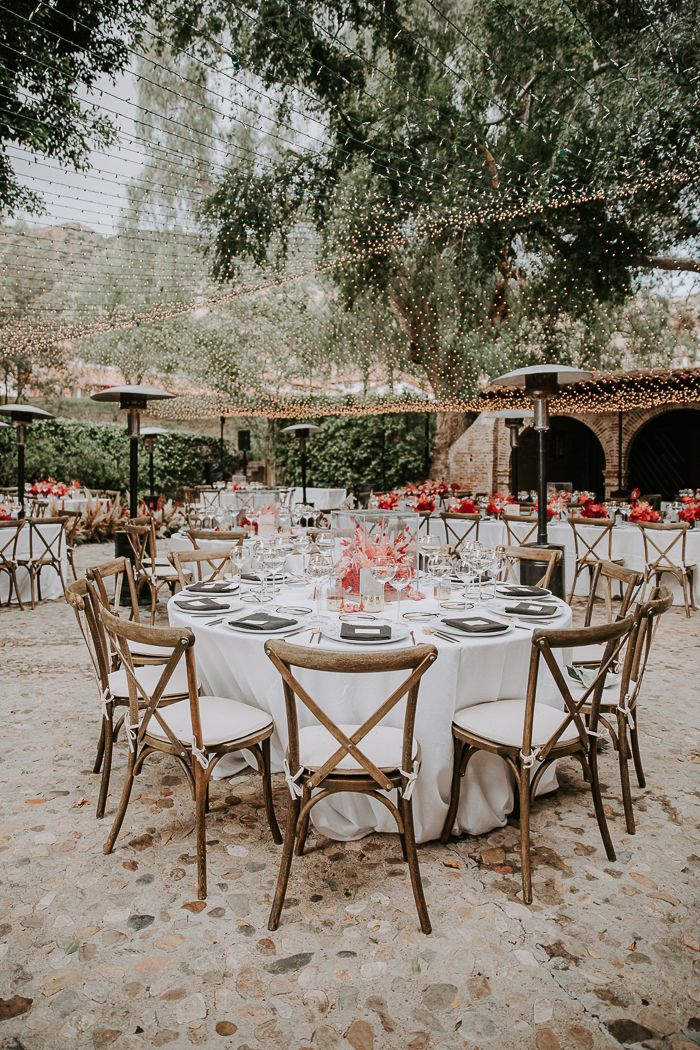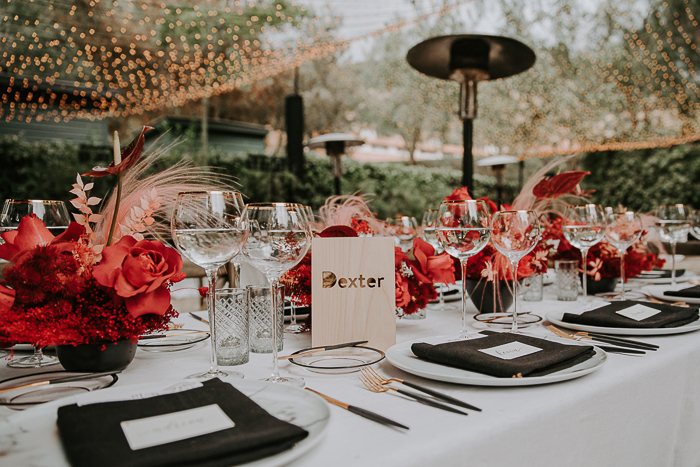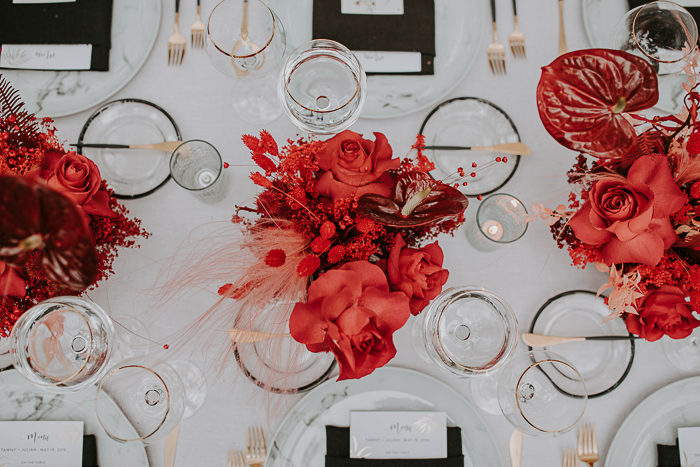 Multiple Wedding Day Surprises
We had so many surprises for our guests throughout the night! Julian and I choreographed our dance for our first dance to show our guests just how thankful we were to have every one of them. Julian's mother and father also "Love me Tender" by Elvis Presley. This was by far the sweetest gift we received as a couple. Fashion is extremely important to me, so I had a total of 3 outfit changes! We also had a fashion-forward LED light installation designed and built by CCL Weddings, where our guests could take photos. We knew this would make our wedding stand out!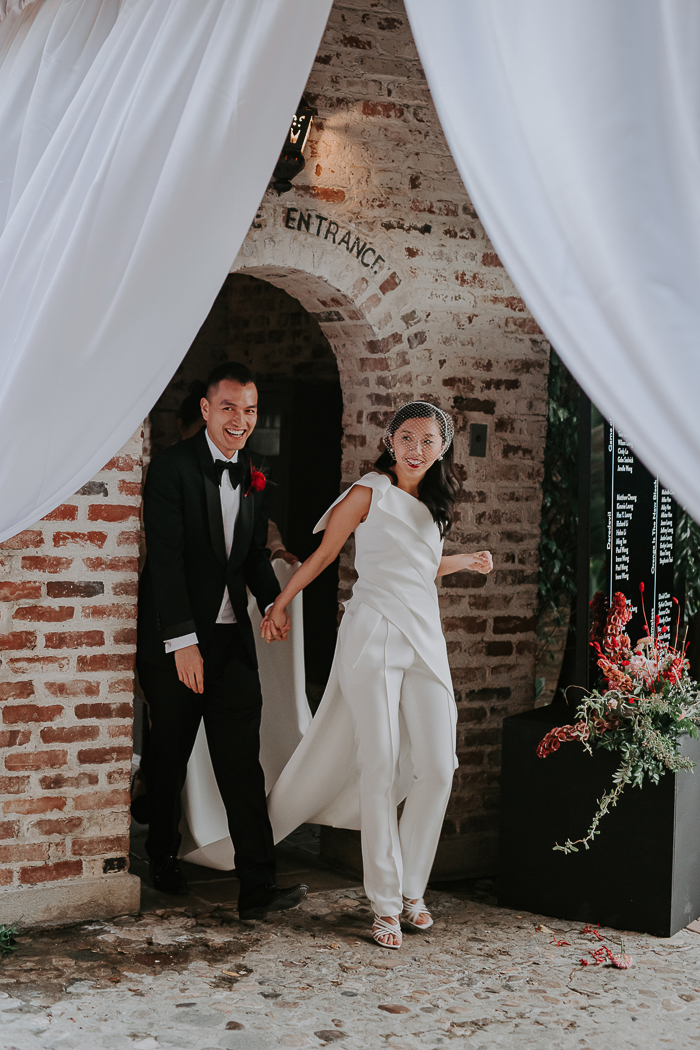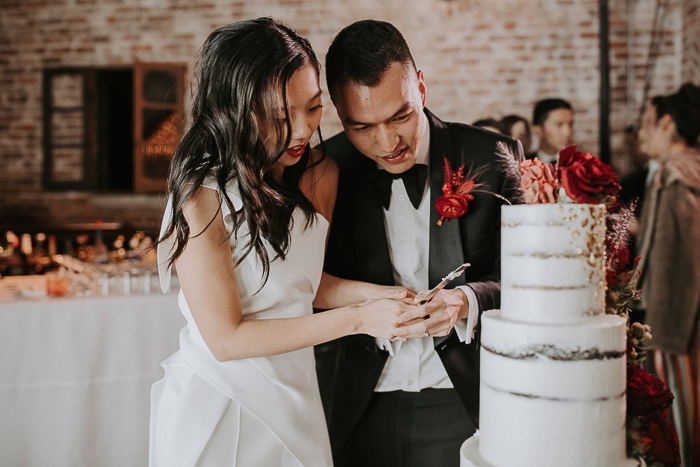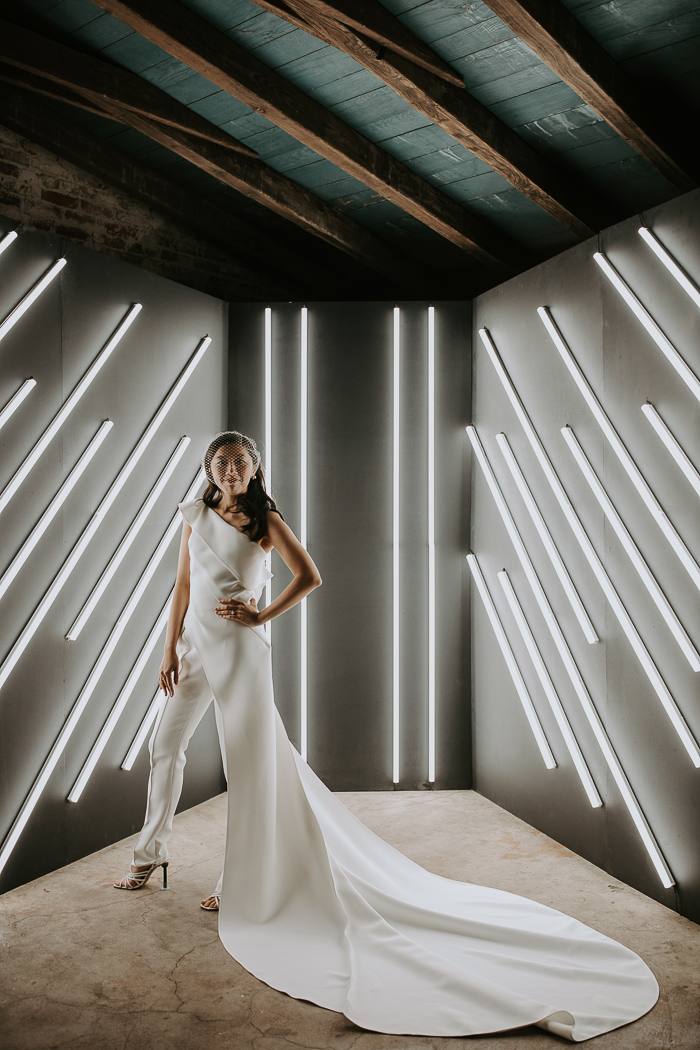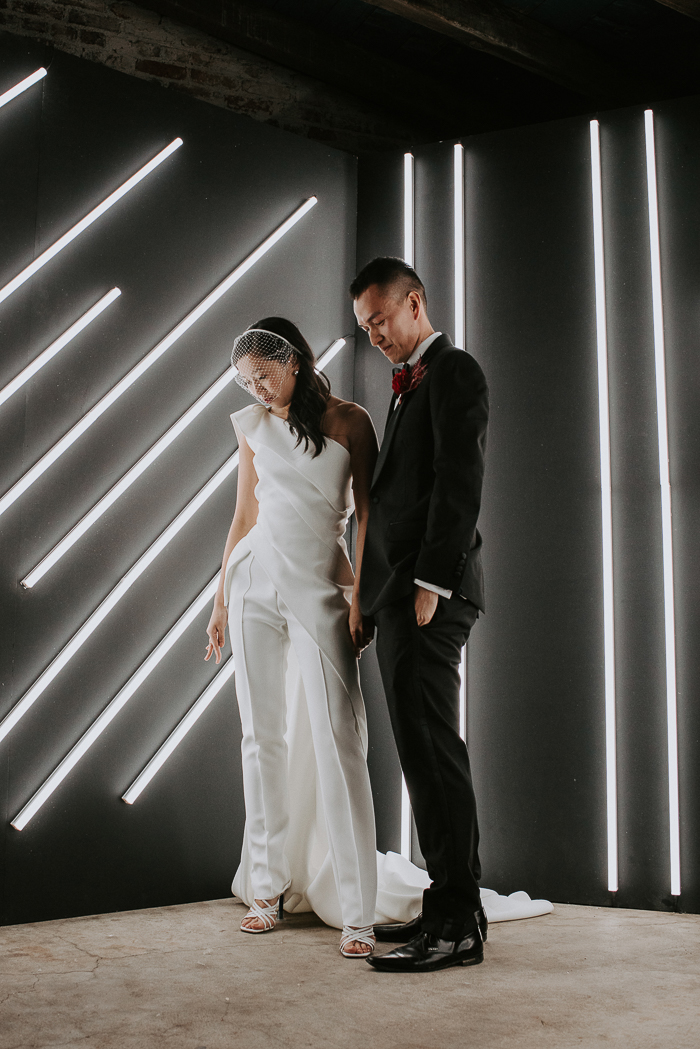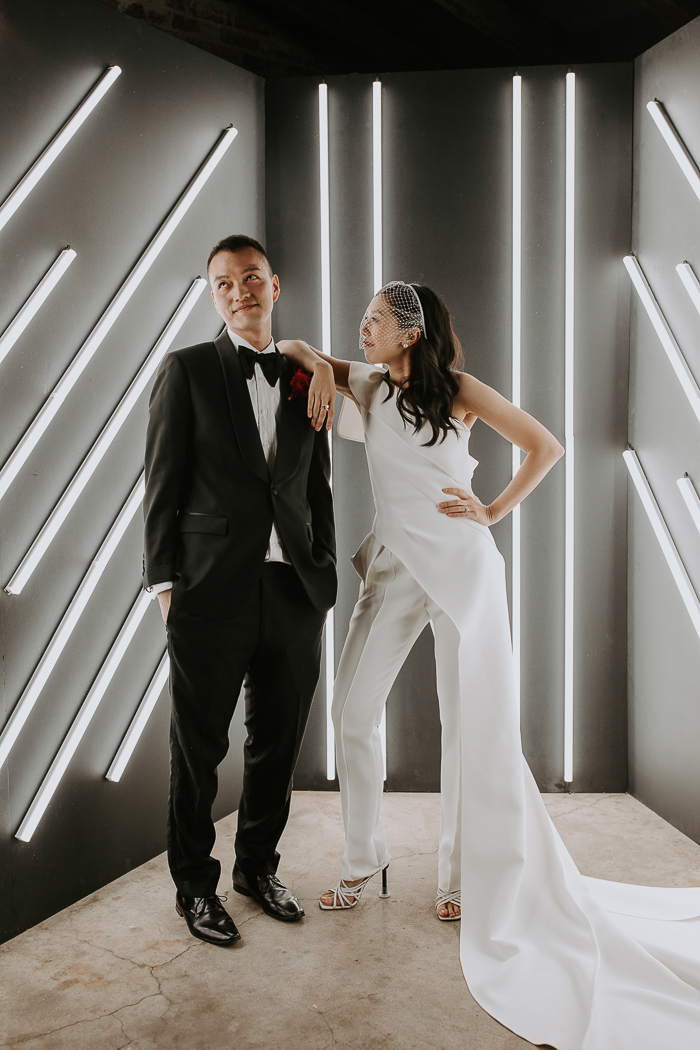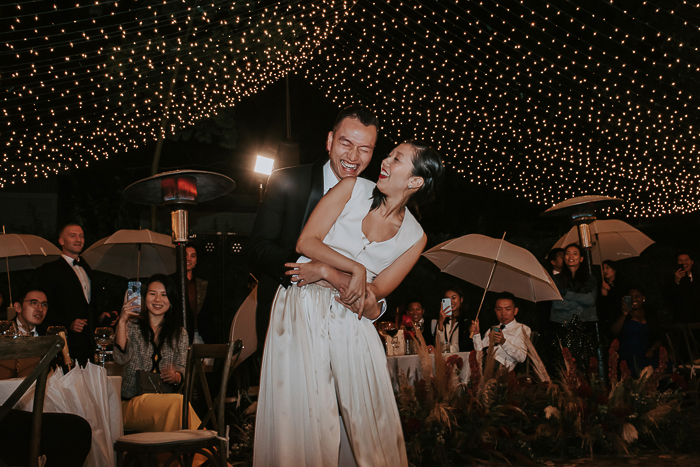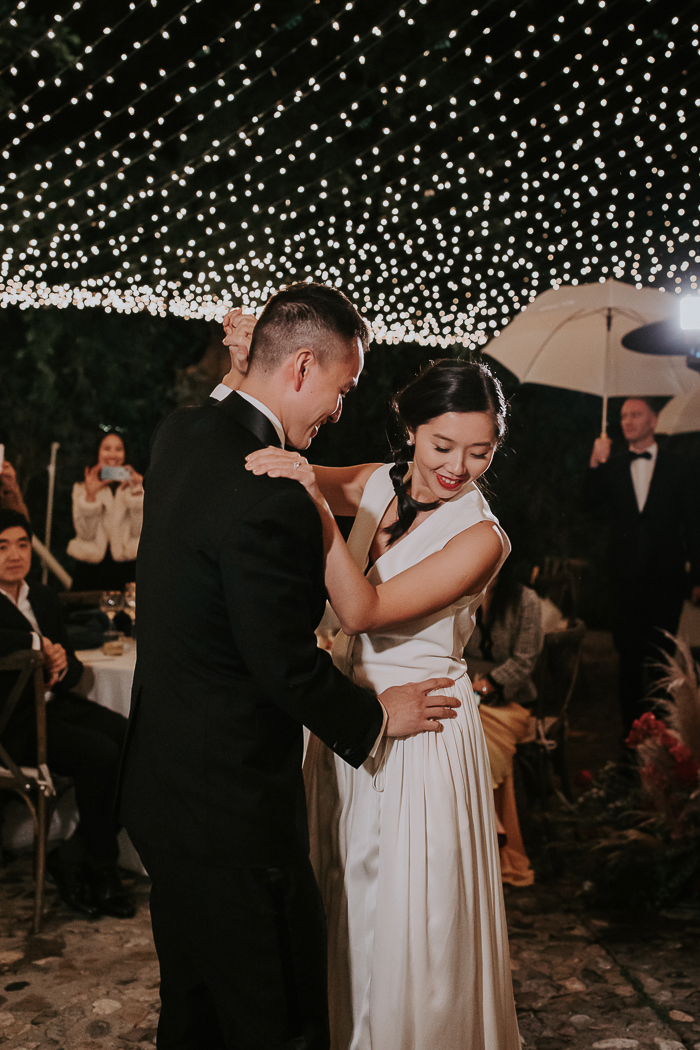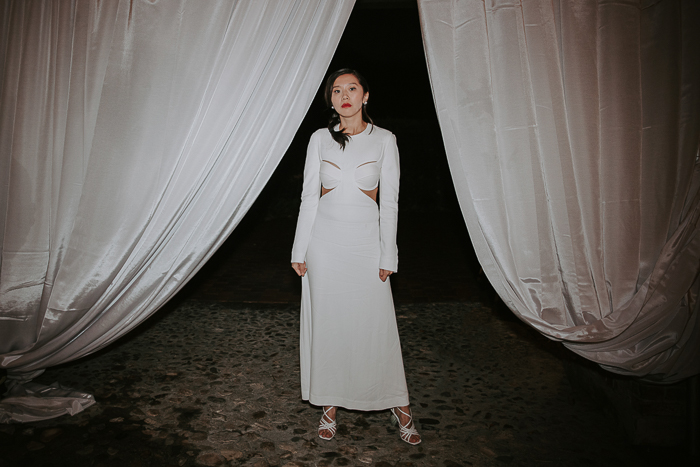 Congratulations again to Tawny and Julian on their creative and modern wedding at Hummingbird Nest Ranch! Thank you so much to May Iosotaluno for capturing every magical minute of it. If you're interested in throwing a one-of-a-kind wedding personalized to who you are as a couple, check out our guide on how to plan a unique wedding!