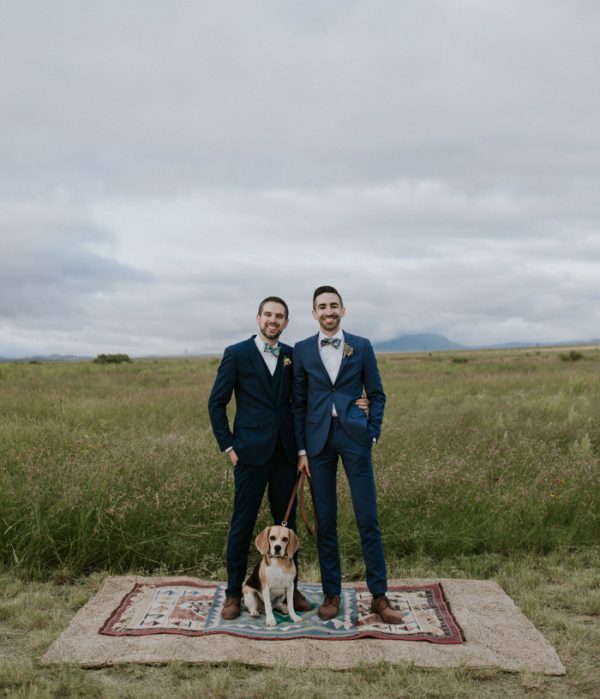 We love West Texas weddings for their modern minimalist vibes and Southwestern flair, and Jeff and Brandon's Marfa wedding is no exception! The couple got engaged on a trip to Marfa and they instantly knew that they'd want to share the town's beautiful art and architecture scene with the entirety of their family and friends at their own destination wedding. Event planner and florist Magic Hour Marfa perfectly arranged all of Jeff and Brandon's design and décor by incorporating tons of desert blooms, mismatched rugs, and sophisticated yet minimal reception décor! We love how photographer John David Weddings captured every moment of the couple's wedding weekend, including some incredible pre-wedding portraits around Marfa's town square.
The Couple:
Jeff and Brandon
The Wedding:
Marfa Agriculture Center & La Mistica, Marfa, Texas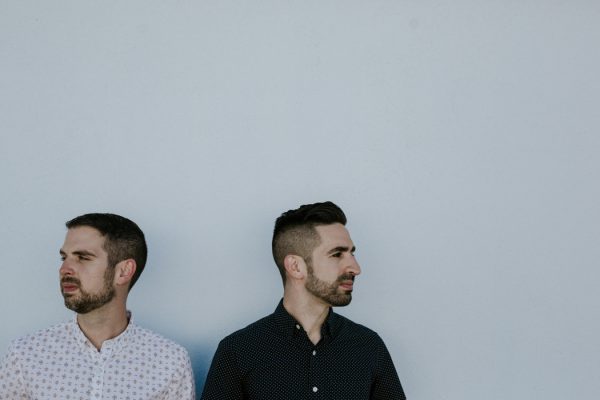 We got engaged on a trip to Marfa in November 2015, and decided right away that we wanted to have our wedding there. It was important for us to share what we love about the tiny West Texas town with everyone who joined us, so we planned events throughout the weekend for family and friends, including group tours of the Chinati Foundation the day before the wedding and a trip out to Balmorhea State Park the day after. They say you have to experience Marfa to truly "get it," and we wanted to help make that happen for everyone who made the trip to celebrate with us.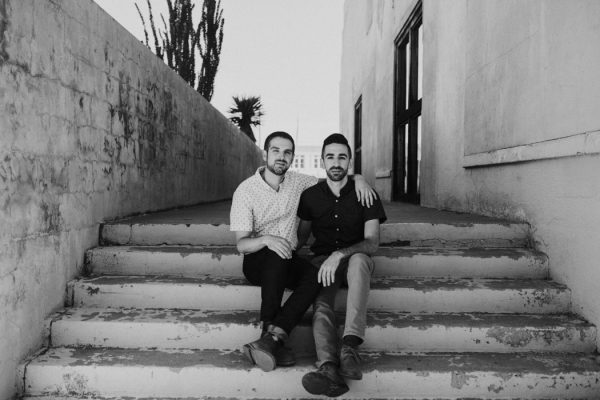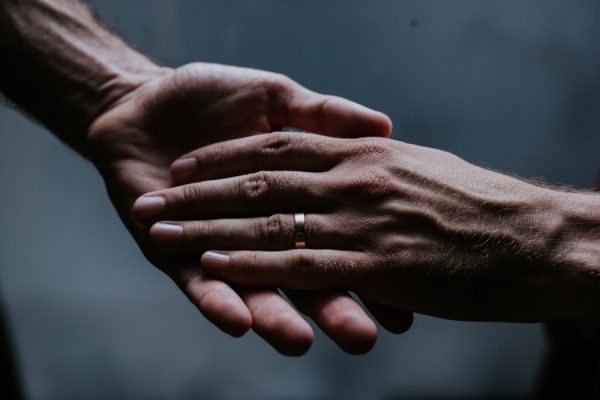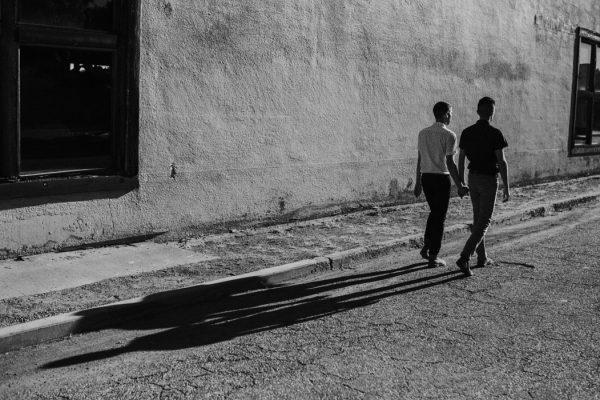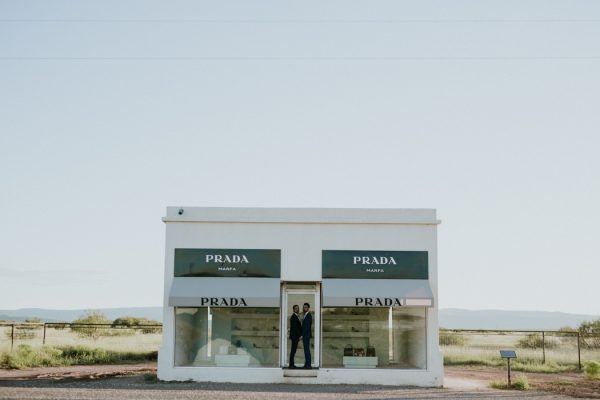 We fell in love with Marfa because it juxtaposes art and architecture with beautiful, natural landscapes. We wanted our wedding to reflect this style, which meant incorporating details that were both modern and native to West Texas.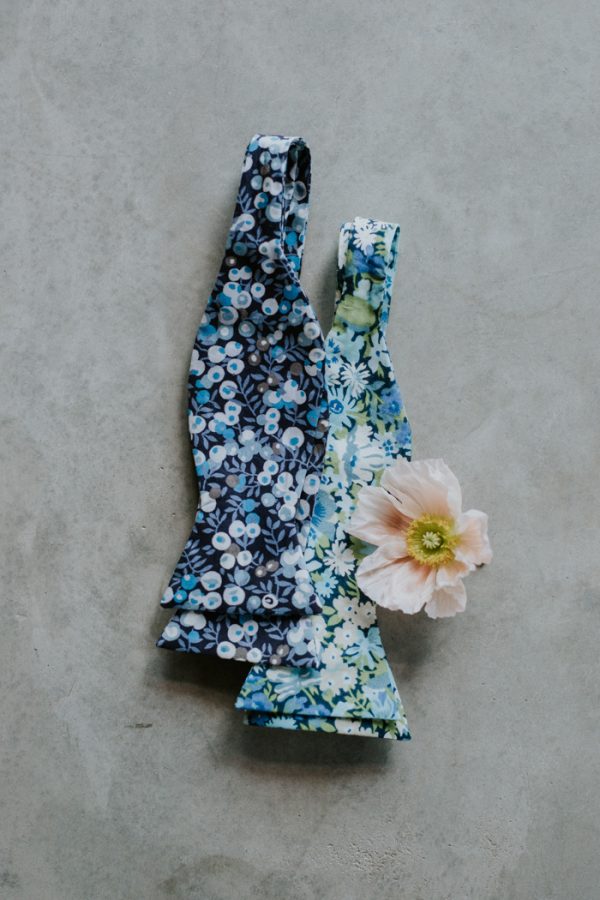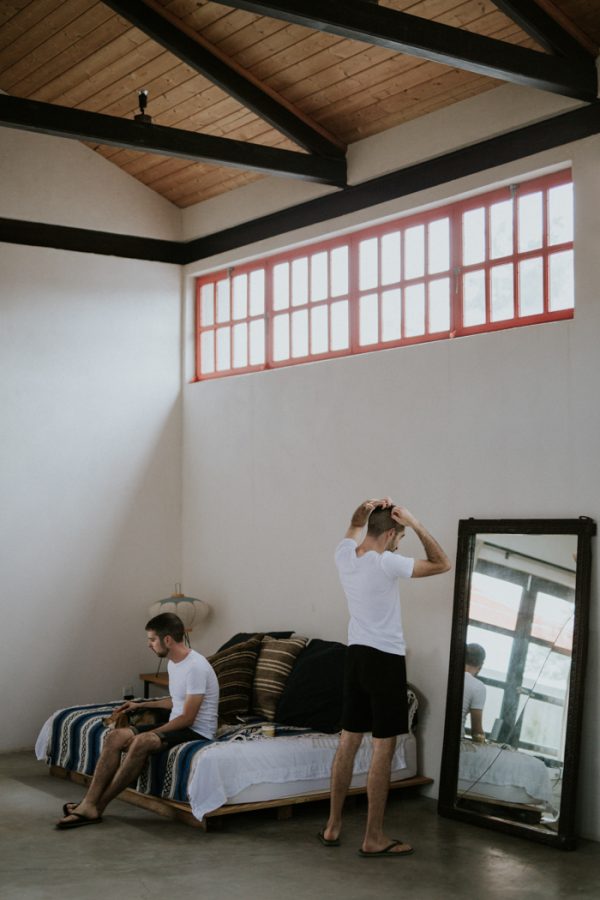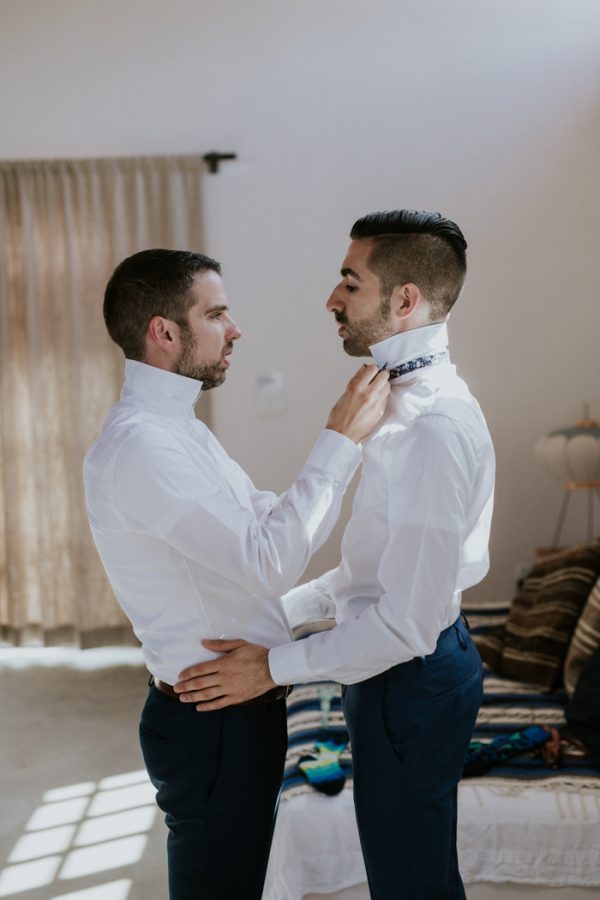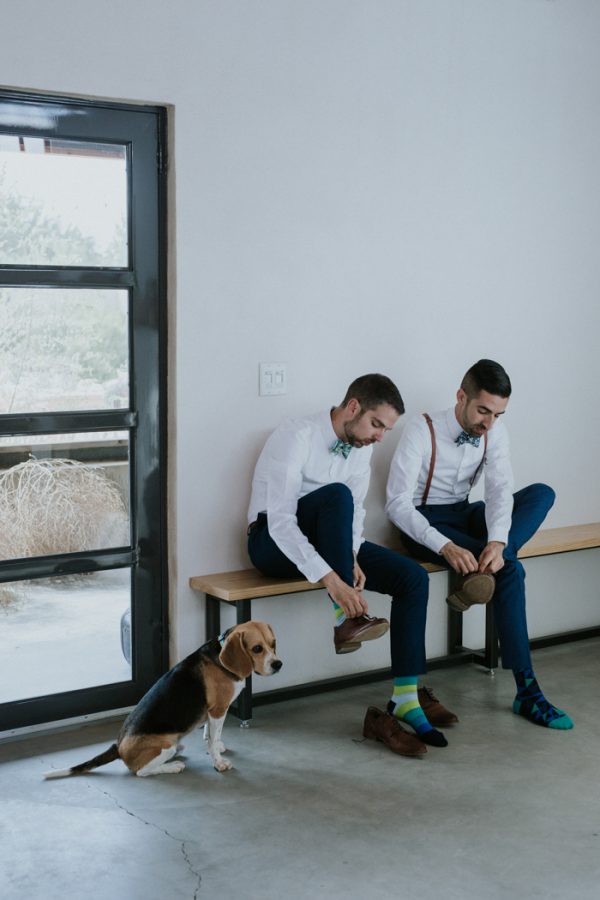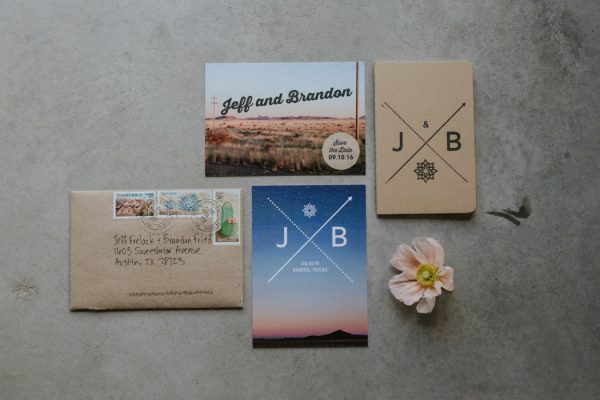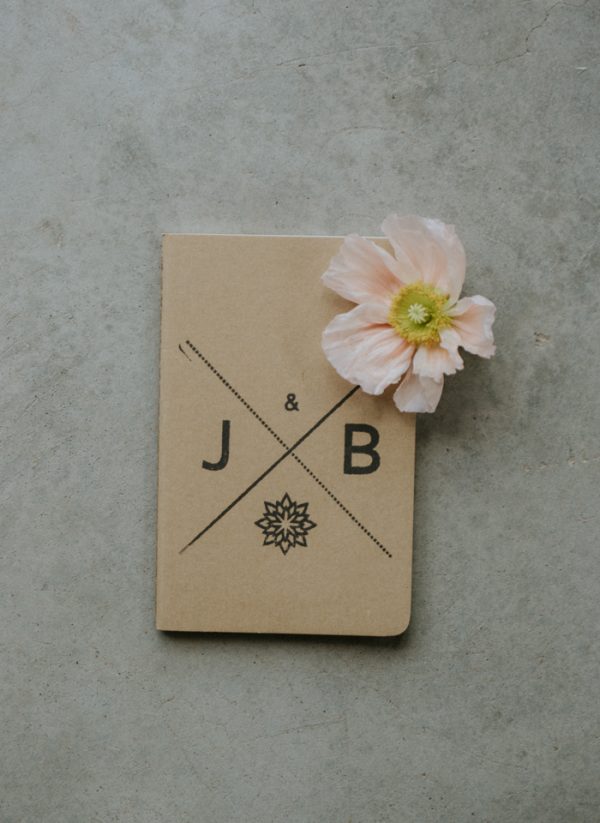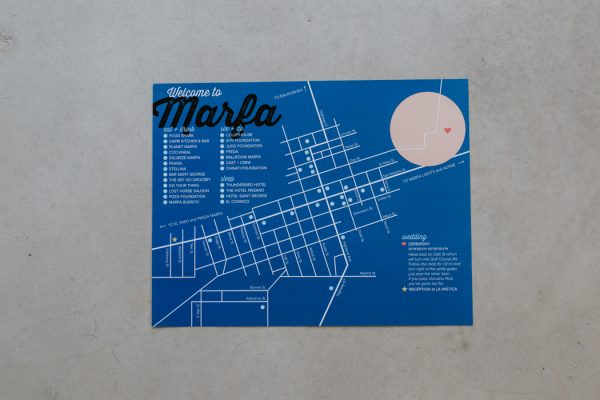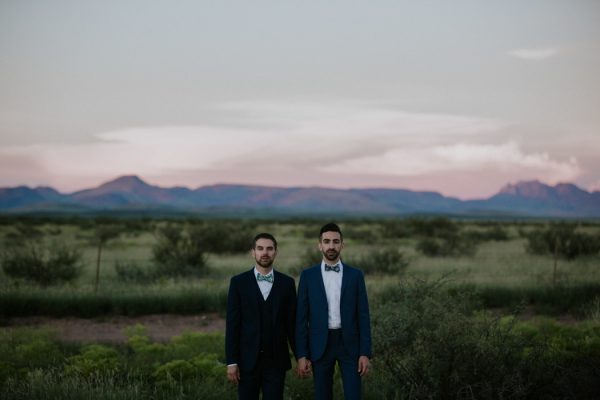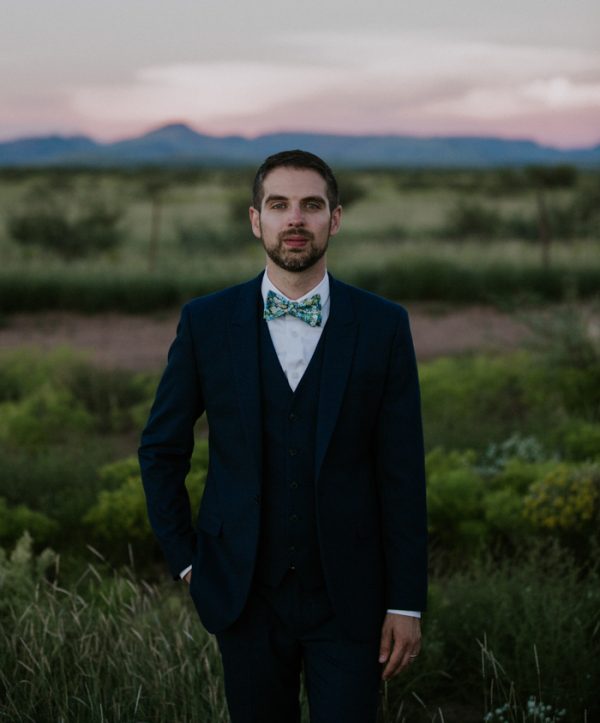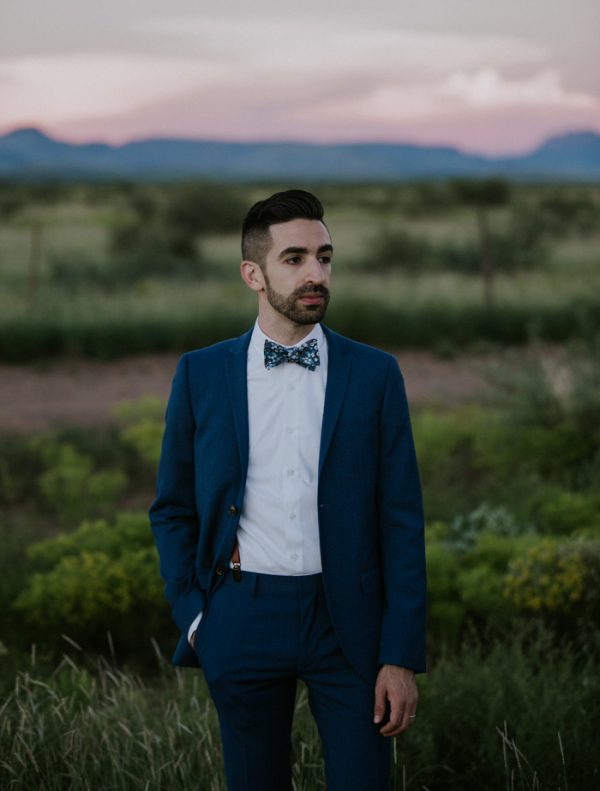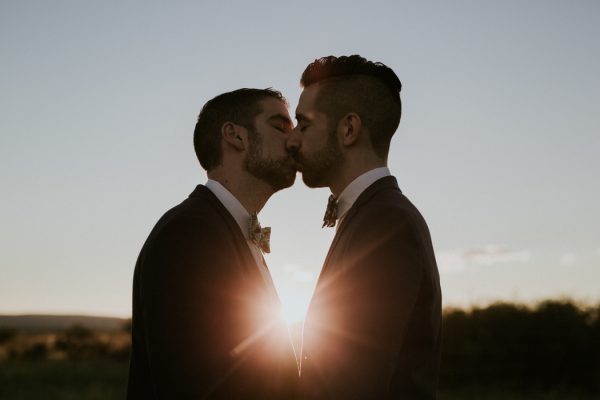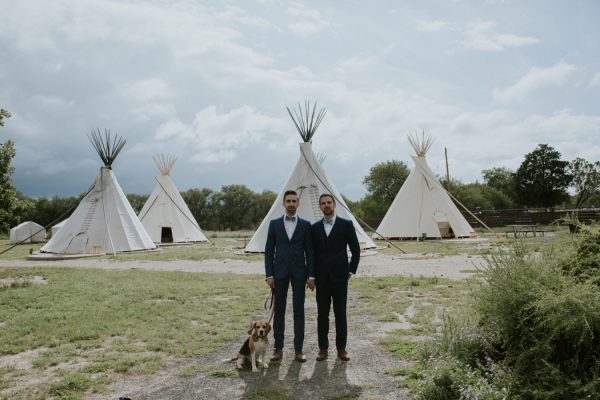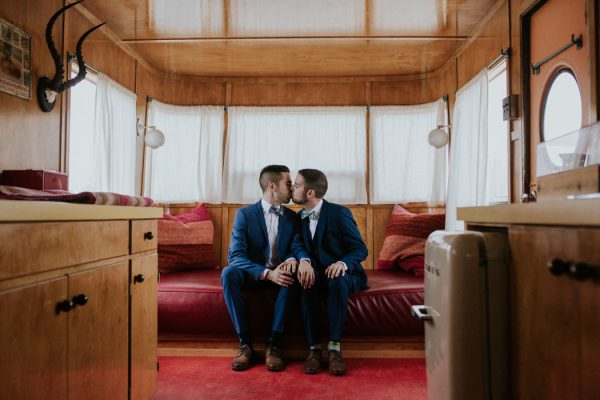 The wedding ceremony was by far the most magical part of the day. We chose to get married in a field just outside of town overlooking the mountains, and when we walked in and looked out at everyone it hit us that this was happening exactly as we had always imagined. While we included many of the traditional aspects of a wedding ceremony, we wanted the details to be distinctly us. We each escorted our mothers in at the start, and then chose to walk in together, hand-in-hand.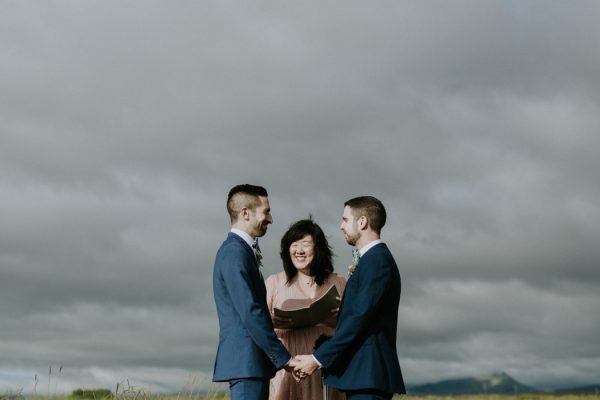 Our dear friend YiMay, who wrote and officiated the ceremony, incorporated stories and anecdotes that payed homage to where we met, included subtle lines from our favorite TV shows and ended by inviting everyone to join in for an "Everbody Say Love!" recessional.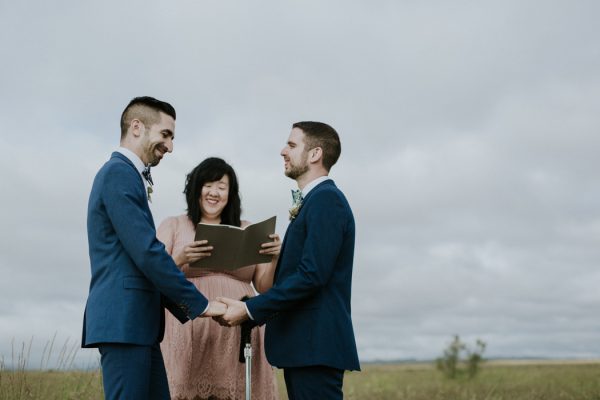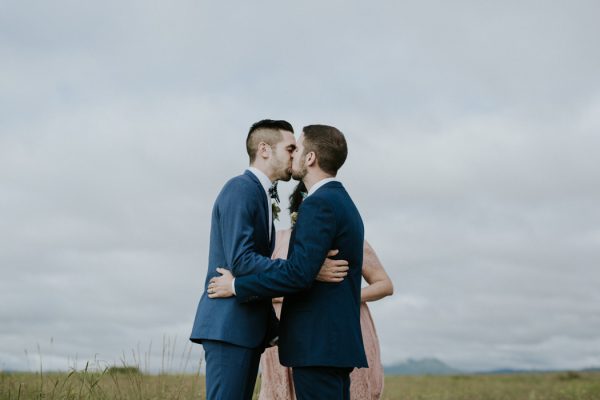 We each wrote our own vows, and as a reading, included an excerpt from "Until We Could" by openly-gay poet Richard Blanco as a nod to those who helped fight for marriage equality. For our recessional, we walked out with our beagle, Tucker to one of our favorite songs by Arcade Fire.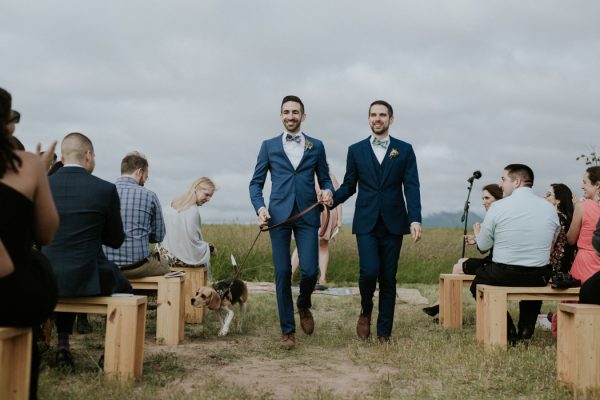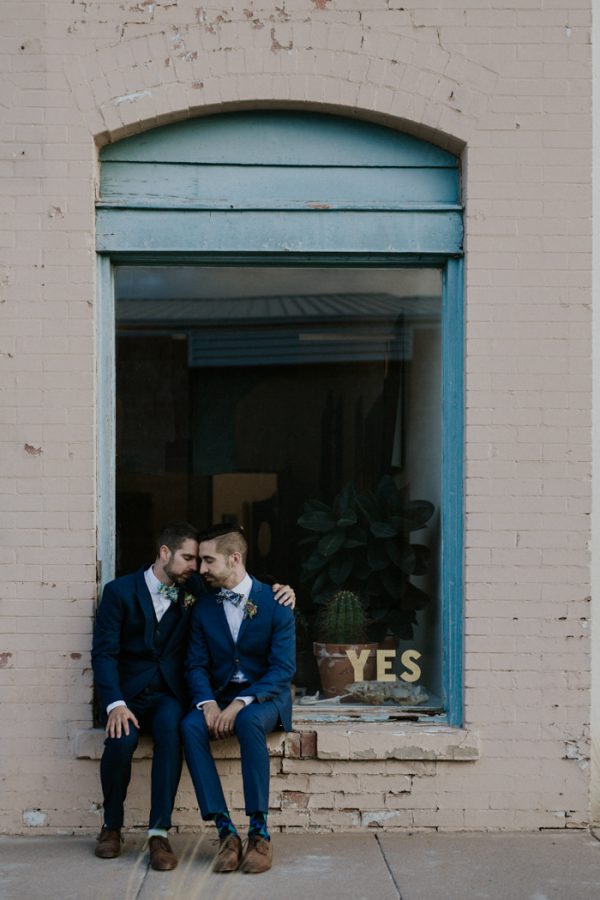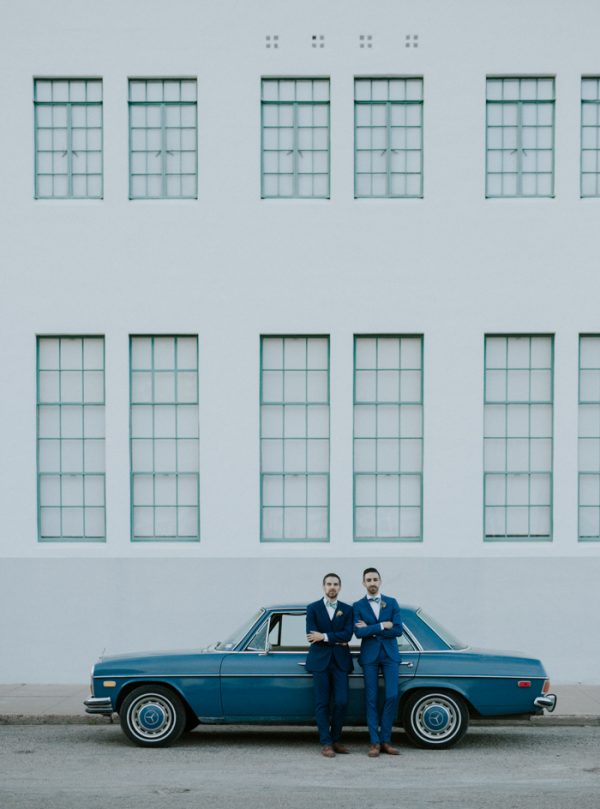 We designed small buttons that our guests could collect at different events throughout the wedding weekend and provided navy bandanas for them to affix them to. It was fun to see family and friends wearing them around town and it was an easy way for our guests to find each other. We wanted everyone to leave the weekend with a reminder of their time exploring Marfa and celebrating with us.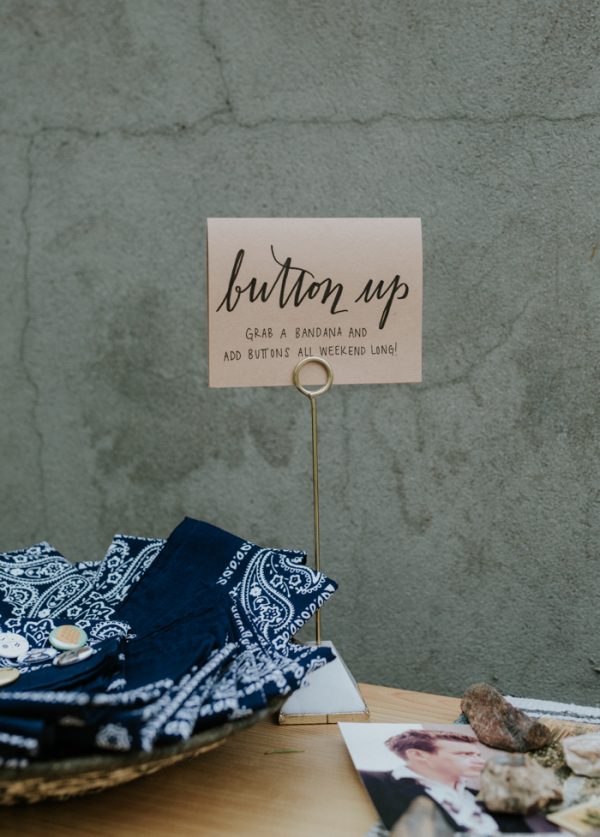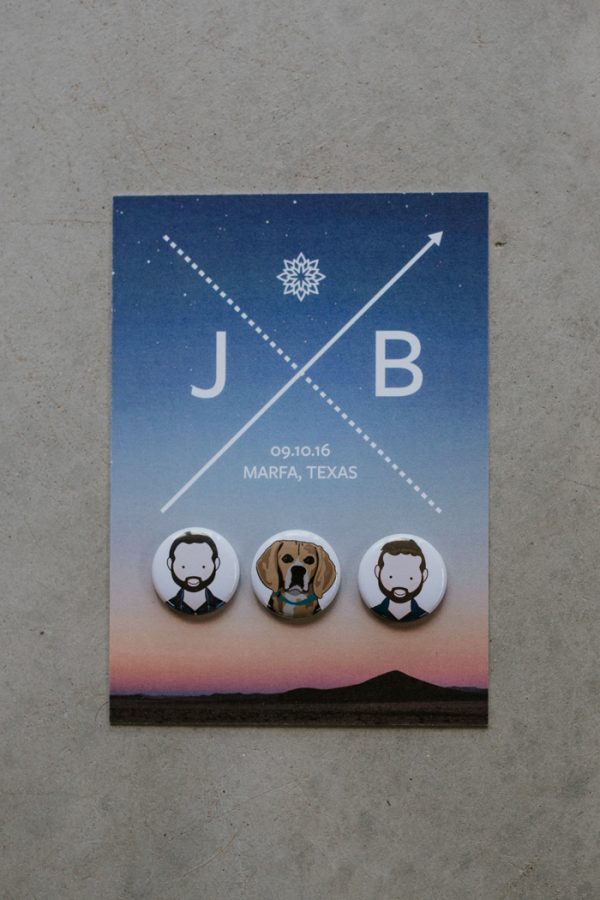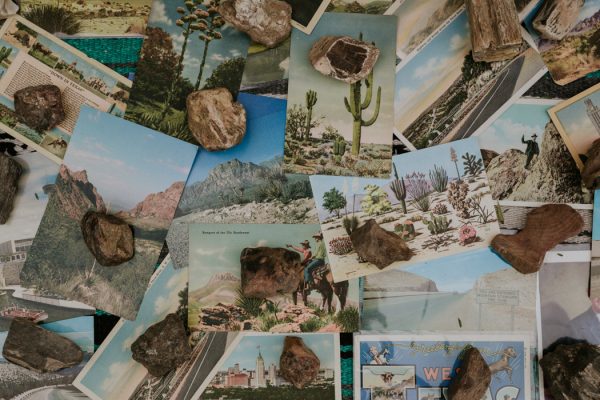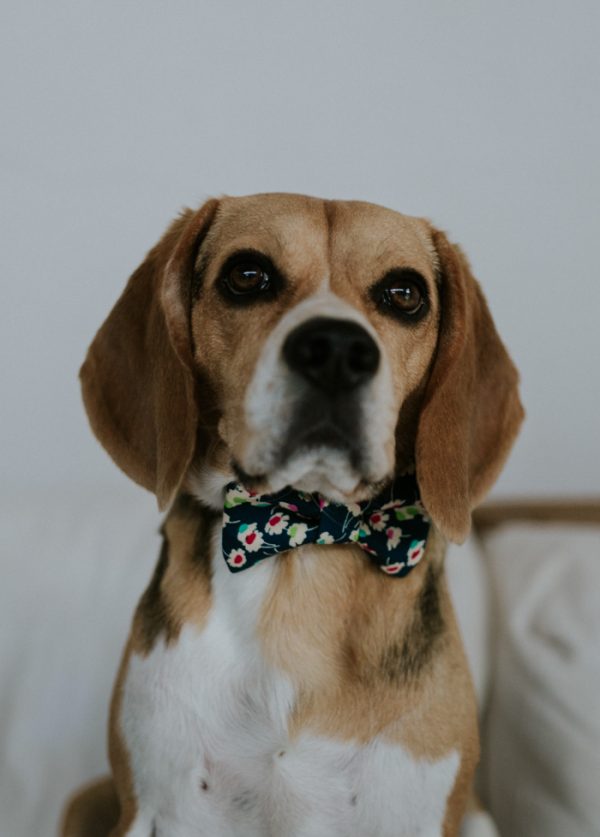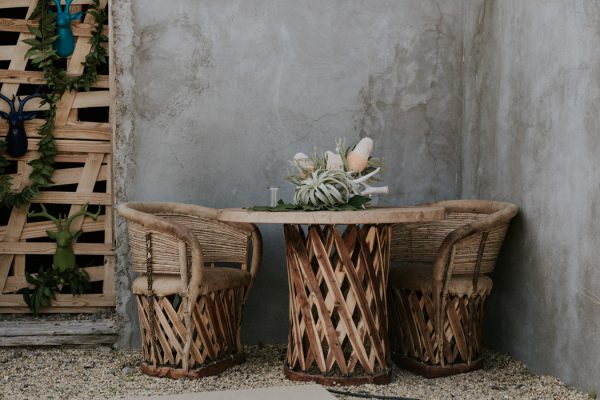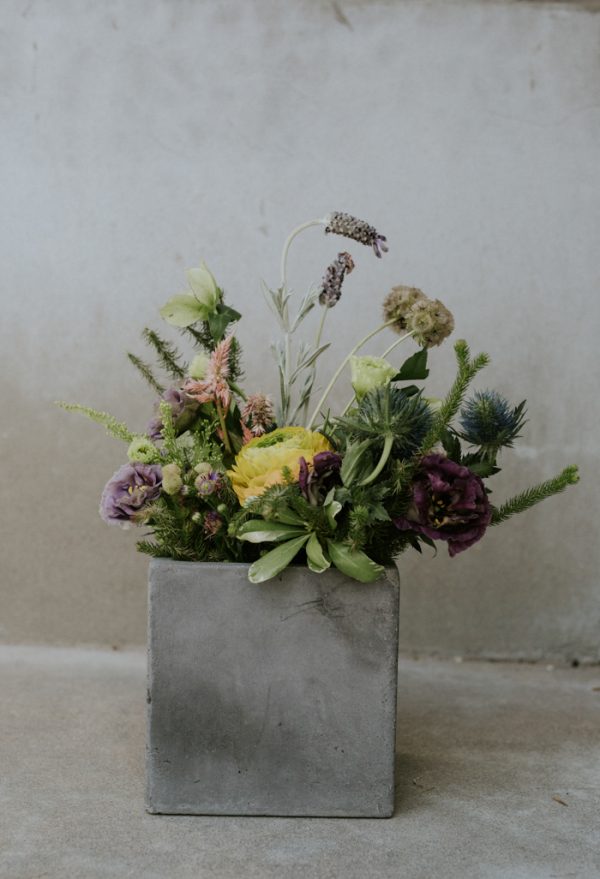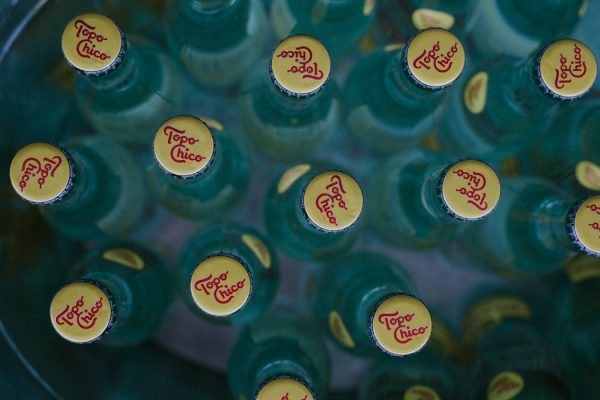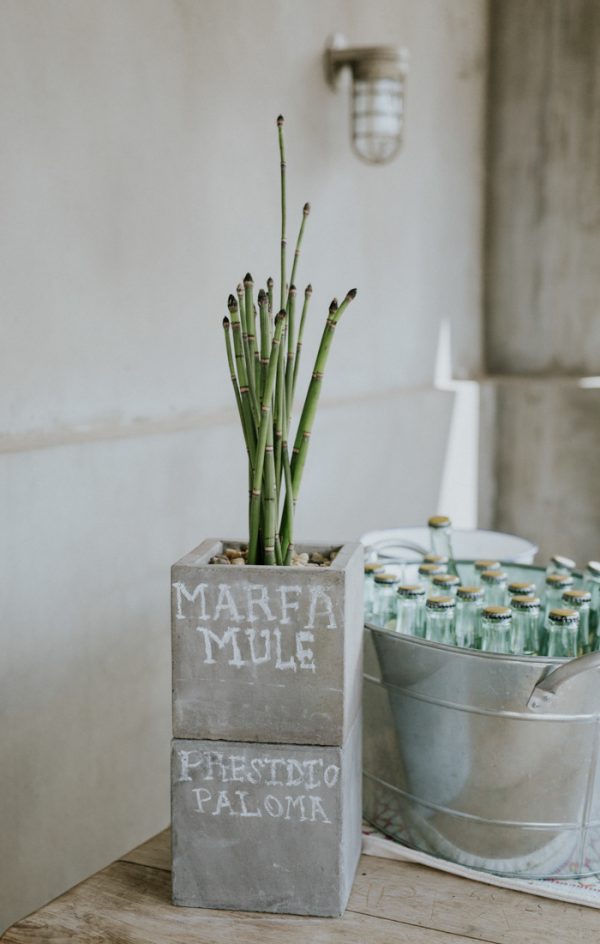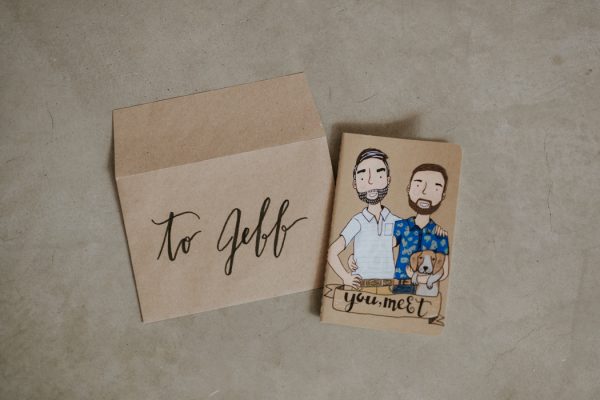 Take time before you really start planning to talk to each other about what you want, and then go make it happen. This wedding is yours and your partner's, and you both deserve to have the most perfect day. When all of the details start piling up, remember what you envision, and stay true to that.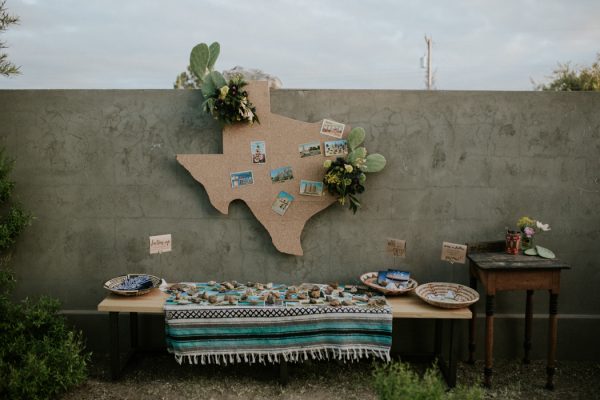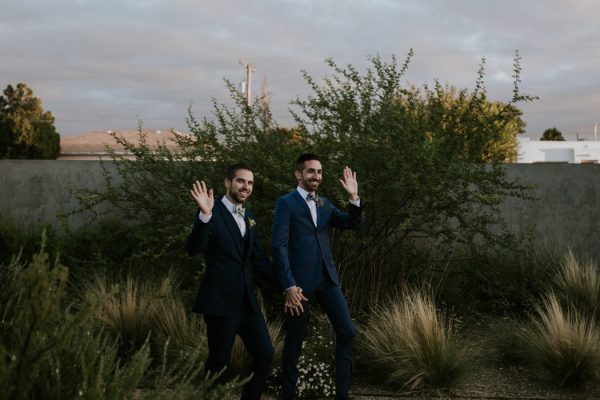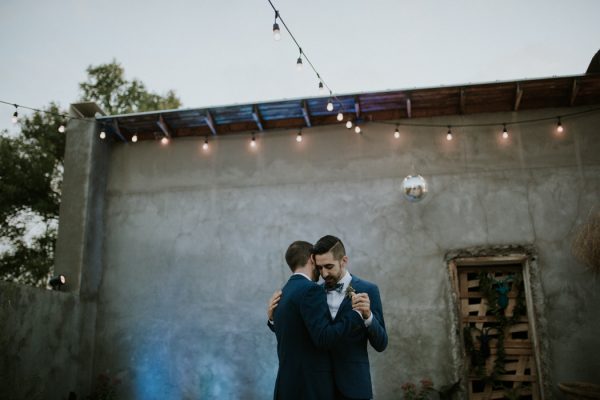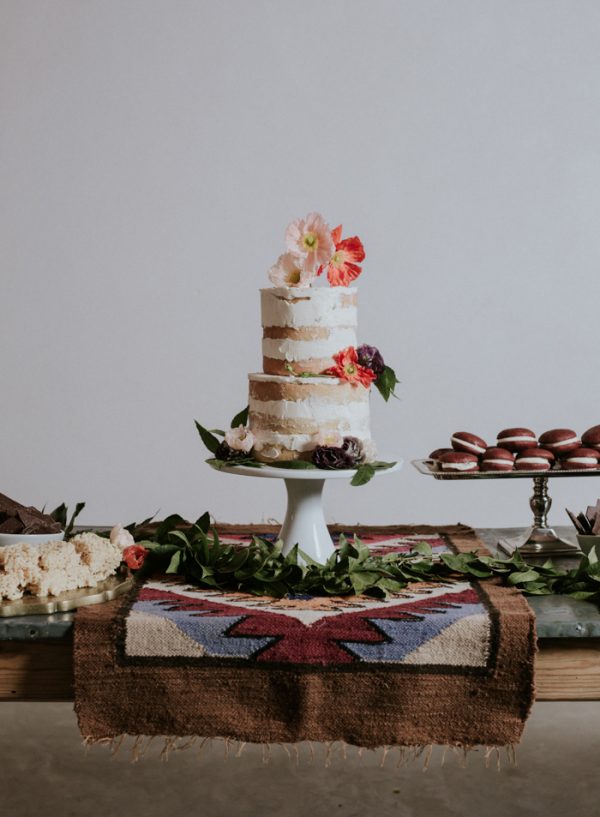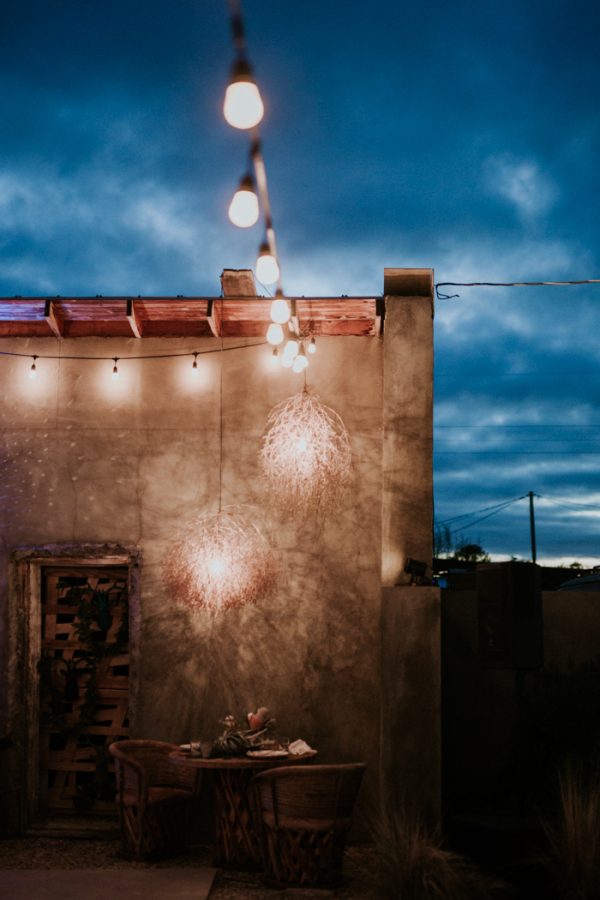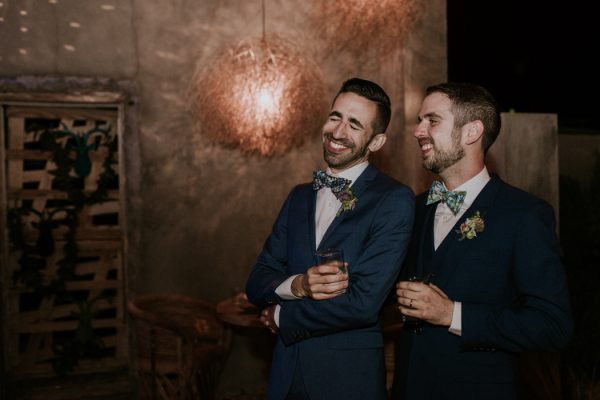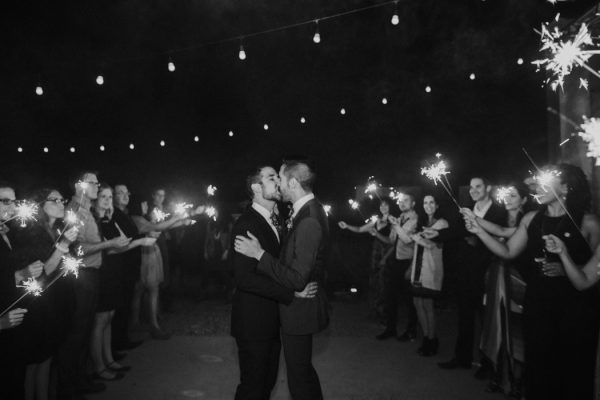 Congratulations to Jeff and Brandon, and a very special thanks to John David Weddings for sharing their stunning wedding with us. Want more West Texas wedding inspiration? Then you've got to see this eclectic West Texas destination wedding at the Marathon Motel!