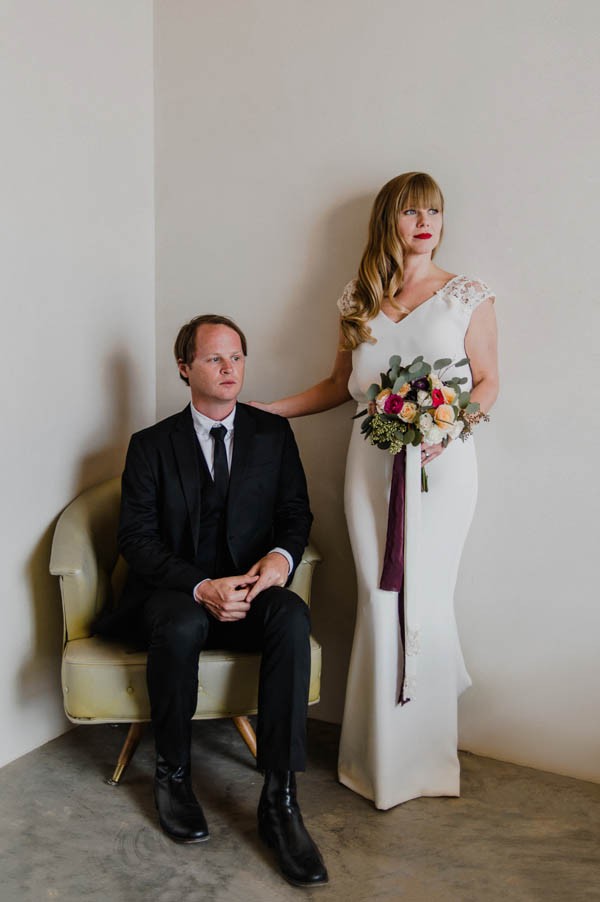 Between long roads that disappear into the horizon, the tallest mountains in Texas, and some of the coolest desert vibes on Earth, West Texas is one of our favorite landscapes for destination weddings. A stunning Casa La Vista ceremony under an arch made of handpicked cedar posts led to an unforgettable evening of dinner and dancing at the Marathon Motel. Briana and James knew they wanted every inch of their wedding reception to be personalized, so they enlisted the help of their very talented florist, photographer, and caterer friends who chipped in to create the couple's dream reception. We truly can't get enough of the eclectic, otherworldly tablescapes Transplants Floral created with unexpected mixtures of desert flora, ocean corals and driftwood, and quartz formations! Jennifer Moher Photography's eye for natural emotion and light makes this wedding a true stand-out.
The Couple:
Briana and James
The Wedding:
Casa La Vista, Marathon, Texas
We had talked about getting married for years and knew that if we were going to have an actual wedding, it would be a destination so we could have our closest friends and family to together for an entire weekend. I am a wedding photographer and James works with me 90% of the time, so we've been to A LOT of weddings. Having that experience made us not only aware of what we wanted but more importantly, what we didn't want. When weddings are a part of your every day life, you see the same things over and over. Nothing against that, but we made sure we didn't do anything that didn't have meaning to us personally. No wedding party, no cake cutting, no hiding from everyone before the ceremony, just a kick ass party in the desert with good music, good food, and talented photographers we could trust to document it all.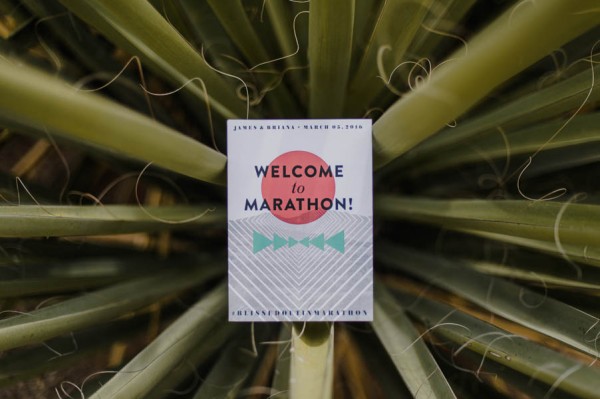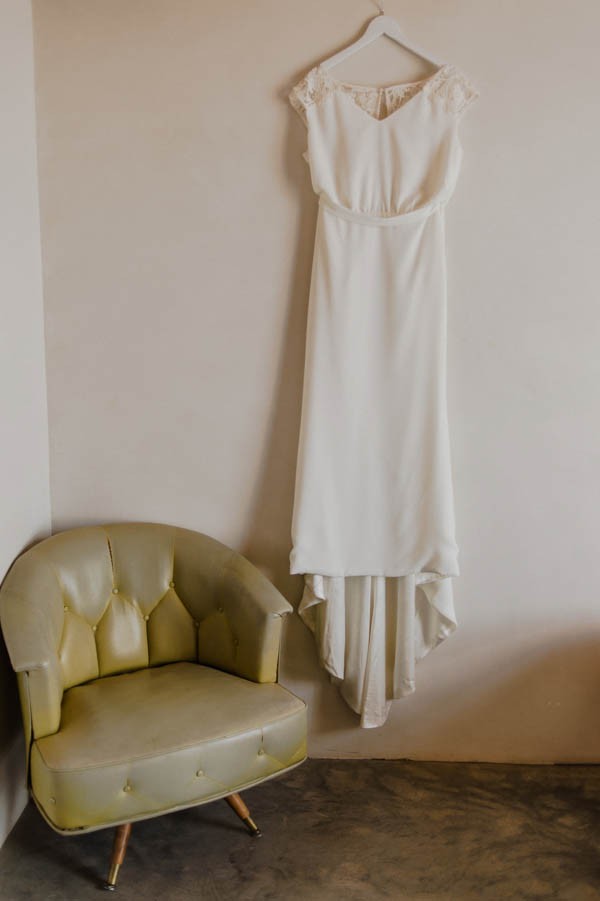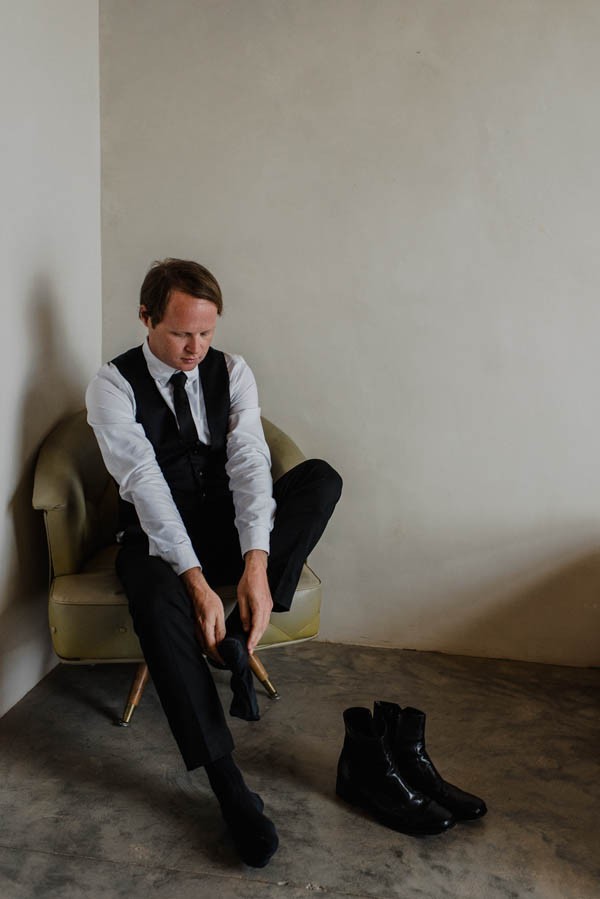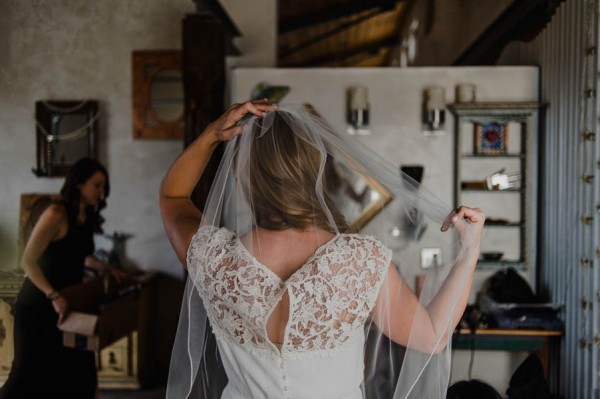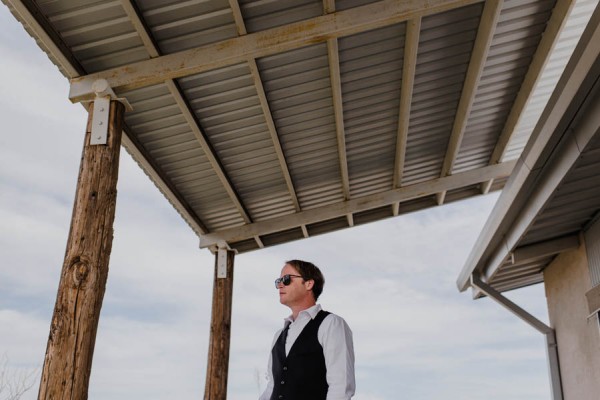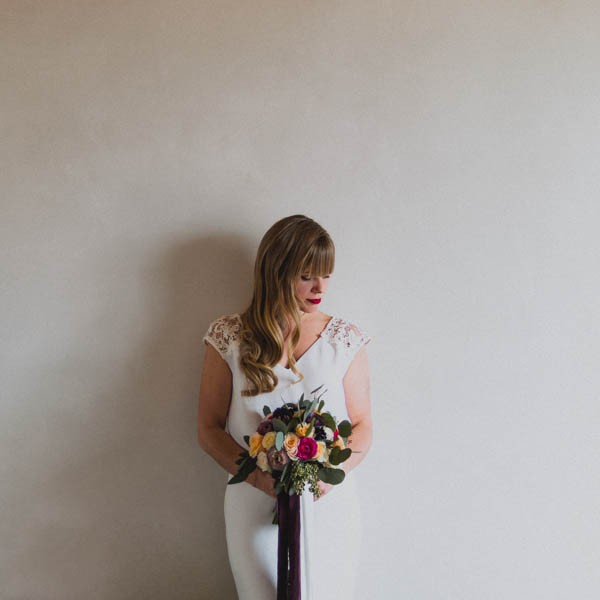 Hands down, our ceremony was the most memorable part of the day. It had been really hot in the days leading up to our wedding and we were pretty worried about standing in the blazing sun for our ceremony. The desert can really take its toll on you and we were already drained from the work we had been doing to get everything ready. Just after we arrived to the ceremony house, a cool, ocean-like breeze blew in with much some much needed clouds and it couldn't have been more perfect.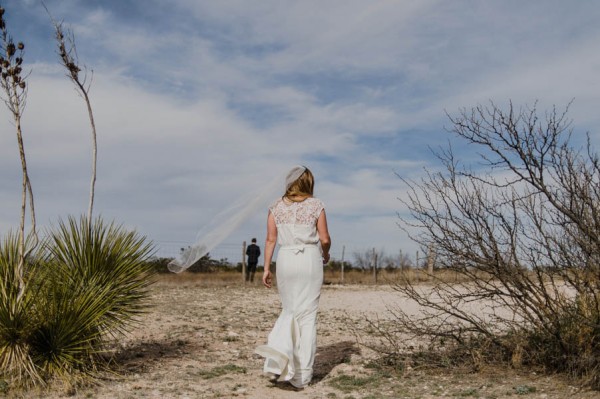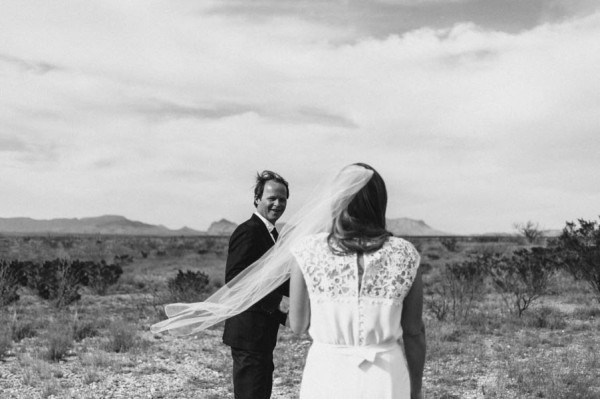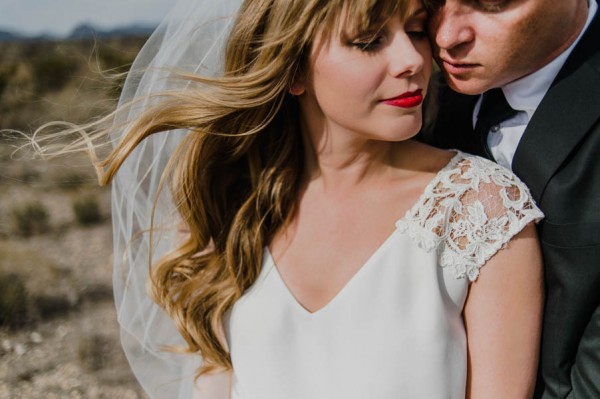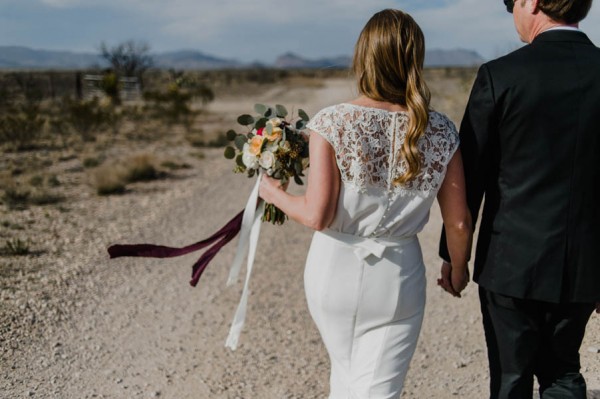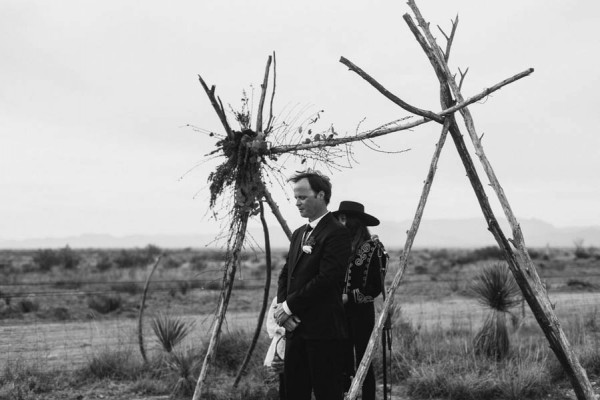 One of our best friends married us and her daughter, Harper, was our flower girl. Originally, Harper had planned to sit with her dad during the ceremony to help keep her baby sister entertained but in the moment she decided to stand with us at the ceremony site. It melted all of our hearts so much. It was definitely the happiest, most special moment of our lives.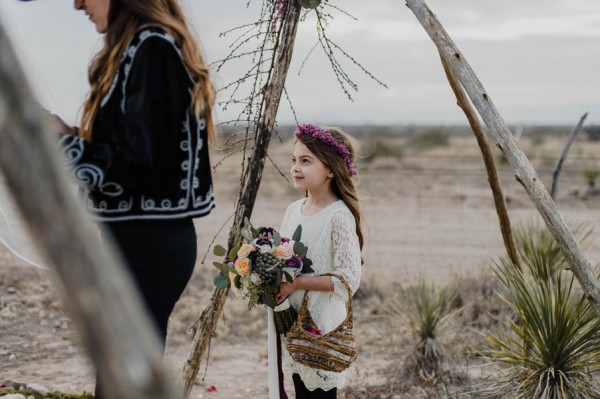 We had selected every musical aspect for the wedding weekend but by a fluke "Apache" by The Shadows started playing while James and our guests walked out to the ceremony site. I was standing with my dad and our sweet flower girl and it was more beautiful and cinematic than anything I could have ever imagined.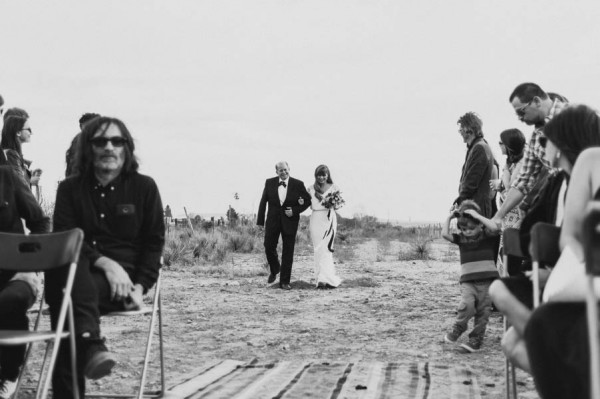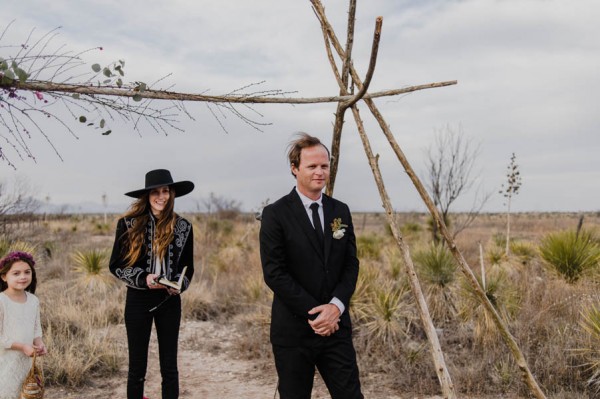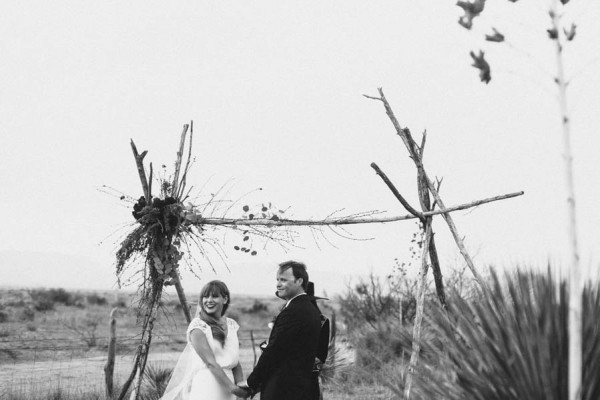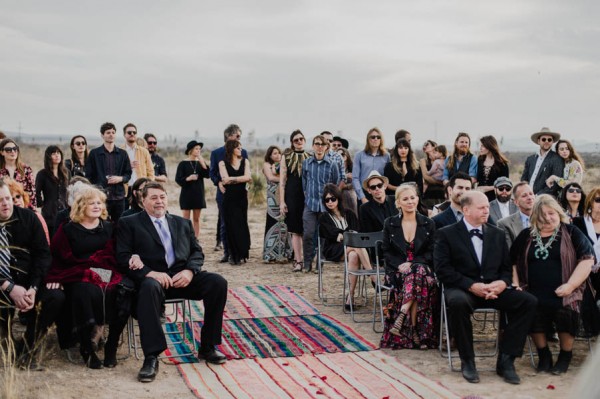 The cedar posts for our ceremony site were gathered from our family farm in Muldoon, Texas. I met my family there one weekend and we drove around selecting the wood, then my dad and uncle helped me build it out. The farm has been in our family for many generations and it was so special to have those pieces from the land as a part of our ceremony.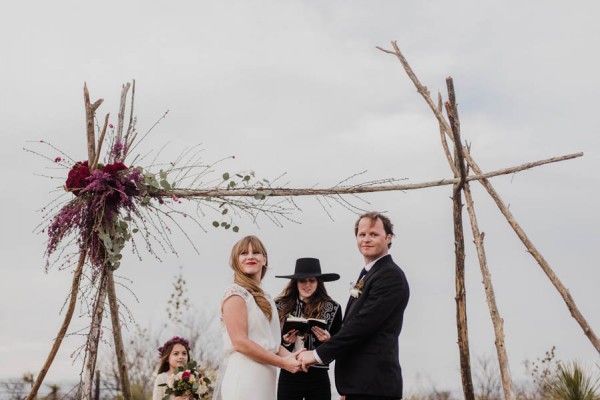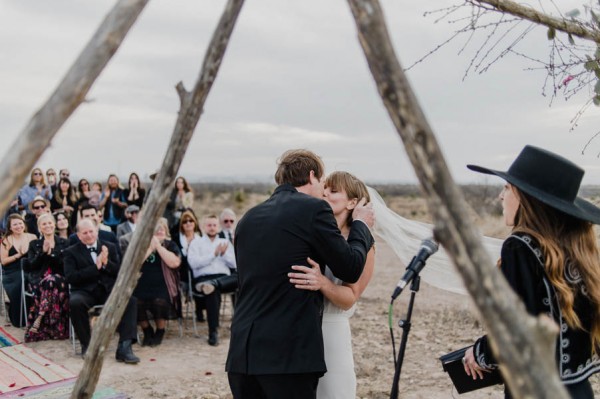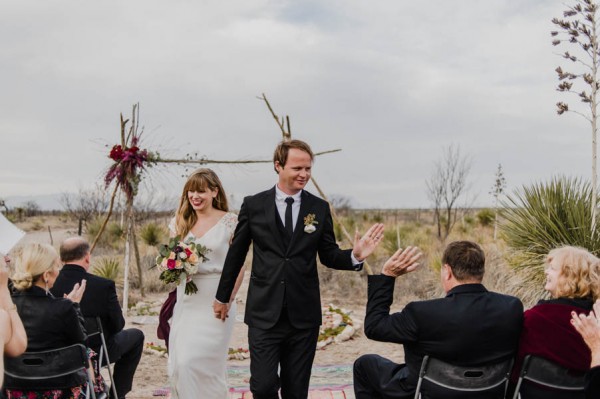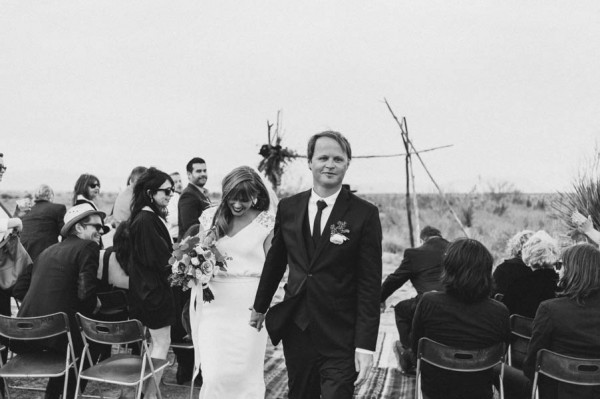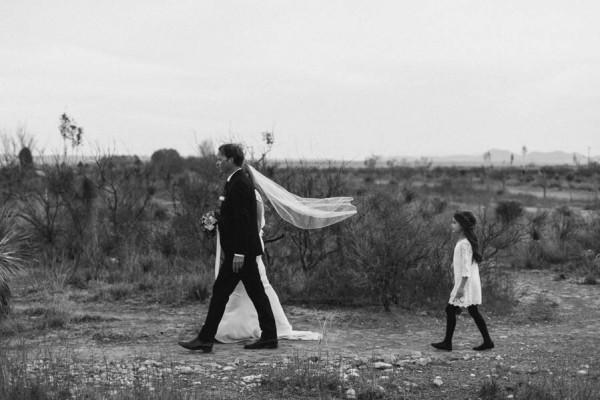 Originally we wanted to get married in Big Sur but logistically it wasn't adding up for us. West Texas is where we went on our first trip together and is a huge inspiration to us and our work. We decided on Marathon because it's our favorite of the the small towns in the Big Bend region and one of James' favorite movies, 'Paris, Texas,' has a scene filmed at the Marathon Motel. We wanted the mountains to be the backdrop for our ceremony and found Casa La Vista online. It was difficult to get a feel for it from the photos so we went to scope it out last spring. We walked around to the back of the house and found a perfect little spot carved out with the mountains behind us. We knew in that moment we had found the perfect place.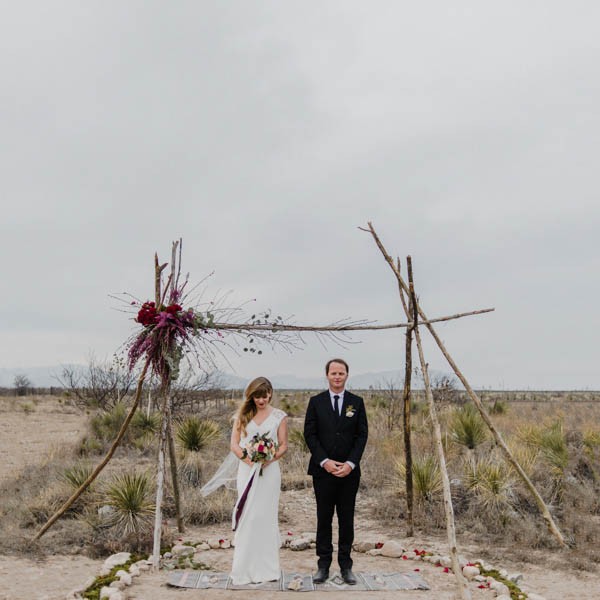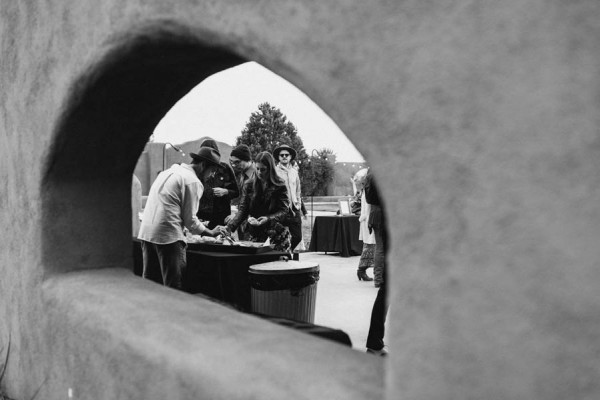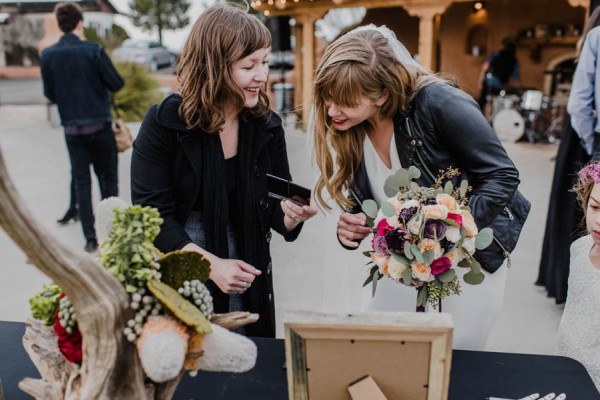 I also designed and vegetable dyed all of the place cards and table numbers just days before we left town for the wedding. I was really happy I did it in the end, though I did almost lose my mind in the process. They turned out really lovely and looked like miniature desert landscapes. I found a tutorial online here.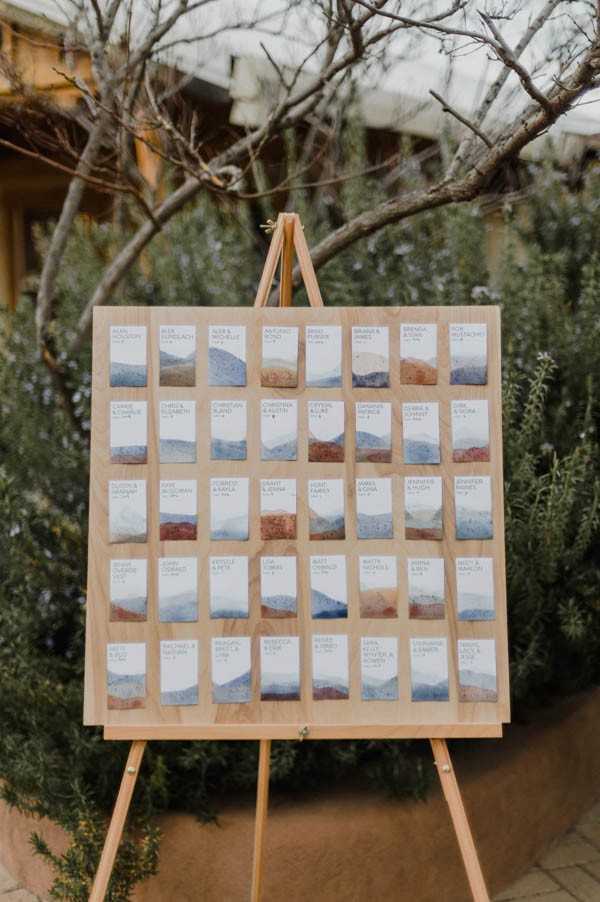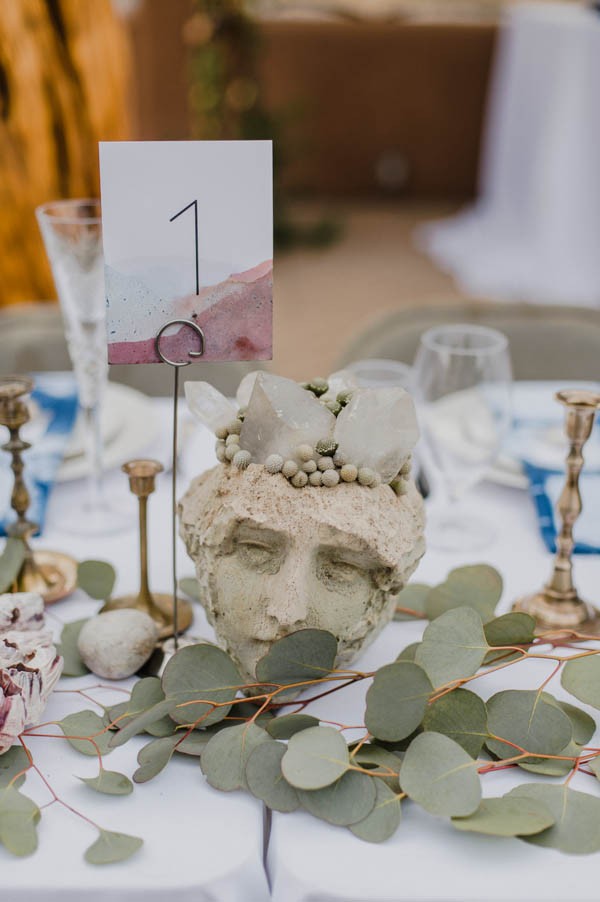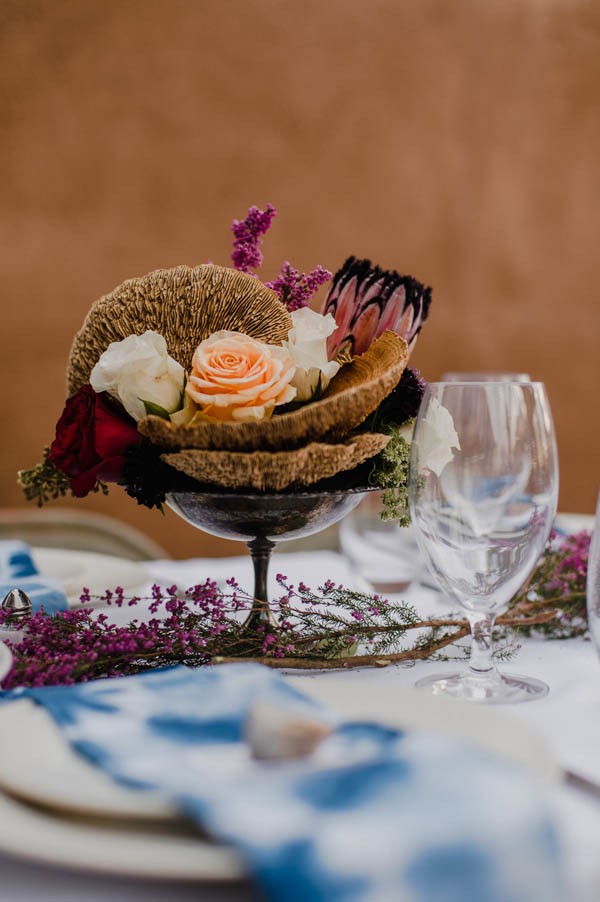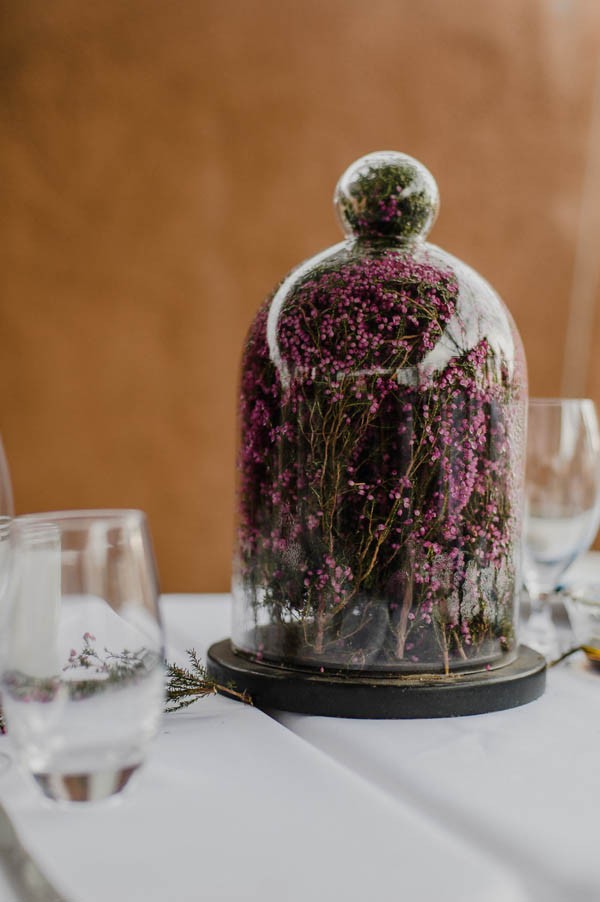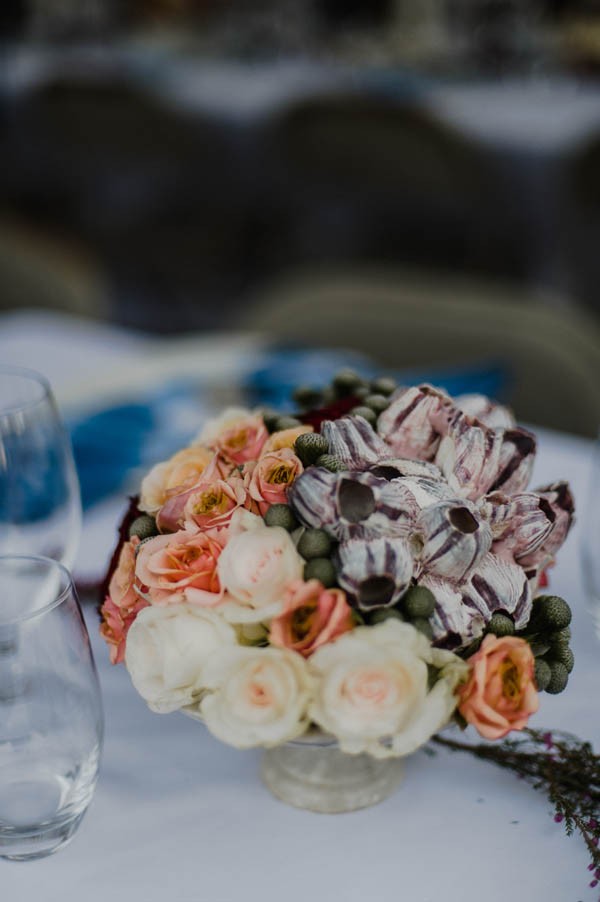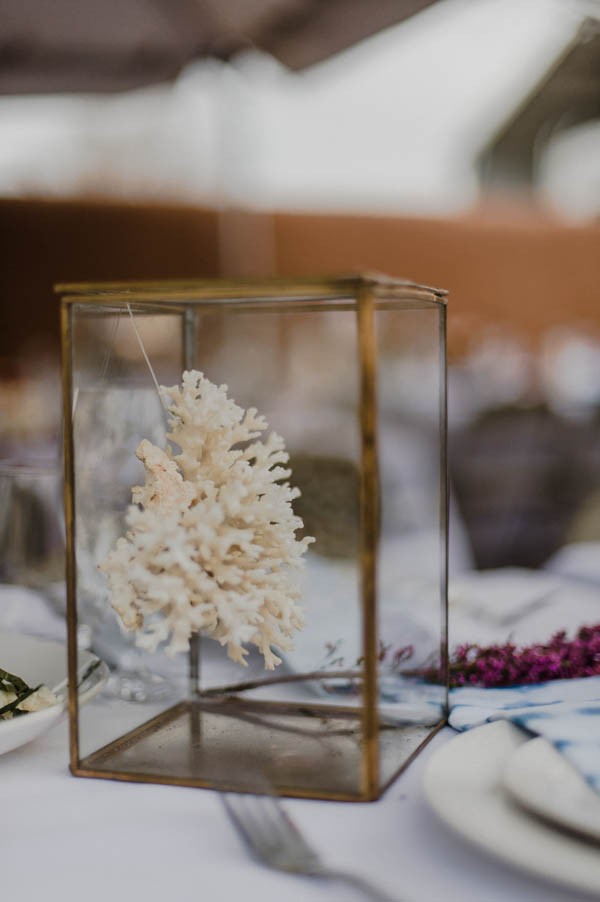 A couple of weeks before the wedding some girl friends came over to drink champagne and shibori dye all of the dinner napkins. It was a lot of work but we made a day of it and had so much fun.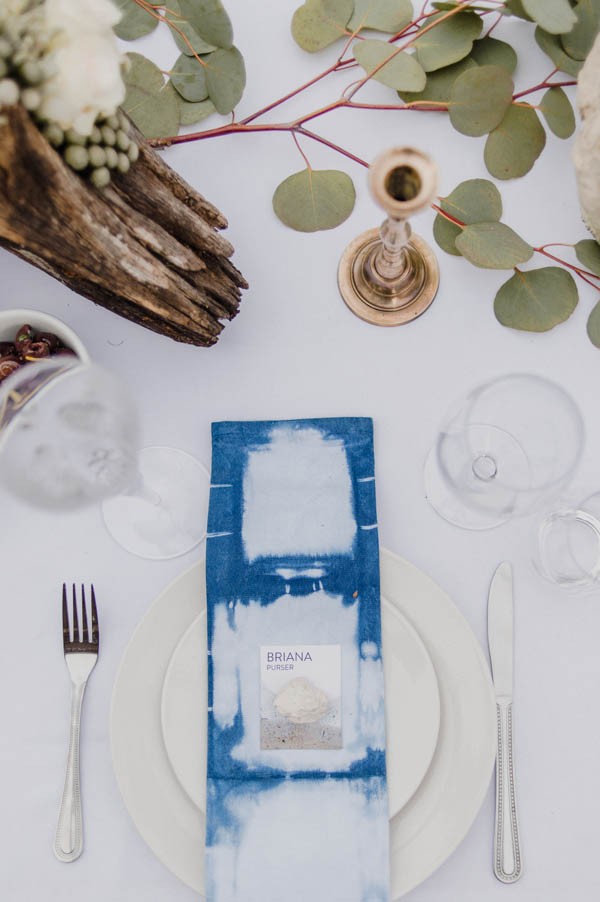 Our photographers Jen and Hugh could not have been more wonderful to work with. They fit right in with our group and everyone absolutely adored them. We are so grateful we forever have these memories captured so beautifully.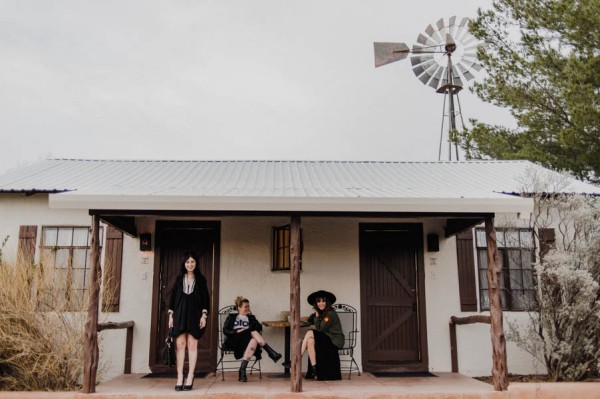 Everyone tells you this but really, SLOW down and take it all in. I thought our experience with weddings would have prepared us for everything but it really does fly by in the blink of an eye. Also, ask for as much help as possible. Every aspect of our wedding was customized by one of us or a friend. It made everything extremely personal to us but we did far more work than we anticipated leading up to the wedding.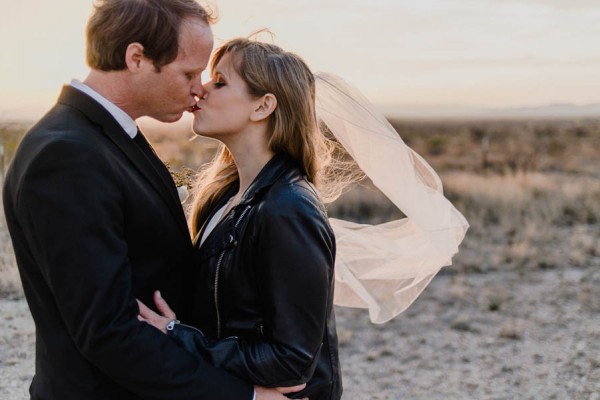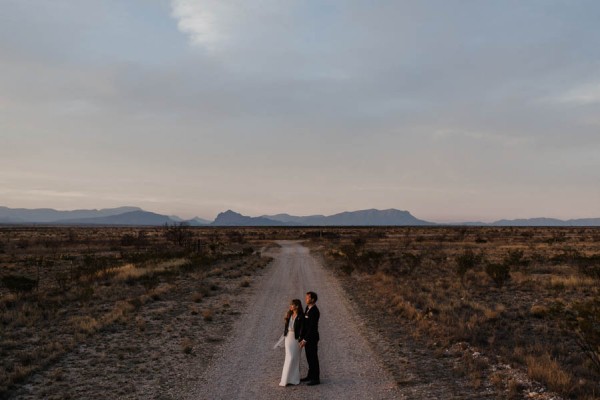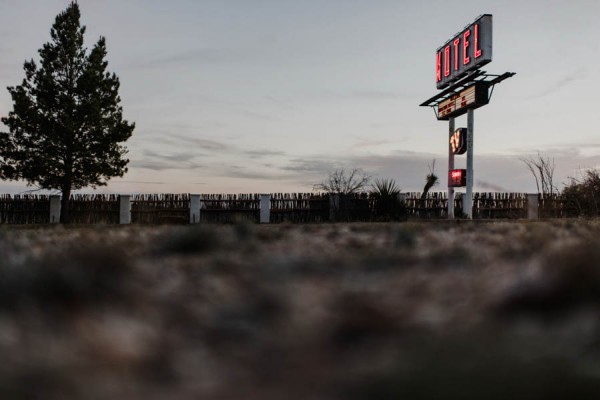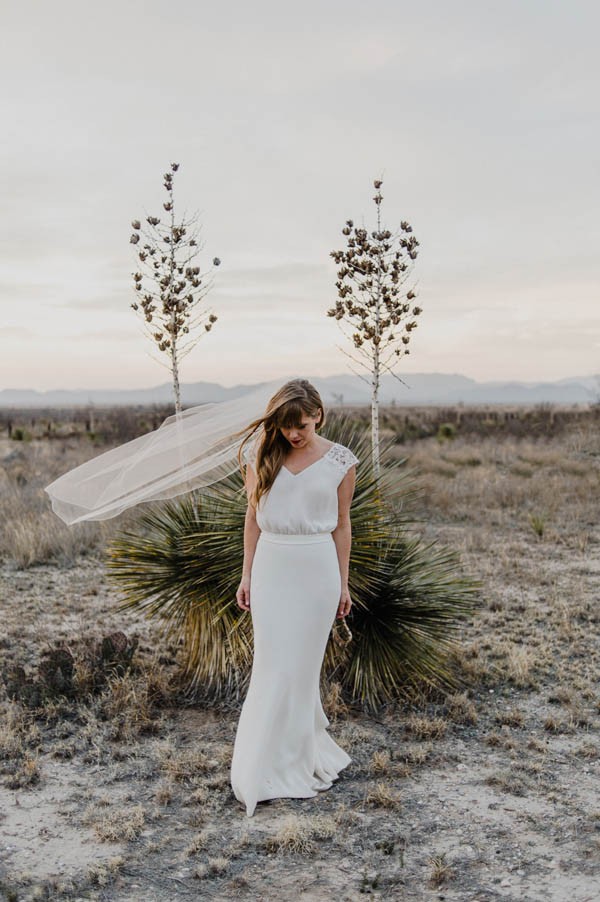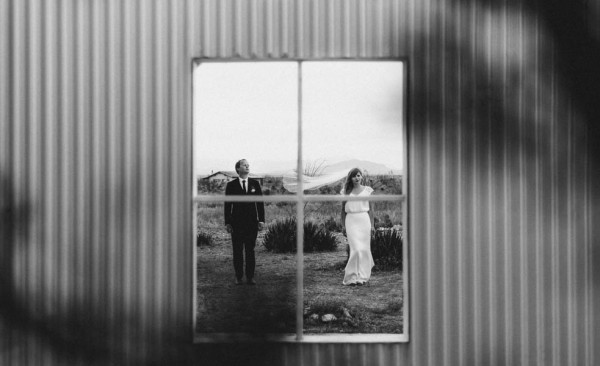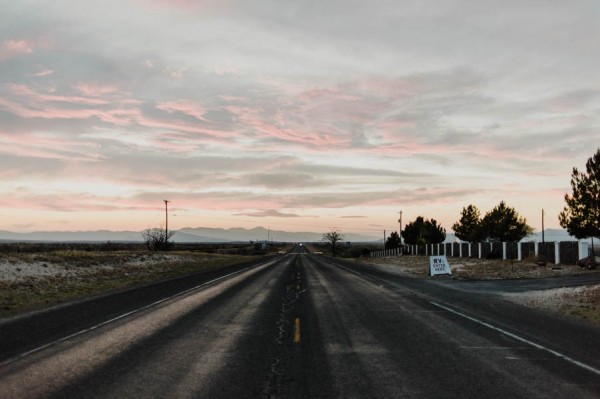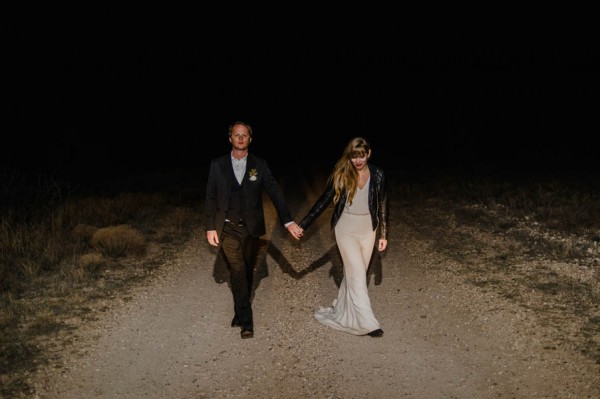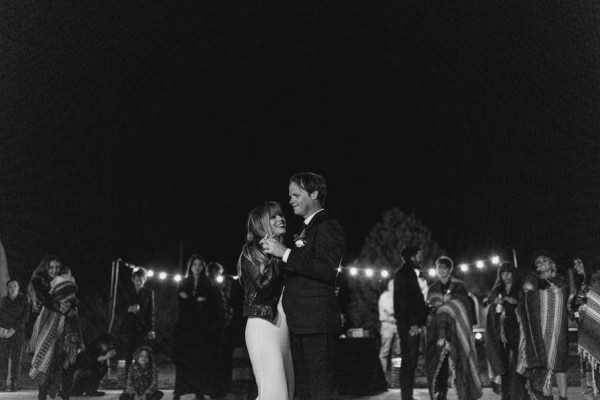 Music is a huge part of our lives so it was definitely a really important aspect of planning for us. I walked down the aisle with my dad to Fleetwood Mac's 'Albatross', our recessional was the demo version of 'I Found A Reason' by The Velvet Underground and our first dance was to 'I Love You Baby' by The Troggs. Many of our close friends are musicians so we had a few guest appearances. Chris Catalena (who is also responsible for setting us up!) surprised us with a sweet serenade of love songs, our good friends, Christian Bland & The Revelators , played a Buddy Holly set and another close friend, Al Lover, DJ'd the dance party until we literally couldn't stand anymore.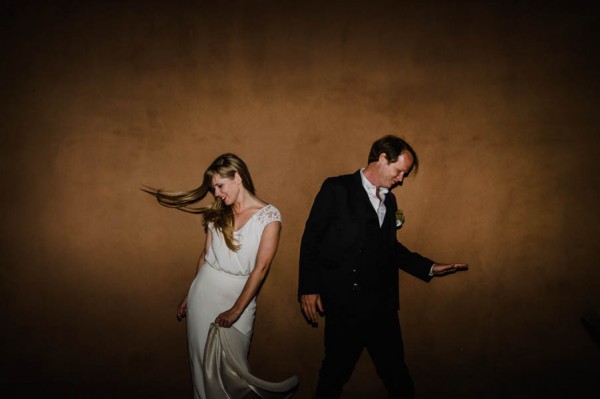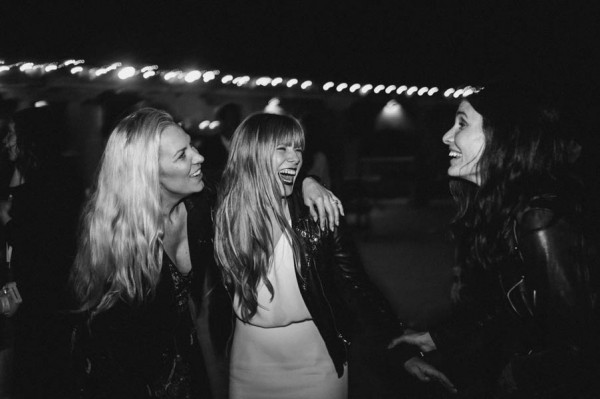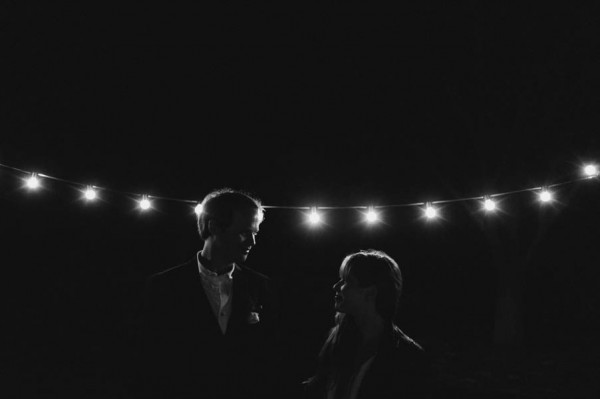 Congratulations to Briana and James, and a big thanks to Jennifer Moher Photography for submitting this stunning wedding to Junebug! Can't get enough of these cool West Texas desert vibes? Take a look at this Marfa, Texas Wedding at the Capri Lounge!