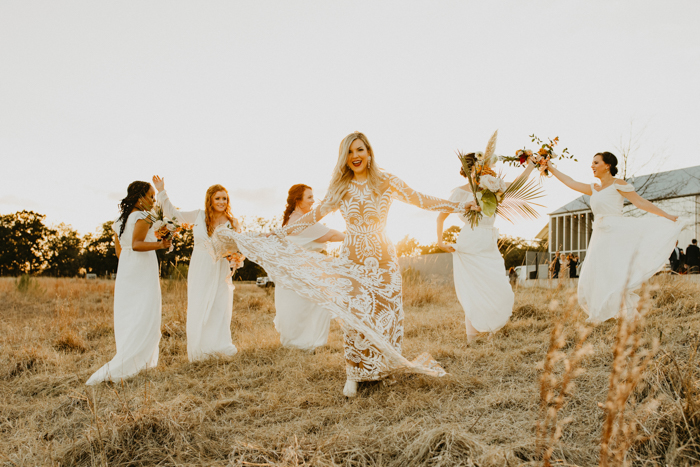 Prepare your hearts, y'all, because we've got an extra-special dose of magic from deep in the heart of Texas with this Austin destination wedding! Taylor and Derek brought boho glam to the iconic Prospect House. They also managed to showcase elements that showed both of their personalities while still looking totally cohesive. The bride, who runs the successful fashion blog Taylor Made Style, stunned in a Rue De Seine gown and Hollywood glam-inspired hair and makeup, and her girls brought the boho vibes in cream-colored Joanna August dresses. And the groom, an avid beer enthusiast, not only brewed beer for the wedding but also got hops vines integrated into the floral design by Studio Tersilla. The result was almost too perfect for words but was captured brilliantly in these images from Century Tree Productions!
The Couple:
Taylor and Derek
The Wedding:
Prospect House, Dripping Springs, Texas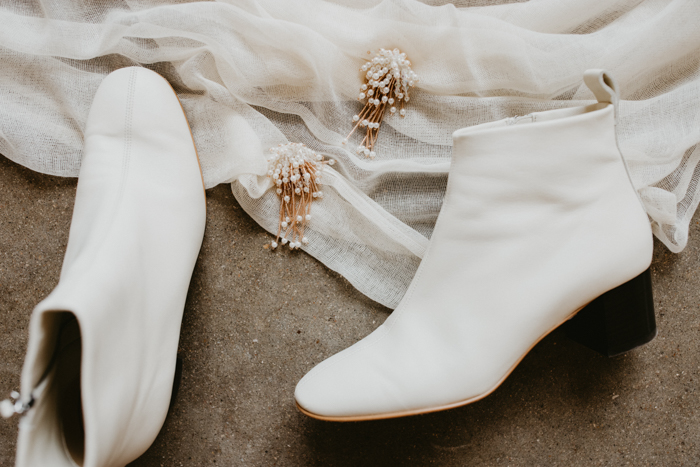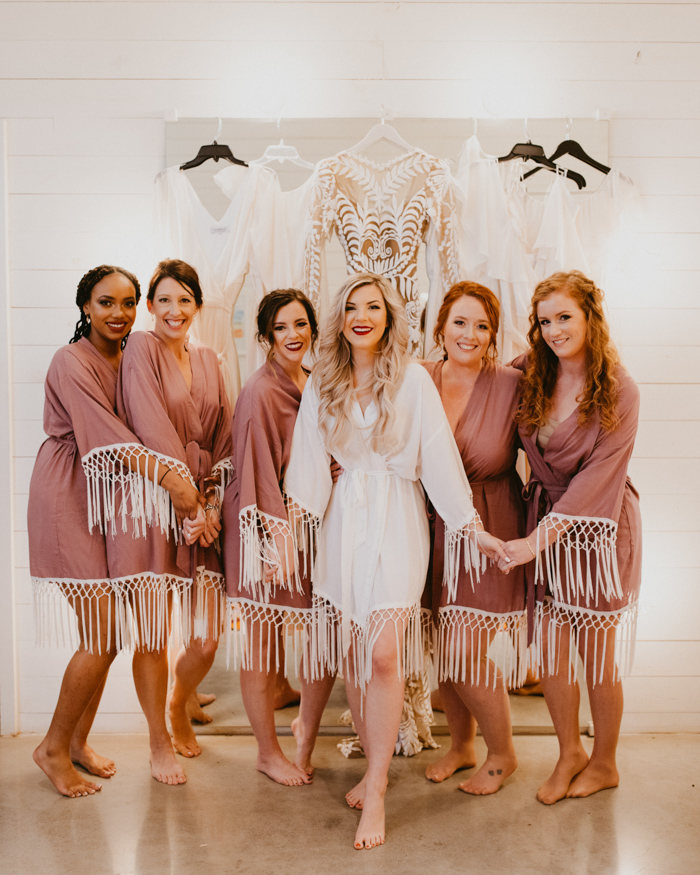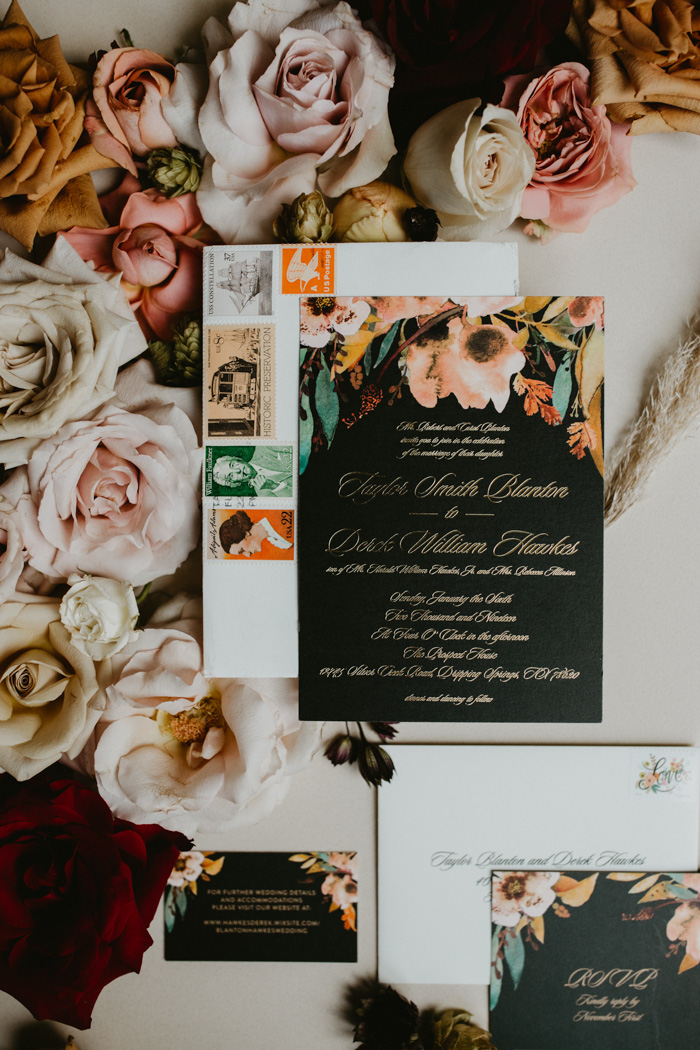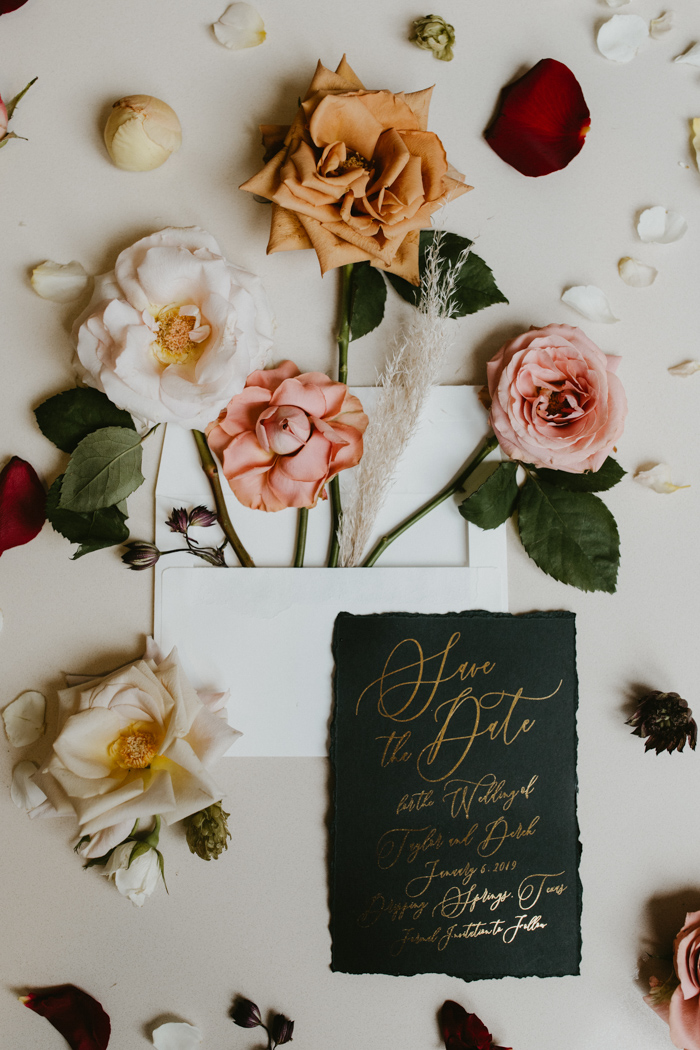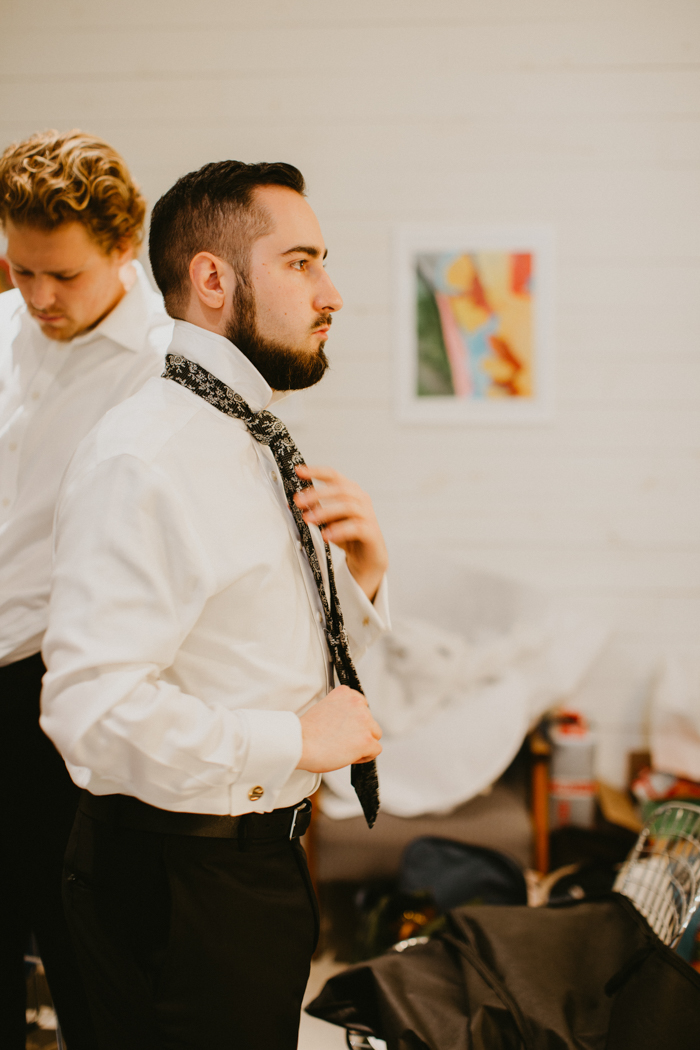 The most important thing was having a well-honed vision that we could present to our vendors and immediately begin the collaborative process from a state of confidence. We felt that this allowed us to have detailed conversations with our vendors from the get-go, and that made a huge difference over the course of this journey.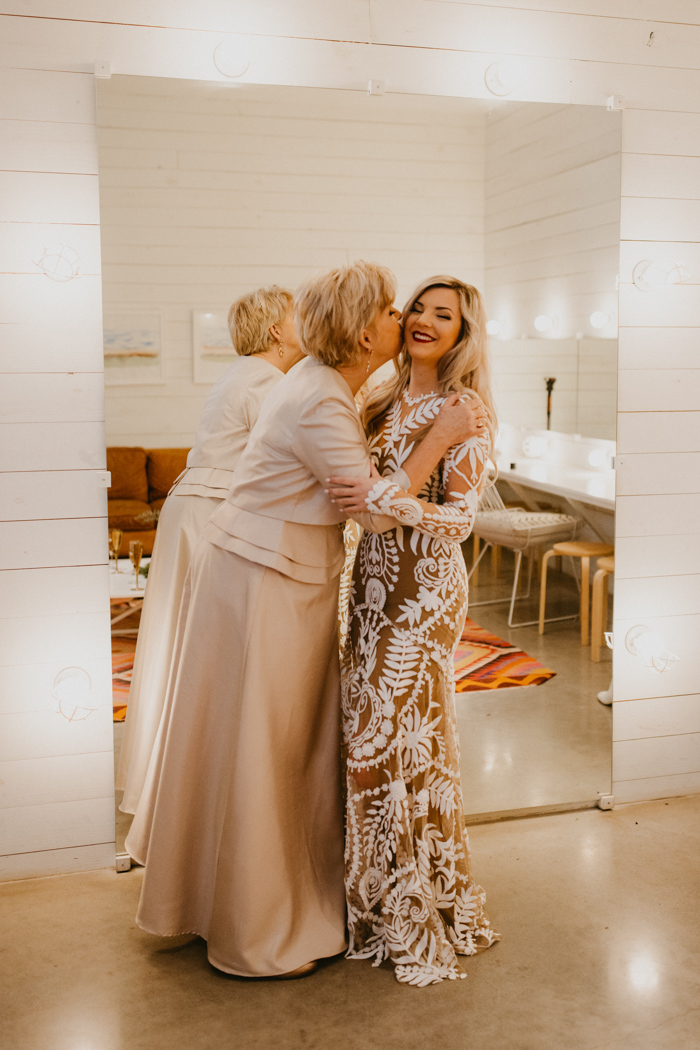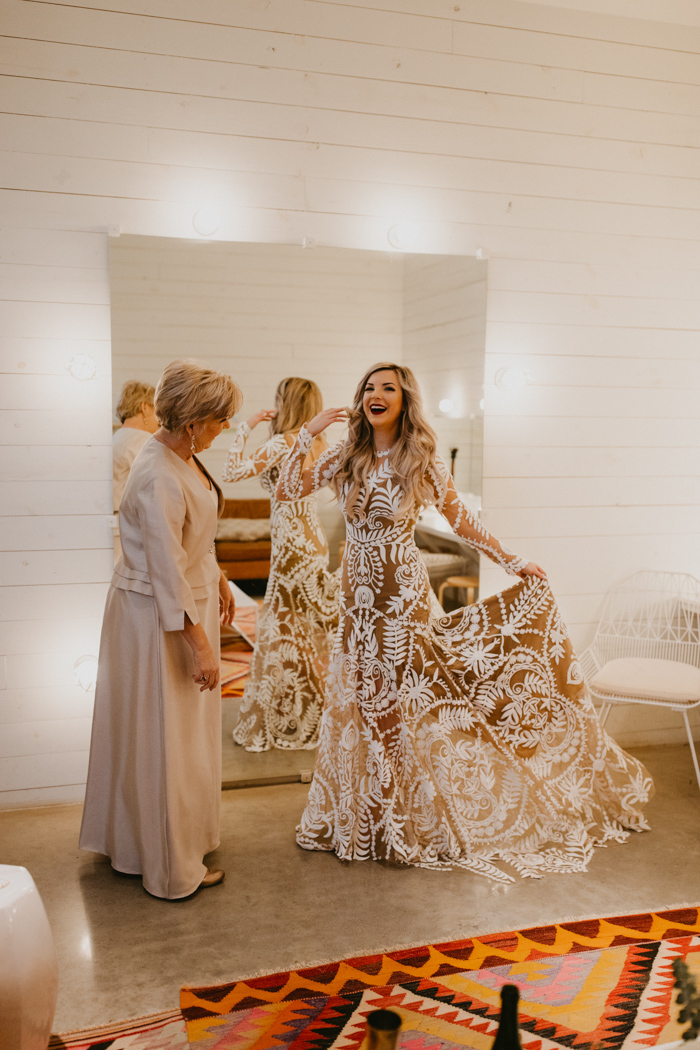 As a fashion blogger, choosing my wedding dress was one part of the planning process I was super excited about, but I didn't really have an exact idea of what I wanted. I only knew that I wanted long sleeves and it to be non-traditional. I tried on probably every style of dress before I landed on my Rue De Seine dress. It was unique, but still bridal, and was an absolute dream dress to own and wear! For beauty, I pulled inspiration from the '60s and Hollywood glam. I wanted to add a touch of classiness to the boho gown so I opted for big curls, winged eyeliner, and a classic bold red lip. My bridesmaids all wore cream dresses by Joanna August, and they perfectly complemented my non-white dress!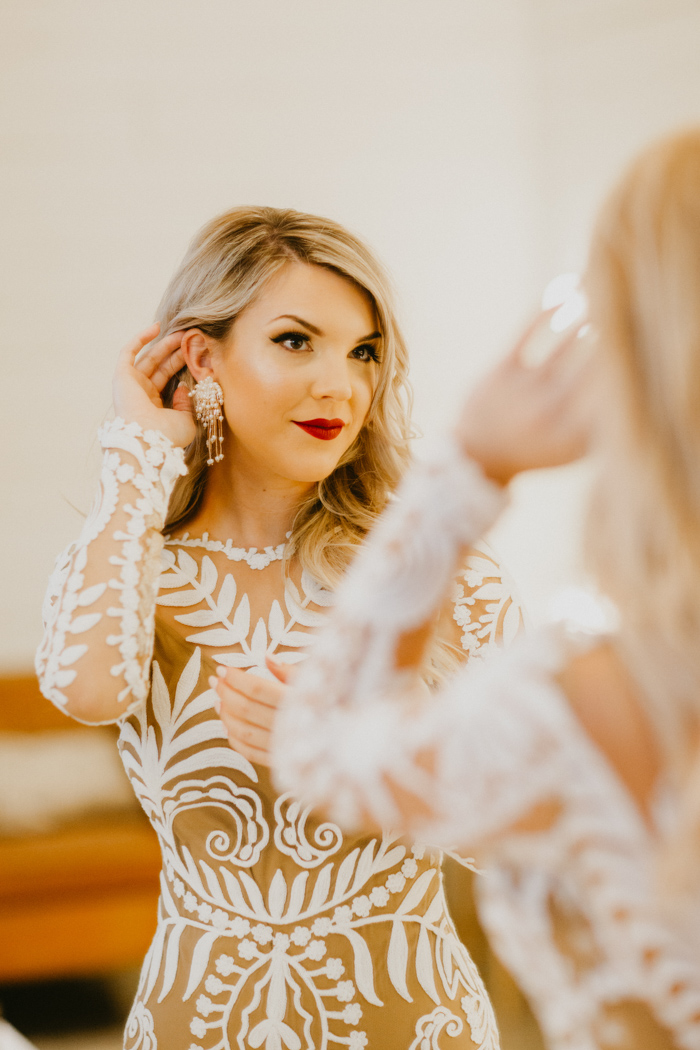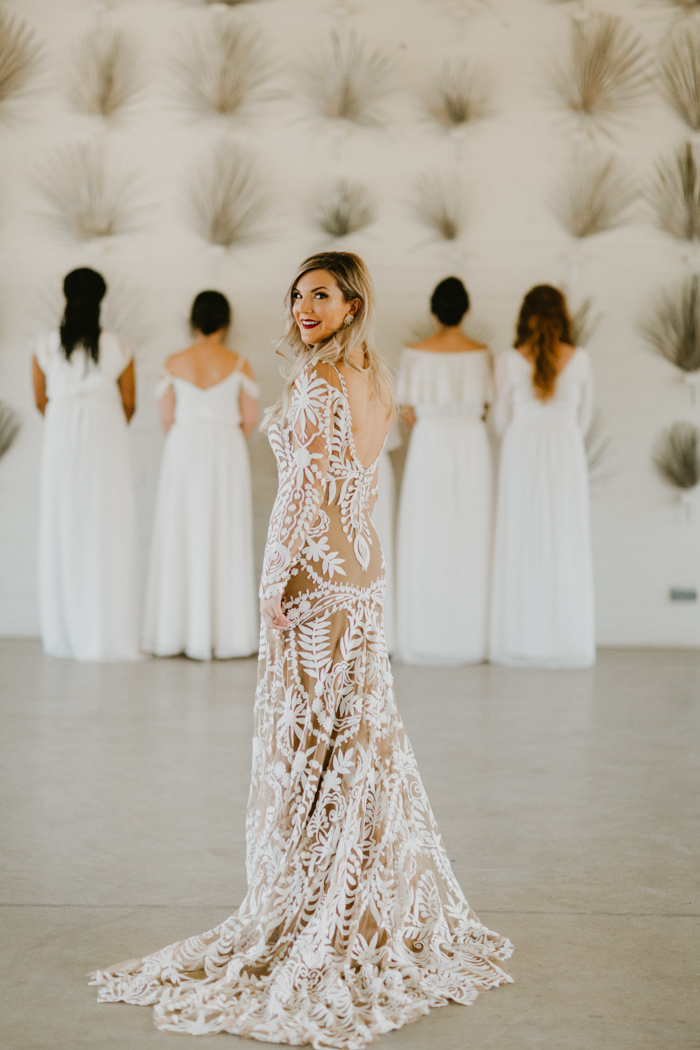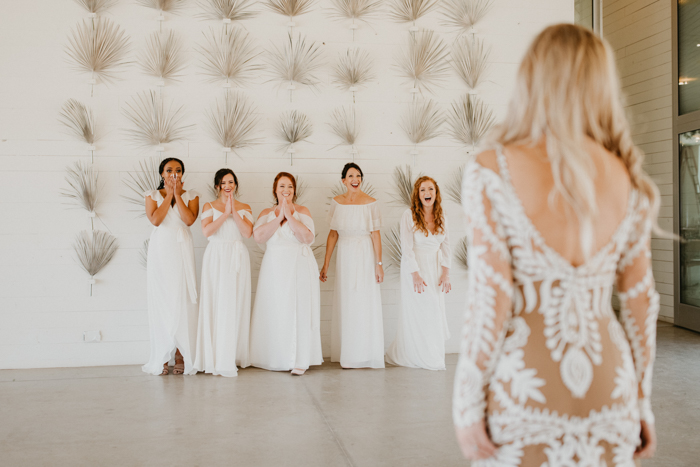 Derek is a committed beer enthusiast, so one of his only design request was the integration of hops in the florals and decor. A friend of his in Washington grew hops and sent about a dozen vines to our florist, who did an excellent job integrating the cones on the altar platform, at place settings for the head table, and in the gentlemen's boutonnieres. He also brewed a rye barrel-aged dessert stout with one of his groomsmen, which they aptly named, "Groom's Cake." It was a huge hit — the wedding nearly blew the entire keg of it, even at 11.5% ABV!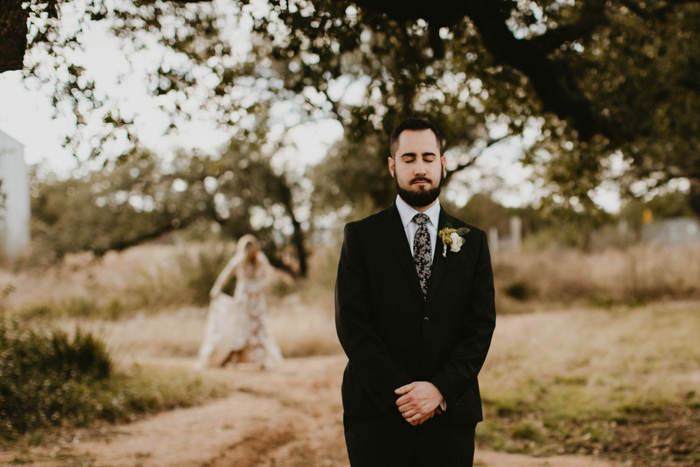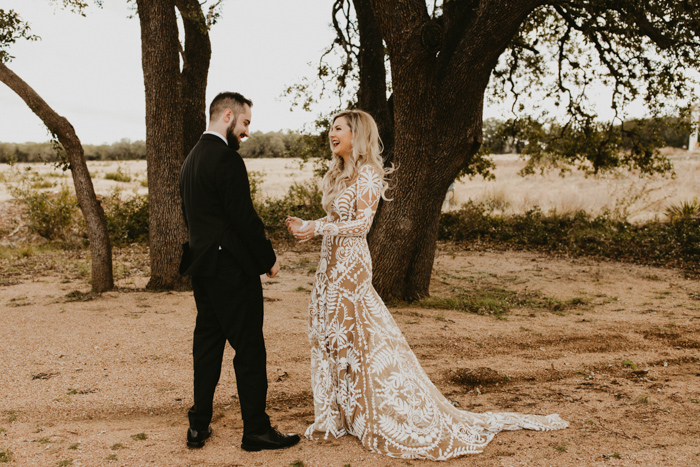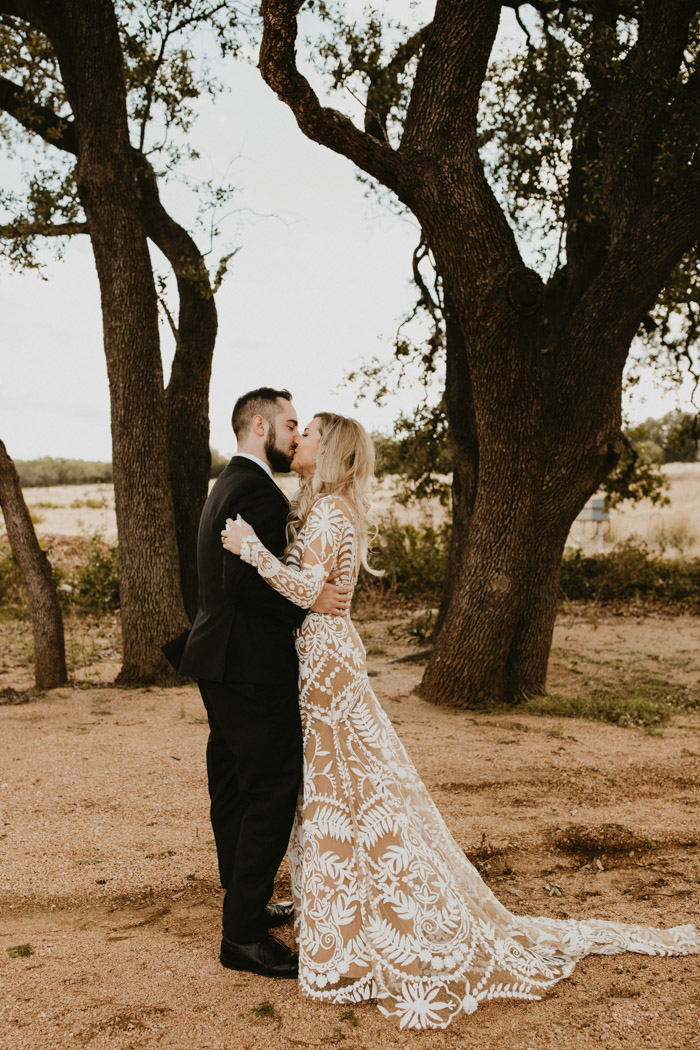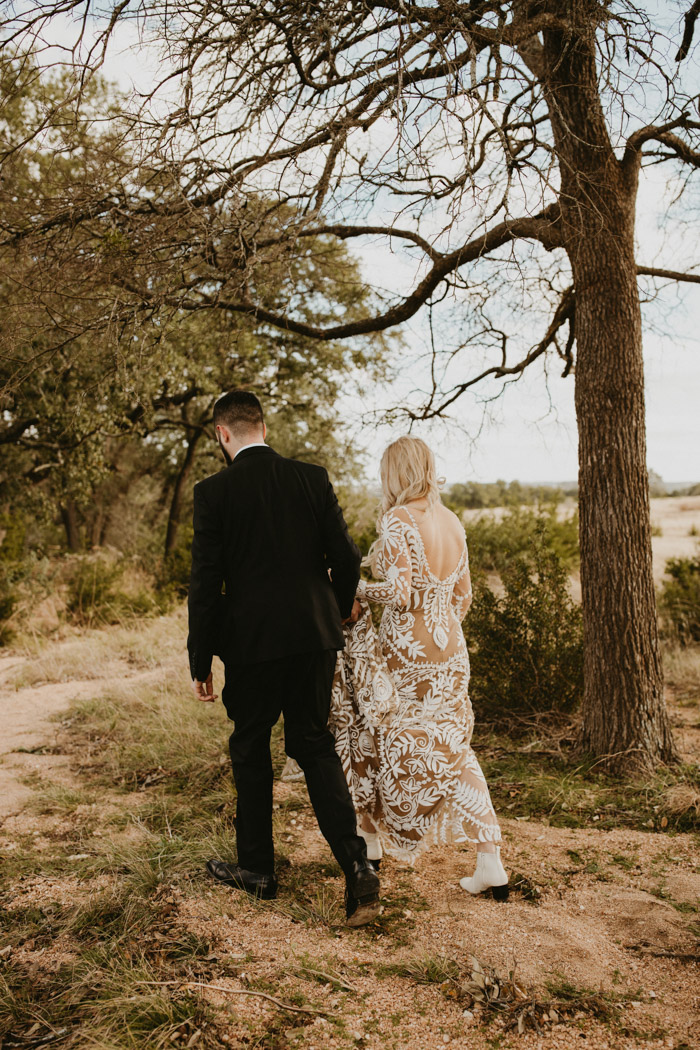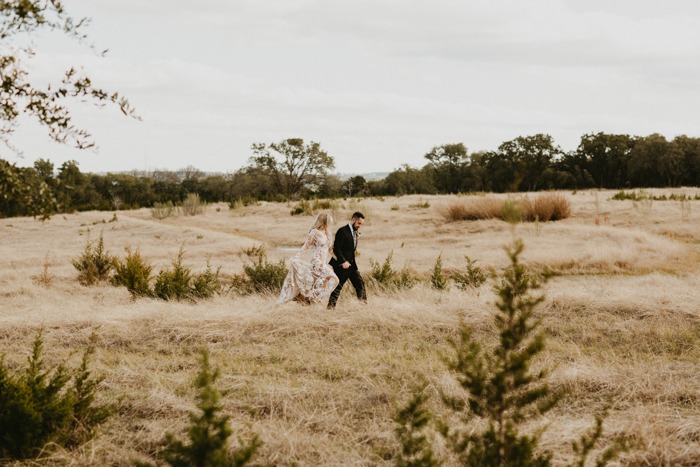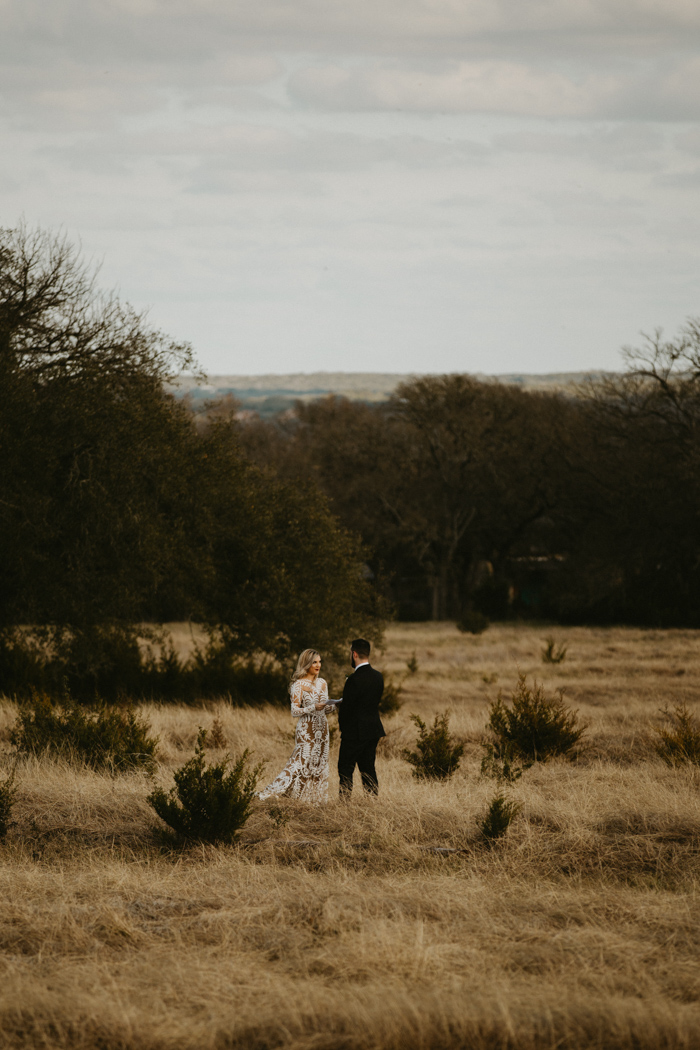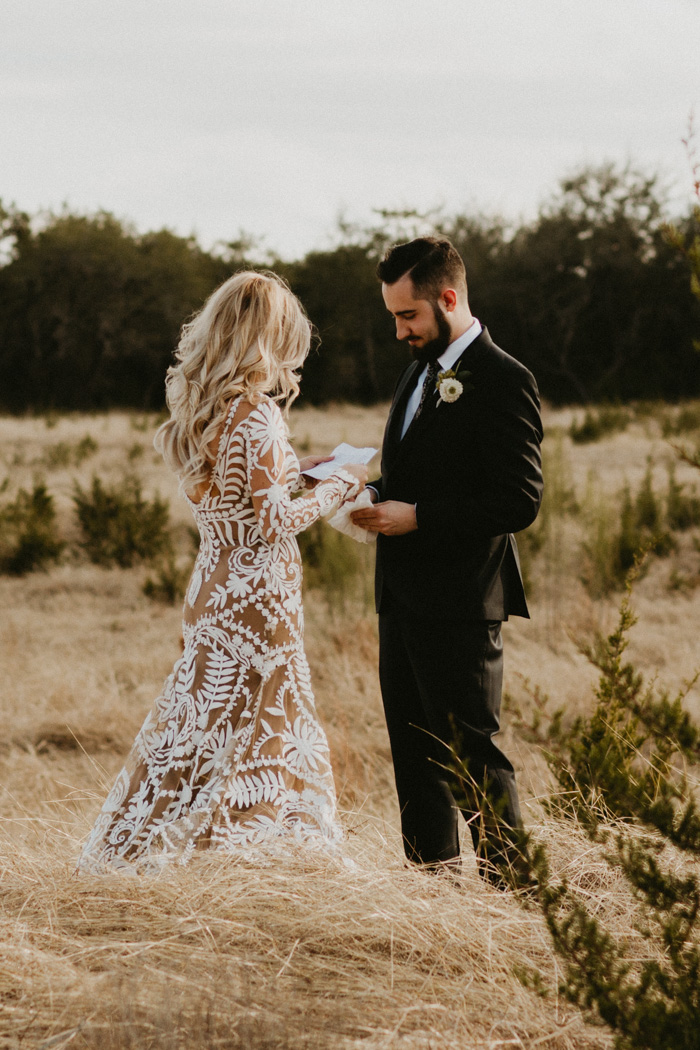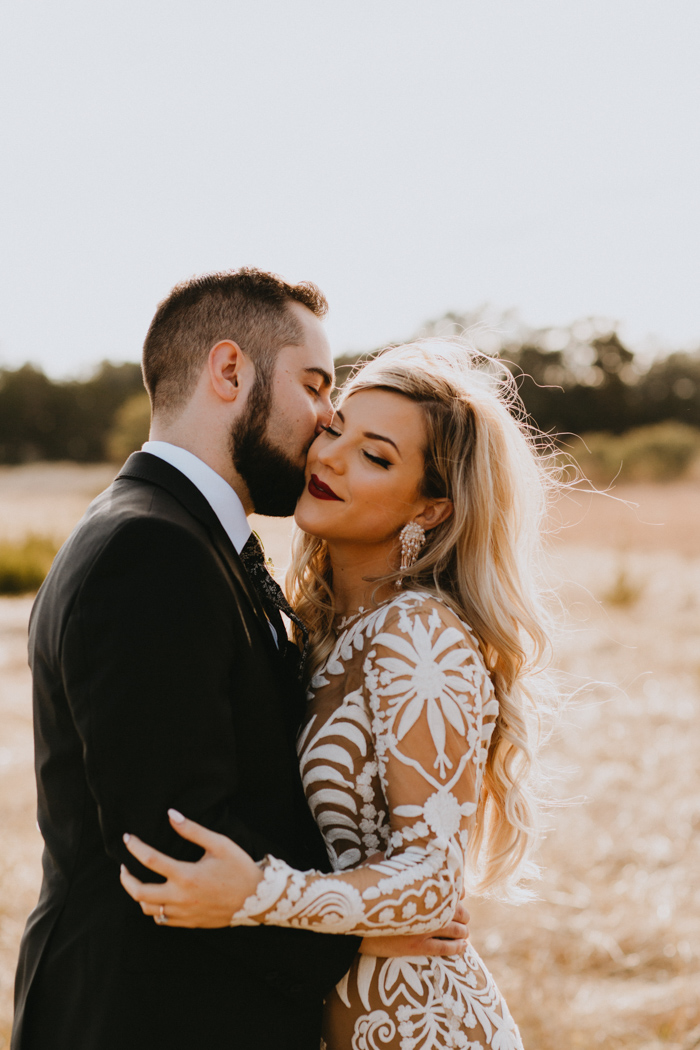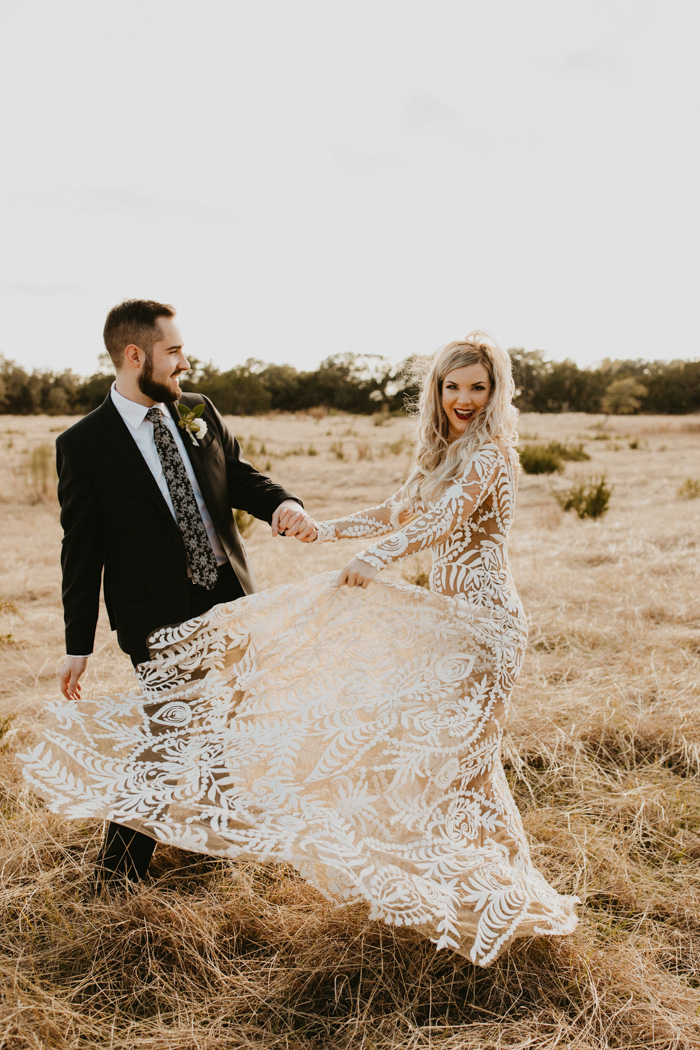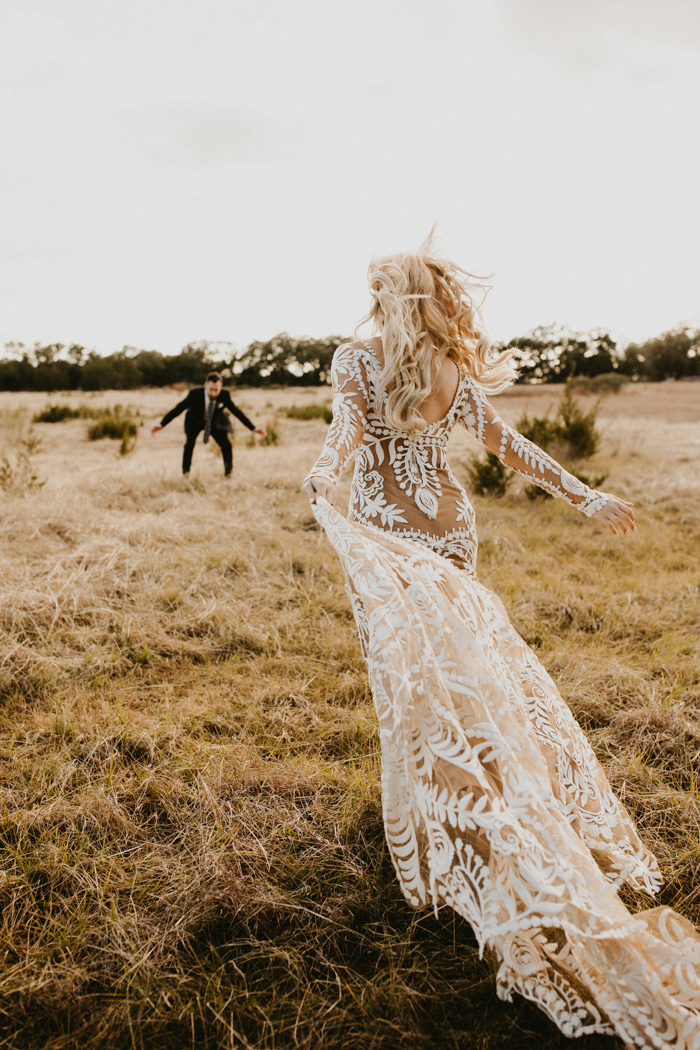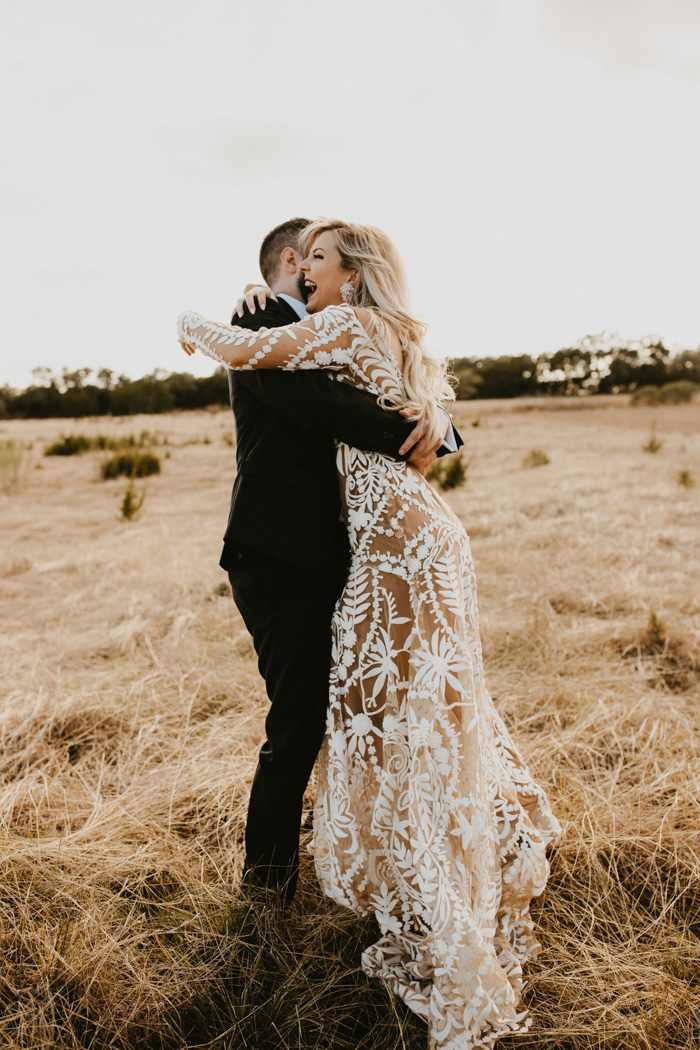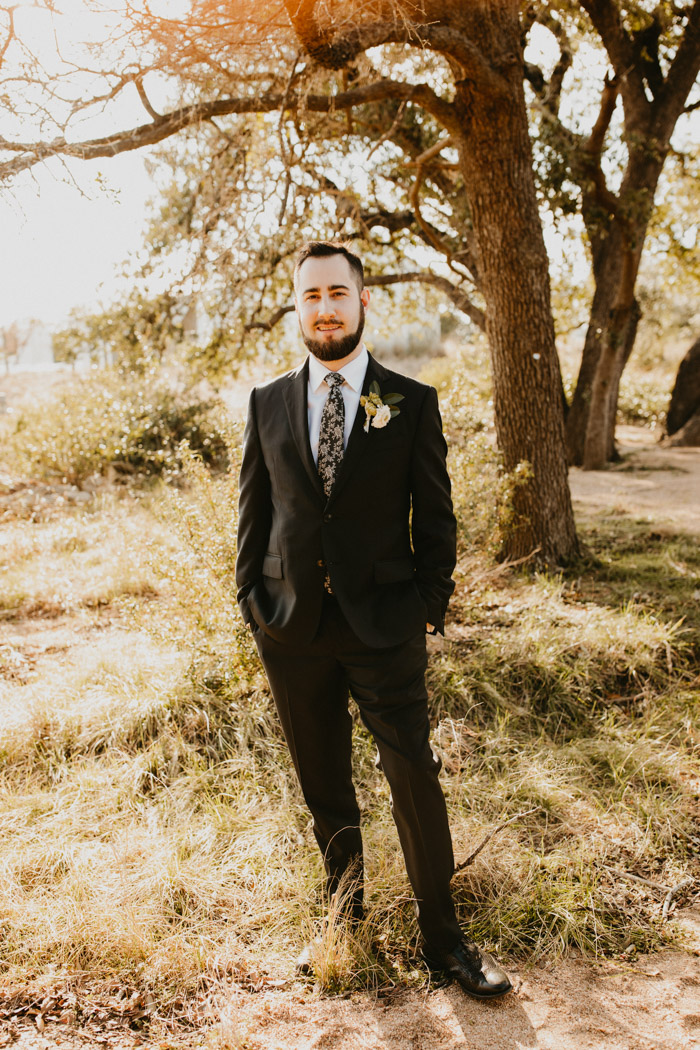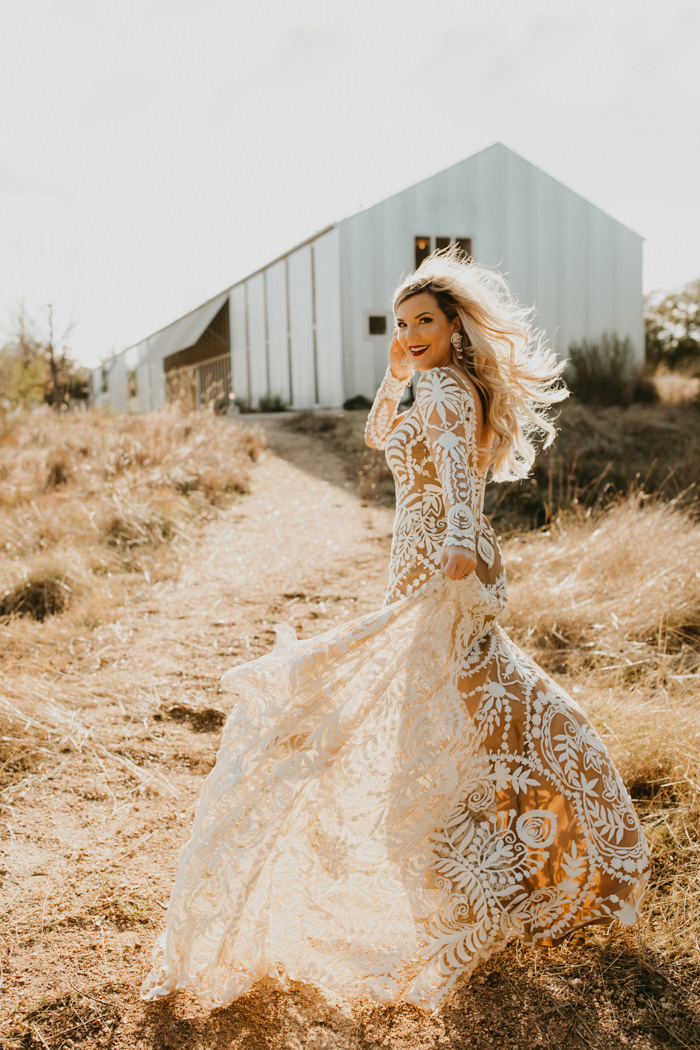 We knew early on we wanted to have a destination wedding in Austin. It's a city we've visited together many times and we were so excited for our attendees to get to experience it! We both visited the venue on separate occasions and equally fell in love with it. Because Texas weather is famously unpredictable, we wanted a venue that had an outdoor ceremony space, an indoor reception space, and a solid weather contingency plan. The Prospect House really had it all!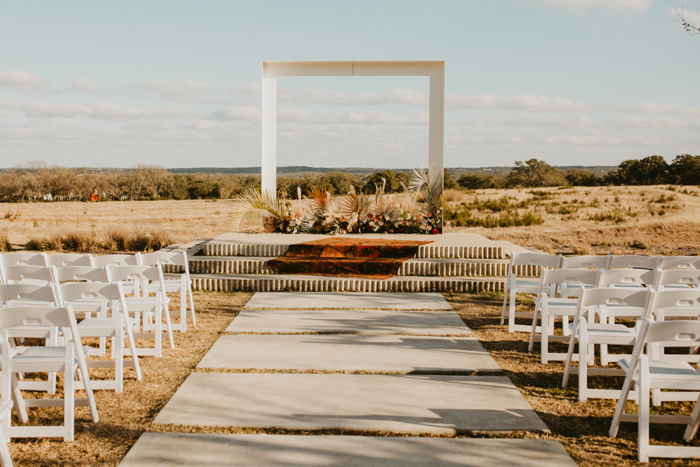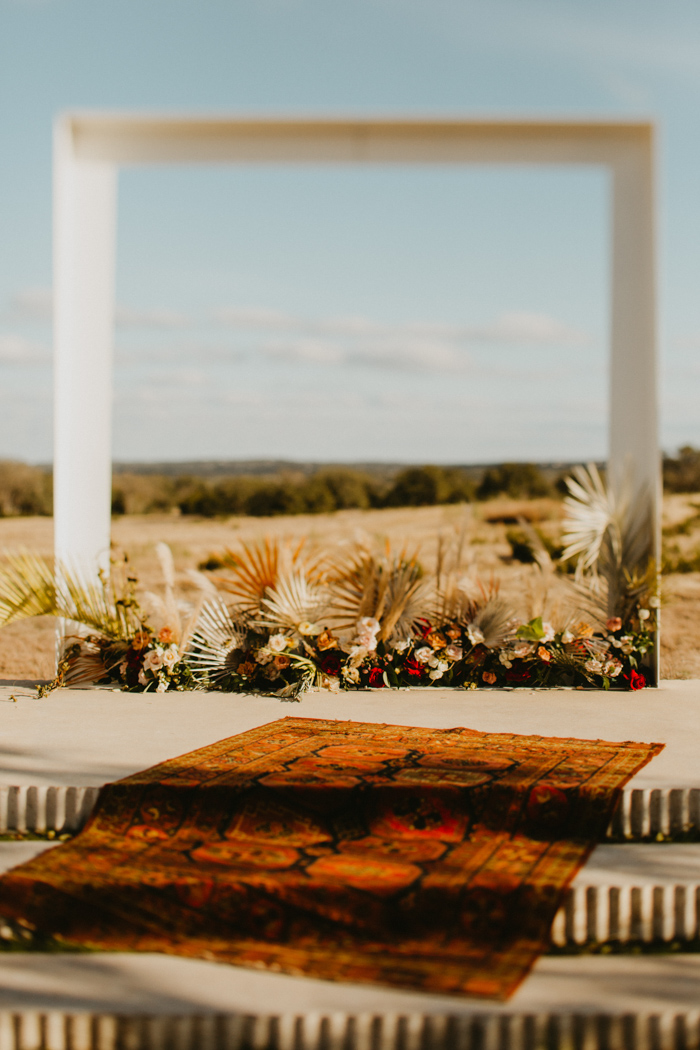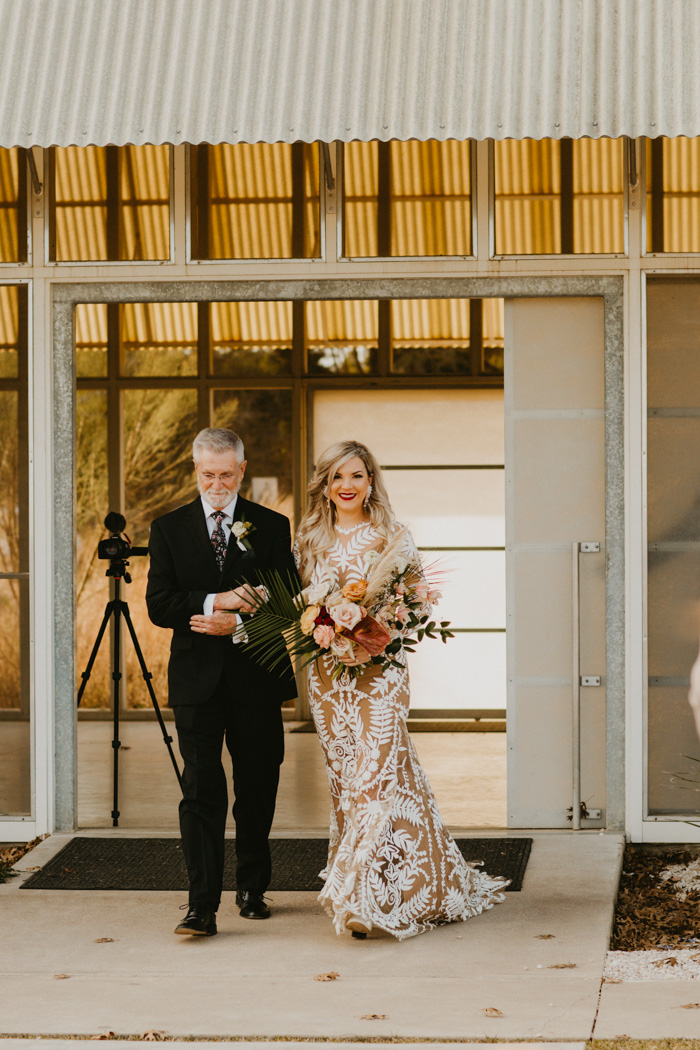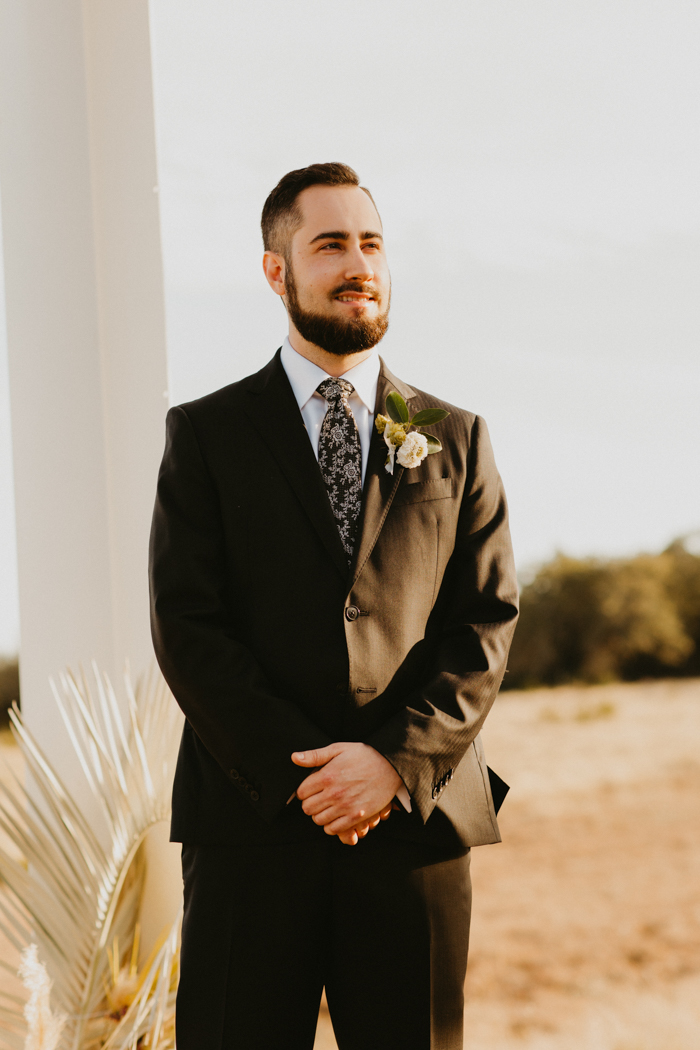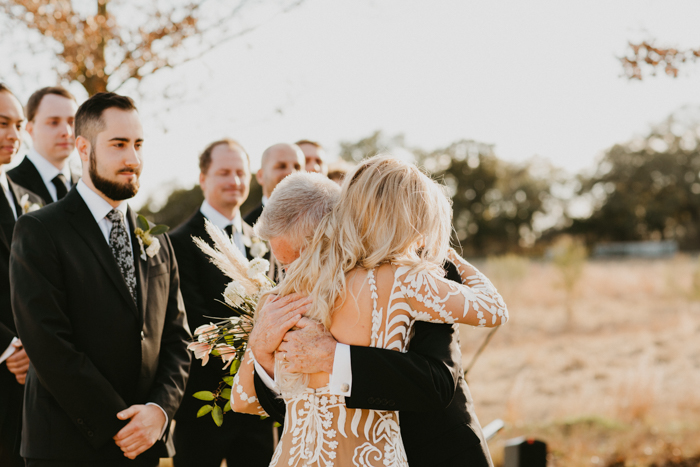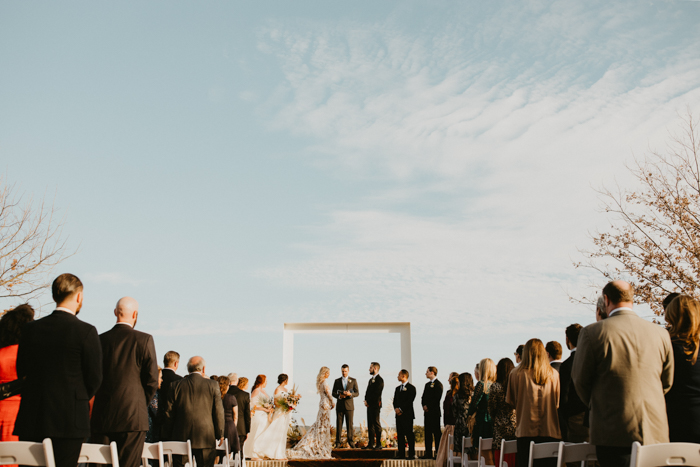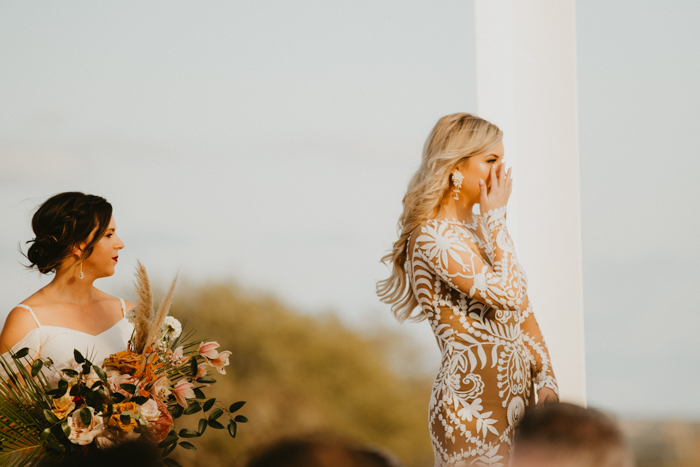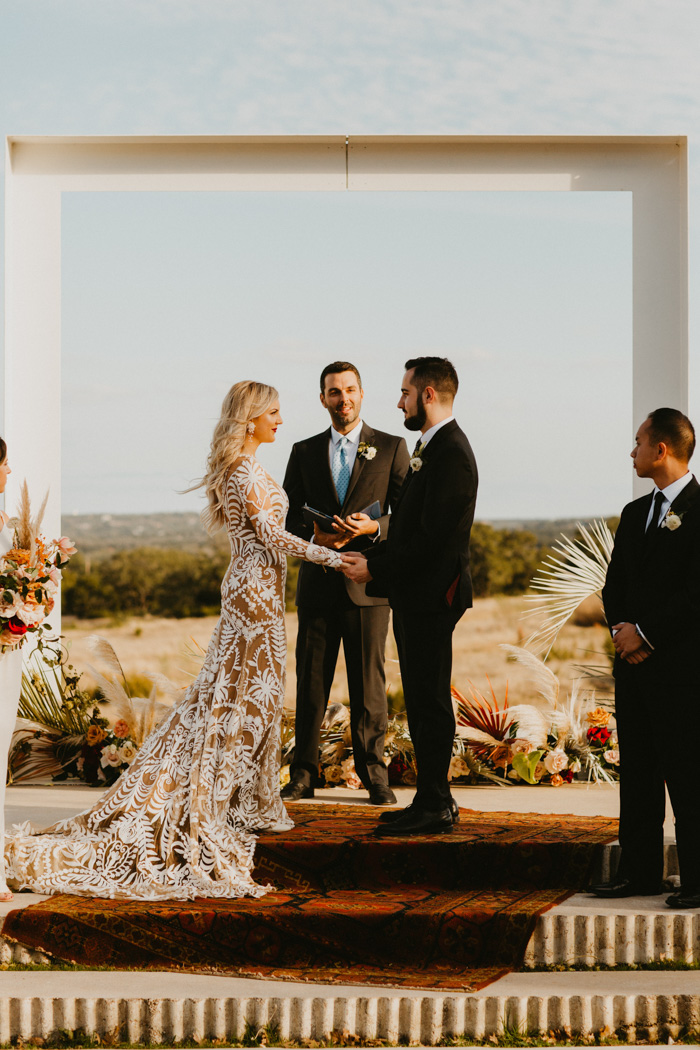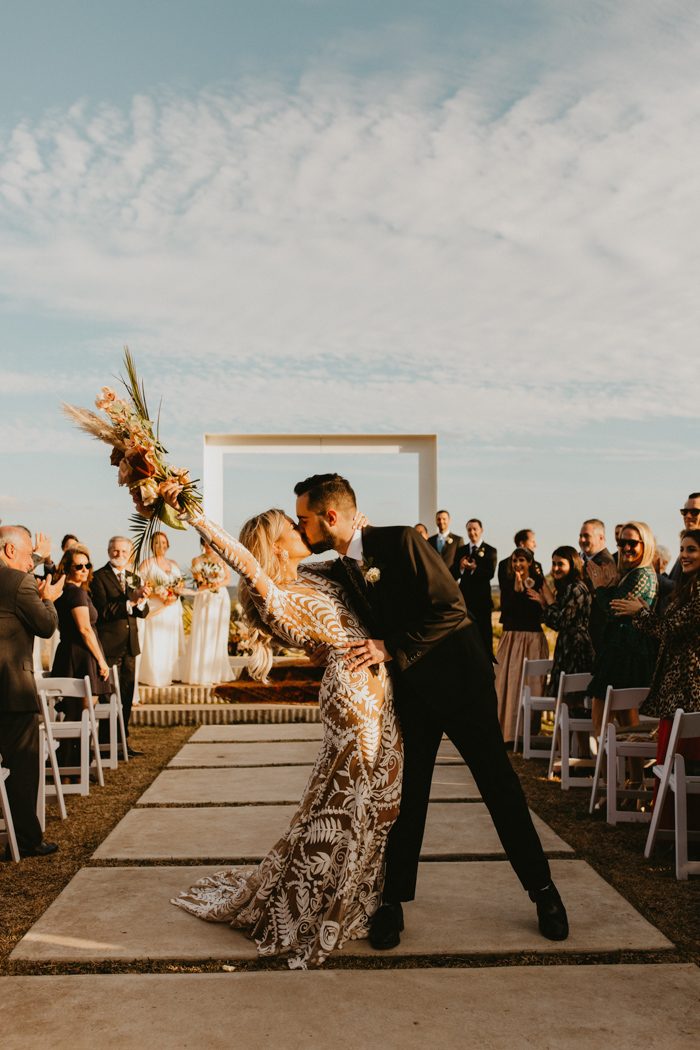 Working with our photographer Shannon, of Century Tree Productions, was such an amazing experience. She made us feel comfortable, and we had fun! She allowed me to collaborate with her and share images leading up to the wedding and truly shared in my vision of what I wanted our wedding photos to look. In the end, she did an even better job than we could've imagined!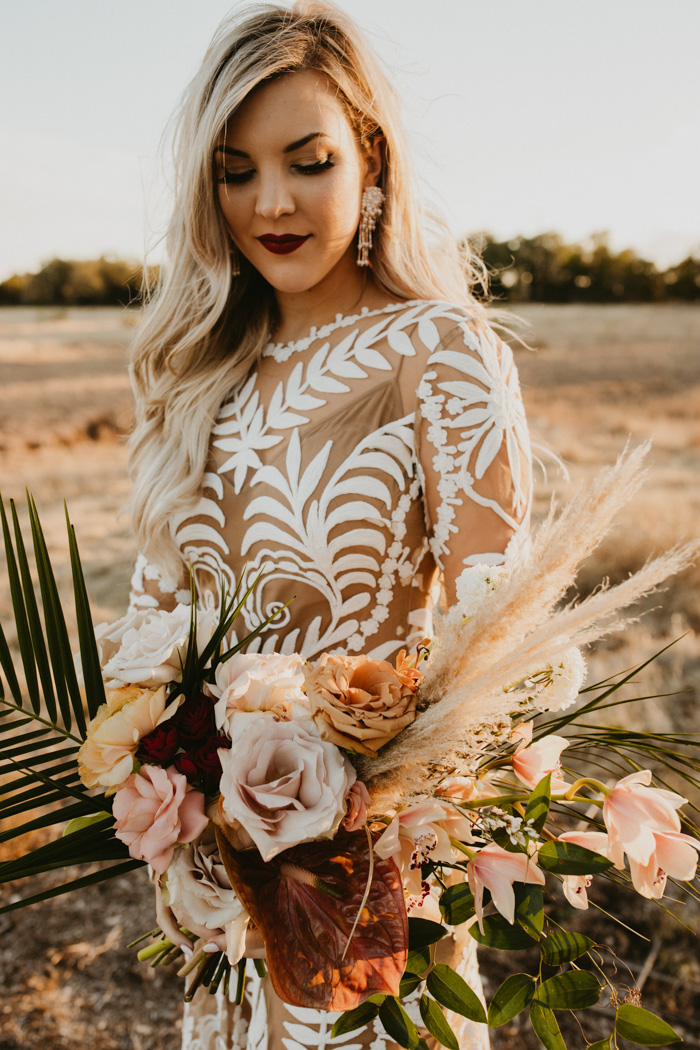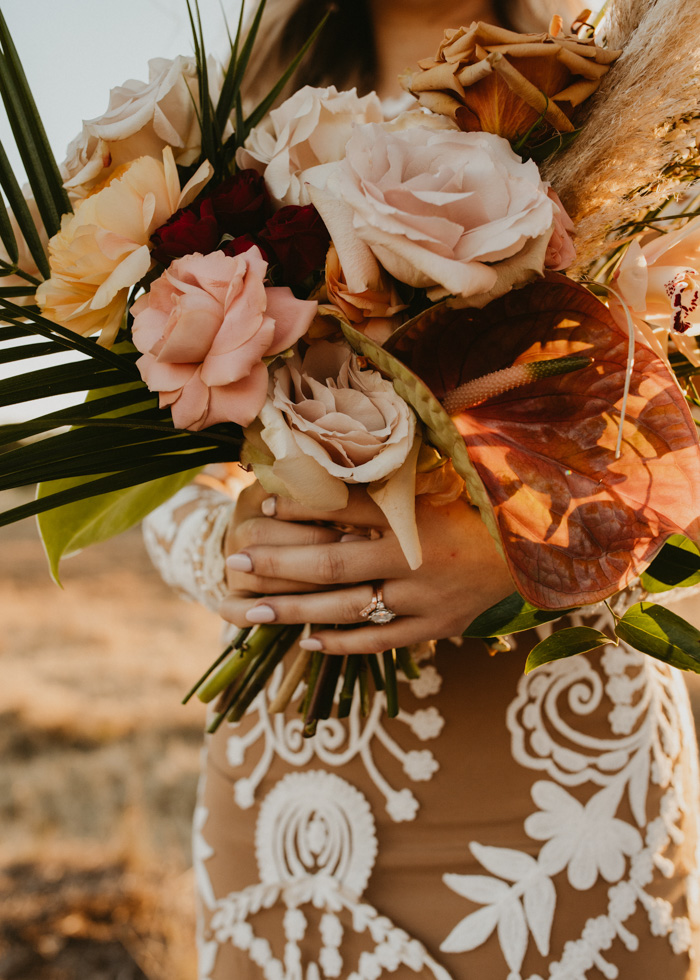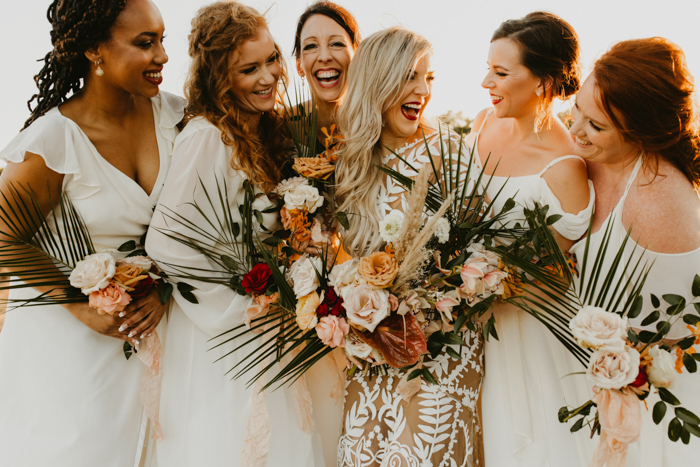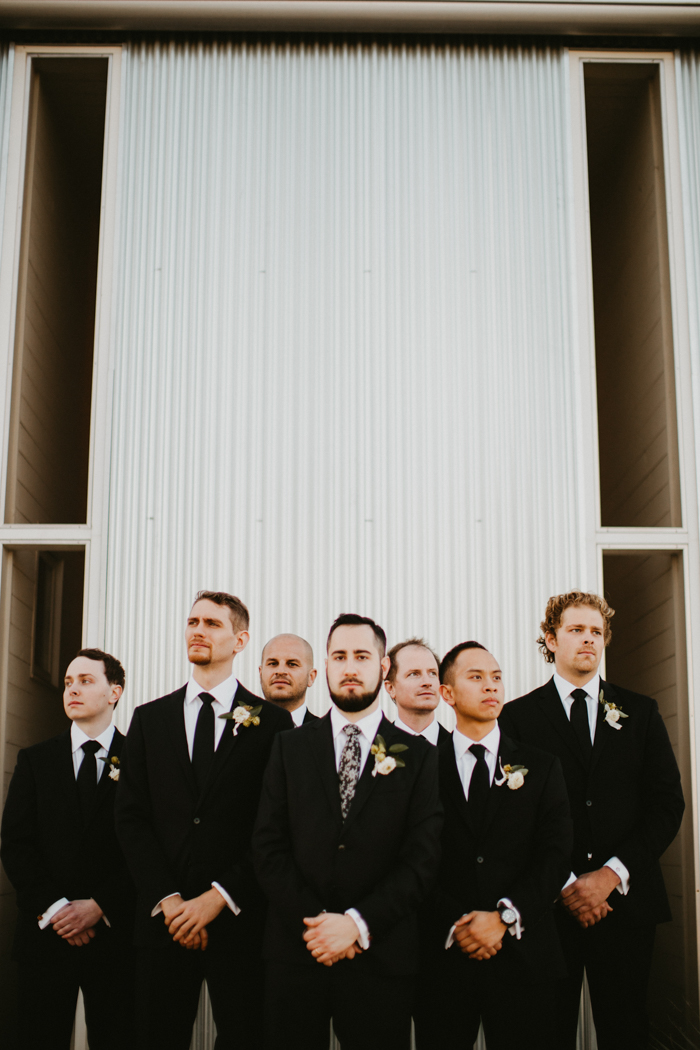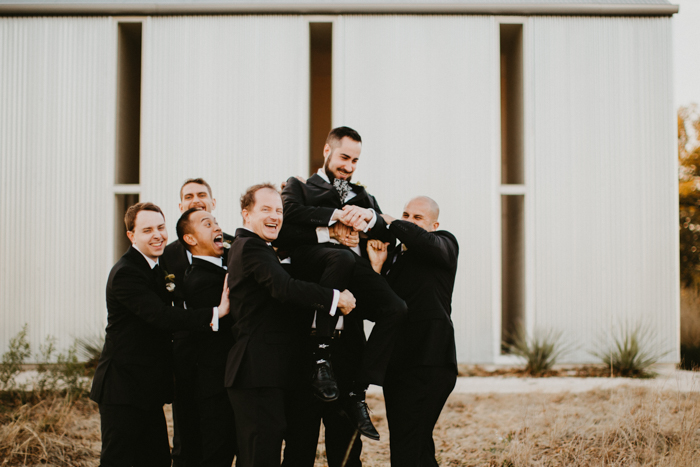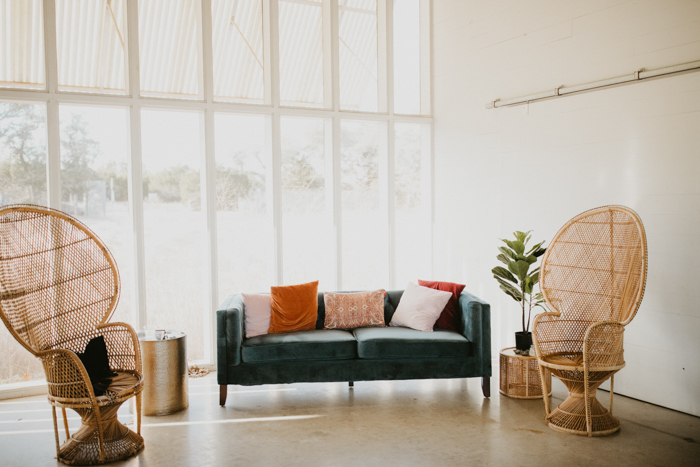 Be confident in your vision and what you want, but be prepared to display flexibility. Not everything will go exactly as planned — nothing this important ever does — so remember to take a couple of breaths, clear your head, and think about exactly how you want to deal with everything in those critical moments. It really will all be okay; we promise!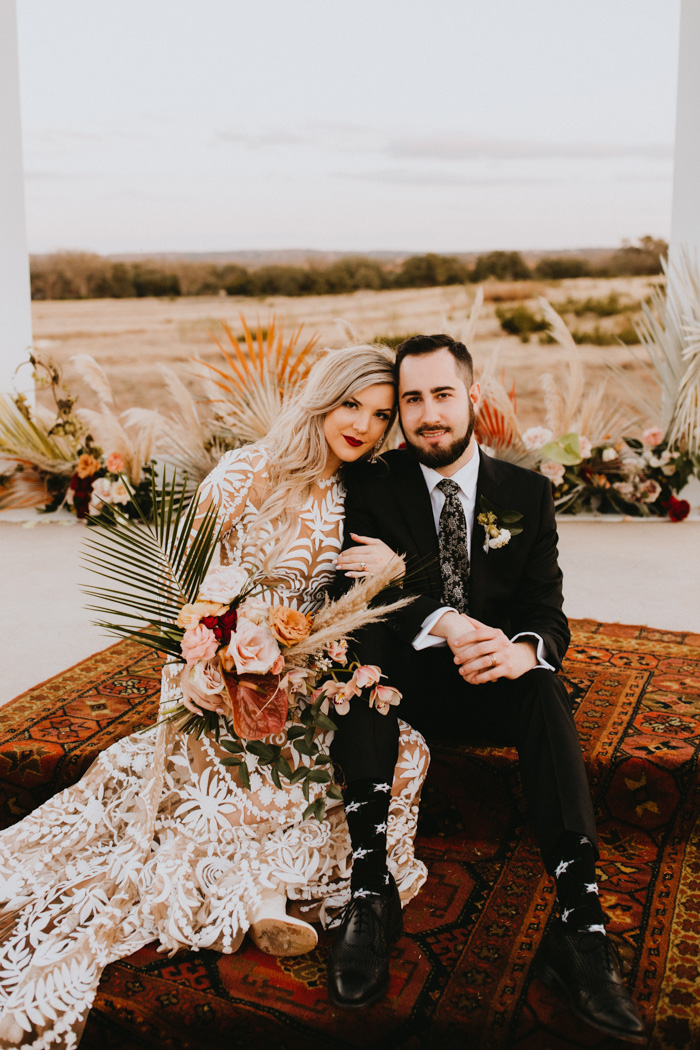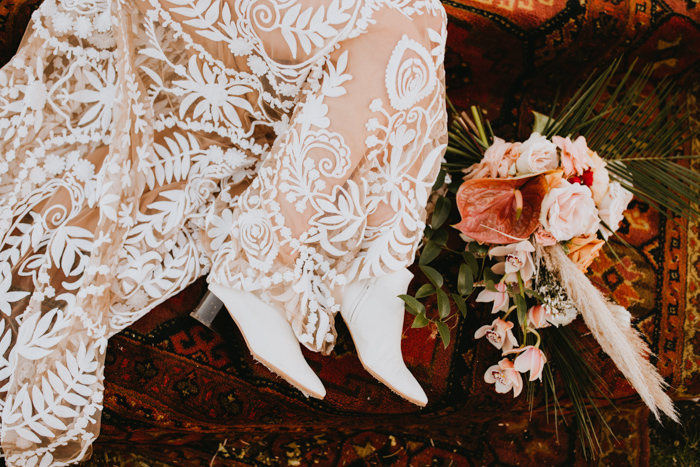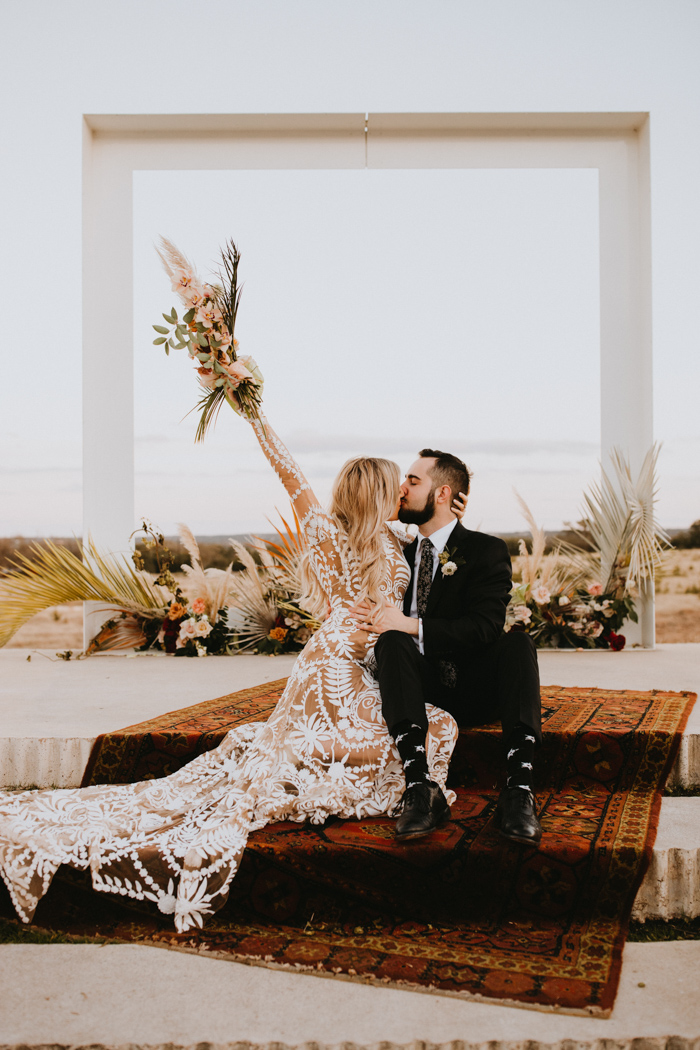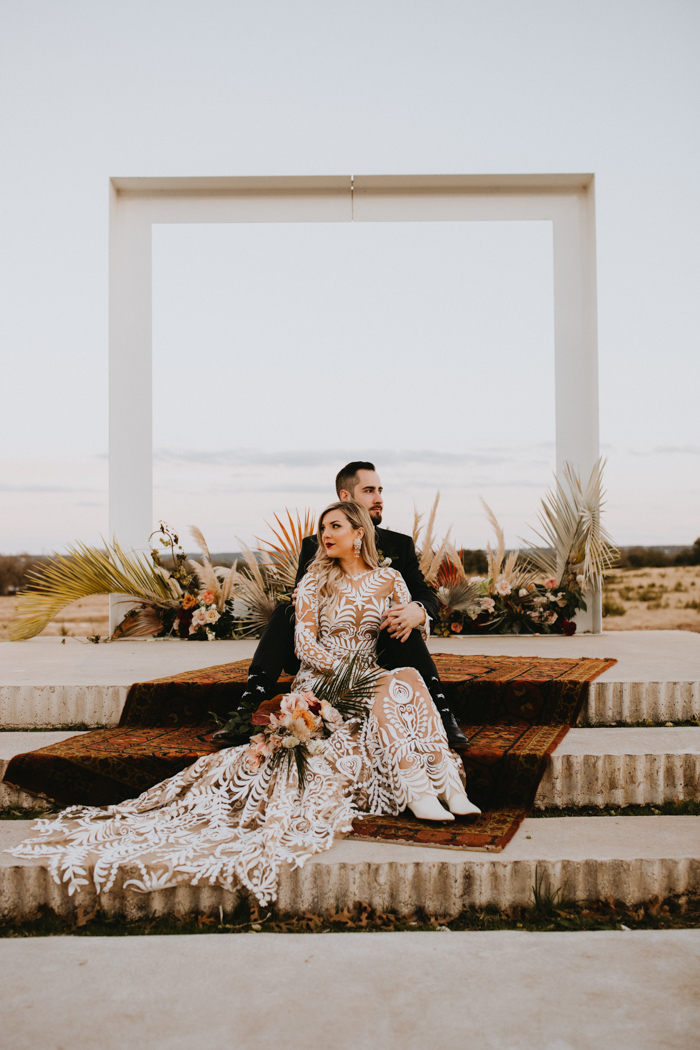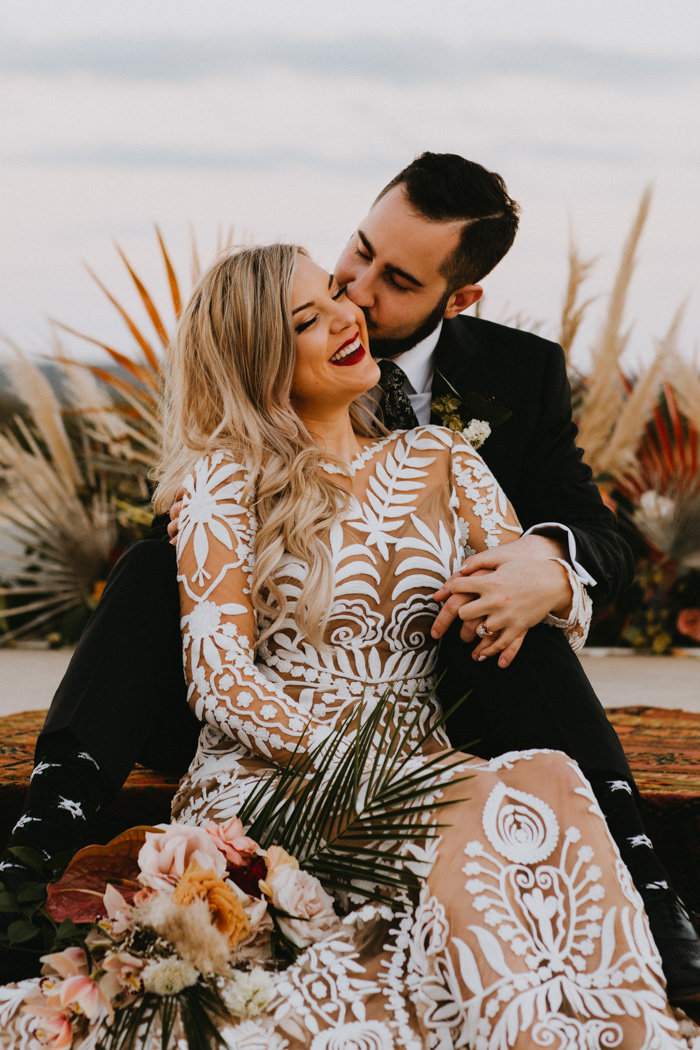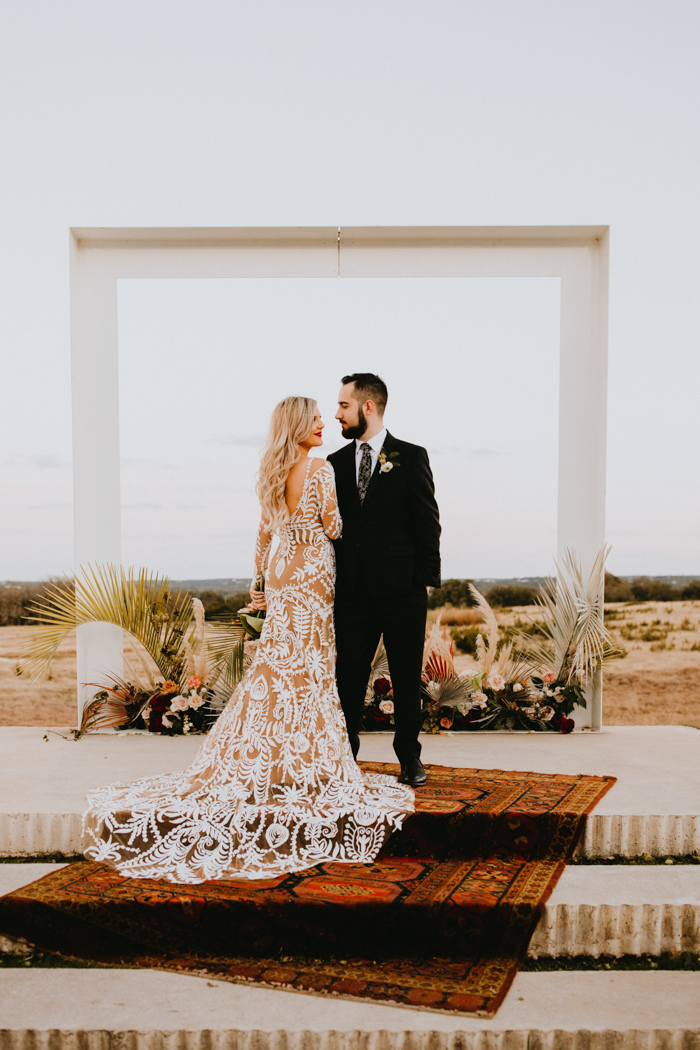 We went with more of a palette rather than specific colors to go along with our boho theme. We stuck to a palette of cream, blush, rust, and pops of burgundy. I wanted things to look organic and natural in a way rather than a few set colors.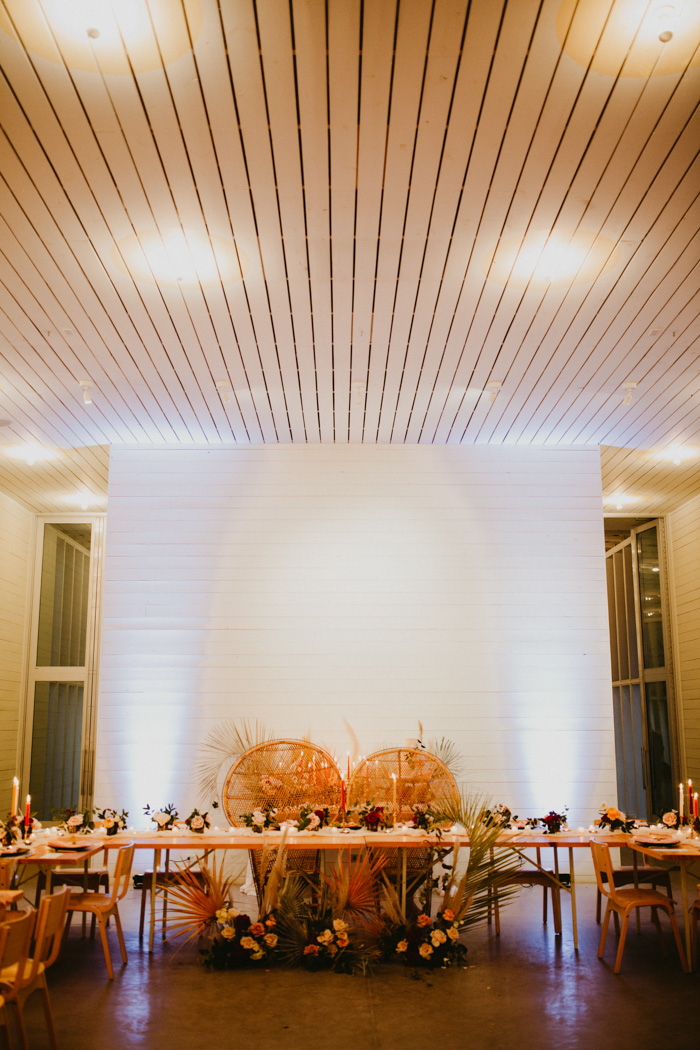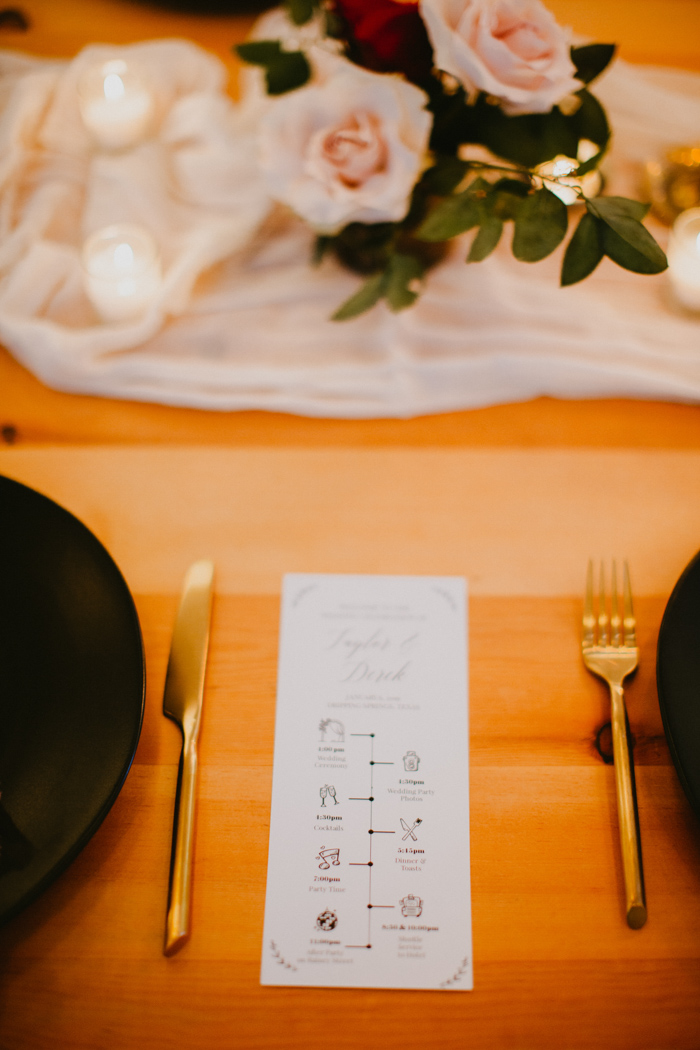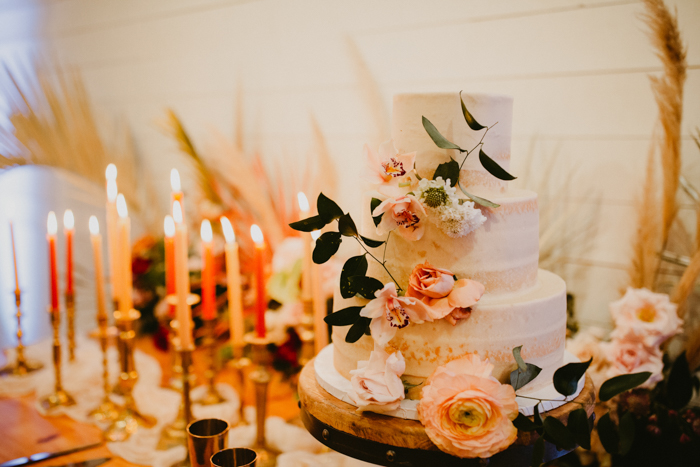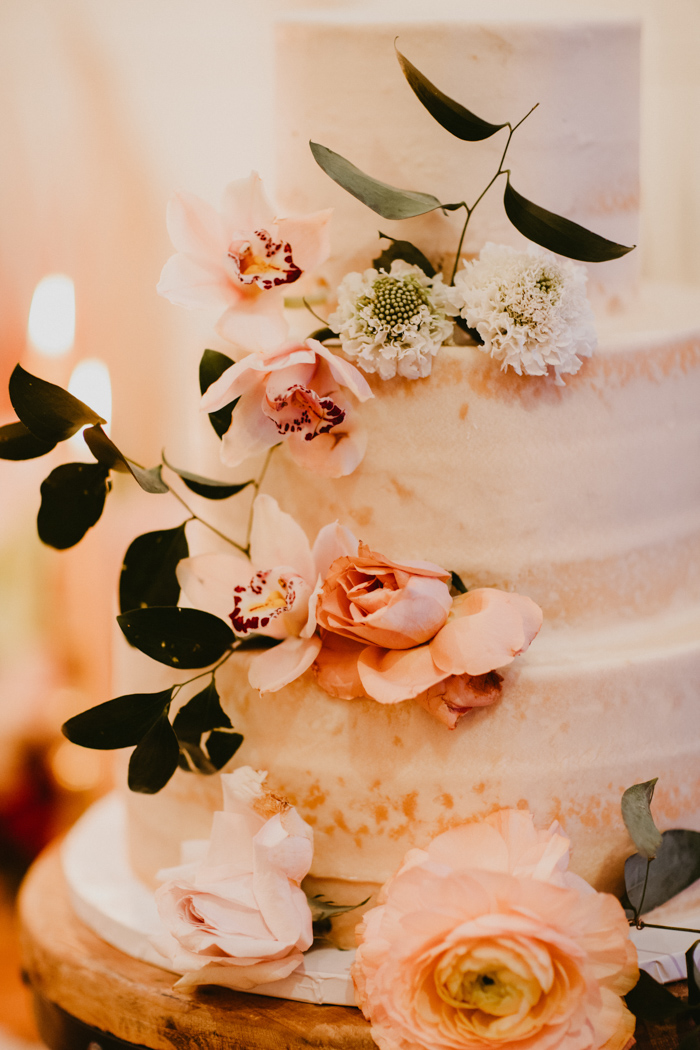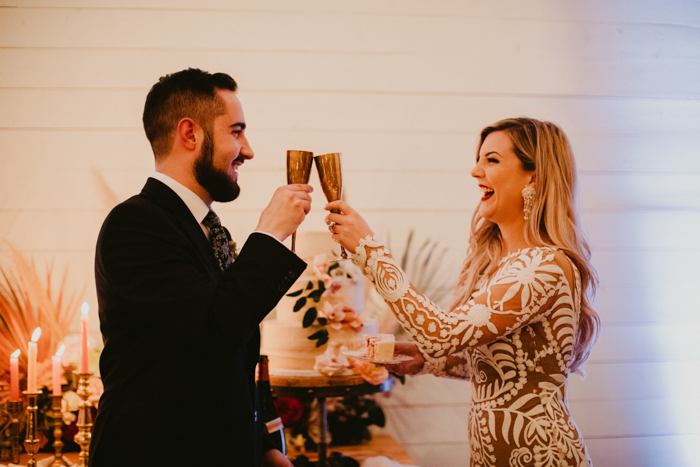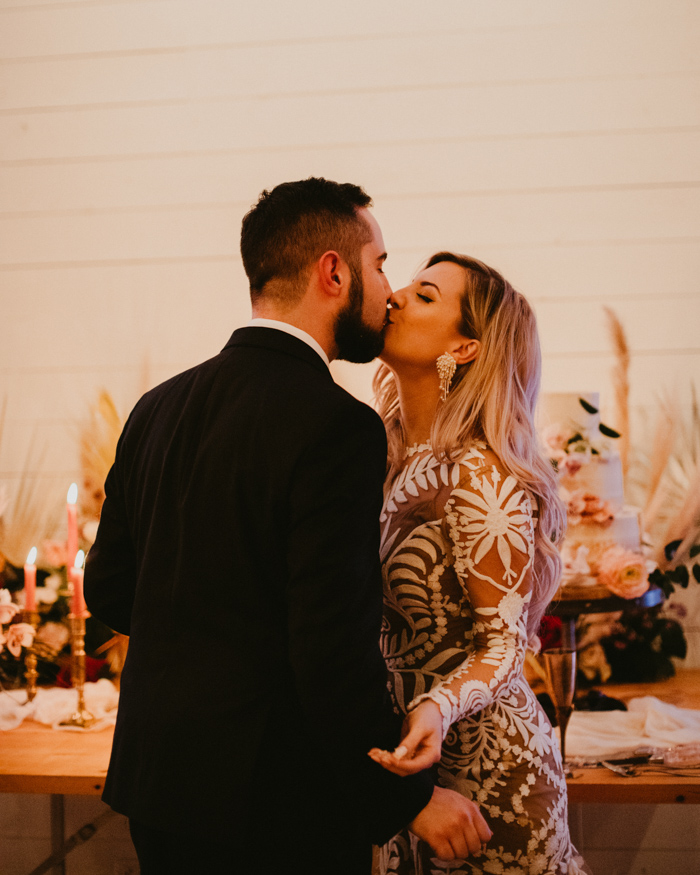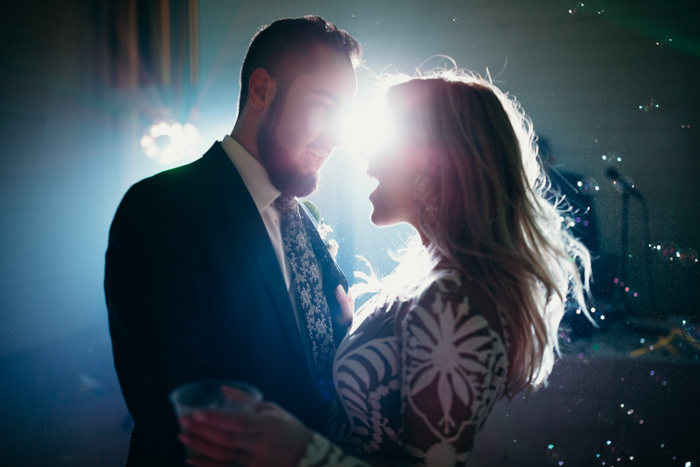 Our most memorable part of the day was our private dance at the very end of the night. Our photographer suggested we do this, and we were SO happy we did! While everyone gathered outside for the sparkler exit, we had one final candlelit dance — just us. The day went by so quickly, and it was one of the only moments that we could just be alone together, savor the last few minutes of the night, and reflect on the best day of our lives.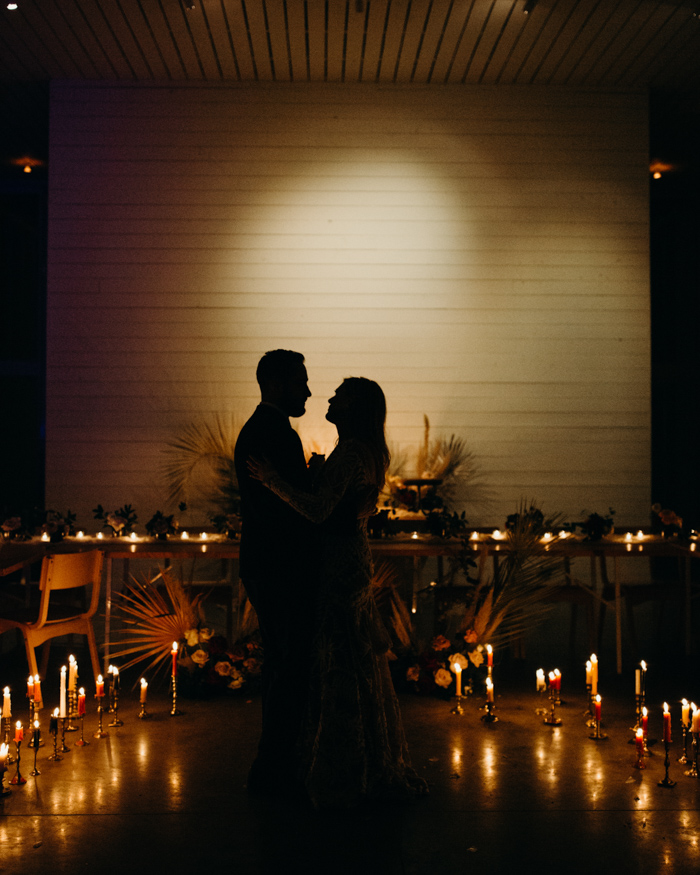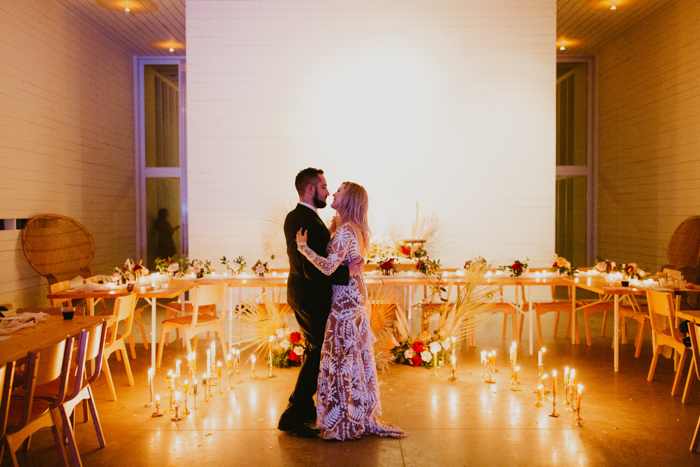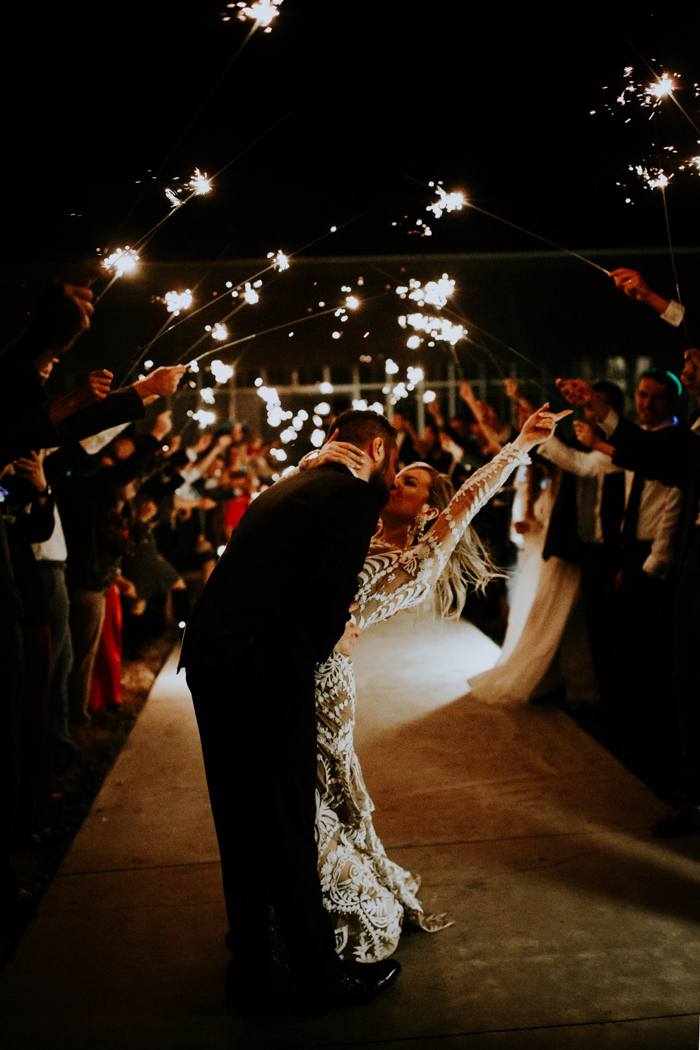 A special thanks to Taylor and Derek for sharing their incredible Austin destination wedding with Junebug! Want to see more of this gorgeous venue? The way this couple brought an Austrian forest to their Austin Prospect House wedding will blow your mind!