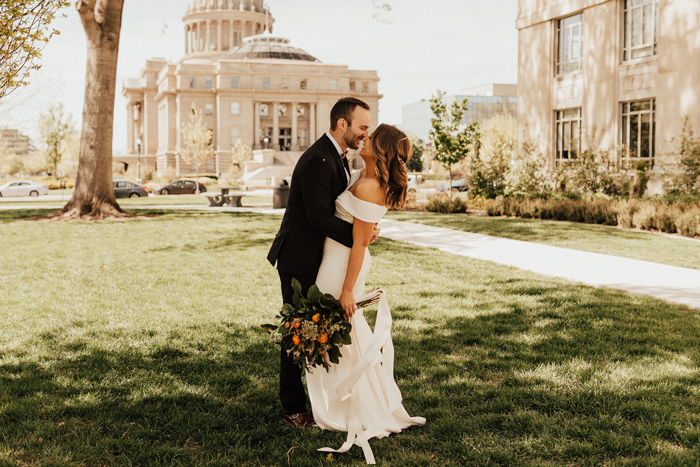 Angie and Alex's downtown Boise wedding was both chic and nontraditional, and bursting with sweet emotion from beginning to end! The couple's rooftop ceremony and reception felt relaxed while showcasing a slightly edgy vibe that was uniquely them. Plus, the combination of a classic black and white palette with a trendy rust accent made the entire day feel modern and romantic. It's hard to imagine anything sweeter than the moments Rosie Nary Photography captured of Angie and Alex, especially during their private first look. Seriously, prepare your hearts!
The Couple:
Angie and Alex
The Wedding:
Marriott Residence Inn Boise Downtown Center, Boise, Idaho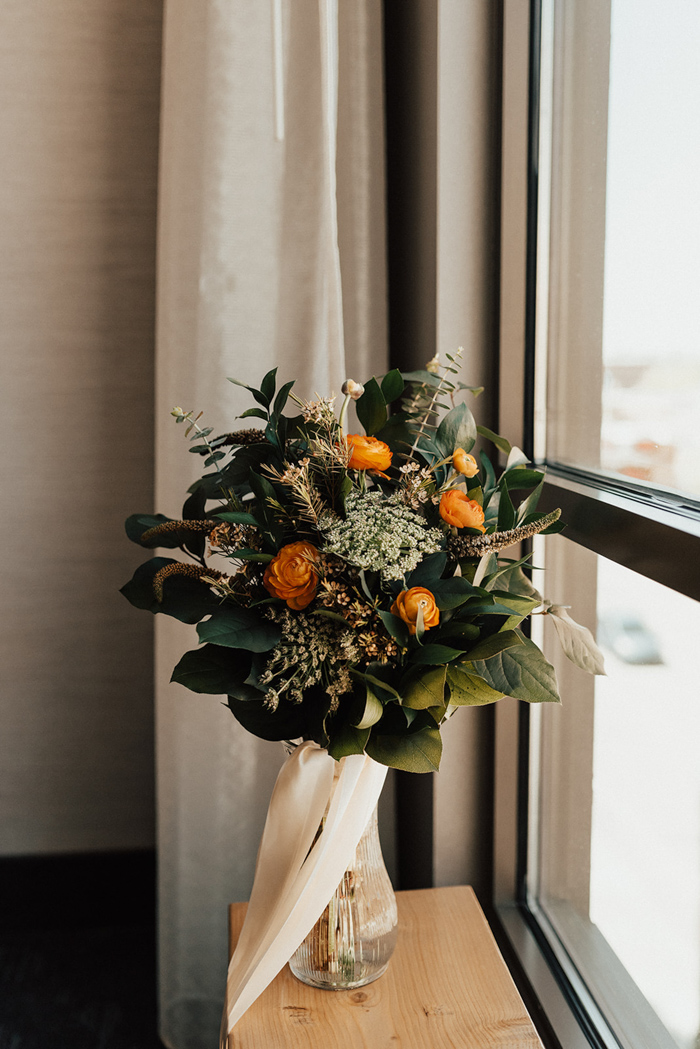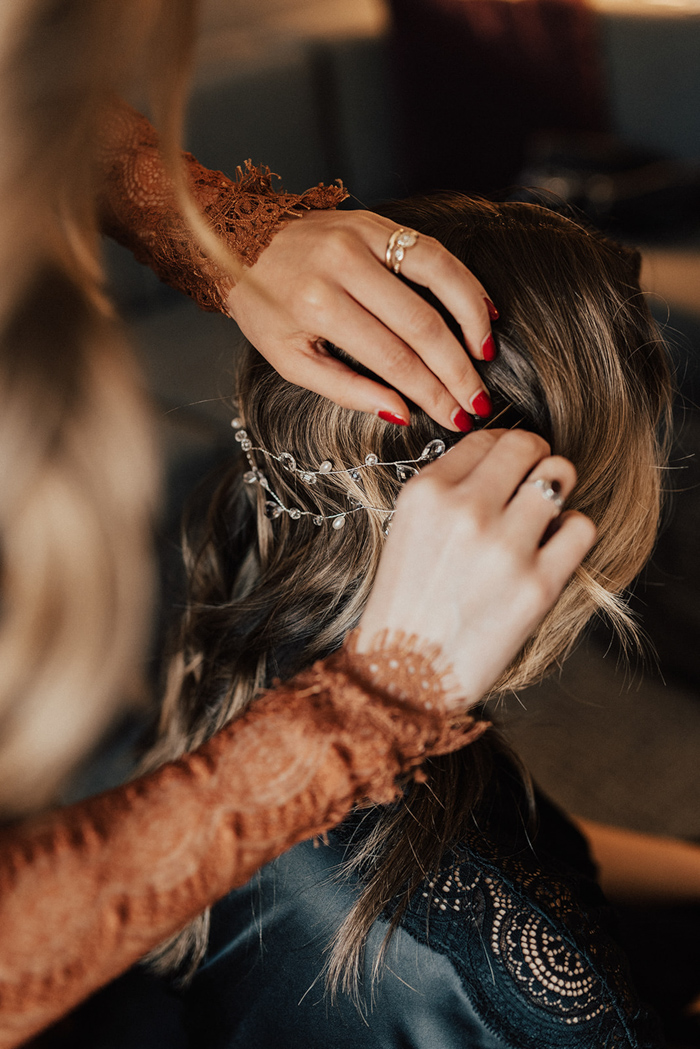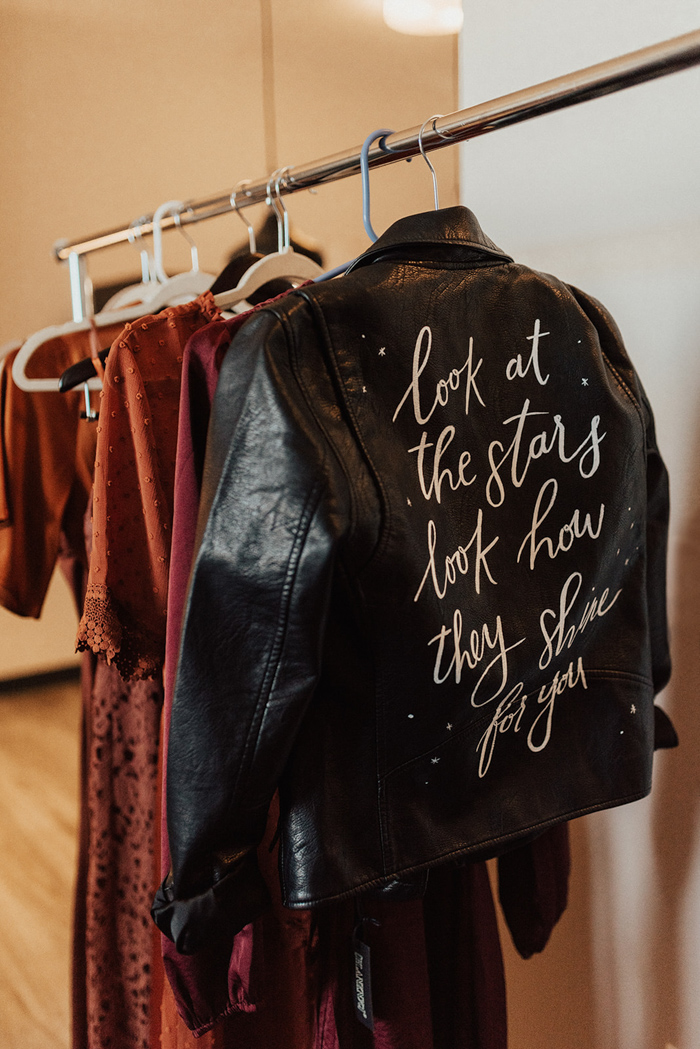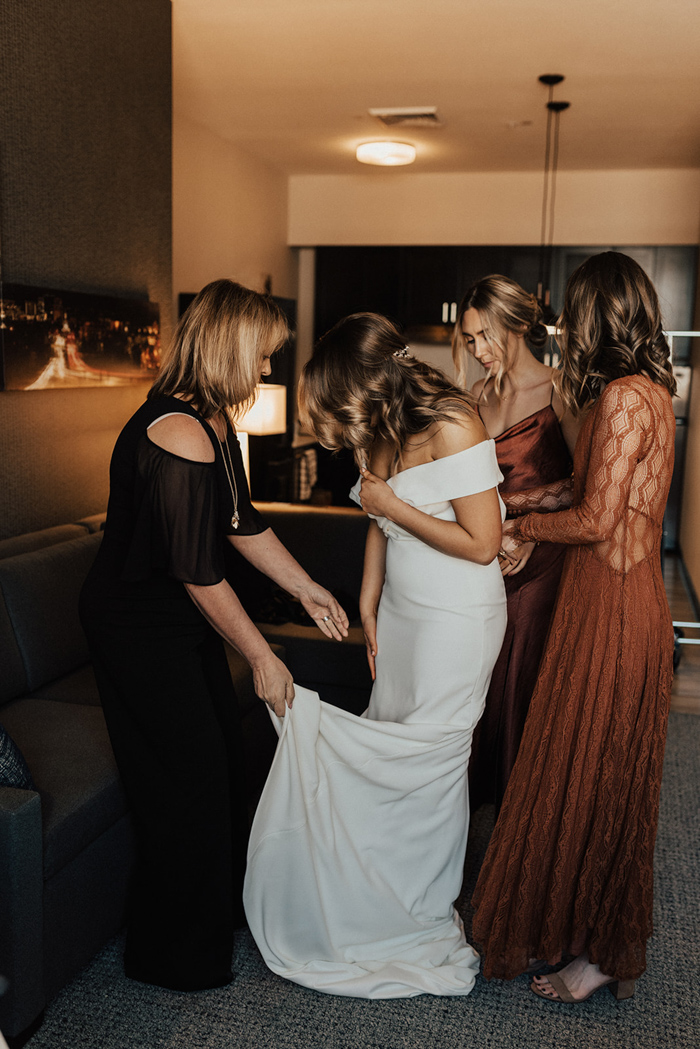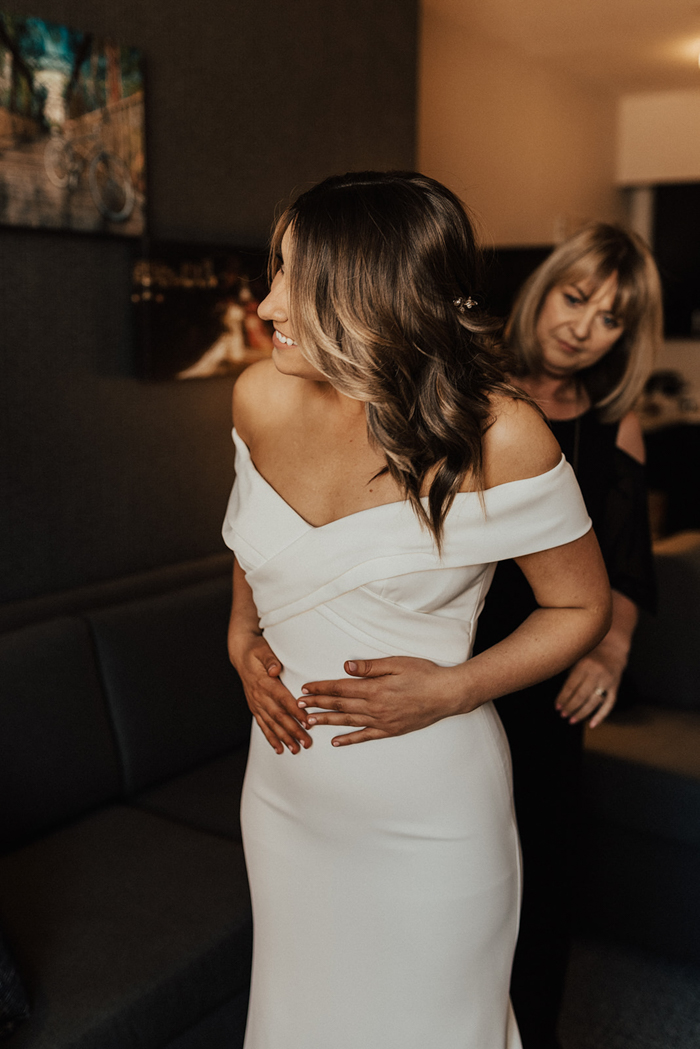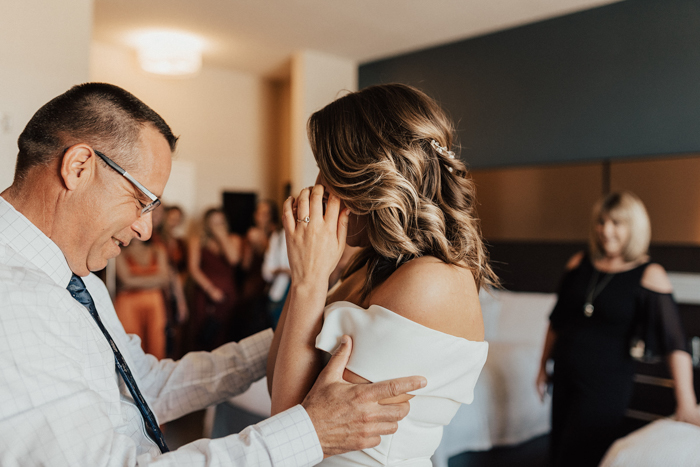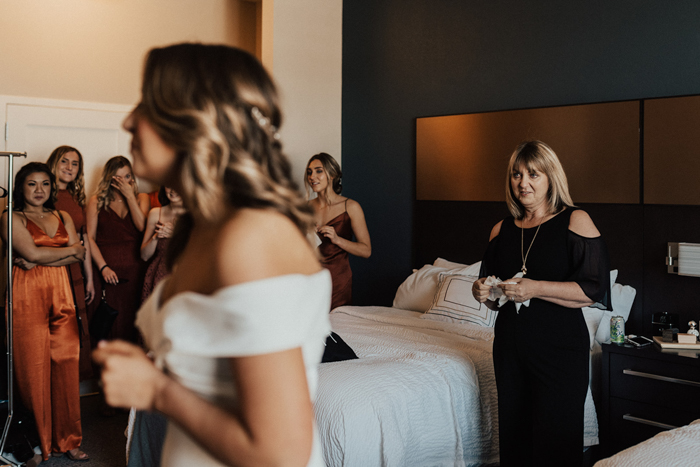 Making sure we spent time together on our wedding day was the most important thing to me. Opting for an early first look, taking pictures together throughout the day, having a sweetheart table for just the two of us during dinner, and then having a low key reception where we could mingle with our friends and family. In fact, we even ran to get a coffee together the morning of just because. Having a timeline and wedding that allowed us to spend time together all day was the number one thing I wanted.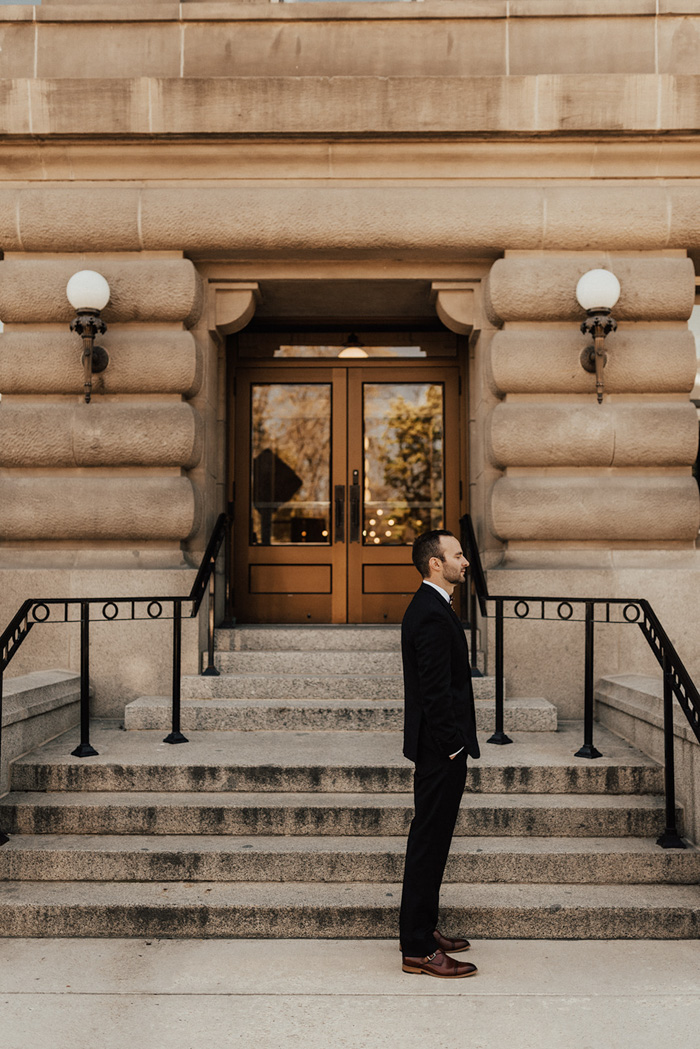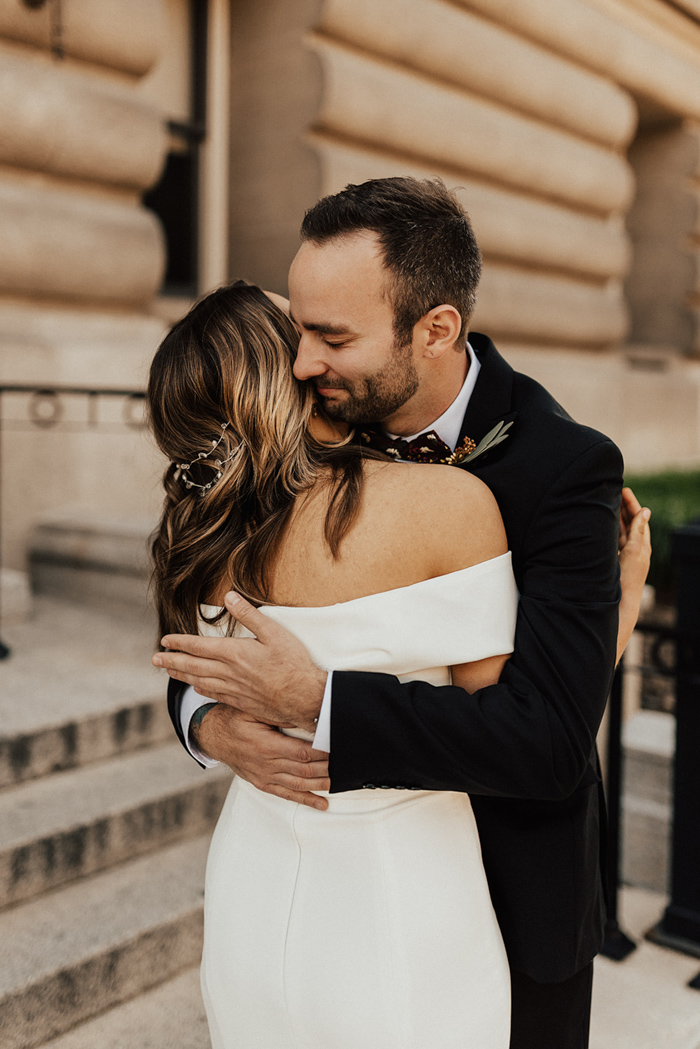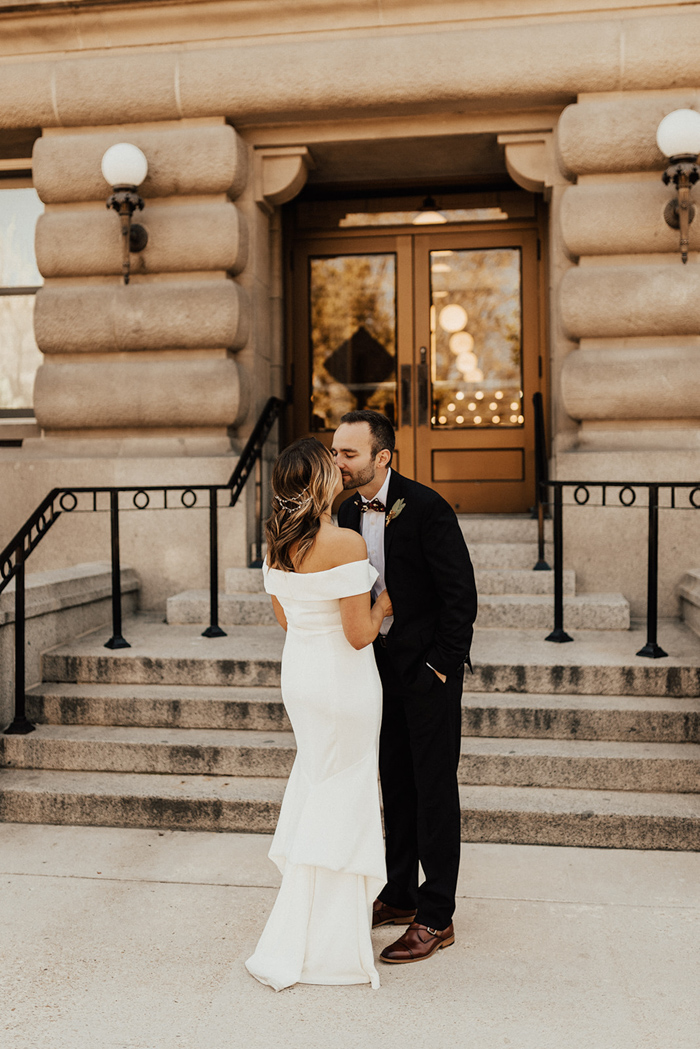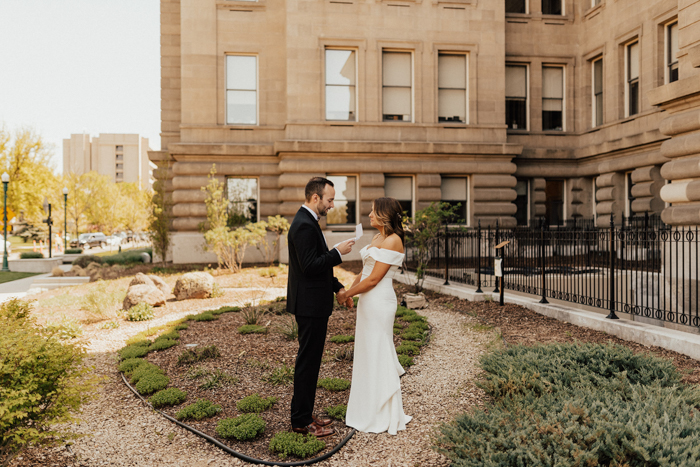 We chose to write our own personal vows and read them to one another beforehand. All the nerves I felt leading up to that moment went away instantly when we saw each other and I felt so at peace in those moments together beforehand. Looking back on the day now, it all went so quickly, but those moments together before the ceremony were so special.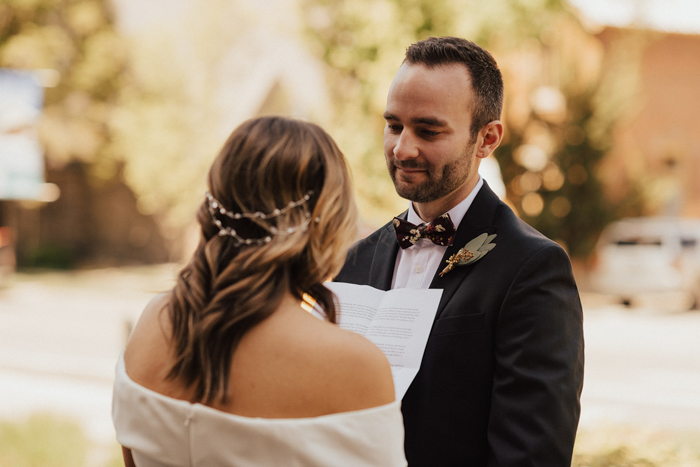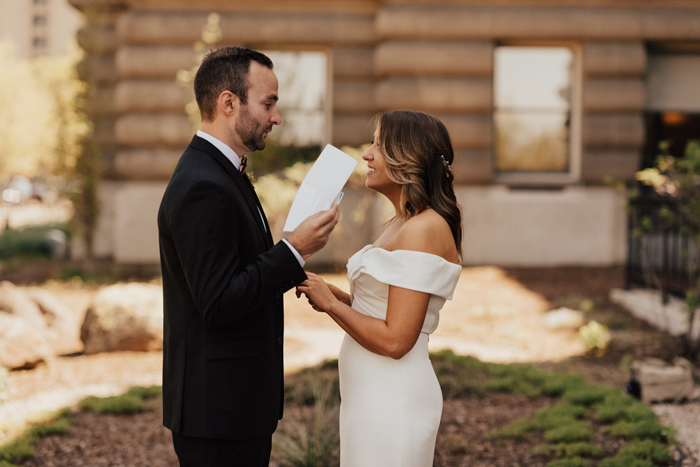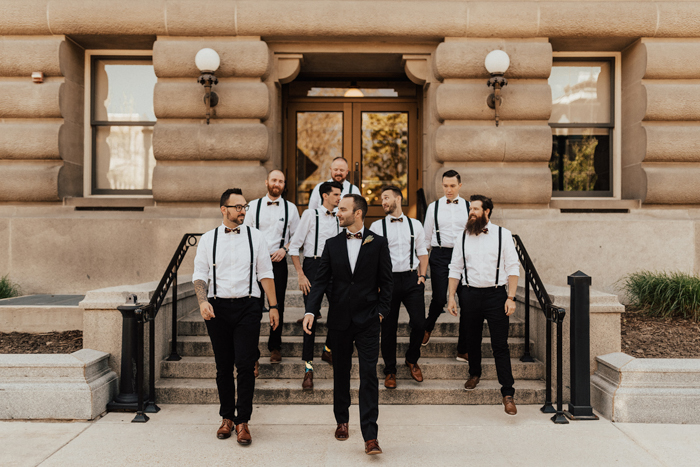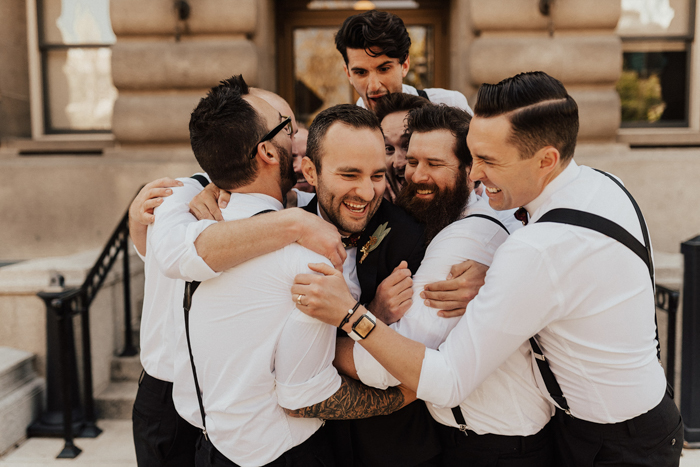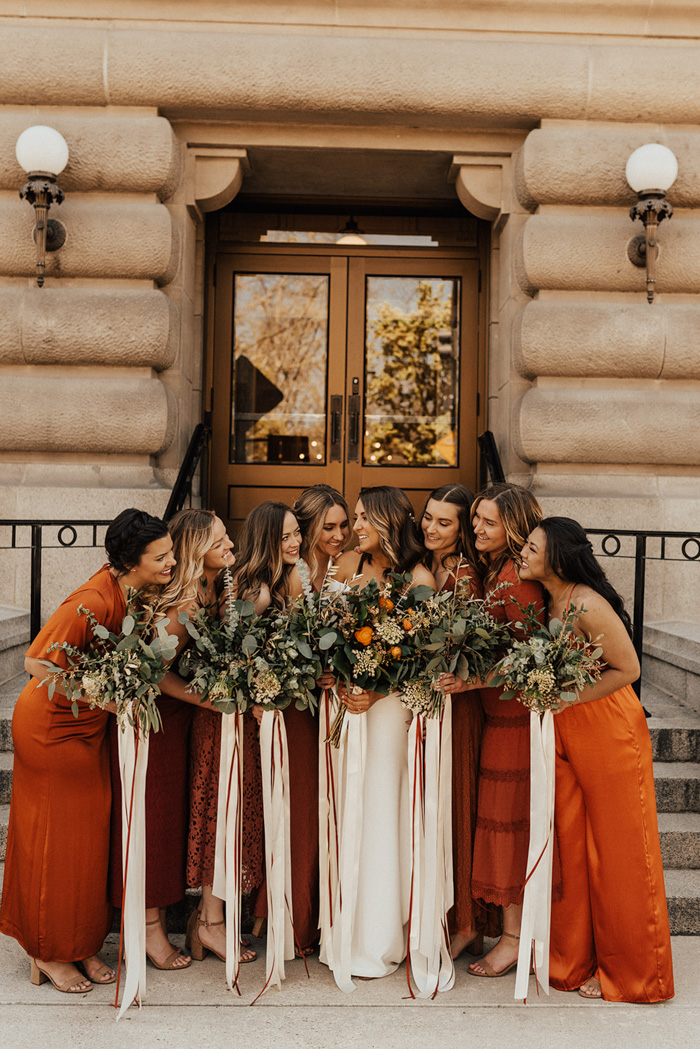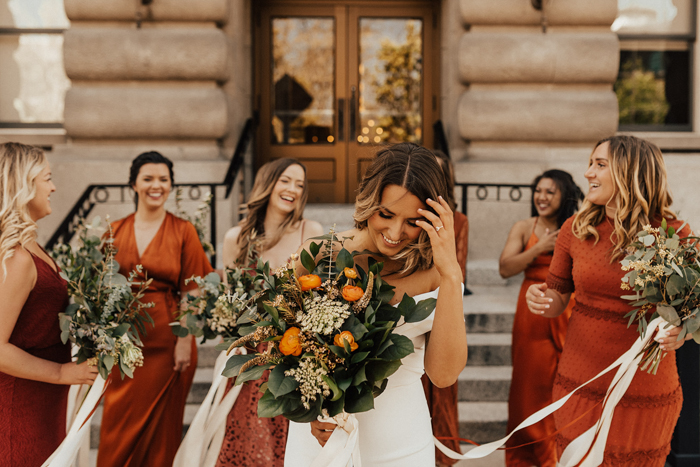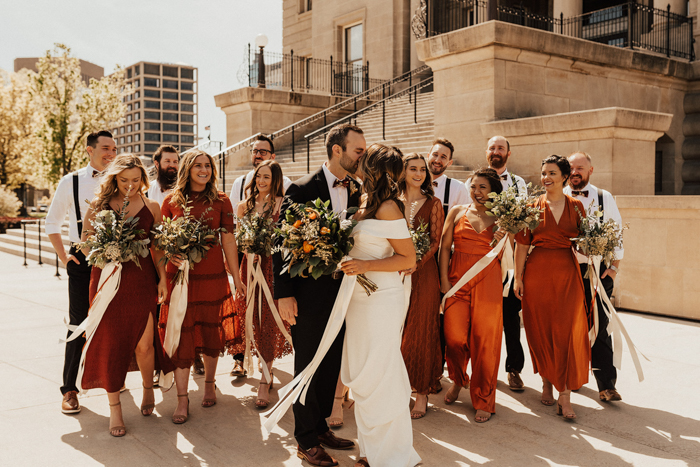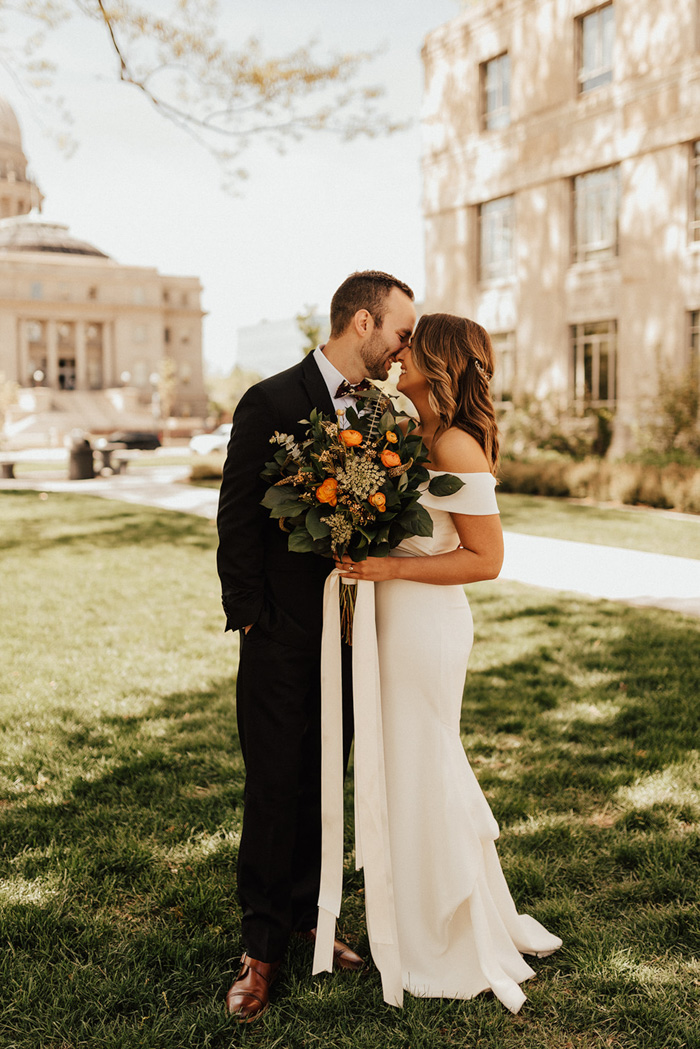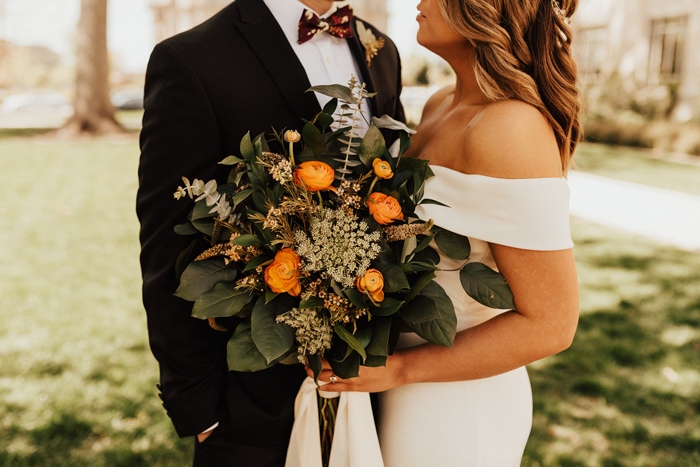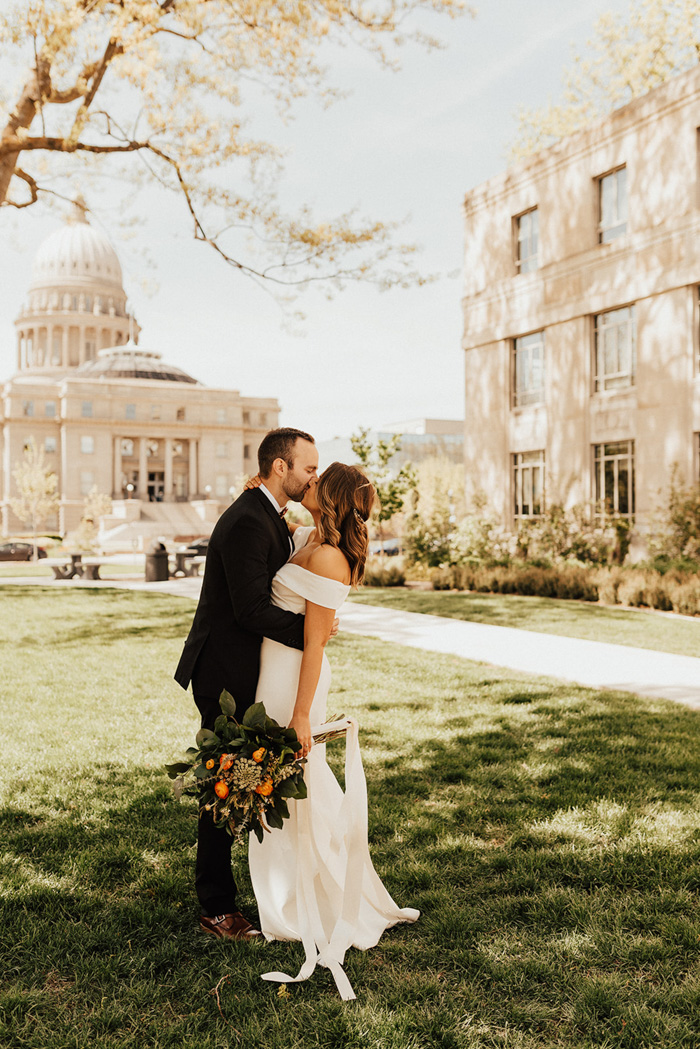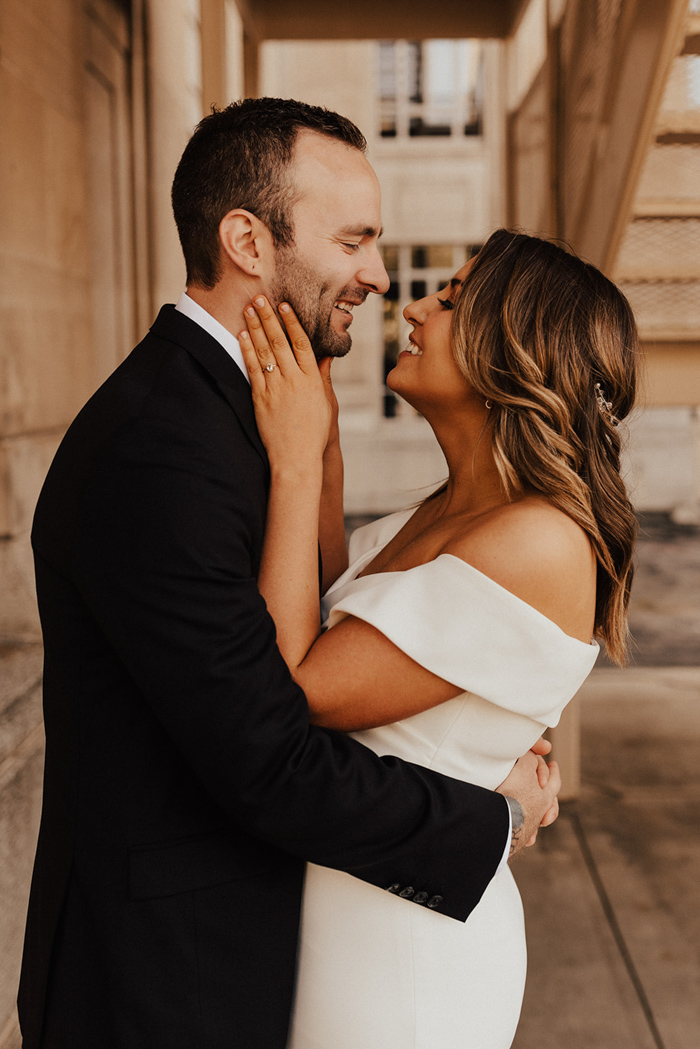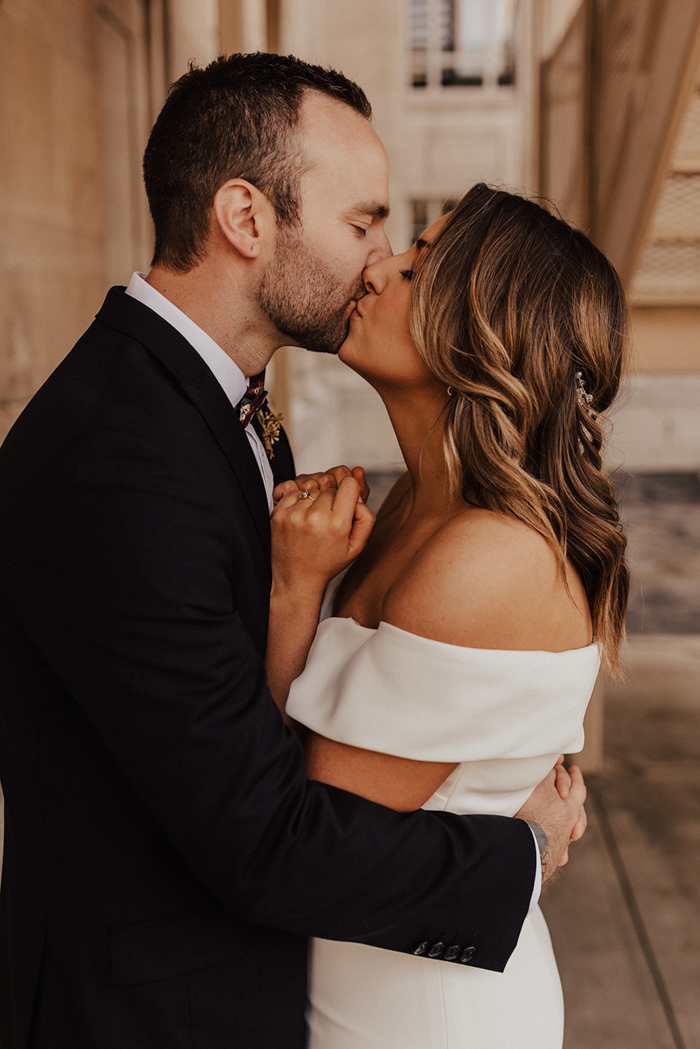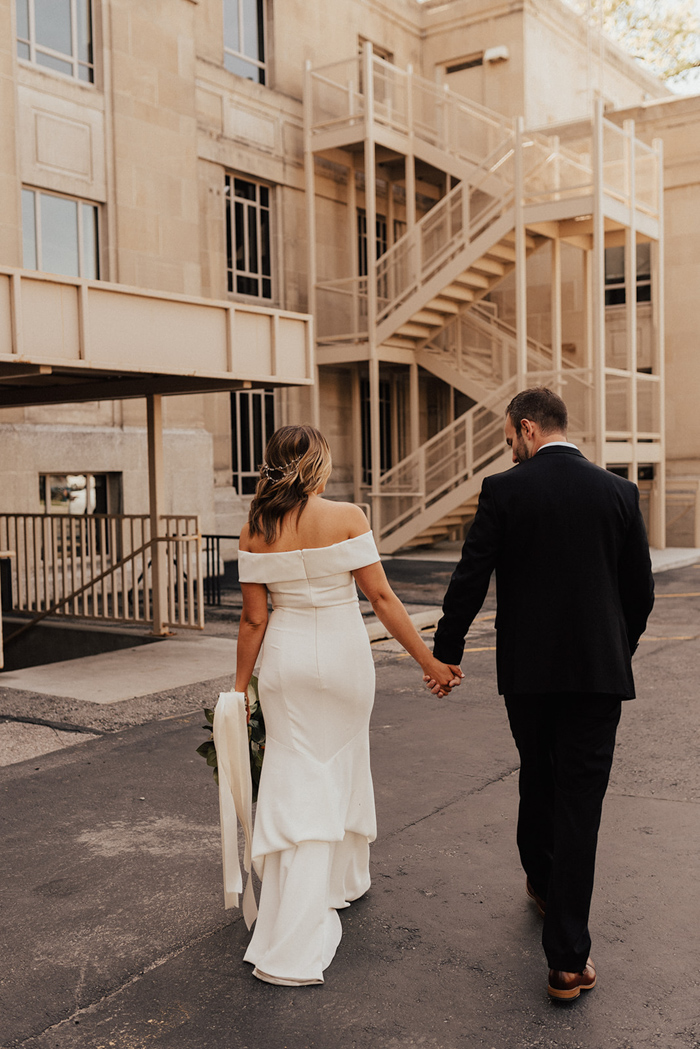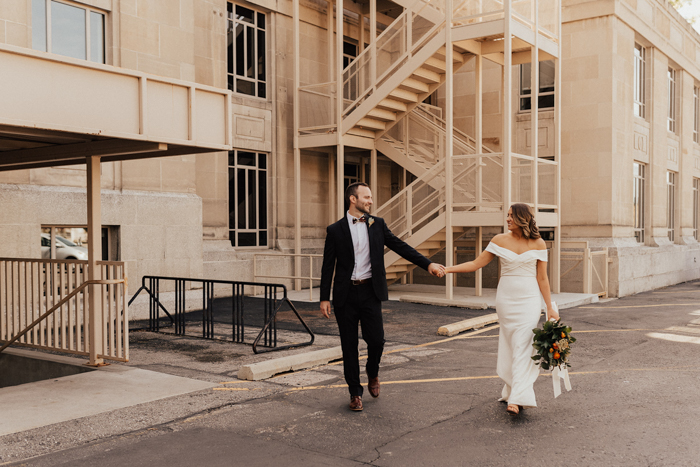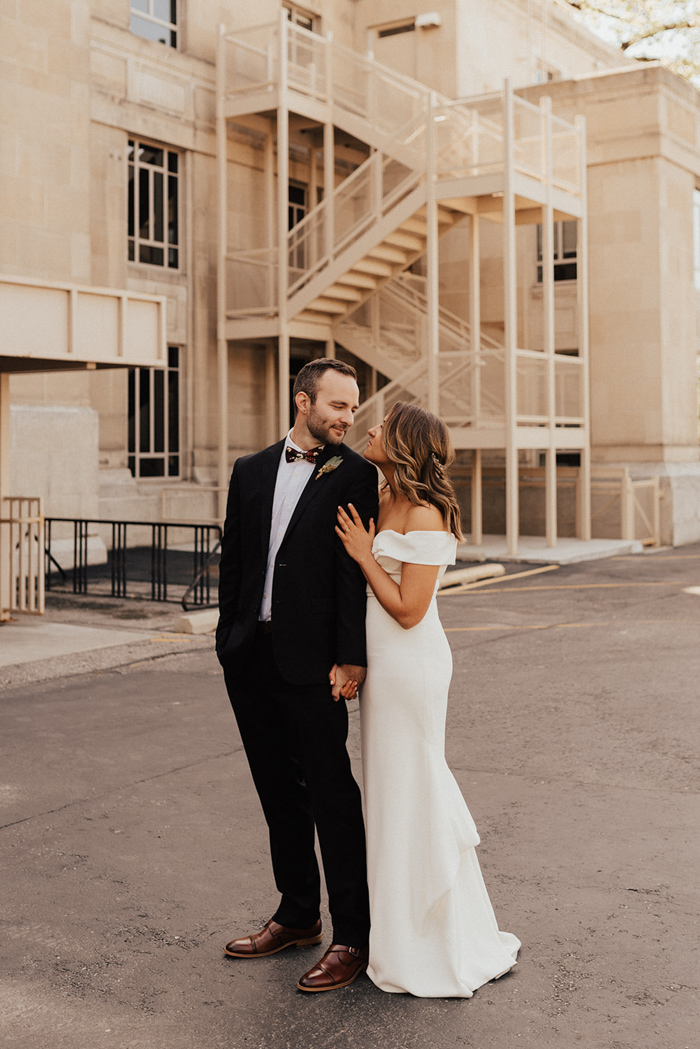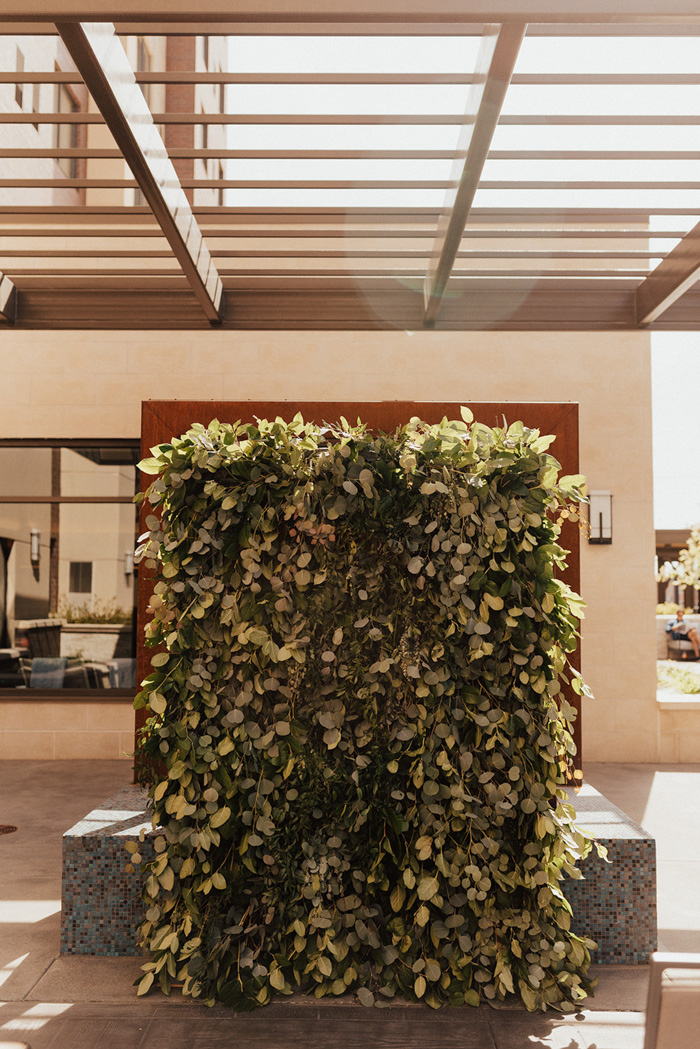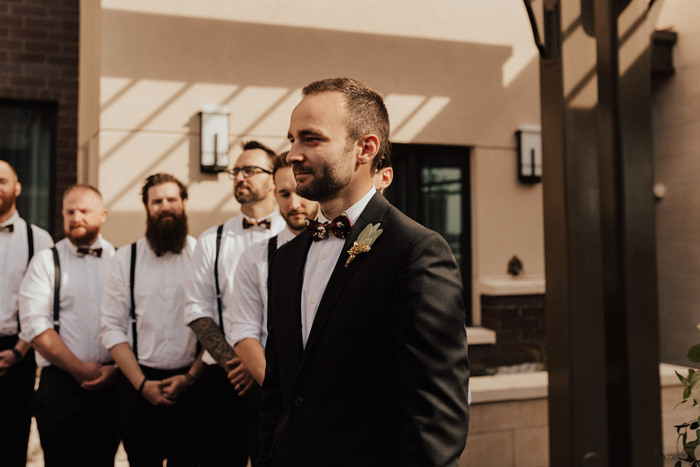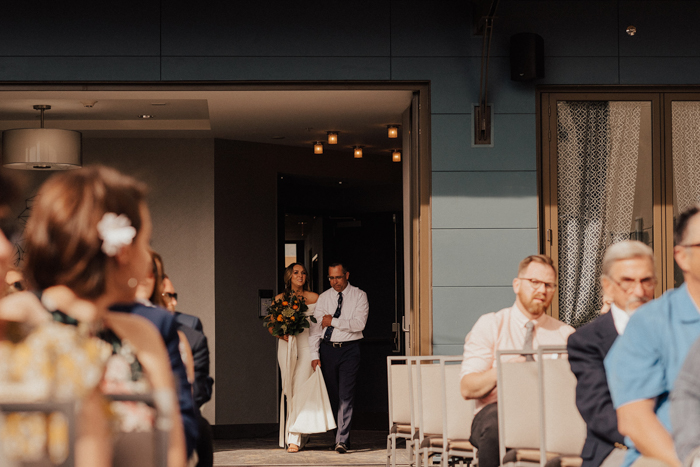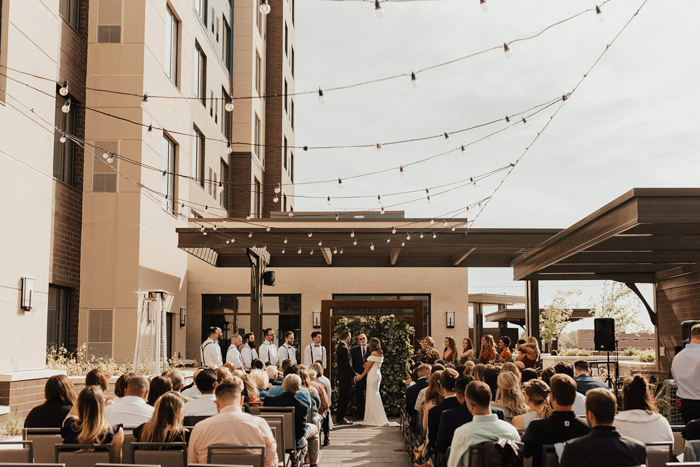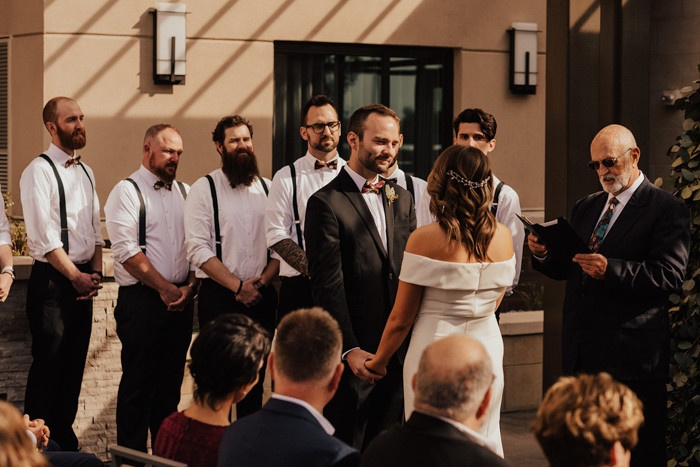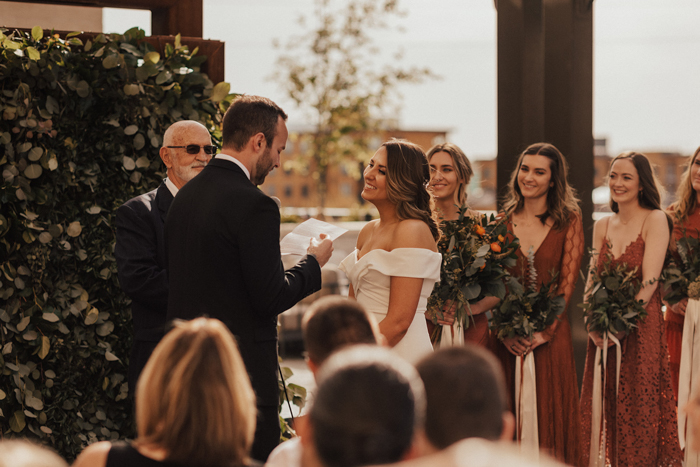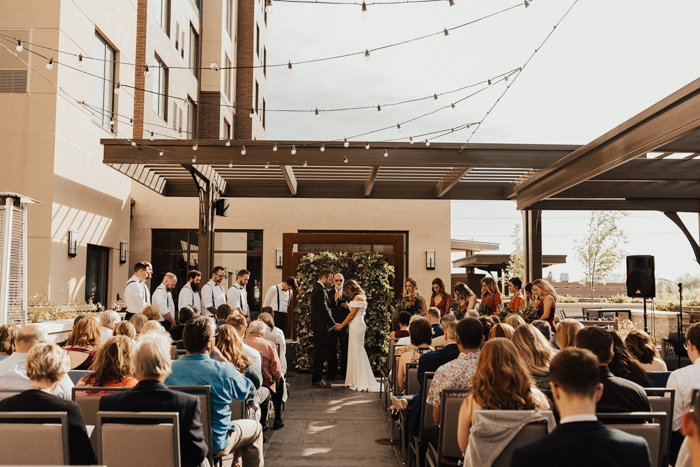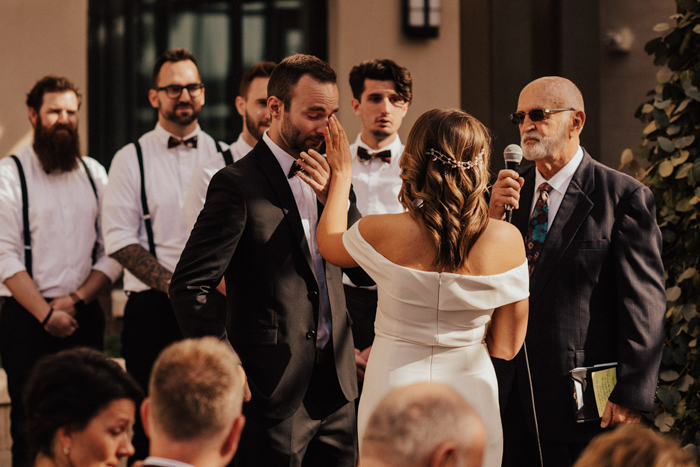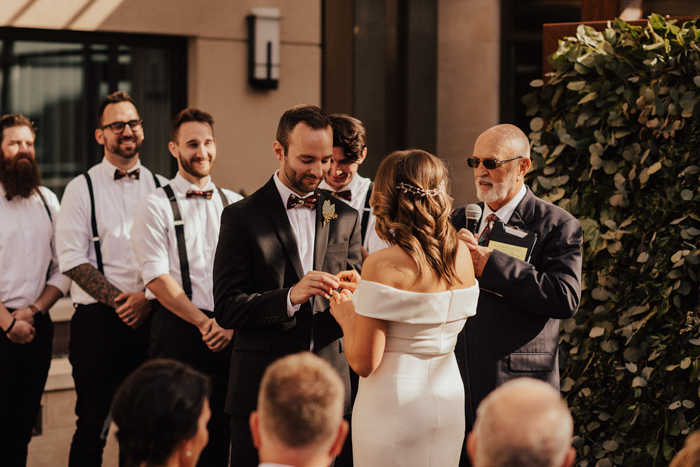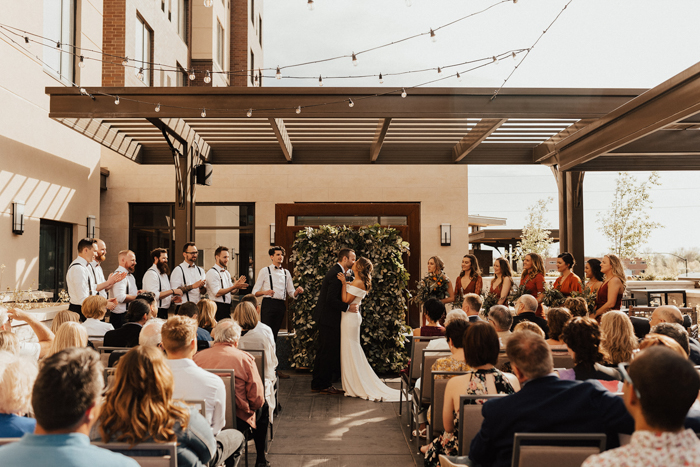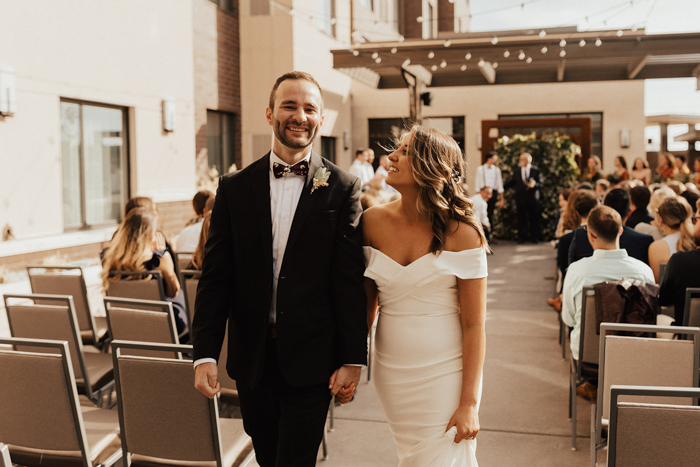 It's so easy to get caught up in wedding trends and lose sight of your own style but we really wanted our wedding to be a representation of us. We skipped a lot of traditional aspects of a wedding because we wanted the emphasis to be on the marriage and our commitment to one another. Spend time to sit down and decide upon what is important to you and what isn't, if something is traditionally done but not important to you both, don't worry about doing it.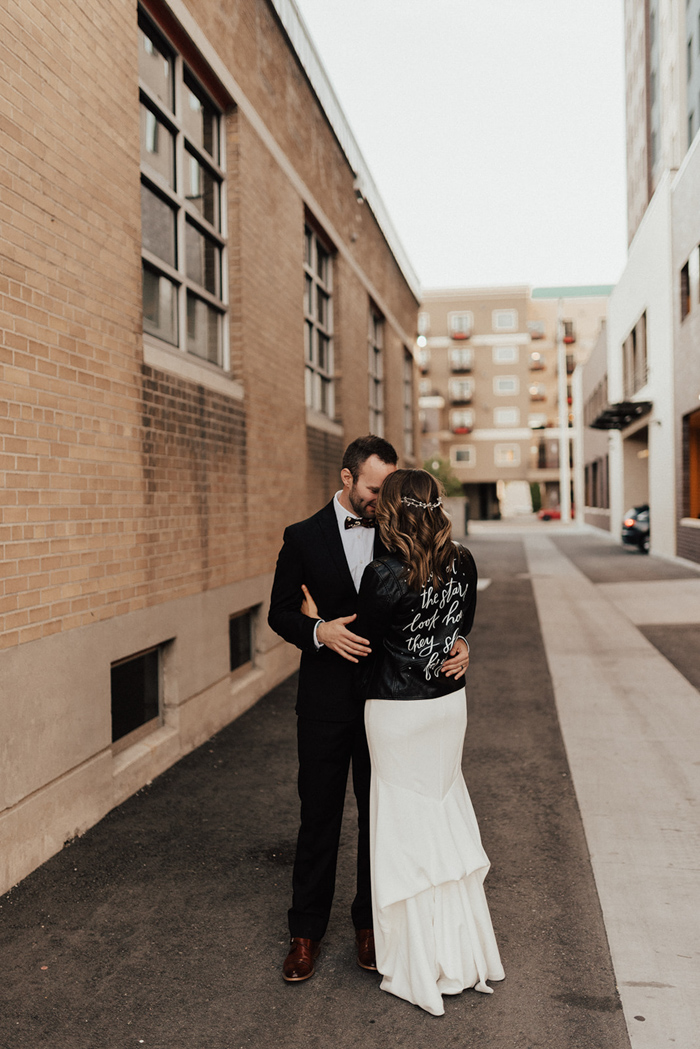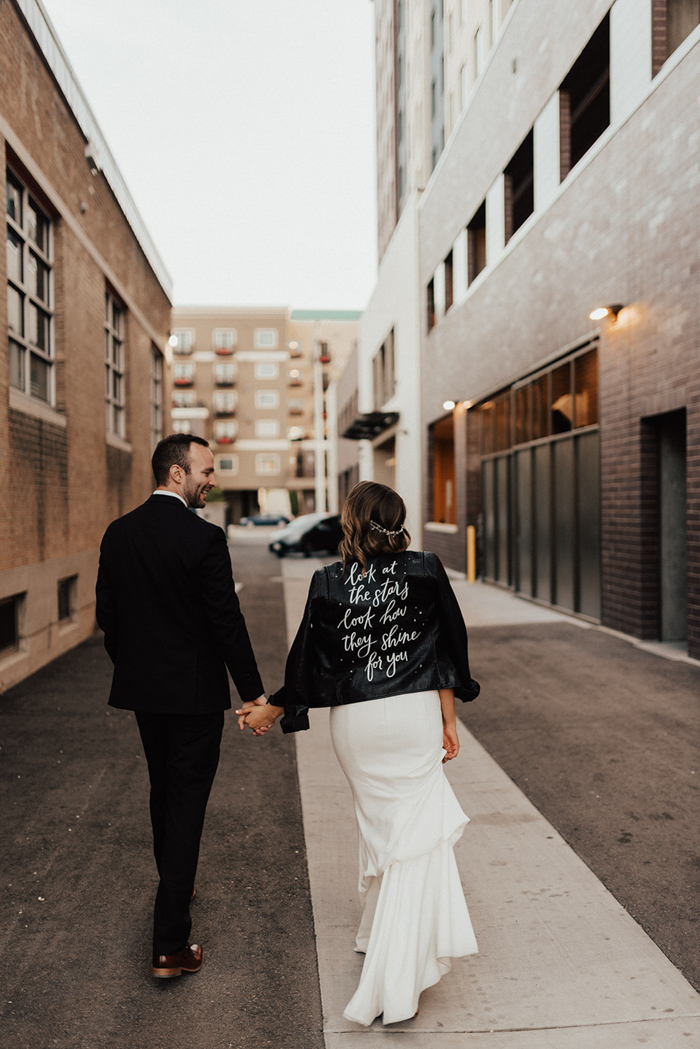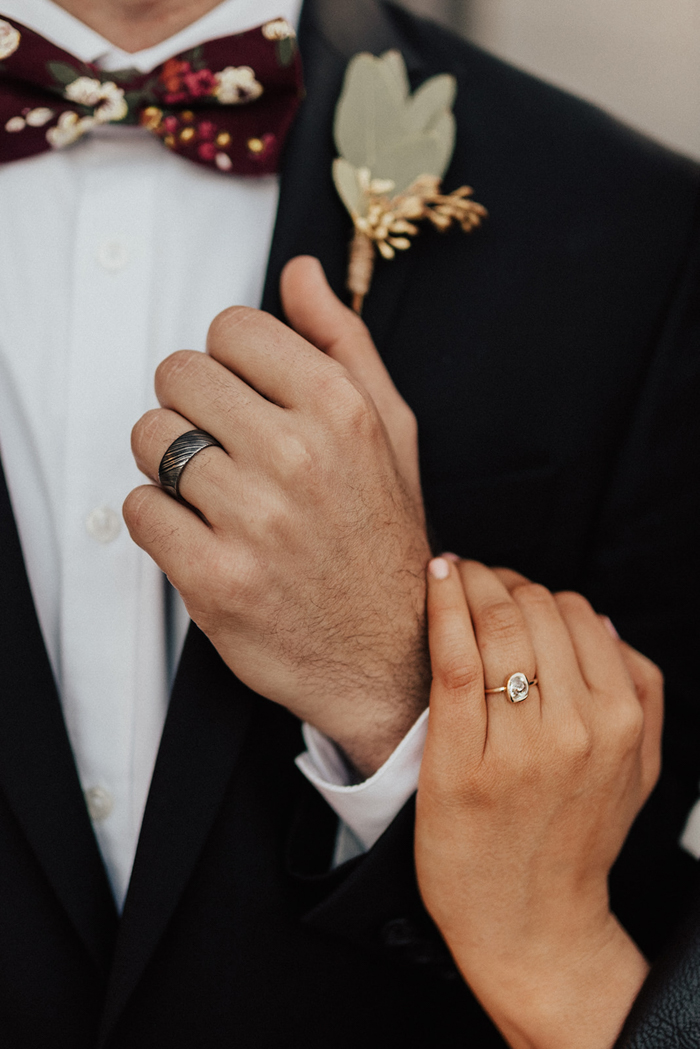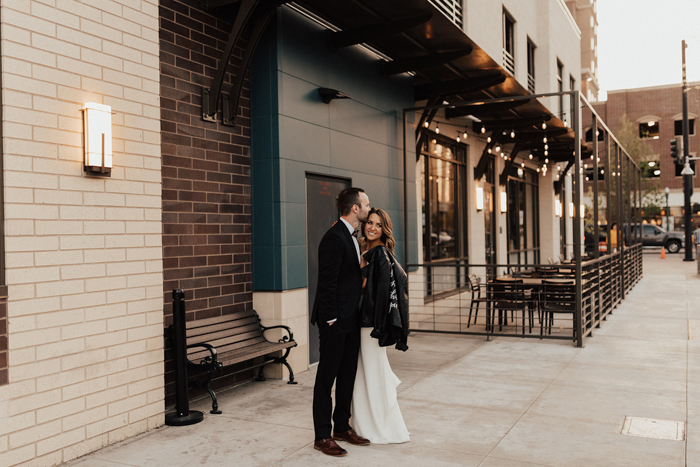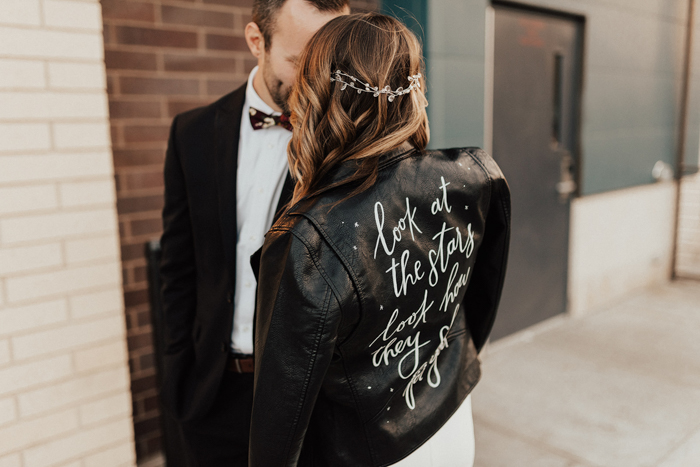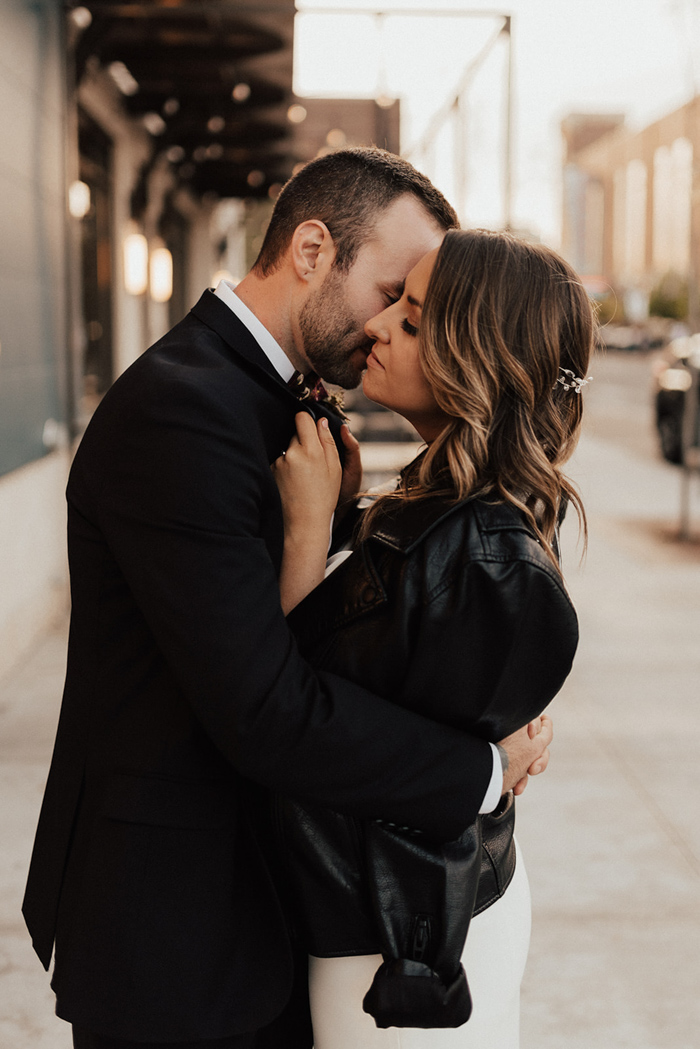 I was drawn to the color rust right away when we started planning our wedding. It was warm, romantic, and a little nontraditional. I liked that it didn't feel expected. I wanted to stick to an urban color scheme and black and white were a perfect compliment to the rust. I knew I'd want mostly greenery instead of florals because it felt unexpected but was truly beautiful. I loved the organic feeling of adding tons of greenery throughout. It all came together perfectly.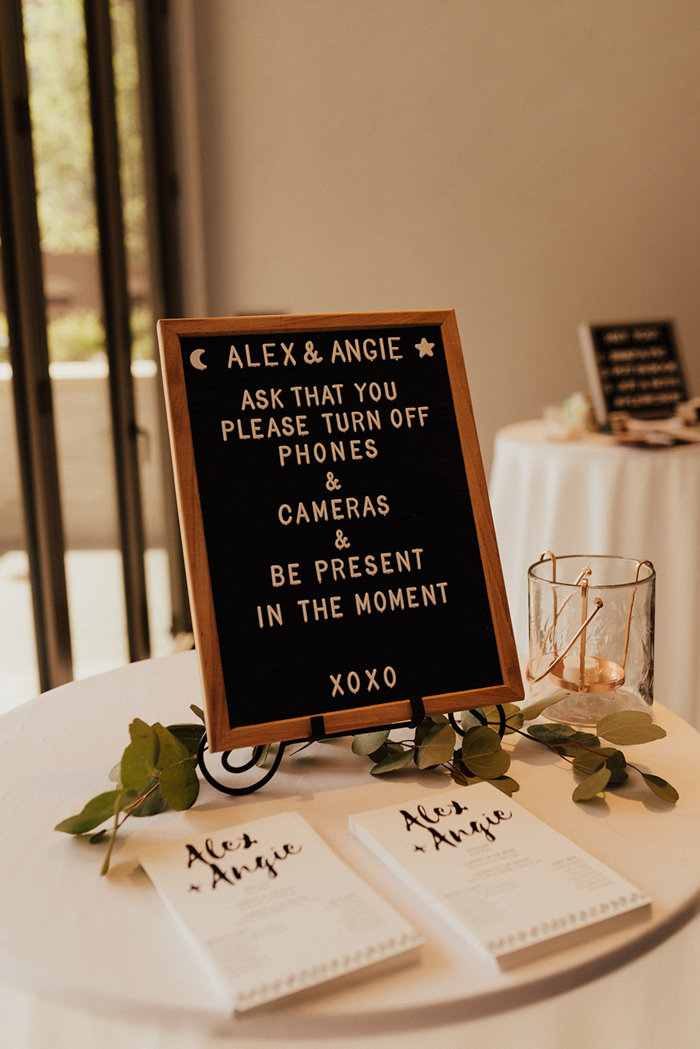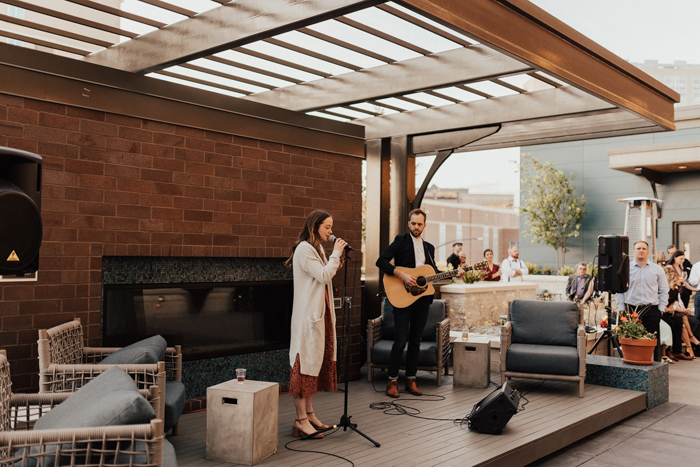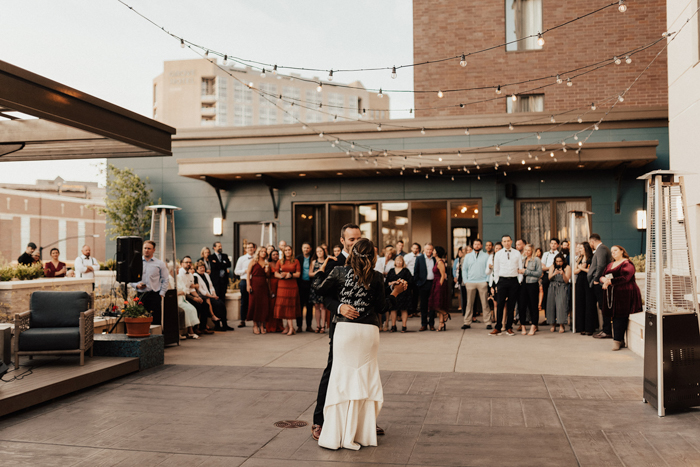 I told Alex I wanted to feel unique on our wedding day. What I meant was, on top of a beautiful dress, I still wanted to look and feel like me but have something special that set me apart. A bridal jacket was always on my list of must-haves. A talented artist friend of mine, Rachel, crafted the perfect leather jacket for me with a favorite Coldplay lyric written on the back. I loved unveiling it at the reception and how it tied everything together!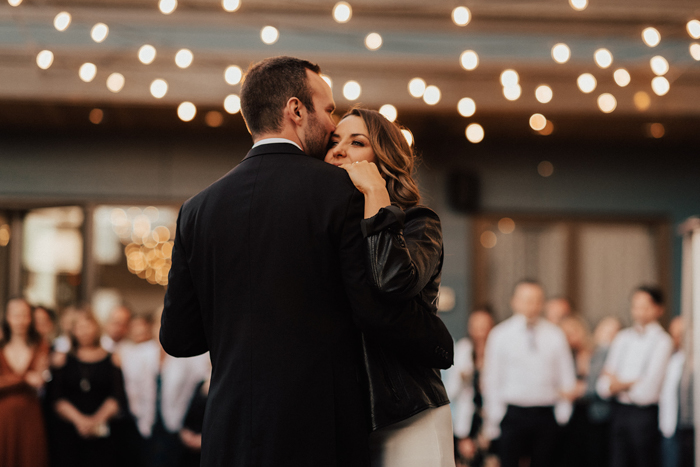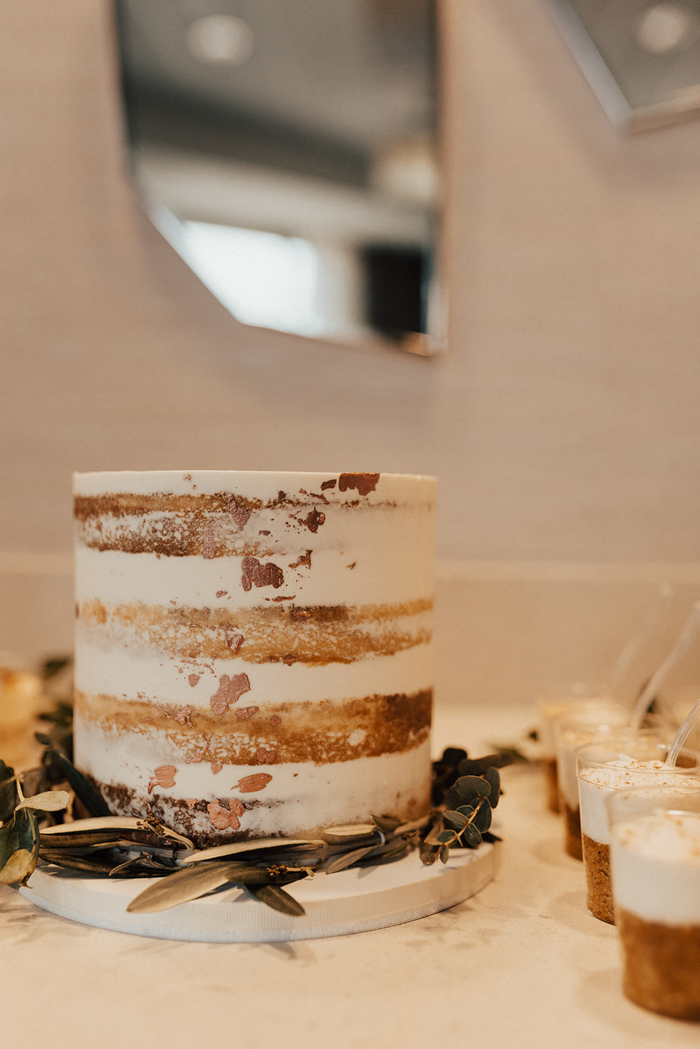 Our biggest thanks to Angie and Alex for sharing their lovely Boise wedding with Junebug! Love downtown rooftop weddings as much as we do? You have to see this boho-luxe downtown Kansas City wedding at The Bride and The Bauer!