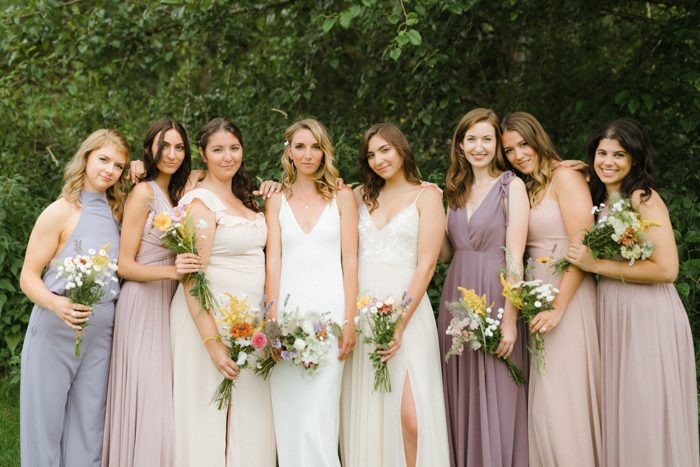 A lot of weddings start with a vision, but for Taylor and Nick's day, their vision was one of the greatest we've ever seen! When the couple decided to get married on their 80 acre farm, they decided to also transform it into a wedding venue—now called The Farm on Van Wyck—with their day being the inaugural event. It was most important that their wedding "felt like us," so the couple hired Malorie Kerouac to capture every heartfelt moment and little detail that made this day special. Their florist, Free Range Flowers, created beautiful and bright arrangements for the day, including stunning blooms that decked the ceremony alter! If simple elegance is your thing, this wedding at The Farm on Van Wyck is for you!
The Couple:
Taylor & Nick
The Wedding:
The Farm on Van Wyck, Bellingham, Washington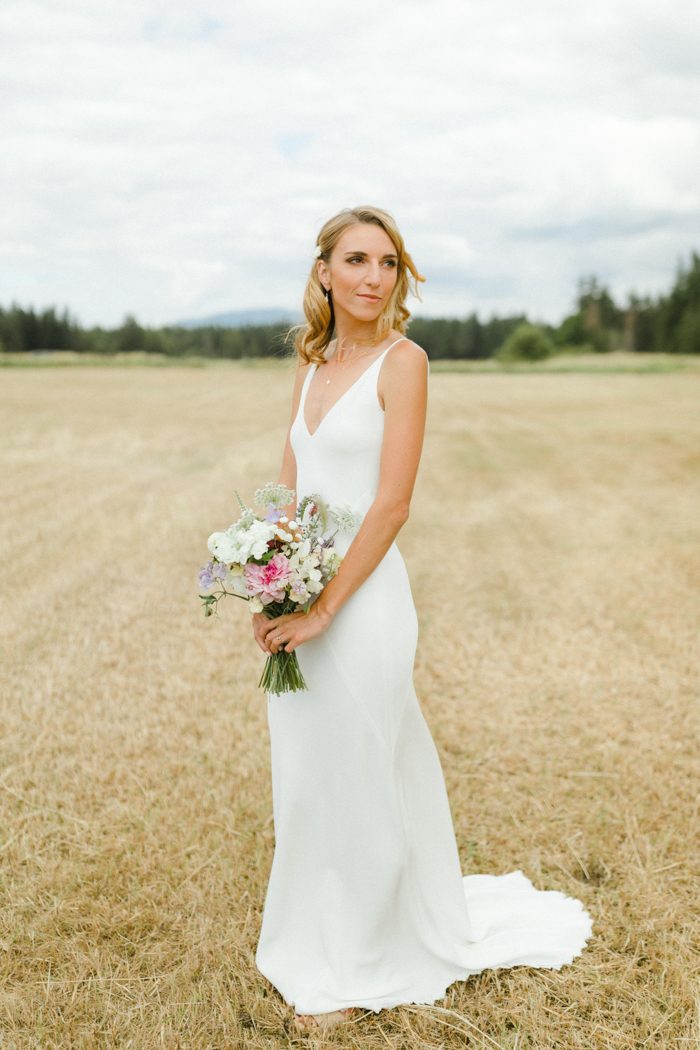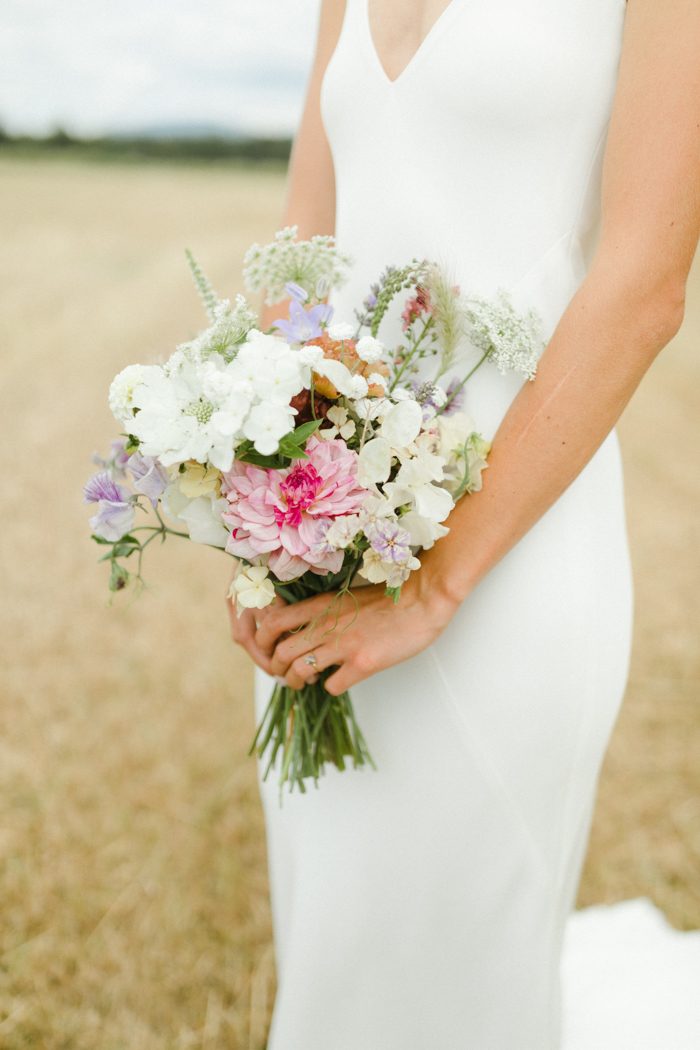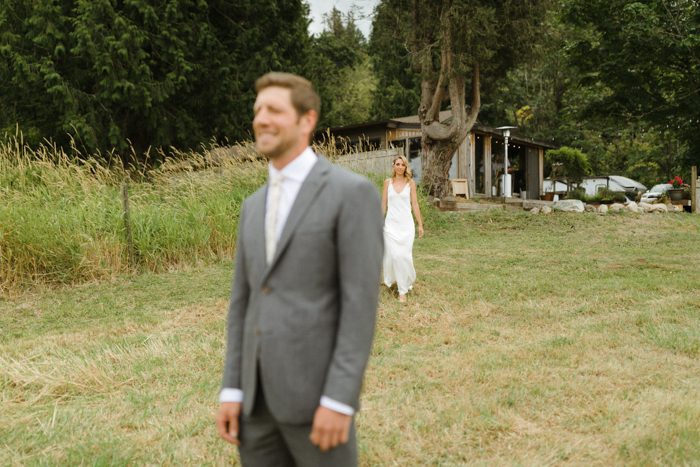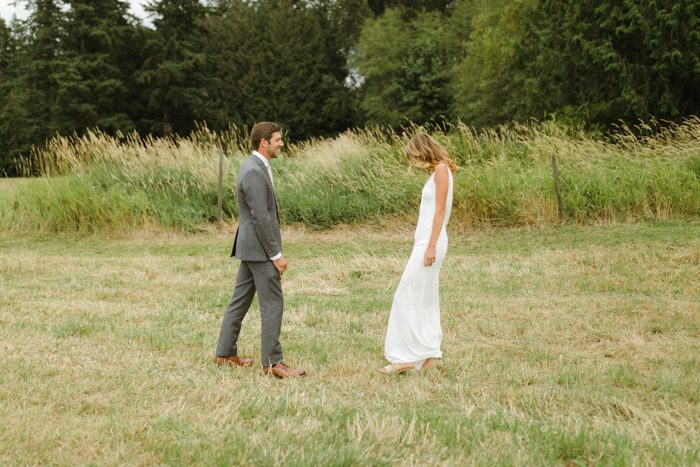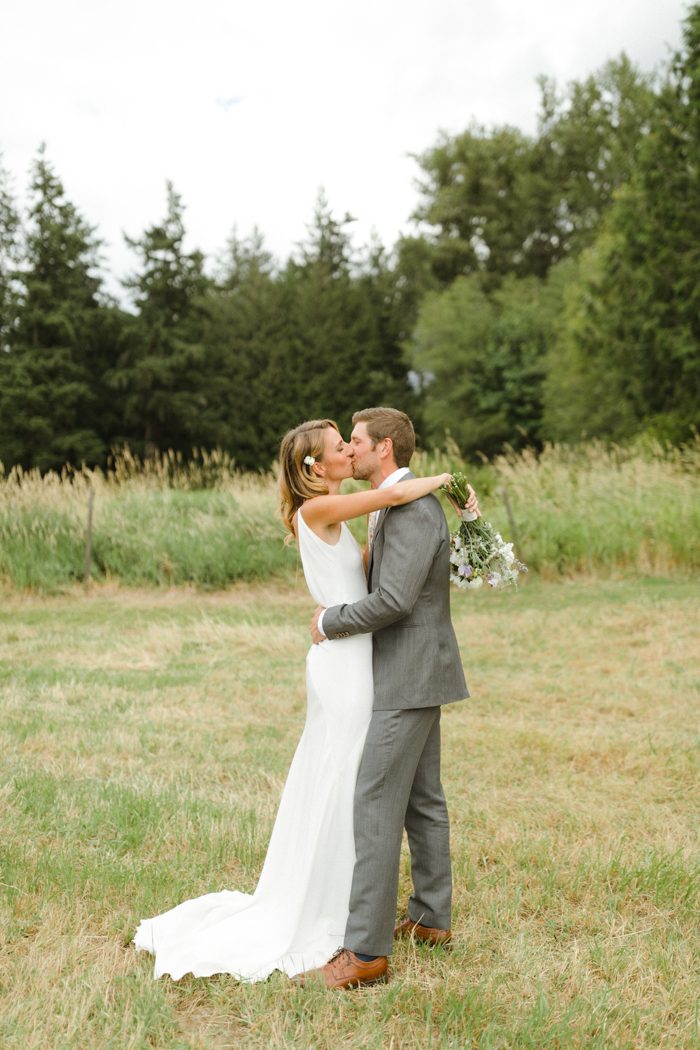 Our photographer, Malorie, is so lovely in every way. She was such a source of comfort throughout our day and made all our photo sessions feel easy and fun. She went from photographer to friend in a matter of seconds and we are so looking forward to the next time we get to hang with her (and her very sweet fiance, Nick)! She is basically a photo ninja and managed to get every shot we could ever want and then some, all without us even noticing she was there. Our photos from the ceremony are to die for yet I don't remember seeing her snapping them even once – ninja! She captured such beautiful candid moments of us and our guests and I sincerely mean it when I say that I love every single photo she took that day. She is simply the best.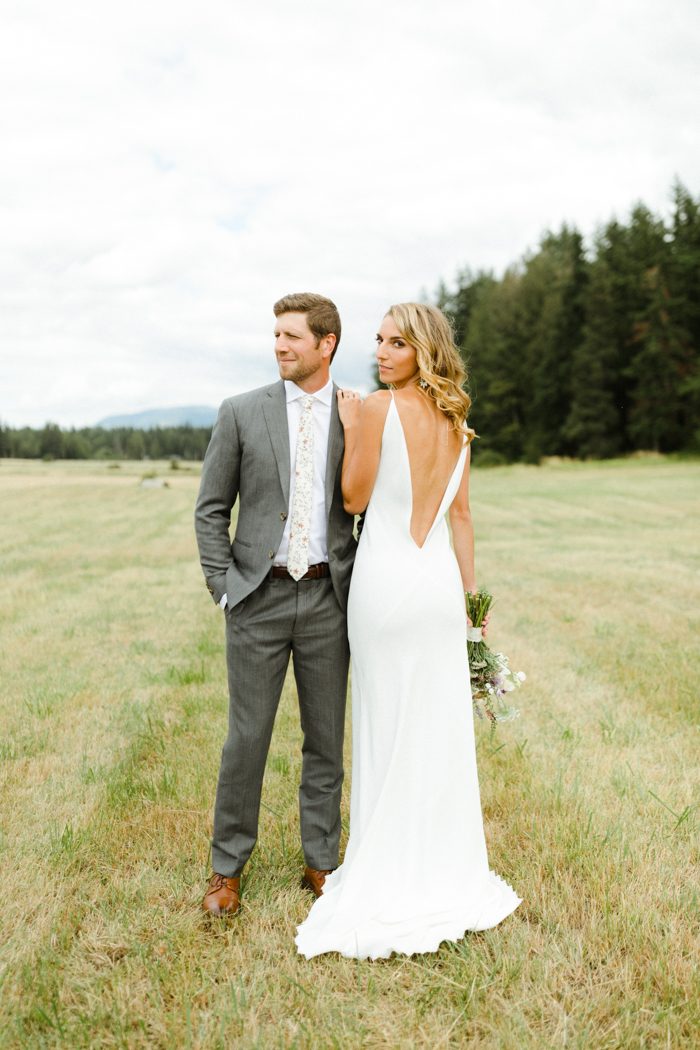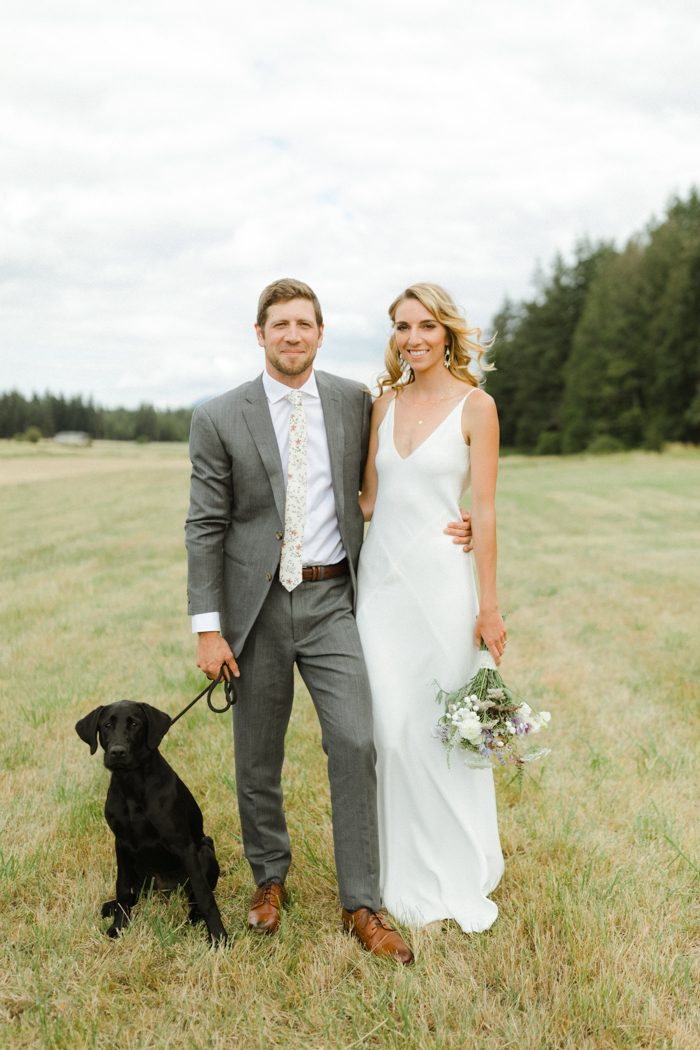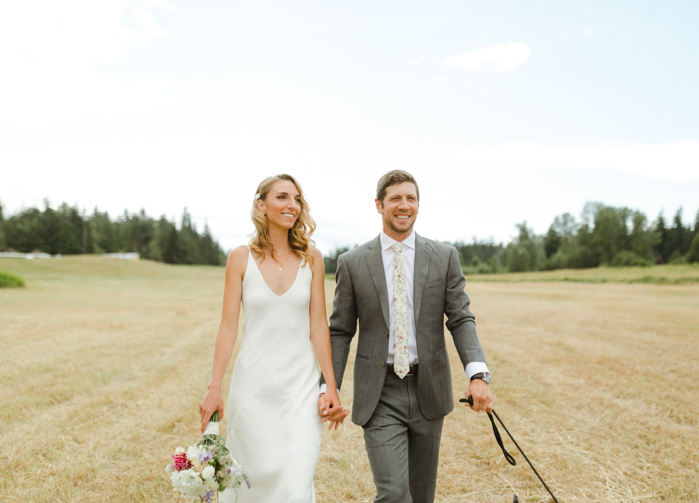 When planning our wedding, it was really important to us that our personalities were reflected in our day. We are not fancy people, so we didn't want a big fancy affair. We wanted a more relaxed vibe that focused on the love and connections between us and our families and friends rather than elaborate decorations, formal dinners, or strict dress codes. We wanted our guests (and ourselves!) to feel comfortable, eat good food, drink good drinks, and dance all night! Keeping this in mind throughout the planning process really helped take the pressure off when deciding what wedding customs or traditions to include in our day – we questioned everything and if it didn't feel like "us", we nixed it!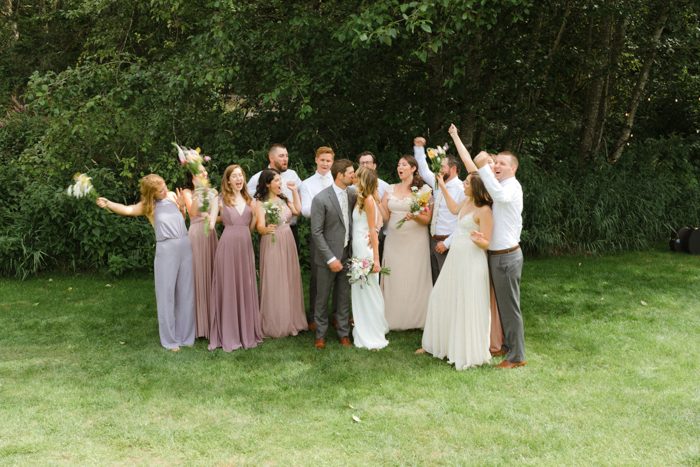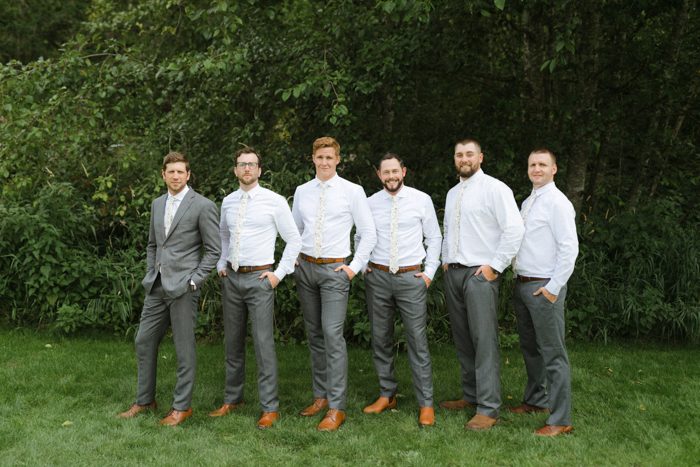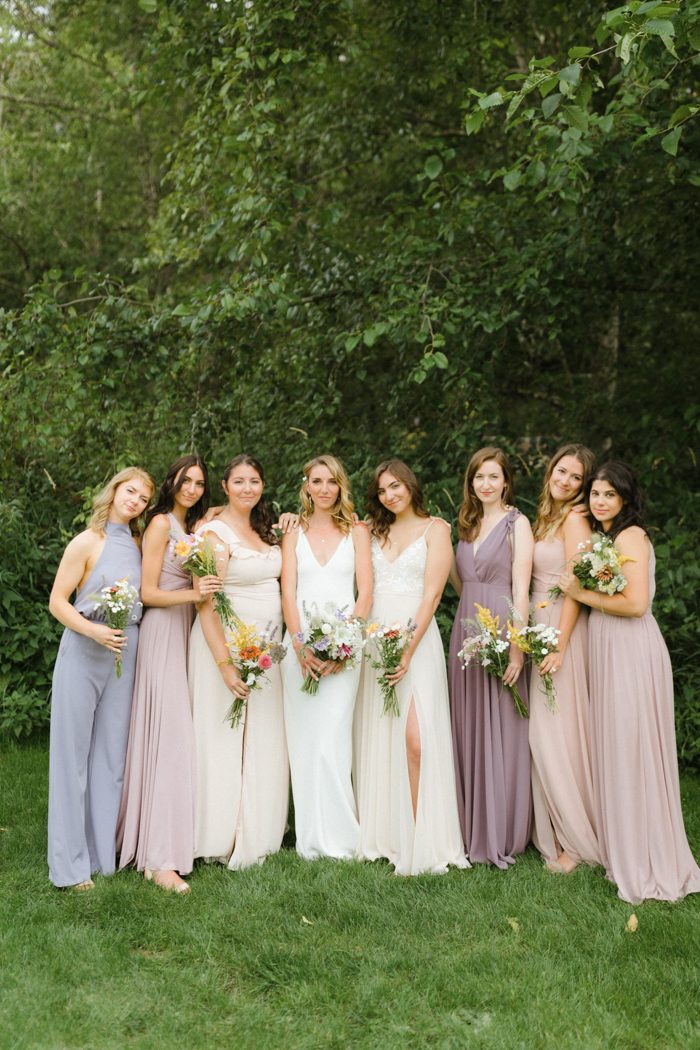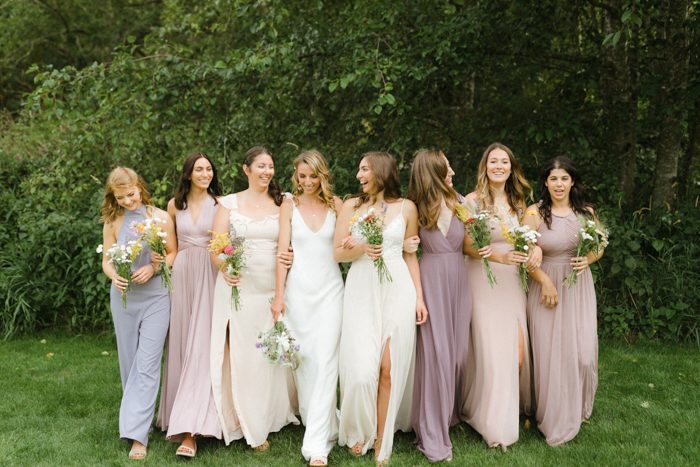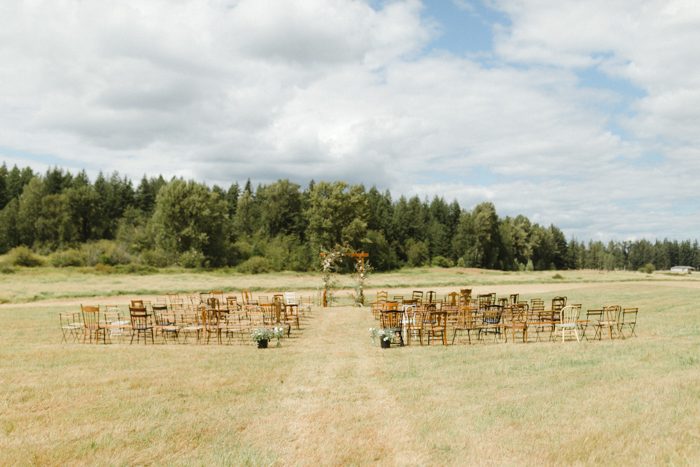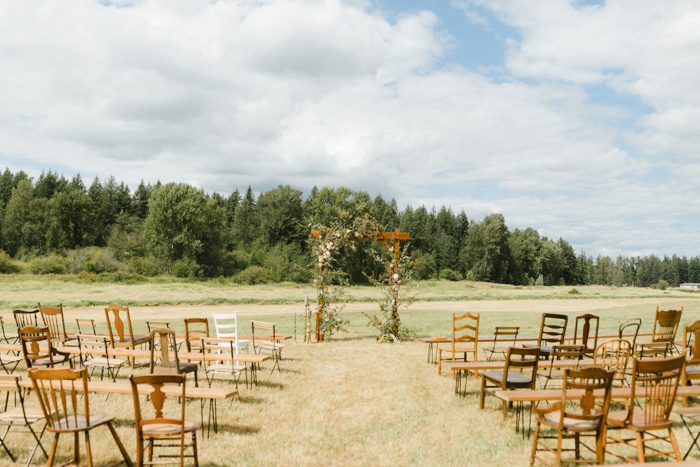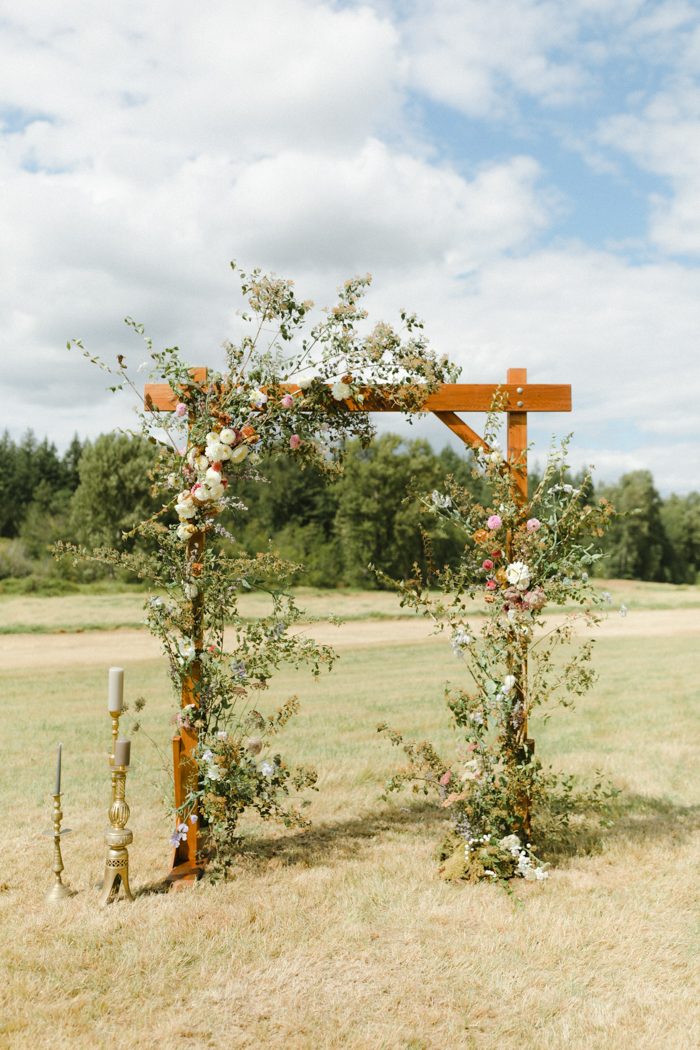 Celeste (floral designer) is one of the most bad ass business owners/people I know! Her floral work is incredible and she is such a lovely person inside and out. She truly made an effort to get to know us and our vision and she absolutely delivered. I highly recommend her for all floral design!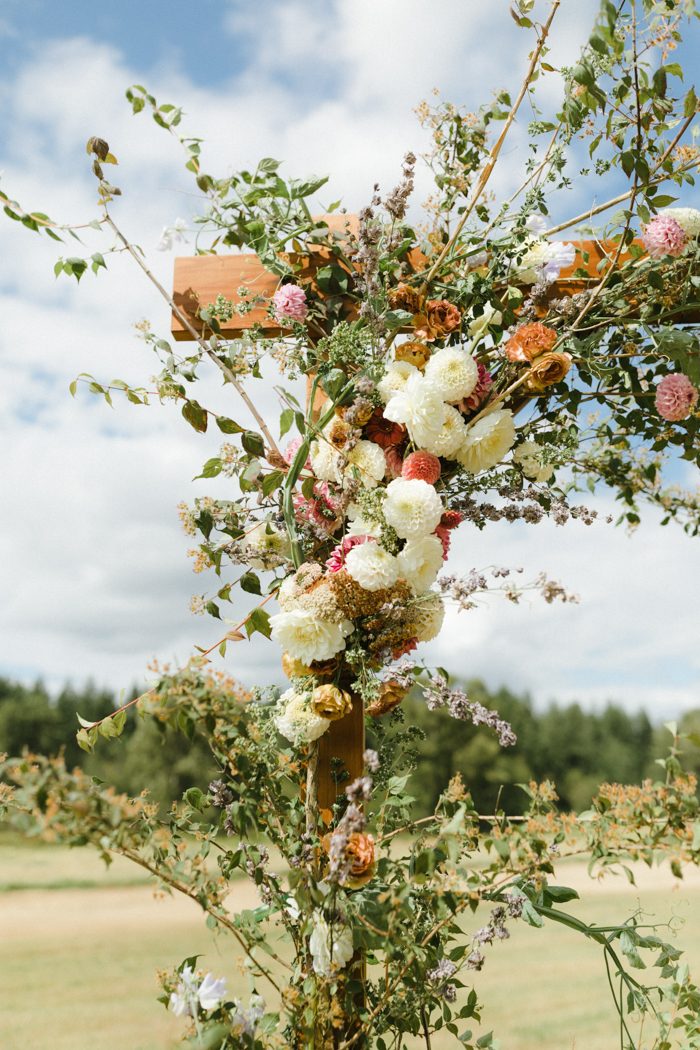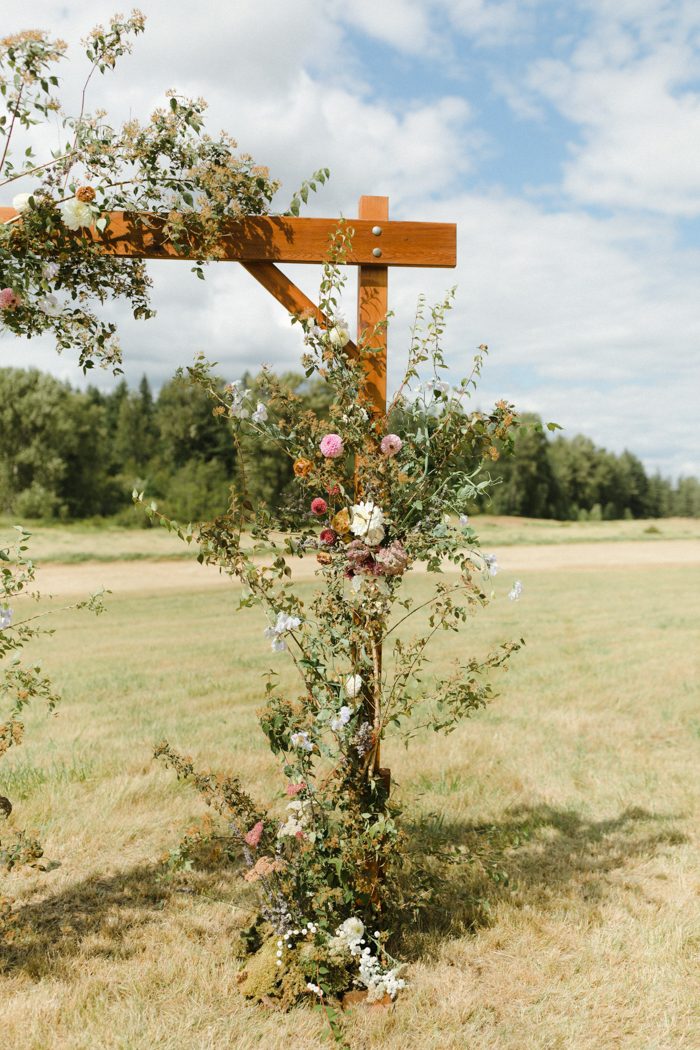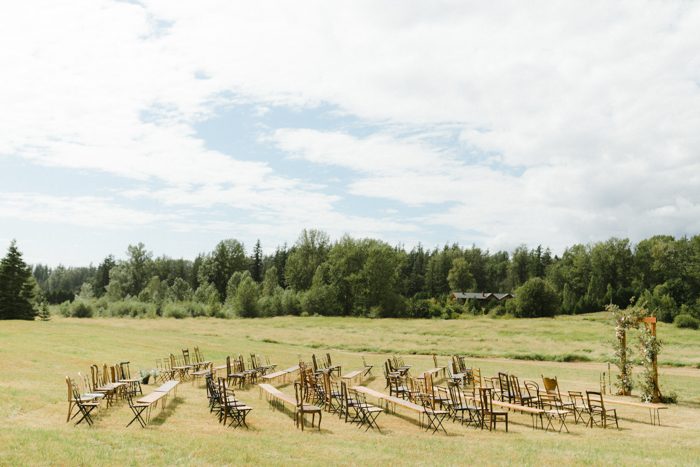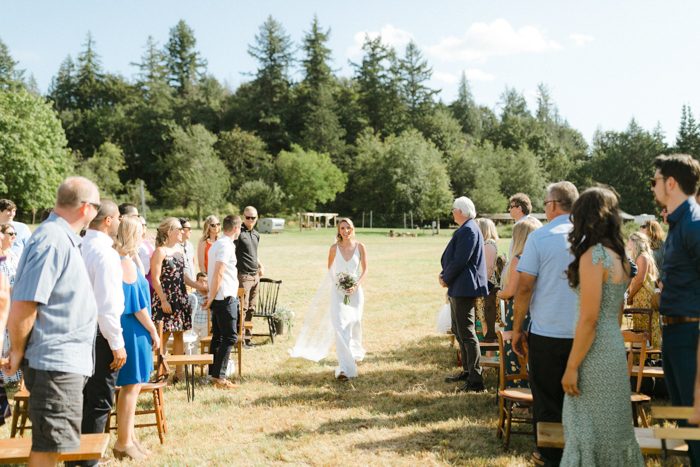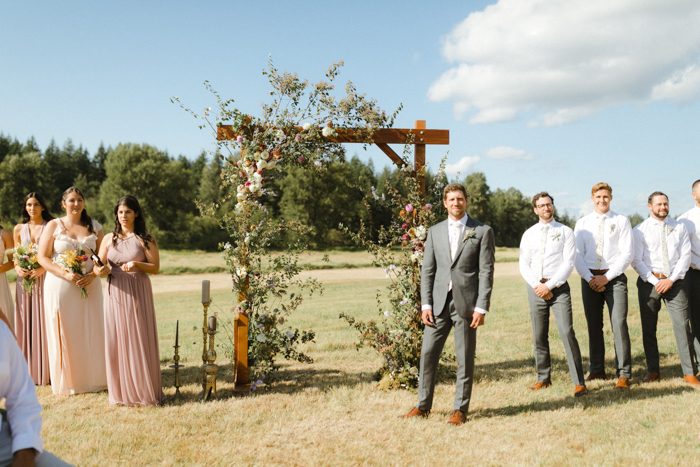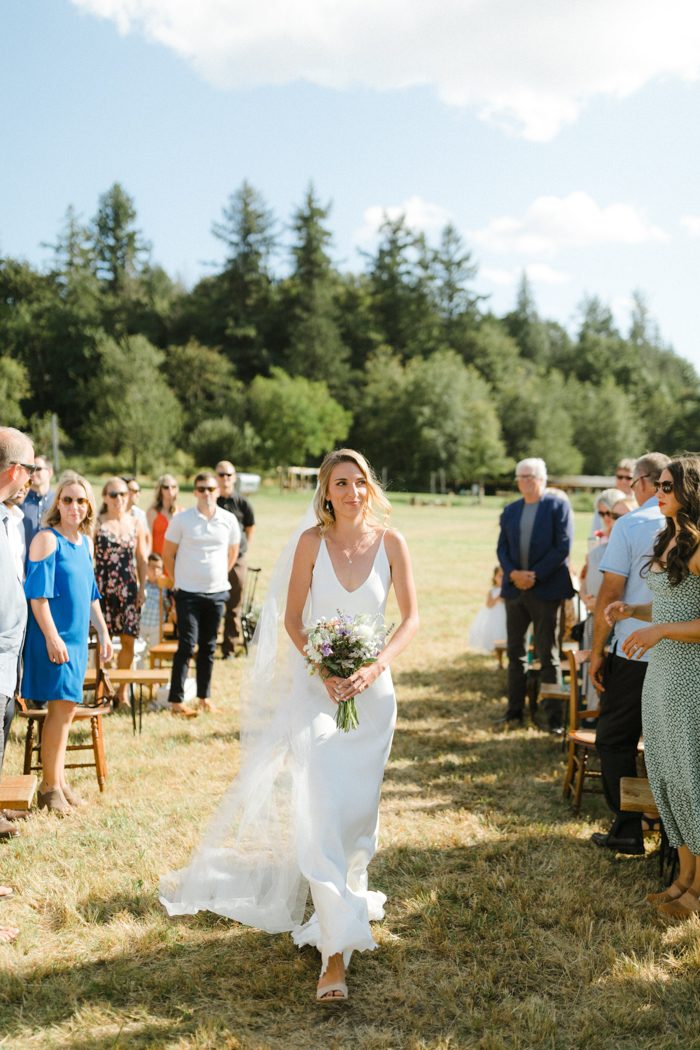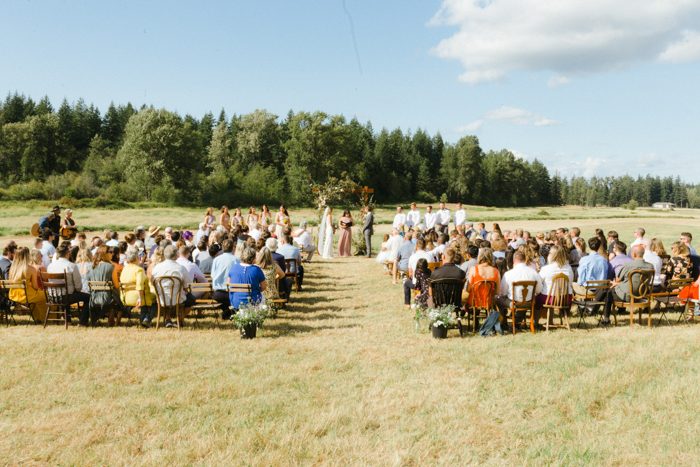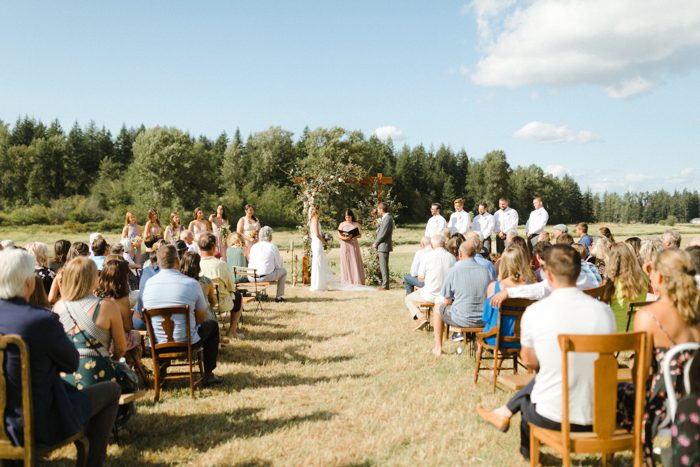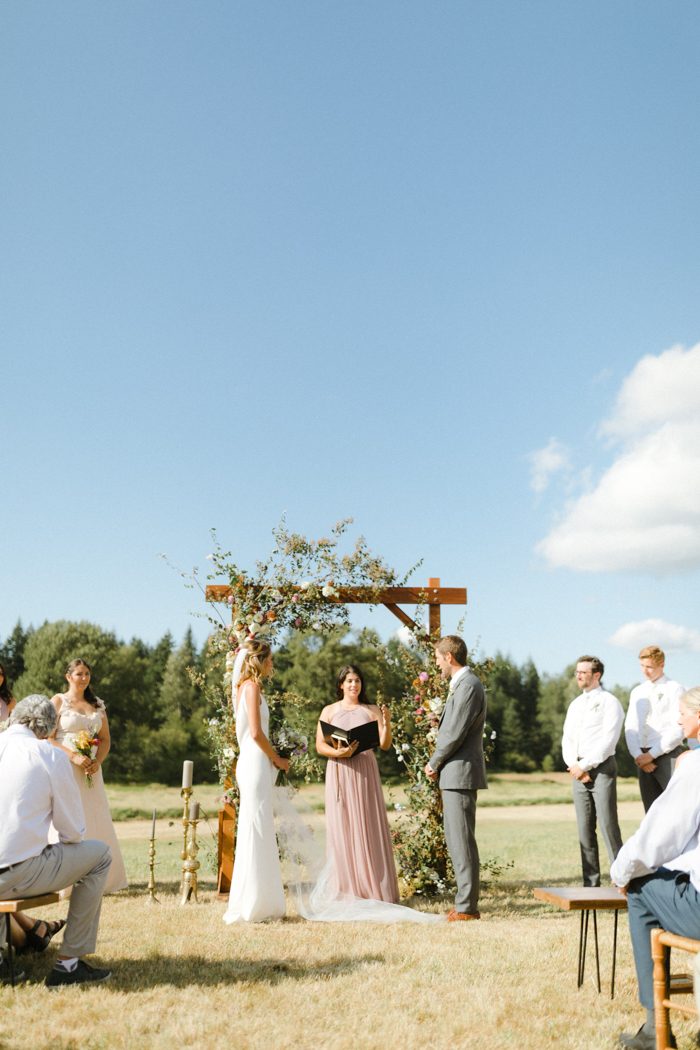 We truly loved every minute of our wedding day, but I would say the most memorable part was our ceremony. It's funny because the ceremony was probably the least planned out part of our day, but it ended up flowing so beautifully and effortlessly. We asked one of our closest friends to officiate the wedding and our sister-in-law to do a reading and they did the most amazing job; what they wrote was so personalized and heartfelt that I don't think there was a dry eye in the crowd. Nick and I also wrote our own vows and recited them for the first time to each other at the ceremony, so the whole thing was filled with such raw emotion and love. One of my favorite parts of the ceremony was when our officiant, Arianna, was choking back tears during the ring exchange while asking if we take each other to be husband/wife. We were all laughing and crying happy tears as she tried her best to make it through the "do you take… to be your…" and it was the perfect ending to the ceremony.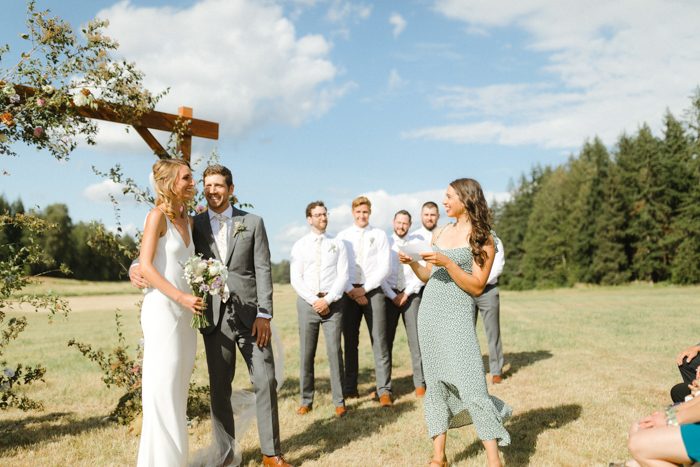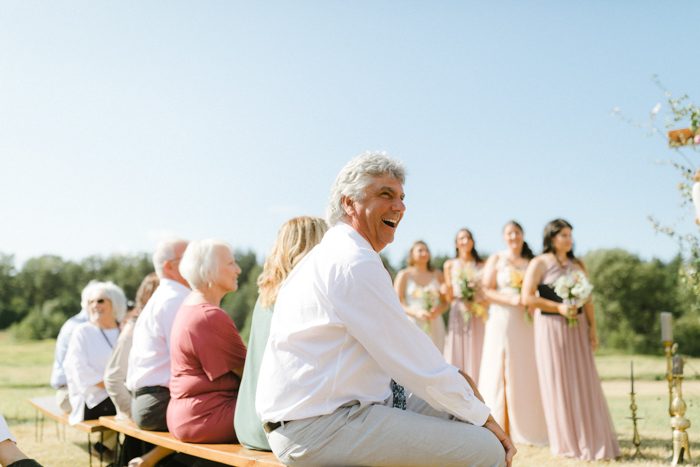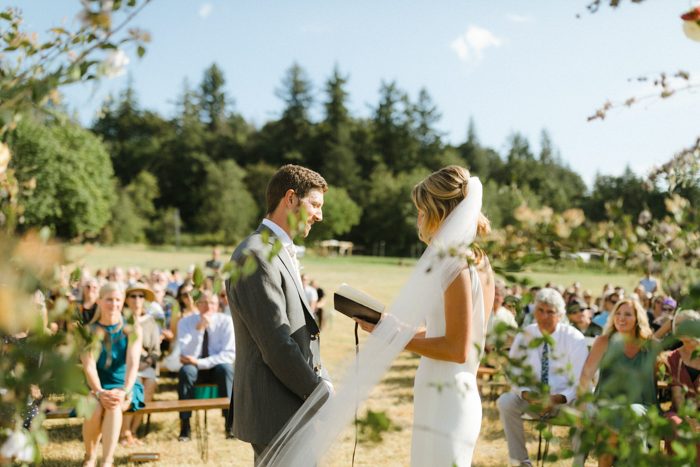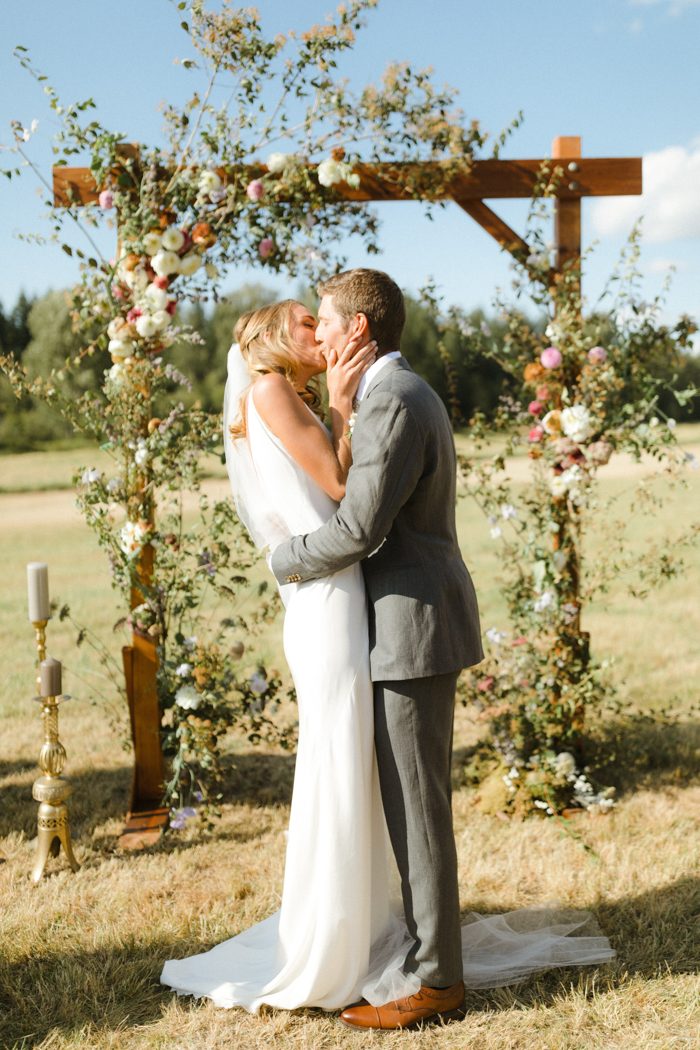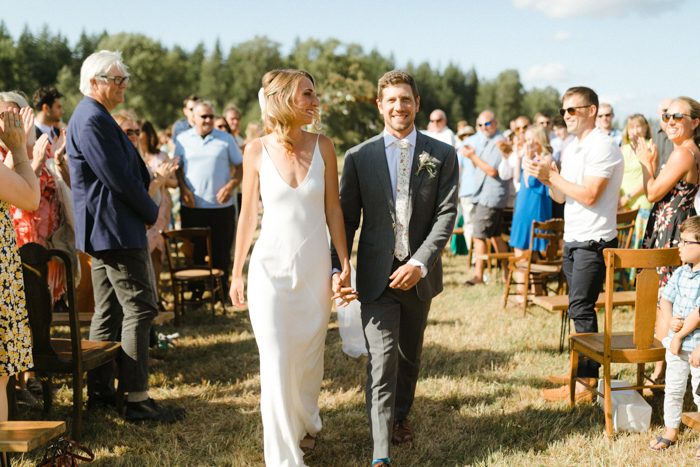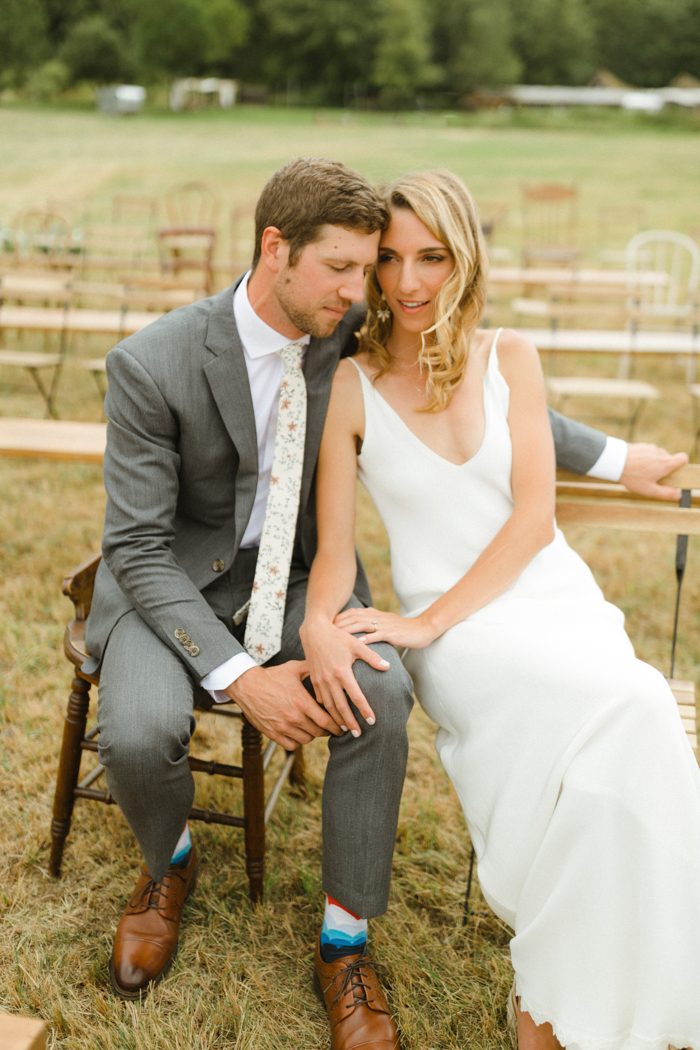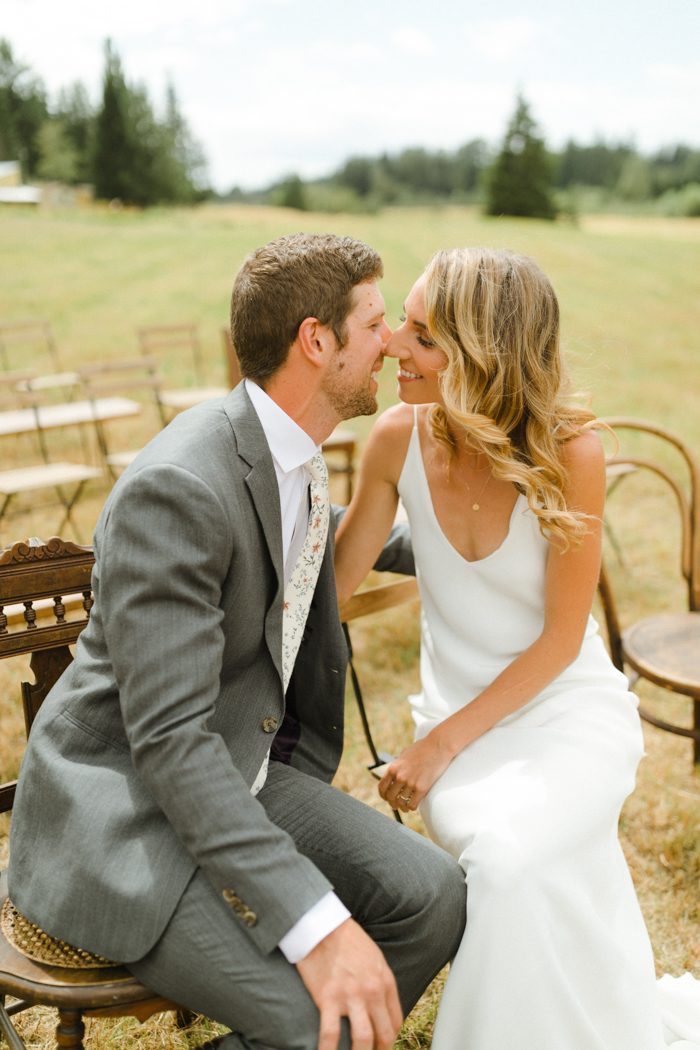 Wedding planning advice from the bride: My best advice to those planning a wedding is to make it your own! At times the planning process can definitely feel overwhelming, but I found it helpful to think of the whole process as a creative outlet and an opportunity to showcase our style and personalities rather than just tasks to check off the to-do list. That shift made planning so much more fun and made for a really memorable day that truly represented who we are and why we wanted to get married. After all, there are no rules when it comes to wedding planning – you can make your wedding day however you want it!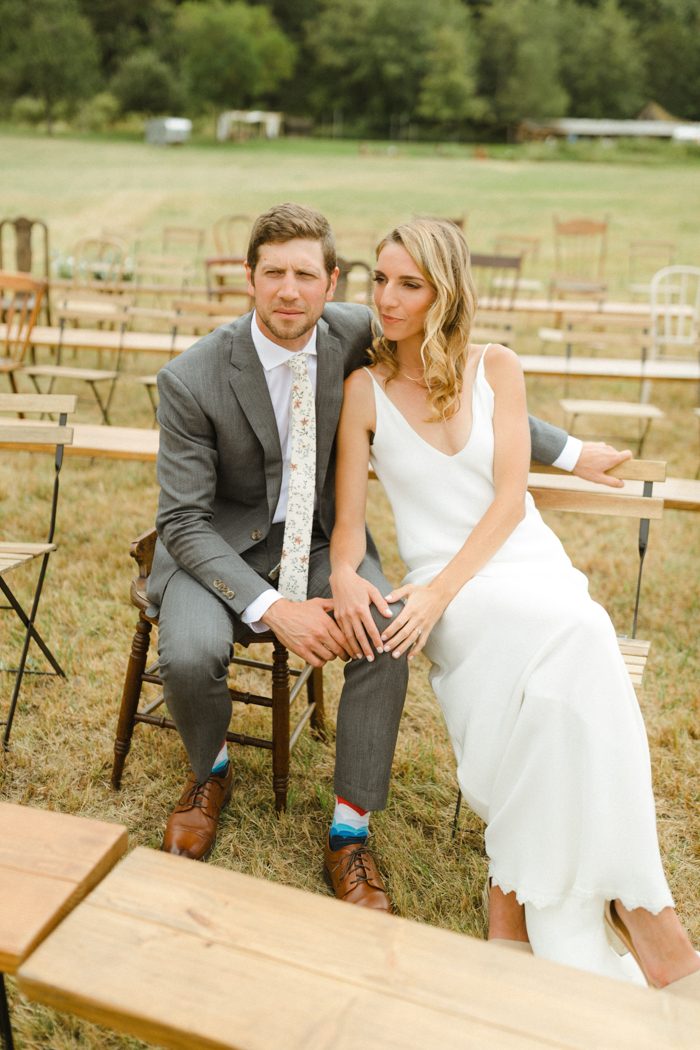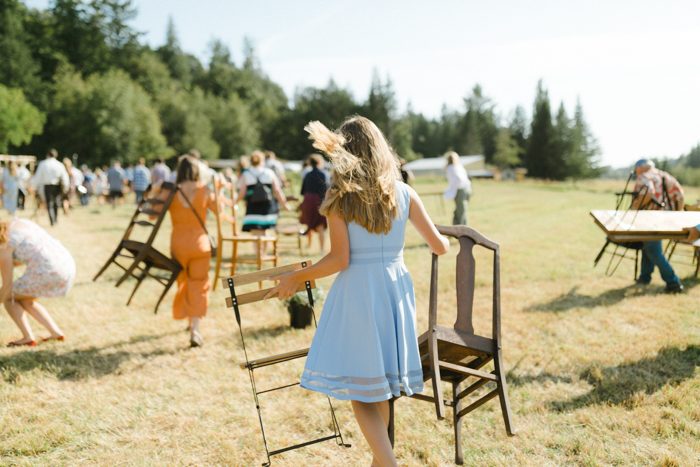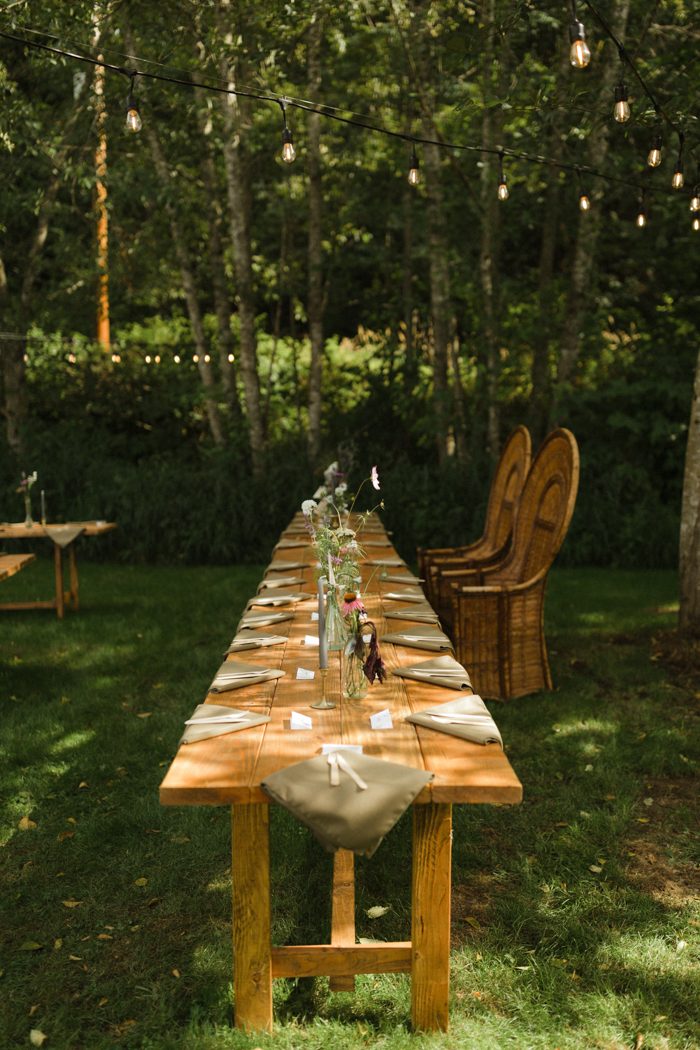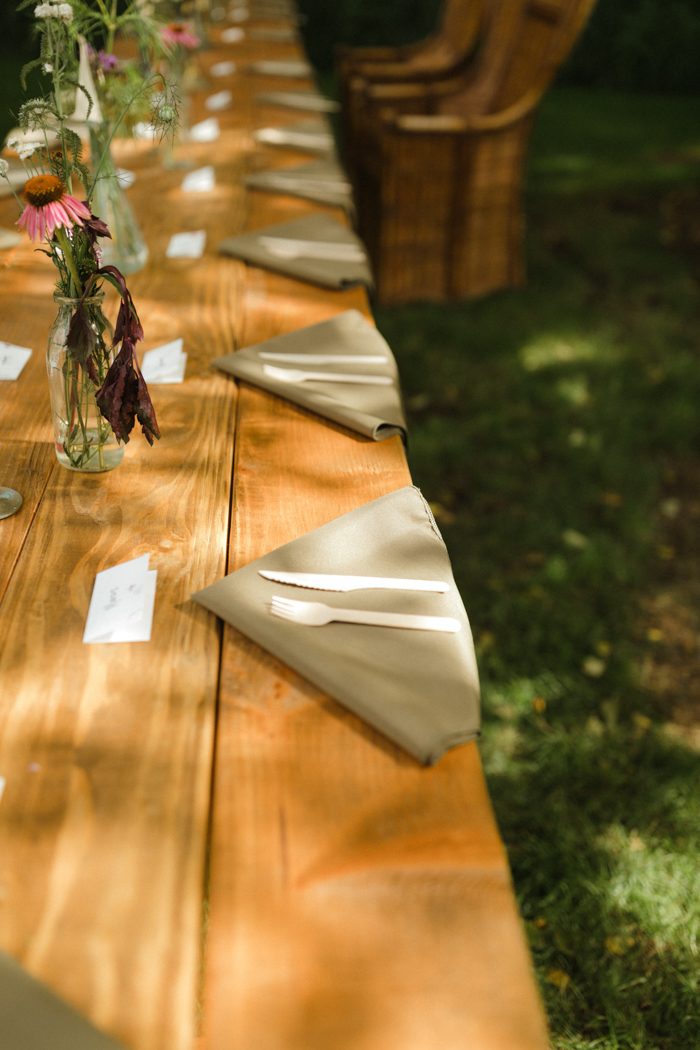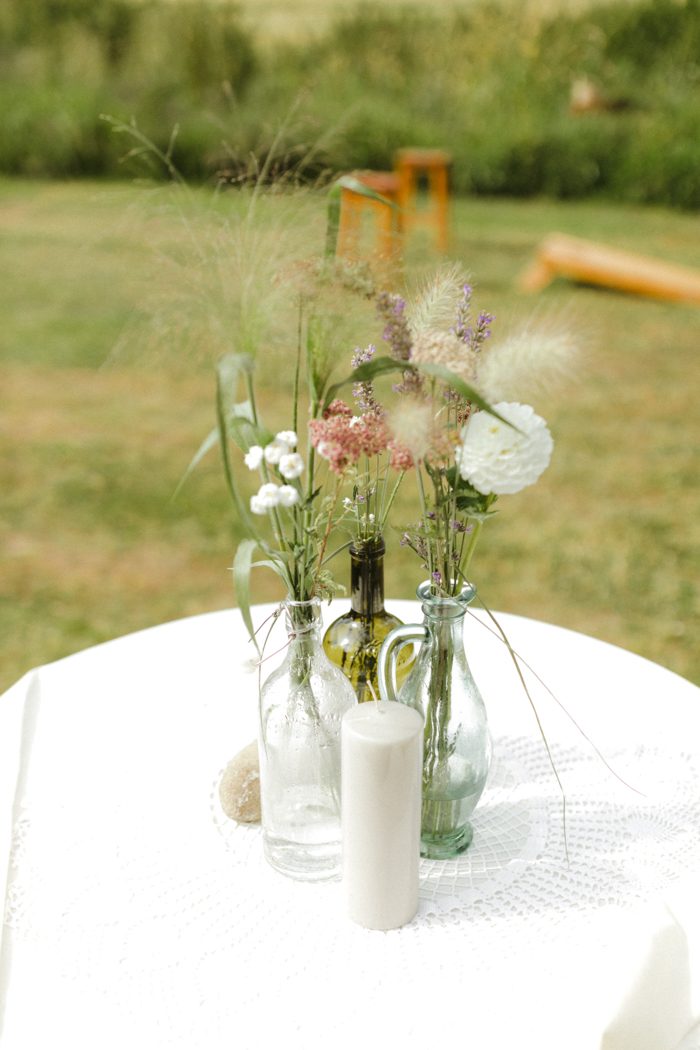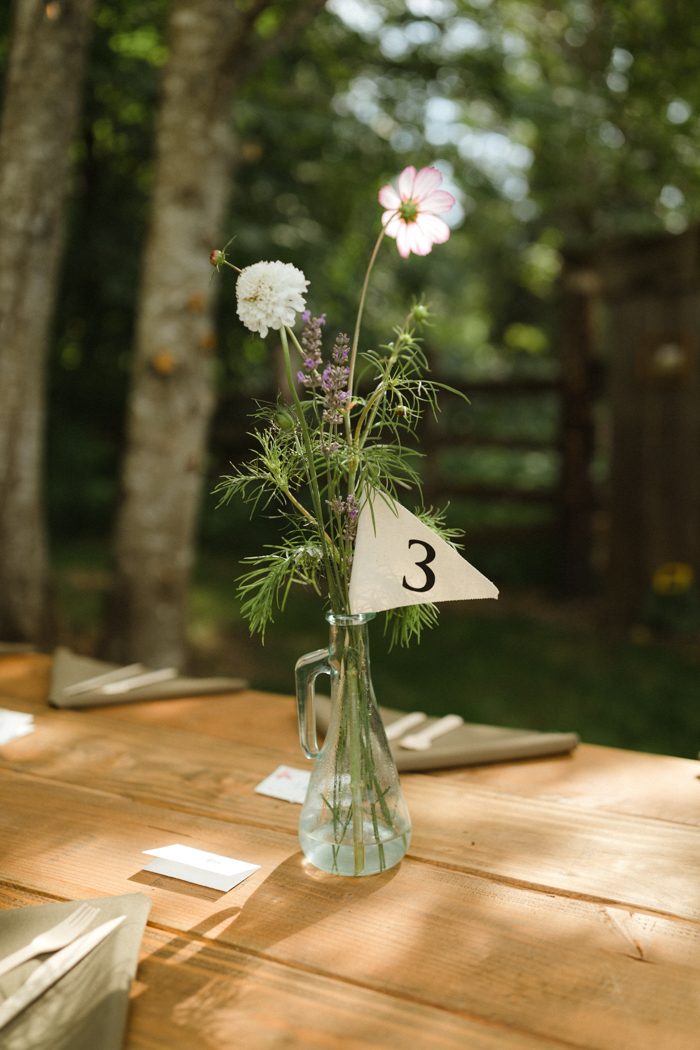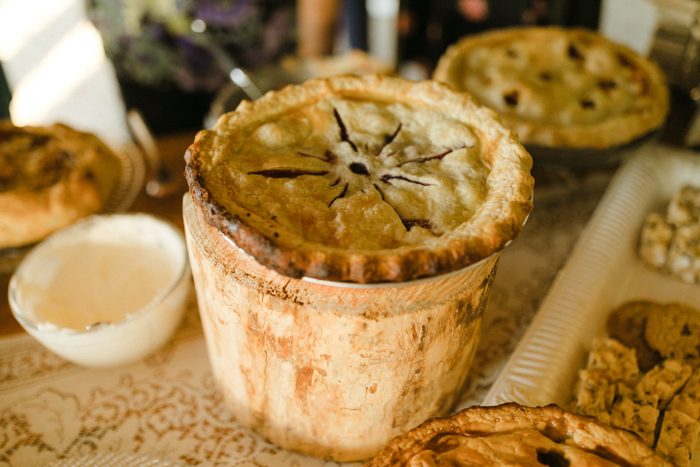 We had recently moved into the little house on my family's 80 acre farm property out in the county, so we chose to get married there! The property is absolutely beautiful – rolling hay fields and forest as far as you can see. There's an old barn on the property that hadn't been touched in over 30 years, so we spent months fixing it up and creating a beautiful outdoor reception space for our wedding. It made our wedding day that much more special seeing that our vision for the space had come together so perfectly from all the work that we and our family and friends put in in the months leading up to it. We loved the way the whole space turned out so much that we decided to turn it into a actual venue, The Farm on Van Wyck. Creating a wedding and event venue is something that Nick and I have dreamed about for years, and having our own wedding on this beautiful property was the inspiration we needed to finally make it happen! We can't wait to watch the wedding day visions of other couples come to life on The Farm..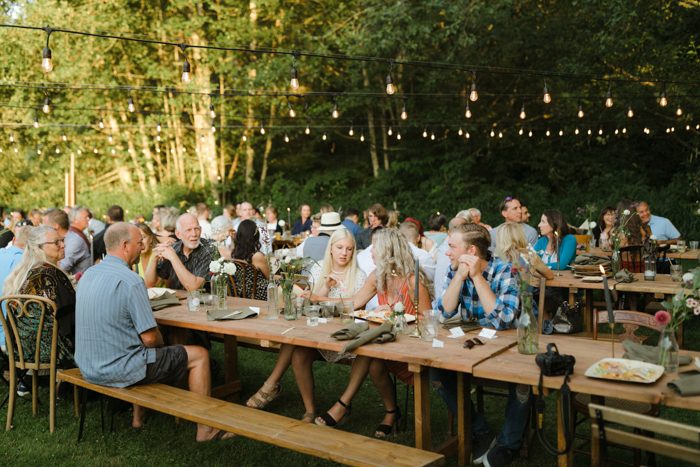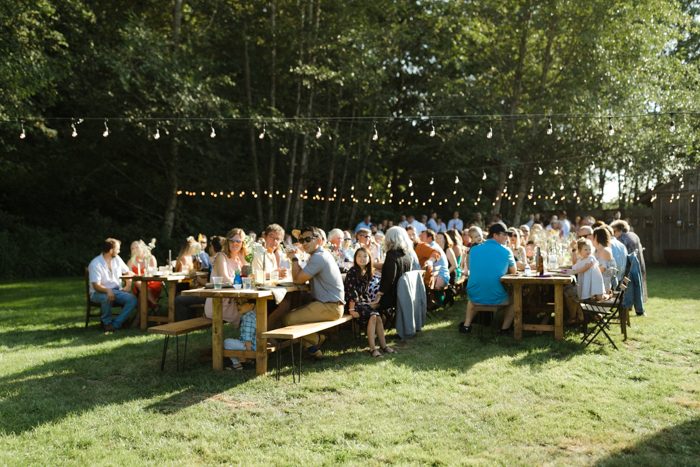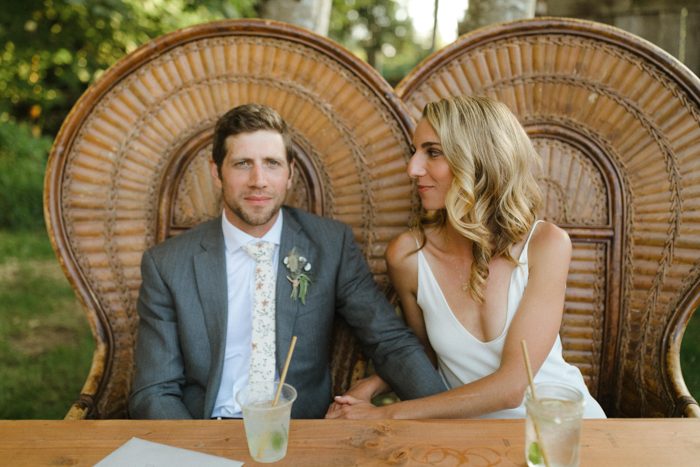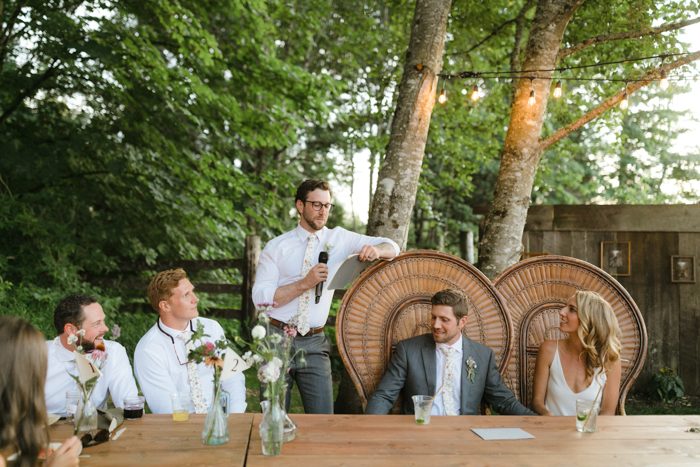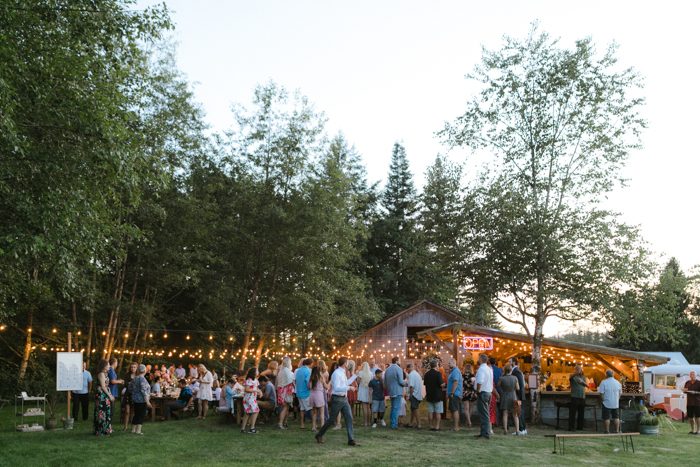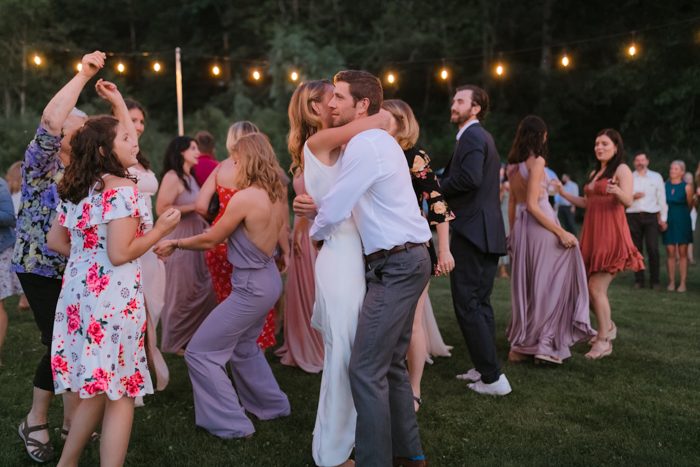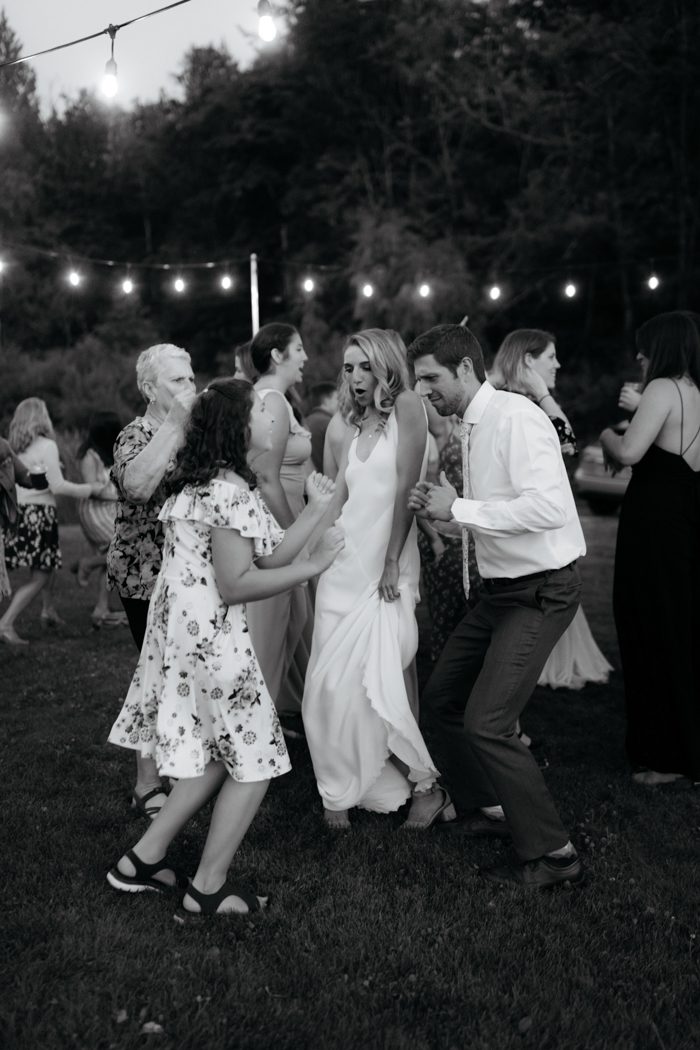 Congratulations, Taylor and Nick — on both your marriage and creating The Farm on Van Wyck! We're feeling grateful that Junebug member Malorie Kerouac shared this inspiring day with us! For more of Malorie's stunning photography, be sure to check out how this couple spiced up their intimate farm wedding at Woodinville Lavender.