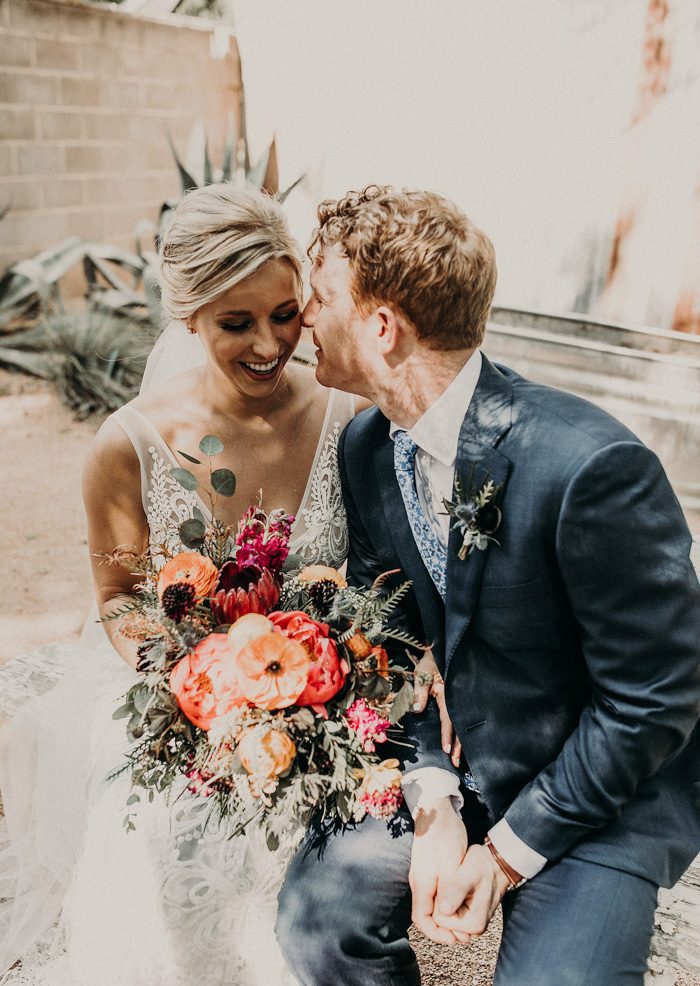 If down-home country vibes and relaxed elegance are your jam, you're going to love Emma and Luke's wedding at Jacoby's Restaurant & Mercantile. Because so many of their guests were flying over from London, the couple planned an entire week of activities to celebrate their beloved Texas home, which culminated in their wedding at a ranch-to-table restaurant that accommodated their ceremony, cocktail hour, and reception. Although most of the decor belonged to the restaurant itself, Pollen Floral Art added vibrant blooms of bouquets, centerpieces, and sign adornments that added the perfect pop of color to the outdoor rustic venue. Nikk Nguyen Photo nailed it in capturing the unique vibe and unbelievably beautiful moments of this quintessentially Texas wedding day!
The Couple:
Emma and Luke
The Wedding:
Jacoby's Restaurant & Mercantile, Austin, Texas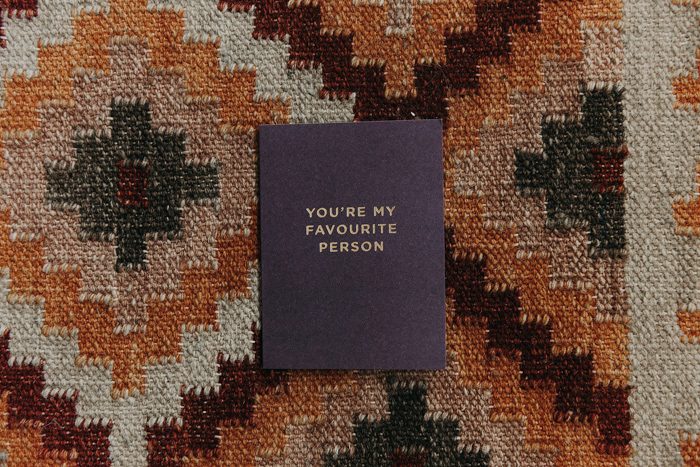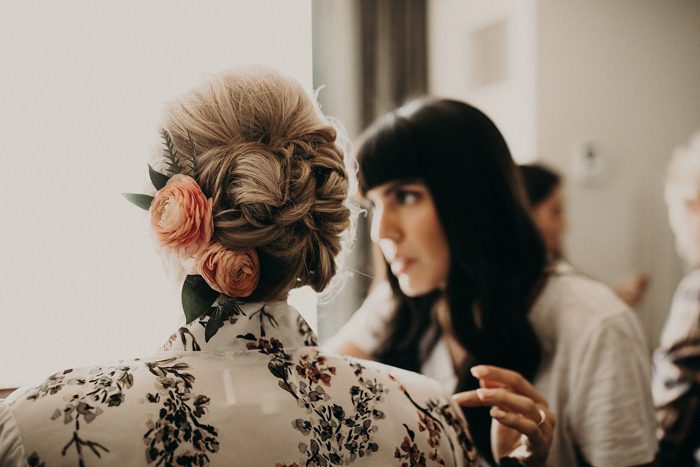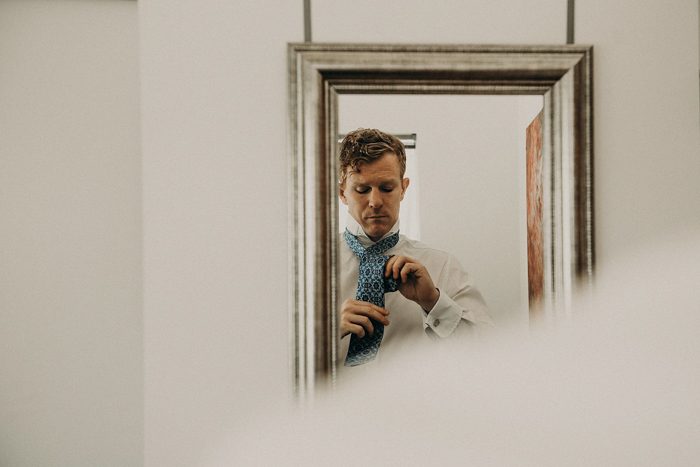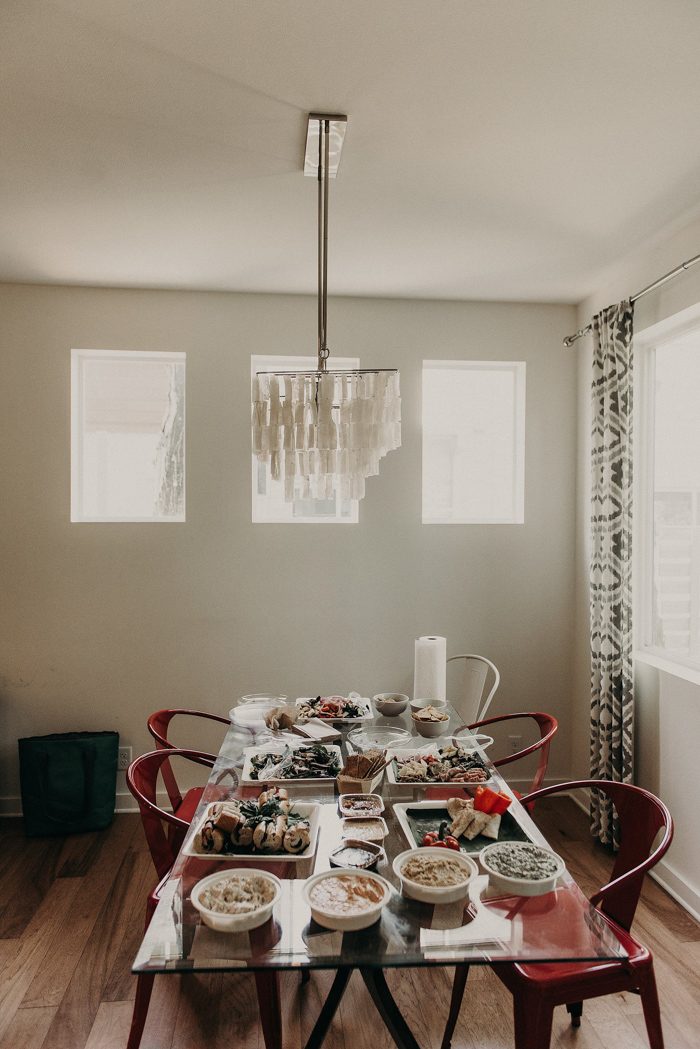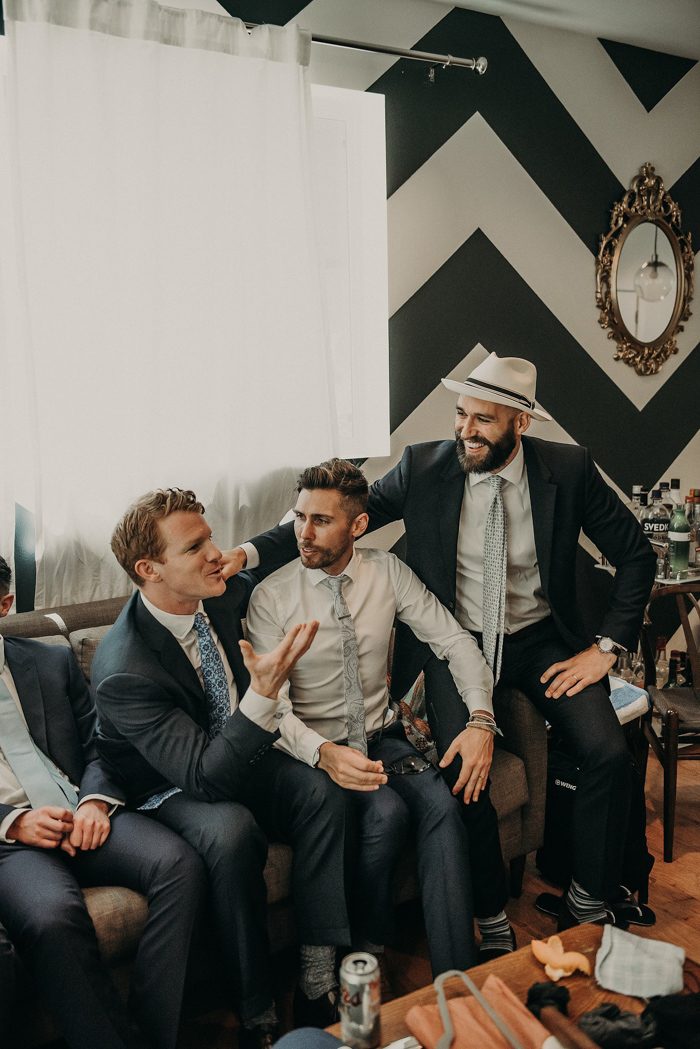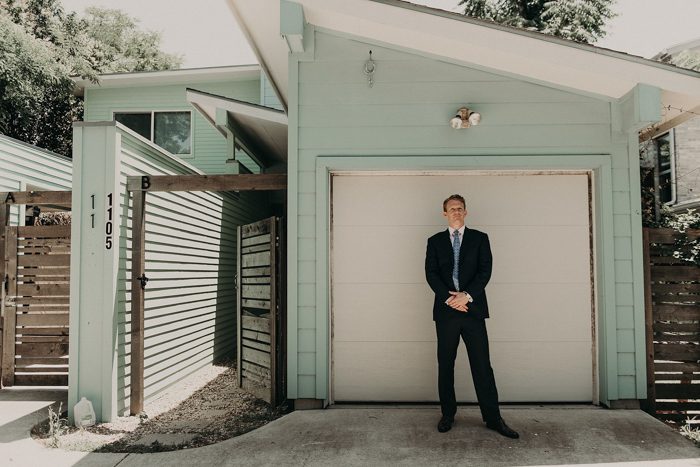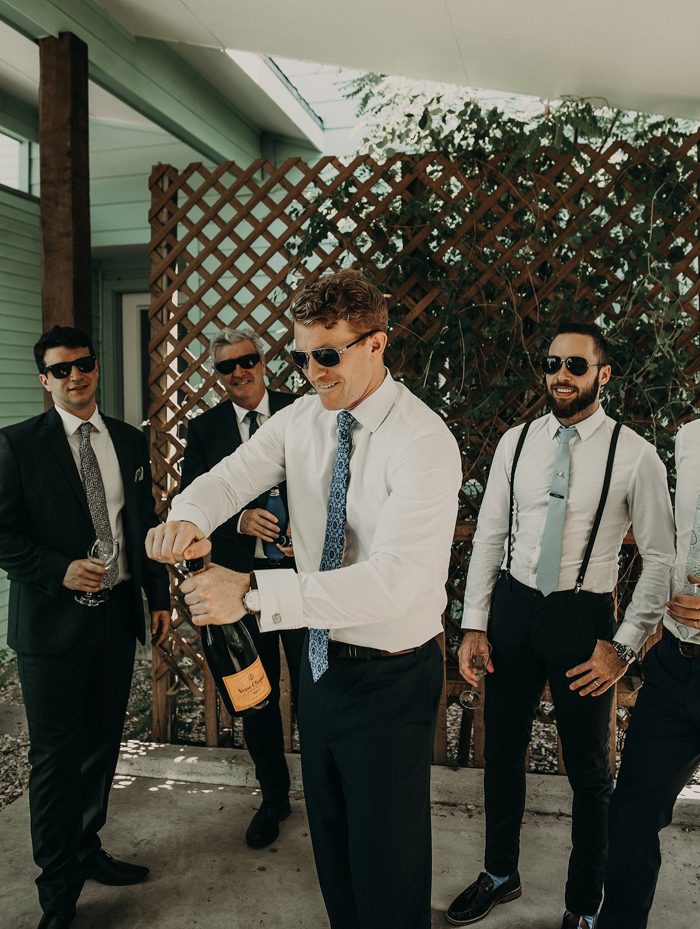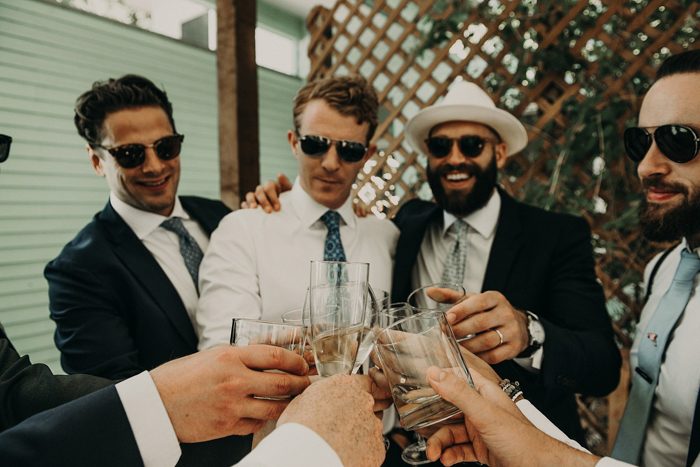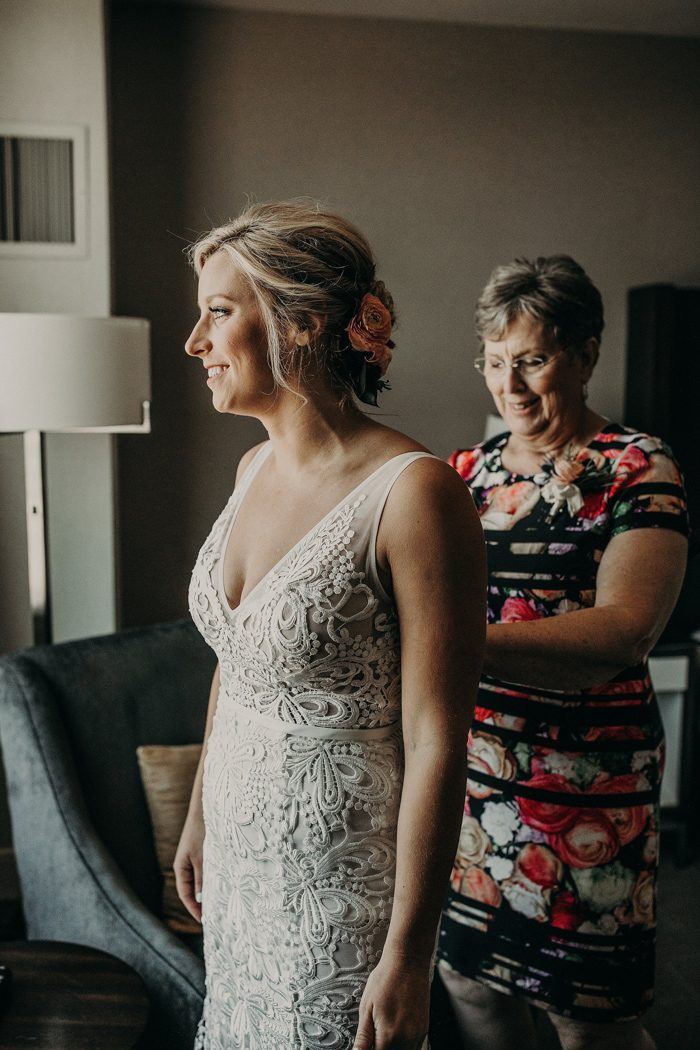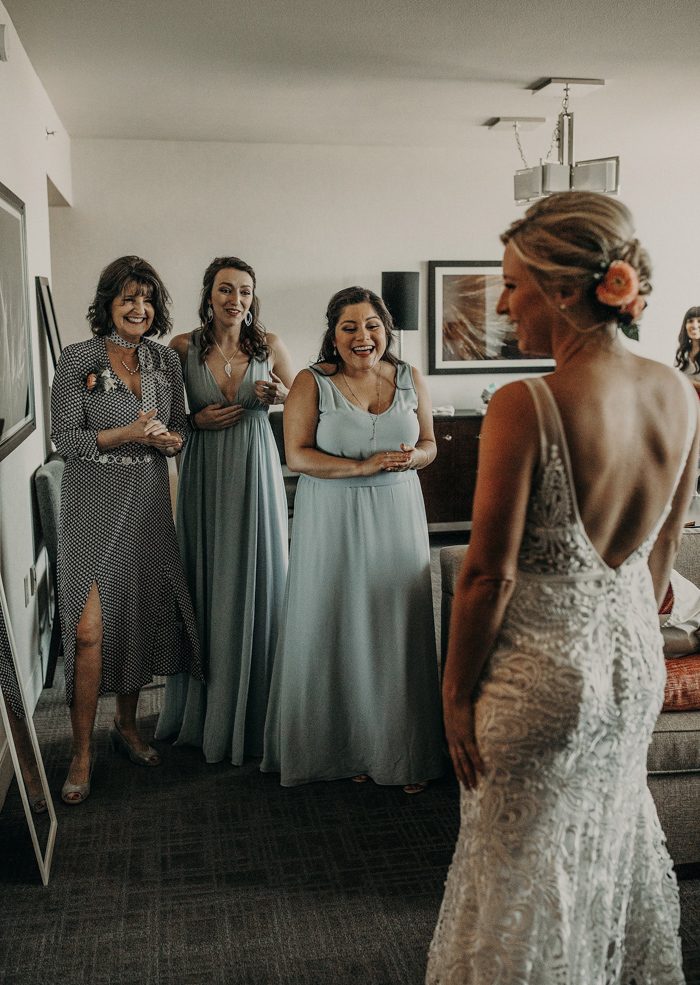 We had a lot of people flying in from London and abroad, so we really wanted the vibe of the wedding to be relaxed and focused on people having fun. We had a whole week of activities planned and we didn't adhere to strict traditions. We danced and laughed more than cried, but that's our vibe!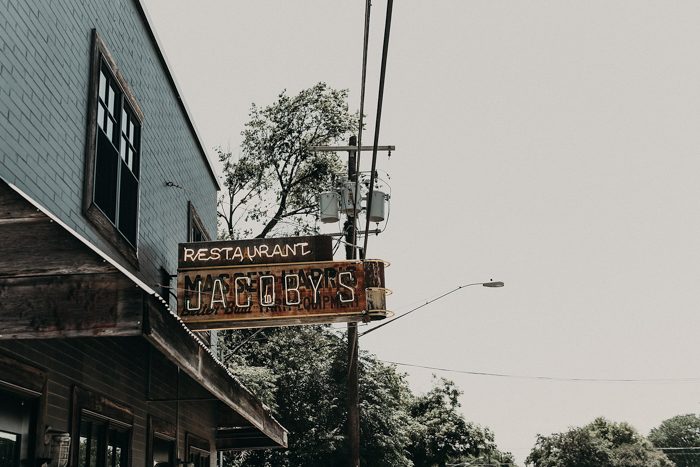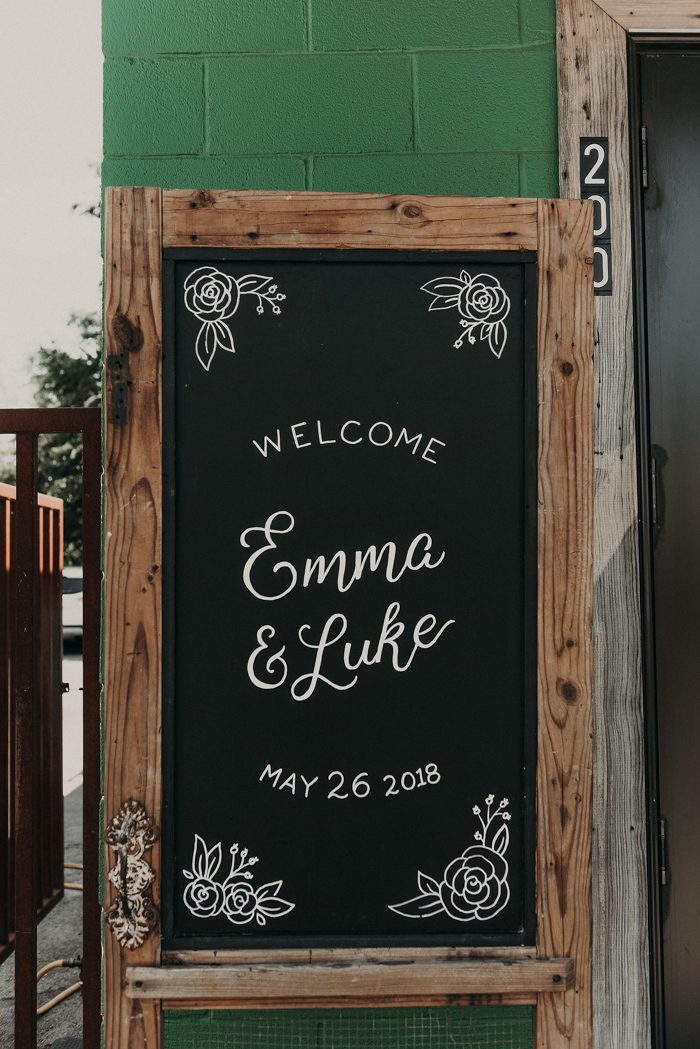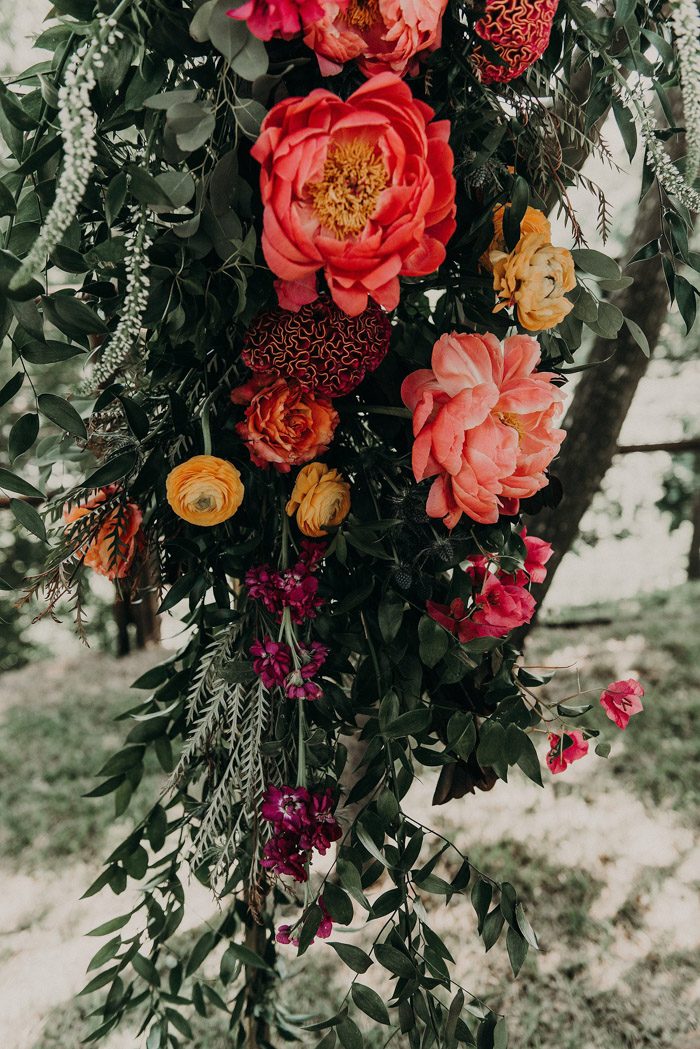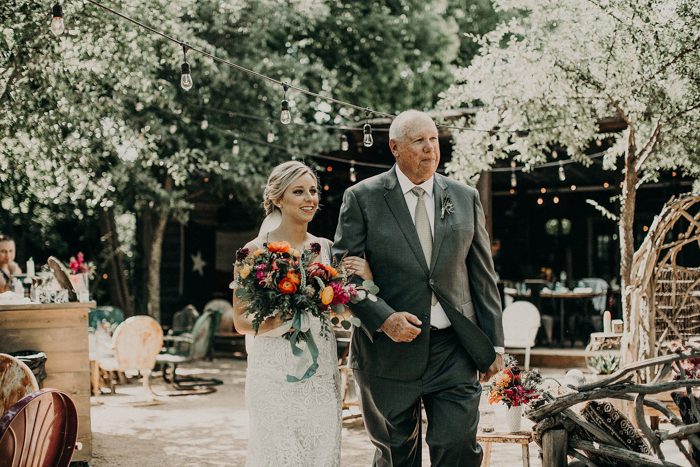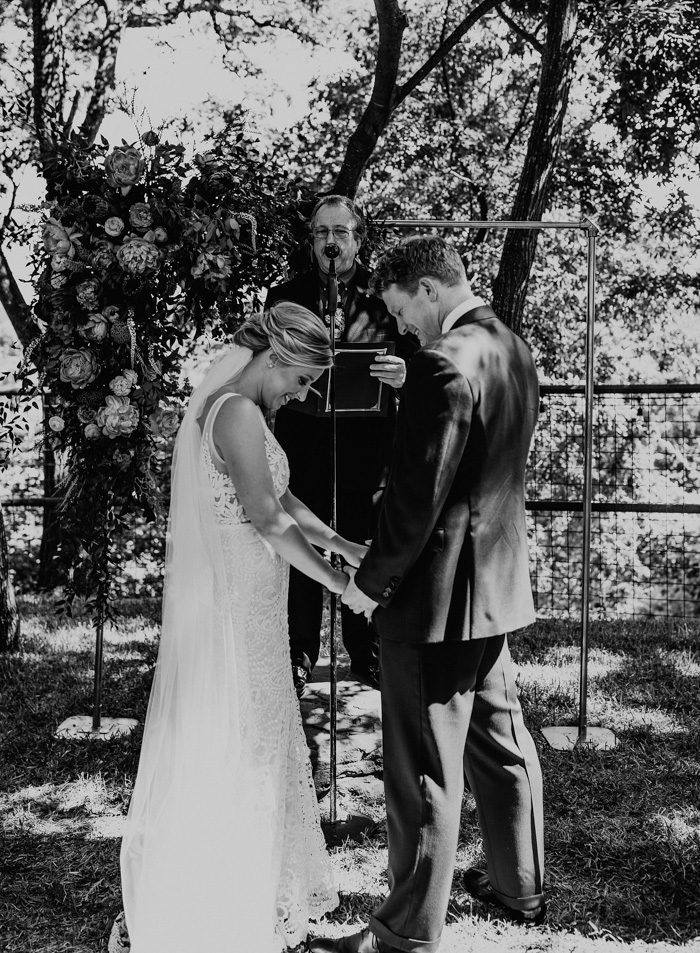 My uncle was our officiant, and he was quirky and perfect. The ceremony was super short — about 8 mins — and everyone just stood around us (no chairs). We also came out to fun songs and we had beers and a signature cocktail ready for people as they arrived.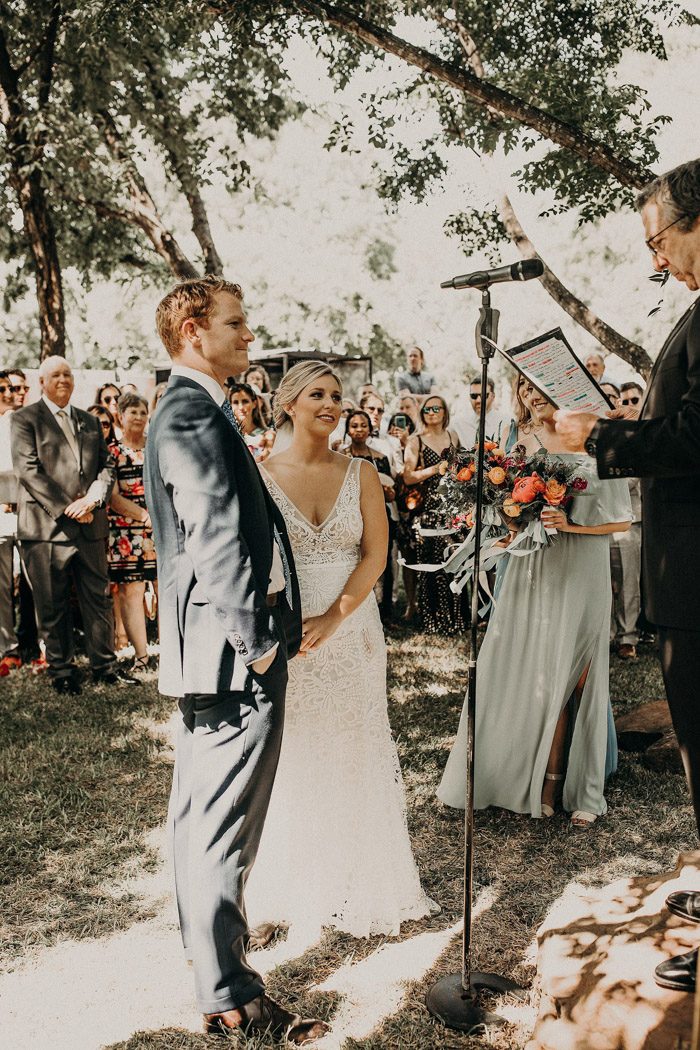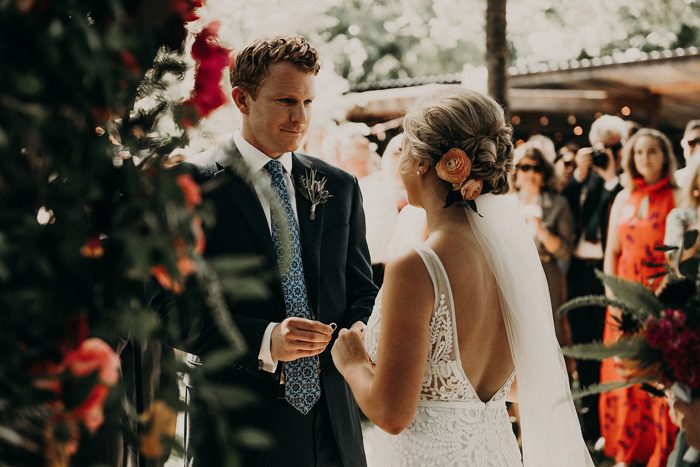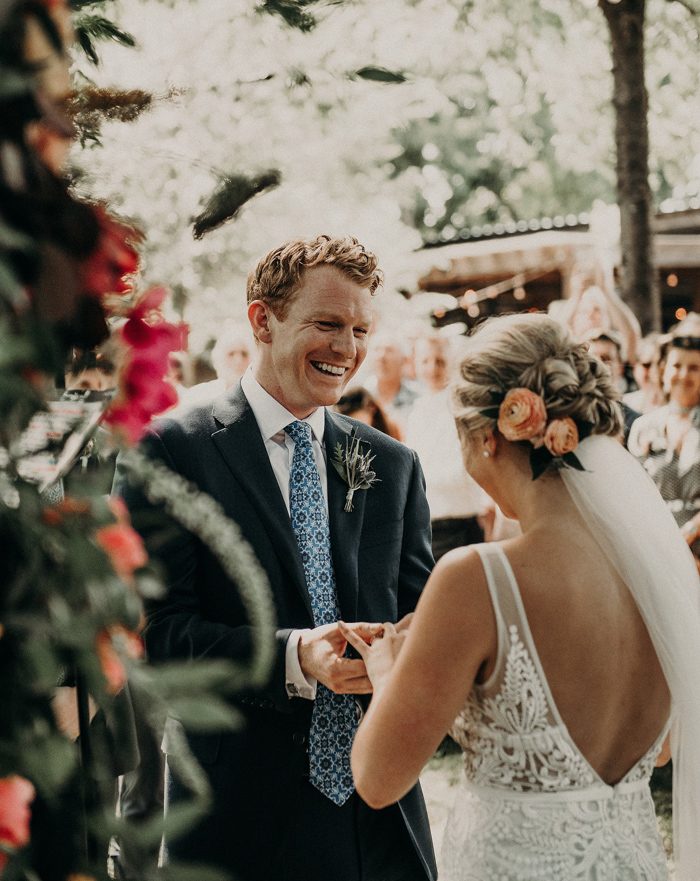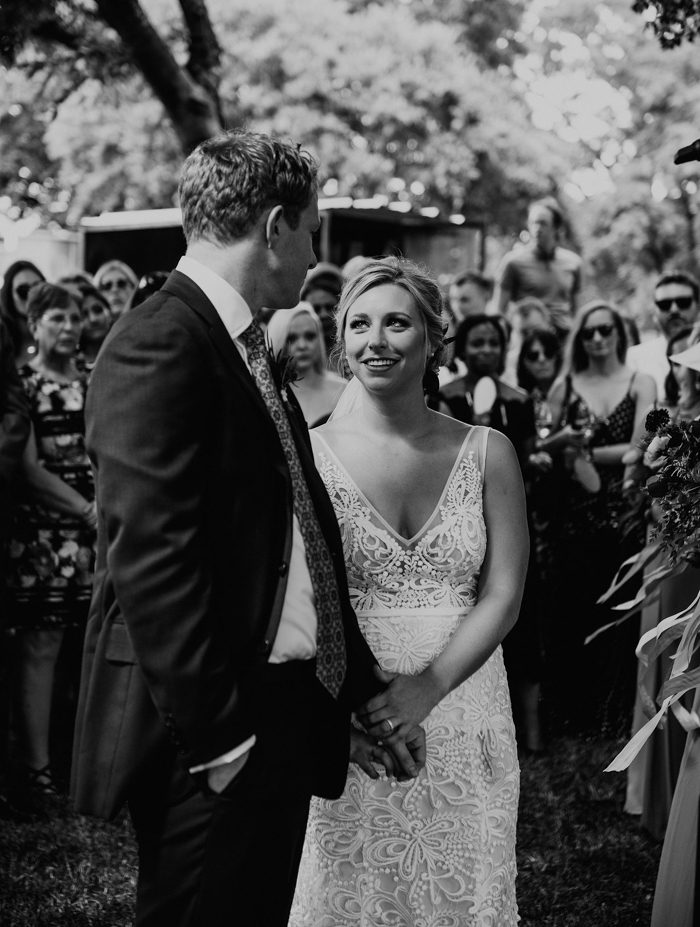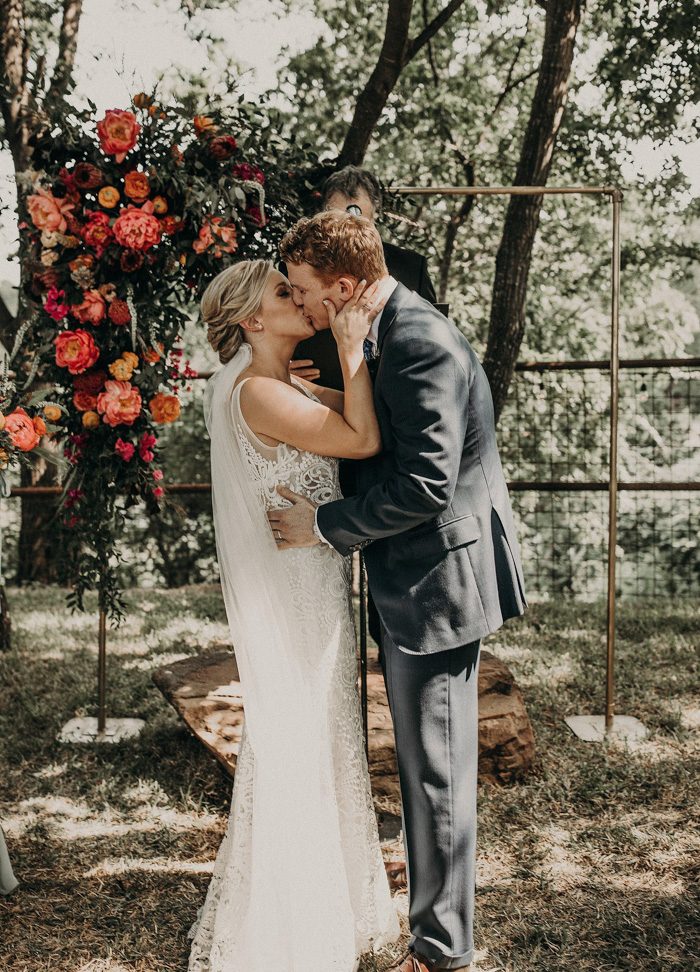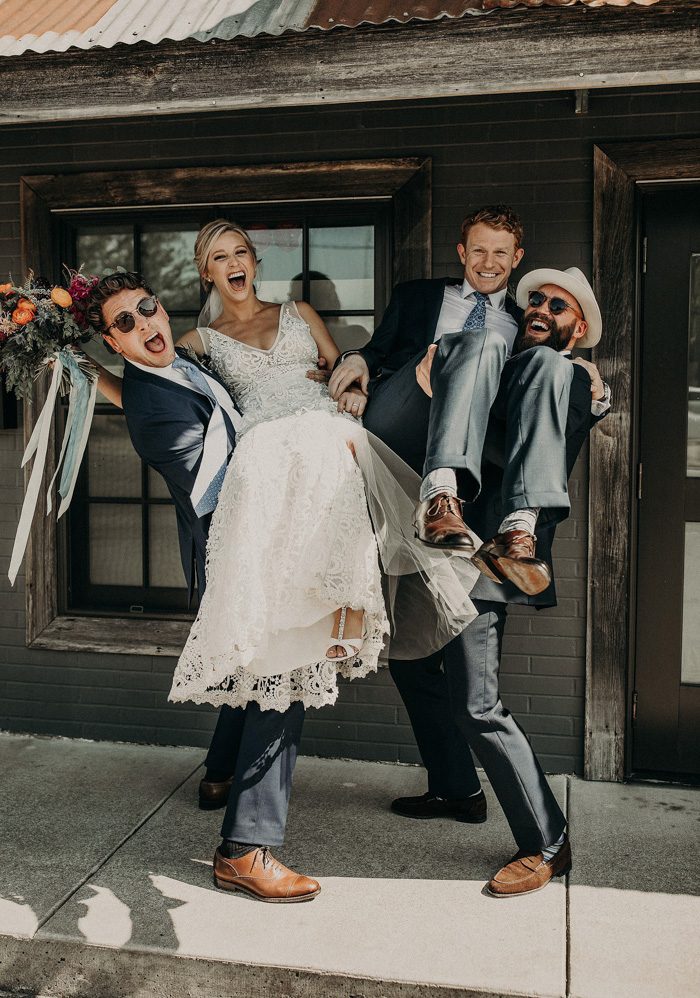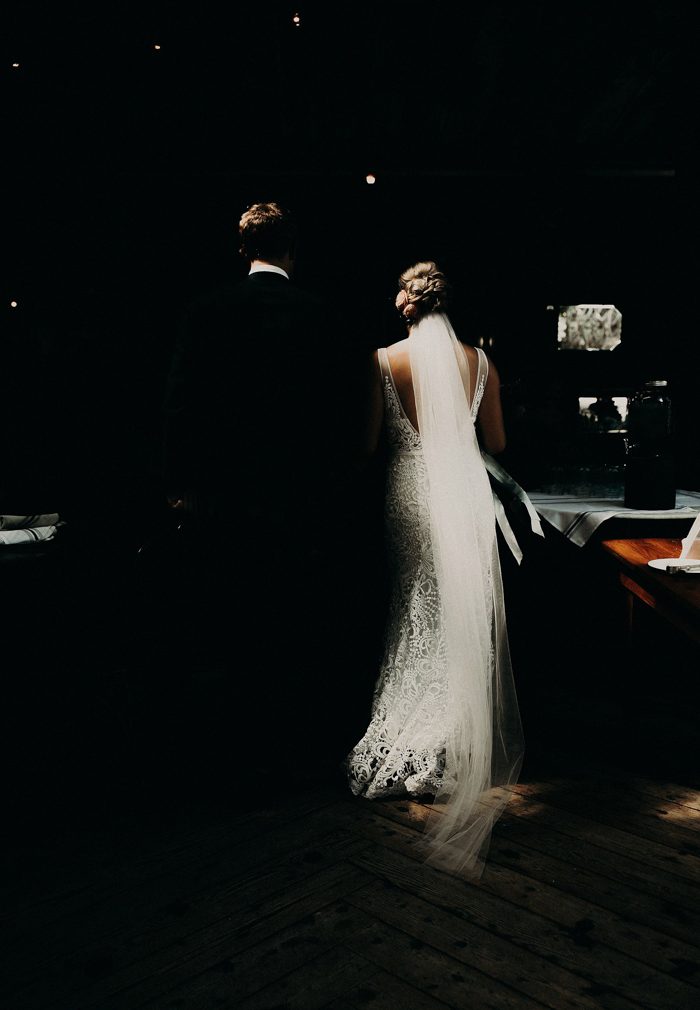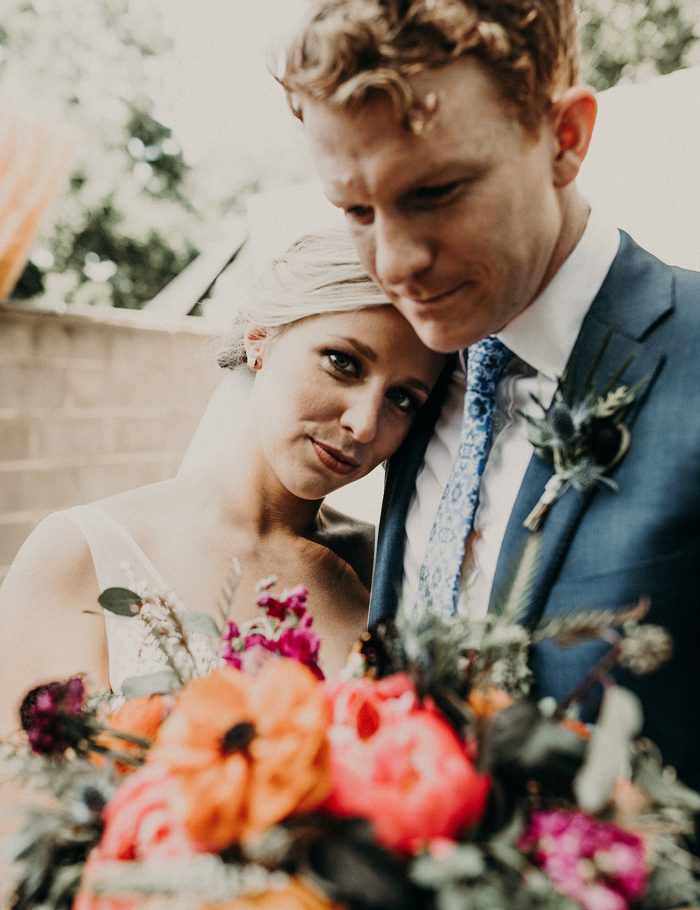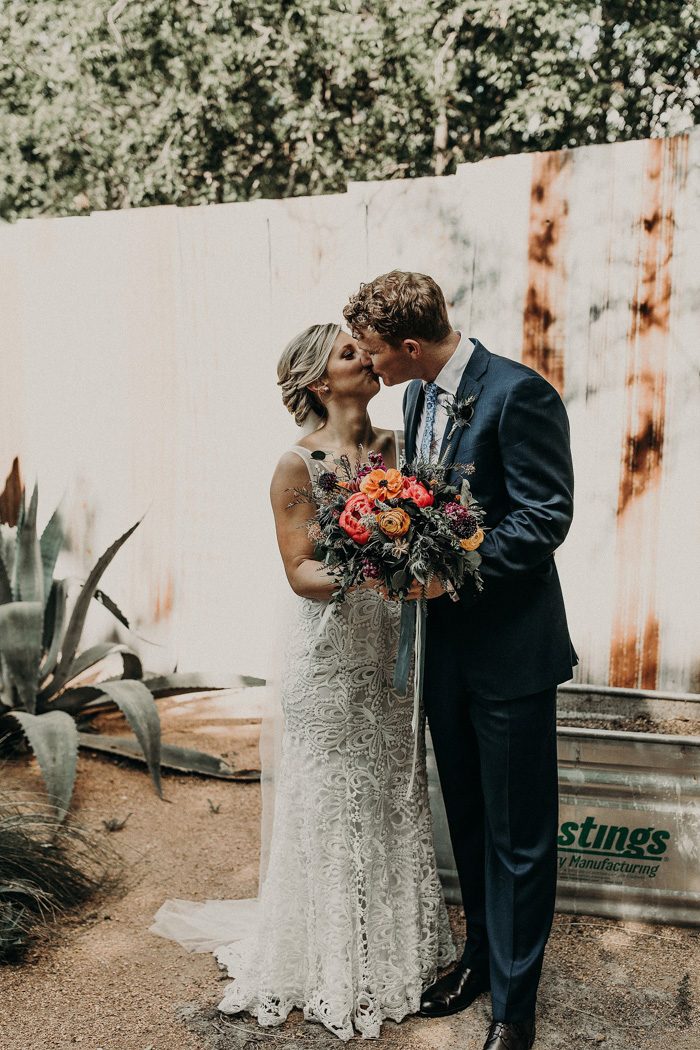 Jacoby's was perfect for us because we could have the ceremony, cocktail hour, dinner and party all in one small space (but still have different areas for each part of the day). It was also ideal because the restaurant is designed and styled well by their owners, so I could use their decorations as my own.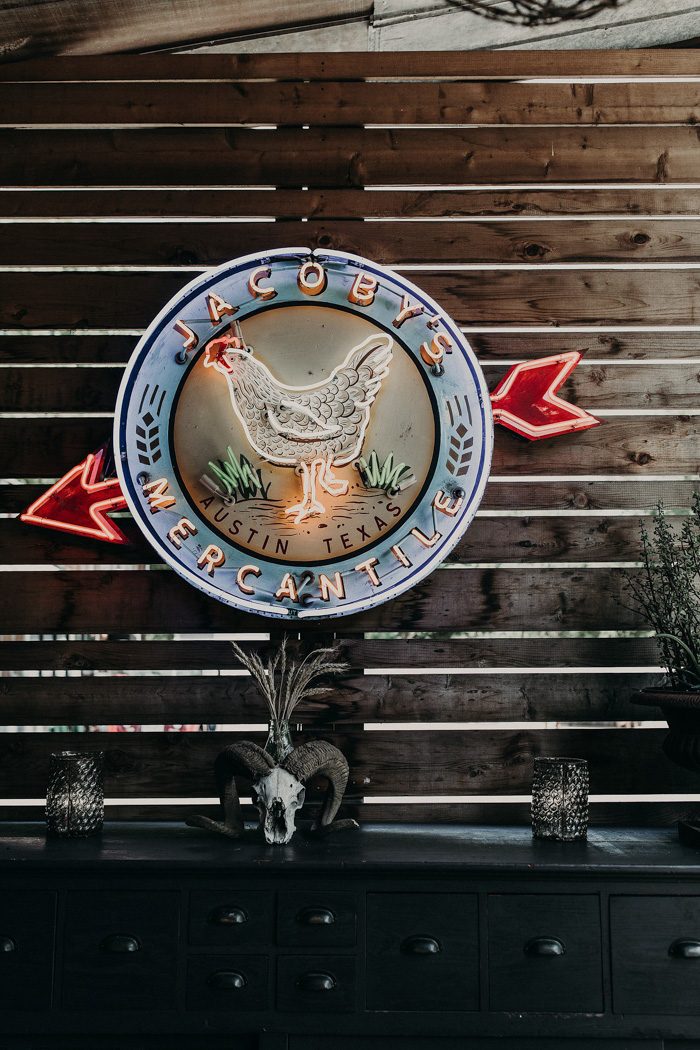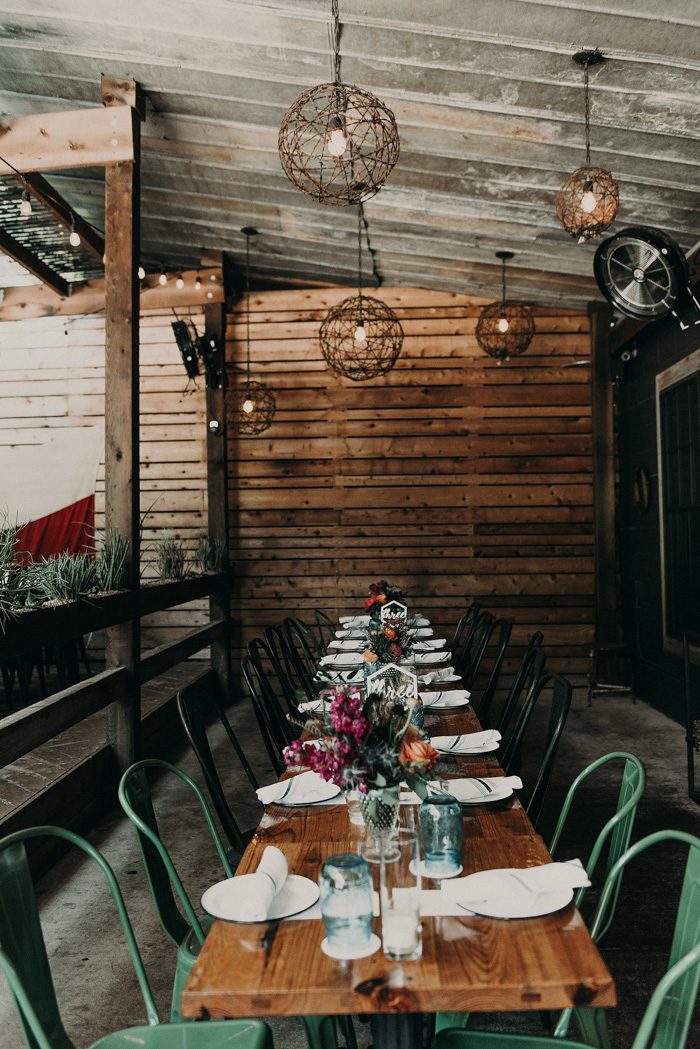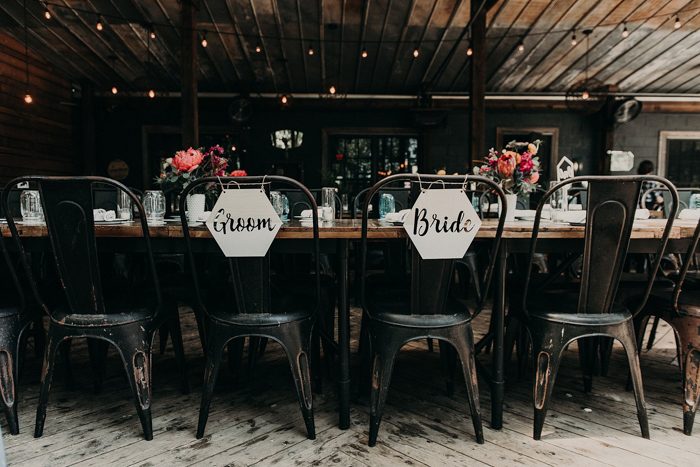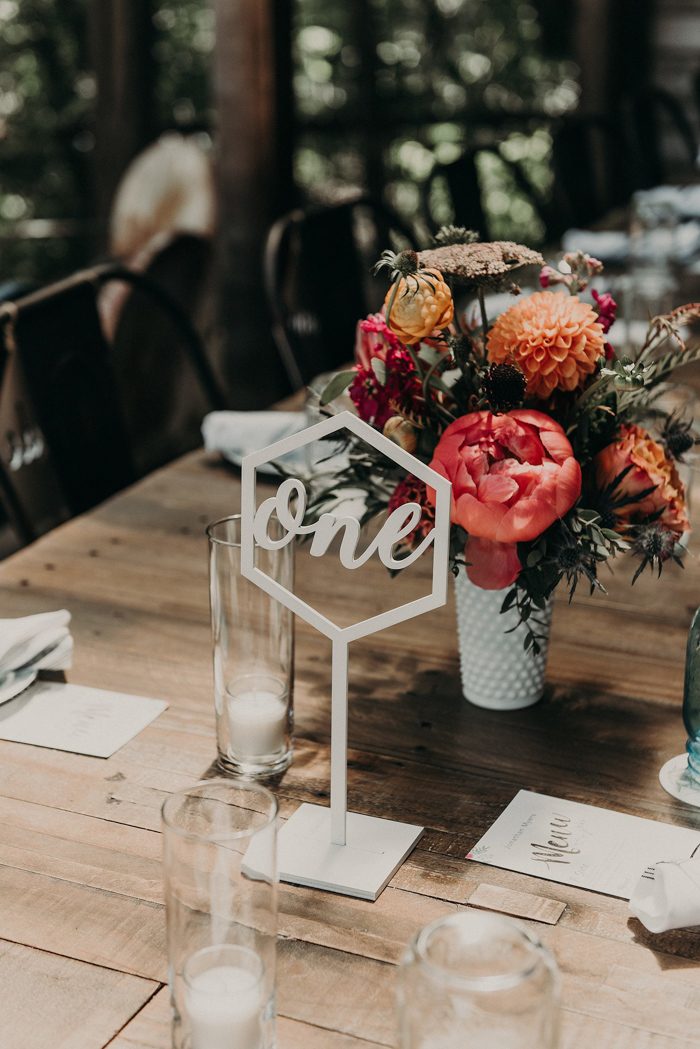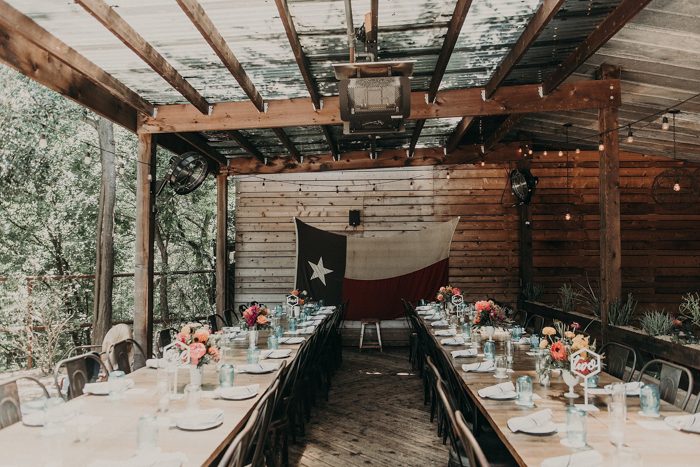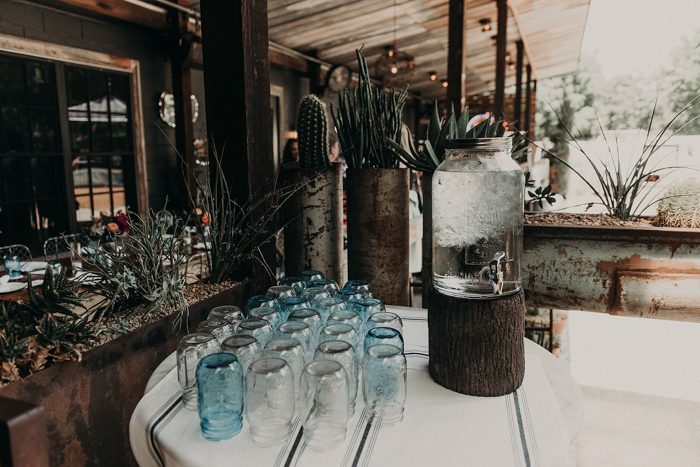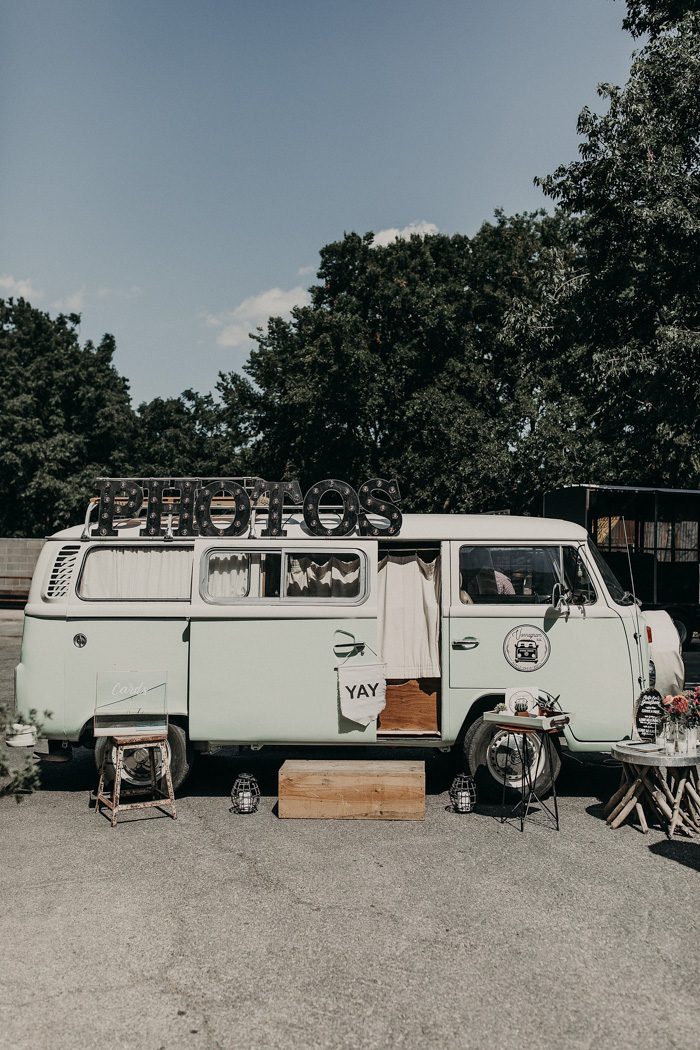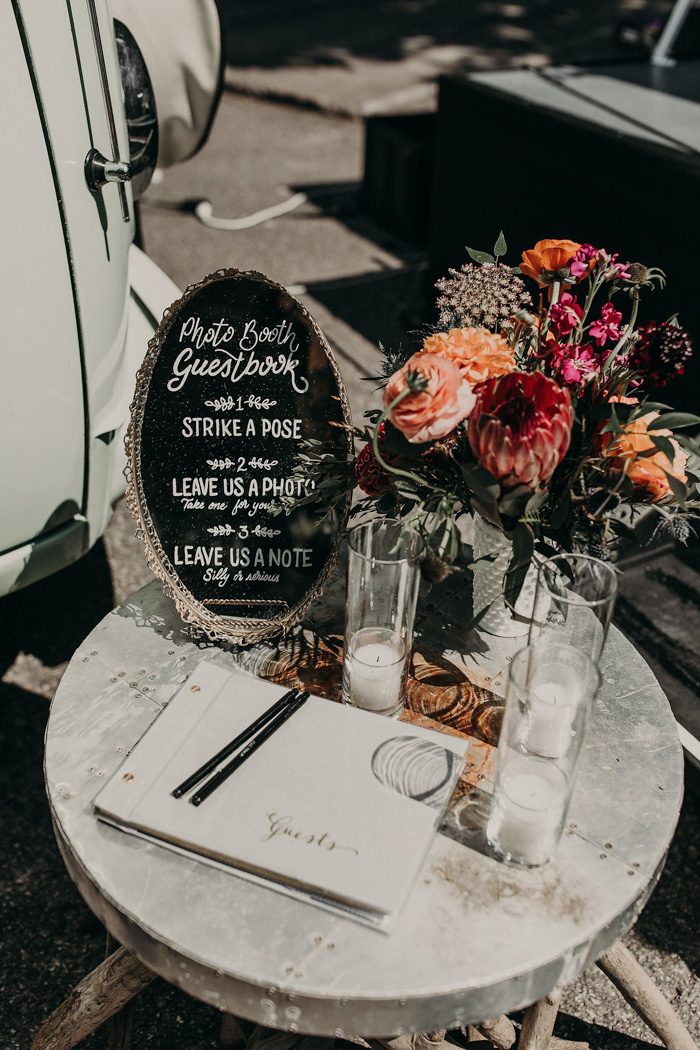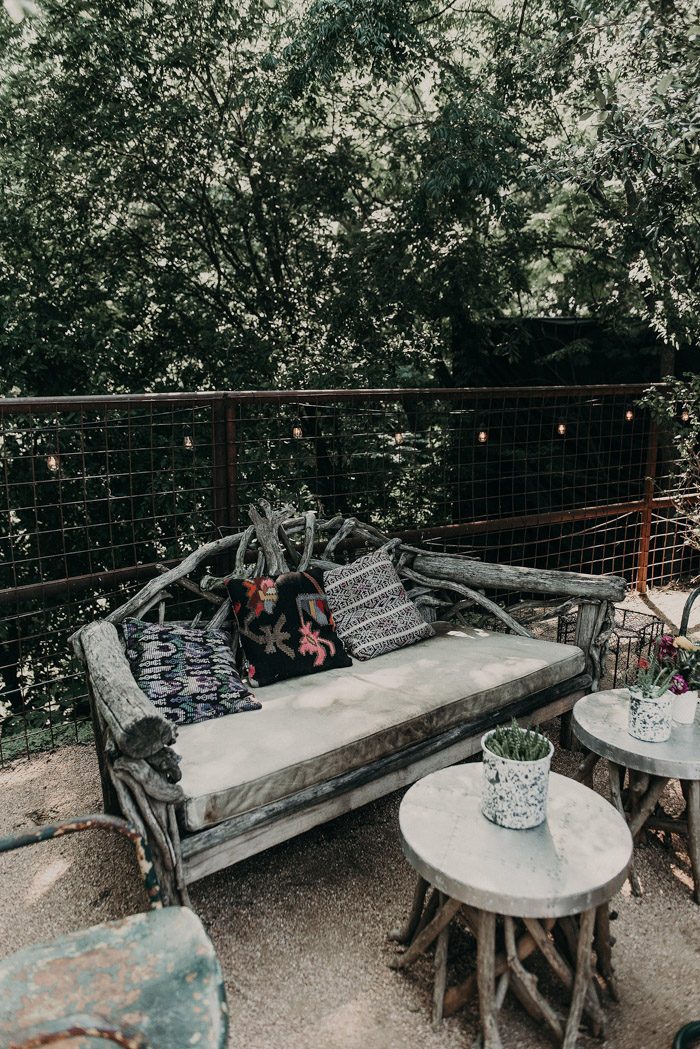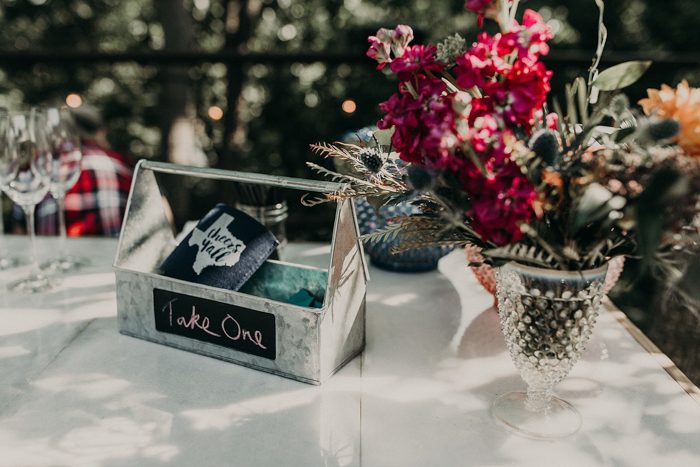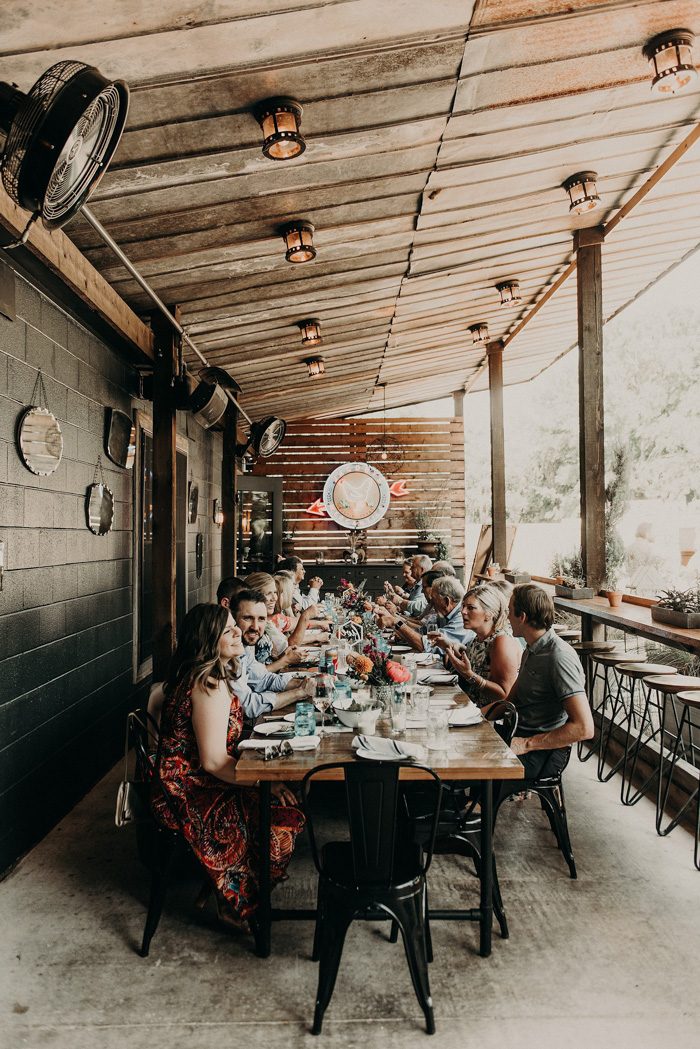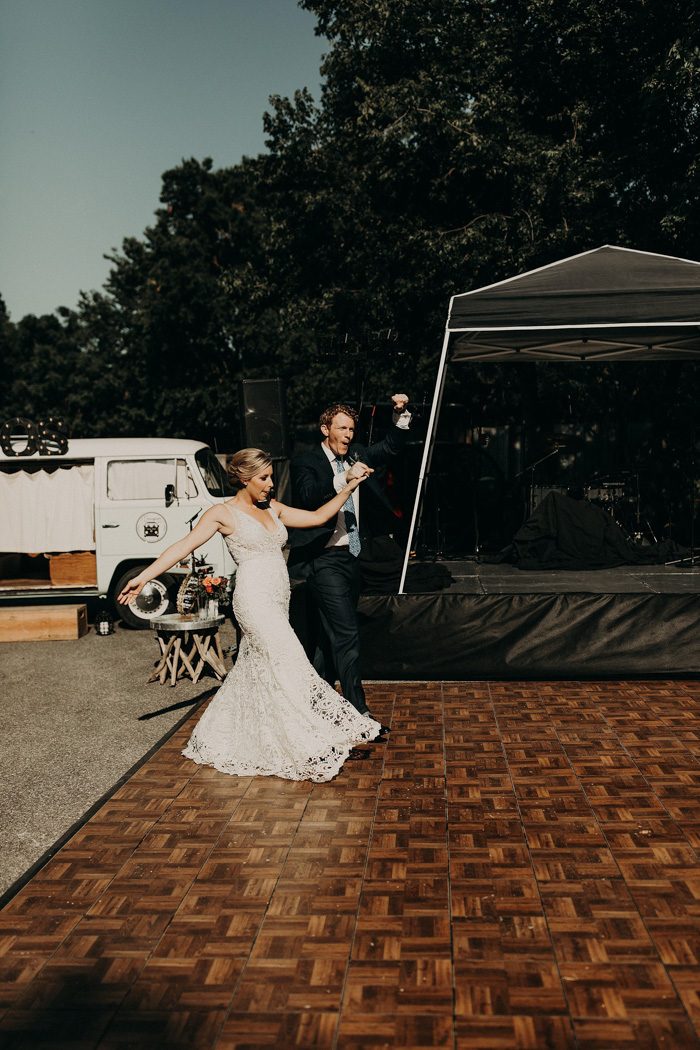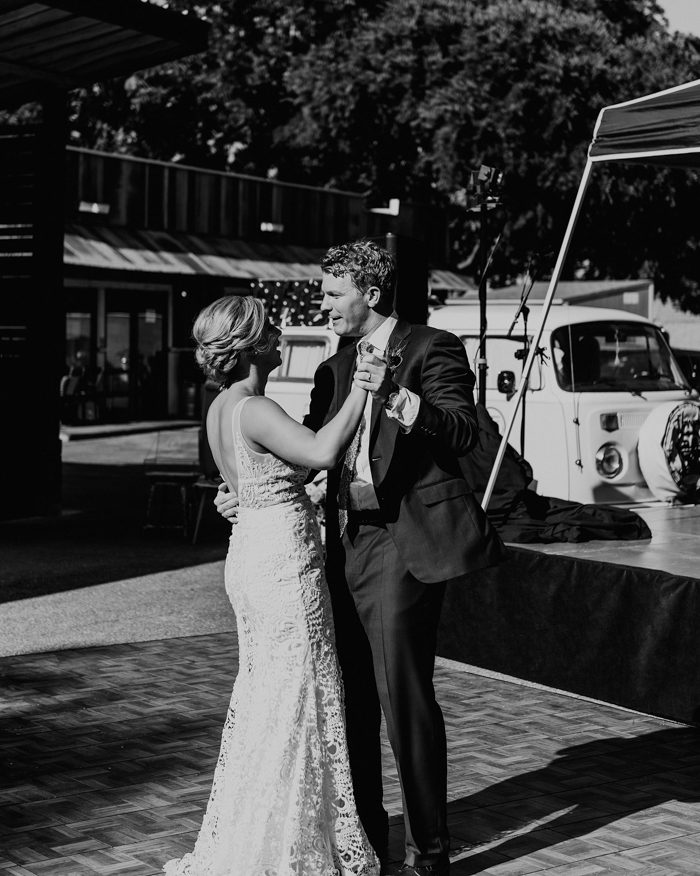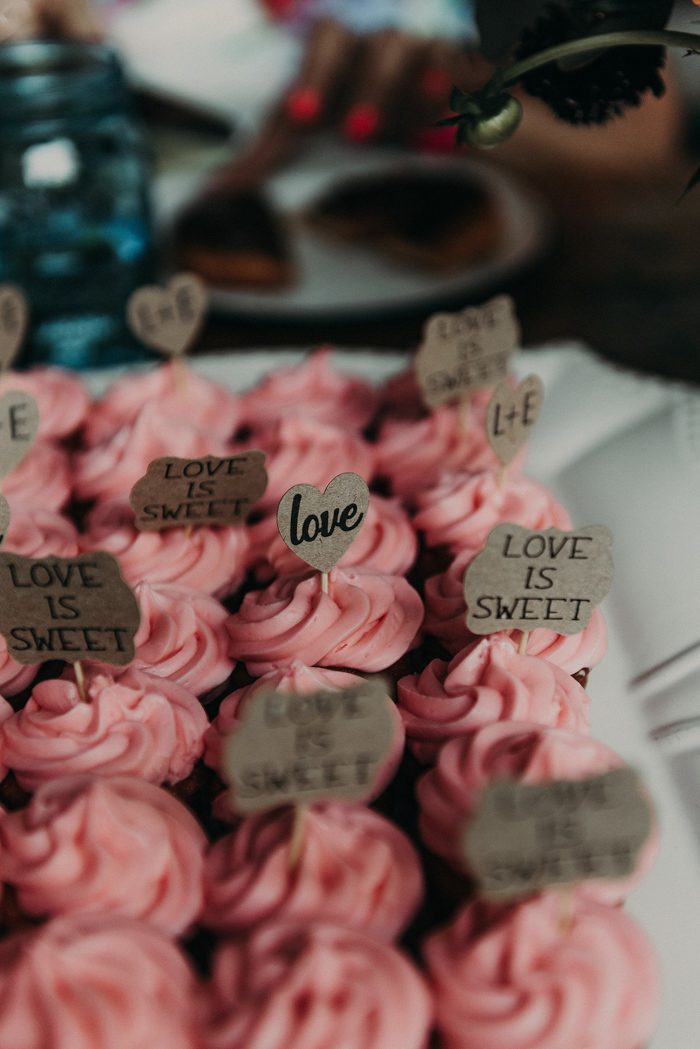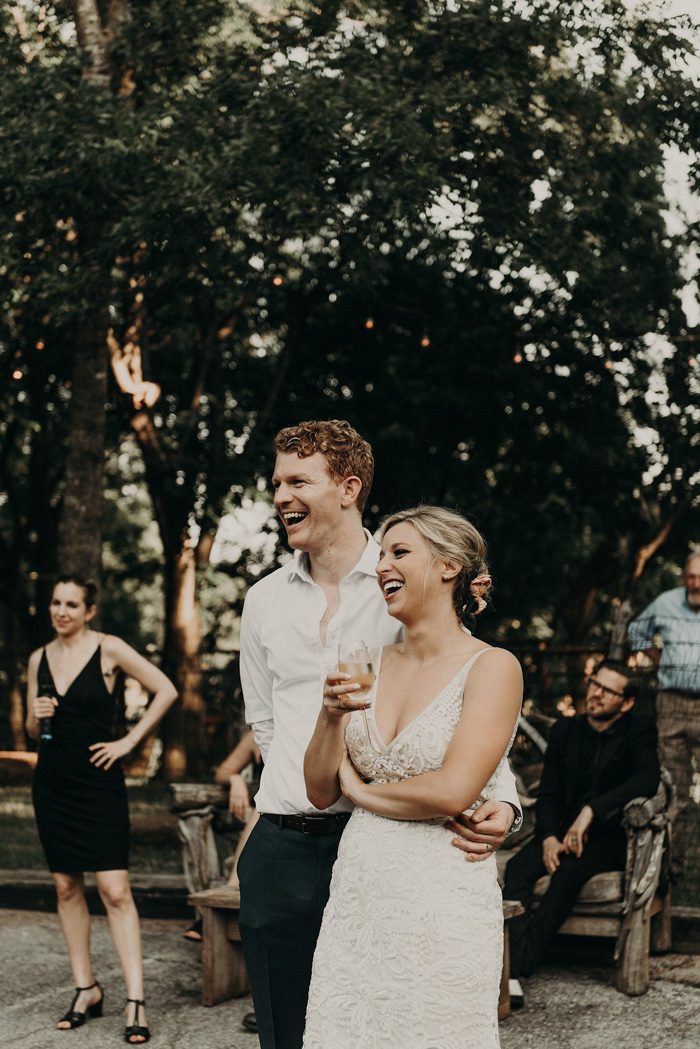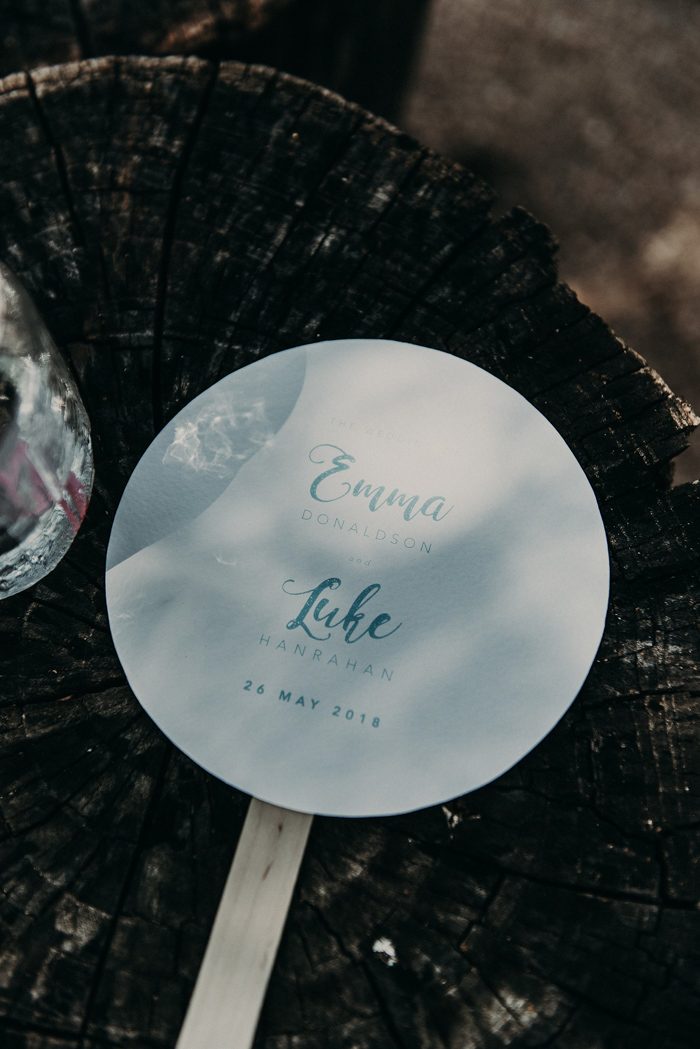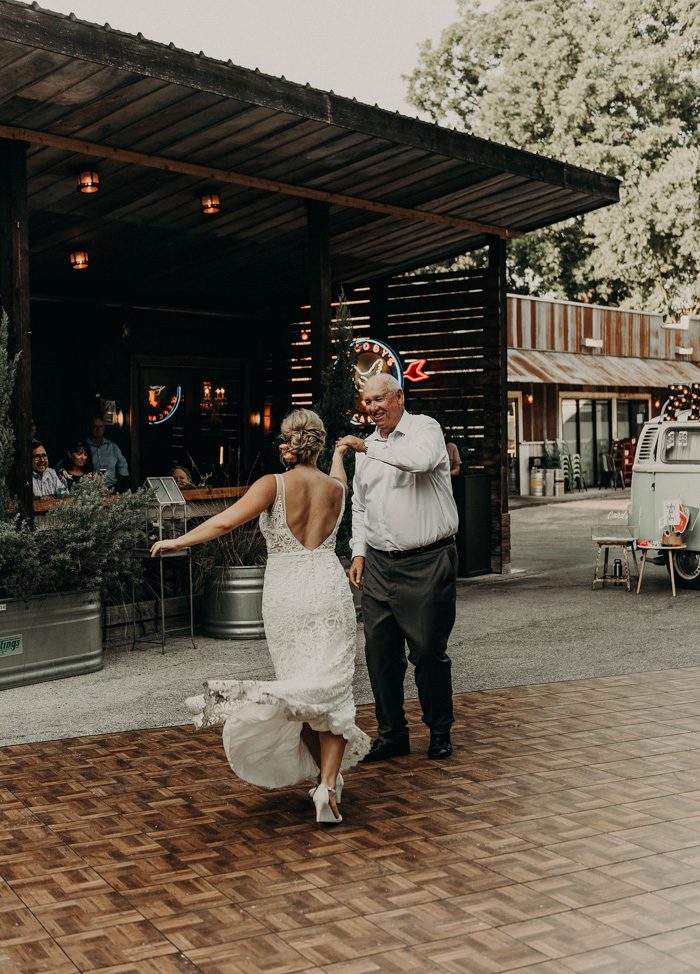 It was unseasonably warm in Austin (about 90 in May) and so by the end of the DJ sets it was pretty hot and sweaty, half the men ended up taking their shirts off and dancing around to "Shout" when Luke and I were on stage with the band. We could see everyone smiling and laughing their heads off.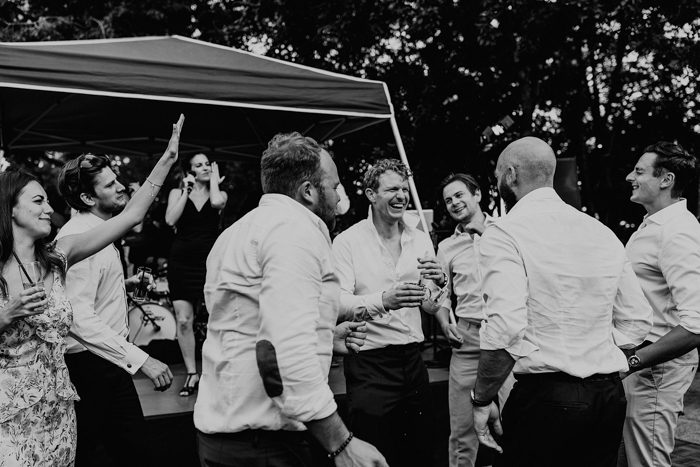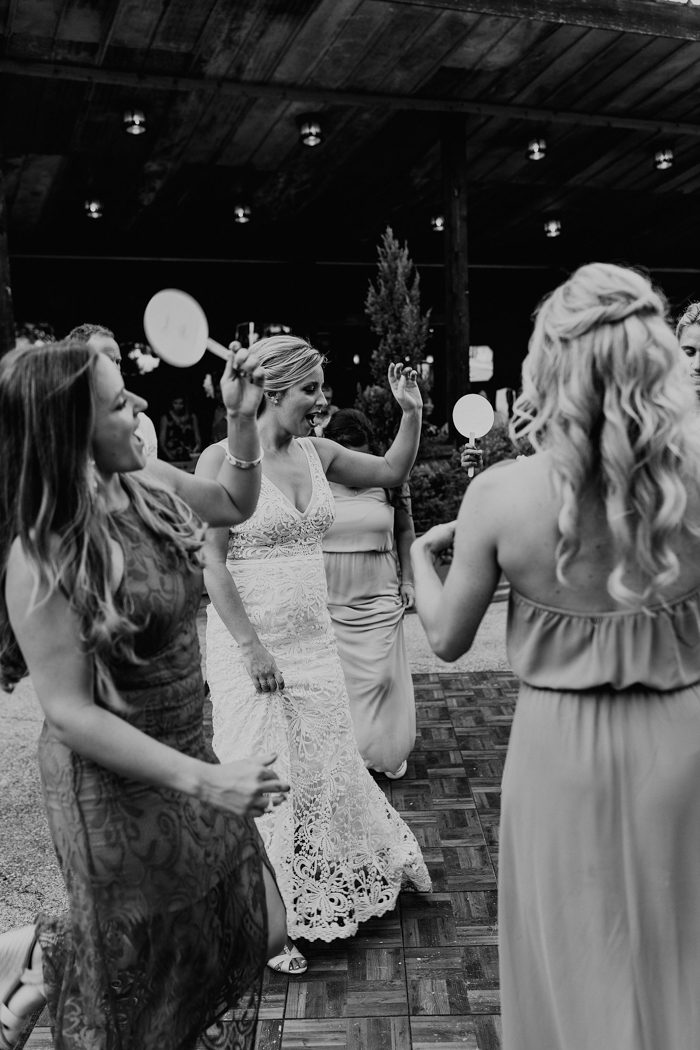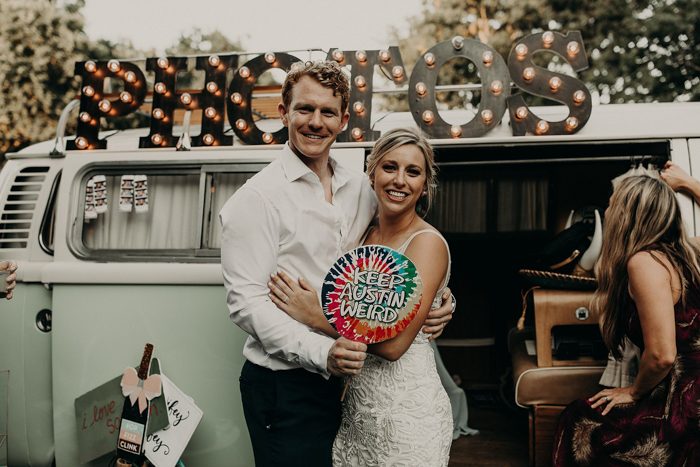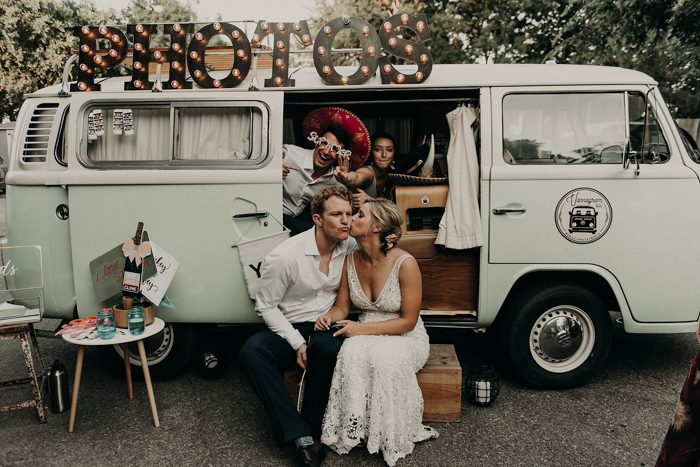 Congratulations to Emma and Luke, and a special thanks to Junebug member Nikk Nguyen Photo for sharing this charming Texas wedding at Jacoby's Restaurant & Mercantile! Love the vibrant pops of color they used? Get ready to be blown away by this colorful and classy Palm Springs wedding at The Bougainvillea Estate!