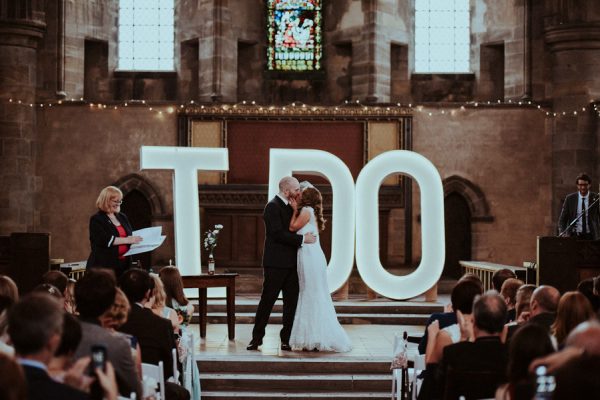 When a couple says "I do," they're making one of the most important promises of their lifetime – which is exactly why Helen and Chris decided to make this promise the focal point of their wedding décor! Chris spent months building these three gorgeous illuminated letters to be used as their wedding venue's backdrop, and we think his hard work paid off beautifully. Every inch of this Left Bank Leeds wedding involved DIY projects made with the help of friends and family, including the floral design, calligraphy, and an epic dessert table! Photographer Shutter Go Click beautifully captured every moment of this Leeds wedding.
The Couple:
Helen and Chris
The Wedding:
Left Bank Leeds, Leeds, England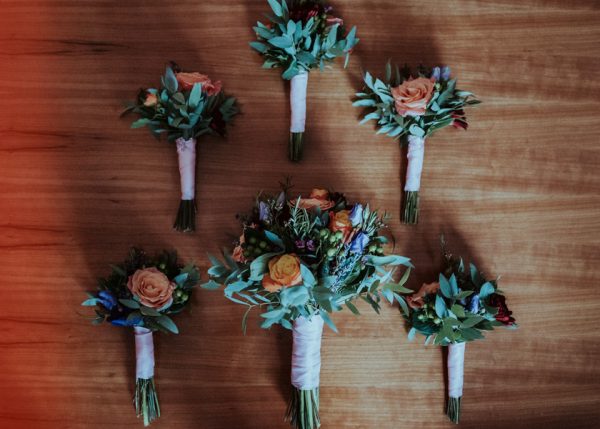 We wanted our wedding to be relaxed yet meaningful and we didn't want to follow the standard wedding formula! We also wanted to plan it and make decisions together so that the whole day would be what we jointly wanted. So many guests said it was very 'us' which was perfect. We also wanted our children to have a great day.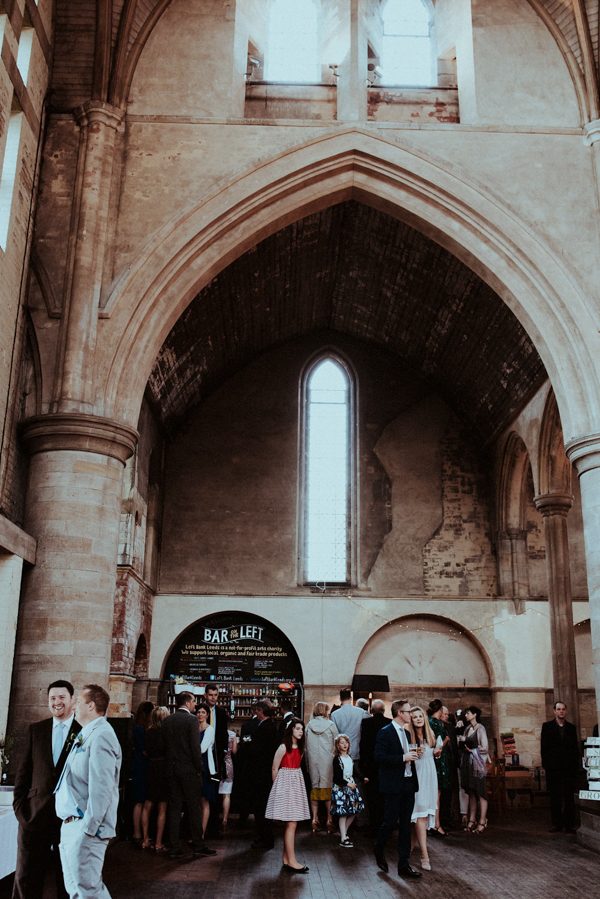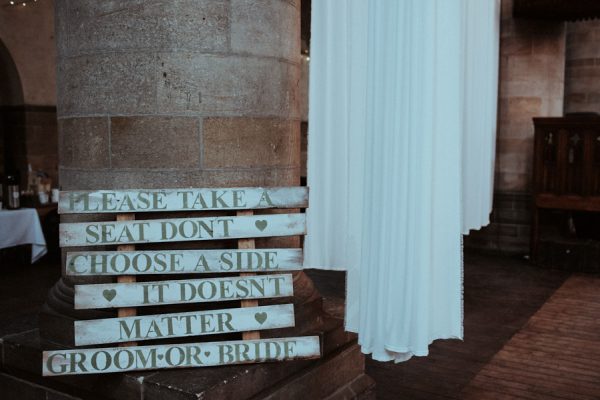 Chris made the huge I Do letters that you see in the photos. It took him months and our friends Nat and Nige very kindly let us store them in their outhouse but the letters were the stars of the show!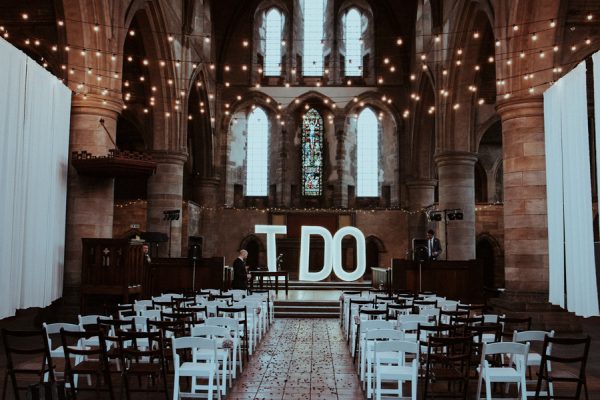 We had a humanist ceremony so it was very personal. Our officiant had spent time with us beforehand and so included stuff about how we met, what we love about each other and our children. She had also collected stories and comments from our families and the wedding party in the weeks before the wedding and we had asked her to keep that part of the script secret so on the day we could hear what they had said for the first time. That was brilliant, one of the best parts of the day was hearing that.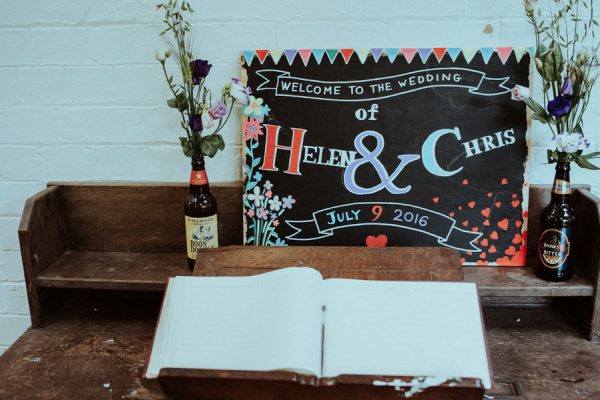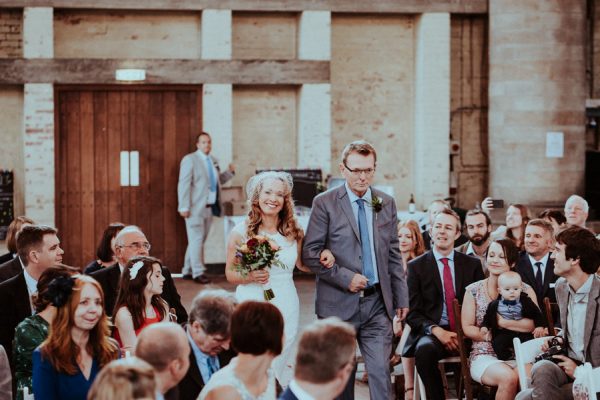 For both of us, the ceremony was most memorable as our officiant had gathered stories from our families and close friends and included them in her script. We didn't know what was going to be included so hearing funny and touching things that people had said about us was wonderful and it felt totally ours.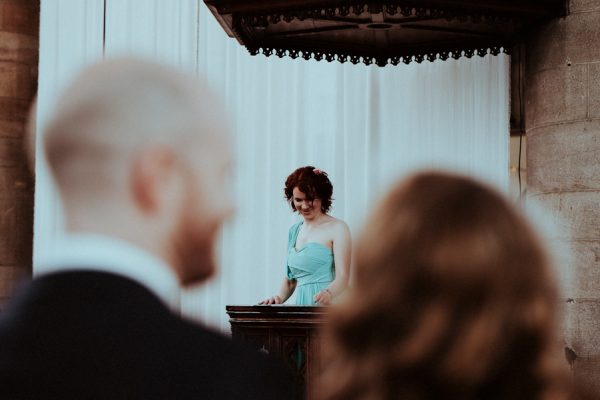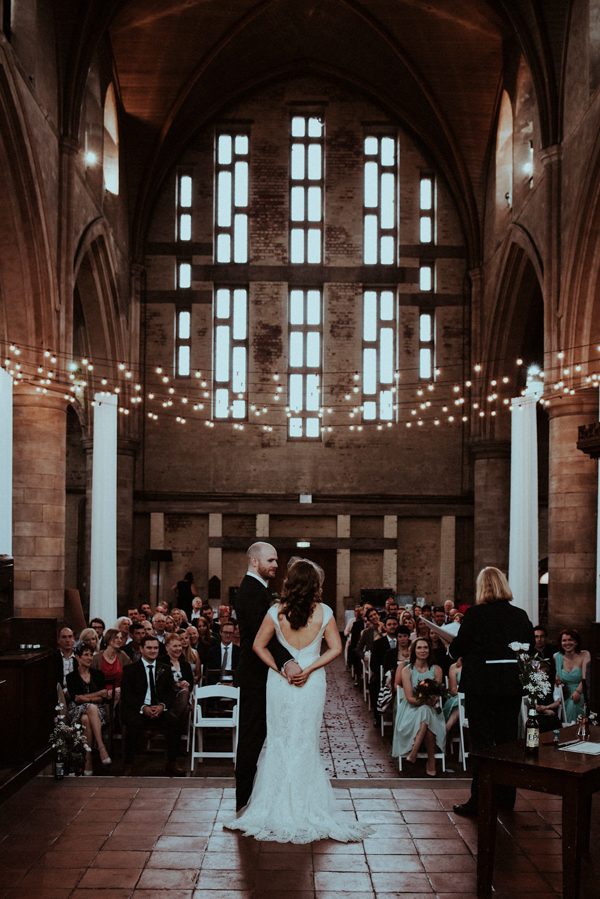 For me, the most memorable moment was also giving my speech. I'm not a particularly gushy person and it was amazing to stand up in front of everyone there to talk about how much I love Chris, it was just lovely seeing his reaction. Getting some big laughs for the funny parts was pretty cool too!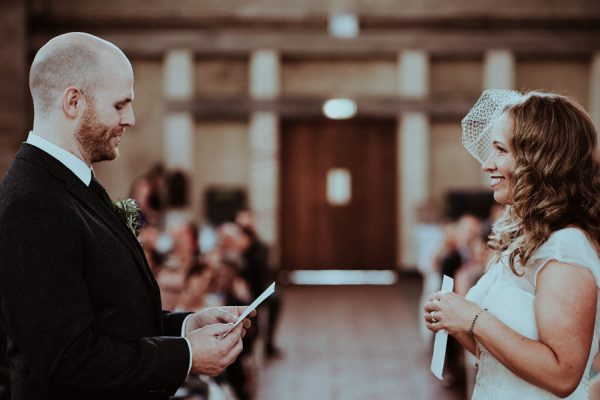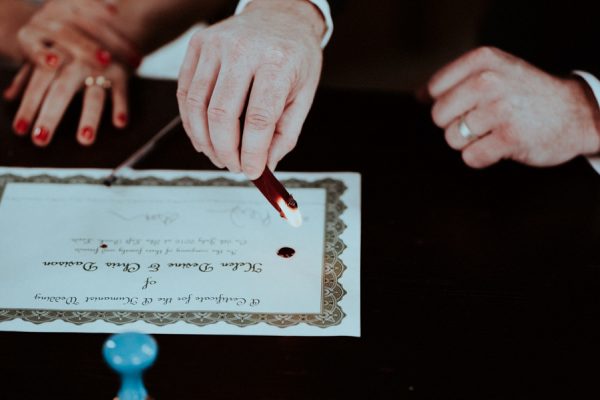 Our children joined us on the stage at the end of the ceremony to walk up the aisle with us which was another lovely touch and we were very pleased to have provided plenty of confetti for everyone as there are some great photos of it.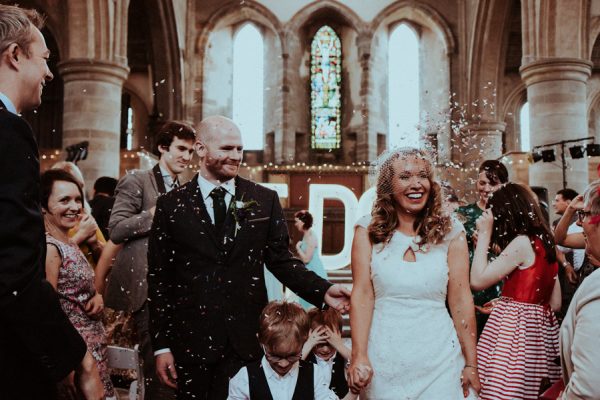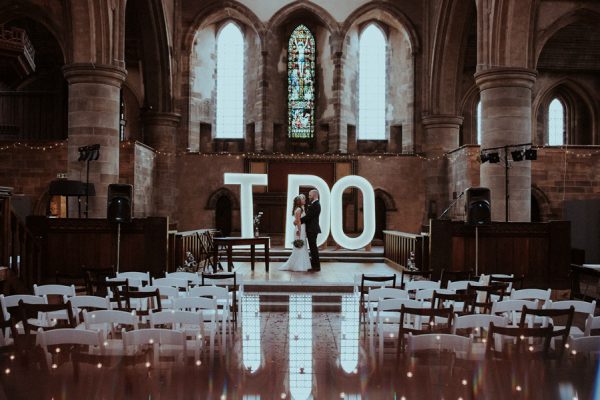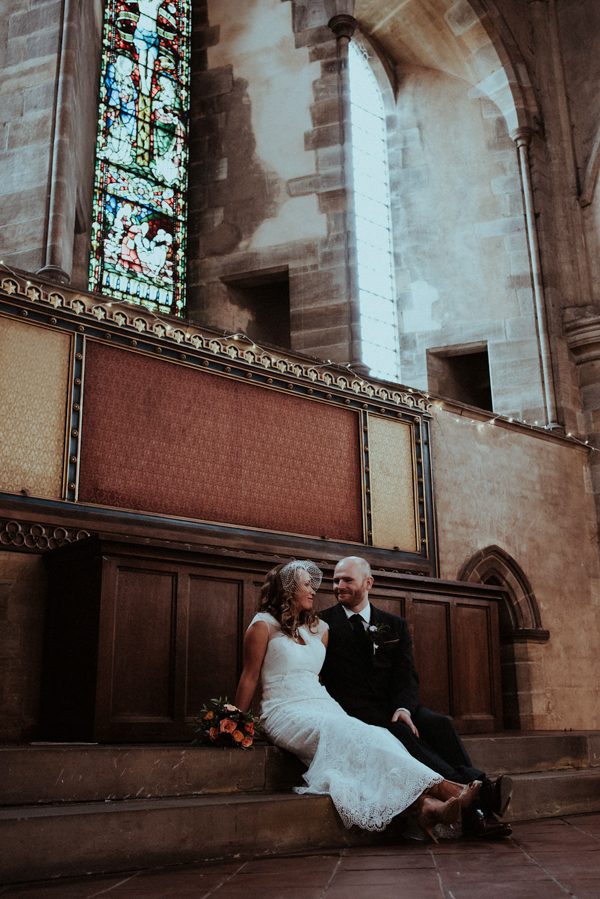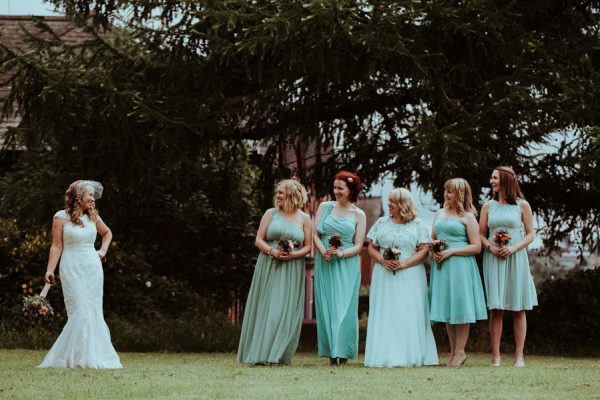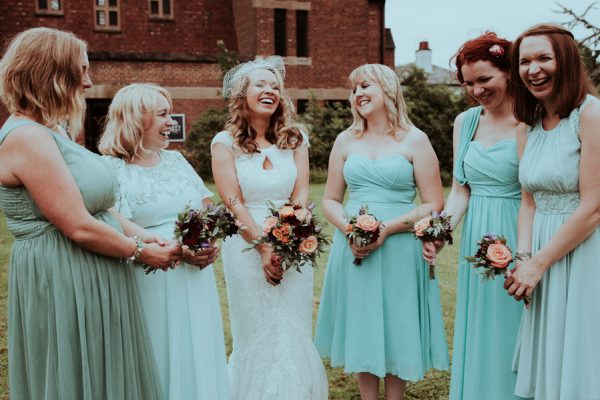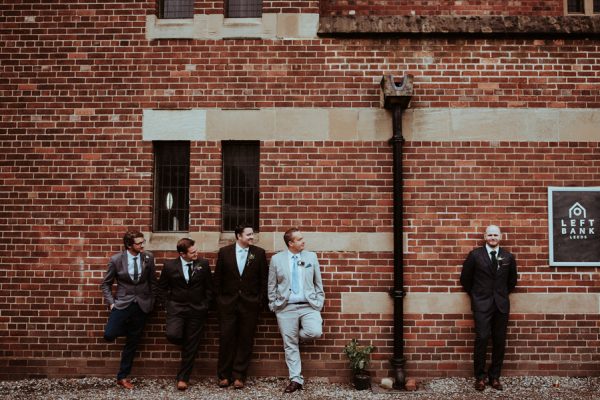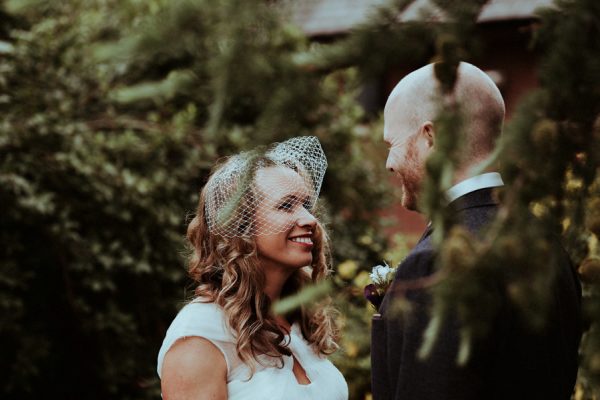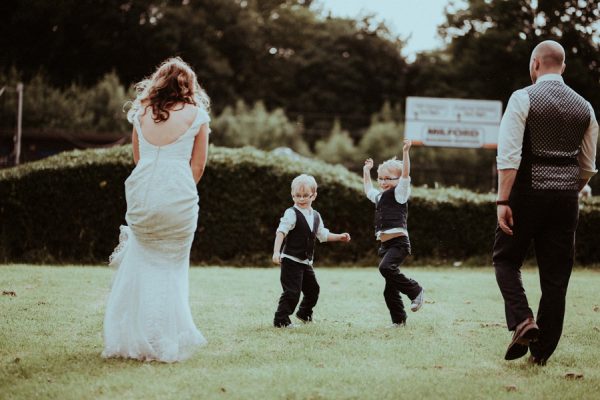 Our advice: There are no 'must haves', choose to do wedding as you want to. We had three long tables with us, our closest friends and siblings on one then one table 'hosted' by each set of parents. It worked really well and encouraged lots of mixing and plenty of chats with the people we wanted to catch up with the most.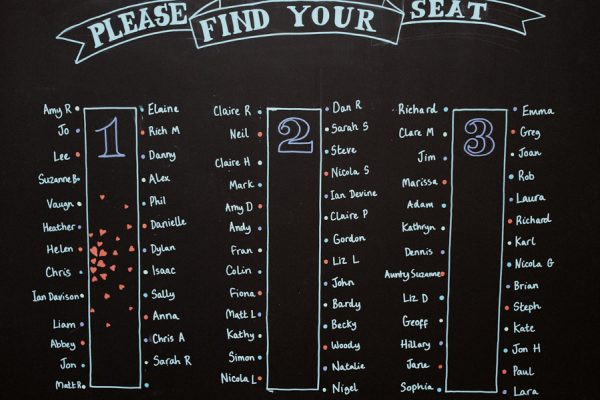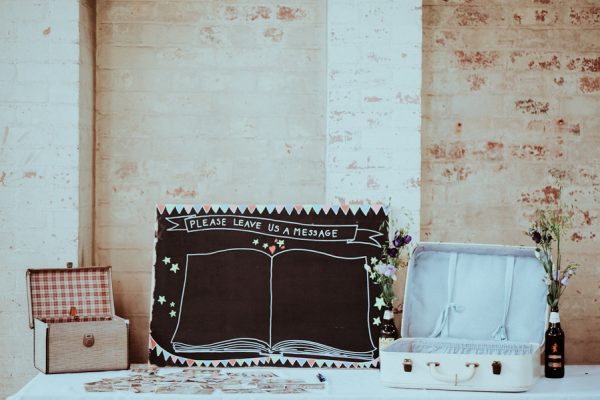 Also, plan and make as many decisions together as you can then it feels like it is really about the two of you and is also a joint responsibility so less stressful! We chose one thing each that was really important to us (Chris: the band, Helen: the food) and where we would spend budget and then we got plenty of bargains and friends to help us with the rest. Having people help is amazing, it all feels so much more personal and helps get plenty of people involved in the planning process so they get excited about it too.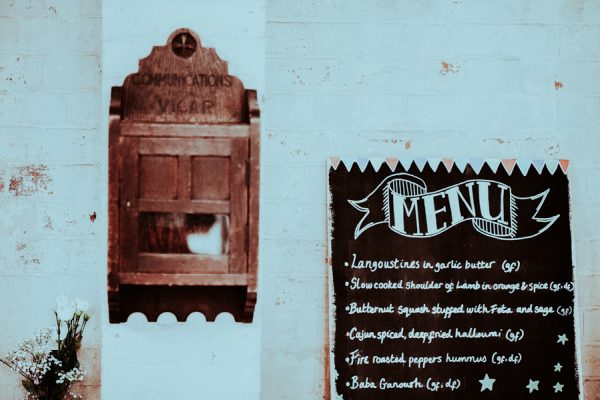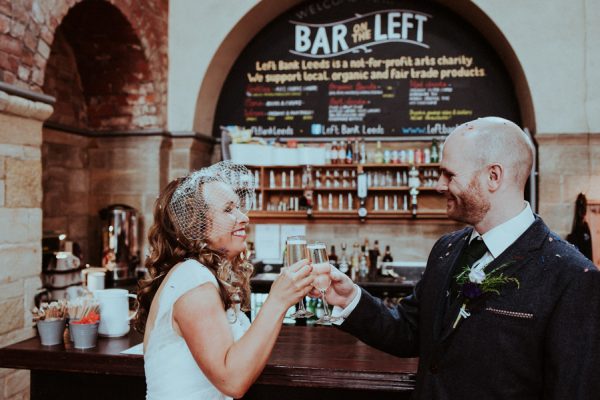 Chris' mum did the flowers in beer bottles for our tables (after we had convinced her that it would look fab, it did!).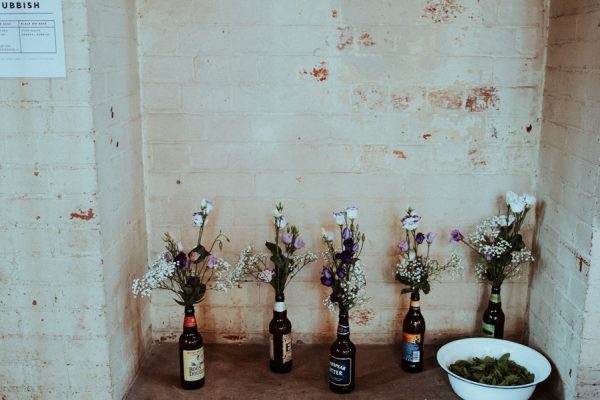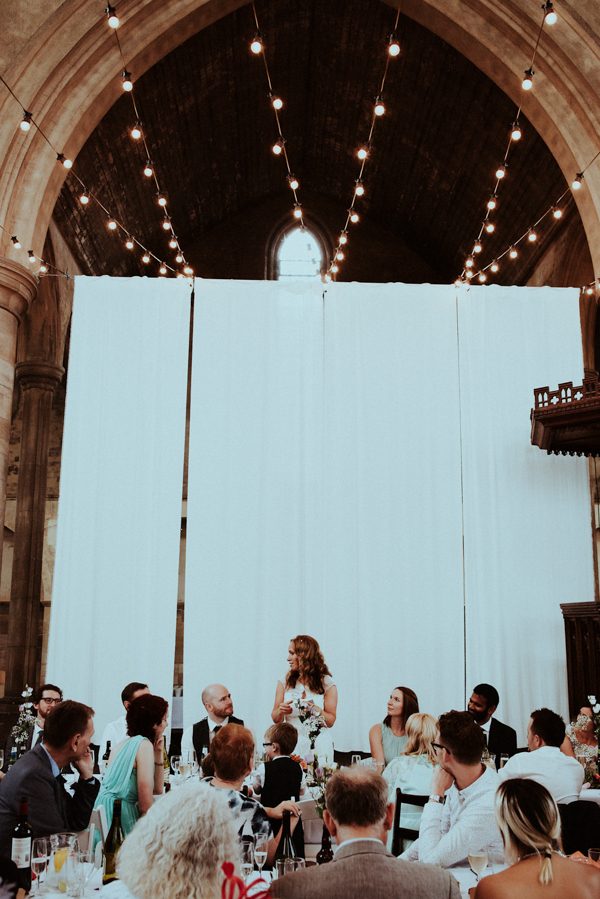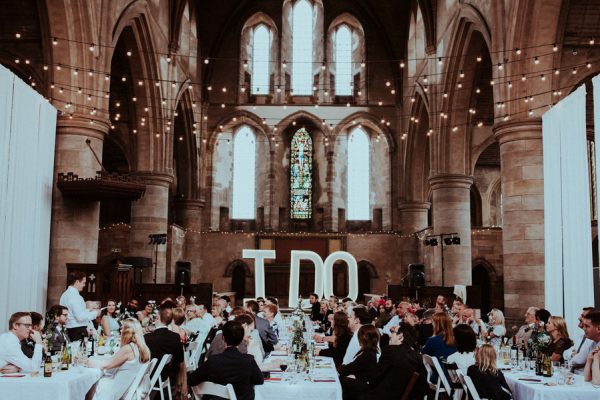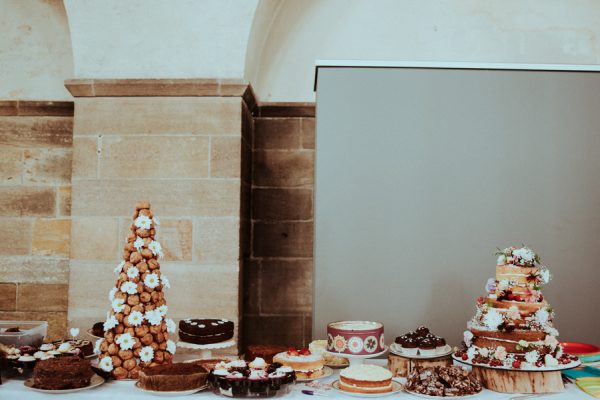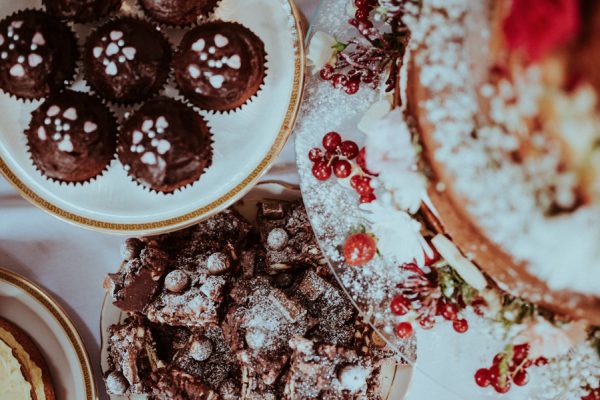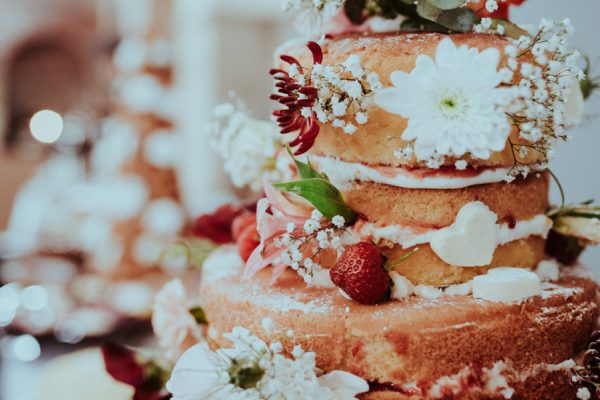 Processional was 'You're So Cool' by Hans Zimmer which is the theme to the movie True Romance. Recessional was 'Baby I love You' by The Ramones. We didn't do a first dance as for us, it would have felt a bit awkward. We encouraged lots of people to get straight onto the dance floor for the band's first song, they did and it made a great atmosphere and was just what we wanted.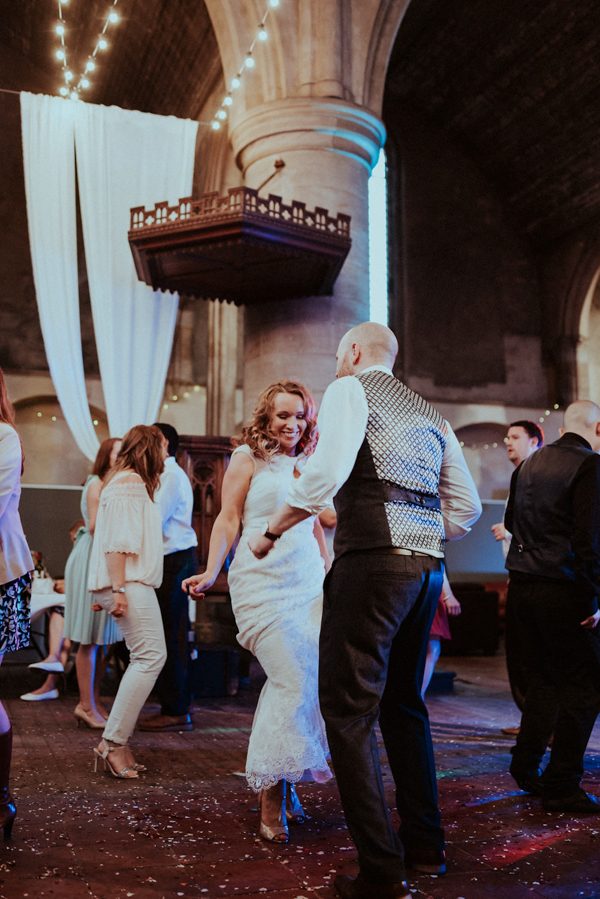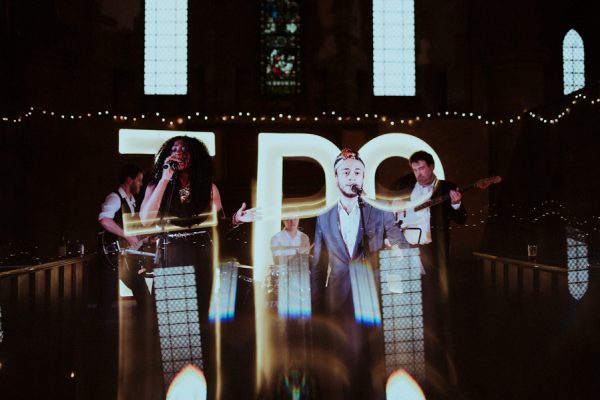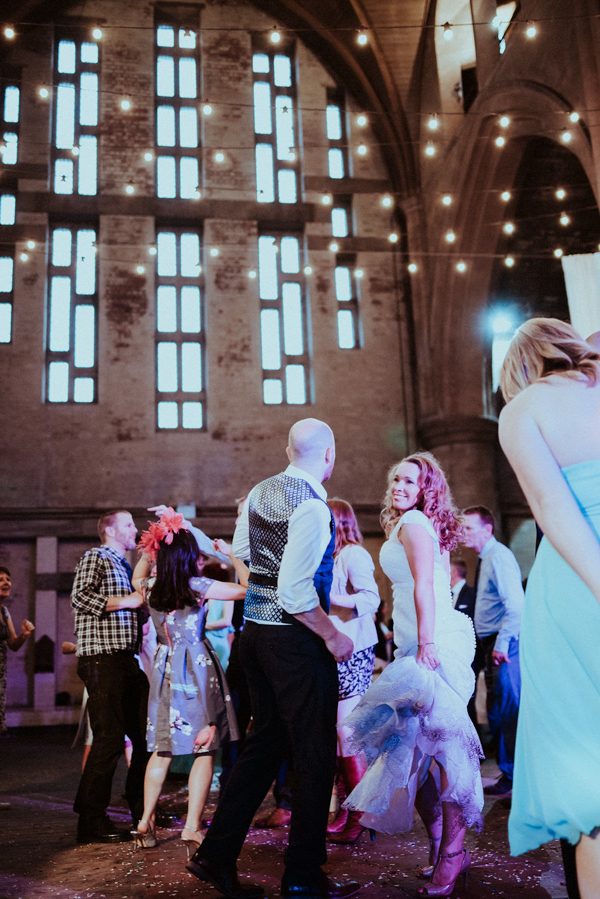 Congratulations to Helen and Chris, and a huge thanks to Shutter Go Click for sharing this wedding with us! Want more England wedding inspiration? Then you've got to see this fun and quirky wedding in England!