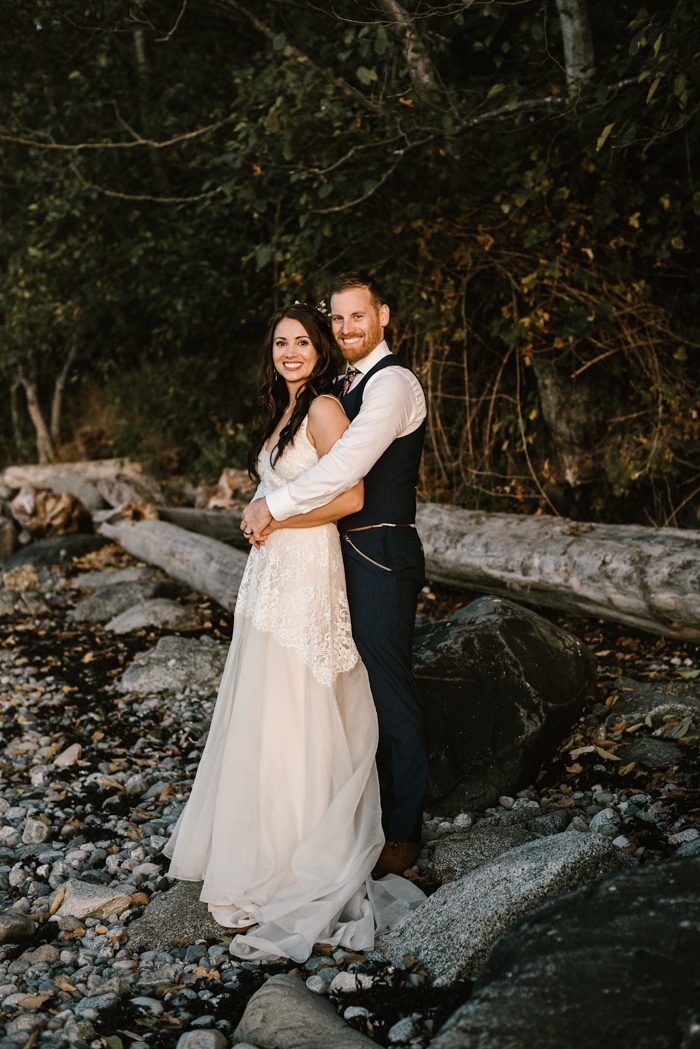 Jaimie and Scott's wedding at Pacific Spirit Regional Park was perfect for their intimate elopement! The two had a handful of family fly in from all over the world to watch as Jaimie and Scott exchanged vows in the forest. After exchanging their Minichiello Jewelers and Michael Hill rings, they headed over to their cake table for celebratory shots and the signing of their marriage license. After some killer couple portraits by Bake Photography, Jaimie and Scott had a private dinner at Coast with their families to celebrate the joyous occasion!
The Couple:
Jaimie and Scott
The Wedding:
Pacific Spirit Regional Park, Vancouver, BC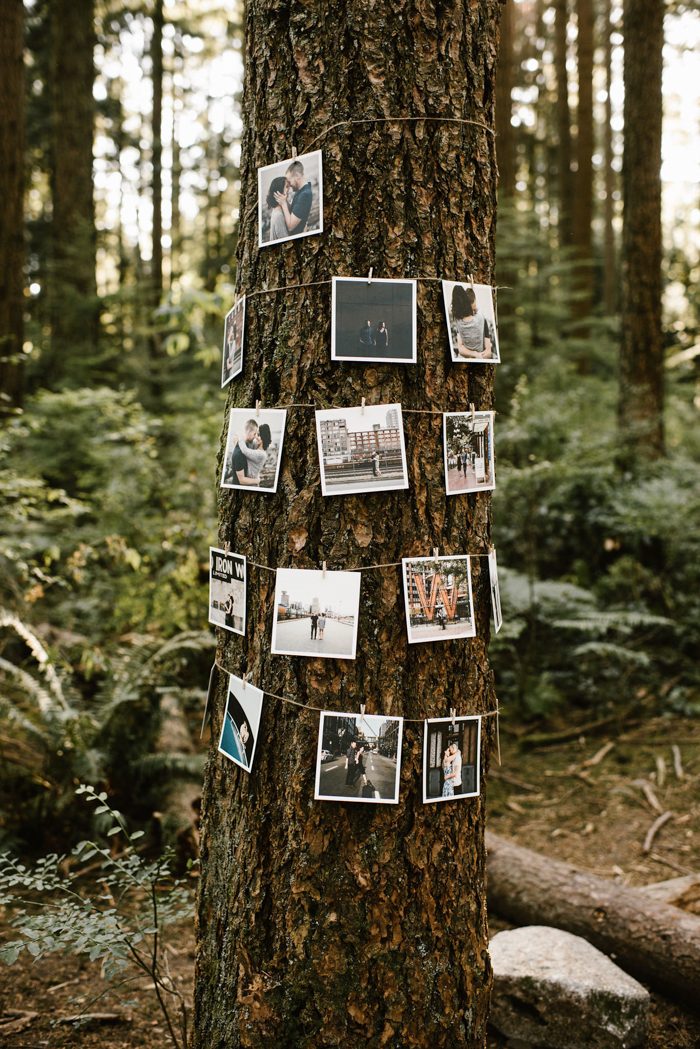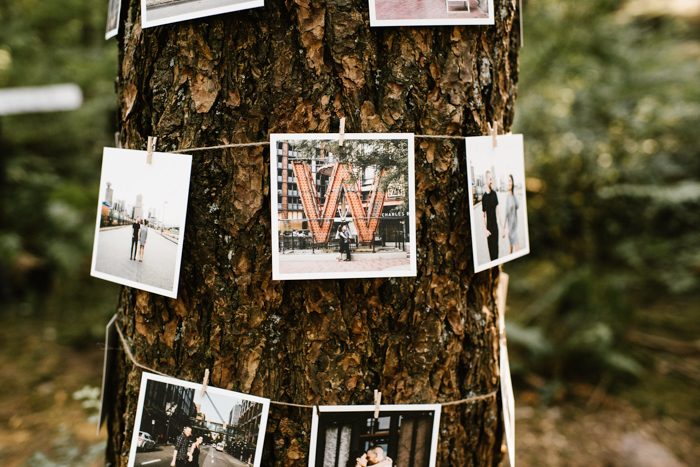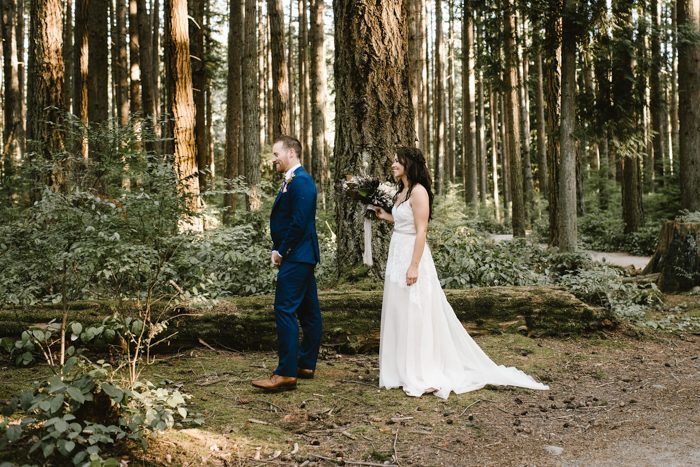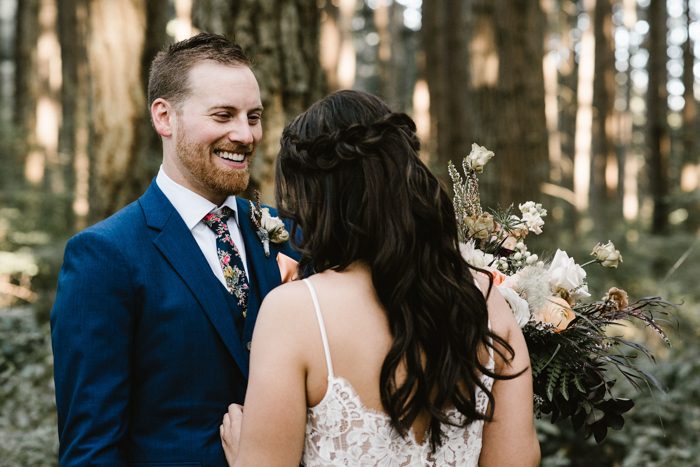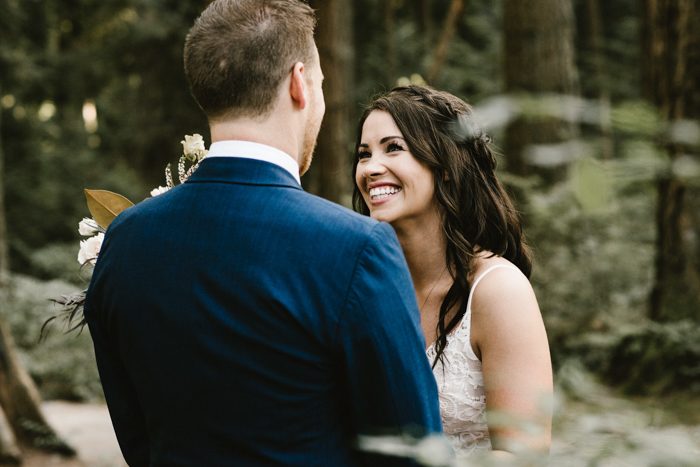 I was running late to the ceremony site and didn't think we'd have time for a first look. Our photographer was there to calm me down, help me breathe, and enjoy a quiet moment with Scott. She made taking every photo fun and enjoyable.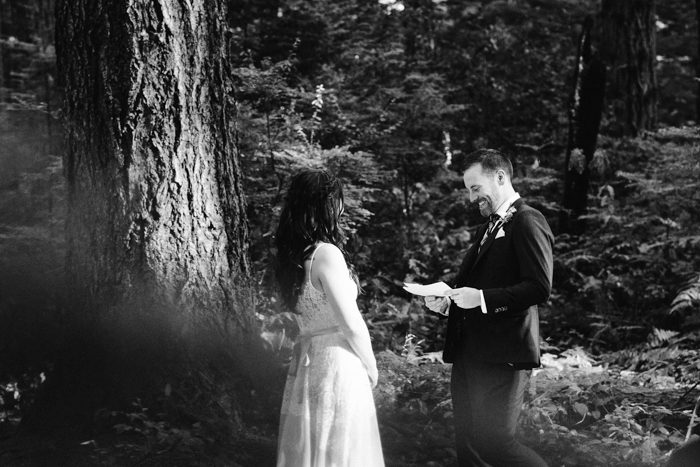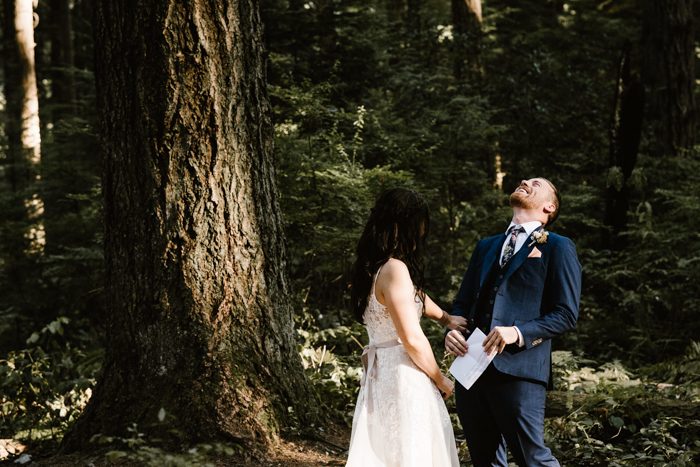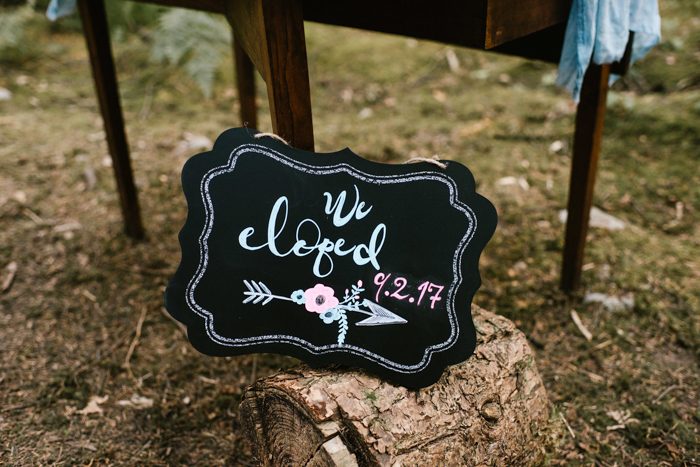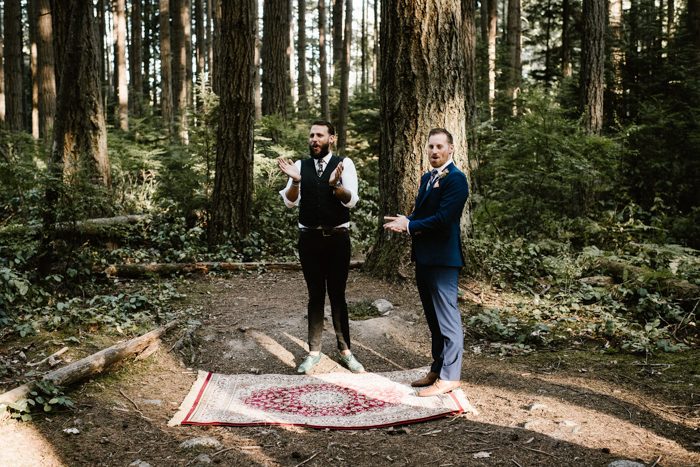 We wanted have a ceremony that was intimate and captured the beauty of Vancouver for our elopement. I used to walk the trails of a park near our first apartment here because it was so quiet, peaceful, and a great escape from the city. Pacific Spirit Regional Park is covered with giant firs and maples, moss, and gorgeous ferns. With that beautiful backdrop, we didn't really need to decorate. A small clearing off of a trail seemed like the perfect location.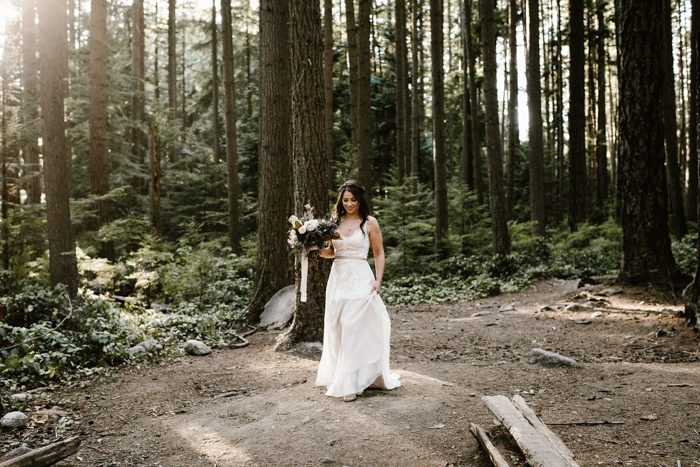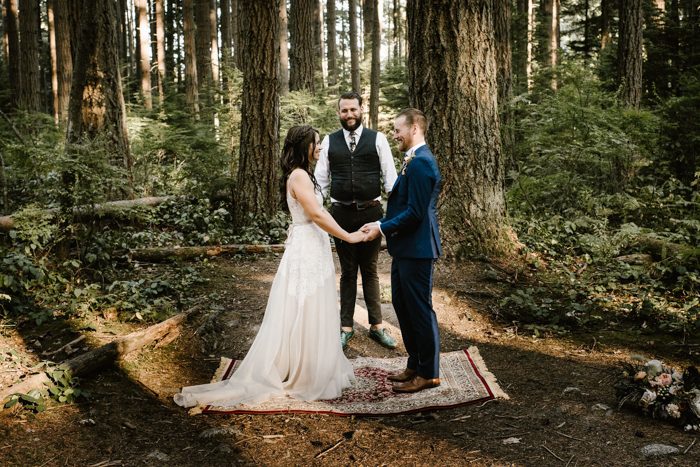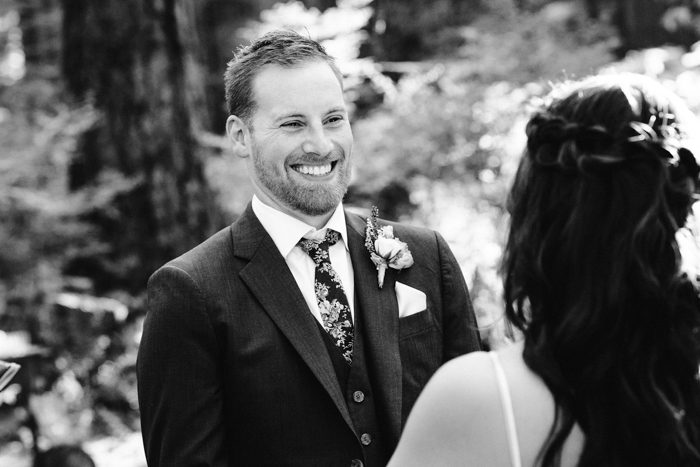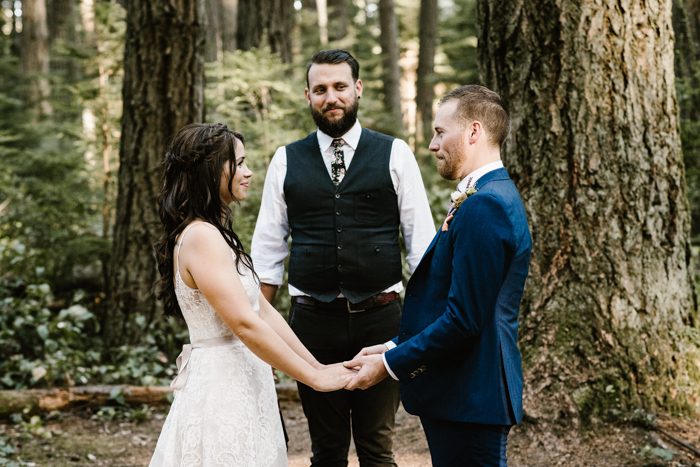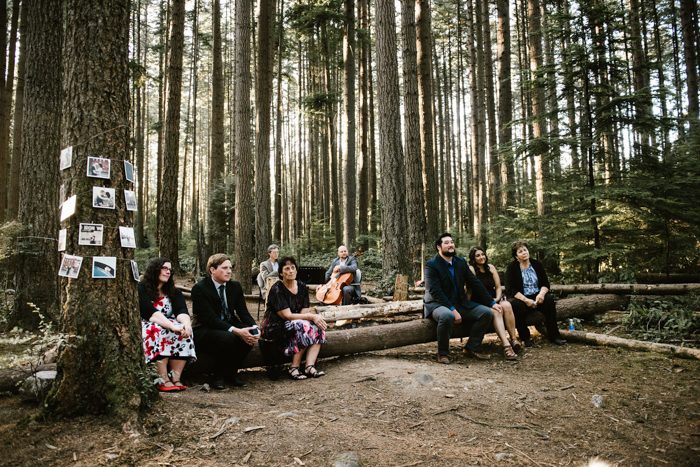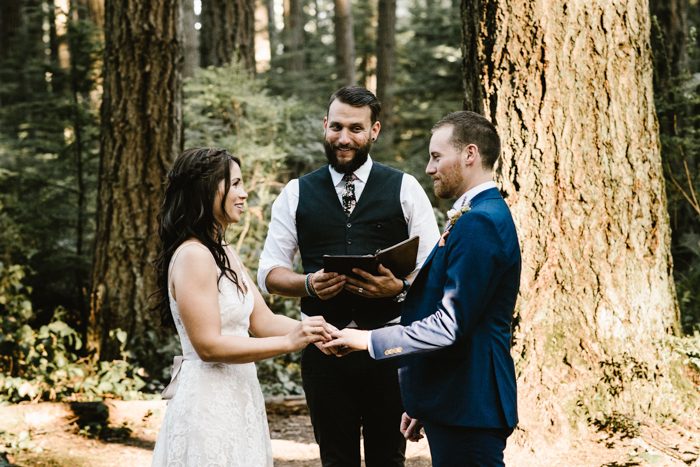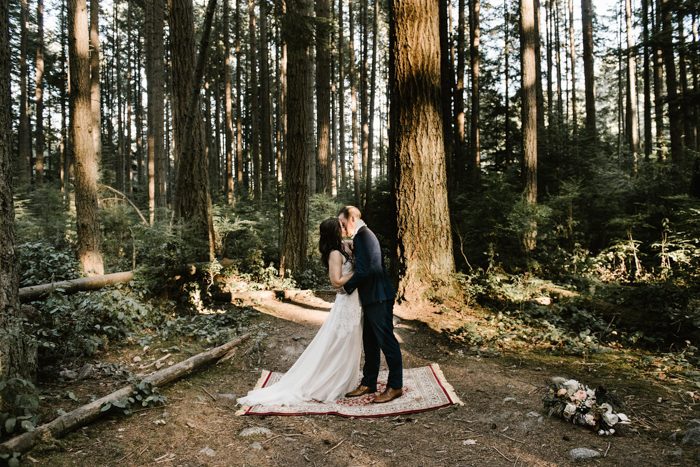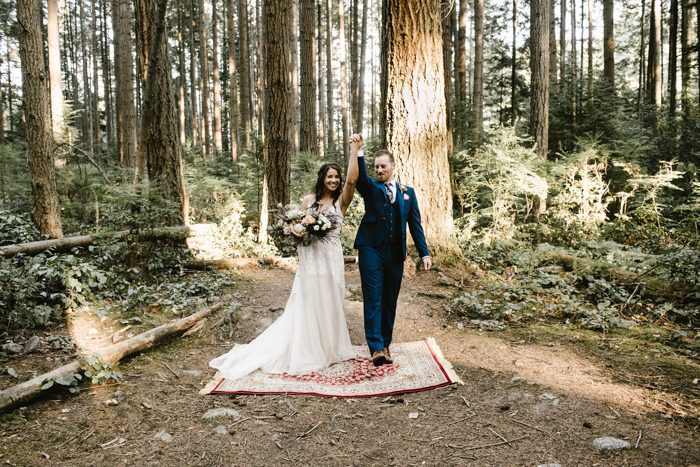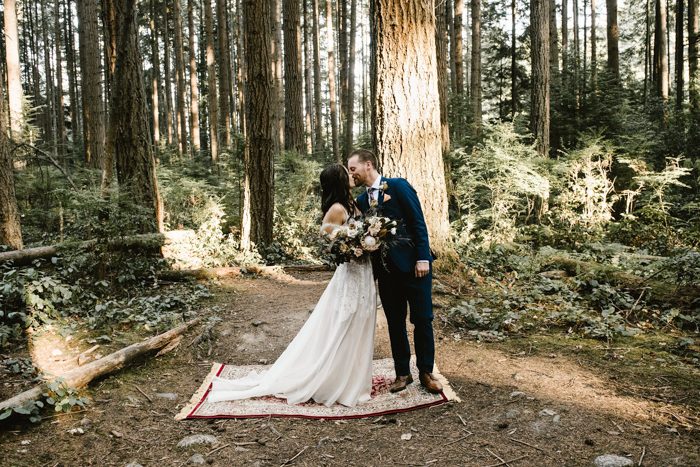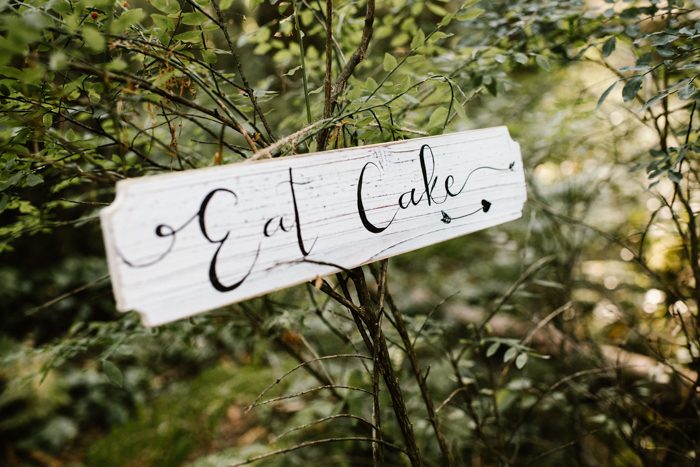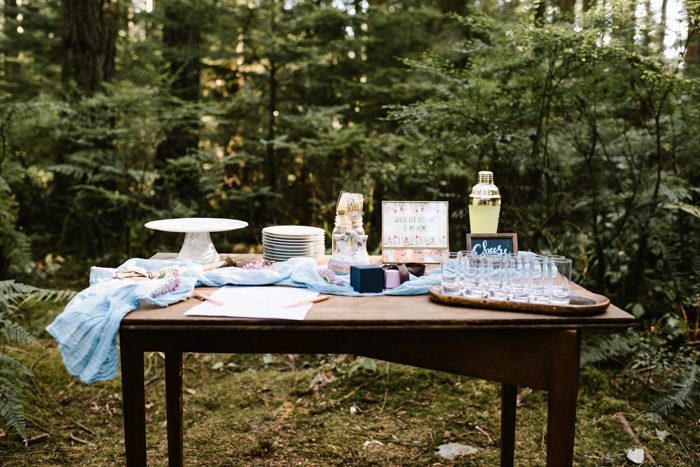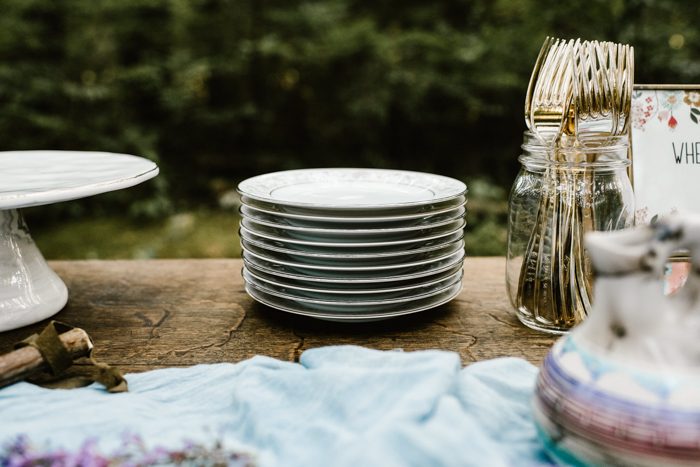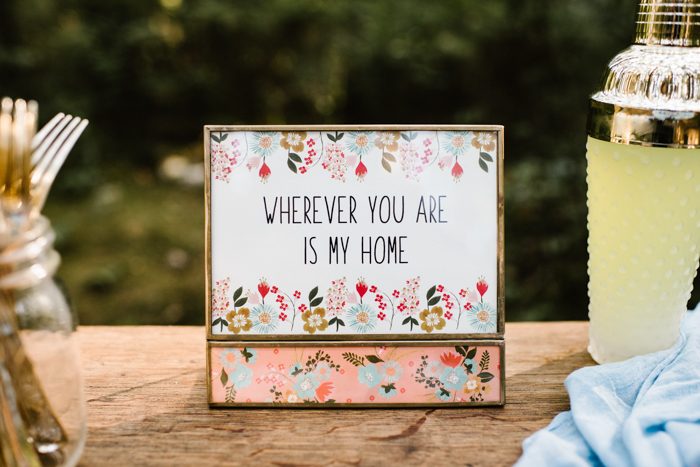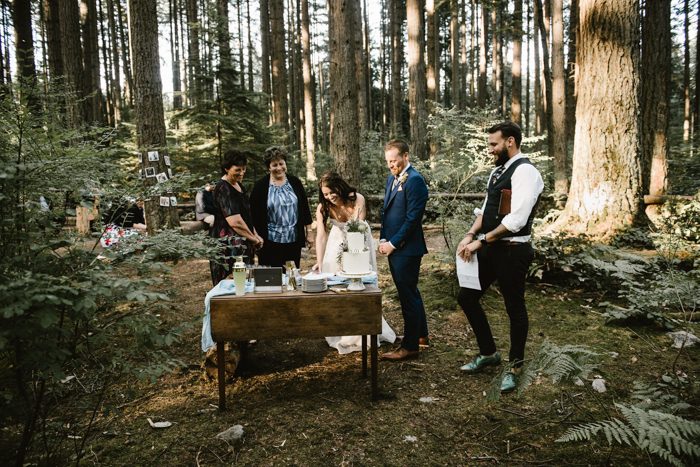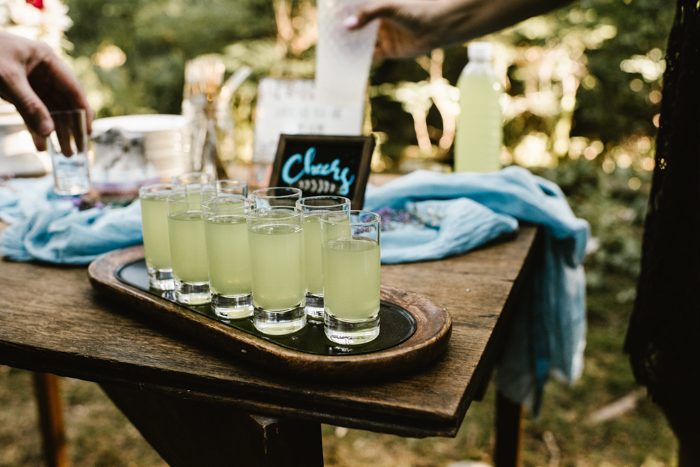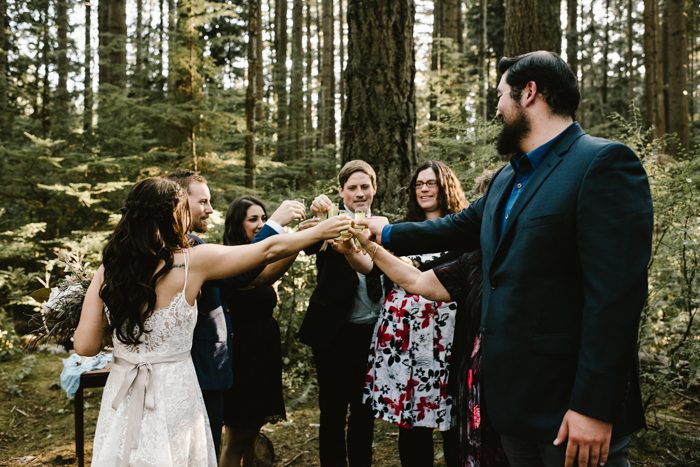 I always wanted a laid-back and intimate outdoor wedding with as little traditional pieces as possible. Neither of us are comfortable being the center of attention, so this gorilla-style pop-up wedding was the perfect way to share our love with our closest family. Because photos were going to be especially important to us, we spent a lot of time staging the site.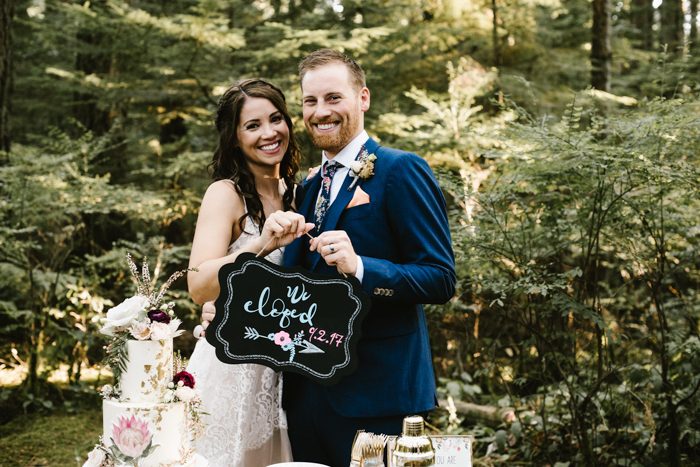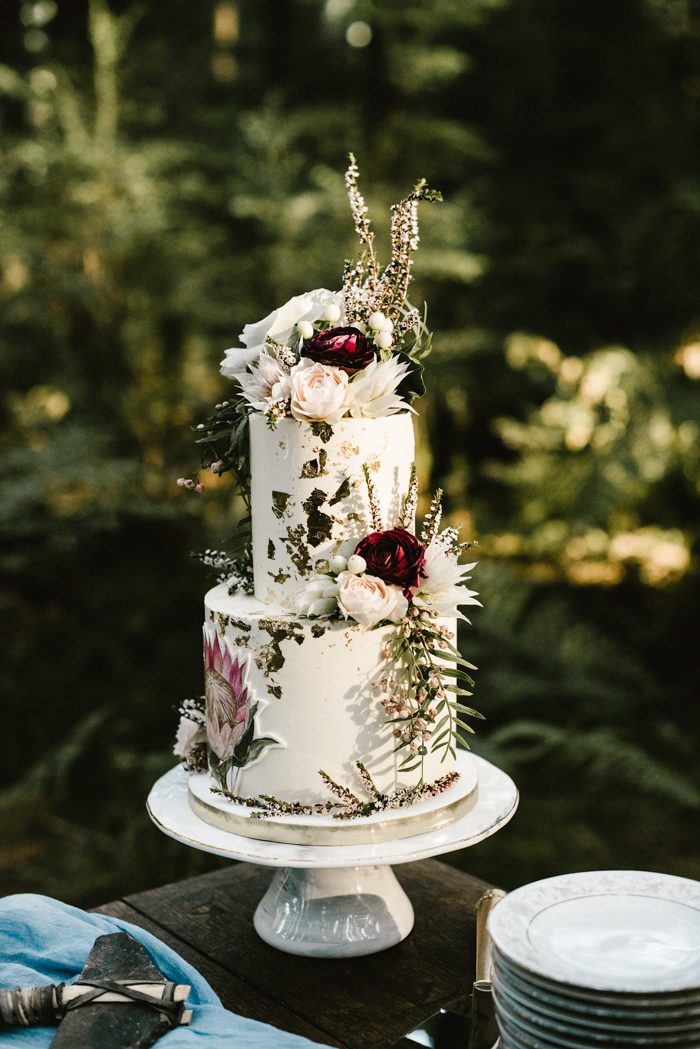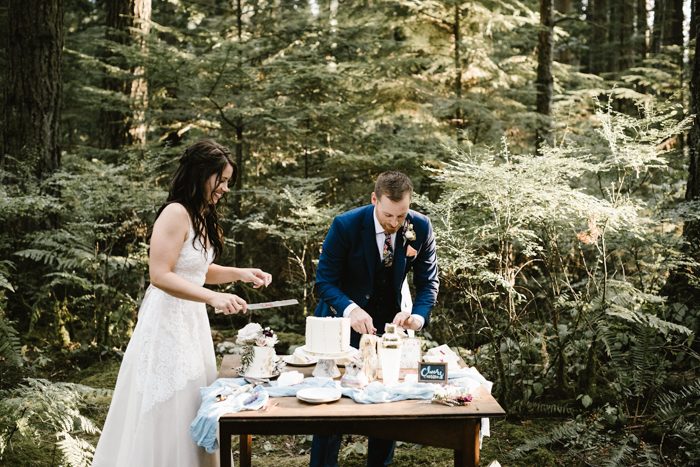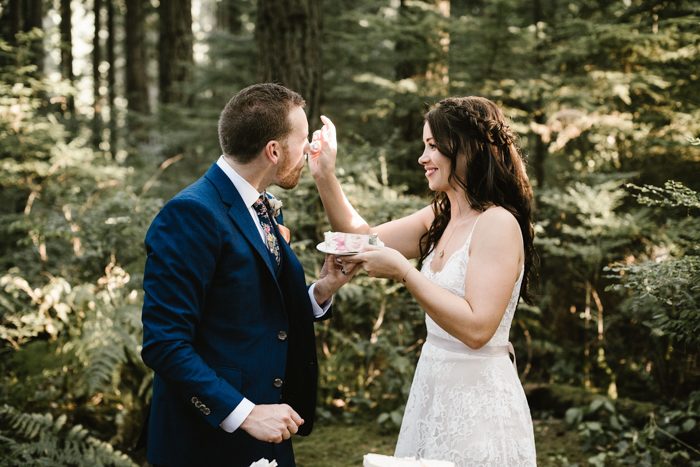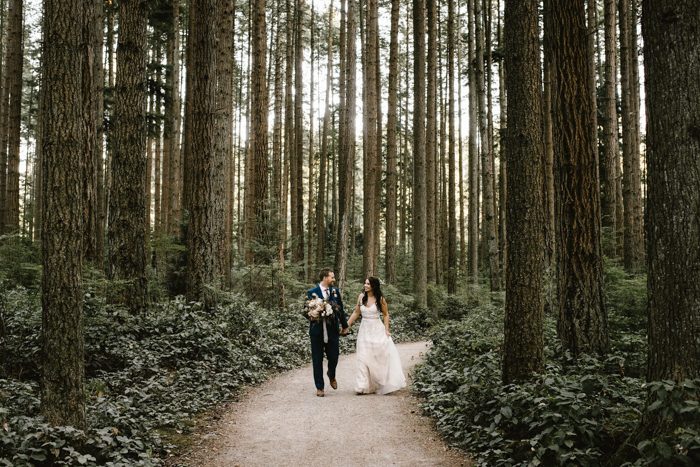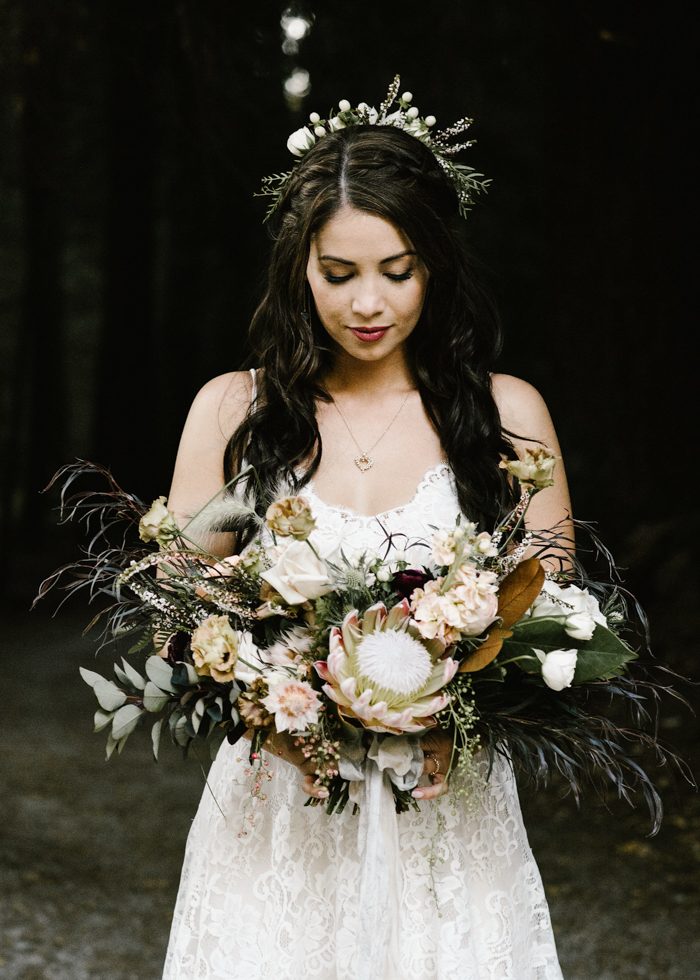 There were only two retailers in BC that reflected my taste in non-traditional dresses. Mine was made by Anais Anette, a Canadian company that focuses on clean and feminine lines. It felt very garden-like and was very me. I wore a gold, diamond-encrusted necklace, which belonged to my mother, and a few dainty pieces from Swarovski. I wanted my hair and make-up to be loose, feminine, and natural.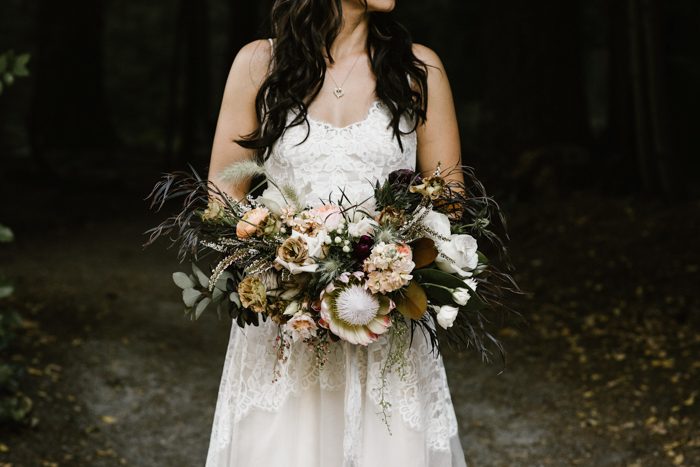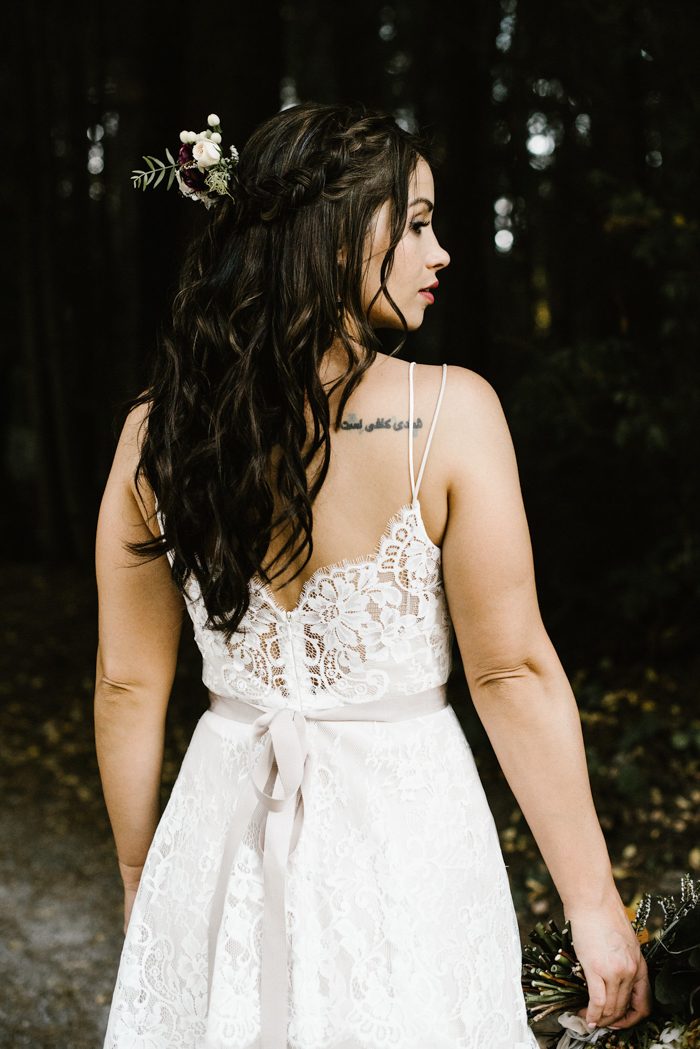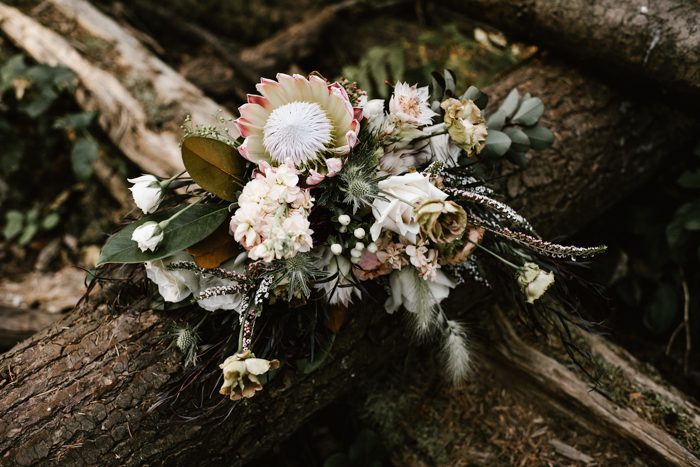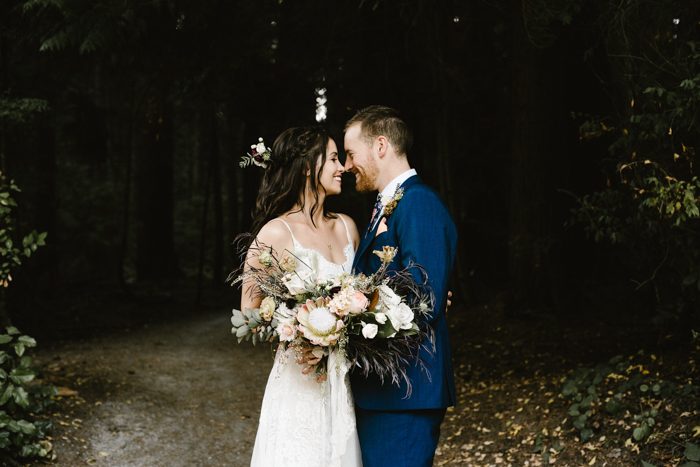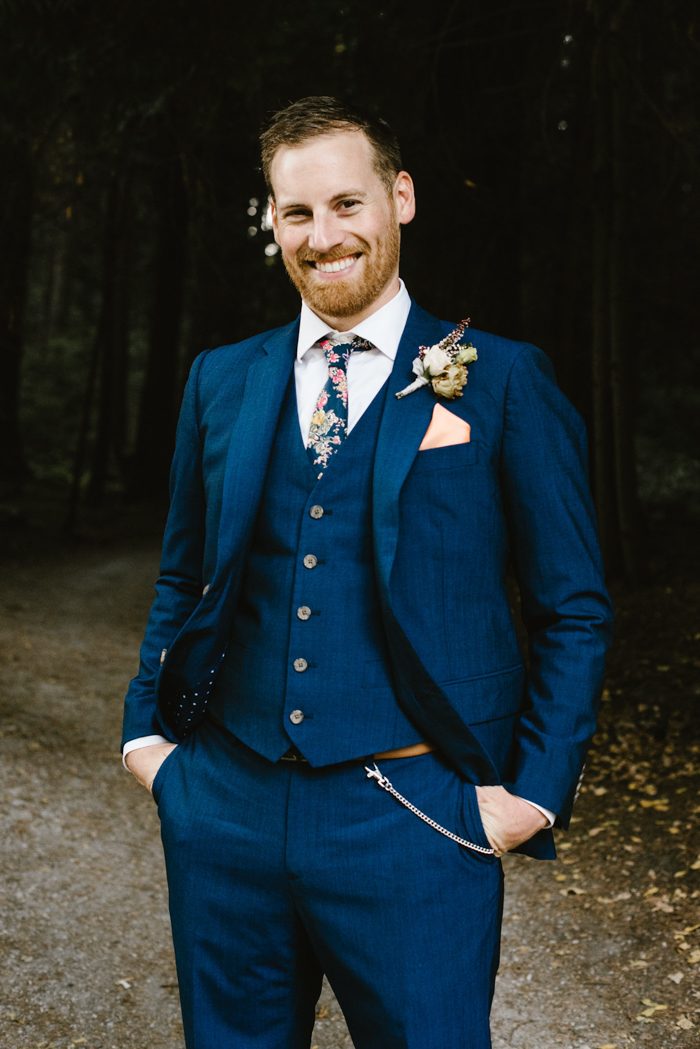 SHOP THIS POST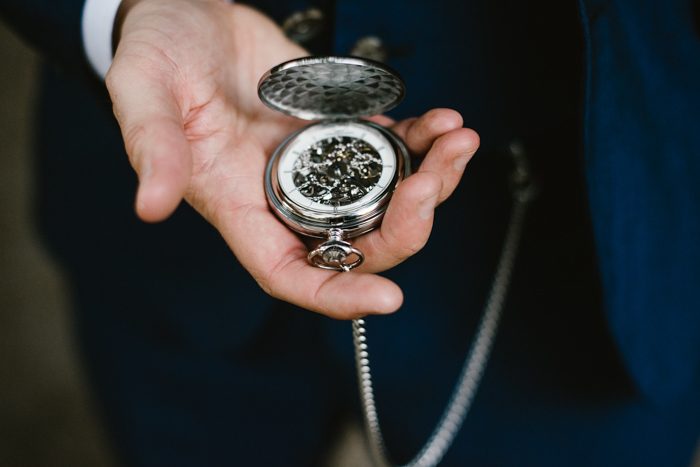 I gave Scott a Charles-Hubert pocket watch with our wedding date and his initials engraved on it so he would have something special from that day.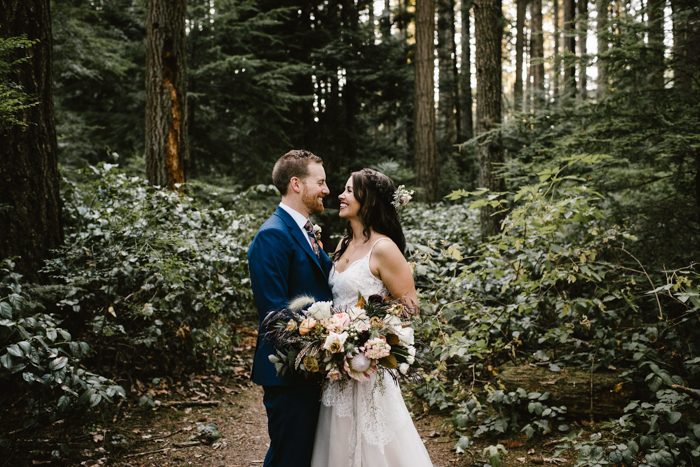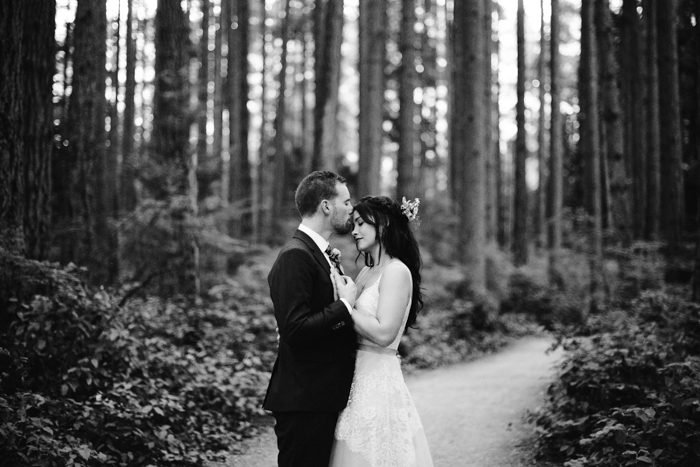 There was a moment walking down one of the trails in the woods where we stopped, turned towards each other, and Scott kissed my forehead. It was a moment where we were focused on one another, everything else just disappeared, and Melissa captured it perfectly.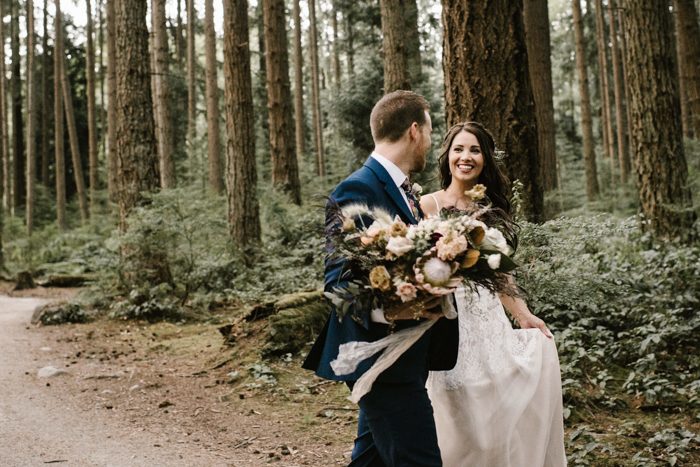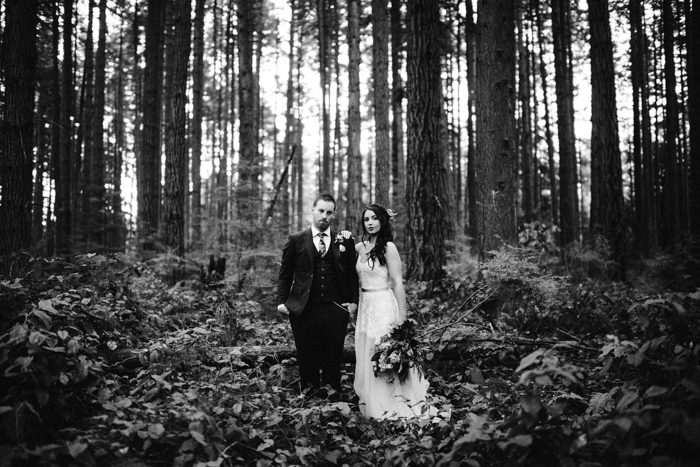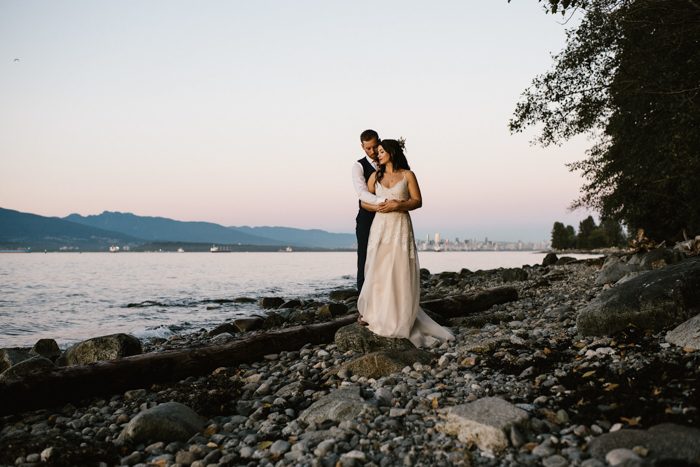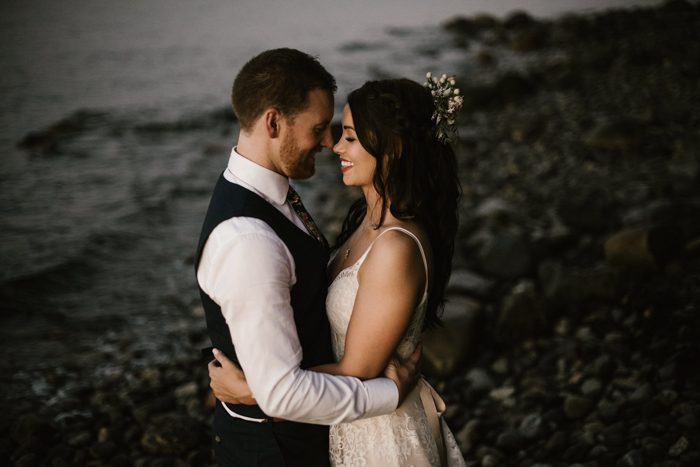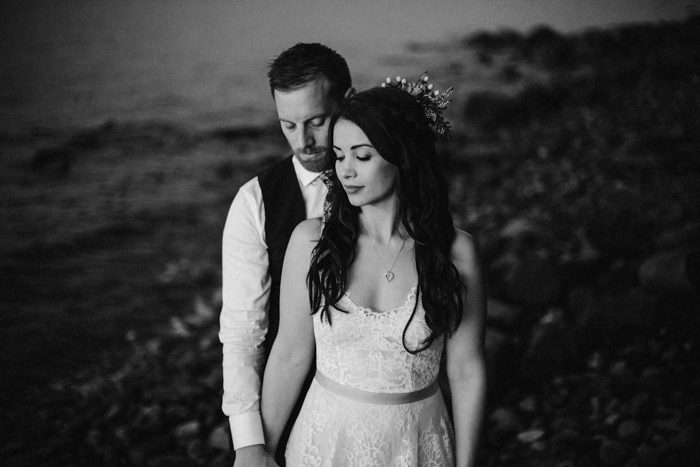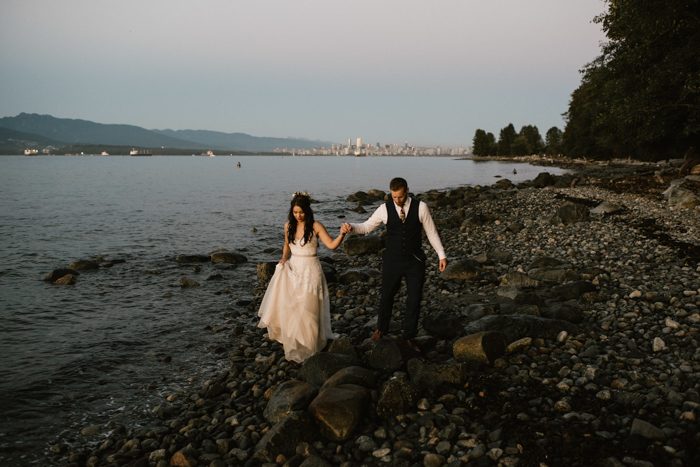 We all love seafood, so we had our wedding night dinner at a local restaurant called Coast. Everyone filled up on oysters, sushi, lobster tails, chowder, fish, and steak, The staff treated us with some champagne and delicious chocolate covered honeycomb for dessert.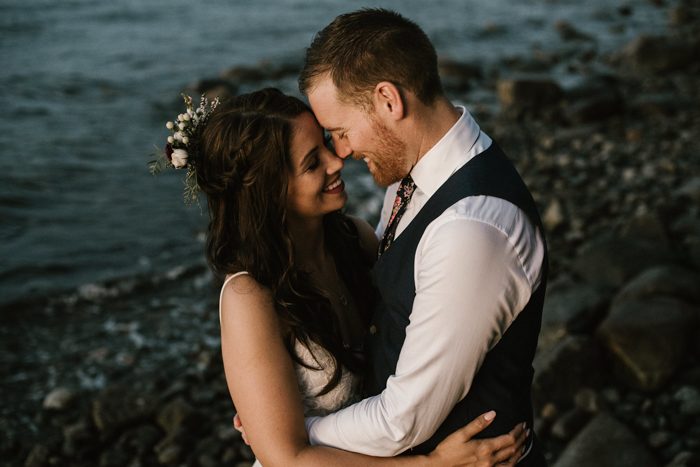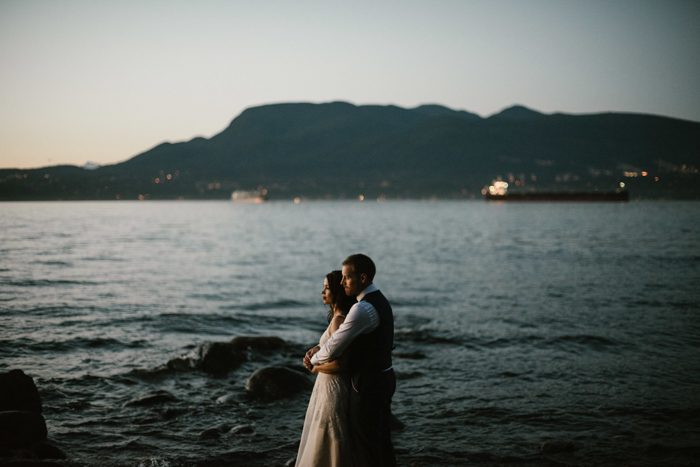 Thank you to Junebug member Bake Photography for sharing this sweet, intimate wedding with us! For more elopement vibes, take a look at this intimate family elopement at the Othello Tunnels.