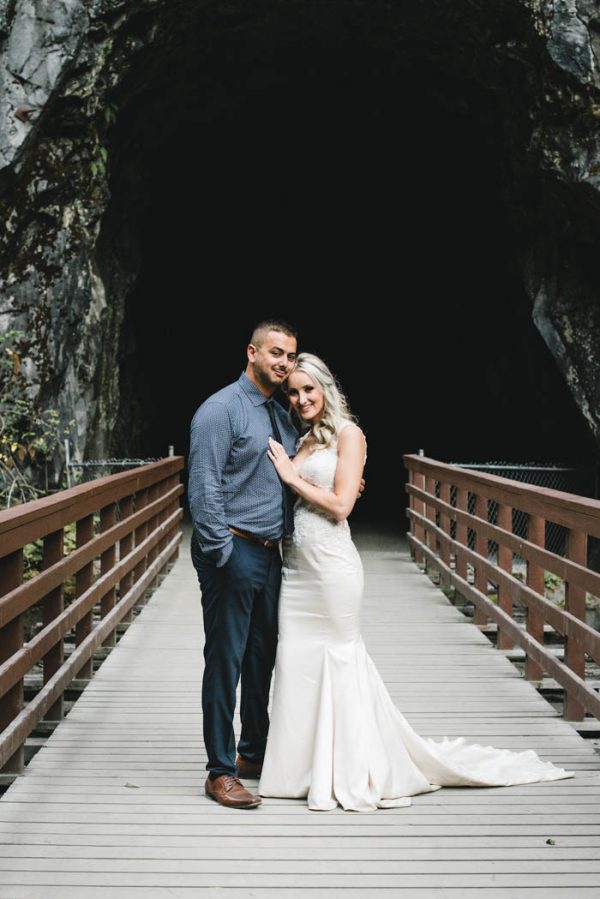 Inspired by their love of moody PNW vibes, Kendra, Tarik, and their two children went on an intimate elopement adventure at the Othello Tunnels in British Columbia's Coquihalla Canyon Park. The rustic and natural setting made for some spectacular images by BAKEPHOTOGRAPHY that truly captured the love and care-free nature of this adorable family. The bride looked gorgeous in a mermaid-style Justin Alexander gown that featured a lace bodice, open back, and buttons all the way down to the hem of the train. We love how the bride and groom made their children such a big part of their special day. This is easily one of the sweetest and most intimate elopements we've seen!
The Couple:
Kendra and Tarik
The Wedding:
Othello Tunnels, British Columbia, Canada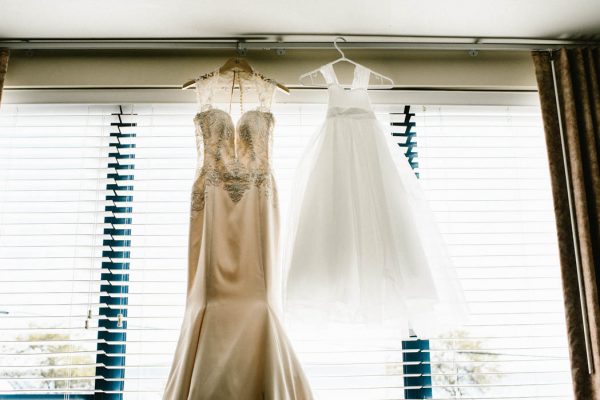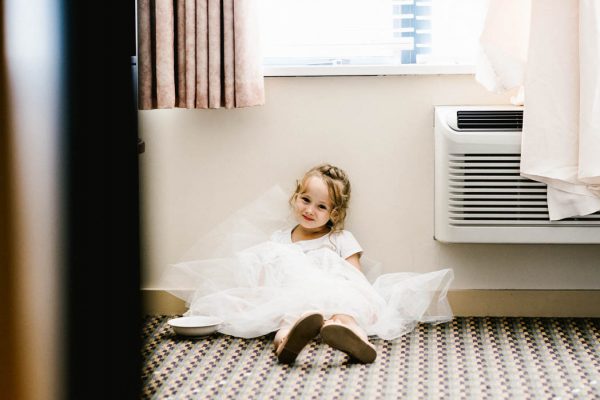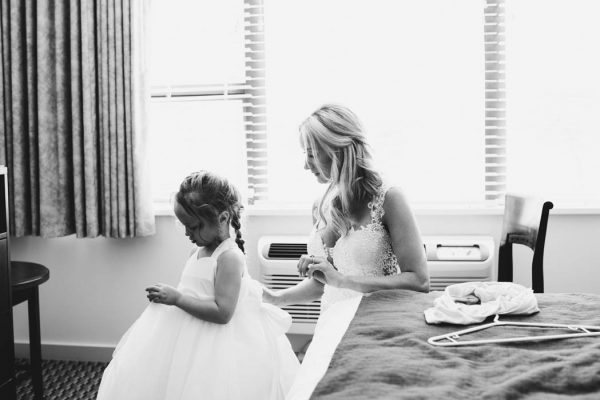 We wanted to keep our wedding small and intimate. Celebrating the 4 of us – Tarik, Khali, Malik, and myself – as a family was the most important thing for us.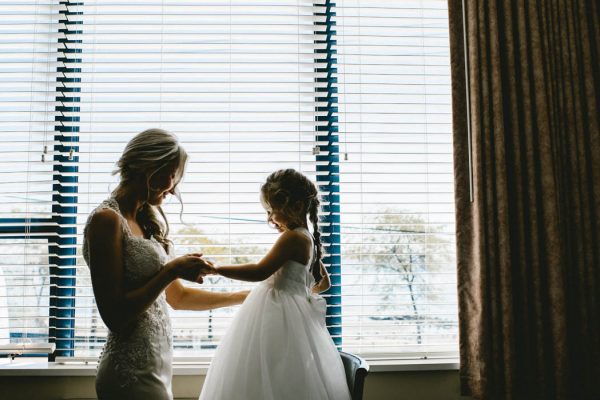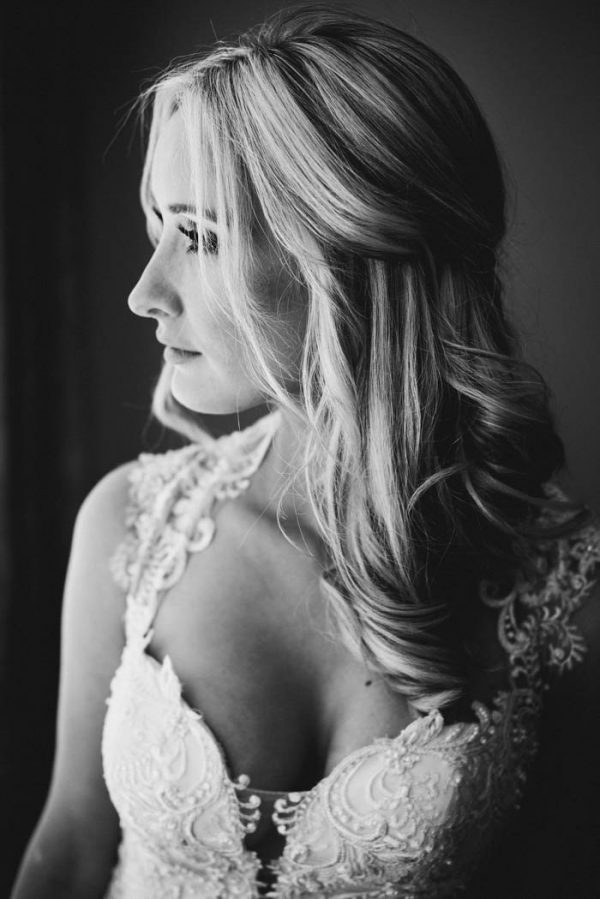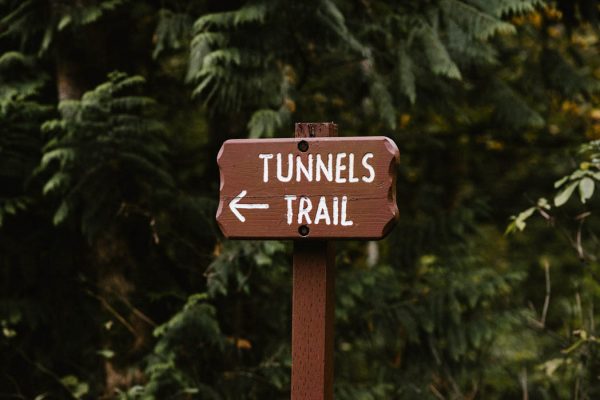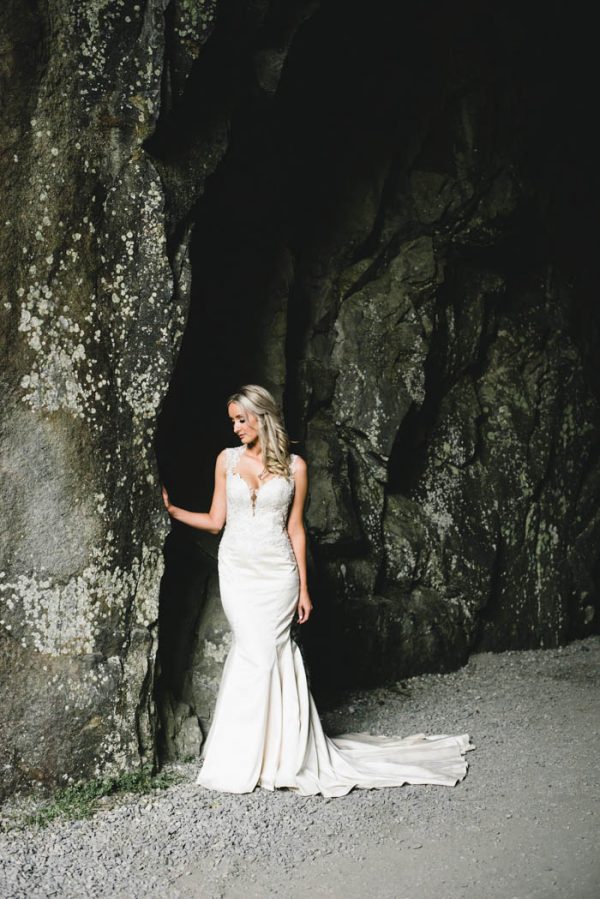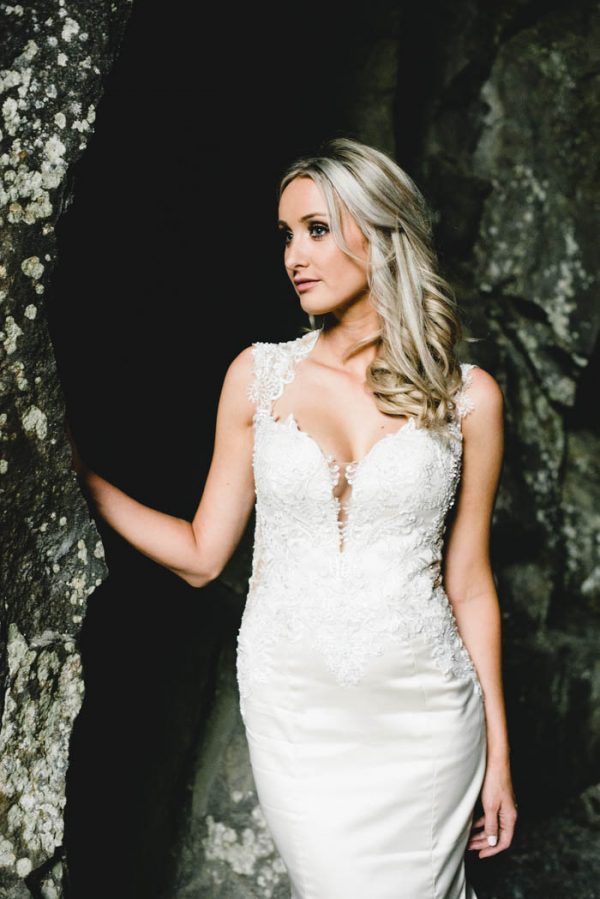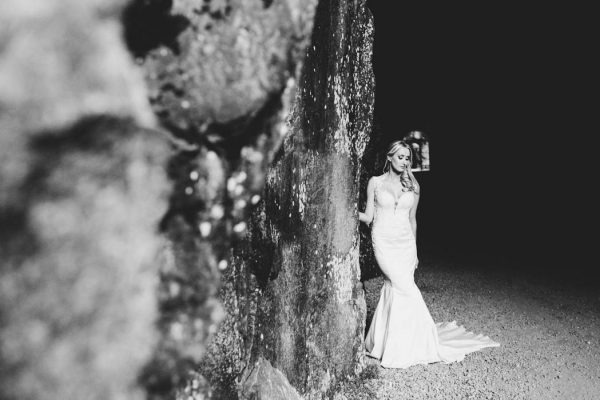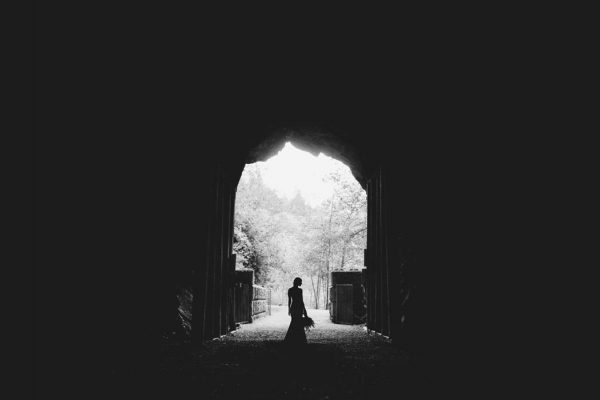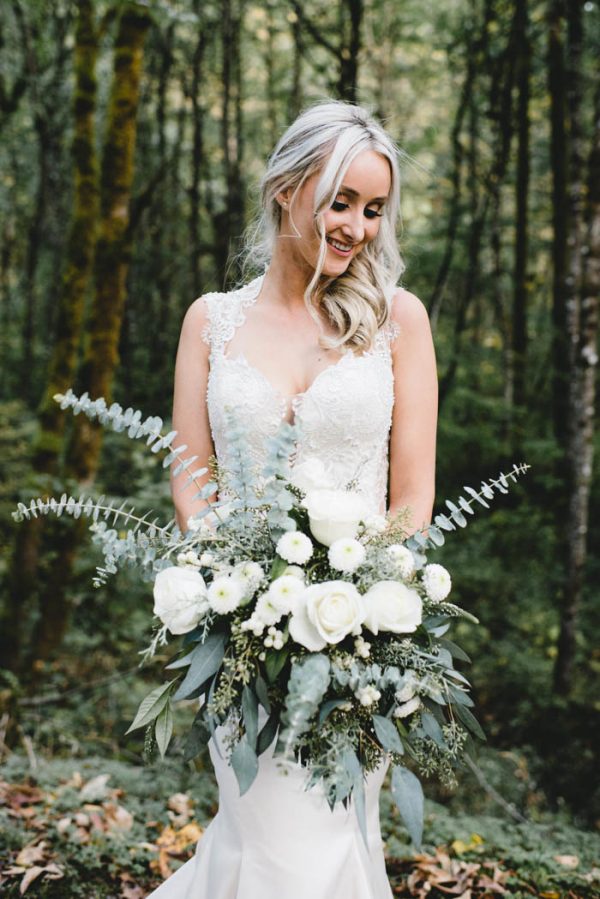 I wanted to bring an elegant and classic vibe to the moody Pacific Northwest. My dress was by Justin Alexander. It featured a beautiful vintage lace detail back with a long train. My favourite part of the dress was the button-up style, running from the top of the dress all the way down to the end of the train. The front had a low plunge without feeling too revealing.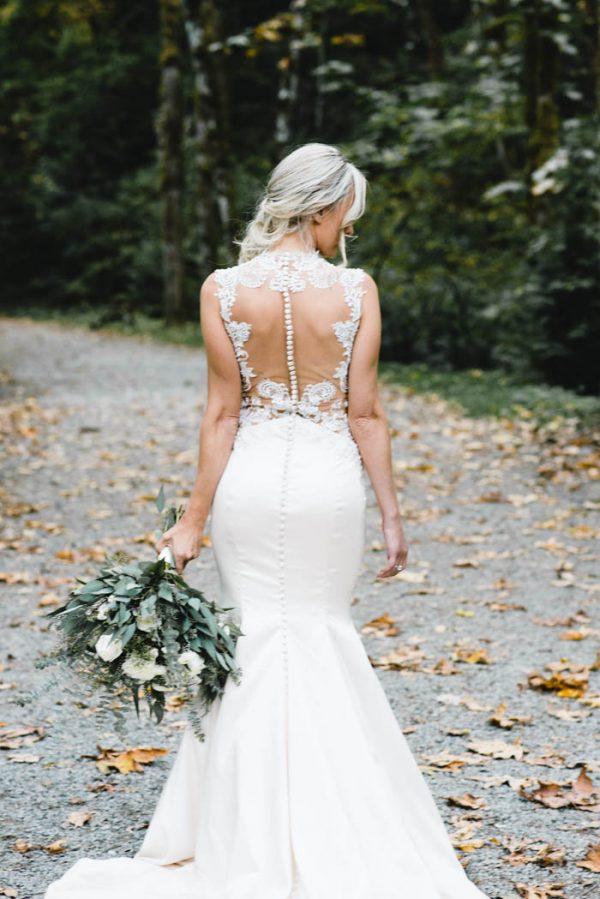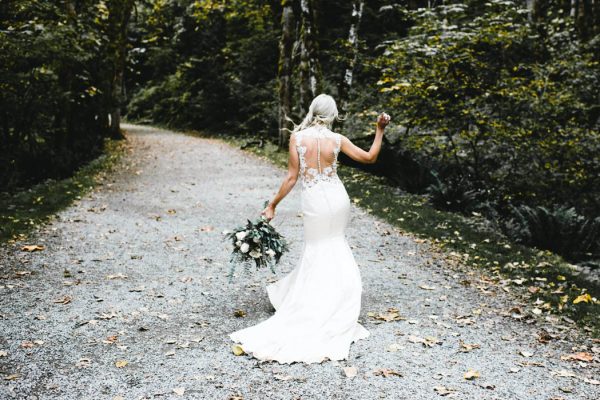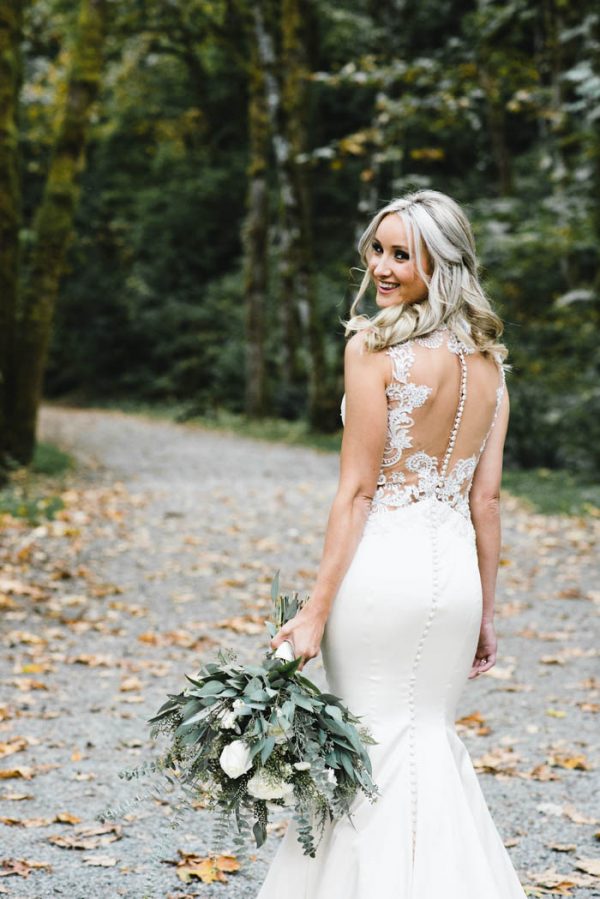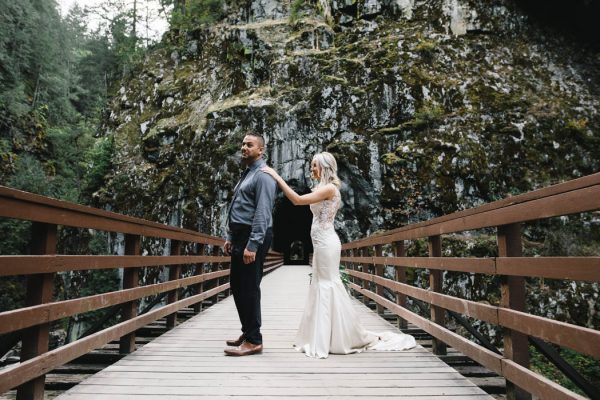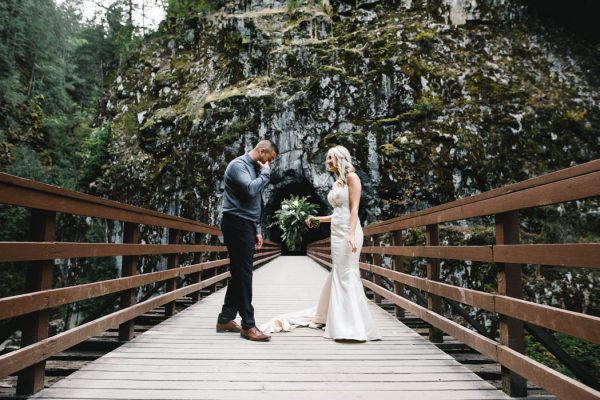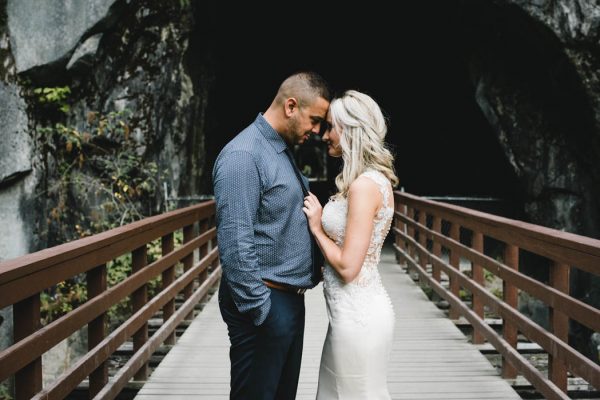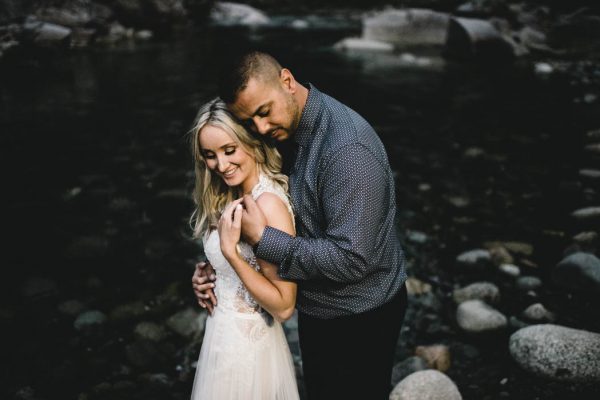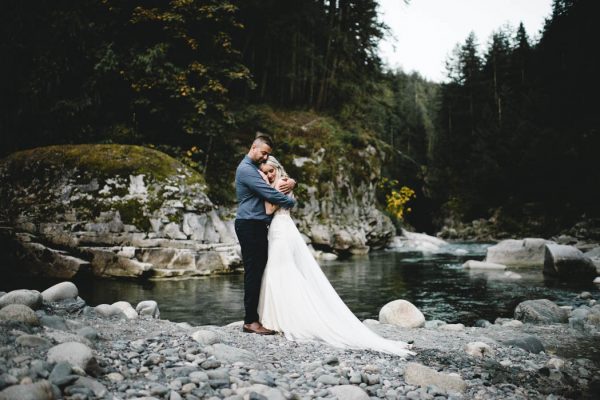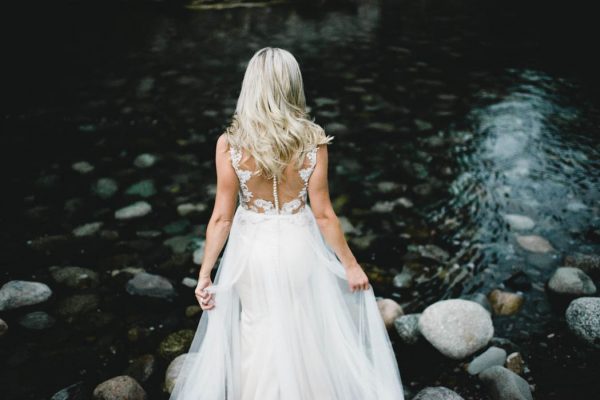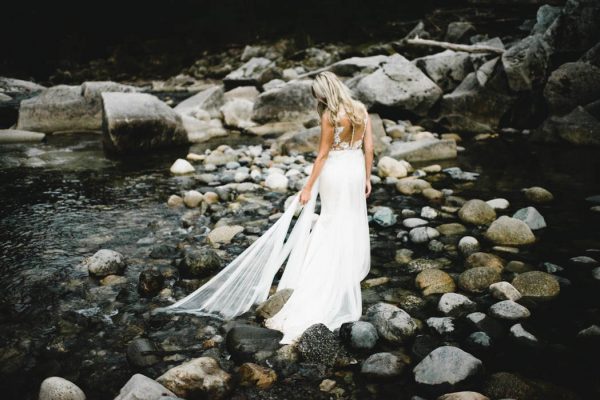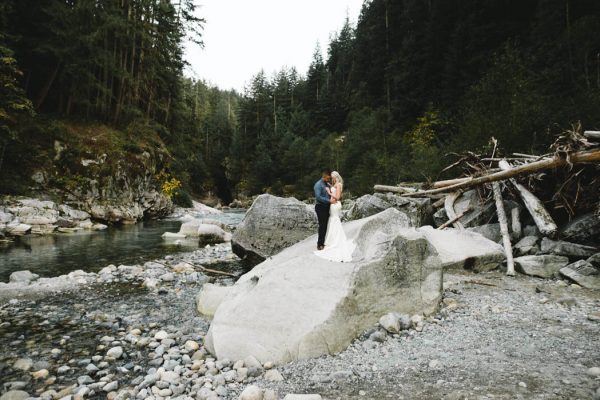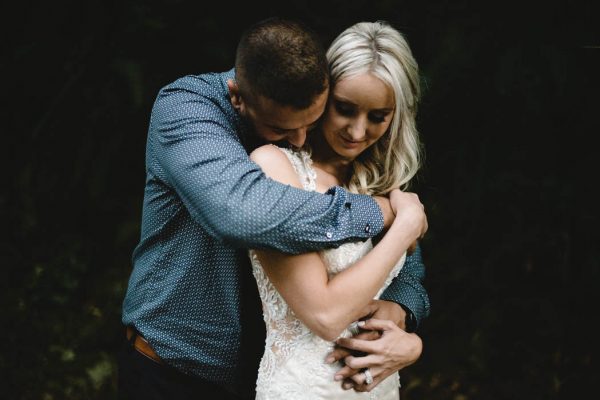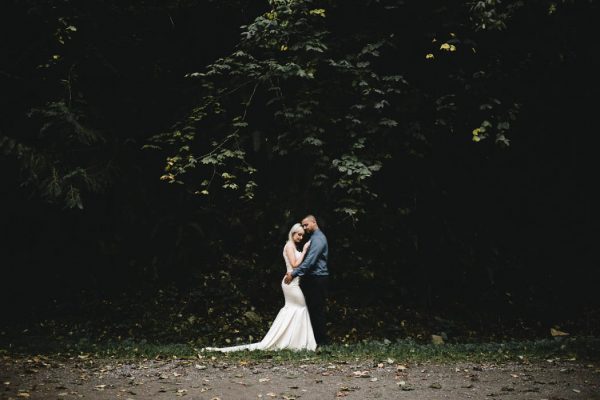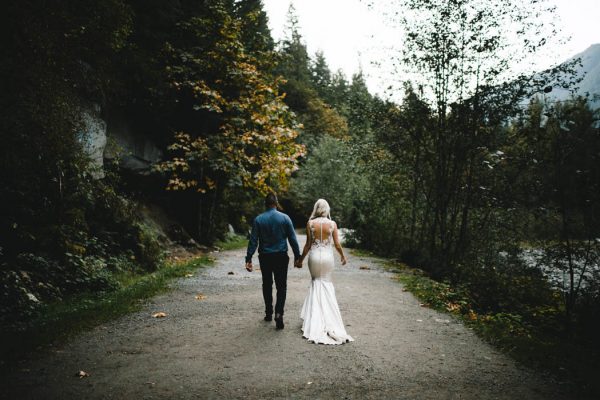 Our photographer, Melissa Baker, was beyond anything I could have hoped for! I approached her after seeing her work on social media. Within the first few minutes of meeting with her, Tarik and I both felt incredibly comfortable with her and were confident she would capture our day perfectly. We were eloping, so I couldn't ask friends questions about wedding planning since we didn't want to let the cat out of the bag. Melissa was so sweet and quick to offer up a list of vendors that I could check out and guided me to reputable makeup artists, etc.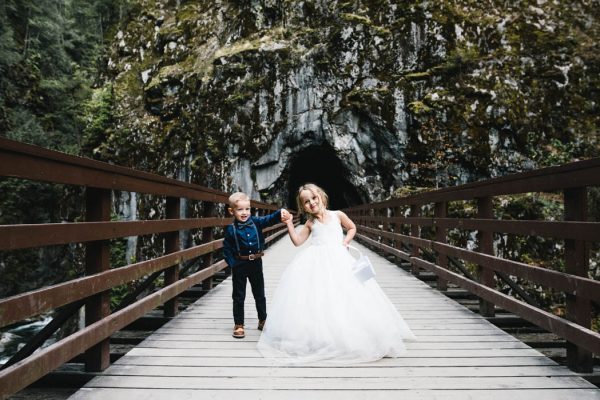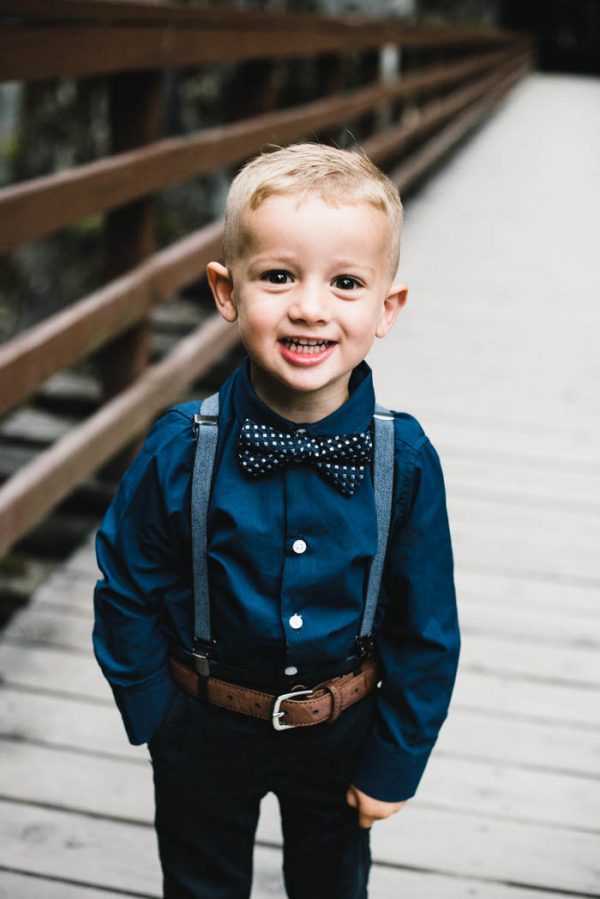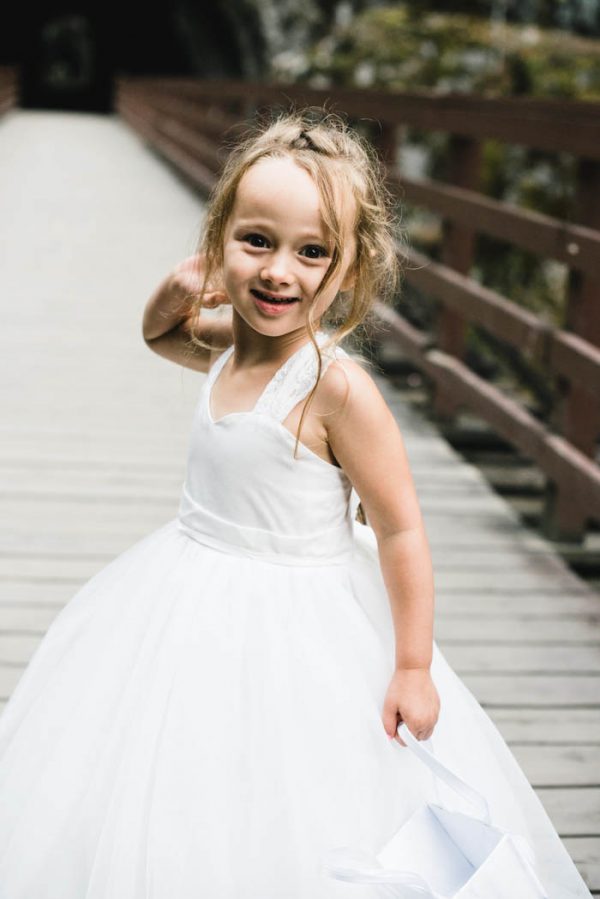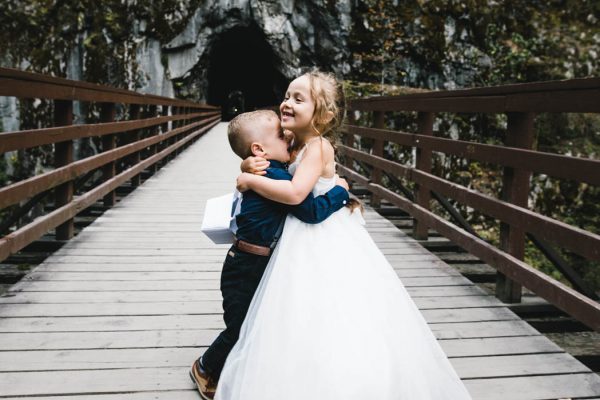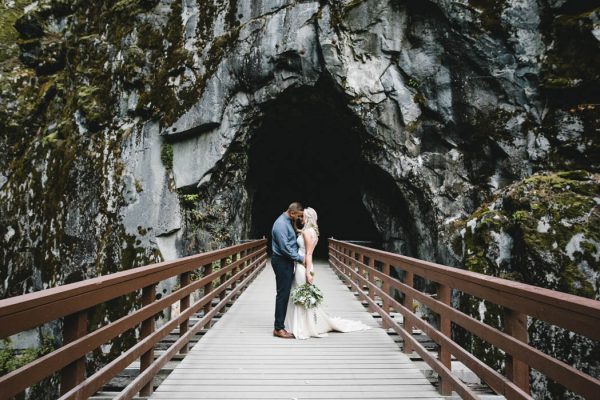 For Tarik, the most memorable part of the day was the walk to the venue with his son by his side – the reality of it all. The beautiful fall leaves and the crisp air. For me it was the meet at the bridge. Tarik and our son Malik patiently waiting for Khali and I. It was so surreal that ten years of love had finally brought us to that very moment. The vision of my daughter walking down the bridge before me, laying down petals for me, will stay with me forever. As Khali walked the bridge, I was tucked away in the tunnels looking out at the family our love had created. I still find it hard to put into words the emotions of our special day.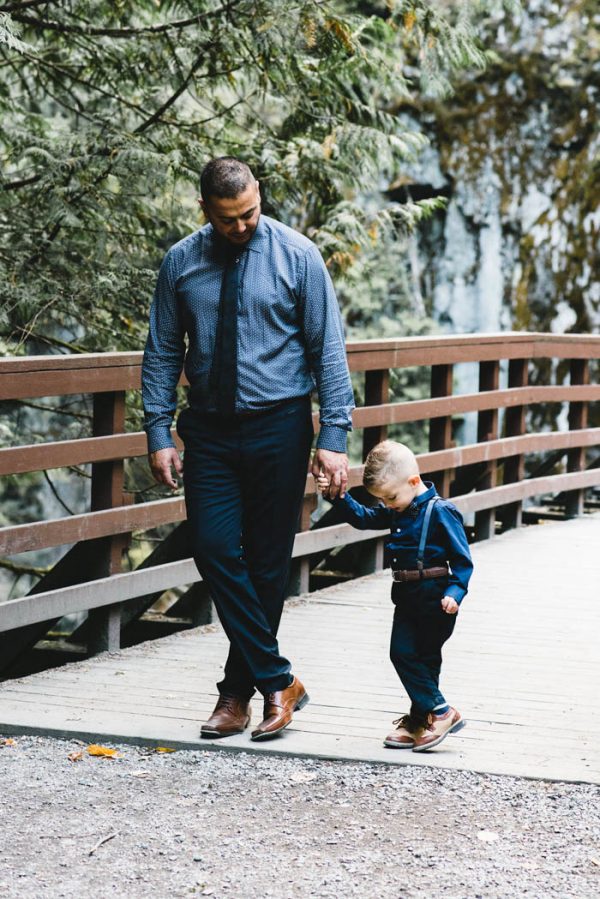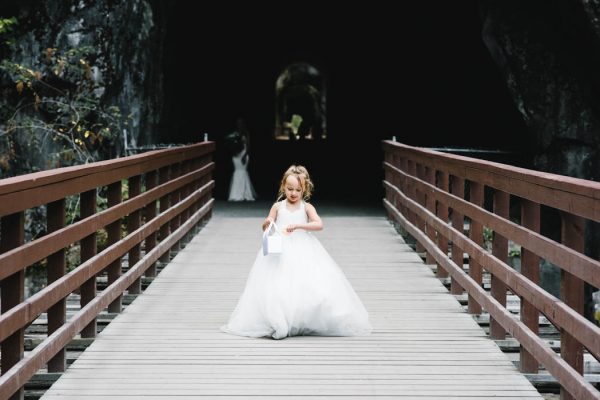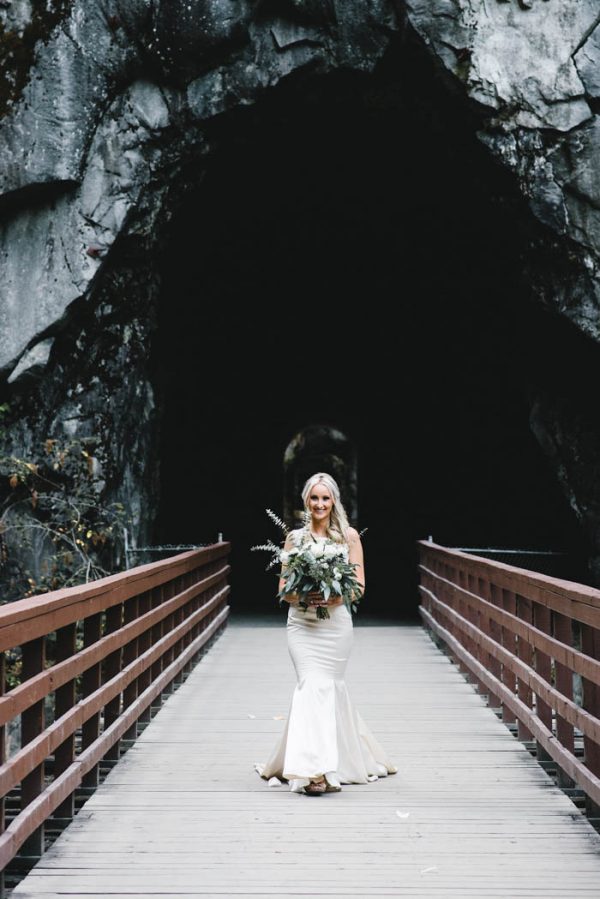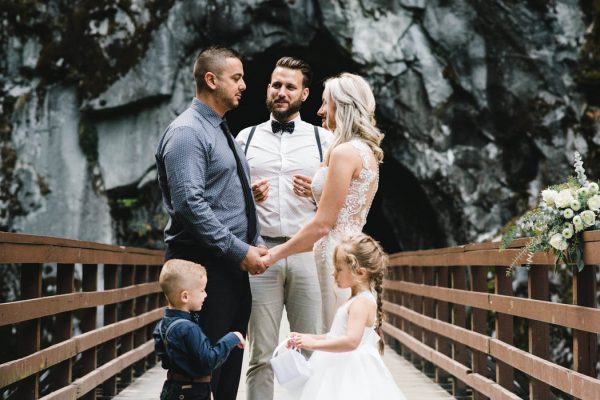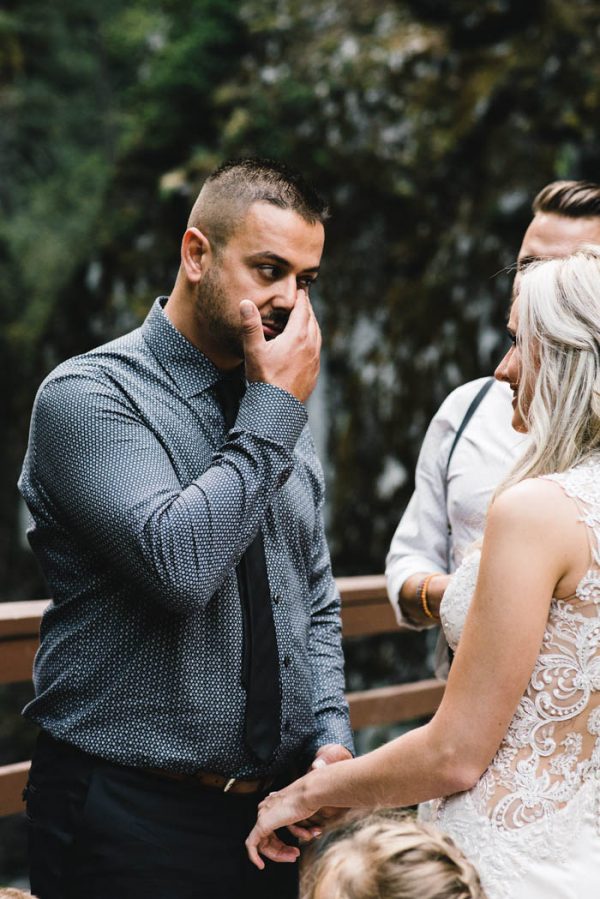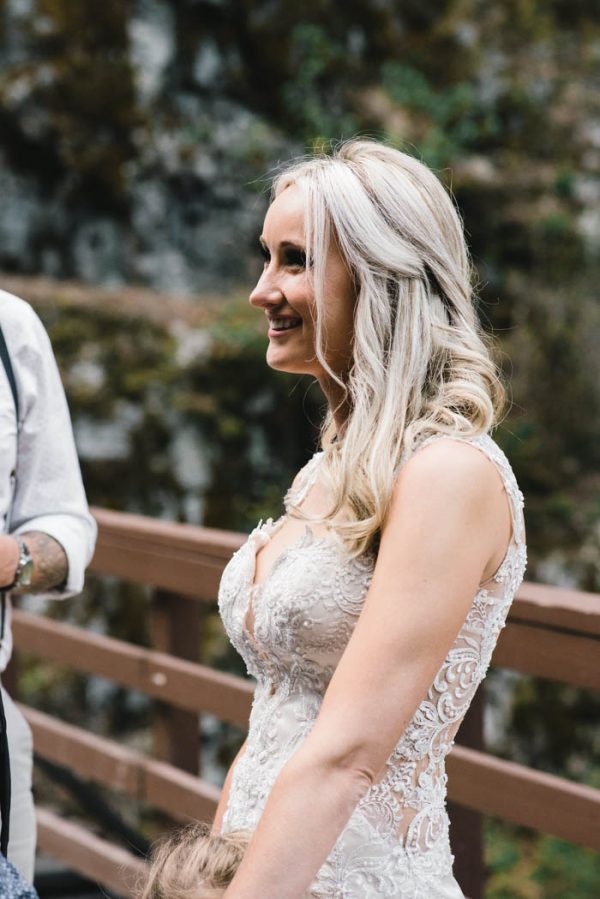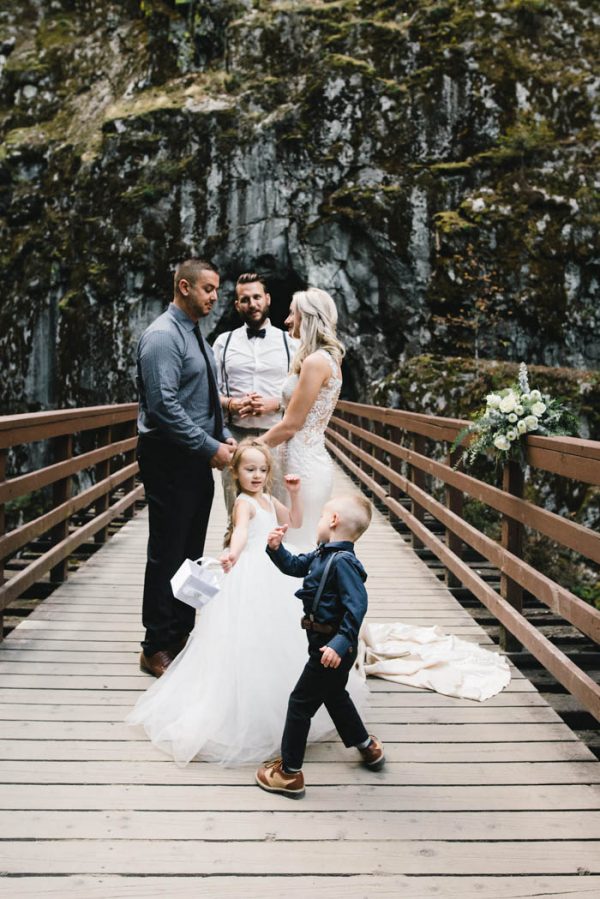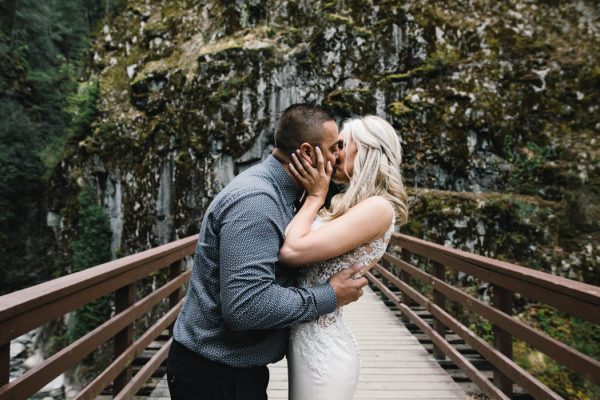 Our best advice is to stay true to your vision. Your heart will tell you what your day should be! It is natural to want to please family members, but you need to stay true to how YOU want to represent your love for each other. Also, I highly recommend a photographer AND a videographer. We were lucky enough to have both, and the video really captures extra emotions and takes you back to the day.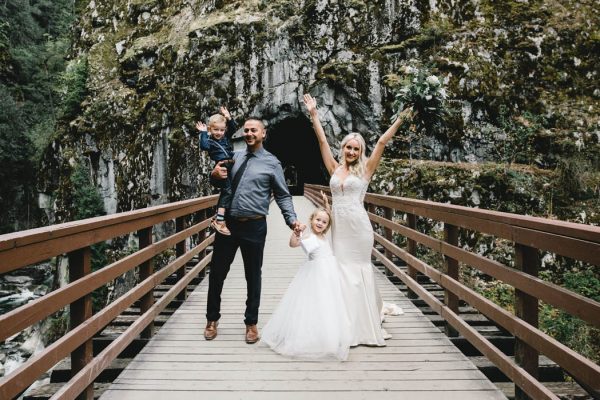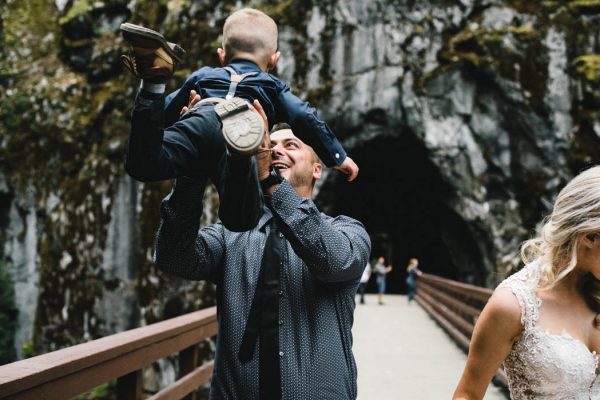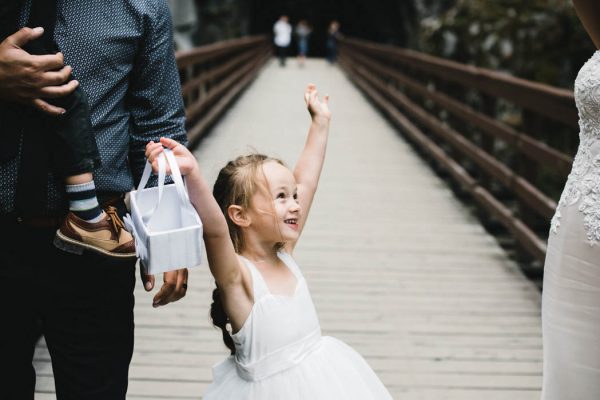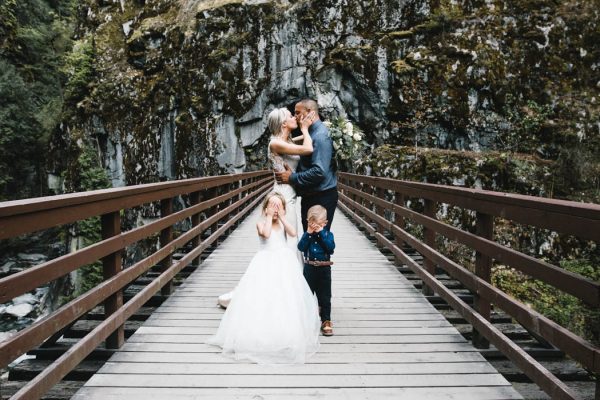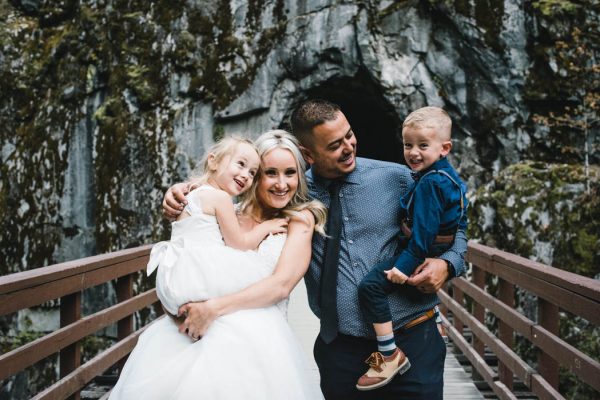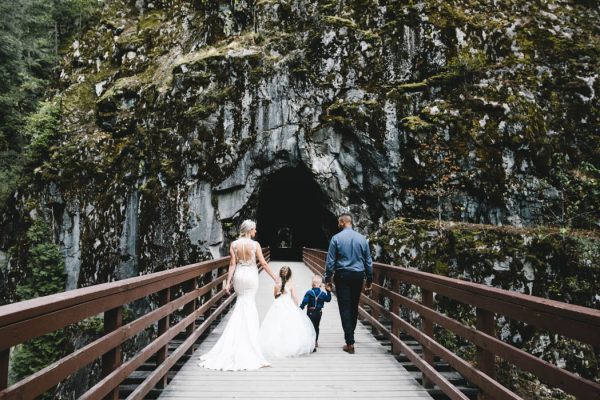 Congratulations to Kendra and Tarik, and a huge thanks to Junebug member BAKEPHOTOGRAPHY for sharing these gorgeous elopement photos! Do you love the moody PNW wedding vibes? This romantic autumnal Portland wedding at Union/Pine has some gorgeous décor and portraits you need to see!