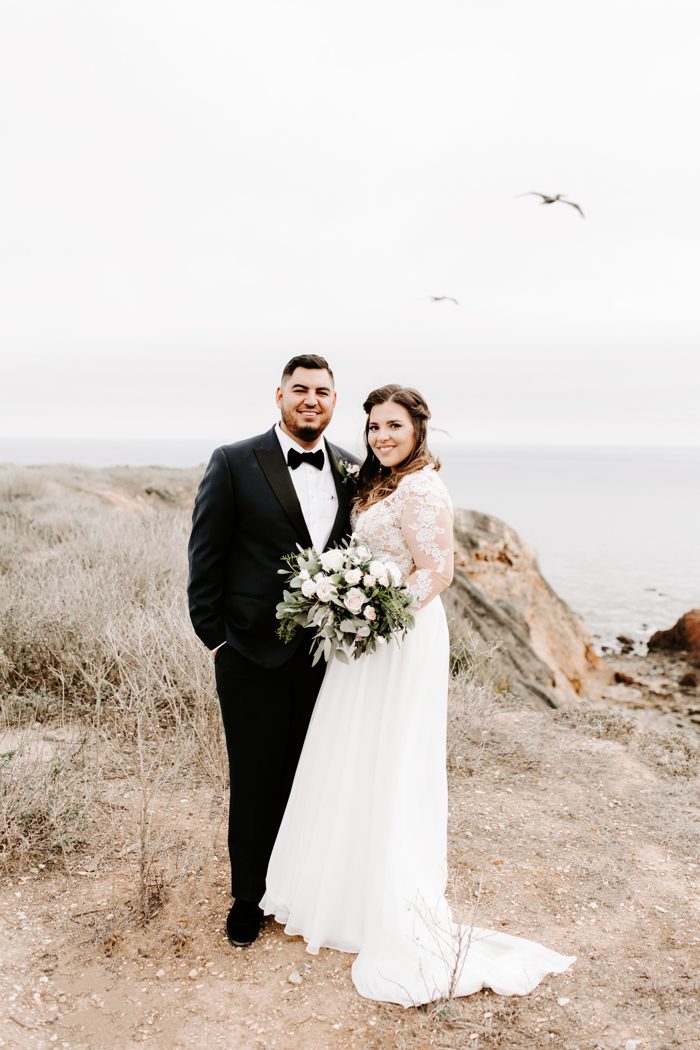 Jessie and Adrian's wedding at Wayfarer's Chapel is classically beautiful in every detail. Each detail was done with such intention, and Kindred Wedding + Events put it all together in a picture-perfect way for photographer Haley Rynn Ringo and videographer Parfait Productions to capture. These two lovebirds customized everything in their wedding from welcome bags for their guests by Be Collective to an engagement ring painting done by the bride herself, Jessie Kuruc! With such talent and an eye for design, it's no surprise Jessie and Adrian's wedding turned out gorgeously!
The Couple:
Jessie and Adrian
The Wedding:
Wayfarer's Chapel, Palos Verdes, California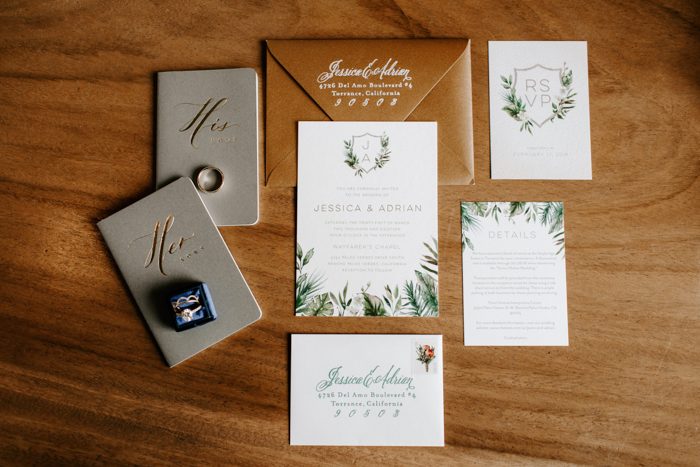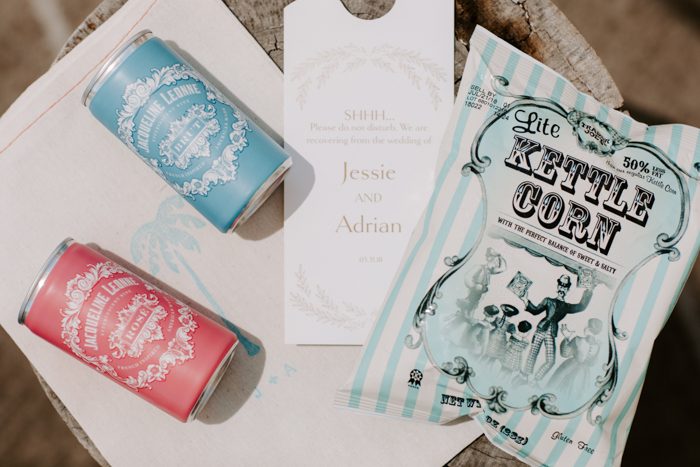 Our wedding advice is to shop small! It's so easy to get wrapped up into the convenience of buying wedding items at a craft store or getting your ring at a big box store, but when you shop from small businesses, you're not only getting more unique things, you're lucky enough to contribute to somebody's life's work. Plus, the service is SO much more personal! We entered married life with some incredible new friends because we grew close to some of our vendors and didn't want the relationships to stop after we said our vows. I think that personalized, genuine level of communication from a vendor is much more valuable than having a big corporation crank out your wedding and I truly think your guests can tell the difference. It's almost like buying a store-bought cake or having one made by your grandmother–you just know which one is made with love!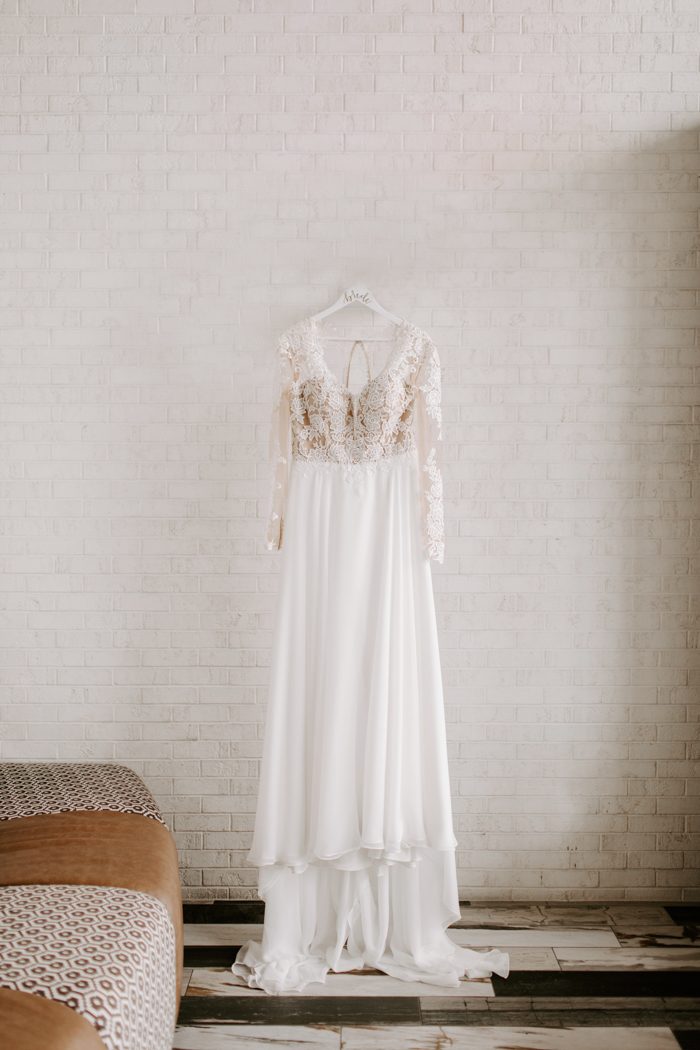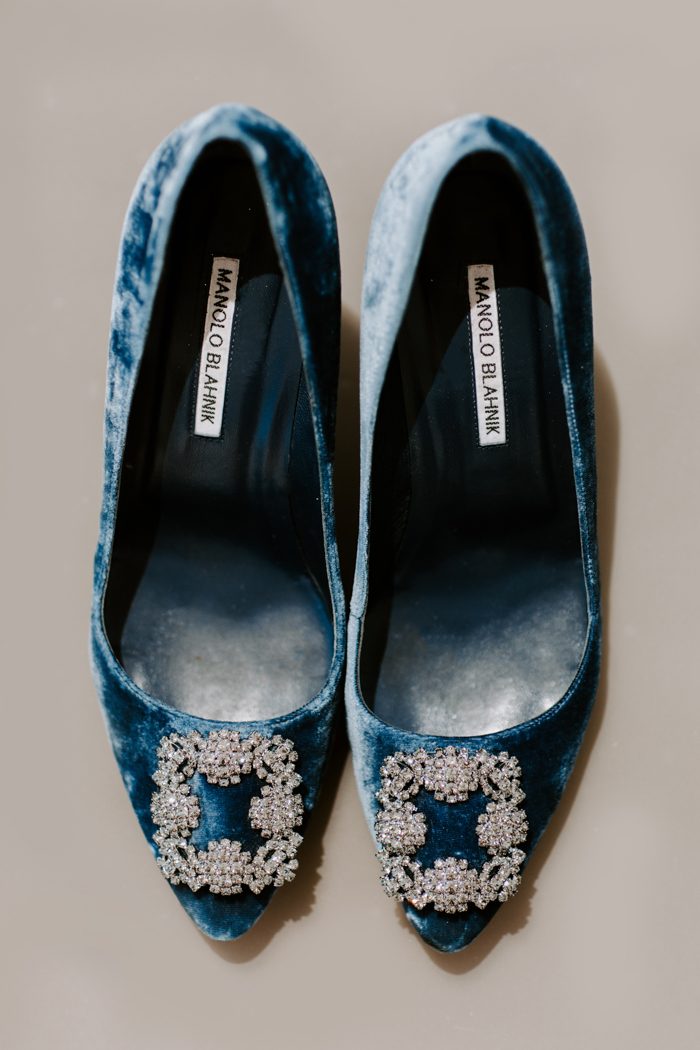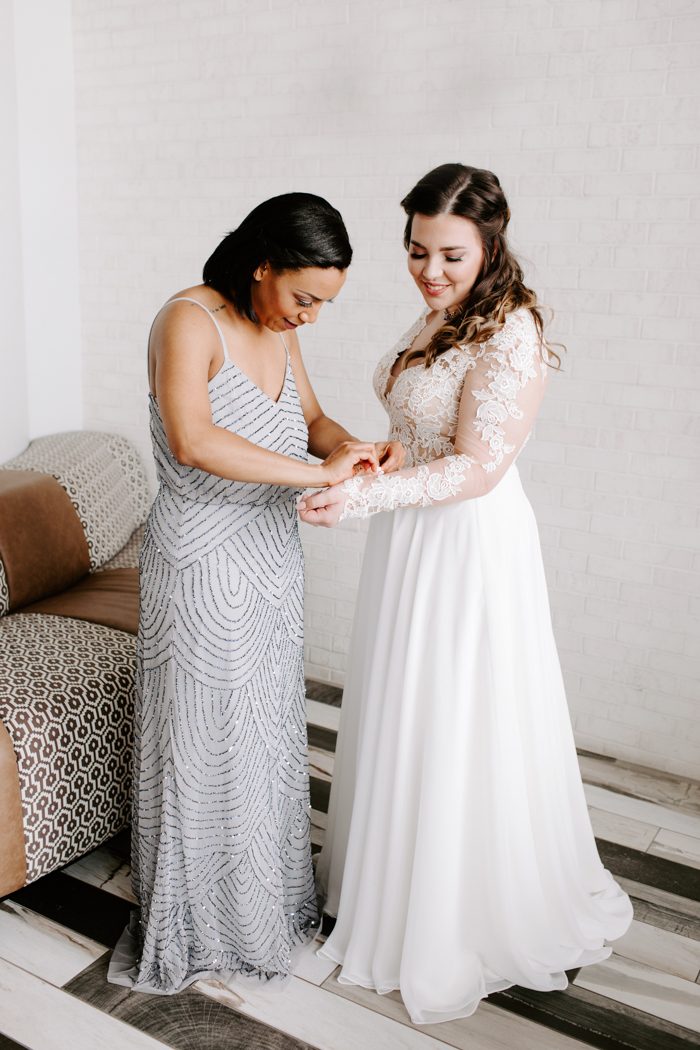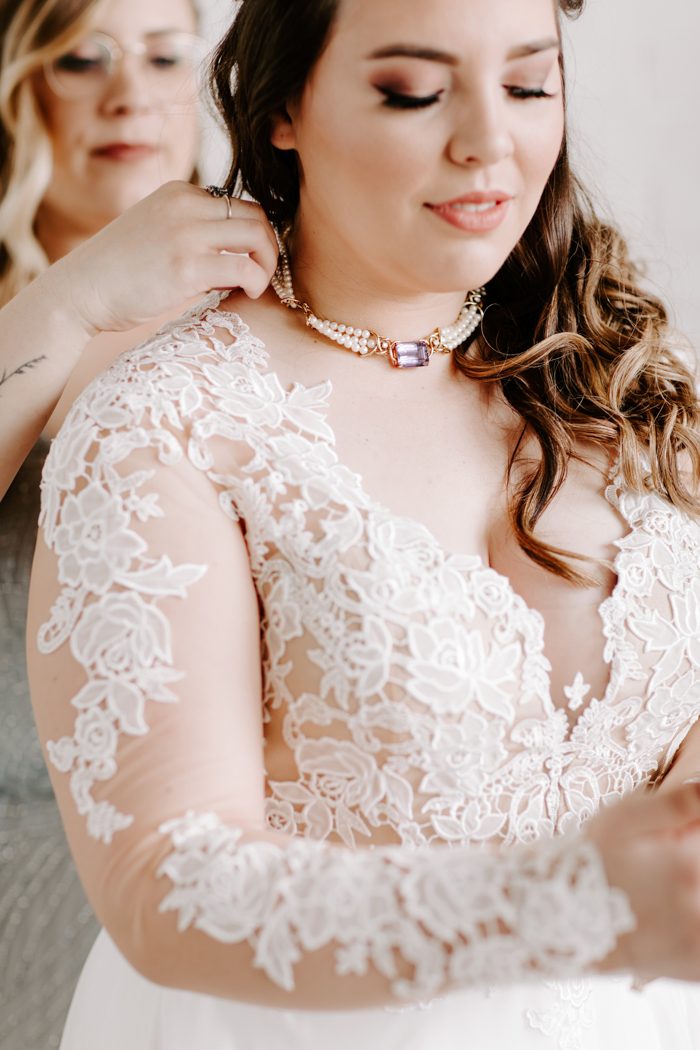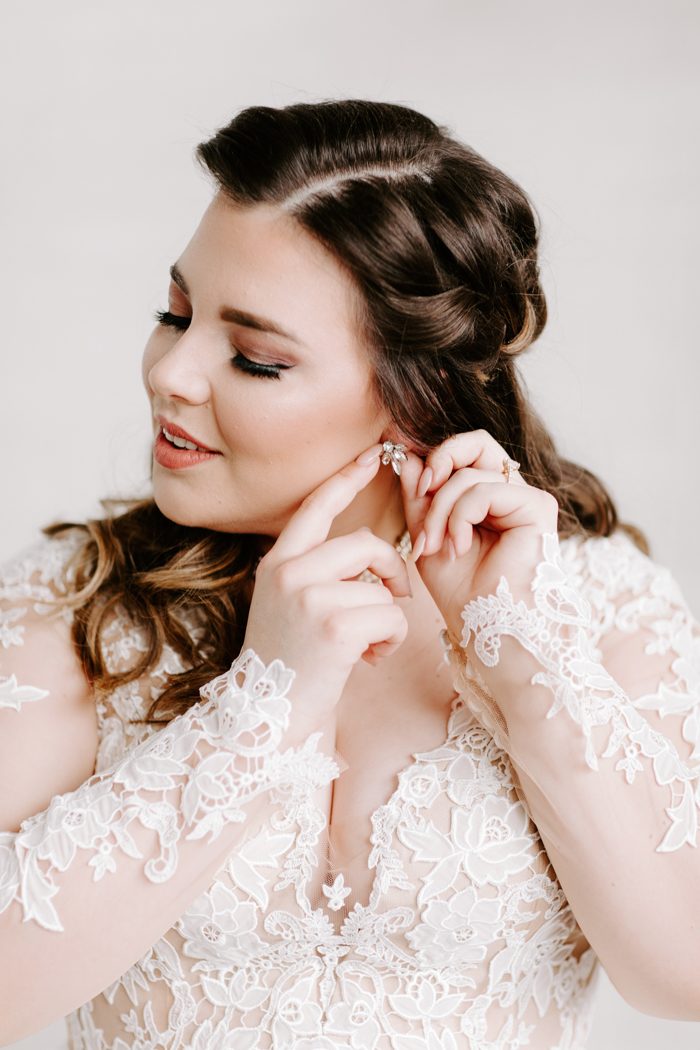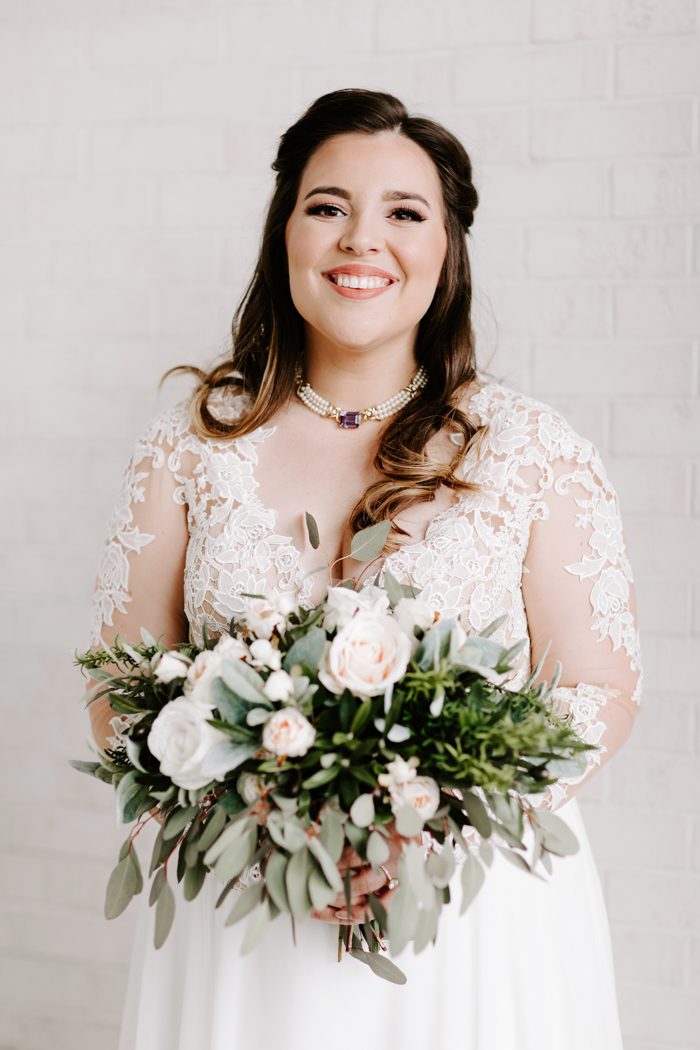 Something Borrowed Blooms are another friend that I've made through the industry and were so generous to send me these flowers for my wedding day, but I truly was already planning on using them! The concept of their business is amazing, but the women who run it are so passionate and it shows. The flowers were literally the last thing on my mind the entire day, and if we had done real flowers I think I would have been stressing all weekend, so I can't say enough good things about them.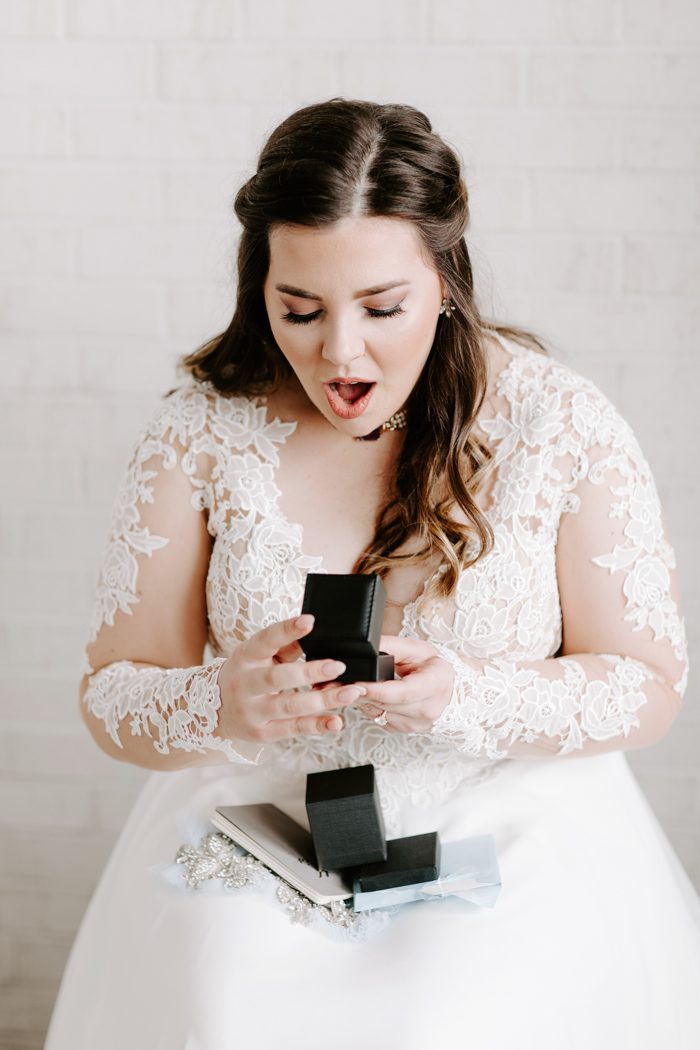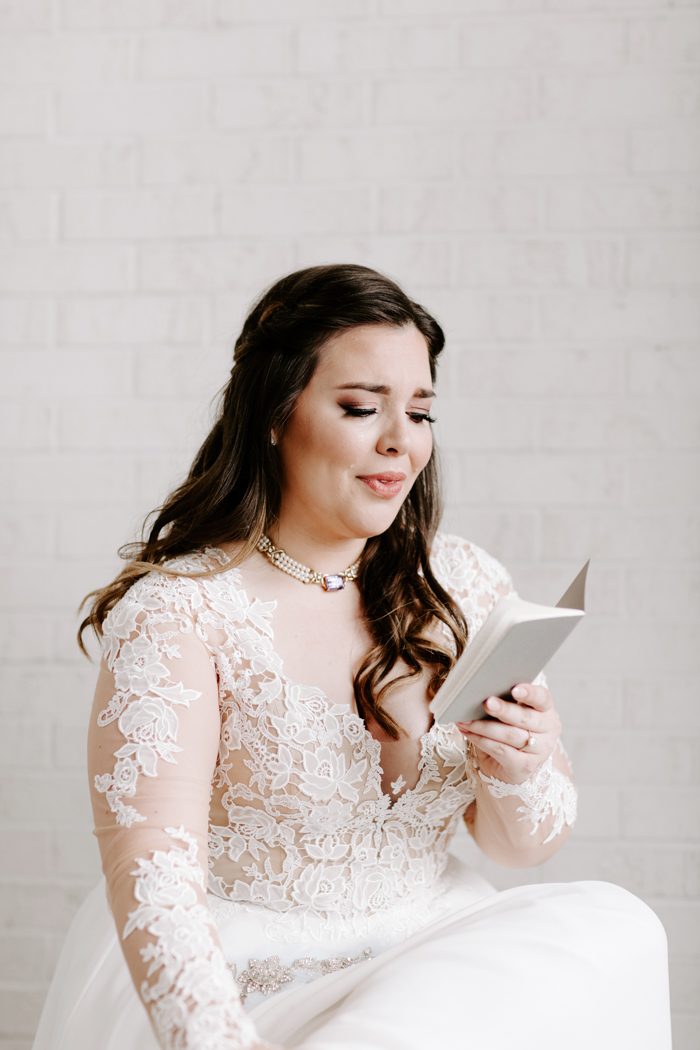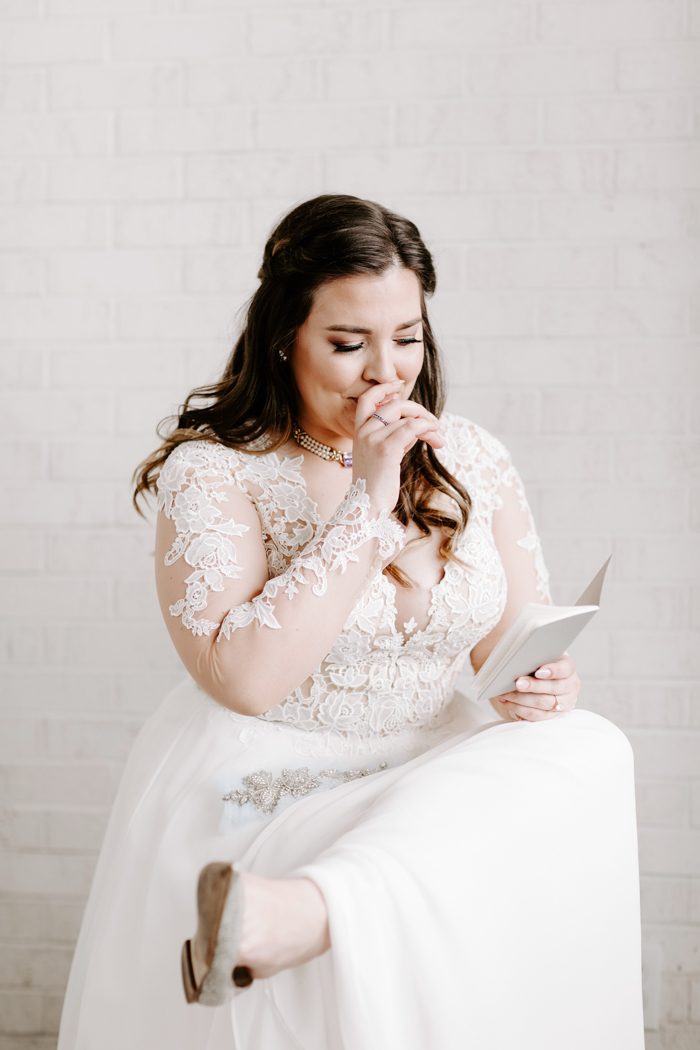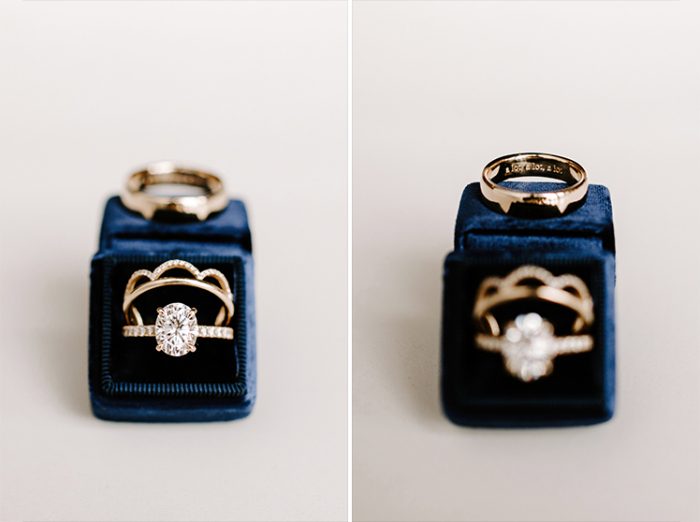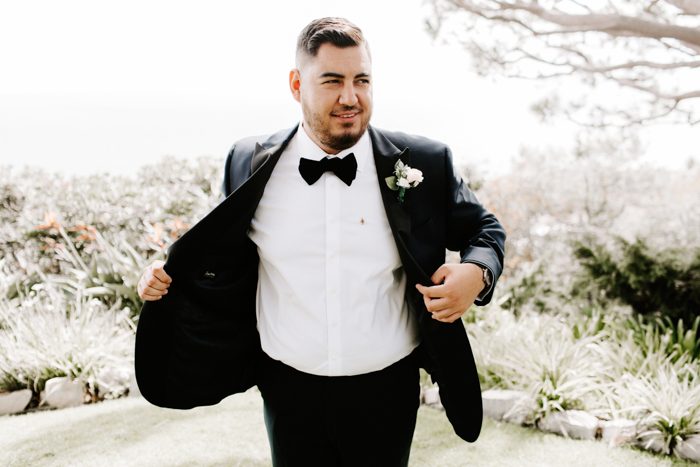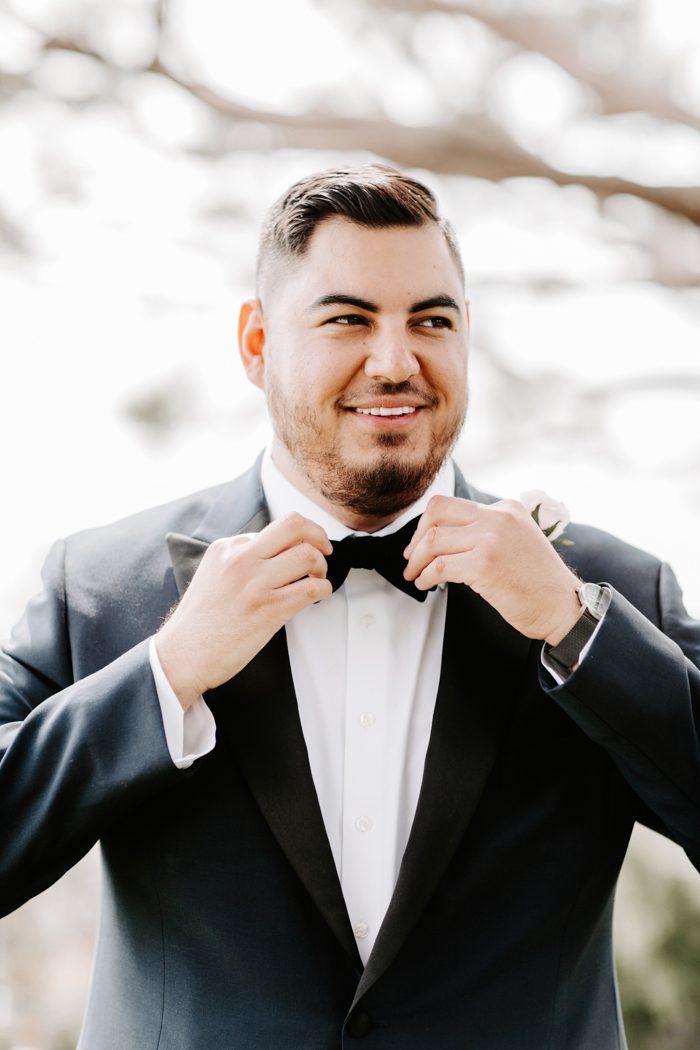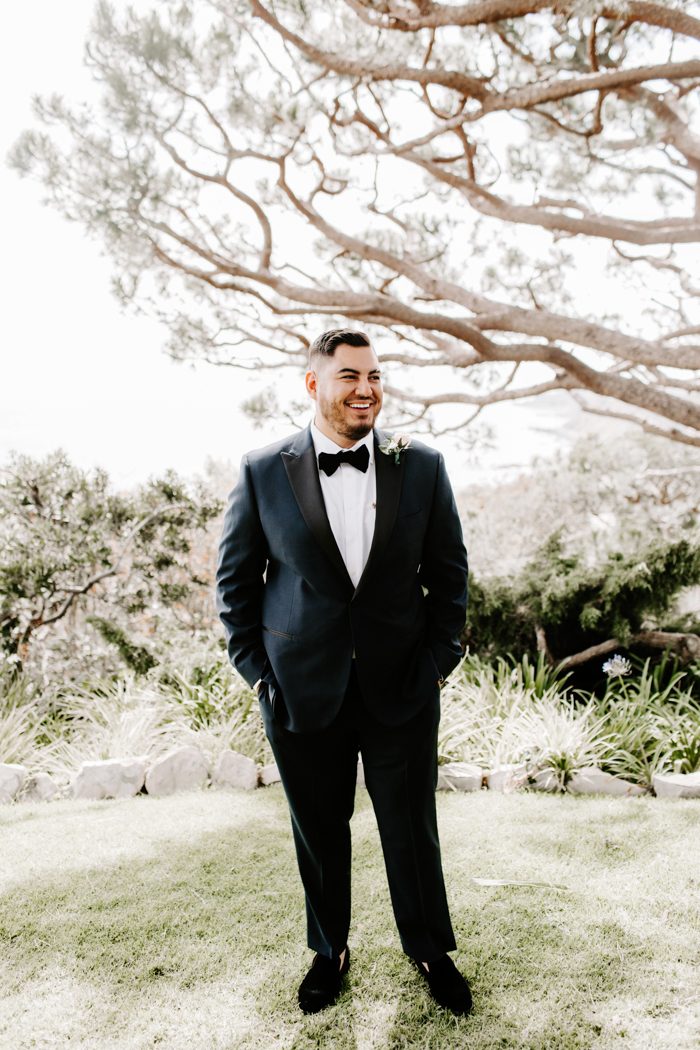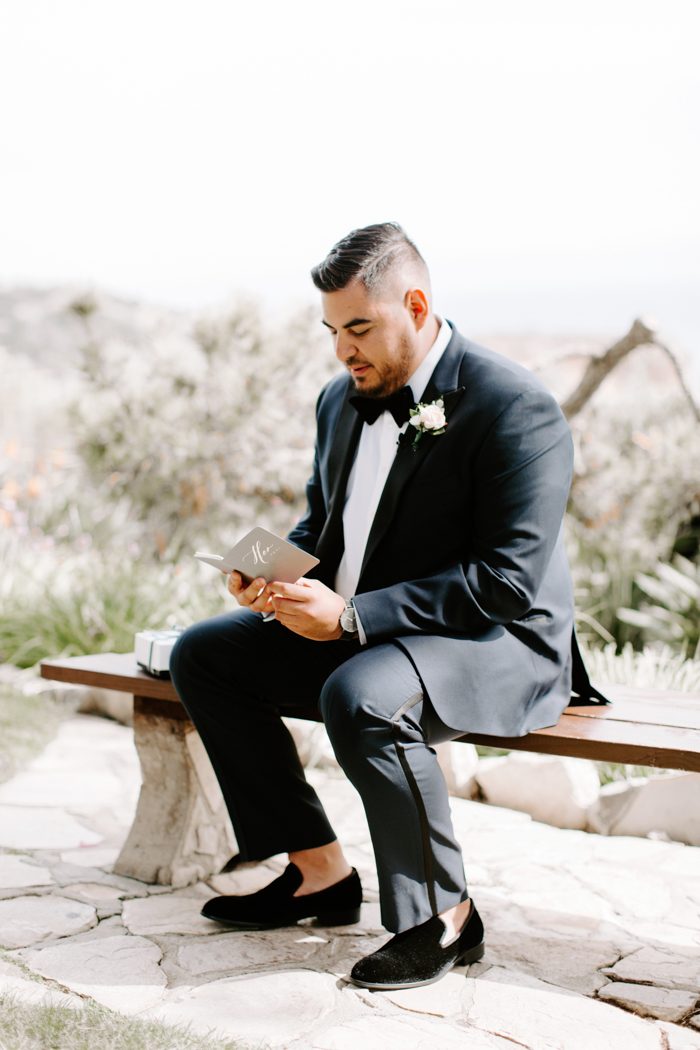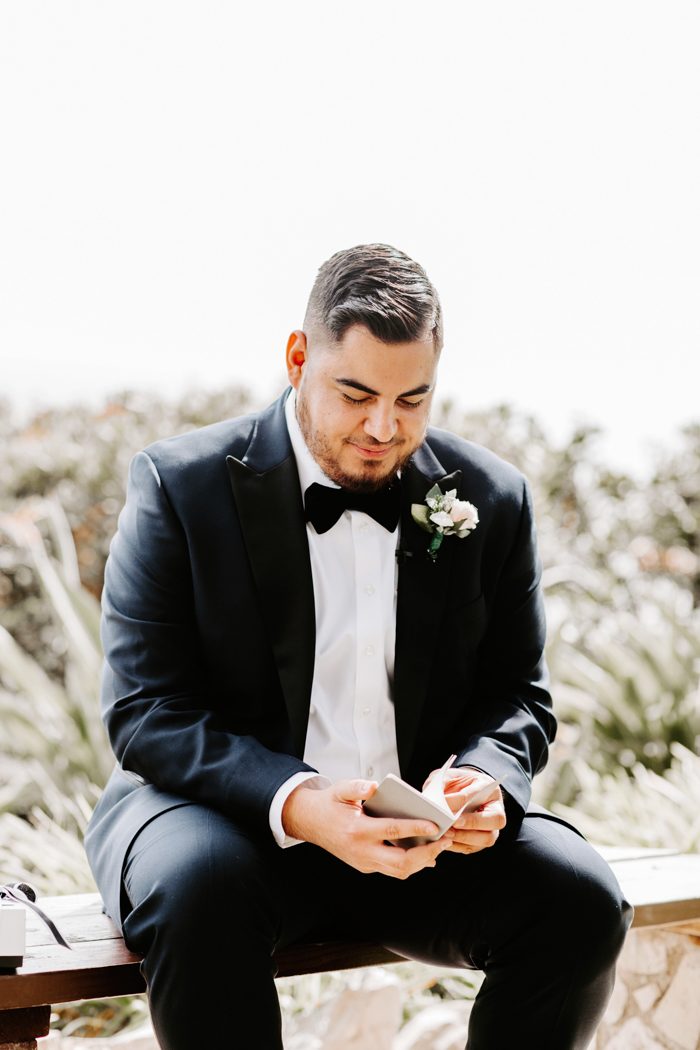 SHOP THIS LOOK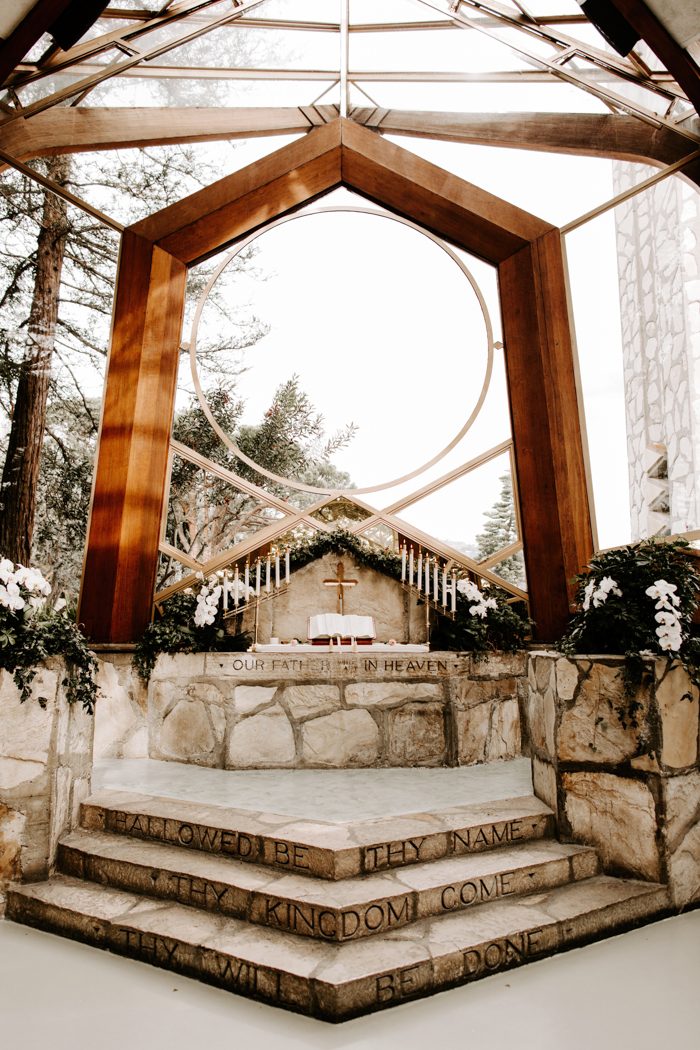 We actually chose Wayfarer's Chapel when we were really new in our relationship. The first time we ever visited California together, I wanted to visit the chapel because it was designed by the son of Frank Lloyd Wright. We walked in and were just awestruck by how beautiful and unique it was. It was WAY too early for us to be talking about marriage, but in our heads, we both thought "okay, if I marry this person, it has to be here!" We ended up moving to the area a few years later and after almost five years of dating, we ended up getting married at that very chapel!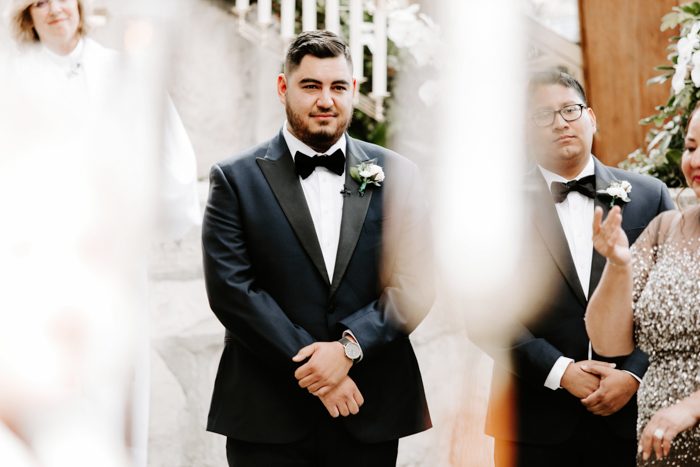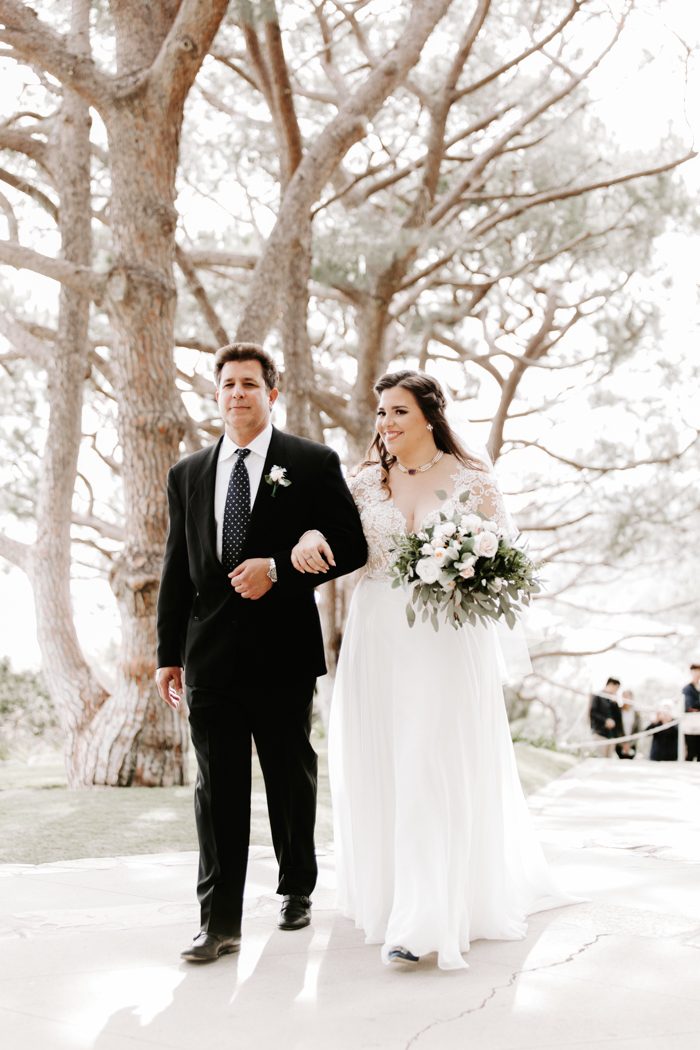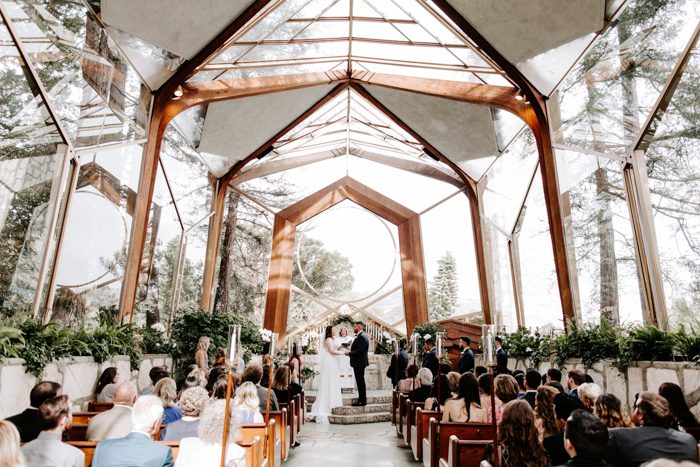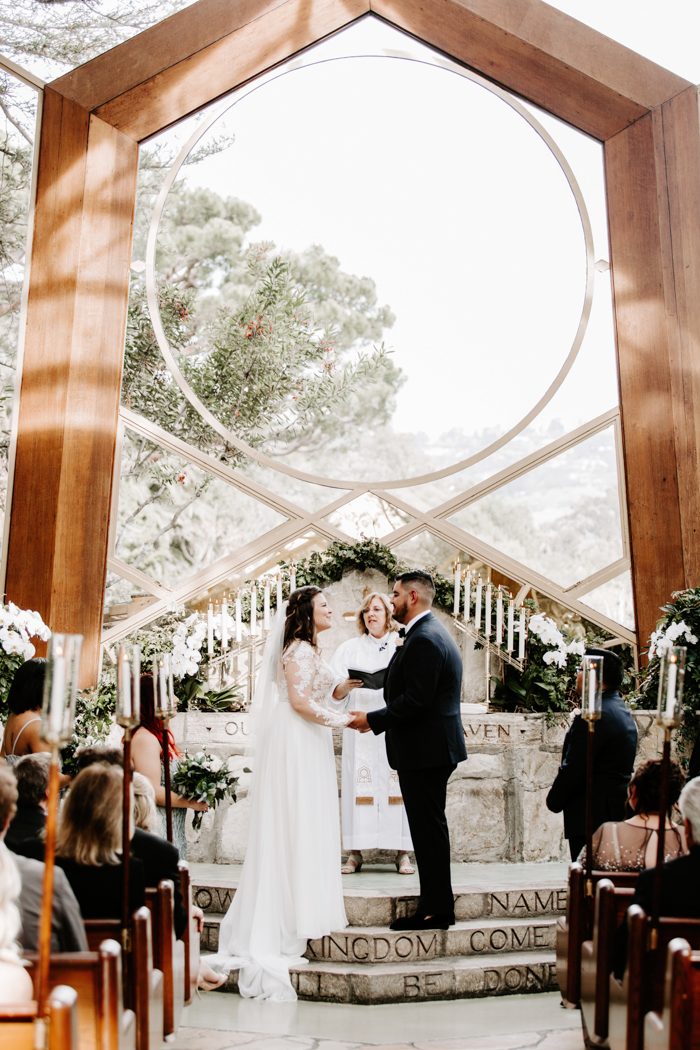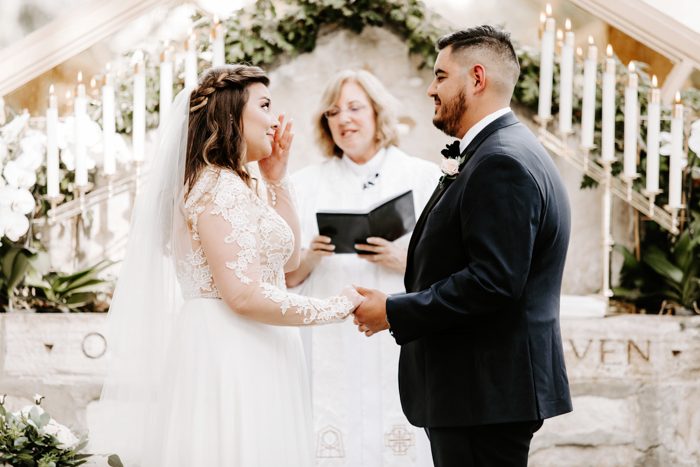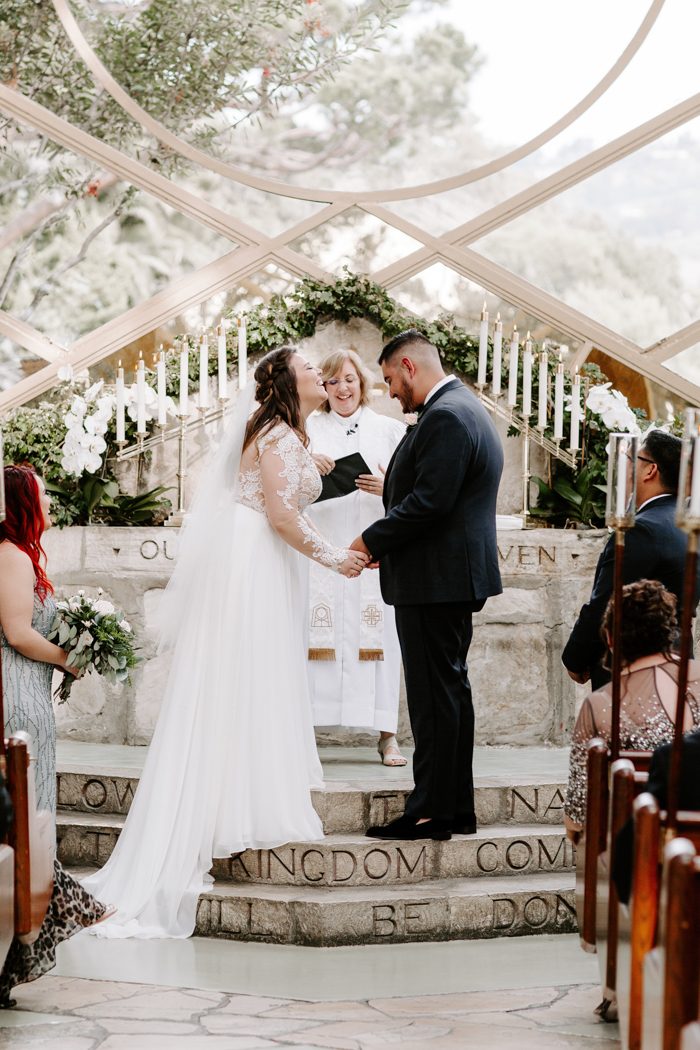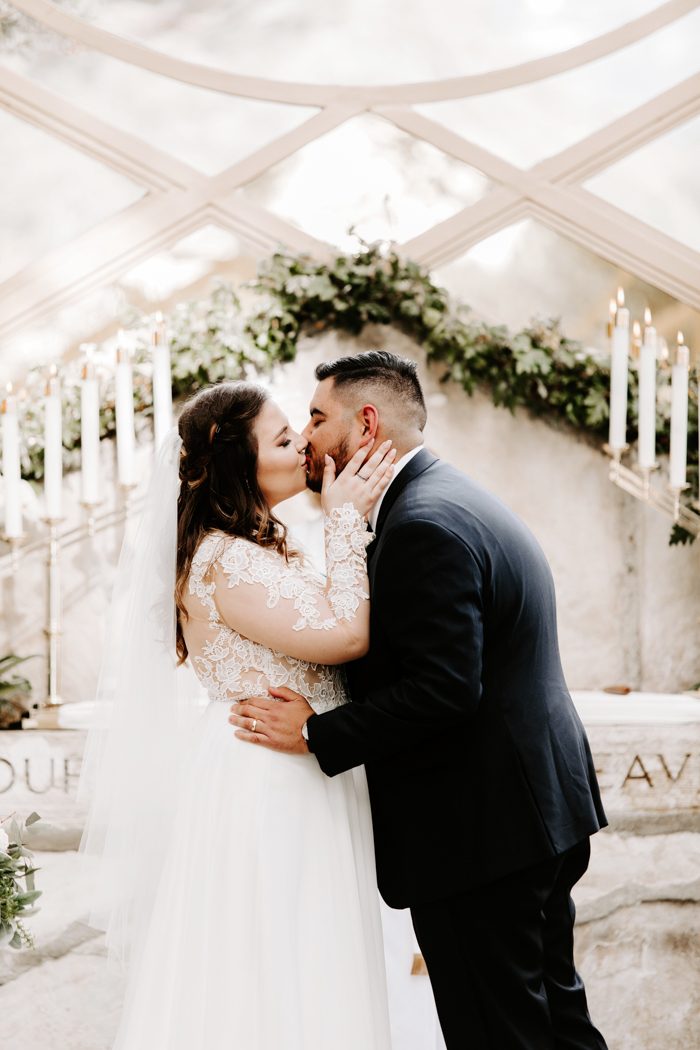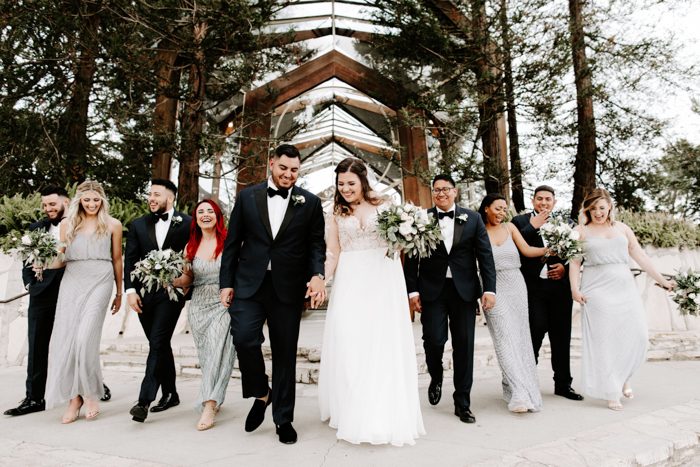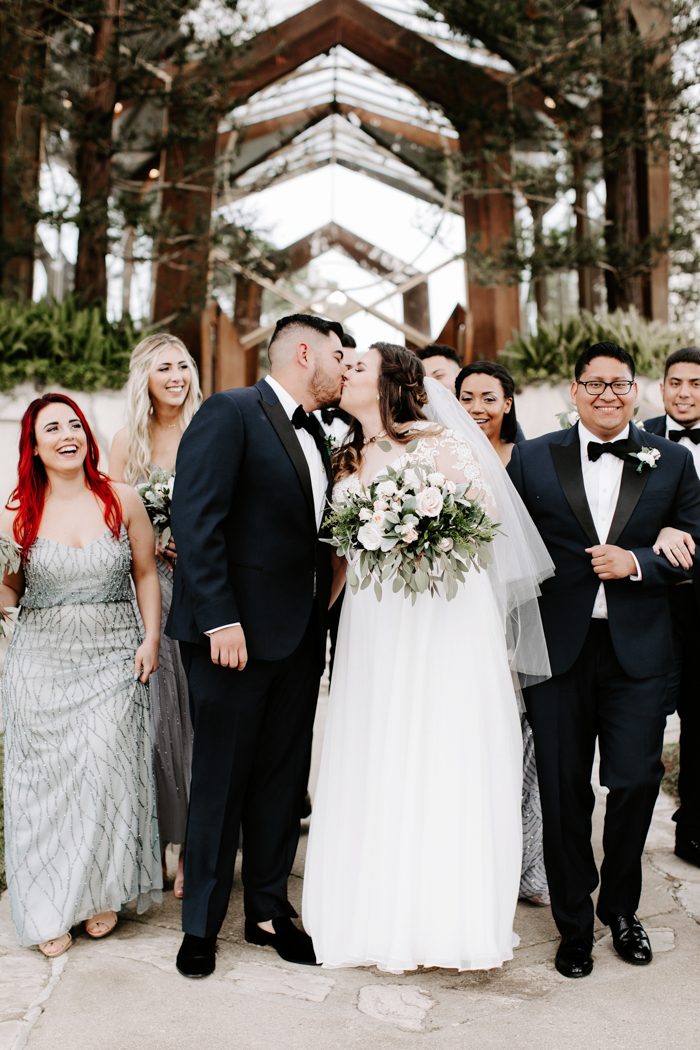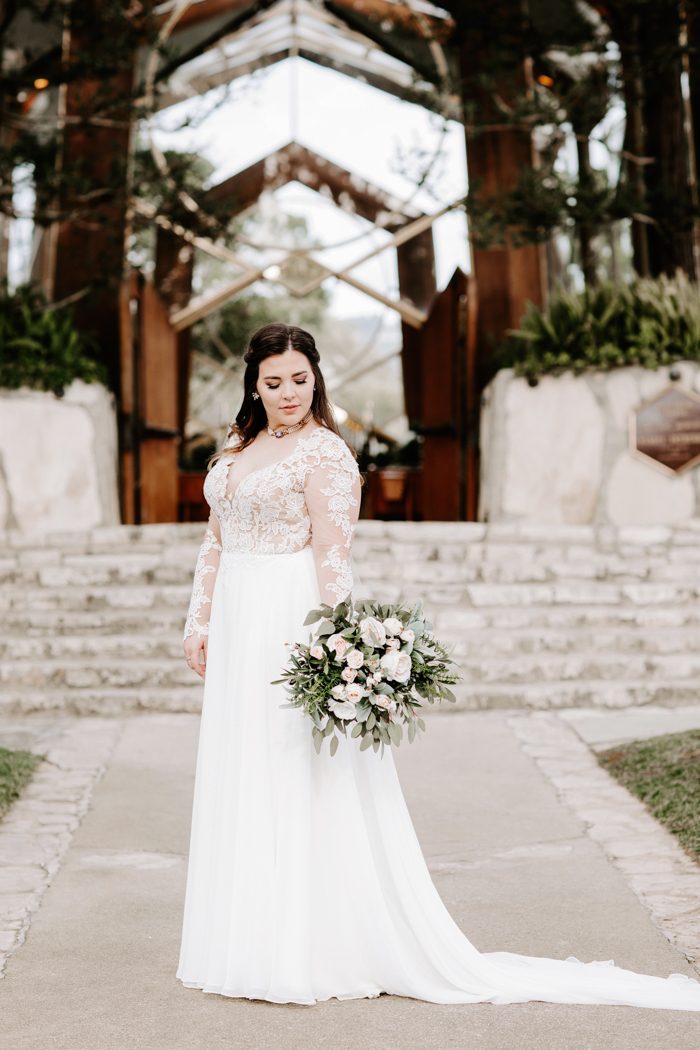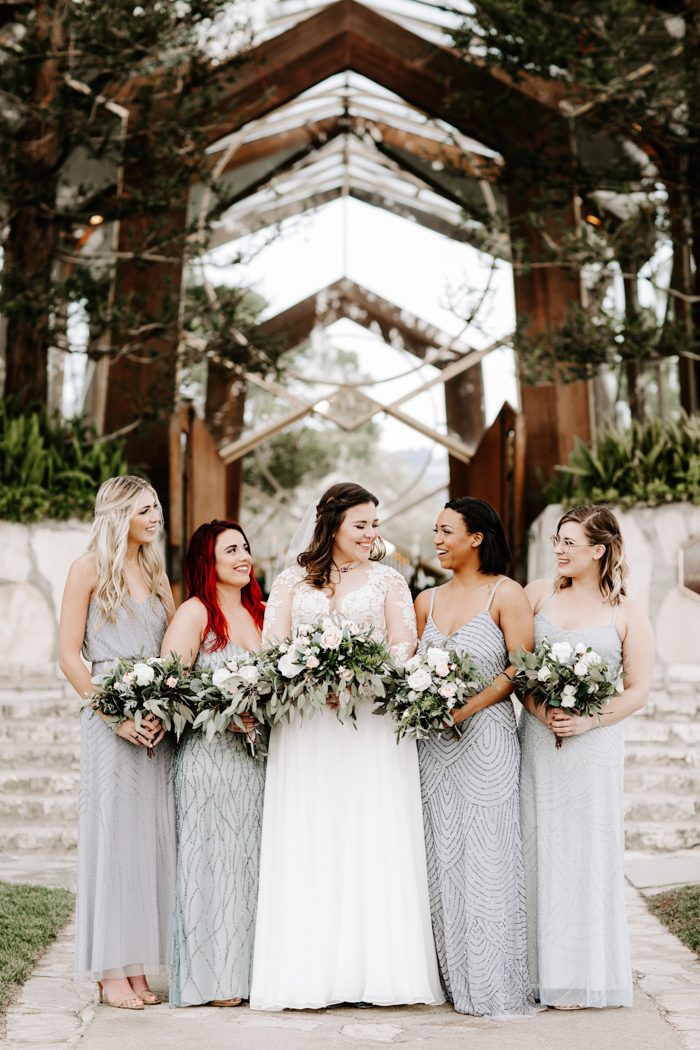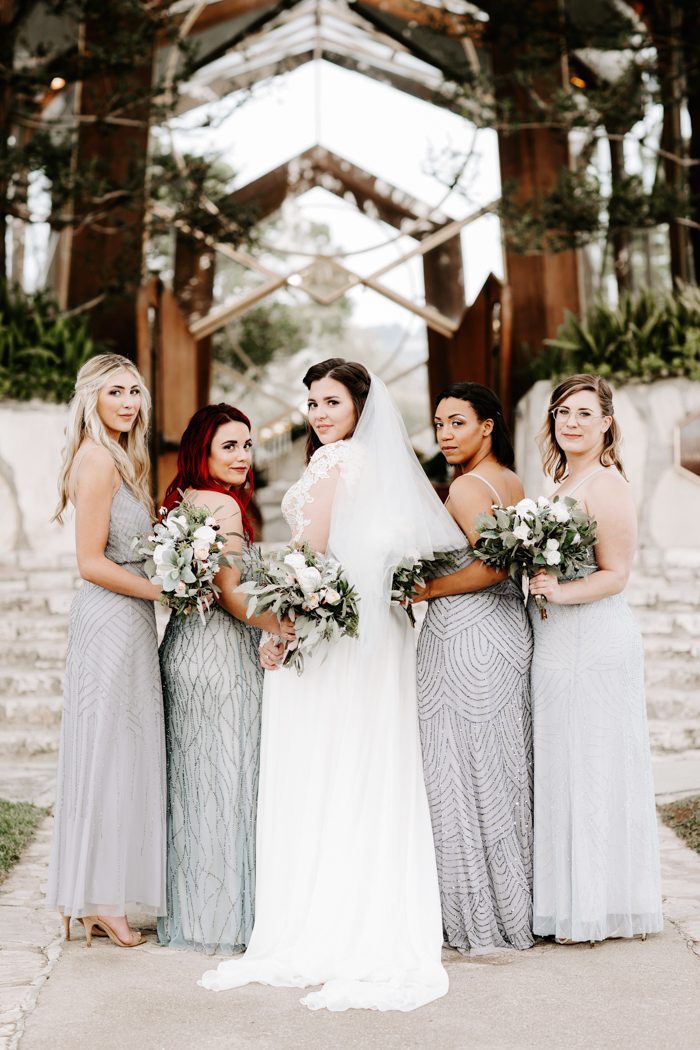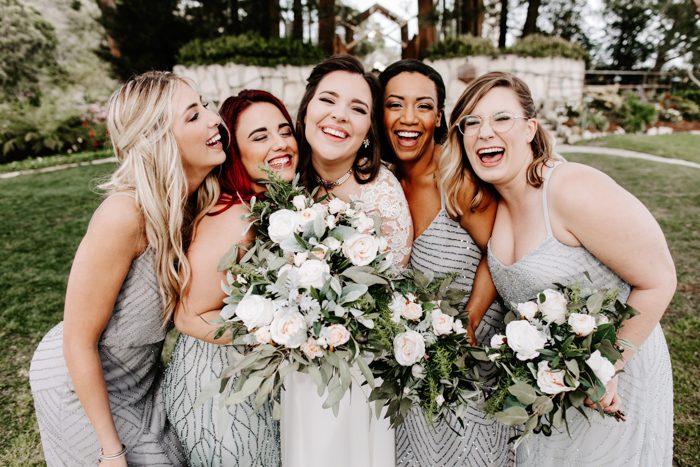 SHOP THIS LOOK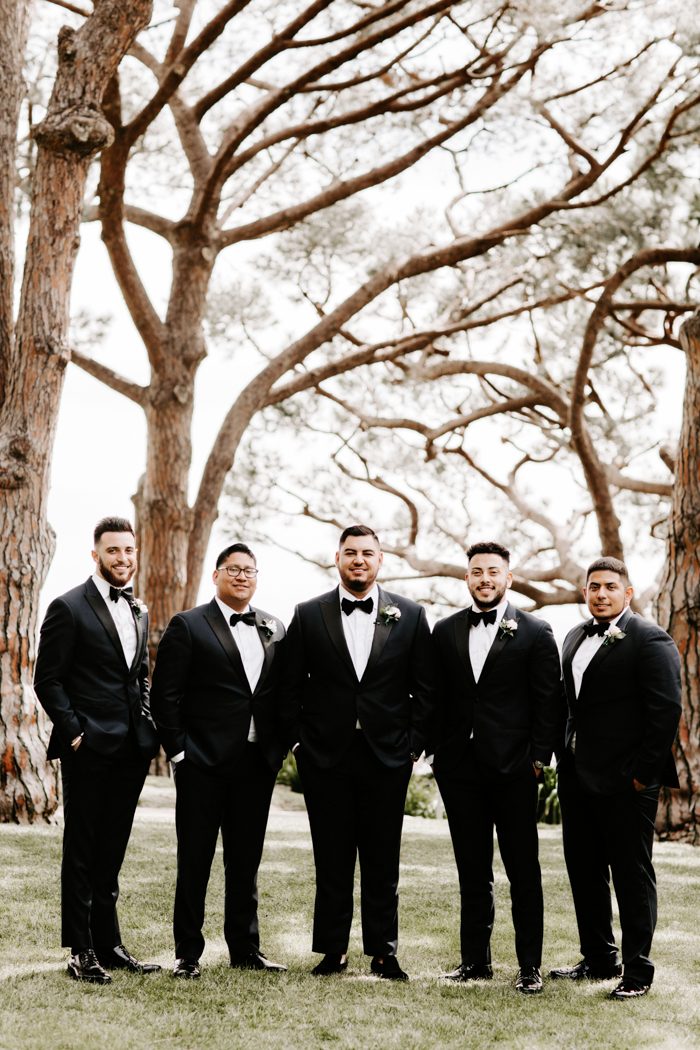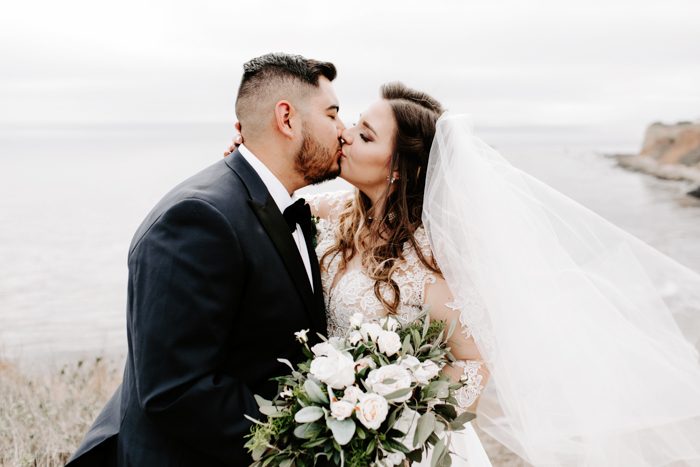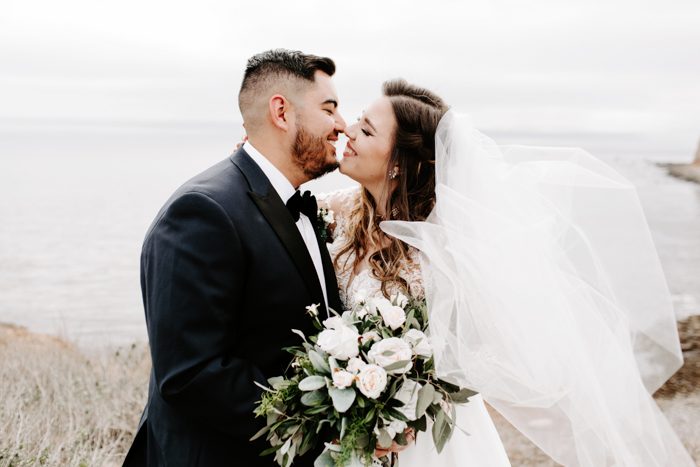 Our photographer, Haley, is absolutely incredible. Not only is she talented, but she has this firey heart and spirit. She makes every person feel like they're her best friend. We could not be more thrilled with our photos and I recommend her to everyone I know (and don't know!)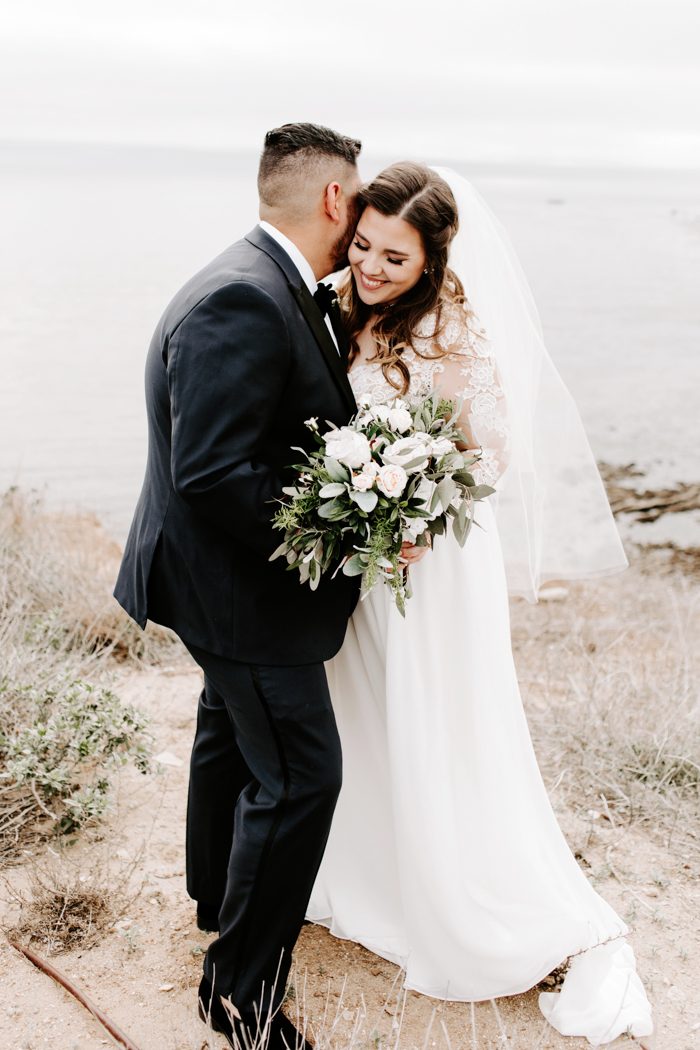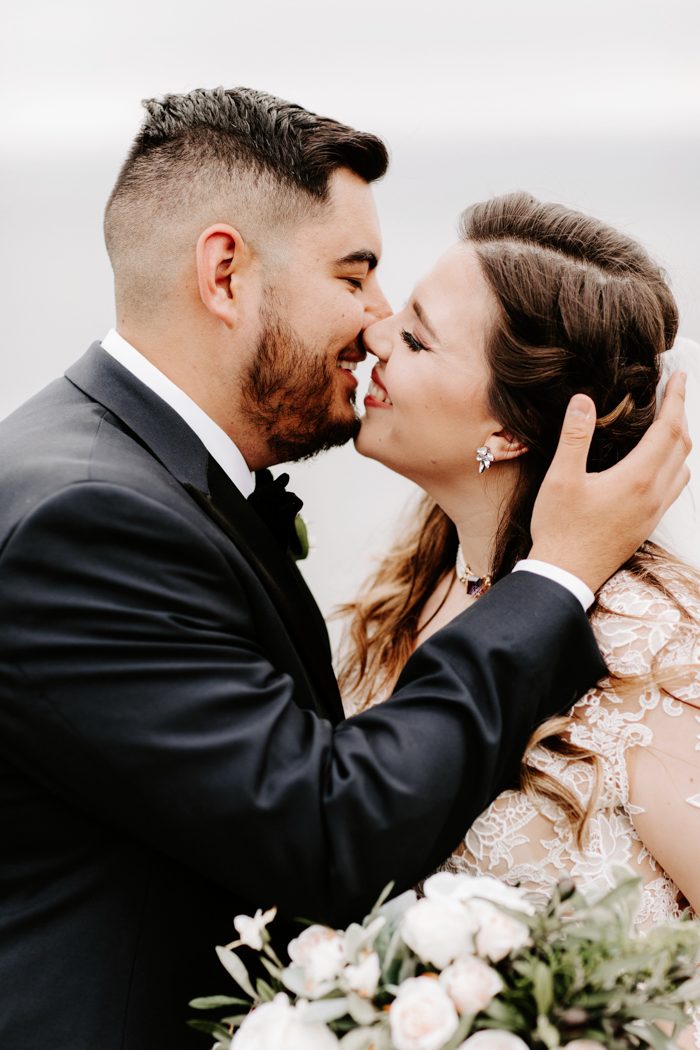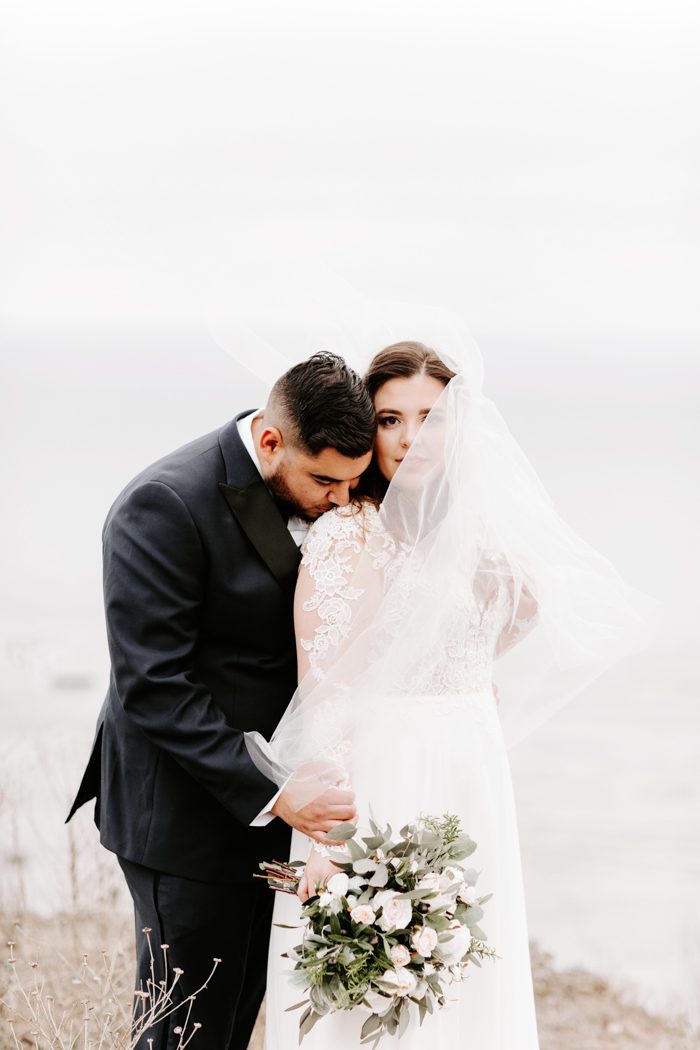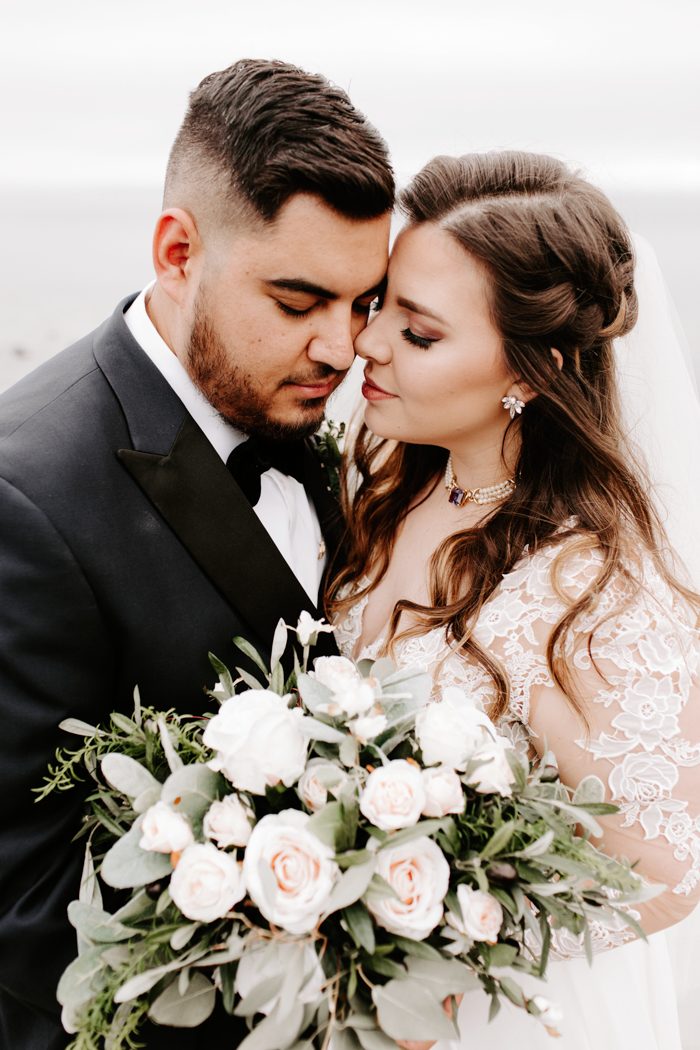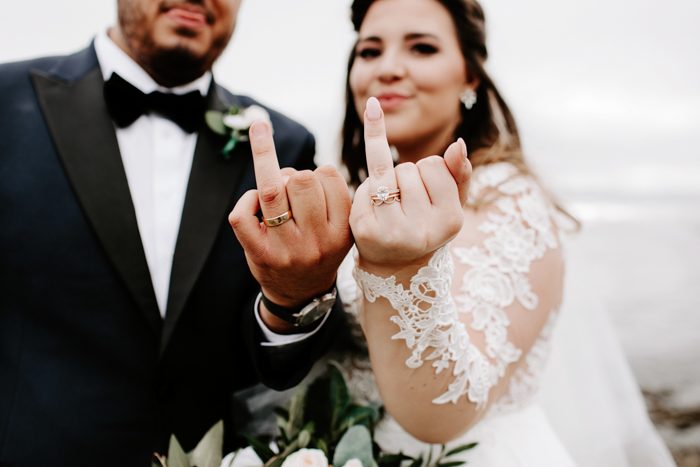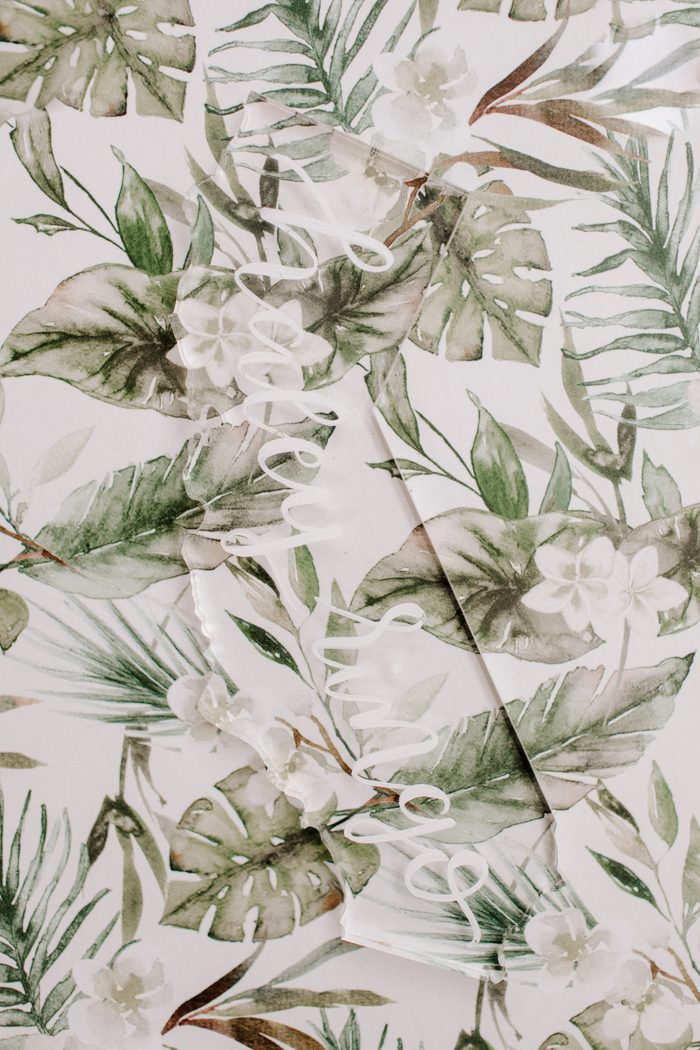 I think the biggest of the DIY projects was collecting all of our decor. I spent an entire year gathering lanterns and candles and random trinkets from the clearance department of my church (TJMaxx) and my temple (Homegoods.) It was a lot of slightly damaged goods, a lot of gold paint, and a lot of space being taken up in our apartment. My favorite of the projects was actually our place cards, though! I had a vision for these California-shaped place cards but could not find anything similar, so I reached out to Etsy sellers who made acrylic ornaments and found someone who could do a custom shape for me. I had him cut 90 acrylic Californias so I could do calligraphy on each one, making it a place card cute enough for a guest to want to take home.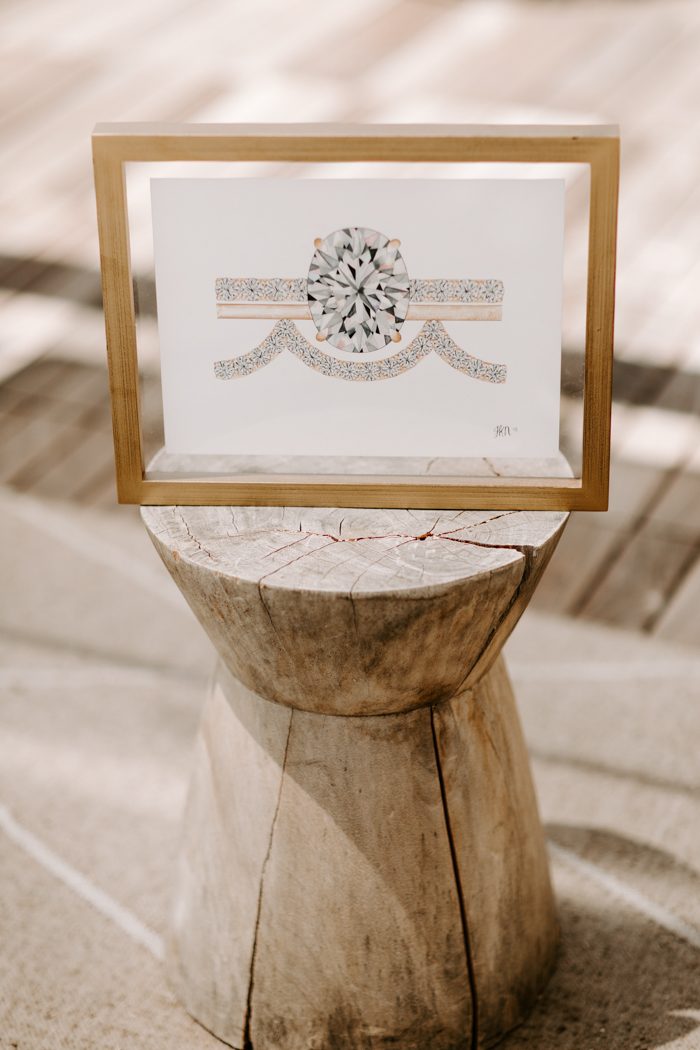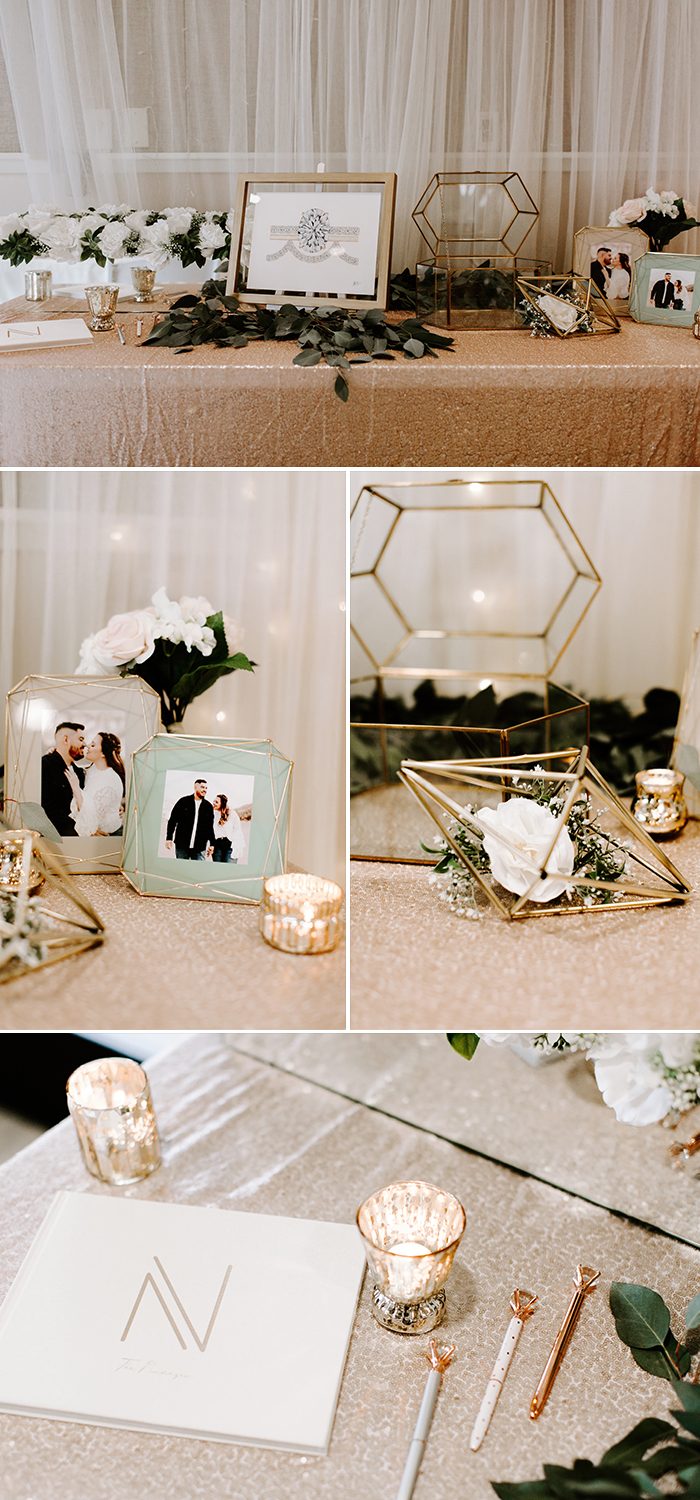 The most important thing when planning was the DETAILS! We're both extremely detail-oriented, so knowing that every detail was carefully chosen made us feel like we really put our heart and soul into our wedding day. Everything down to the cocktail napkins was picked for a reason! The entire day was also very guest-centered, which was our number one priority. We've been to a lot of 'could have been great' weddings and we knew that we didn't want to our day to be remembered as the wedding where there wasn't enough food, or nobody really danced, or worse, it isn't remembered at all. We wanted every guest to feel spoiled and considered!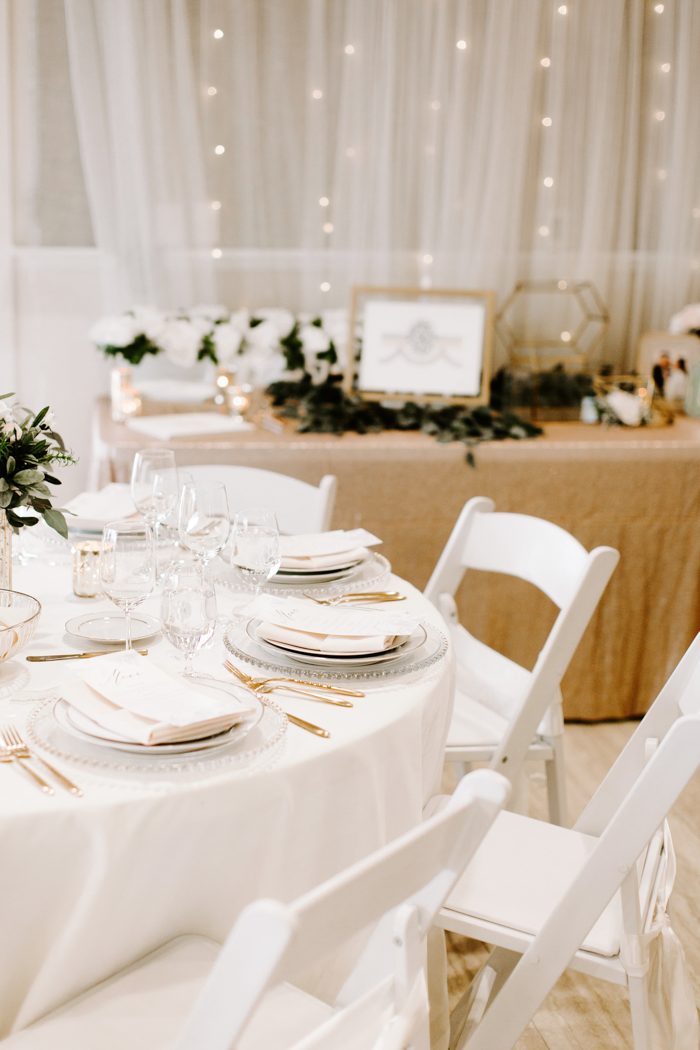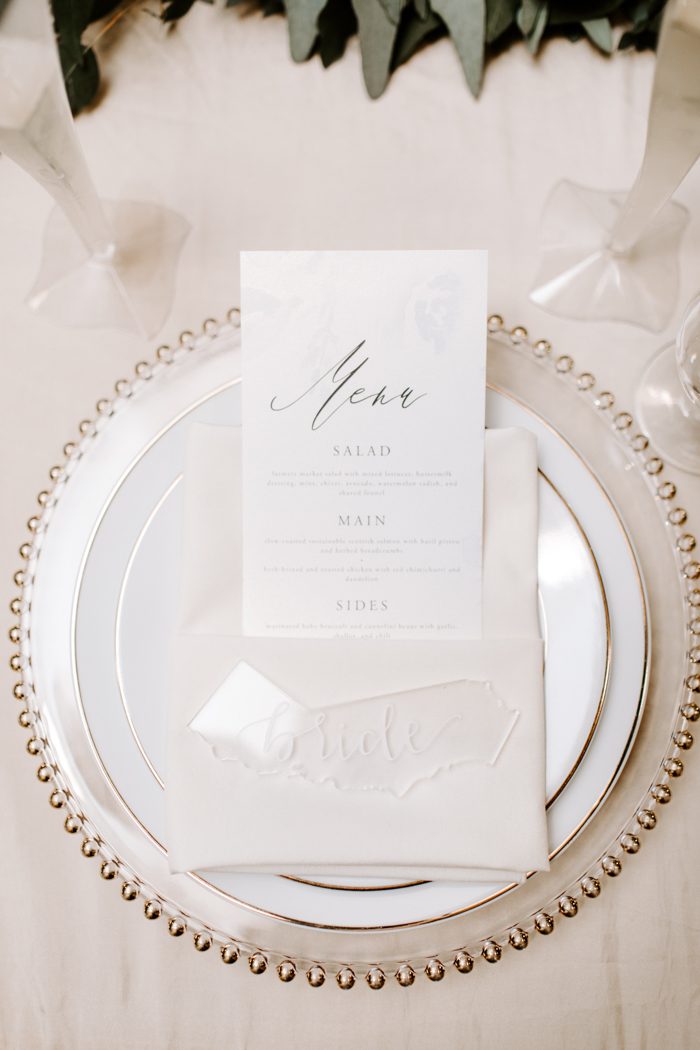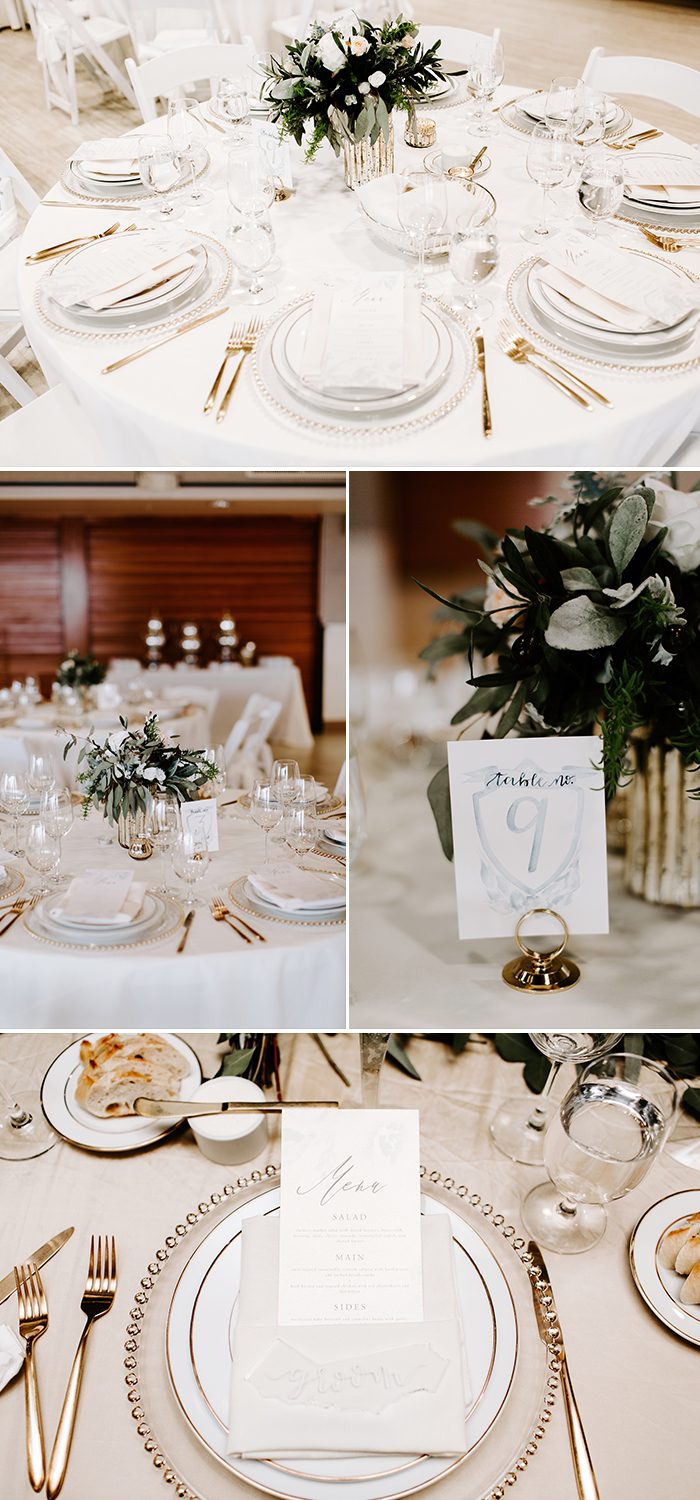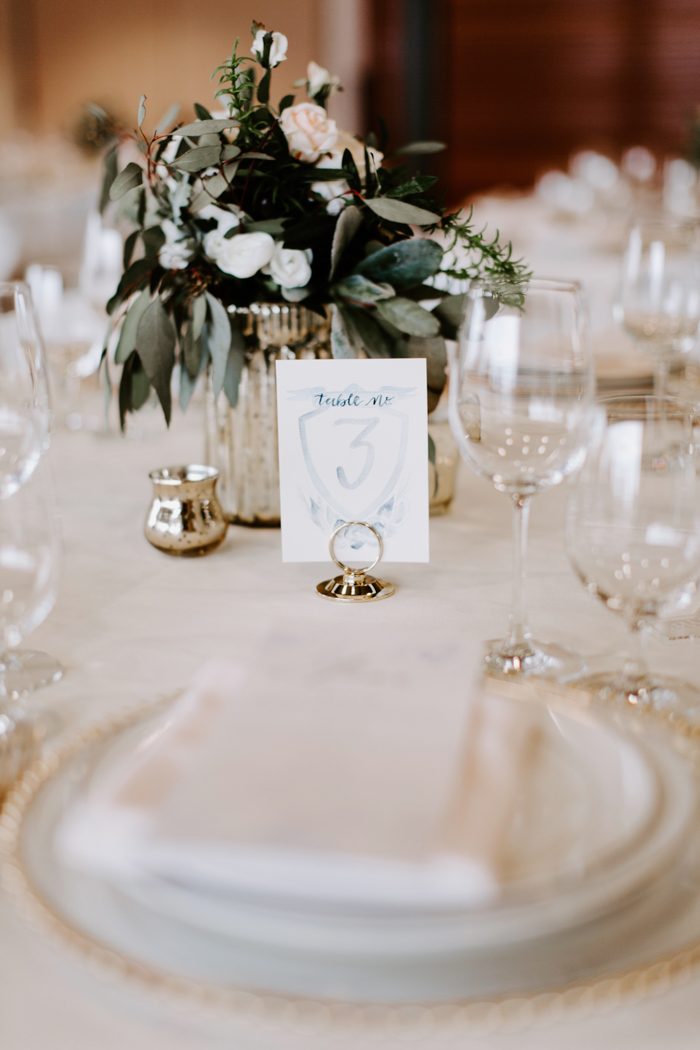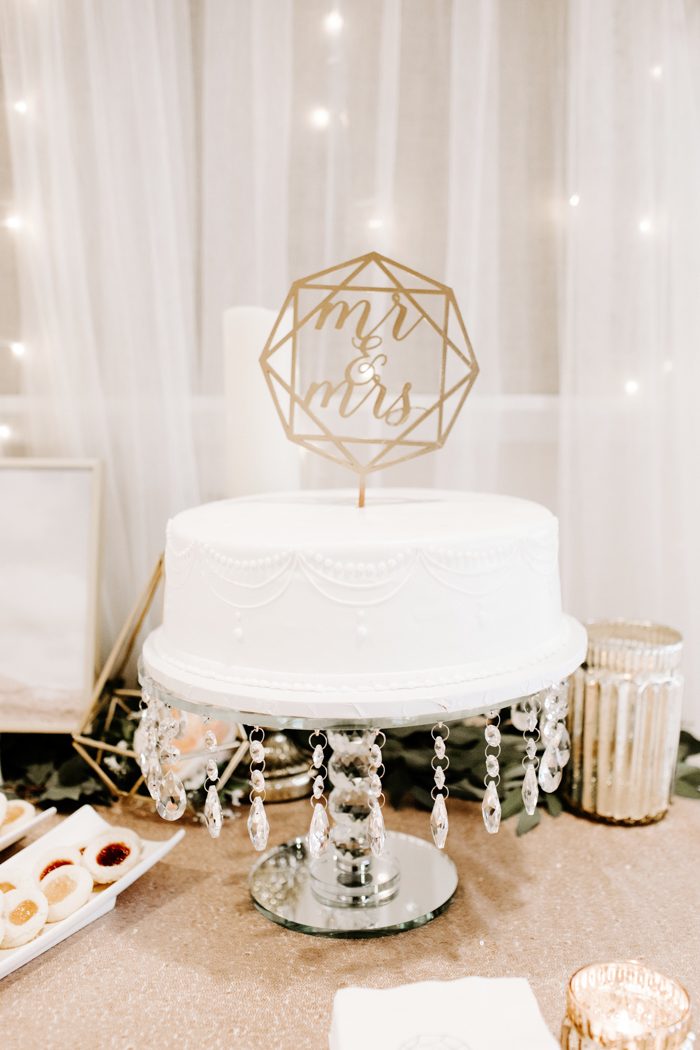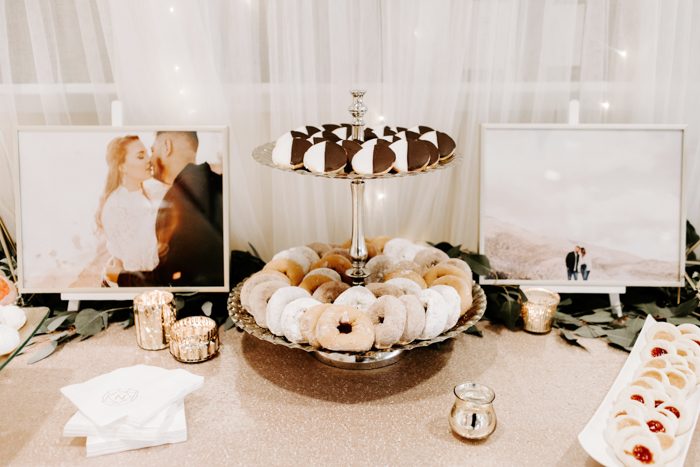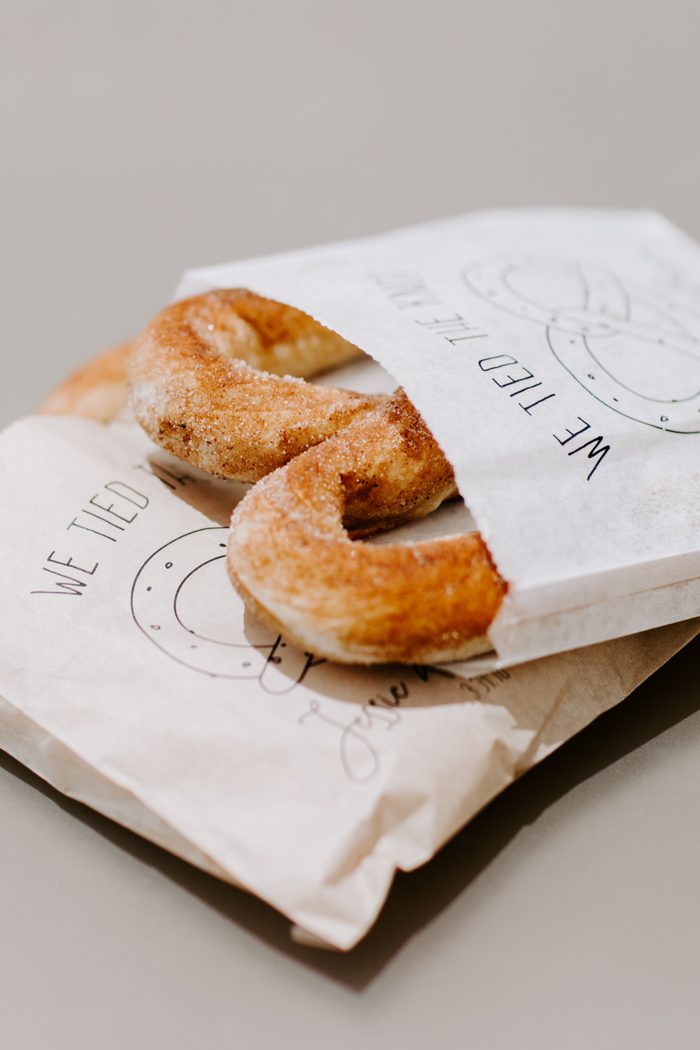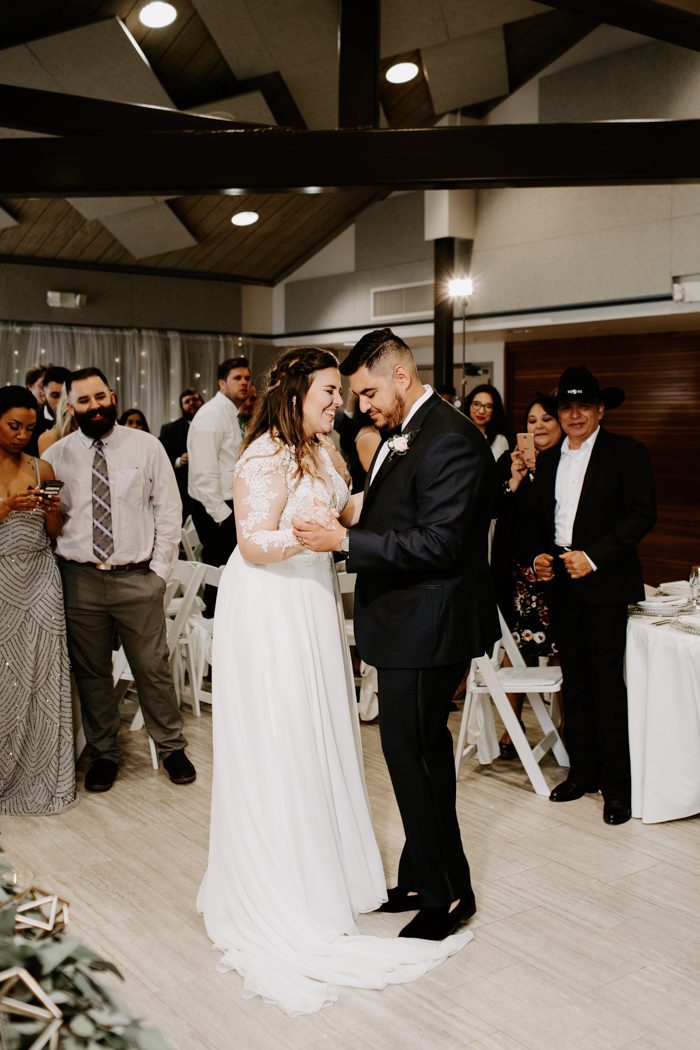 One really memorable personalization of our day was the daddy-daughter dance. My dad was diagnosed with stage 4 cancer the day of Adrian and I's first date in May of 2013. Though we were supposed to have a few years left, he passed away a month and a half later and in a way it always felt like it was all timed in a divine way–where Adrian stepped in right as my dad stepped out. I had my dad's best friend walk me down the aisle, but nobody was the right fit for the daddy-daughter dance except my husband. We did our first dance as husband and wife and were then introduced to do my daddy-daughter dance together, in his honor, to one of my dad and I's favorite Beatles songs. It was so emotional for everyone because my dad was my best friend and every guest knew that, but it made our wedding day extra special.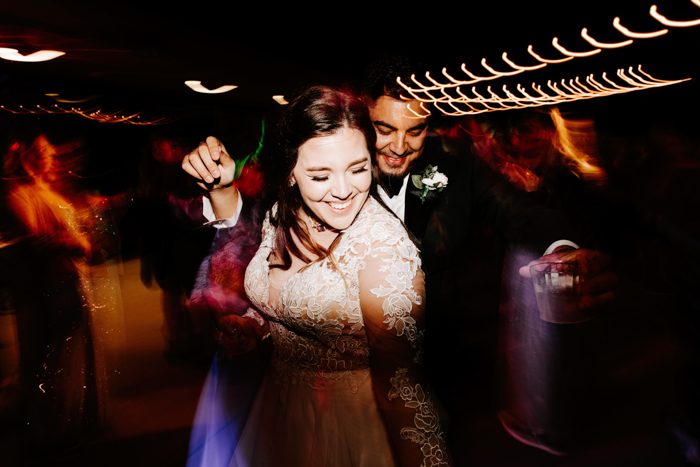 The most memorable part of our day was surprisingly the dancing at the reception. We had an open craft cocktail bar that our friends and family flocked to like it was their last day on earth, so by the time dancing rolled around everyone was well hydrated and had a total blast. The best part was being able to see my sorority sisters from college, his childhood best friends, my old neighbors, our jewelers, and everyone in between all out on the dance floor at once. It's almost surreal to see all the people you love from all areas of your lives in one space, sharing finger food and cocktails, and celebrating your relationship. We wanted everyone to feel welcome, even though a lot of the guests didn't know each other, and seeing them all dancing TOGETHER (not just near each other) was absolutely incredible!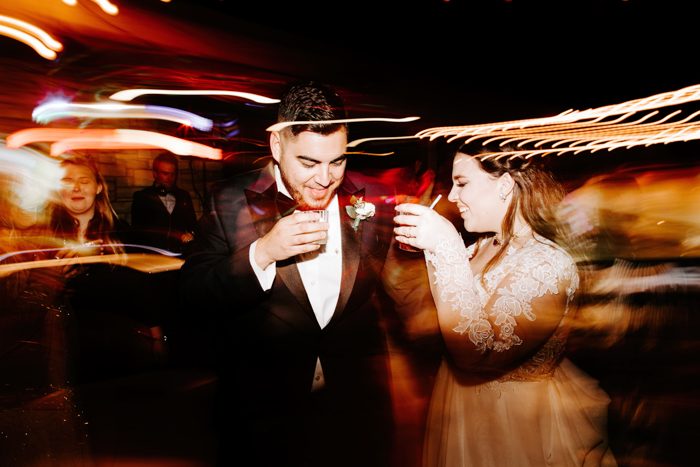 The biggest congratulations to Jessie and Adrian on their wedding day, and thank you to Junebug member Haley Rynn Ringo for sharing their special day with us! For more classically beautiful wedding inspo, take a look at this elegant vintage-inspired outdoor wedding at The Ridge Asheville.