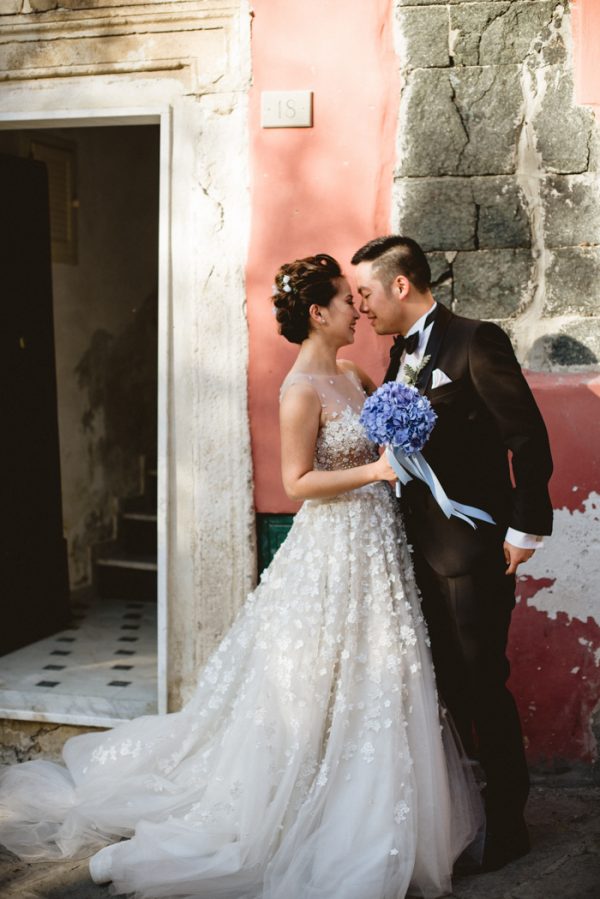 Mae and Nhan always knew they wanted a picturesque location for their wedding, so when a friend suggested the Italian coastal town of Cinque Terre, they were immediately sold on the idea. The couple began their day with a stunning church ceremony then walked around Cinque Terre's historic streets and beaches with Serena Cevenini Photography and took some truly romantic couple portraits. After their portraits, Mae and Nhan met back up with their guests at Ristorante Belforte for an intimate Italian dinner! We are so in love with Mae's bespoke bridal gown that featured a full tulle skirt, cascading floral appliqués, and an illusion neckline.
The Couple:
Mae and Nhan
The Wedding:
Santa Margherita di Antiochia & Ristorante Belforte, Cinque Terre, Italy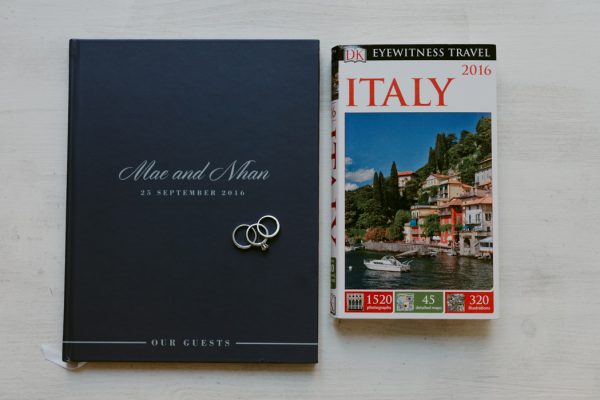 We wanted a wedding that we, ourselves, would enjoy. In contrast to people who dream of a grand wedding with a huge crowd, we wanted was for only family and close friends to be there with us. These were some of reasons why a destination wedding was so appealing to us.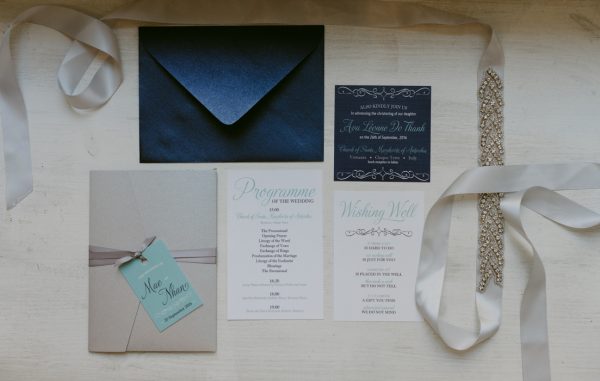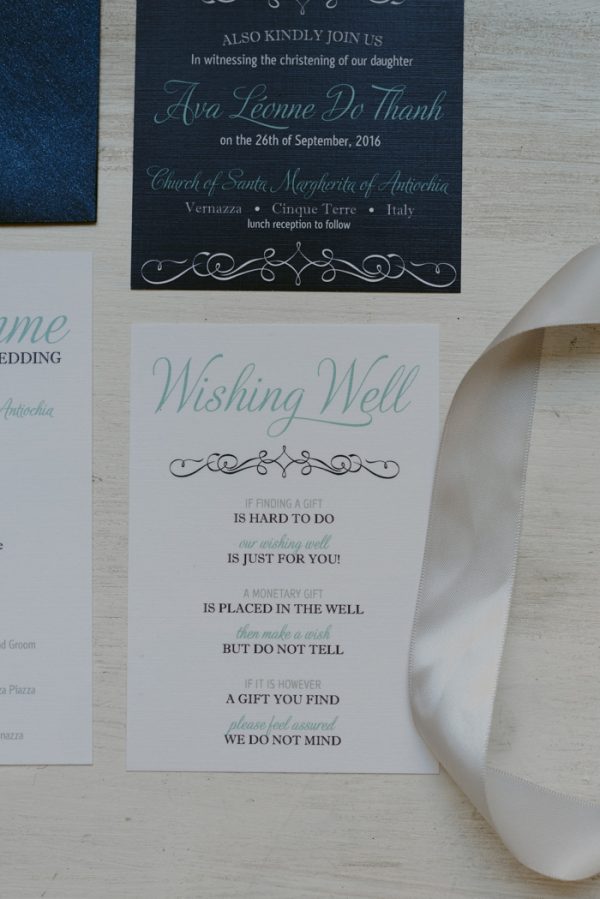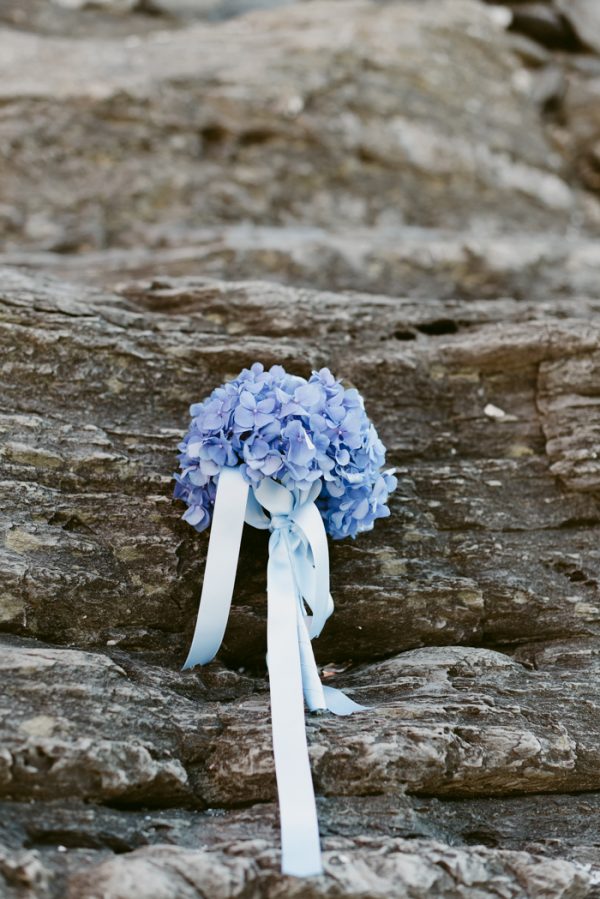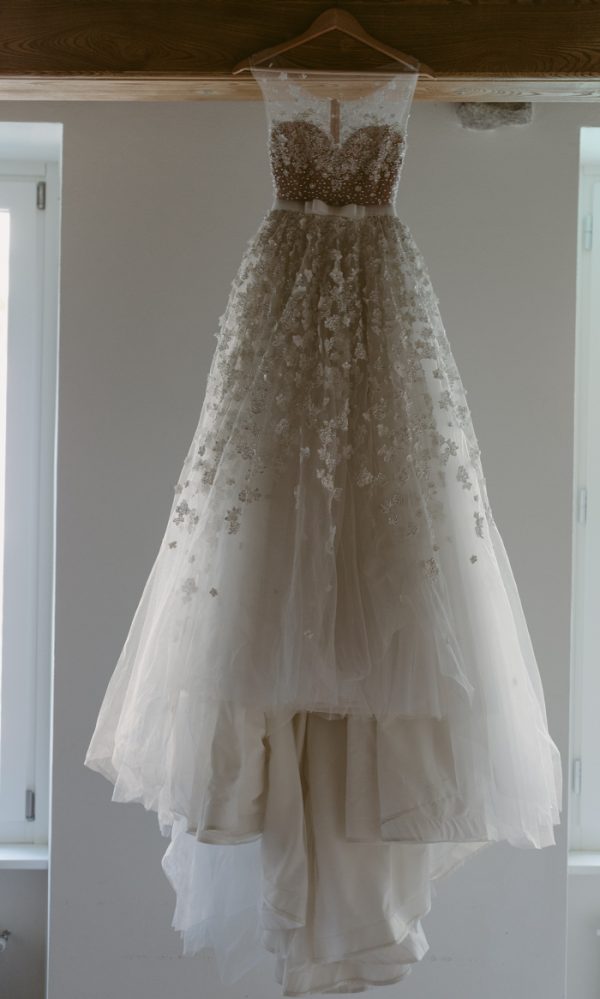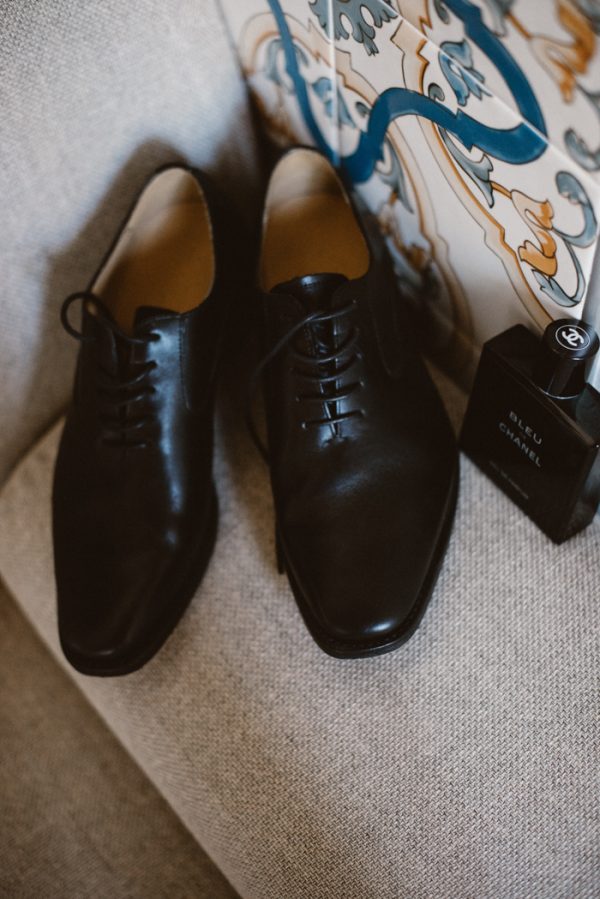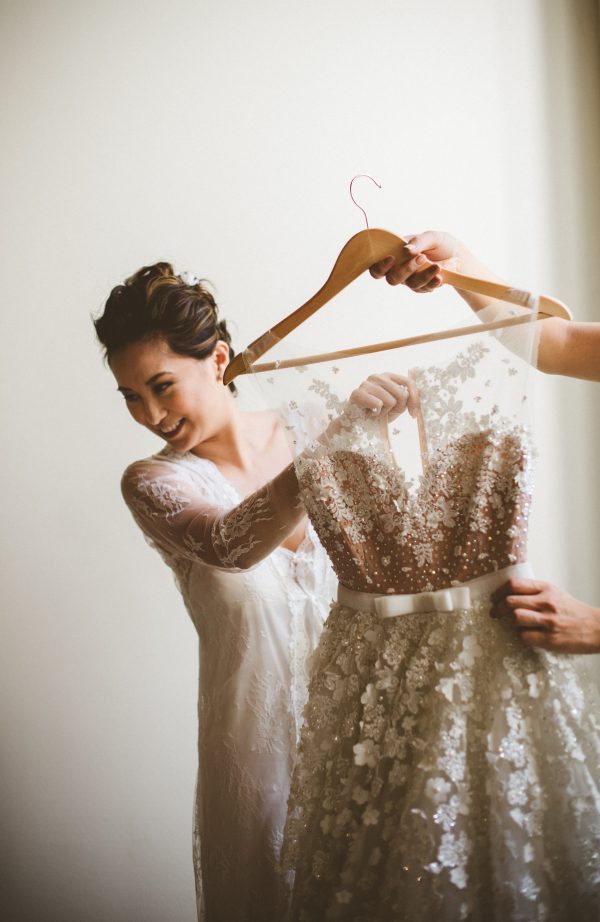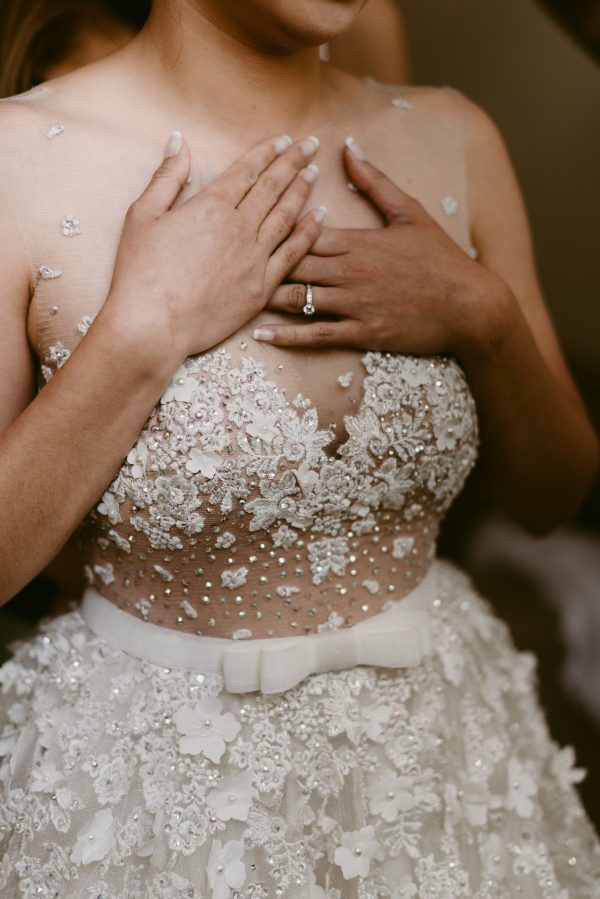 We wanted to be married in a picturesque location. We've always had Italy in mind for doing our religious ceremony. After doing our civil wedding, we started looking for places we may like. At first we were considering Portofino until a family friend who got married in Italy as well told us maybe we should check out Cinque Terre. That's what we did. We went for a holiday in Italy, made our way to Cinque Terre and we loved the place!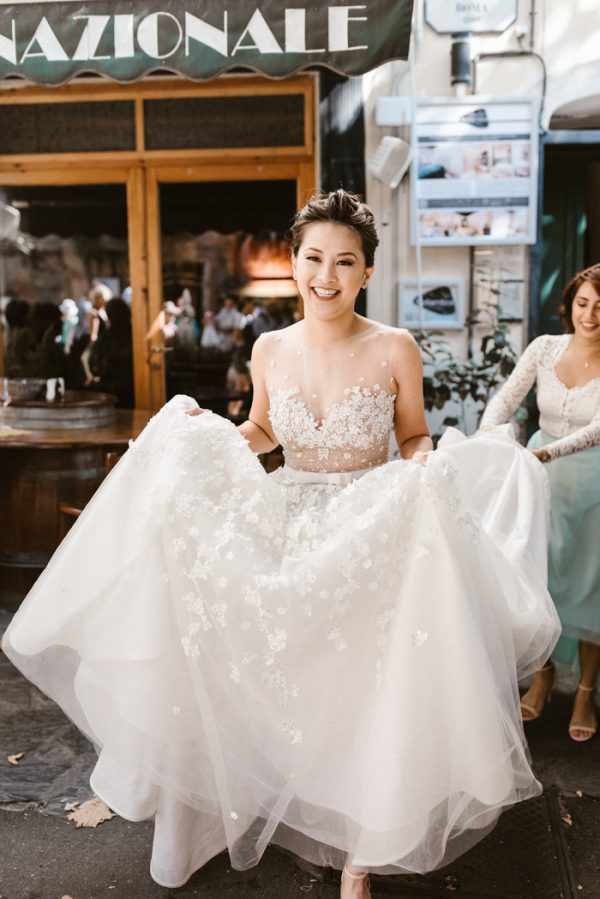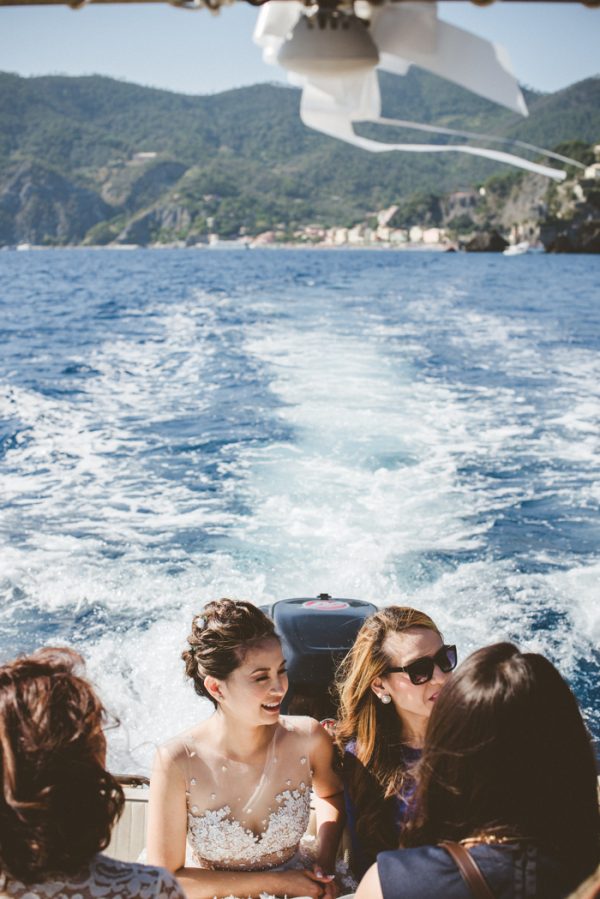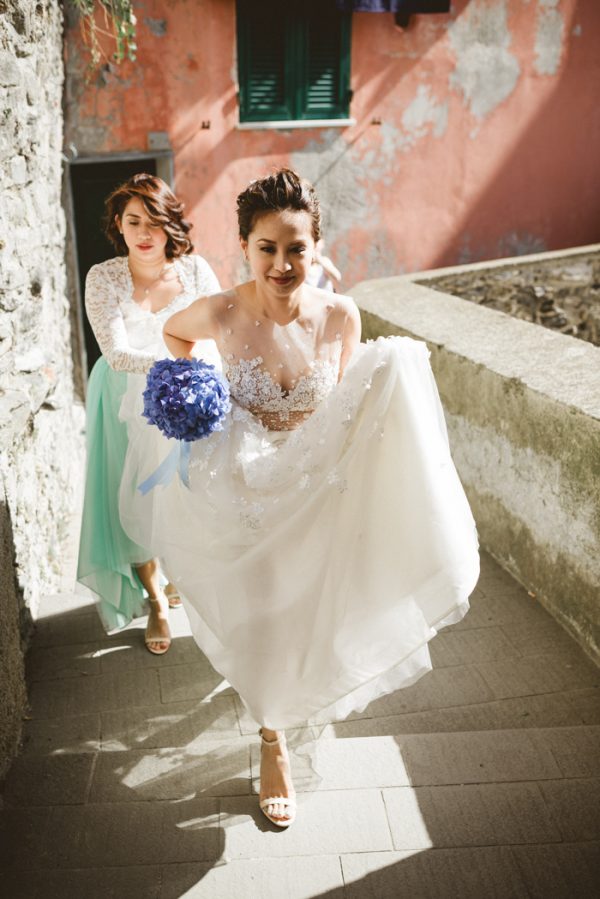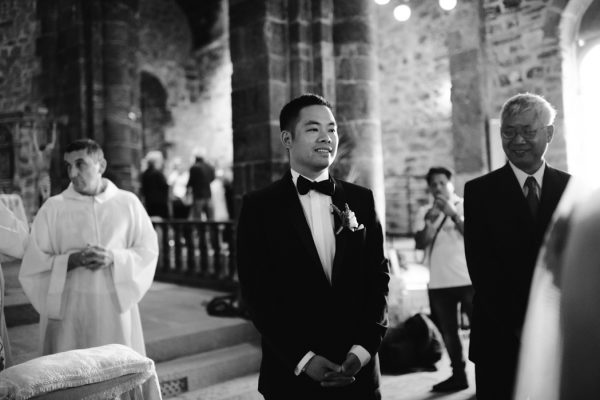 We think the most memorable moment was the bridal walk down the aisle. We didn't take a peek at what each other would be wearing and we also didn't do a "first look" before the ceremony, so we only saw each other in our wedding garb for the first time during the bridal march. There were no tears but a lot of smiles and goosebumps!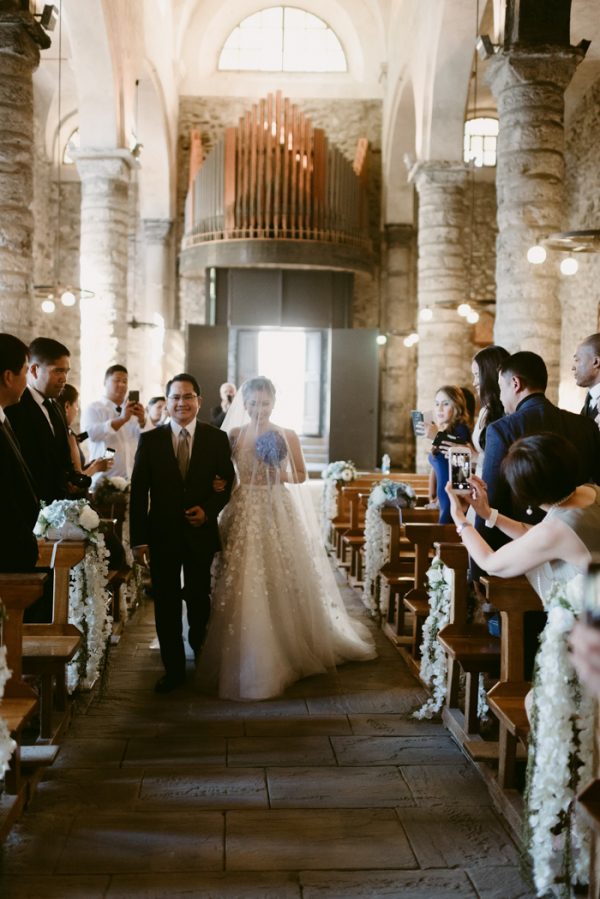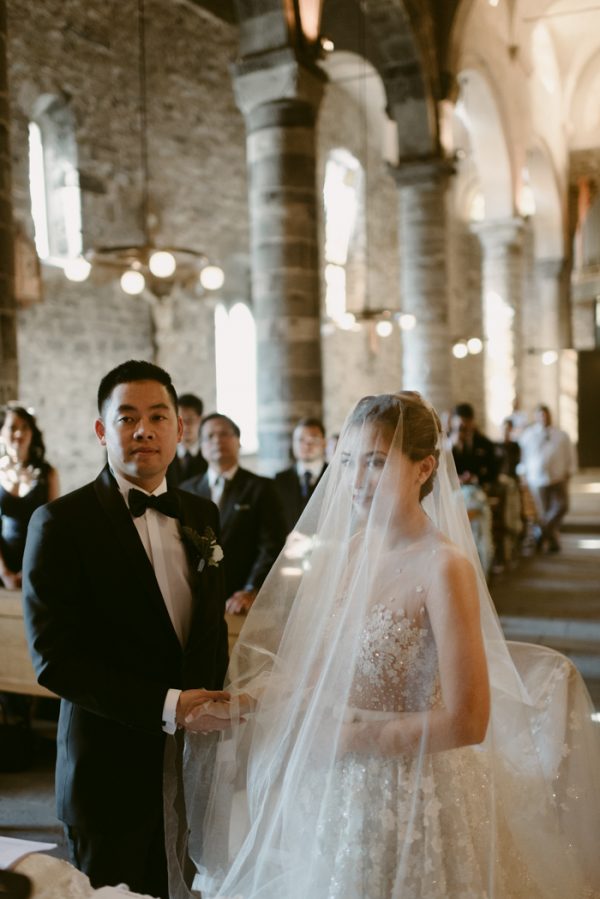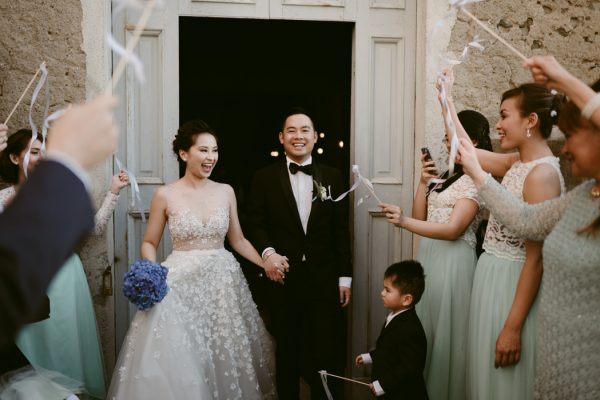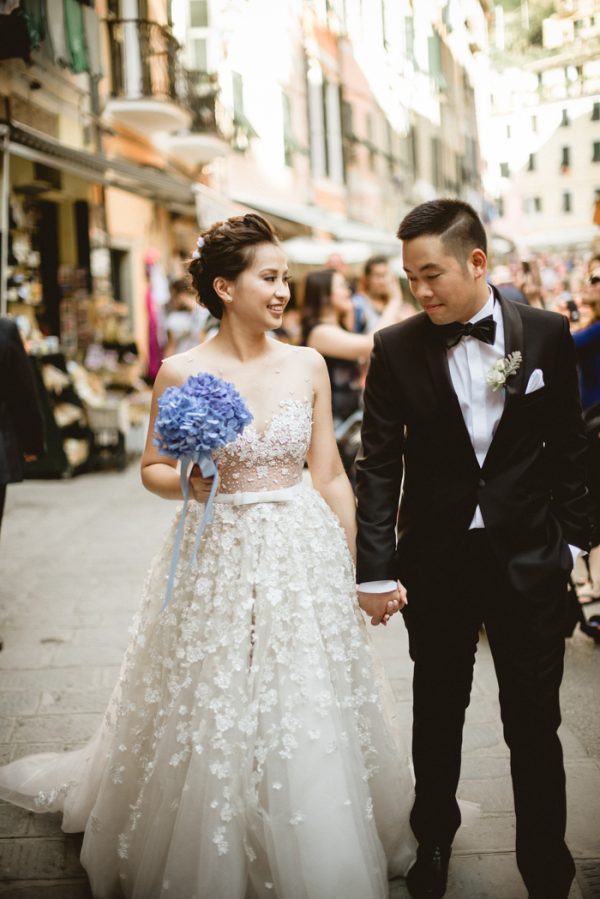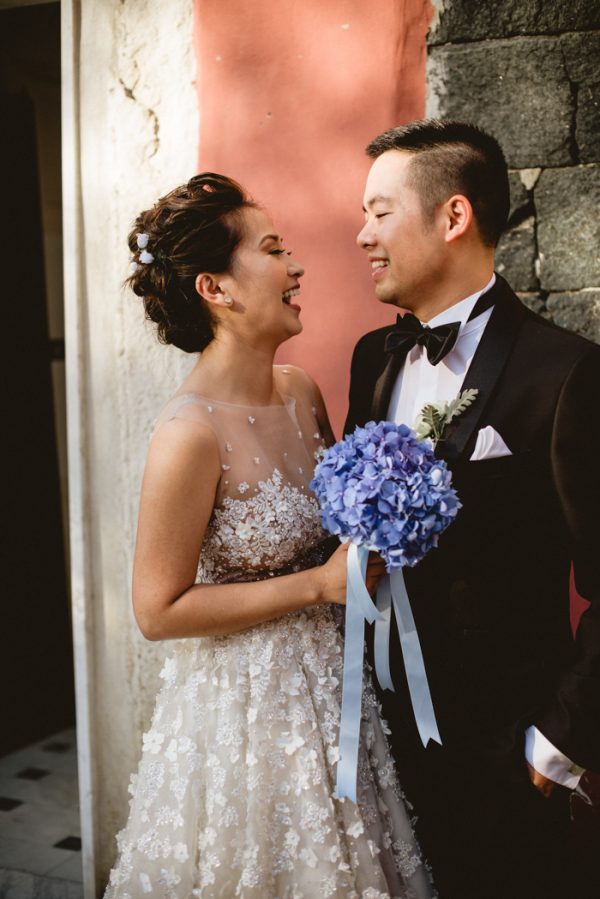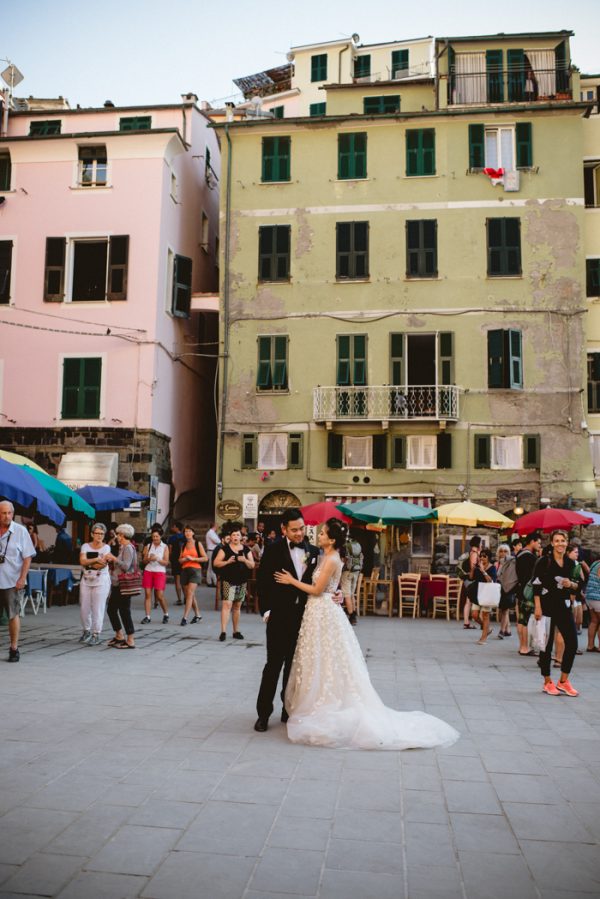 Our advice is to be flexible and open-minded especially if you would be planning a destination wedding because no matter how much you plan it way in advance there may really be just some elements or items that you may not be able to get. So, consider other ideas from other people or your coordinator because sometimes they actually do work out for the best.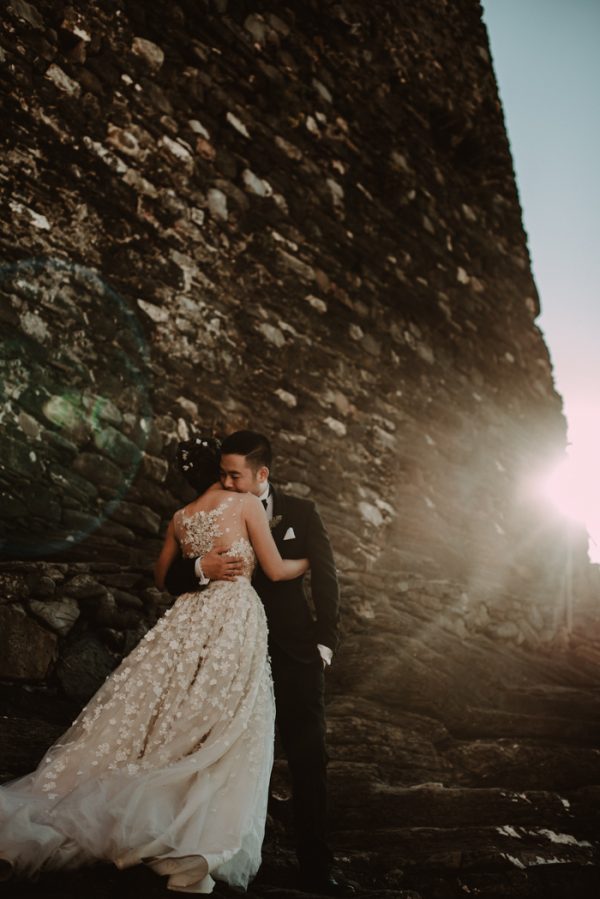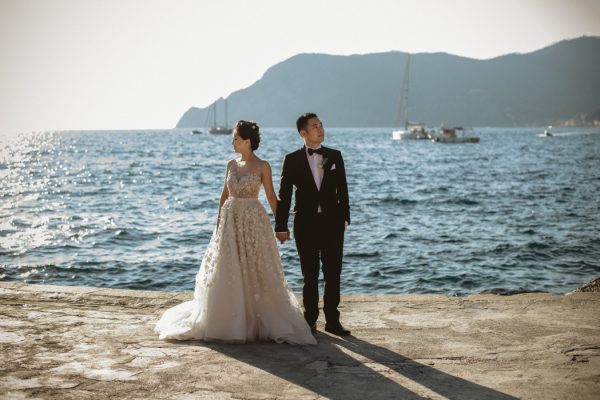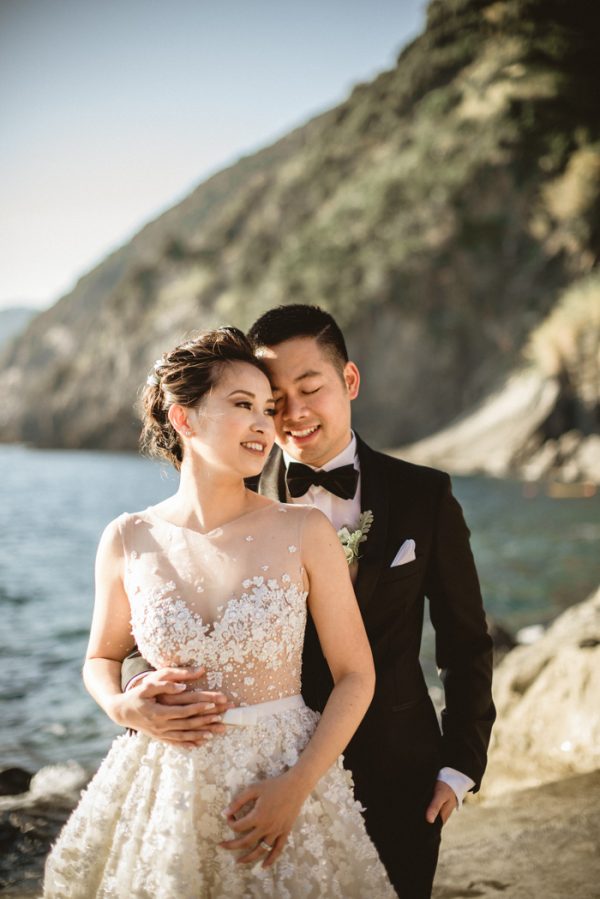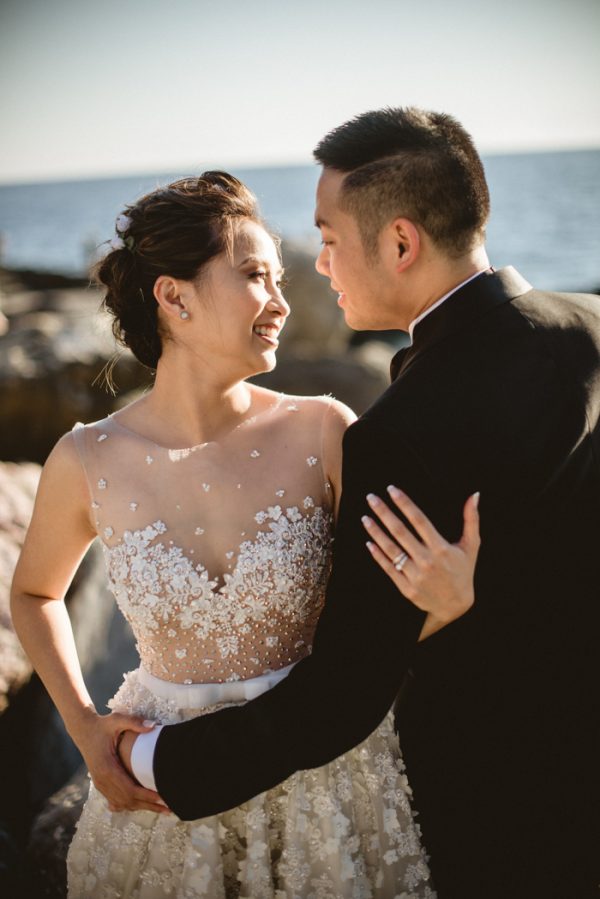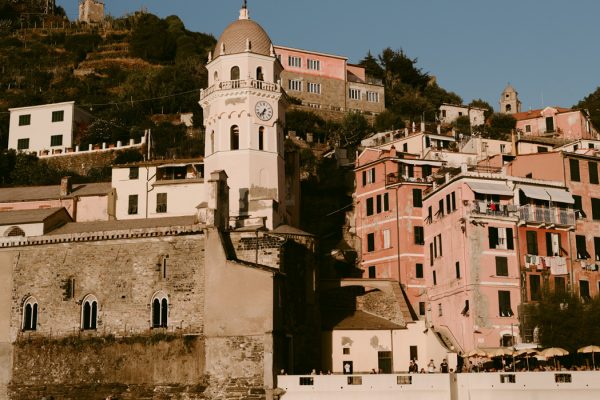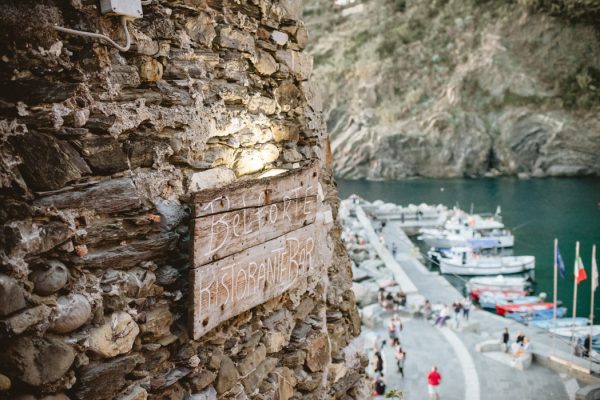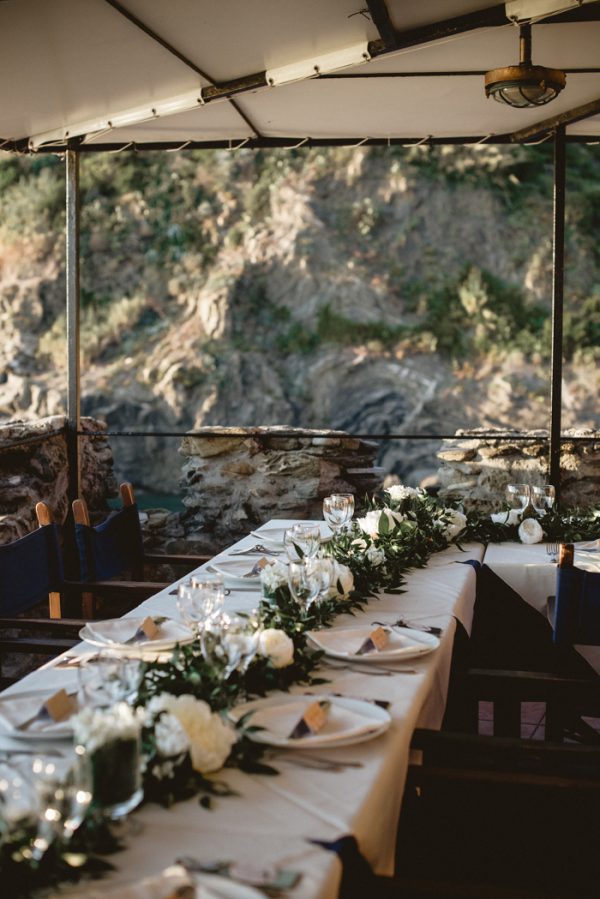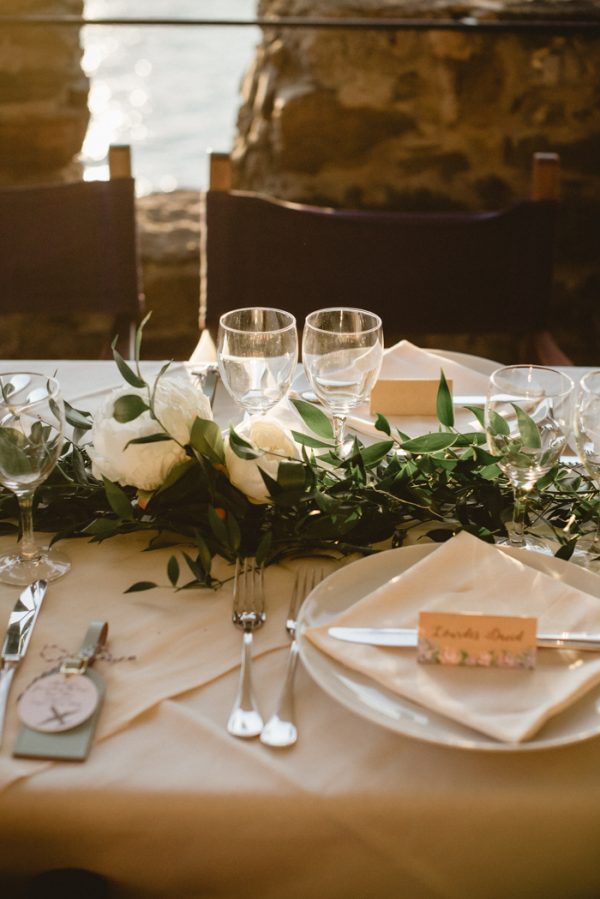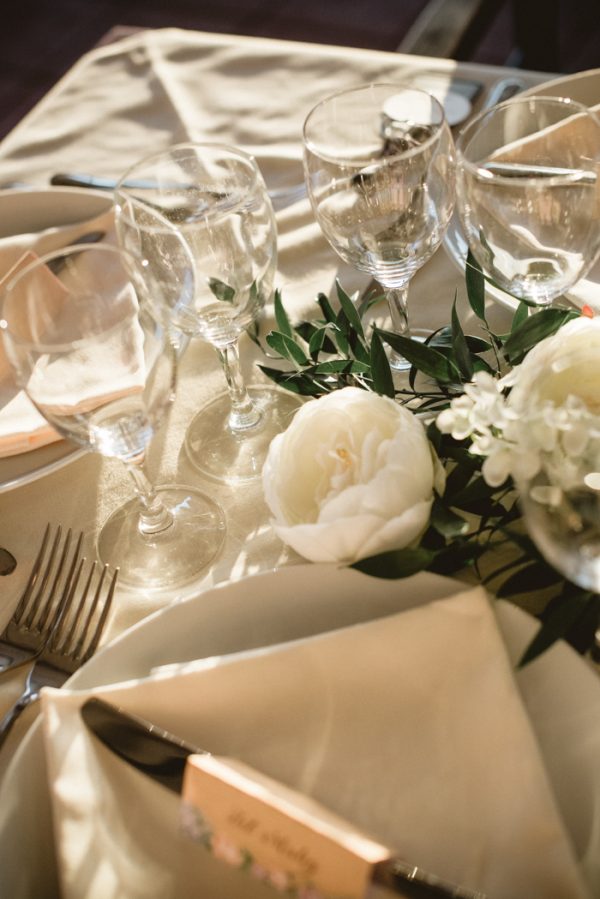 We did give out wedding favors. We gave out leather luggage tags in sea foam and navy. Apart from the idea that we wanted to give out something that they may really use, we thought they went with the destination wedding concept. We had a personalized hanging tag made to go with it that said "Thank you for making the trip. Mae + Nhan"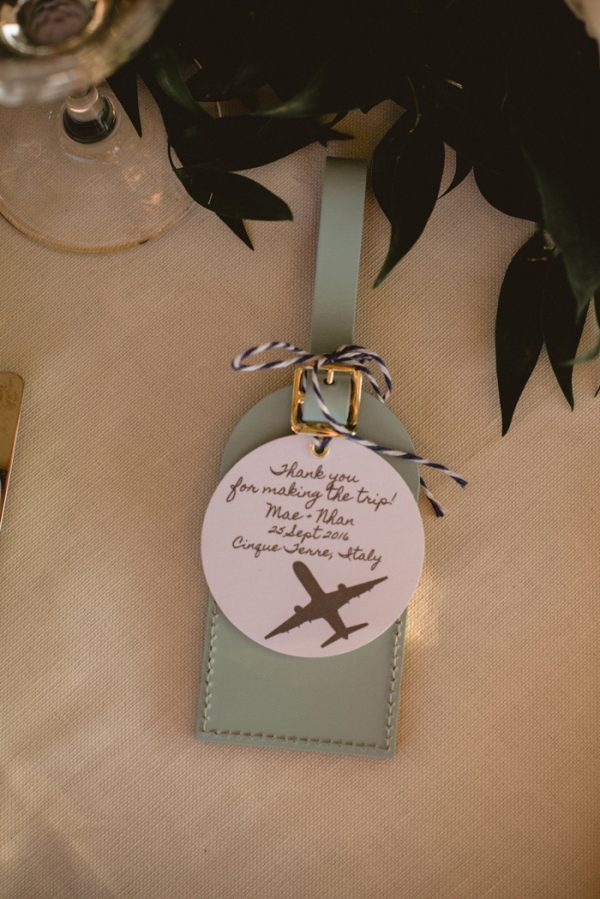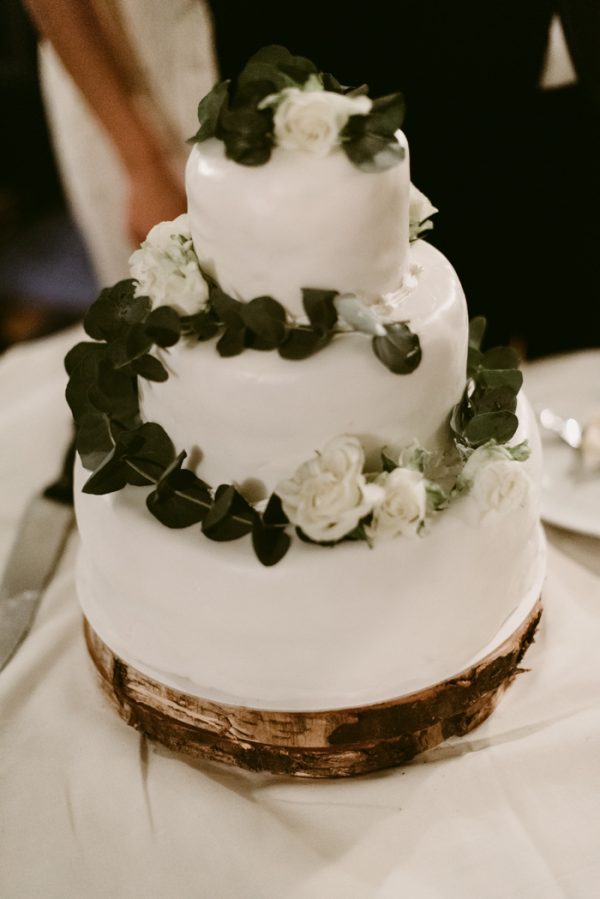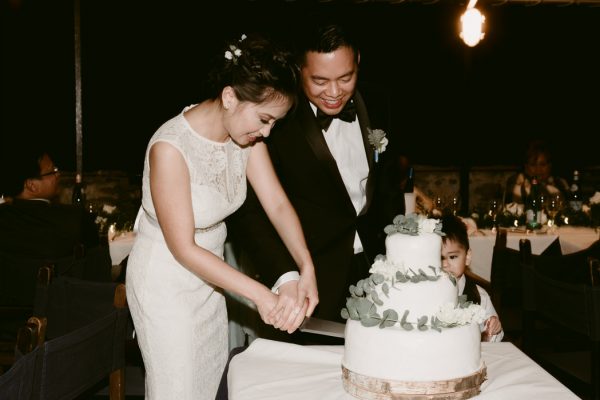 Congratulations to Mae and Nhan, and a very special thanks to Junebug member Serena Cevenini Photography for sharing these gorgeous photos of their day with us. Want more coastal Italian wedding inspiration? Then you've got to see this intimate Amalfi coast wedding that doesn't skimp on style!