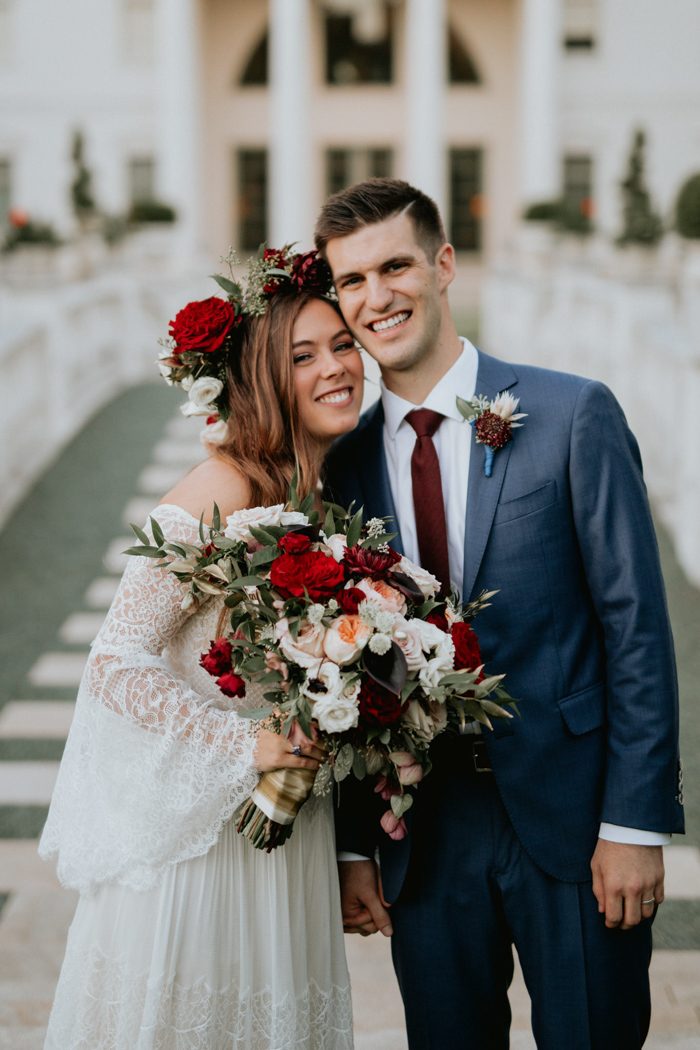 We like big blooms and we cannot lie, which is why we're totally obsessed with this bohemian backyard wedding in Dallas! Hunter and Grant's floral-forward designed created by Bella Flora was matched with boho decor and an autumnal color palette that made it equal parts stunning and stylish. This whimsical wedding took place in a non-conventional backyard space owned by their caterer, Food Glorious Food, which allowed the couple to have an entirely outdoor ceremony and a tent-covered reception that Diamond Affairs decorated with blush drapery, large floral installations, lush centerpieces, and boho-inspired gold accents. Grant Daniels Photography was on hand to capture every moment of this wedding, from the couple's sweet first look to the epic dance party at the end of the night!
The Couple:
Hunter and Grant
The Wedding:
Private Residence, Dallas, Texas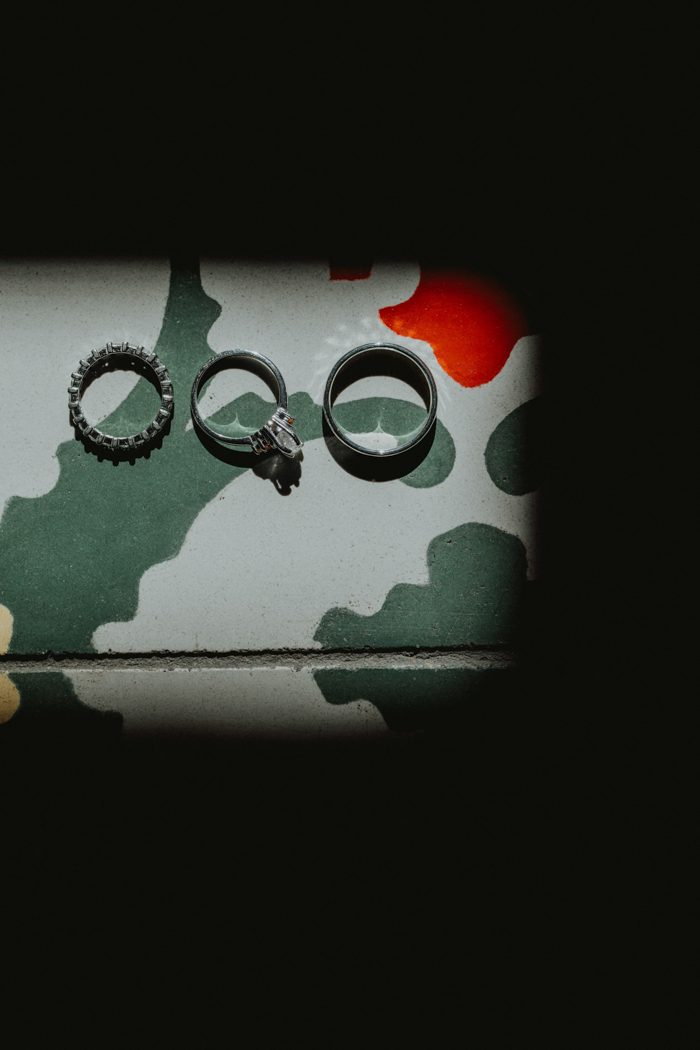 We never wanted to lose sight of what ultimately mattered in our wedding — that we would be coming together as one in Christ. It was so special to be able to get married in front of our families and best friends, but the best part was knowing that we got to wake up the next morning and begin our journey of pursuing God together and cheering each other on in our pursuit of what we individually feel is our unique "calling."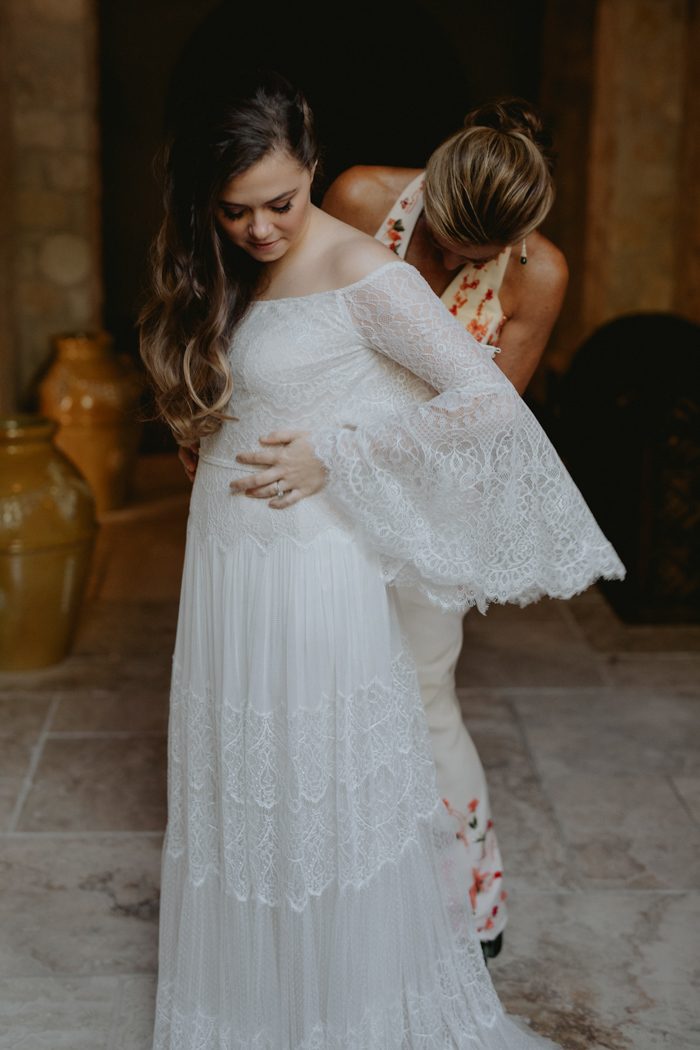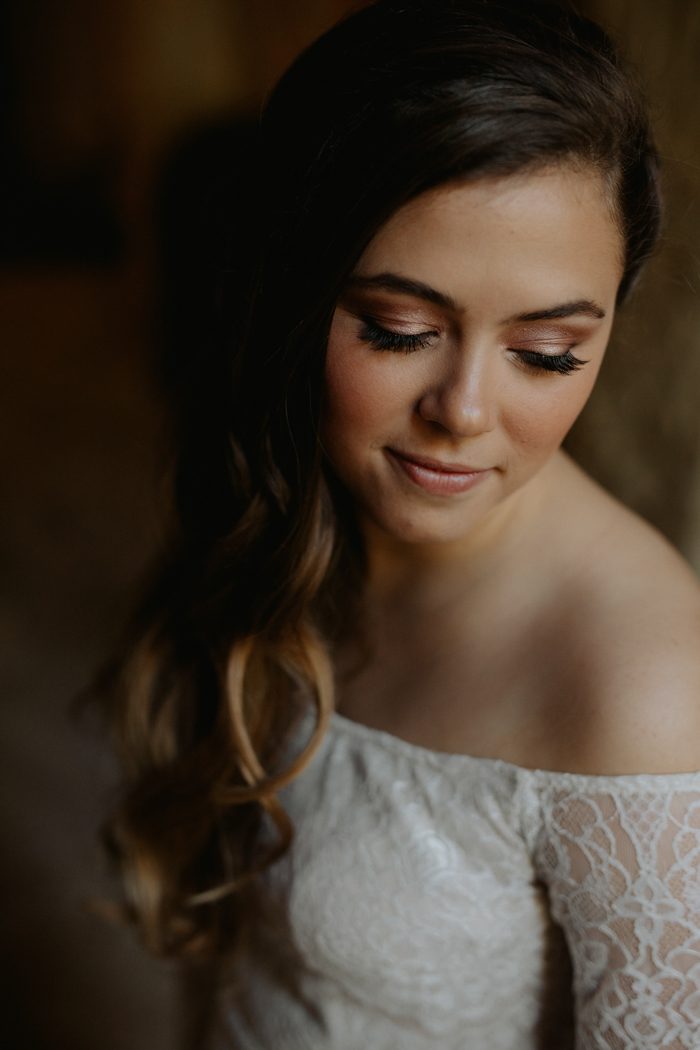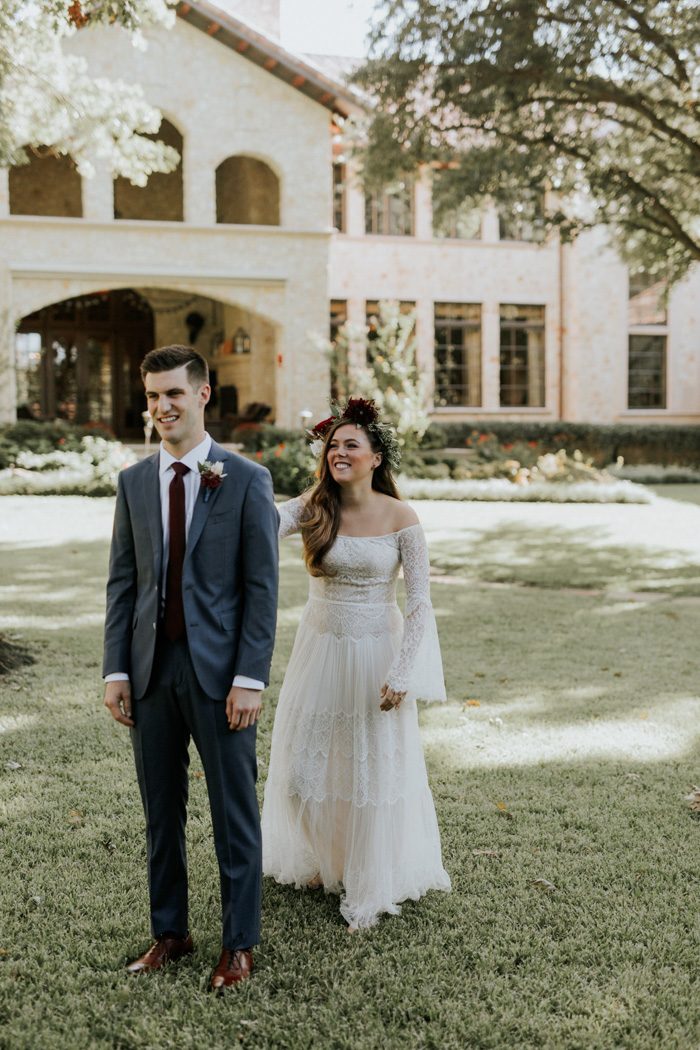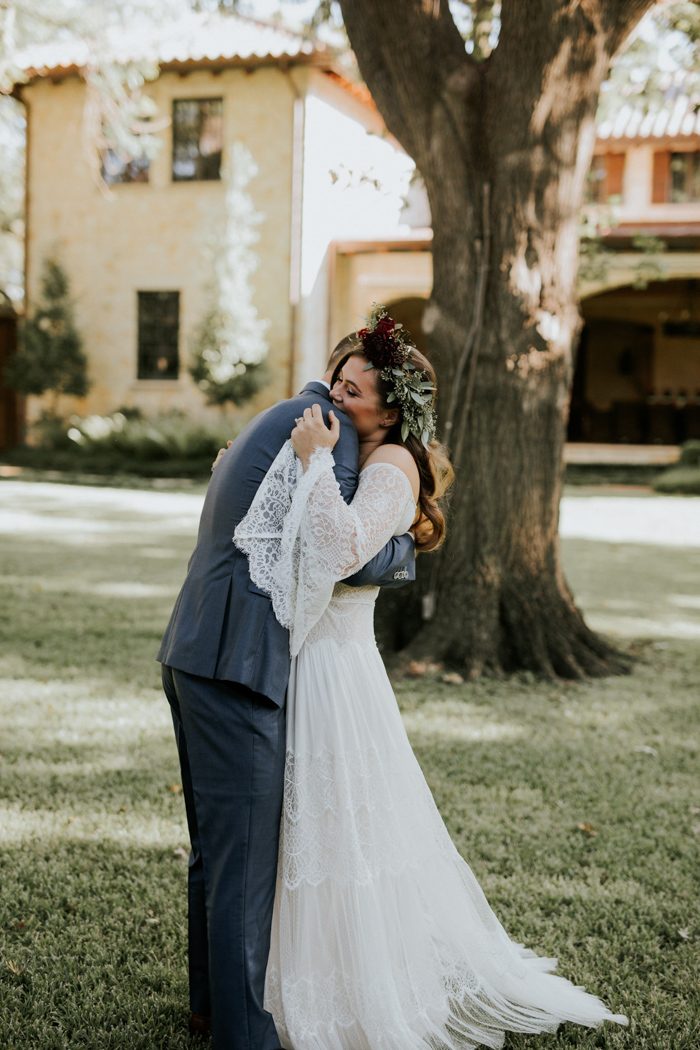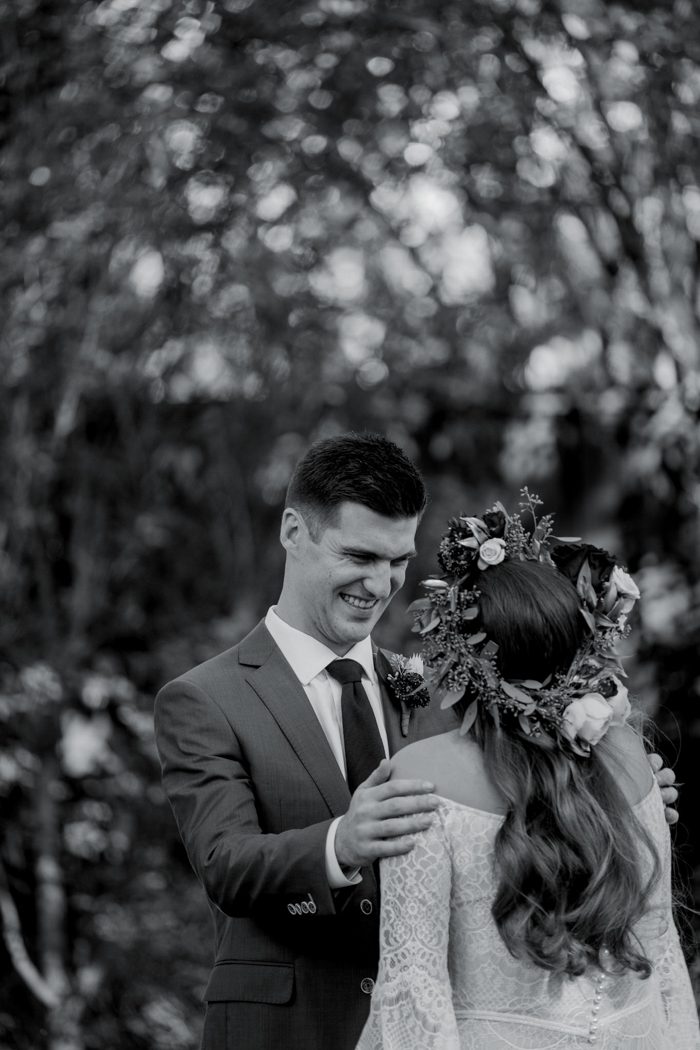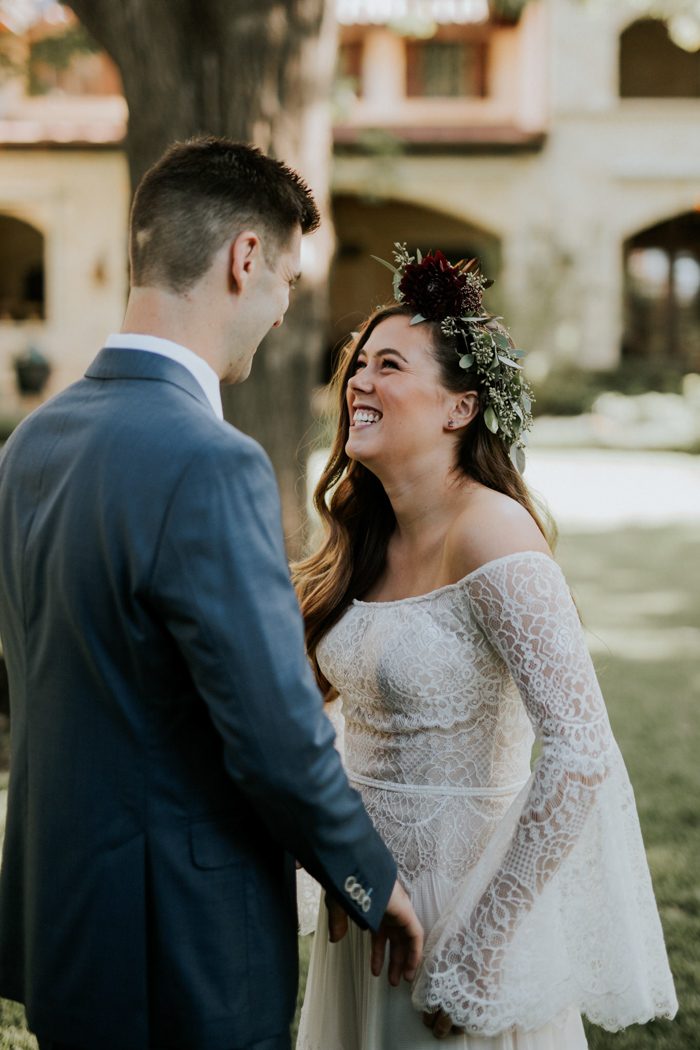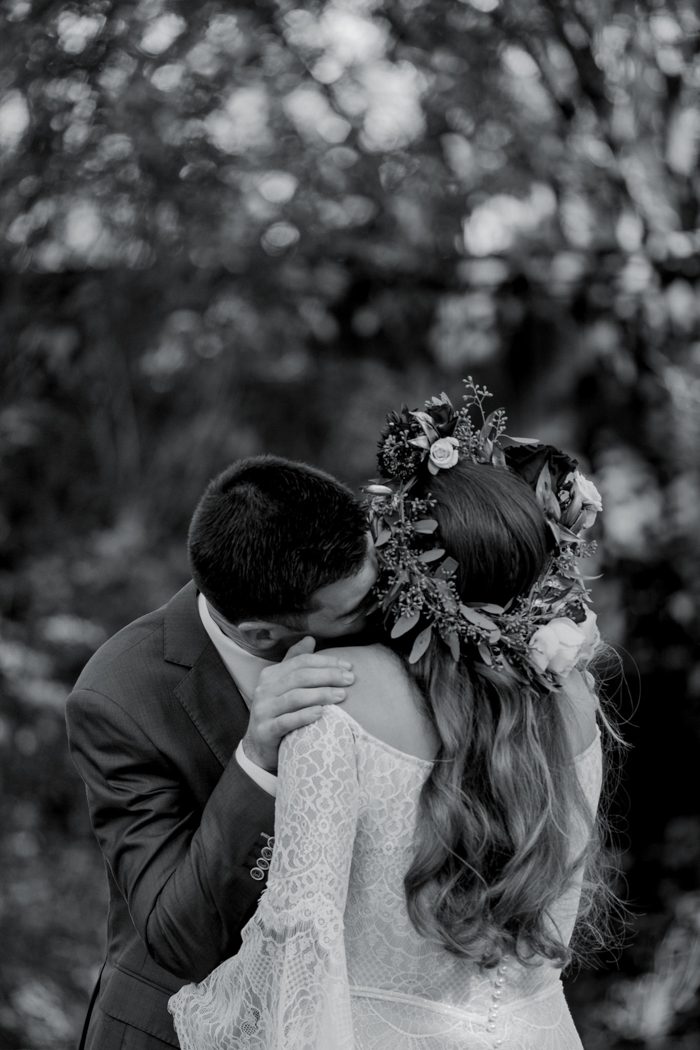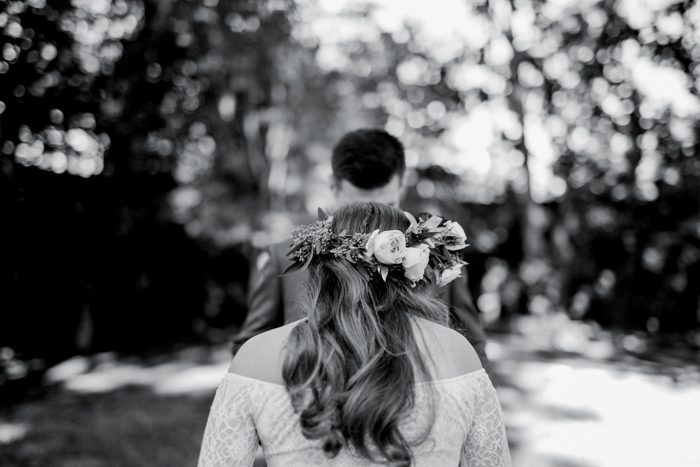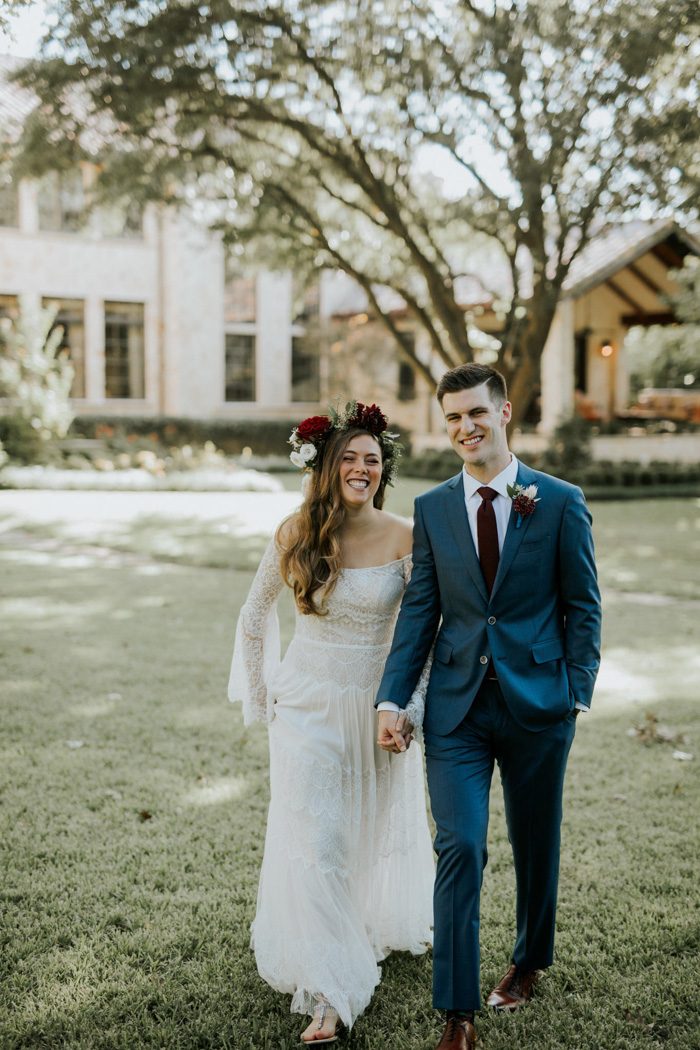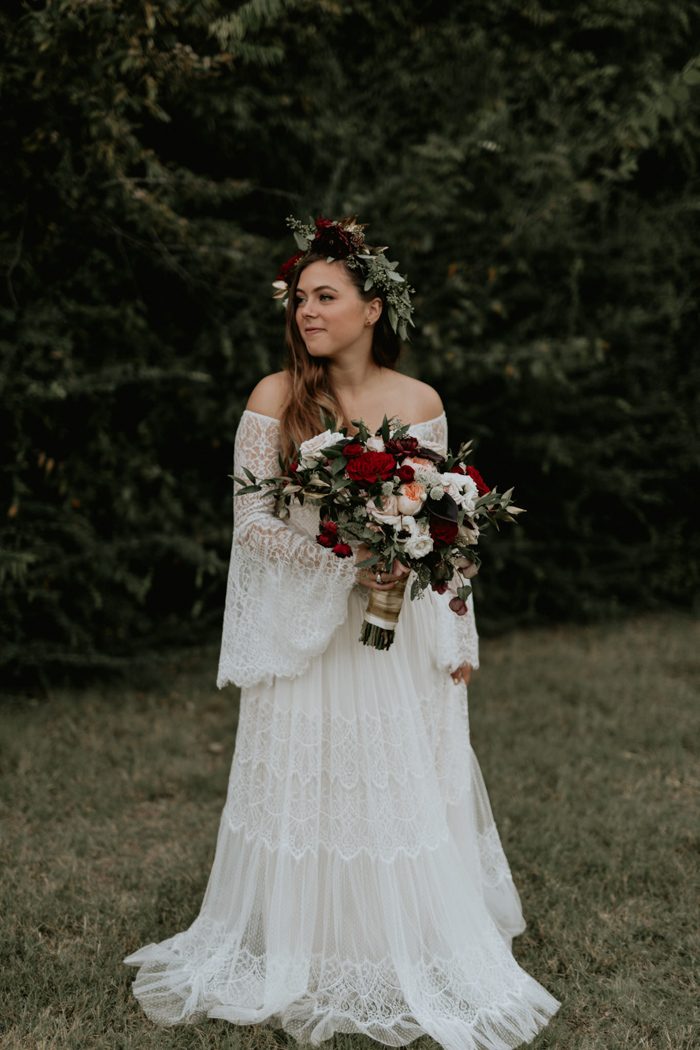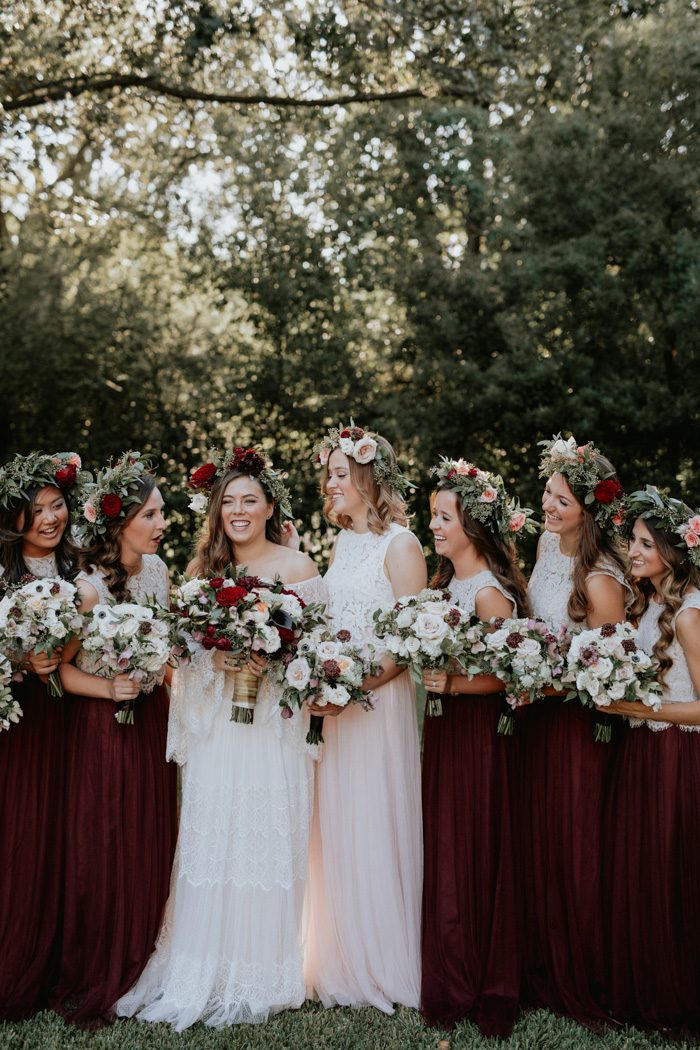 I went off of what makes me feel most comfortable. I really enjoy the outdoors and flowers, autumn, casual get-togethers, and making people feel at home. The entire wedding had a rustic and earthy feel, inspired by all of that.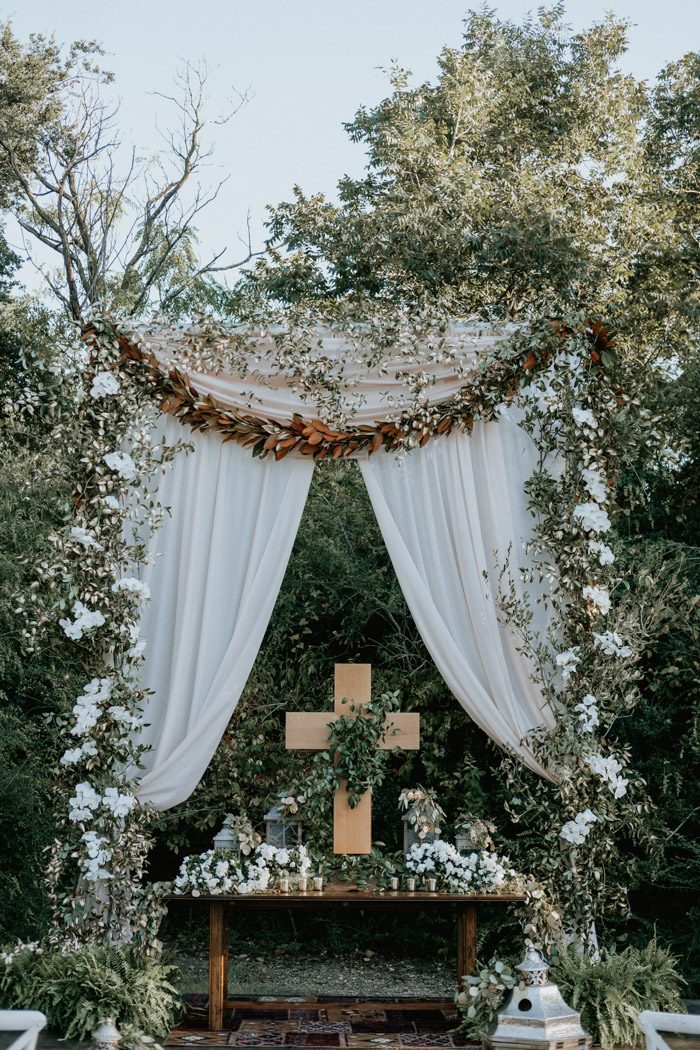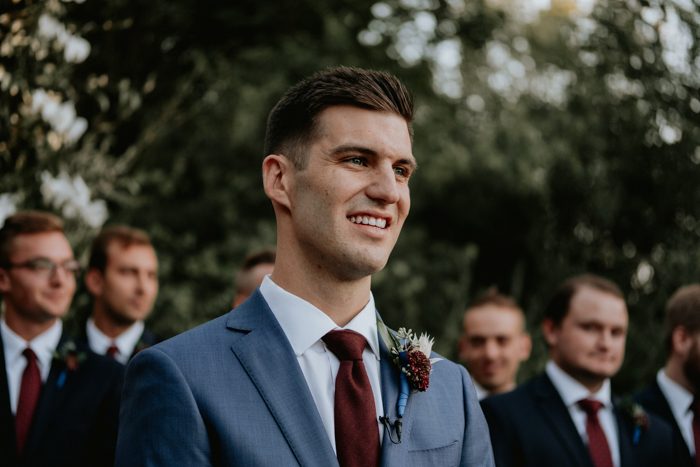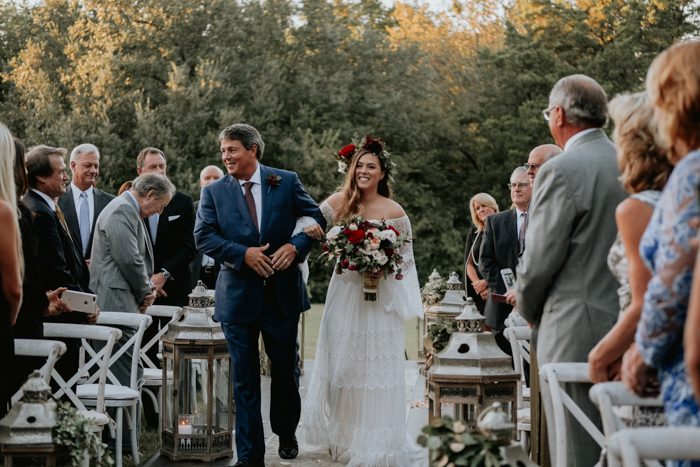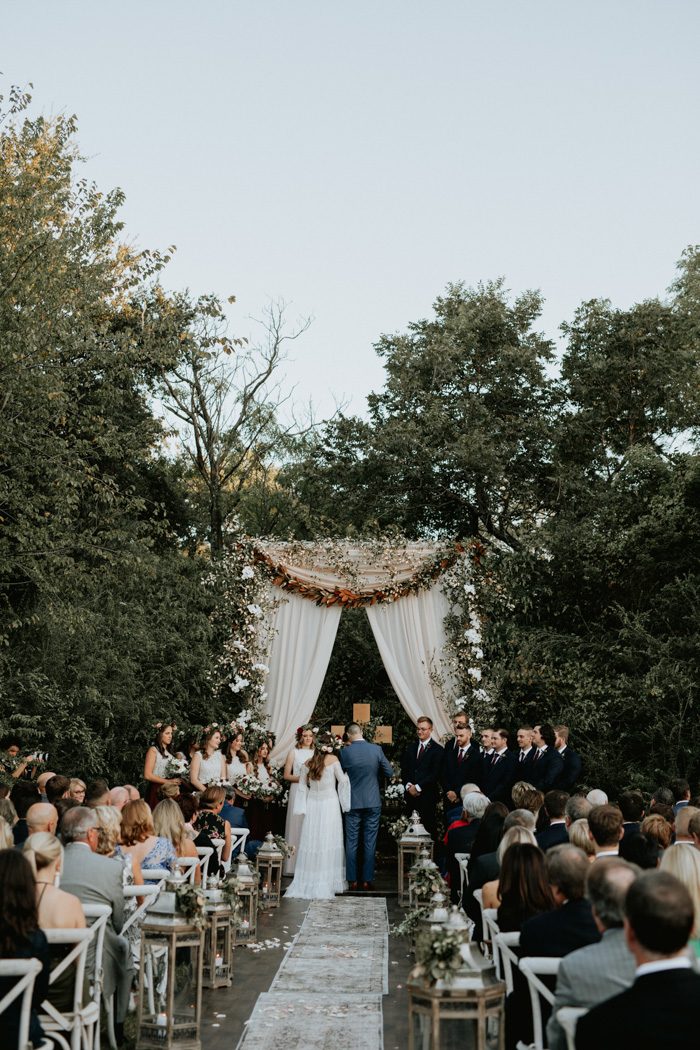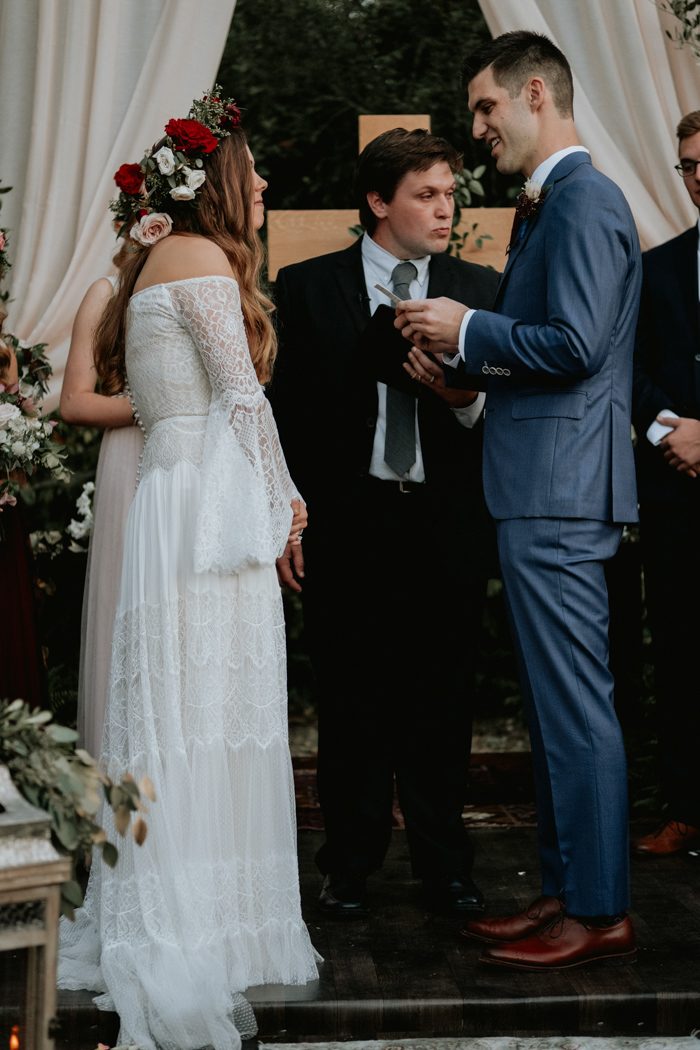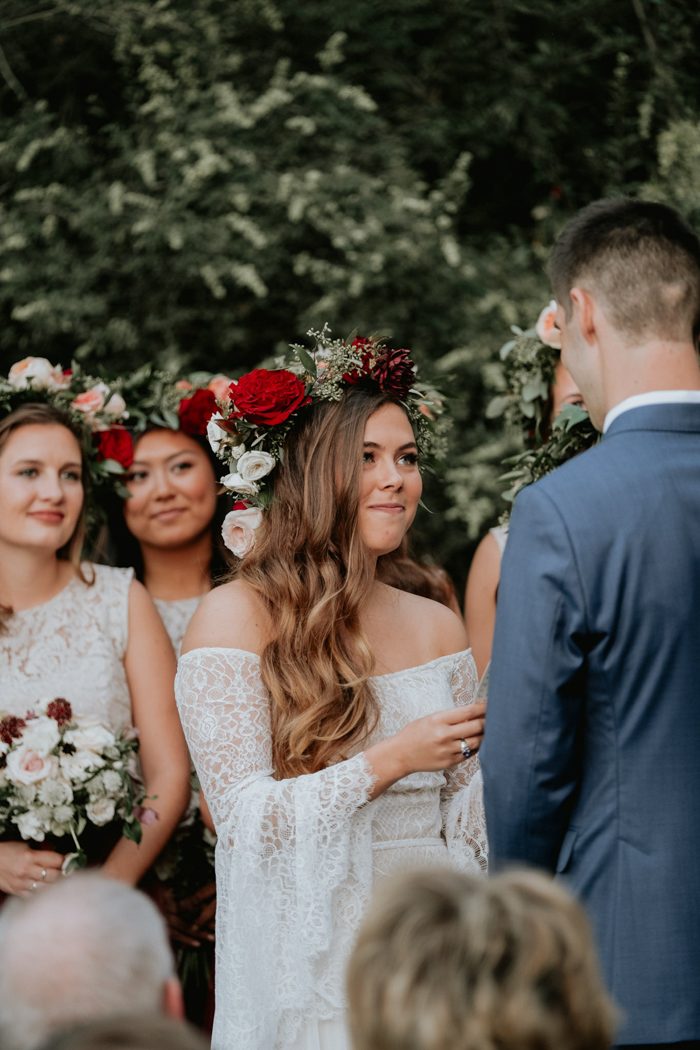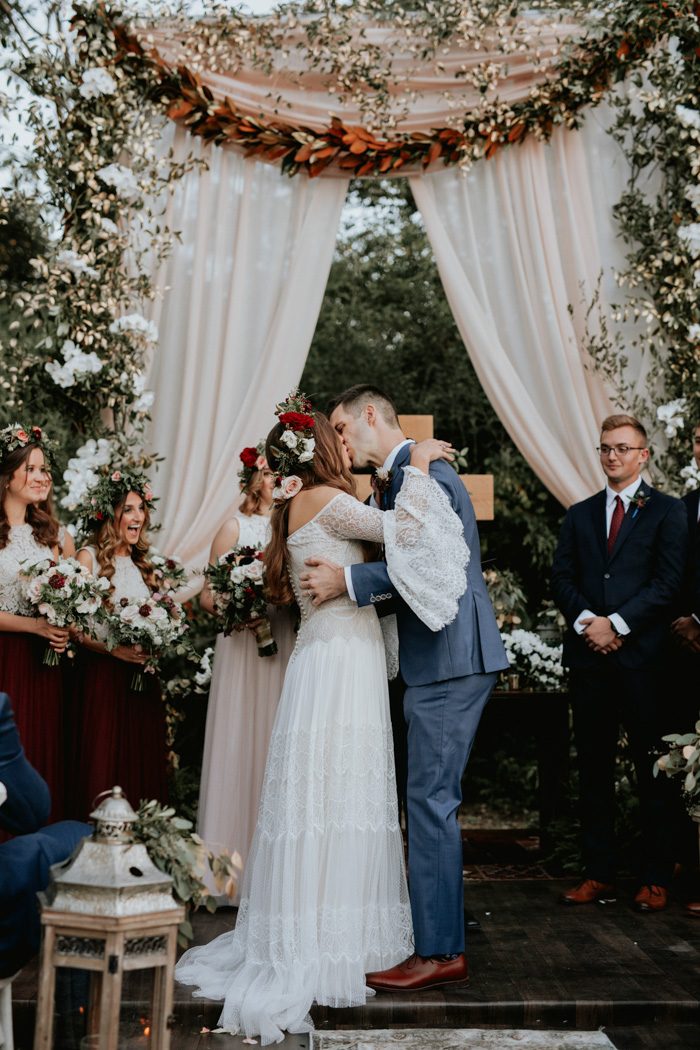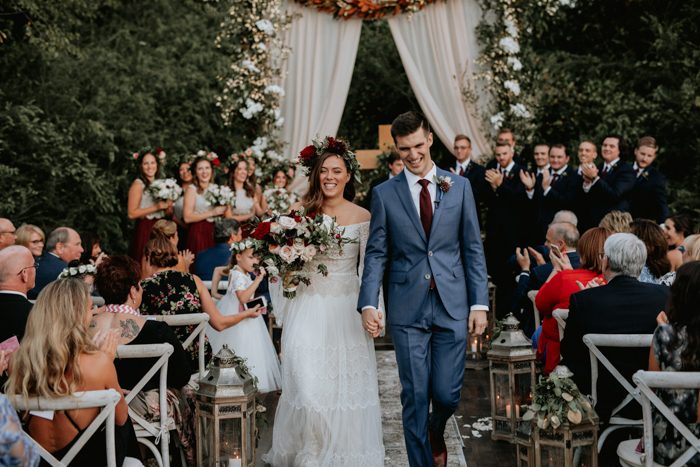 Our photographer Grant Daniels is someone we consider a dear friend, so it was so much fun! Grant's wife Laine second-shoots for him, and we just love spending time with them. I felt so comfortable with them and thankful that they could document our day with such diligence and skill. They're wonderful, and we would recommend them 100 times over!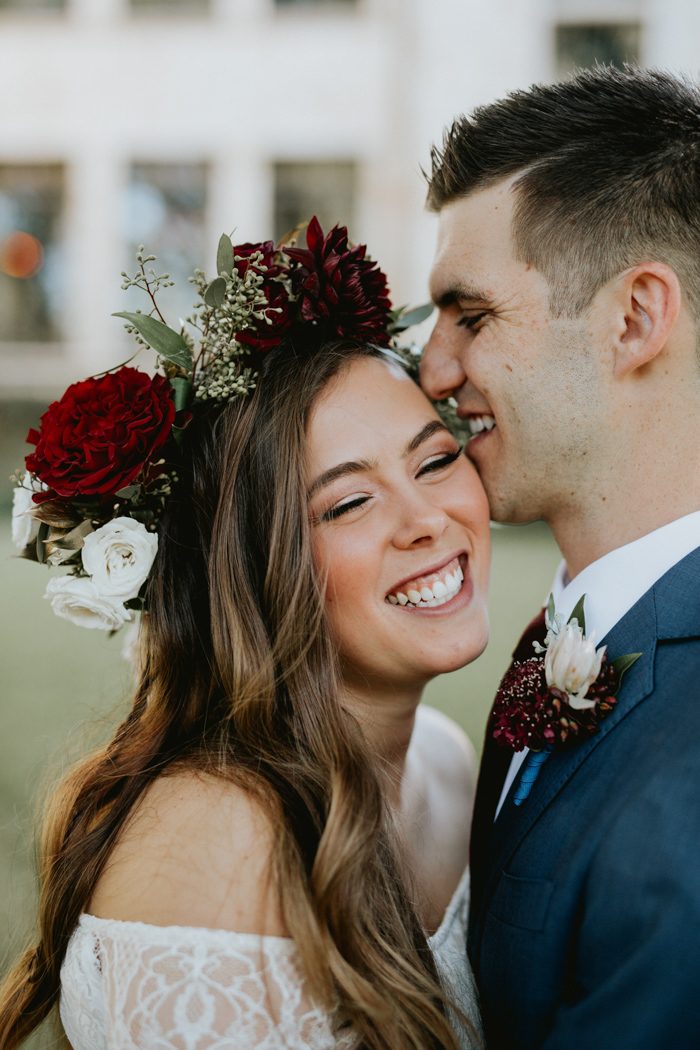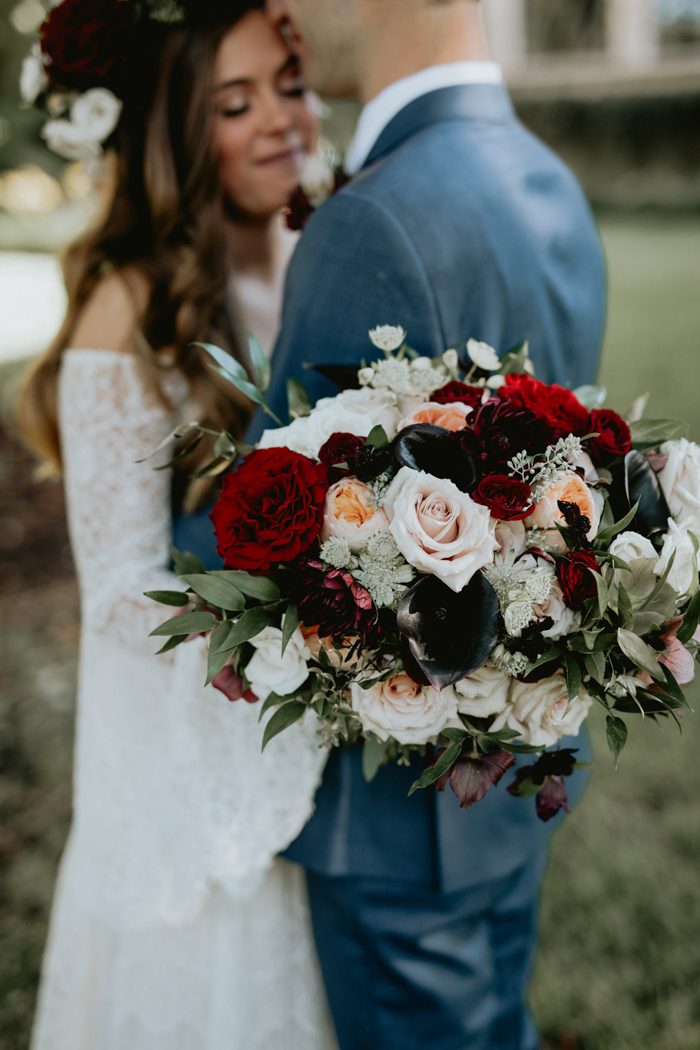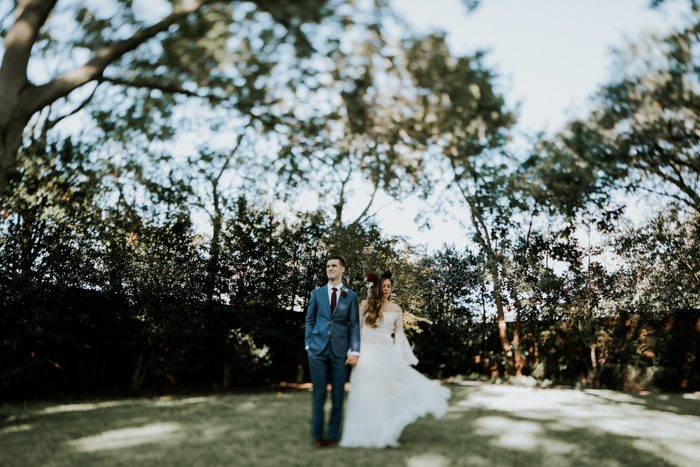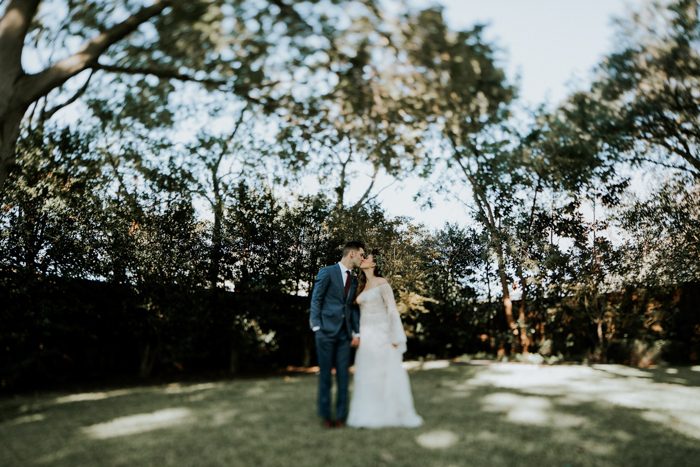 The closer you get to the wedding day, the more precise the decisions become. I was tempted to get irritated or be flippant about certain things, declaring them "unnecessary" or "annoying," but ultimately, all we needed to do was make the decision and it'd be over and done with. I think we had just gotten to the point of planning for so long that the fact that we were still planning was just driving us a little crazy. If I could go back, I would've tried harder to just enjoy it and relax.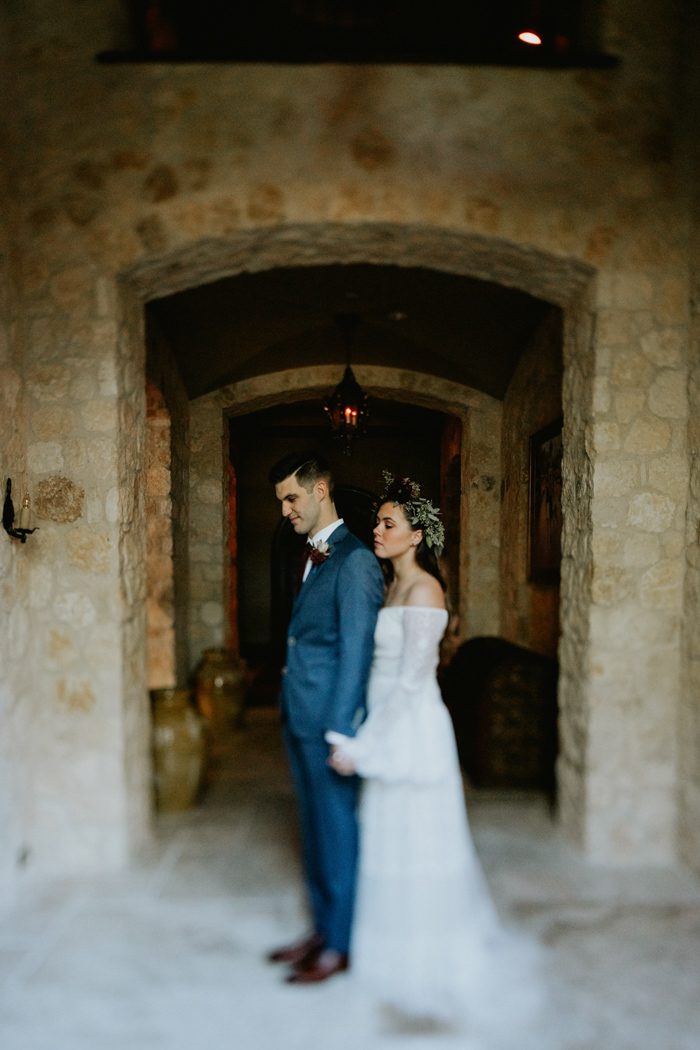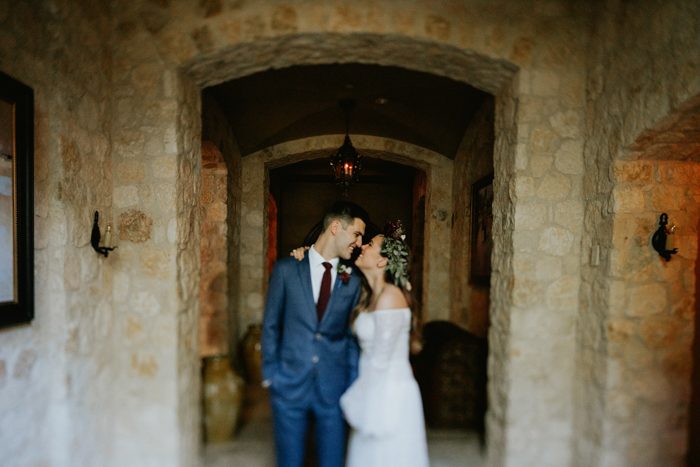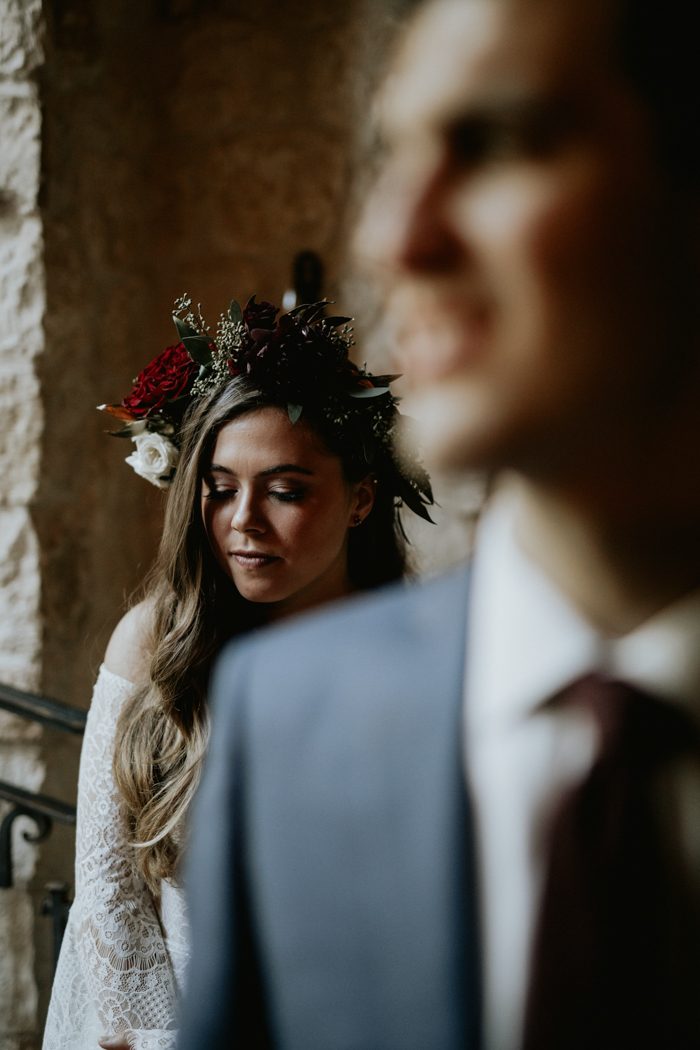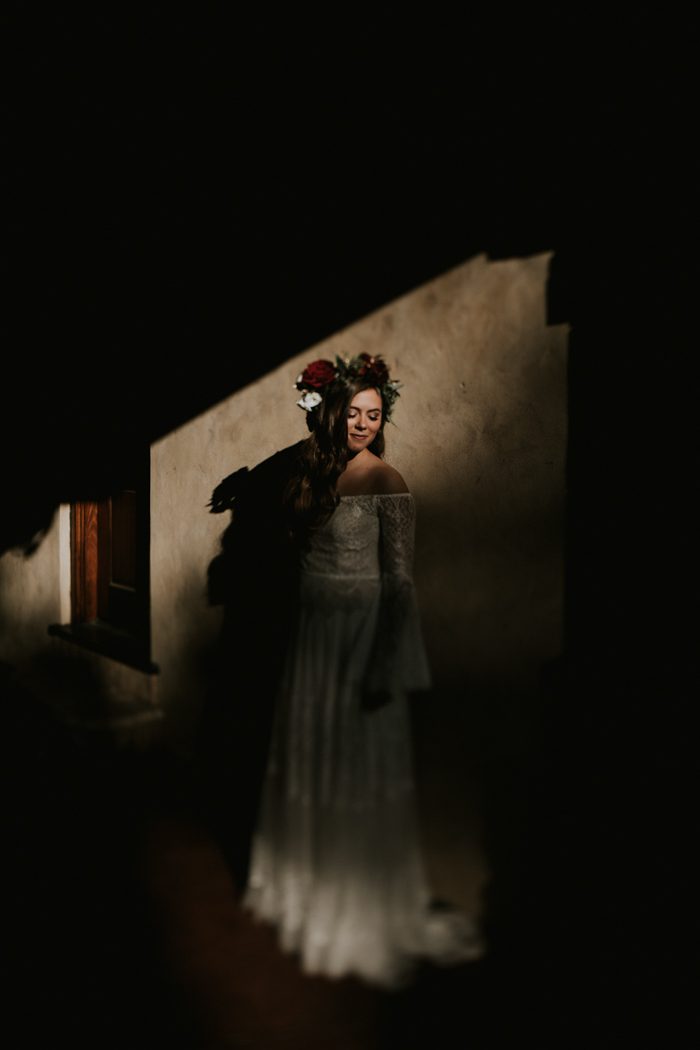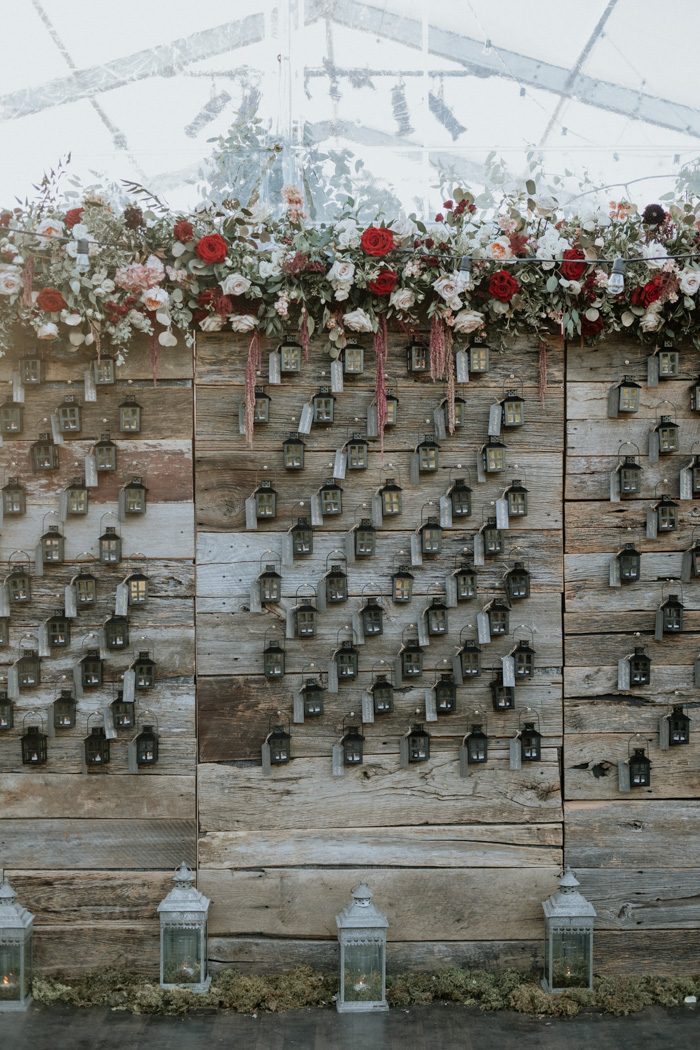 Each of the guests received a small lantern (that held their table number) that they were able to take home with them. Out-of-town guests also received a welcome box with our favorite roasted-in-Dallas coffee beans, some popcorn, caramels, chips, and Topo Chico.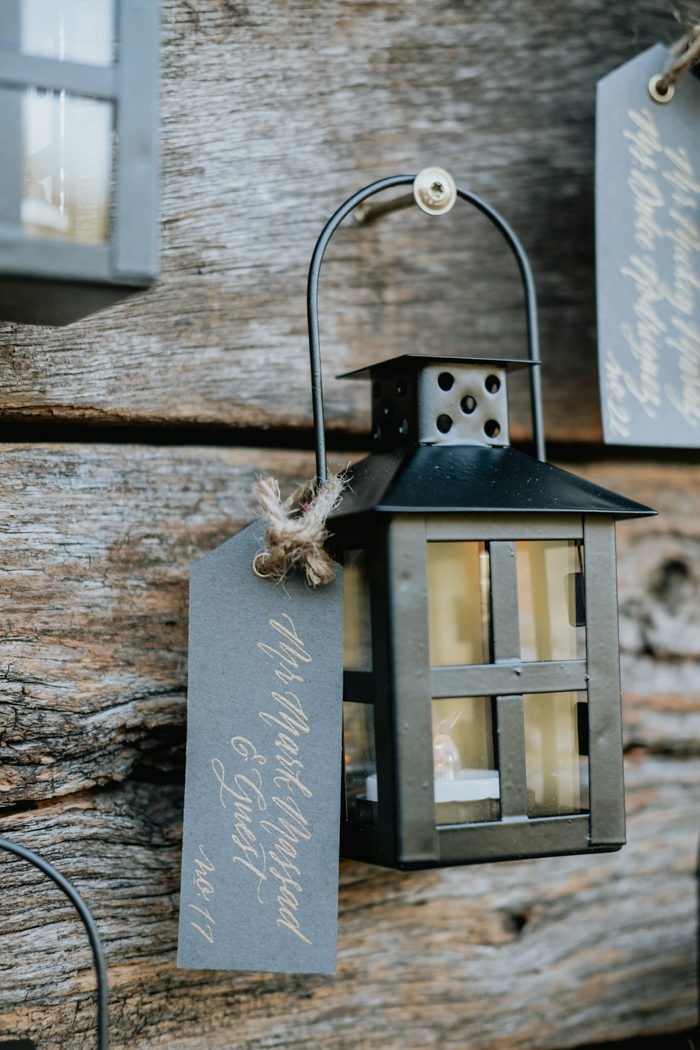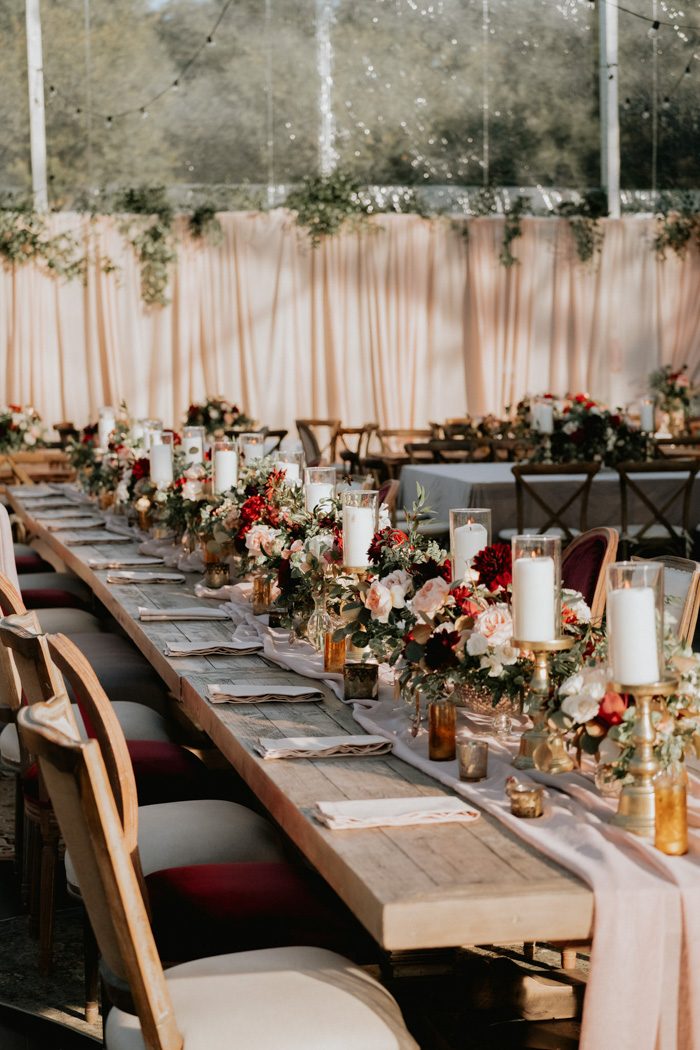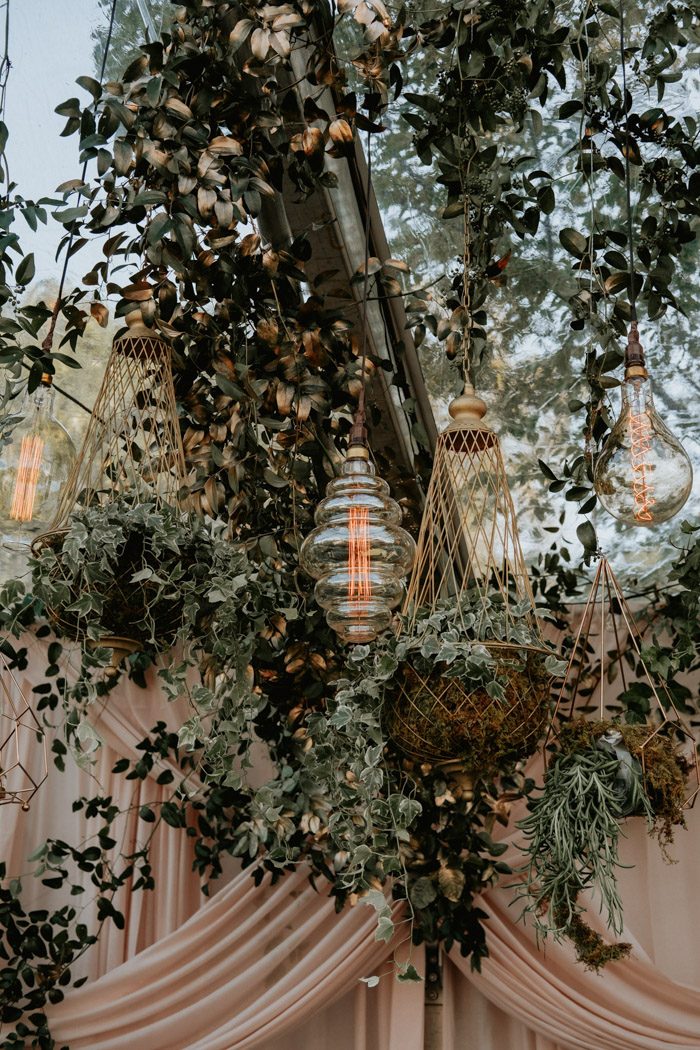 We wanted to be outside, and we wanted to have lots of room to dance and eat for our reception. Luckily, the man who owns the catering company we were using was kind enough to offer a plot of land he owns in Dallas behind his home. It's a meadow surrounded by hedges and trees, enclosed in a residential area. The ceremony was entirely outdoors while we set up a tent for the reception.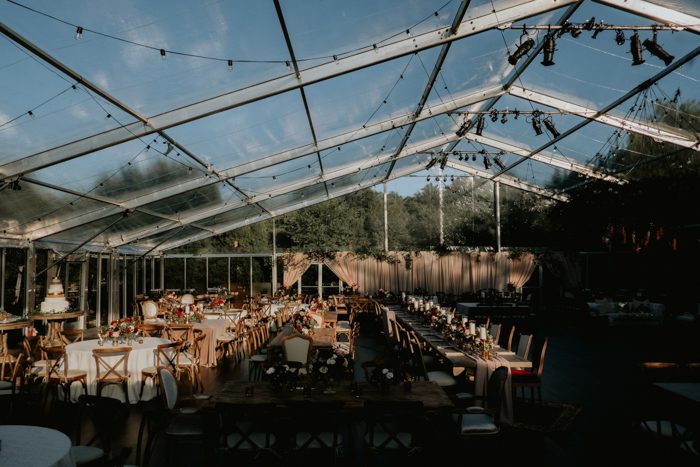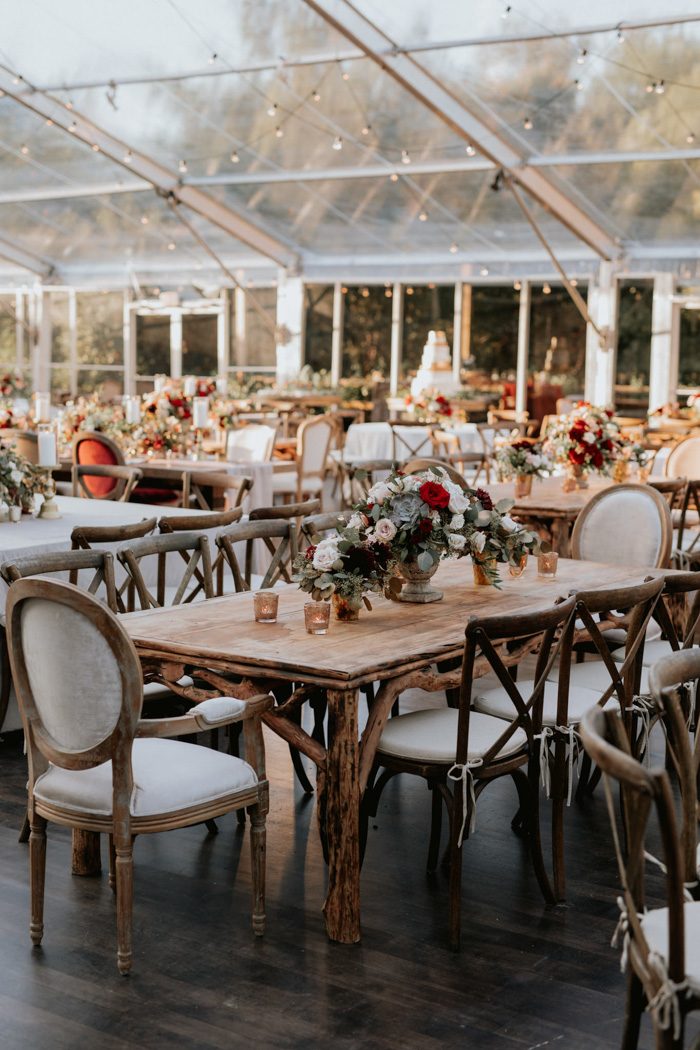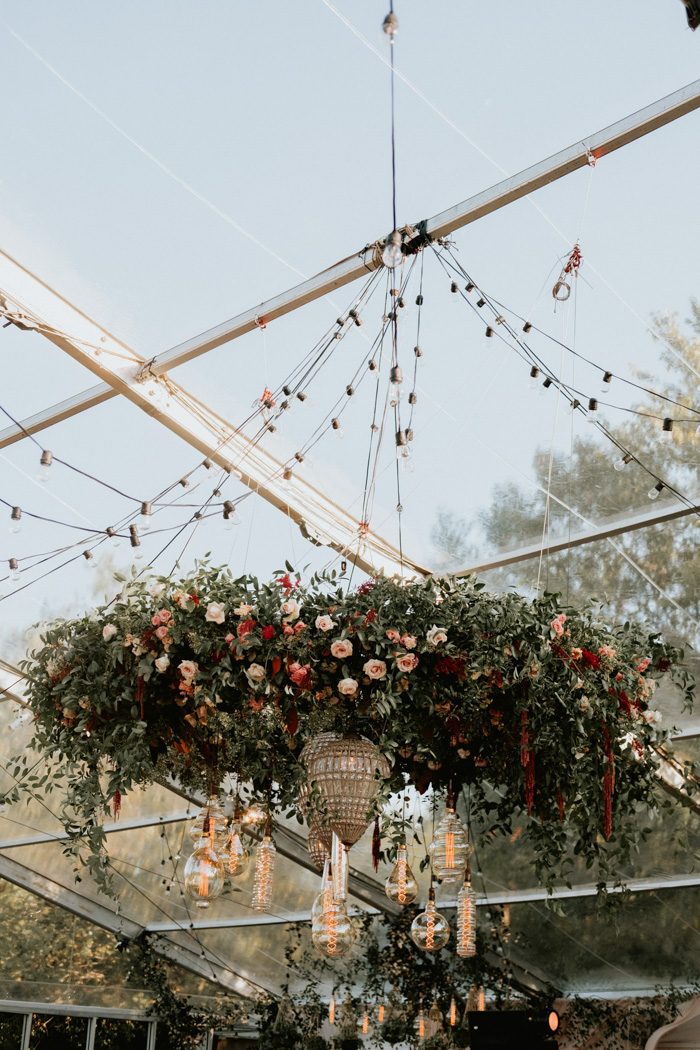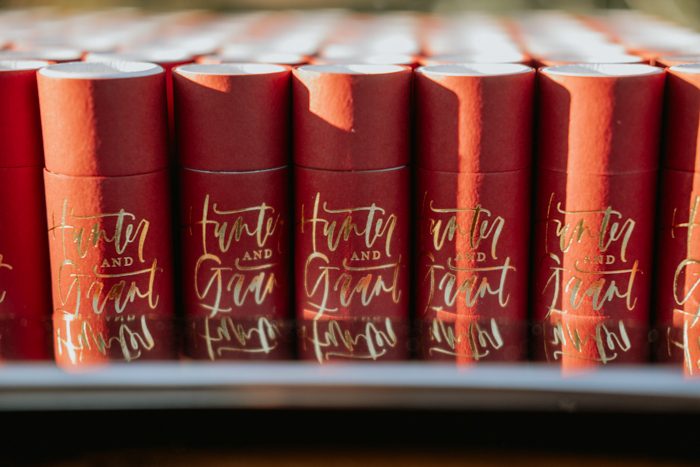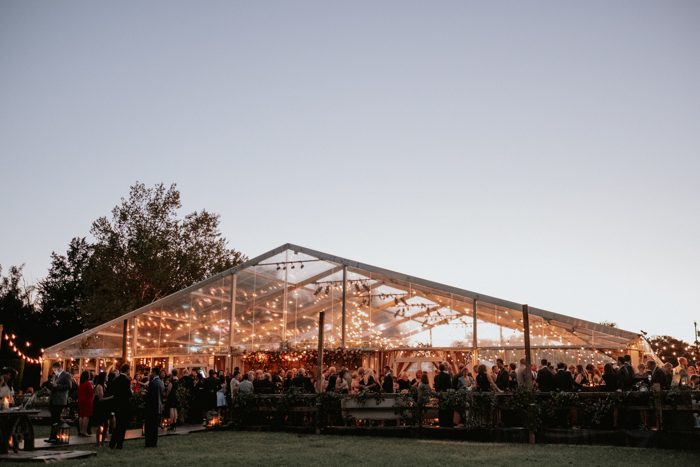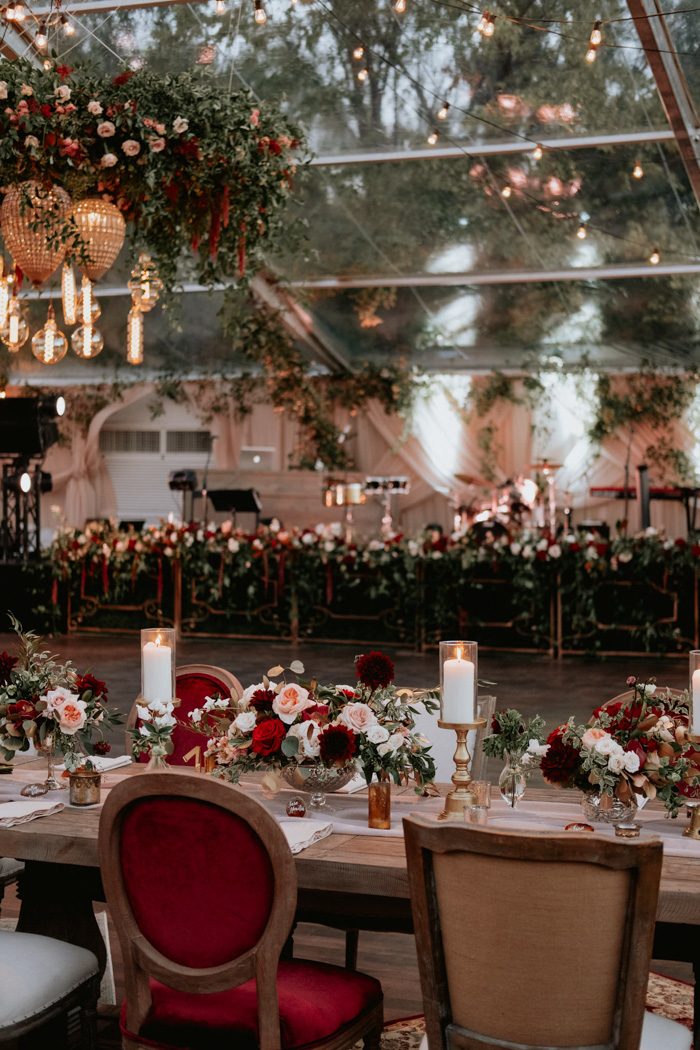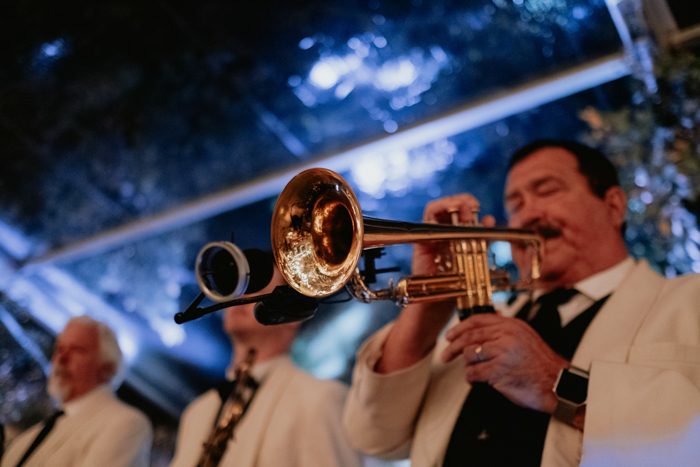 Processional – Heaven's Knife by Josh Garrels
Recessional – Uptown Funk by Mark Ronson ft. Bruno Mars
First Dance – She's Like Texas by Josh Abbott Band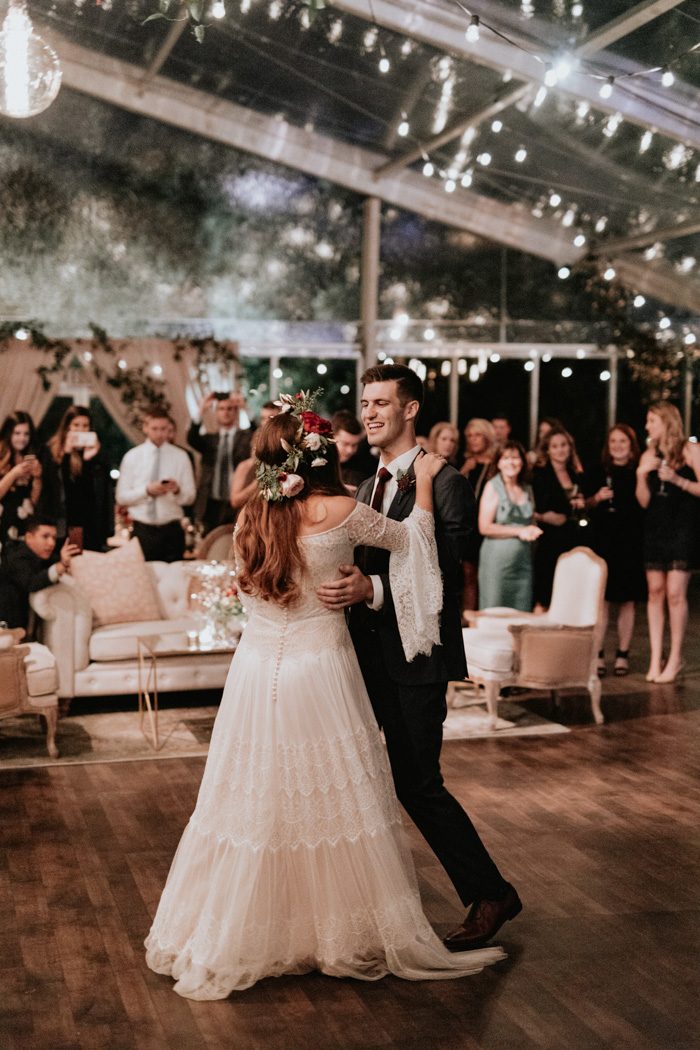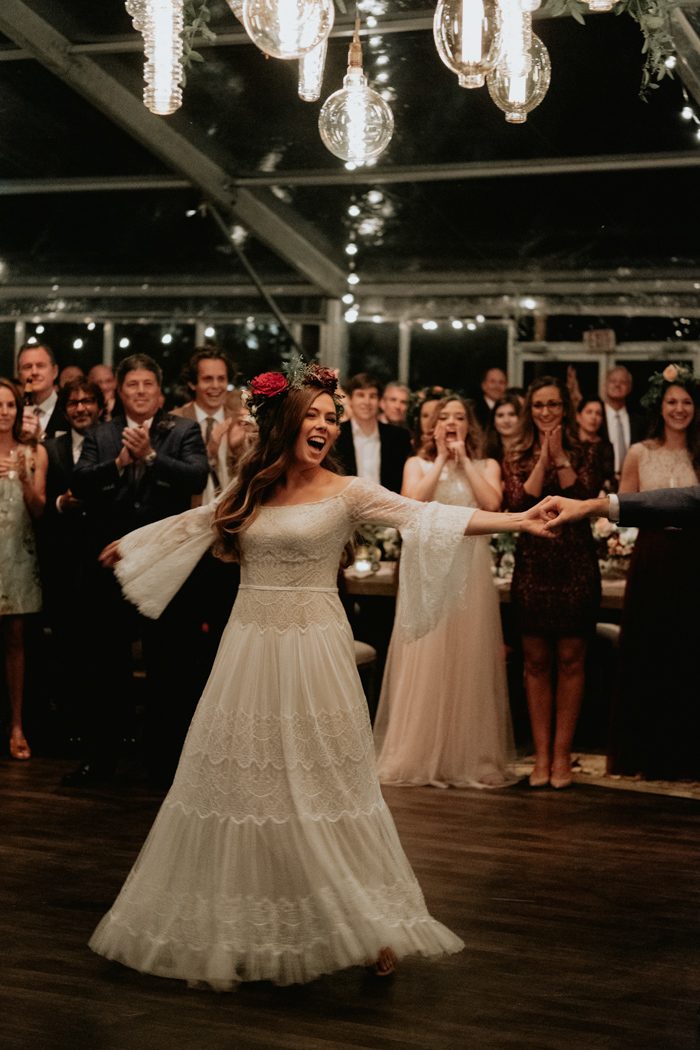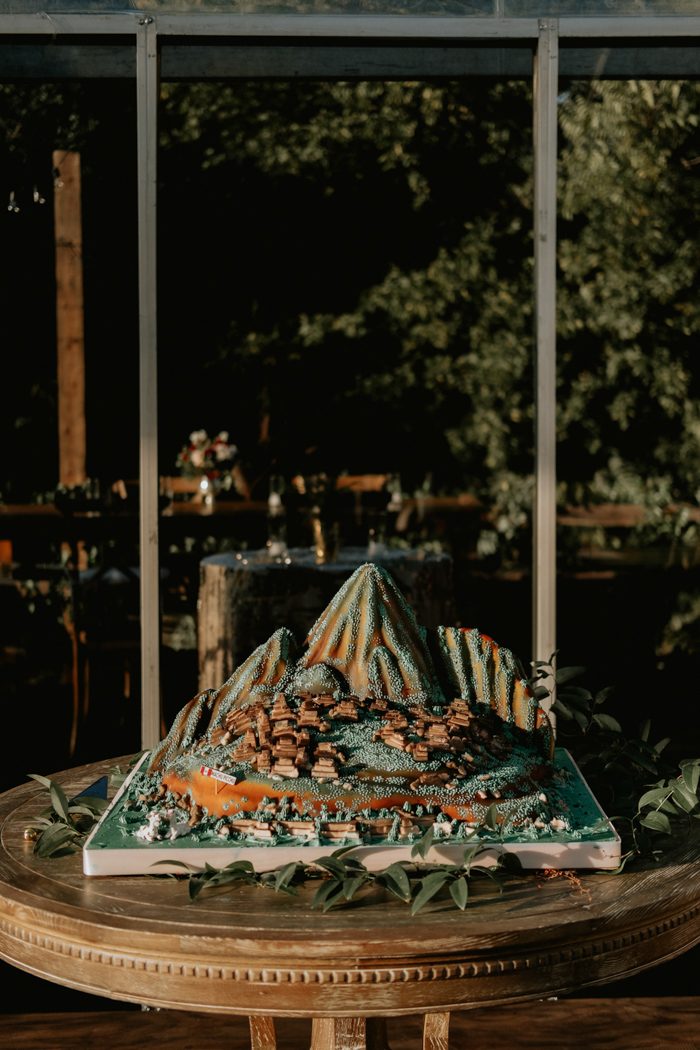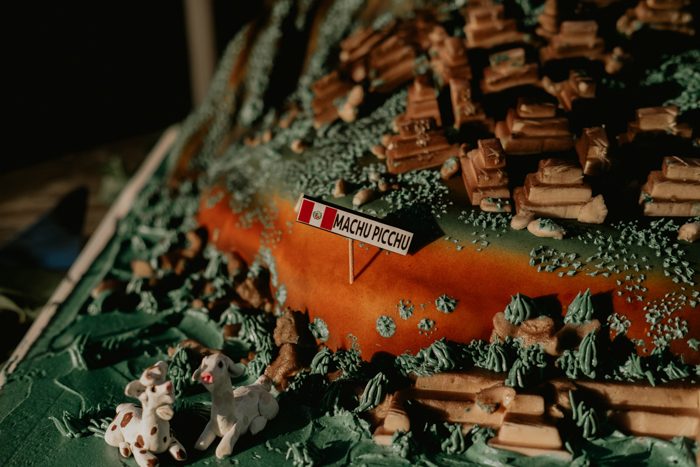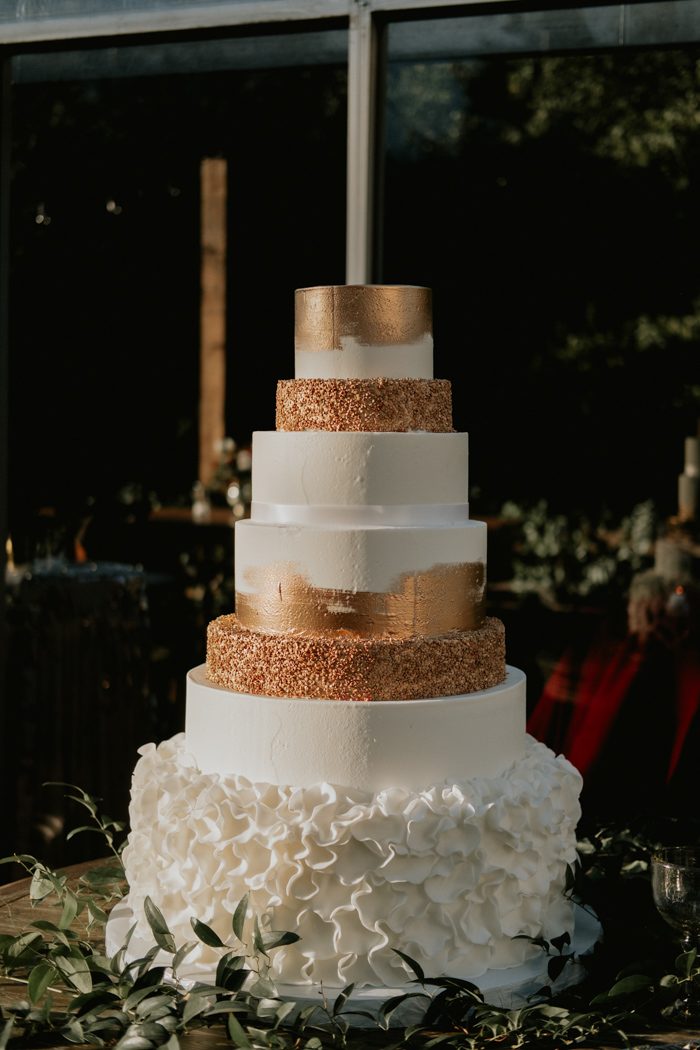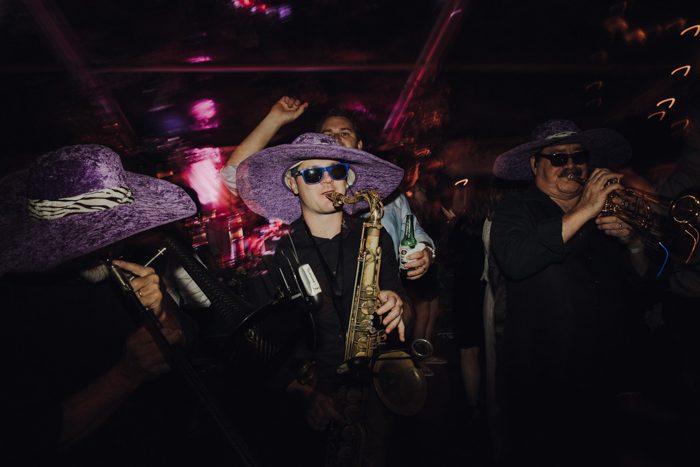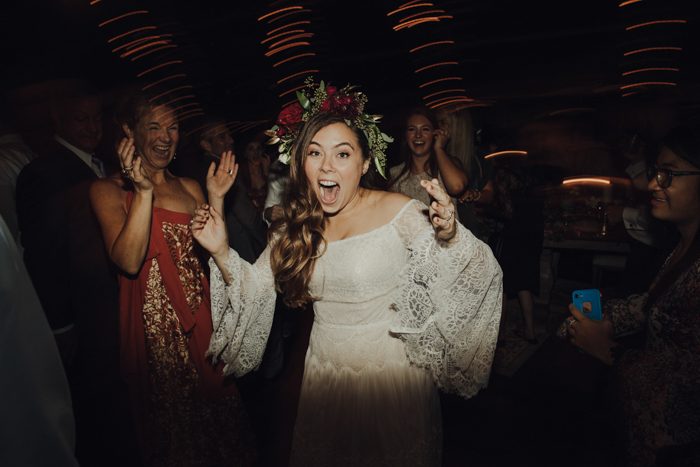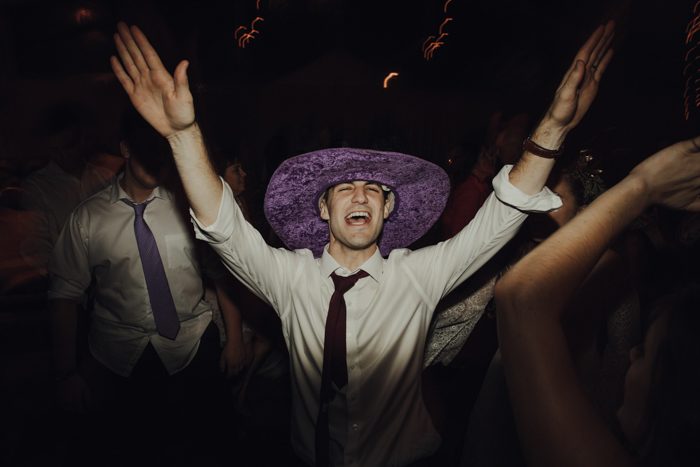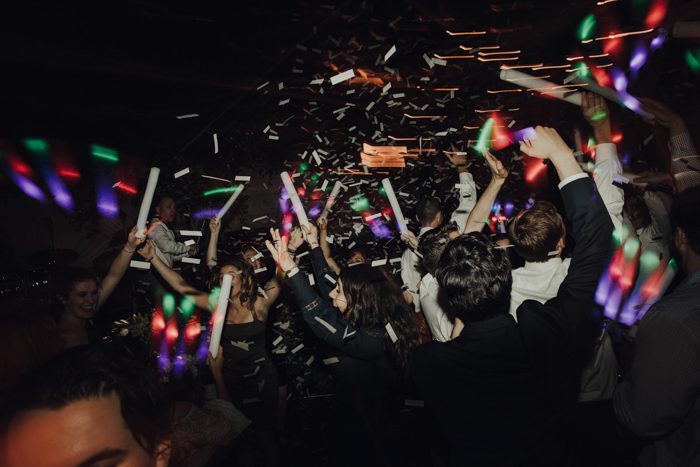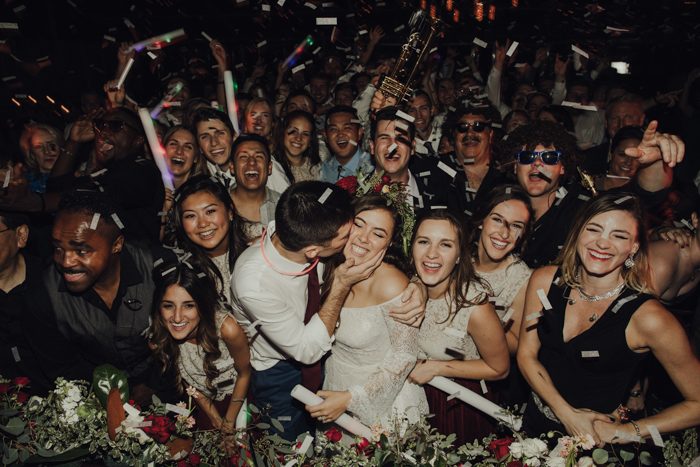 Congratulations to Hunter and Grant, and a big thanks to Grant Daniels Photography for sharing this incredible bohemian backyard wedding with Junebug! Looking for more backyard wedding inspiration? See how this backyard transformed into a colorful fairy garden wedding!