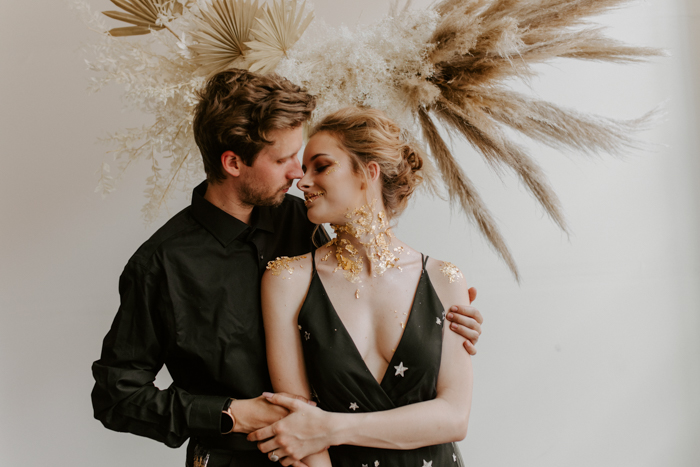 Hold onto your hearts, babes, because this celestial wedding designed by Christine McFarlane Events and photographed by Love to the Core Photo is going to make you rethink everything you thought you knew about weddings! First of all, are you kidding us with these bridal looks?! The first was totally romantic, featuring a gold star-embellished beauty by Joanna August paired with an eye-catching gold crown. And the second was edgy and unexpected, featuring a black star gown by Jenny Yoo accentuated with gold-leaf body art. This inspiration shoot had everything we love about celestial weddings — stars, zodiac details, etc. — but with an edgy twist. Plus the black, gold, and champagne made the entire design look and feel glamorous!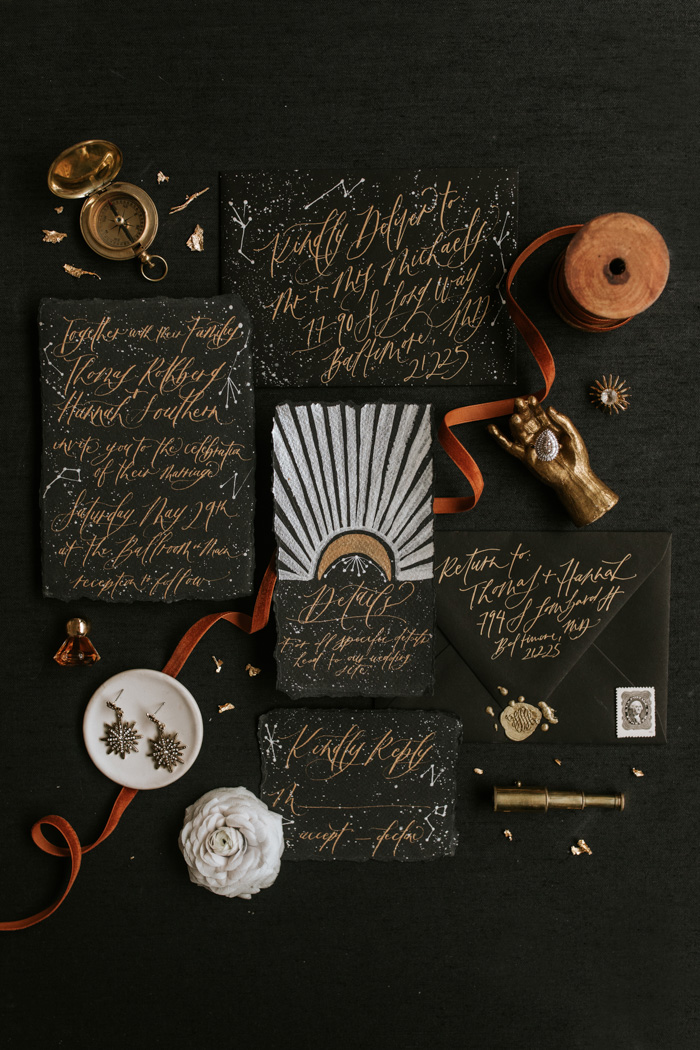 shop this exact stationery suite here!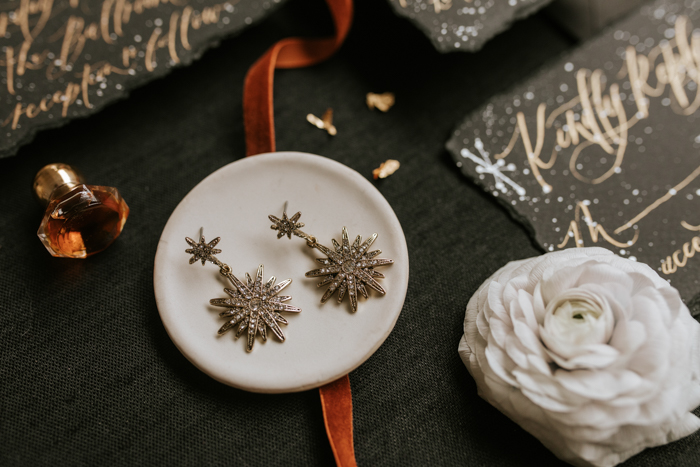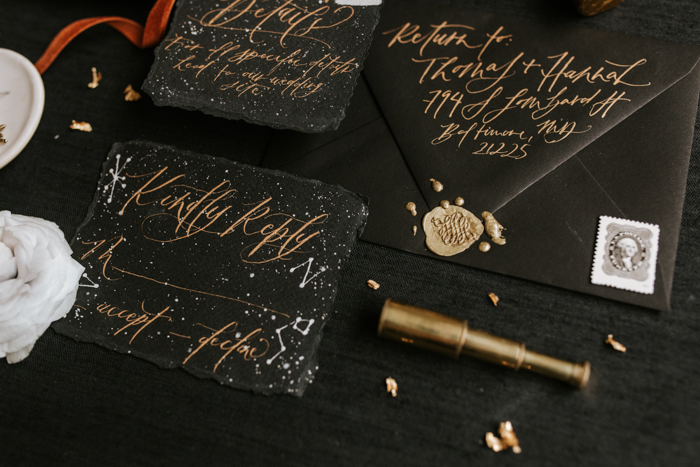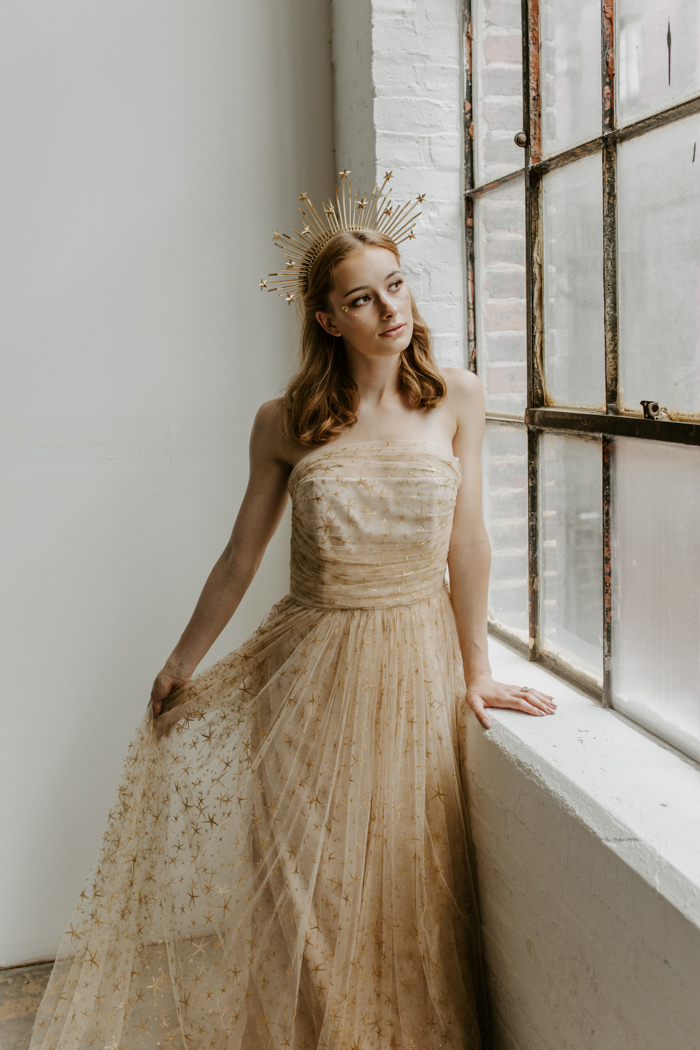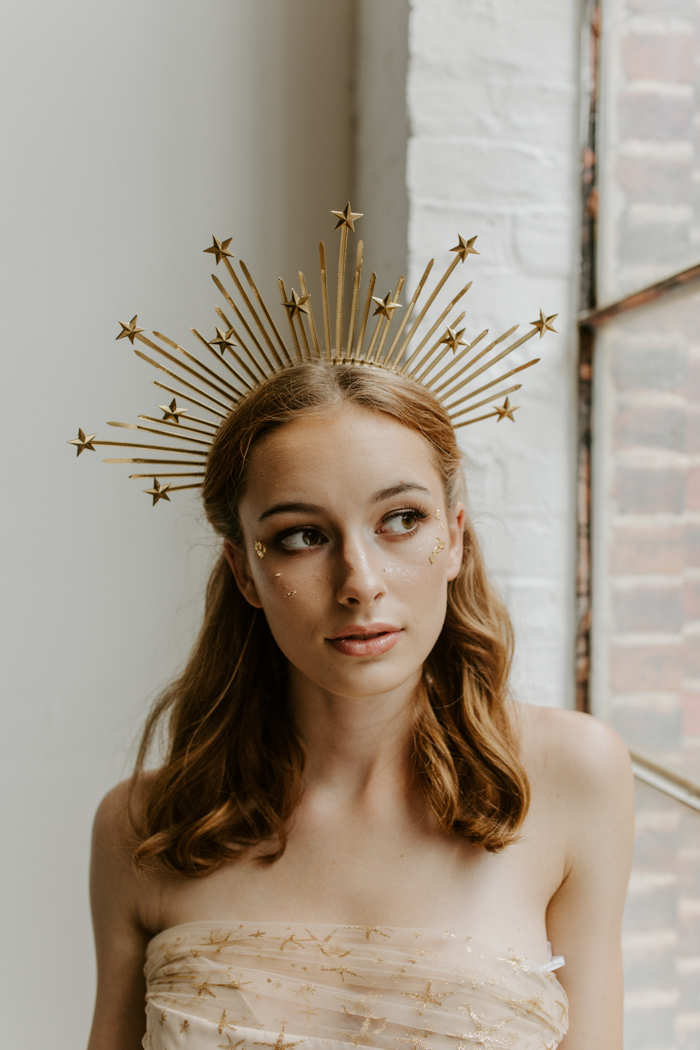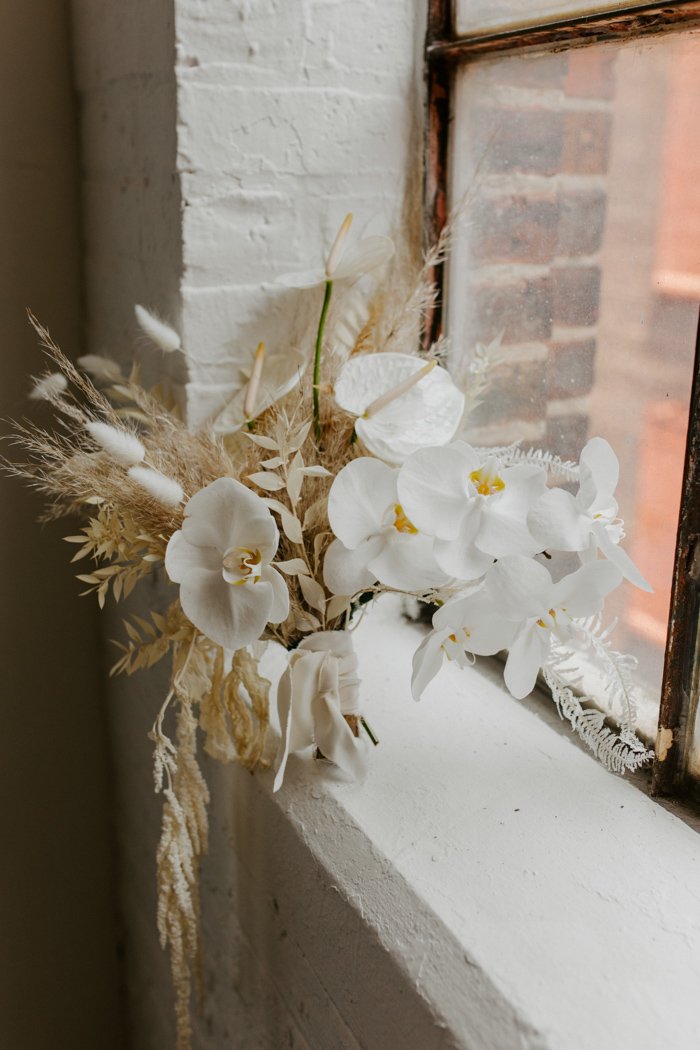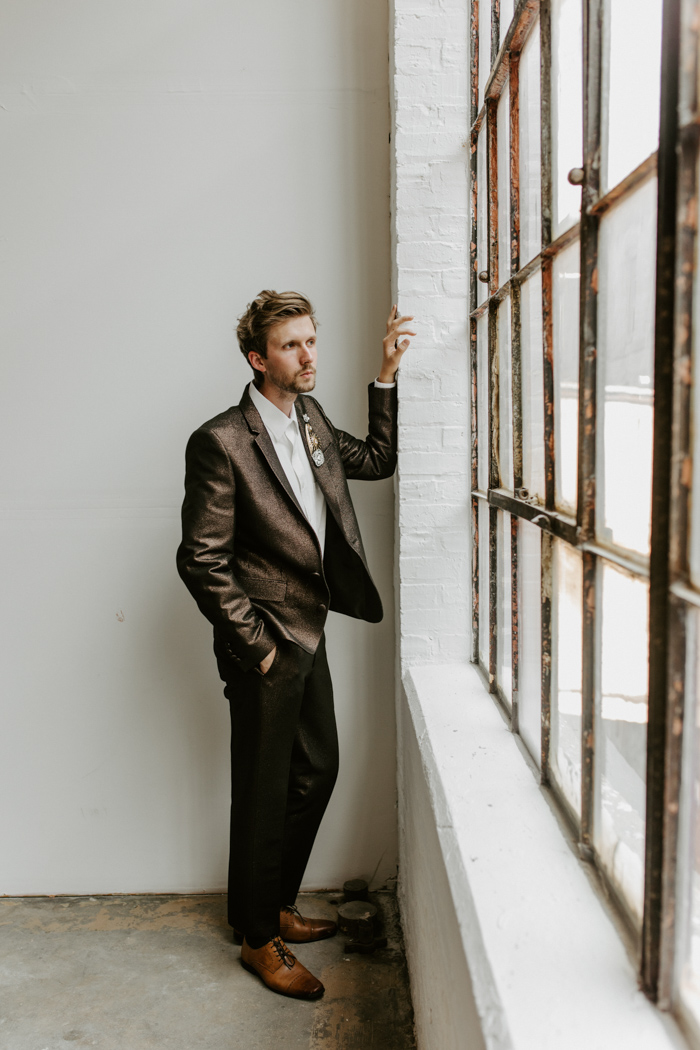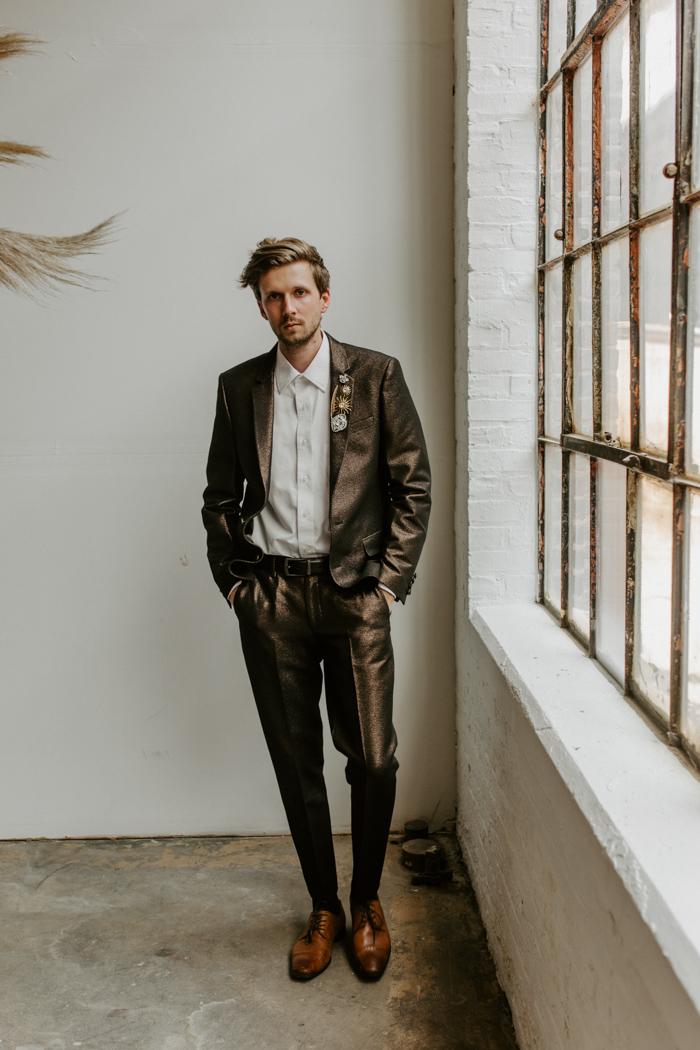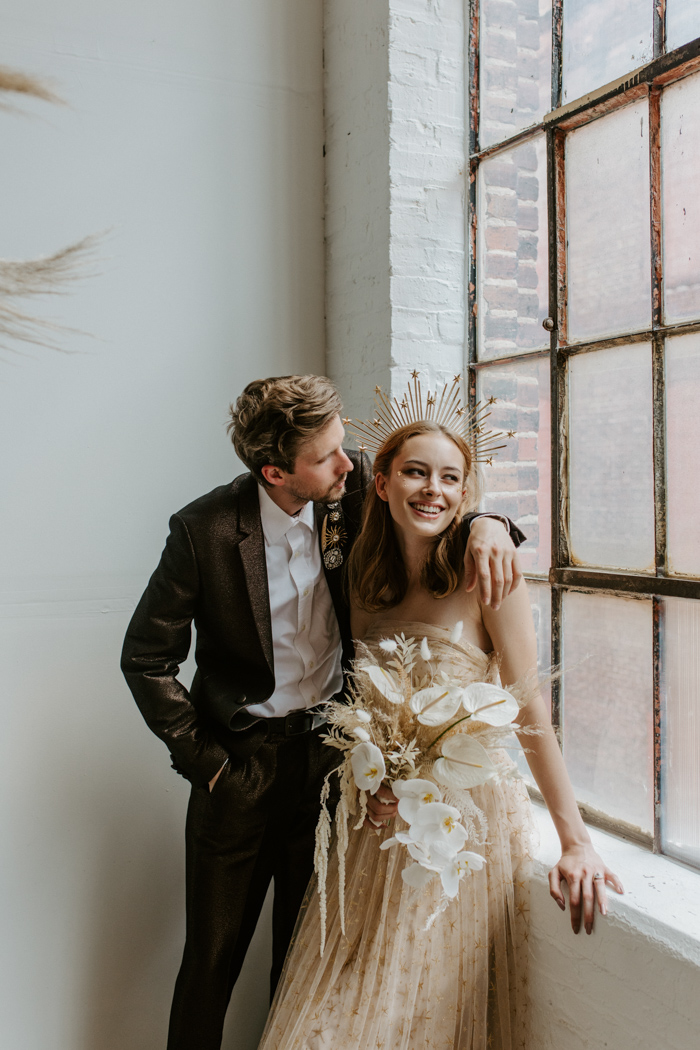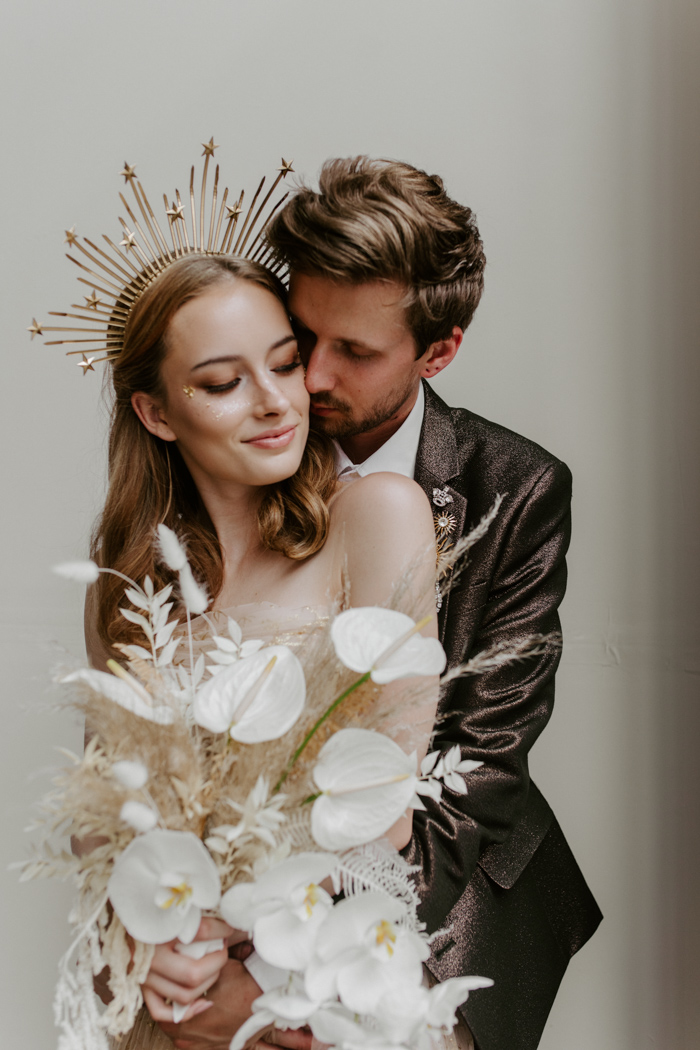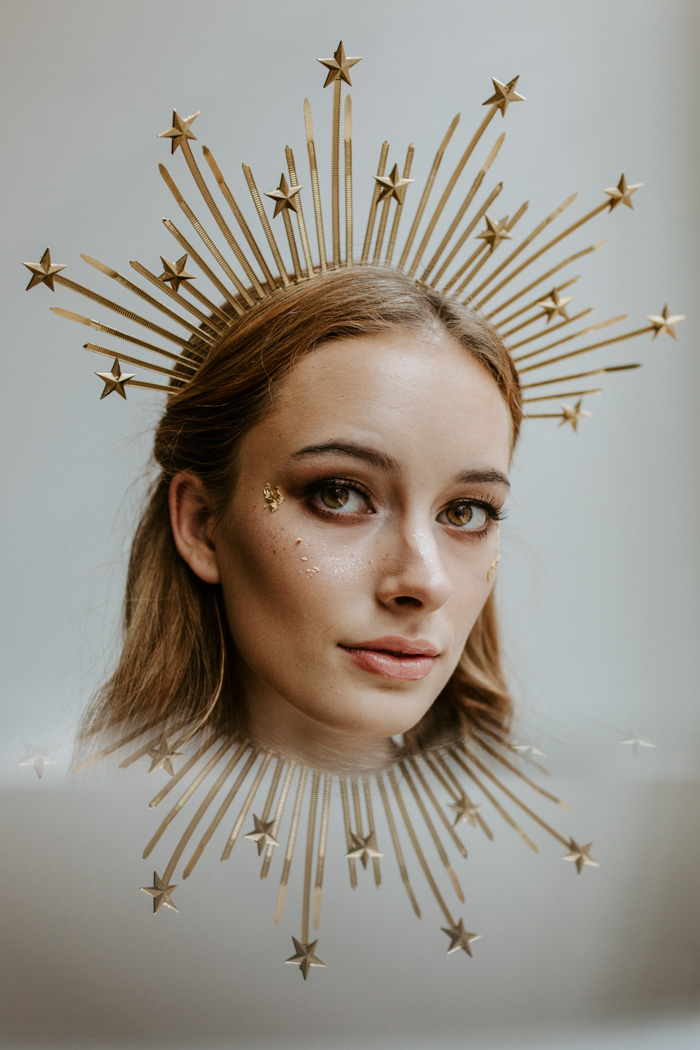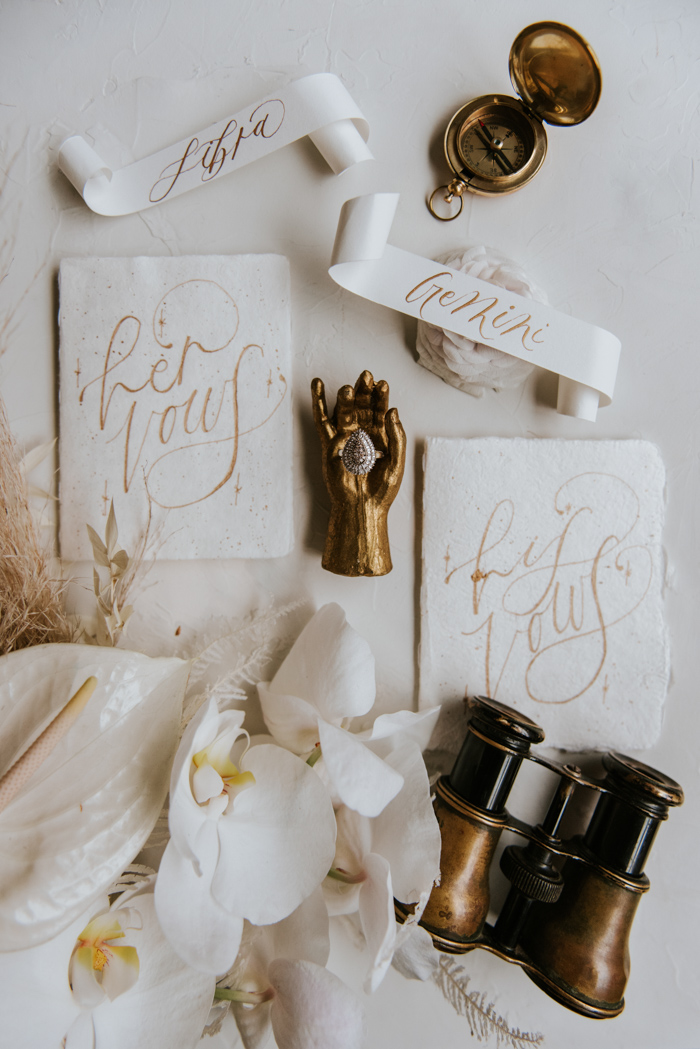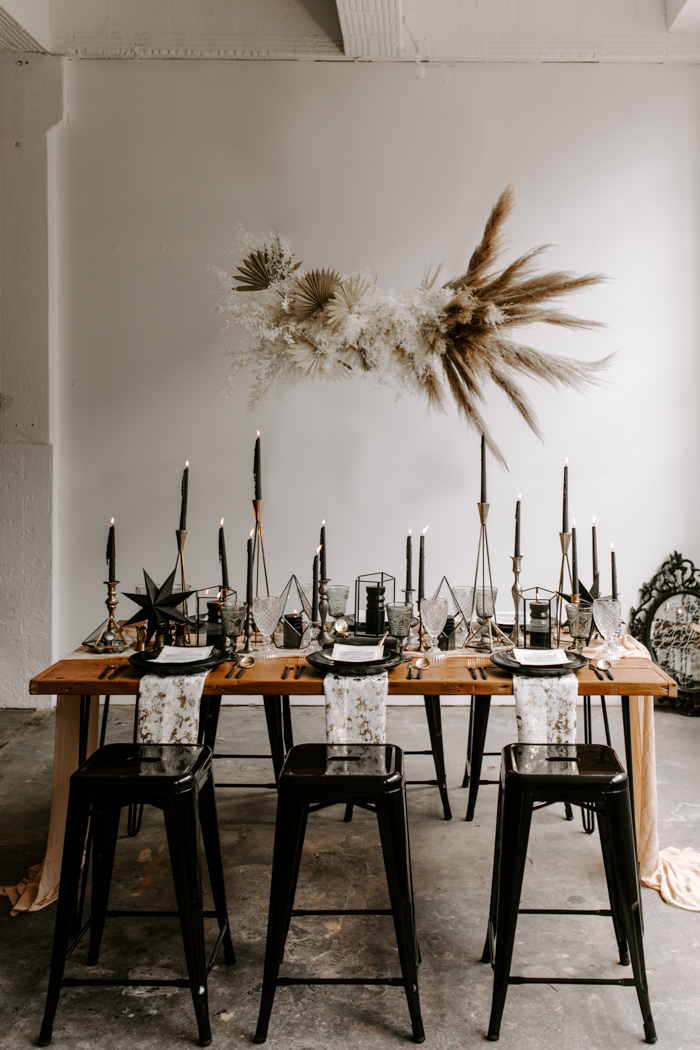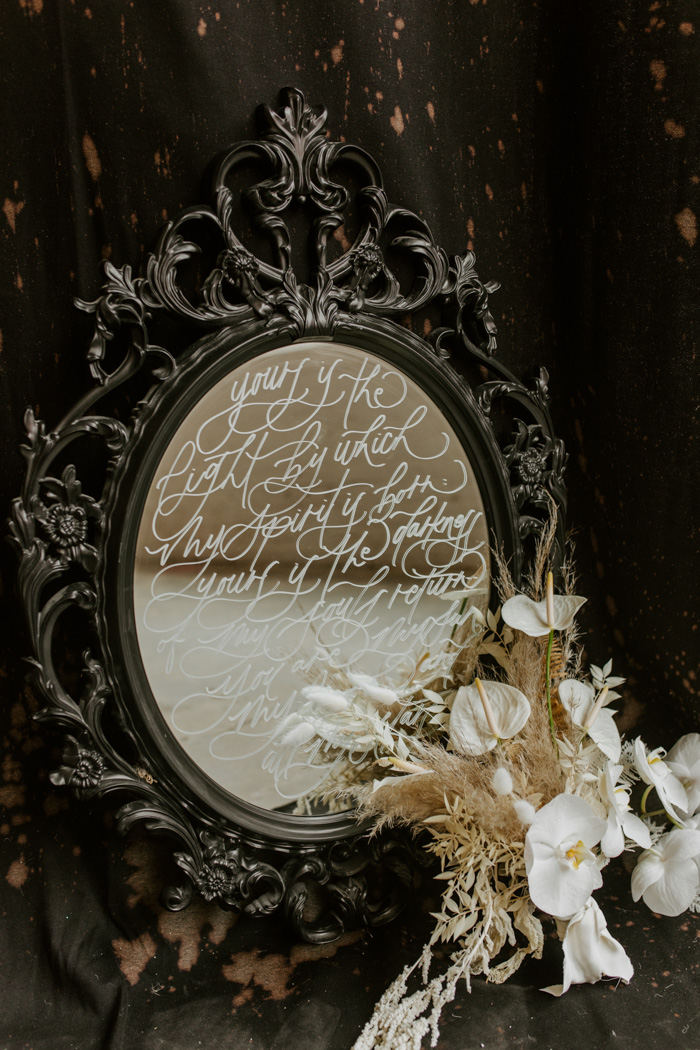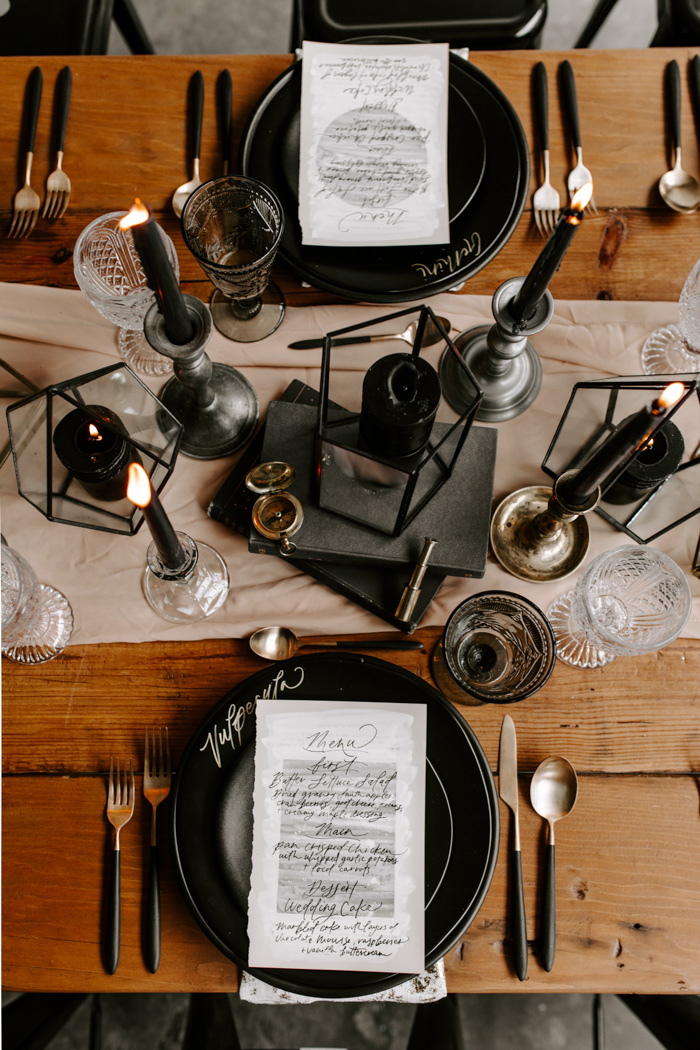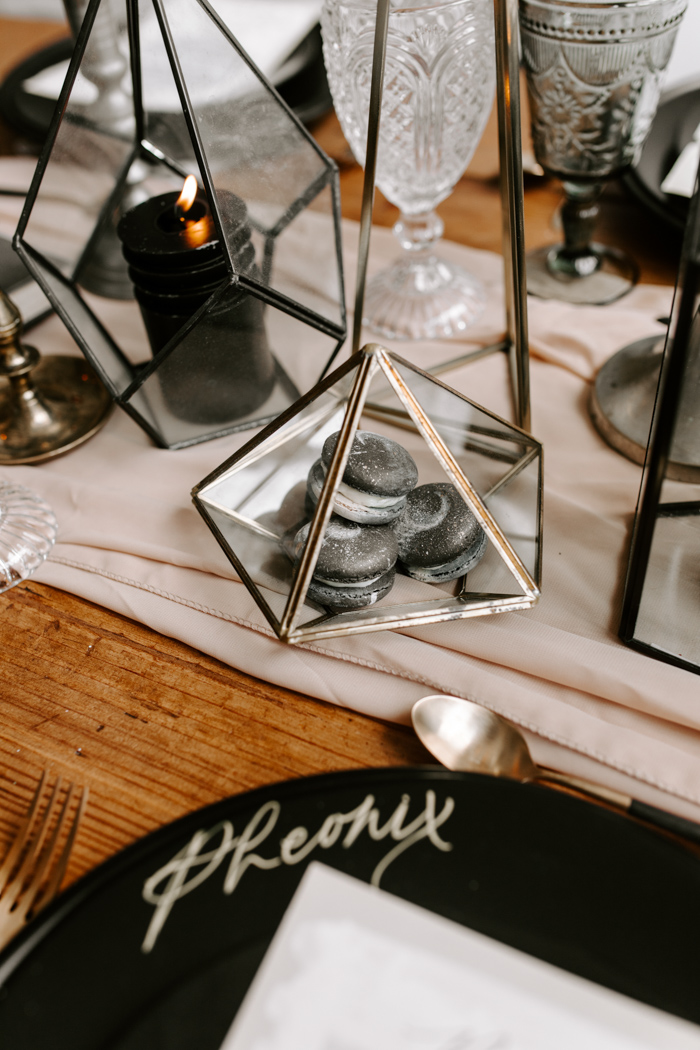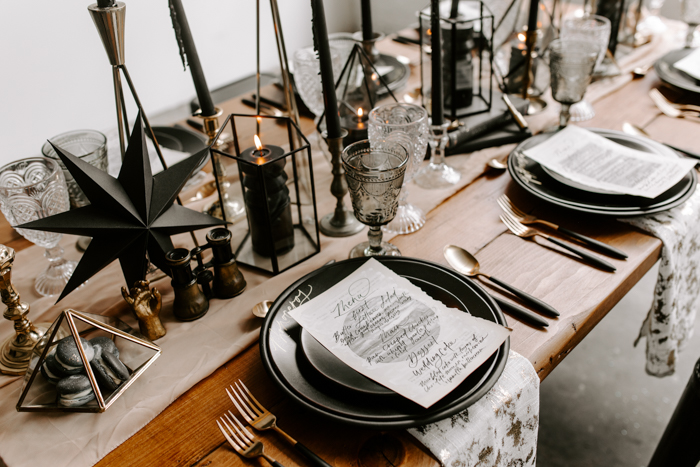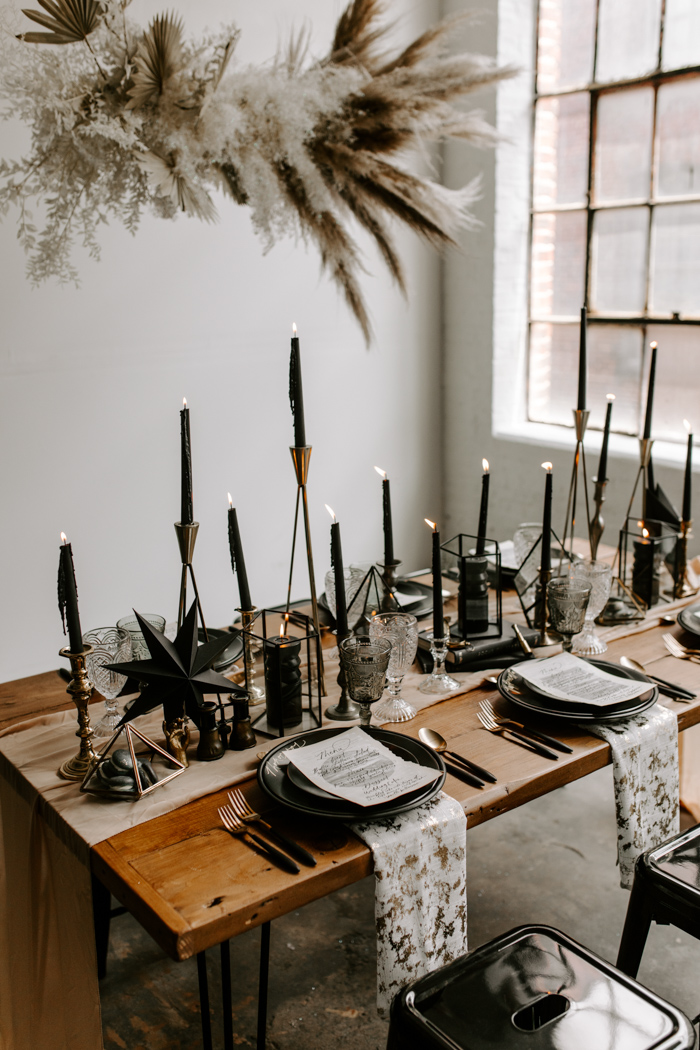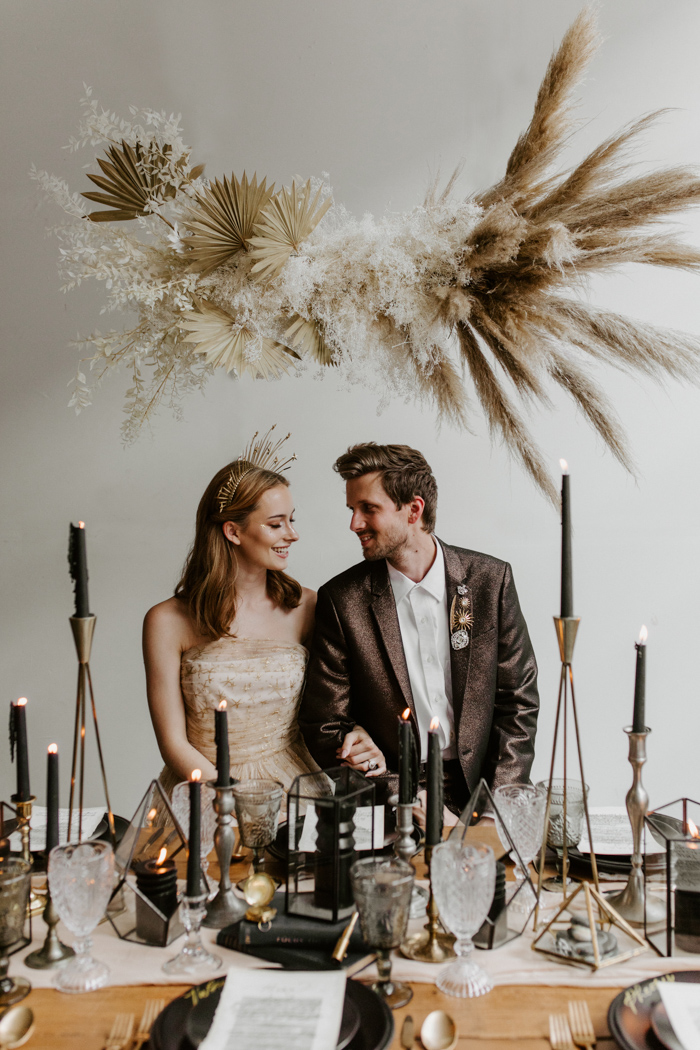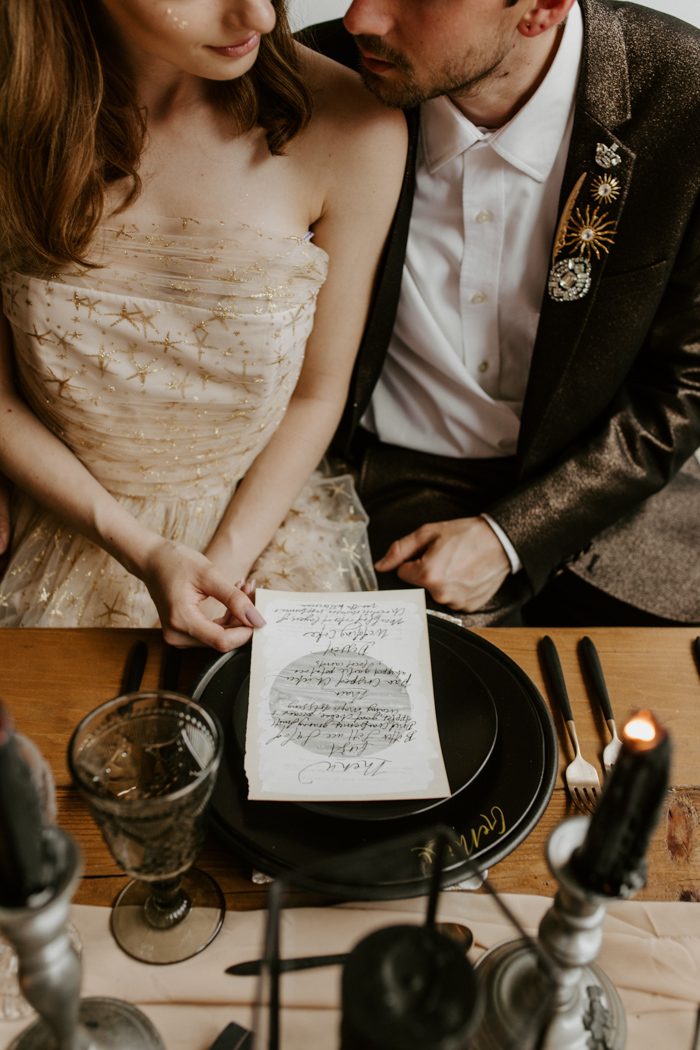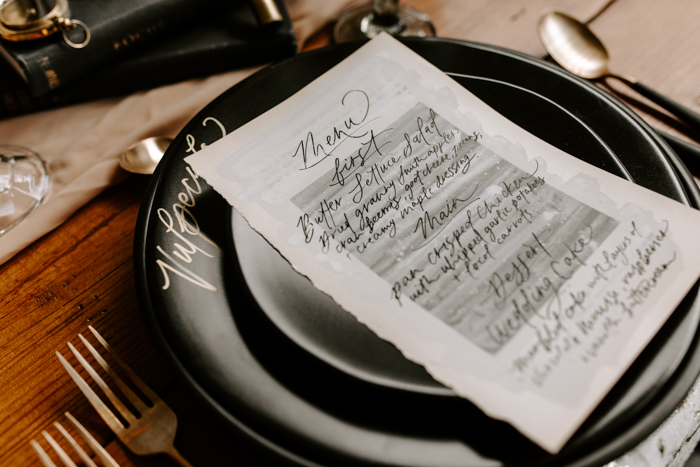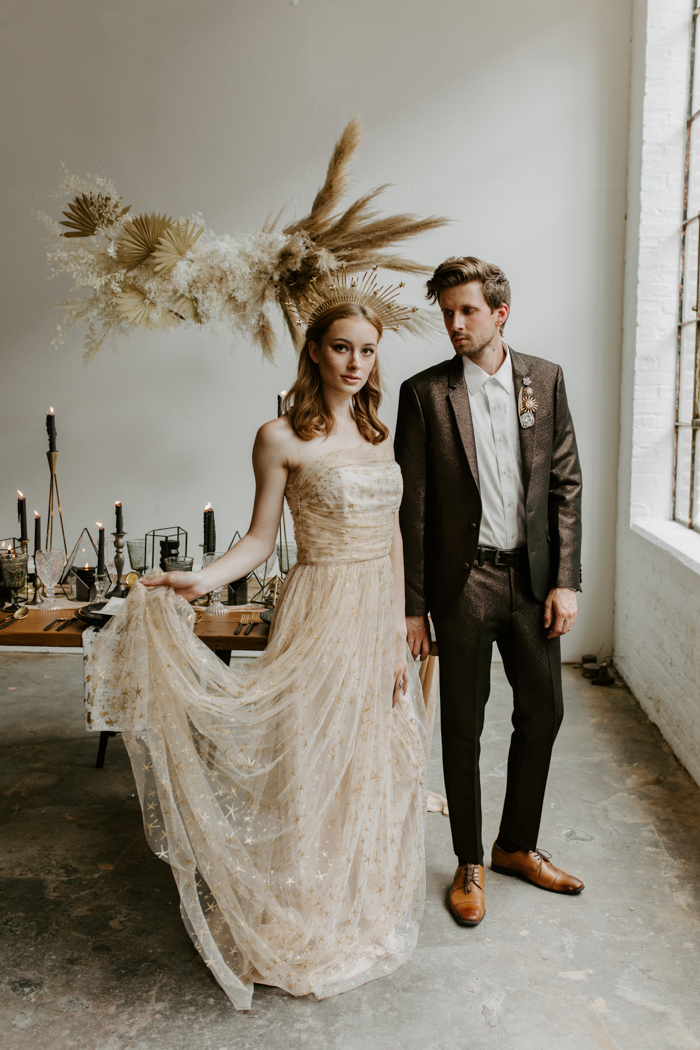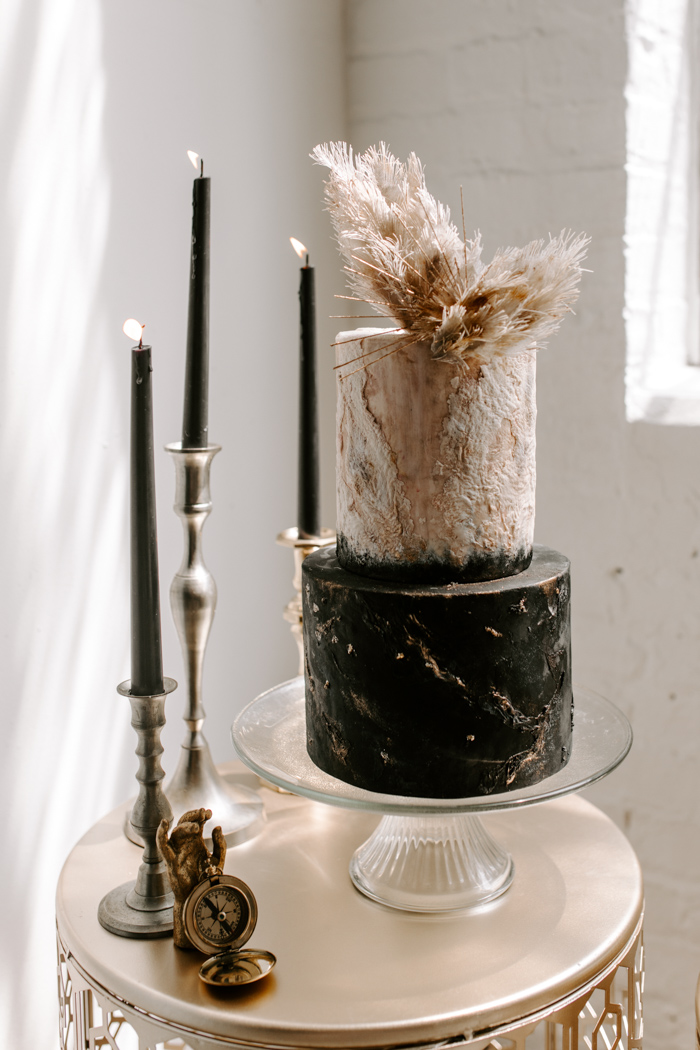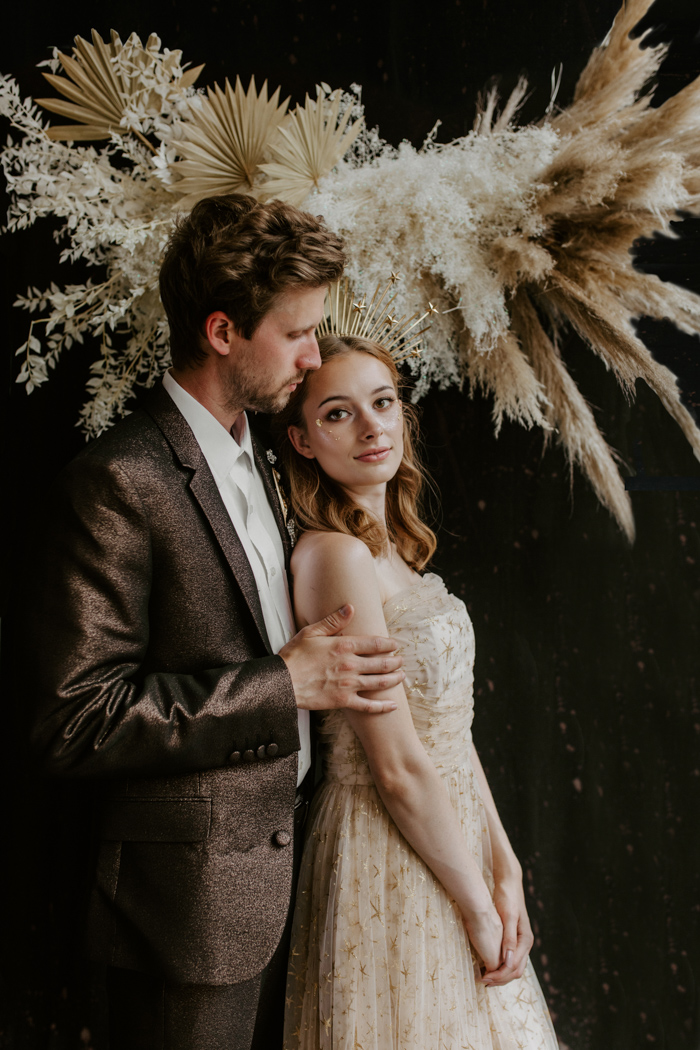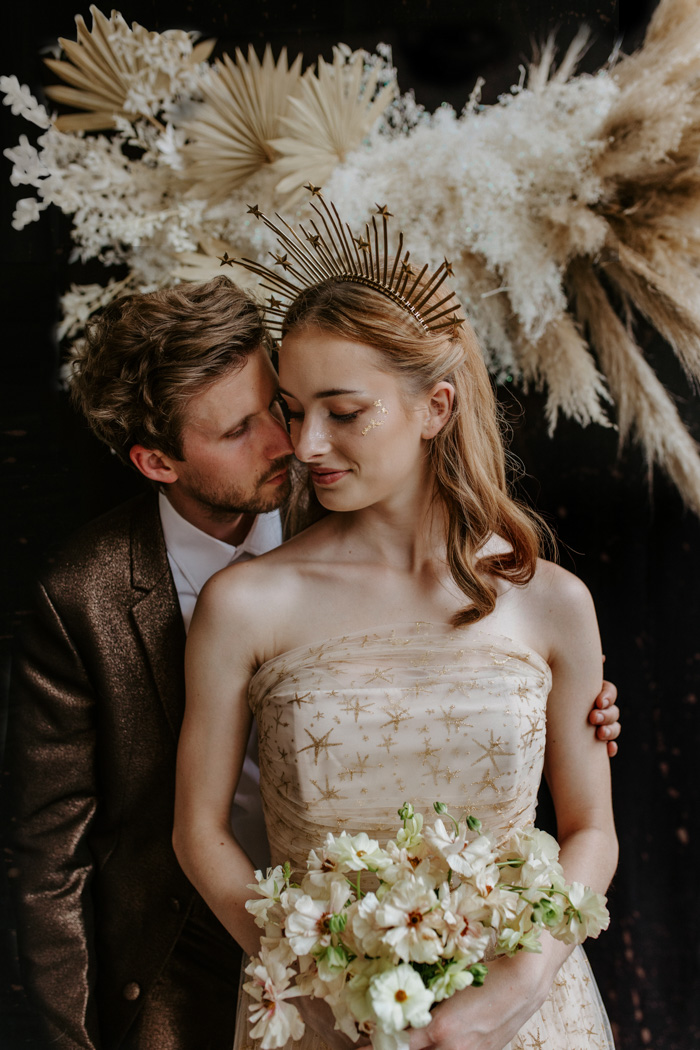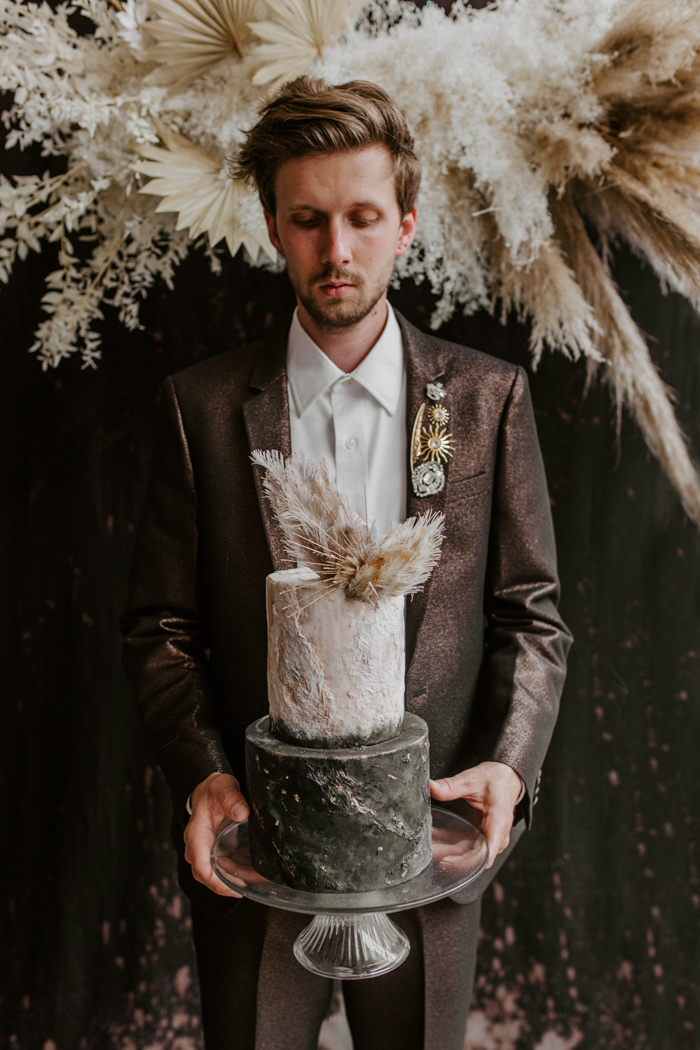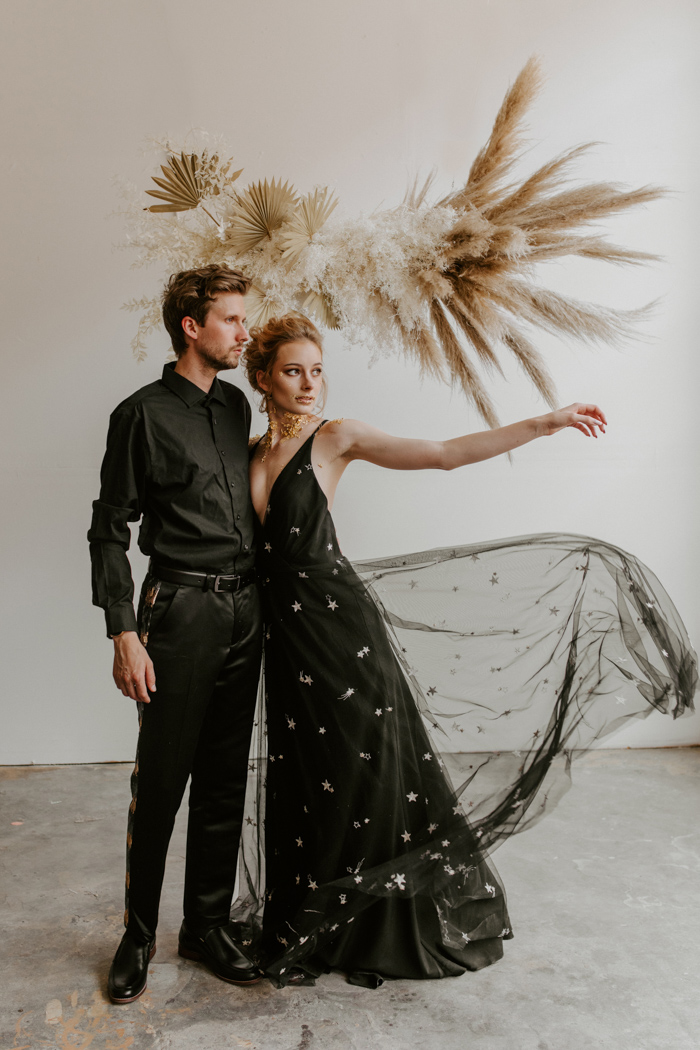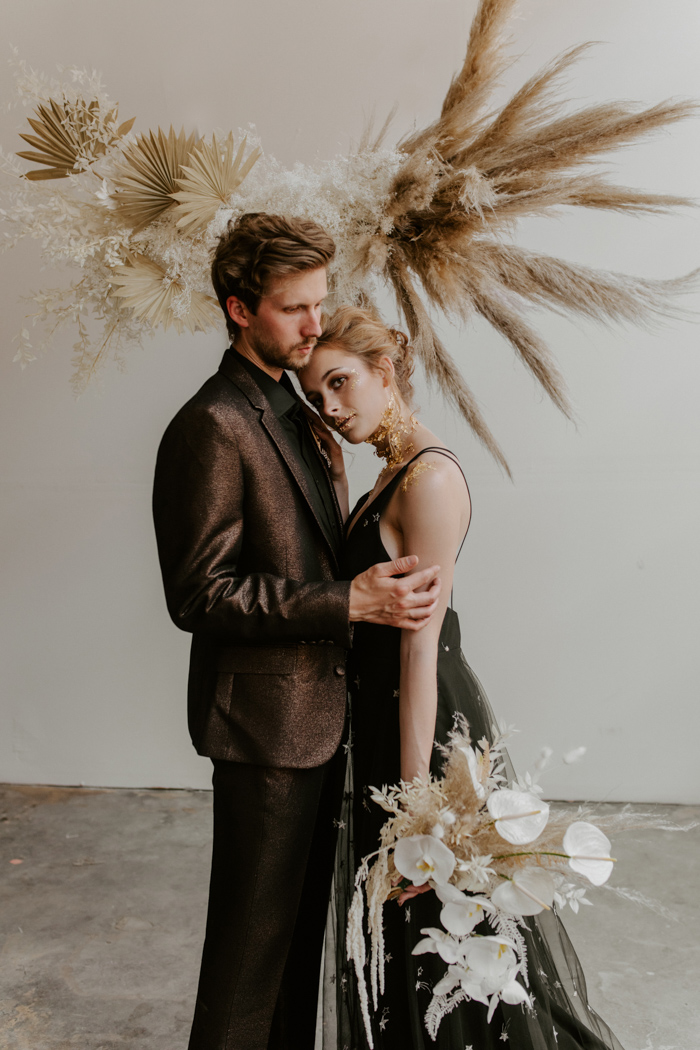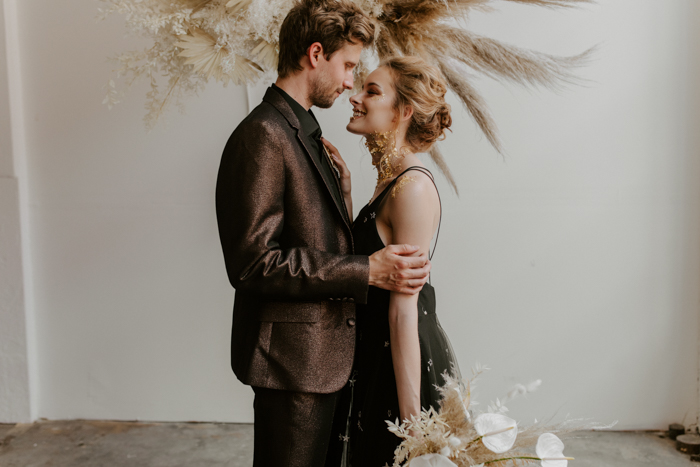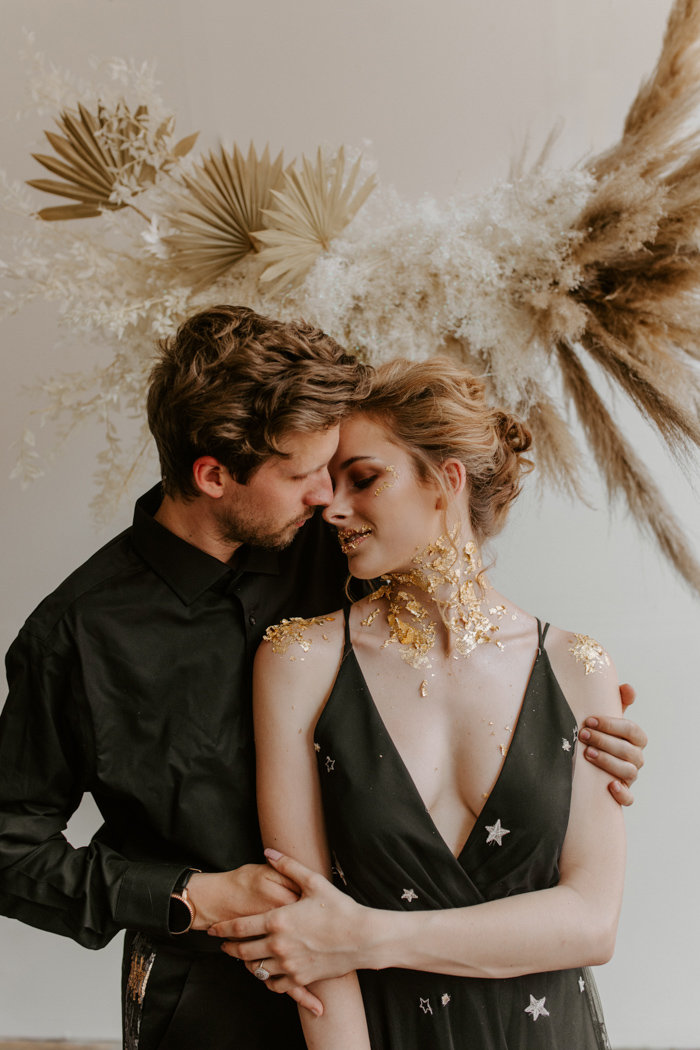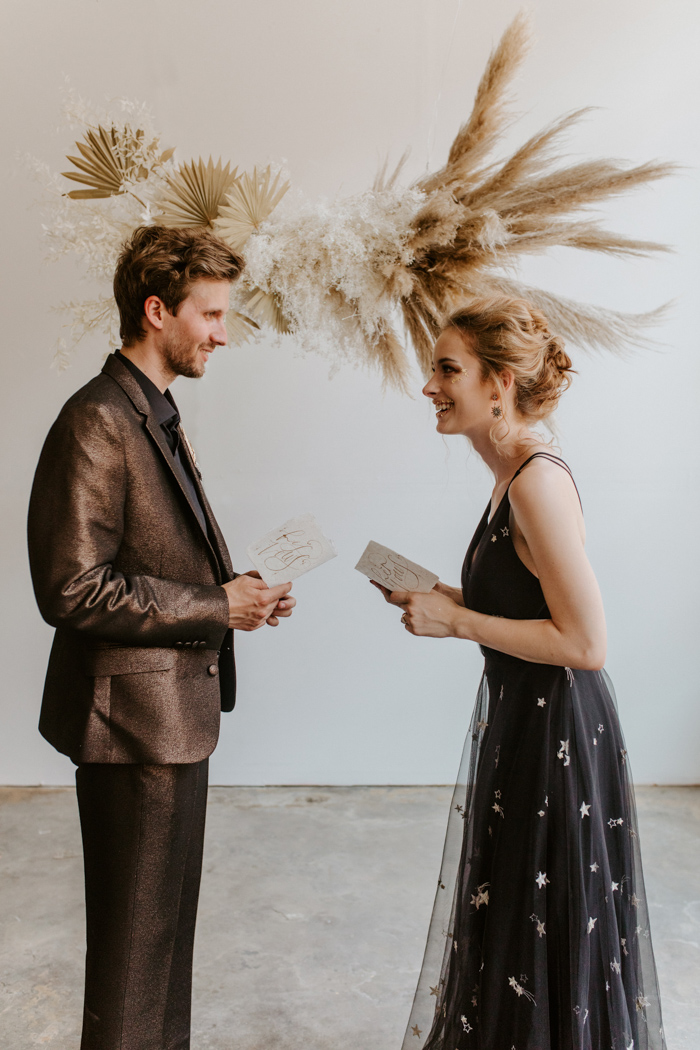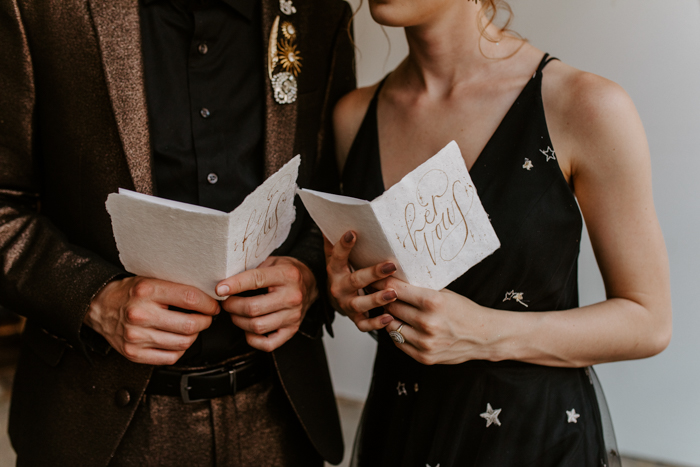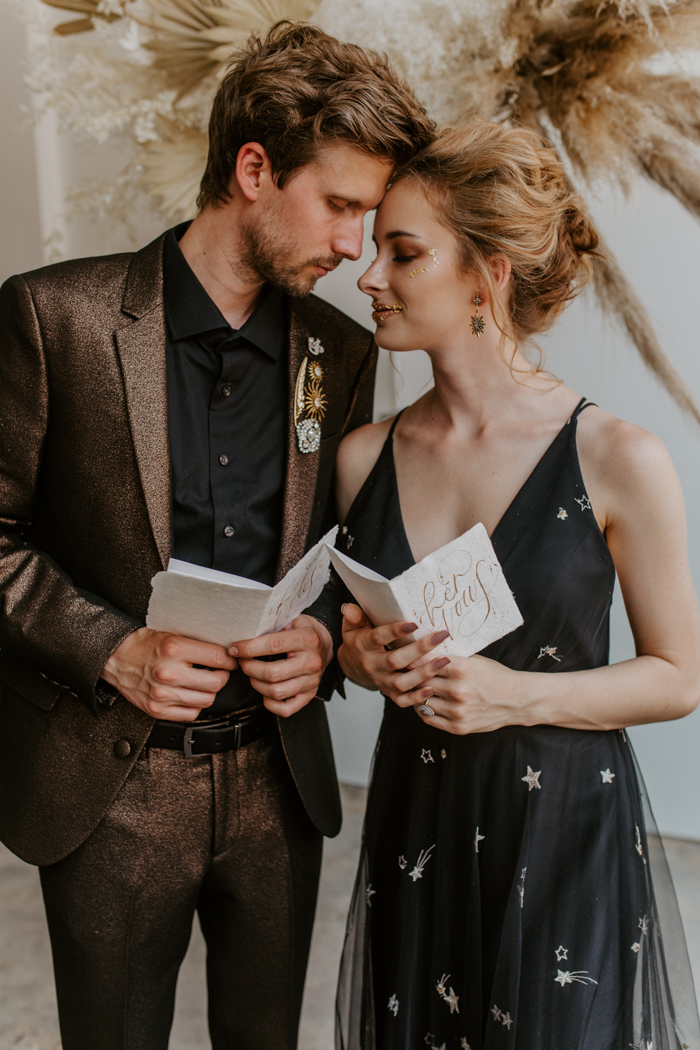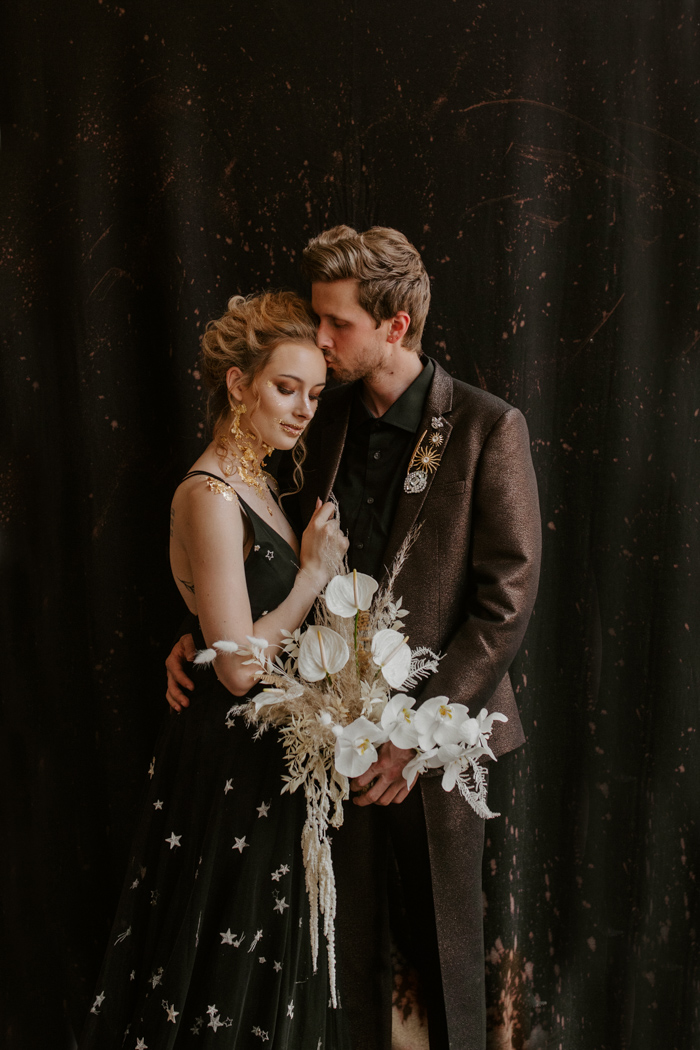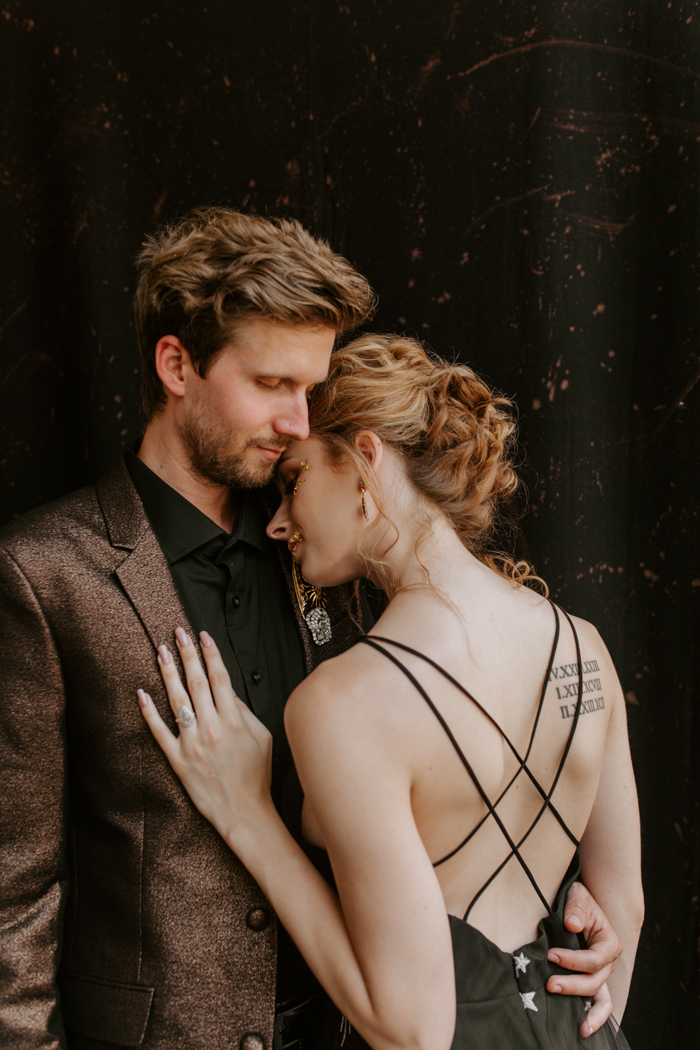 Many thanks to Love to the Core Photo for sharing this incredible celestial wedding inspiration! Want to see a real wedding with some seriously irresistible celestial vibes? We're starry-eyed over this rustic celestial wedding on a private Vermont farm!