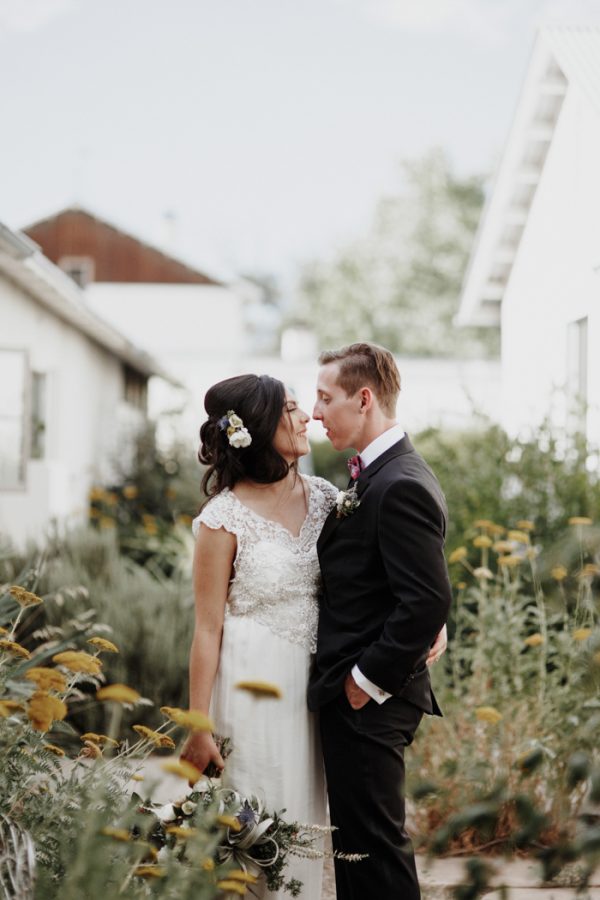 Since Joslyn wanted an elopement and Hans wanted all of their closest family and friends at their wedding, they chose historic New Mexico venue Los Poblanos for its ability to make even a large wedding feel like a natural, intimate elopement! The reception tablescapes and ceremony arch by Floriography were absolutely breathtaking and featured fresh fruit, tons of greenery, and luscious desert blooms. We love how Joslyn didn't mind getting her Anna Campbell gown a little bit sandy during their beachy post-ceremony portraits captured by Elizabeth Wells Photography.
The Couple:
Joslyn and Hans
The Wedding:
Los Poblanos, Albuquerque, New Mexico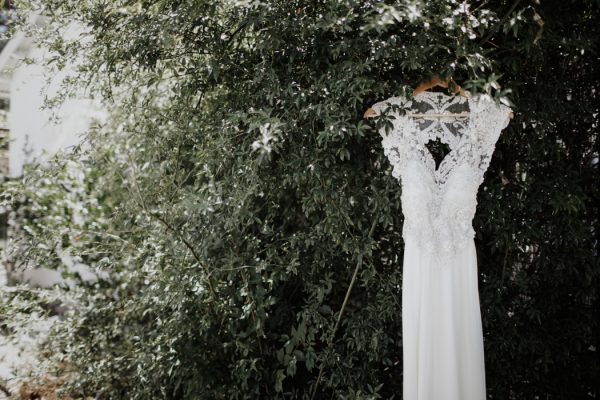 The most important thing to us while planning our wedding was ensuring it was a reflection of who we are and what we valued. Hans wanted a wedding with all his closest friends, family, and friends of the family. Joslyn wanted to make sure all their guests had a blissful time in a natural and effortless environment.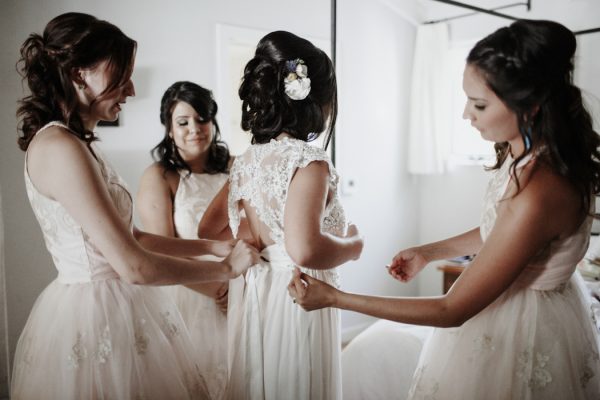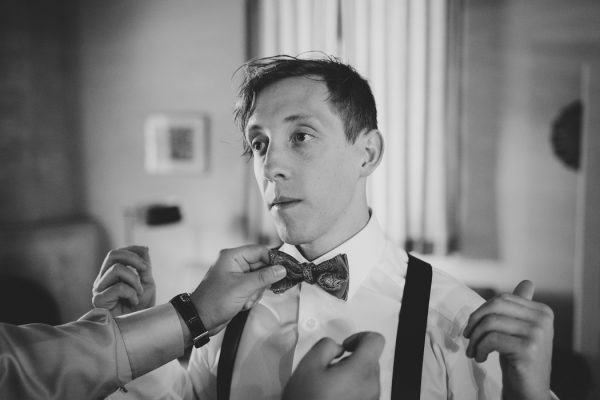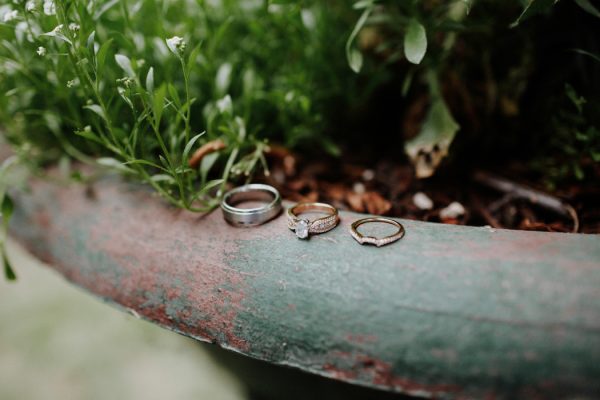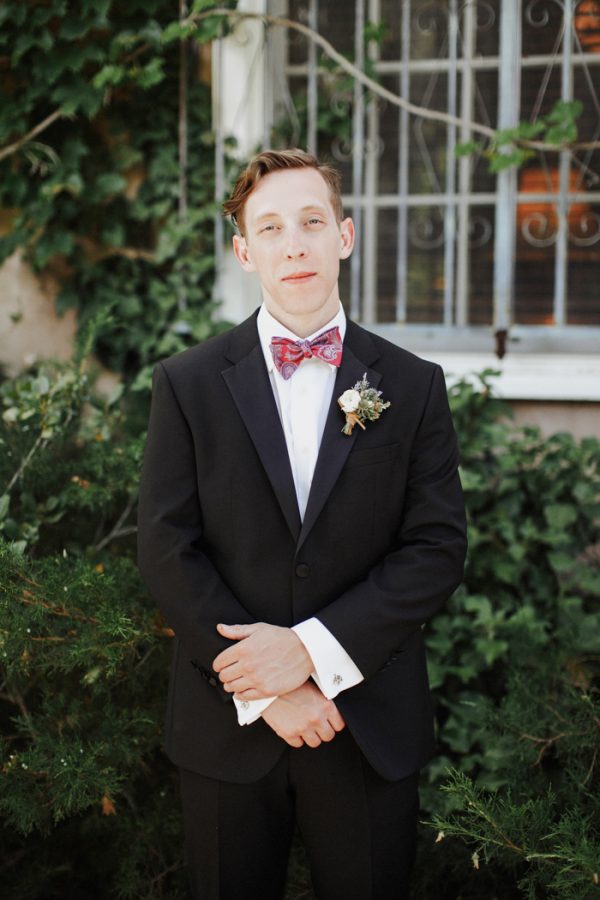 The wedding vibe was really left up to Joslyn to decide. She originally wanted to elope, but respected her husbands wishes to have a wedding. So to combine both, she kept the vibe simple and natural. She let the historic buildings and gardens speak for themselves and made sure they were the focus of the overall decoration. She didn't want to take away from the original charm and historic beauty of the venue.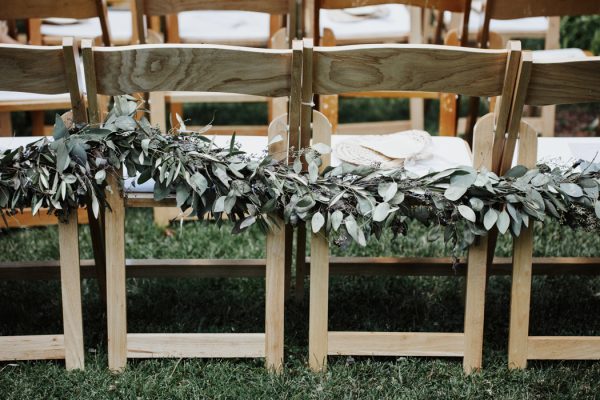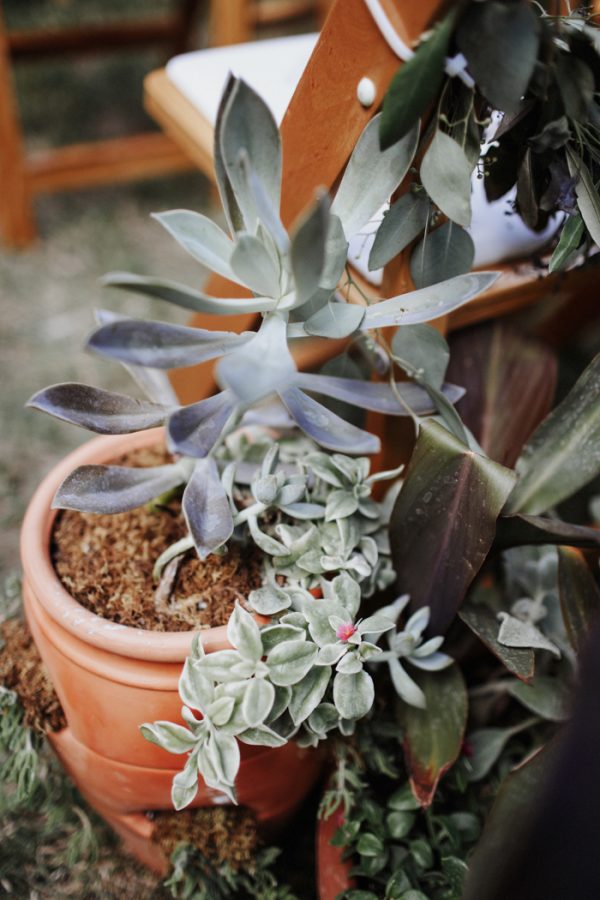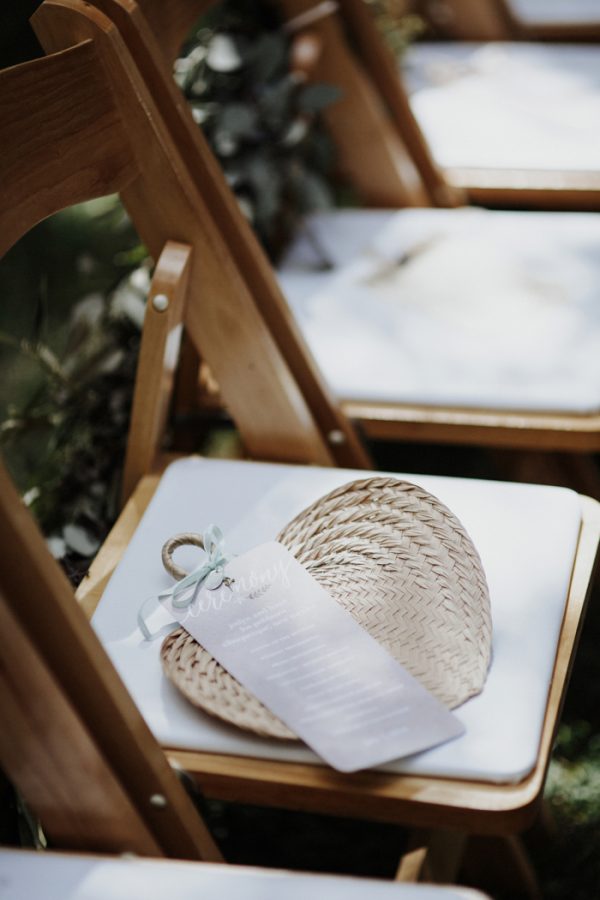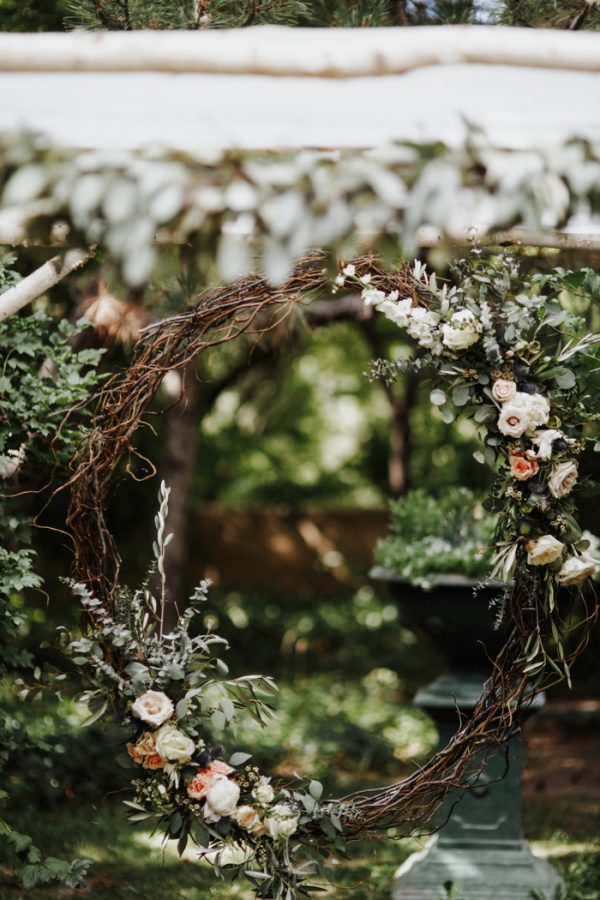 We didn't really have any set wedding colors. The colors of the garden really inspired our choices for attire and flowers. Joslyn wanted all flowers to be in their natural colors. If a desert flower wanted to bloom bright red, it'll be bright red, if it bloomed a pale yellow, it'll be pale yellow.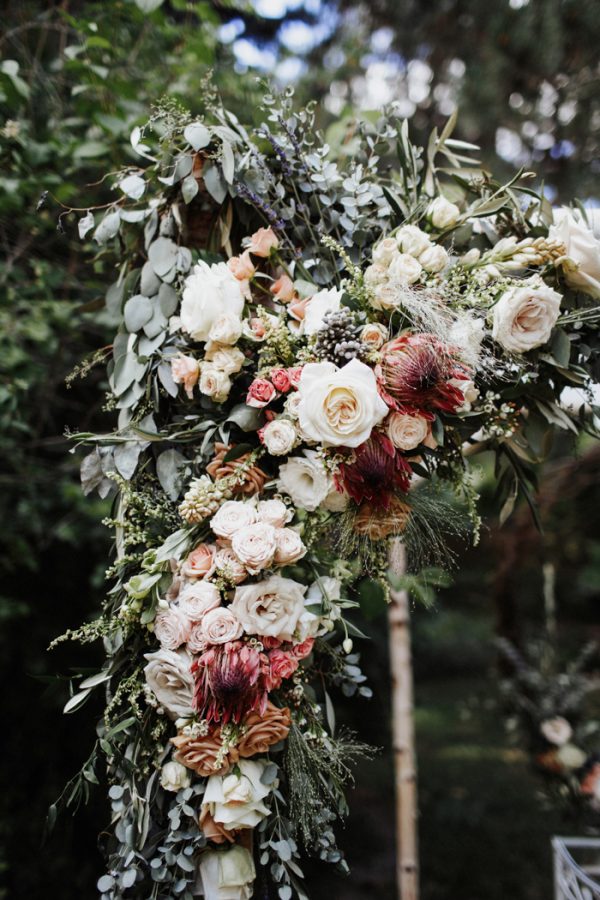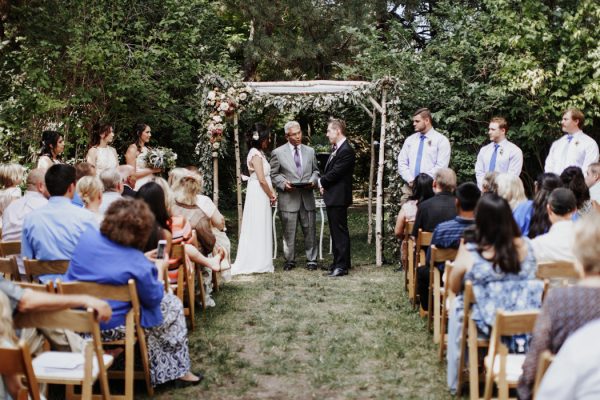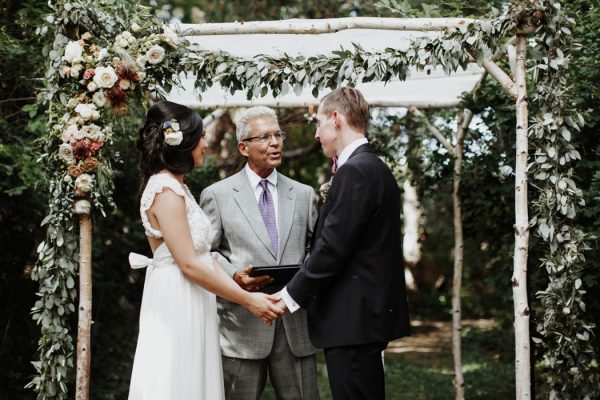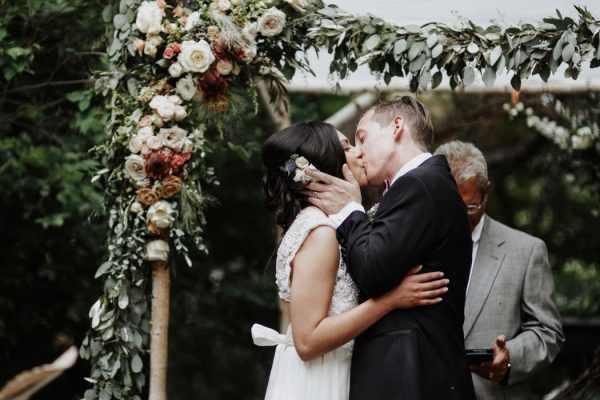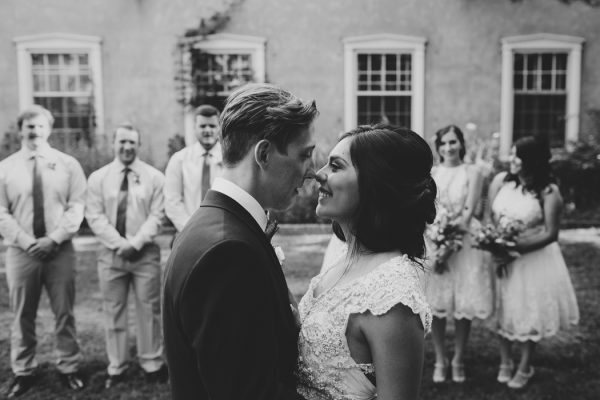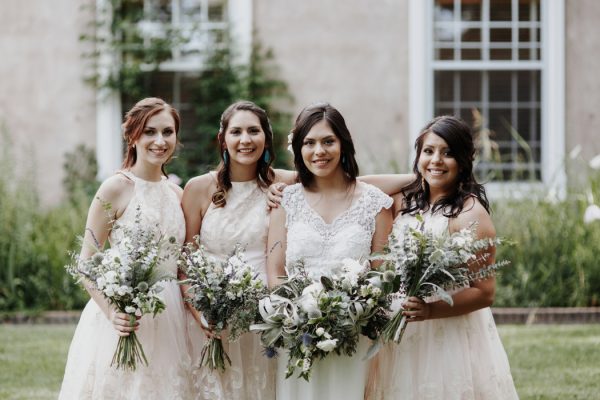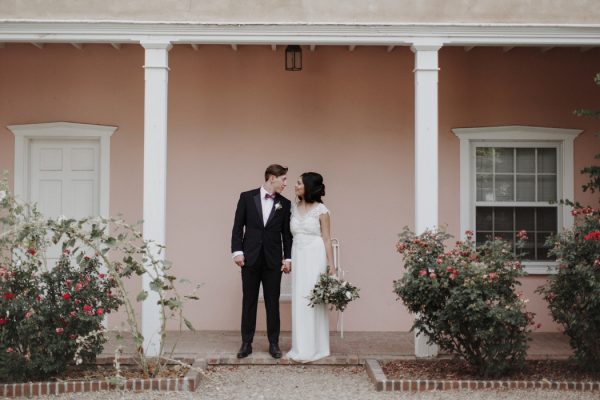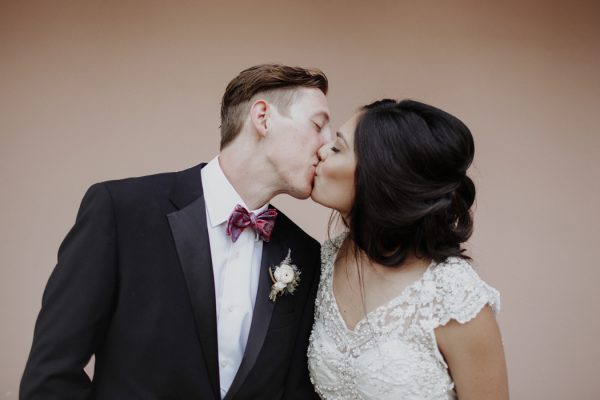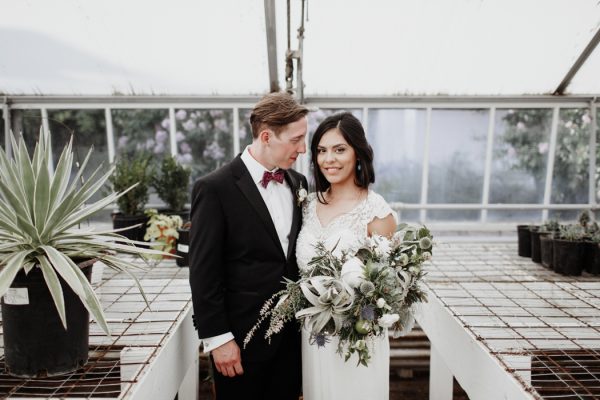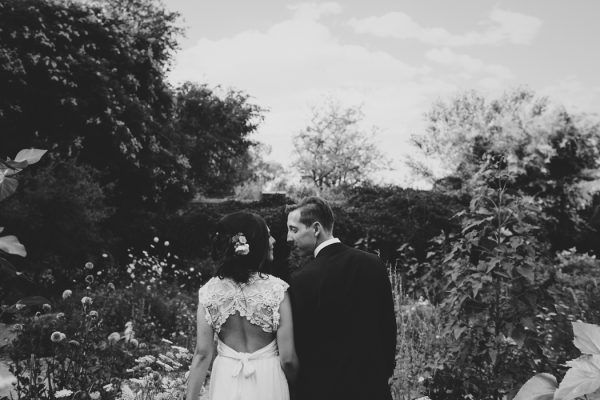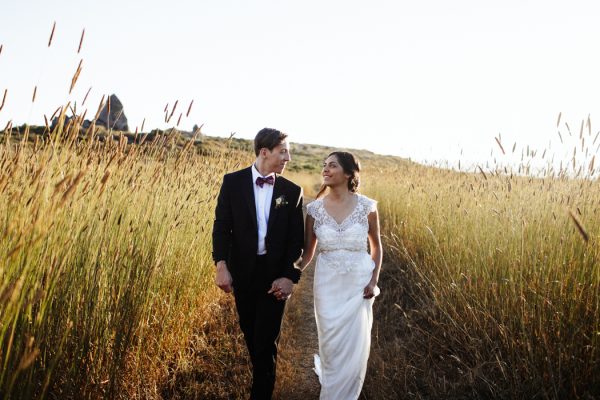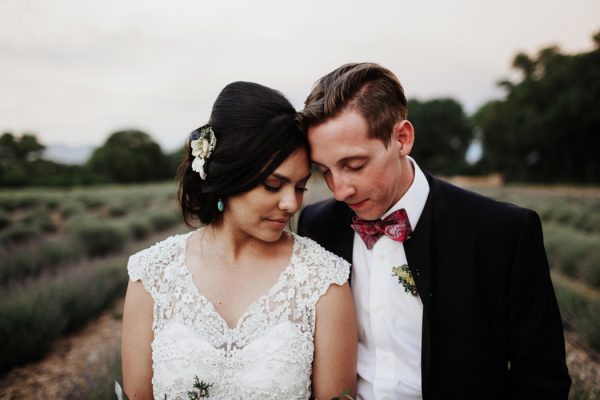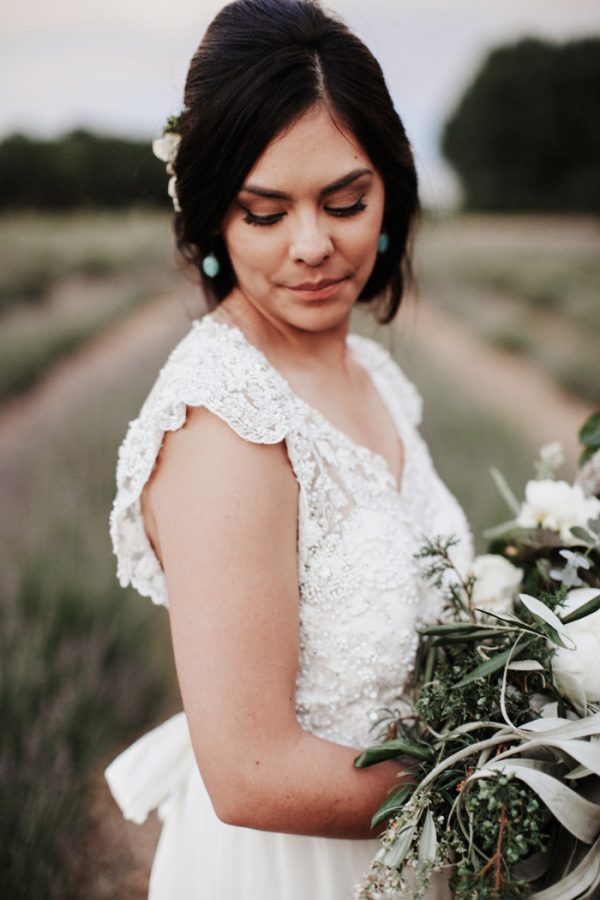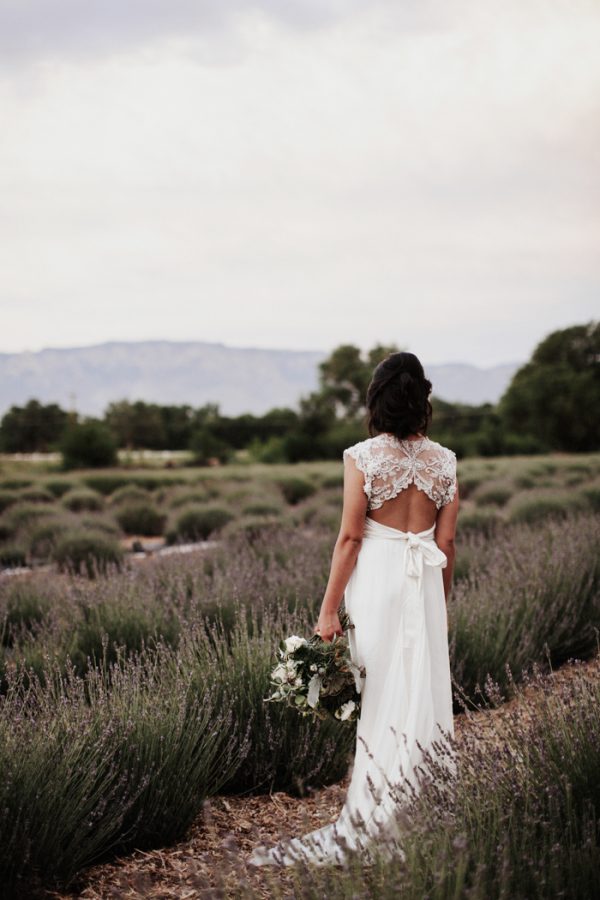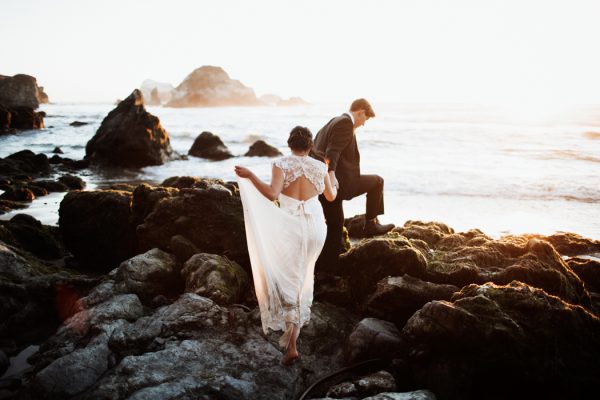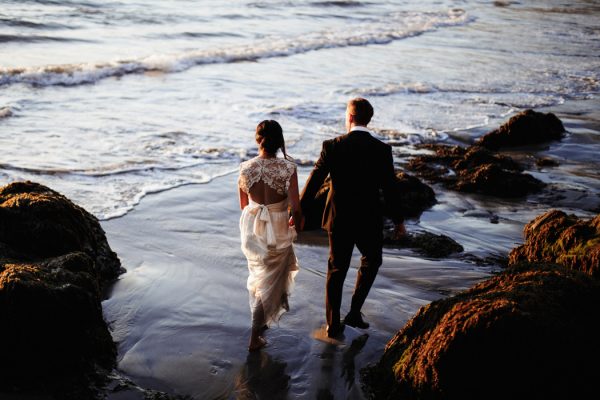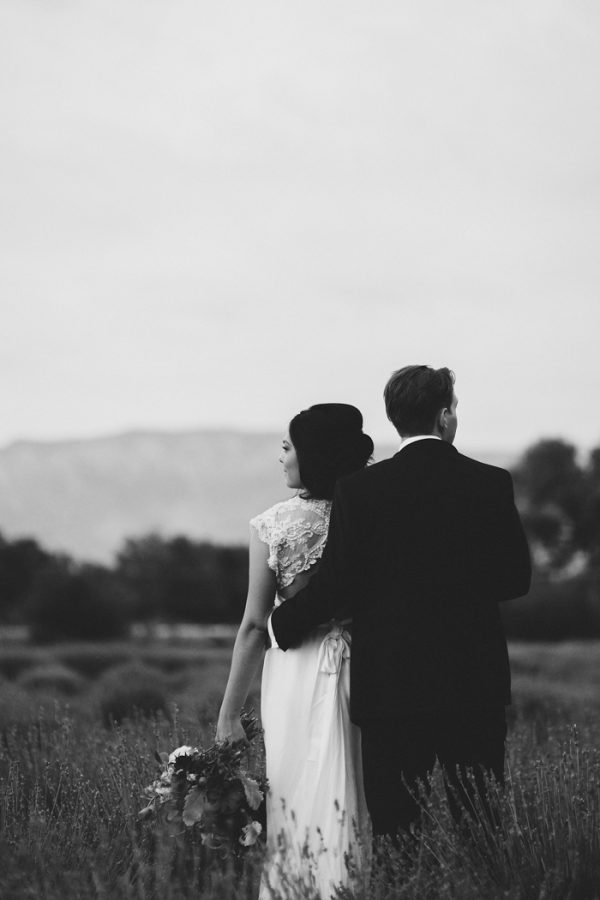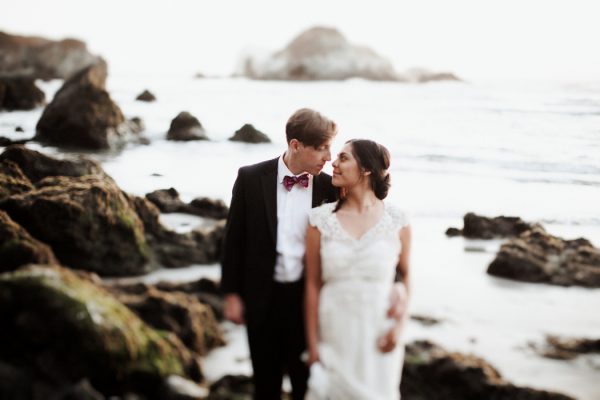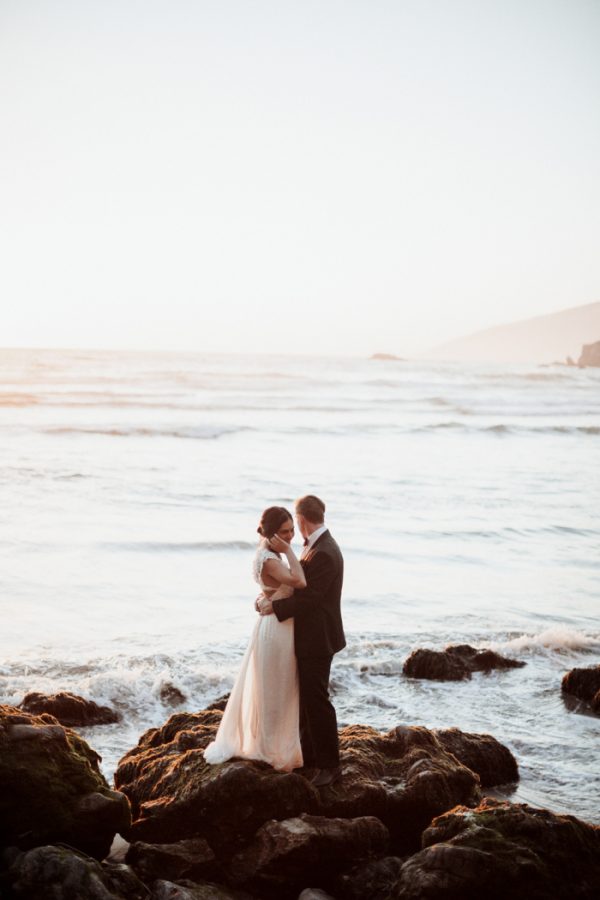 Our photographers Beth and Scott Wells were simply amazing. They are professional, kind, and a lot of fun to work with. Joslyn had her pictures taken by Beth before and when she got engaged she didn't hesitate to let Beth know so they could get excited about working together again! Beth and Scott didn't impose on our ceremony or guests' experience. They were really respectful to everyone and returned any pieces they wanted to get pictures of (the dress, rings, flowers, etc) in a timely manner. They set really clear expectations about what they wanted to do next or where they wanted to take pictures next. They kept everyone organized and helped make sure everyone was were they should be when they should be.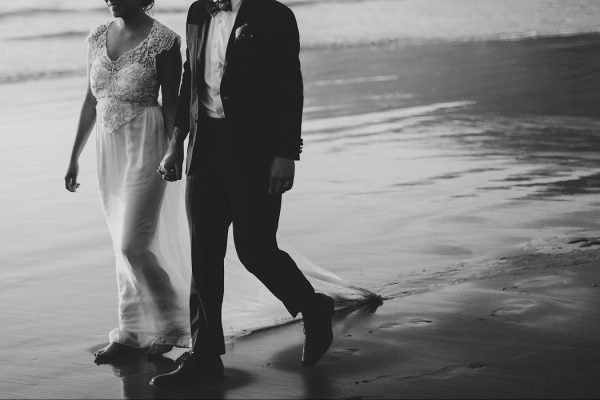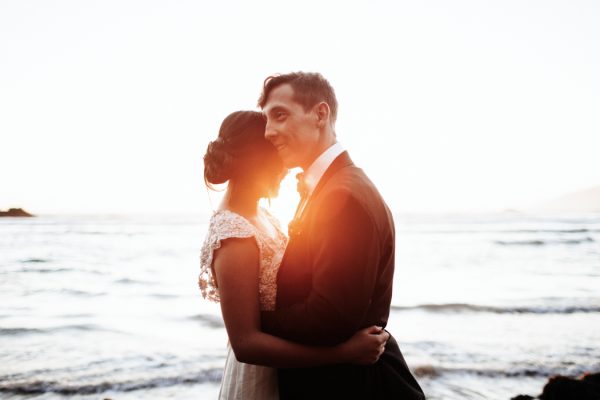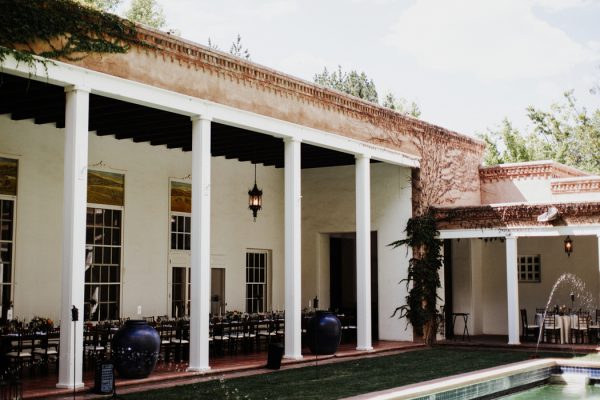 The most memorable part of the day has to be when our Best Man and Maid of Honor got up to deliver their toasts. Even though both talks were written less than 24 hours prior, and for the Maid of Honor less than 15 minutes prior, they were heartfelt and perfect. Jeff, our Best Man delivered a toast with nostalgia and words of advice. Jacynthe, the Maid of Honor, delivered a tear-jerker that had both families in tears, of happiness of course.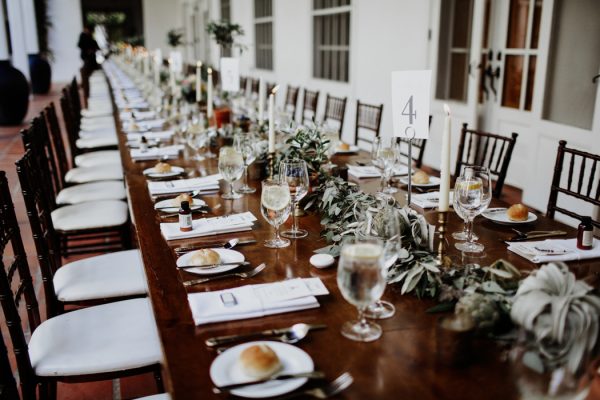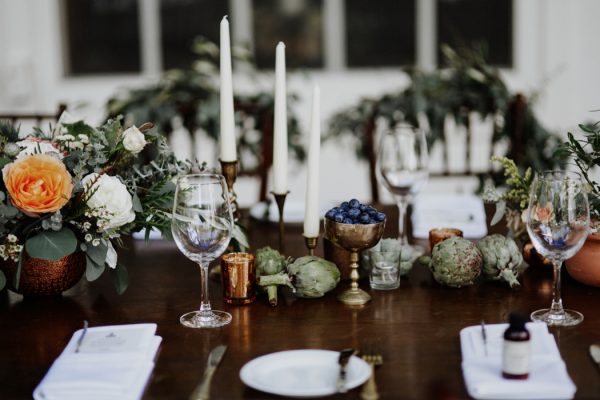 Allow your vendors to make executive decisions. If you have every detail planned out right down to the way the napkin HAS to fold, you might be too stressed out the day of the wedding and miss all the small things that happen. Joslyn allowed her vendors to be creative and unleash their eye for design and it was perfect!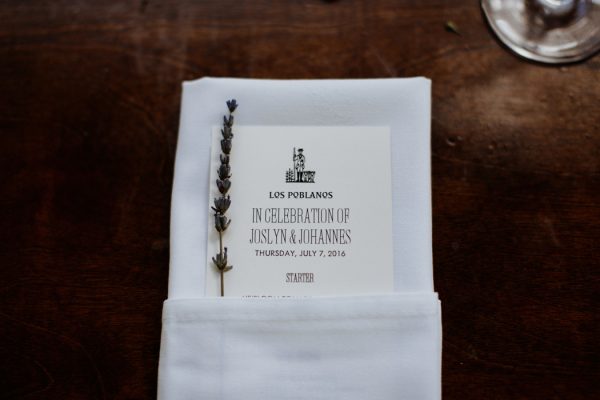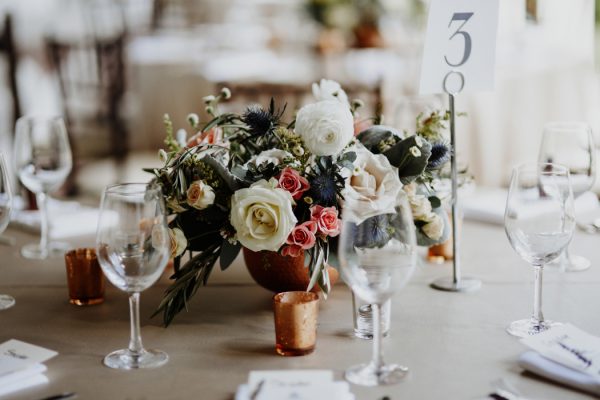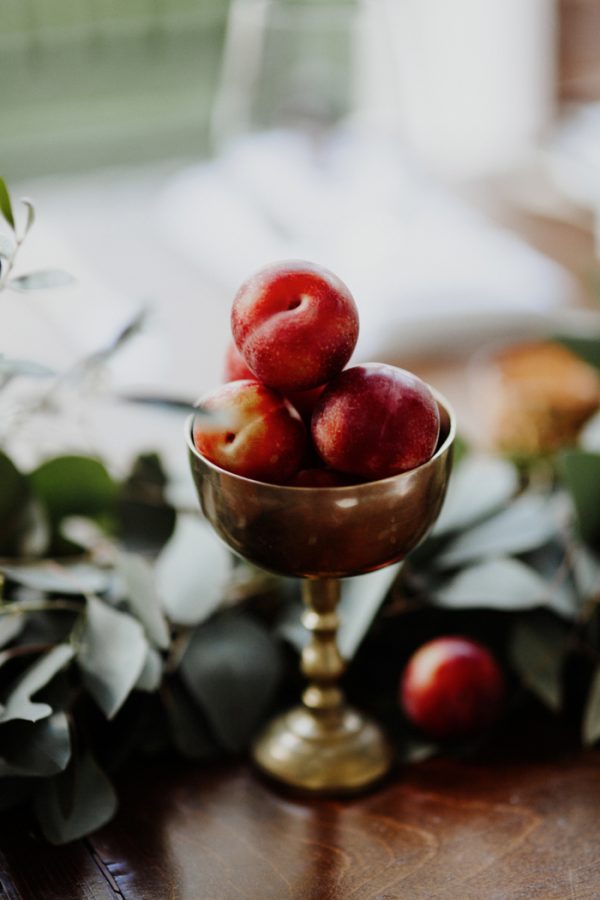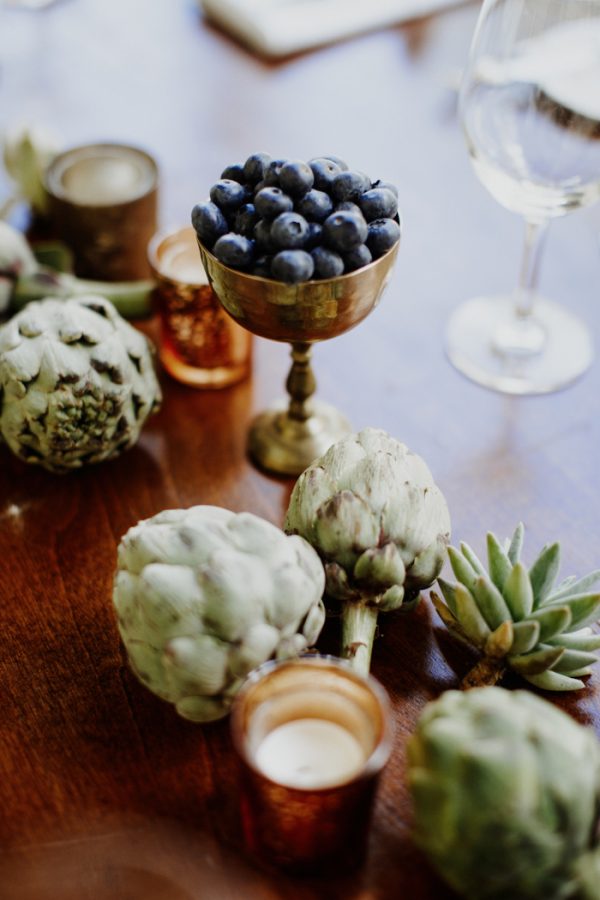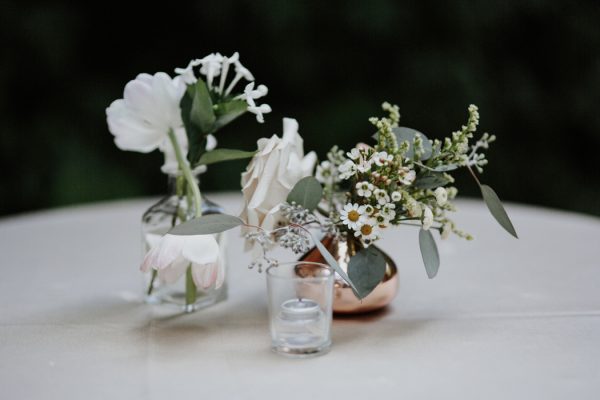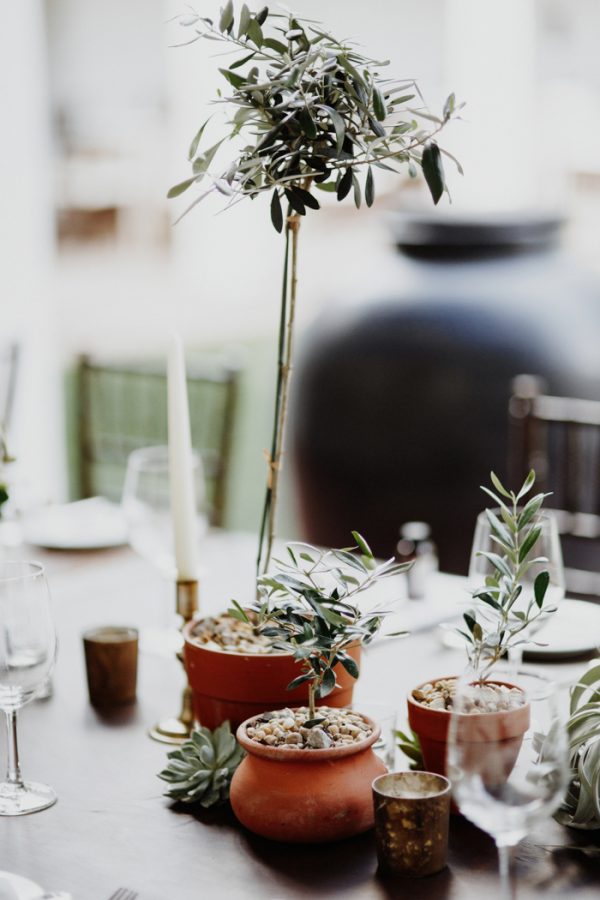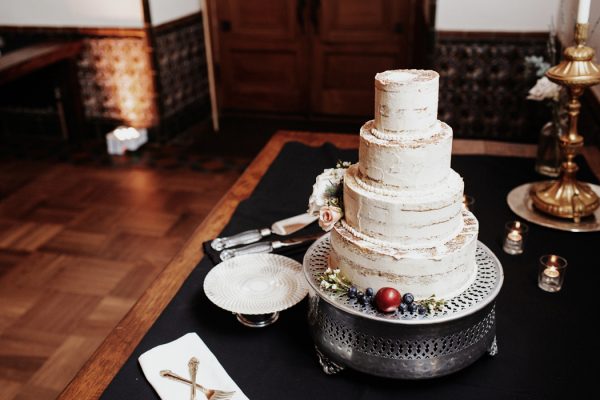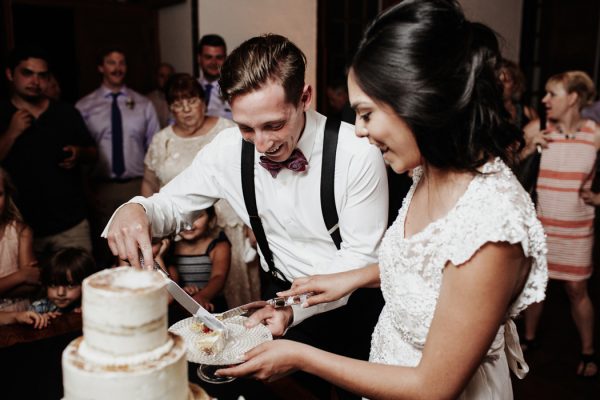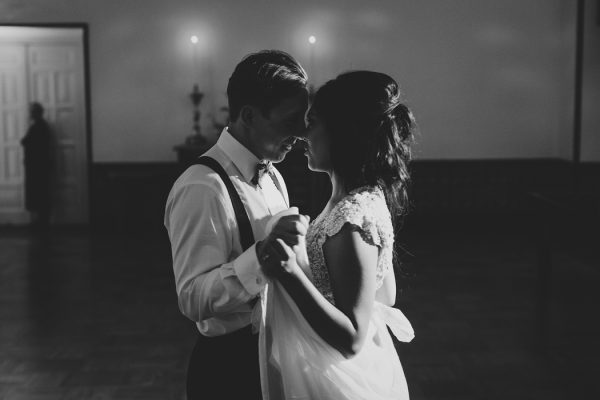 Congratulations to Joslyn and Hans, and a big thanks to Elizabeth Wells Photography for sharing their wedding with us. Want more historic wedding venue inspiration? Then you've got to see this quirky Missouri wedding at Historic Firehouse No. 2!