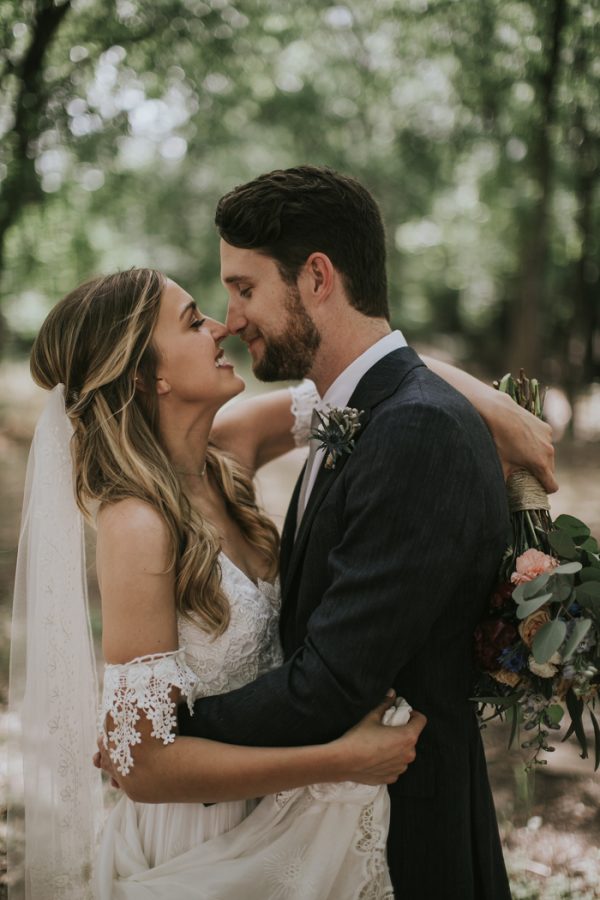 When planning a wedding, it's good to think of what the most important aspects of your wedding day are to you and your fiancé – like family, friends, and tacos! Sarah and Ty's industrial Brik Venue wedding was full of romance and personal touches that were unique to the two of them. With their favorite people and favorite food at their wedding, Sarah and Ty were ready to celebrate and party. There was so much joy and sweet, in-between moments, and Jordan Quinn Photography captured every bit if it!
The Couple:
Sarah and Ty
The Wedding:
Brik Venue, Fort Worth, Texas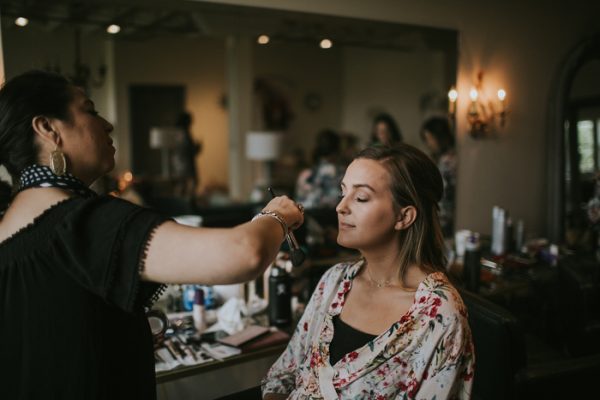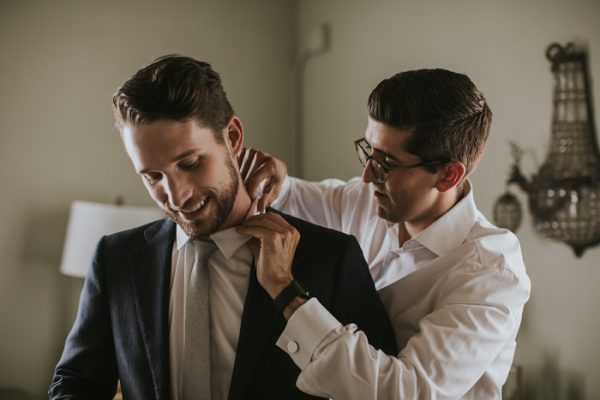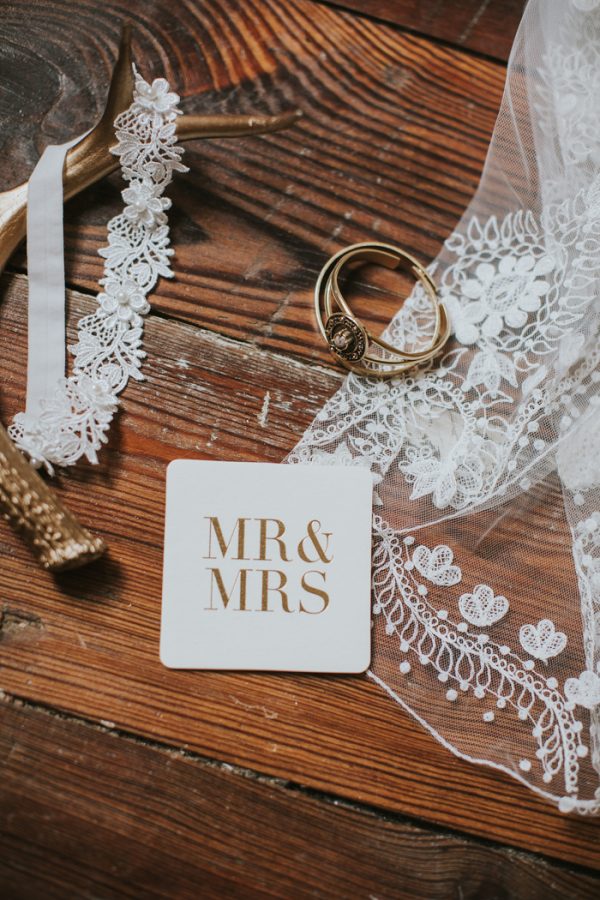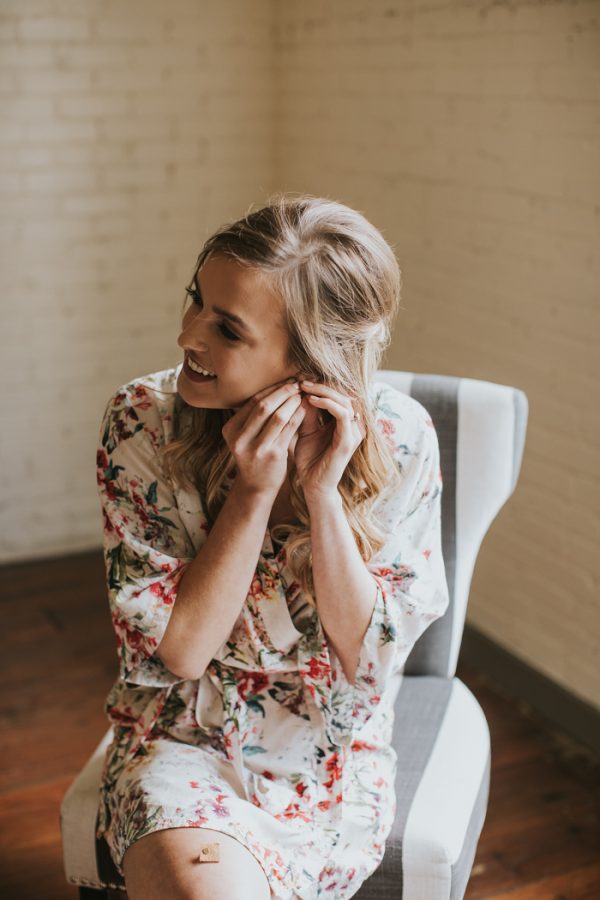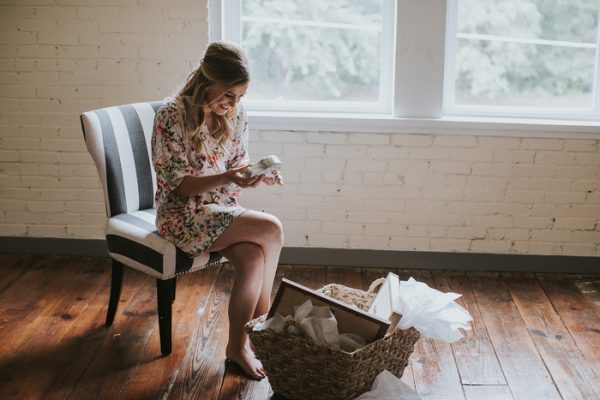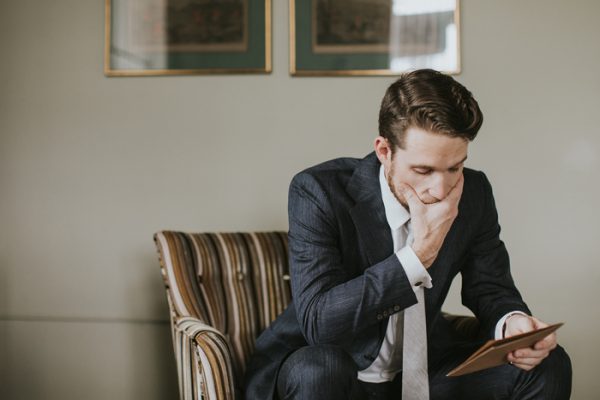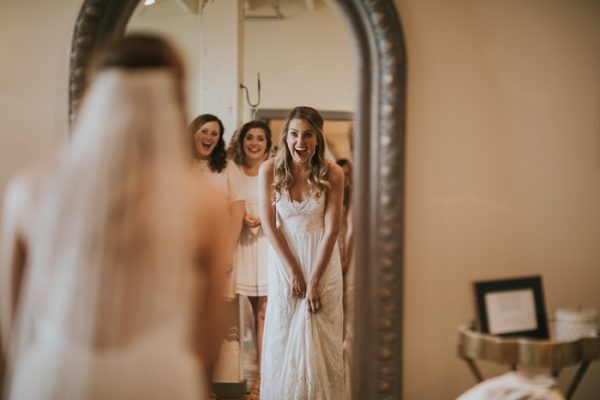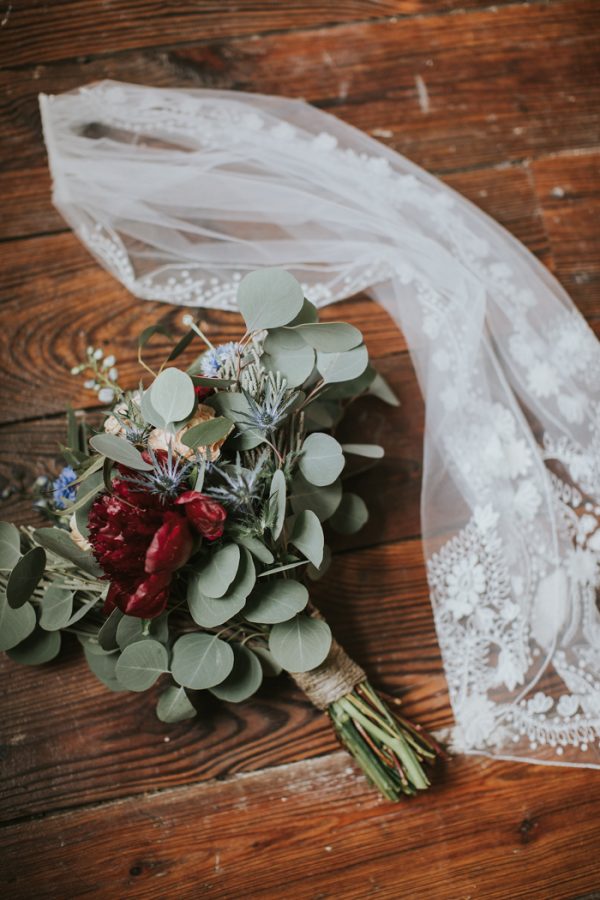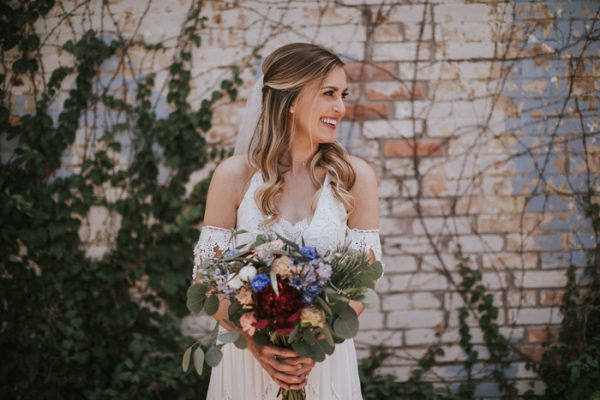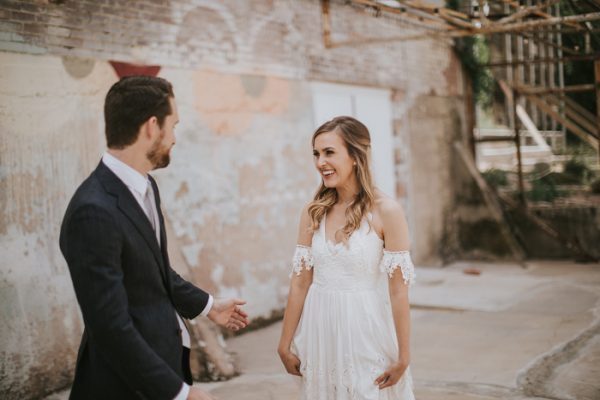 Our first look was an extremely last minute decision for us – all along we thought we wanted to preserve that moment when I was walking down the aisle. But after a lot of folks recommended doing a first look, we decided it was a good idea! We wanted to be able to have more time for pictures of the two of us, and more time on the dance floor. I absolutely loved it – I had a lot of nervous energy as we were getting ready, but after seeing Ty, all of that faded away and I was able to just be excited and enjoy the moment! Ty felt like it was the culmination of everything we had been working on and towards, and set the tone for the day that we were in it together.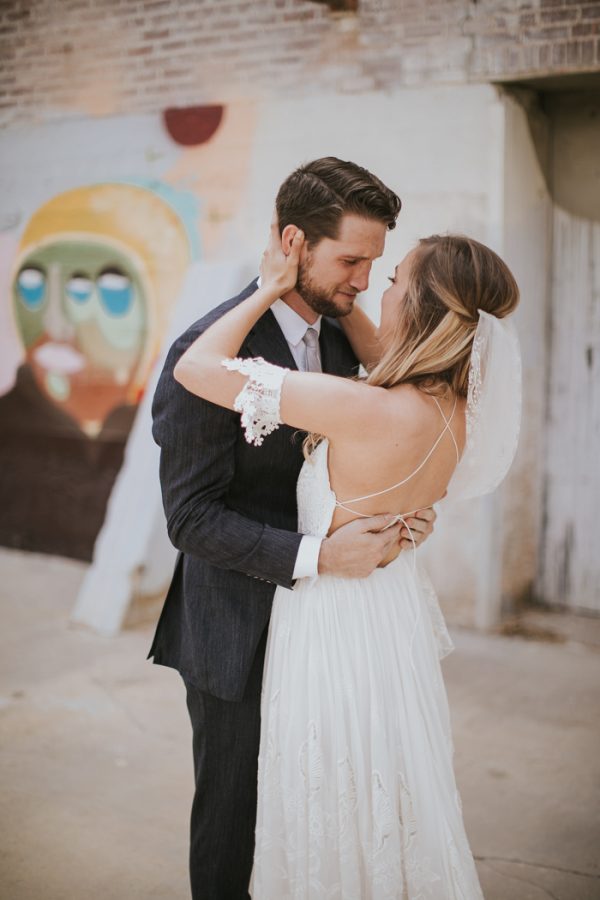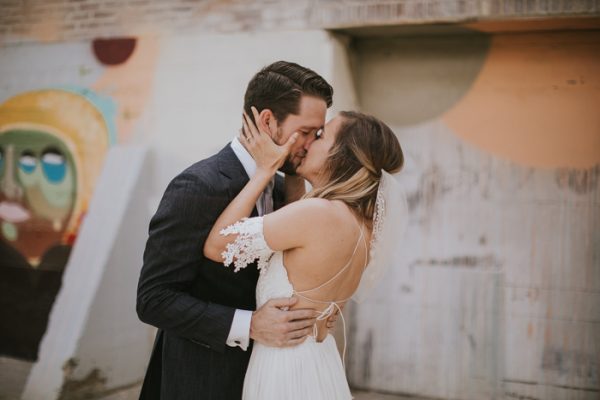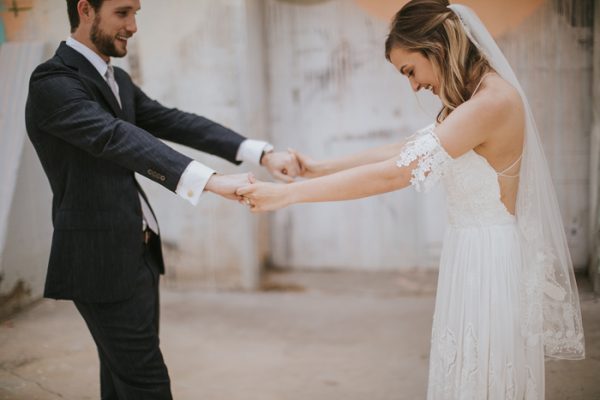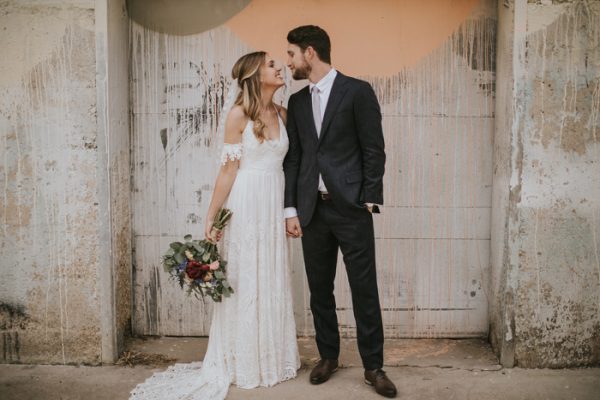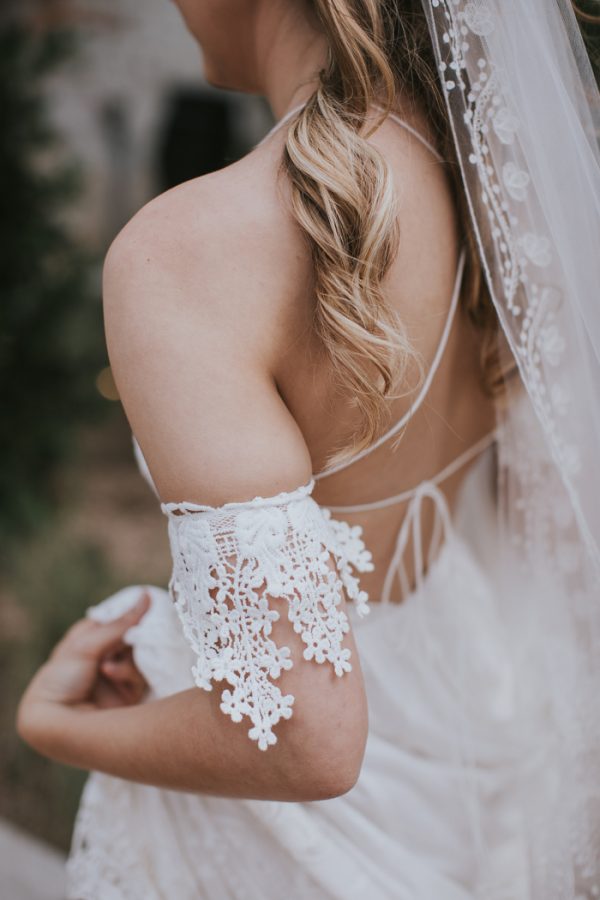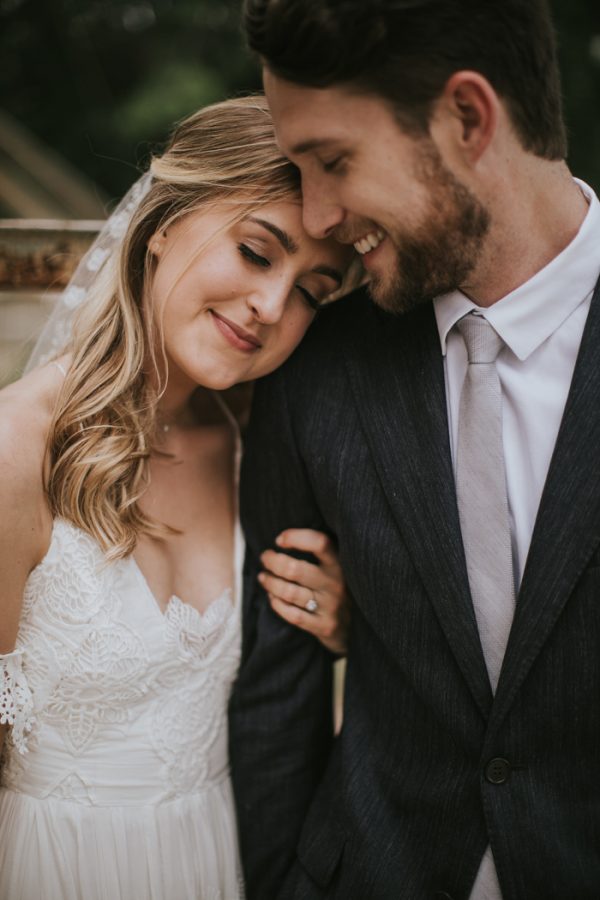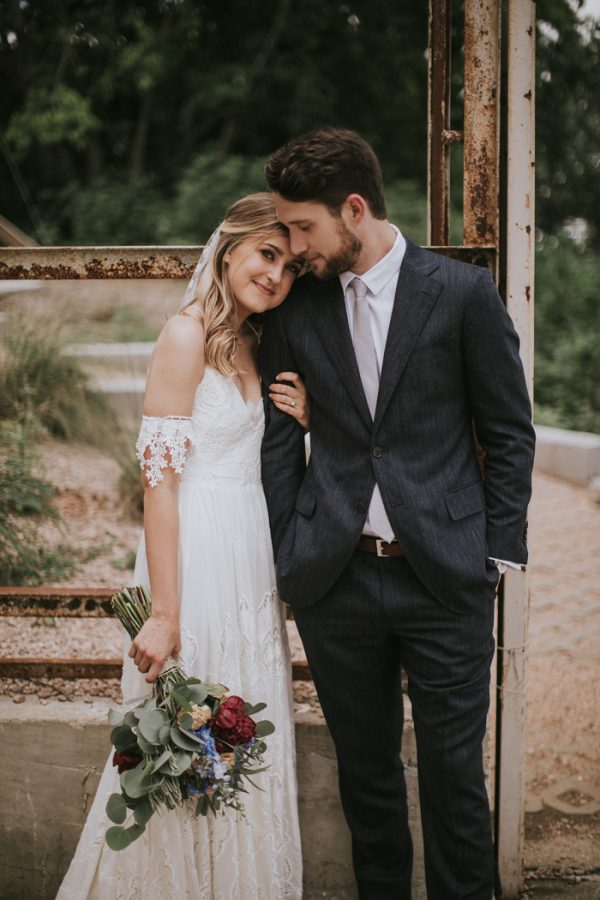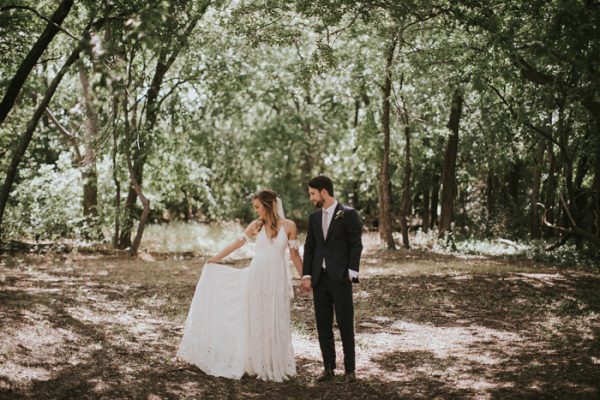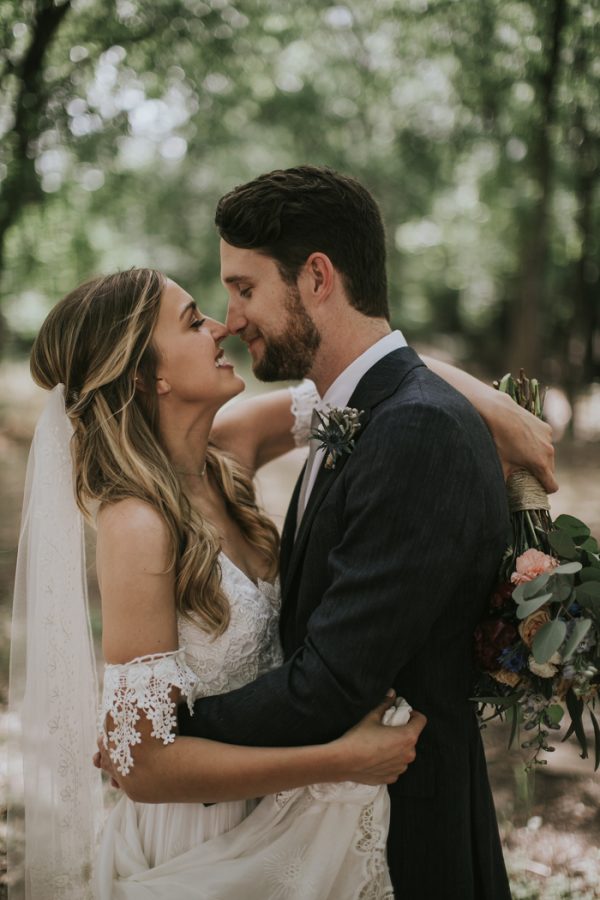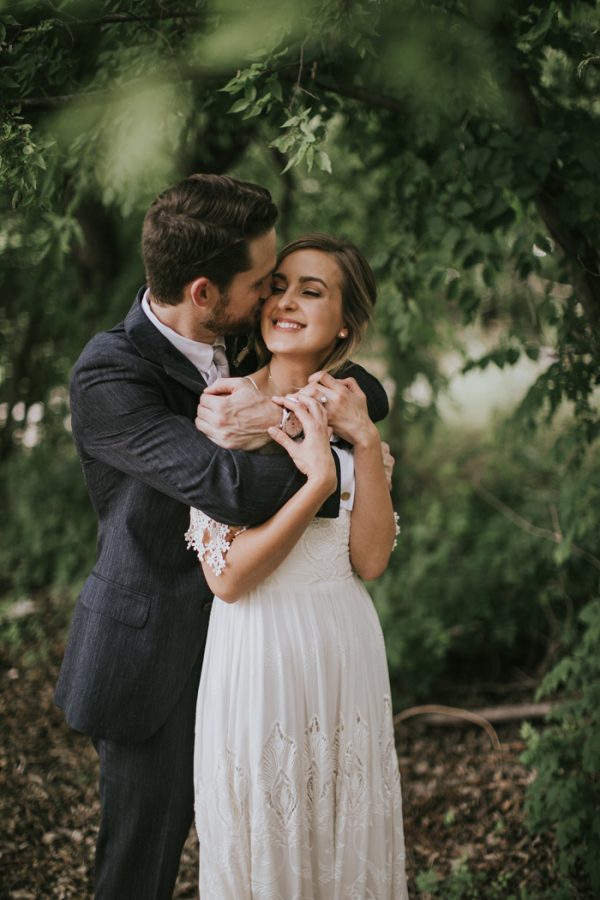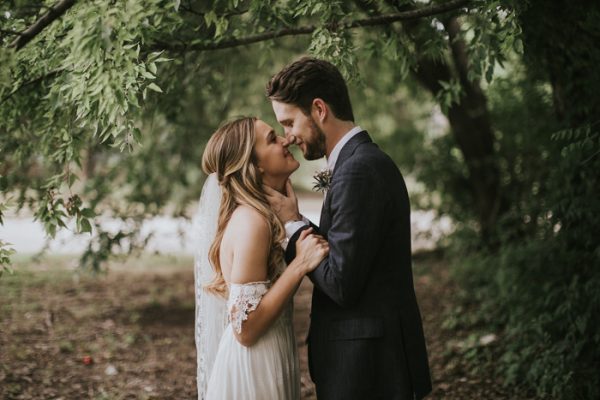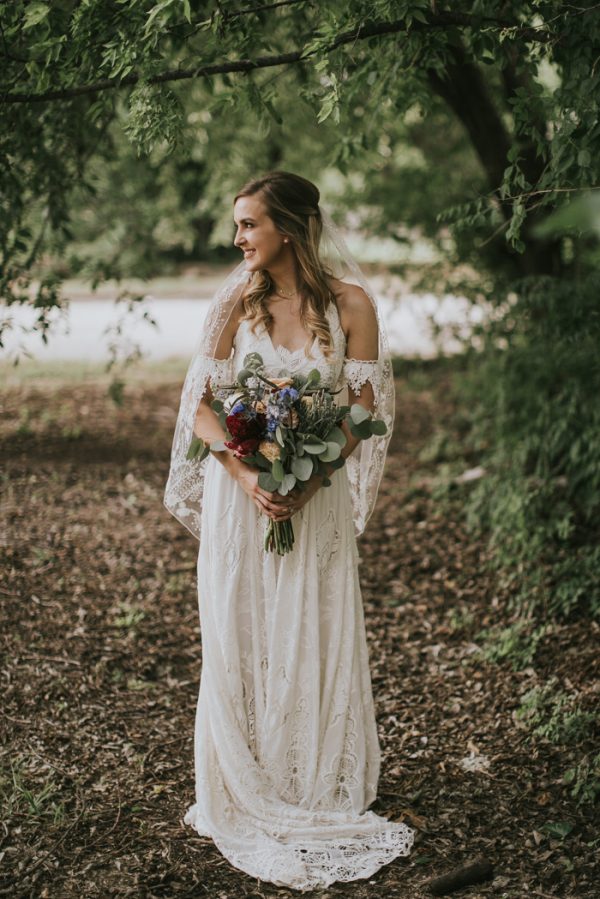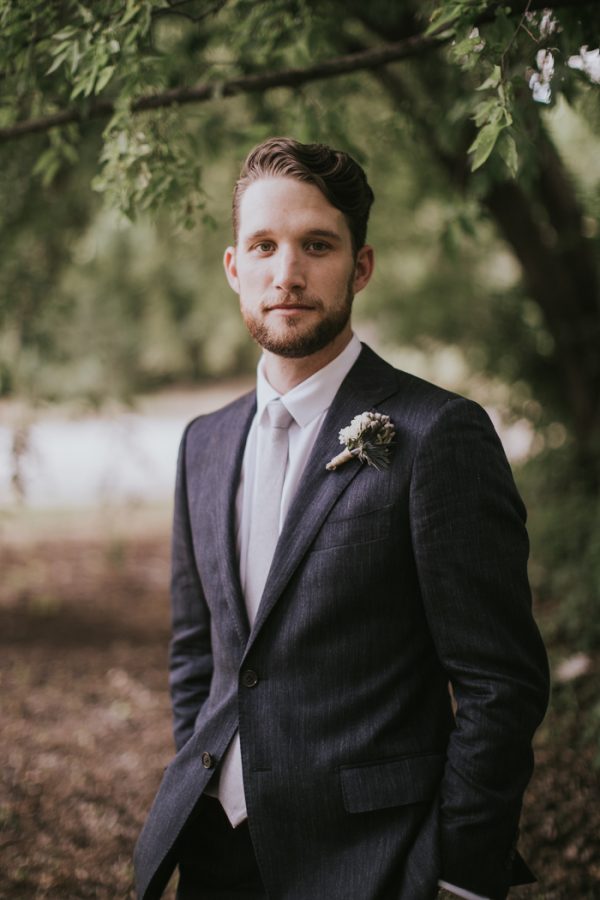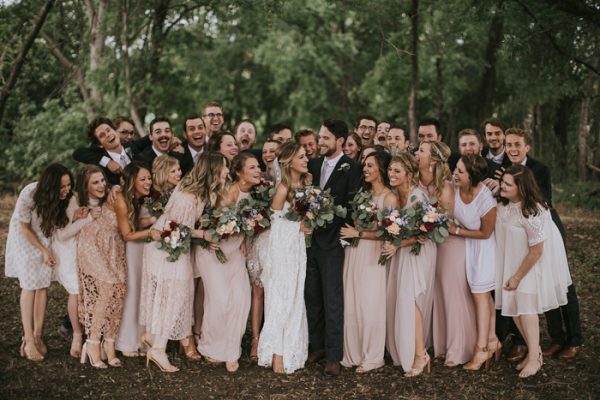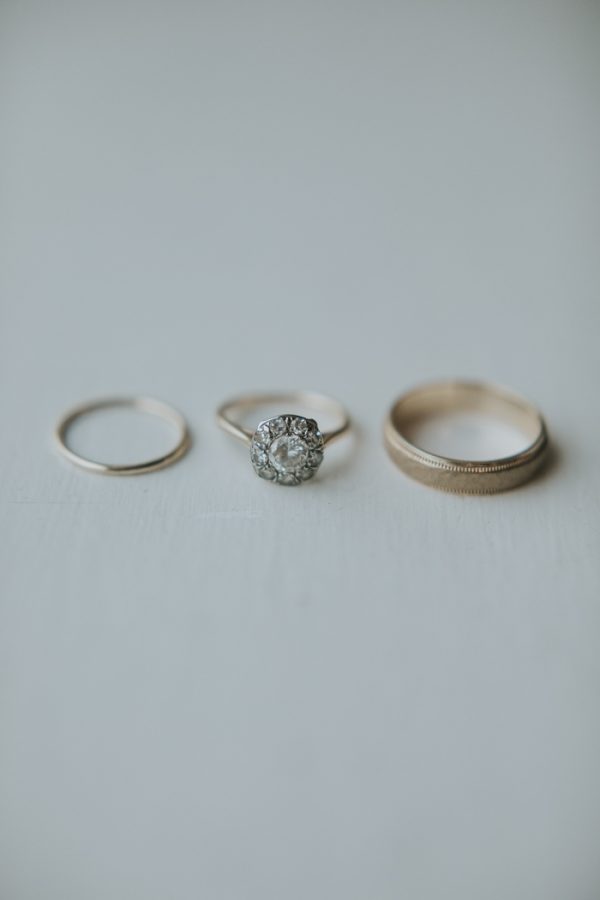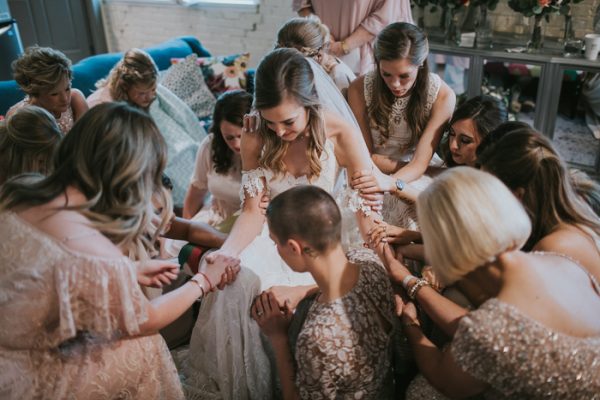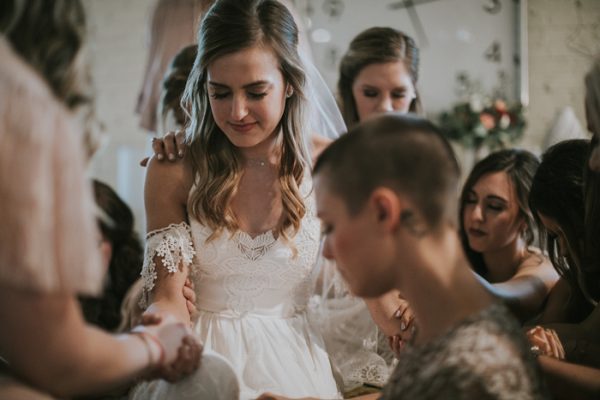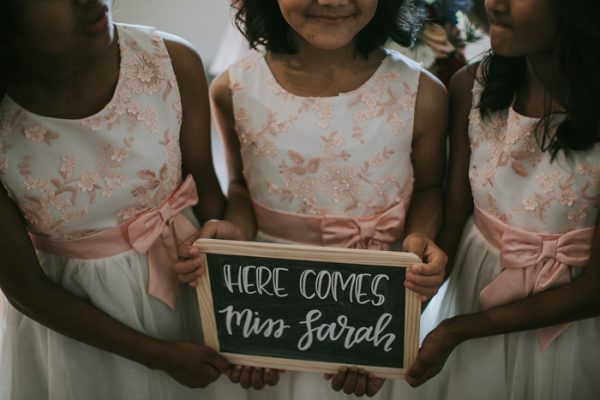 Our wedding ceremony had a lot of personal touches! For the processional we had a live band that was made up of my brother, Ty's sister, one of Ty's groomsmen, and one of my bridesmaid's husband! As well, Ty and I both work for a non-profit called The NET and run an after school program for refugee kiddos from all over the world that are here in our city. Three of the girls in our program were our Flower Girls and two of the boys were our Ring Bearers! They held little signs that Ty's sister made that said "Hey Mr. Ty" … "Here comes Miss Sarah!"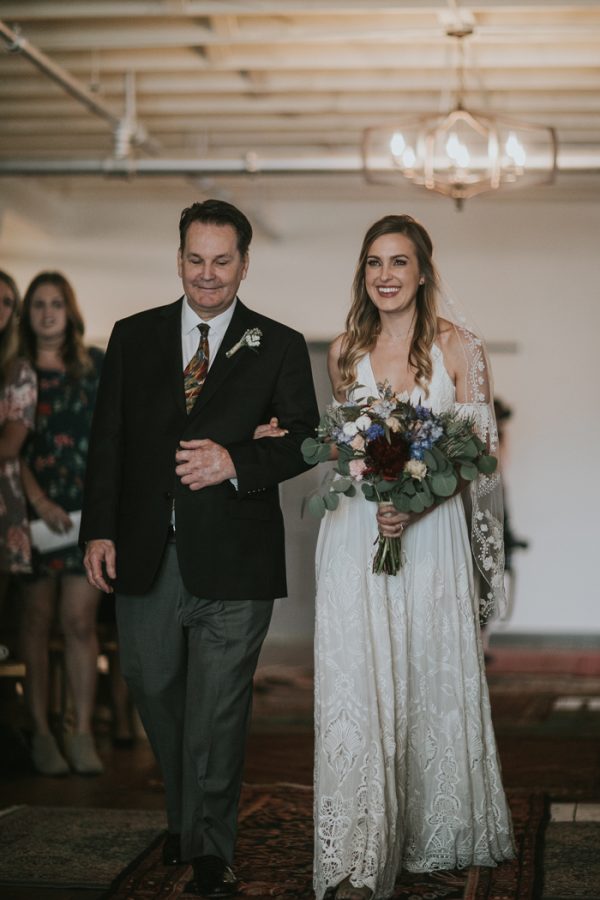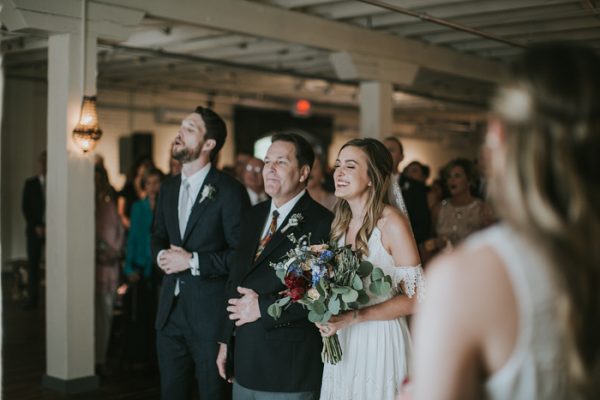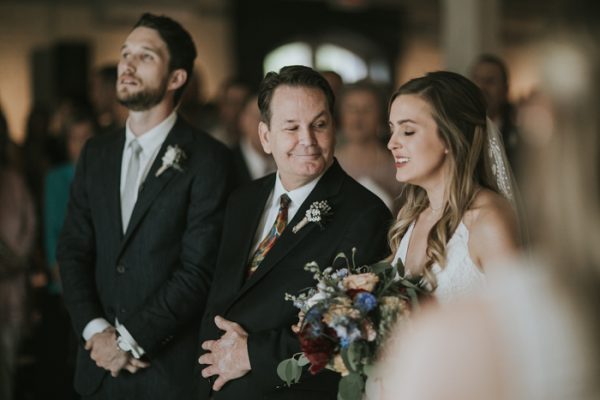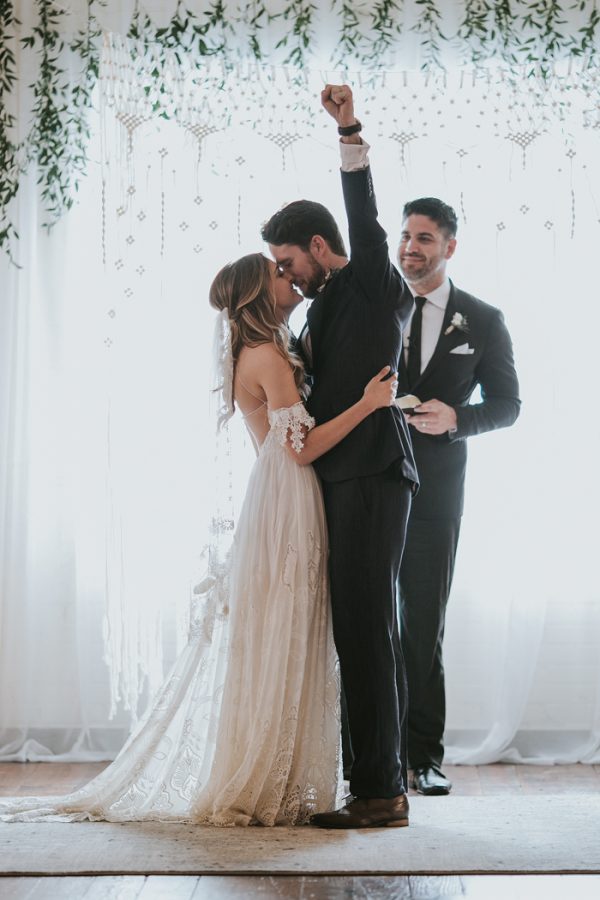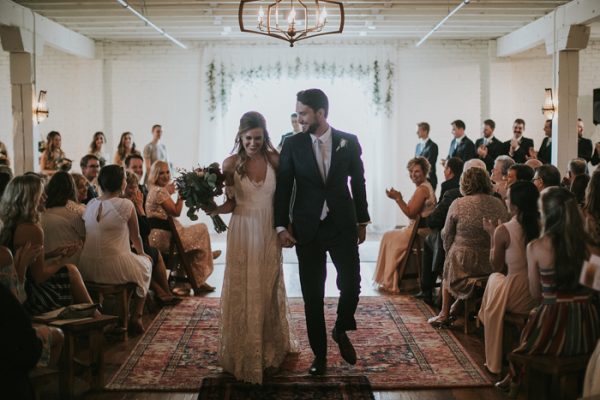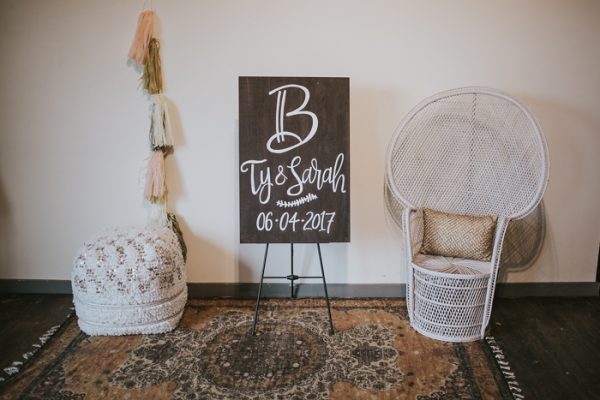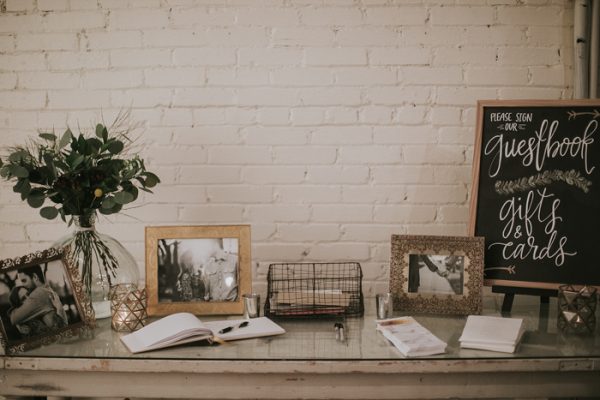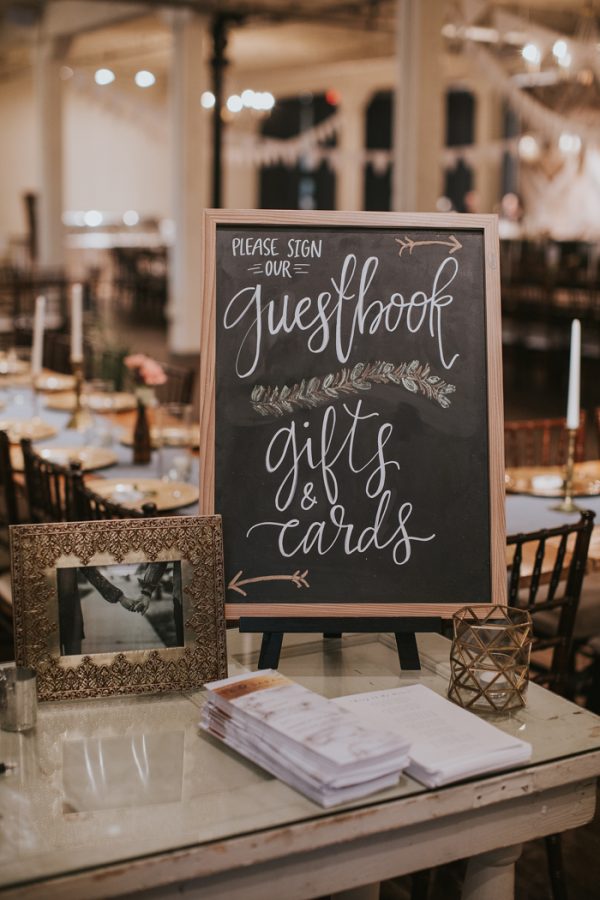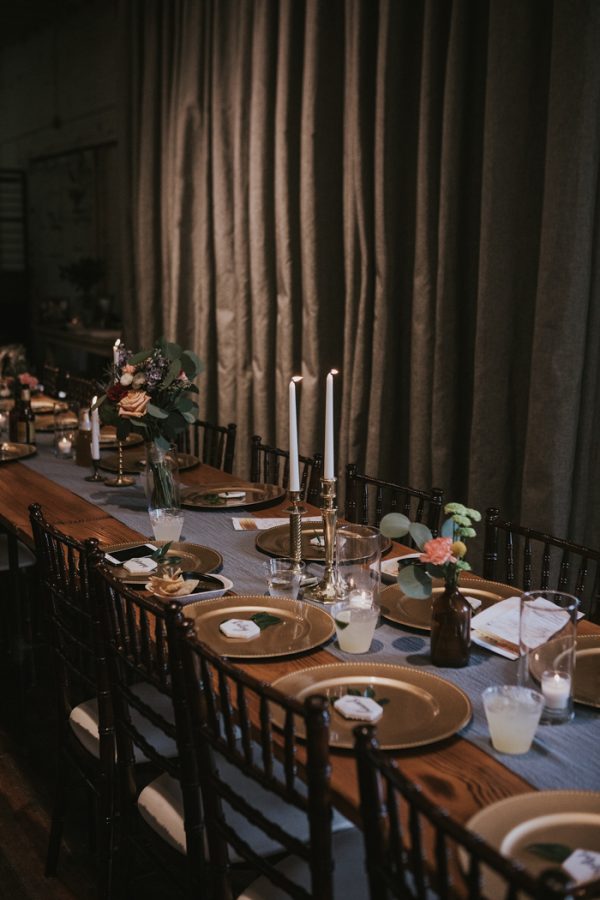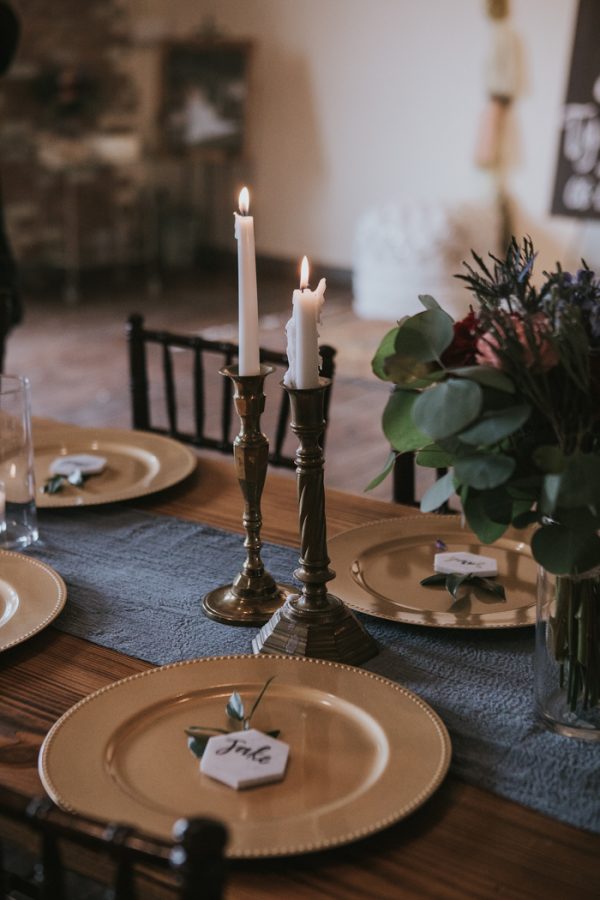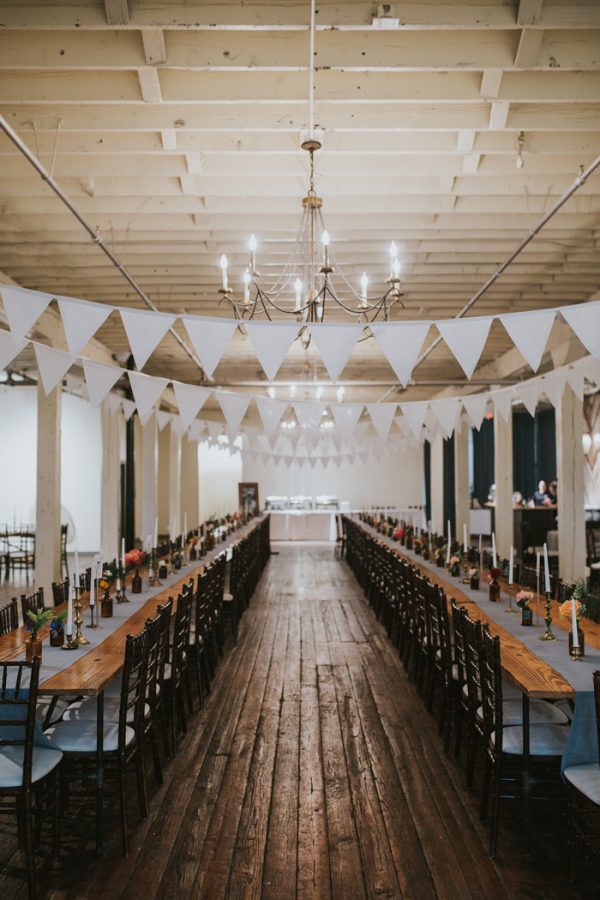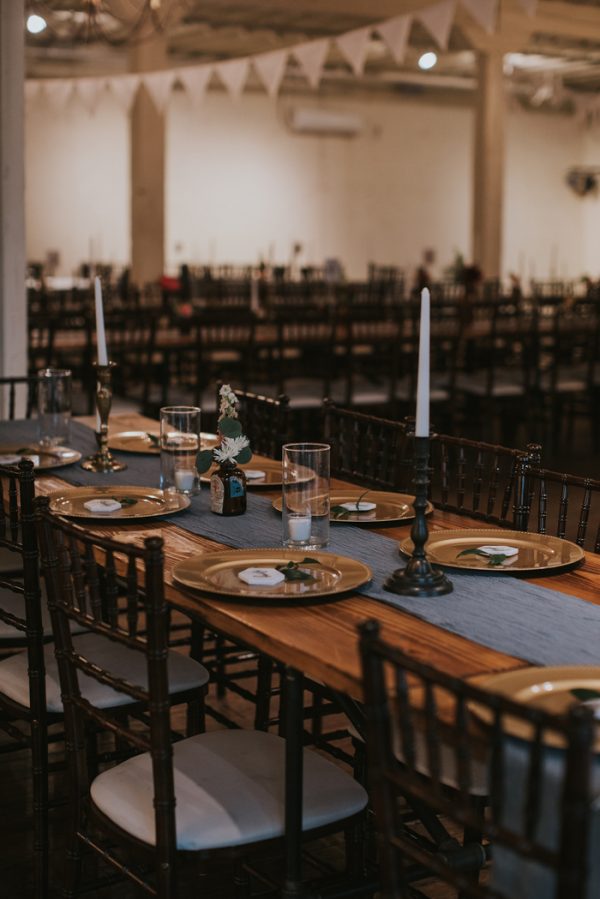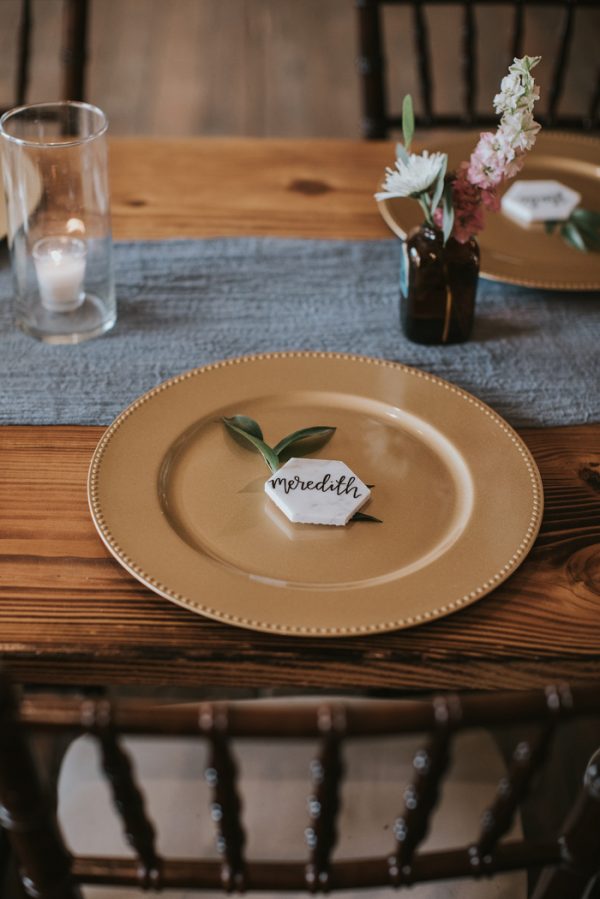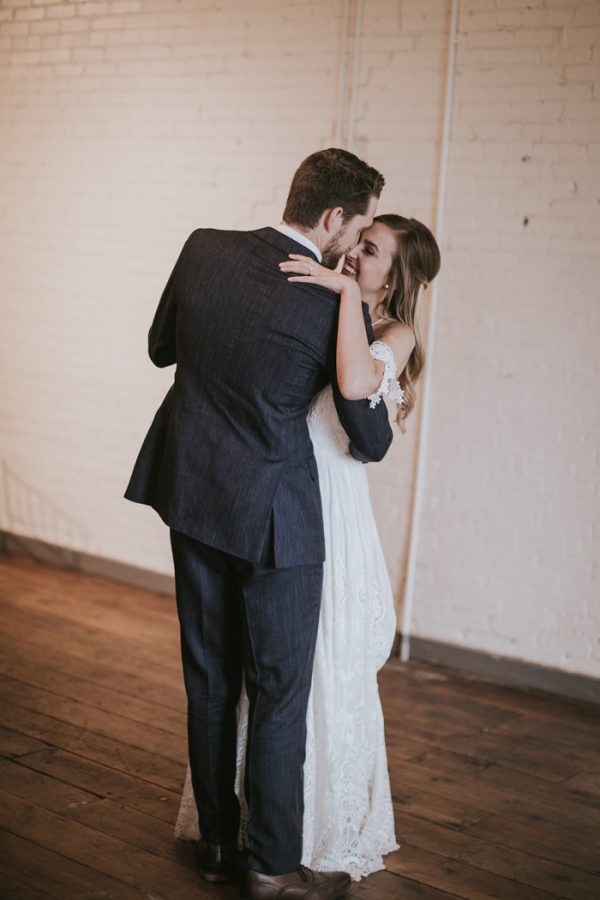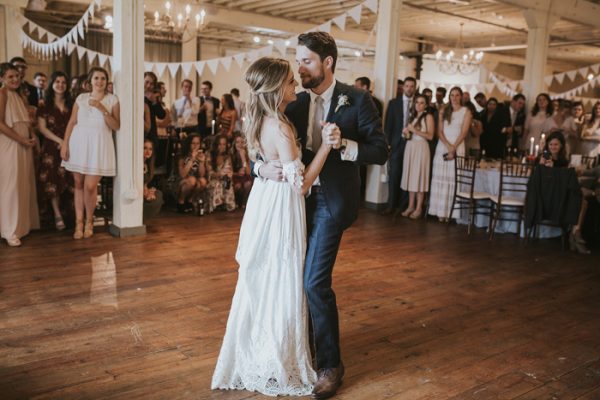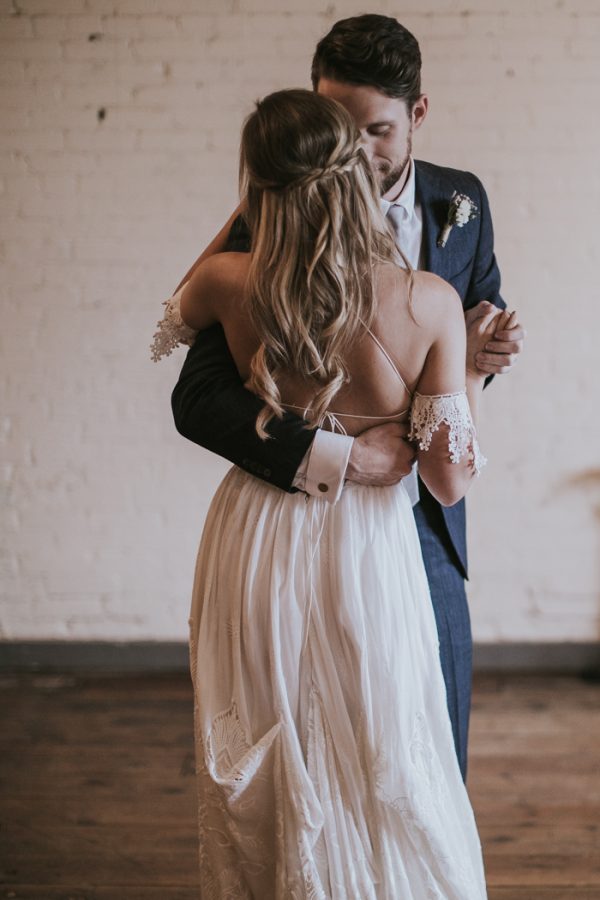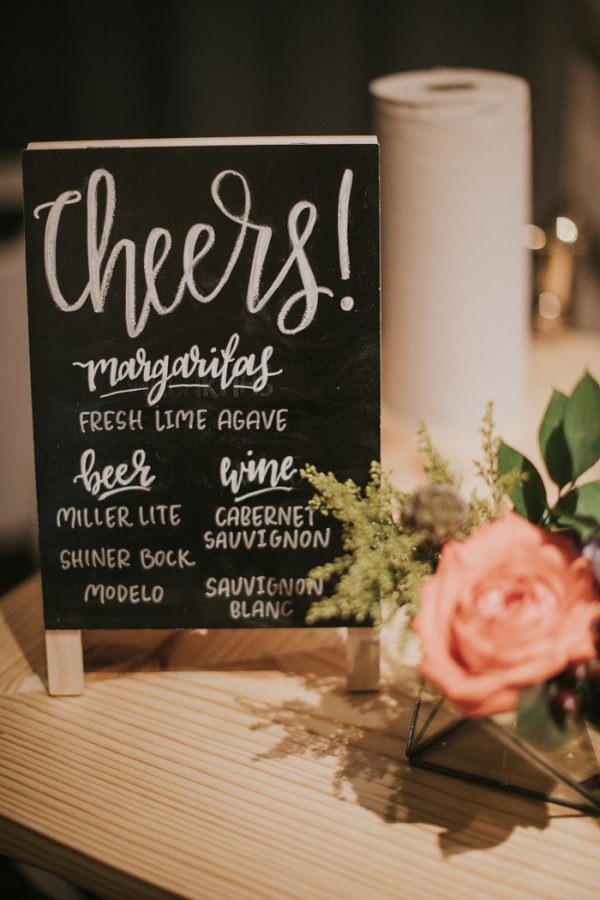 We had TACOS! They're our favorite food, so we just had to have them at our wedding. We started with chips and salsa for our guests during the cocktail hour – where we had fresh agave lime margaritas, beer, and wine. Then we served street tacos filled with carnitas, chicken and barbacoa, and a chili-lime vinaigrette salad on the side! Neither of us really like cake, so we went for handmade churros and Mexican chocolate cookies topped with vanilla bean ice cream for dessert!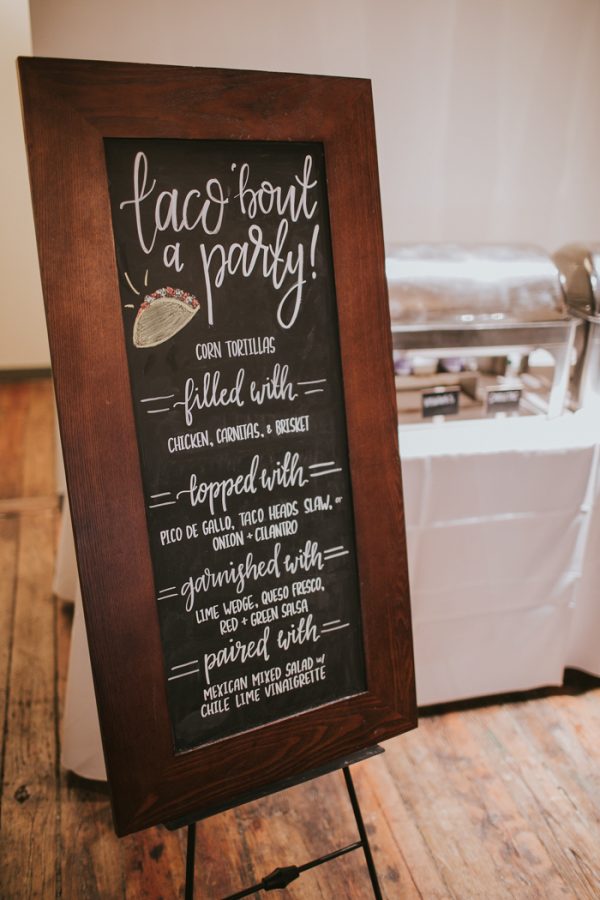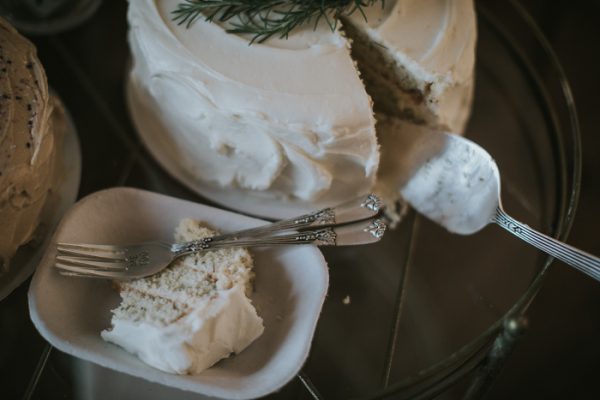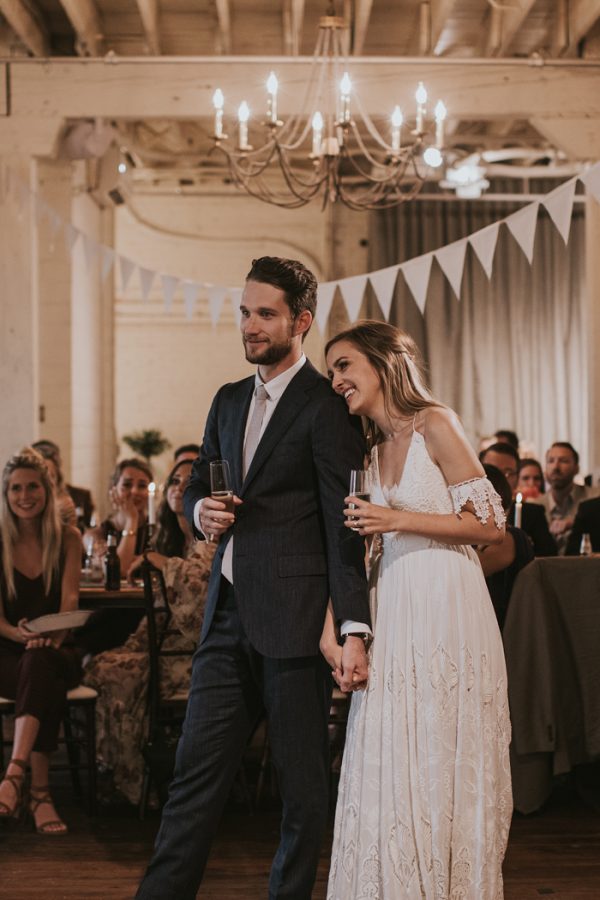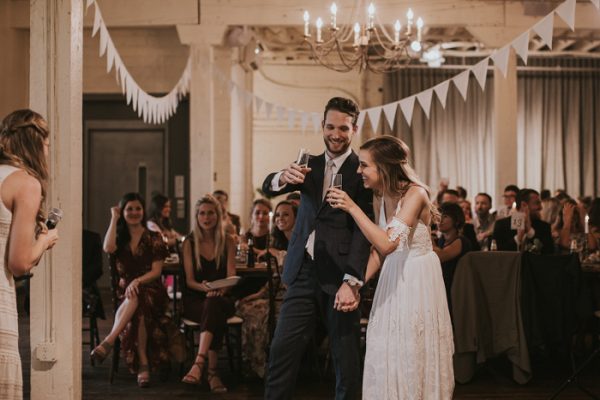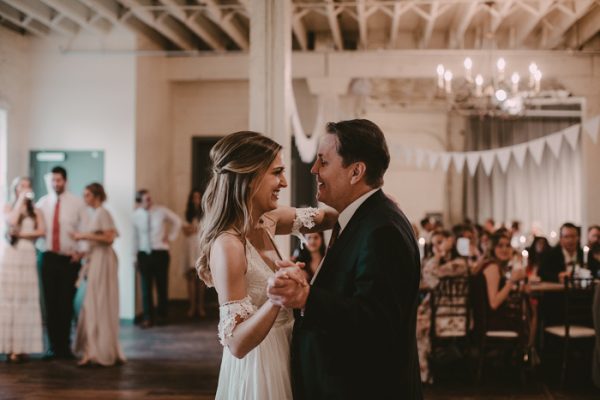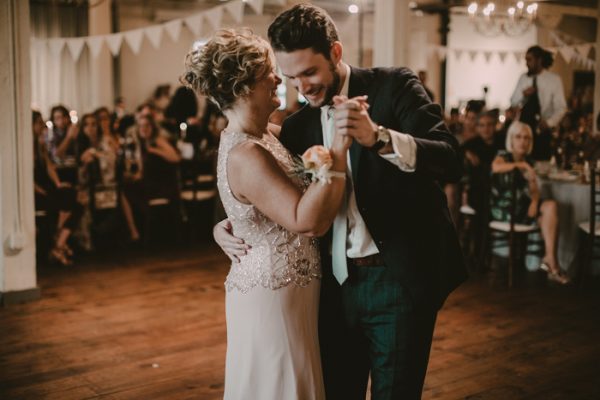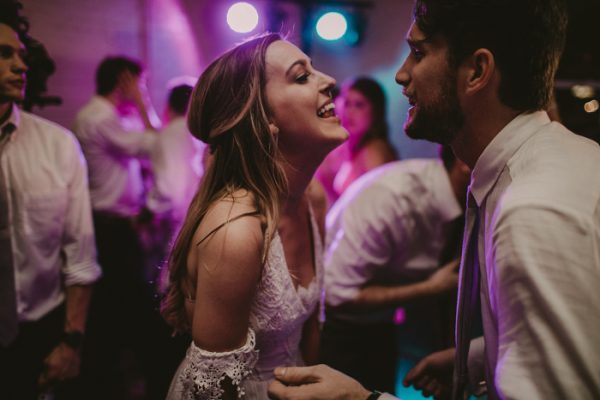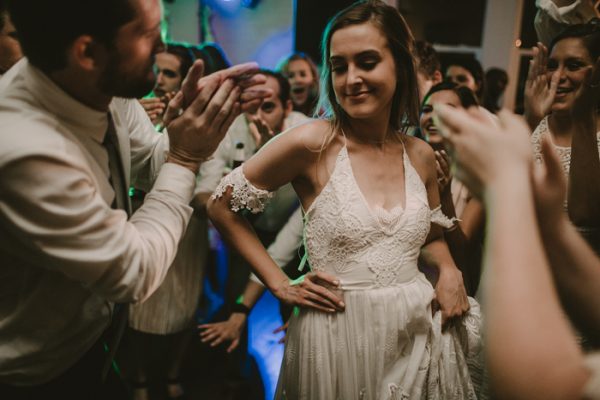 We LOVE our friends and family and wanted to make sure that as many people as possible could come! We wanted the wedding to feel uniquely "us" and down to earth. That's why we served tacos, I let my bridesmaids pick their own dresses, and we made sure our dance floor was a party!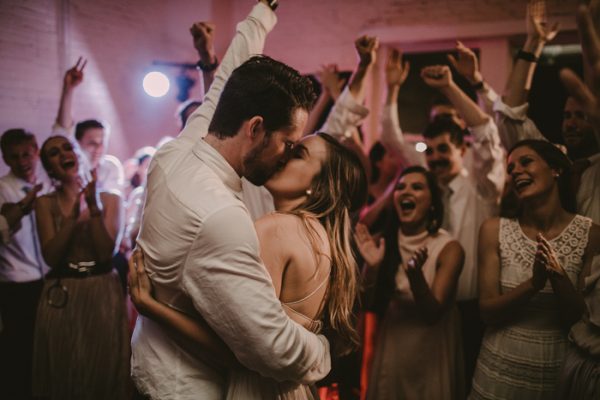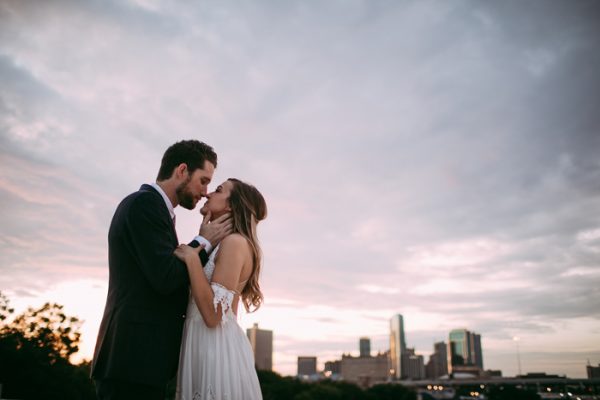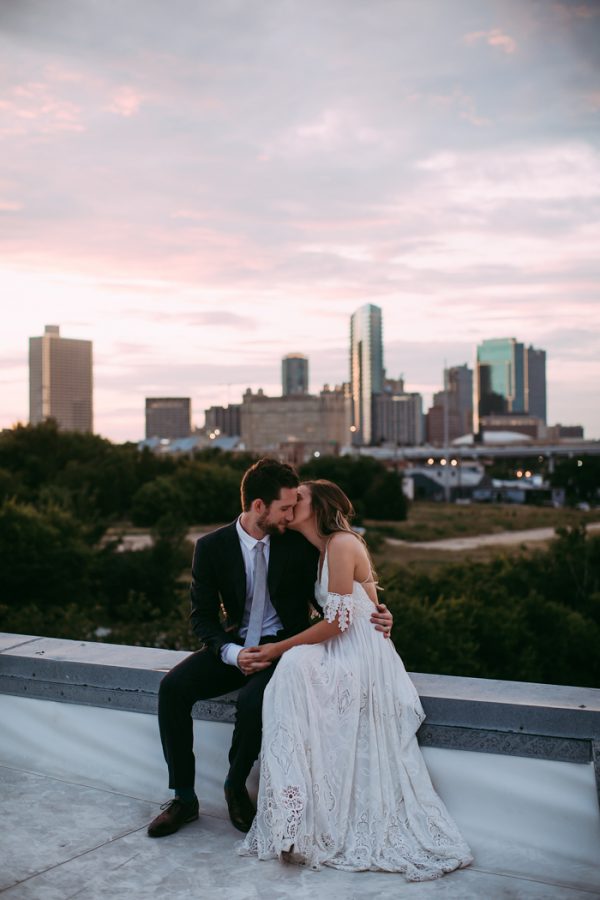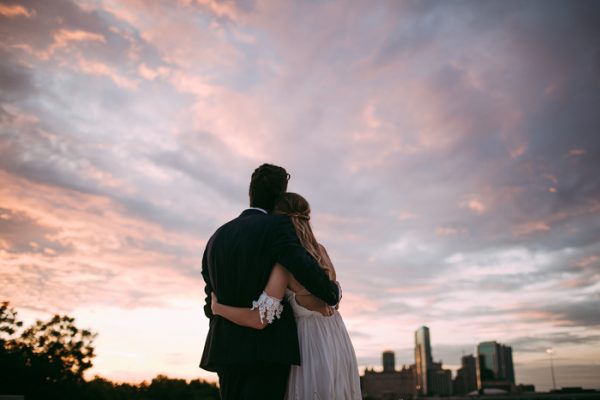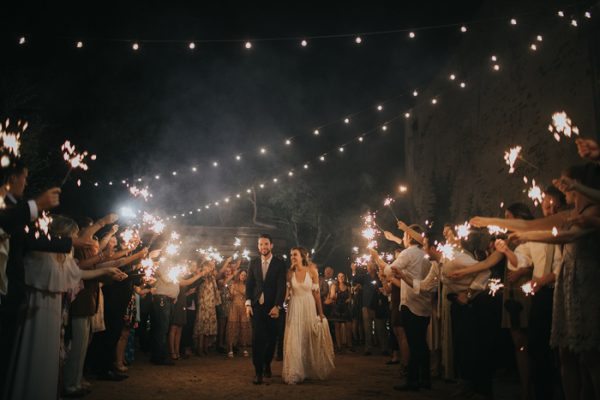 Thank you to your Junebug member Jordan Quinn Photography for sharing Sarah and Ty's wedding with us. For another wedding similar to this vibe and color palette, check out this natural industrial Downtown Nashville wedding at The Cordelle.