1. Earthy Elegance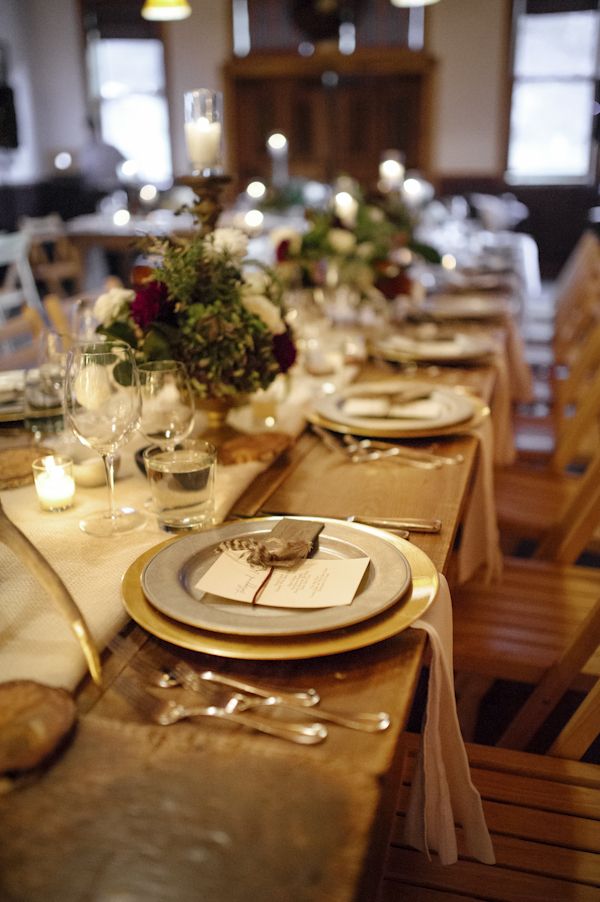 (Photo by Chowen Photography from Brenna and Andrew's rustic mountain wedding)
Earthy elegance merges the hues of the natural world with just the right dose of ornate. Ferns, grasses, and other lush greens alongside deep reds, golden hues, and hard woods create modest, humble beauty. We are loving the simplicity behind Dorothy and Mac's reception tables photographed by Bradford Martens (featured below).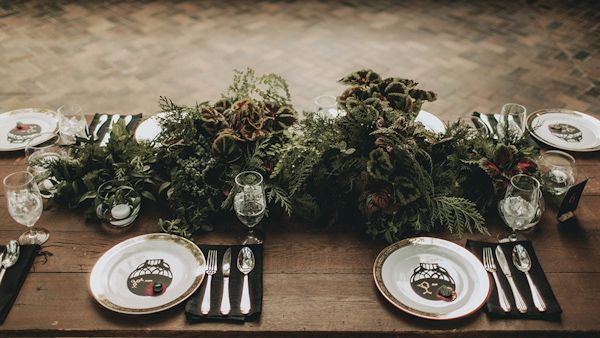 2. Simple Sophistication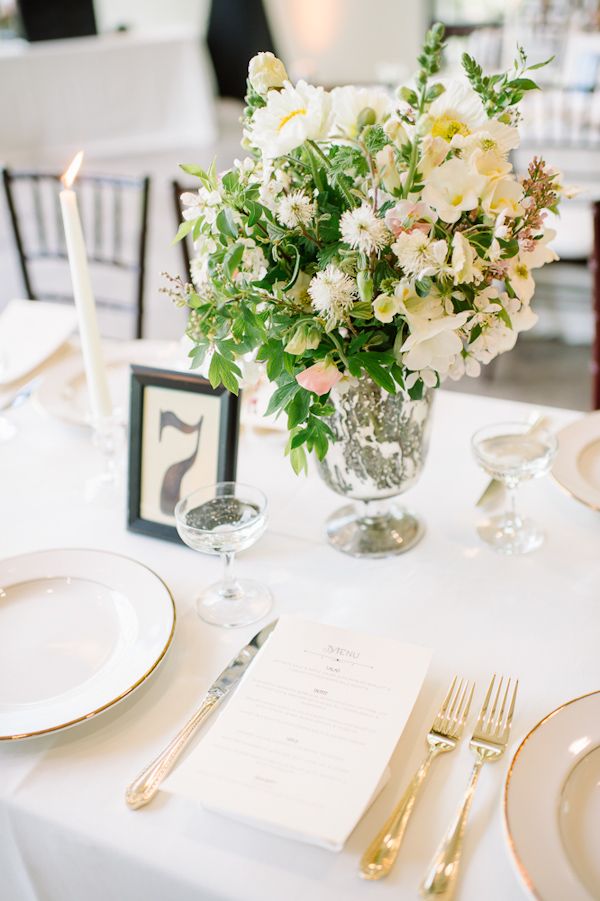 (Photo by L Hewitt Photography from Lea and Matt's garden wedding)
Fresh and oh-so-chic, simple sophistication is the embodiment of "less is more". Perfect for a timeless wedding, clean lines and brilliant whites allow the beauty of floral centerpieces and elegant candlesticks to shine. The tablescape below from Alix and Matt's wedding is so refreshing and was captured by Marianne Taylor Photography.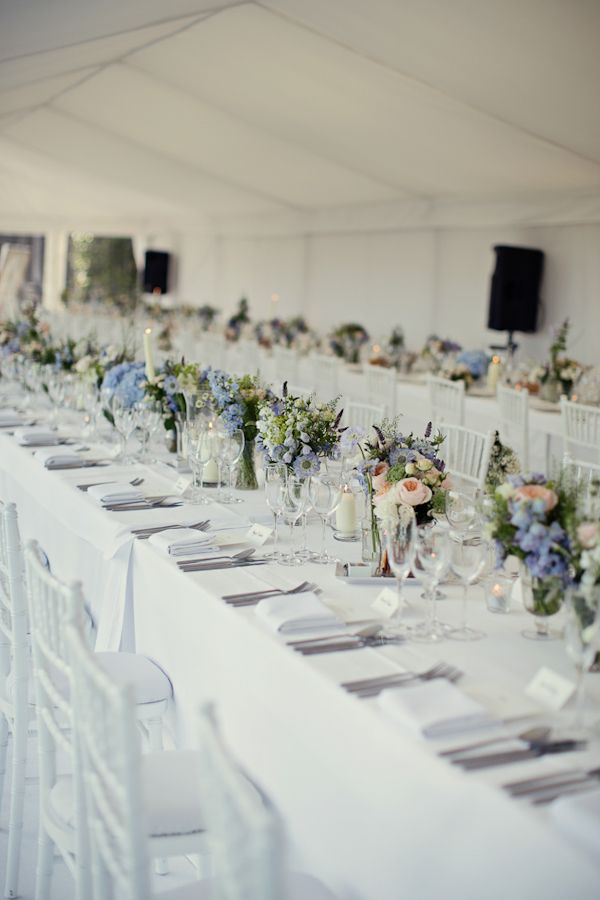 3. Vintage Romance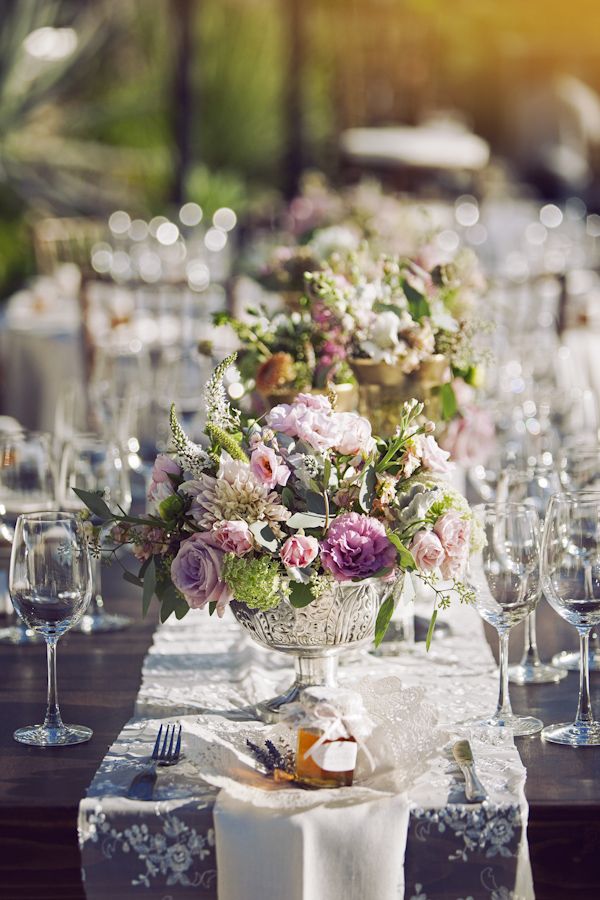 (Photo by Duke Photography from Cora and Deron's blush and gold wedding)
With intricate lace, soft pastels, and old-fashioned details, vintage romance combines beauty with charm. Small antiques and family heirlooms offer sentiment and style. We love how Evita and Alex utilized books into their destination wedding table decor, as seen in the photograph below by Elizabeth Lloyd. What's a better way to personalize your own love story than to incorporate details that are meaningful to you?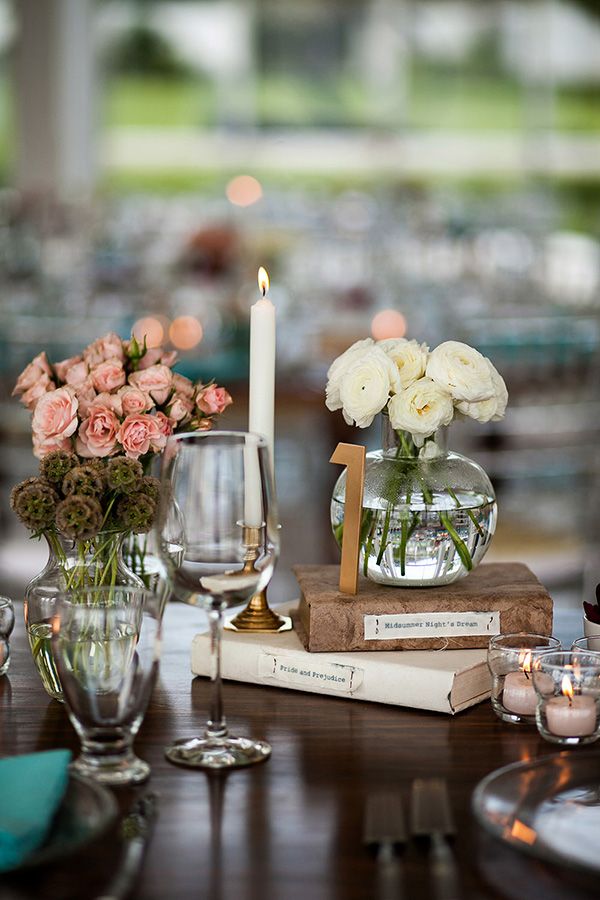 4. Modern Luxe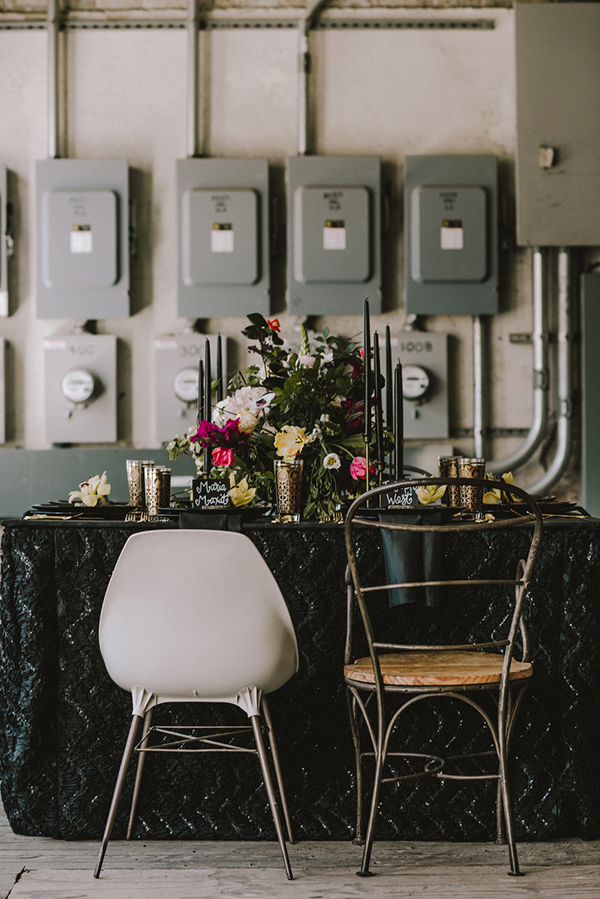 (Photo by Joseph West Photography from this urban boho wedding inspiration shoot)
With dramatic dark tones, geometric shapes, and metallic accents, modern luxe offers an industrial, yet romantic appeal. The bold black and white stripes of Meghan and Aaron's wedding, as seen in the photo below by APictureLife Photography, in contrast with the shining gold centerpieces result in a stylish success.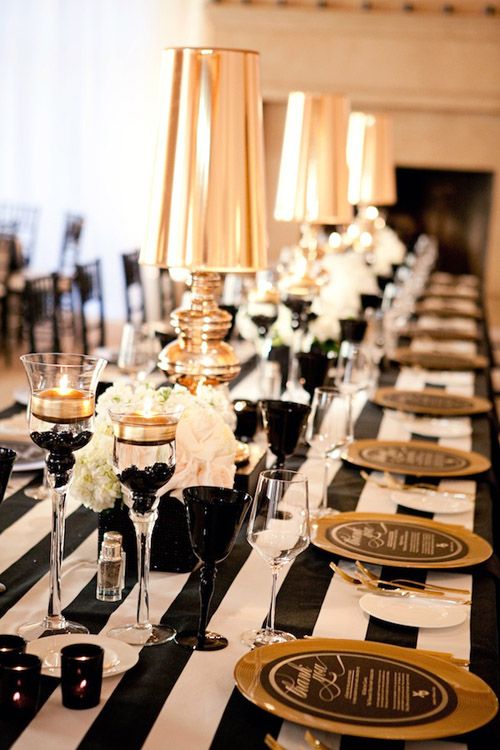 5. Feminine Grandeur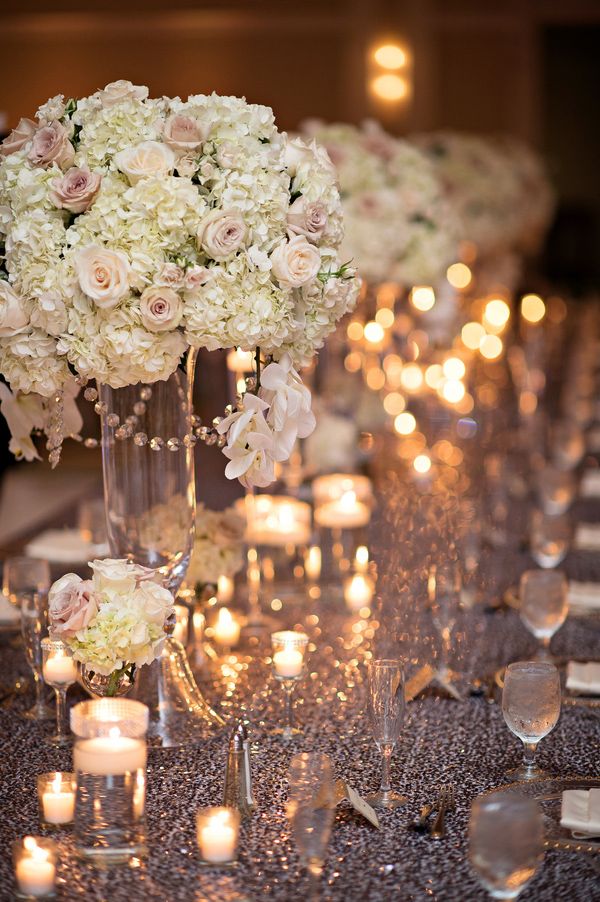 (Photo by Kristen Weaver Photography from Brook and Sherwin's glamorous wedding)
Feminine grandeur is a celebration of all things delicate and sparkling with sequins tablecloths, tulle, crystals, and more. The blush tones and beautiful flowers of Saba and Ali's wedding tablescape in the photo below by Jinda Photography are reminiscent of royalty.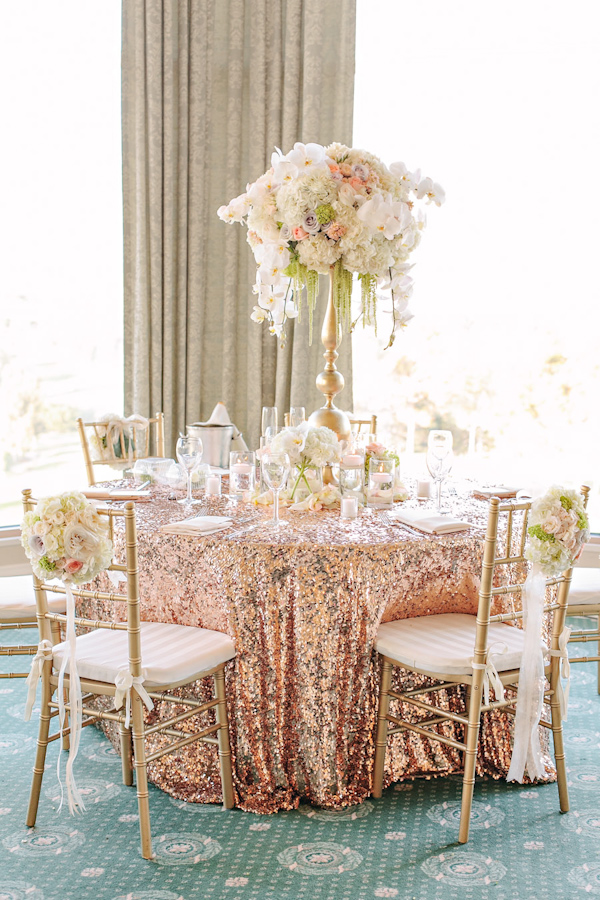 Table decor is so important to the overall look and feel of your reception. It's important to choose the tablescape style that's right for you. Whether it's classic or a bit on the edgy side, we've got tons of inspiration for you in our Image Gallery, where you can search by style and color for your perfect look.