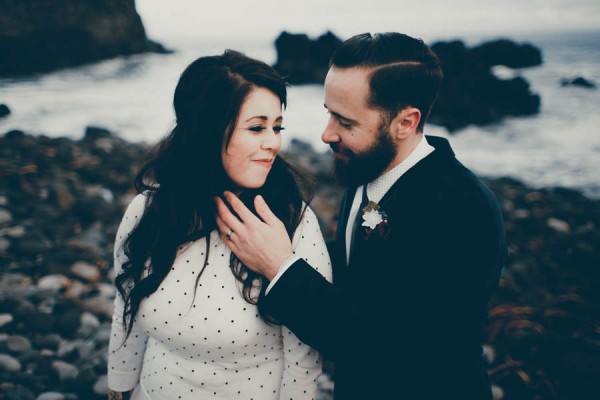 As members of the wedding industry themselves, Chelsa and Ryan chose to celebrate their love with a pared-down elopement in Iceland. Inspired by Budir Church, the little black chapel in the middle of the rugged country, the pair dressed in black and white; Chelsa keeping warm in a polka dot J.Crew sweater over her blush-dyed wedding gown. The entire experience was full of raw emotion, from handwritten vows spoken before their officiant and witnesses — their photographer Lauren Apel and videographer White in Revery — to the adventurous trek through epic greenery as husband and wife.
The Couple:
Chelsa and Ryan
The Wedding:
Budir Church, West, Iceland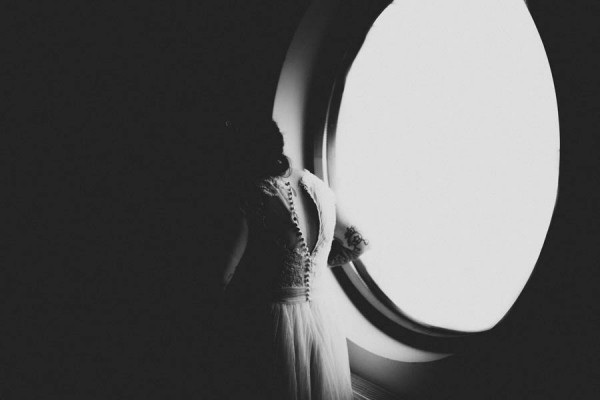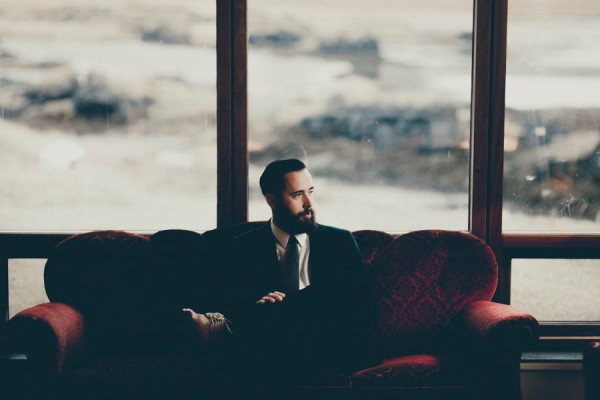 I have always been a huge fan of eloping. Elopements are just so romantic, whether it be alone in the mountains, Vegas or just down to city hall. It all makes me swoon. Something about your wedding day being so authentic and personal that it was meant for just the two of you. It just doesn't get any dreamier than that. So planning the ultimate romantic escape that suited our couple-style consumed us and we loved every single minute we spent dreaming up our perfect wedding day for two.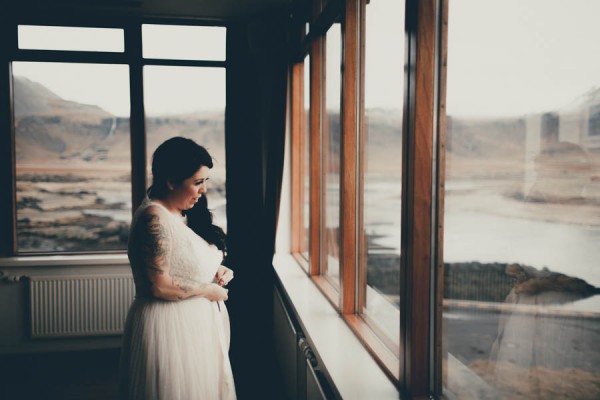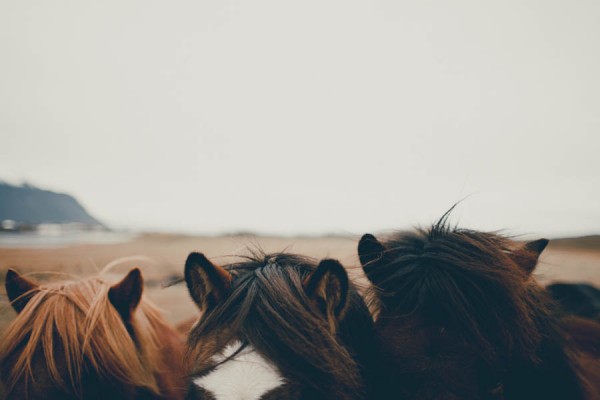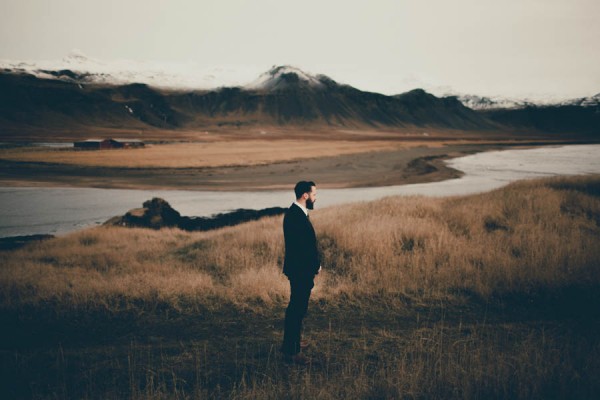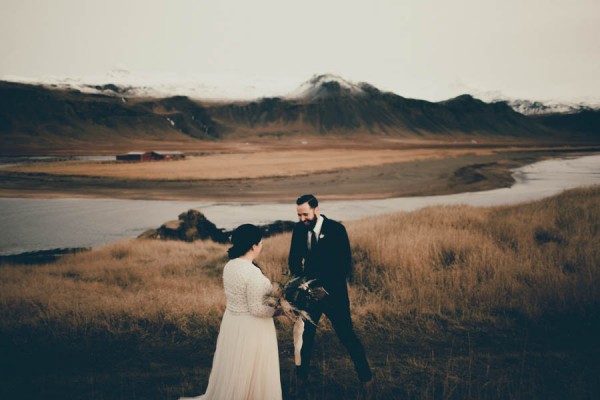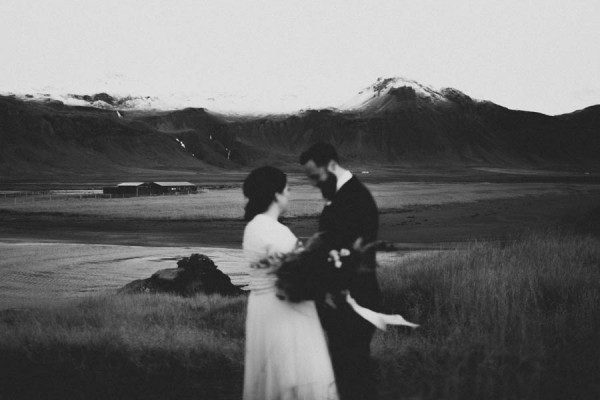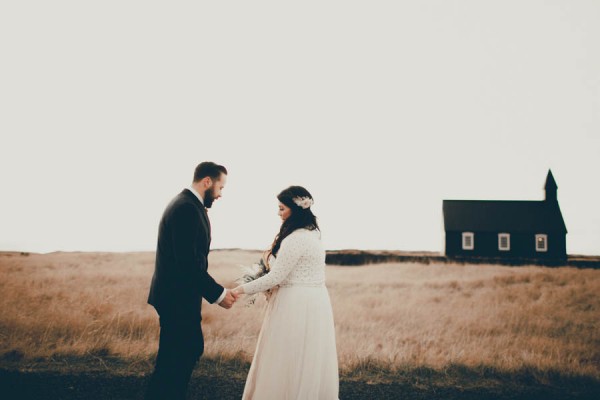 That little black church called to my soul. It was my muse in the entire planning process.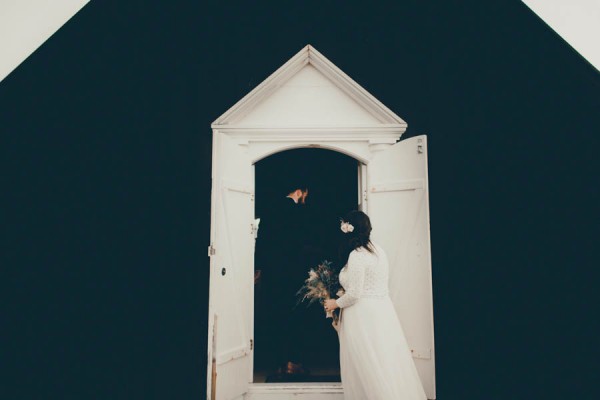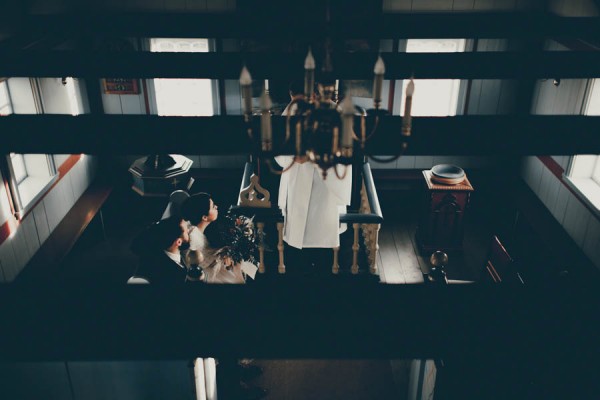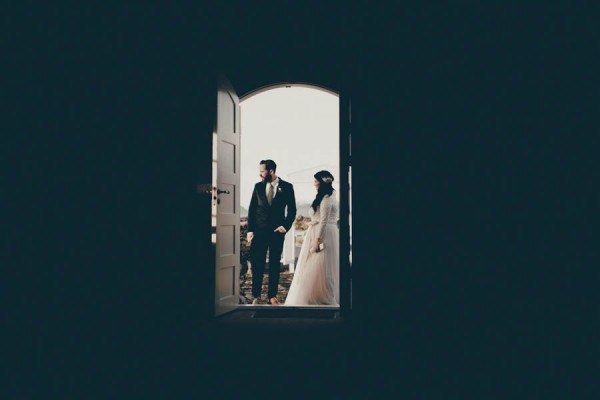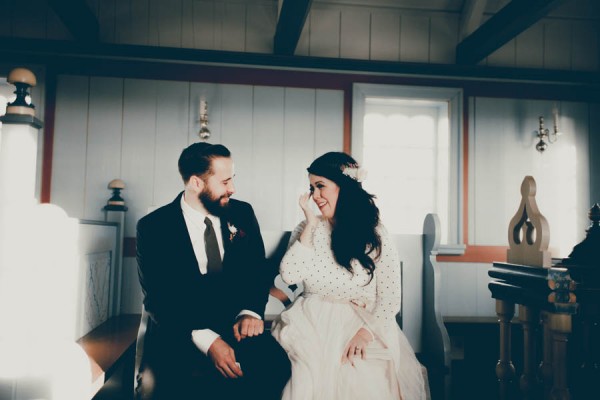 We each wrote our own vows and I also wrote our ceremony. Since we were eloping we walked into the church hand in hand, and we laughed and cried with our photo and video team who quickly felt like our family.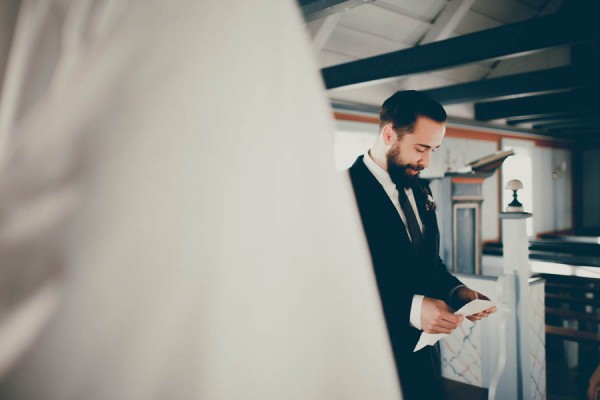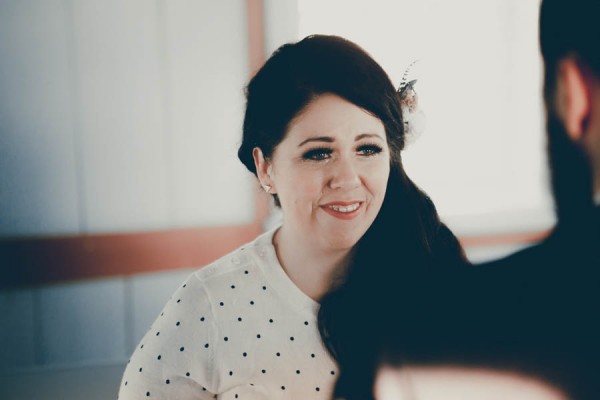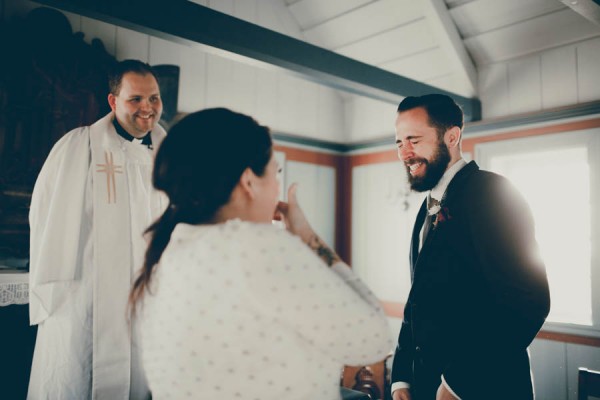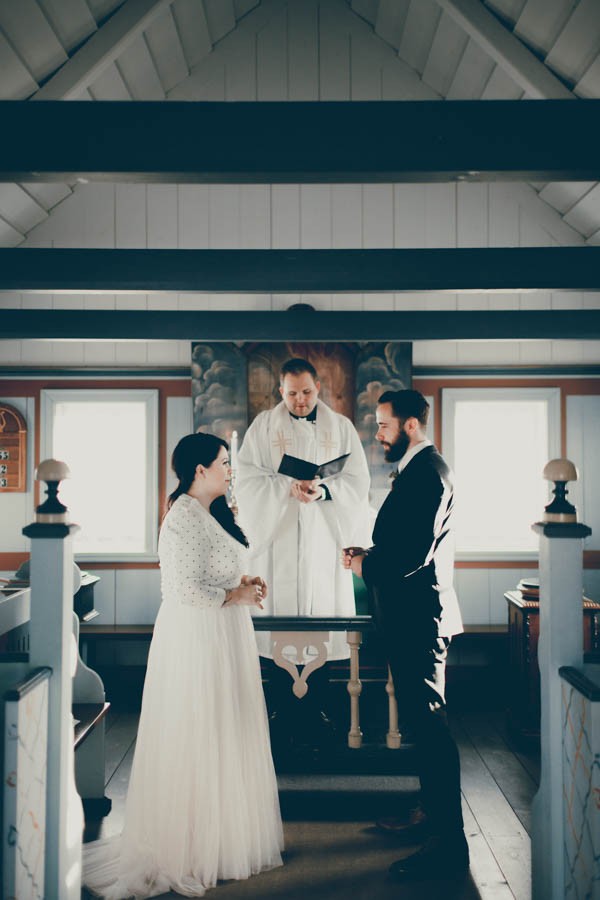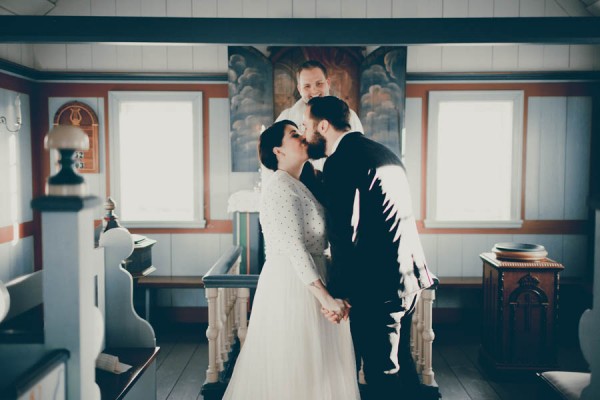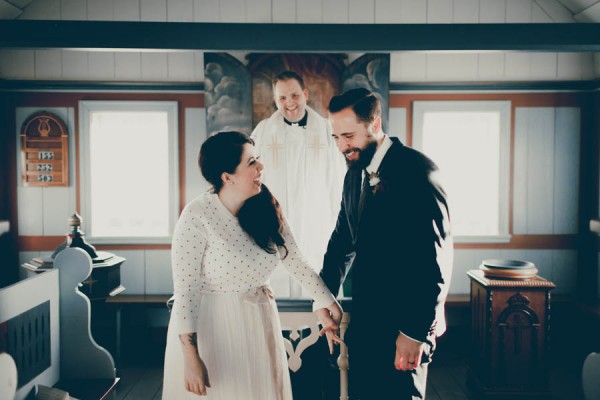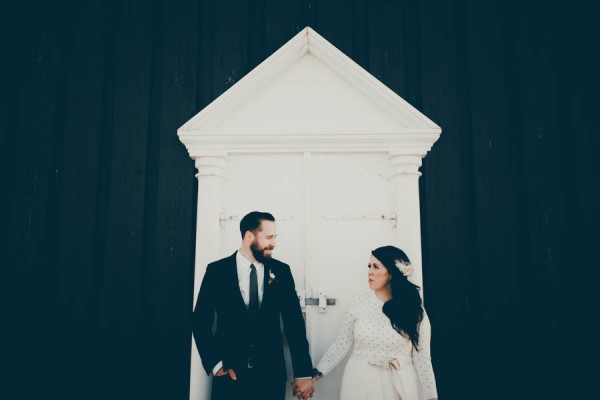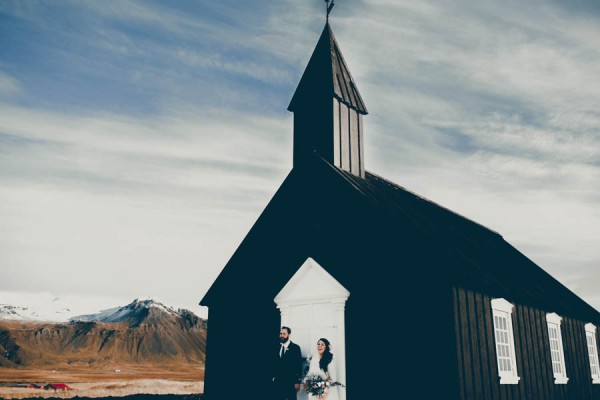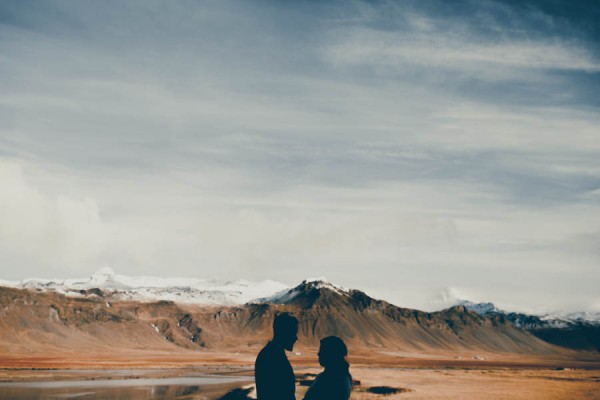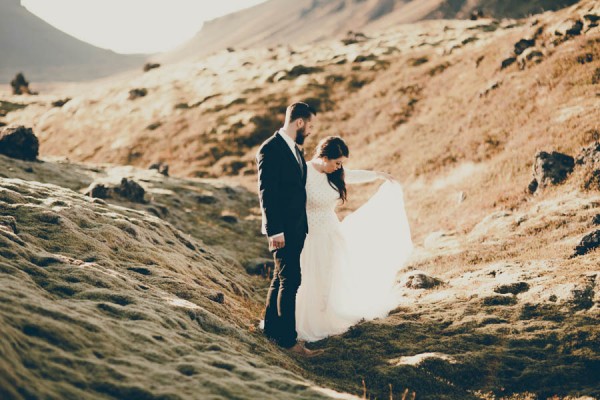 Oh my goodness it's too difficult to choose a favorite moment. I mean we were roaming the west coast of Iceland essentially in total seclusion. How freaking awesome is that!? We were laughing with our photographers who were a little rusty with the manual transmission. We climbed giant mossy hills in our wedding clothes. We were watching massive waves crash against jagged grey bluffs. Our ceremony was no pressure, just so much love in that tiny little black chapel. But when the sun finally began to sink behind the ocean and my new husband and I were finally alone driving our tiny rental car back into the city, we both looked at each other and in the exact same moment began to shed a few tears at the realization that this was epic.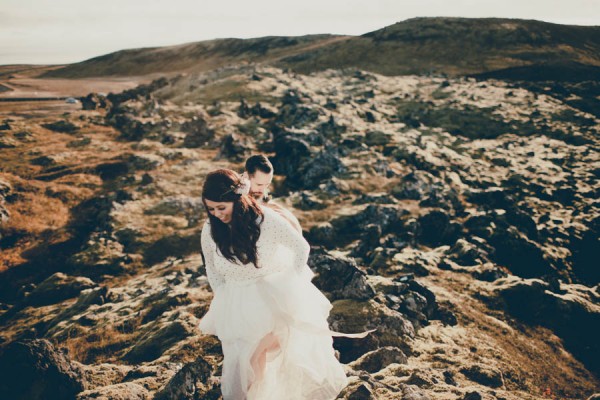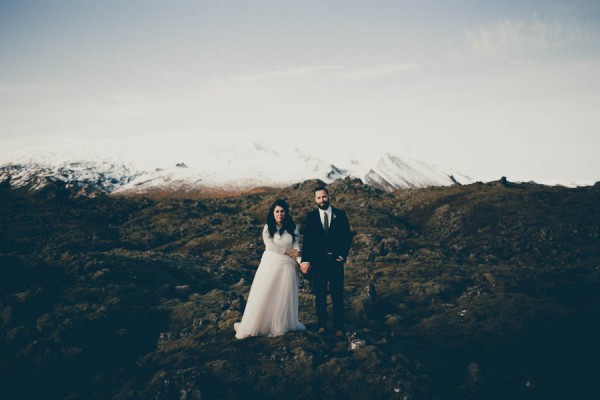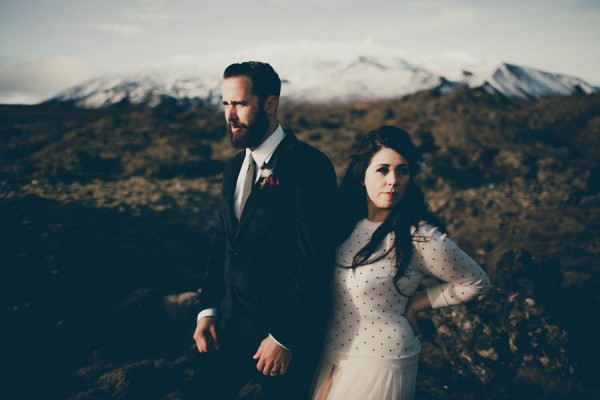 I didn't want to, nor could I, compete with the landscape around us. I wanted our wedding day looks to stay timeless and romantic so I gravitated toward texture rather than any specific style. I had a gorgeous lace illusion neckline that I quickly covered up with a J.Crew pullover because Iceland is chilly. I dyed the dress a very soft shade of blush in my bathtub in Texas. I was so proud of that dang gown. Ryan was decked out in J.Crew and black wranglers (because he forgot his J.Crew slacks) but he looked amaze! We couldn't get a hair or makeup artist to our hotel due to the long drive, so I attempted to tame my crazy hair for the ceremony but let it go loose and wild after the vows were exchanged. We wanted to look just polished enough against the rugged surroundings and I think we nailed it.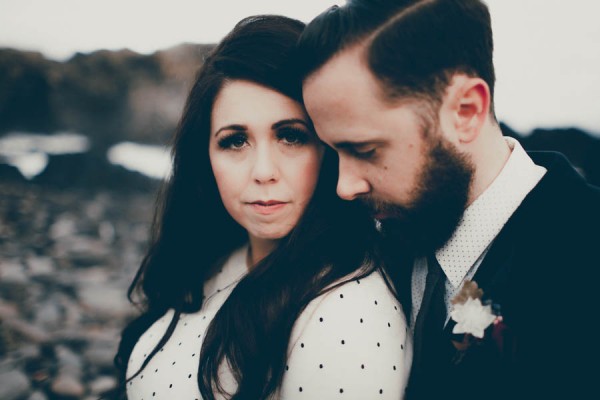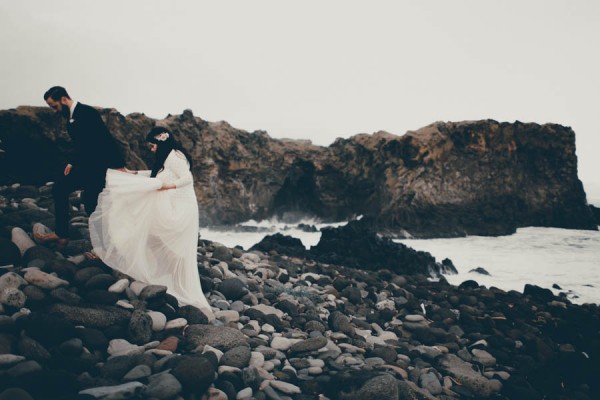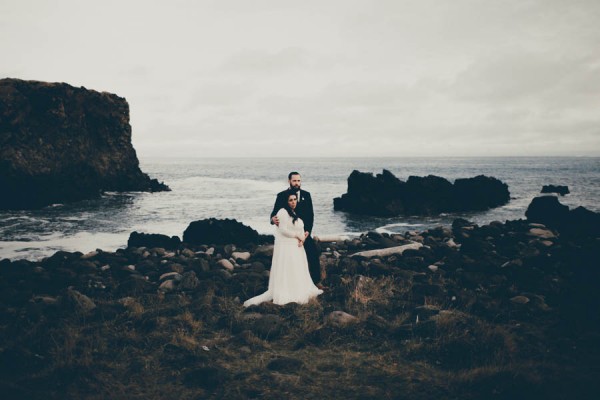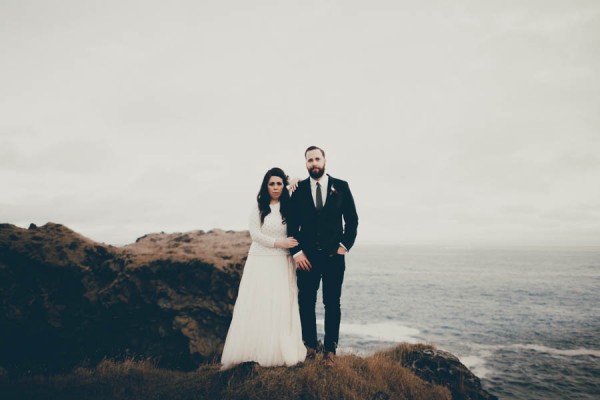 If you're thinking about eloping. Do it. Just freaking do it! Jump in hand in hand, feet first into the magic that is destination elopement. I have several friends who were planning their weddings at the same time as us. Every one of them at some point during their planning told me they wished they had eloped. I never once wished we had went into debt over a big wedding. On another note, wanting a big wedding isn't wrong either! Essentially my advice is don't let anyone make you feel guilty for wanting whatever it is your heart wants. Get yours!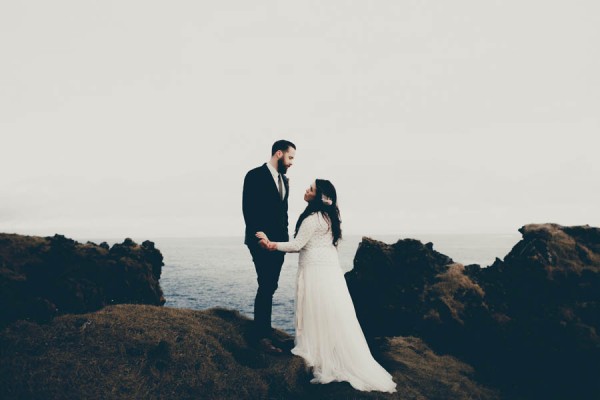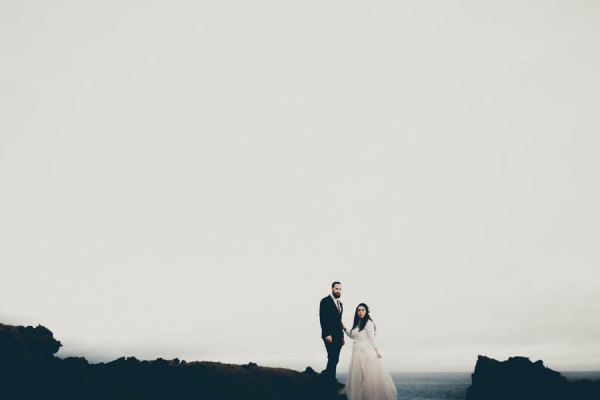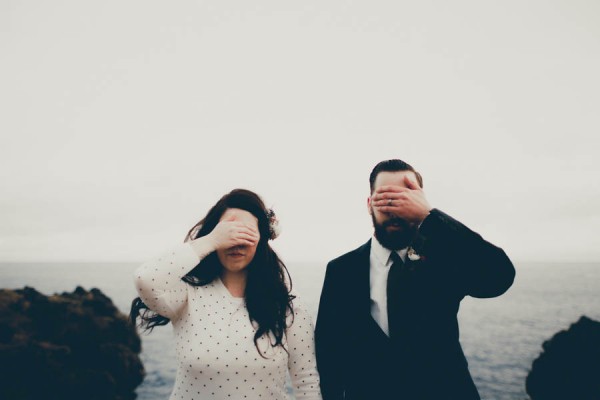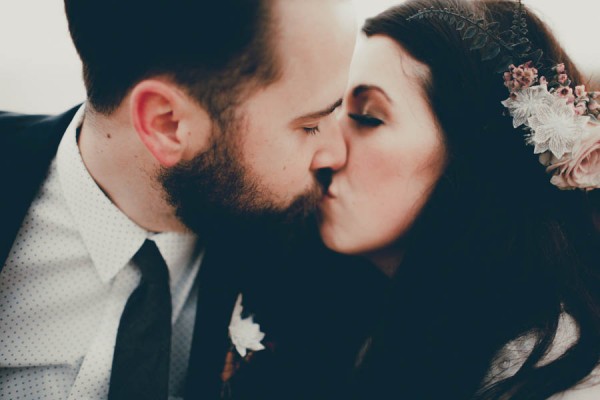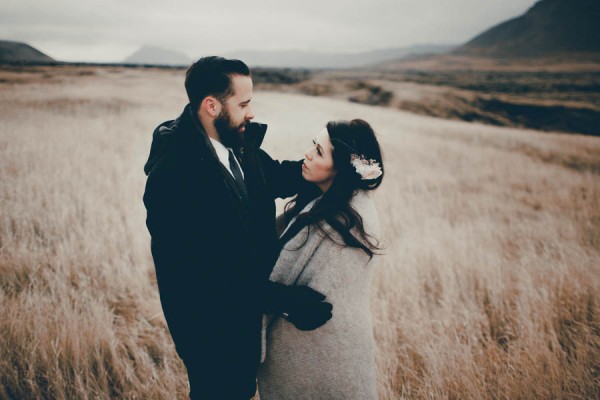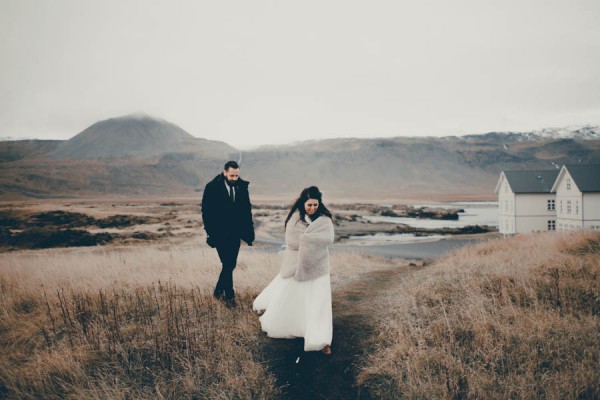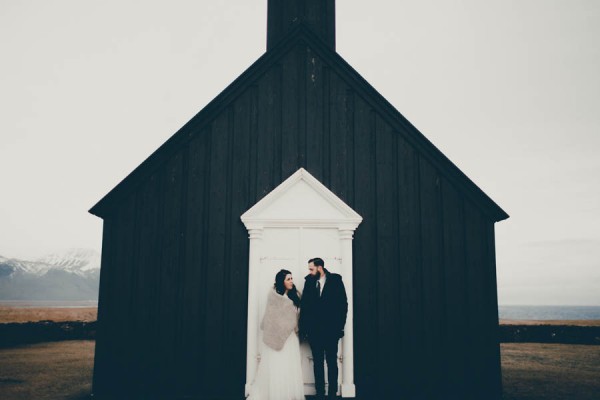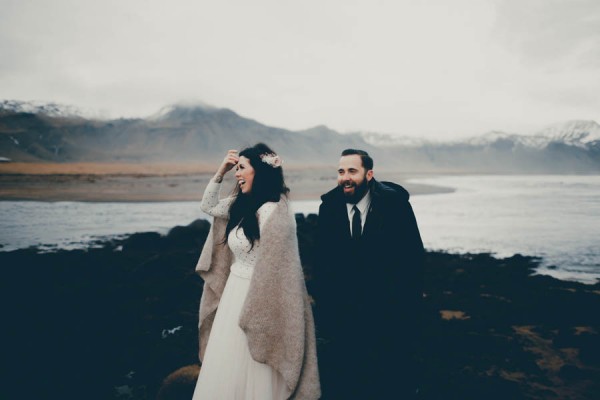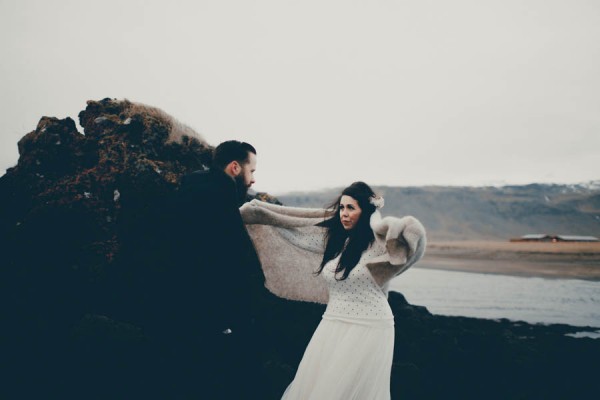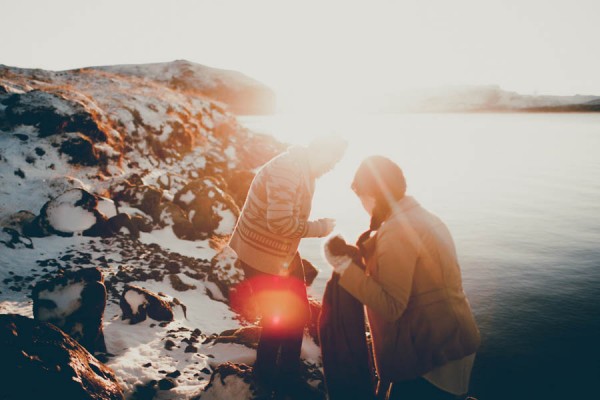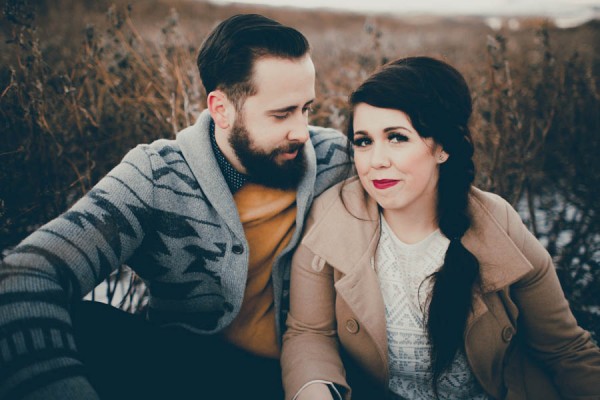 I fell in love with Lauren Apel before we had even met while exchanging emails leading up to the wedding. She was so easy to chat with and just a caring, sweet person. It felt like she was put in our path to be with us on our wedding day. No joke. We didn't even meet her in-the-flesh until 6am at the Keflavik Airport and the rest was history. Homegirl is a magic, magic woman.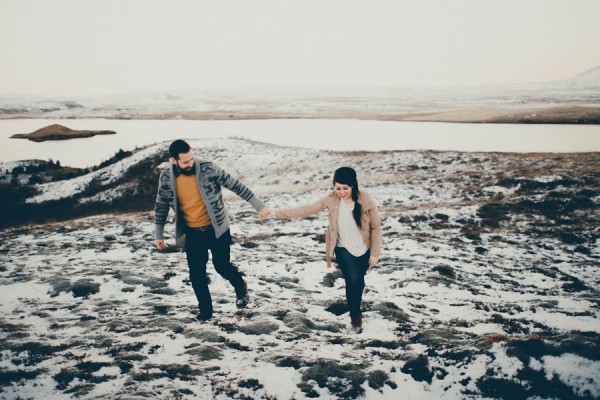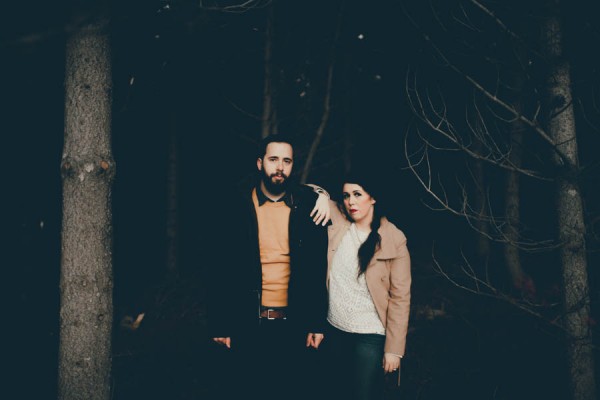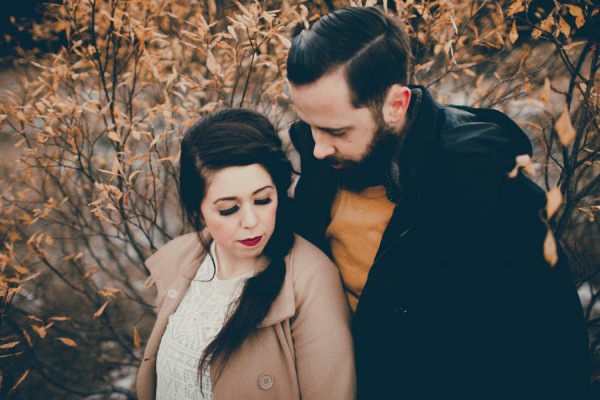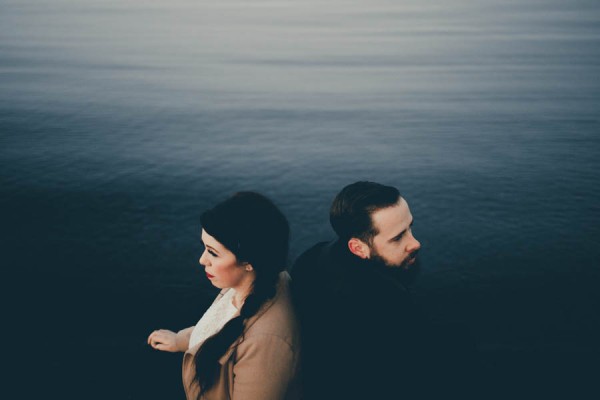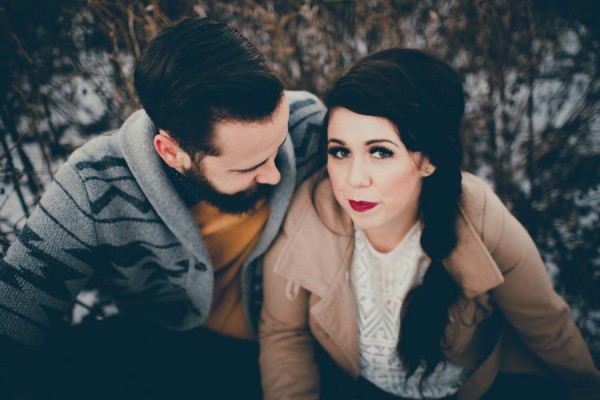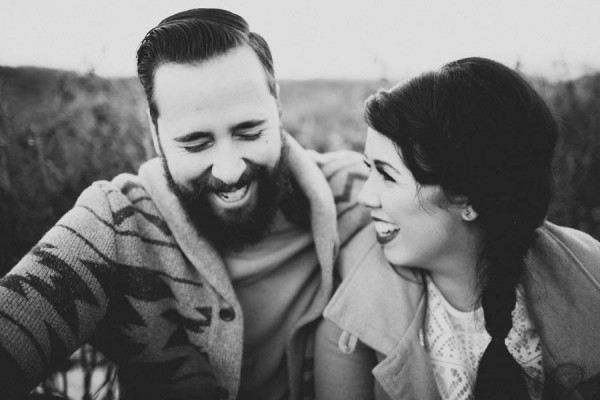 Congrats to Chelsa and Ryan on an epic destination wedding in Iceland! Can't get enough of Lauren Apel's photos? You have to see Katie and Colin's emotional Texas wedding!