Kaylie and Scott's Montana wedding day was filled with sweet details and great moments, but I love, love, LOVE the story of Kaylie's son Sullivan, new dad Scott, and how all three of them joined together as a family that day. It just melted my heart!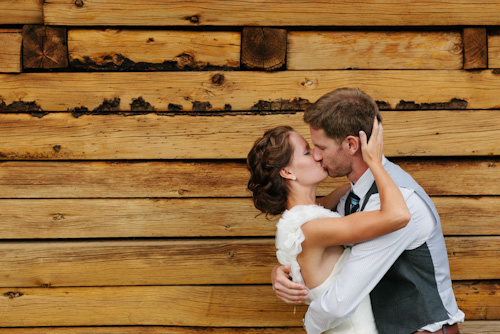 The Couple: Kaylie and Scott
The Wedding: 6.29.12 – Rainbow Ranch – Big Sky, Montana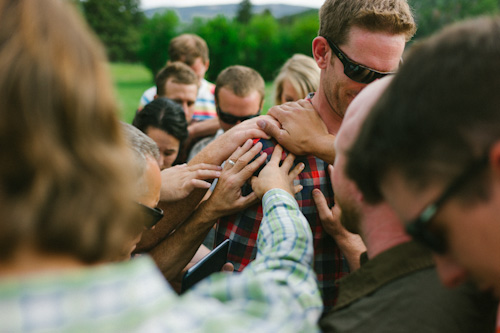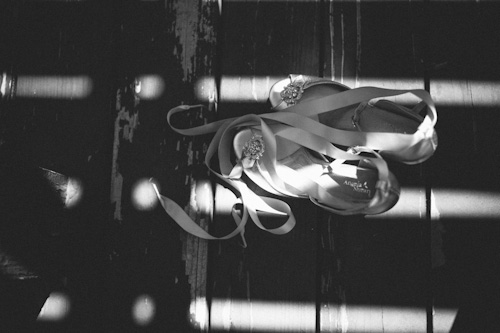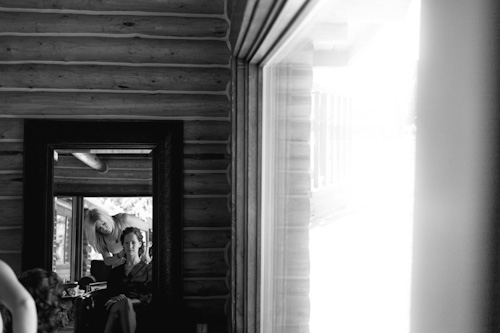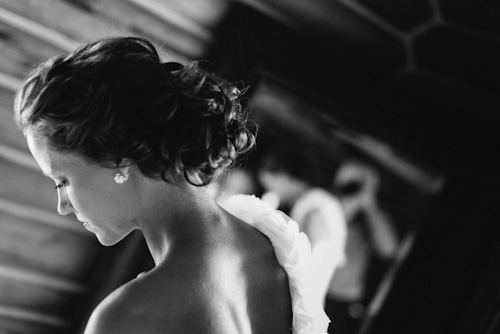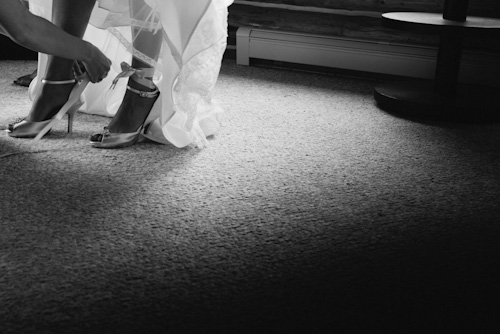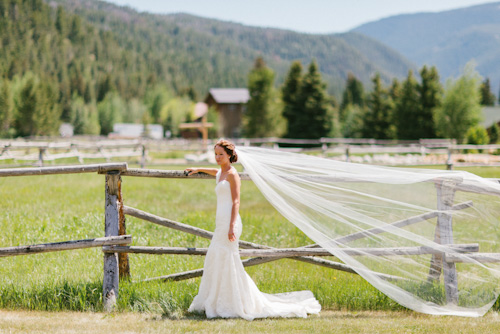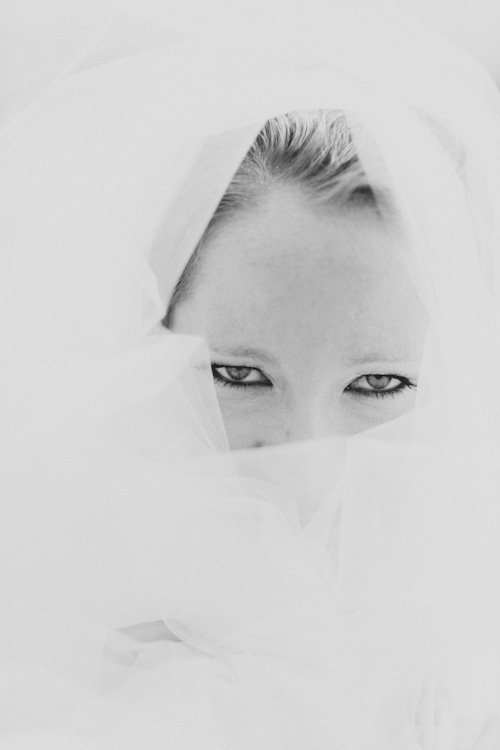 The Goals: Our top priority in planning was to focus on the ceremony so it reflected our deep love for one another and for God. We wanted to focus on celebrating the truth of His faithfulness in our lives as well as the way He led us to one another. Its so easy to get caught up in all the details of the colors, decor, entertainment, etc. It was also our goal to ENJOY the process of the engagement and the planning. The minute it got stressful, we reminded each other of what this is all about and tried to always have grateful hearts. Some people don't ever get a chance to have a beautiful wedding celebration. It is a blessing to have the opportunity. Our marriage is what we hoped we would be focused on celebrating. The wedding and reception is just a really big perk! The design portion of the wedding was a pretty big priority for me as well! Decorating is my passion so I definitely spent some time on that. I wanted it to be beautiful which is why we started with a gorgeous canvas – Big Sky, Montana.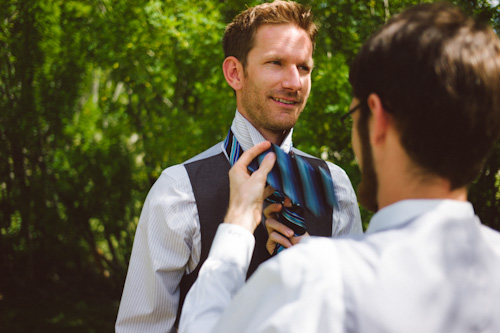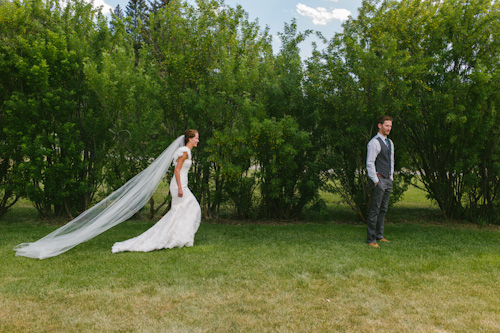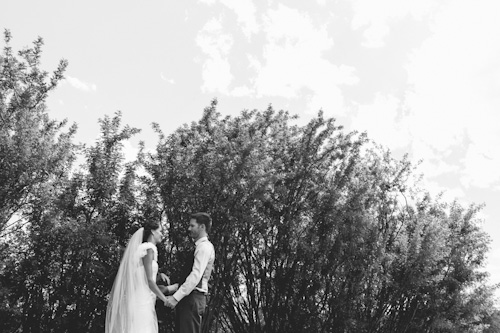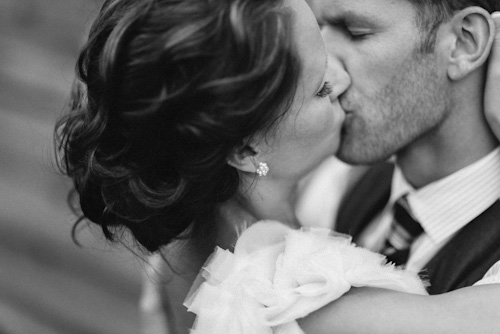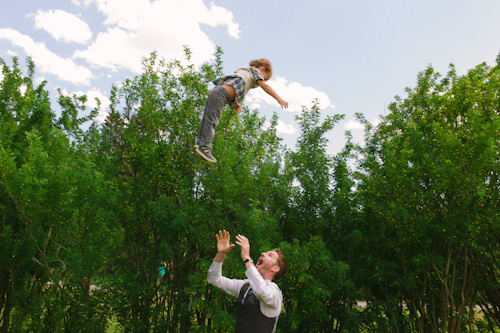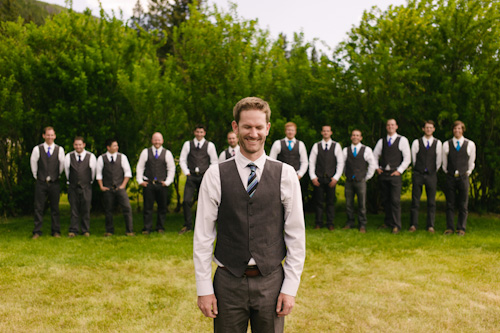 The Design: When it came down to the design part of planning, I didn't really have a set color palette. I had a general idea of the colors I wanted to incorporate – blue, pink ,green, and cream – but I didn't stick to specific swatches. If I found something I liked, I would use it, even if it didn't match exactly. I went with shades of pink, single-stemmed garden roses and peonies on the tables. The guys wore ties in various shdes of blue, and the girls were in a variety of grey dresses. We enhanced the rustic brown barn by adding a variety of subtle, light colors in to the decor. It flowed beautifully and everything looked so natural and not too thought out.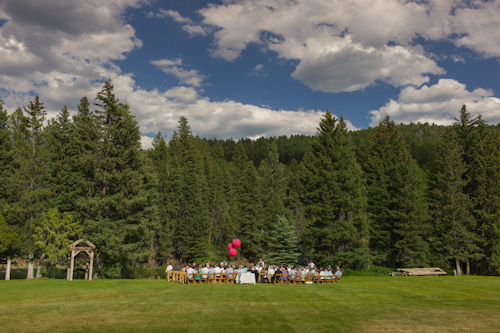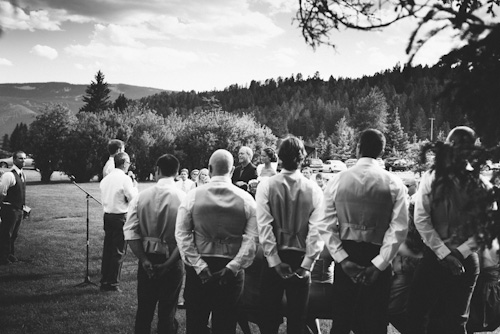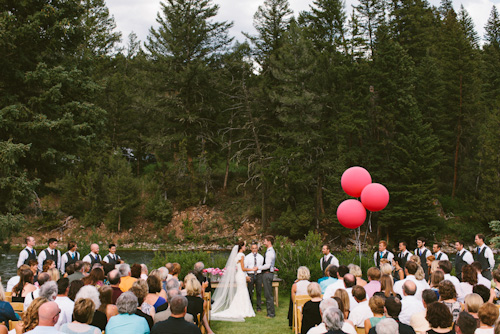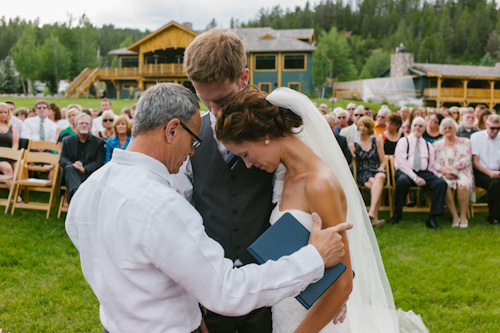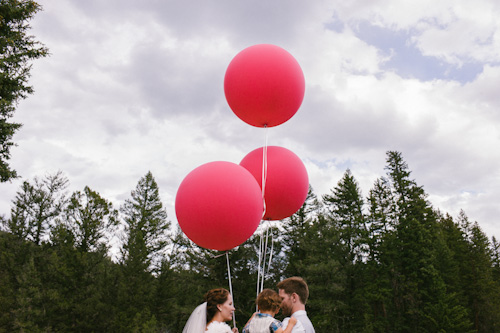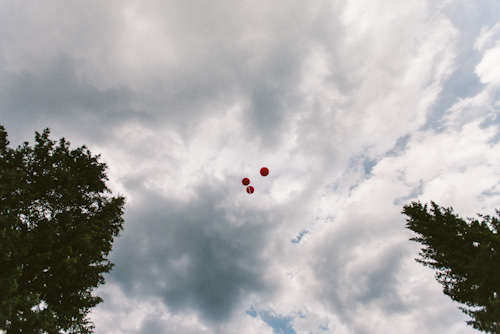 The Moments: I have a 3 year-old son named Sullivan that Scott is adopting and the story behind how we all came together is really cool. So, we definitely wanted to make the uniting part of the ceremony unique. Instead of a candle, or sand, we had Sullivan run up to Scott's arms, had the pastor pray for us, and then we released three big pink mylar balloons in to the sky. It was really special and Sullie loved it!
Our audio piece we had played before the wedding ceremony prelude began was really fun. We had a professional record our voices telling the story of how we first met with music in the background. It was a pretty dramatic and special way to lead up to my dad walking me down the aisle. Our whole story up until this point. We got the most compliments on this. I would recommend it to any bride! Its a good slide show alternative and if its done well and at the right time, people will get swept away!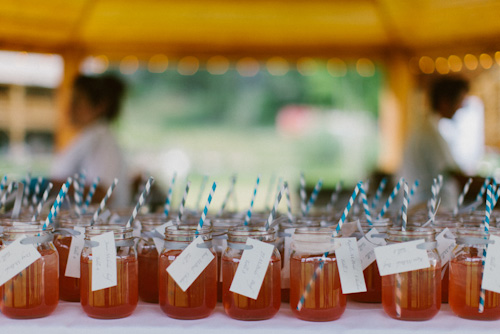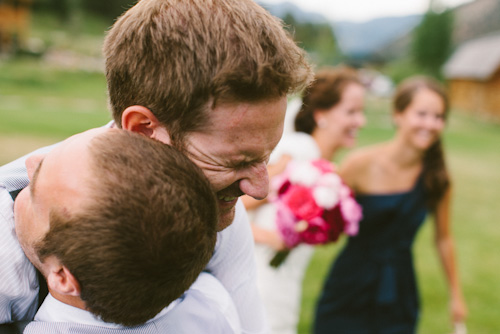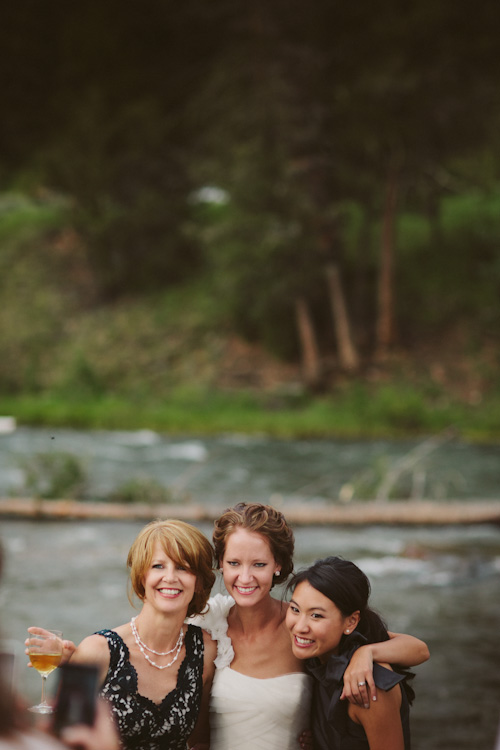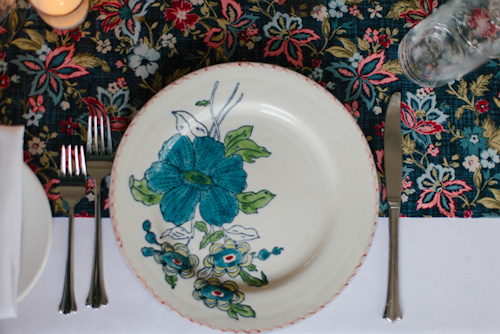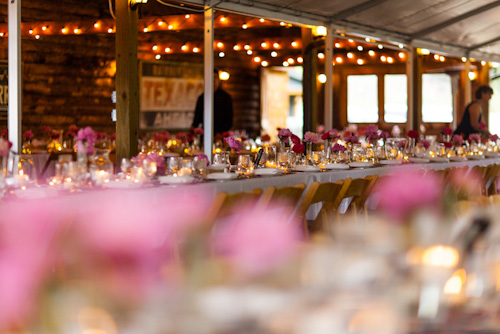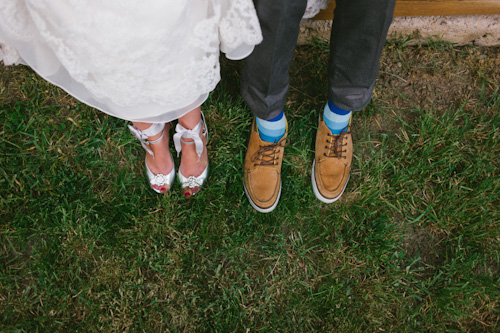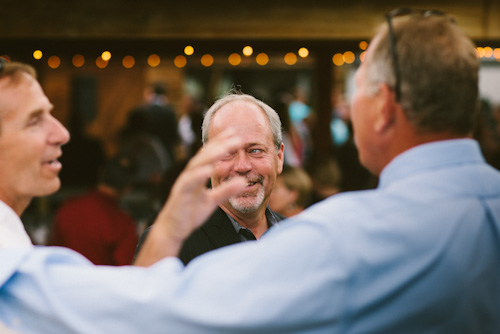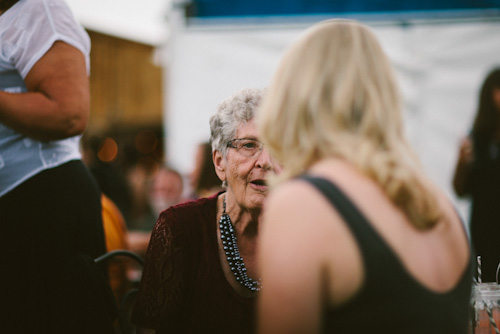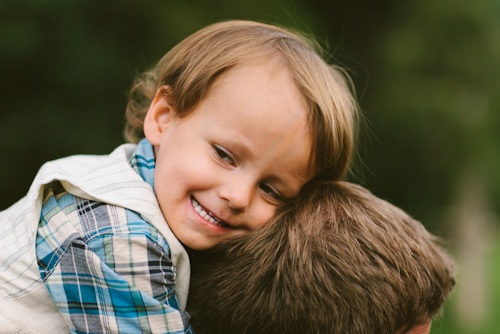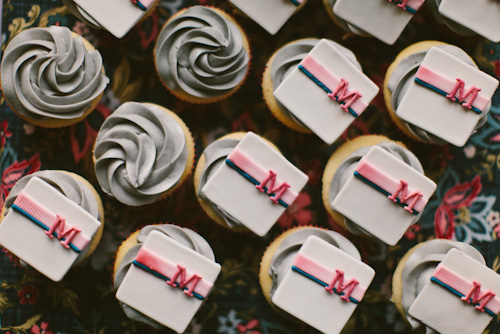 The Lessons: The most important thing I learned was to enjoy one another through the process. It can be a really stressful time and its so easy to get wrapped up in all the logistics of planning that you forget you never get this time back with your fiance. Make time to go out on dates! Secondly, hire a wedding planner! Sacrifice in other areas to make this happen. It is worth every penny and you will not regret it. On your wedding day, you, your friends, and your family members need to relax and enjoy!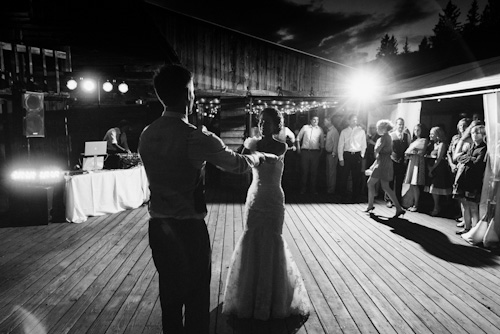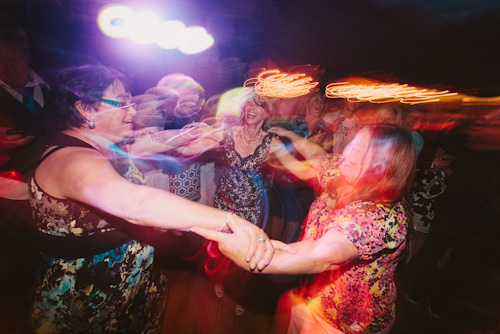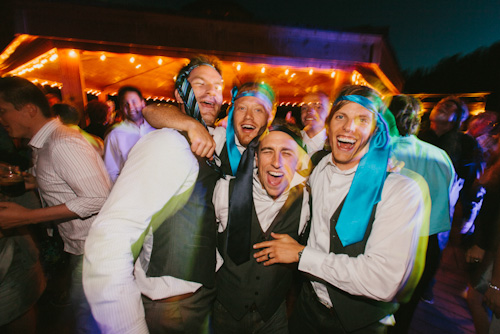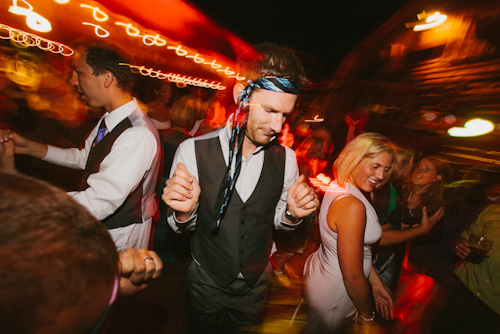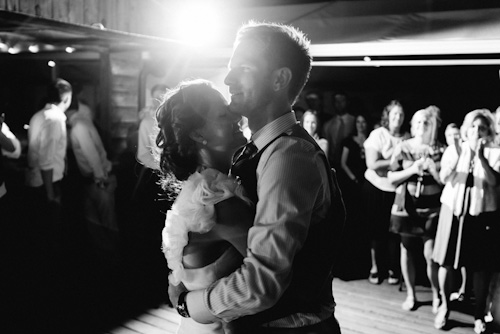 The Pros: Please visit Kaylie and Scott's page in our Real Wedding Library for all the details on their talented wedding team!
Thank you Kaylie and Scott (and Sullivan!) for sharing your wedding story with us. What a gorgeous day!