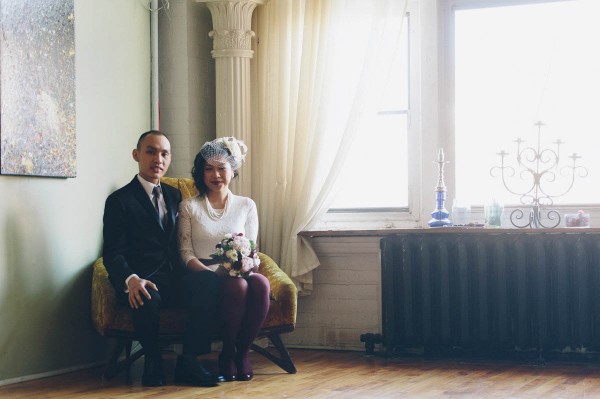 Sharing intimate weddings is one of the most truly special parts about our job, and Ninessa and Rico are one of those truly special couples that makes us excited to share. Ninessa was inspired by intimate weddings and her favorite color burgundy when planning her romantic courthouse wedding. We love the images Kat Rizza Photography captured of the pair getting ready together and completely basking in the love and excitement of their wedding day as they walked around snowy Toronto.
The Couple:
Ninessa and Rico
The Wedding:
Toronto Civic Wedding Chambers, Toronto, Ontario
The Inspiration:
Our wedding theme was Intimate, romantic and simple. We agreed to have a very small wedding as we will have a much much bigger follow-up reception back home in Jakarta, Indonesia. So we didn't want to create too much hassle. I love the colour burgundy. I think it's classy, elegant and romantic. Both my dress and flowers had a hint of burgundy. I tried looking for a burgundy tie for Rico, but couldn't fine the right shade, so we settled with dark purple. I took a lot of inspiration from people who threw intimate weddings. These weddings were absolutely beautiful, very detailed-oriented.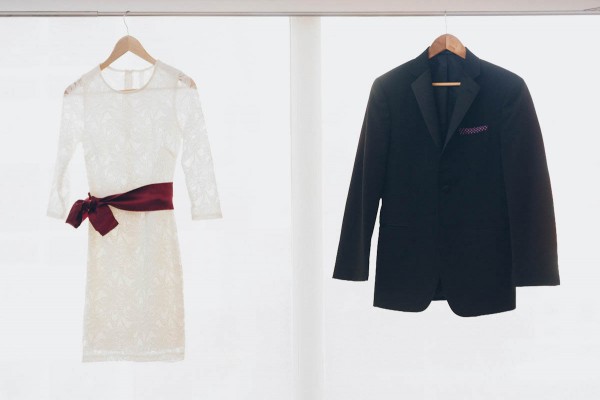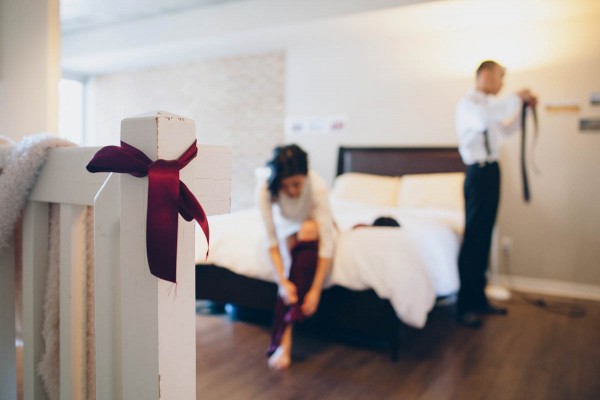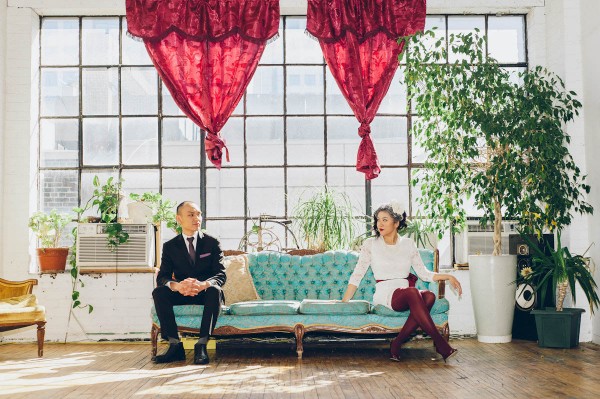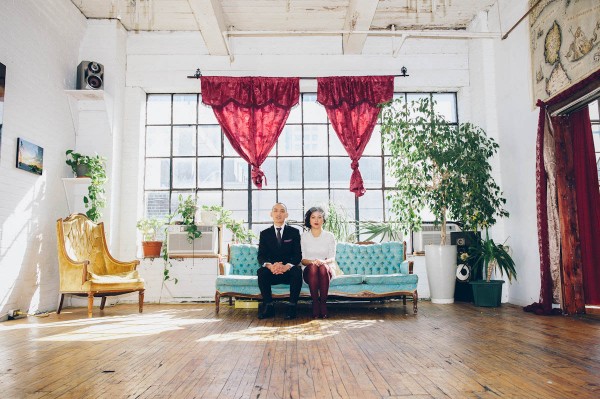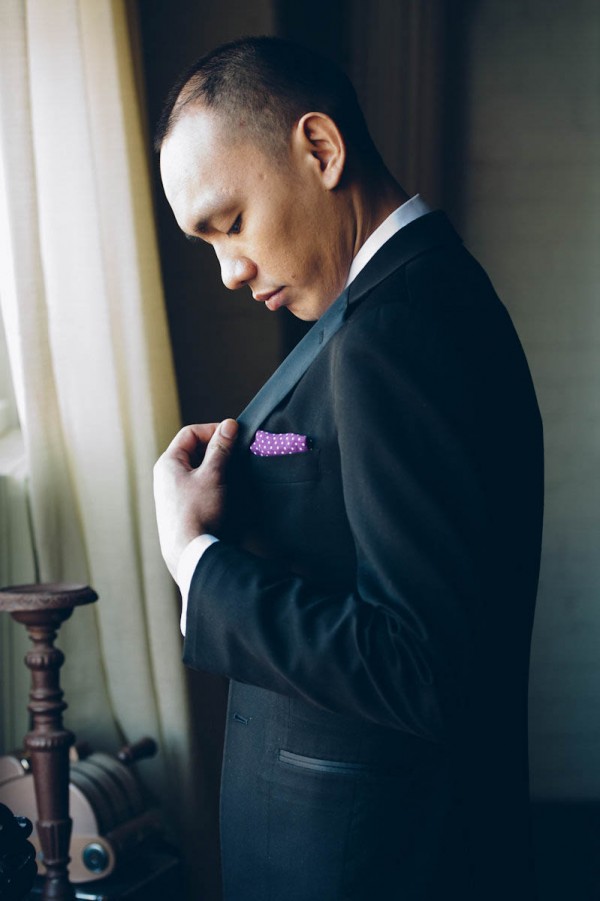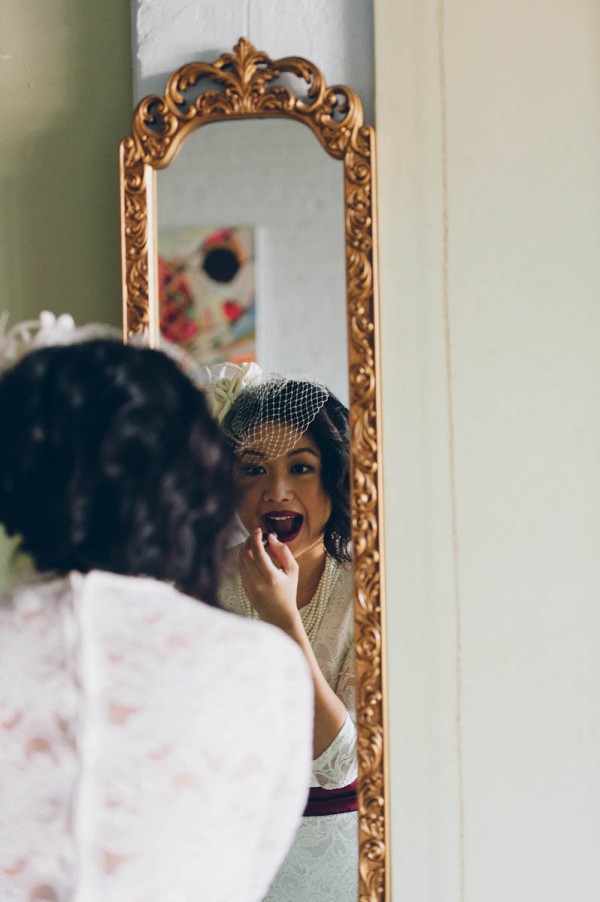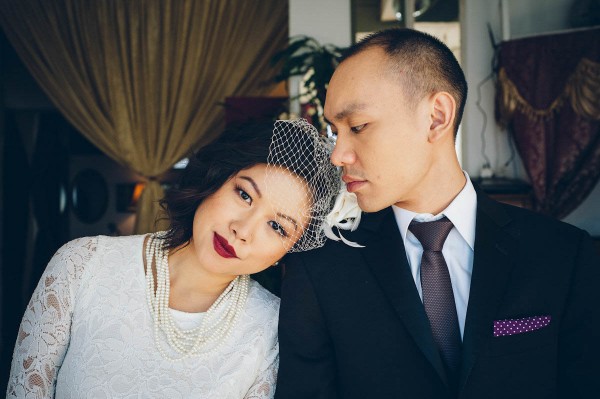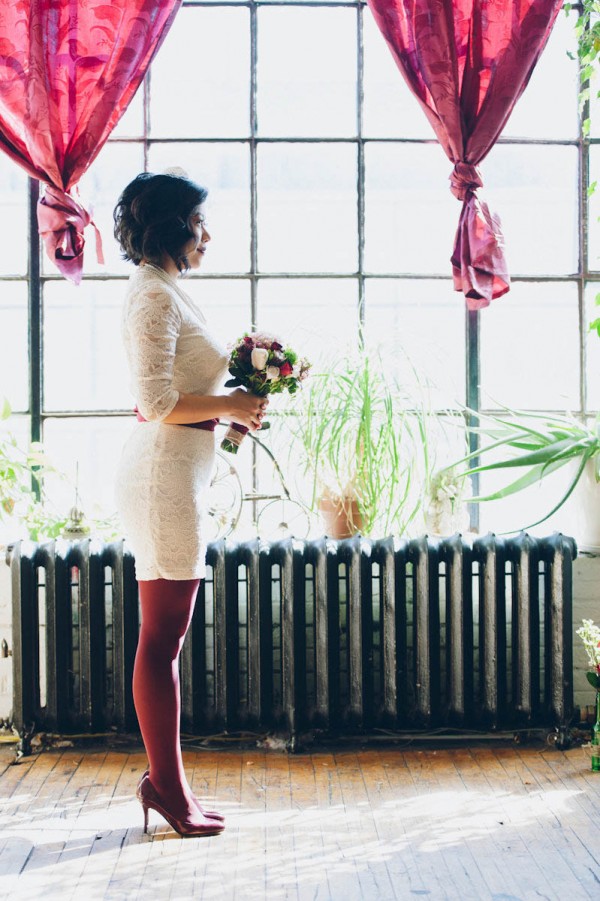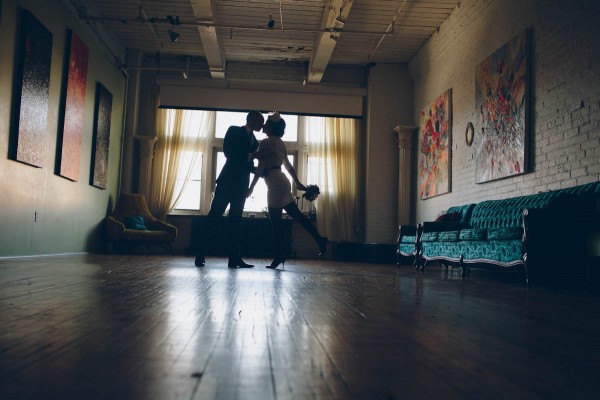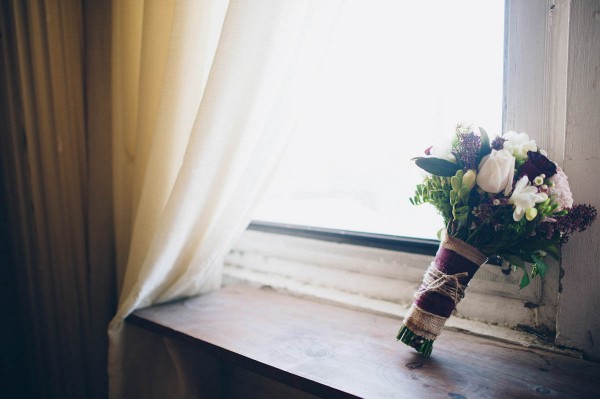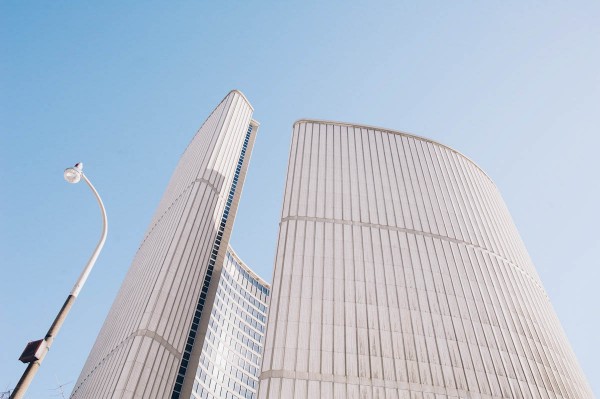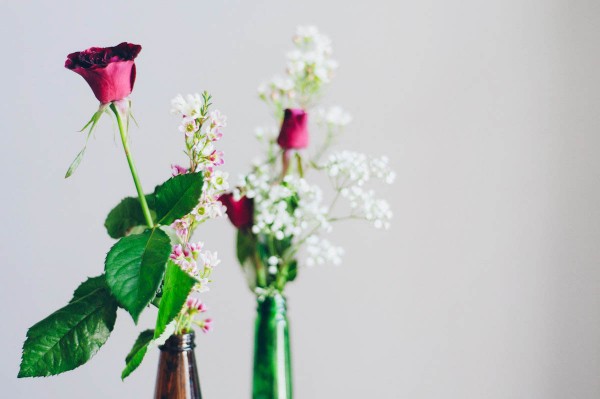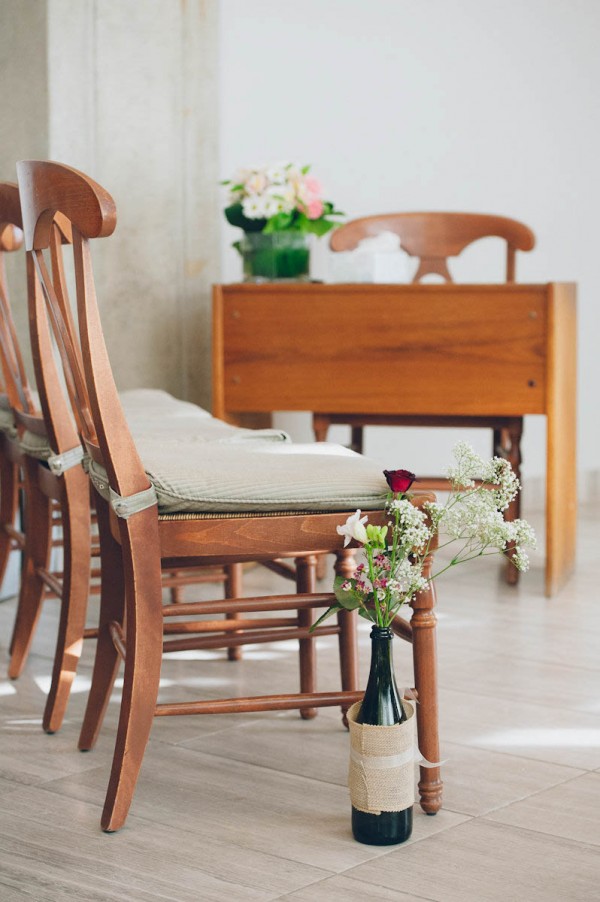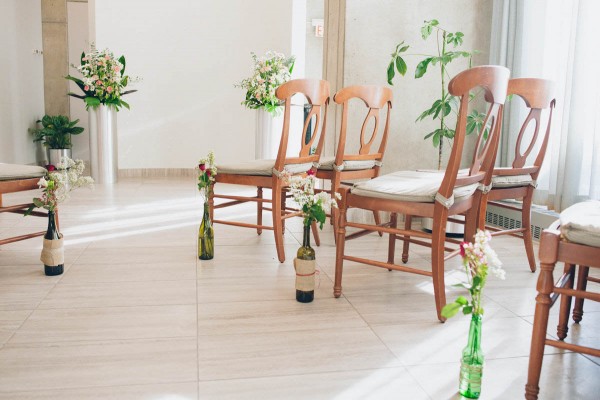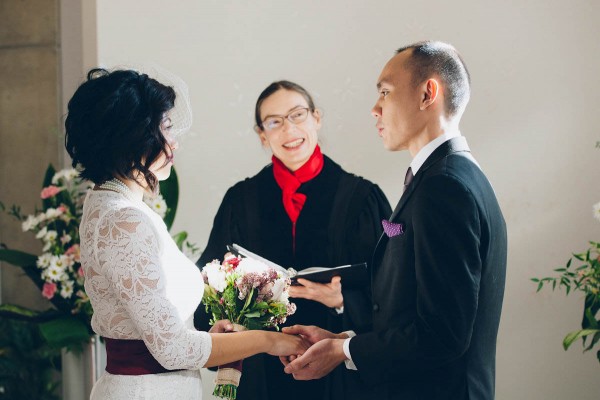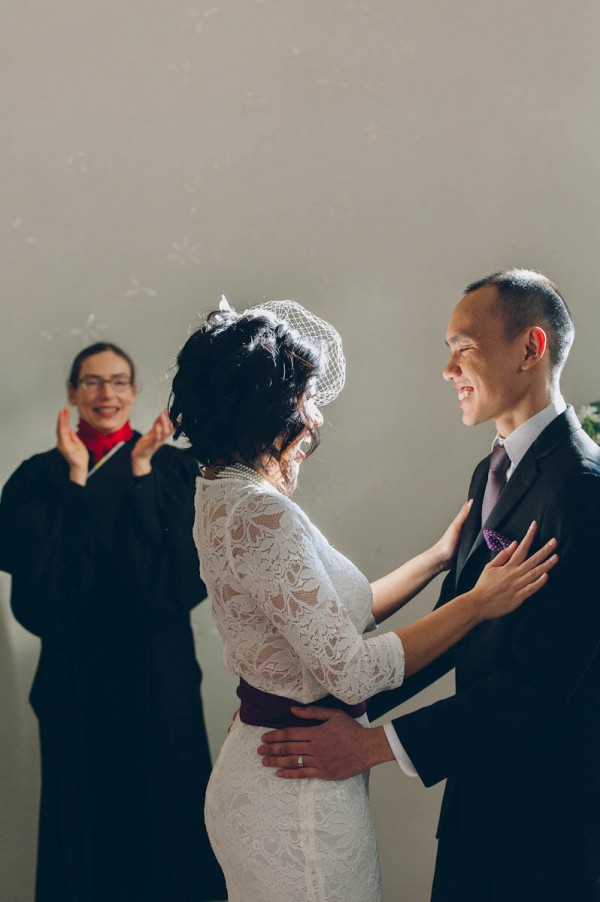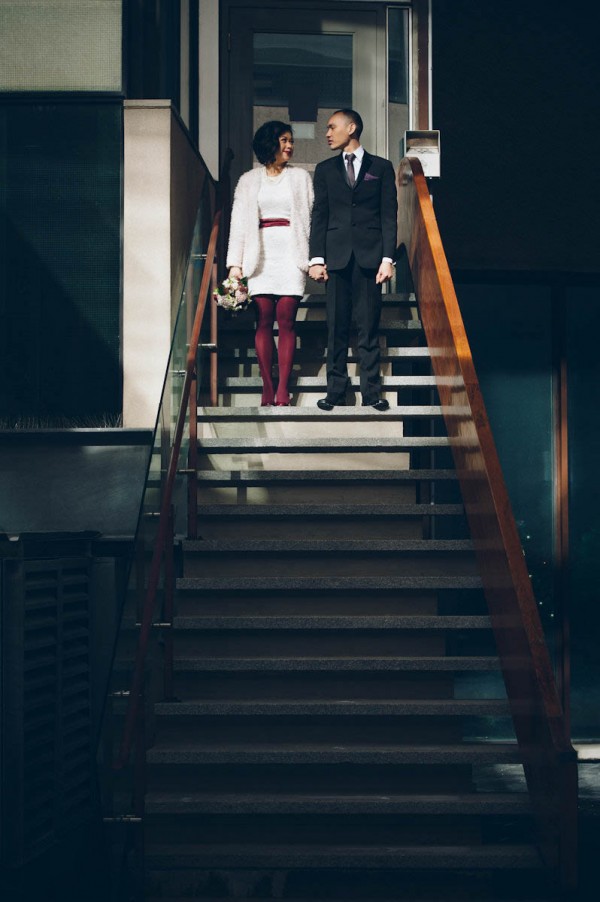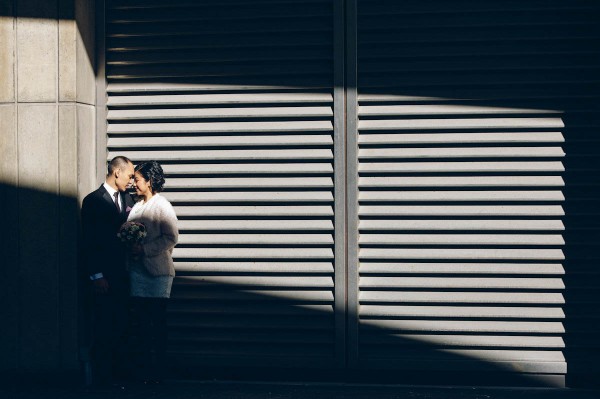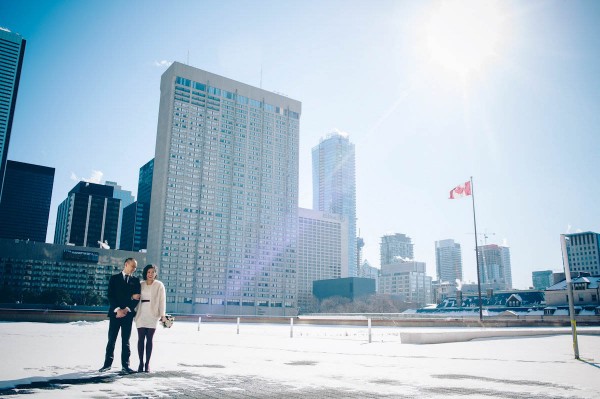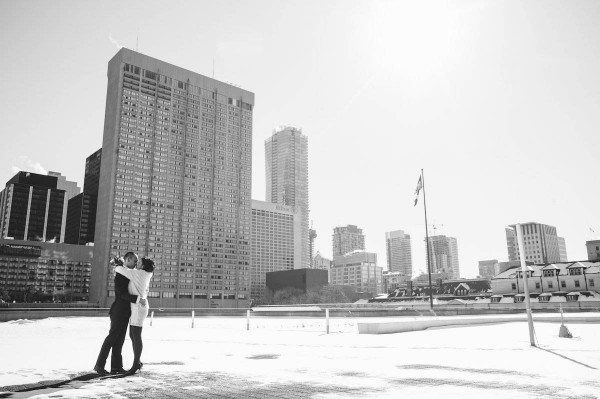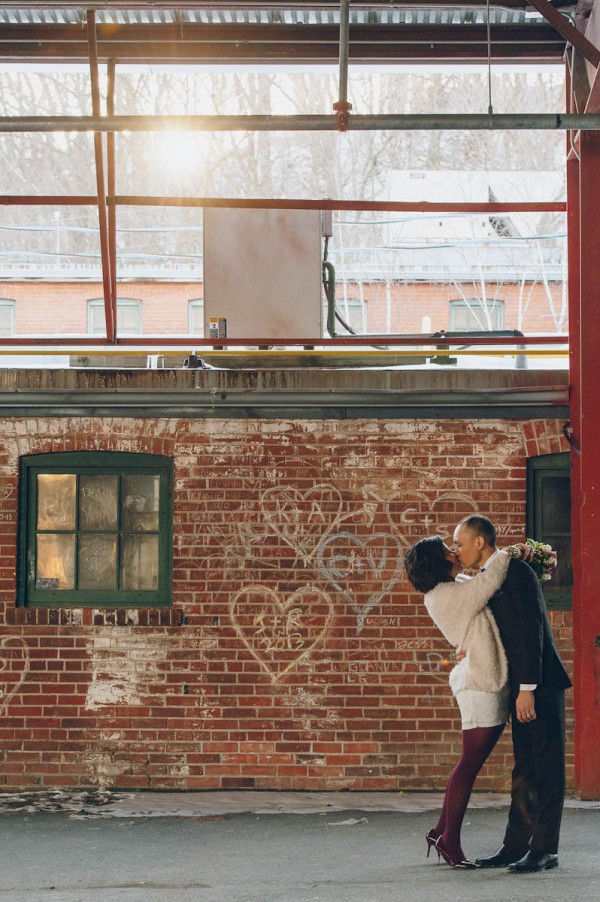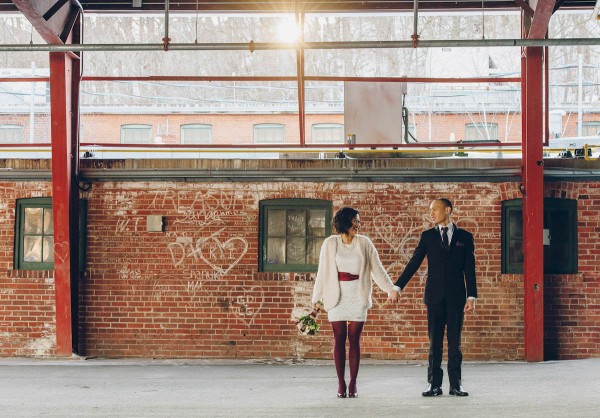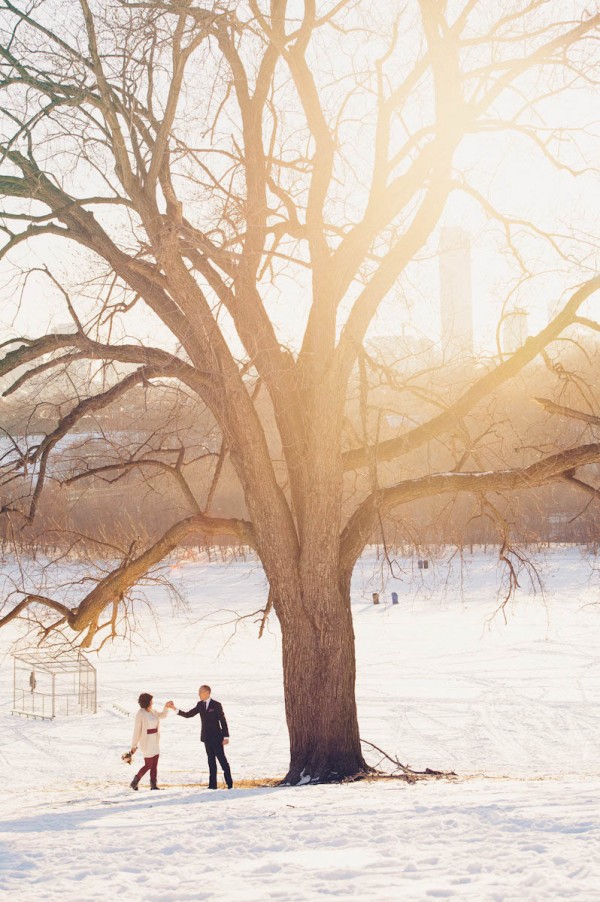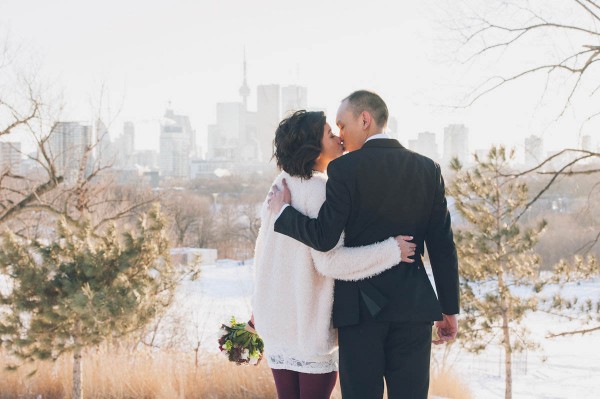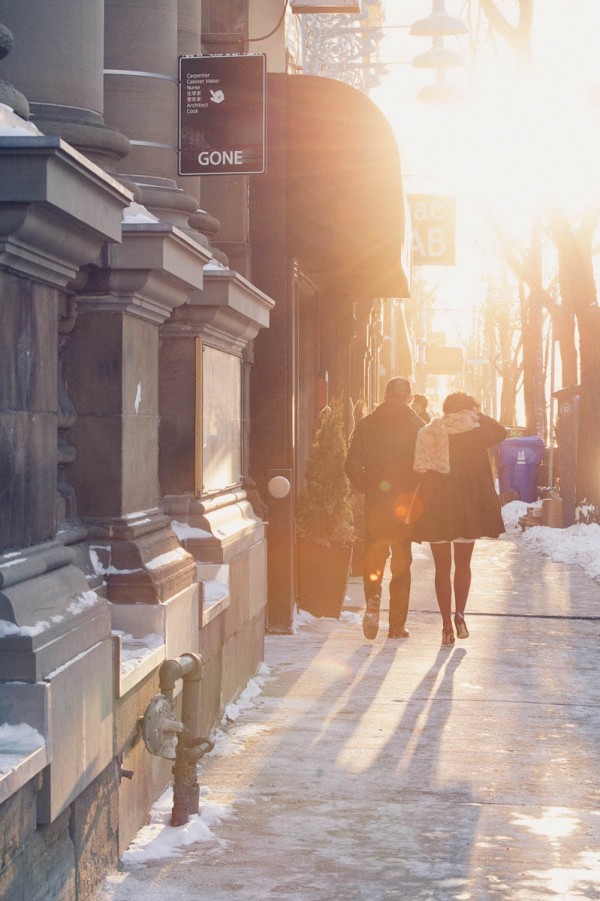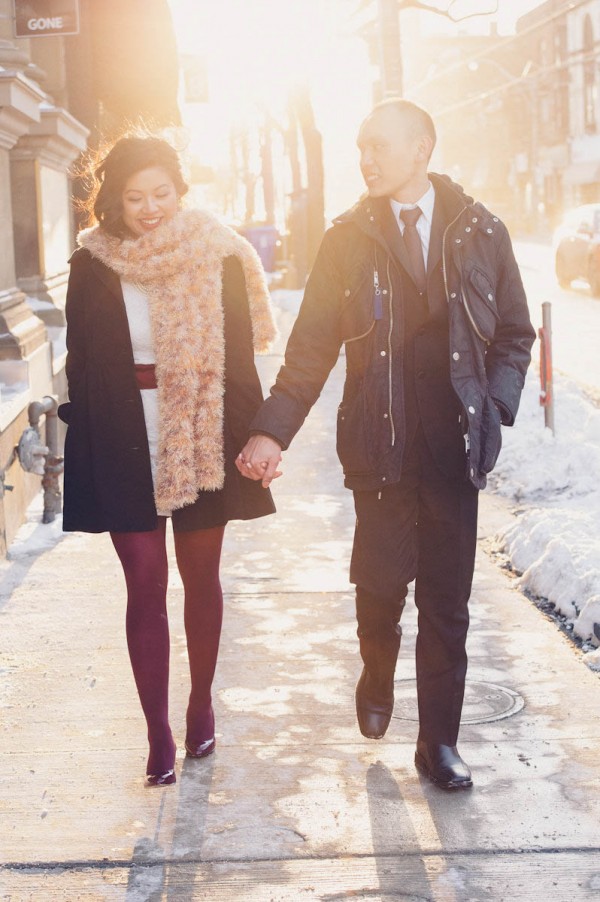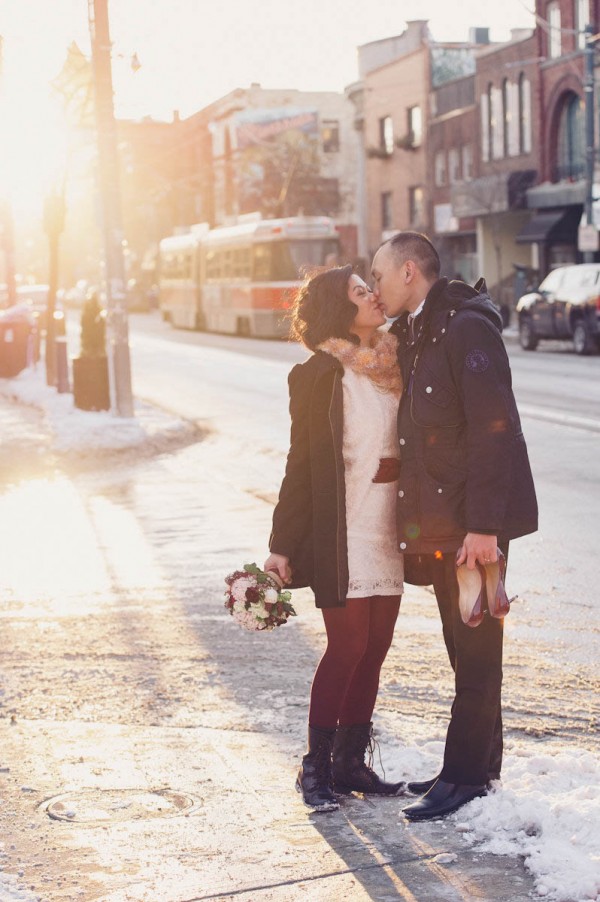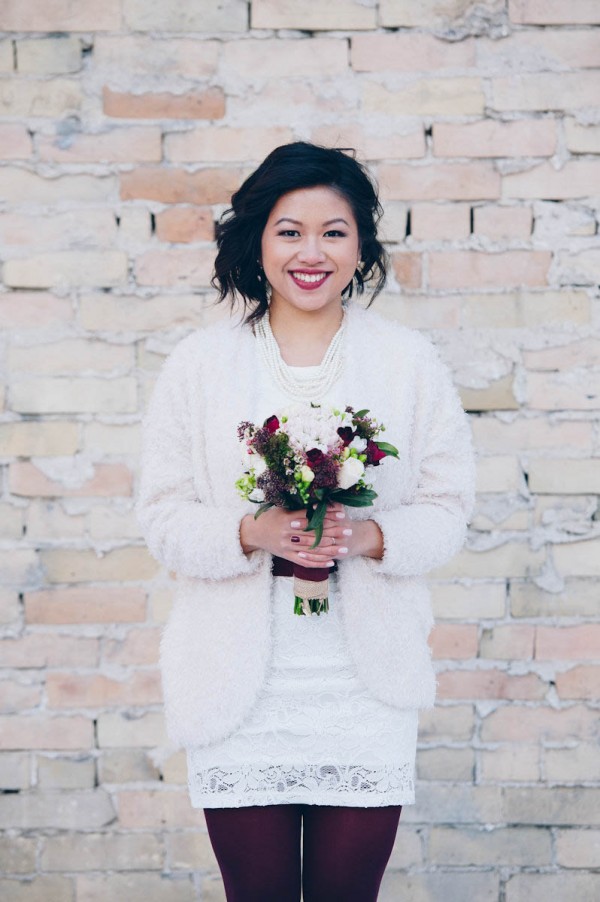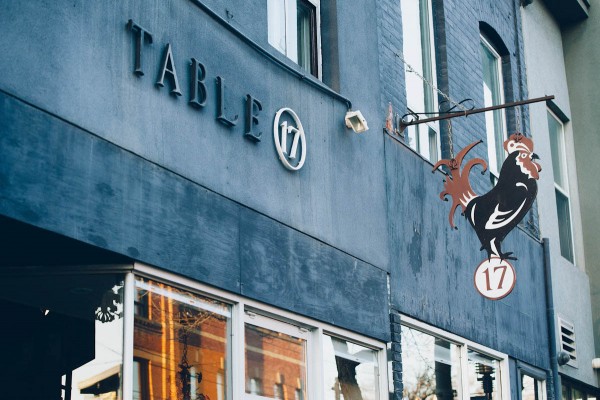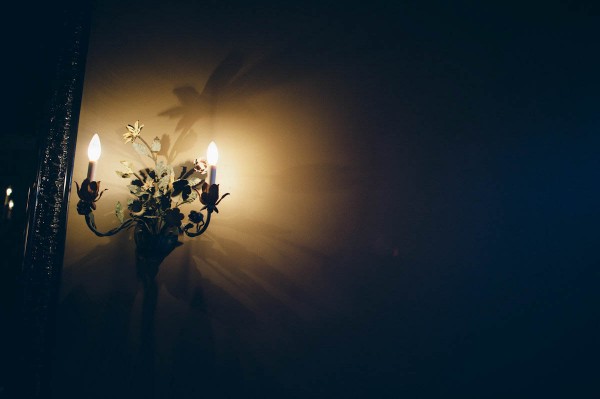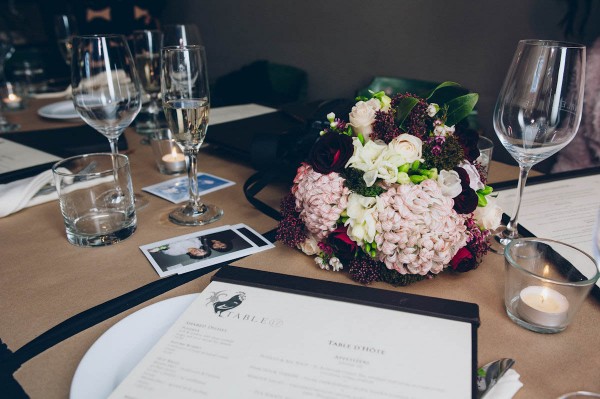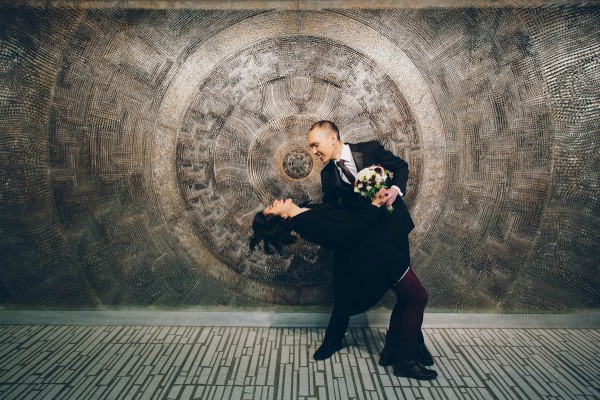 The Moments:
Our favourite moment was definitely the photo shoot! Kat really did a great job in keeping us on schedule throughout the day. We went to 4 different places to do our shoot (apart from our condo and the civic chamber). At one point, our friend who drove us throughout the afternoon had to speed up from our second photoshoot location, Brickworks, to our third one, Broadview Park. The result? We got there just in time! Kat took super beautiful pictures of us with stunning view of the city scape just before the sun set.
The Couple Recommends:
Kat Rizza, our photographer, really went above and beyond throughout the whole wedding. We would recommend her to anyone! From the planning until the day we received our photos, we are impressed by her professionalism. During planning, she helped us in scheduling the photoshoots since we would like to have it in 4 different locations. She ensured that we were happy with the amount of photos that we took in each location, and kept us on schedule throughout the day. Because it was only the two of us in the photoshoot, it was very manageable. The photos that Kat took, really took our breath away. It was exactly what we wanted. I hope she could be our photographer again in our wedding back home!
The Wedding Team:
Photography – Kat Rizza
Ceremony Venue – Toronto Civic Wedding Chambers
Reception Venue – Table17
Wedding Dress – Mendocino
Bride Shoes – Marc Fischer
Rings – CJ Outlet
Thanks to Kat Rizza Photography for allowing us a glimpse into Niness and Rico's romantic courthouse wedding. Planning an intimate wedding? Check out Sing-Pey and Michael's breathtaking Lake Como wedding.