Lyndsey and Bobby planned a beautiful semi-destination winery wedding weekend at one of Washington's treasures and member of our new Venue Hotlist – Cave B Estate Winery in Quincy, Washington. Cave B is simply spectacular, with incredible views of the Columbia River Gorge that go on for miles, plus amazing amenities and service that the couple's guests were able to enjoy throughout the weekend. I can't get enough of these stunning images that Junebug member Belathée Photography snapped, and which perfectly capture the natural environment, glowing sunset, and once again…that view!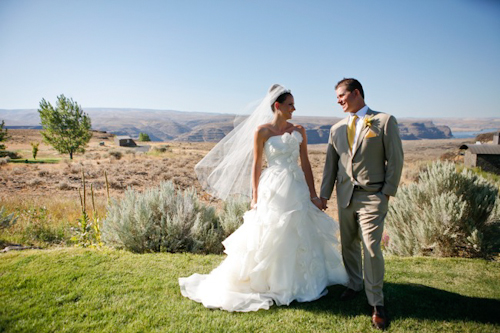 The Couple: Lyndsey and Bobby
The Wedding: 8.27.11 – Cave B Estate Winery – Qunicy, WA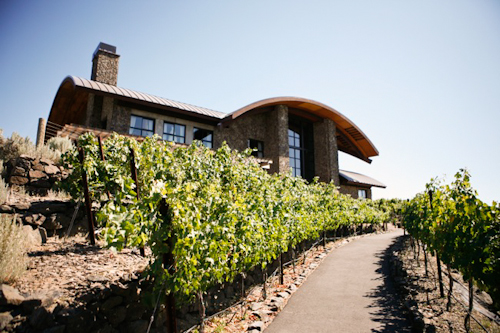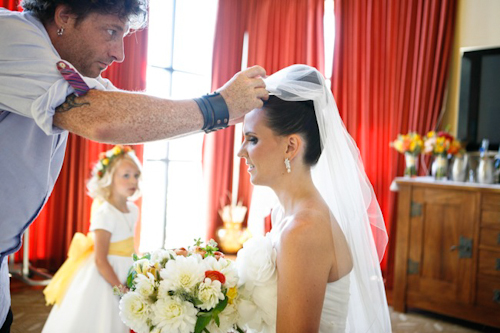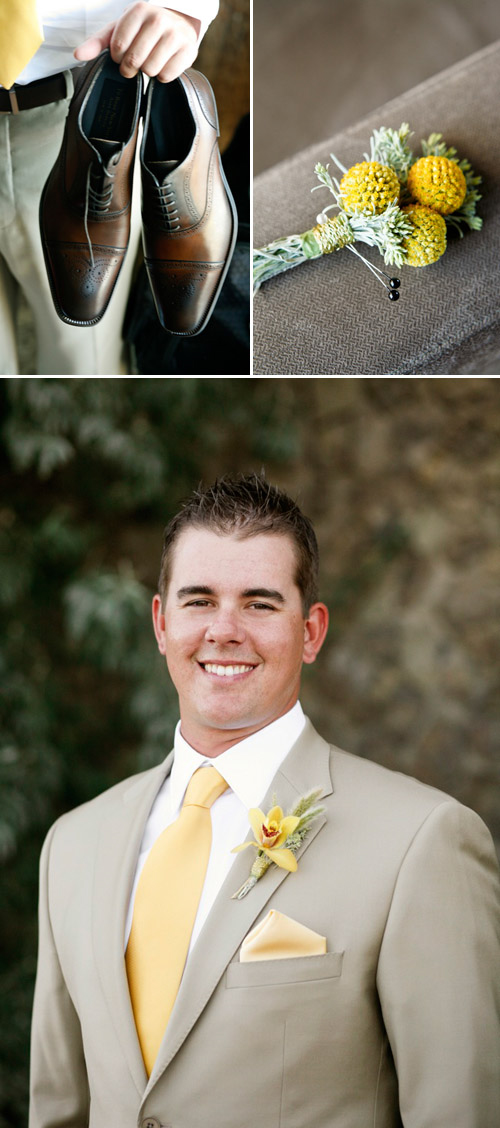 What three adjectives best describe your wedding day? Timeless, organic, breathtaking
Was there a decor theme that ran through your wedding? What was the inspiration for that particular idea and how did it reflect you as a couple? First of all, I would have to say the main color theme of the wedding was canary yellow. The bridesmaids wore canary yellow, the bride's shoes were canary yellow, and the majority of the accent colors were canary yellow. We wanted something very natural and timeless. Cave B was a stunning backdrop already, and True Colors Events really helped us desgin a cohesive, gorgeous look. We utilized the organic surroundings as well as the late summer/early autumn setting as color, decor, and flower inspiration. As a couple, Bobby and I are very understated, easy going, and relaxed. The whole flow of the wedding was meant to focus on the guests just as much as it was to focus on us. We wanted guests to feel comfortable, and enjoy the beauty of where they were. We wanted a weekend event where everyone could get away and relax before, during and after the wedding. And, we were so happy that it was all beautifully captured by Belathée Photography!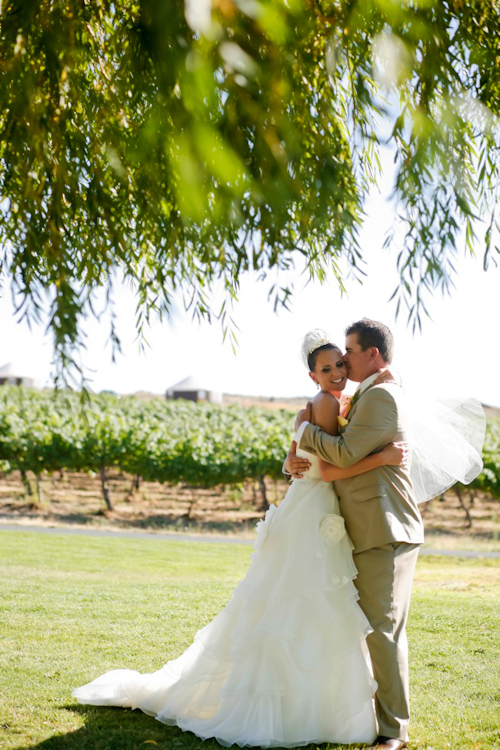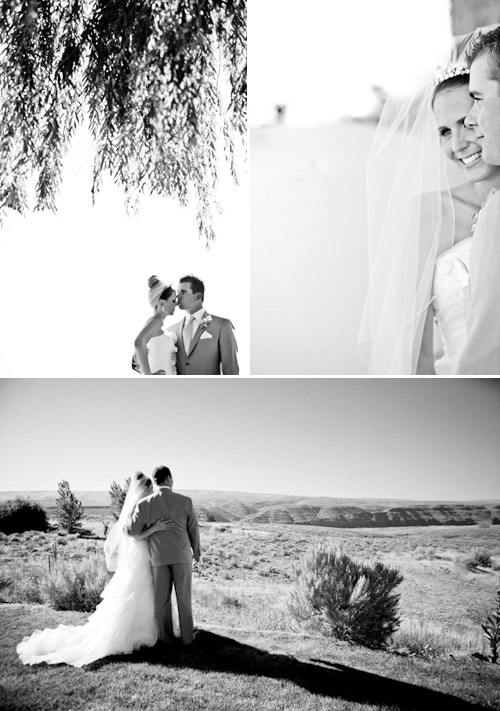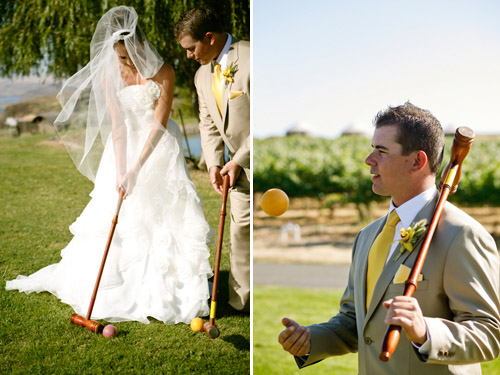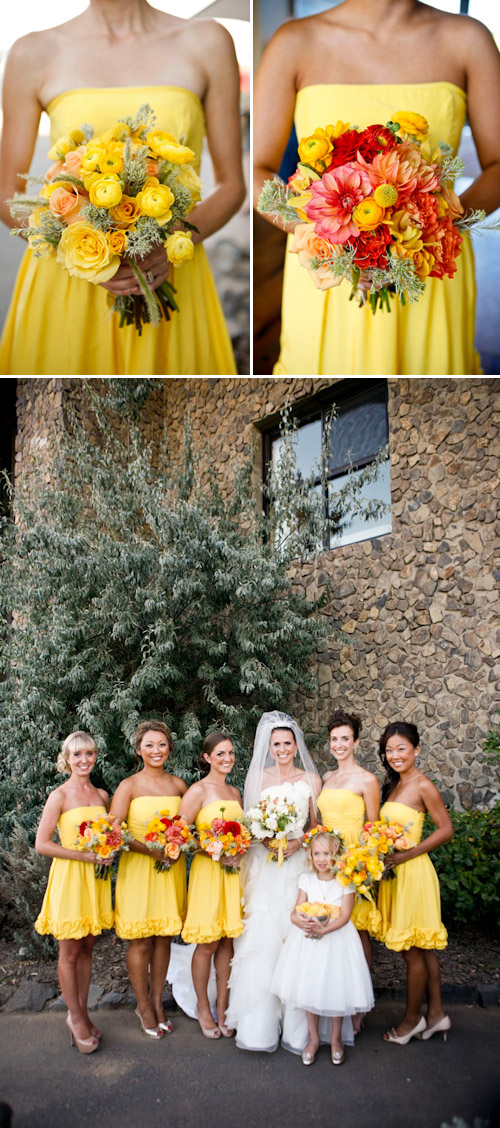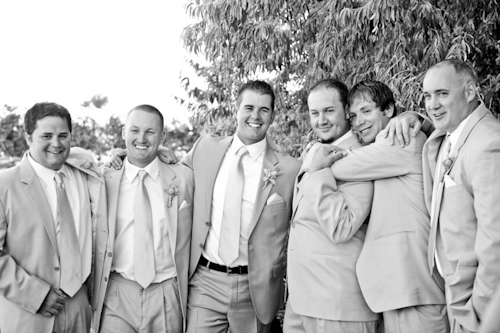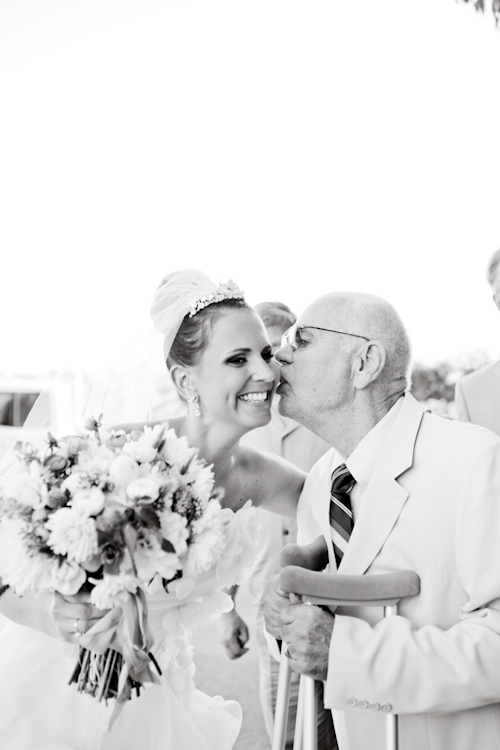 What were some of the different ways you used decor elements to create the beautiful, cohesive event you were envisioning? The ceremony took place close to the time of sunset, and we really wanted to take those sunset colors and the general feeling from the ceremony into the cocktail hour, then finally into the reception. For colors, we brought in canary yellow to complement and brighten the sunset hues. We had warm, textural floral arrangements of yellow and orange seasonal flowers that even included sagebrush branches that our florist, Fiore Blossoms, collected from the property. The linens were a deep maroon/red and goldish color which, again, brought those sunset colors into the reception room.
We also really loved the vintage look of mercury glass. When lit with candles, it makes for a very muted, romantic flicker. That was one element that was a must during the reception as well. We maintained the color theme in the menus for the reception meal – we used the same pattern that the guests had seen in their invitations and programs. It was a simple pattern with elements of canary yellow and yellow poppy.
The cocktail hour and reception food was fantastic. Most of the food was grown on site, so the food was very much in season and organic to the area. We even kept with the organic theme having a citrus and spiced cake. Delicious!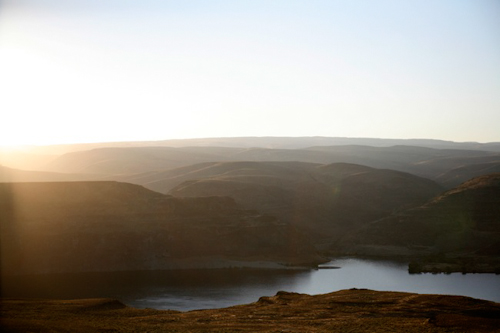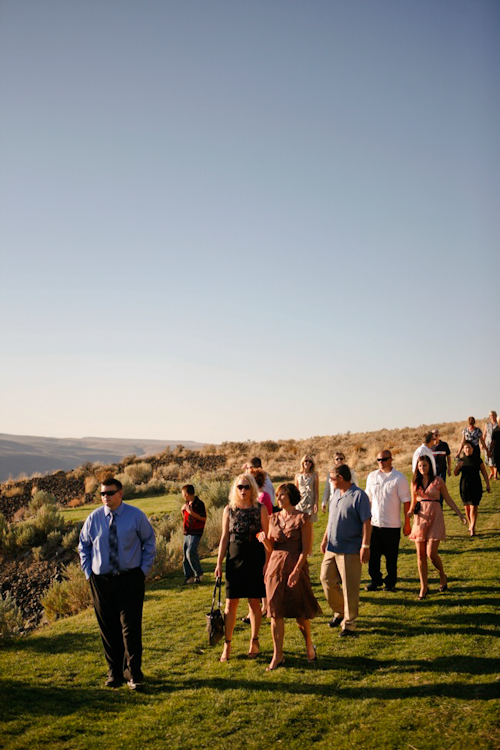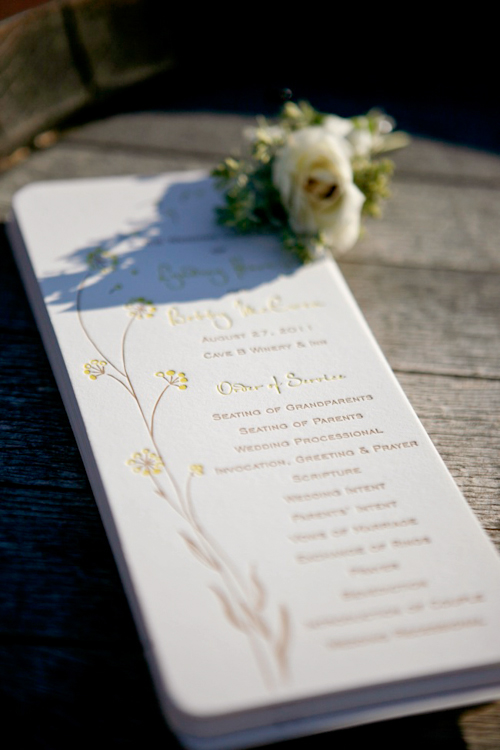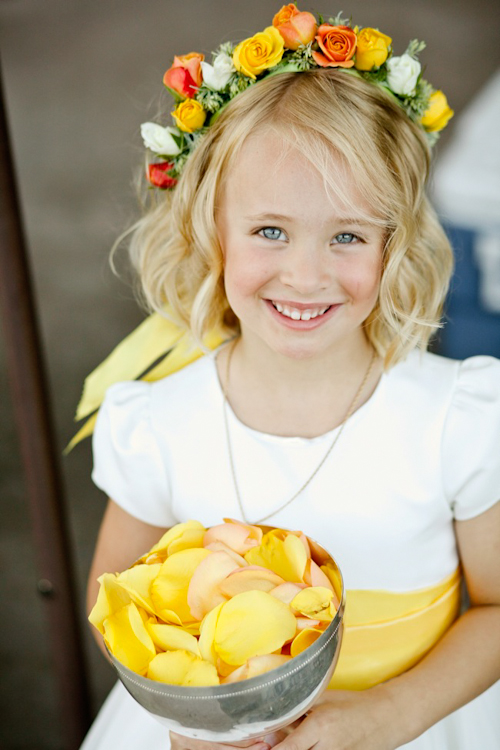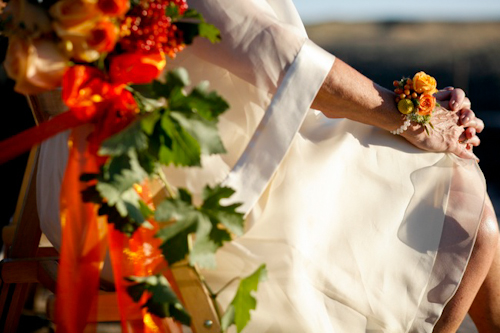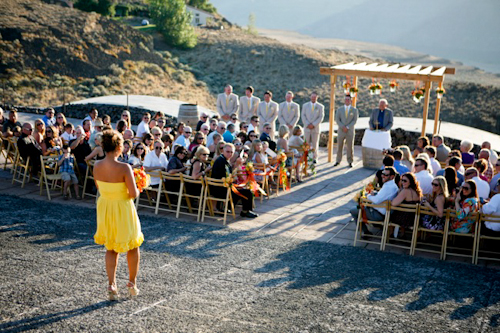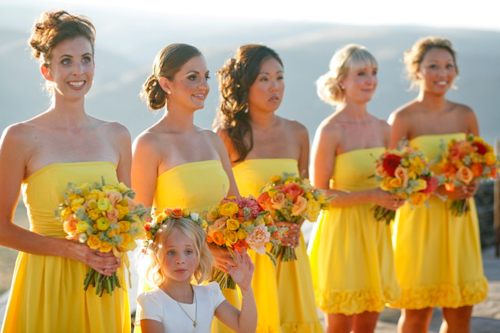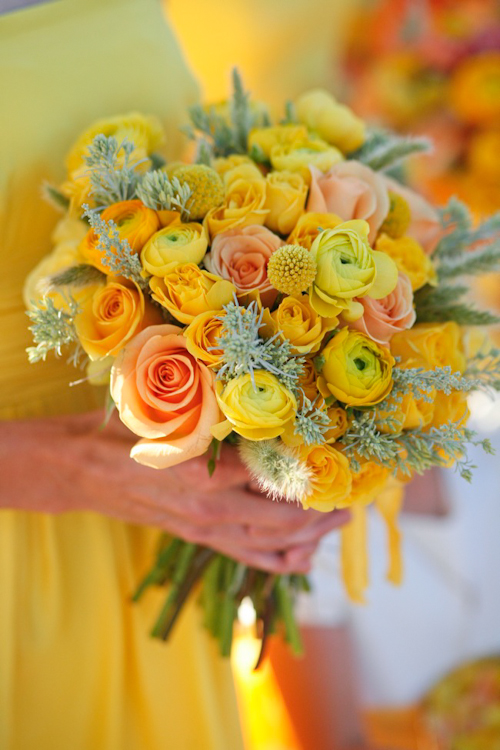 Where did you choose to hold your wedding, and how did the location influence your decor decisions? The wedding was held at Cave B in Eastern Washington. One of the reasons why we loved the location so much was that it embodied everything we were looking for in a wedding: amazing views, expansive grounds that were ours to use, semi-destination. It's a very unpretentious but beautiful location. We wanted to work with the setting, not against it. The ceremony backdrop was a view of the Columbia River gorge. We kept the ceremony decor simple and really let the location shine!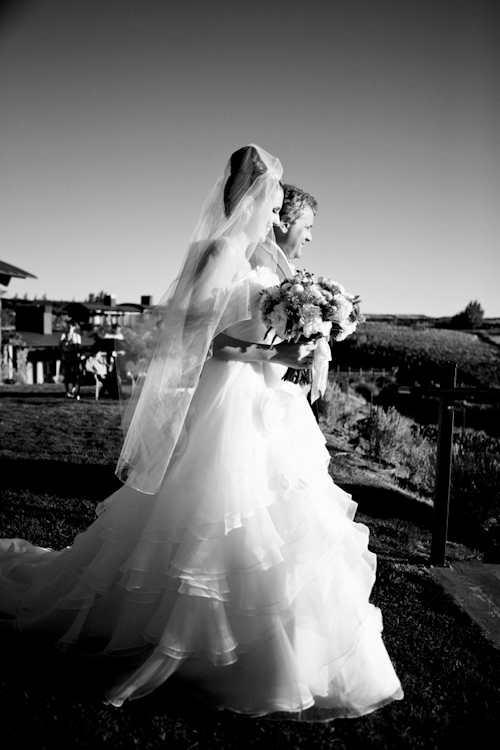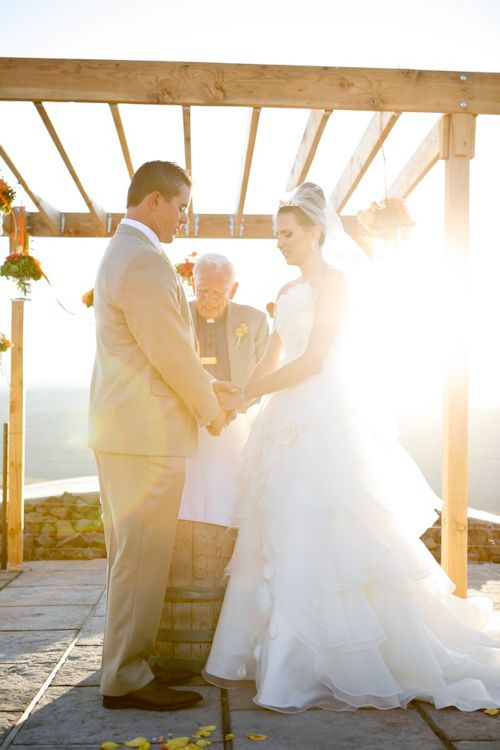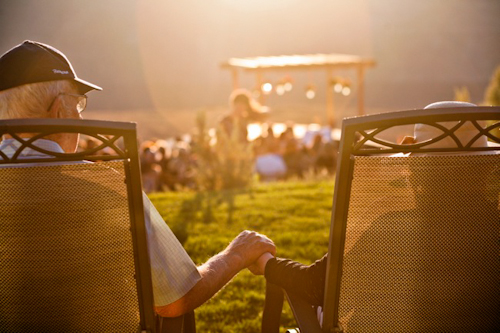 Looking back, do you have a favorite project or successful decor idea from your wedding? Tell us what you loved about it! Something we did that Im really thankful for was instead of having a guest book, we had Bobby's dad construct us a shadow box where guests wrote well wishes and blessings on pieces of paper and dropped them in. Cave B is a winery as well as a venue, so we were able to keep one bottle from our wedding in the shadow box with the well wishes surrounding it. On our first anniversary, we drank the wine, read all of the wonderful comments from our friends and family, and watched our wedding video. It was a fantastic way to celebrate and remember our wedding one year later.
Lastly, I loved having a semi-destination wedding. It was not so far away as to deter a lot of people and close enough where guests did have the option of having a late night drive back to their homes. I wanted our guests to be able to spend a weekend with us, instead of one short evening. During the day our friends and family went for hikes, sat by the pool, went golfing, went wine tasting and just had the opportunity to relax. I think it set the mood for a fun and joyous wedding. We felt extremely blessed!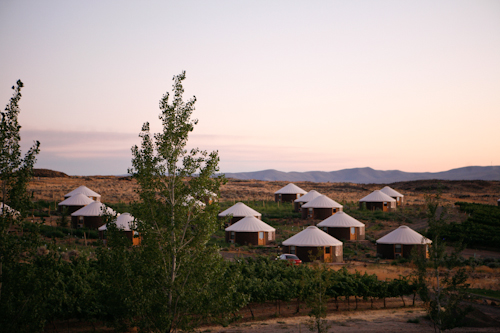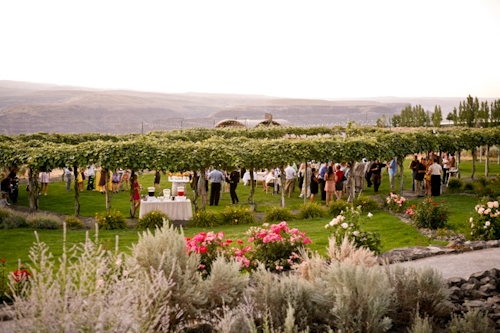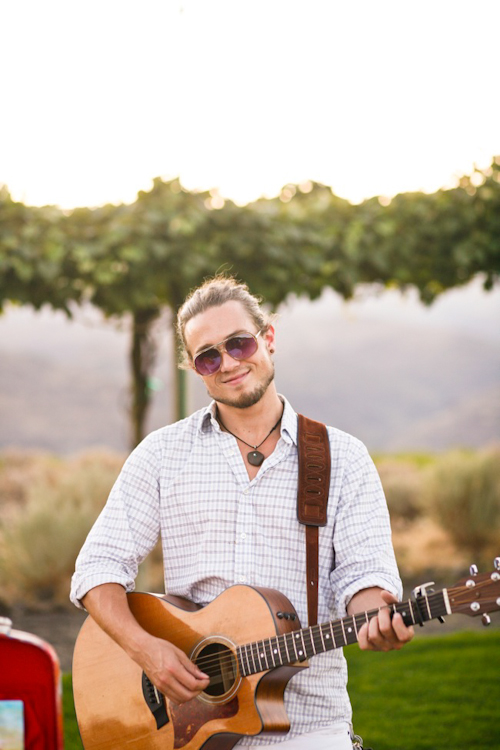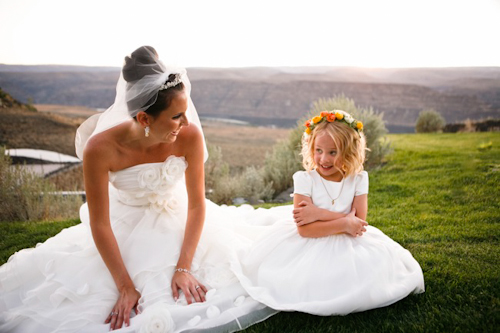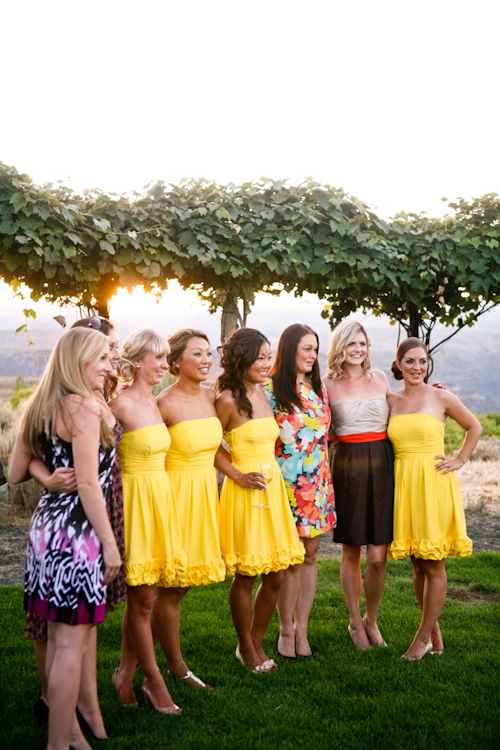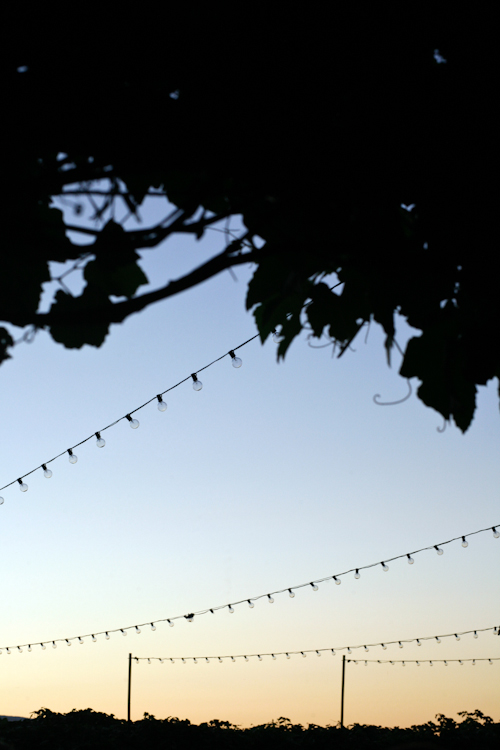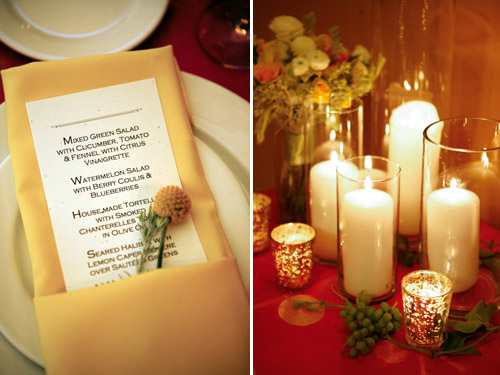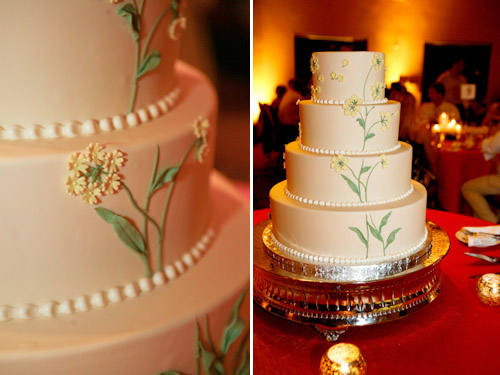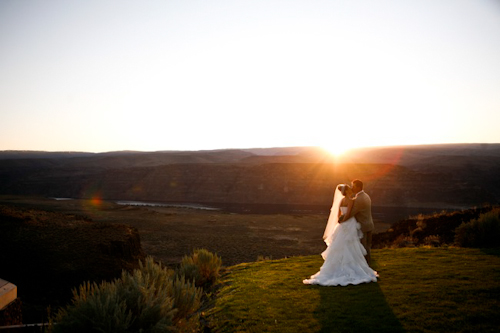 The Wedding Team:
Photographer: Belathée Photography
Event Planner: True Colors Events
Ceremony/Reception Venue & Catering: Cave B Estate Winery
Videographer/Film Maker: Blake Pedersen
Officiant: Pastor John Greeny
Invitation Designer: Paper Passionista
Florist: Fiore Blossoms
Cake: Crème de la Crème
Wedding Dress & Bridal Accessories: Luly Yang
Bridesmaids Apparel & Accessories: Bella Bridesmaids
Groom's Apparel: Butch Blum
Groomsmen Apparel: La Belle Elaine's
Make-up: Shelby Edwards from Nordstrom
Hair: Jeremy Todd Abraham from Napolitano Spa
DJ: Affairs to Remember
Live Music: Guitarist Andew Vait
Favors: Donation made to the charity organization Hugs for Cubs, started by a former baseball coach of the groom.
Rings: Jared
Thank you, Lyndsey and Bobby, for sharing your lovely wedding with us, and Belathée Photography for the beautiful images!
Be sure to check out our World's Best Wedding Venues Hotlist for more recommendations of great places to hold your destination or downtown wedding!