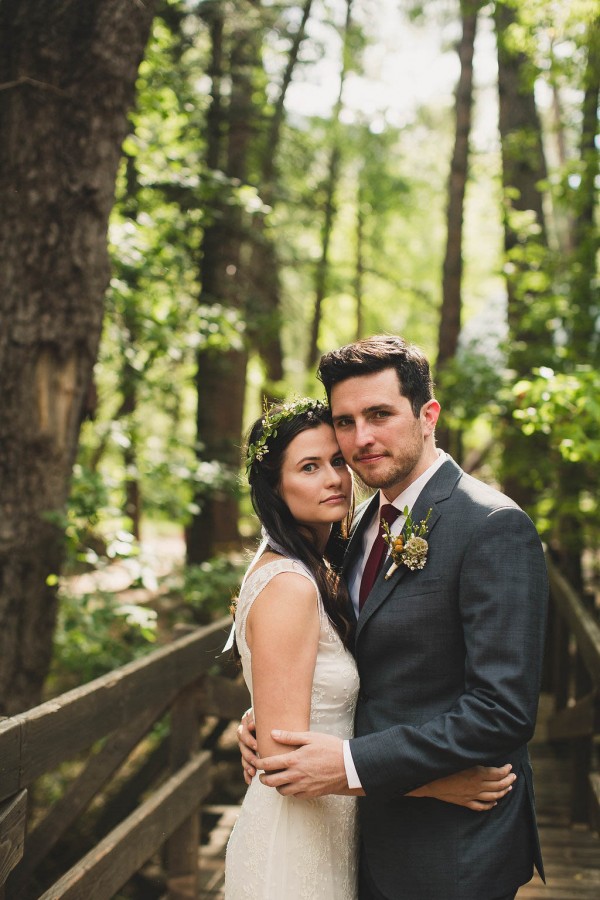 When no venue feels like the right place, turning to a special spot from your childhood can be a fun and sentimental alternative. Groom Kieran grew up attending Camp Geronimo in Pine, Arizona, which would later become the best best wedding location the couple could have dreamed of. A few natural decor elements were the only additions needed to make the summer camp grounds wedding ready for Samantha and Kieran's intimate "I do's" in the forest. Kym Ventola Photography so beautifully captured the love, light, and landscape throughout the celebration, including an emotional first look that will give you goosebumps!
The Couple:
Samantha and Kieran
The Wedding:
Camp Geronimo, Pine, Arizona
The Inspiration:
We had a really hard time searching for a wedding venue. Nothing really spoke to us until we visited Camp Geronimo. Kieran had worked there as a kid, spending entire summers at camp. I fell in love with the idea of a magical forest wedding with loose inspiration from the movie 'Moonrise Kingdom.' With all of our friends and family coming up to camp for an entire weekend, we really embraced the boy scout summer camp theme. We created guide books with the weekend's agenda and important information, custom patches for all of the "campers", water bottles for everyone to use throughout the weekend, etc.
When it came to decor, we learned that less was more. We really utilized the existing camp decor and just added little touches. We held our ceremony at an outdoor chapel completely surrounded by trees. The natural scenery was so beautiful, we didn't need to add anything to it! Some family members helped clean up the area and used fallen branches and greenery to spruce up the ceremony site, but we didn't decorate at all — and it was perfect!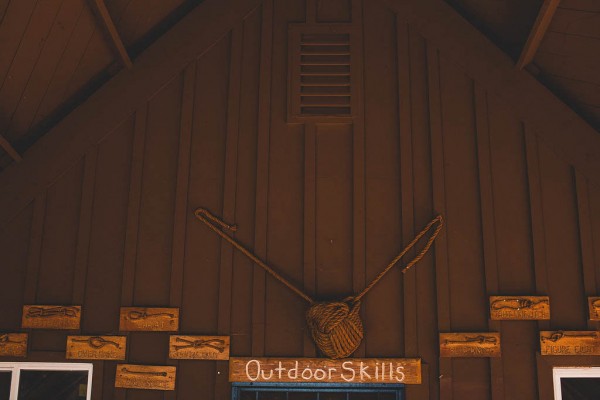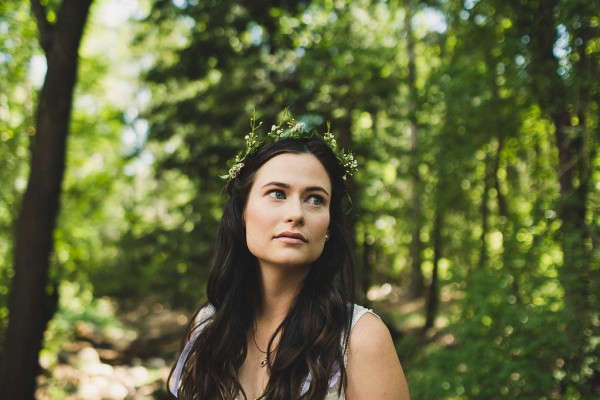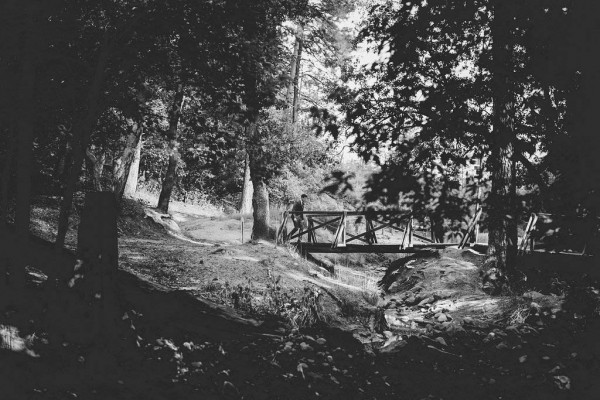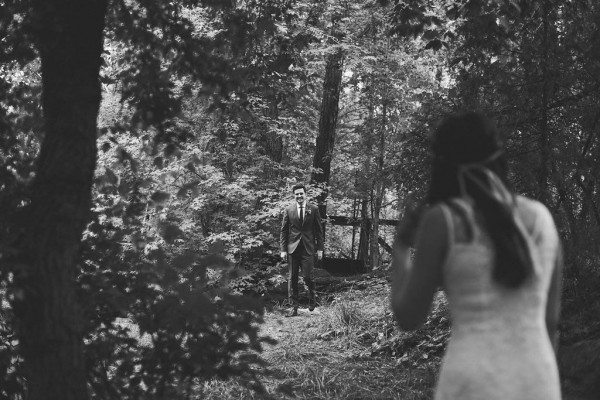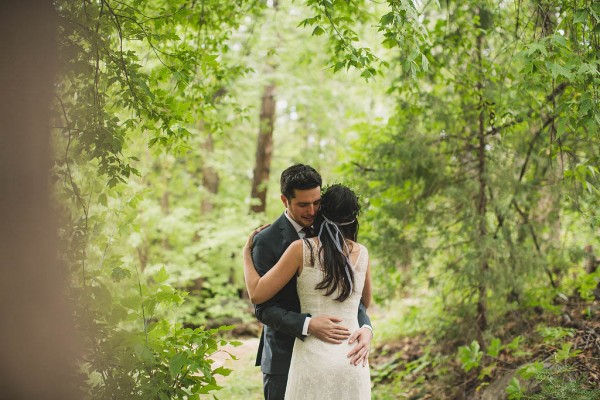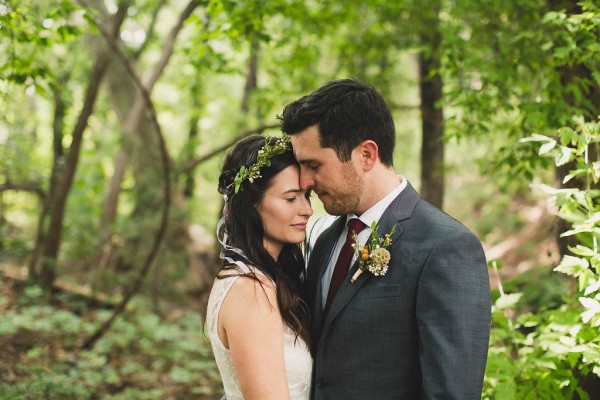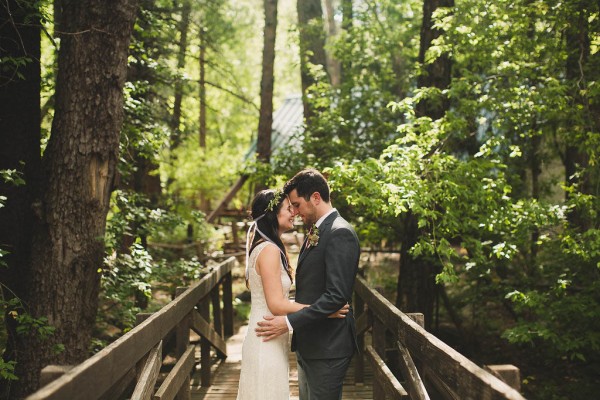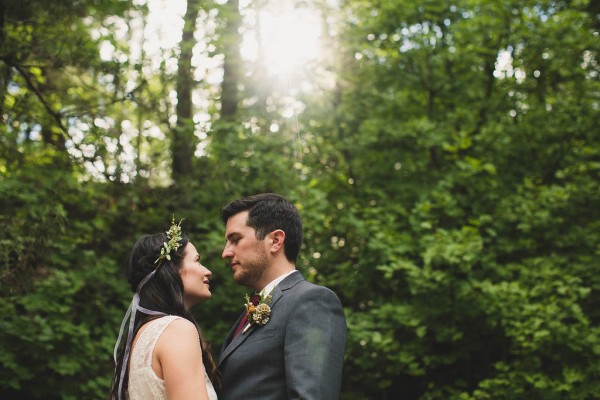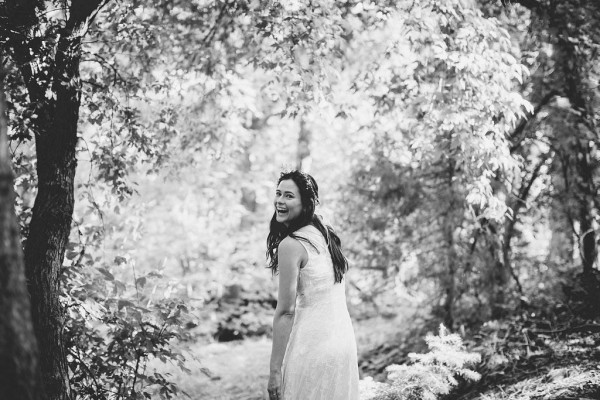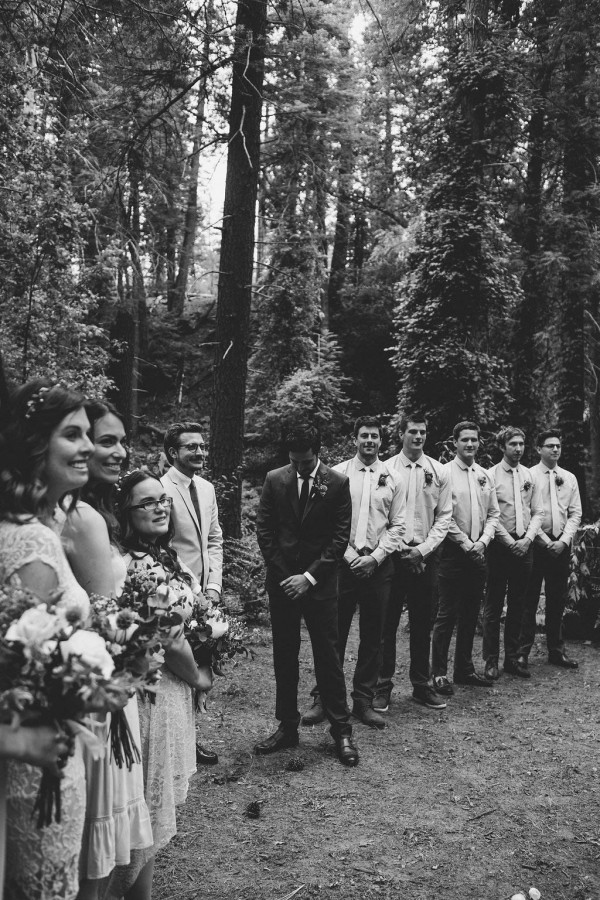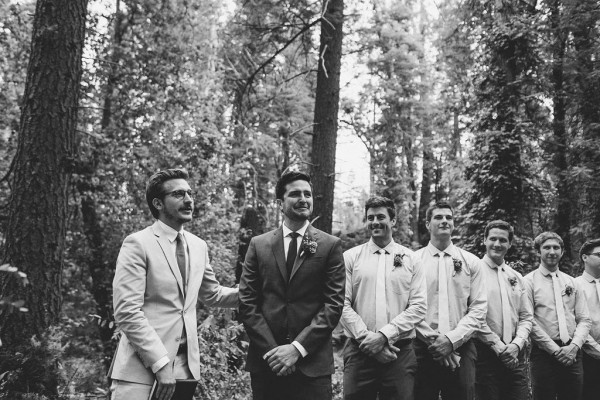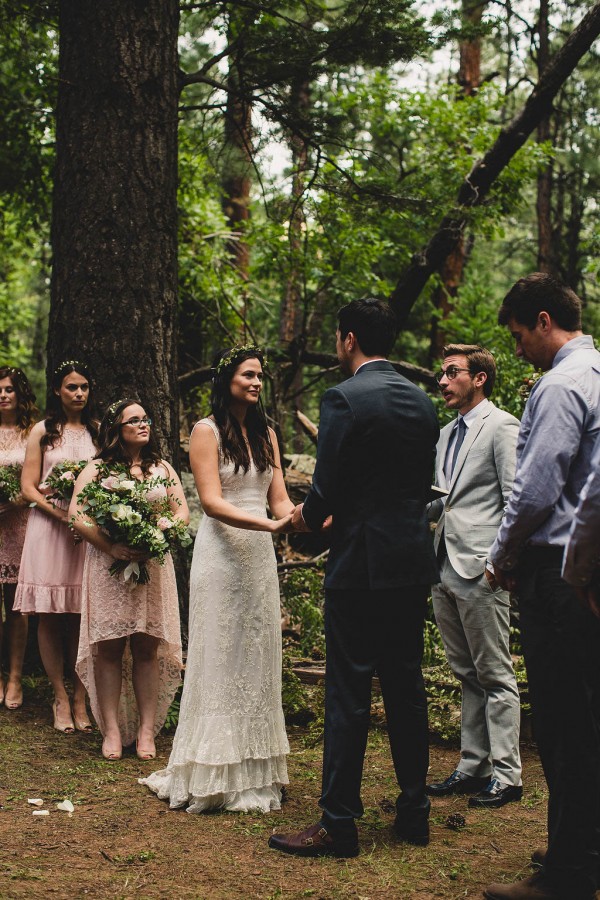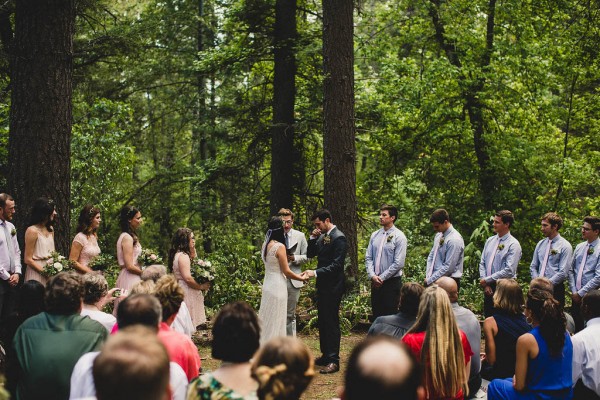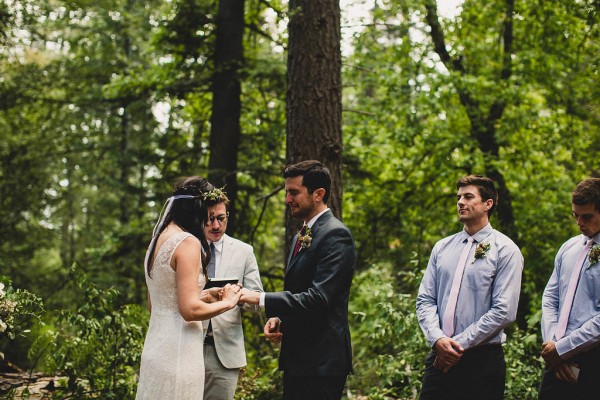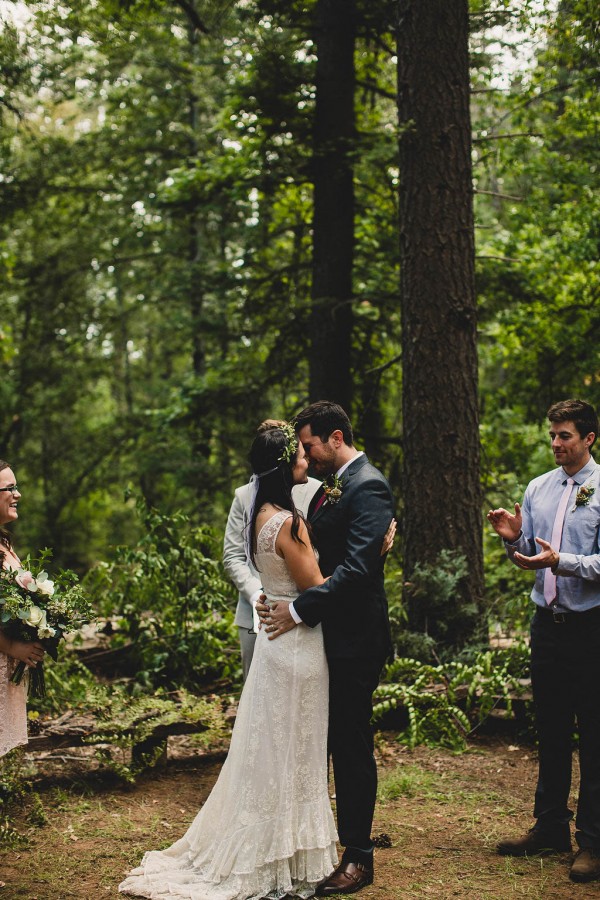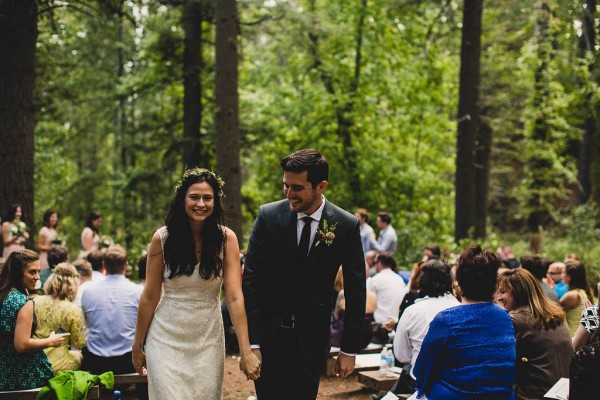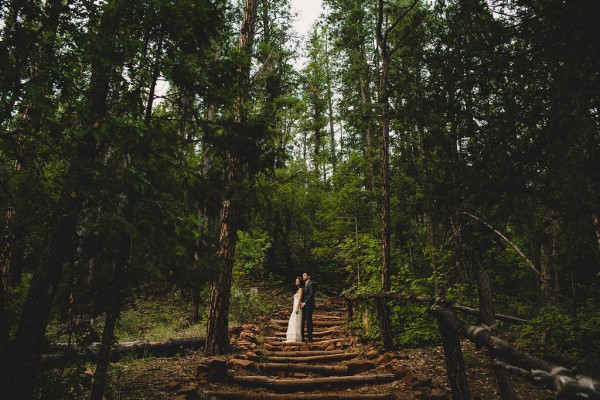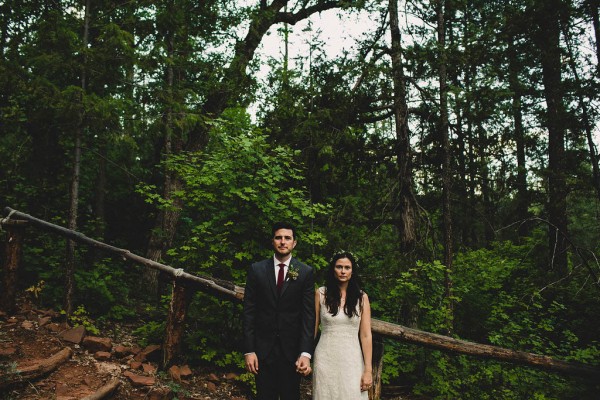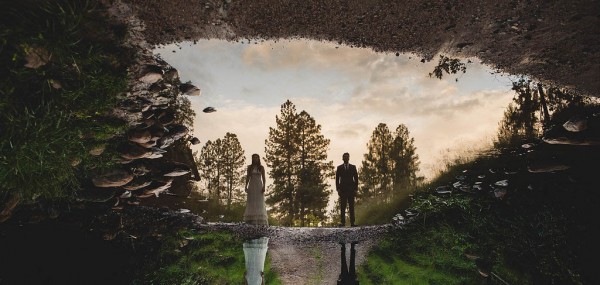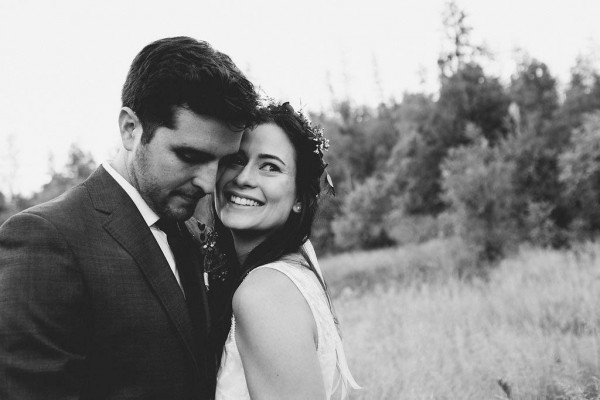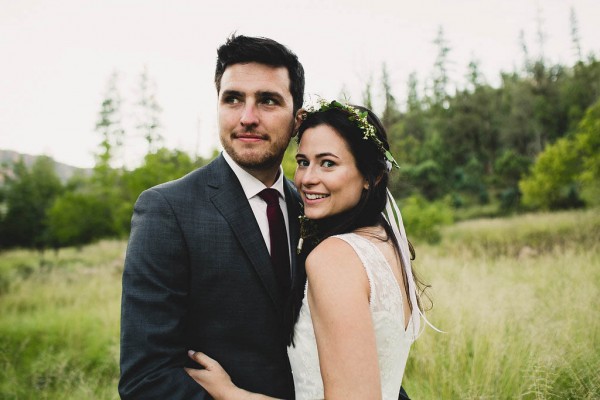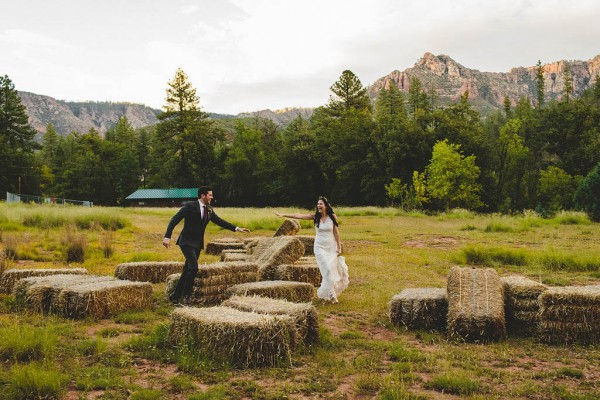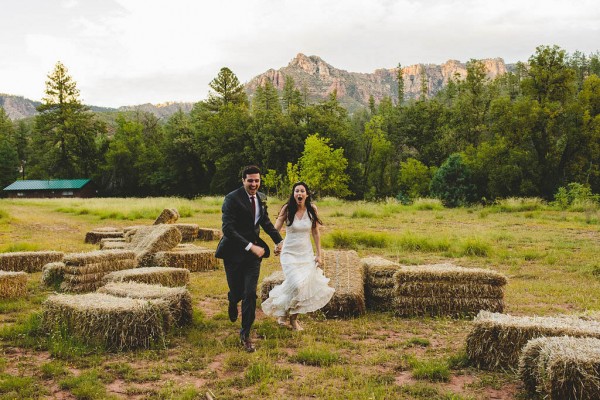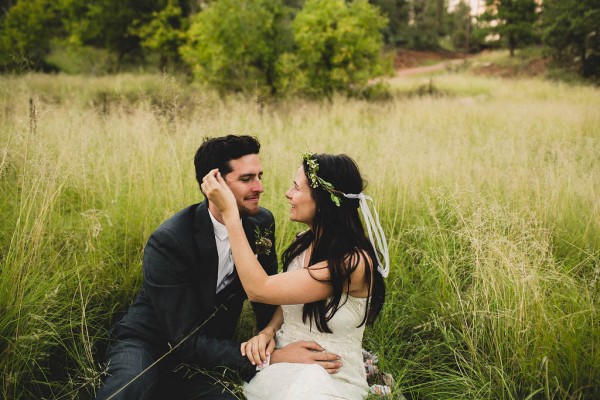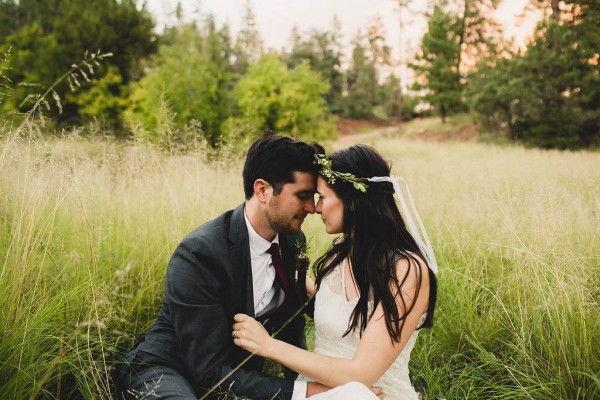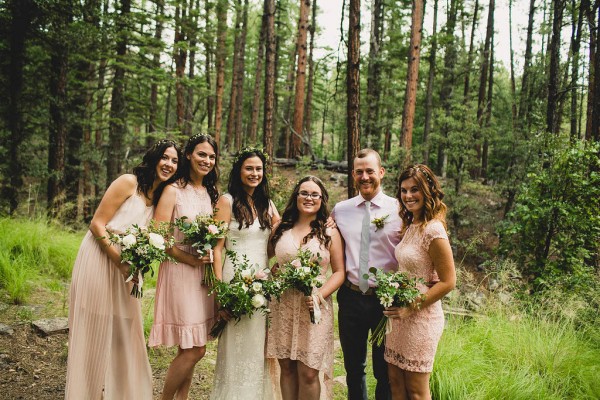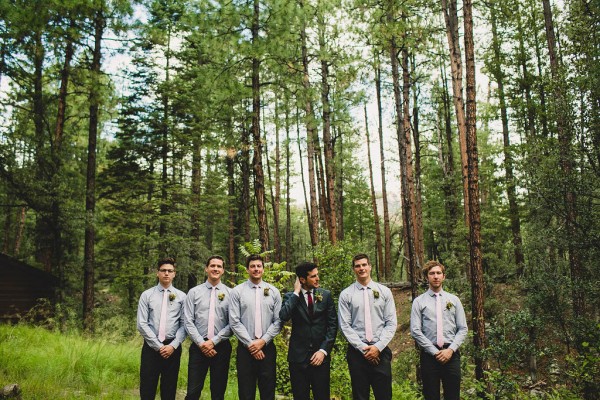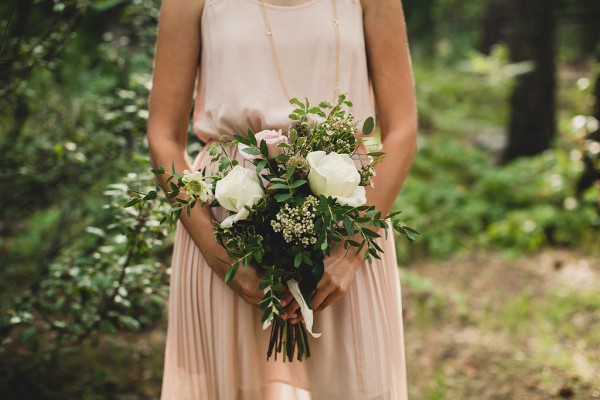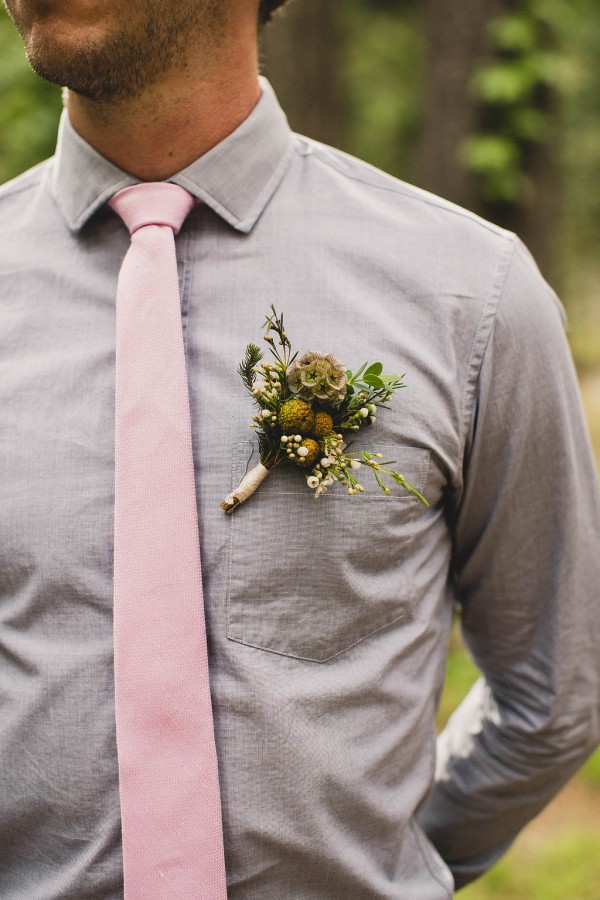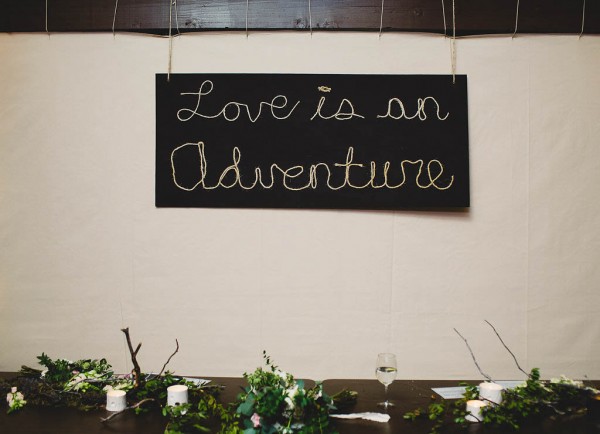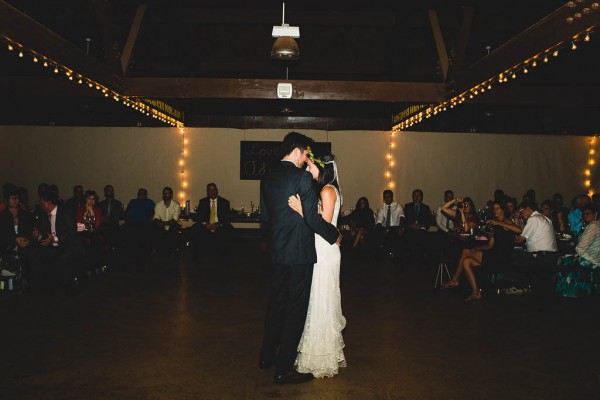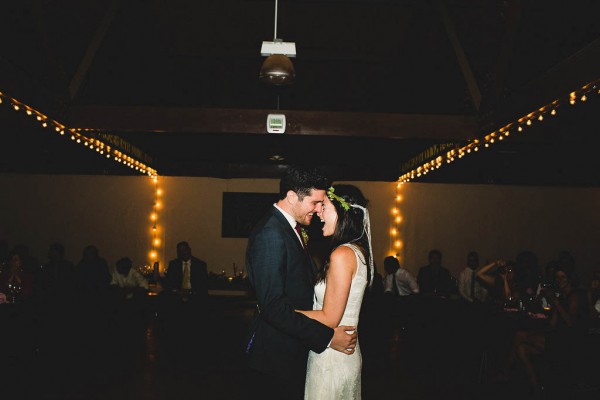 The Moments:
Our favorite moment from the wedding was actually the rehearsal dinner the night before. It was a little non-traditional, since all of our guests were already up at camp. Instead of just family and the bridal party, everyone was invited to the Friday night dinner. Our parents cooked in the campsite amongst the trees and canvas tents, and had a giant camp cookout with all of our favorite people! The best part was sitting around the fire after dinner making smores. Our moms stood up and gave a little toast, and a domino effect happened where all of our friends and family were standing up and giving a toast or telling a story about Kieran and I.
It was so moving! We both spent the entire night going between laughing and crying. It was so special to have everyone together, in a place where they could truly relax and spend time celebrating with us.
The Couple Recommends:
All of them! We have said on multiple occasions that we were so lucky to have the greatest team EVER to make our wedding perfect. We faced so many obstacles – a location that wasn't close to home, or close to anything for that matter. No cell phone service. A non-traditional venue without a lot of the luxuries of a typical venue. A full weekend of guests to take care of in the middle of the woods. Each and every one of our vendors stepped up to the challenge and the weekend wouldn't have been what it was without them.
The Wedding Team:
Photography – Kym Ventola
Event Planning – Lucky and In Love Events
Venue – Camp Geronimo
Floral Design – Hoot + Holler
Catering – Arizona Inspirations Catering
DJ – Desert House Productions
Makeup Artist – Stephanie Neiheisel
Hair Styling – Flict House of Hair
Wedding Dress – BHLDN
Groom's Apparel – Ted Baker
This wedding has us craving s'mores and campfire songs! For more of Kym Ventola Photography's stunning work, check out her beautifully dark styled shoot.