I am so incredibly in awe of Kym Ventola's photography and creative mind. Straight from the pages of a fairytale, this beautifully dark styled shoot sought to capture the introverted bride in all her graceful, dreamy glory. It might just be me, but the look, feel, and message of this shoot remind me of Maleficent, or how I wish that movie had been styled and shot. I also can't get over the gorgeous gown, veil, and crown from this shoot, they fit flawlessly with the forest setting.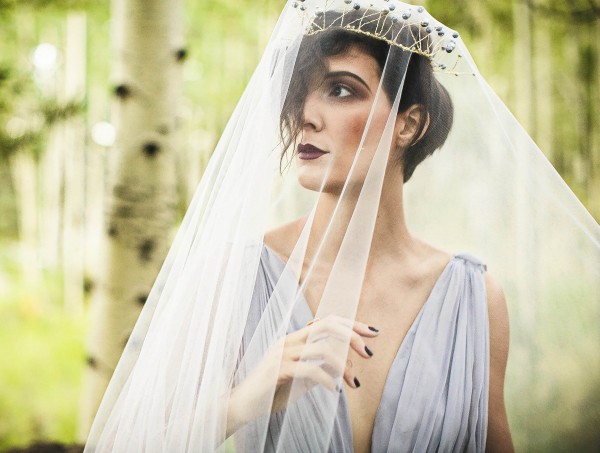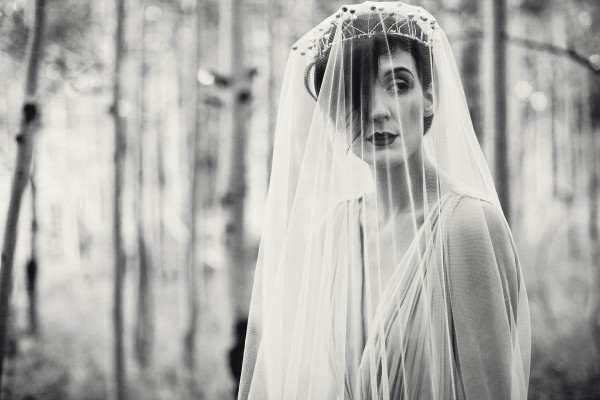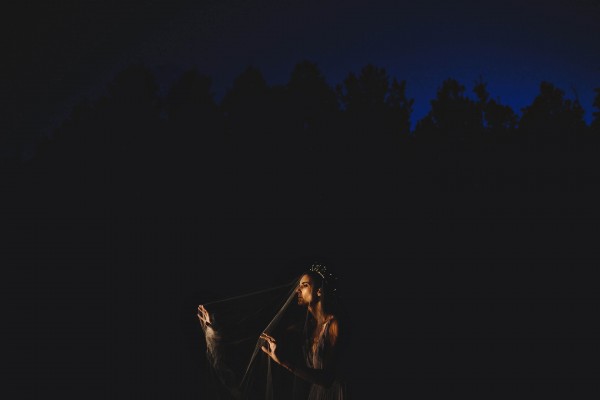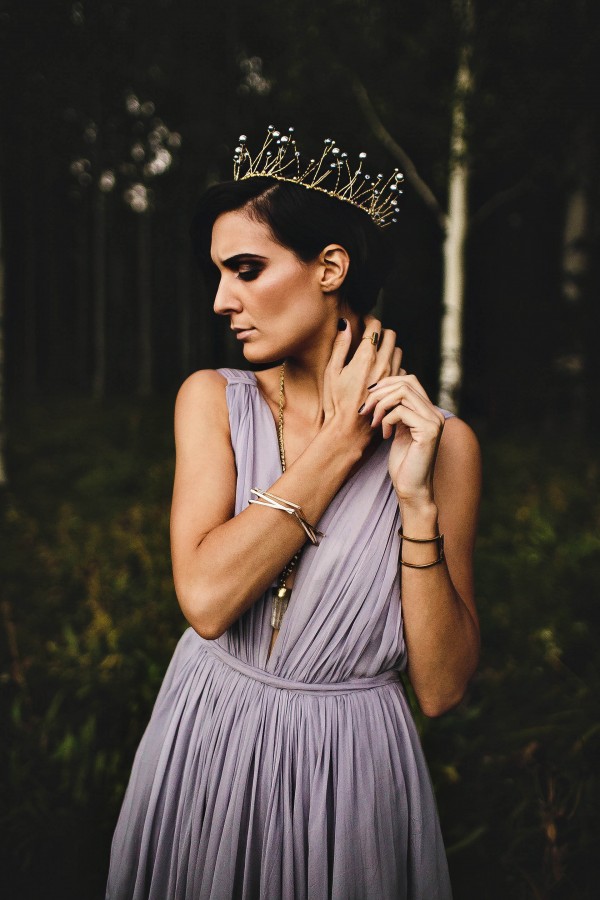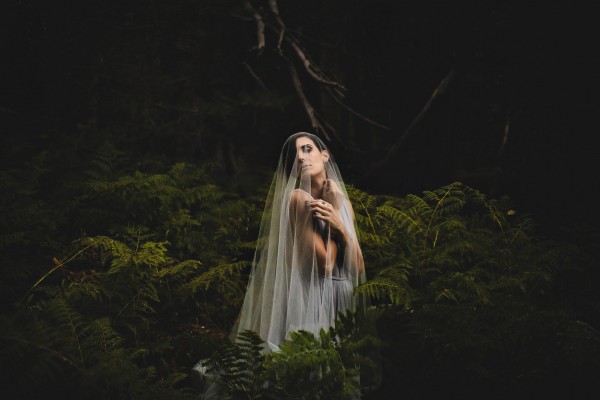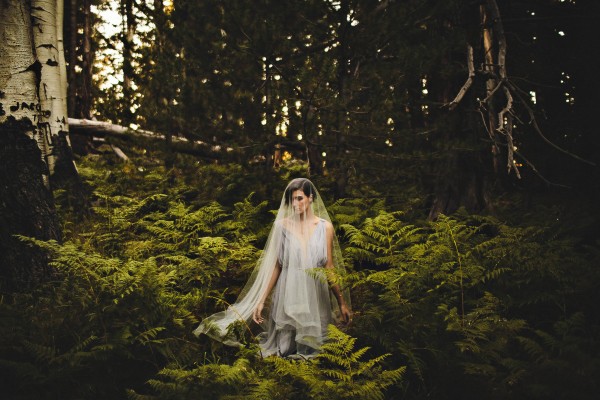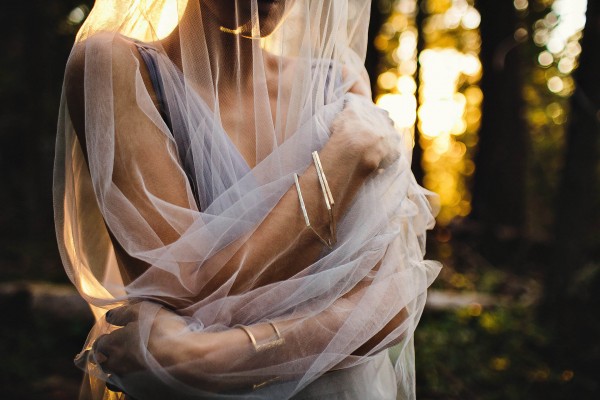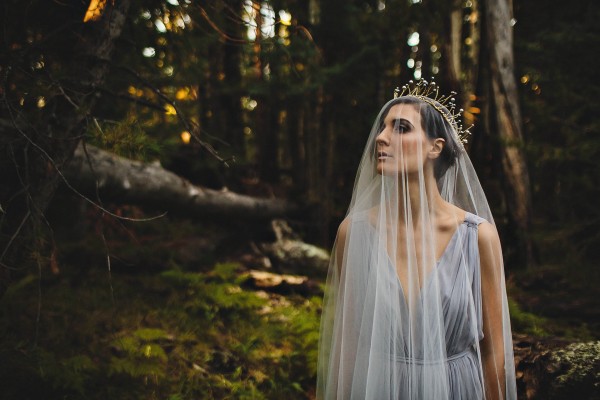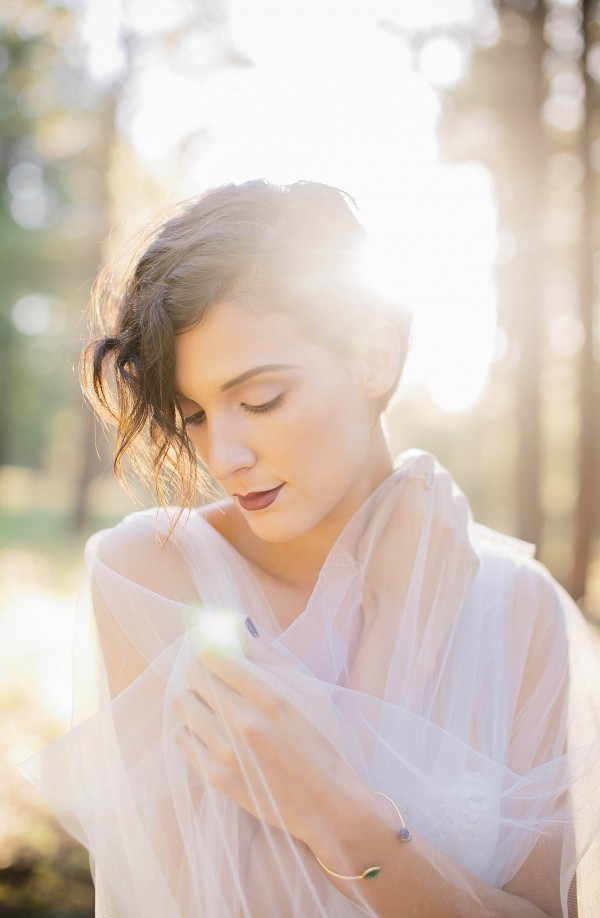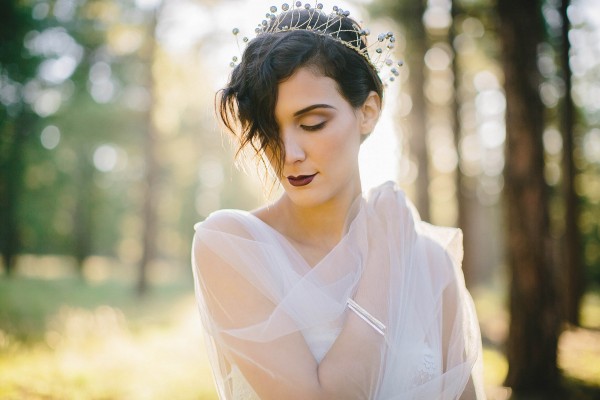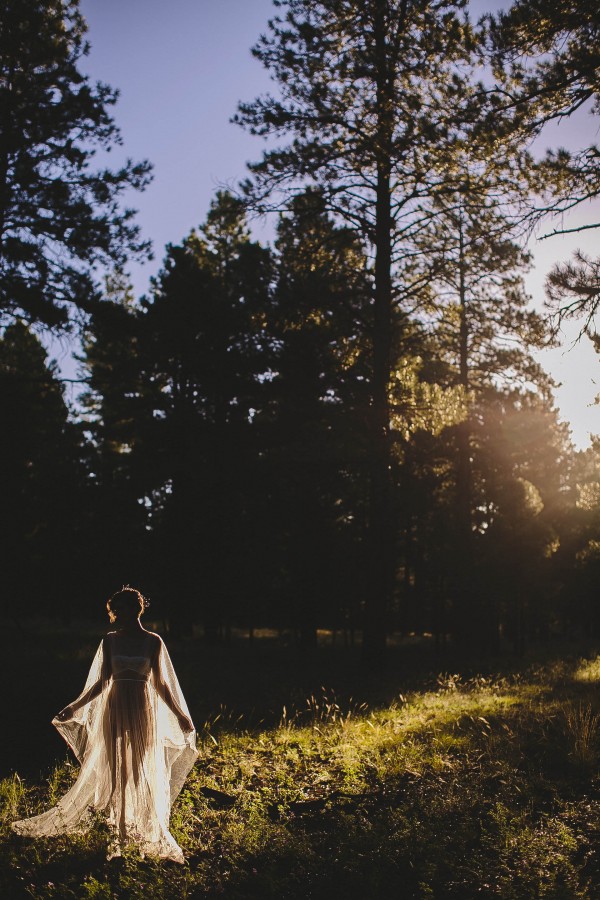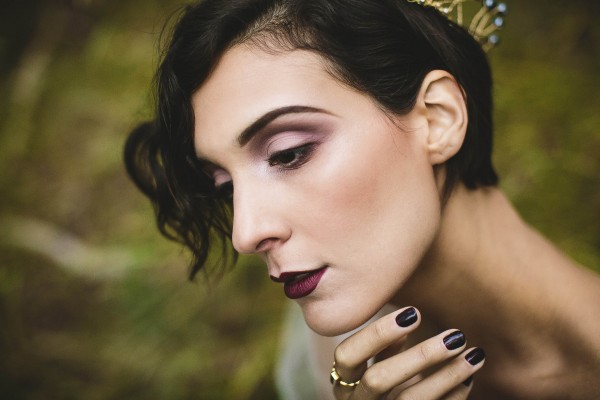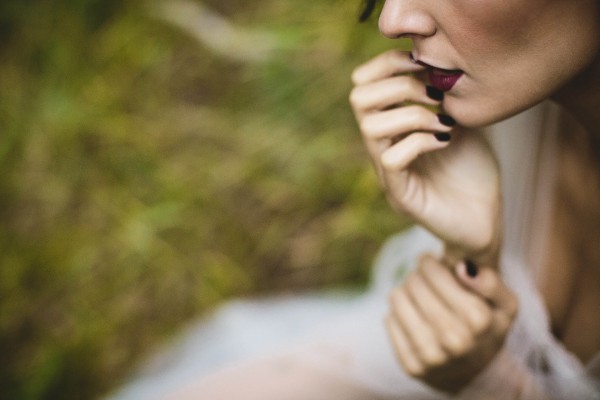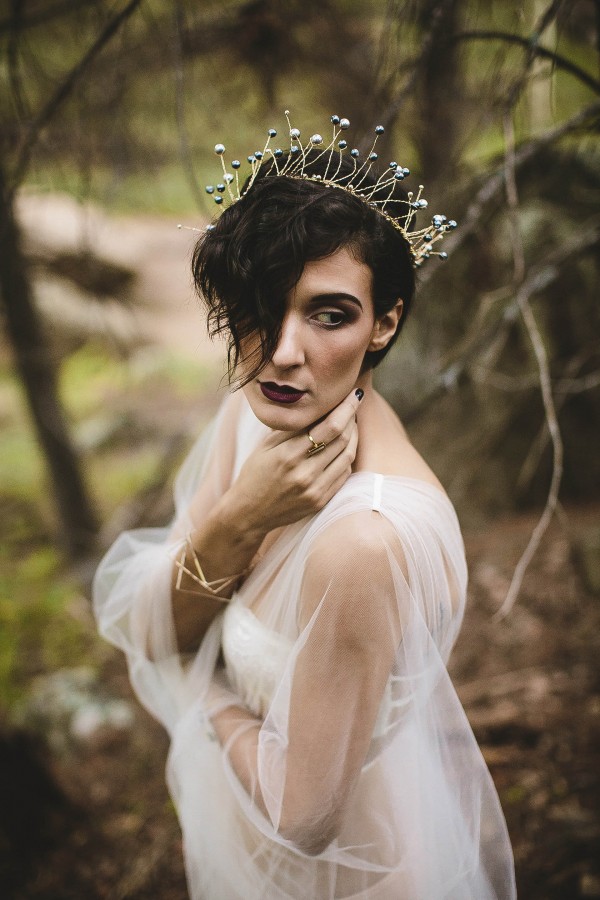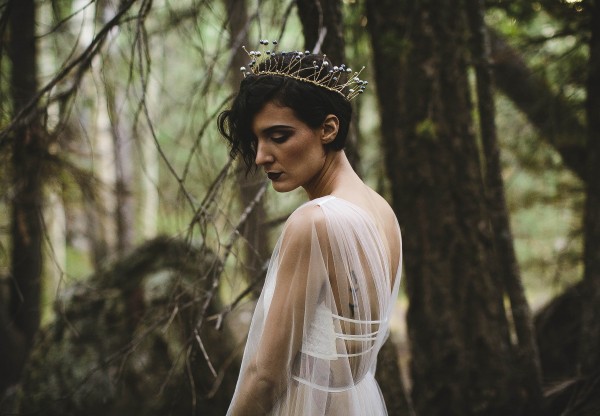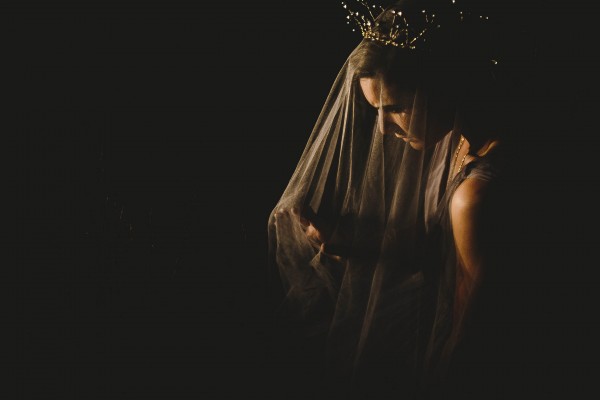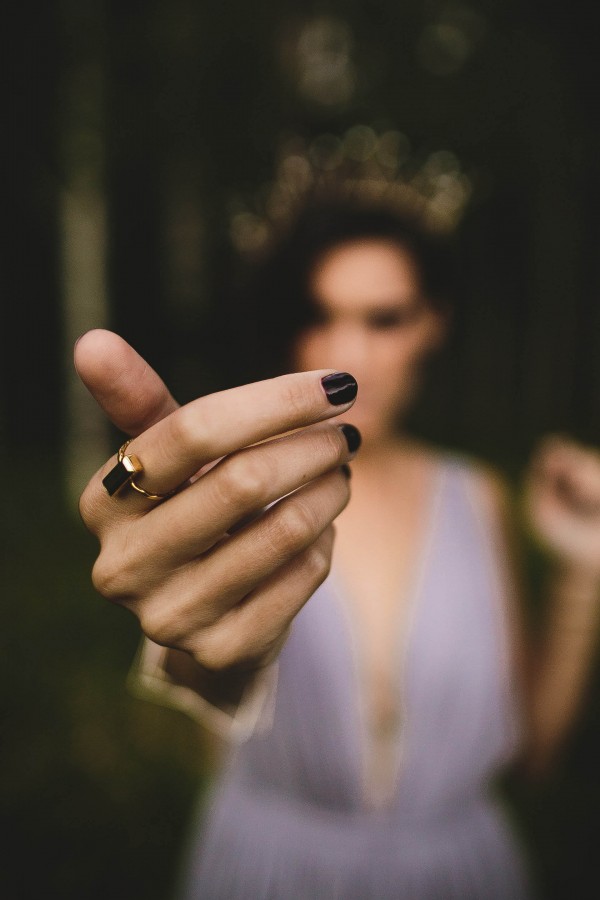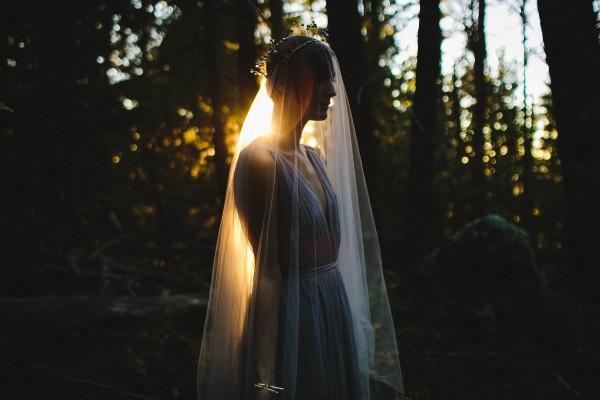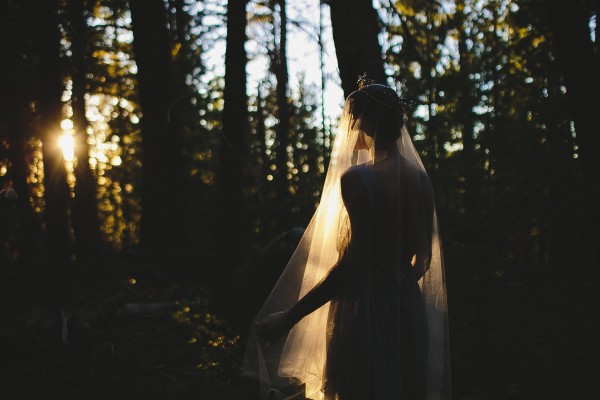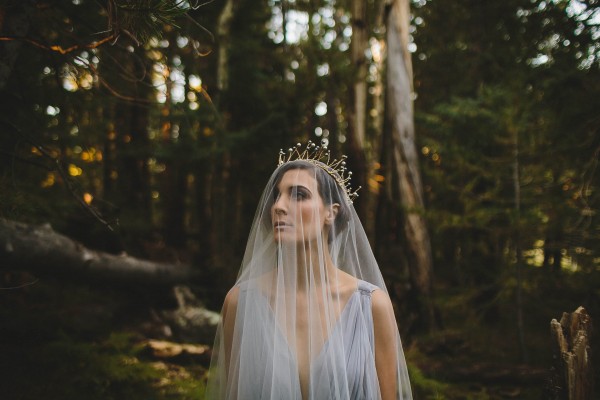 From the Photographer: "I was inspired to shoot after sunset in the woods of northern Arizona. I love things that are "Beautifully dark" and had been dreaming of this shoot for almost a year.
Many of my dearest friends are introverts and many of my sweet, beautiful brides describe themselves as introverts as well. I wanted to embrace that bride…remind her that it's beautiful to be genuine and not fake a smile. There's something incredibly romantic and eerie at the same time to shoot with this intention.
I hope you love this project as much as I do."
"I chose to work with these specific artists because we all connected with how beautiful our world is at night. It's a mysterious time of day, especially in the woods. It can be eerily quiet; your imagination runs wild with the slightest sound or movement. I've always loved the nighttime since I was little, and connected with being quiet, in the dark. I'm not a depressed or sad human being, I just find more peace at nighttime and it allows me to reconnect with myself in such a busy world. Ironically, I'm a very outgoing extrovert. I love being around people. It's all about balance. ;) When I asked Jihan (the model) to be a part of this project, we talked over coffee about the emotion of the shoot and what we were looking to capture. She got it right away. I wanted HER to be her. No fake smiles. No fake laughter. Just the real her."
The Photo Shoot Team:
Photography – Kym Ventola Photography
Makeup – Stephanie Nieheisel, SN Makeup Artist
Gown, Veil & Robe – Ouma
Model – Sarah Jihan
Stylist – Misha West
Crown – Xappaland
Jewelry – Frances Boutique
Undergarment – Free People
Thanks so much to Kym and her team of outstanding creatives for putting this breathtaking shoot together! If you're looking for more woodland inspiration, check out Enchanted Woodland Bridal Style Shoot!