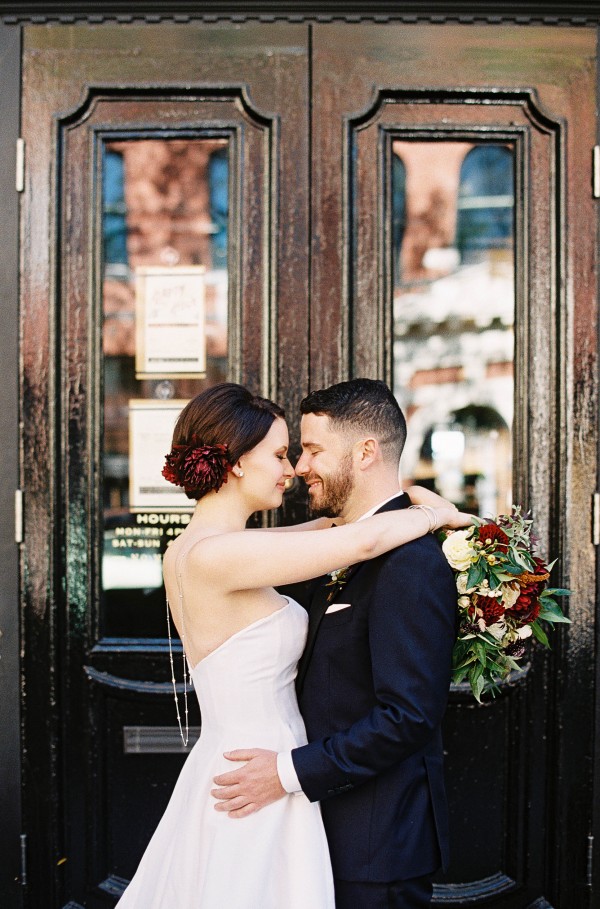 Autumn in the Pacific Northwest is a unique beauty and a exquisite source of inspiration for a wedding. Allie and Noah's Seattle wedding took place at the Olympic Rooftop Pavilion where Stacy Anderson Designs created a classic and romantic fall color palette that fit both the couple's vision and the venue flawlessly. We positively adore Allie's bridal style, from her suede aubergine pumps to her sapphire ring to the delicate chain perched across her shoulders.
The Couple:
Allie and Noah
The Wedding:
The Olympic Rooftop Pavilion at Hotel Ballard, Seattle, Washington
The Inspiration:
We wanted our wedding to strike a balance between low-key and stylish, and selected a color scheme inspired by Autumn in the Pacific Northwest: green for the foliage, gold for the light, and burgundy for the tones of the sun-rise and -set. Stacy Anderson, our stellar floral and event designer, helped us to actualize this vision, seamlessly capitalizing on our love of texture, elegance, and simplicity. We wanted the same for our wedding day fashion: effortless and clean looks that would serve as beautiful backdrops for our colorful florals. My hair was adorned with the same burgundy flowers found in her bouquet, creating a cohesive and organic look.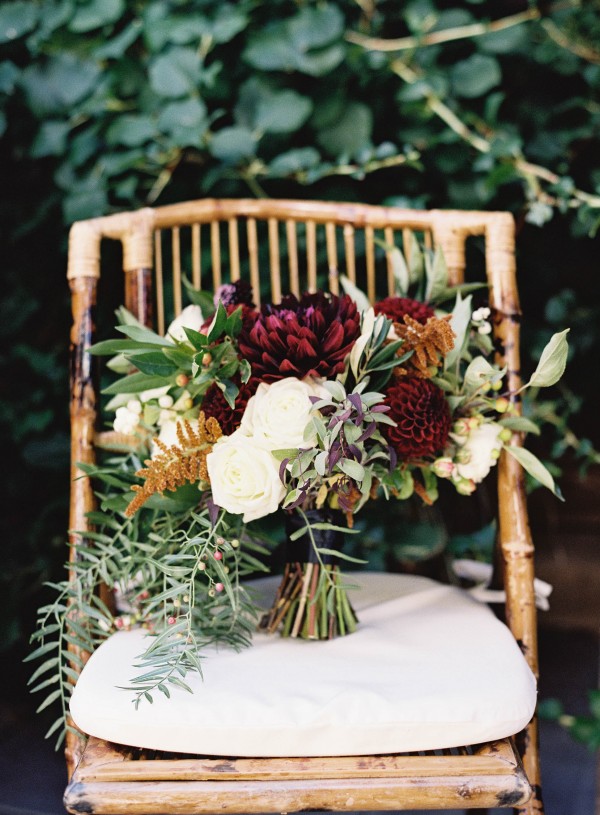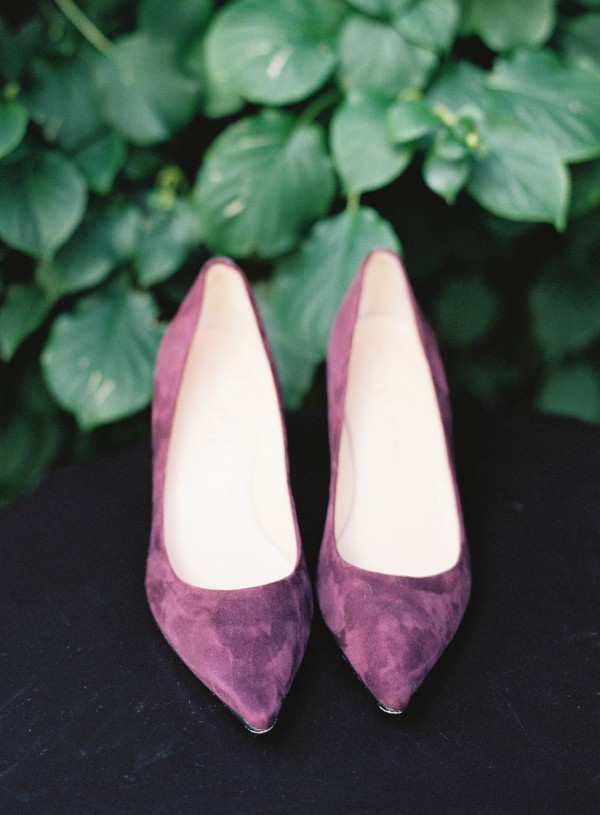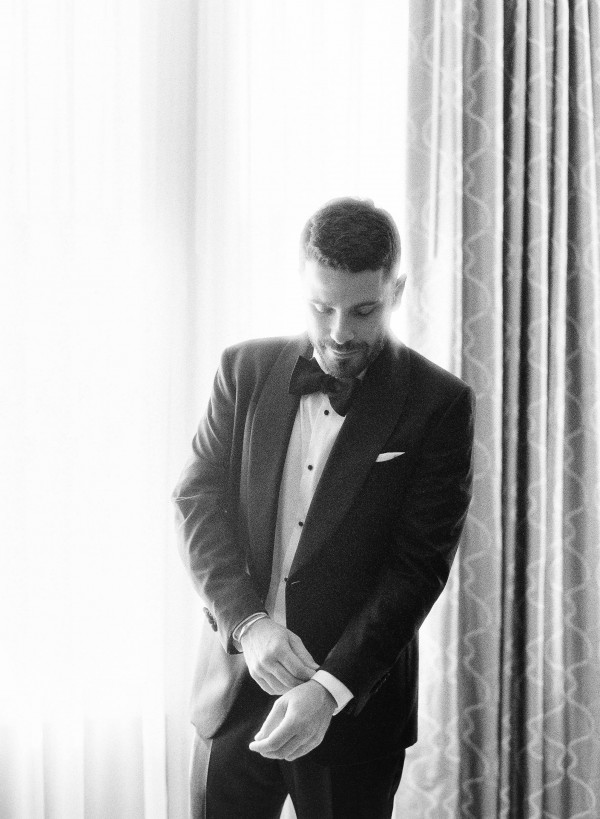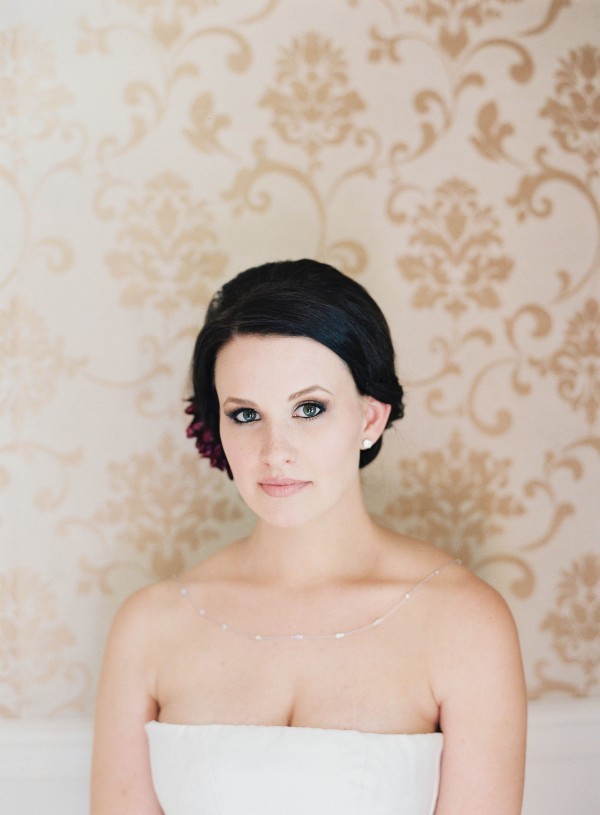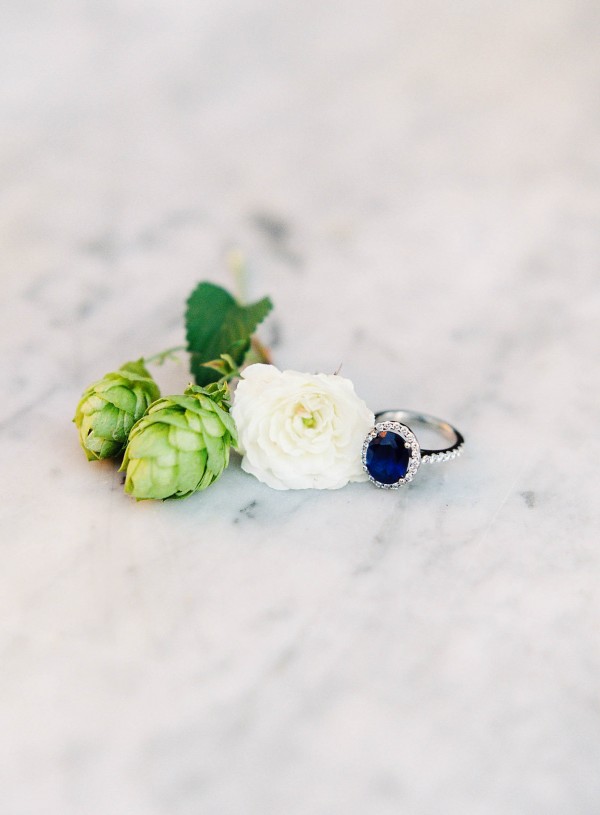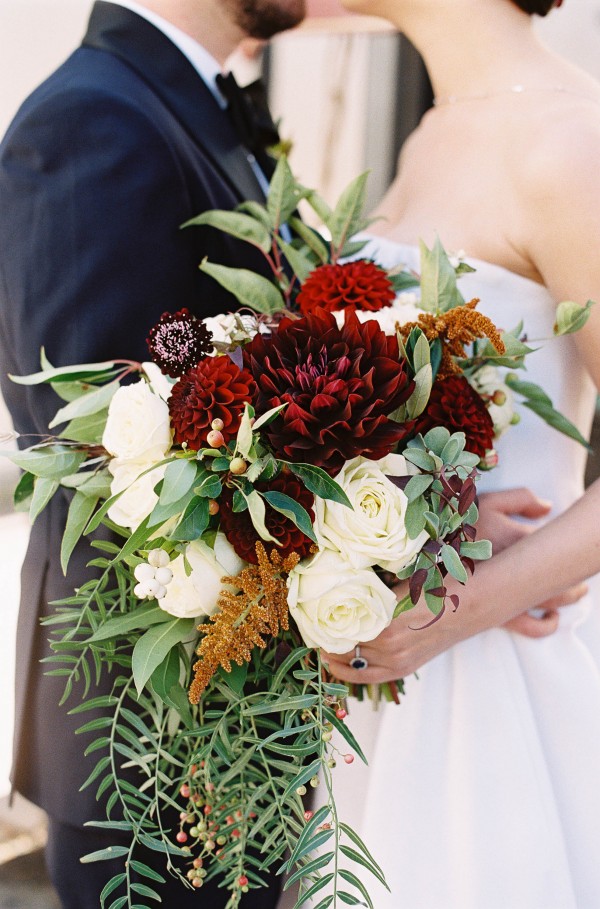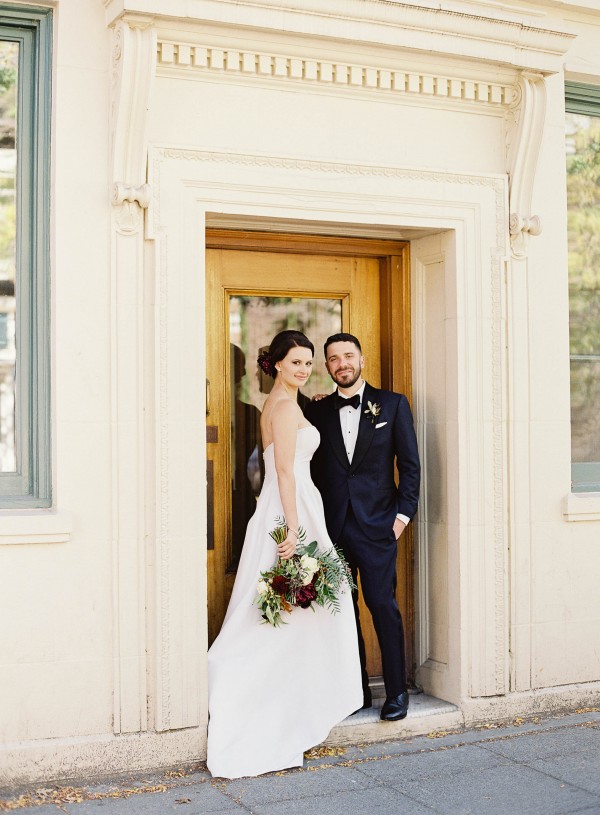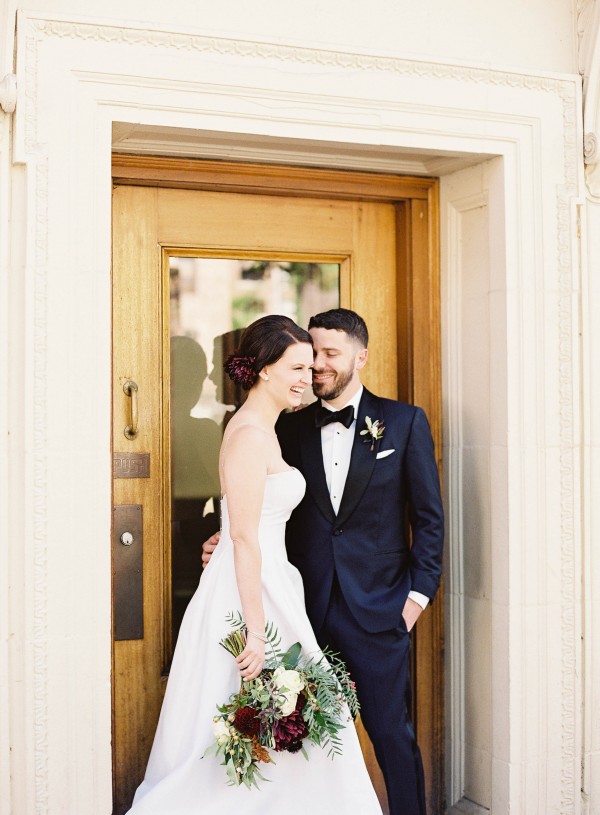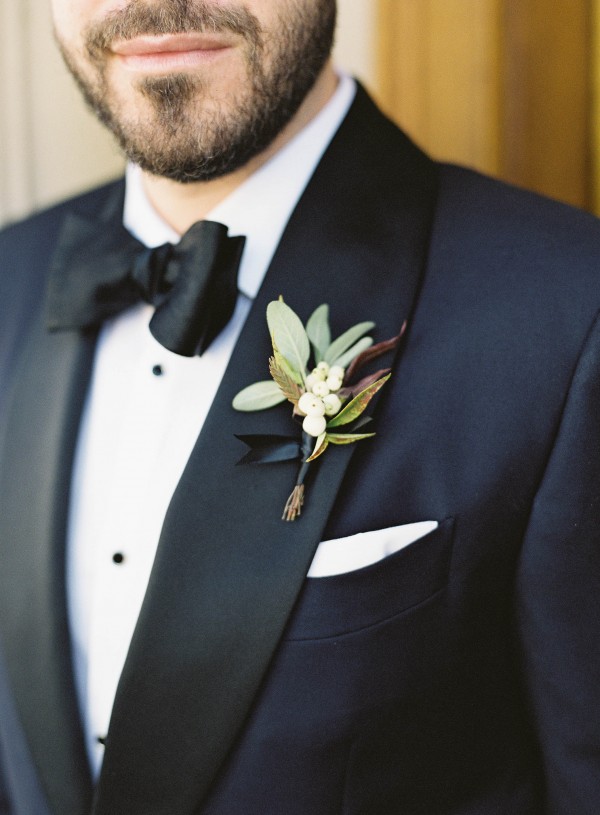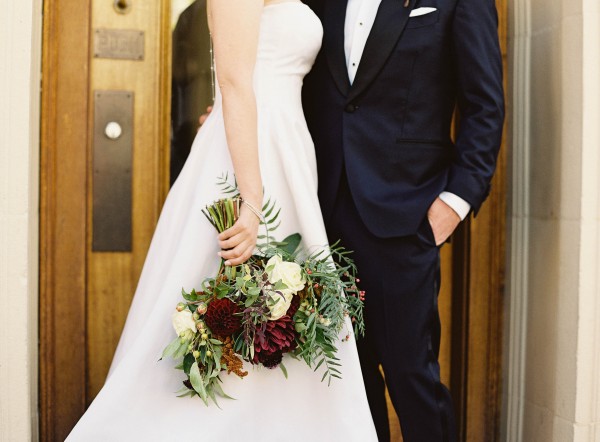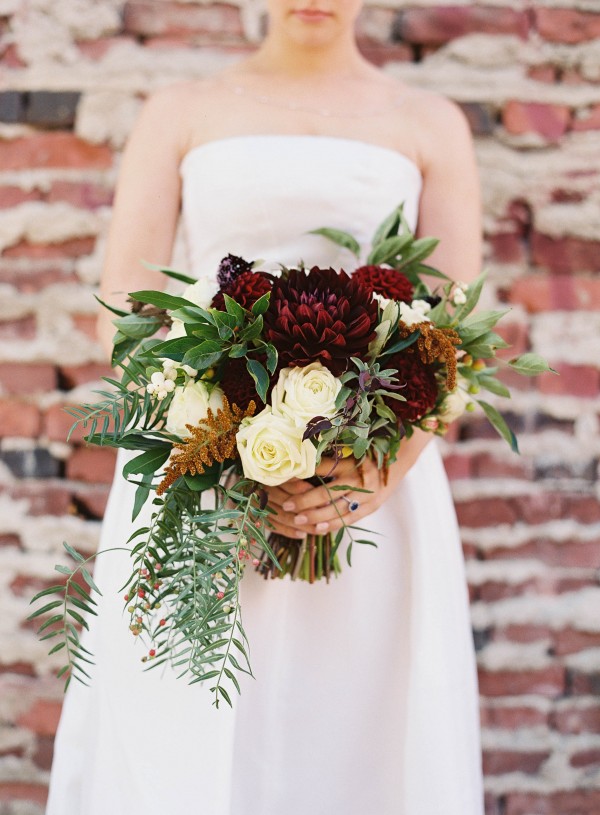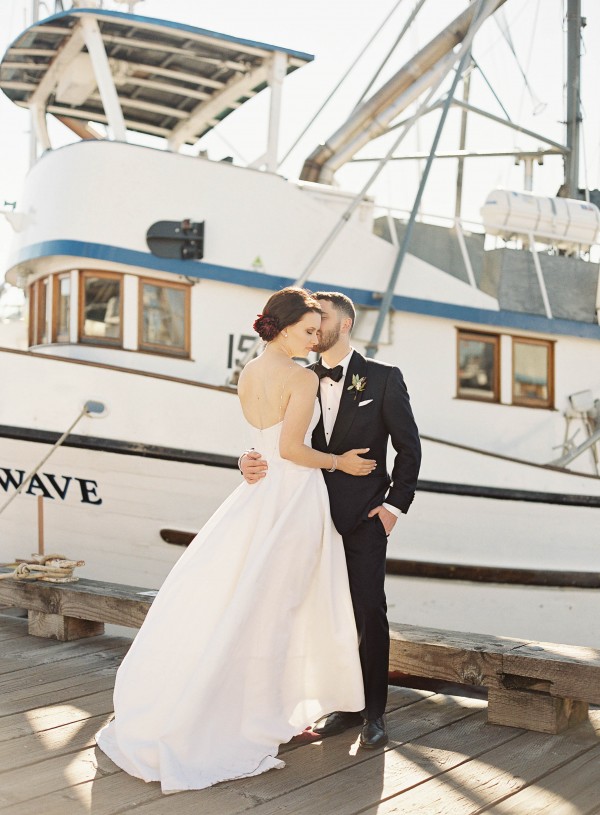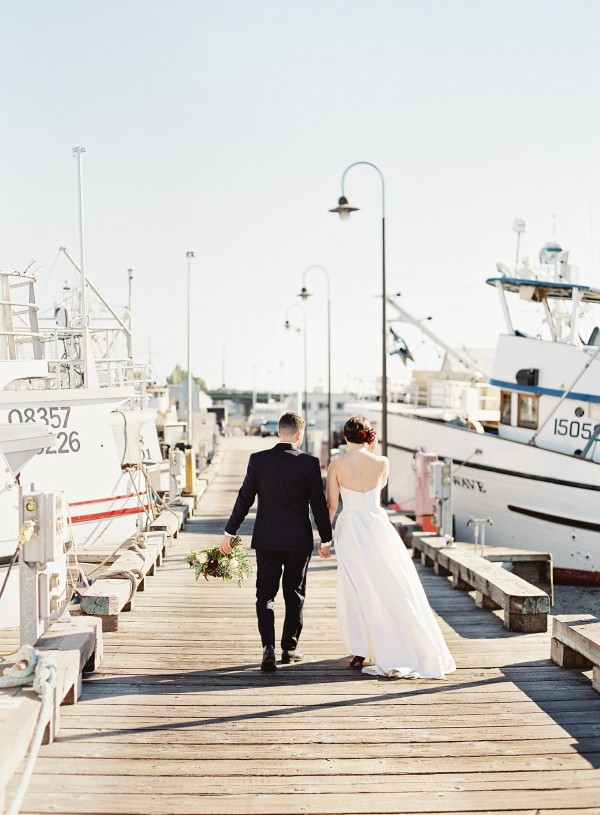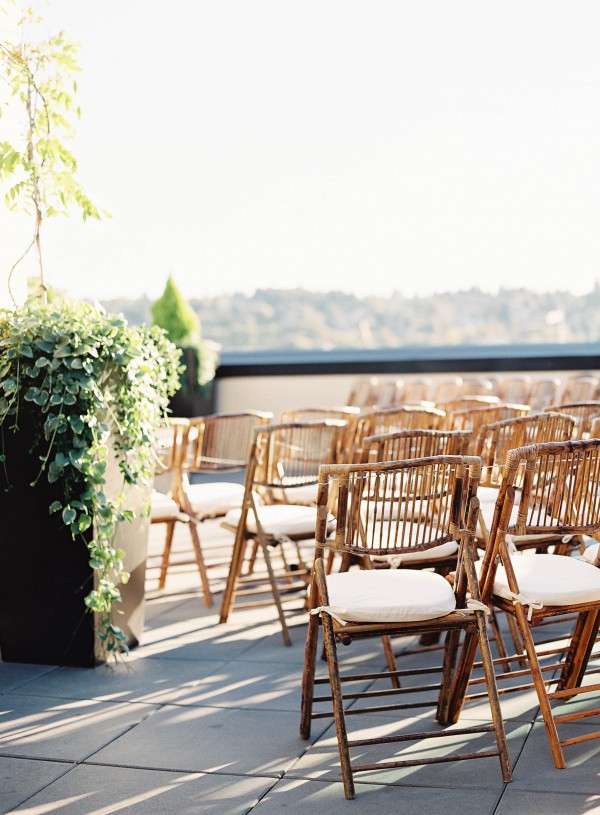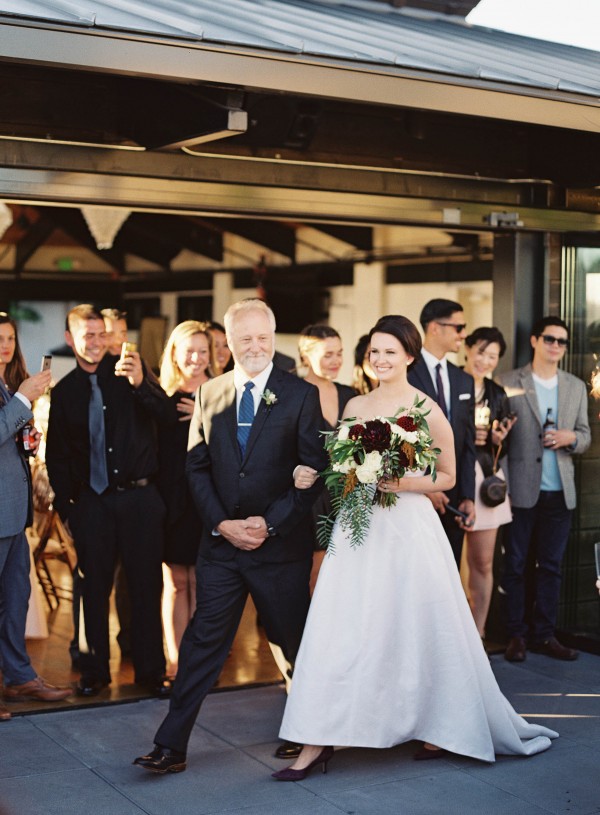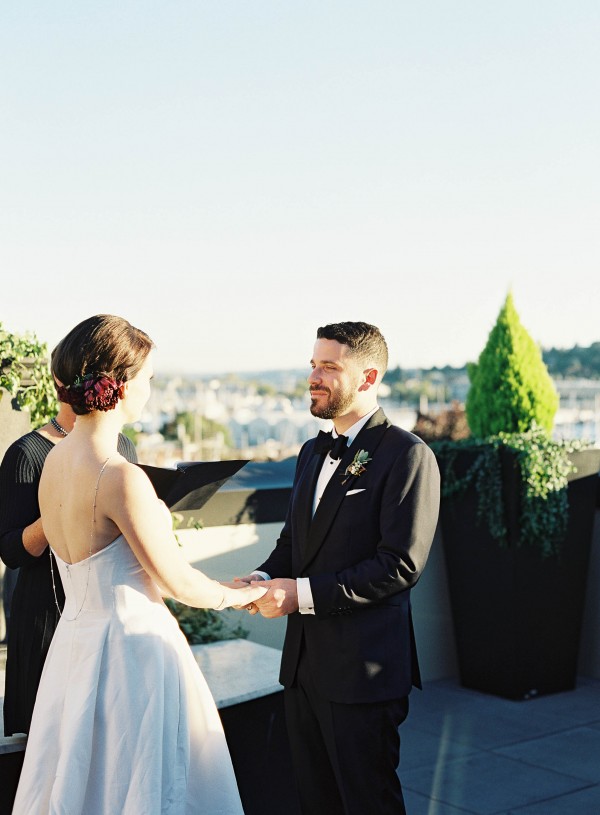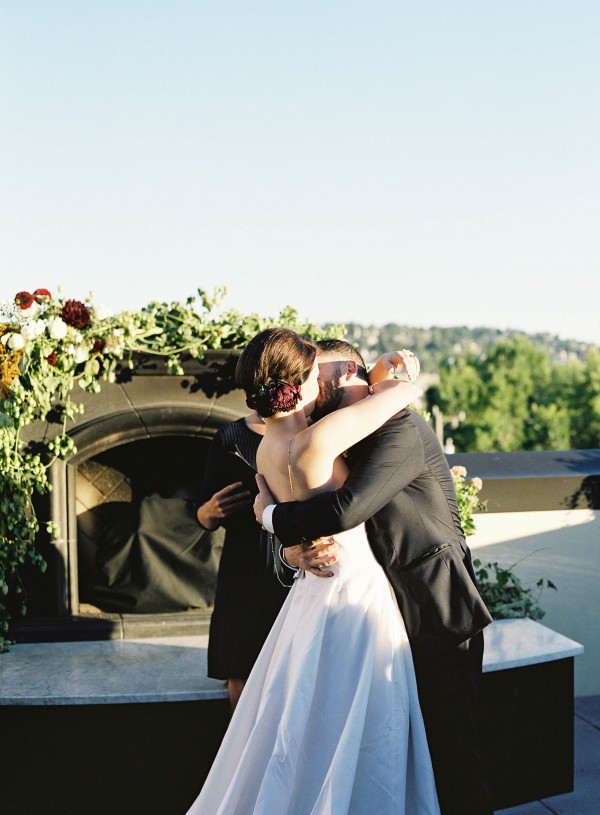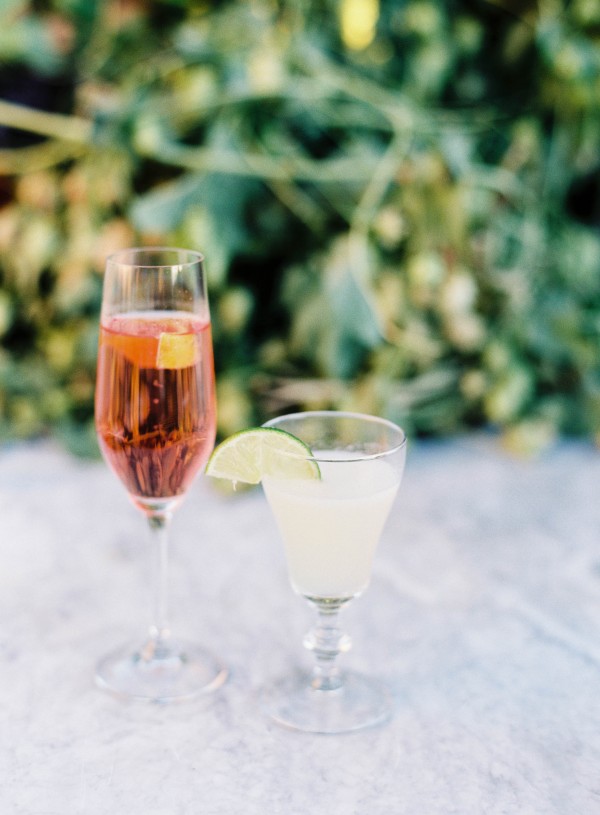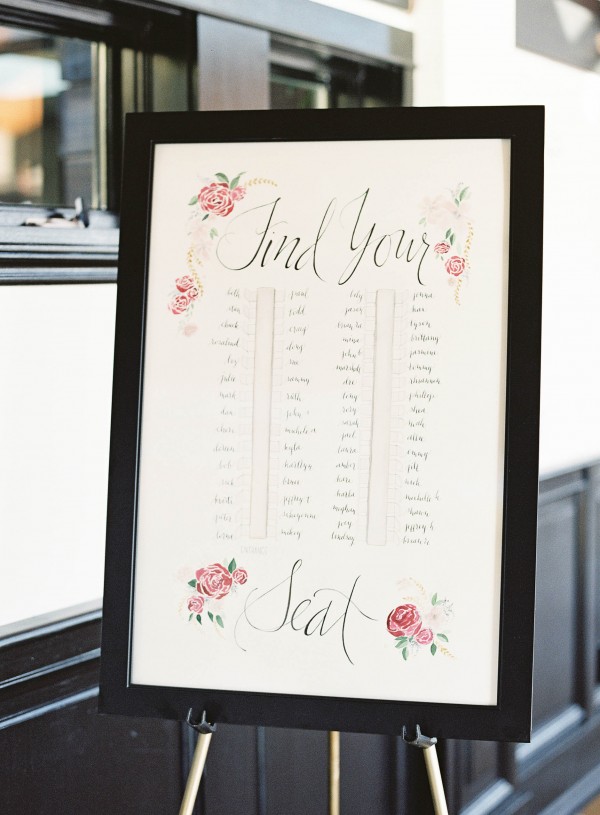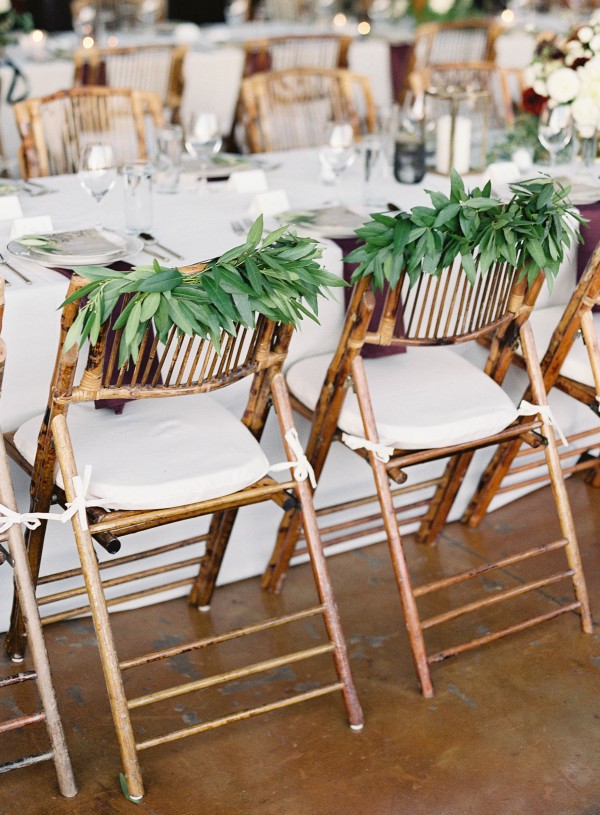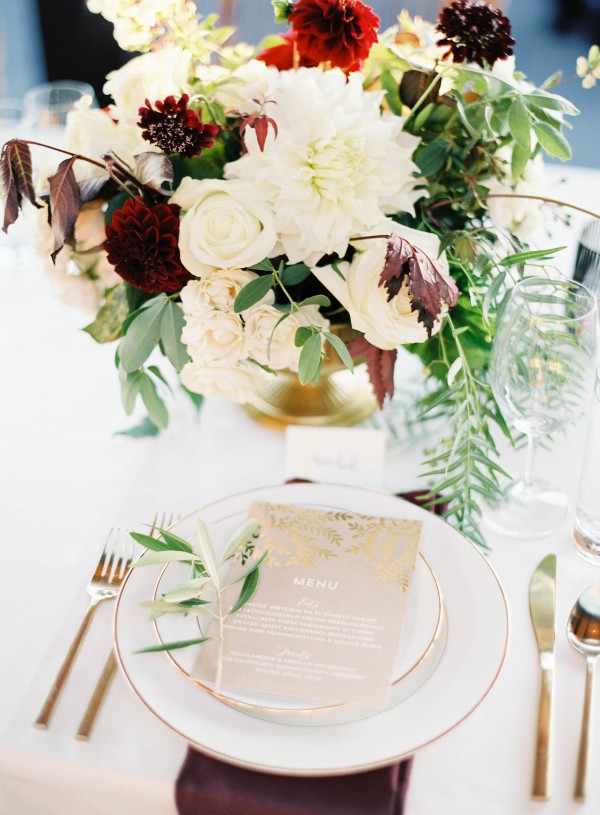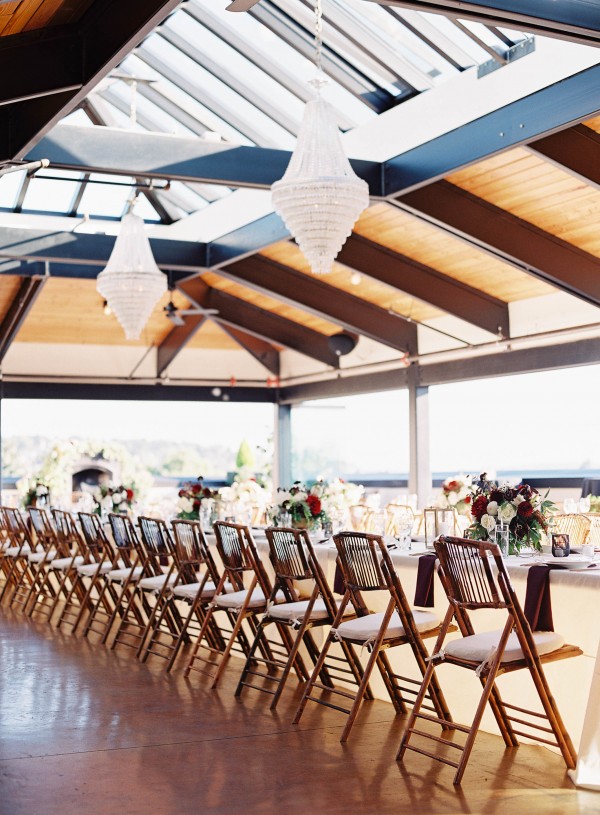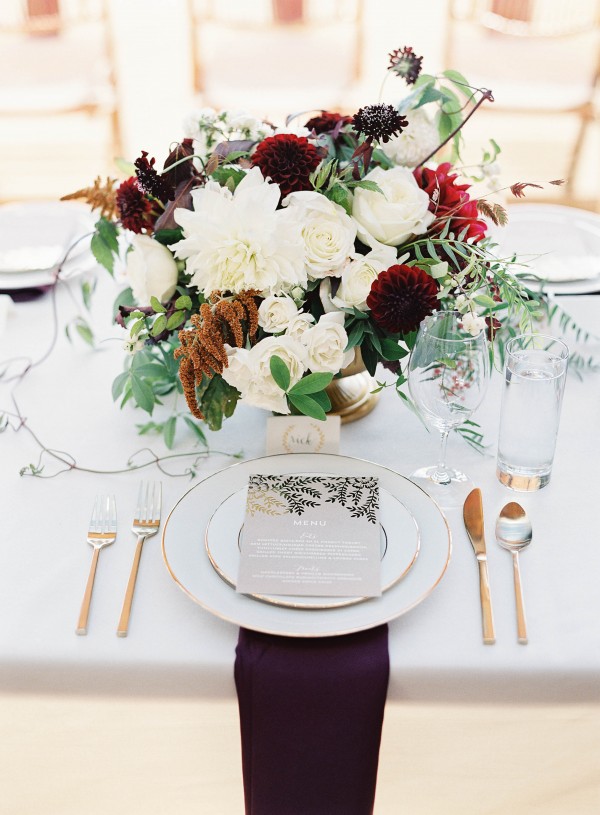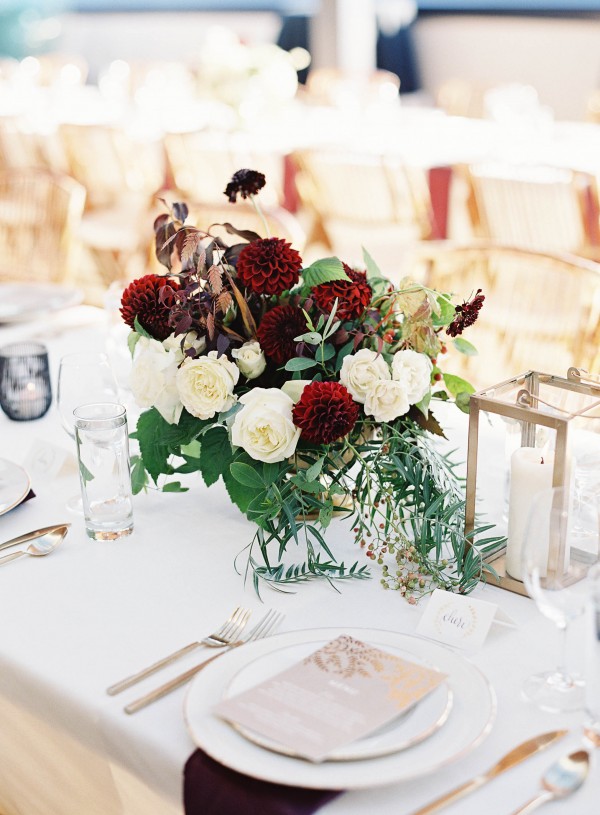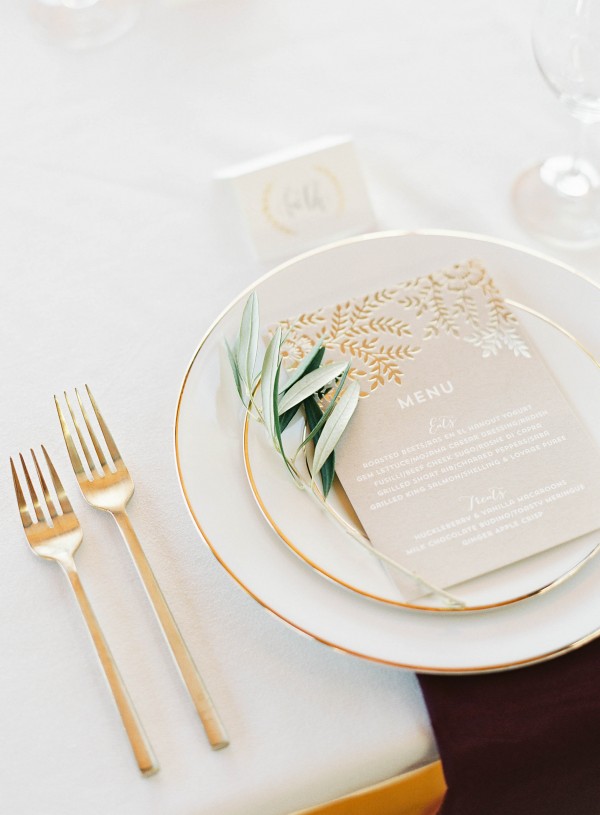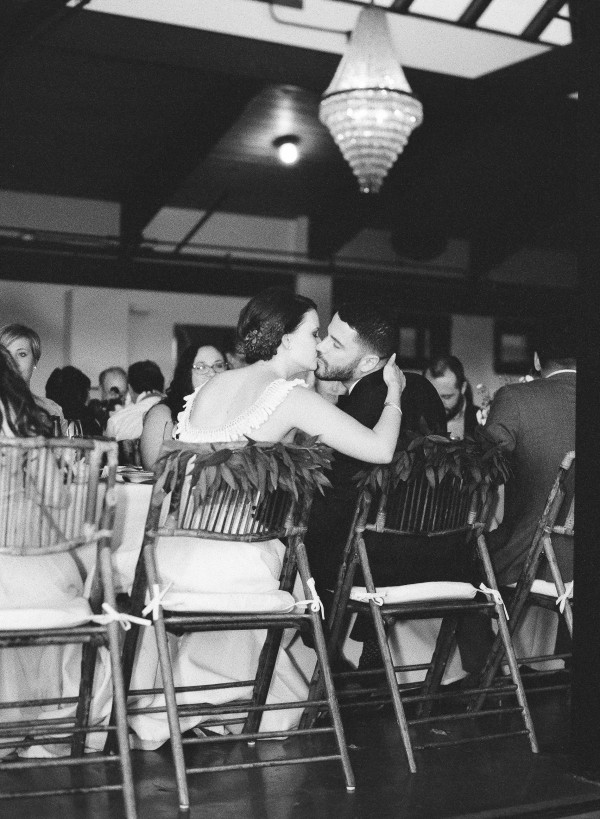 The Moments:
The memories that stand out most to me are the ceremony, and the moments that followed immediately thereafter. Noah and I wanted to get married on the balcony of the Pavilion, which didn't have a ton of room – so we had our families and elderly guests seated, and the rest of the guests standing in a half-circle around us. Partway through our brief ceremony, our officiant had us look out at the group and take in the moment, recognizing the love around us. I made eye contact with my parents, my sister, and my best friends. It was such a poignant moment, connecting with all of the people who supported Noah and I so much, and we felt completely cocooned by their presence. I'll never forget that moment.
Immediately following the ceremony, Noah and I spend just a few minutes alone together in our hotel room. The first of those moments were spent in happy tears, and we spent the rest of the time taking selfies; those images ended up being my very favorites from the wedding.
The Couple Recommends:
Stacy Anderson, our floral and event designer, was a dream to work with. She consulted on almost all aspects of our event design from start-to-finish, and the result was a beautiful and cohesive aesthetic that could not have been reached without her incredible expertise. I couldn't imagine anyone else having designed our wedding.
The Wedding Team:
Photography – O'Malley Photographers
Venue – The Olympic Rooftop Pavilion at Hotel Ballard
Floral Design – Stacy Anderson Designs
Catering – Stoneburner
Hair & Makeup Artist – JillAdair Carlson
Wedding Dress – Rochas
Bridal Accessories – Nordstrom
Groom's Apparel – Beckett & Robb
Rentals – ABC Rentals
Congrats to Allie and Noah on their autumn nuptials at The Olympic Rooftop Pavilion at Hotel Ballard! Be sure to check out this Pacific Northwest wedding inspiration at Snoqualmie Pass for more autumnal beauty.